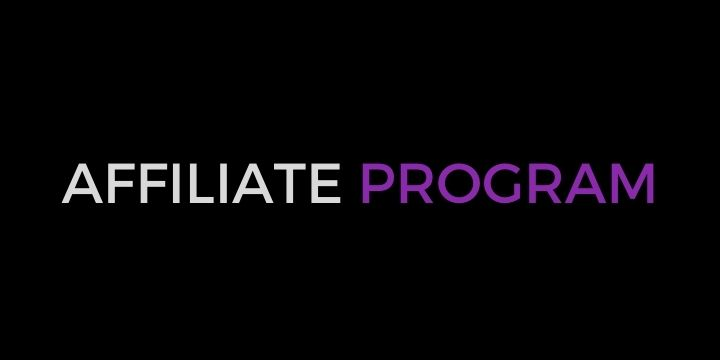 Become an enthusiastic supporter of high quality adult sex toys & accessories and earn money in the process.
Join the My Secret Luxury Affiliate Program and earn 10% commission on all sales generated from traffic you send to our website. Once you become an approved affiliate, we will provide all marketing materials.
How does the My Secret Luxury affiliate program work?
1. Fill out the My Secret Luxury affiliate program application. It is free, easy, and takes only two minutes. All affiliates must be approved by My Secret Luxury.
2. We will provide you with text ads and banners to advertise the My Secret Luxury affiliate program.
3. You will receive a 10% commission for every product sale you send our way. We will track everything.
How do I get started?
Click the APPLY NOW button to join the My Secret Luxury affiliate program. When you join the program, we provide you with all the promotion materials you need.
How do you pay and how often do you pay?
We pay via PayPal and Venmo, and we pay commissions at the end of the month. Commissions are paid when the affiliate reaches a minimum of $25.
How long do the affiliate cookies last?
Cookie duration is 60 days.
How do I add my affiliate link?
Your affiliate tracking link will look like - http://mysecretluxury.com?aff=123 - where "123" is your affiliate ID.
To add your affiliate ID to any page on My Secret Luxury, add - ?aff=123 - to the end of the link.
Where can I advertise your products and services?
You can advertise our company anywhere or you can also send email with a link to your subscriber's list. We will provide you with banners and links.
Do you have reports of my activity?
Yes, we have detailed reports that will help you make the right decisions to help you earn more. Our reports include click reports, sales reports, traffic comparison reports, orders per click reports, and many more reports.
I don't see a banner that I need. Can you make one for me?
Yes, we'd be happy to make a banner for you. Please send the details to: [email protected]
Join the
My Secret Luxury affiliate program!
PLEASE NOTE: Your website must be live. We must be able to review your site before approving your application. If your site requires a login to access, please provide us with a demo login prior to submitting your application.