Posted by Sexual Health Educator on 9th Sep 2021
See our picks for the best new sex toys of 2021. Featuring only premium high-quality luxury sex toys. Free discreet shipping!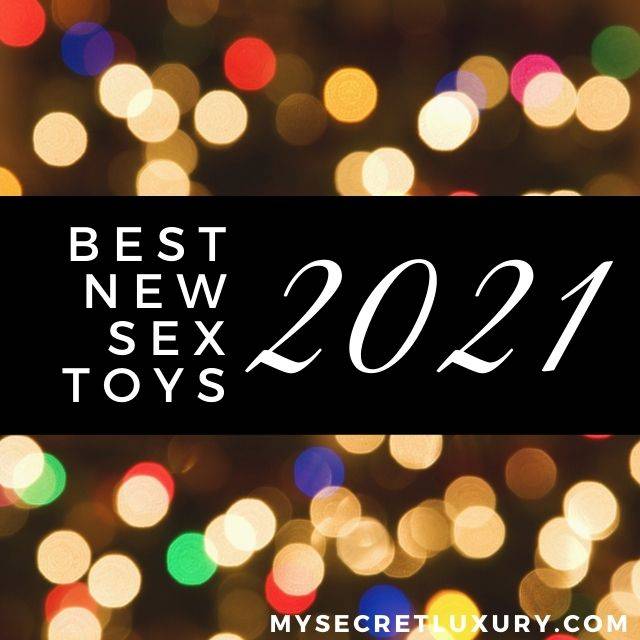 ---
This post was last updated on September 9, 2021 at 4:24p.m.
2020 was a crazy year for so many reasons. Despite all of the craziness, 2020 produced lots of excellent high-quality sex toys! Ironically, thanks to the COVID-19 pandemic, 2020 was an incredible year for sex and pleasure, whether you were alone or with a partner.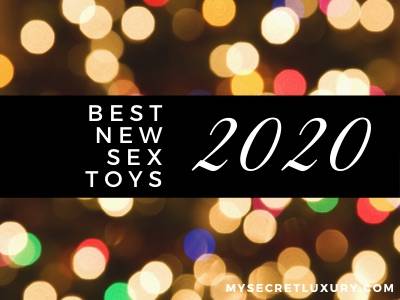 There's no better time to buy adult products and sex toys online than in 2021! Before we share our list for the best sex toys in 2021, we want to remind you of a few things.
---
Sex toys are just another way to experience pleasure.
YES! You Need to Use Lubricant!
Lubrication during sexual play is important. That is because lube makes sex BETTER and makes sex more comfortable. The act of sexual intercourse often creates friction. If there is not enough lubrication, small tears could occur in the vagina, which could increase the risk of urinary tract infections, STIs, and other types of infections.
Just as important, lube makes sex much more pleasurable. Every sensation is enhanced which will allow you to feel every movement at a heightened level.
For anal play, lubrication is a must. Unlike the vagina, the anus does not produce natural lubrication. Therefore, lube is necessary. Plus, lube makes anal play more comfortable. Anal lubricant, which is thicker than regular lubricant, stays on the skin longer and provides a more comfortable feeling by reducing friction and sensation.
If you are using sex toys, it's always smart to use personal lubricant. Toys tend to dry up as they are exposed to air, making for uncomfortable re-entry.
Most of the time, our bodies produce enough natural lubricant to be comfortable everyday. However, if you are having sex or using toys, you may need more than what nature provides, especially if you are experiencing hormonal changes, on medications or experiencing stress.
Using personal lubricant is not a sign of a broken body or a failed libido. Instead it's the most normal thing in the world.
We recommend water-based lubricant when using sex toys and silicone-based lube when using non-silicone sex toys or during sex or during sexual play in the shower/bath tub.
Clean Your Sex Toys Before and After Each Use!
It's very important to clean your luxury sex toys before and after each use. Regular soap and water can leave a residue and potentially change your pH making you even dryer. Luxury sex toys should be washed with sex toy cleaner.
Why not use soap? Soap can leave a residue that might affect your pH if you have a vagina. Plus, using an anti-bacterial toy cleaner is better for you and your toy.
It's just as important to store your sex toys properly, which will extend the life of your toys and prevent damage.
Never store your sex toys together. Sex toy materials, especially the less expensive materials, can react badly towards each other. So, it is best to keep it safe and not let any of your toys touch one another.
Most luxury sex toys come with their own storage bag. However, if yours does not, you can store them in socks or in something specifically designed for sex toy storage.
---
WARMING PLUG: Tilt by Lora DiCarlo
Tilt by Lora DiCarlo is a unisex dual vibration warming butt plug and luxury sex toy. The hands-free sex toy can be worn anally or vaginally while sitting, standing, or in a multitude of positions during partner sex or solo play. Uniquely contoured to be comfortable and wearable, Tilt stays in place during foreplay and sexual intercourse.
Tilt has two independently-controlled motors for simultaneous G-spot/clitoral or P-spot/perineal stimulation. Its motors deliver powerful, intense, rumbly vibrations internally and externally, simultaneously stimulating two pleasure points at once. The sculpted external arm allows for simultaneous clitoral or perineal stimulation, while the internal arm stimulates your G-spot or P-spot.
Tilt's warming function makes it even more comfortable to use, which make your experience more pleasurable. Tilt warms quickly to 104° F / 40° C, just above your body temperature, for a natural, sensual heat that feels like a warm partner. This anal sex toy delivers rapid, even heat throughout the material so you can let your body relax and your mind stay focused on your pleasure.
The benefits of warmth can help stimulate your blood flow, relax your external muscles during use, and enhance your overall pleasure for a more enhanced sensory experience from start to finish.
INTERACTIVE PLUG: OhMiBod Lovelife Lumen
Not your average butt plug, OhMiBod Lumen offers a new experience if you are interested in turning your bedroom into a stage!
Made with body-friendly silicone featuring OhMiBod's Velvet Wave cushion comfort technology, OhMiBod Lumen has external ridges that provide the perfect amount of friction, which is both comfortable and pleasurable.
Connect your Lumen to any Kiiroo interactive sex toy and let the dual-stimulation begin via Kiiroo's FeelConnect App. Now you and your partner can experience synchronized sensations. With its long distance connectivity, the Lumen offers pleasure from anywhere, anytime.
It also provides visual feedback to your partner with a diamond-like LED light that syncs with the butt plug's vibrations. This helps unlock new levels of intimacy for couples separated by distance.
The app also connects to webcams and virtual reality content and can sync with encoded videos.
JEWELED PLUG: b-Vibe Jeweled Plug
The b-Vibe Jeweled Vibrating Butt Plug brings pleasure and beauty to the bedroom with a powerful vibrating anal plug.
b-Vibe's jeweled plug has a powerful vibrating motor with 6 vibration levels and 15 vibration patterns ranging from soft pulsations to deep and powerful.
This compact luxury butt plug has a rounded edge for easy insertion. It's thin flexible neck insures that it is comfortable to wear. The smooth-grip handle with jewel base makes your feel luxurious.
Use with or without the one-touch wireless remote control that works up to 30 feet away.
GLASS BUTT PLUG: Crystal Delights T-Handle
Unique and handcrafted, the Crystal Delights Glass T-Handle Butt Plug is a very easy to use butt plug designed for both intimate and aesthetic enjoyment.
The first of Crystal Delights Glass T-Handle based plugs, this plug has the standard small Crystal Delights bulb with a short stem, but with a sleek bar instead of the traditional round base, making a "T" shaped handle for those looking for a comfortable, safe, easy-to-grip and control plug base. The handle has also been crafted with beveled edges, enhancing both the appearance and functionality of this luxury anal sex toy.
Whether used alone or with a partner, the slender stem gives way to the T-Handle, ensuring the butt plug is comfortable once inserted and is safe to use. The handle keeps the toy safely outside of the body, enabling it to be retrieved, guided, and removed anytime you wish.
Made of carefully crafted and properly hardened Borosilicate glass (non-toxic and phthalate free) making it smooth, body-safe, and eco-friendly and perfect for temperature play!
Since it is made of medical grade pyrex glass, every type of lubricant works with this luxury sex toy.