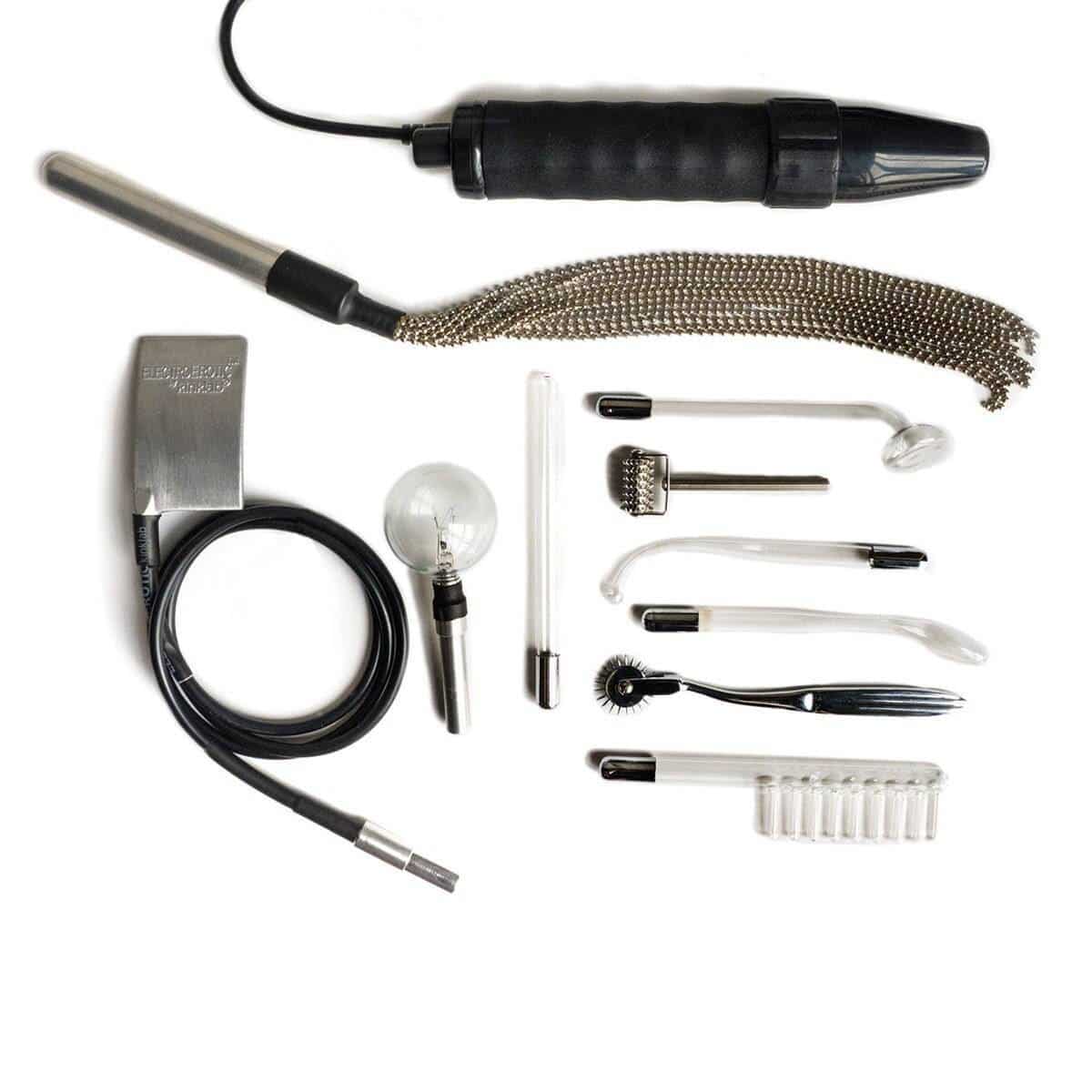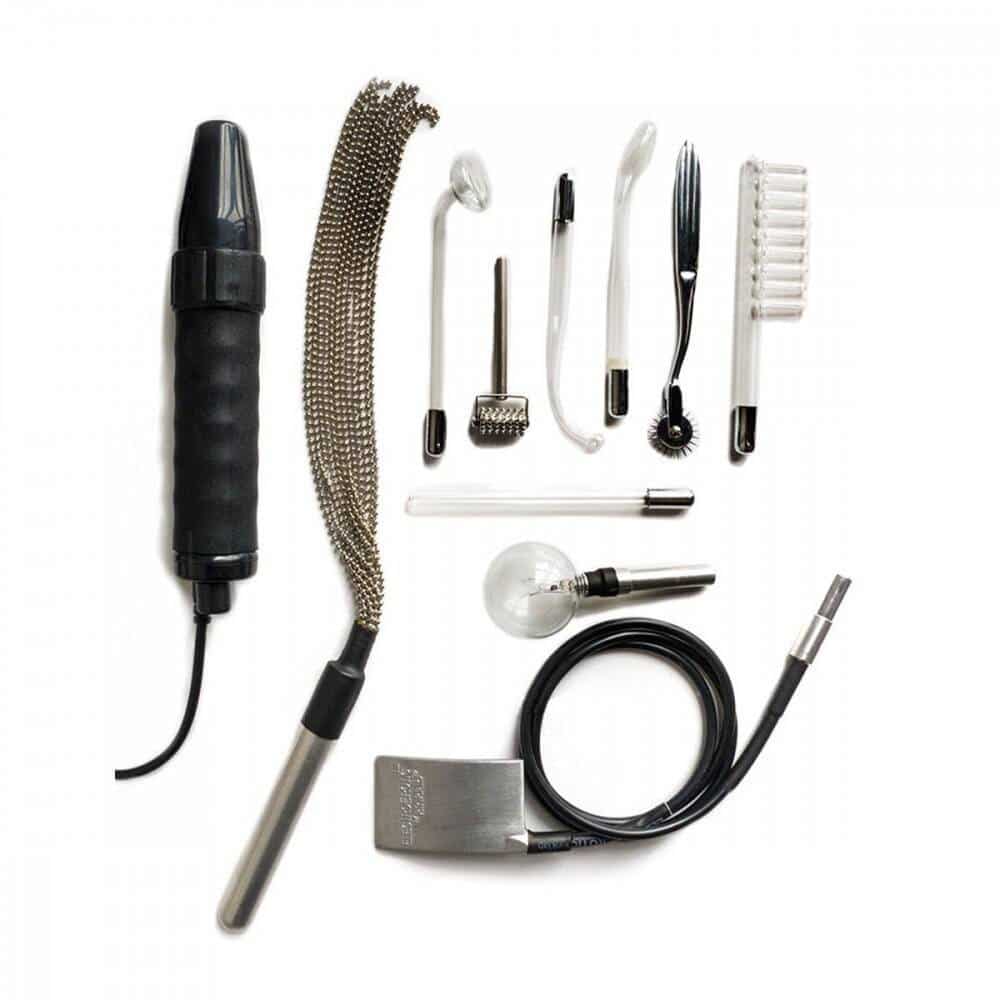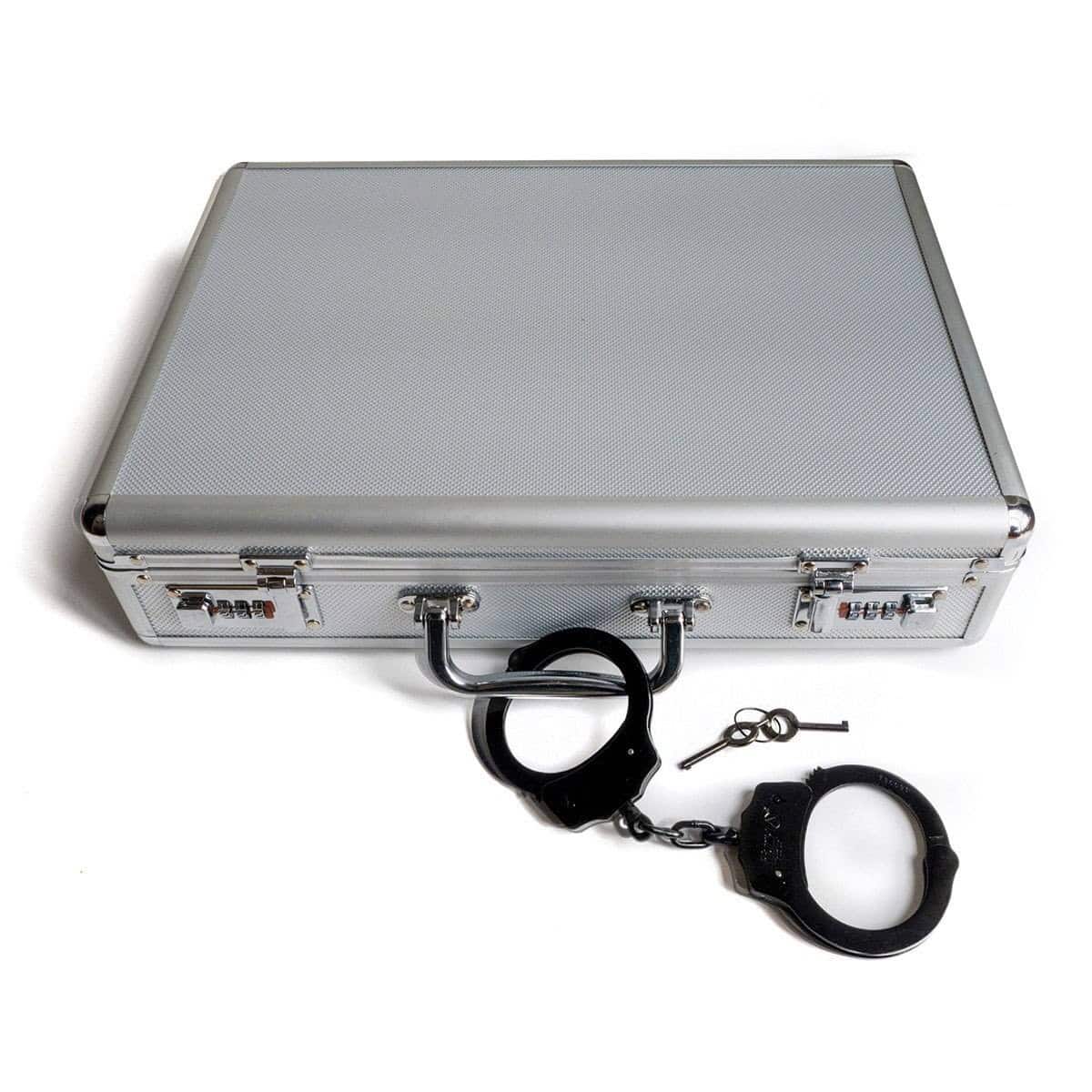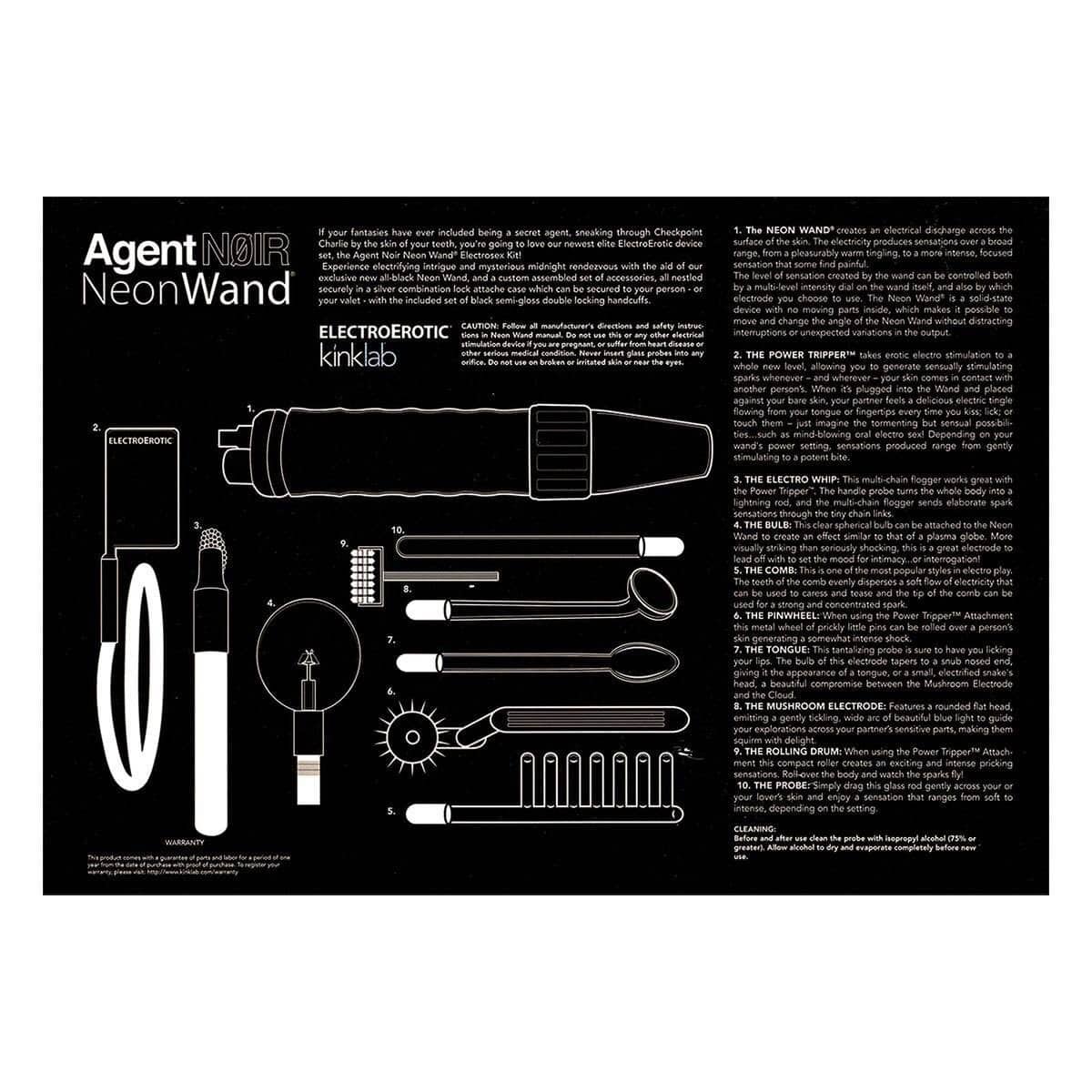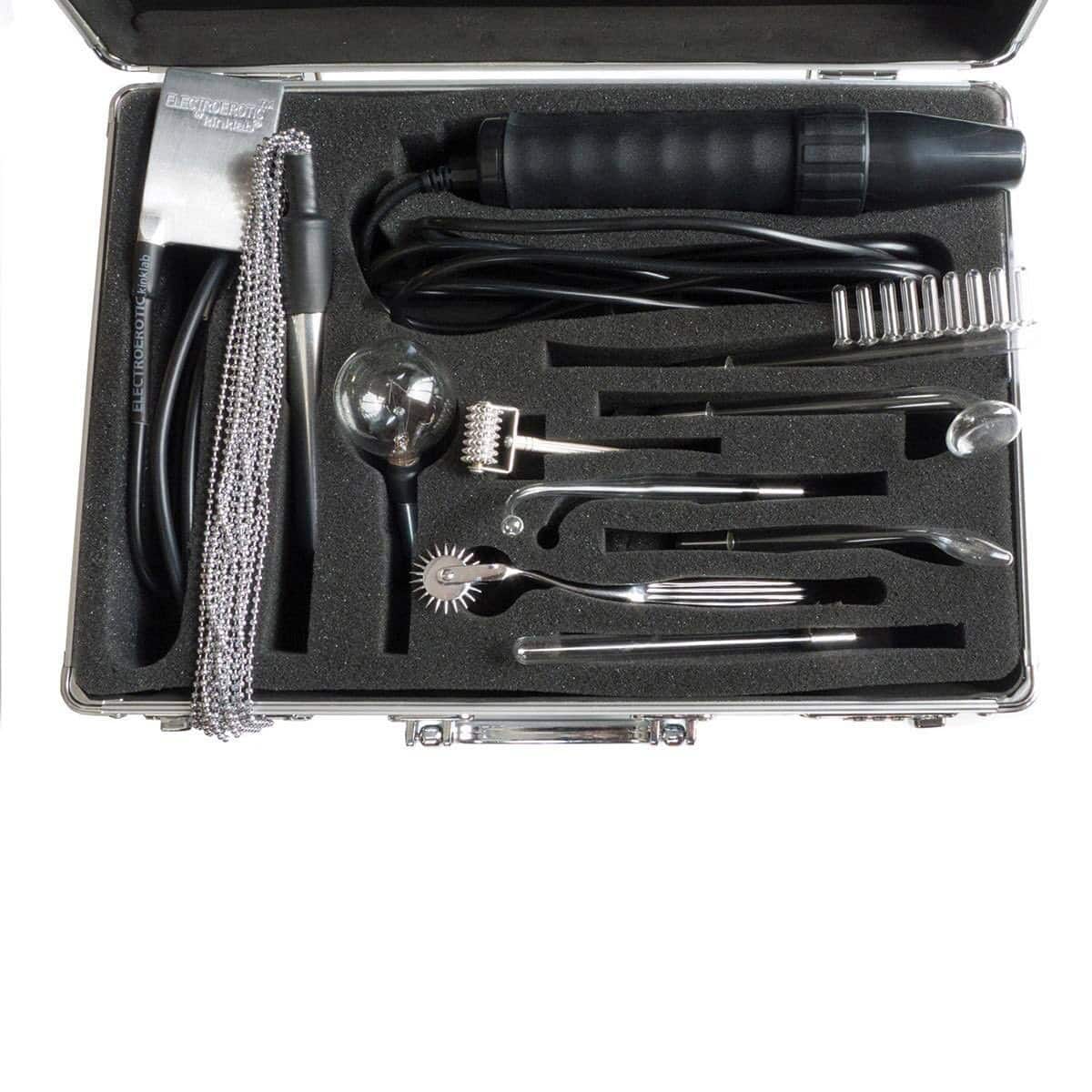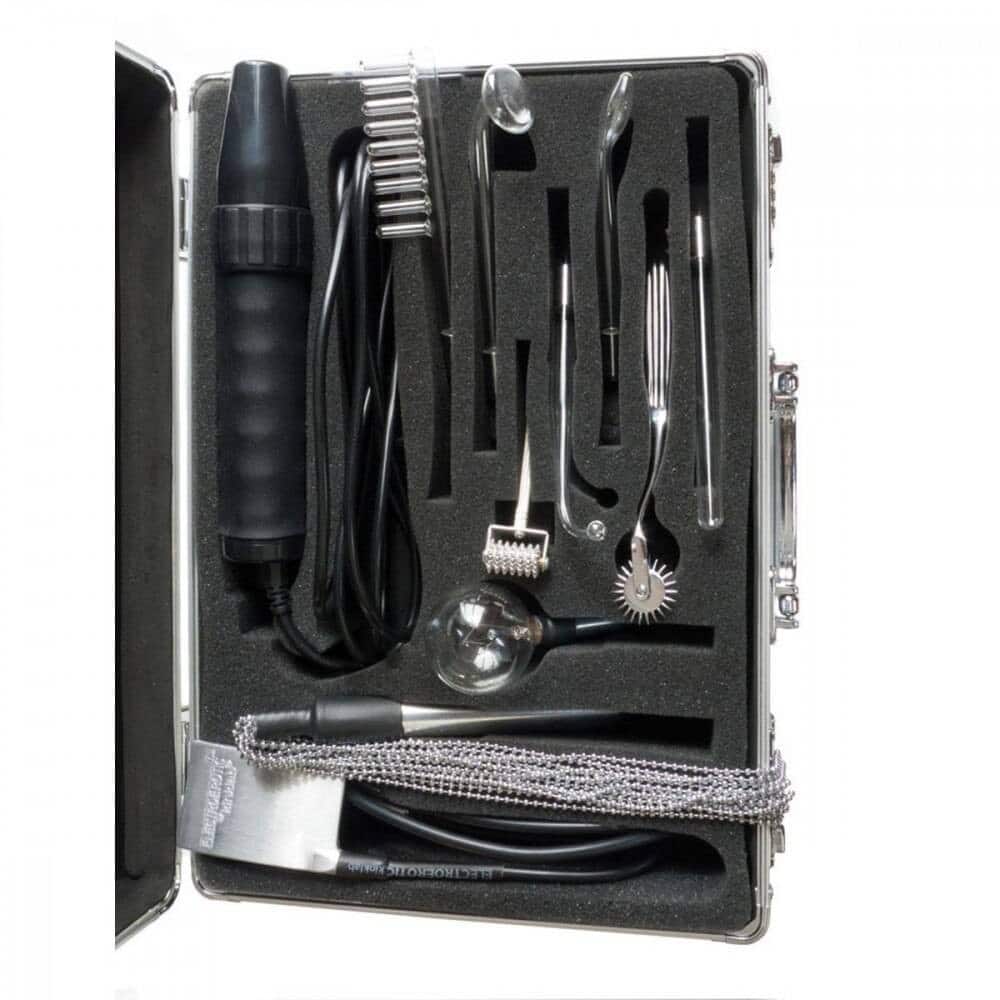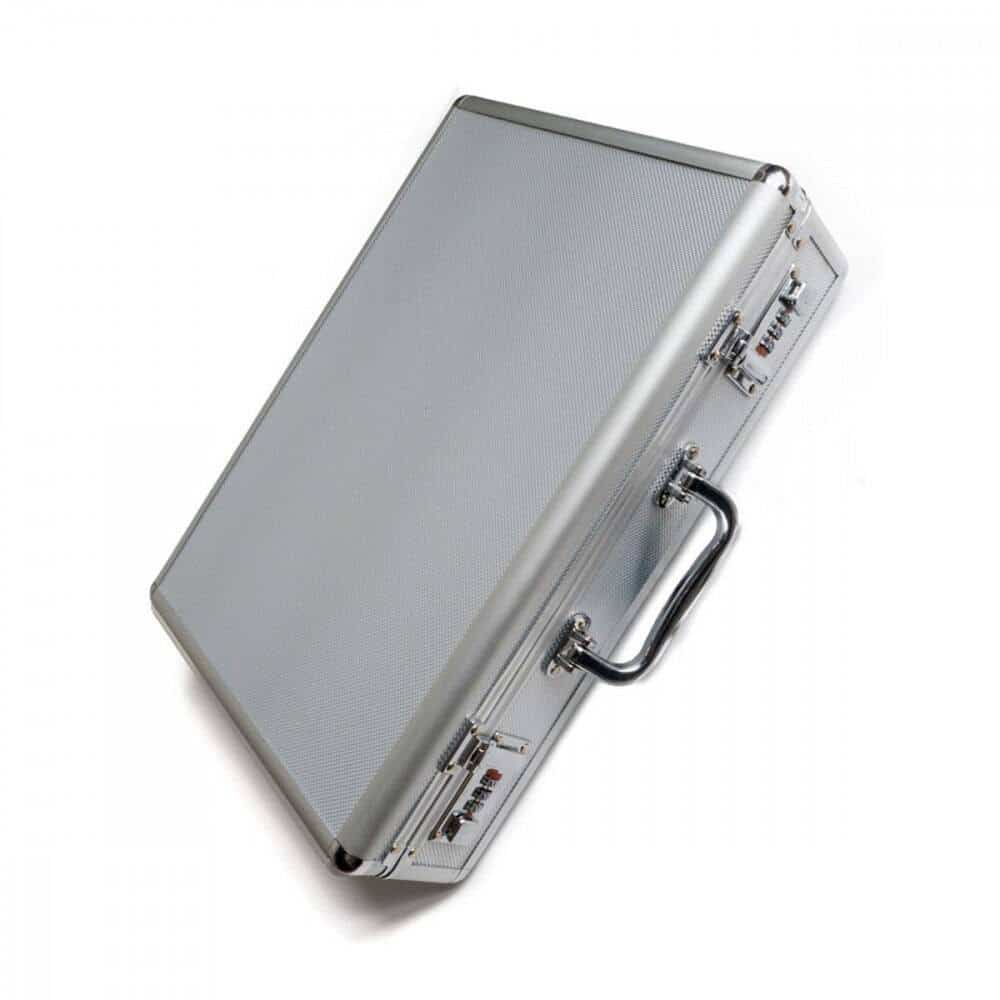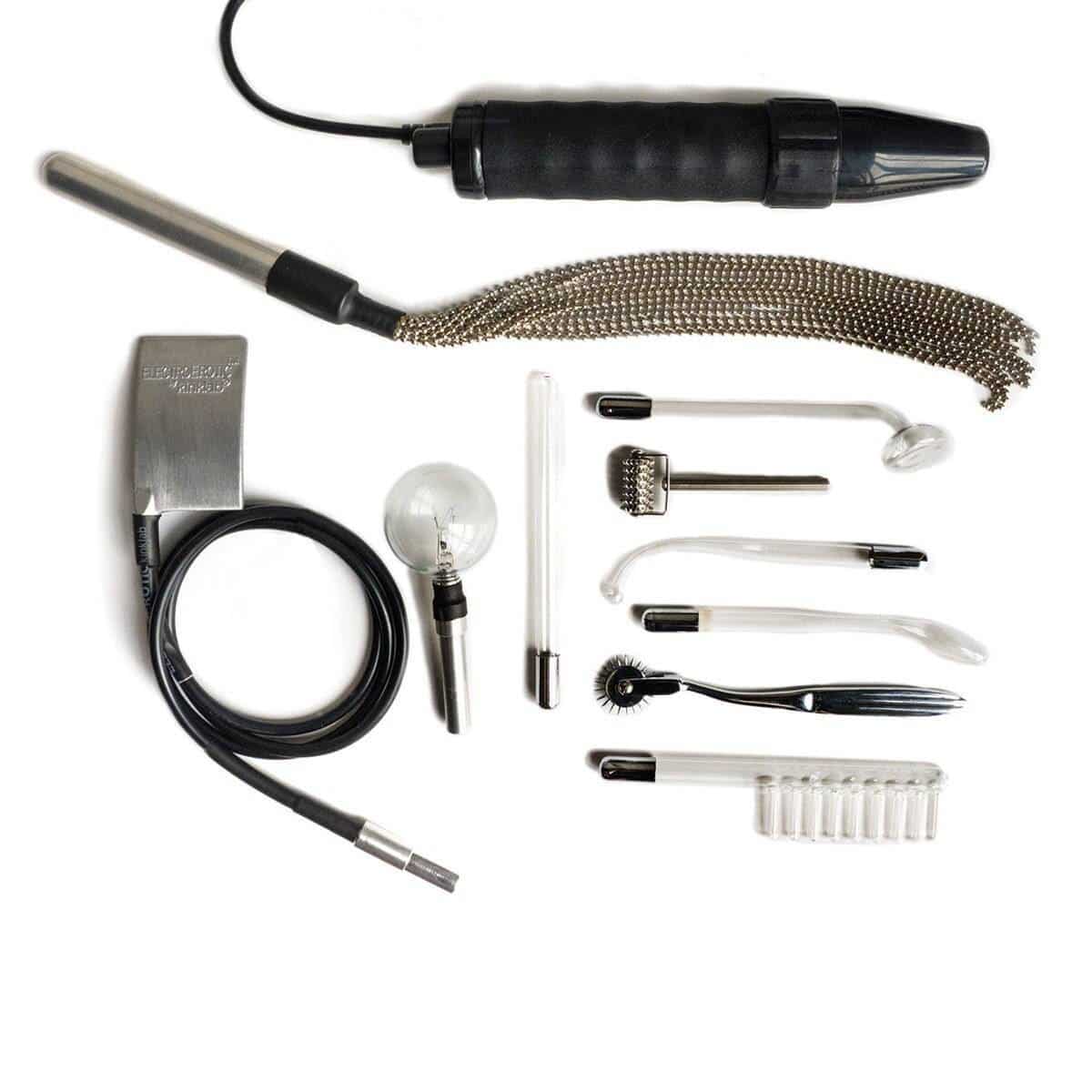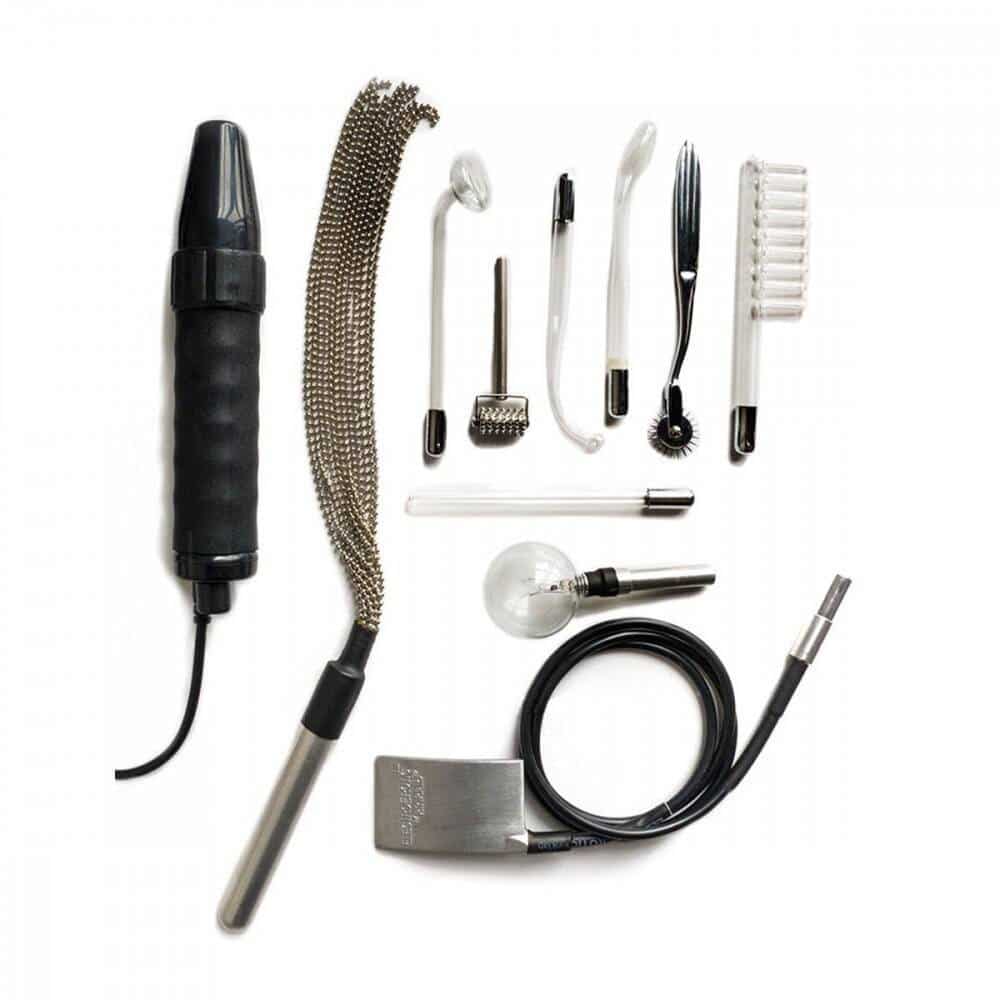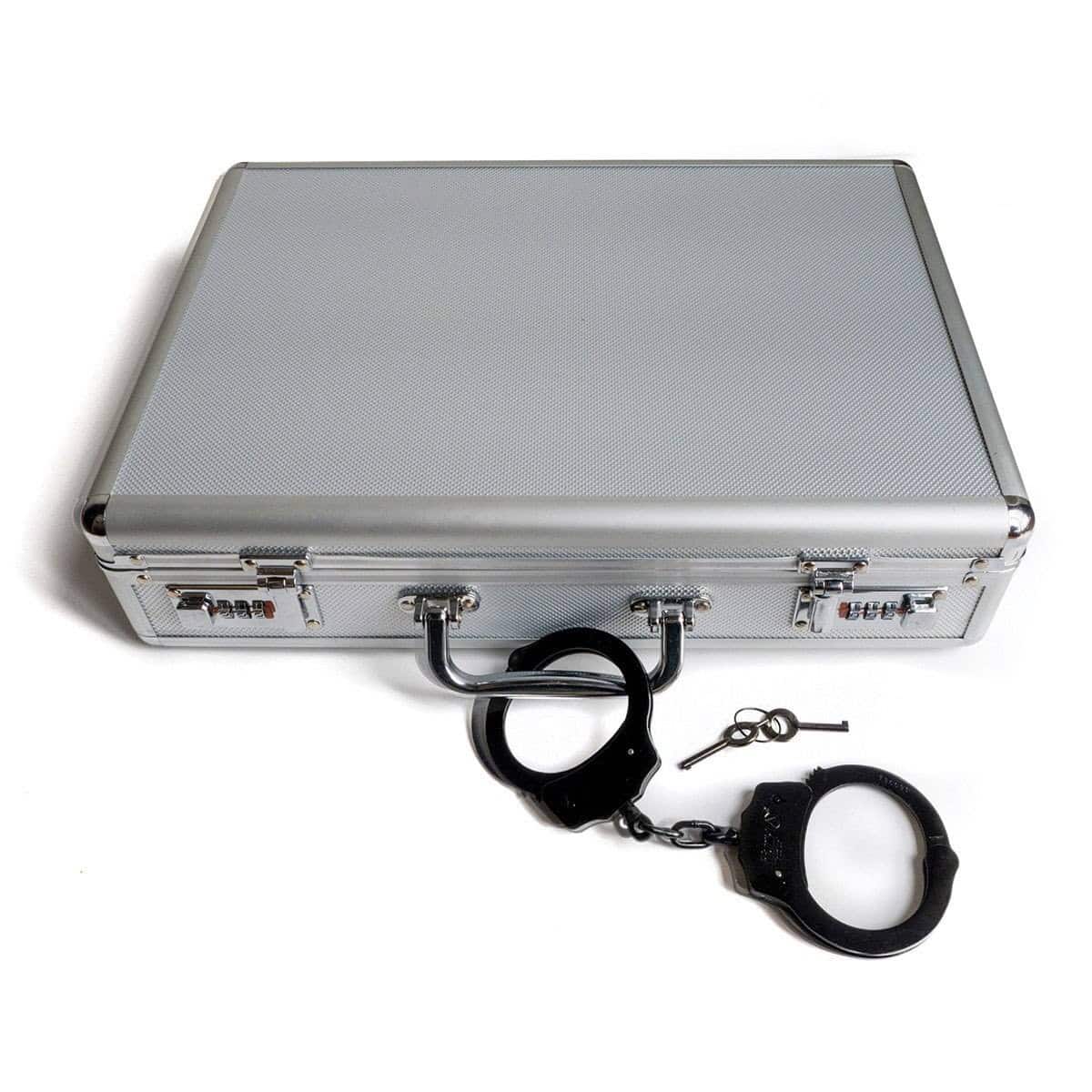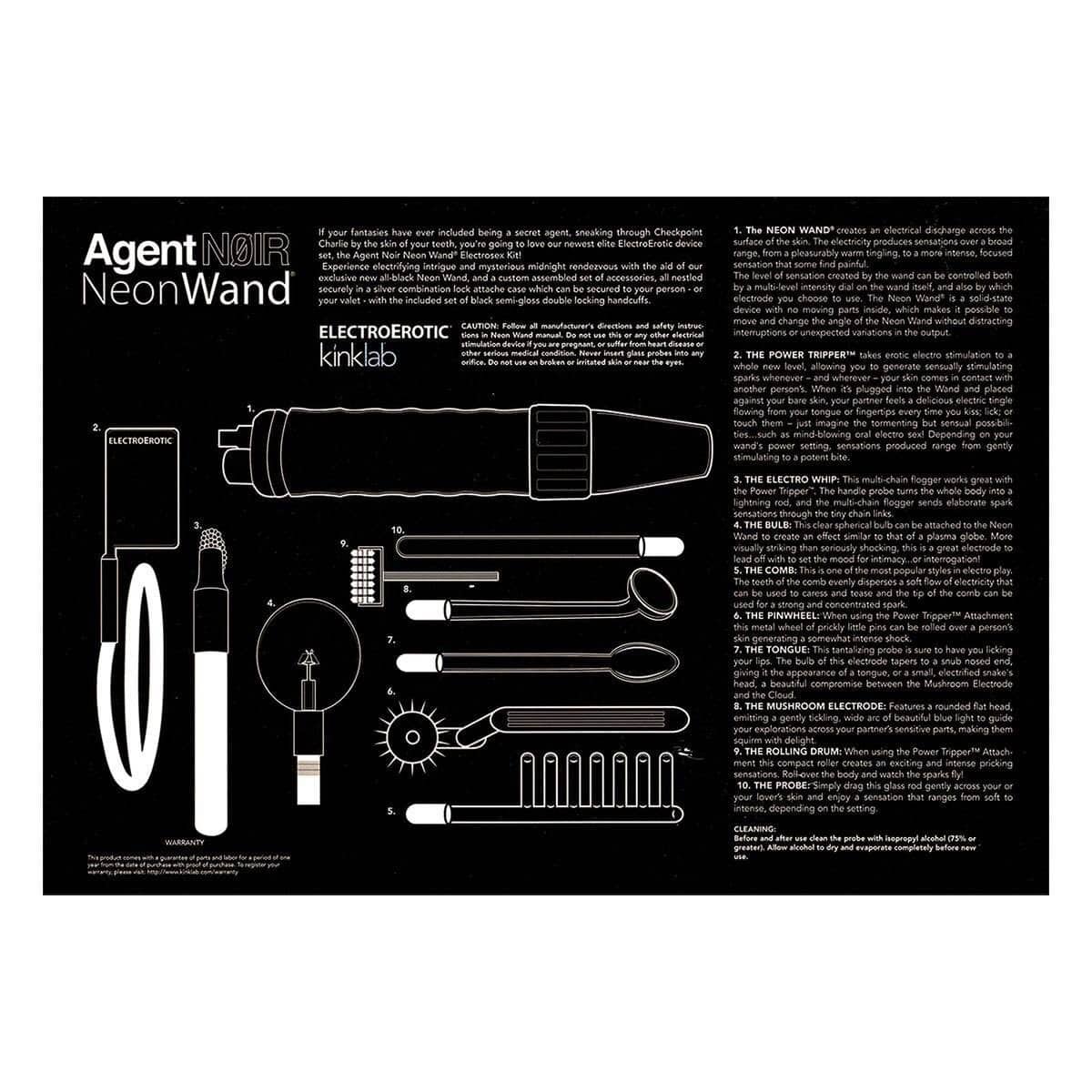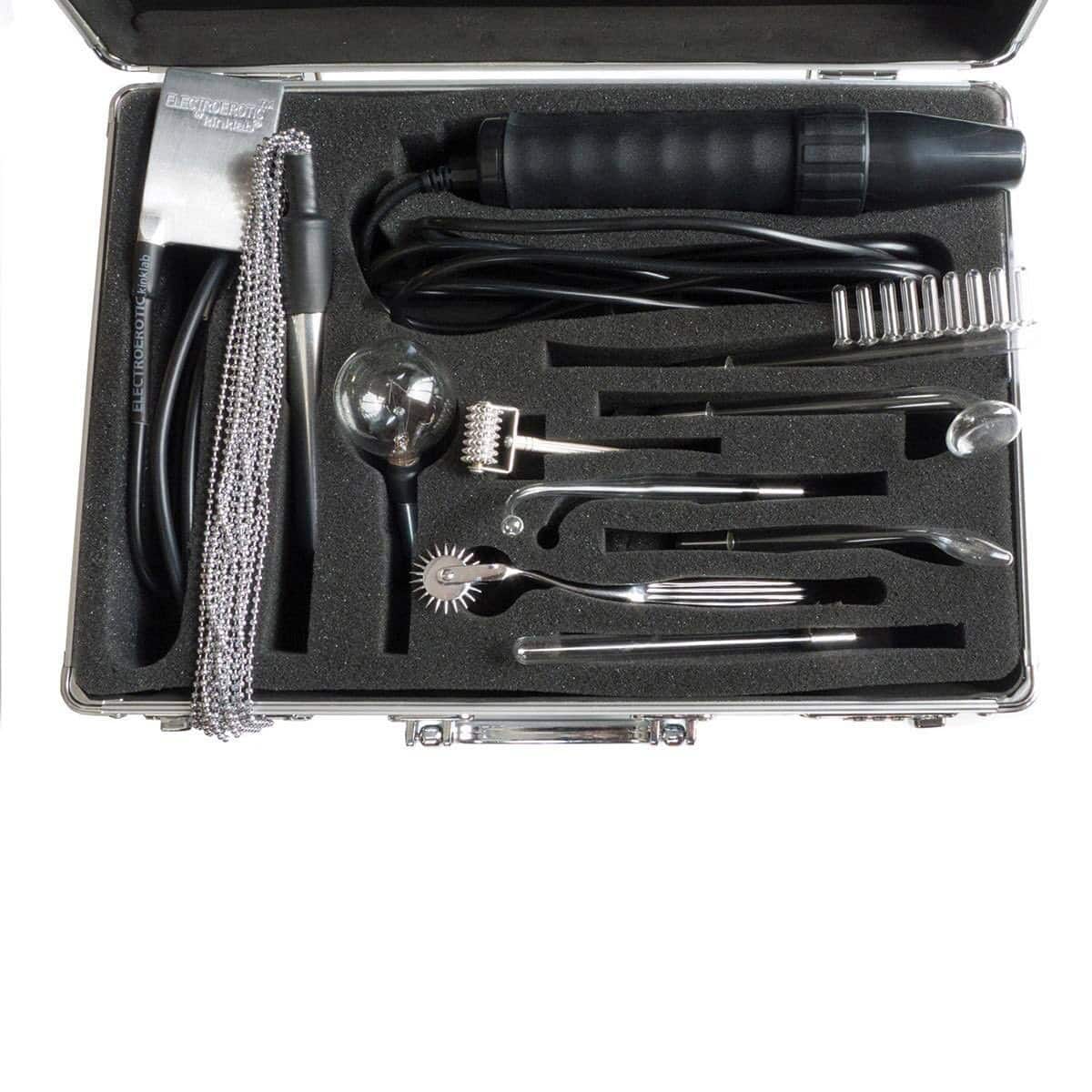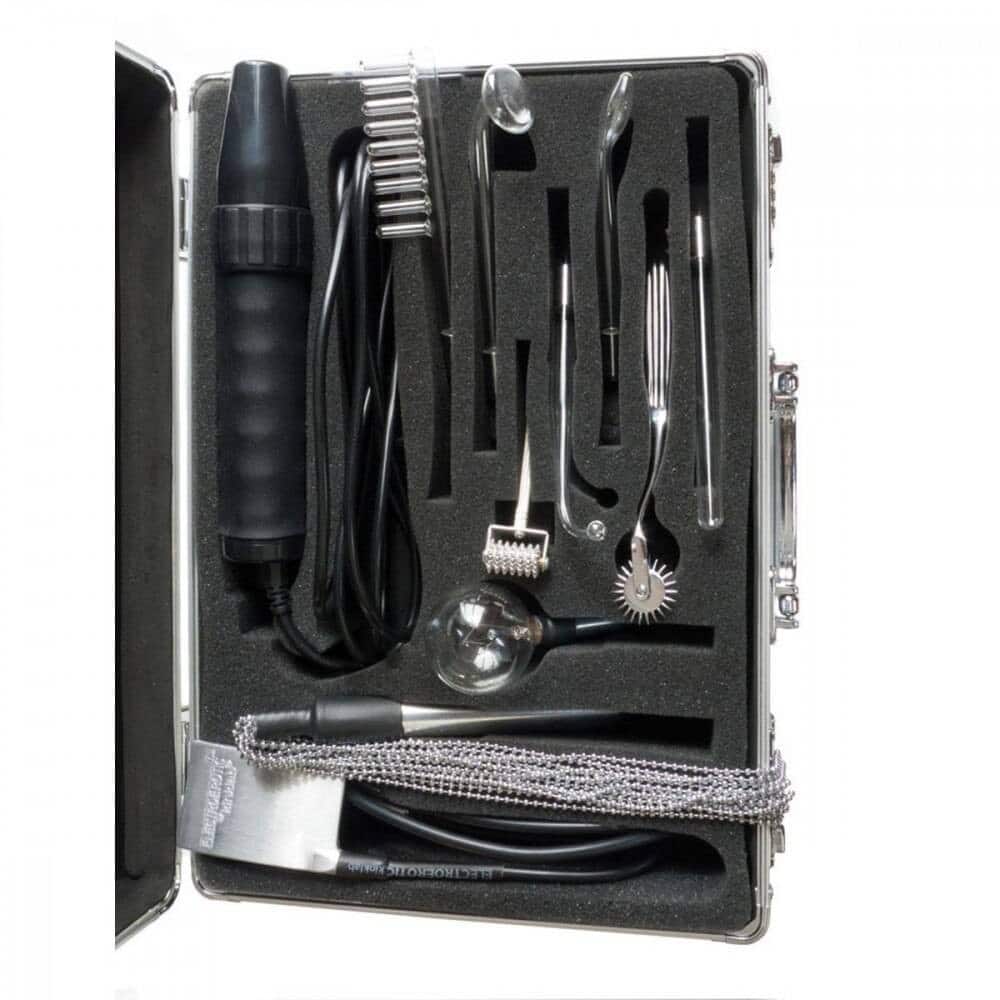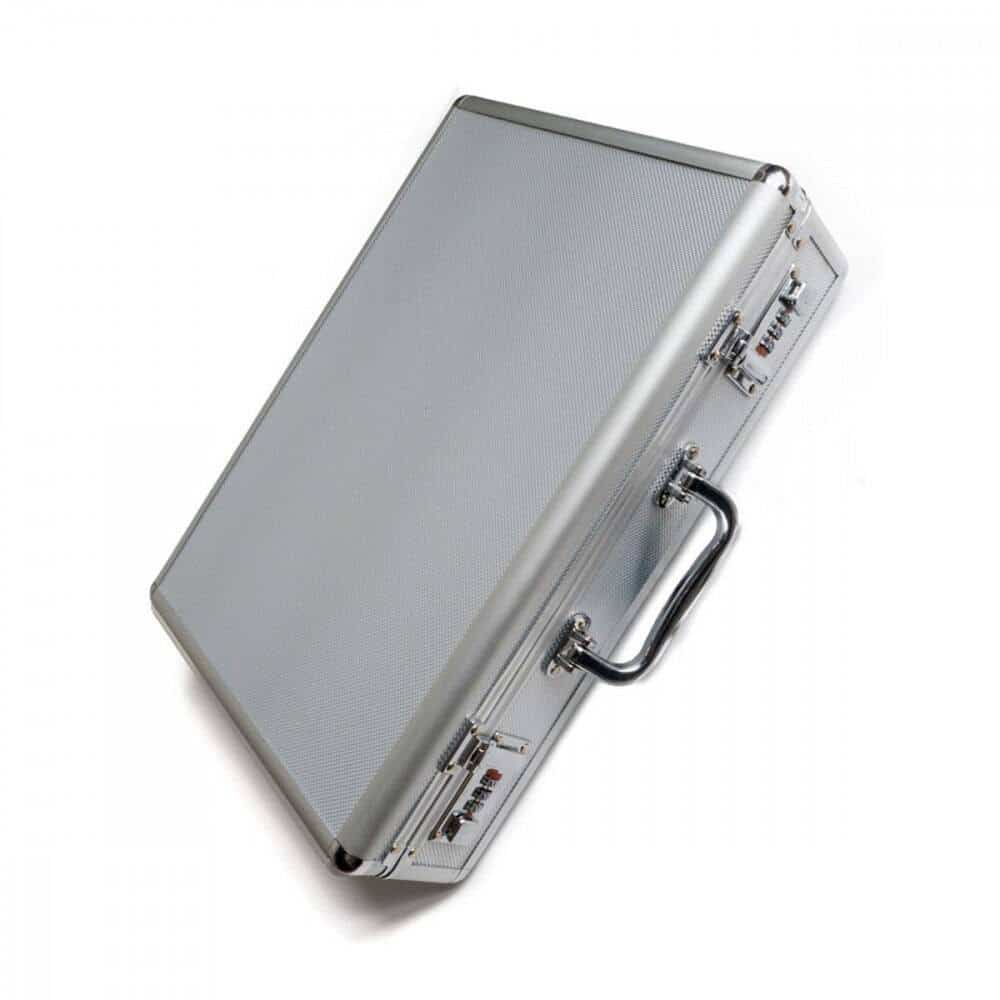 Agent Noir Electro Erotic Neon Wand Kit
Description
Agent Noir Electro Erotic Neon Wand Kit

An expertly-crafted silver combination-lock attaché case houses electrifying intrigue with an all-black Neon Wand and custom assembled set of purple electrode accessories and attachments. The black semi-gloss, double locking handcuffs keeps this set close at-hand.
Neon Wand Kit includes:
1 Pair of

Black Double Locking Handcuffs

Neon Wand emits violet
Power Tripper attachment – Allows you to generate sensual sparks whenever your skin comes in contact with your partner's.

Comb

– One of the most popular styles in electro play, the teeth of the comb evenly disperses a soft flow of electricity that can be used to caress and tease. The tip of the comb can be used for a strong and concentrated spark.

Pinwheel

– Combined with the Power Tripper attachment, this metal wheel of pins can be rolled over a person's skin, generating a somewhat intense shock.

Mushroom

– Featuring a rounded flat-head, this attachment emits a gentle, tickling, wide arc of blue light to guide your explorations across your partner.
Electro Whip – The handle probe turns the whole body into a lightning rod, and the multi-chain flogger sends elaborate spark sensations through the tiny chain links.

Bulb

– This spherical bulb that looks like a plasma globe is a great electrode to lead off with to set the mood.

Rolling Drum

– When using the Power Tripper attachment, this compact roller creates an exciting and intense prickling sensation. Roll over the body and watch the sparks fly!

90° Probe

– Drag this glass rod gently across the skin and enjoy soft to intense sensations.
Silver

Attache Case
Features:
Neon Wand Delivers Supreme Tingling Sensations for Ultra Pleasure

Great for beginners or advanced users

6 Different Glass Electrodes Attach to the Wand for Custom Shock Power
Full set of all electro stim devices and toys
In-Depth & Easy to Use User-Manual, Cleaning Instructions, and Travel Case Included
110 Volts
Safety, Care, and Usage: Follow all manufacturer's directions and safety instructions. Clean probes with isopropyl alcohol (75% or greater). Allow alcohol to dry and evaporate completely before use.