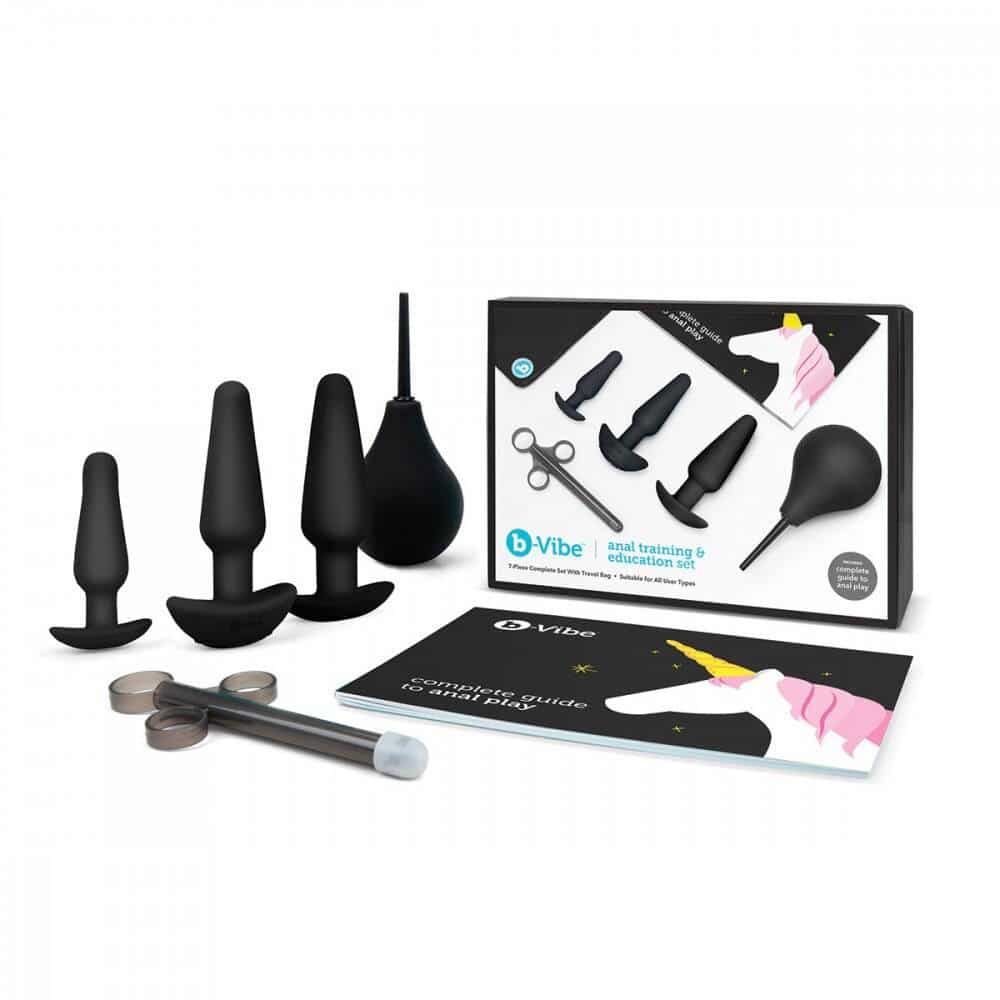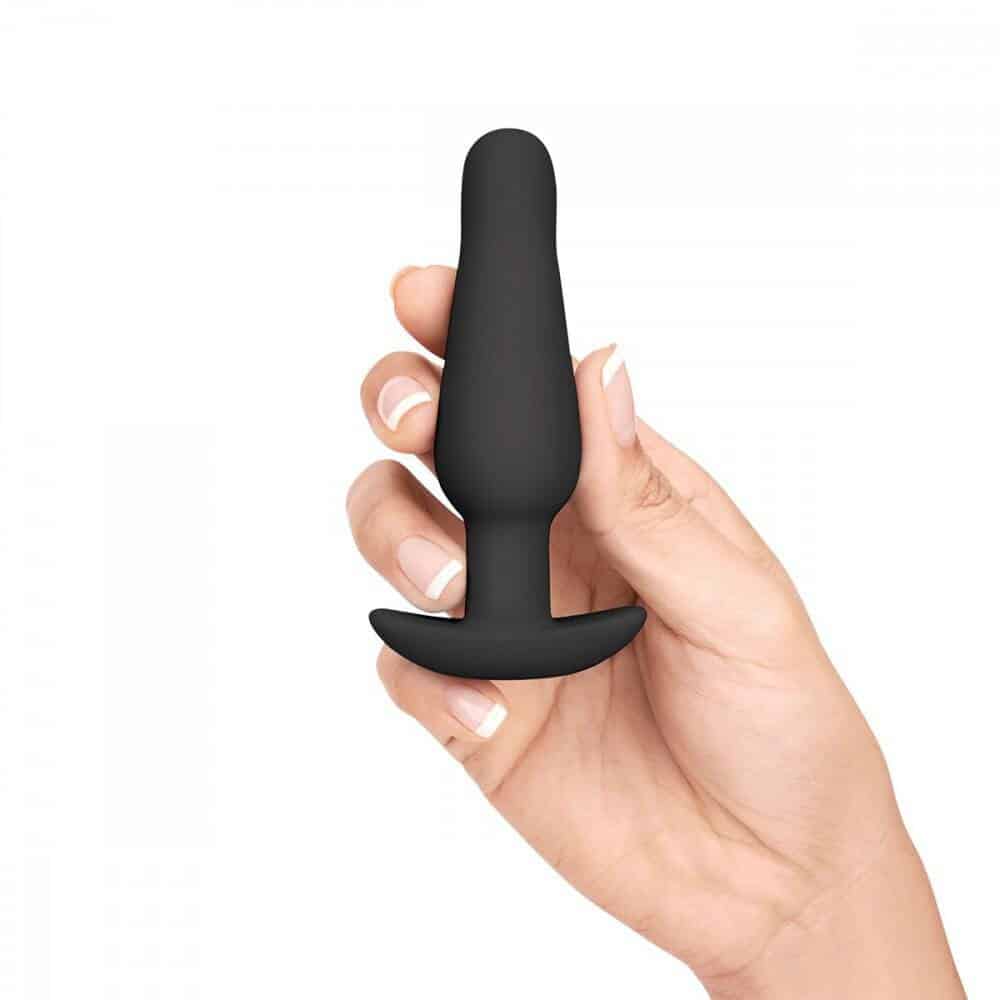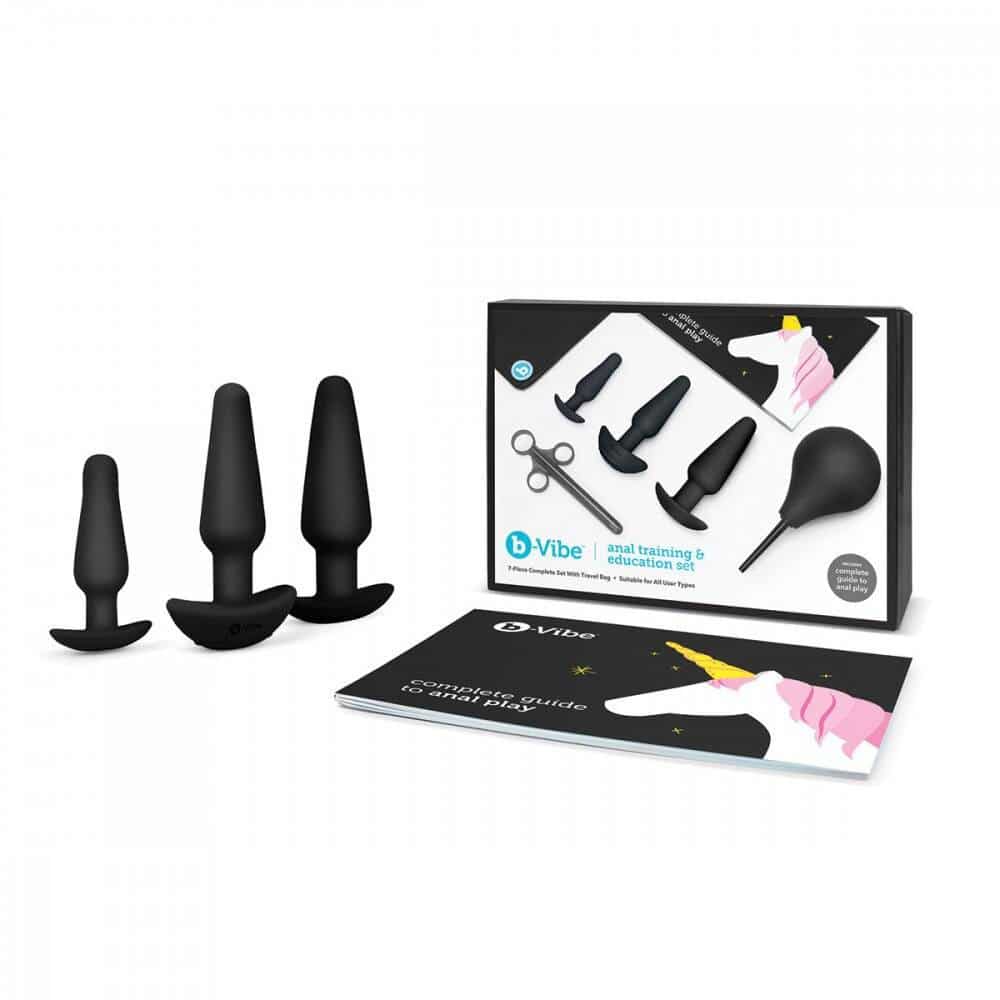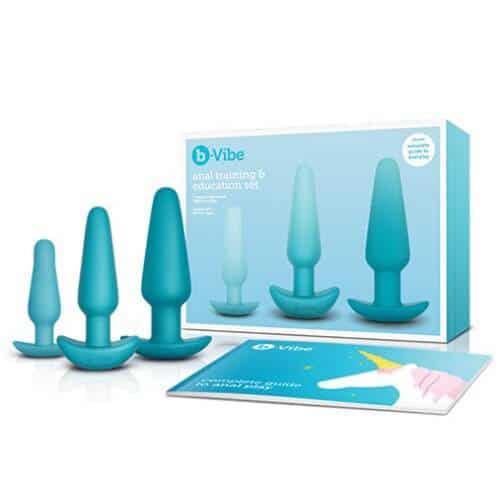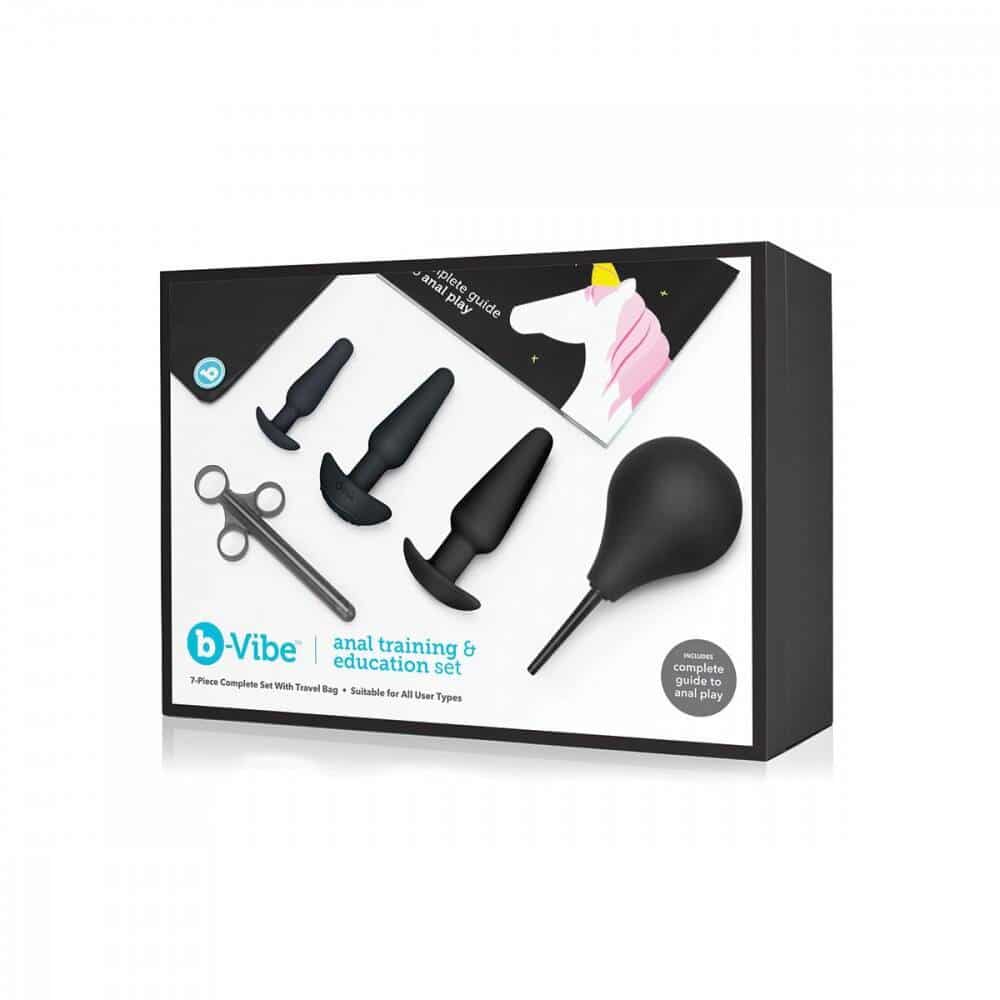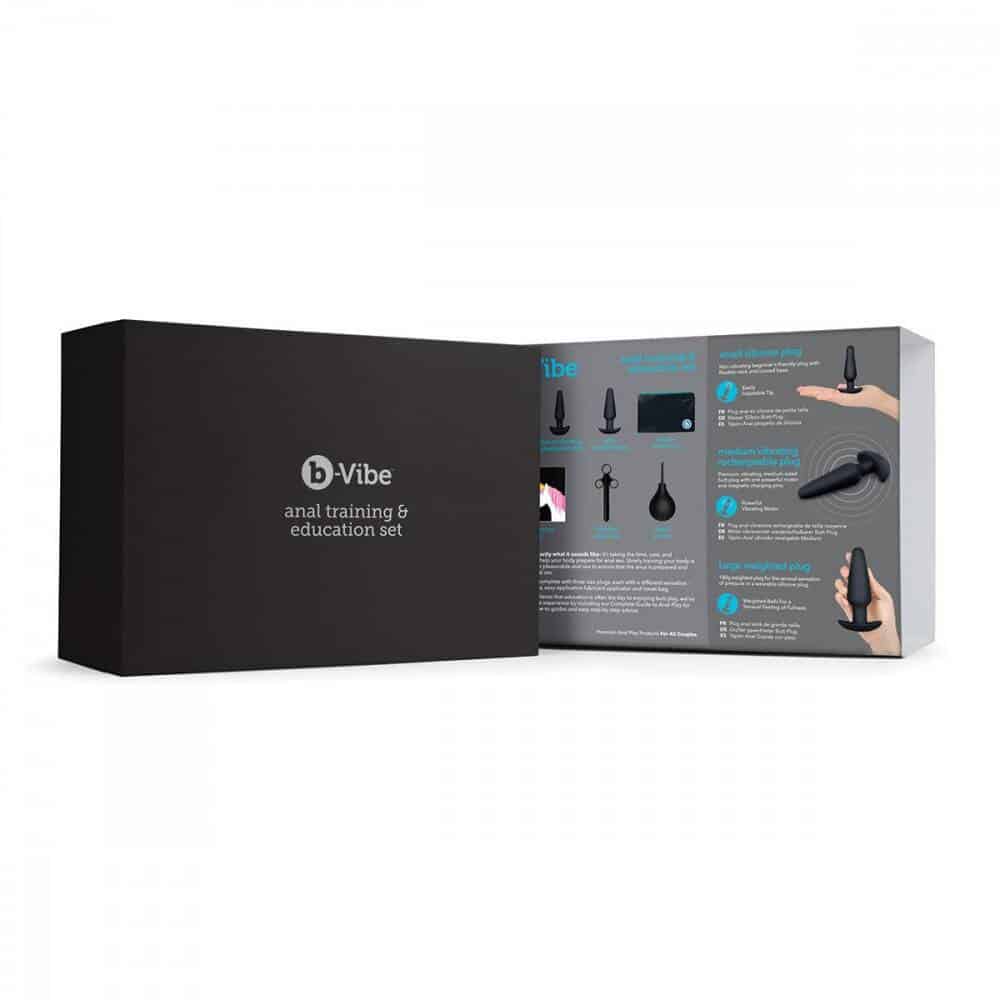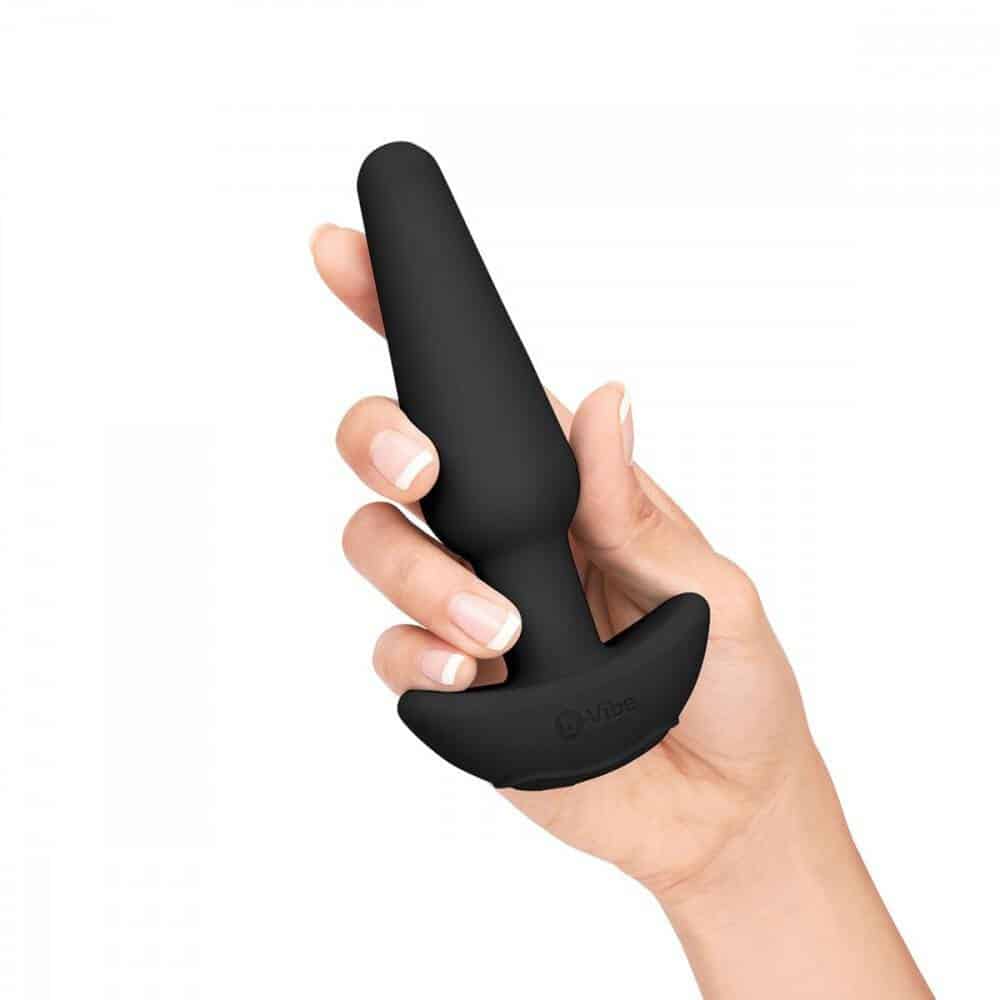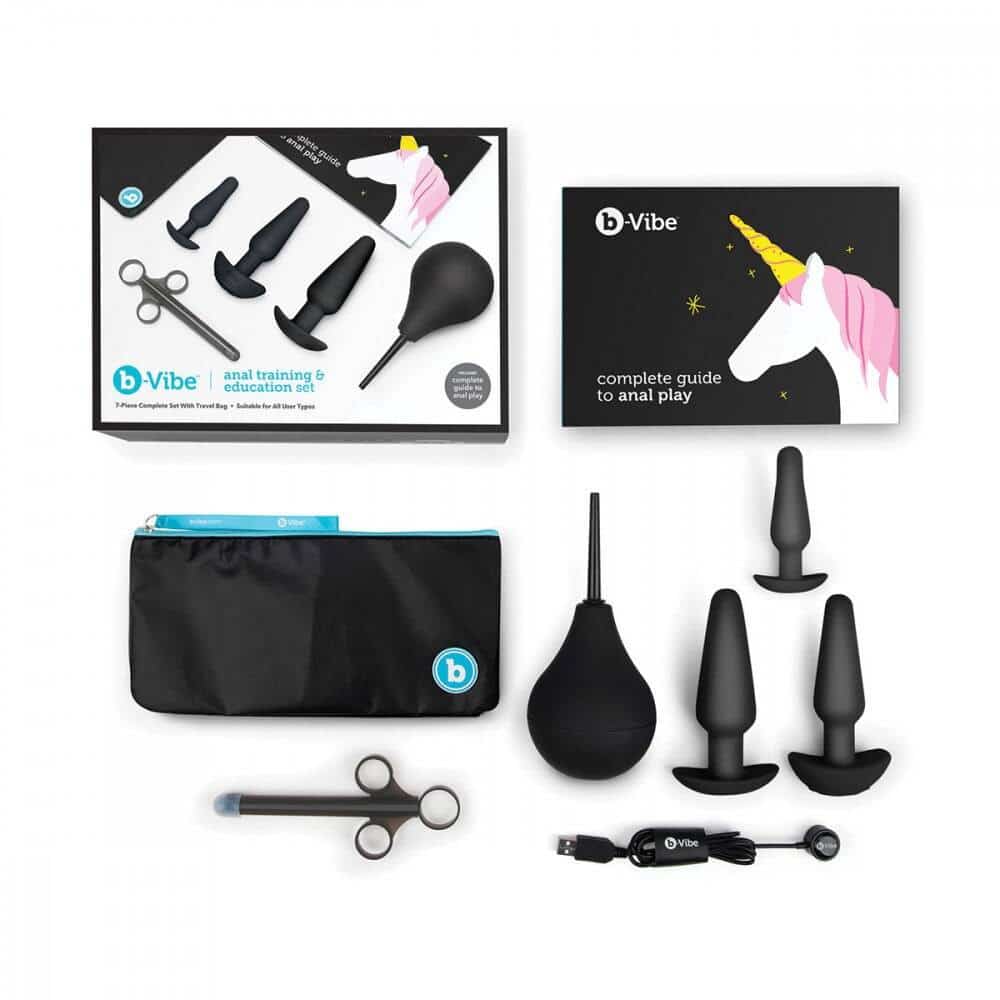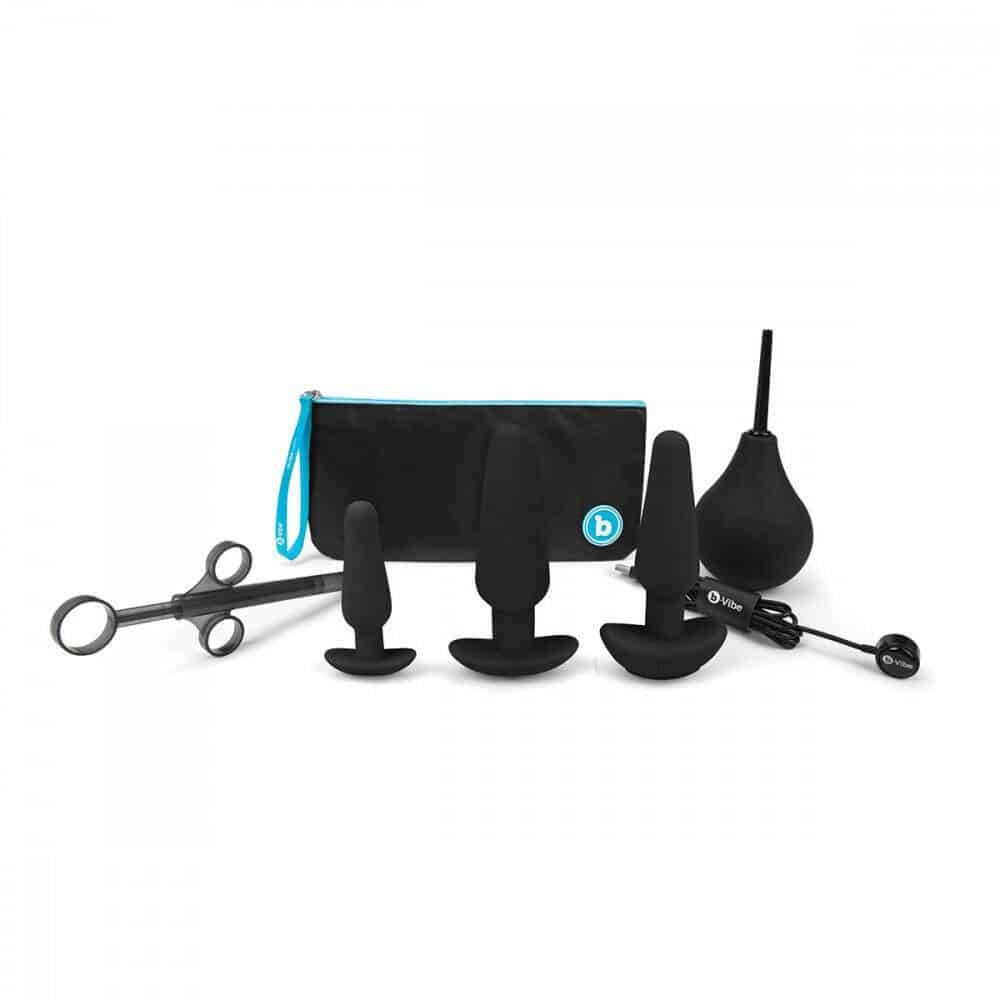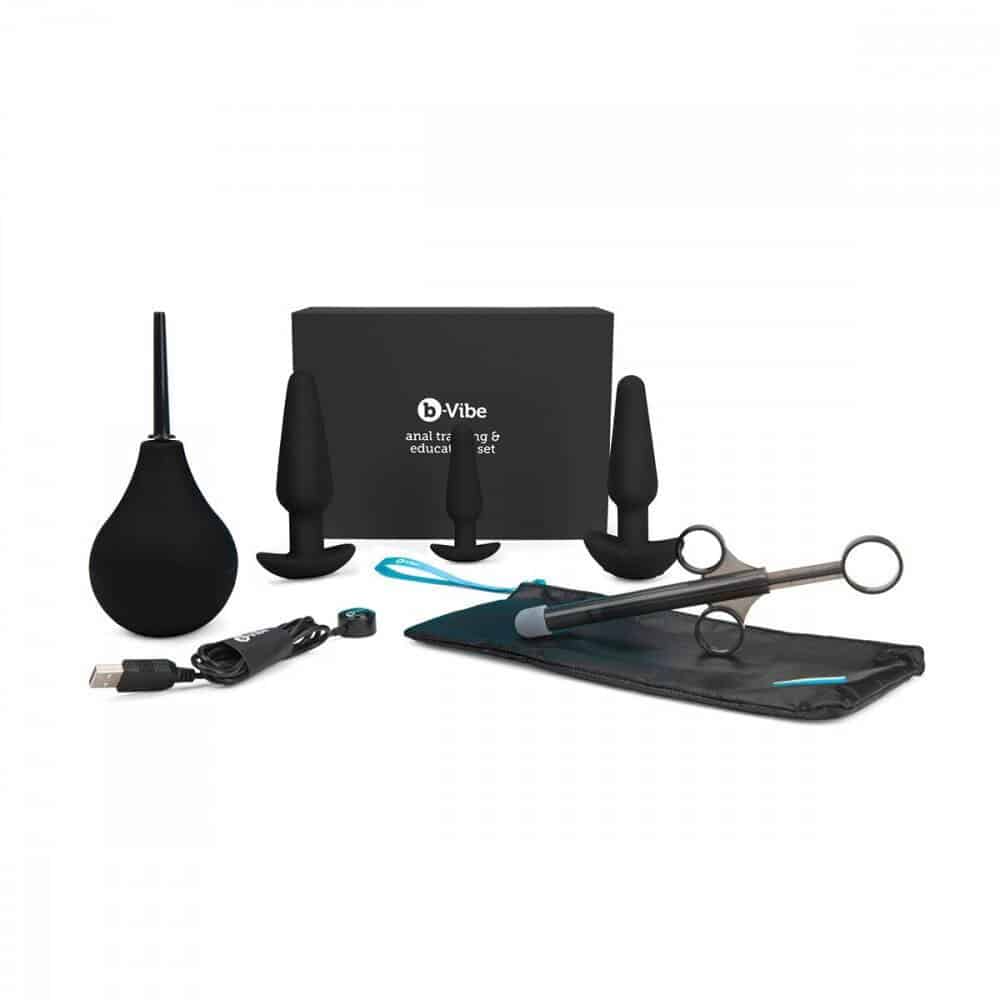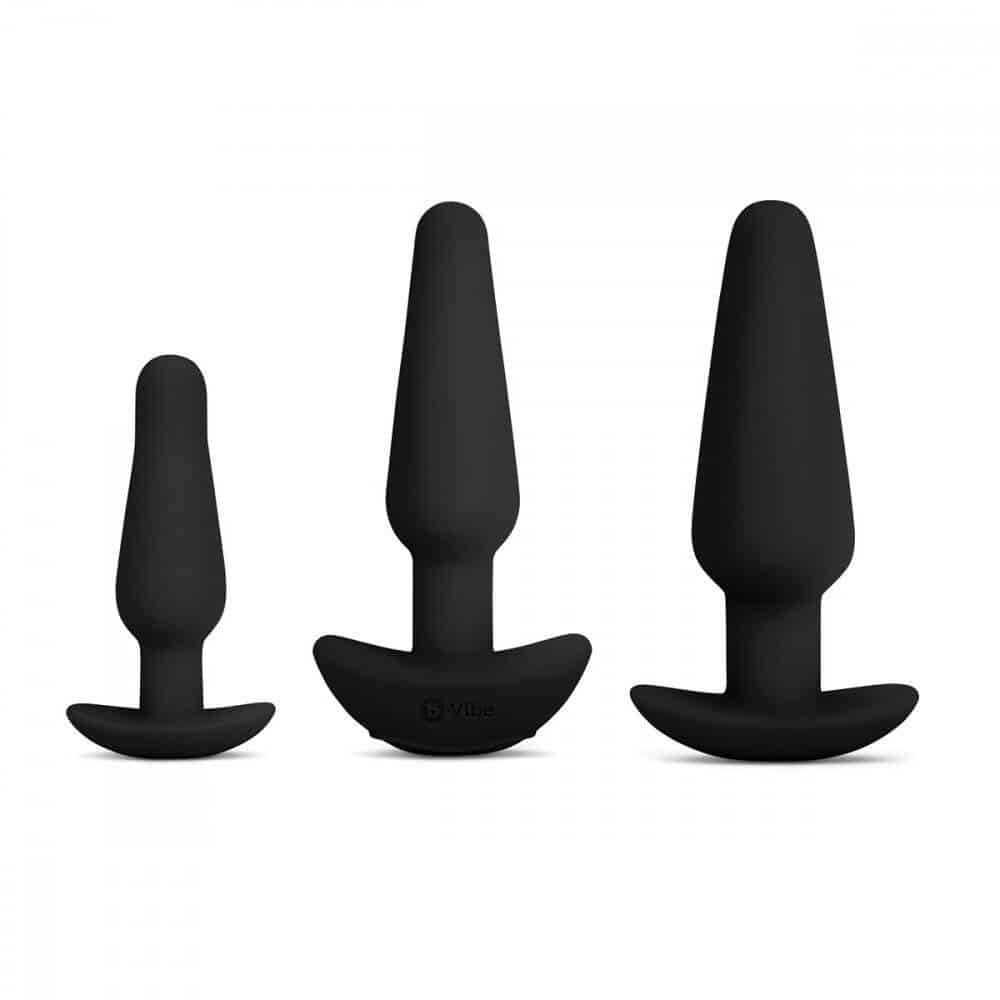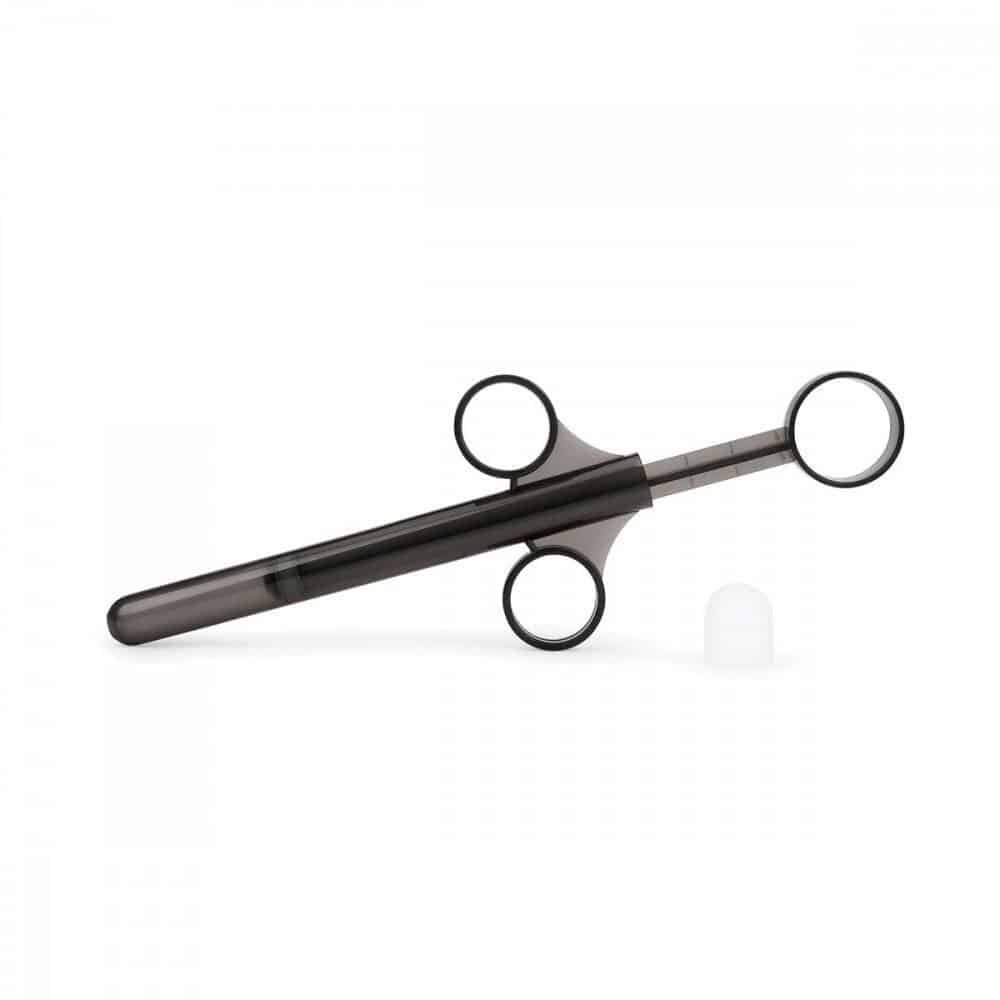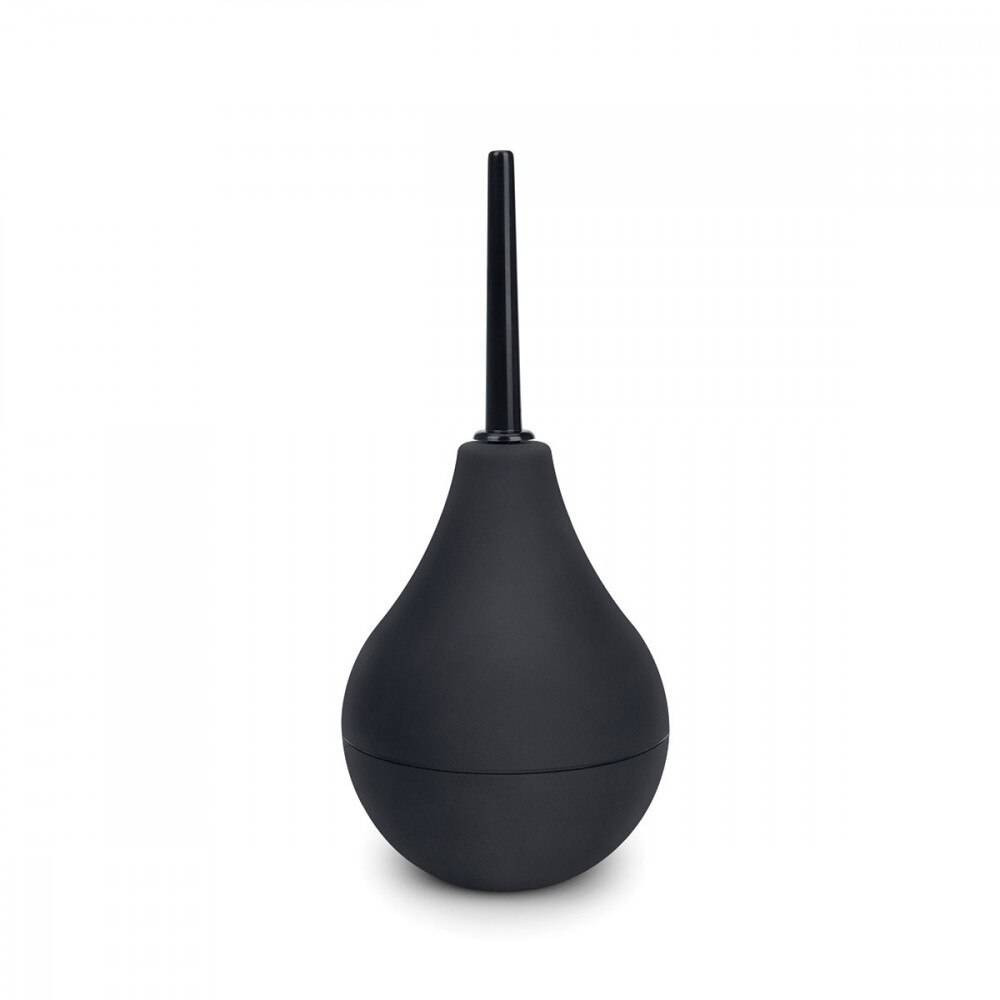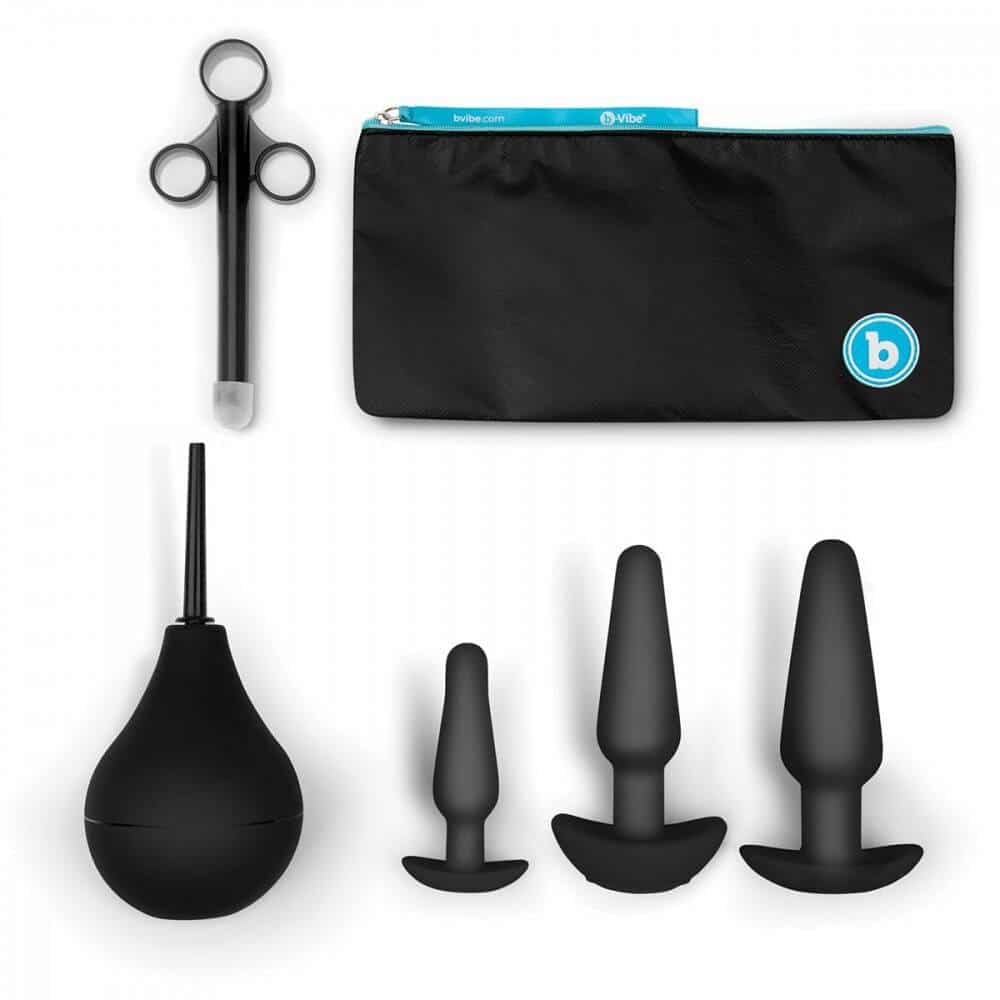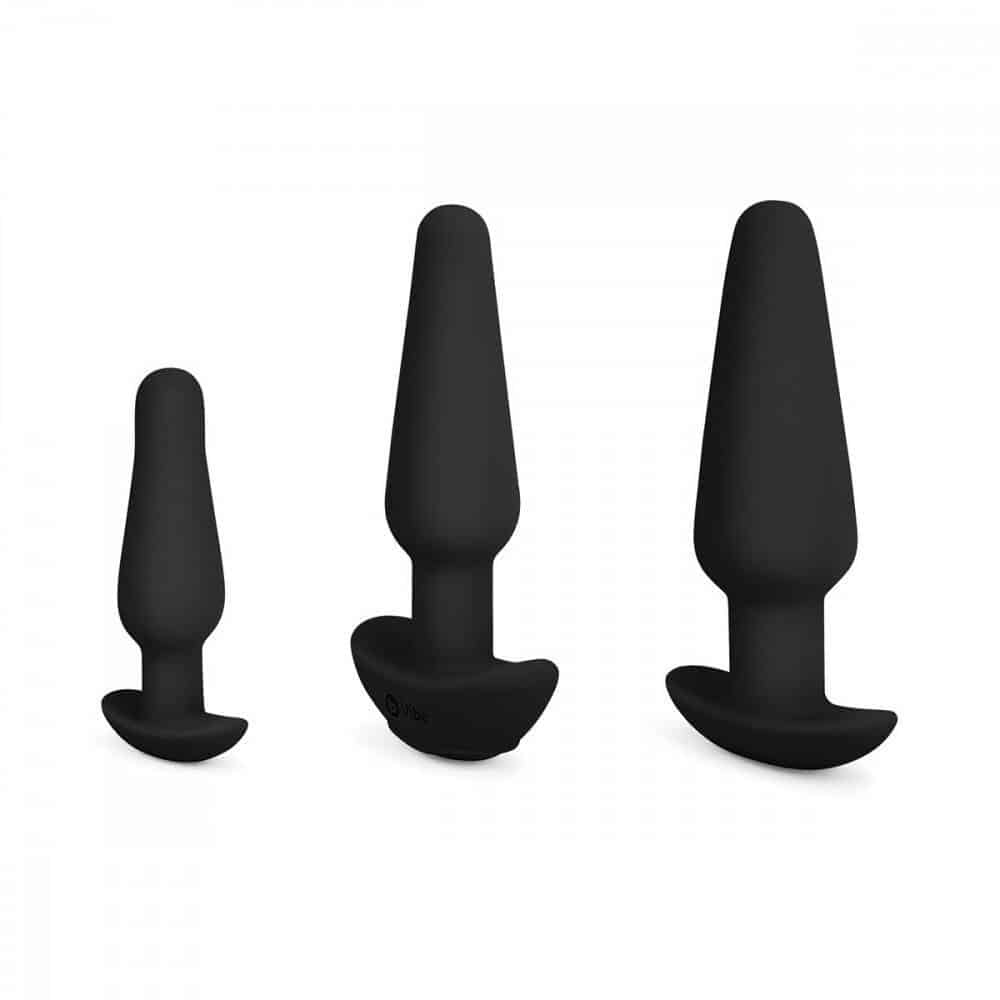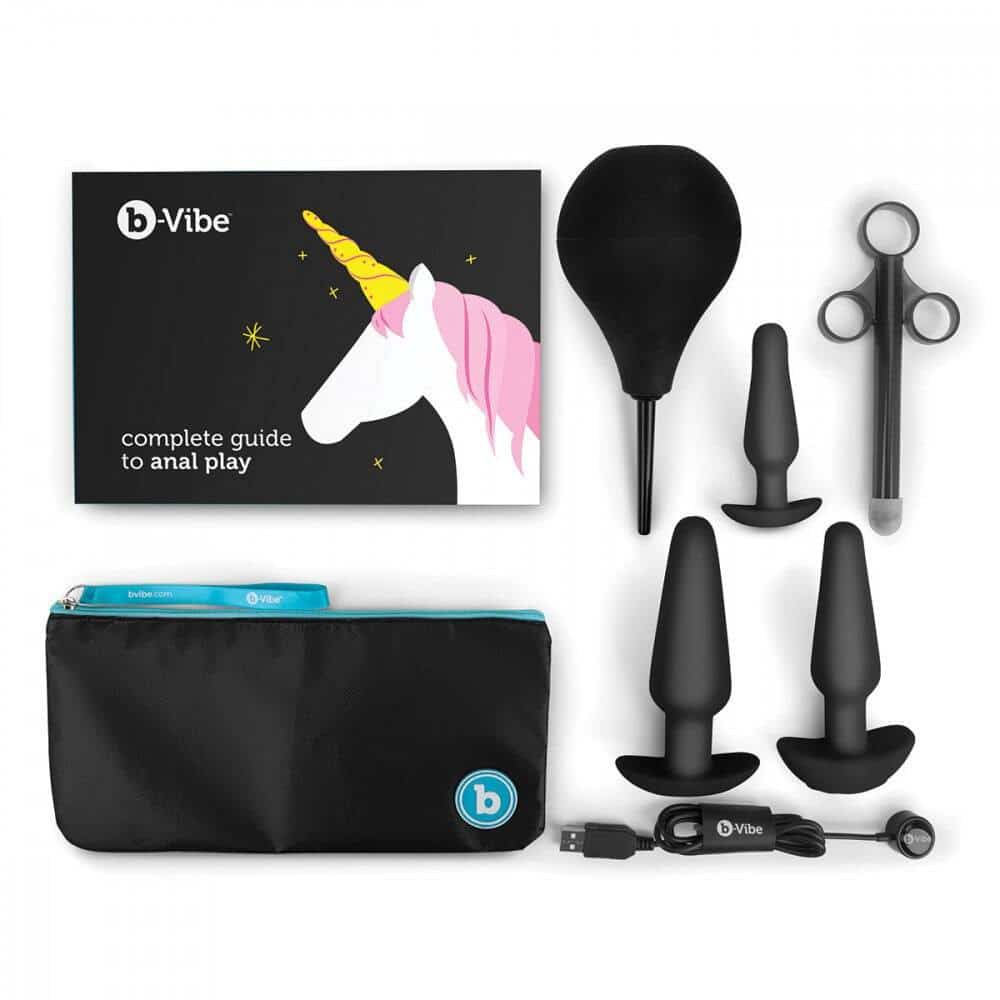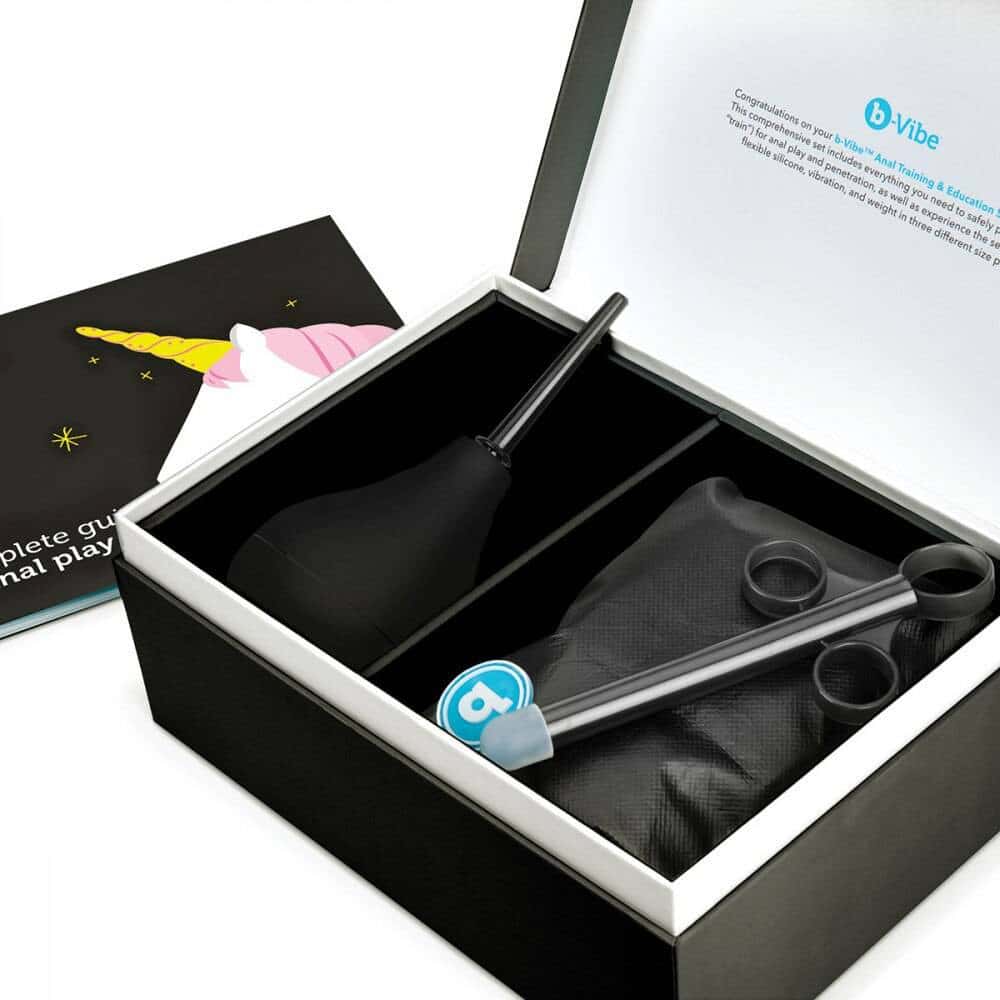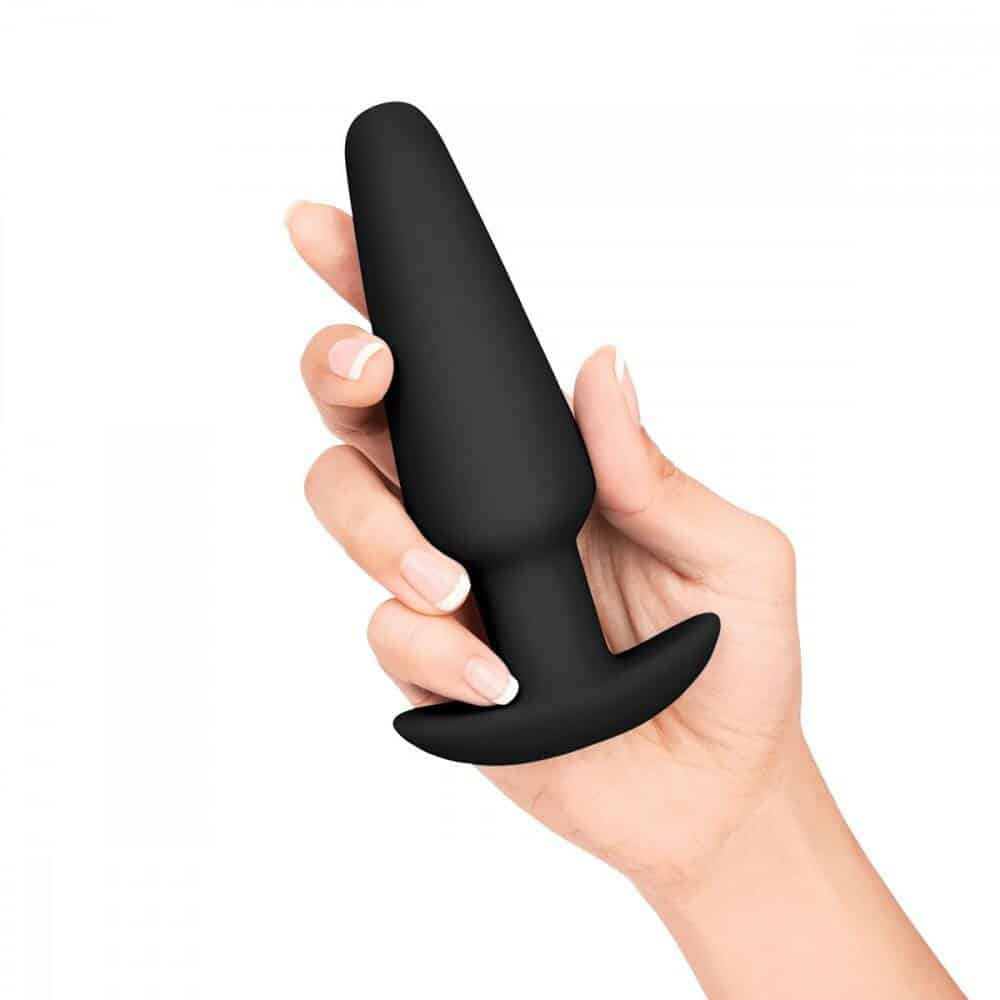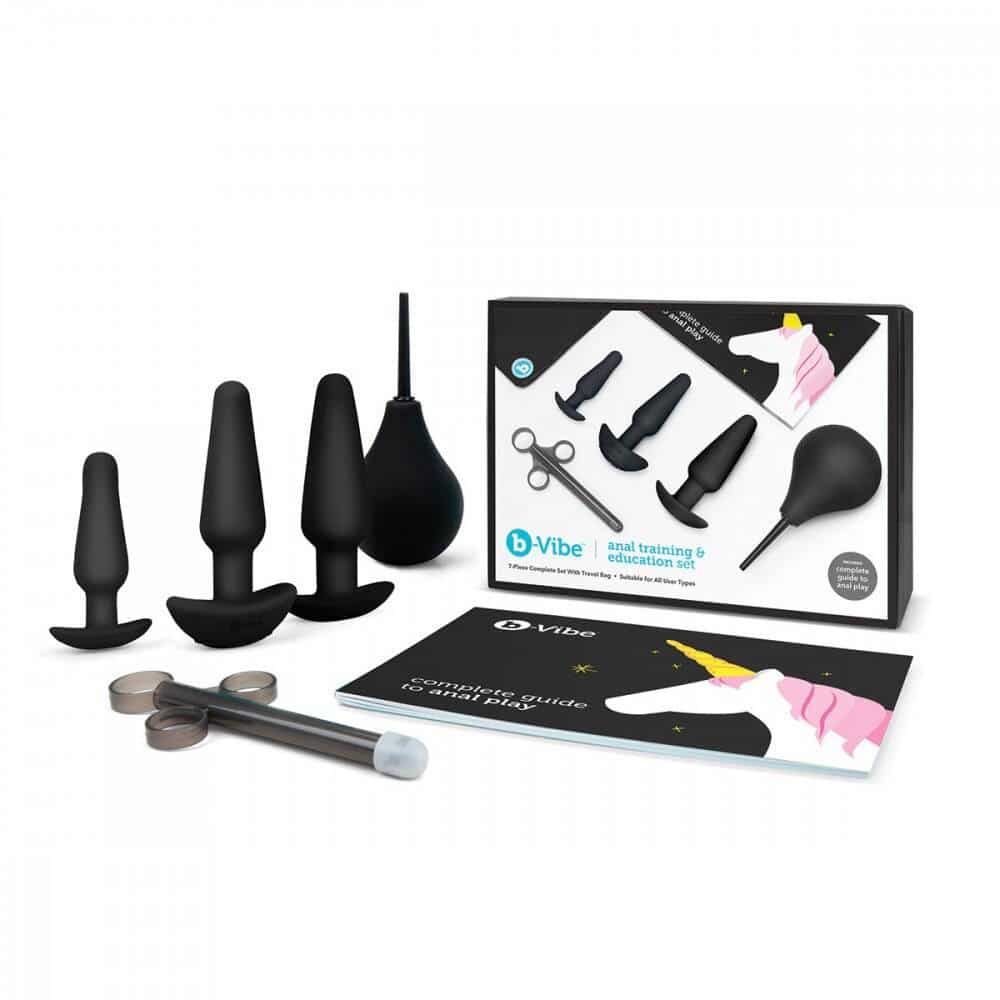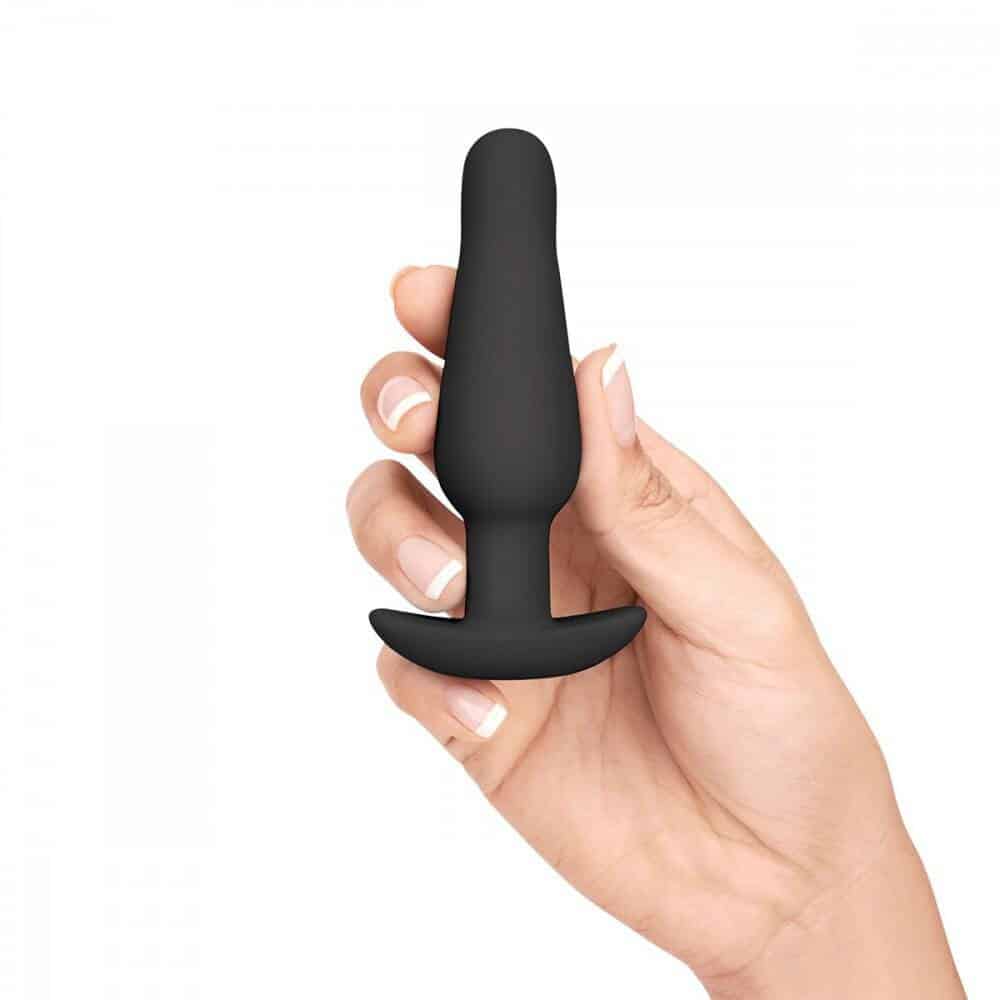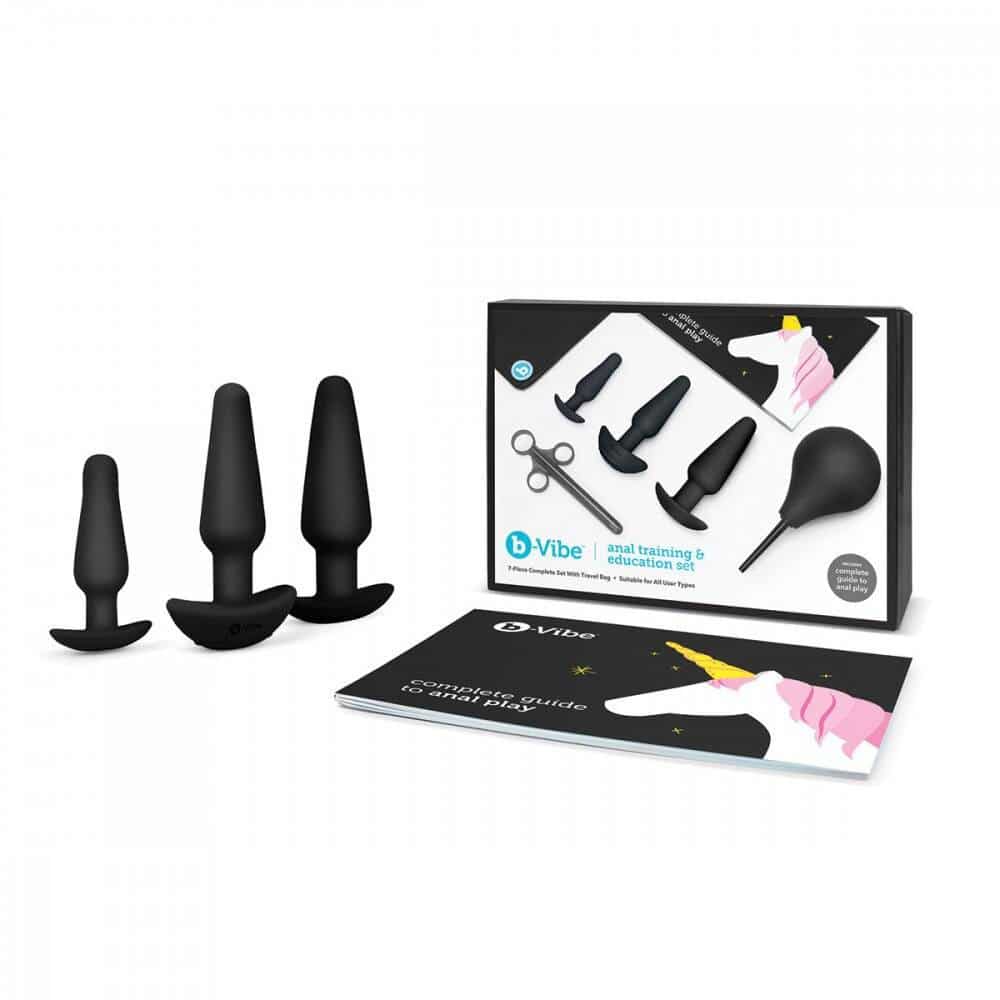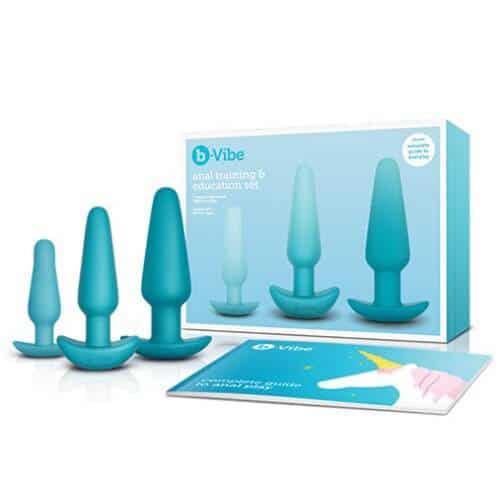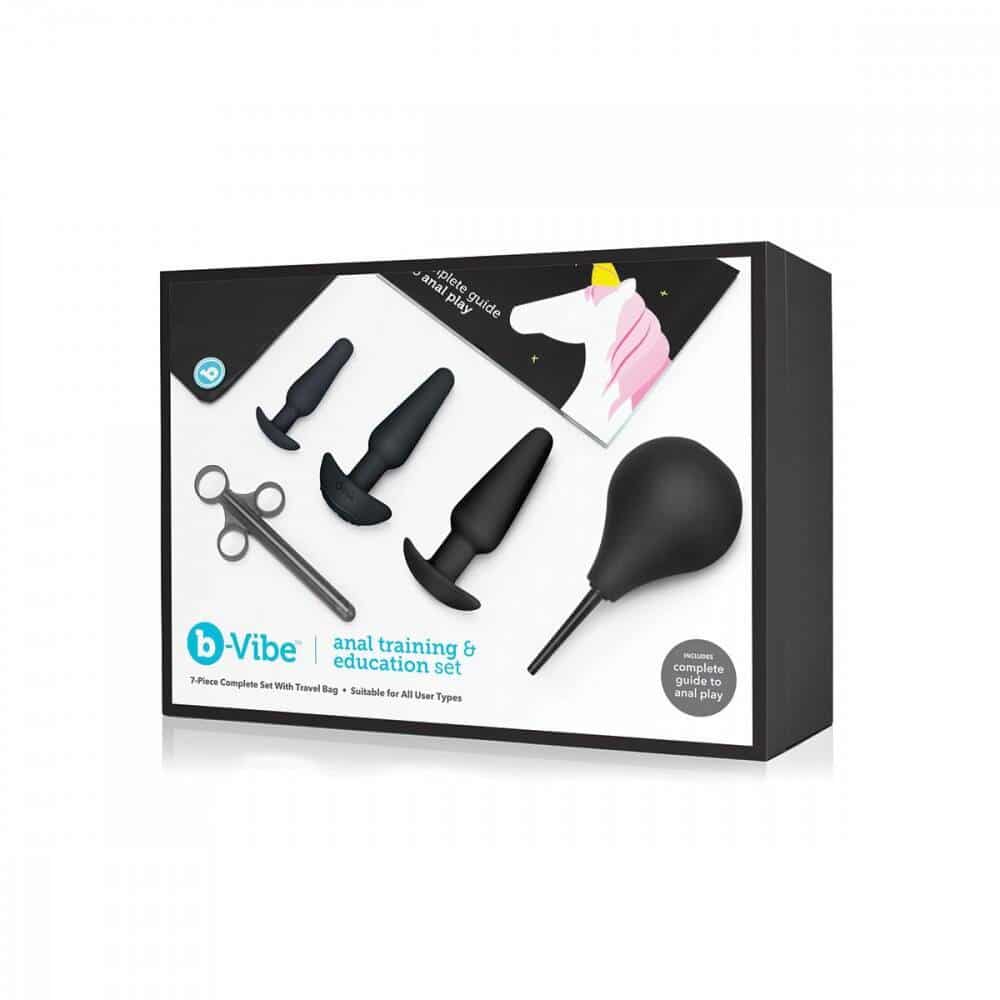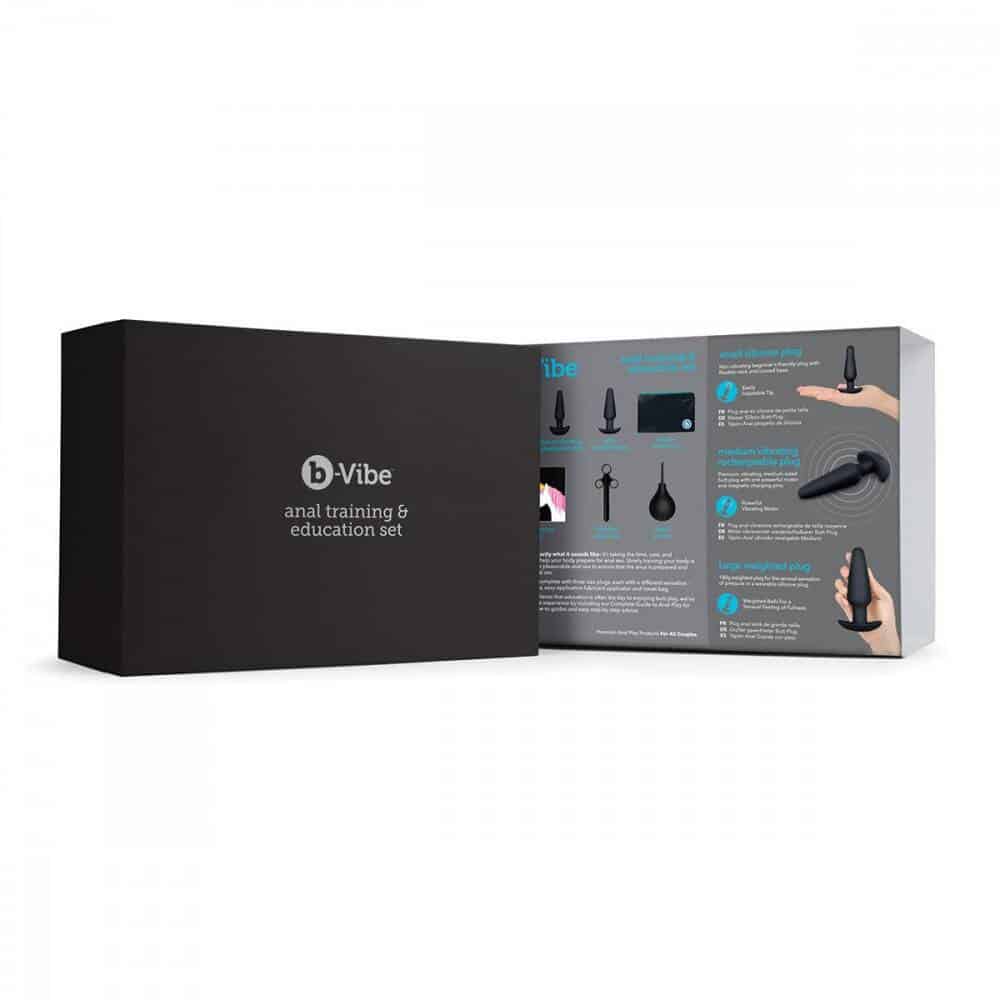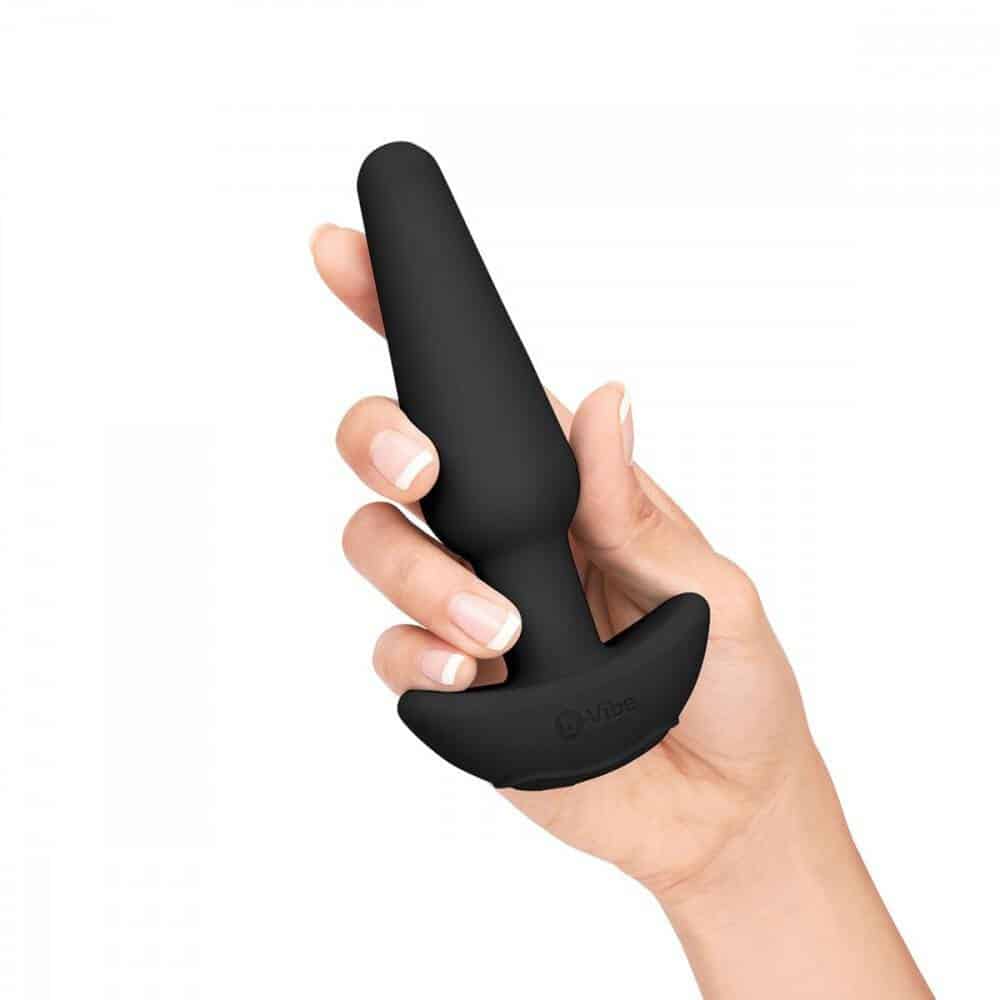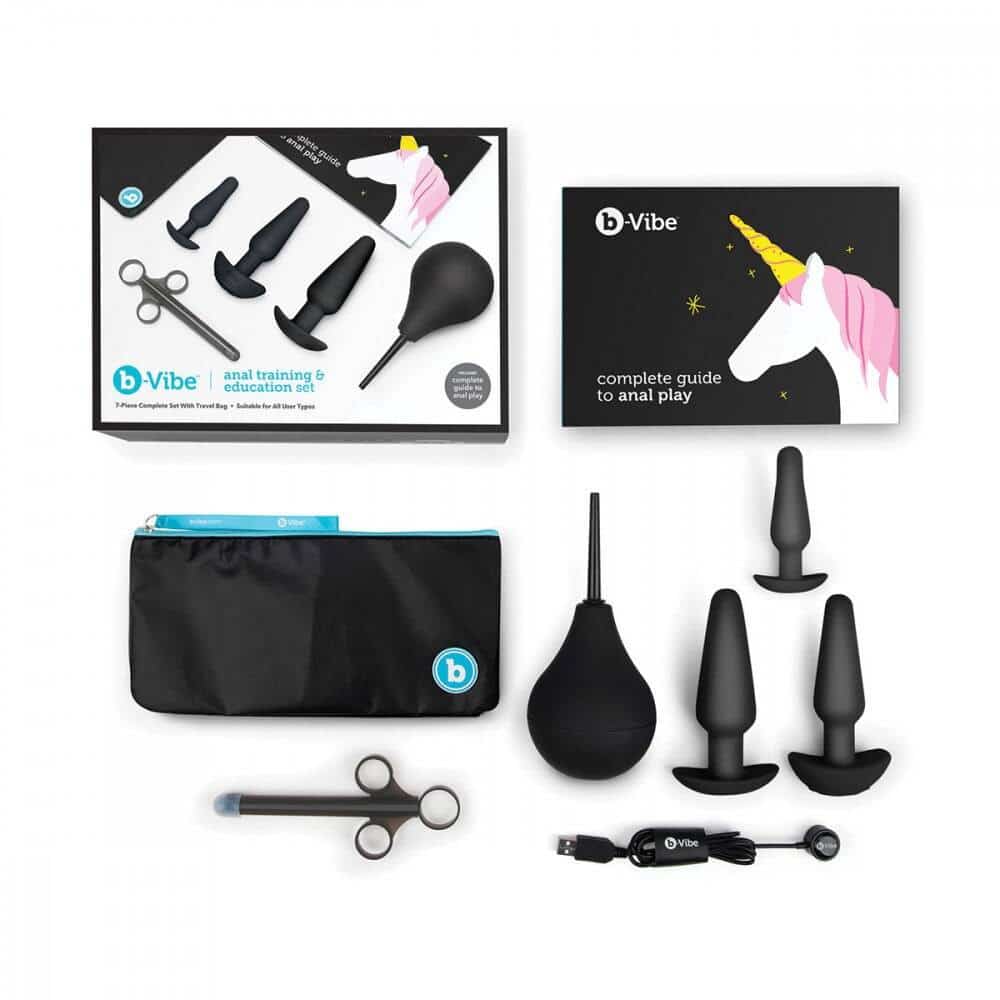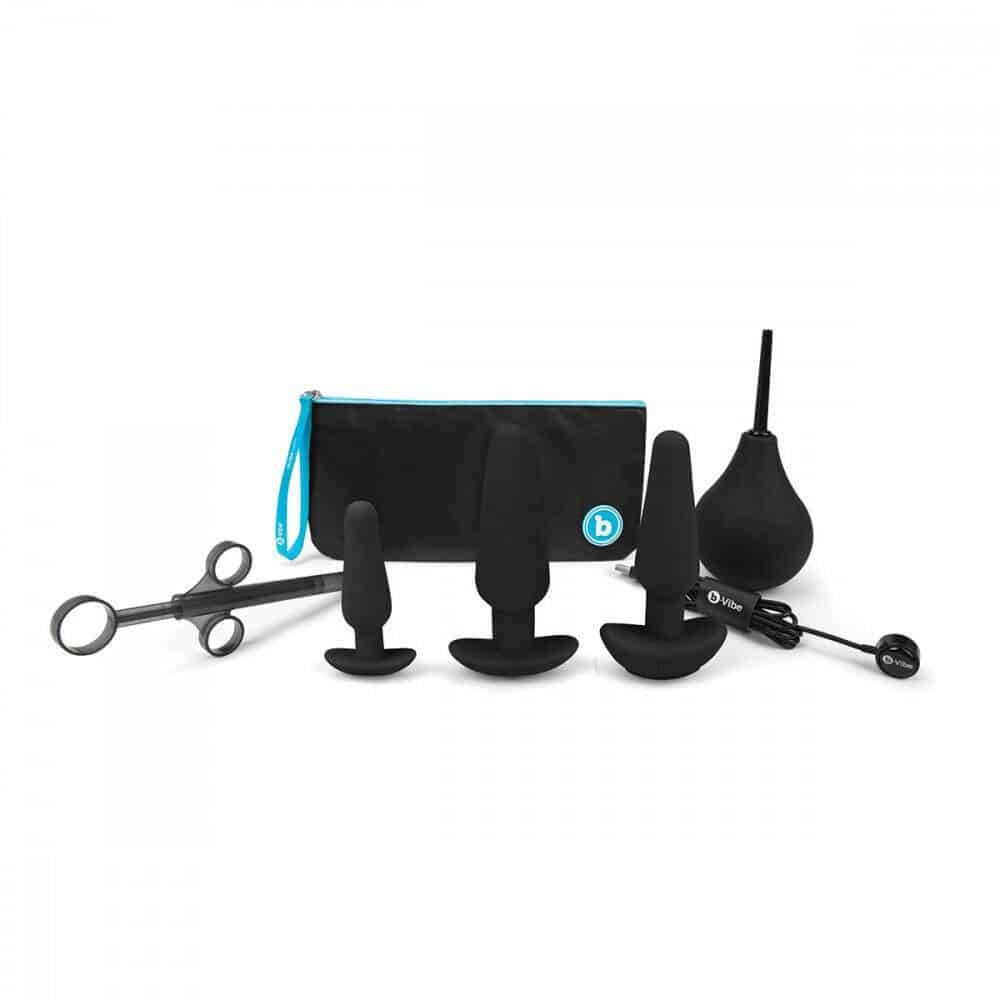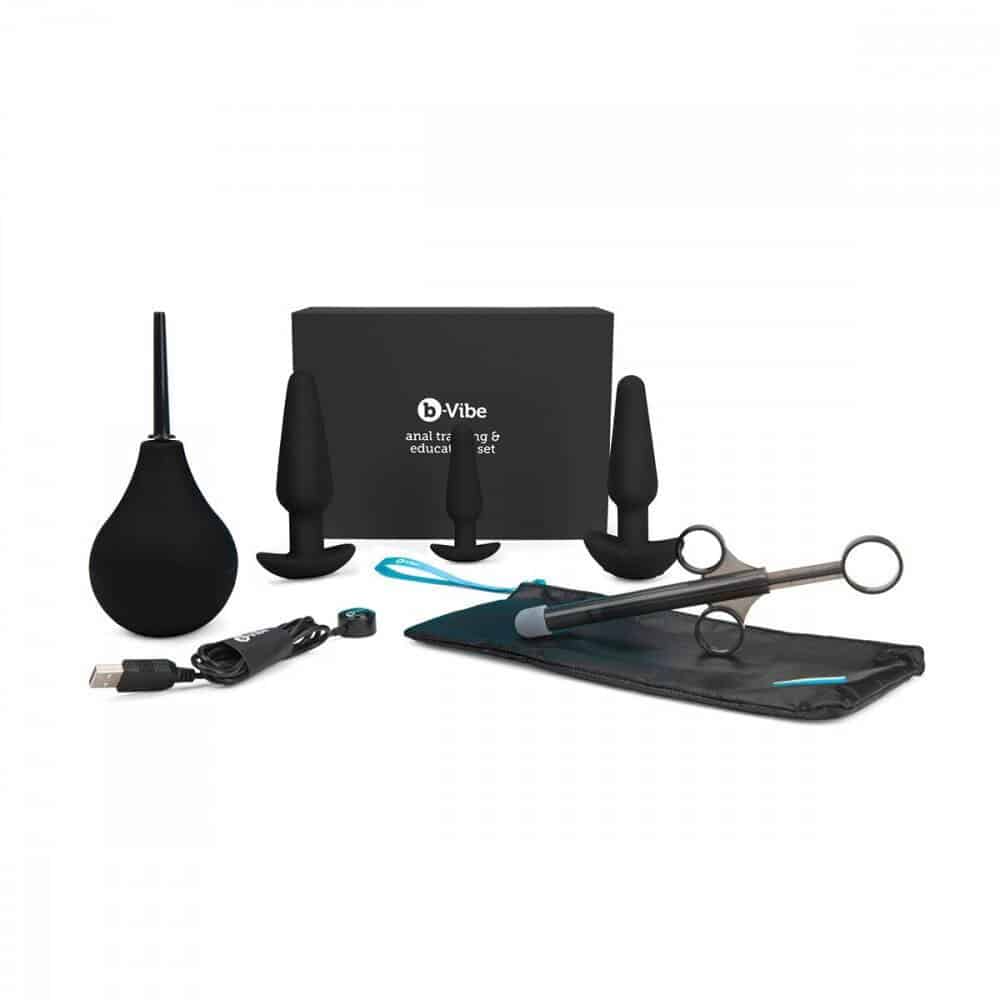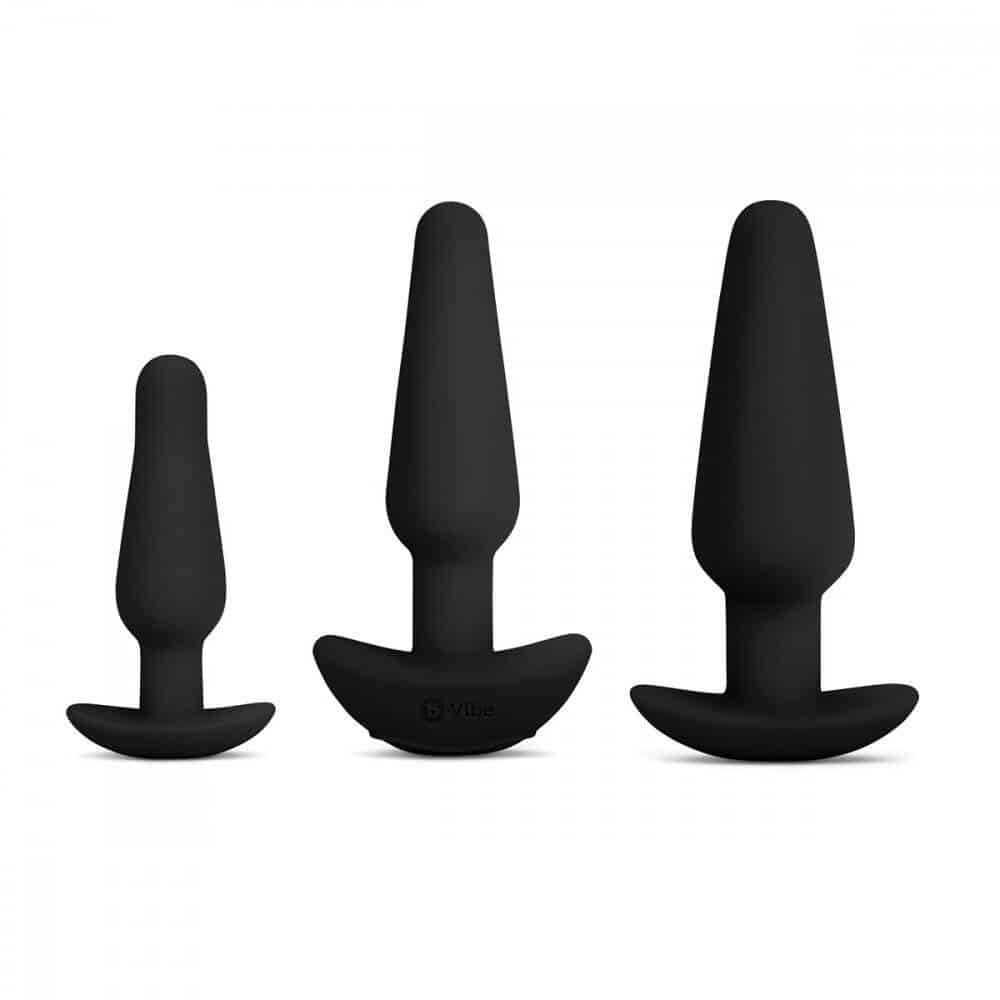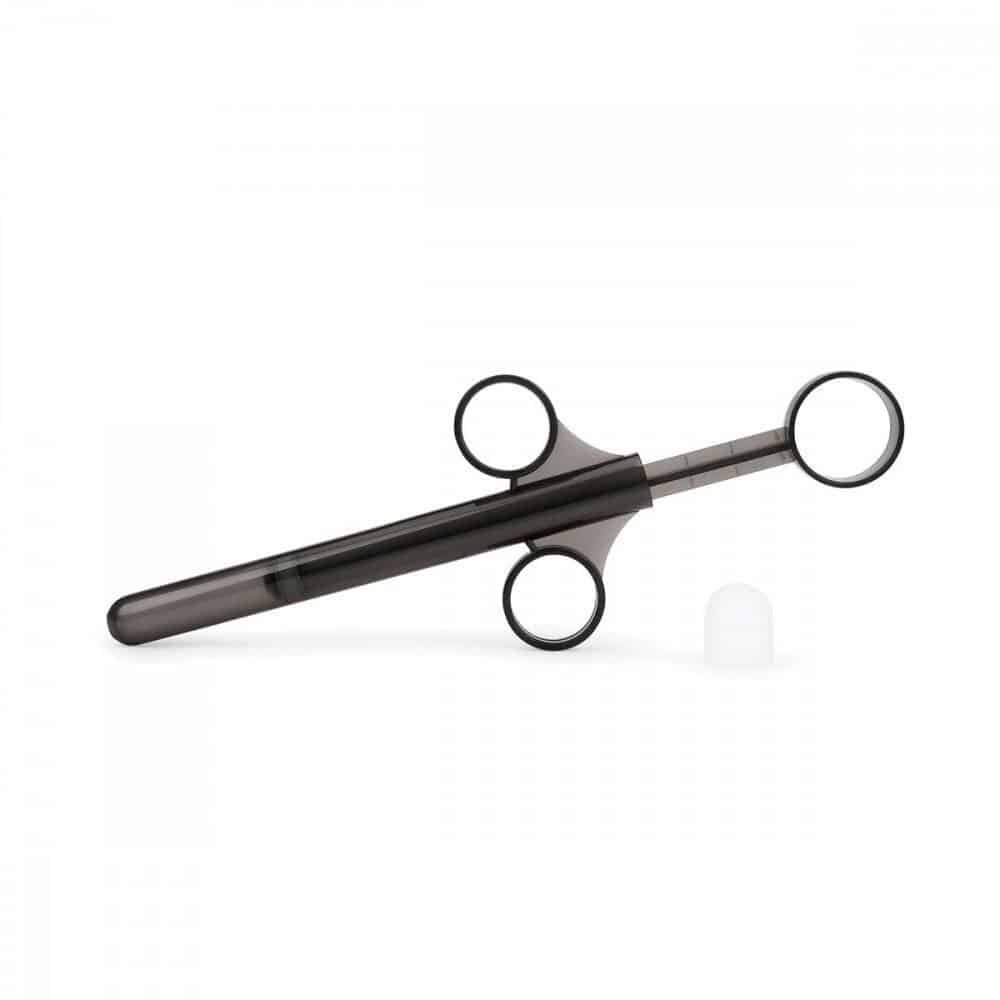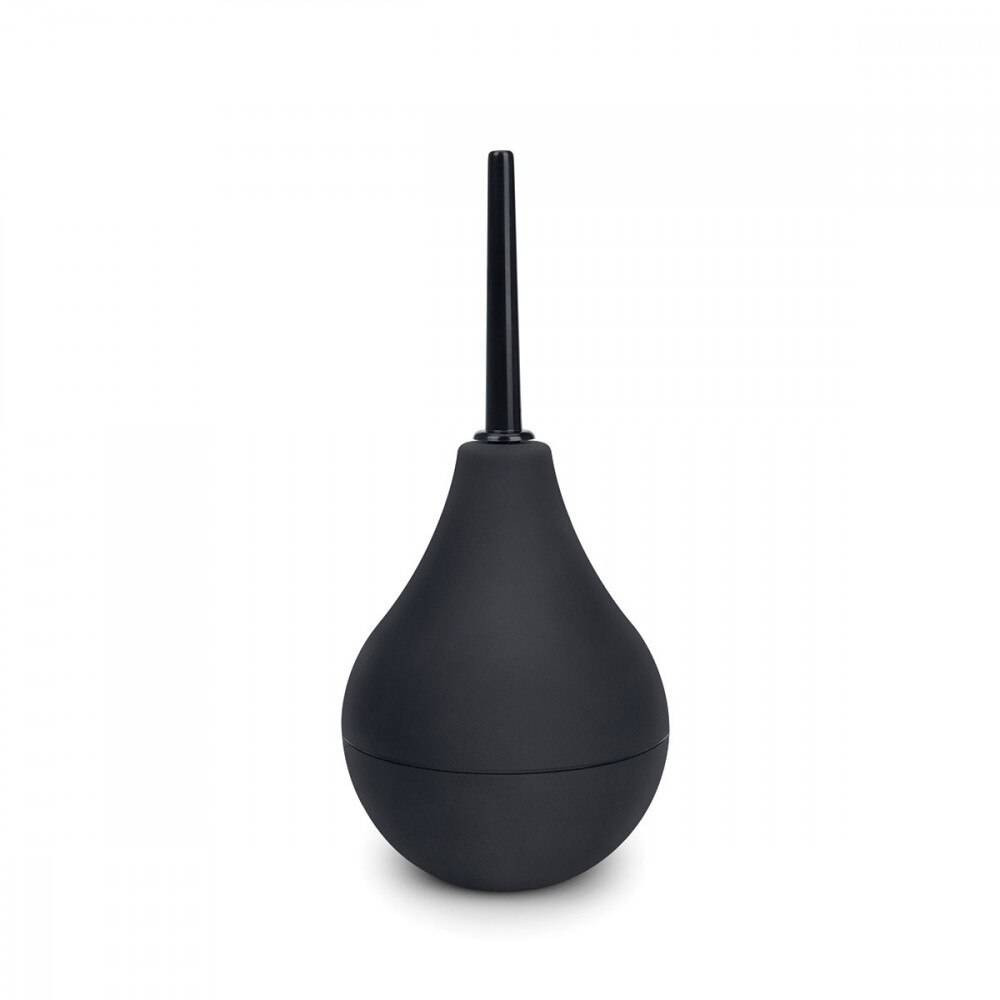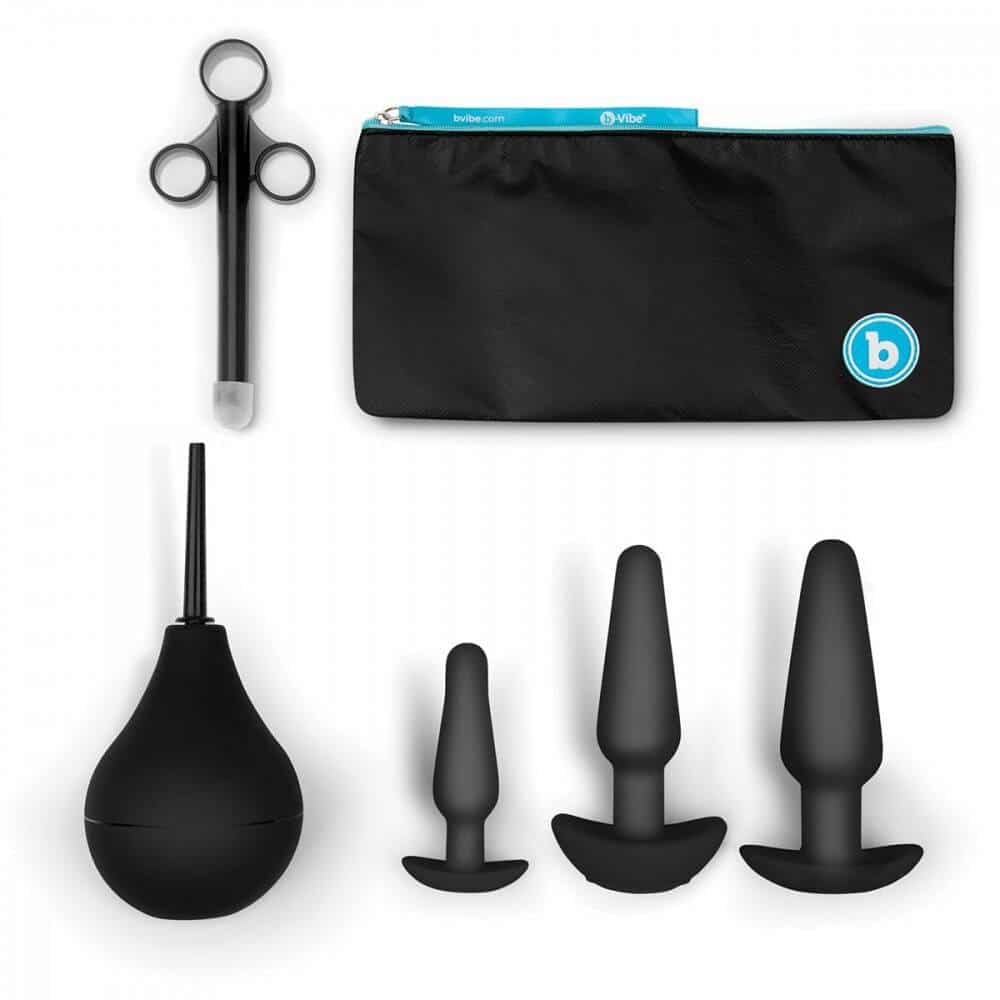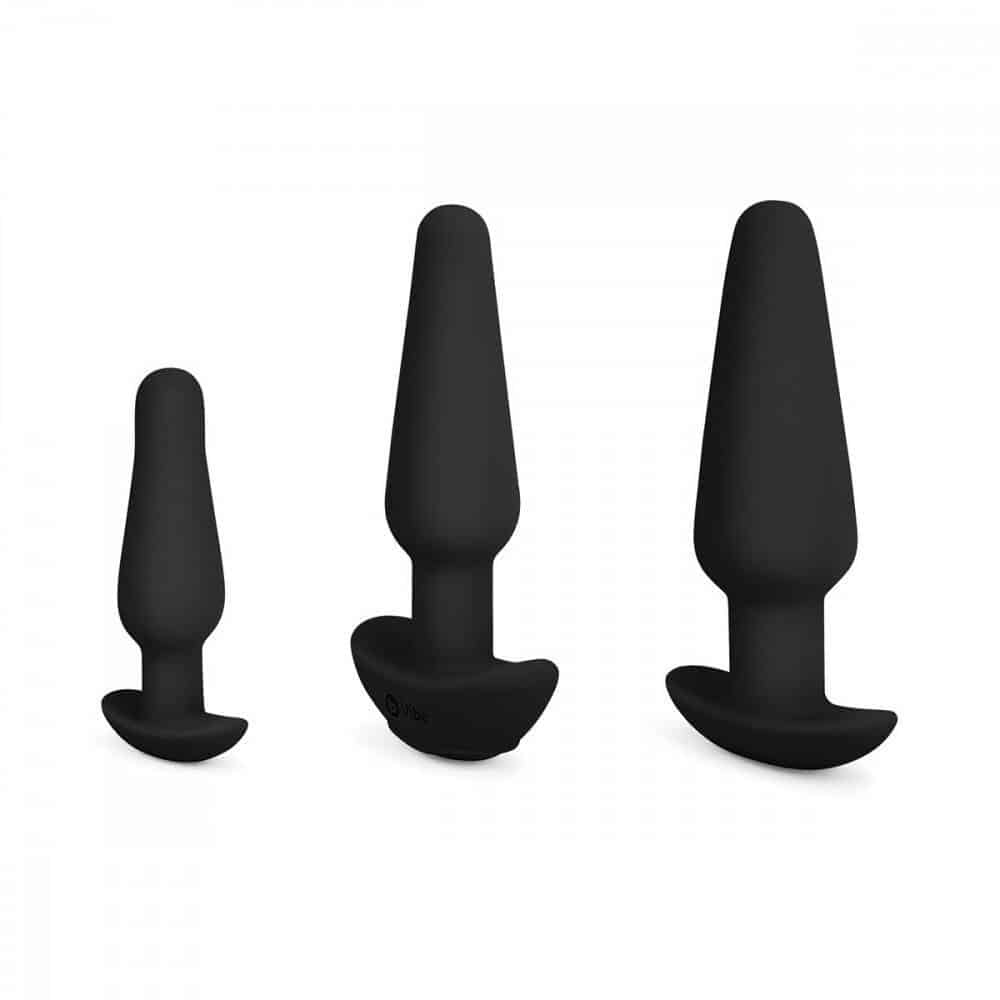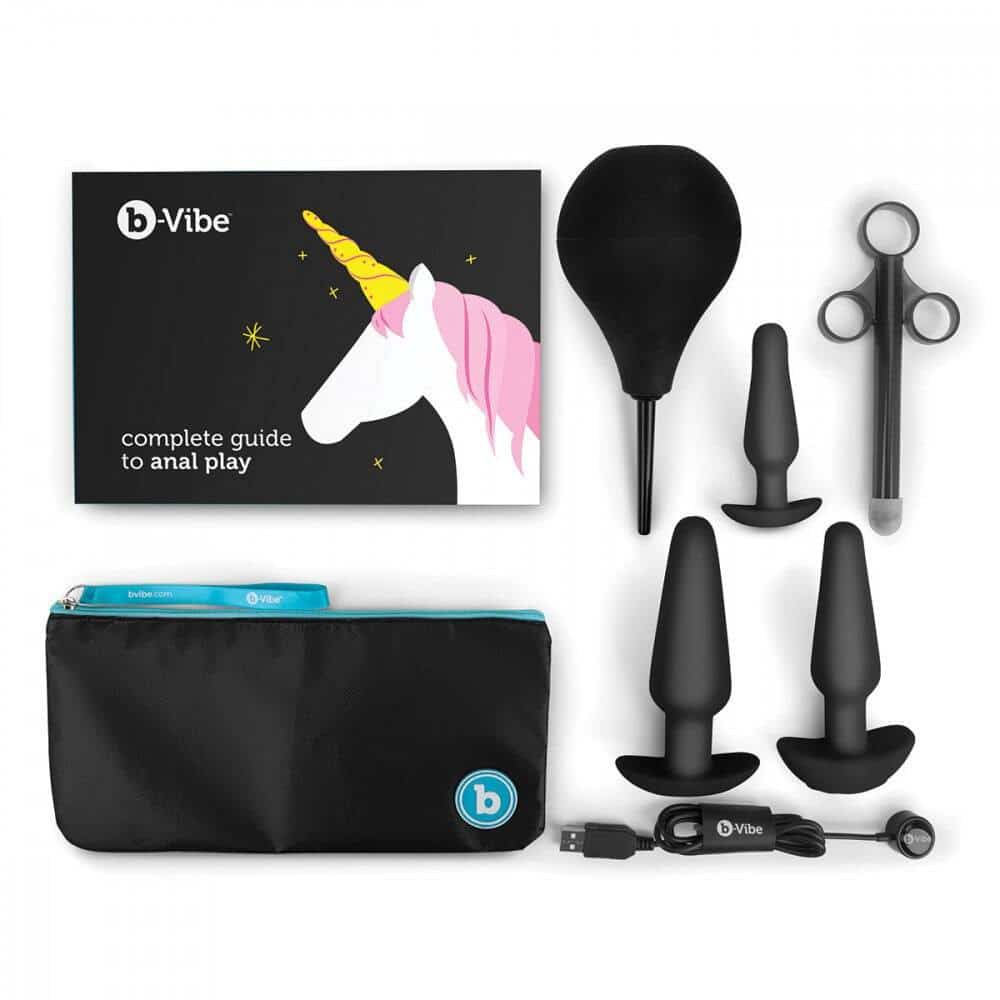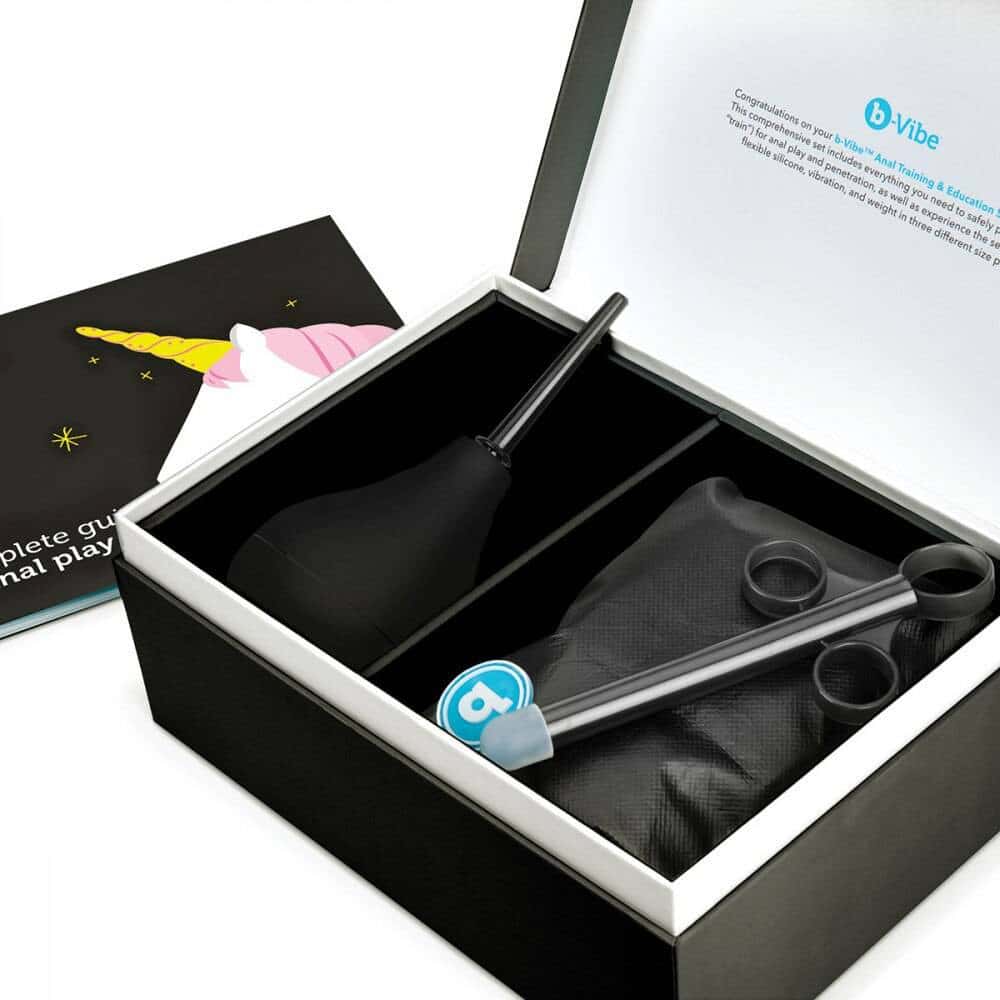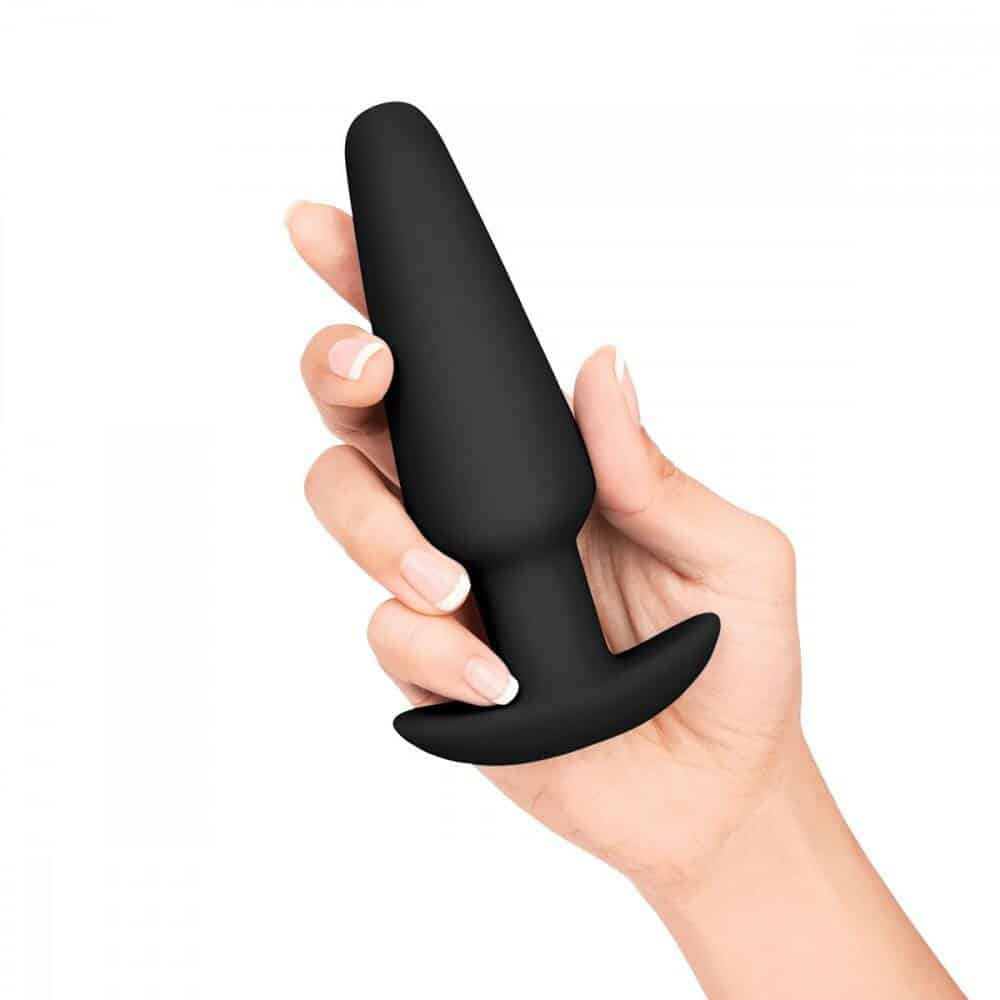 b-Vibe Anal Training & Education Set
Description
b-Vibe Anal Training & Education Set
Everything you need for pleasurable and safe anal play and exploration is included with the b-Vibe Anal Training and Education Set. By the time you work your way through all of the plugs in this kit, you will no longer be a beginner. There's no better way to start experimenting with anal play then with this set.
BUTT PLUGS
Ranging from small to large, the b-Vibe Anal Training Kit comes with three silicone butt plugs that are designed for all stages of anal training:
Beginner

| Small Plug

Intermediate

| Medium Vibrating Plug

Advanced

| Large Weighted Plug
Made from 100% body-safe silicone, b-Vibe's butt plugs have a narrow rounded tip that make insertion comfortable. Their super smooth silicone allows you to focus on pleasure rather than feelings of discomfort whether you use them for a few minutes or when you wear them for extended periods of time.
Each of the b-Vibe plugs should be used with lots of water-based anal lubricant since the anus does not produce any lubrication on its own. These luxury sex toy should be cleaned with sex toy cleaner, which is specially designed to remove harmful bacteria as opposed to soap and water.
Small Silicone Plug: Non-vibrating beginners size with a flexible neck and curved base
Medium Vibrating Rechargeable Plug: Premium, vibrating, medium-sized butt plug with one powerful motor and magnetic charging pins
Large Weighted Plug: 6.3oz./180g. weighted plug for the sensual sensation of pressure in a wearable silicone plug
Complete Guide to Anal Play: Comprehensive how-to guides and easy step-by-step advice. The comprehensive full-color book for any gender and sexuality covers a wide variety of topics, ranging from hygiene, understanding and overcoming the stigmas associated with anal play, to the basic of why and how we experience pleasure. The guide dispels common myths and rumors, while also providing a step-by-step guidance on how to use the include products.
Reusable Anal Enema for hygiene
Lubricant Launcher for comfortable lube insertion
Antibacterial Storage Bag
Sex Tip: If an anal play goal is to insert a toy or penis, start off with fingers and then beginning with the smallest plug, followed by the next size, etc. Anal stimulation should NEVER hurt.