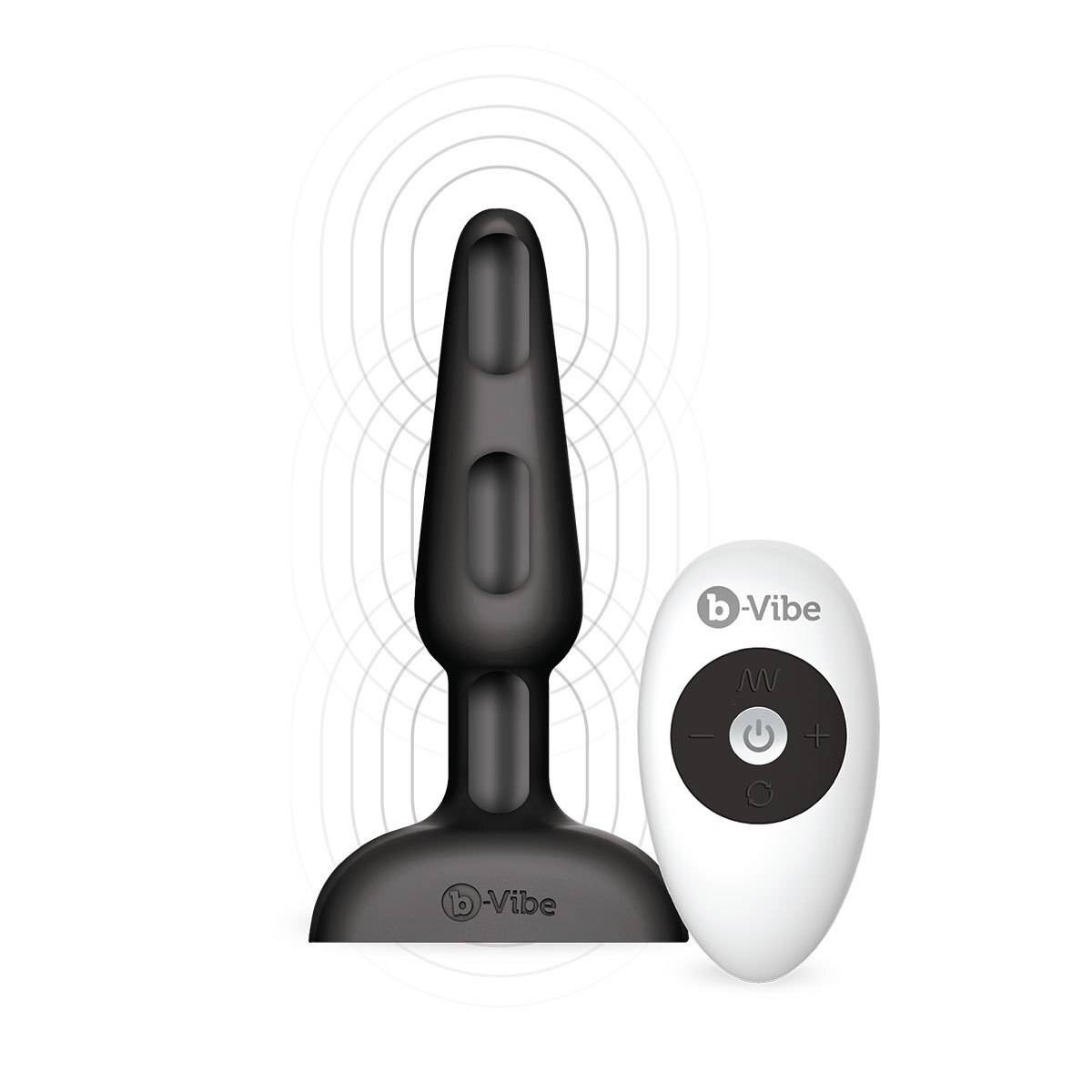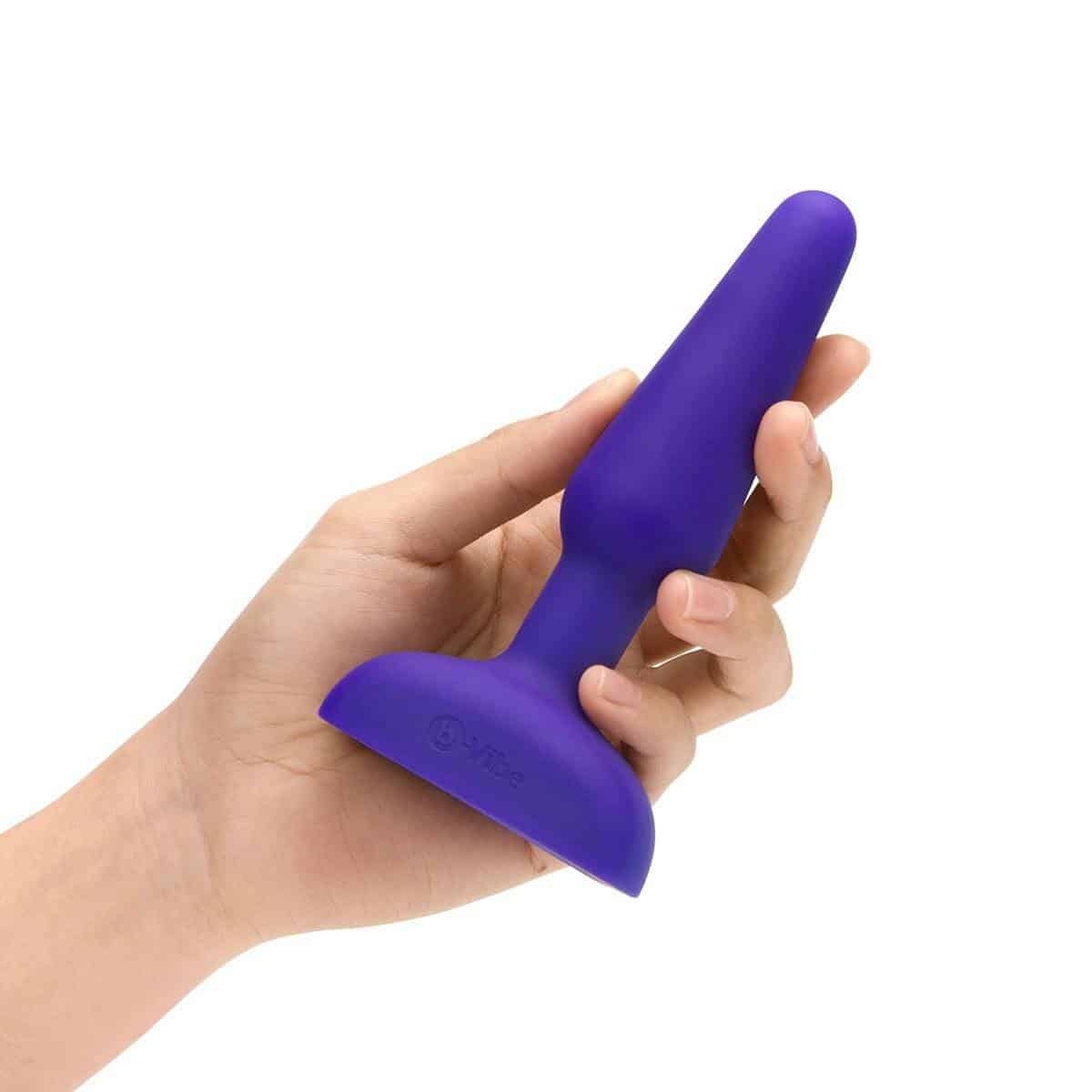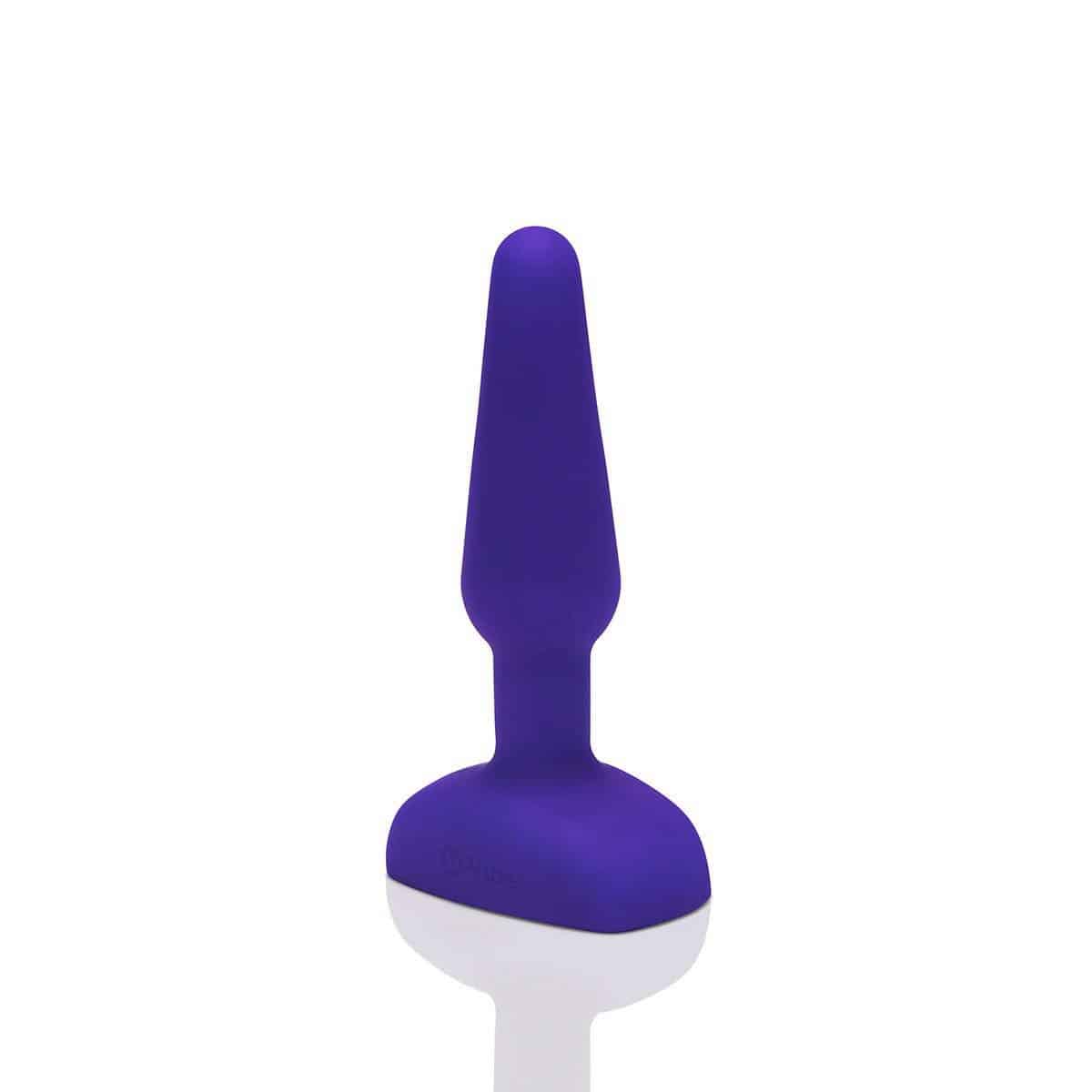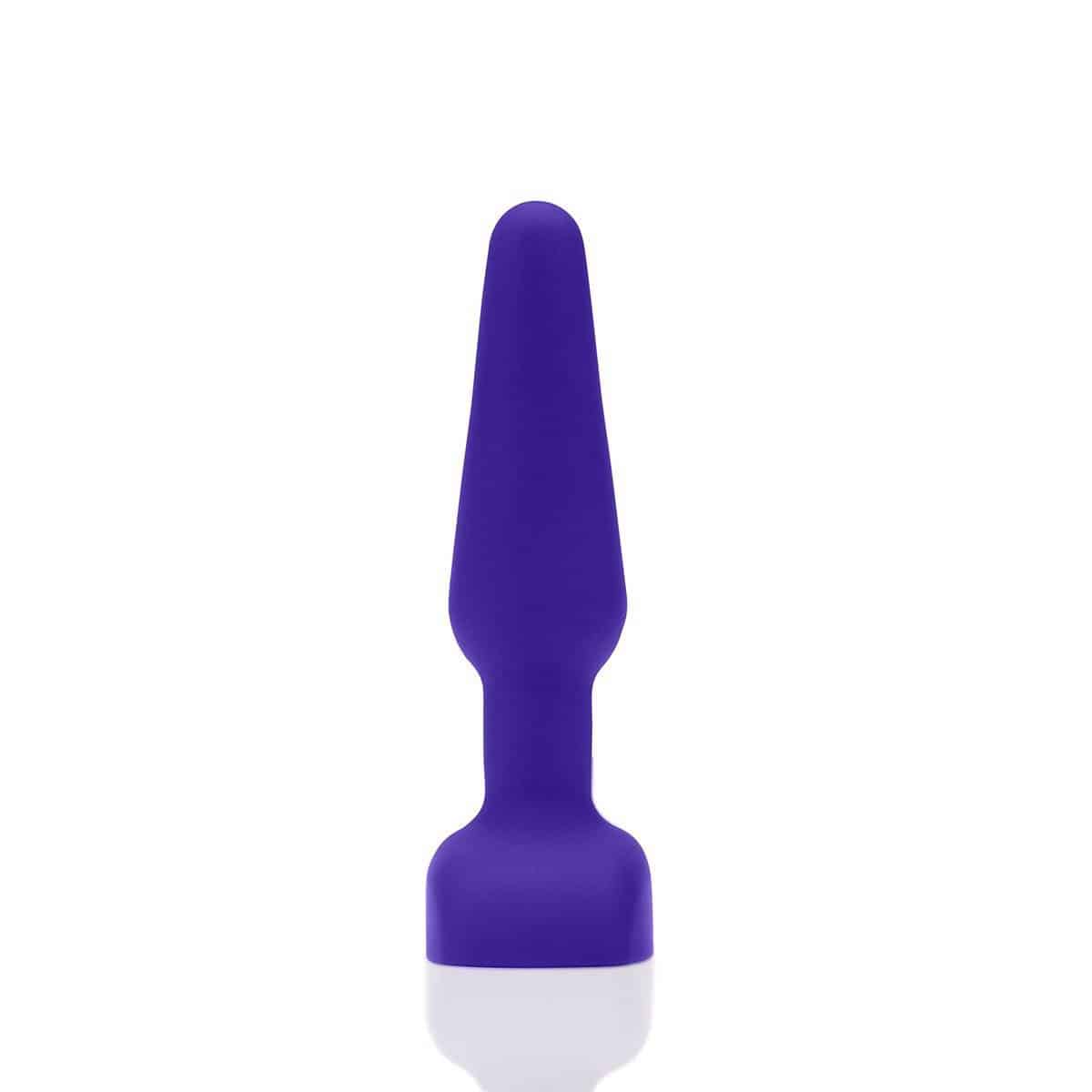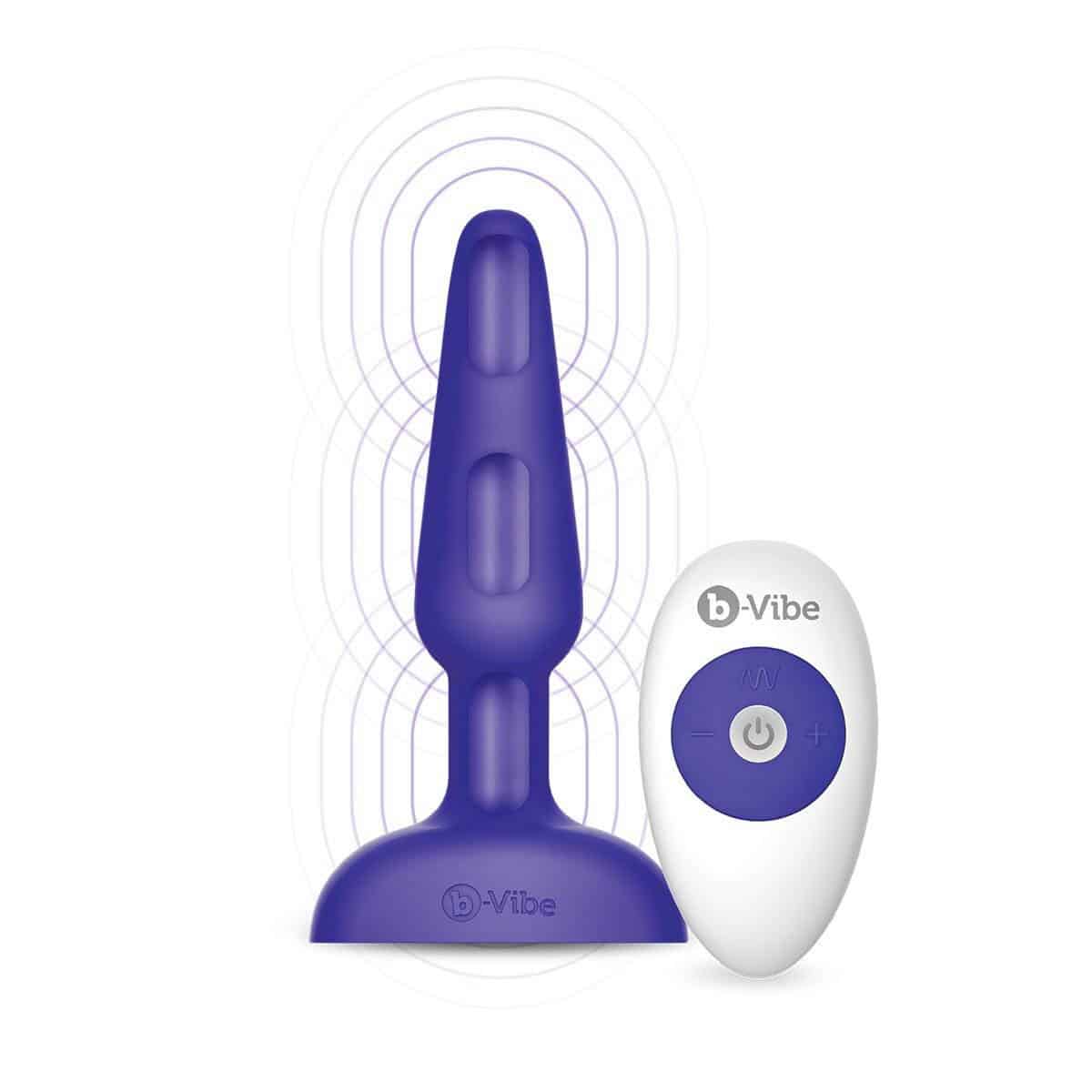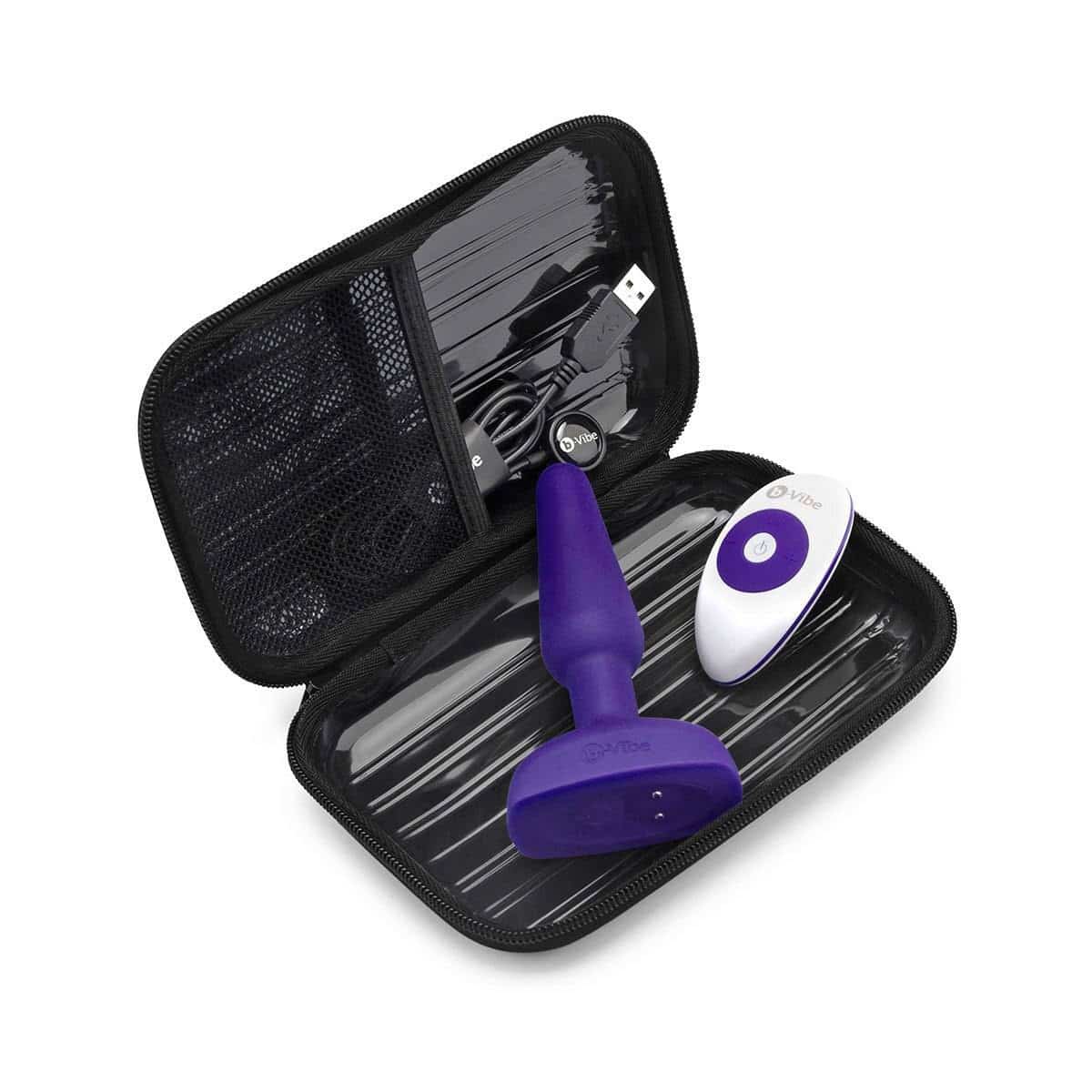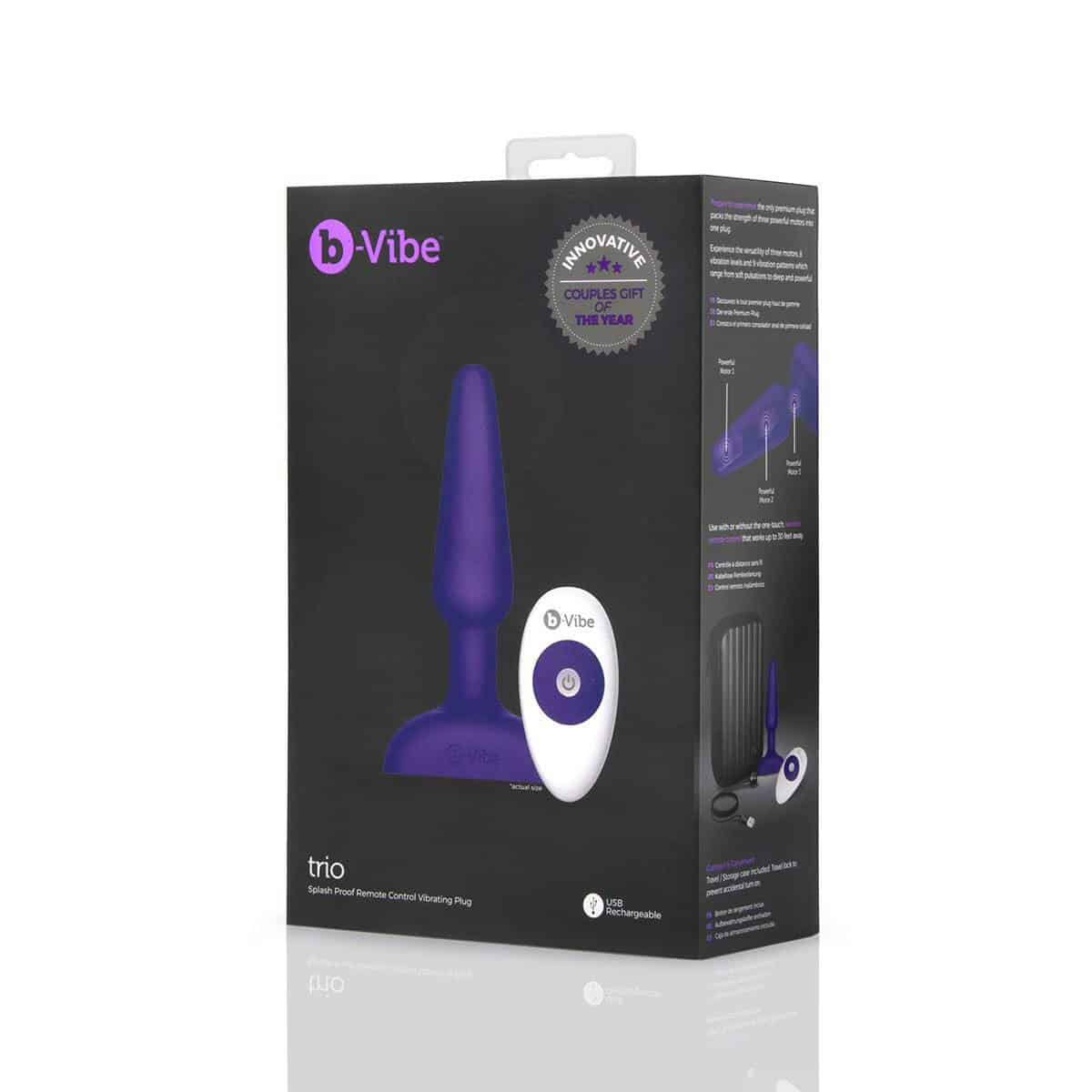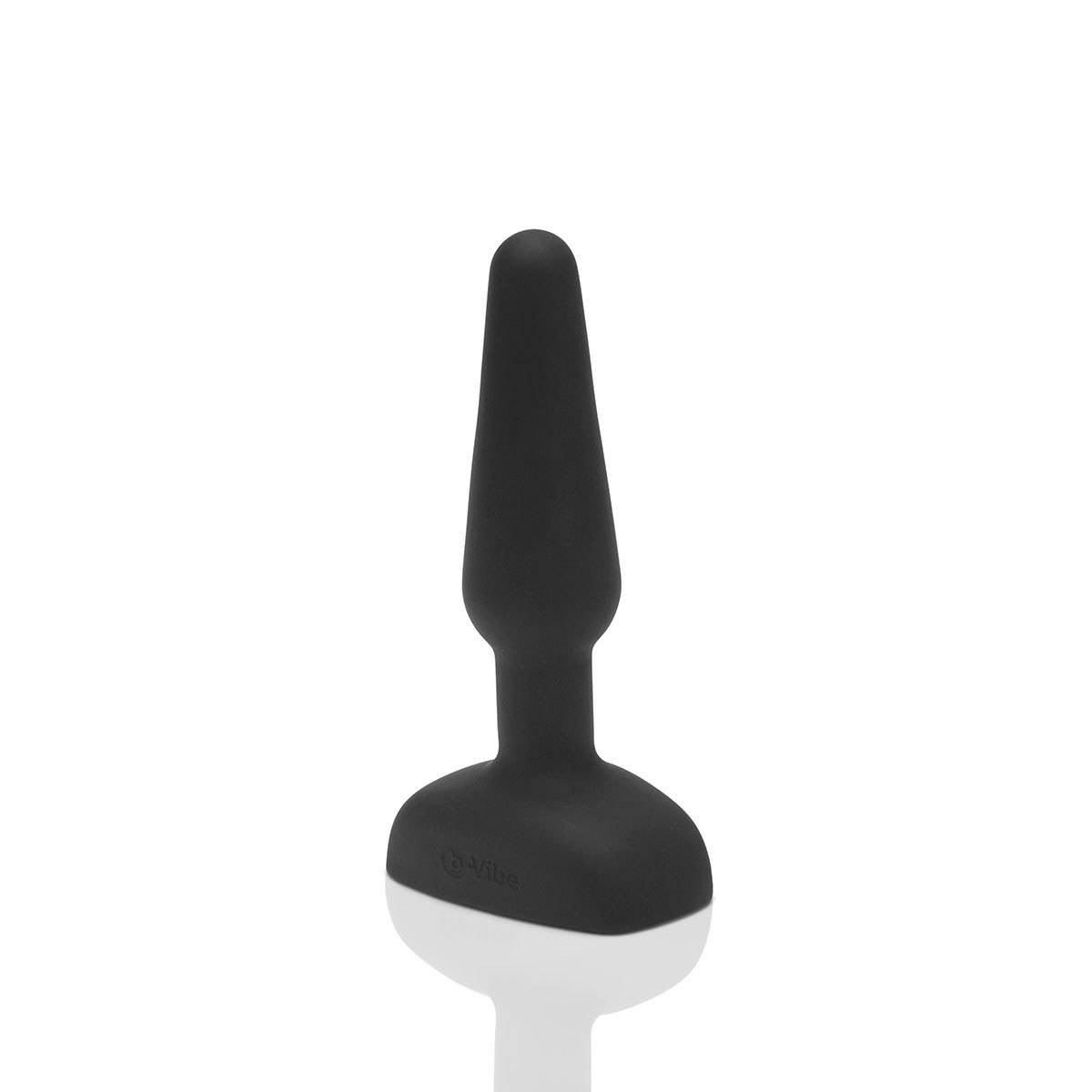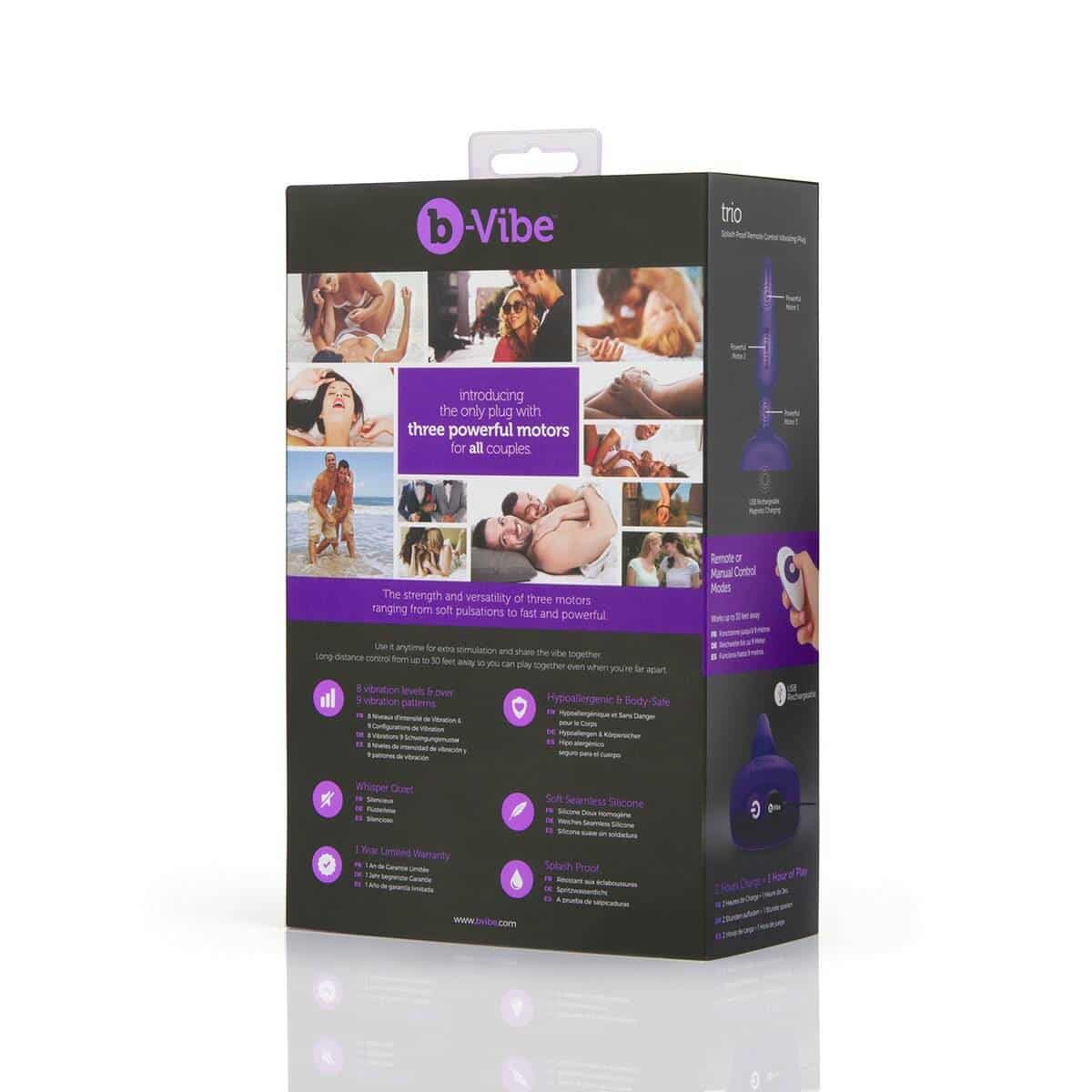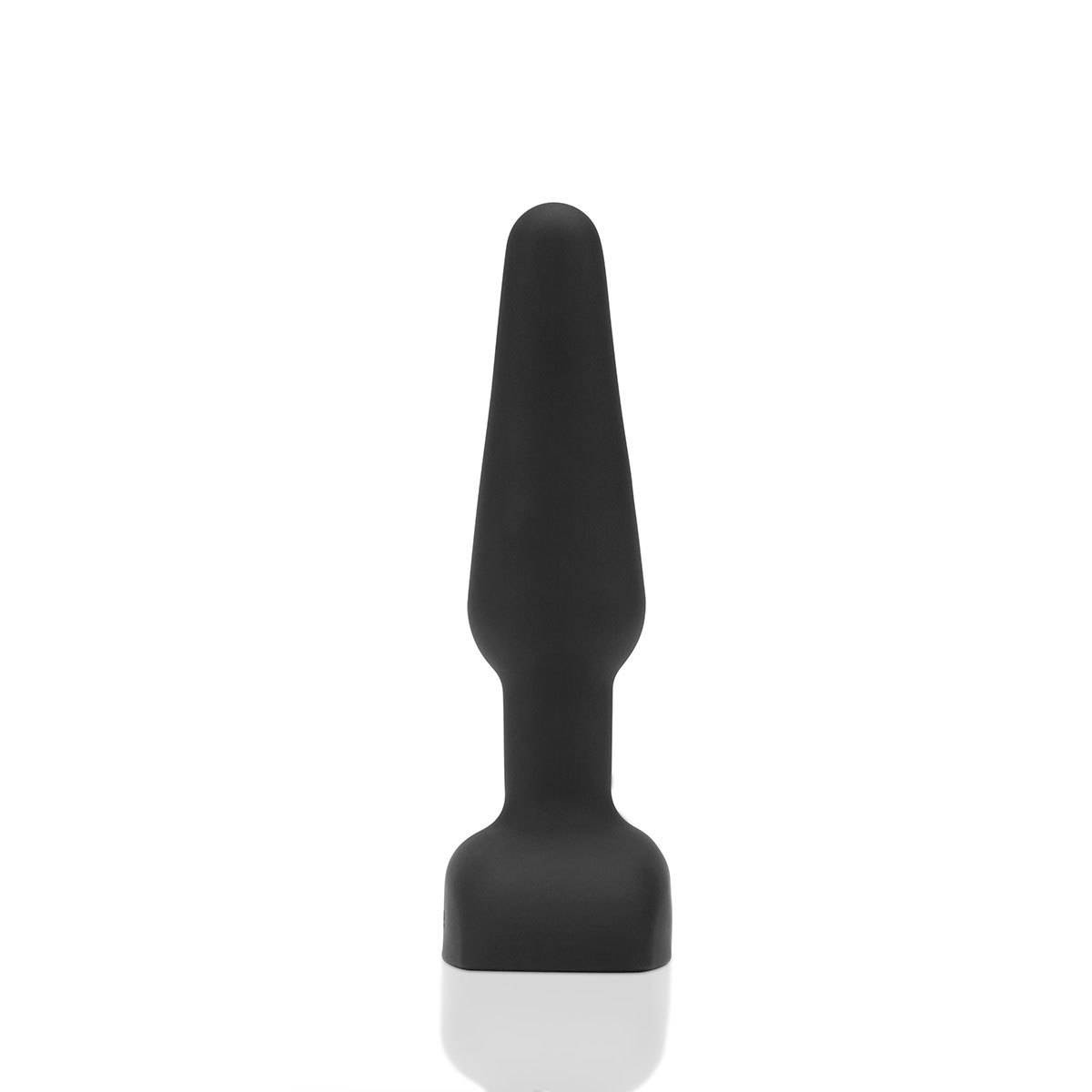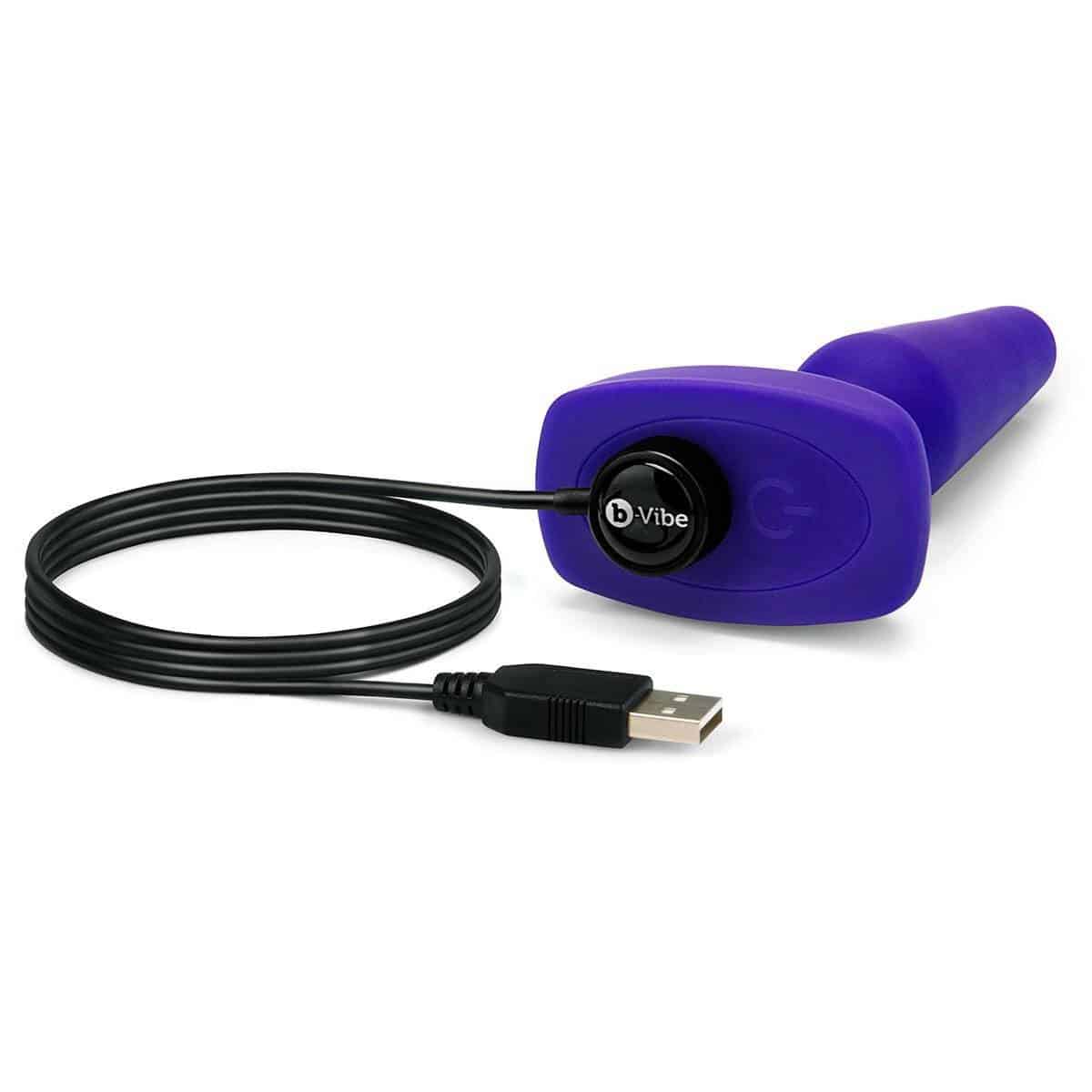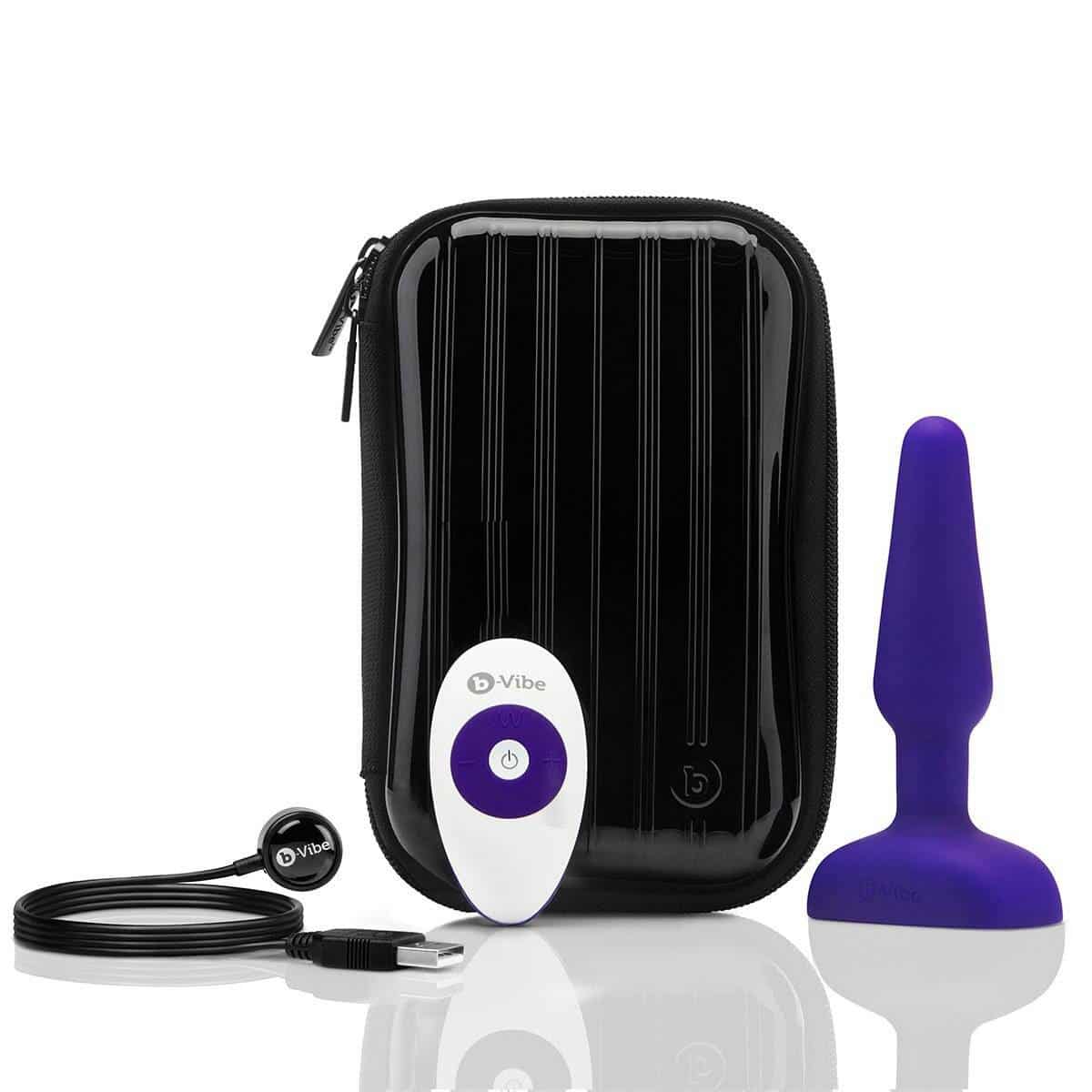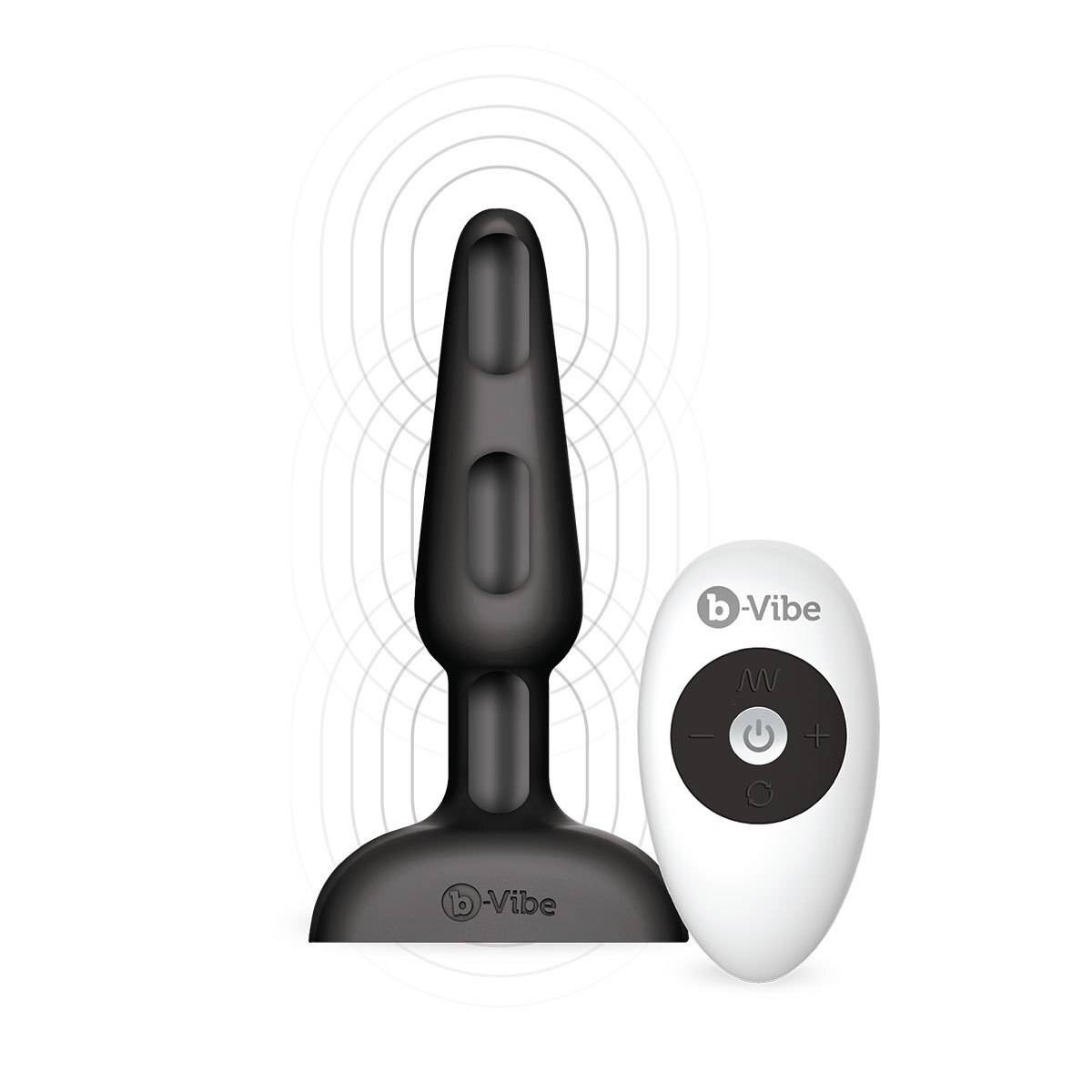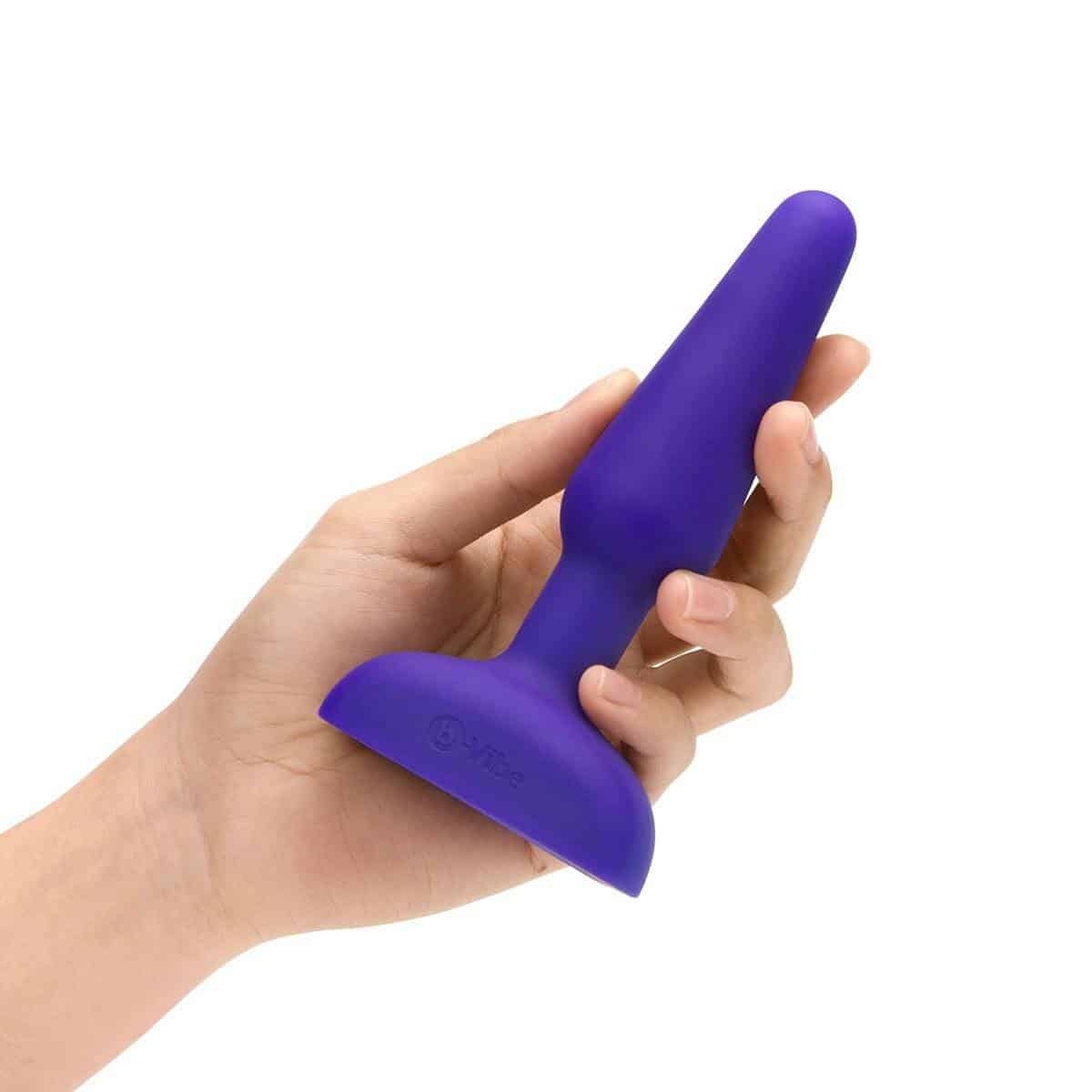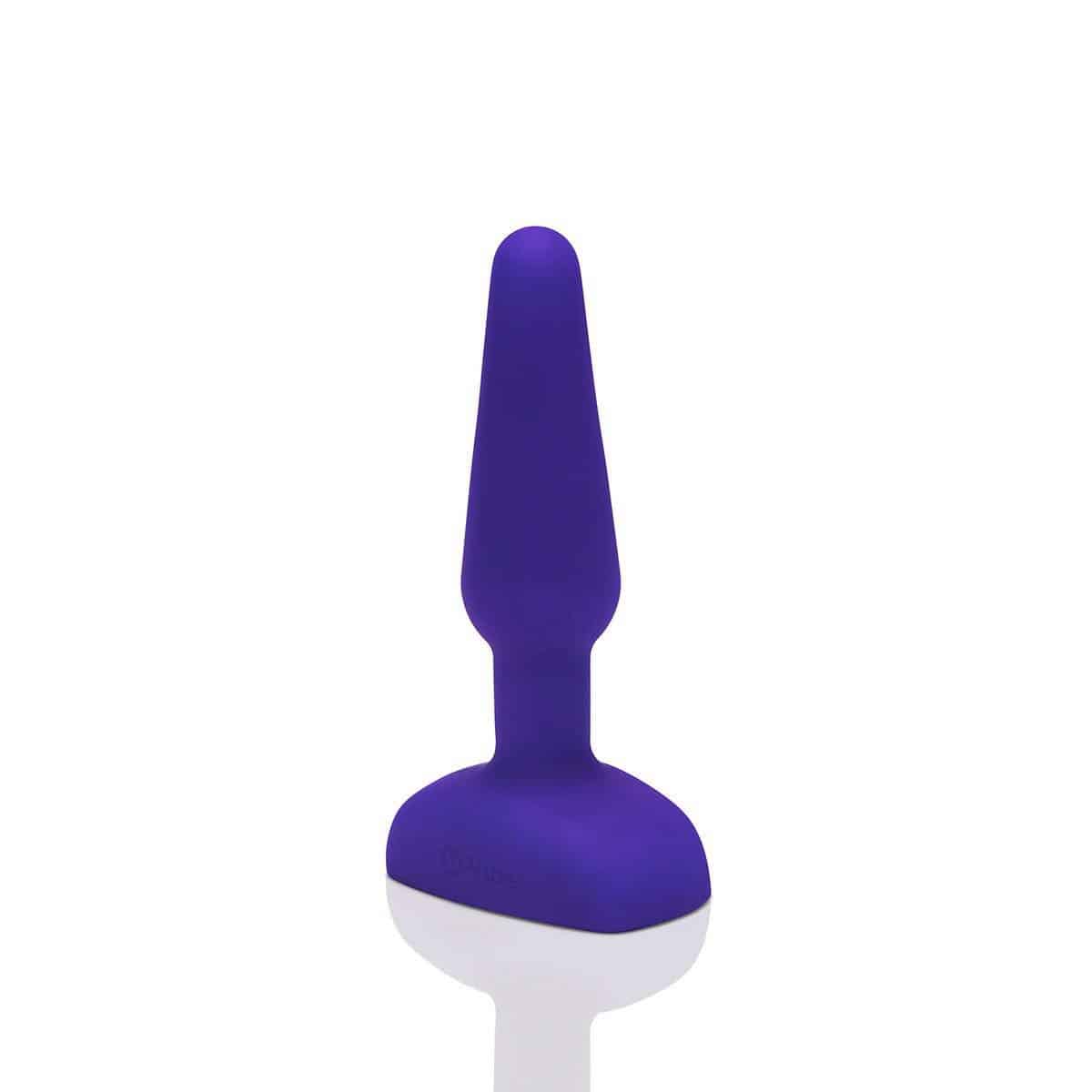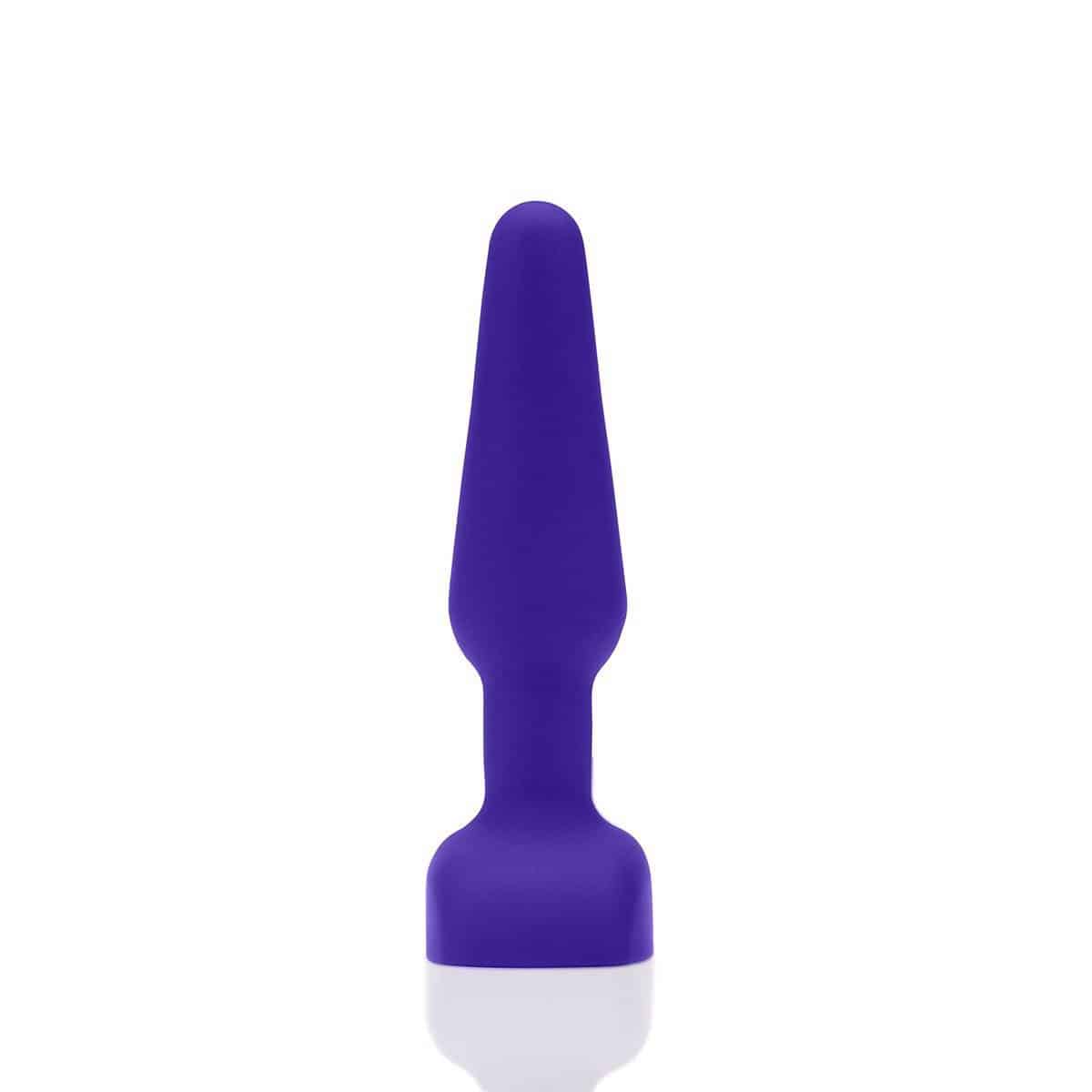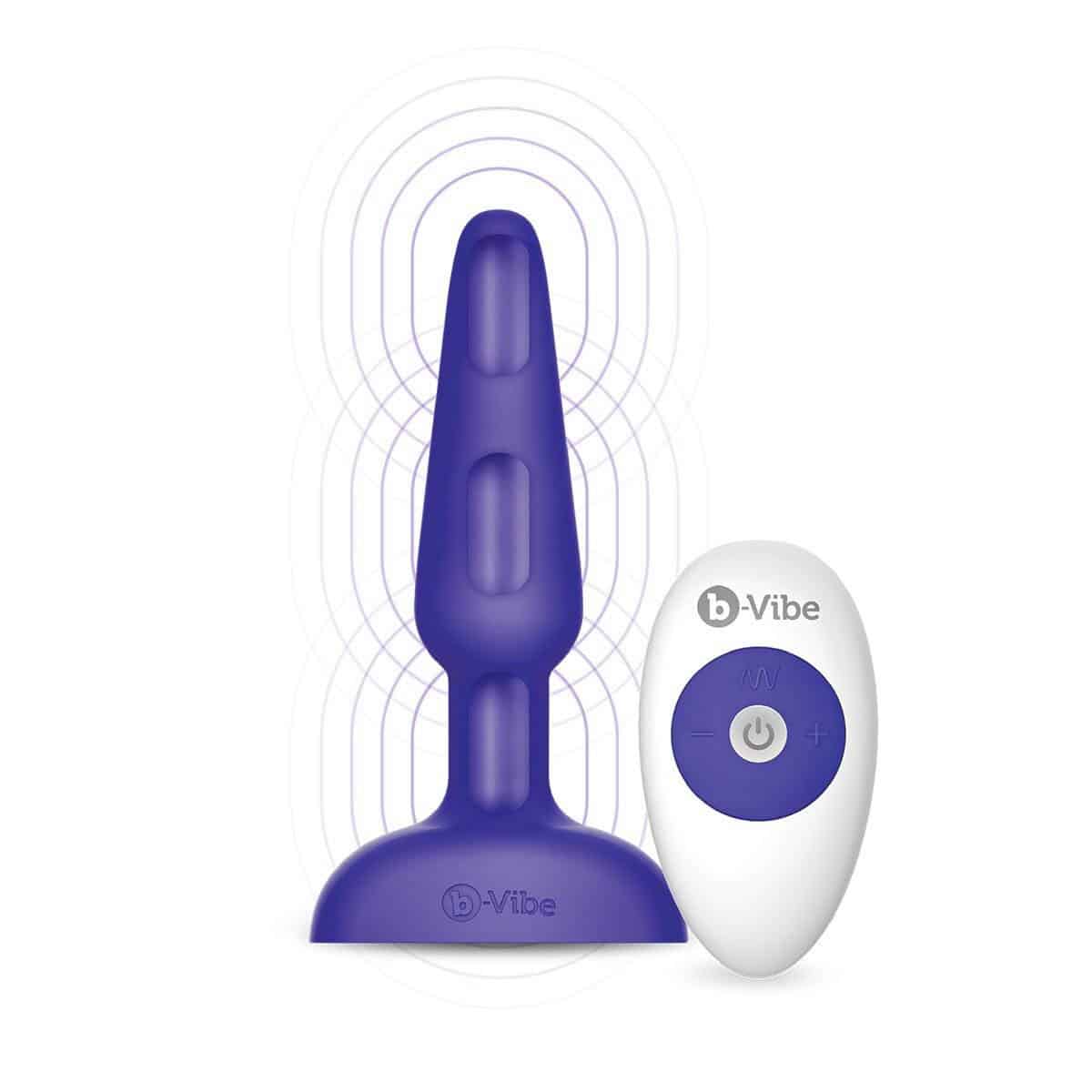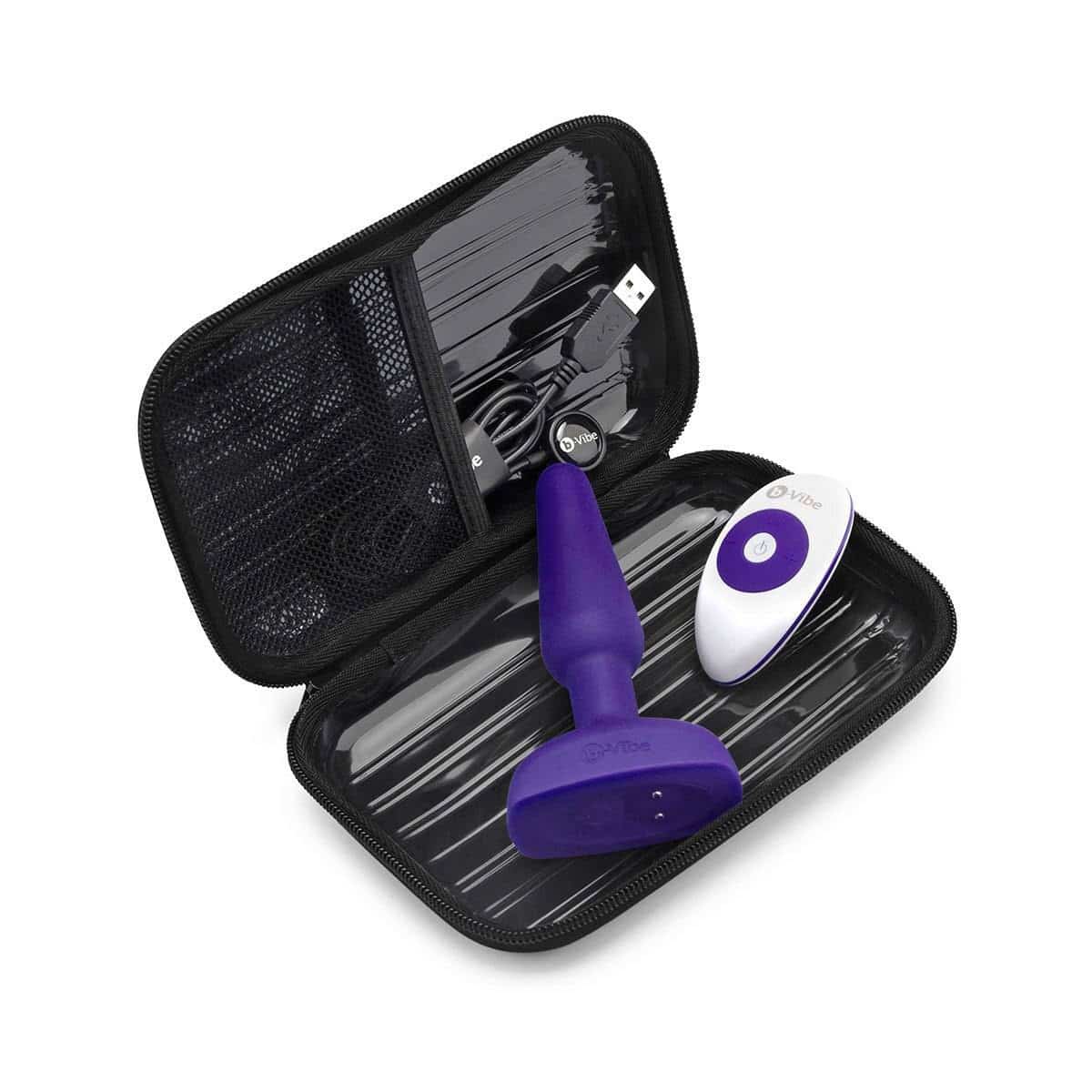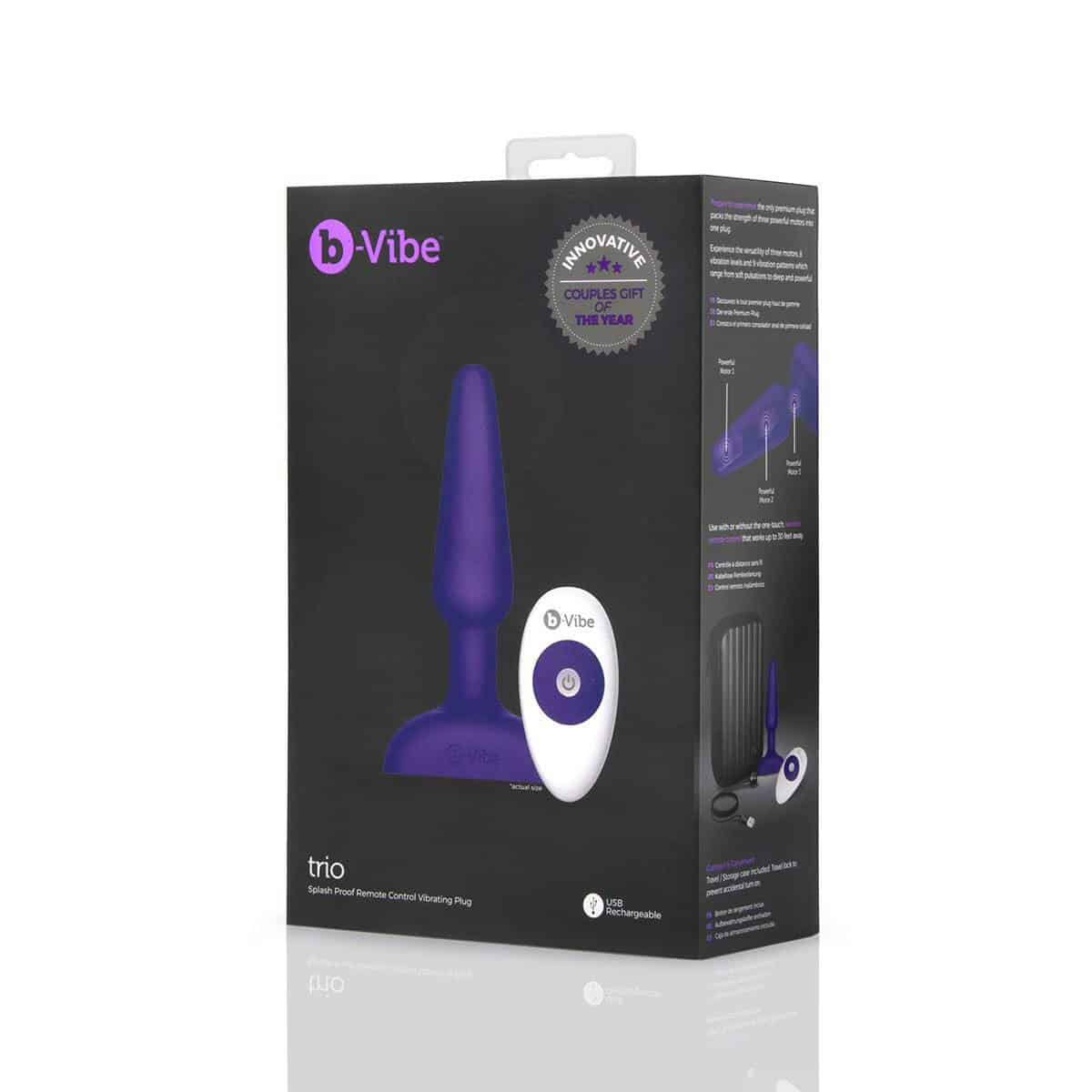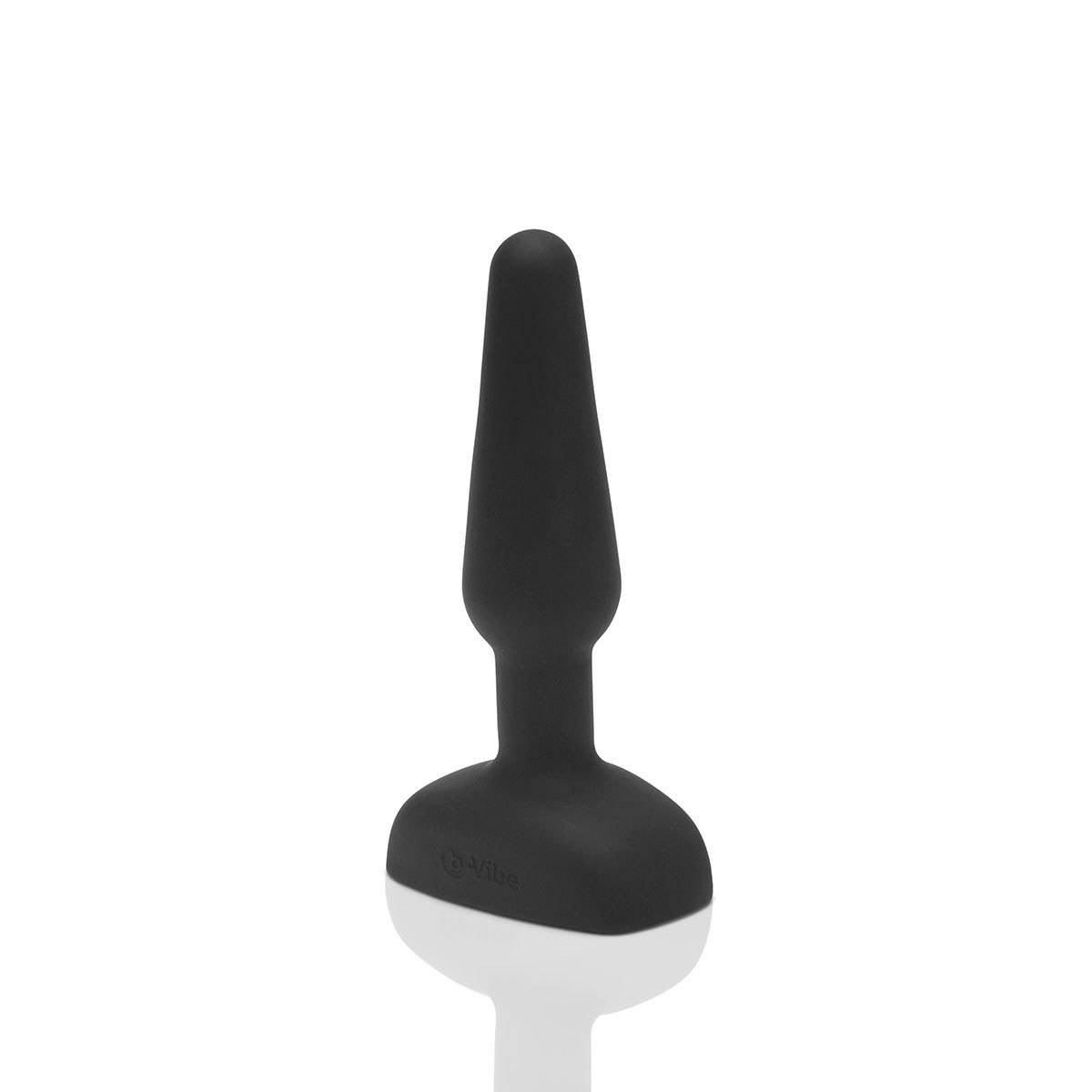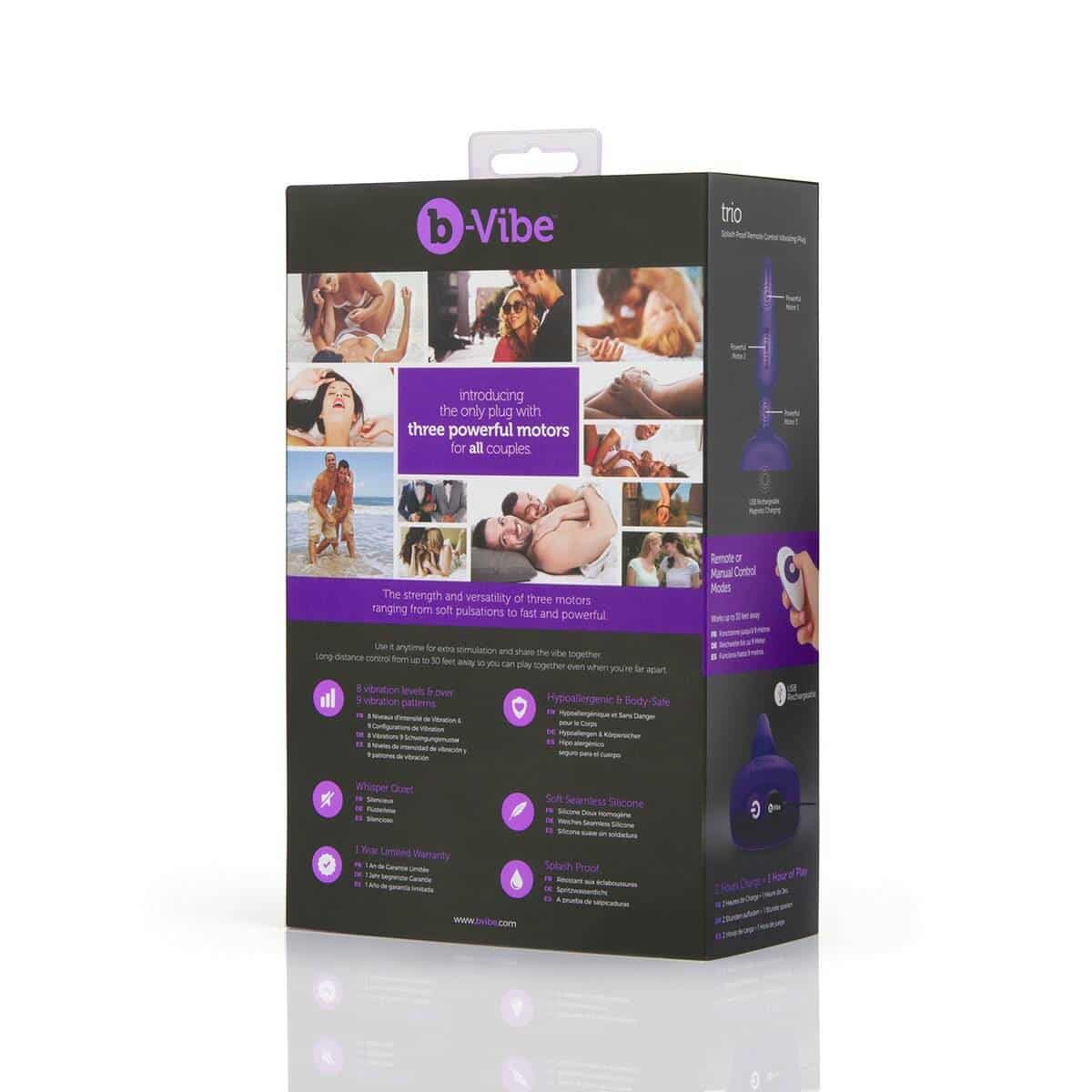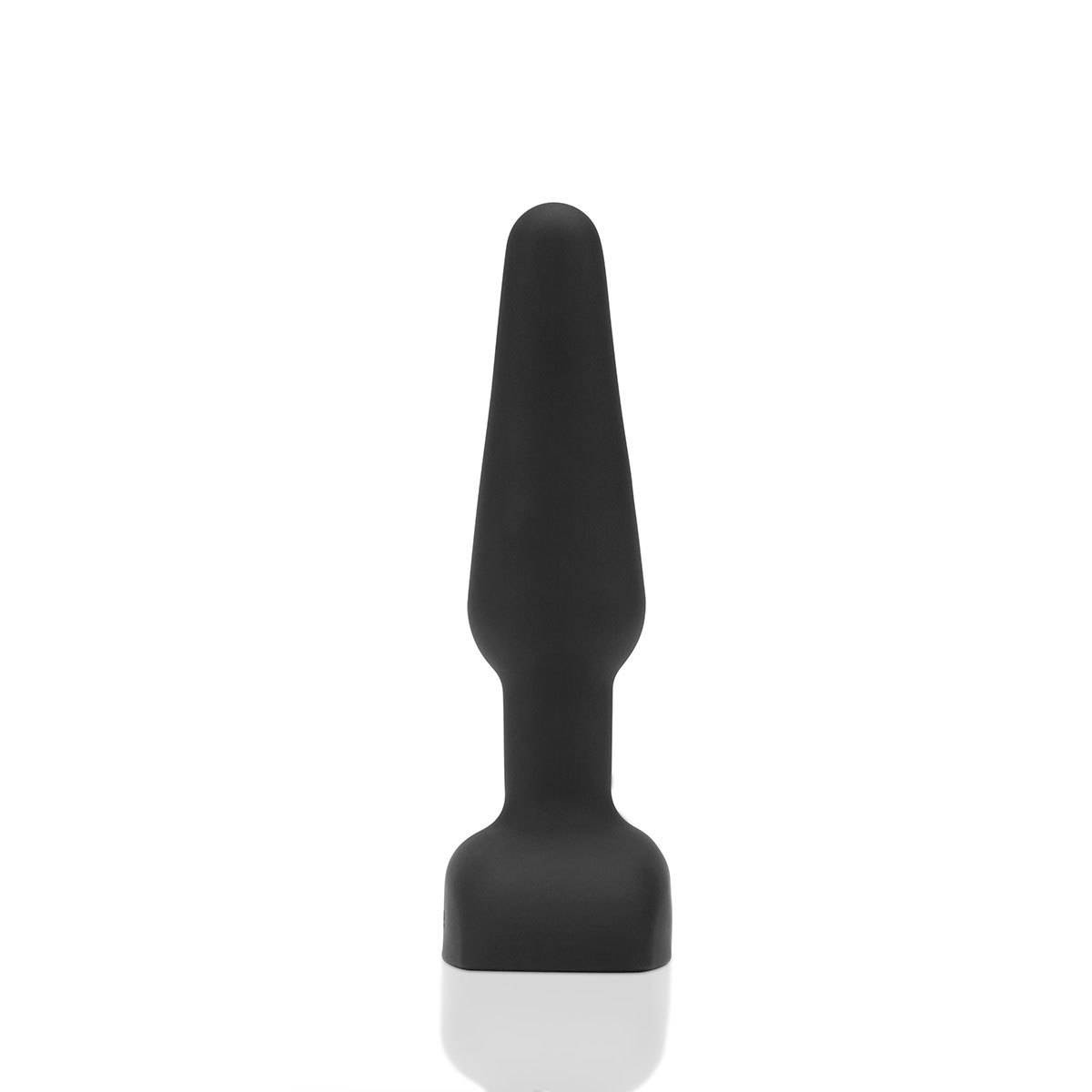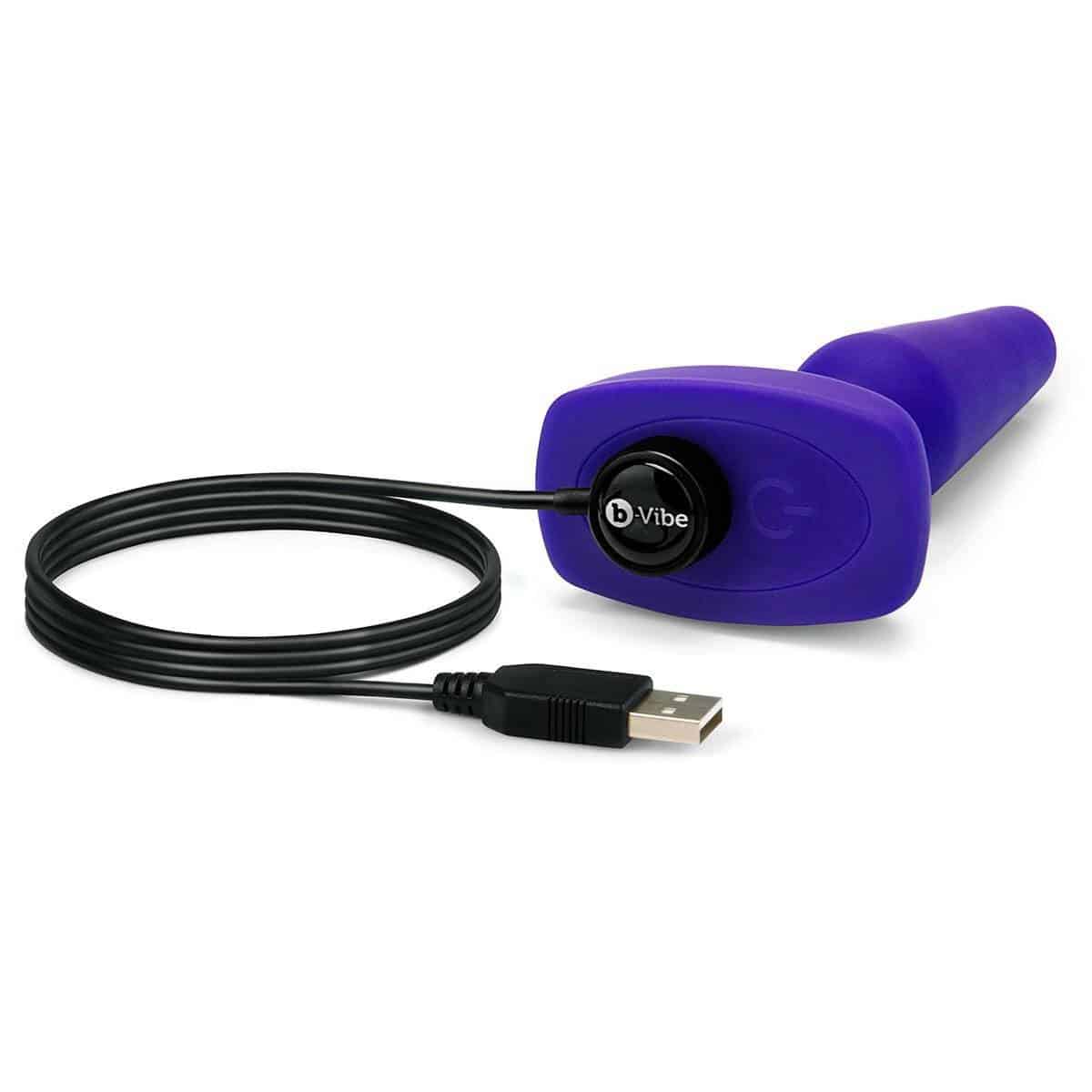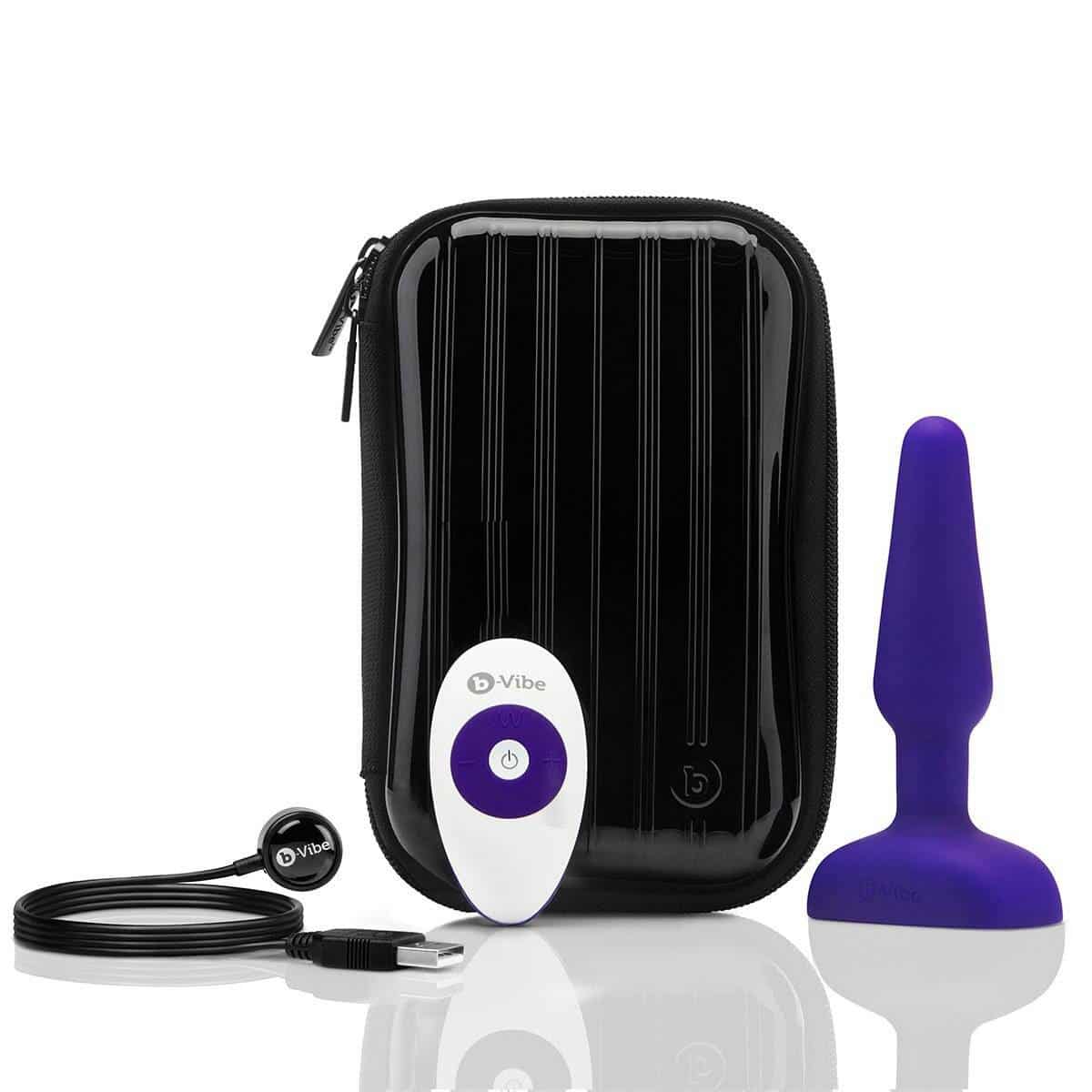 b-Vibe Trio Anal Plug
Description
b-Vibe Trio Anal Plug
b-Vibe's Trio plug is the only premium butt plug that is very powerful with three motors located on the tip, in the middle and the neck.
3 POWERFUL MOTORS
The three motors allow you to feel more stimulation in different areas.
Upon insertion of the anus, the motor on the tip stimulates the nerve endings at the entry of the anus and relaxes the nerve endings for easier insertion. When fully inserted, this sensitive area continues to feel the vibration from the motor at the neck of the plug. Vibrations from motors at the tip and middle also provide indirect stimulation to the P-spot (Prostate)/G-spot. Finally, if worn by her during penetration, both partners can feel the vibration from the plug.
This medium-sized anal plug is a compact and seamless silicone plug that offers 8 vibration levels & 9 vibration patterns ranging from soft pulsations to fast and powerful. With three motors, you have a lot of options to explore anal stimulation.
FOR BEGINNERS AND ADVANCED USERS
Smaller and more flexible that the b-Vibe Rimming Plug, the Trio is an excellent butt plug for anyone interested in exploring anal play — both beginners and advanced users — whether in the comfort of your own home or discreetly in public with the remote control.
REMOTE CONTROLLED
The anal vibrator can be used by both men and women, and it can be used with or without the included wireless remote control — which works from up to 30 feet away.
WATERPROOF
Made of super soft silicone, the b-Vibe should be used with lots of water-based anal lubricant since the anus does not produce any lubrication on its own. This luxury sex toy is 100% waterproof and should be cleaned with sex toy cleaner, which is specially designed to remove harmful bacteria as opposed to soap and water.
RECHARGEABLE
The b-Vibe Trio Plug is USB-rechargeable and provide 60 minutes of play on a single charge, approximately 2.5 hours. The battery level indicator, located at the bottom of the plug, will flash when charging is required. A convenient travel case is included for easy storage and traveling.
Features:
Medium-sized silicone plug with 3 powerful motors
8 speeds and 9 vibration patterns
Can be used with or without the remote control
For men or women
USB rechargeable
Splash proof
Includes zipped storage case and travel lock
1 year warranty
Measures | 5.3″ x 1.25″ (at widest point)
Insertable length | 4″
Customer Reviews
More fun than I expected
b-Vibe Trio is as well made as advertised The soft matte surface is super smooth, the three vibe motors provide plenty of options, and the remote works great. It's also very comfortable, even for me who is a novice in this area of play; a huge relief. Definitely more fun than I expected and a great first step in my agreement to eventually try pegging. I would say 'who knew', but obviously at least the b-Vibe group did. Really recommend. Only improvement I could suggest is to go to non-contact charging so it can be fully waterproof.