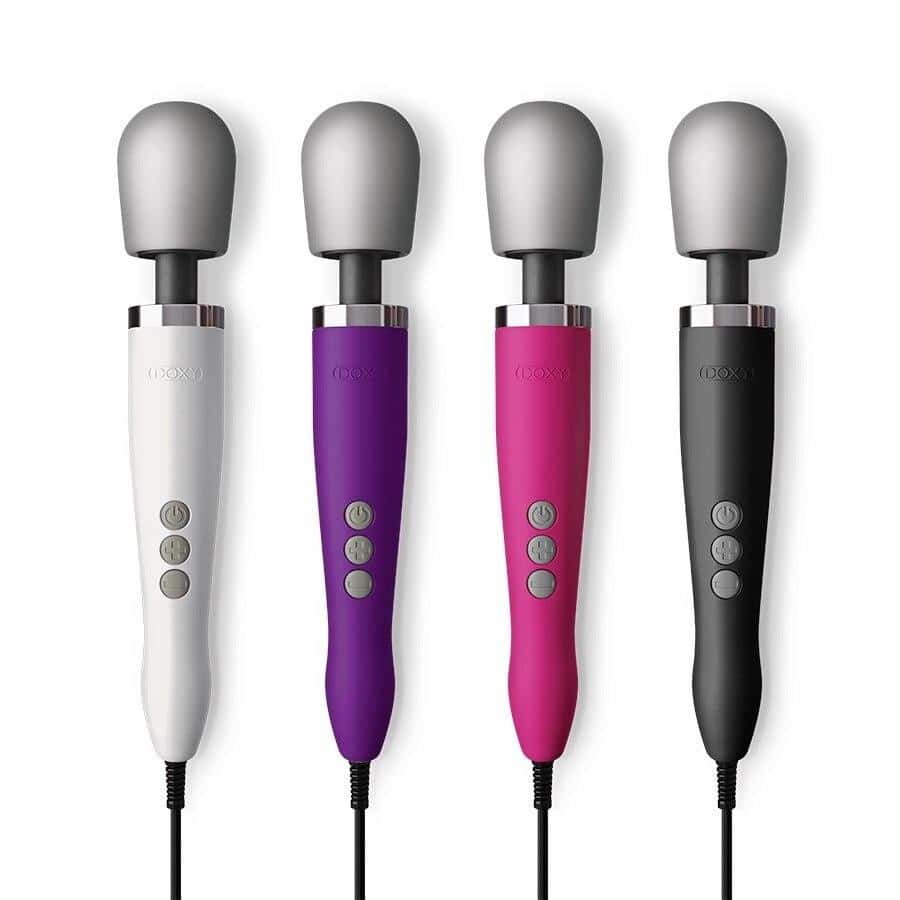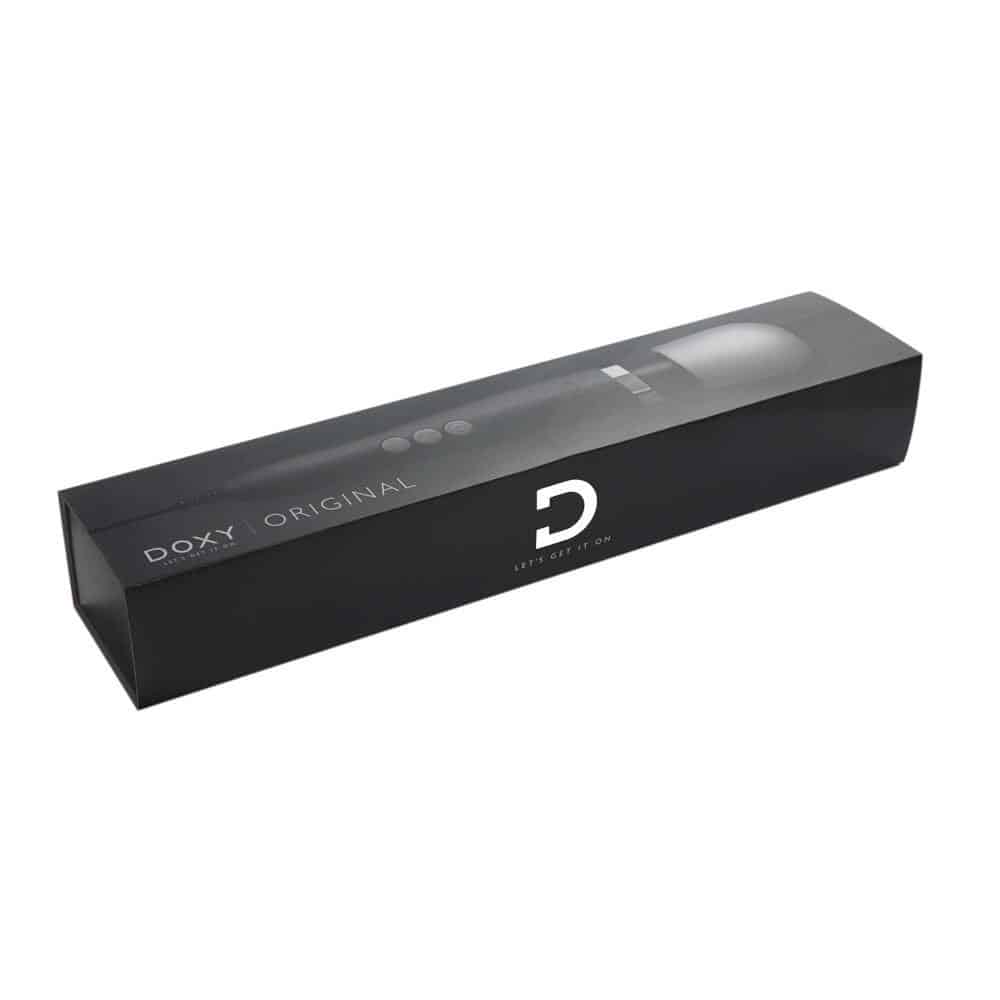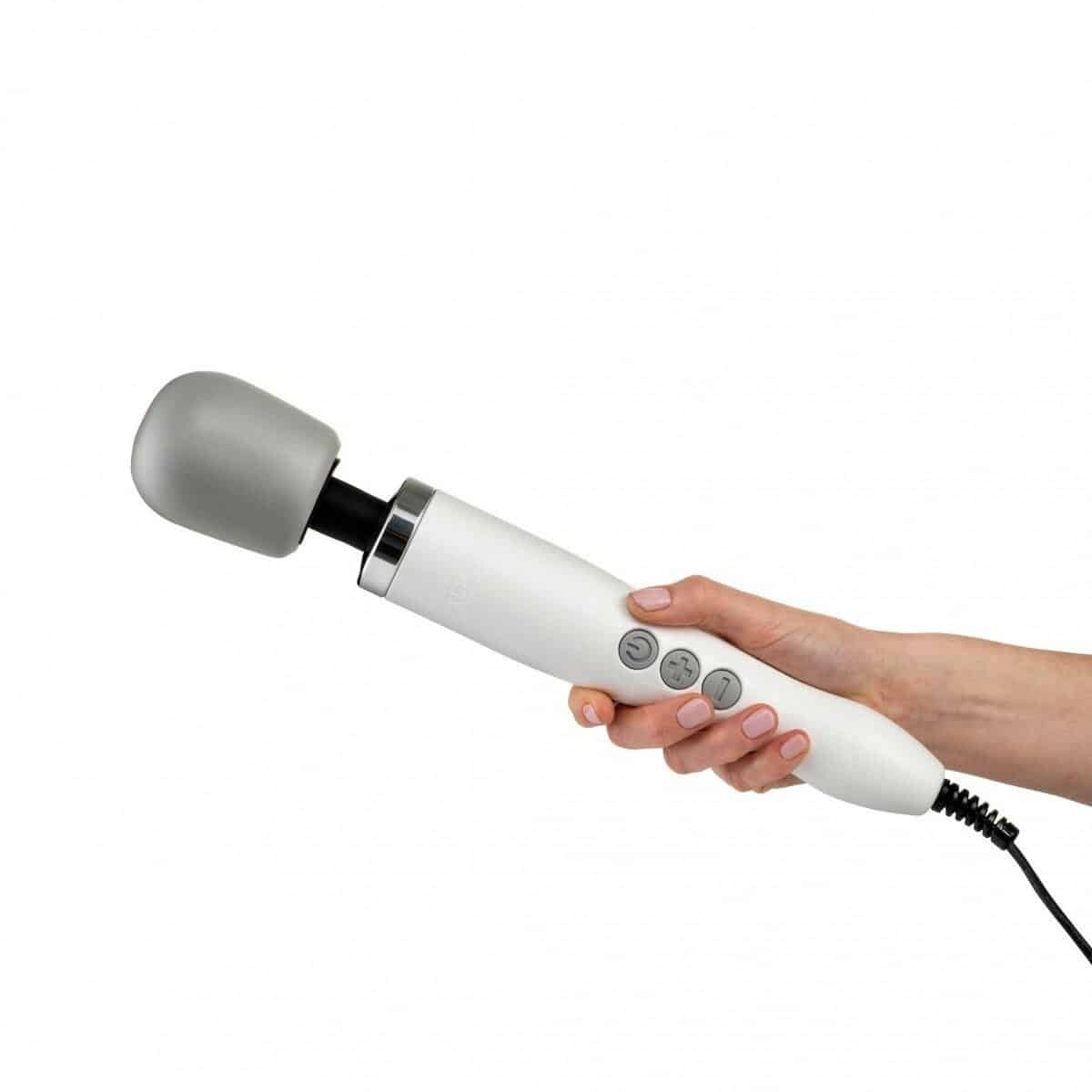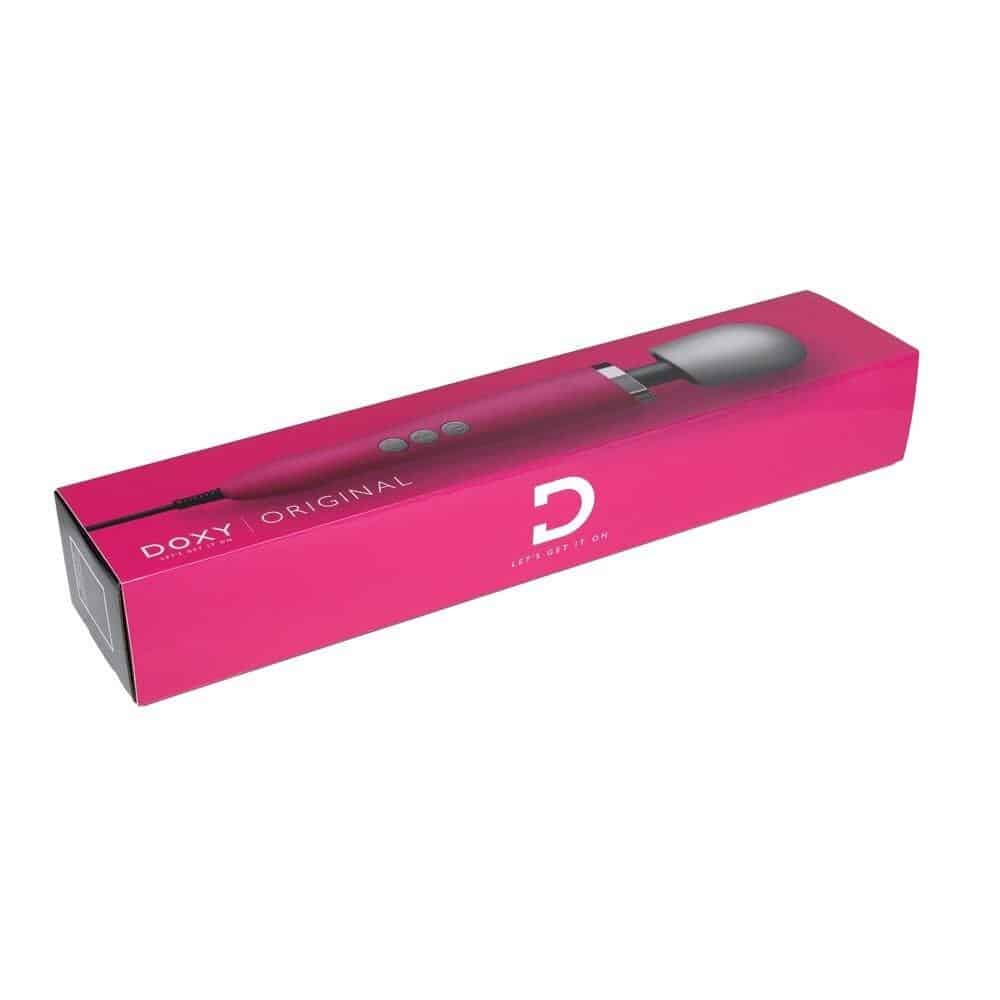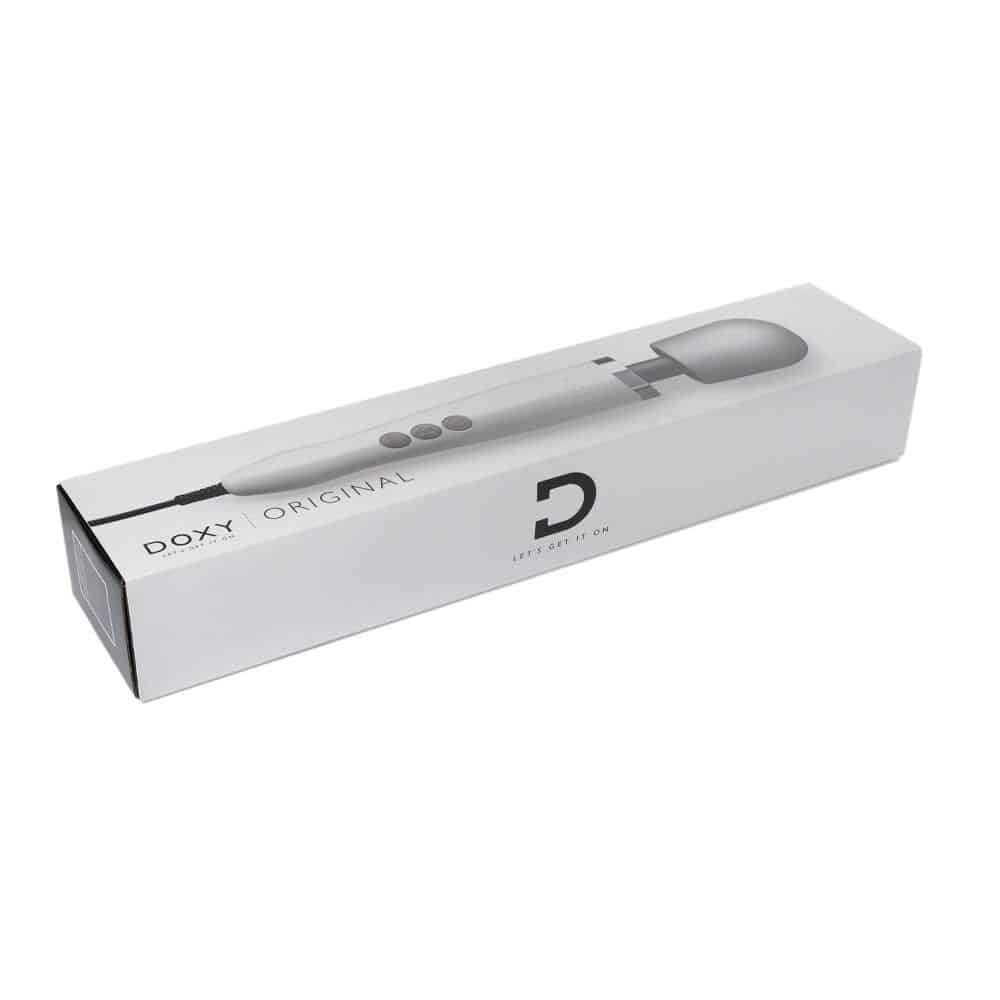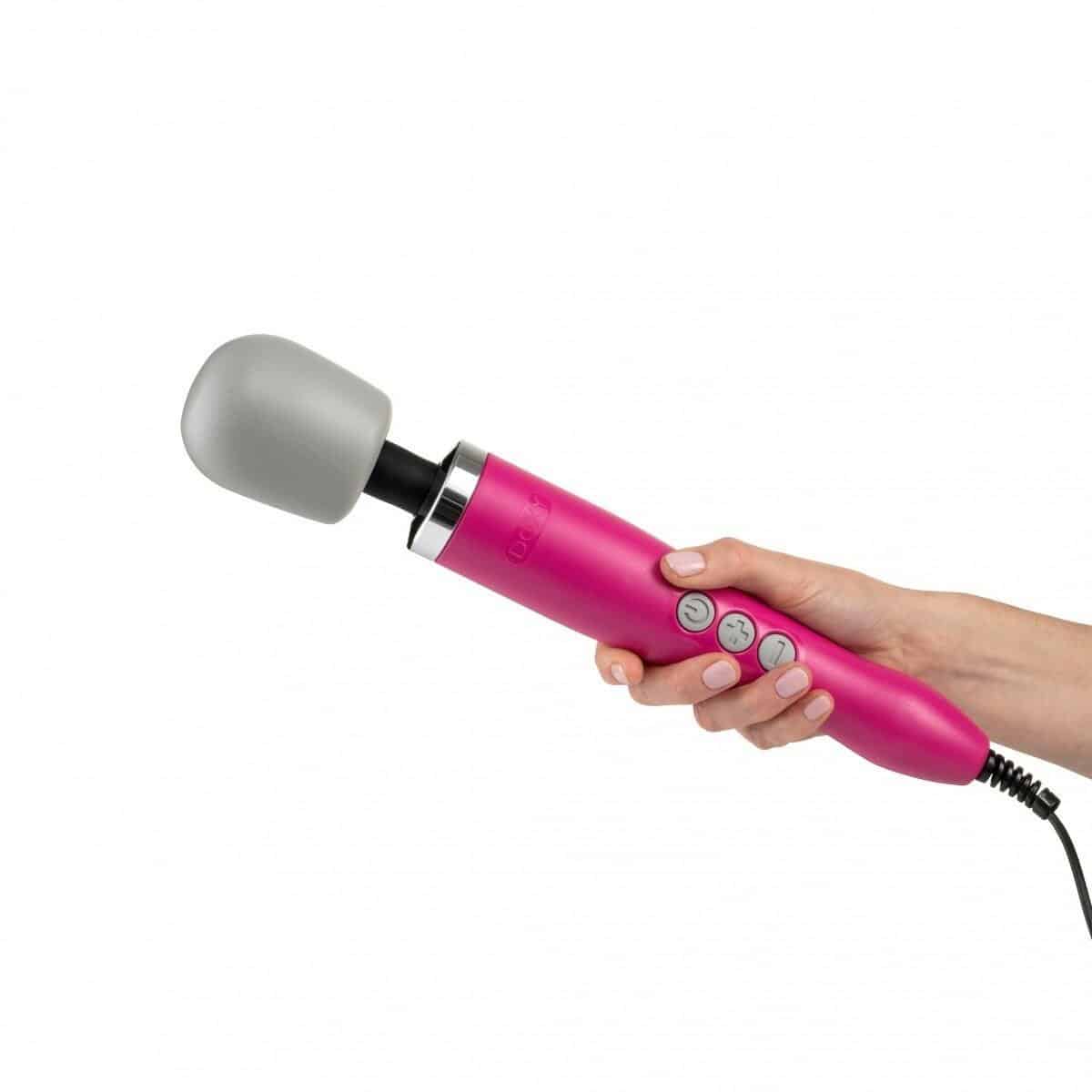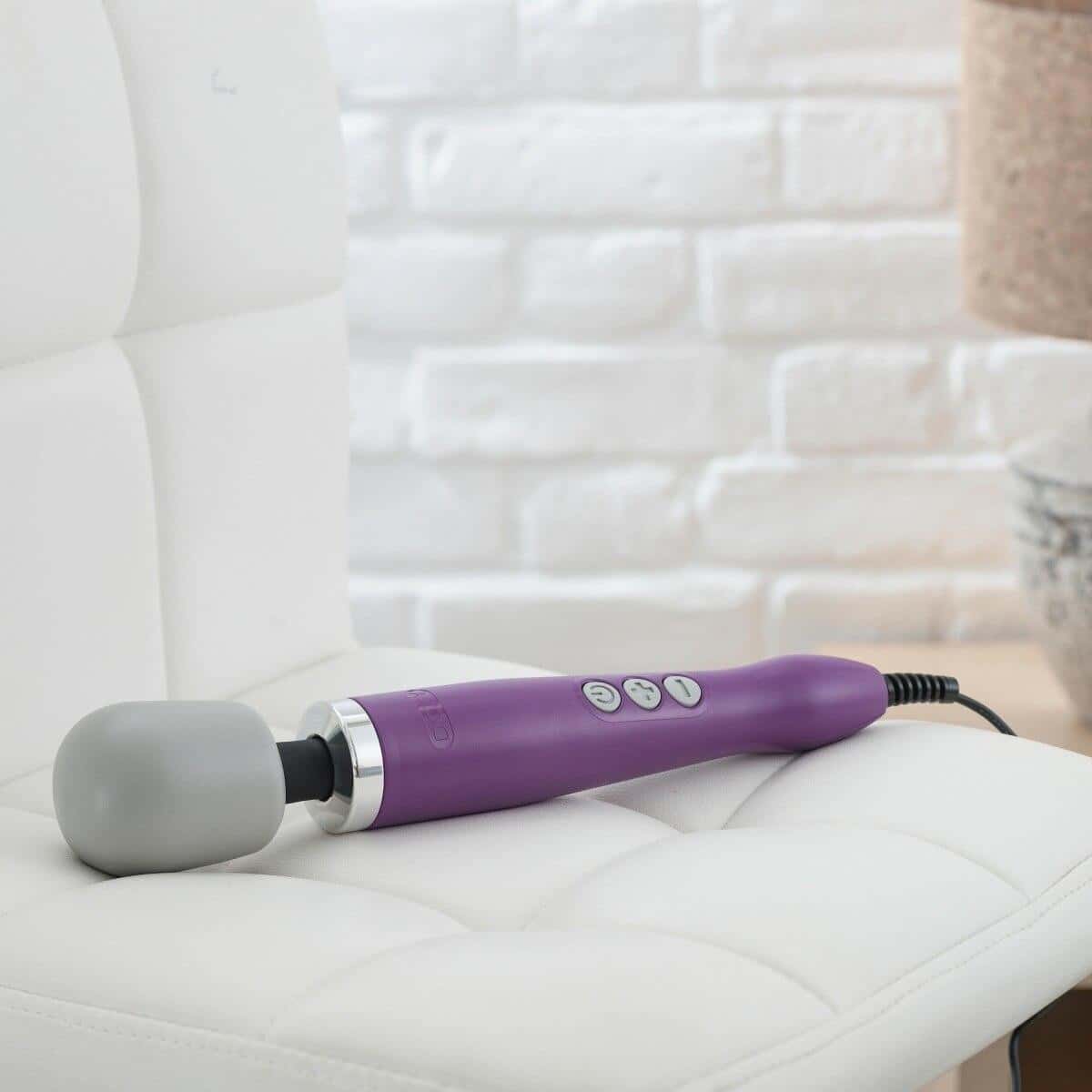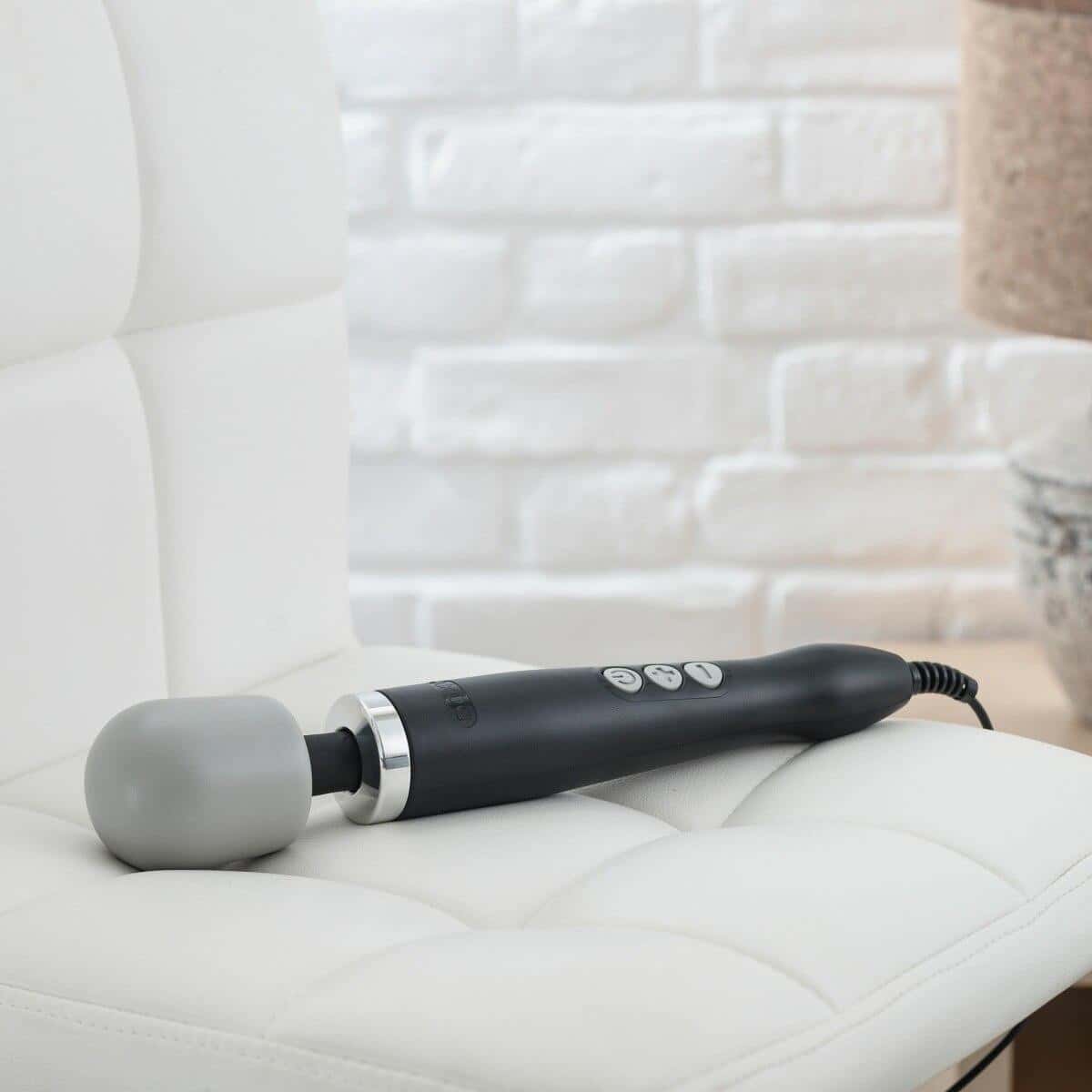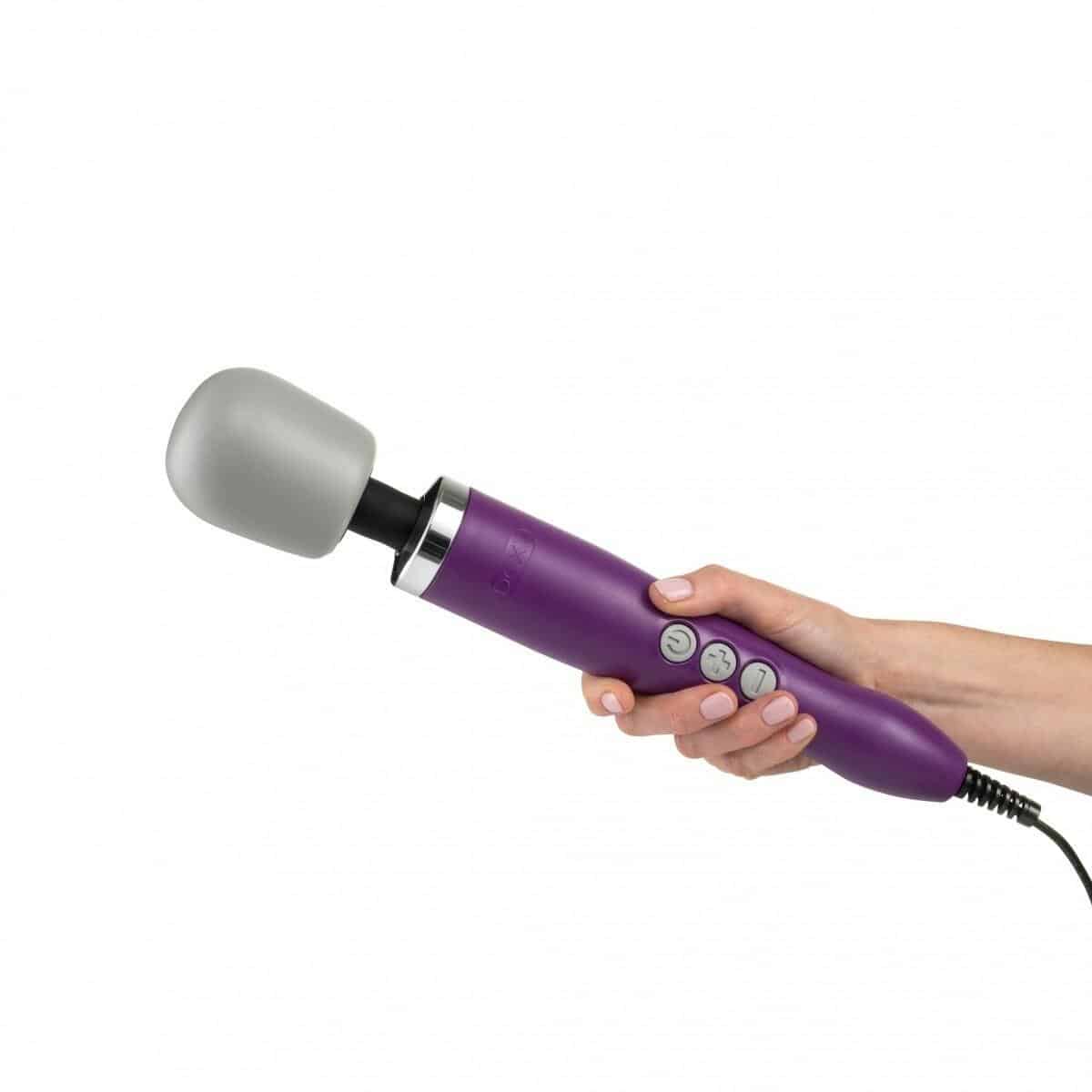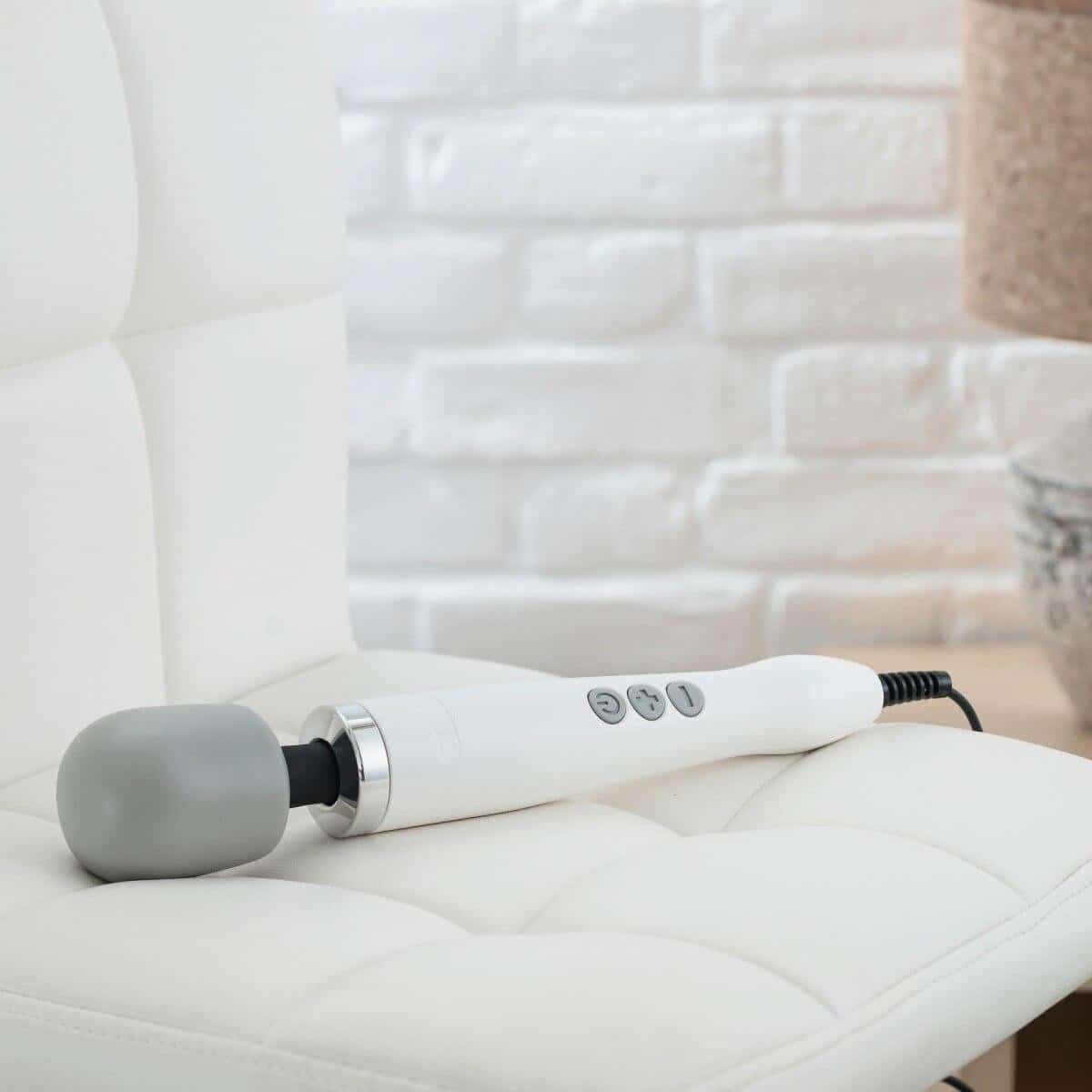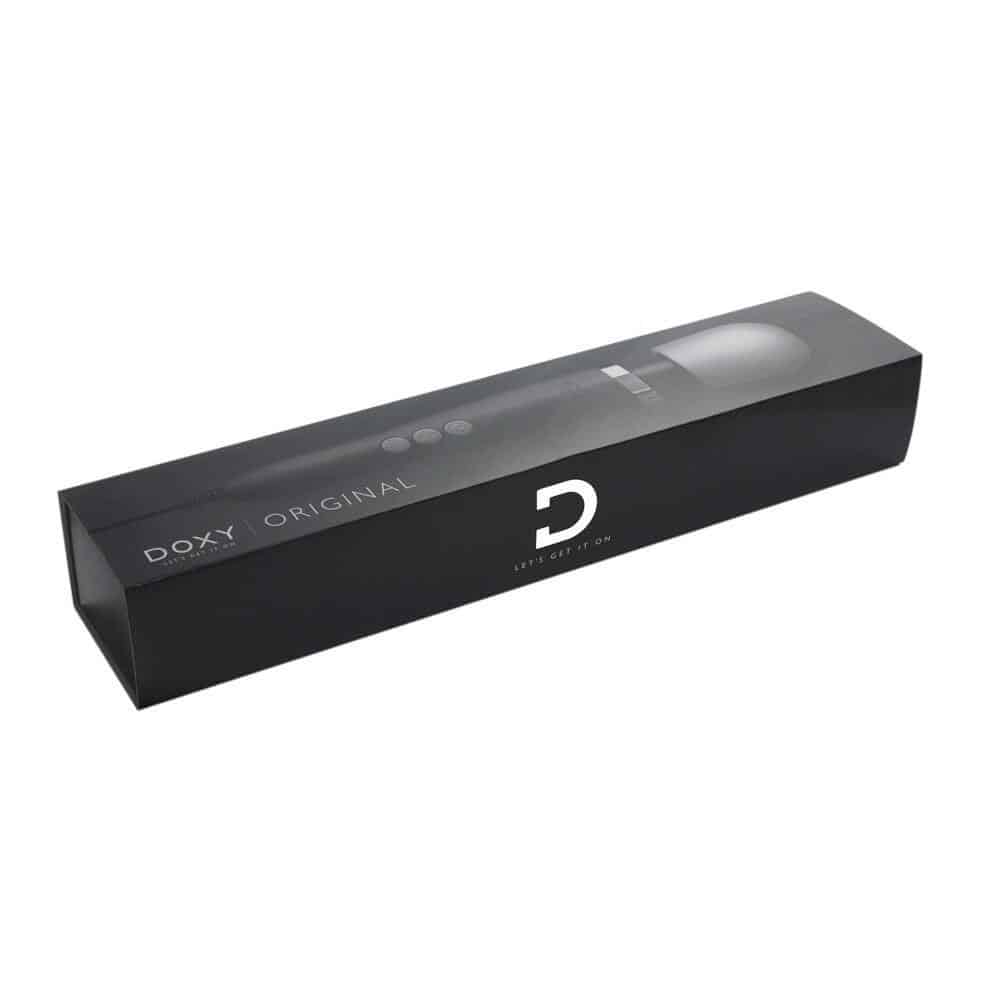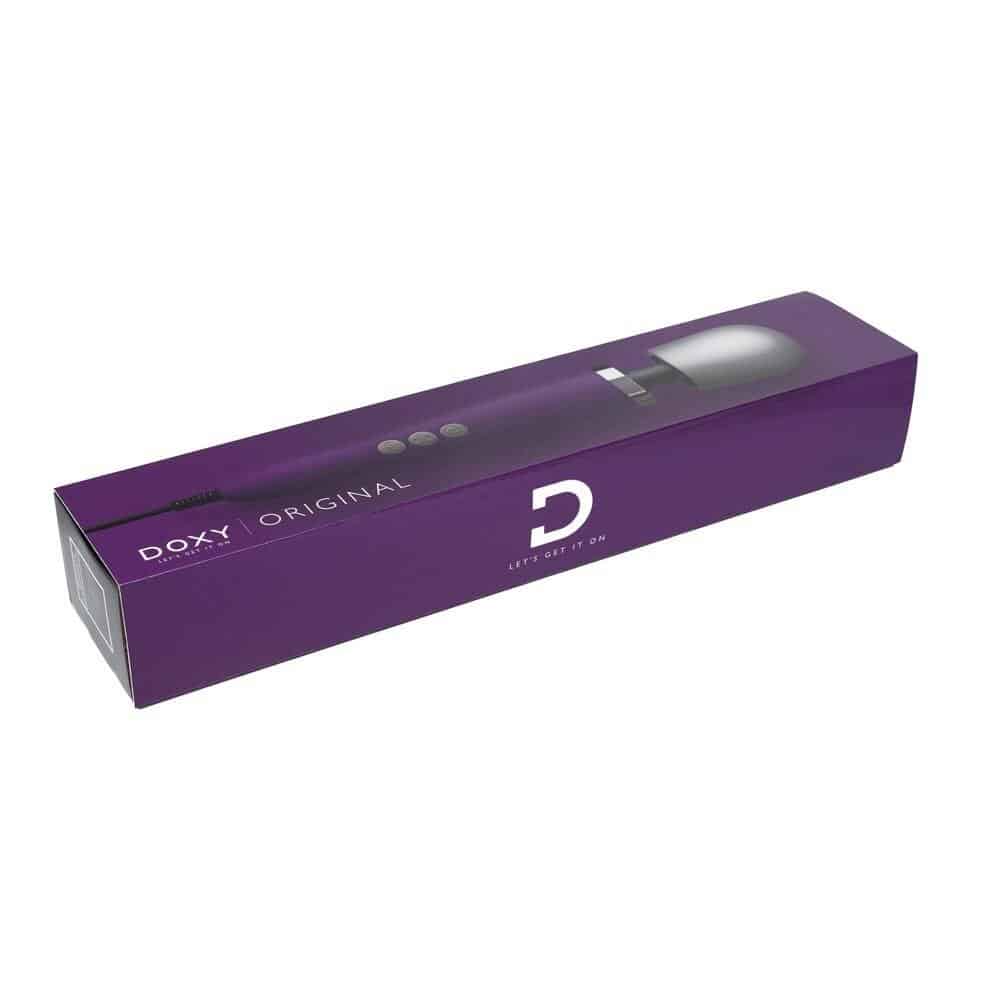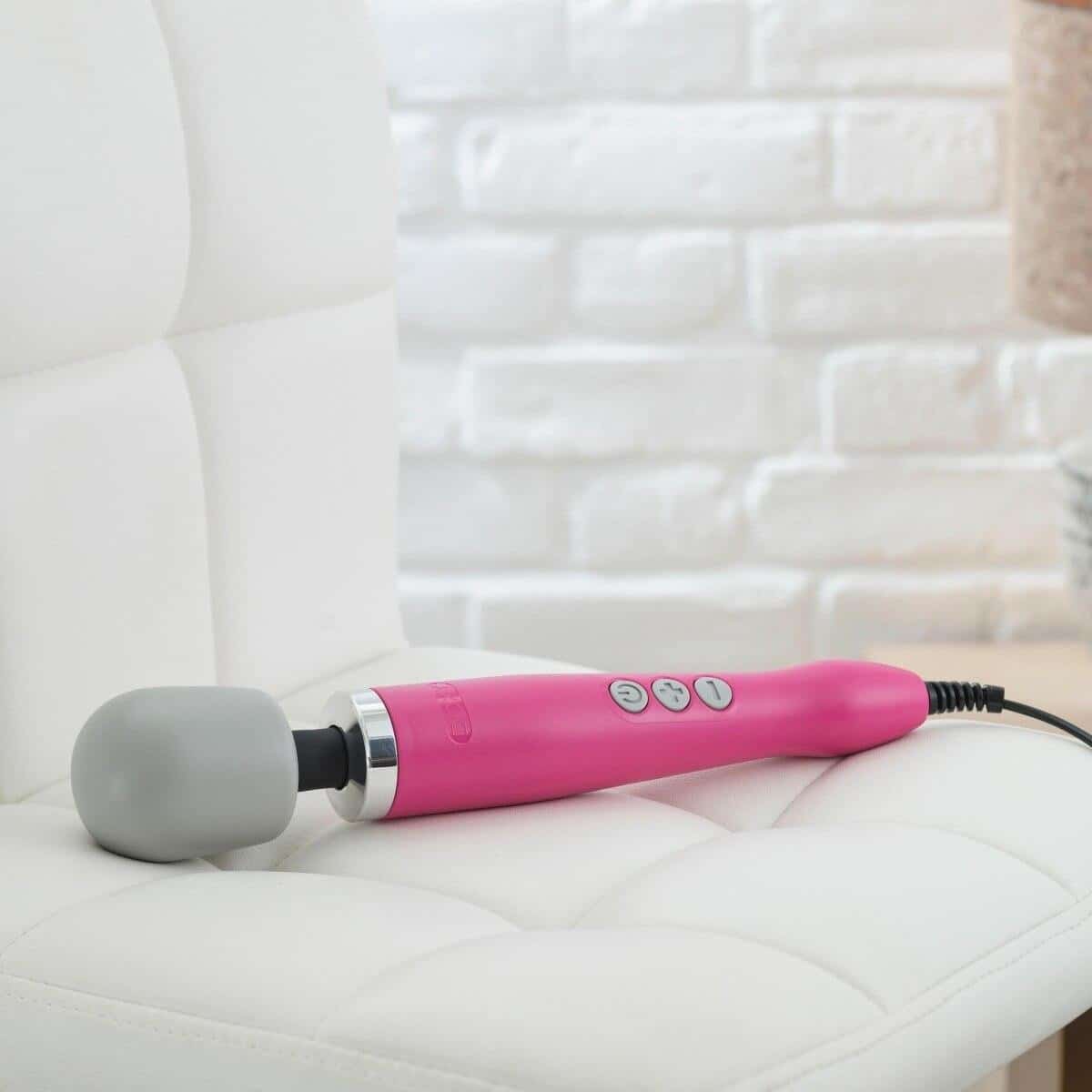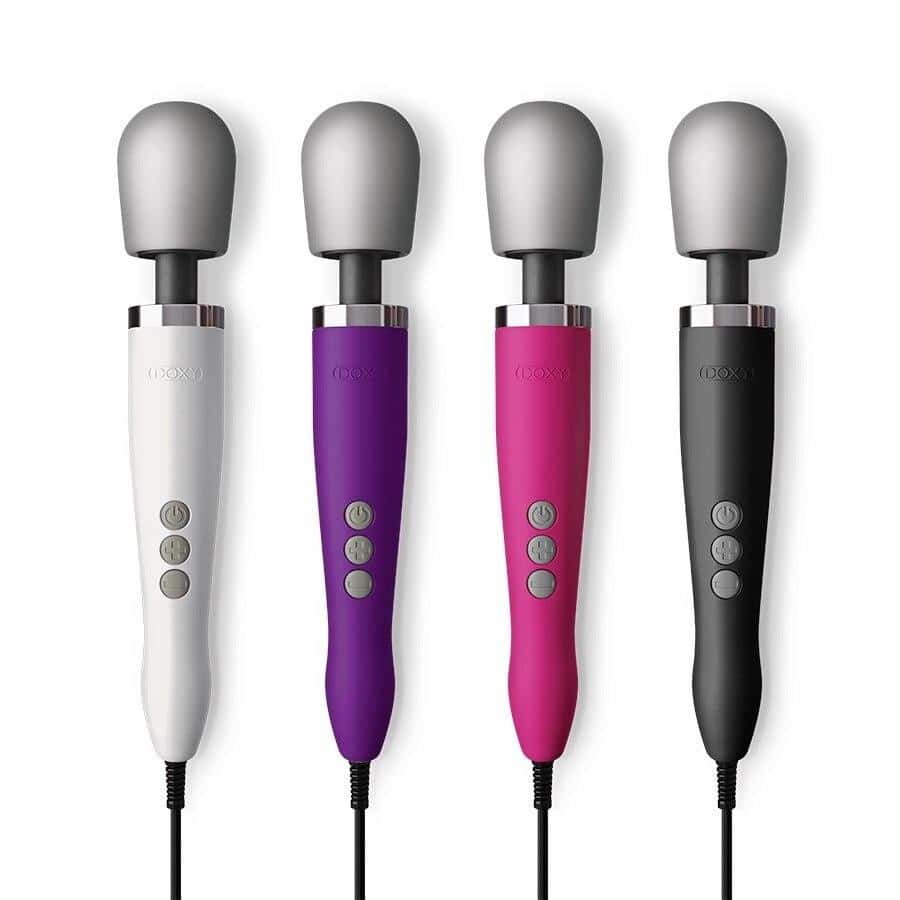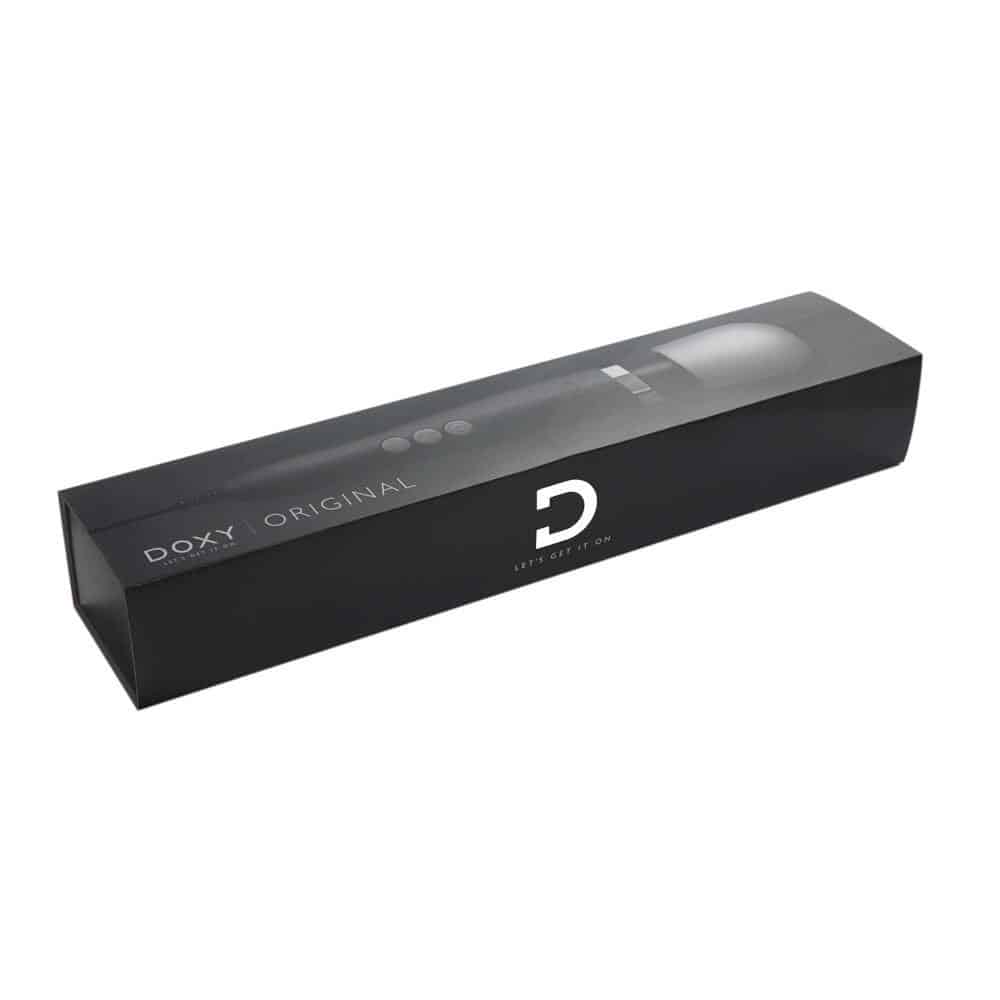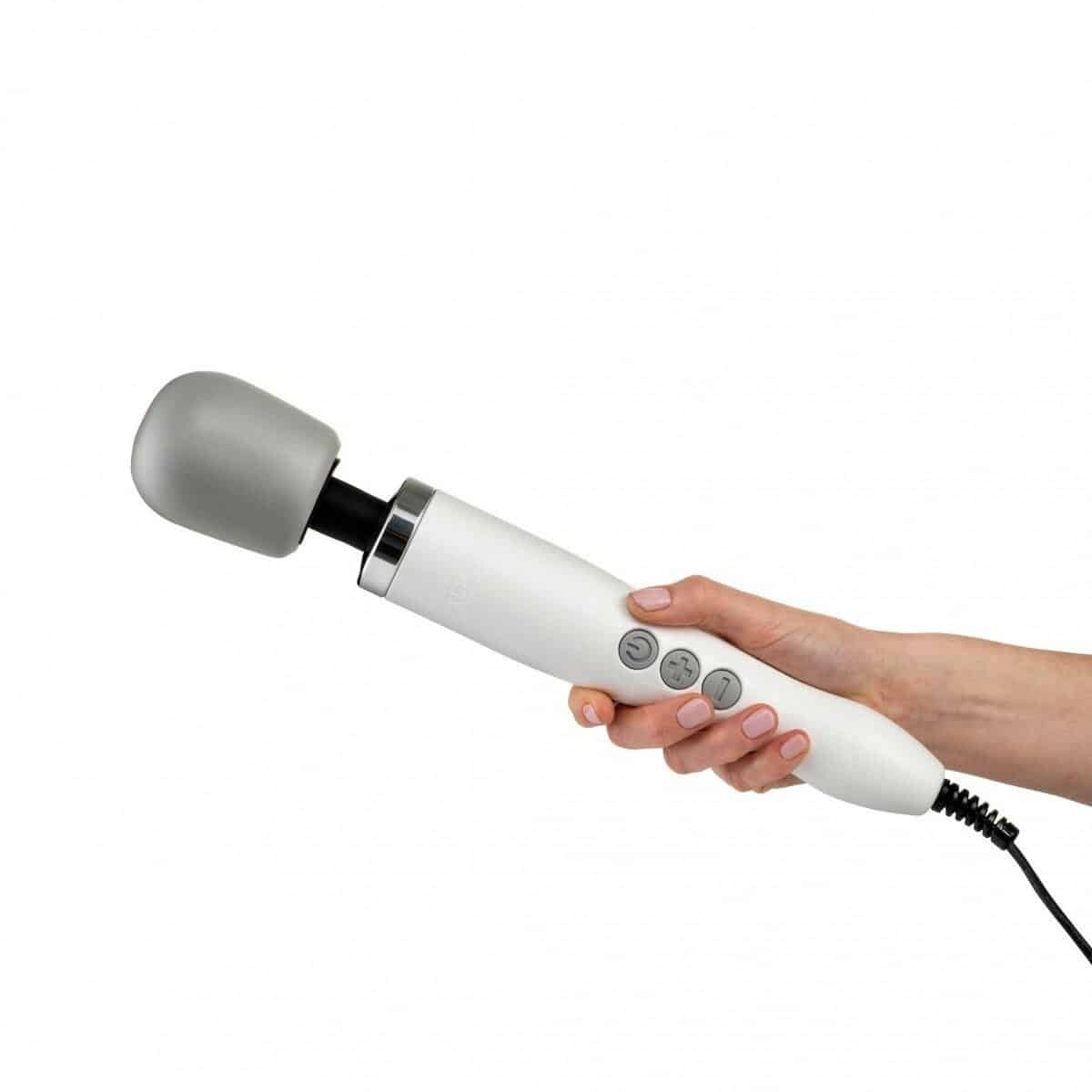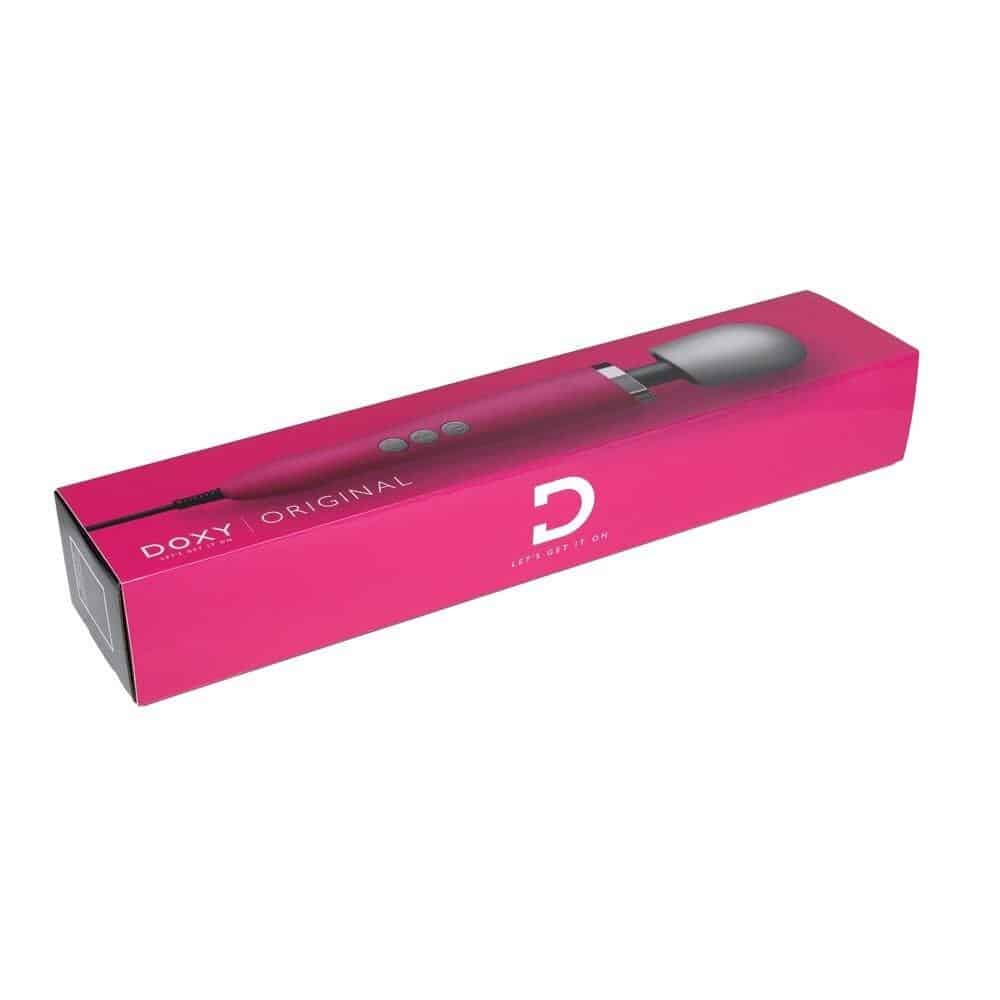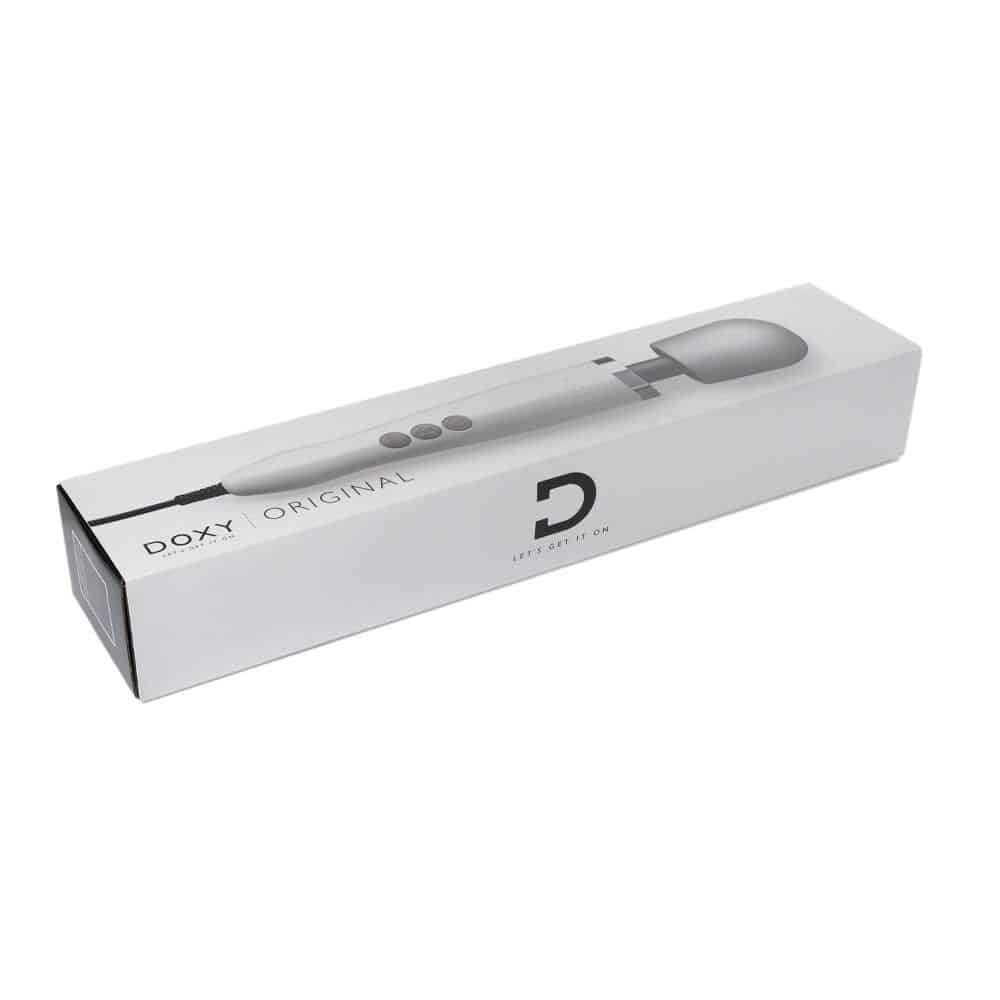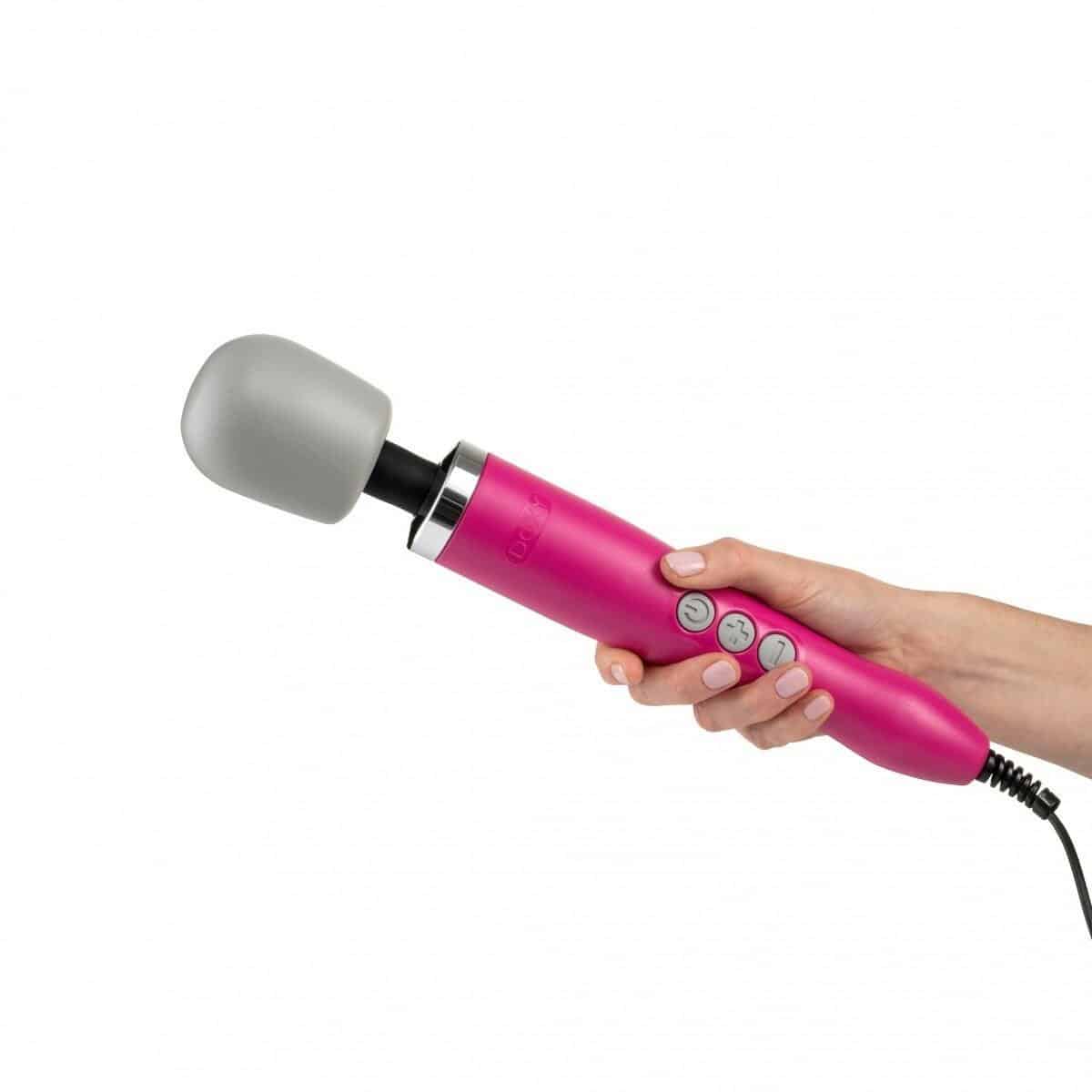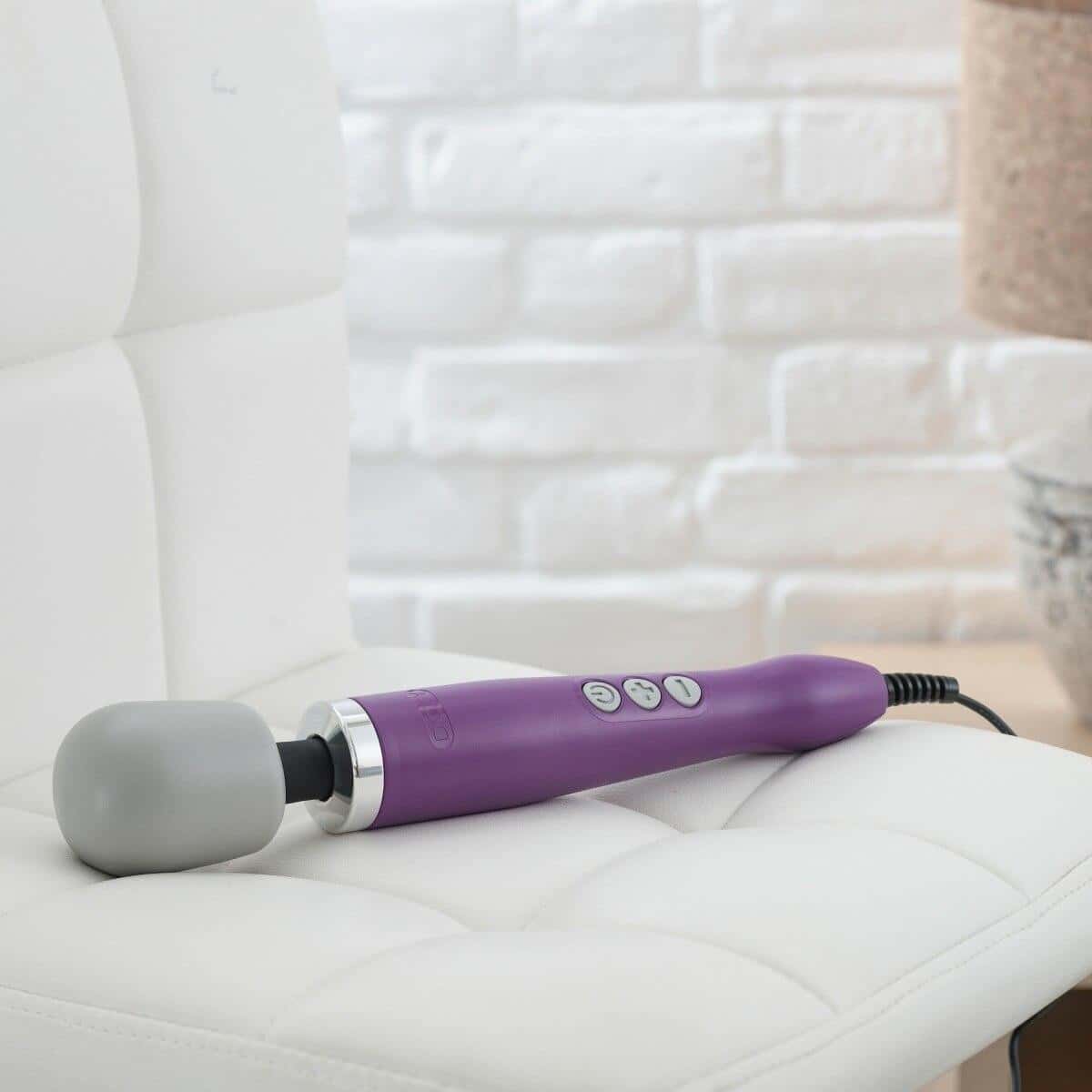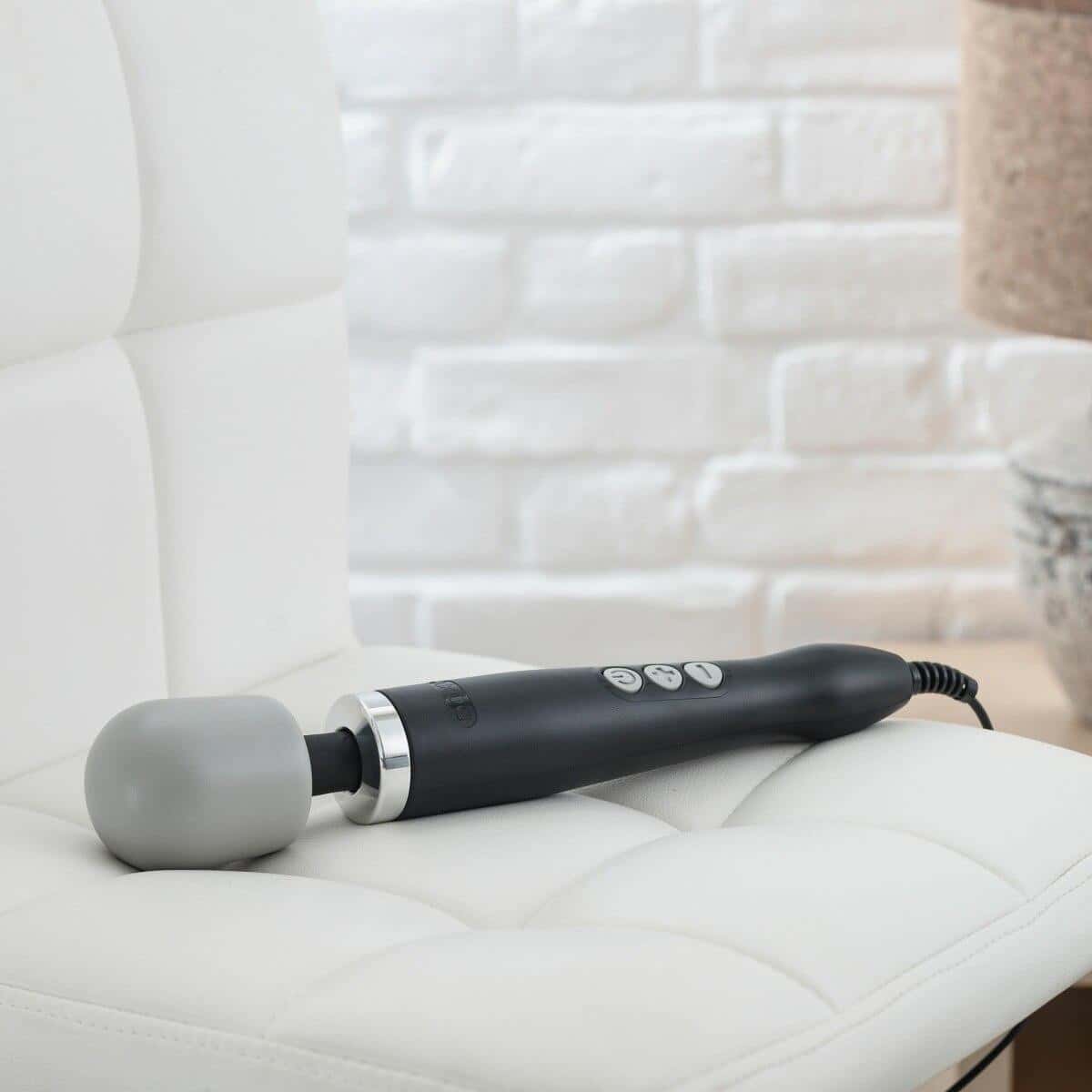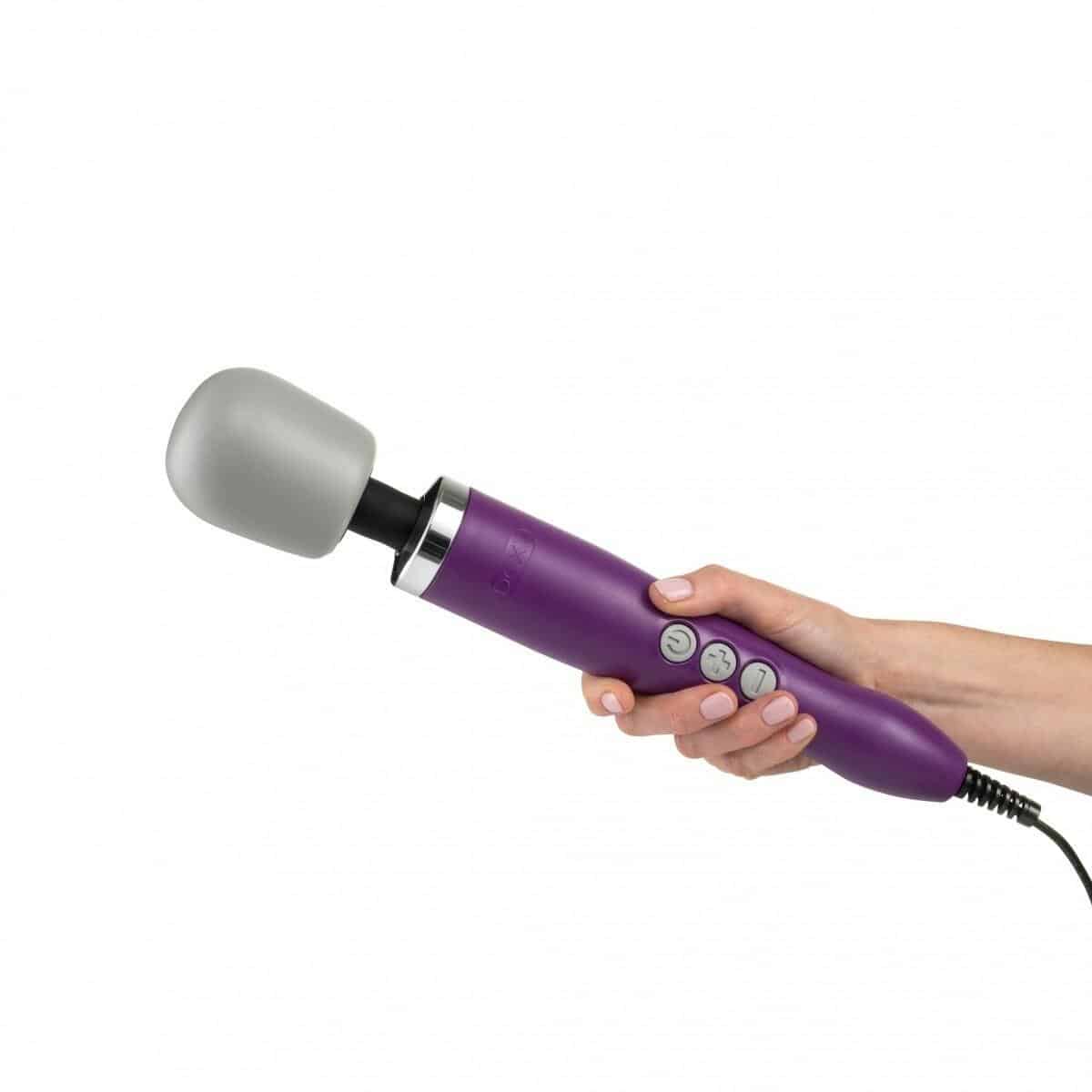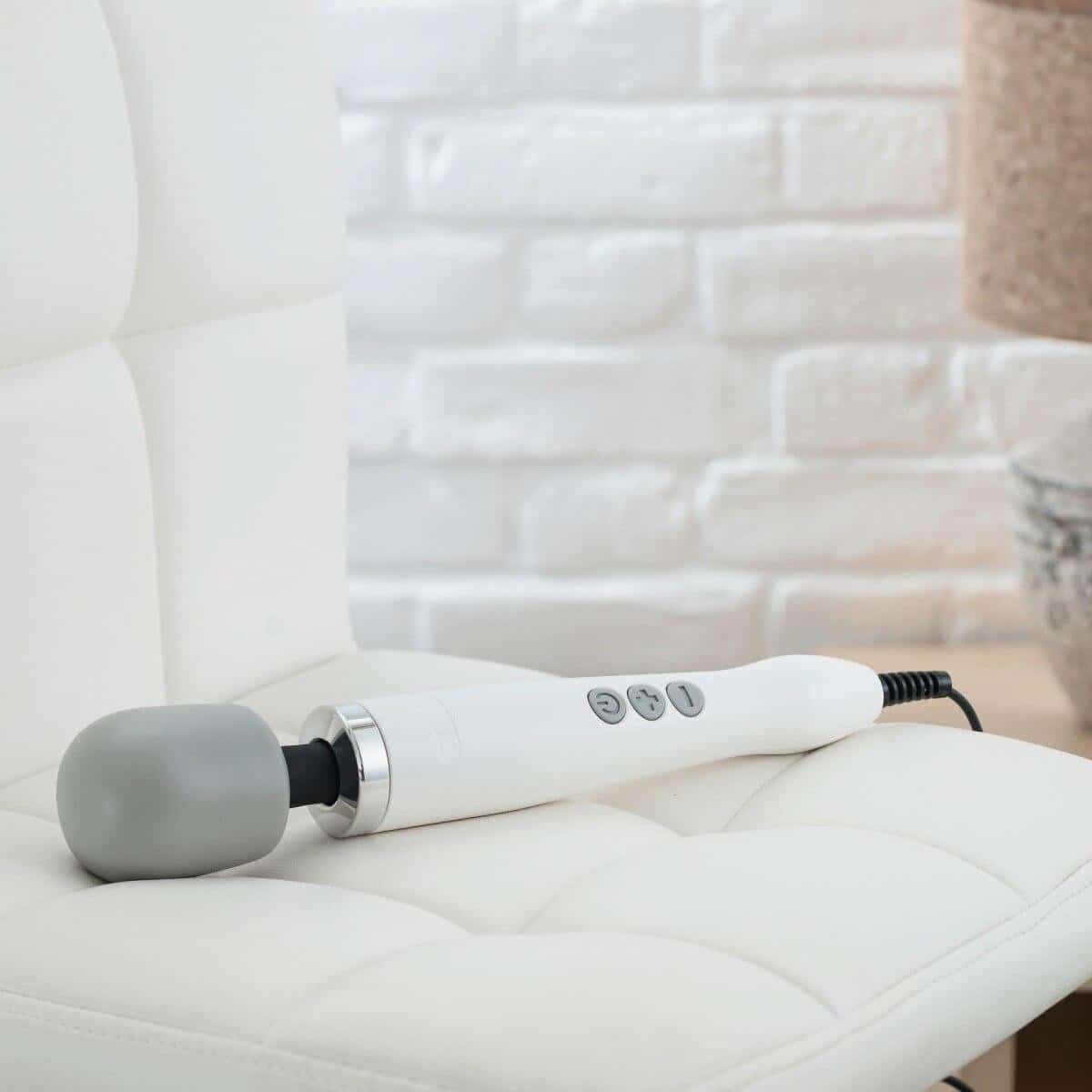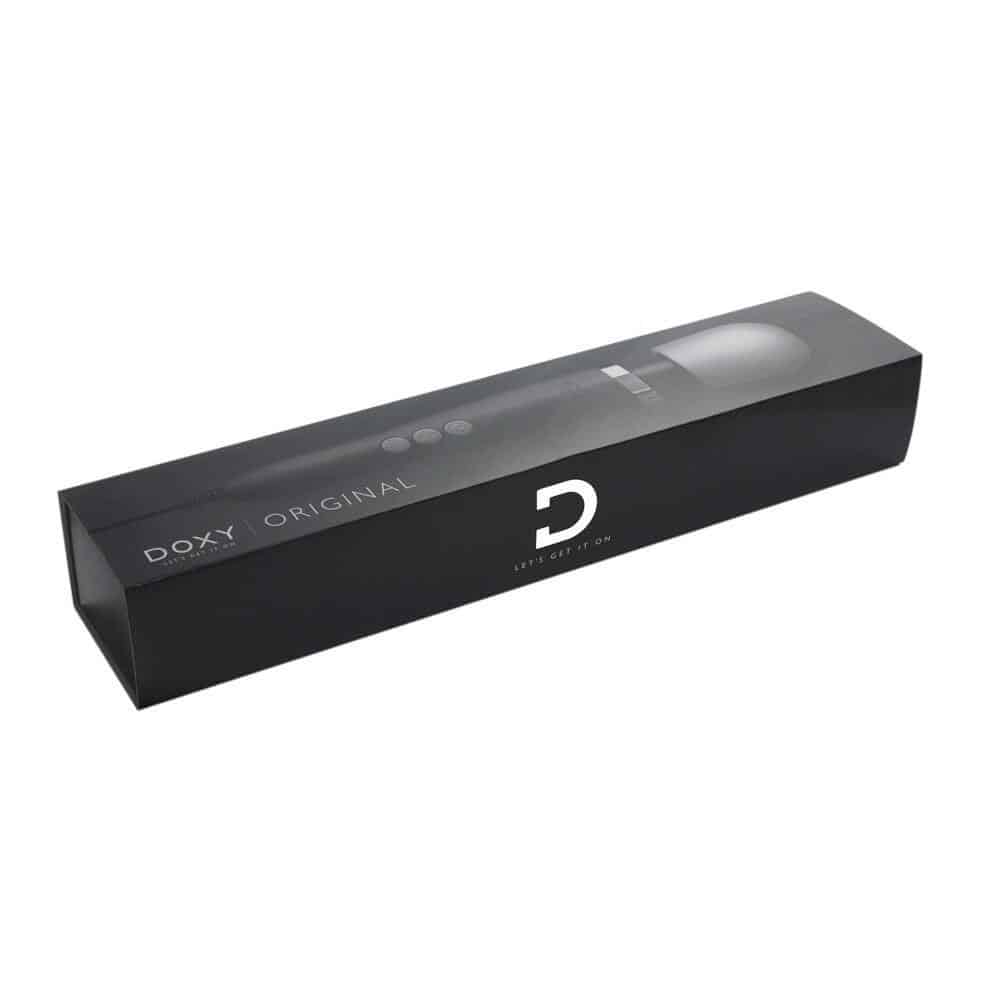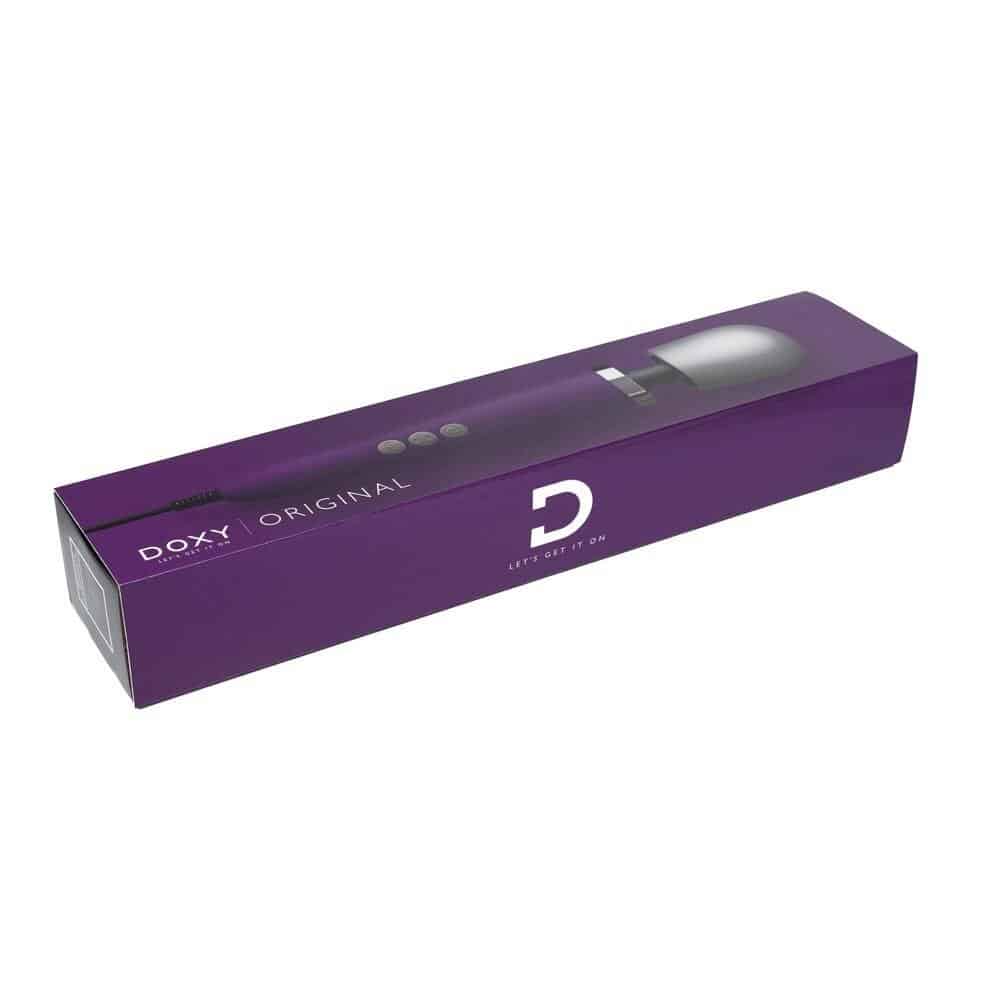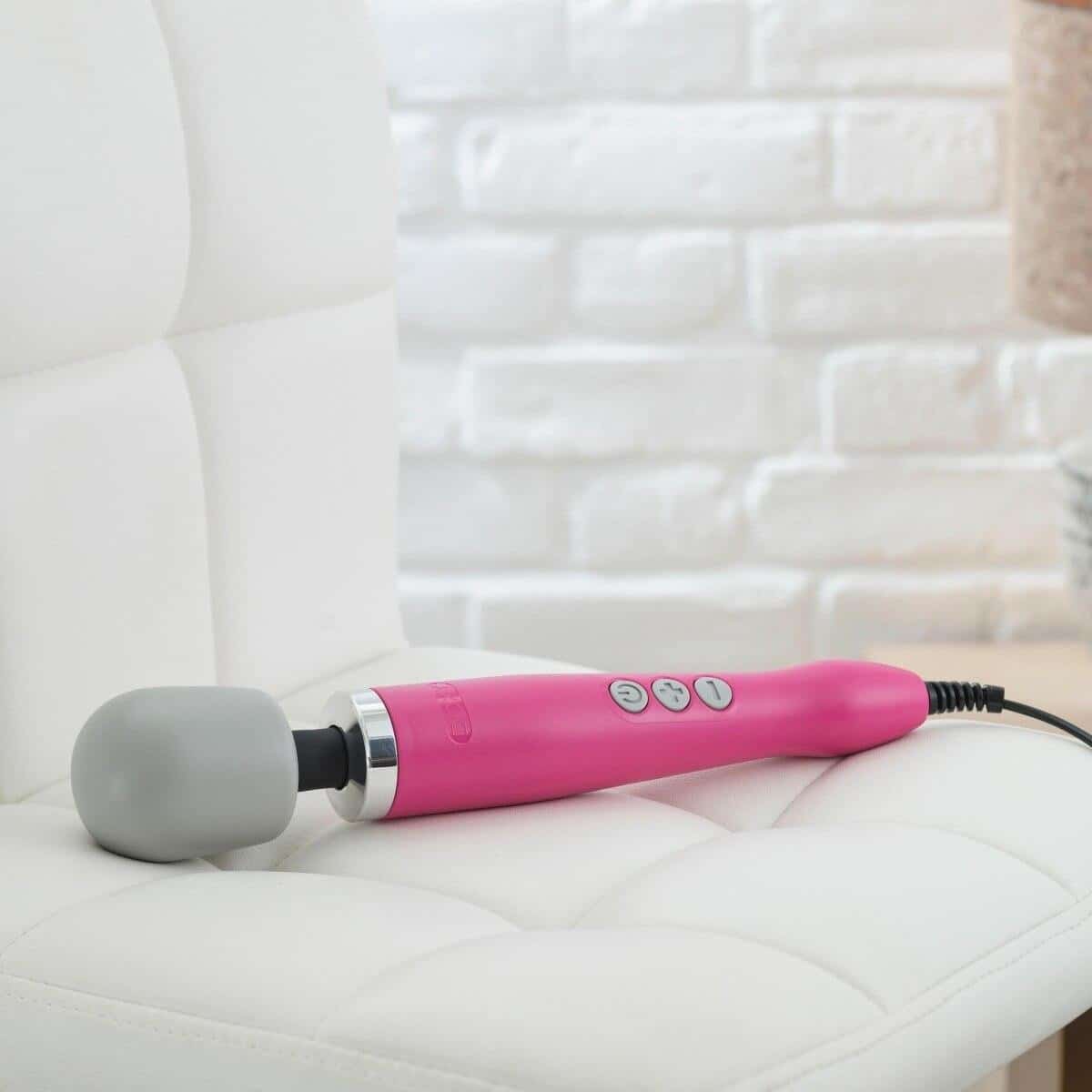 Doxy Original Wand Massager
Description
Doxy Original Wand Massager
The Doxy Original Wand is the most powerful electric massager with a silicone head on the market. This external vibrator uses electric power to reach many speeds within the range of 3,000 – 9,000 RPMs.
DIFFERENCES BETWEEN DOXY AND MAGIC WAND ORIGINAL MASSAGER BY HITACHI
30% more powerful
Vibration range is a

whispering

3,000 RPM to

a deep baritone

9,000 RPM (vs. 5,000 RPM and 6,000 RPM)
Bigger, softer & smoother cast medical-grade non-porous silicone head
10 ft. cord vs. 6 ft.
Can be used all over the world with a basic plug converter
Press and hold the power button for three seconds will turn on the escalating pulse mode and your Doxy will do the rest
POWERFUL
With deep rumbly power and a vibration range from 3,000 RPM to 9,000 RPM, Doxy is the most powerful wand massager.
Cast from aluminum, the weight and mechanism inside the Doxy's head means it rolls and rumbles, rather than buzzes. The powerful vibrations that penetrate deep into your body make the Doxy extraordinarily pleasurable.
Not only do you get lots of power with your Doxy Massager, you also can have vibration patterns. When your Doxy is switched off, turn on vibration patterns by holding the power button down for three seconds before releasing. You are now in the variable pulse setting which can be controlled using the plus and minus buttons. To return to continual vibration, turn off the unit using the power button and turn it on again with a short press on the power button.
Your Doxy was designed to shut off after 20 minutes of continuous use. If you wish to continue playing, hit the power button again and your Doxy will turn on.
VERSATILE SEX TOY
This handheld massager can be used on the clitoris, vulva or even the penis and can be used during solo play or partner play. Doxy's strong rumbling vibrations stimulate both beginners and advanced users.
ERGONOMIC
The long handle makes it easy to hold and gives you lots of leverage and the ability to apply as much pressure as you like.
The Doxy body is crafted out of polymer known for its impact resistance and won't be affected by natural or man-made oils.
SILICONE HEAD
Doxy has a large super-soft cushioned, medical-grade silicone head, which is encased over a 2.4″ metal head. Its large head gives you lots of surface area to conduct the powerful vibrations to your body. We recommend only using water-based lubricant for better sensations.
ELECTRIC POWER
The plug-top power supply allows only low voltage, direct current to enter your Doxy, ensuring safe and hassle-free use worldwide. You won't have to worry about your nearest power socket thanks to the generous 9ft cable. Also included are plug adapters for the UK, EU, and AU.
ATTACHMENTS
Doxy can be used with many (non-Doxy branded) wand attachments for different pleasure sensations!
CLEANING
Unplug your Doxy when you are not using it. Use a sex toy cleaner with a soft cloth to clean your Doxy after each use. Do not leave the head cover in direct contact with any hard surface or in direct sunlight when stored. The head cover is not designed to be removed.
Features:
Stronger than the Hitachi Magic Wand
Hypoallergenic medical grade PVC head
Ergonomic body for control
Easy to use push buttons
Variable speeds
Plug-in power with 10 ft. cable
Can be used anywhere in the world with a basic plug converter
1-year warranty
Made in the UK
Head circumference | 7.5″
Handle measures | 13″
Cord measures | 10 ft.
Customer Reviews
This one is the best!
We have tried so many wand style toys, and this is by far the best out there. Best power any toy can offer.