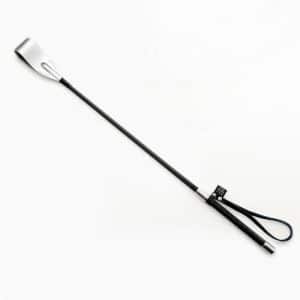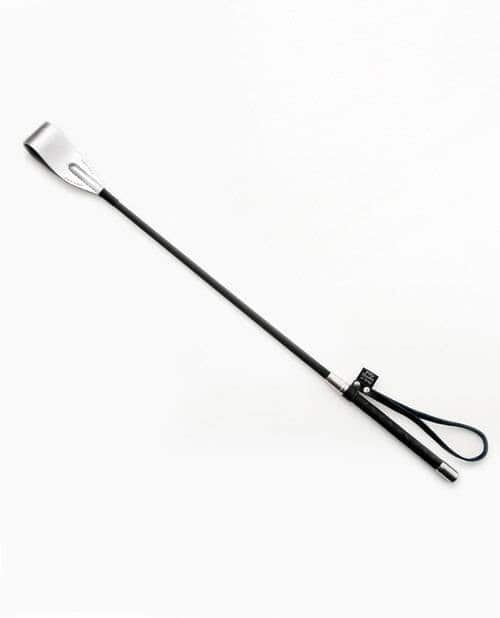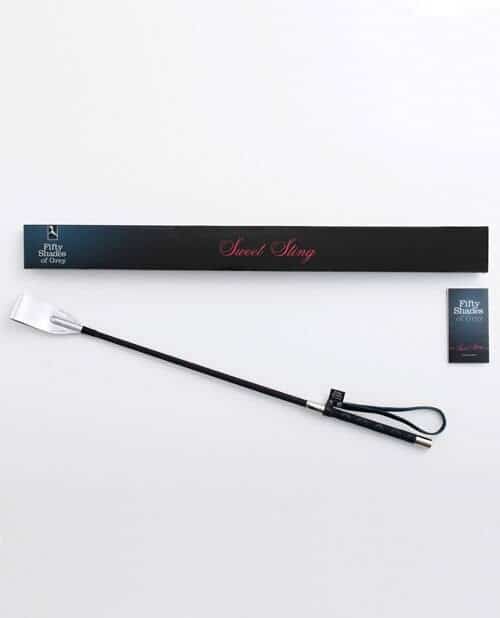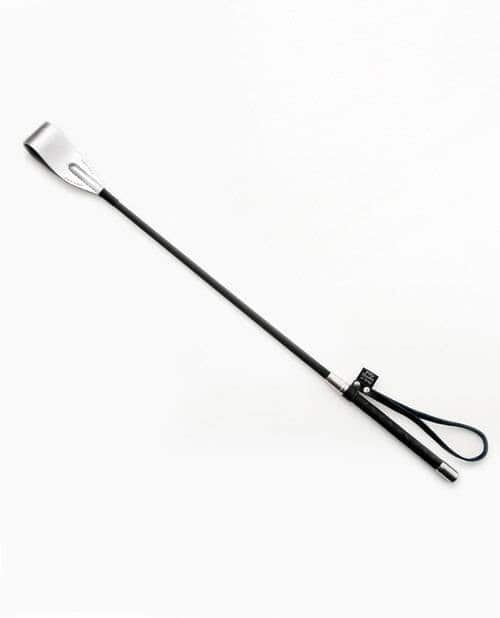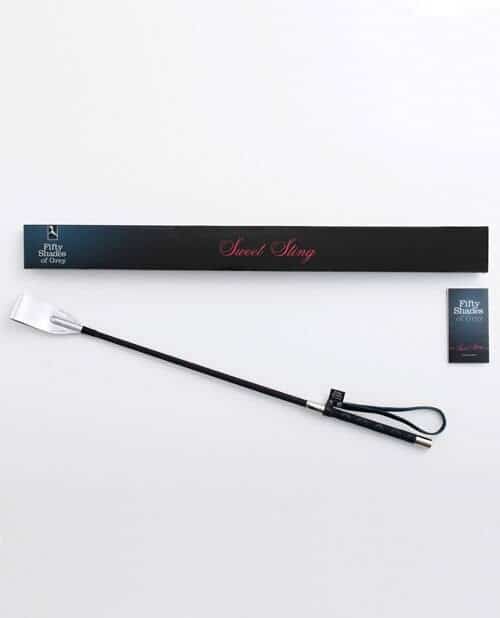 Fifty Shades of Grey Sweet Sting Riding Crop
Description

Fifty Shades of Grey Sweet Sting Riding Crop
Part of the Fifty Shades of Grey The Official Pleasure Collection approved by author E L James
"At the touch of leather, I quiver and gasp. He flicks the crop and it hits that sweet spot with a sharp slap, until finally, that's it – I can take no more – and I come, gloriously, shouting my release." – Anastasia Steele.
Enliven your bedroom bondage play with this slender spanking crop. Use this riding crop with a thick leather tip to whip your lover's body into full arousal. Tracing the silver tip across the skin and deliver sharp, warming stings on the flesh, which will slowly subside with soothing strokes leaving your lover aching with desire. Offering a balance between pleasure and pain, this horse whip can be used to precisely stimulate and indulge the most sensitive areas of the body. During play, the senses will heighten enhancing the pleasure that is experienced from every touch just for a few moments pain.
This whip boasts leather detail to the wrist strap and tip, a braided stem and a soft rubber handle.
The Fifty Shades of Grey Sweet Sting Riding Crop is the ideal erotic gift for fans of the trilogy.