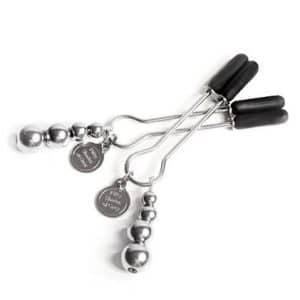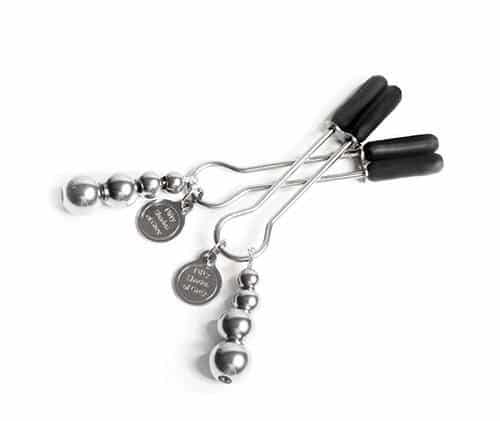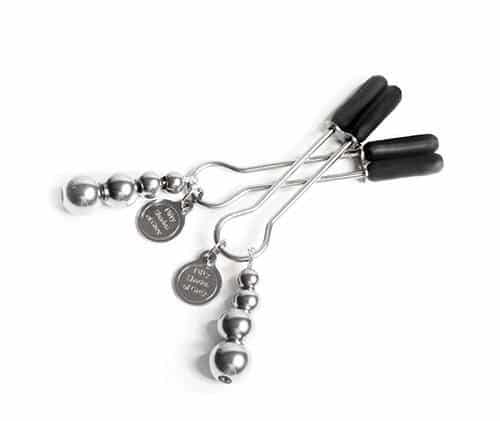 Fifty Shades The Pinch Nipple Clamps
Description

Fifty Shades The Pinch Nipple Clamps
Part of the Fifty Shades of Grey – The Official Pleasure Collection approved by author E L James
These weighted nipple clamps are an excellent way to combine pleasure and pain.
Firm-but-gentle, these adjustable clamps pinch the nipples with just the right amount of pressure that builds slowly. Hanging from each tweezer clamp is a string of metal weights, causing further sensation to resonate through the nipples with every subtle movement. Super soft silicone diffuses the severity of these clamps, offering a cushioned bite that allows pressure and movement to be the focus of play.
Excellent for sensory play, your erotic experience can be deepened even further by pulling on the weights of the Pinch Nipple Clamps or using a vibrator on the sensitized nipples.
Features:
Metal, silicone, beading
Includes satin storage pouch
Waterproof
Measures | 3.25″ x .375″