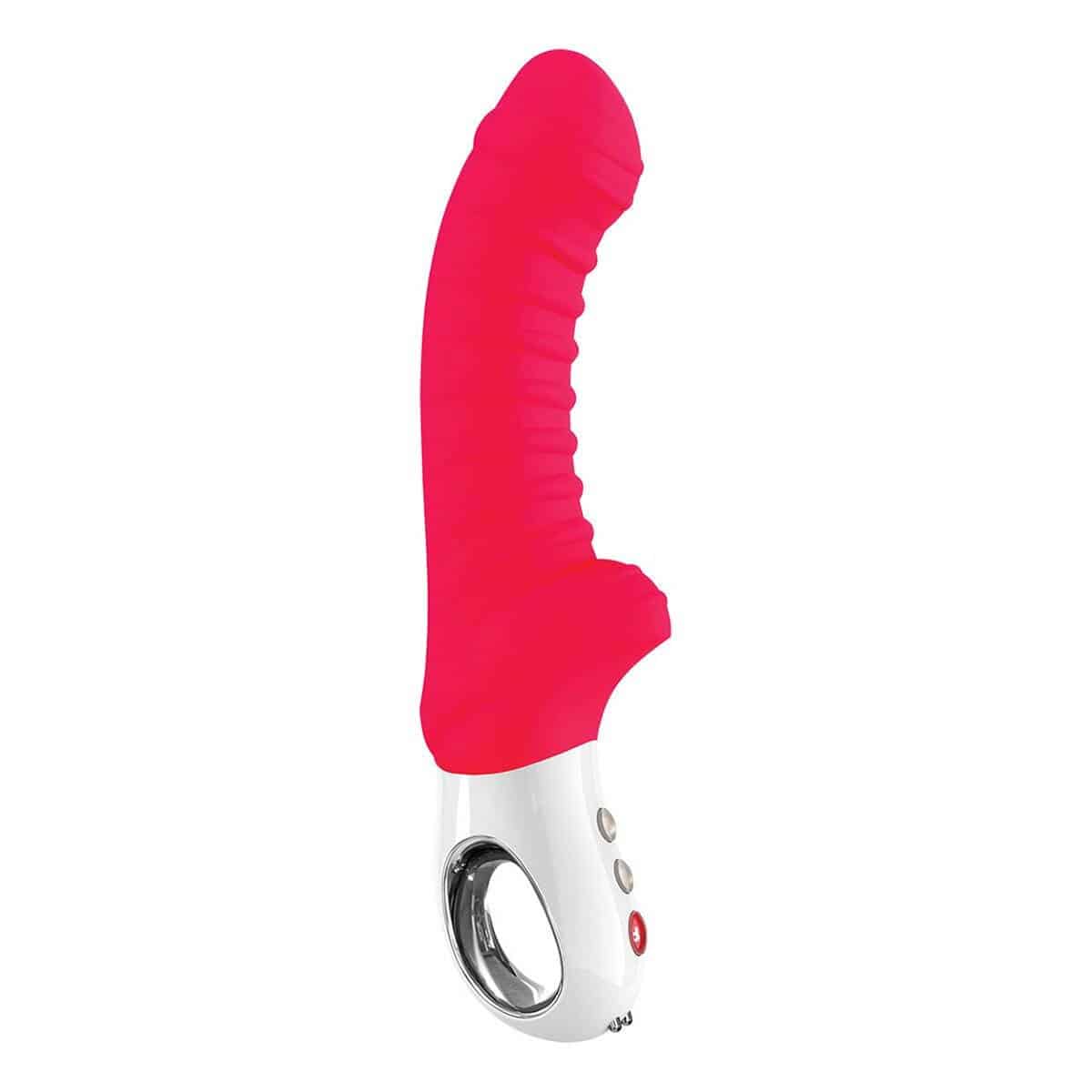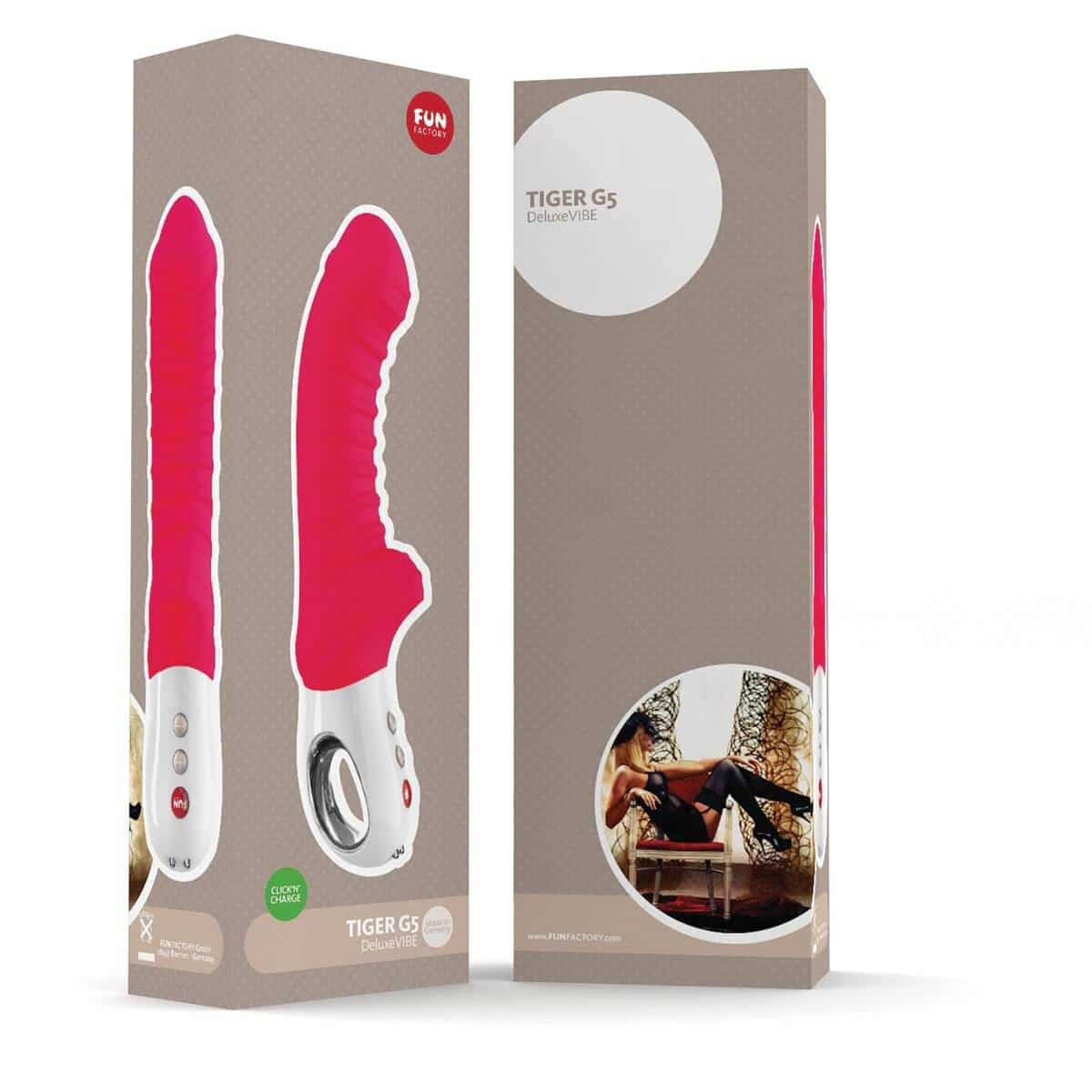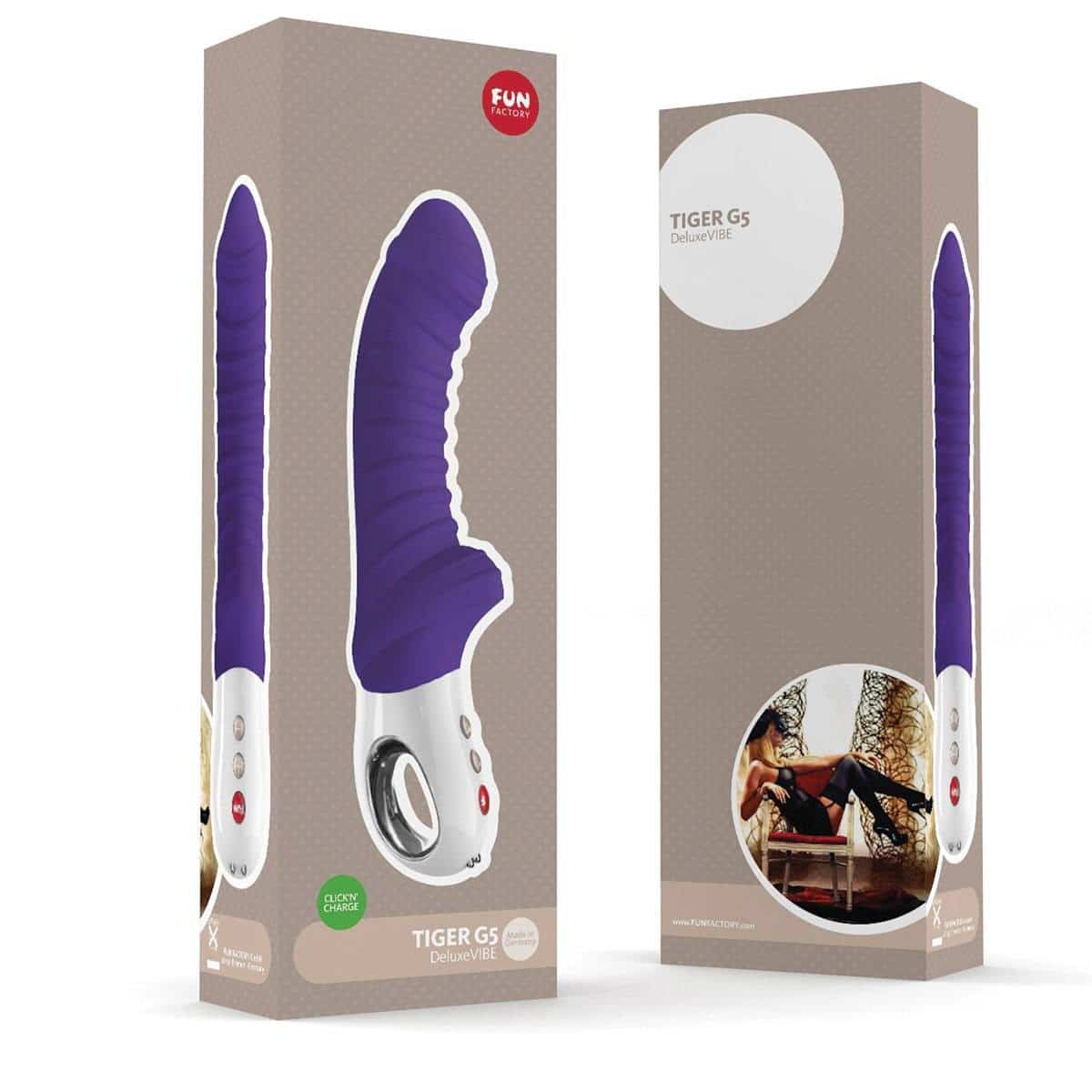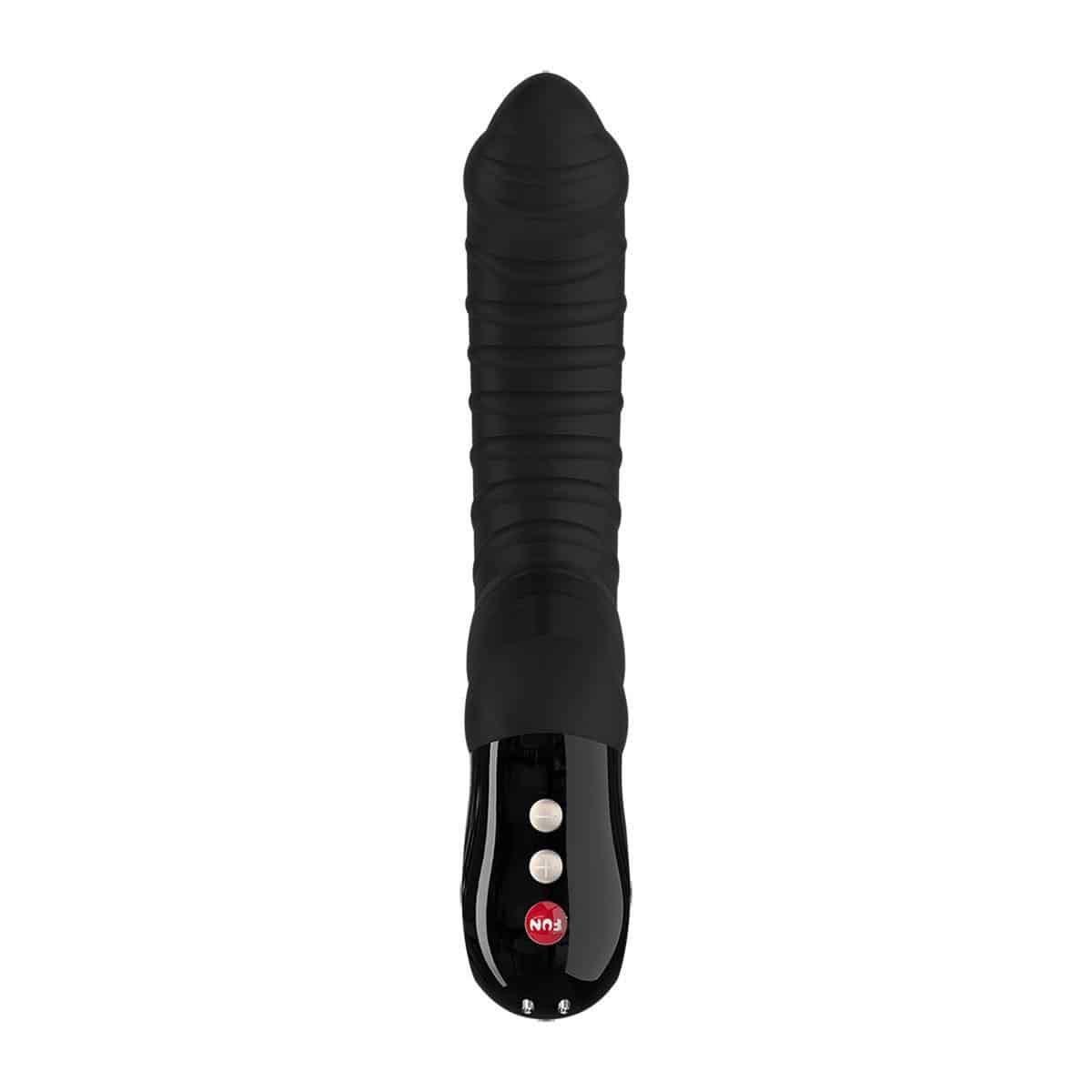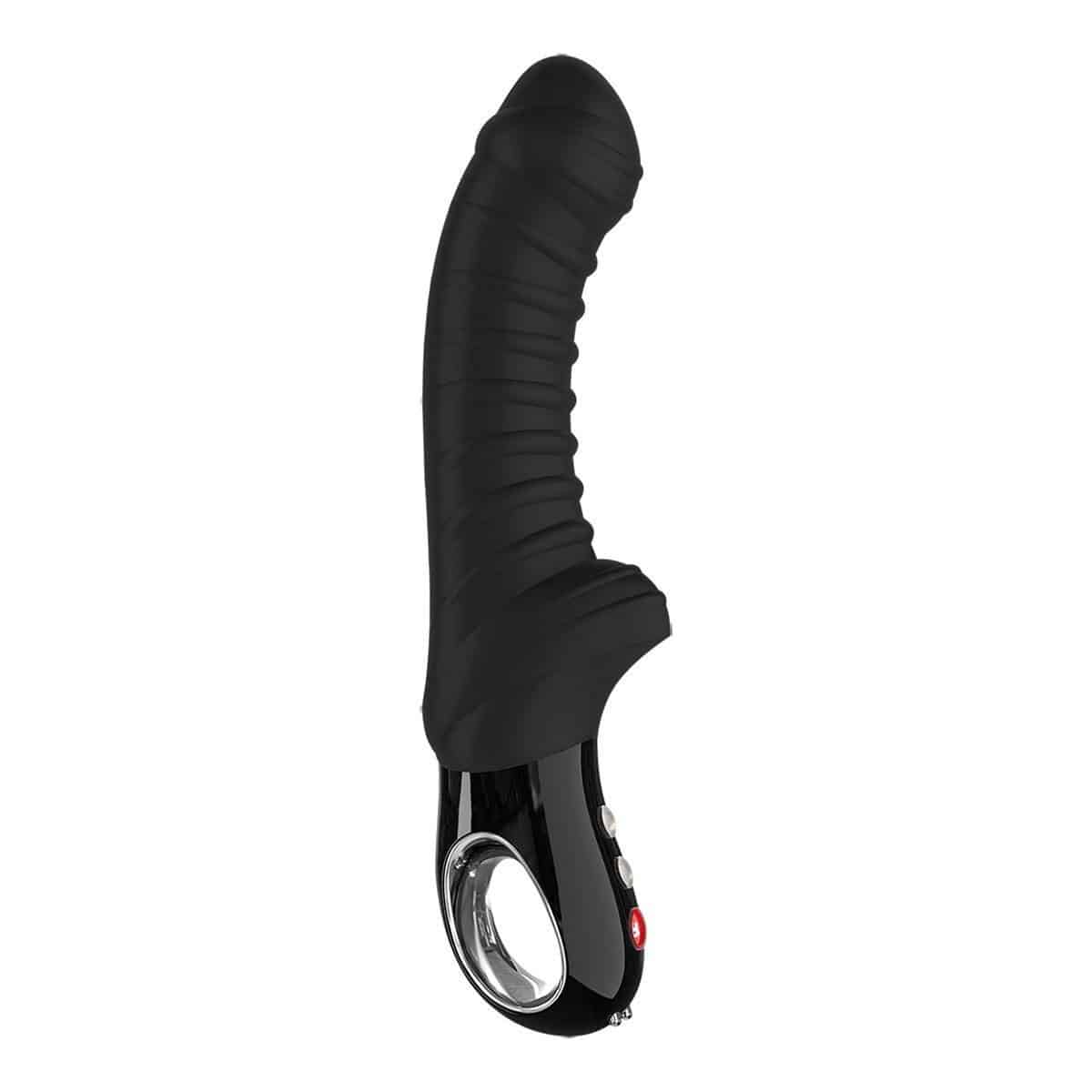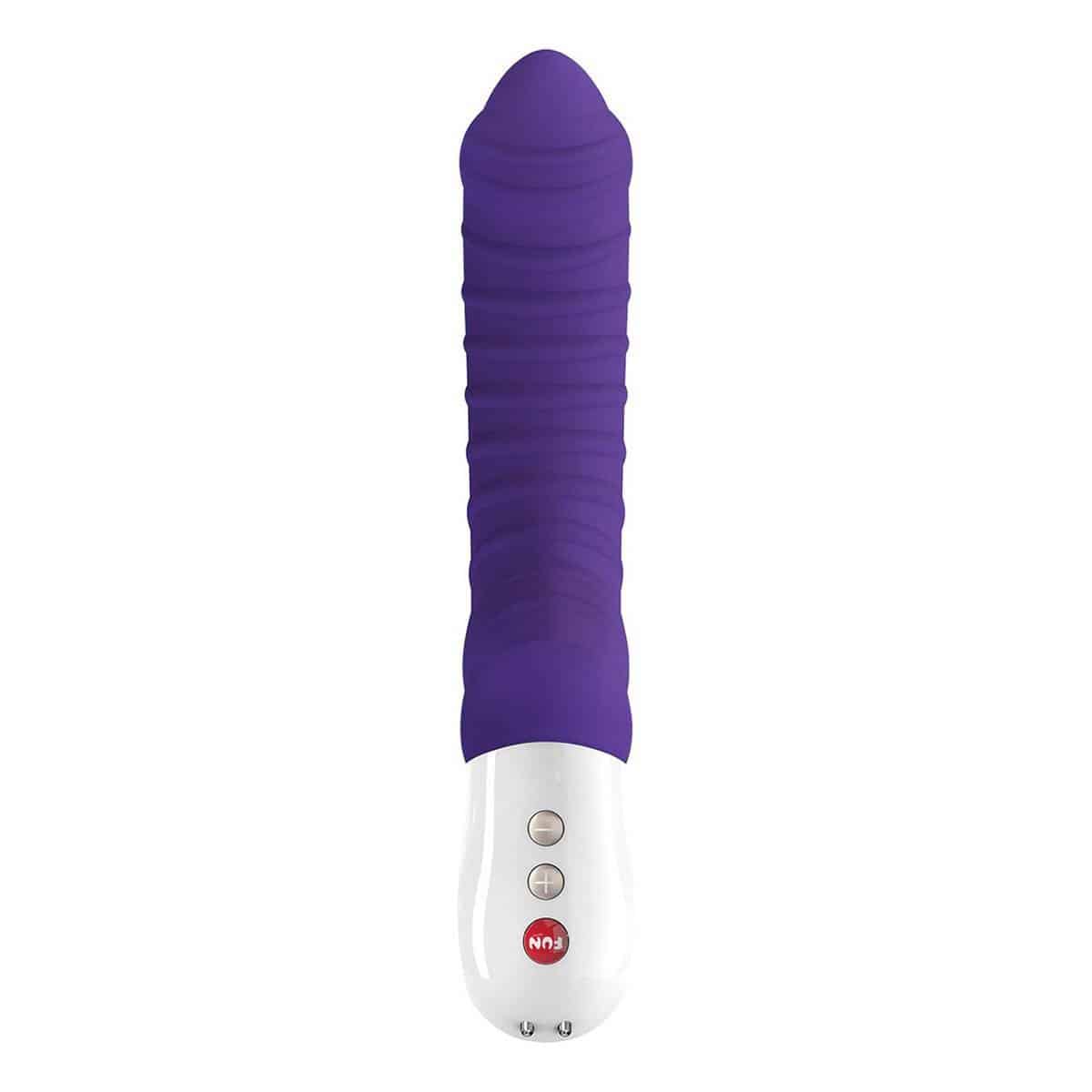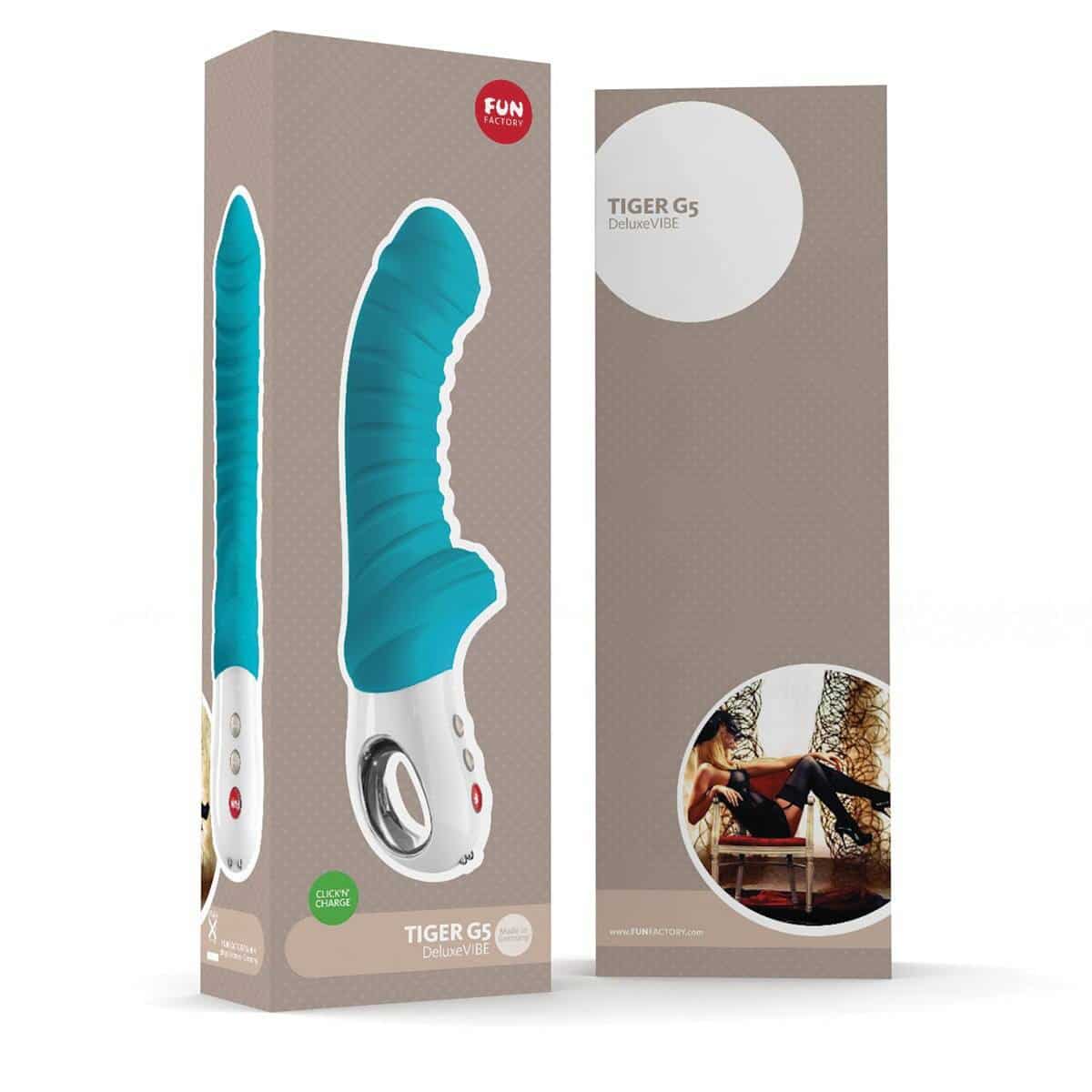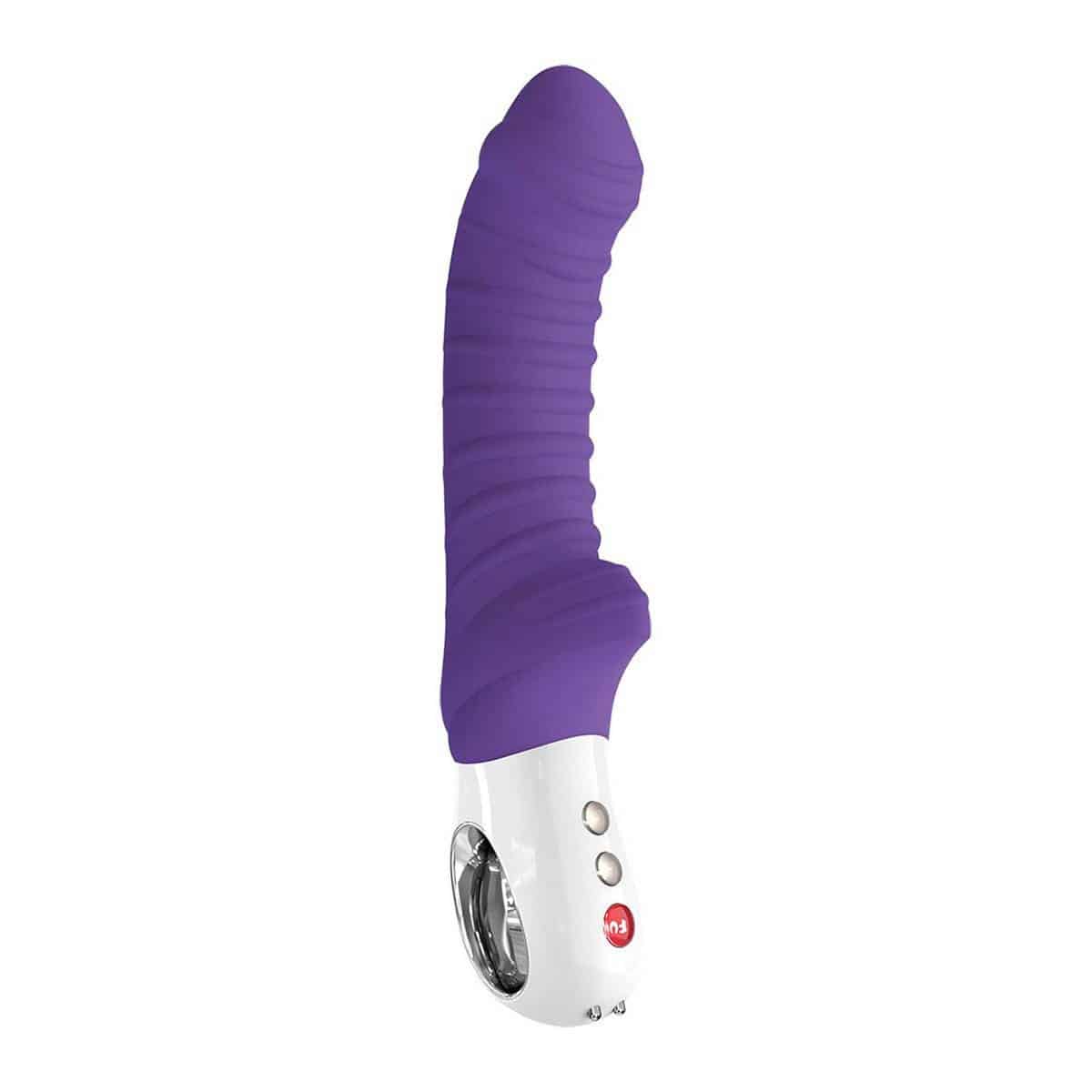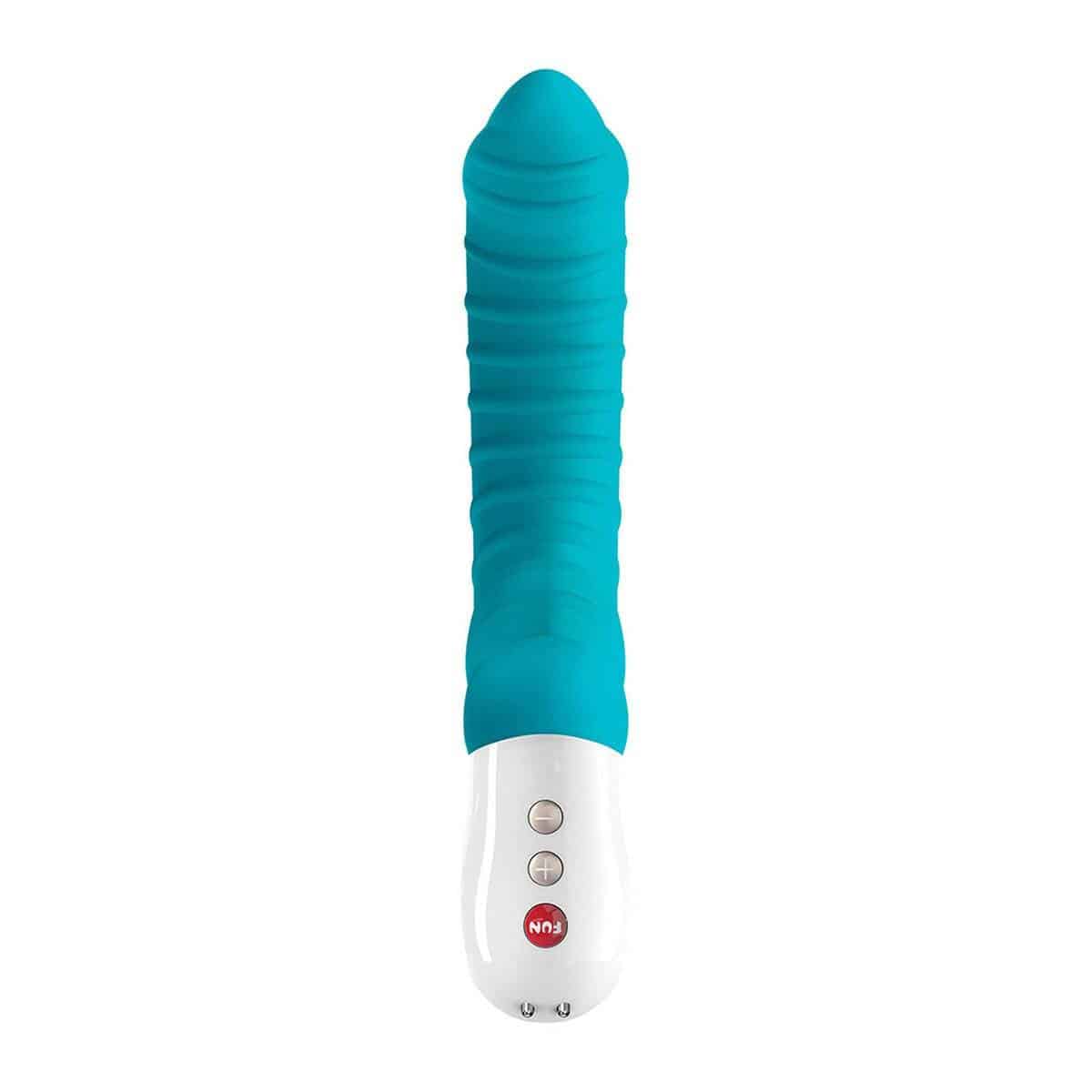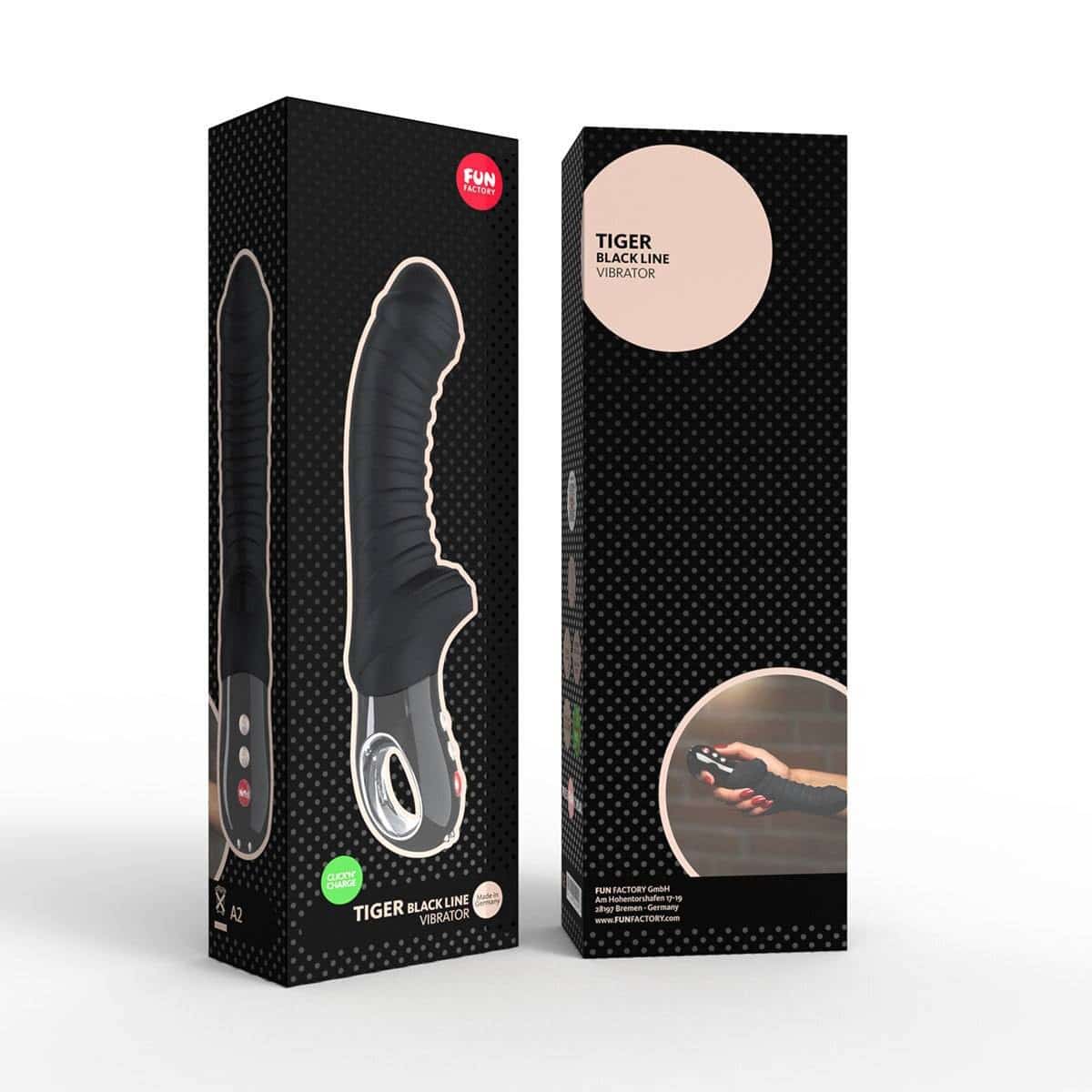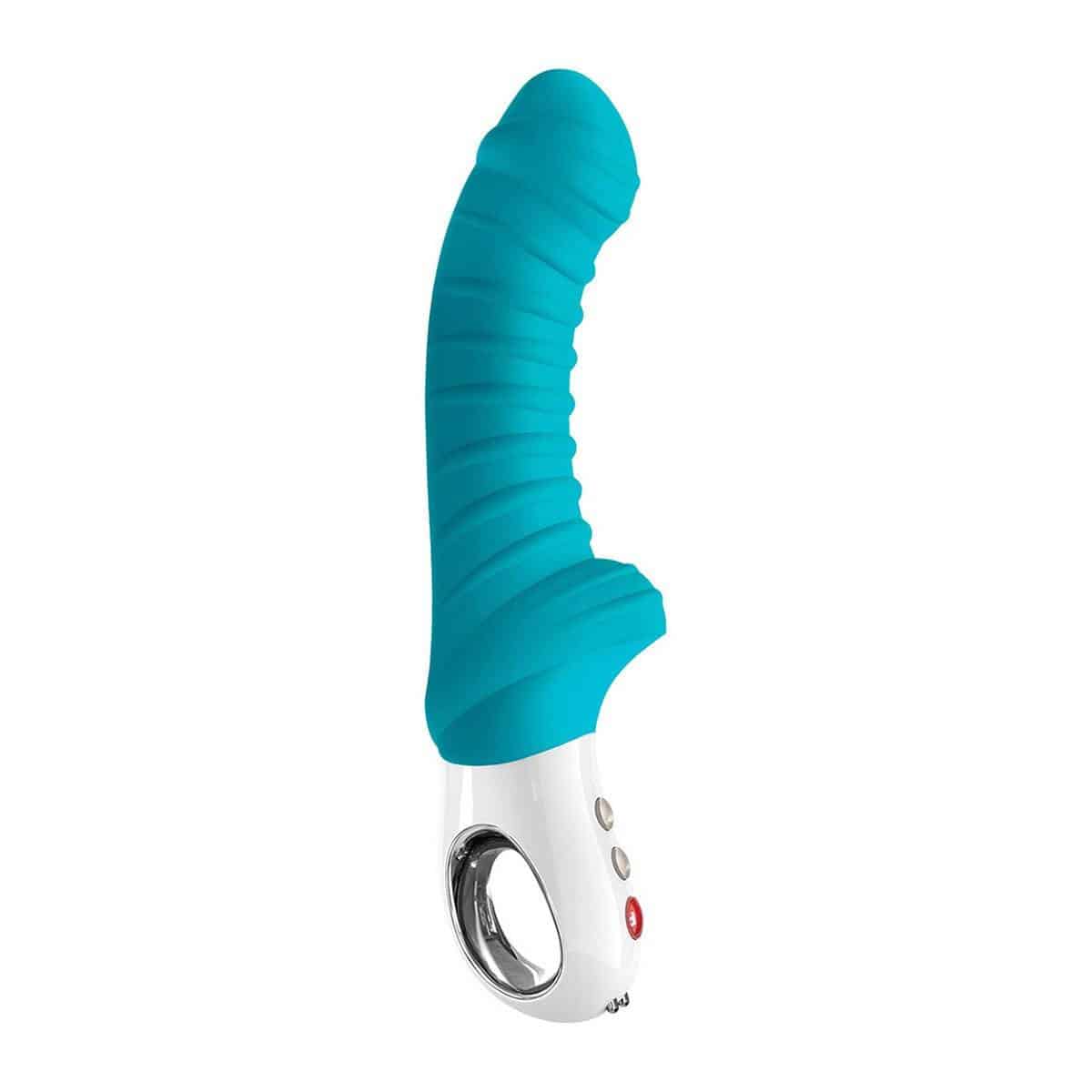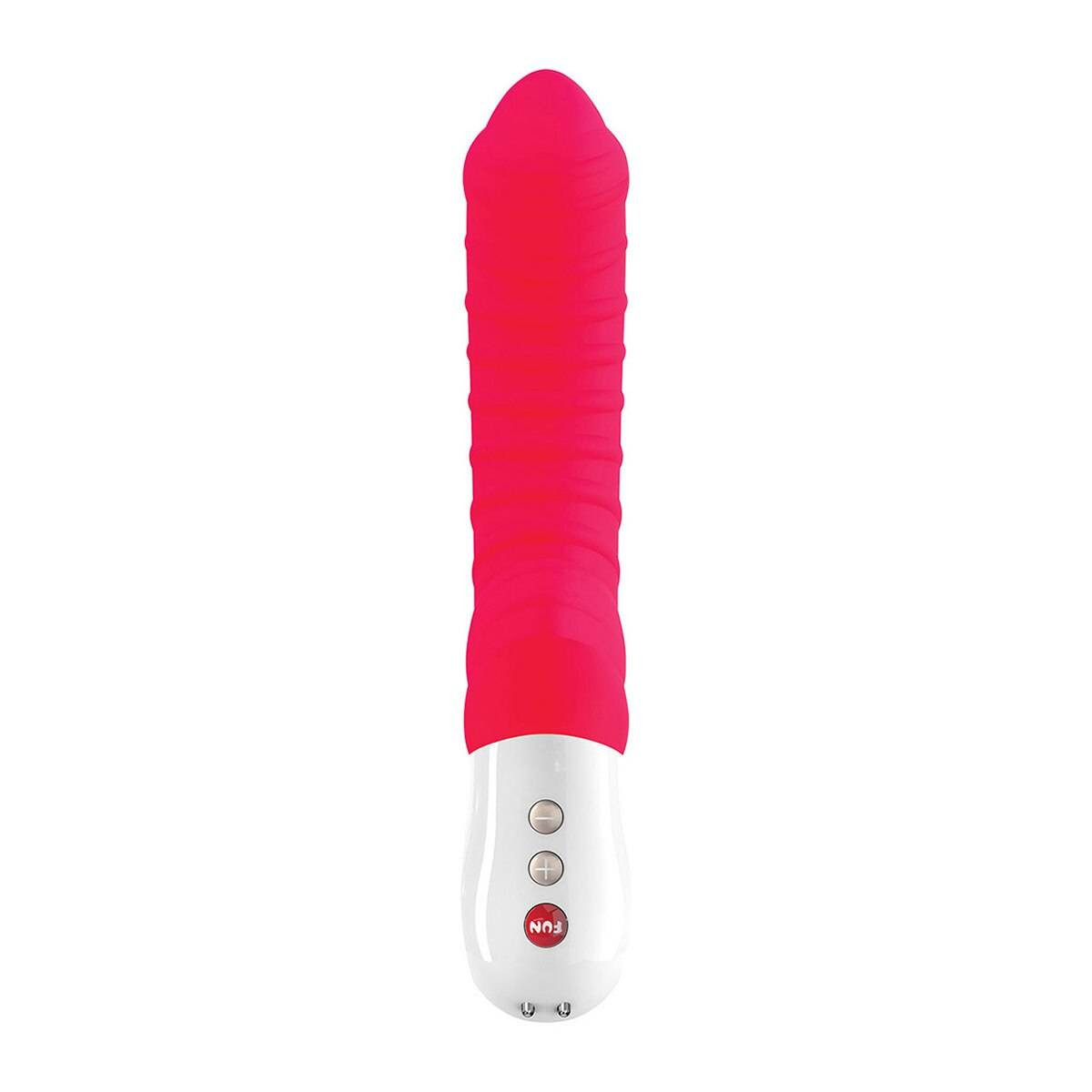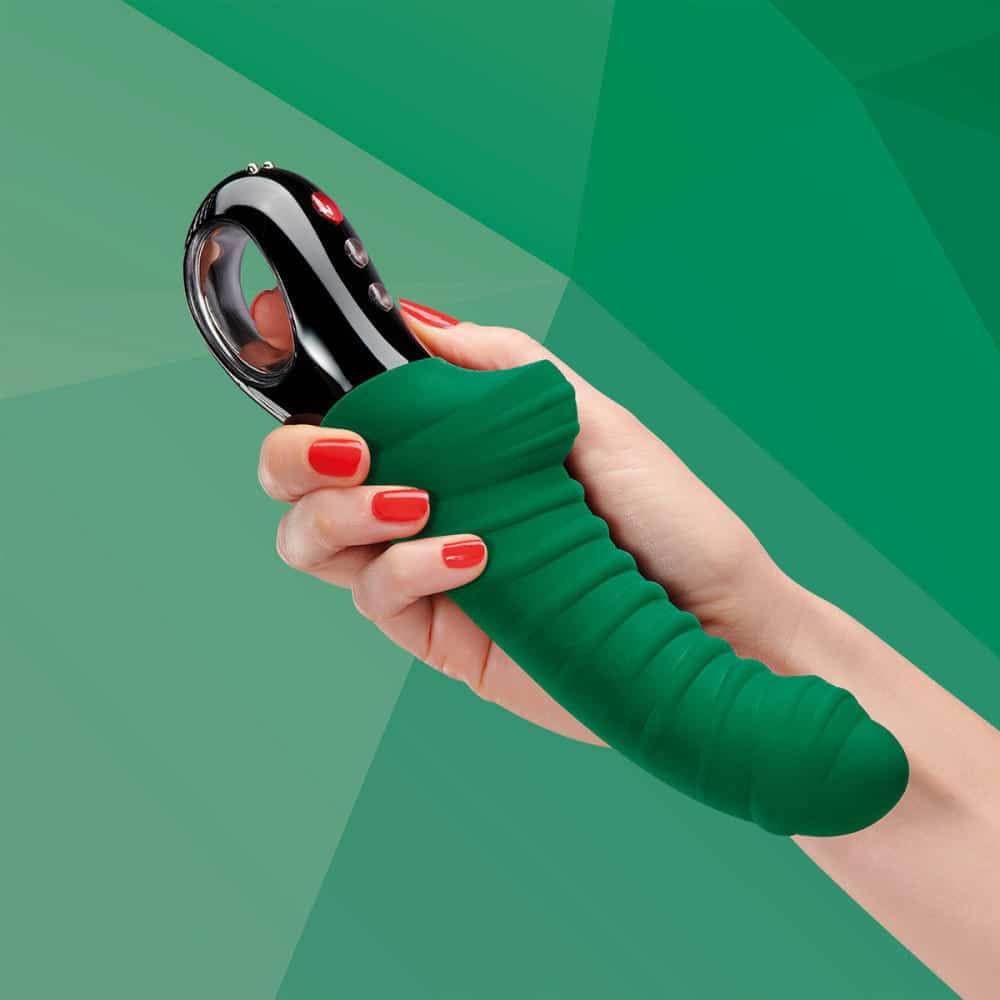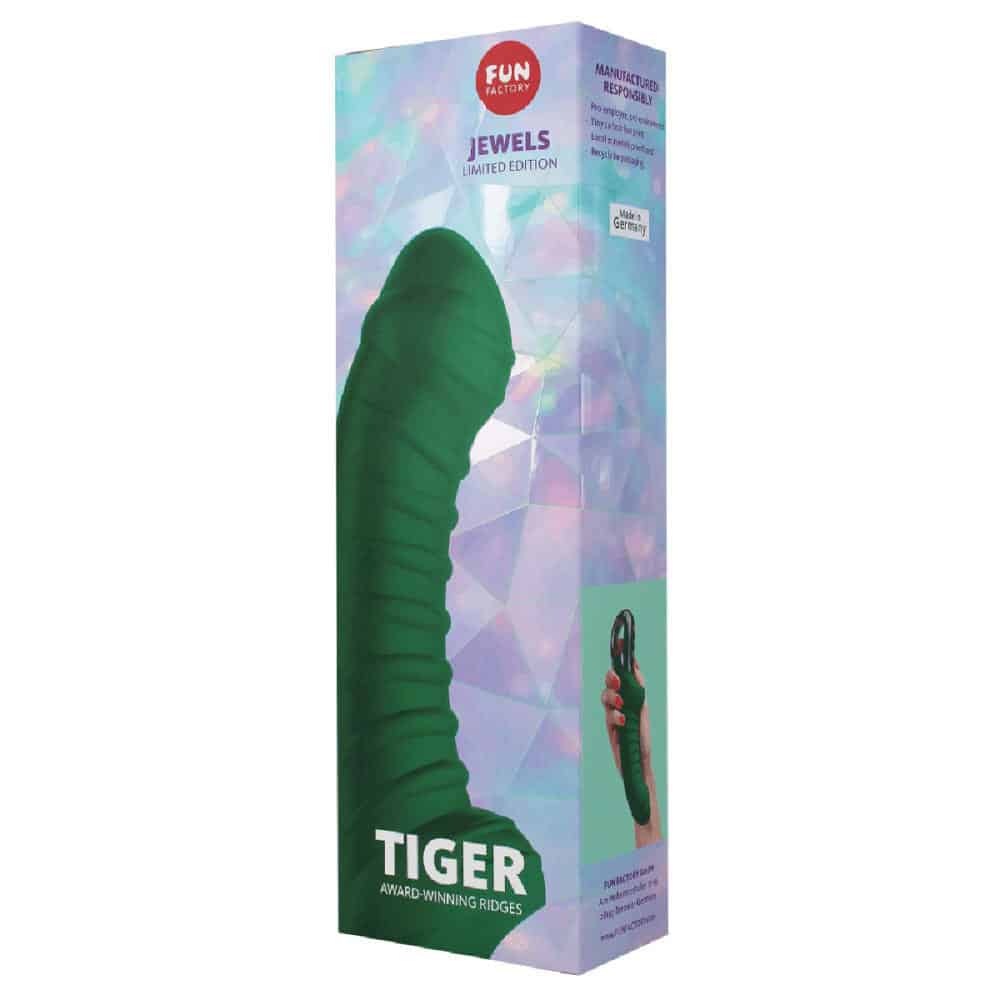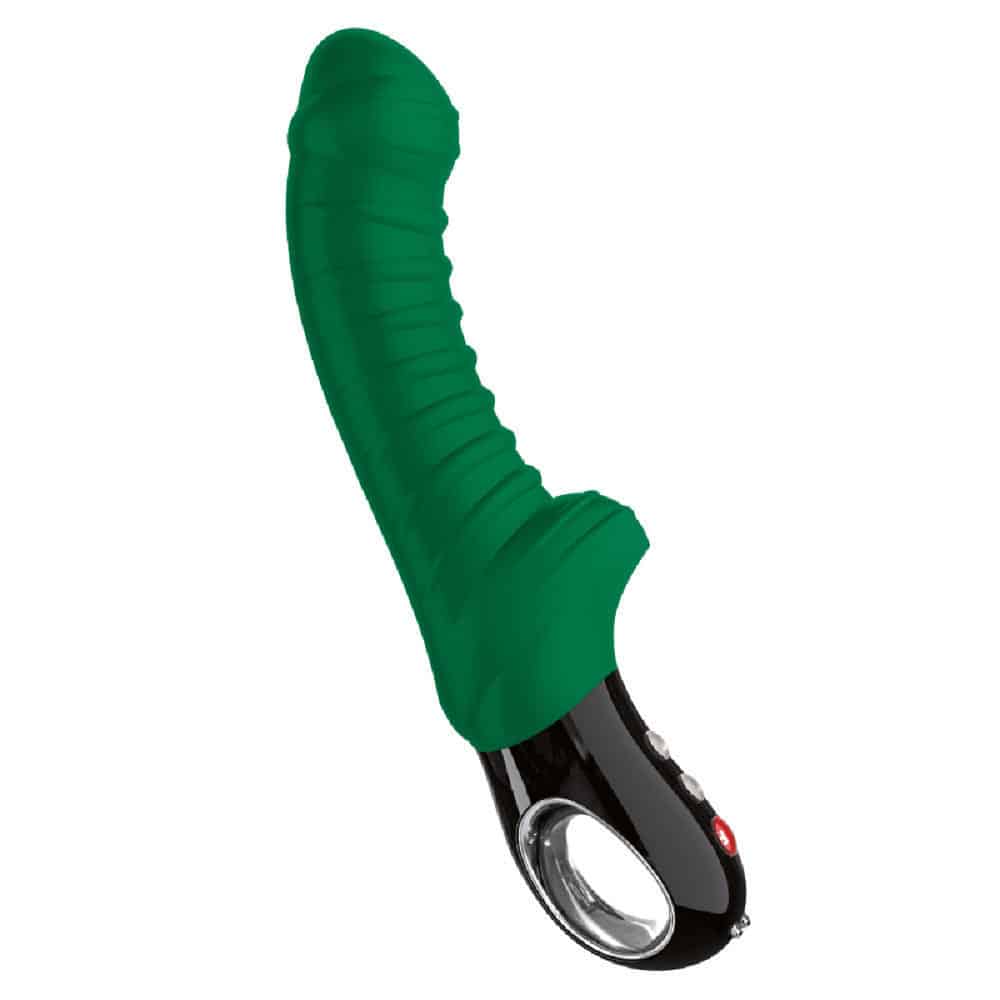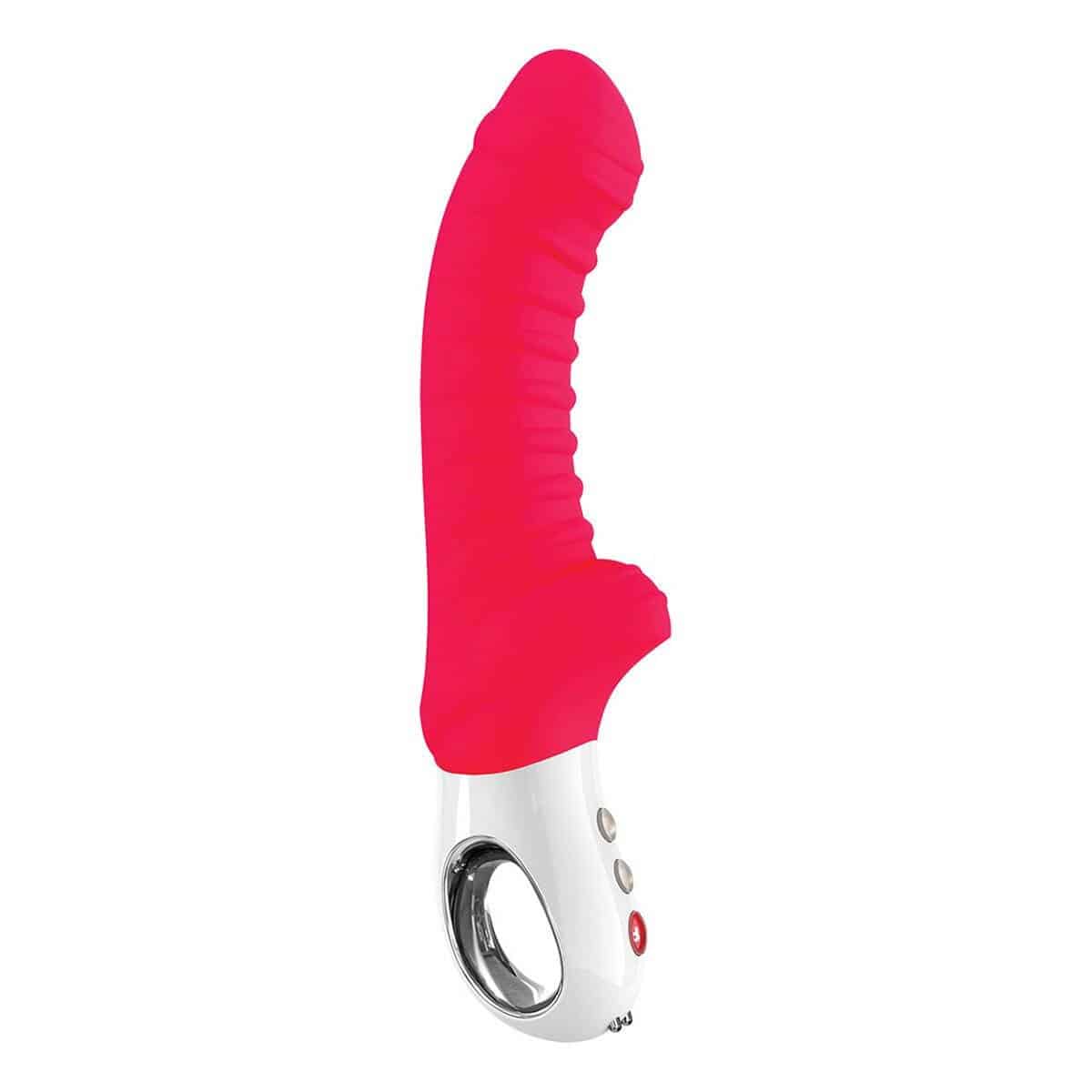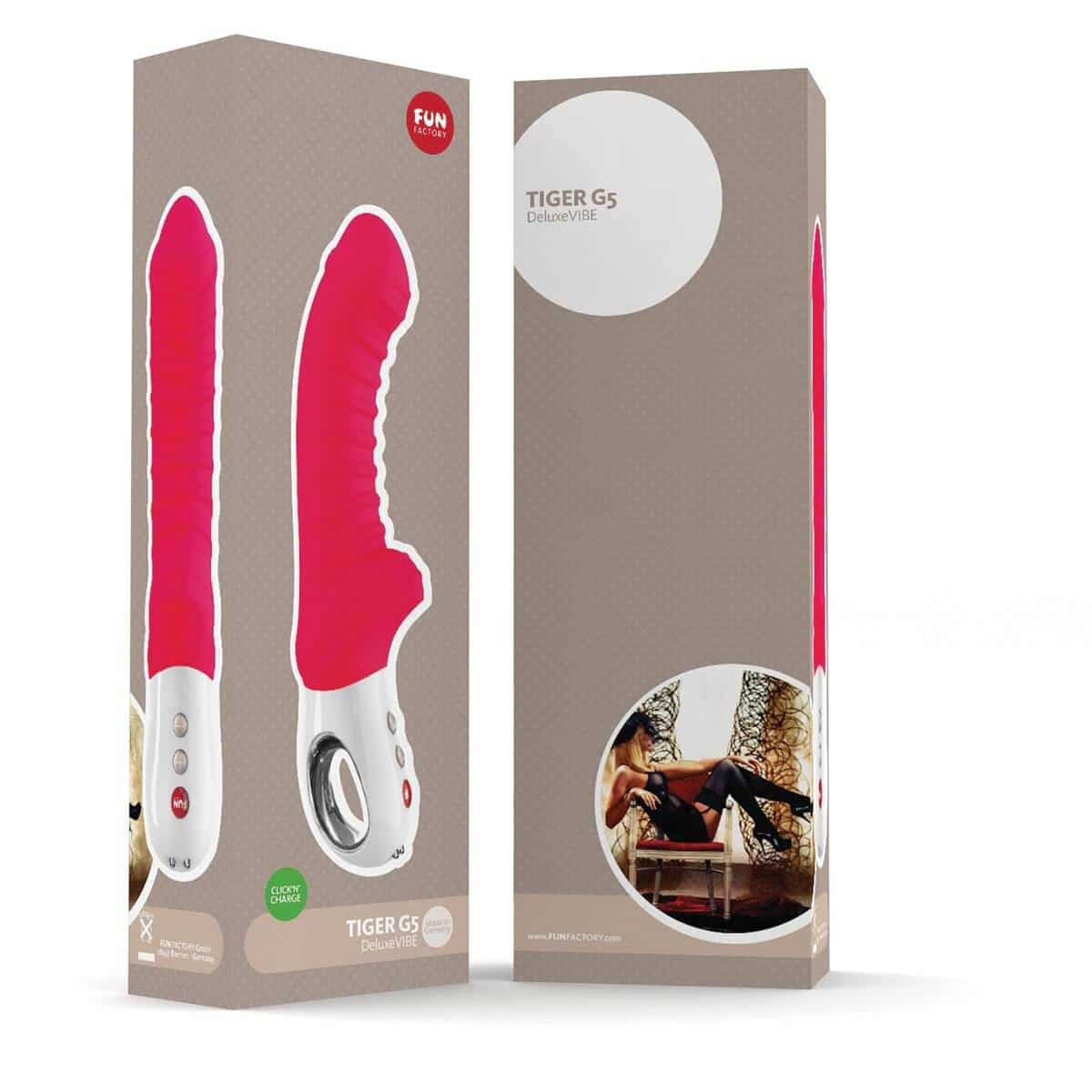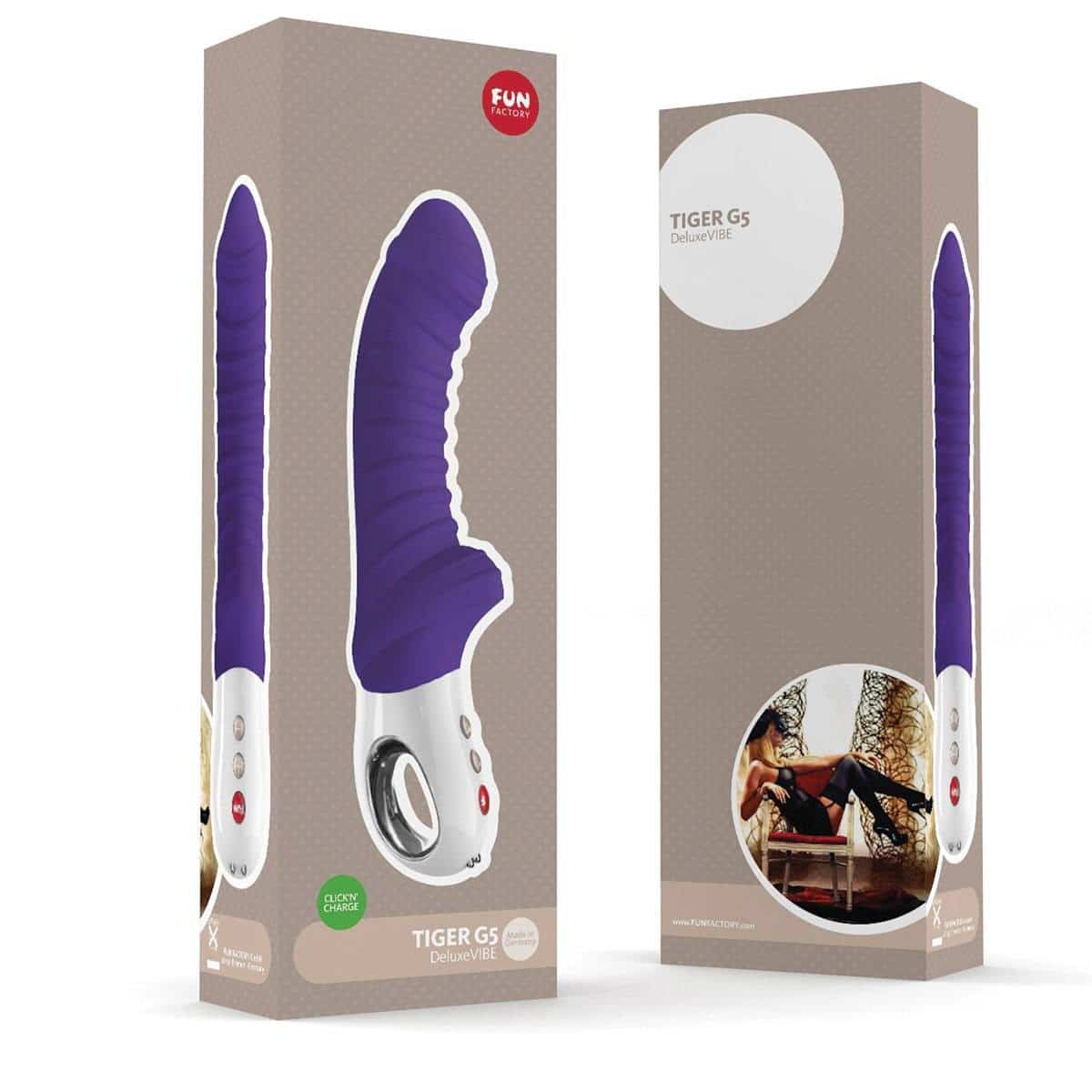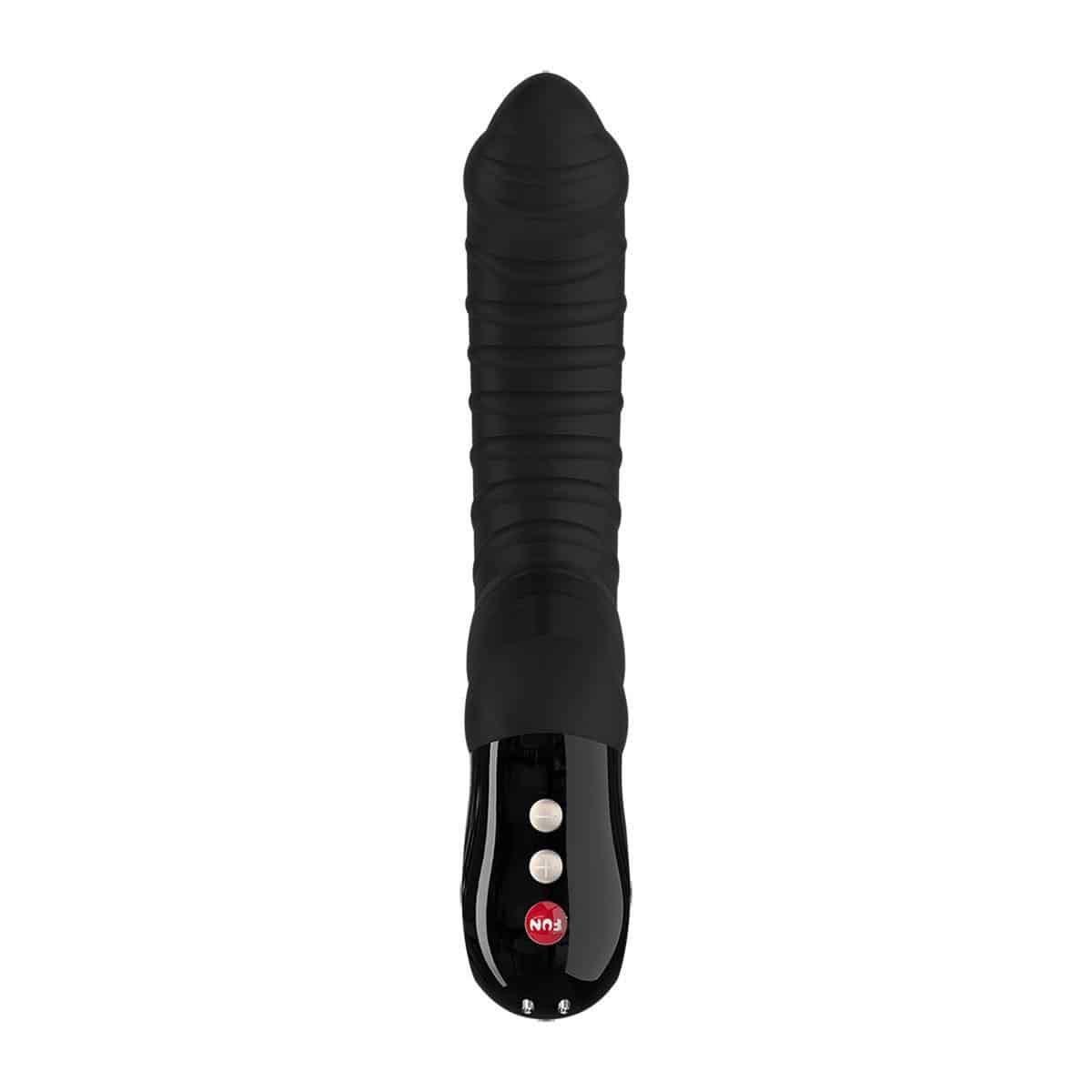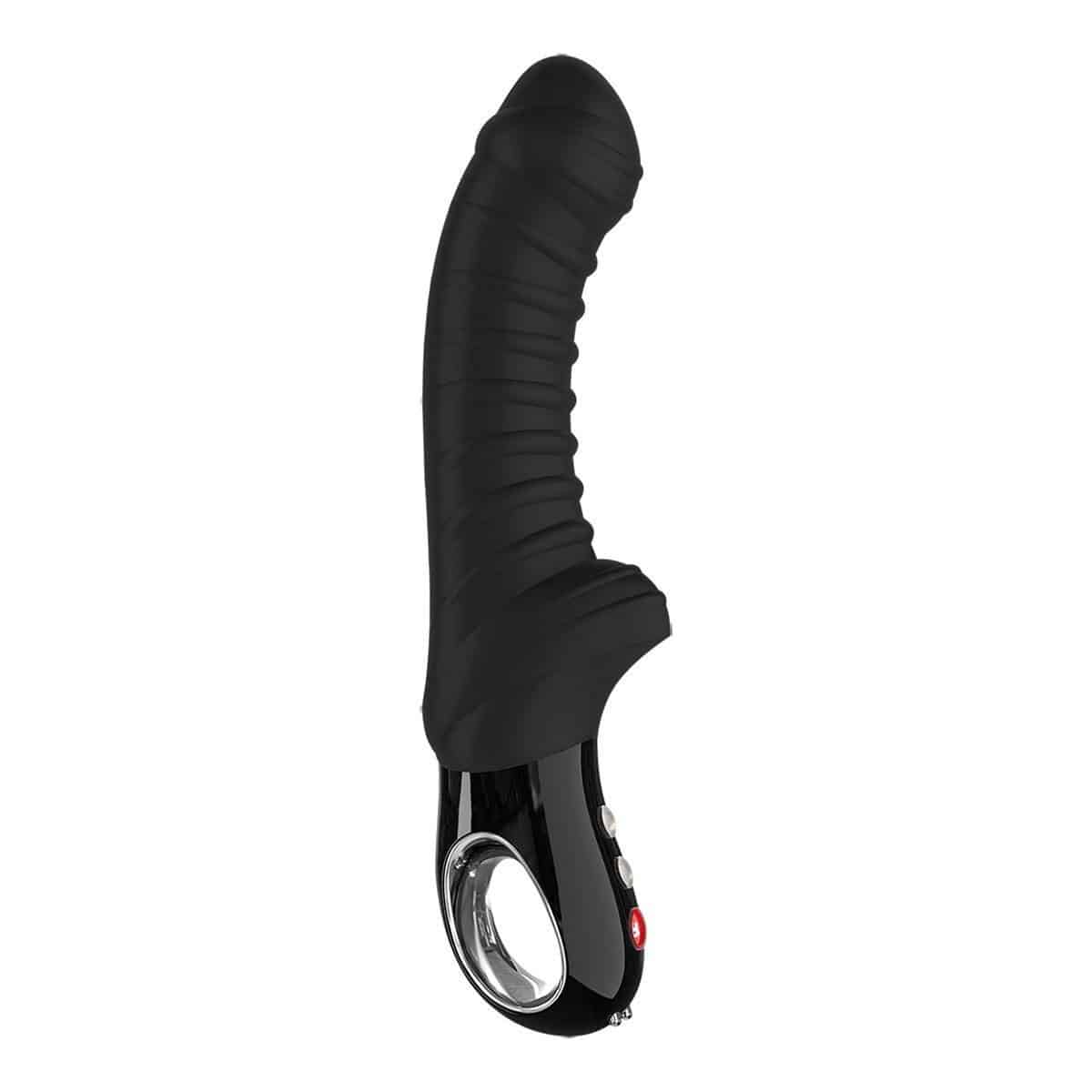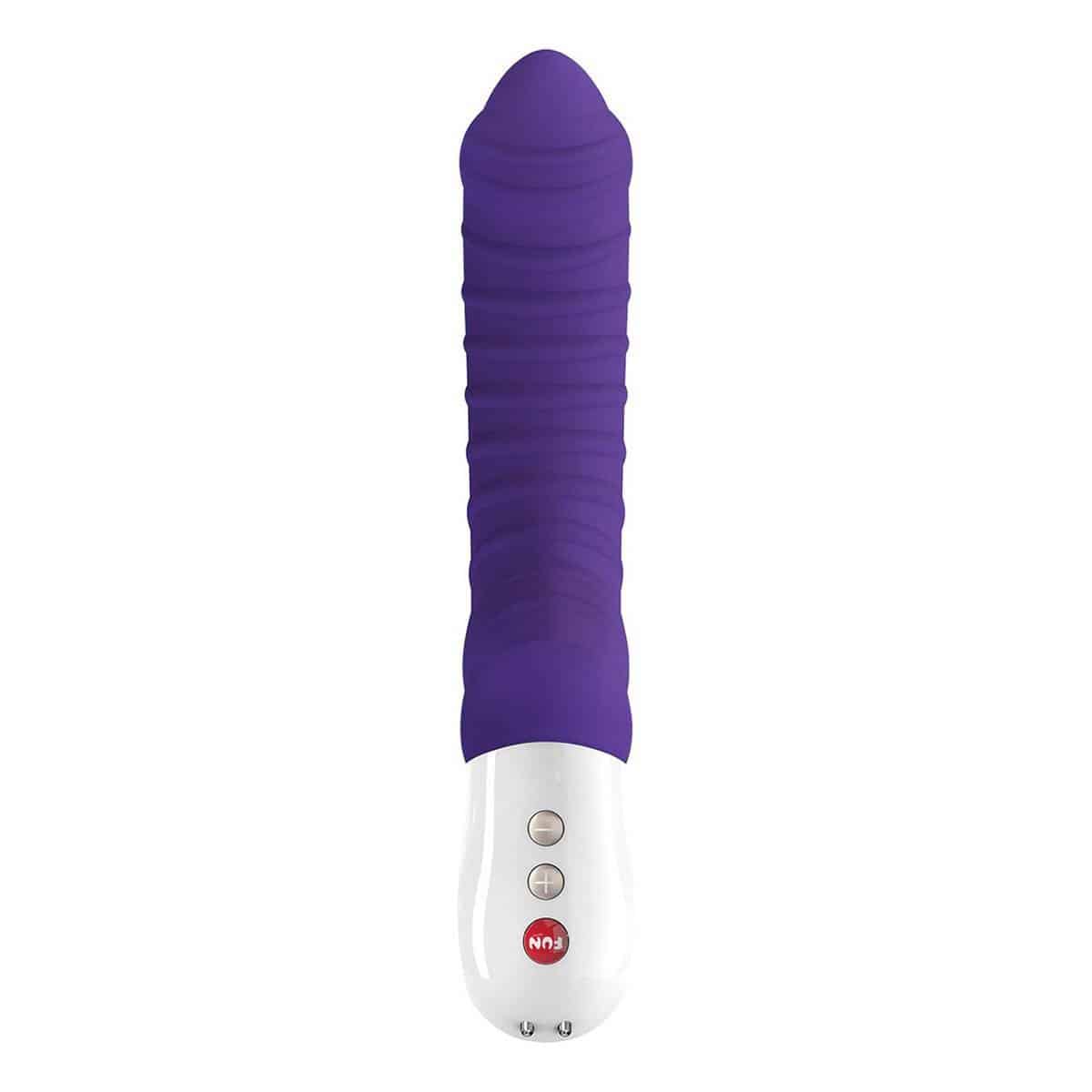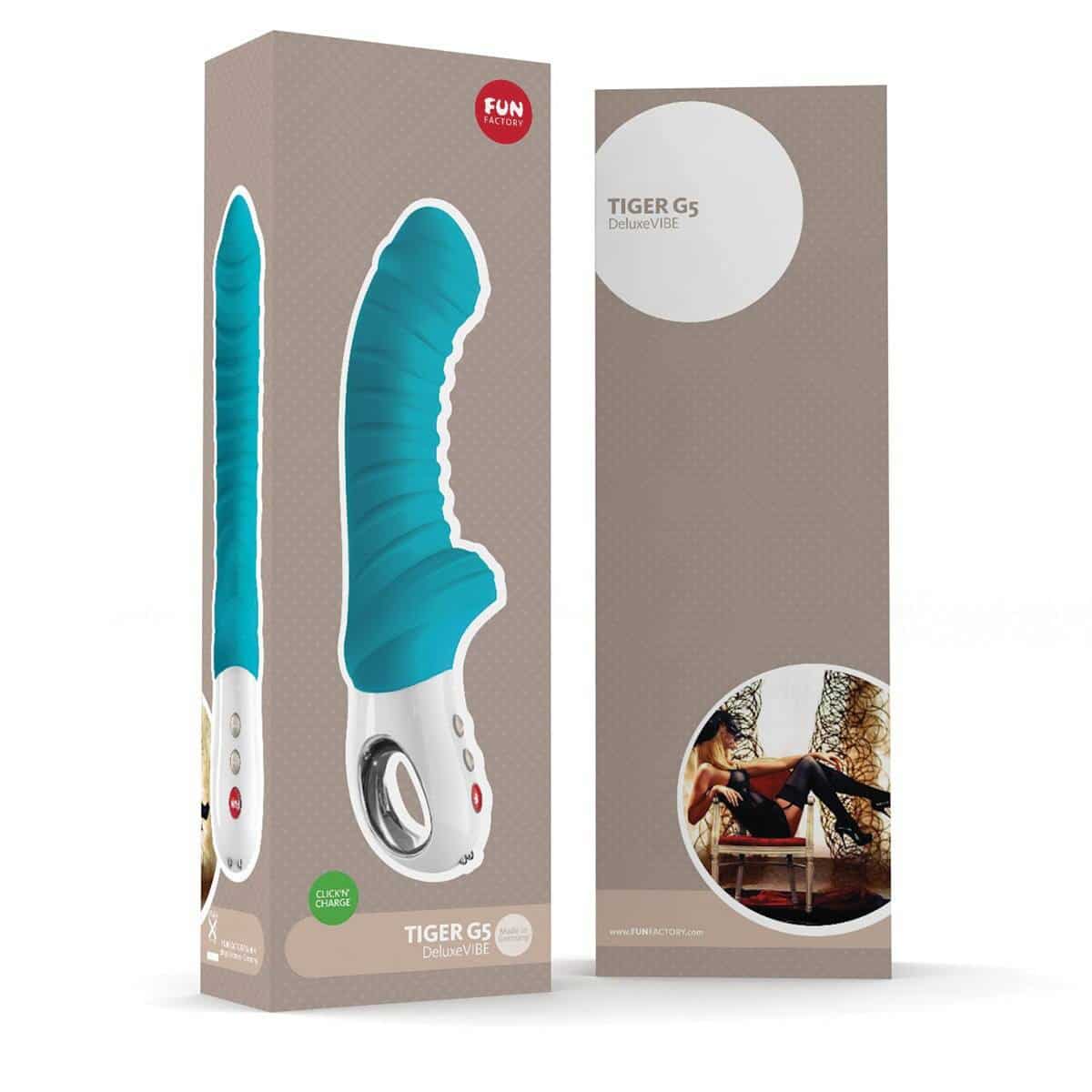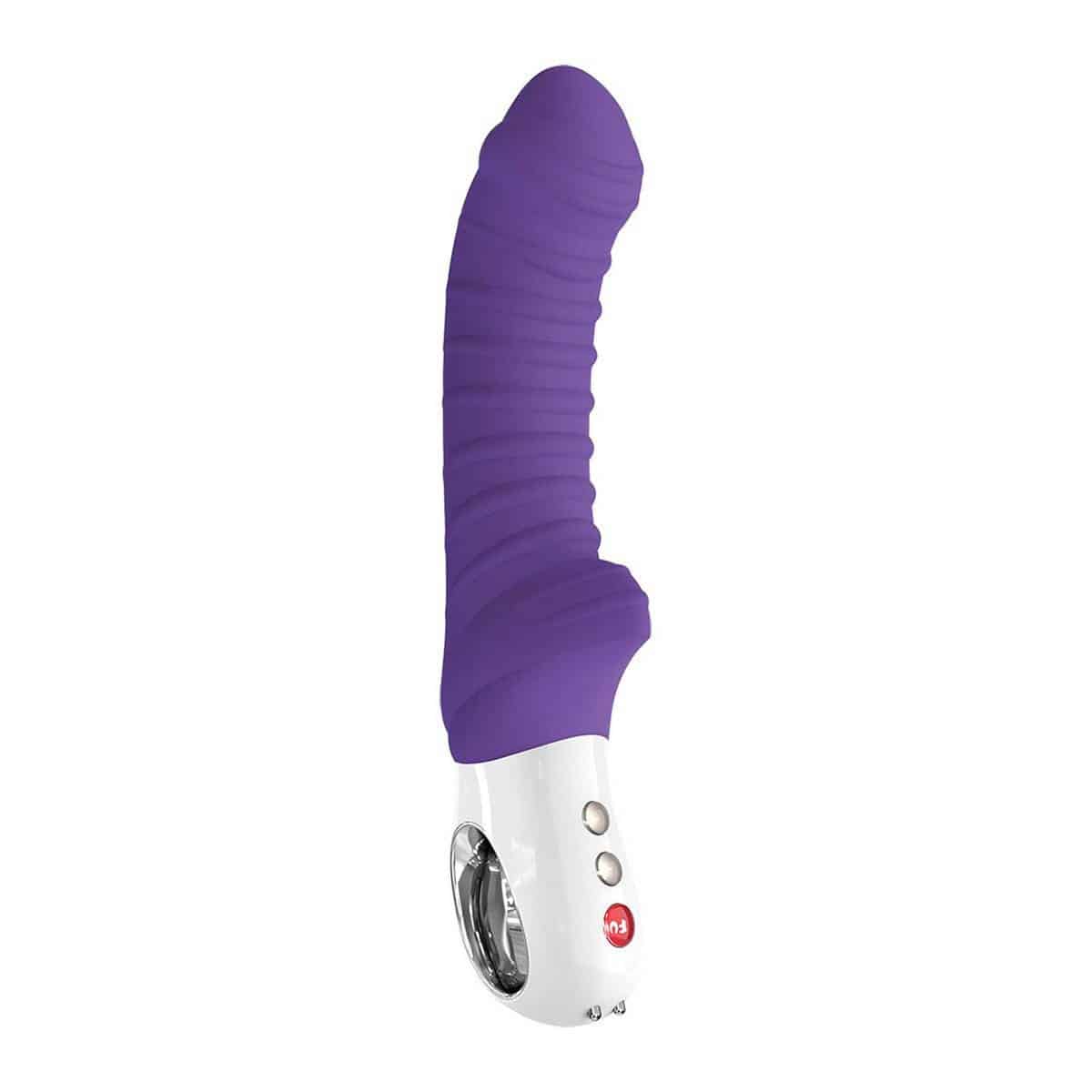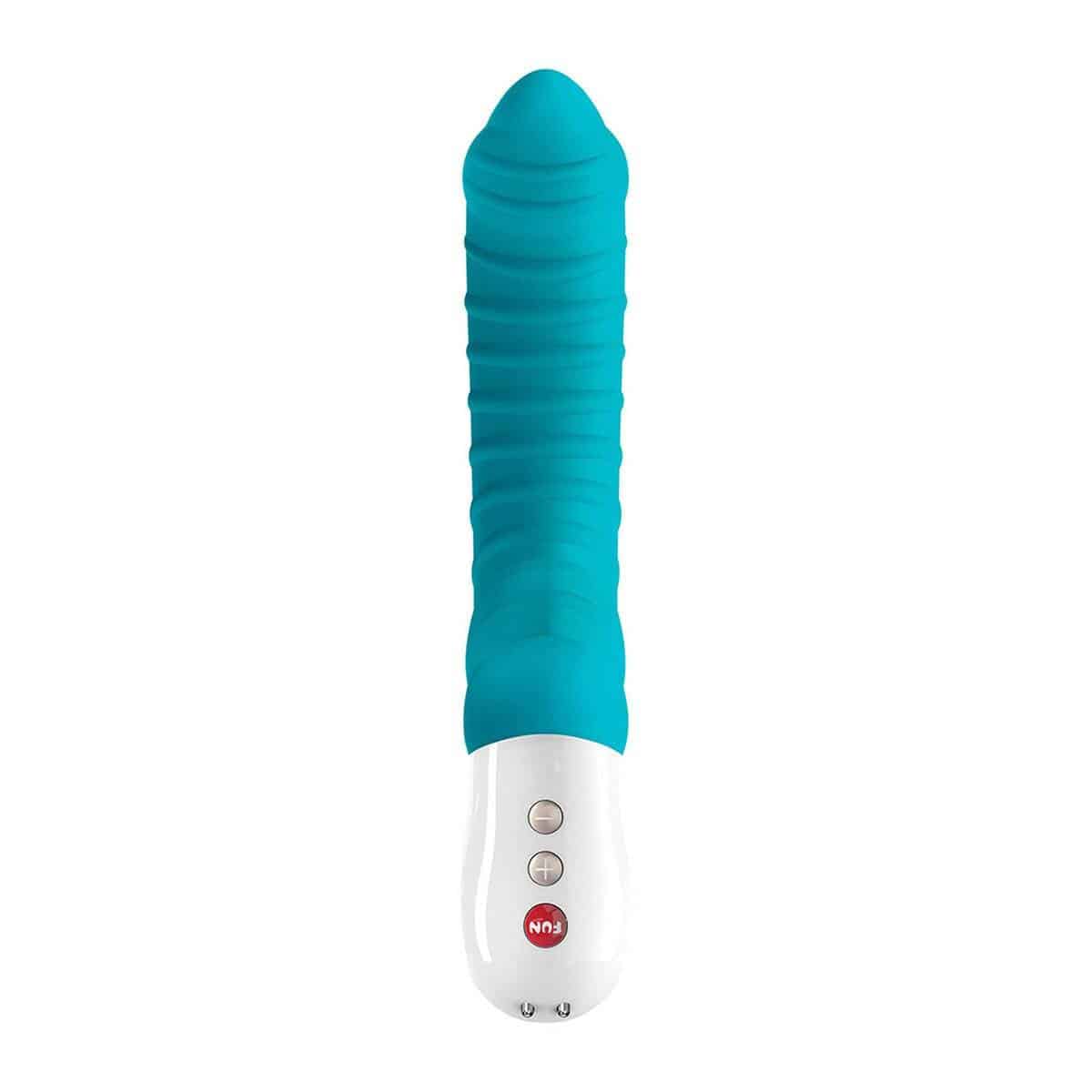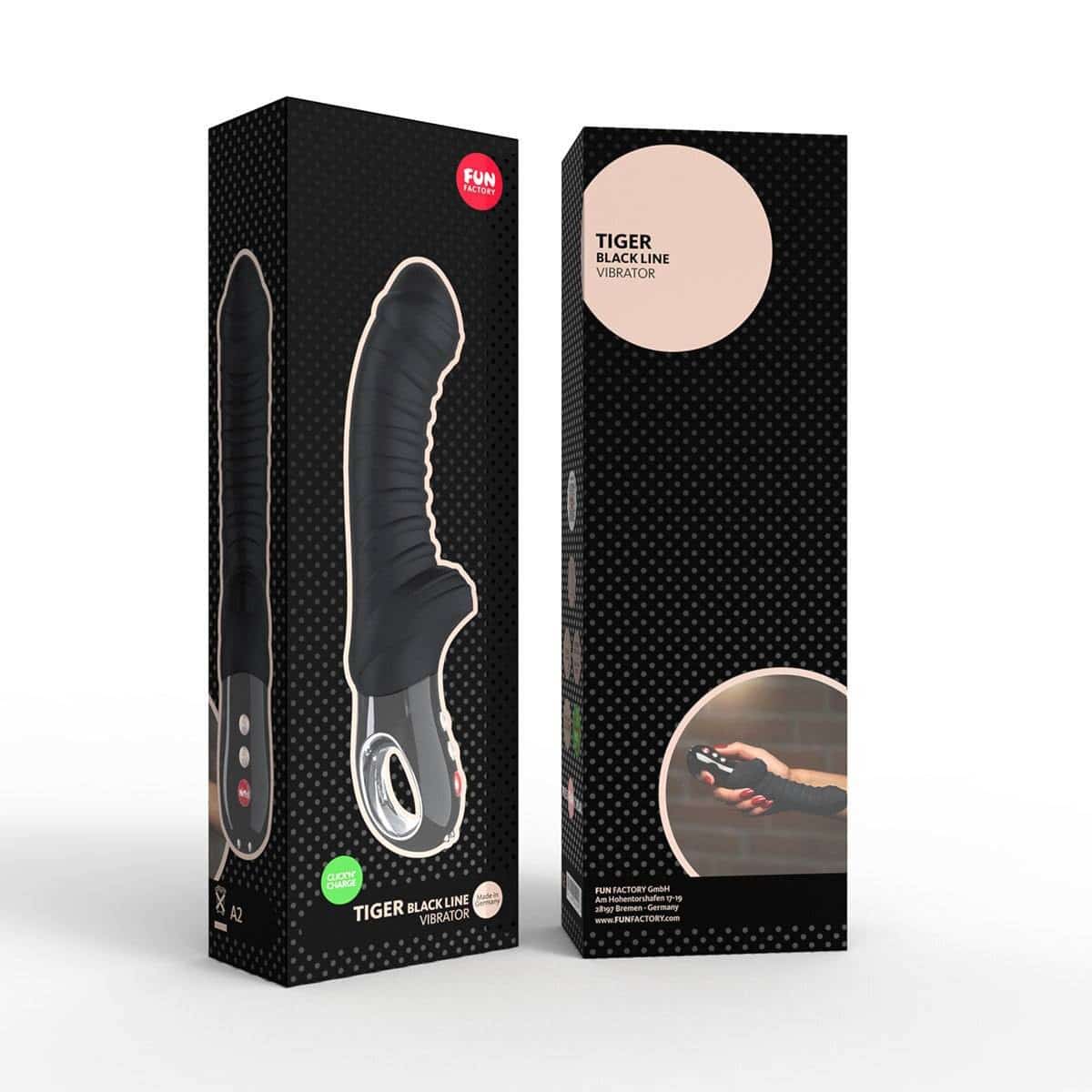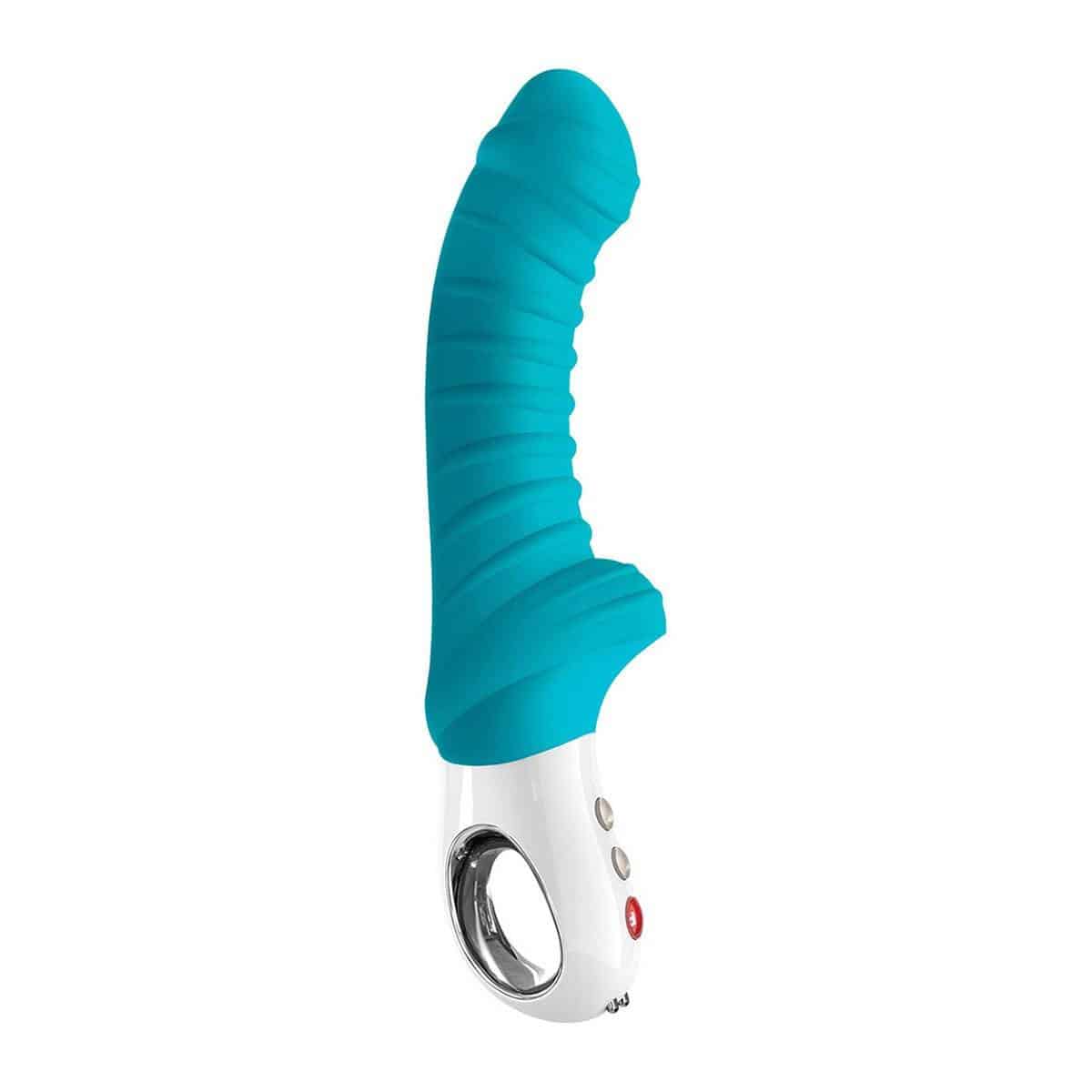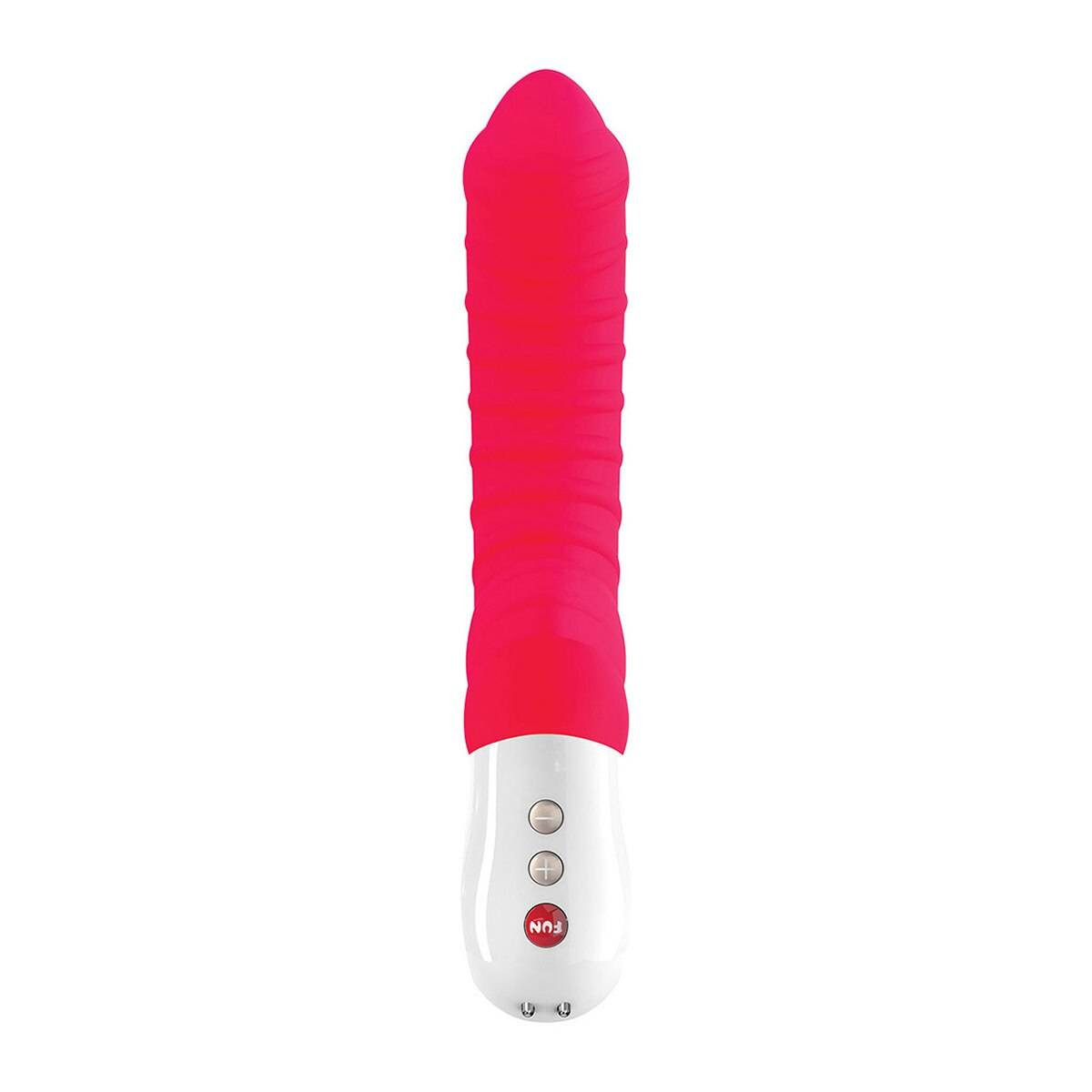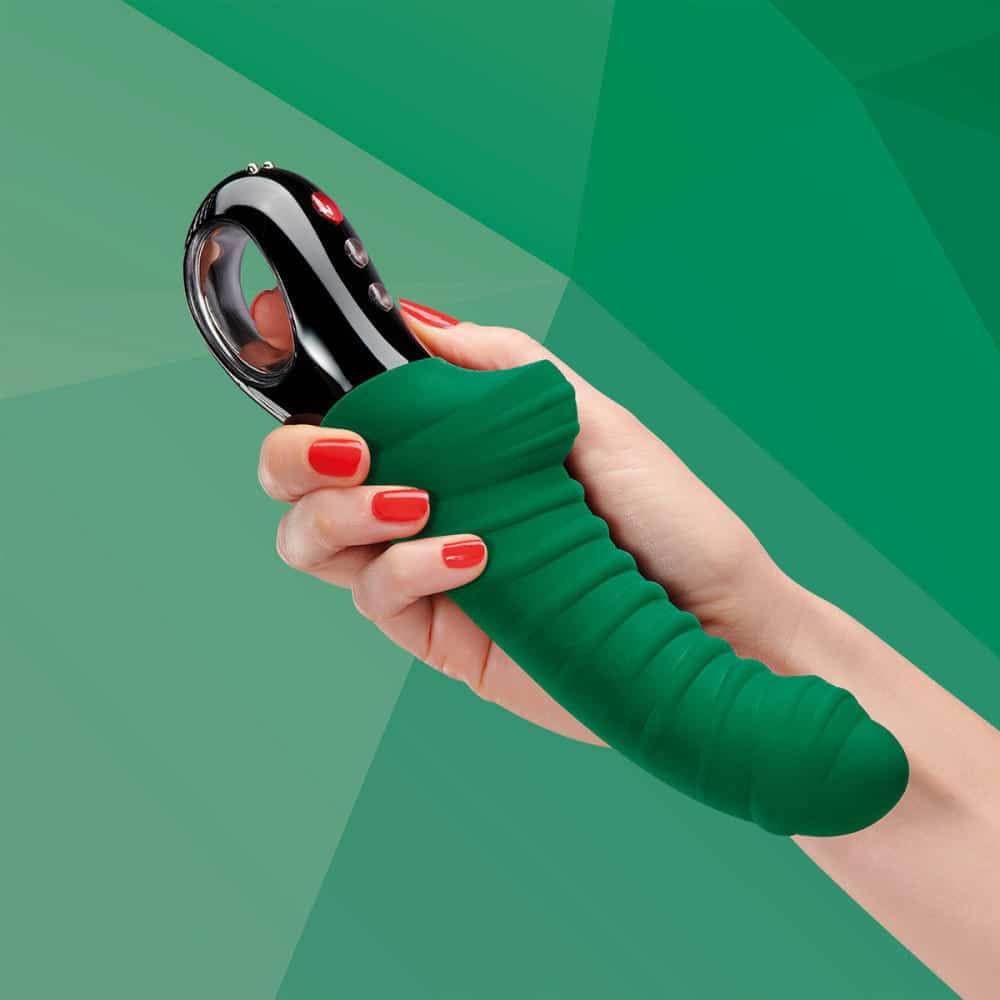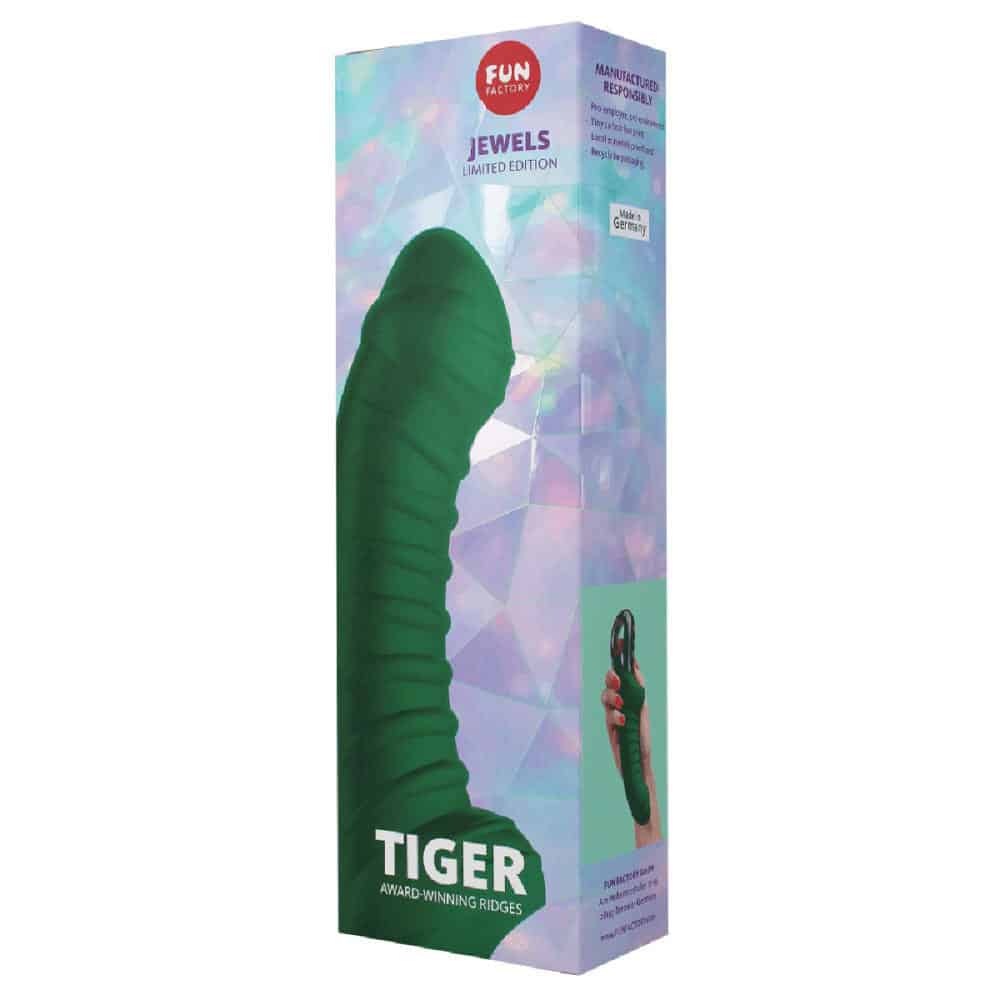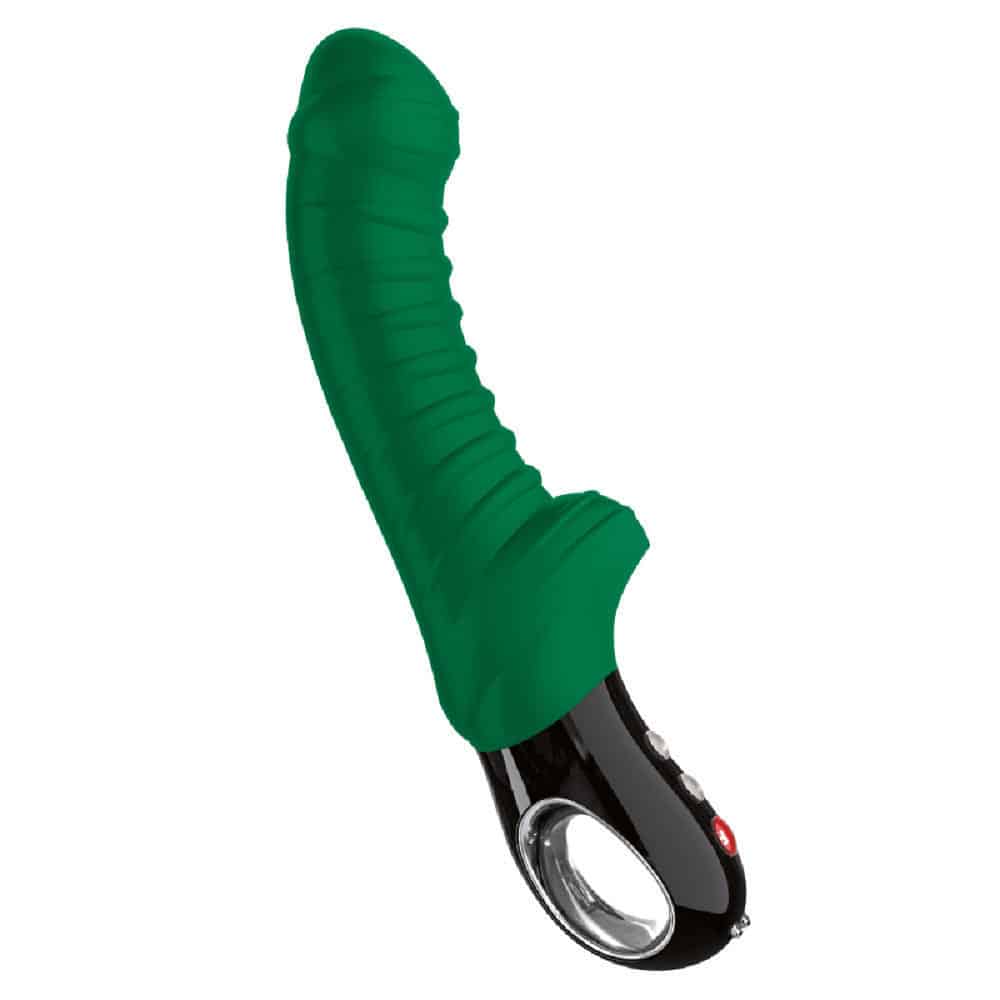 Fun Factory Tiger G5 Vibrator
Description
Fun Factory Tiger G5 G-spot Vibrator
The Fun Factory Tiger G5 is a luxury vibrator with prominent ridging and a bent tip to massage the G-spot or the prostate.
POWERFUL
With its ultra-strong motor and deep rumbling vibrations, this is an excellent luxury vibrator if you like ridges that deliver intense stimulation upon insertion. The wide base makes it safe for vaginal or anal play and massages the clitoris or perineum.
Experience 6 vibration speeds and 6 vibration patterns throughout the shaft with the Tiger G5 — not just the handle.
PLEASUREABLE RIDGES
The Tiger vibrator has ridges that give you ripples of pleasure every time you move the toy in or out and an angled tip for targeted play.
100% FLEXIBLE
The Tiger G5 has FlexiFUN Technology™, which means that this luxury sex toy is 100% flexible. Its shaft moves with you when you switch positions and flexes to accommodate your body. Although very flexible, the toy is still stable thanks the complete silicone sheath and shortened battery compartment.
Unlike other vibrators, it is only made with medical-grade silicone — not silicone with a plastic core. This means greater comfort, better fit, more positions, and it adapts to your body and movement.
EASY TO USE
With the G5 control element, this luxury vibrator offers unique ergonomic handling. The Tiger Vibrator is easy and intuitive to use with 3 illuminated buttons, including a QuickSTOP FUN button. Suitable for both right and left hand users.
The Tiger G5 has a key lock for easy travel. Plus, it is USB rechargeable and has a battery level indicator so you know exactly how much charge you have left.
We recommend using water-based lubricant and using sex toy cleaner before and after each use.
HOW TO USE
Press FUN to play and QuickSTOP. Use the "+" and "-".
See the Fun Factory Tiger G5 Instruction Manual HERE.
Features:
50% stronger motor with greater vibration throughout the entire shaft — not the handle
FlexiFUN technology: extremely flexible 100% medical grade silicone throughout the entire shaft
6 vibration patterns and 6 speeds
USB Rechargeable and battery level indicator
Easy to use controls
Powerful, quieter and longer-lasting motor
Key lock for easy travel
100% waterproof
Made in Germany
Measures | 9″ x 1.6″
Insertable length | 5″
Weighs | 9.44 oz.