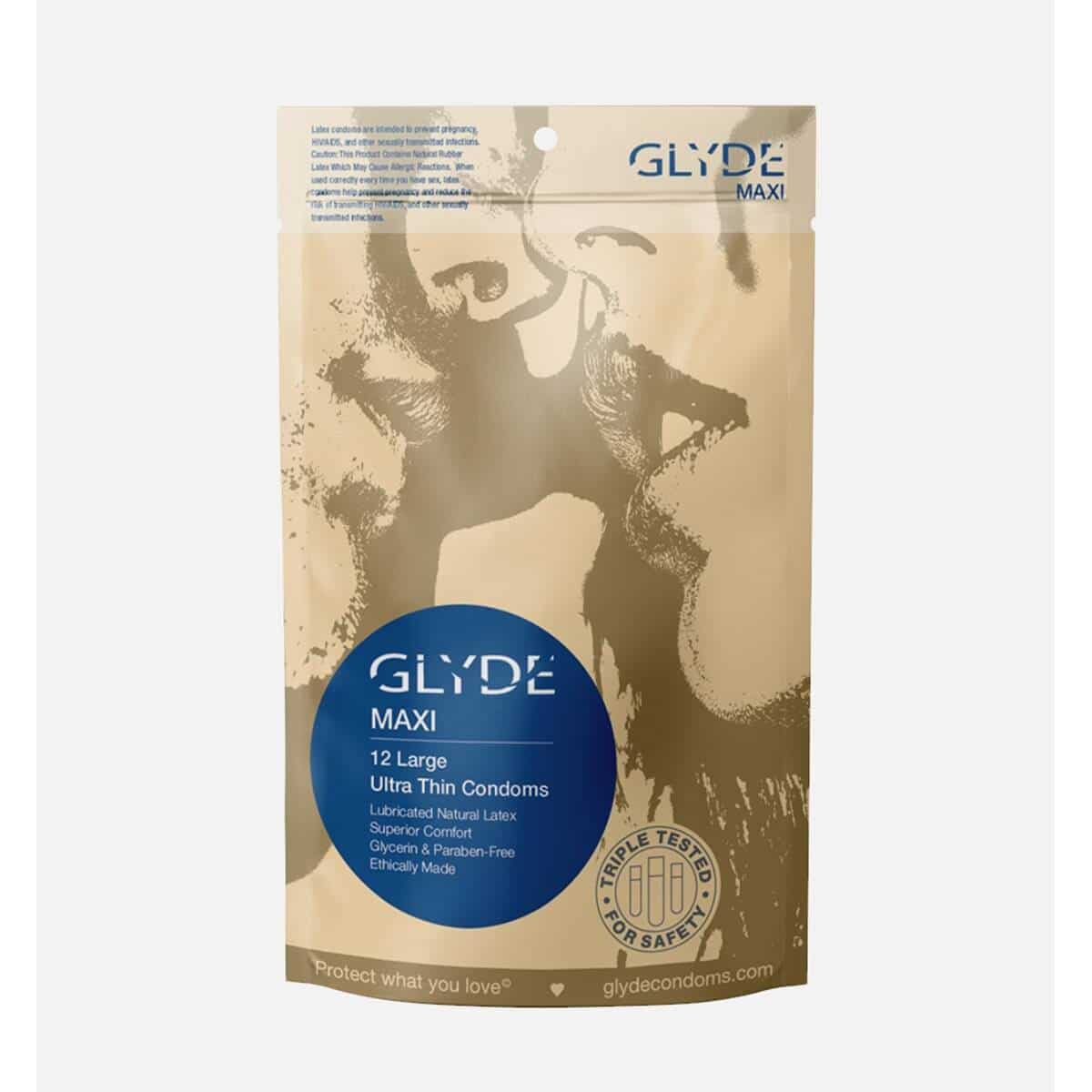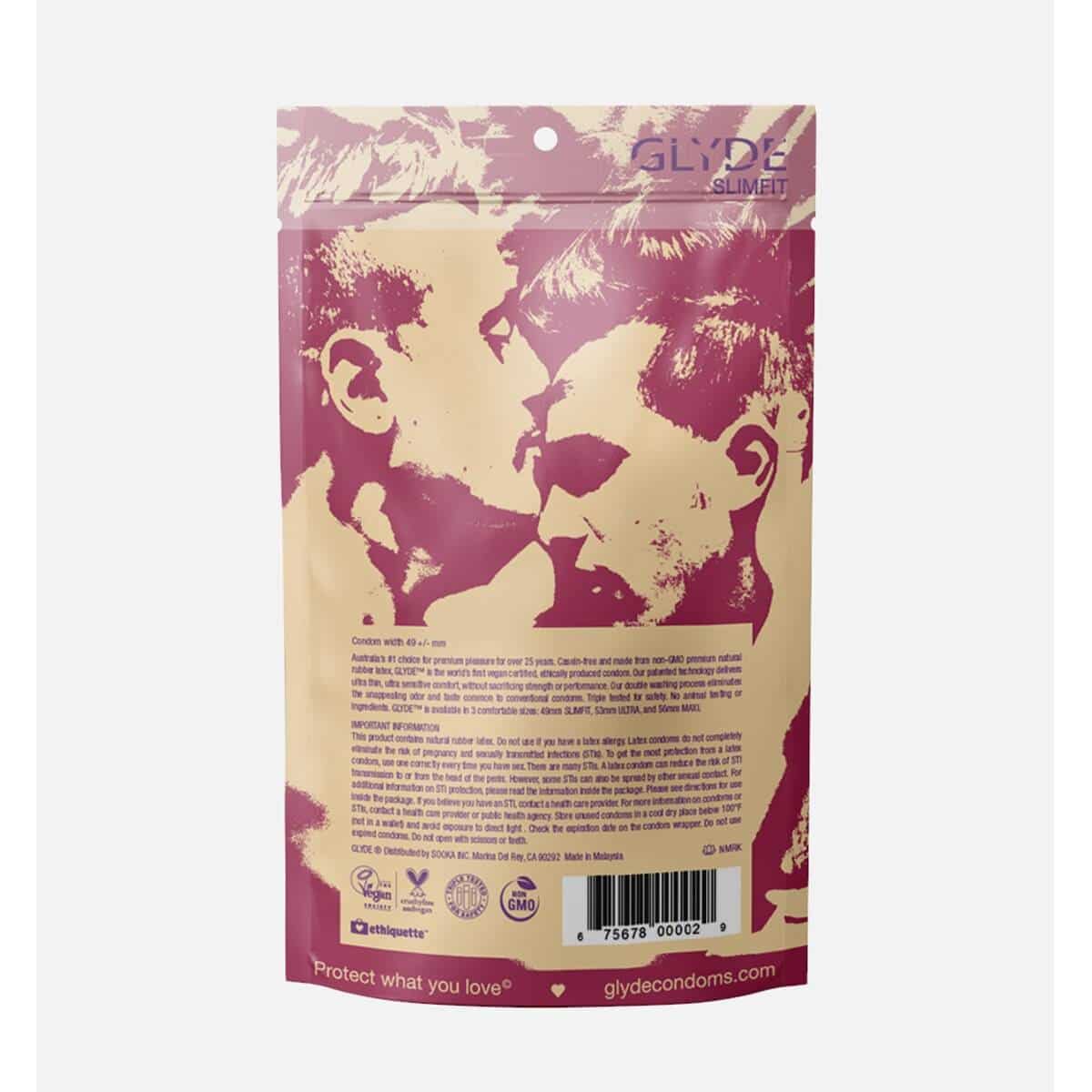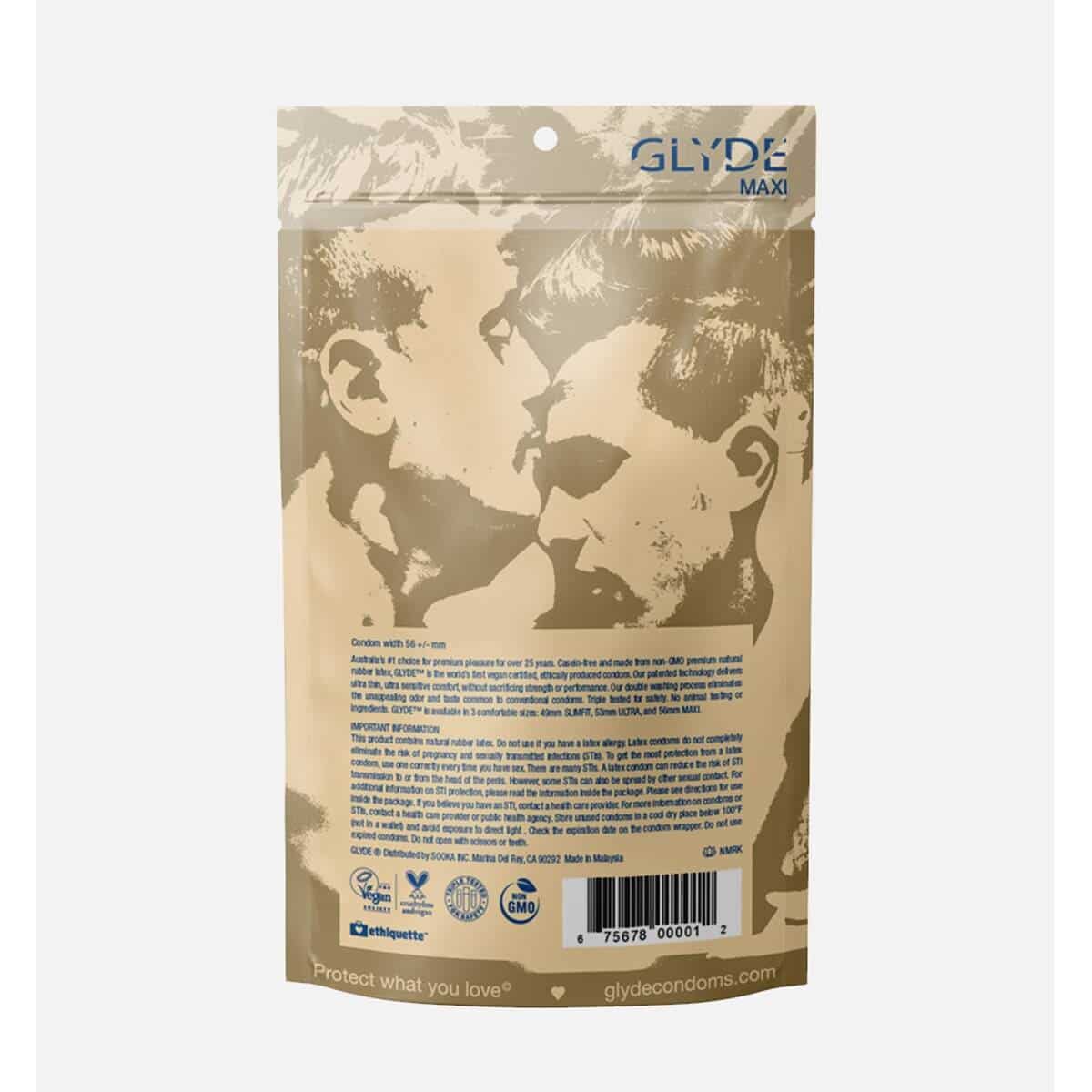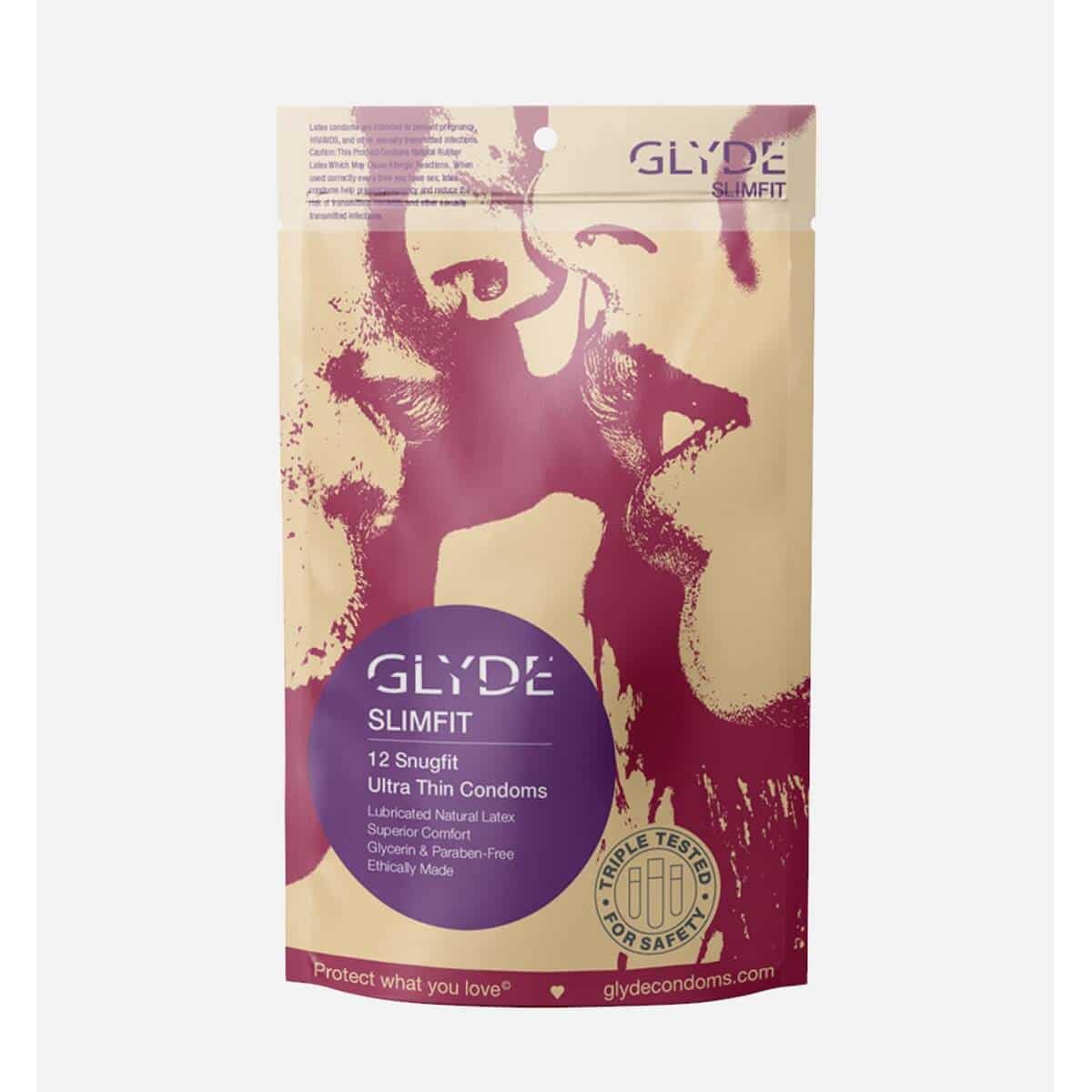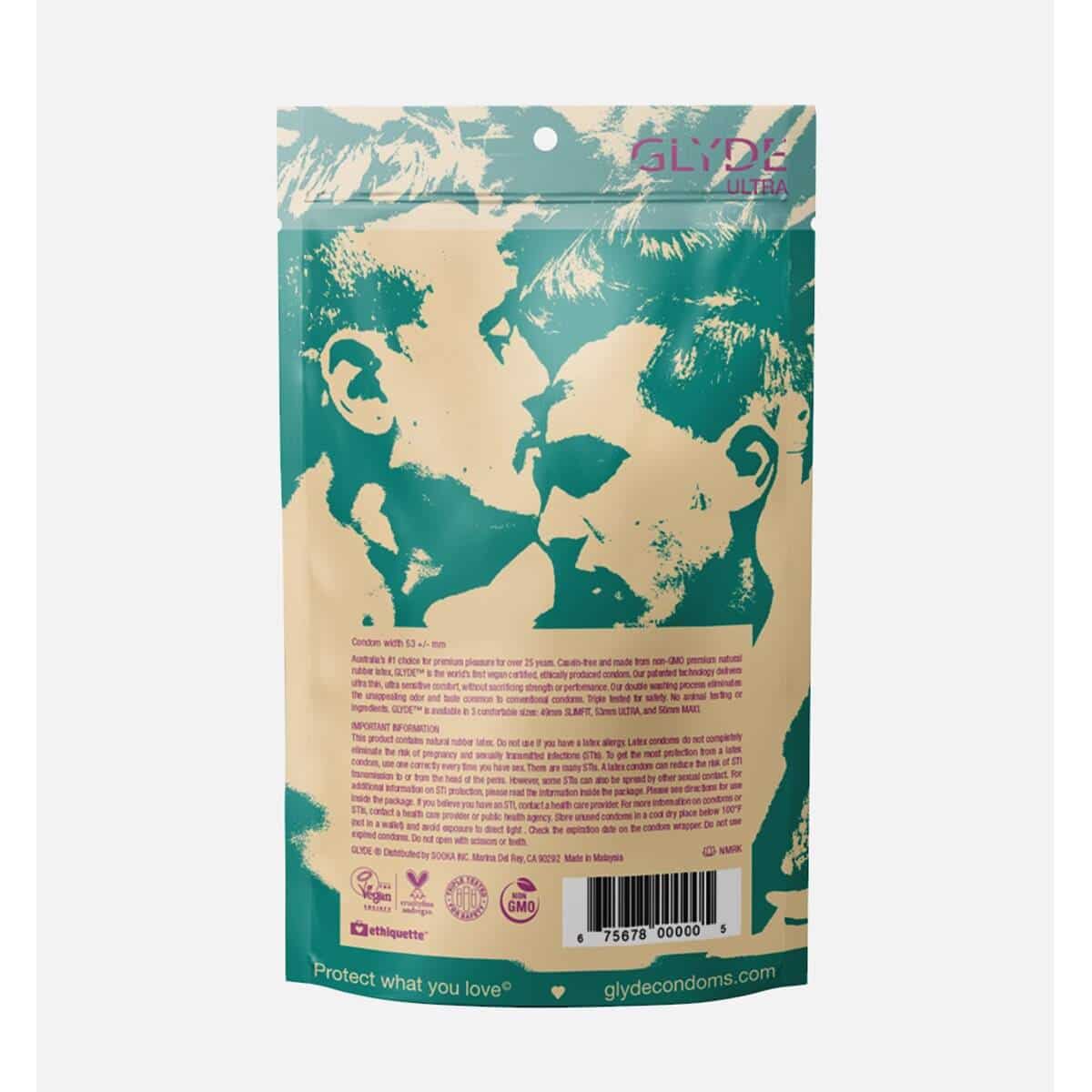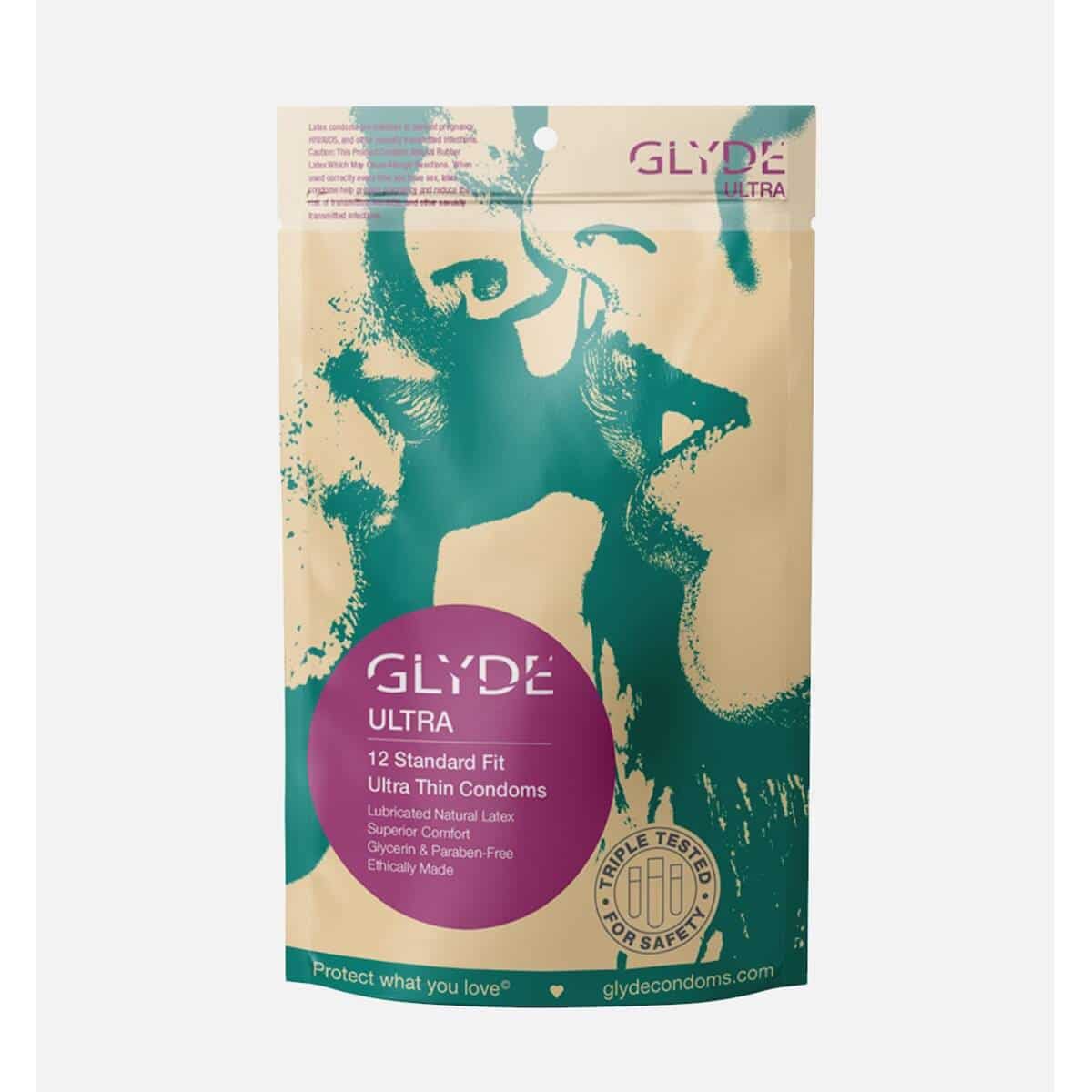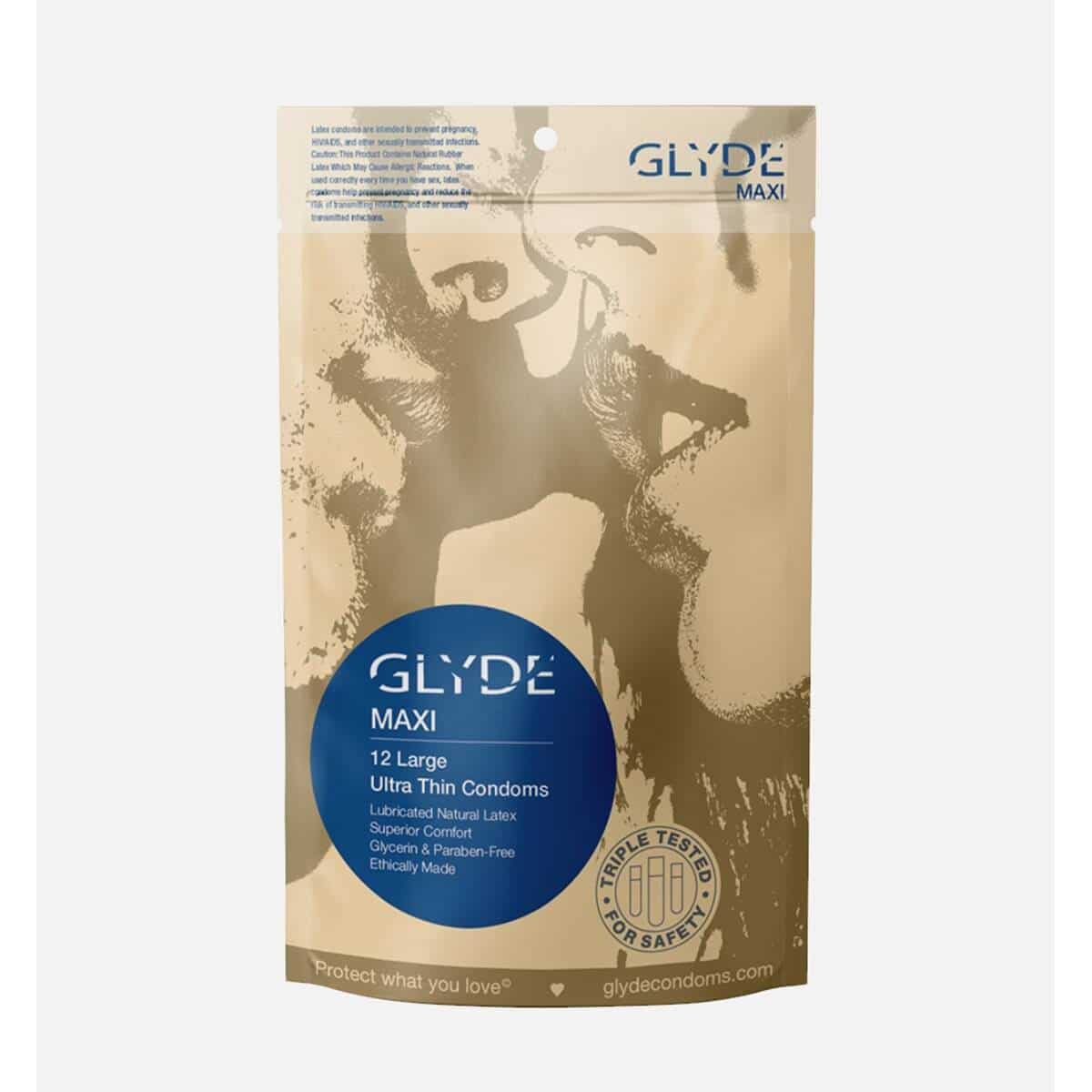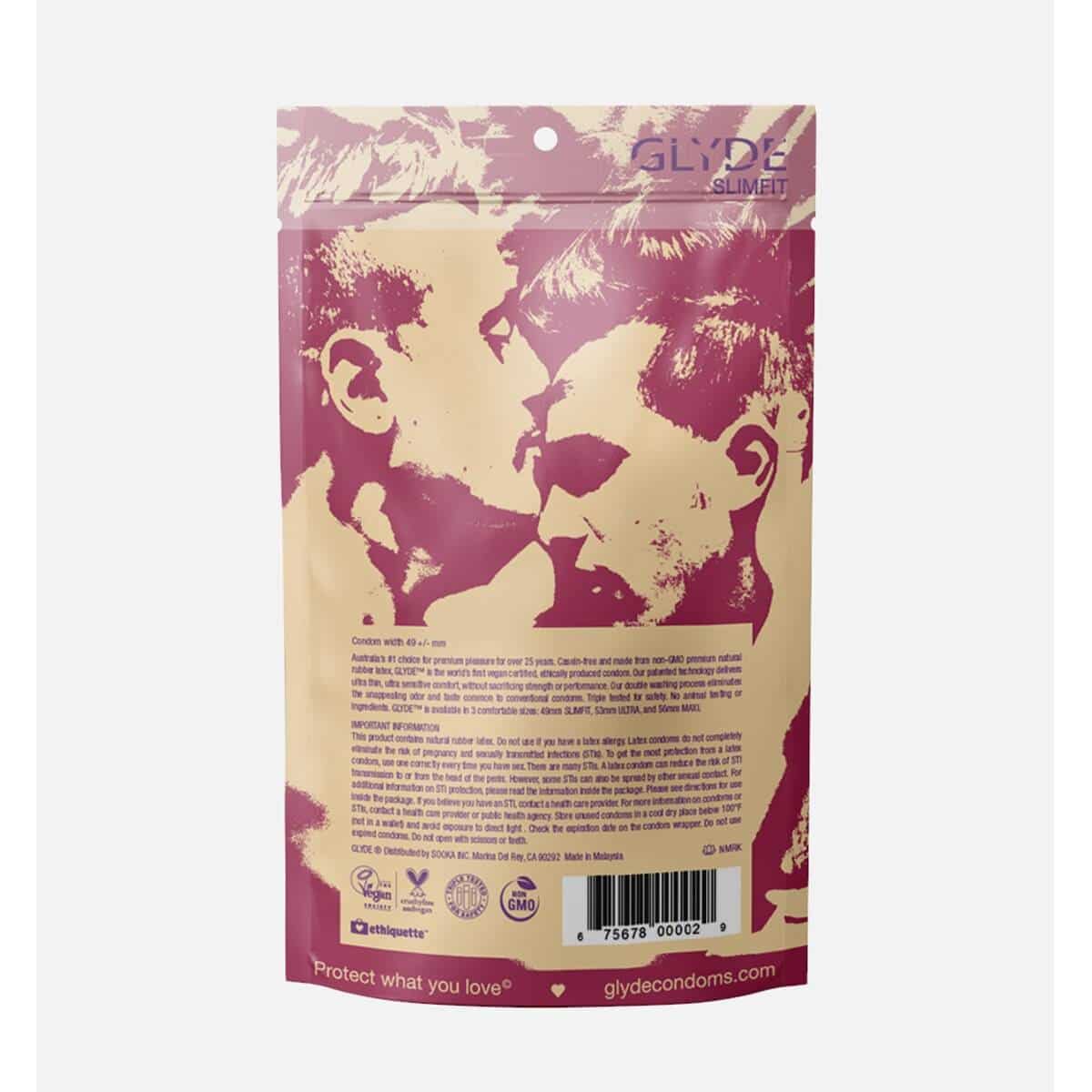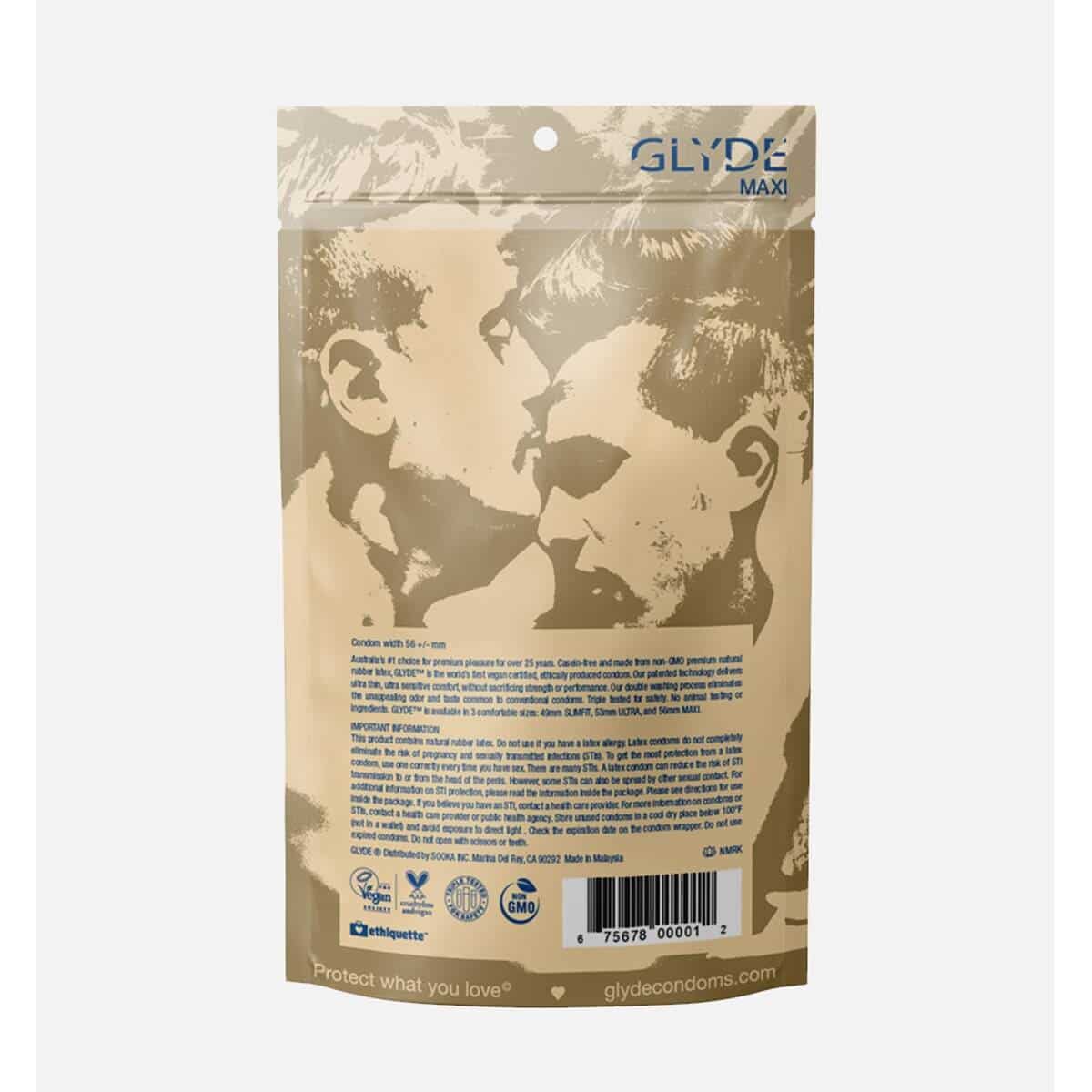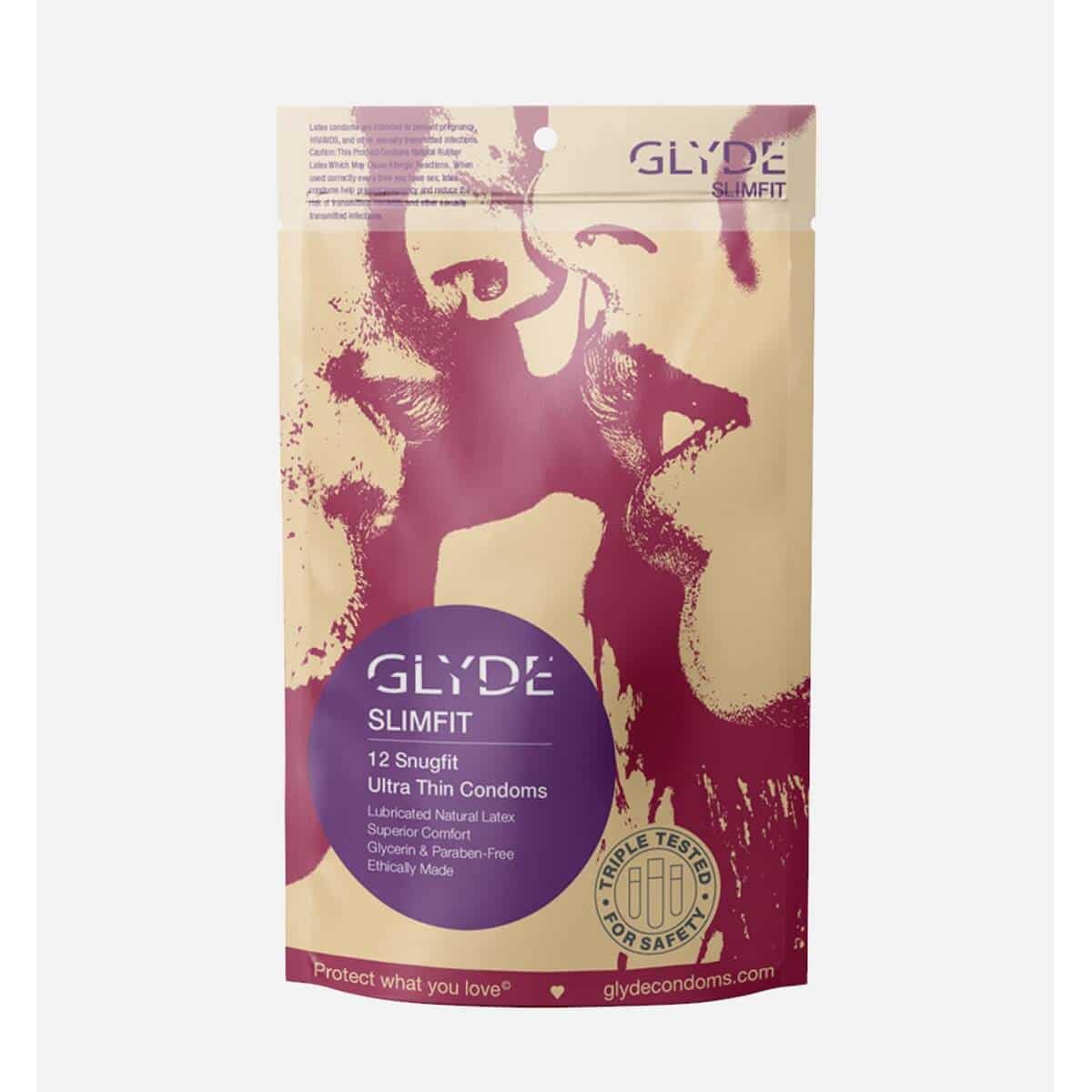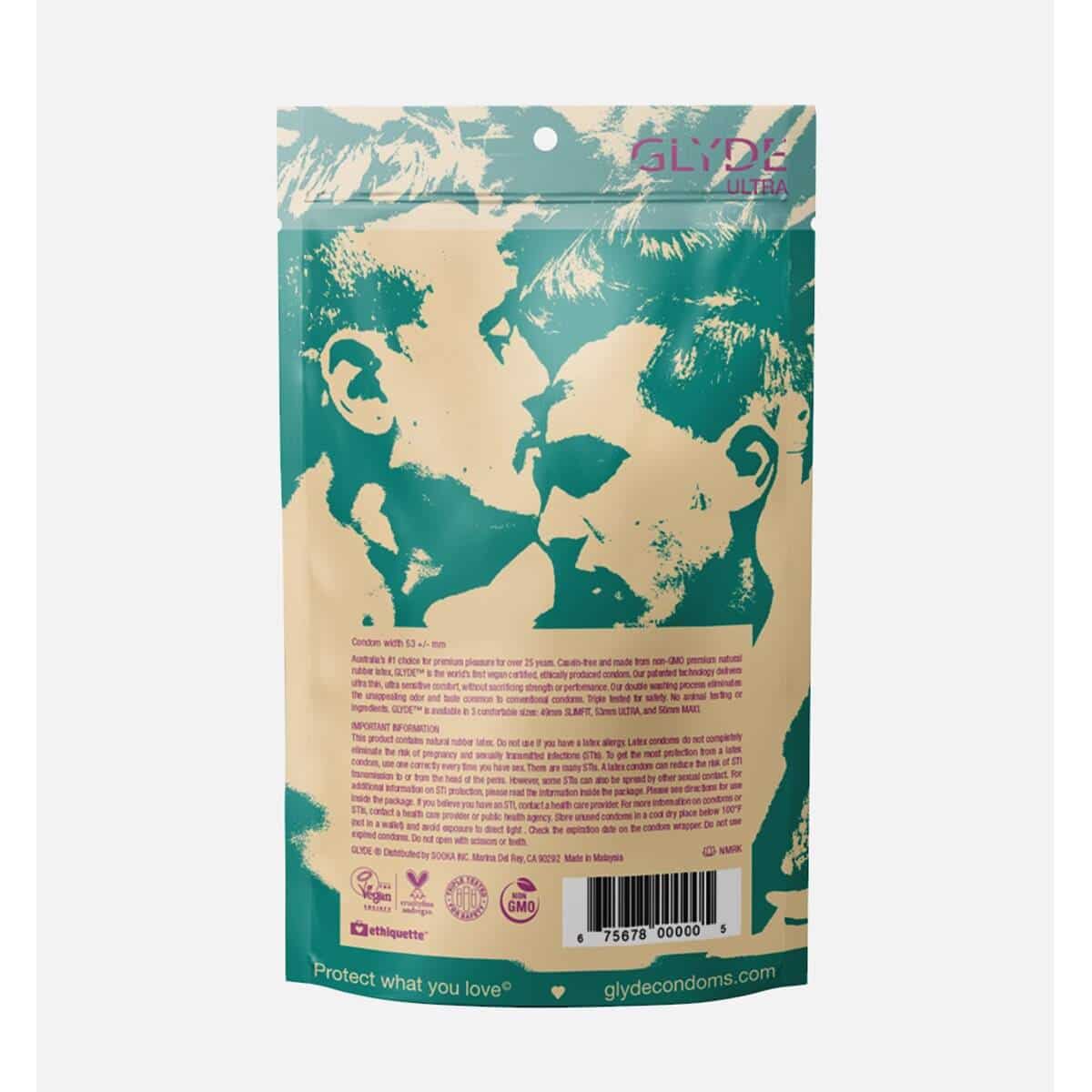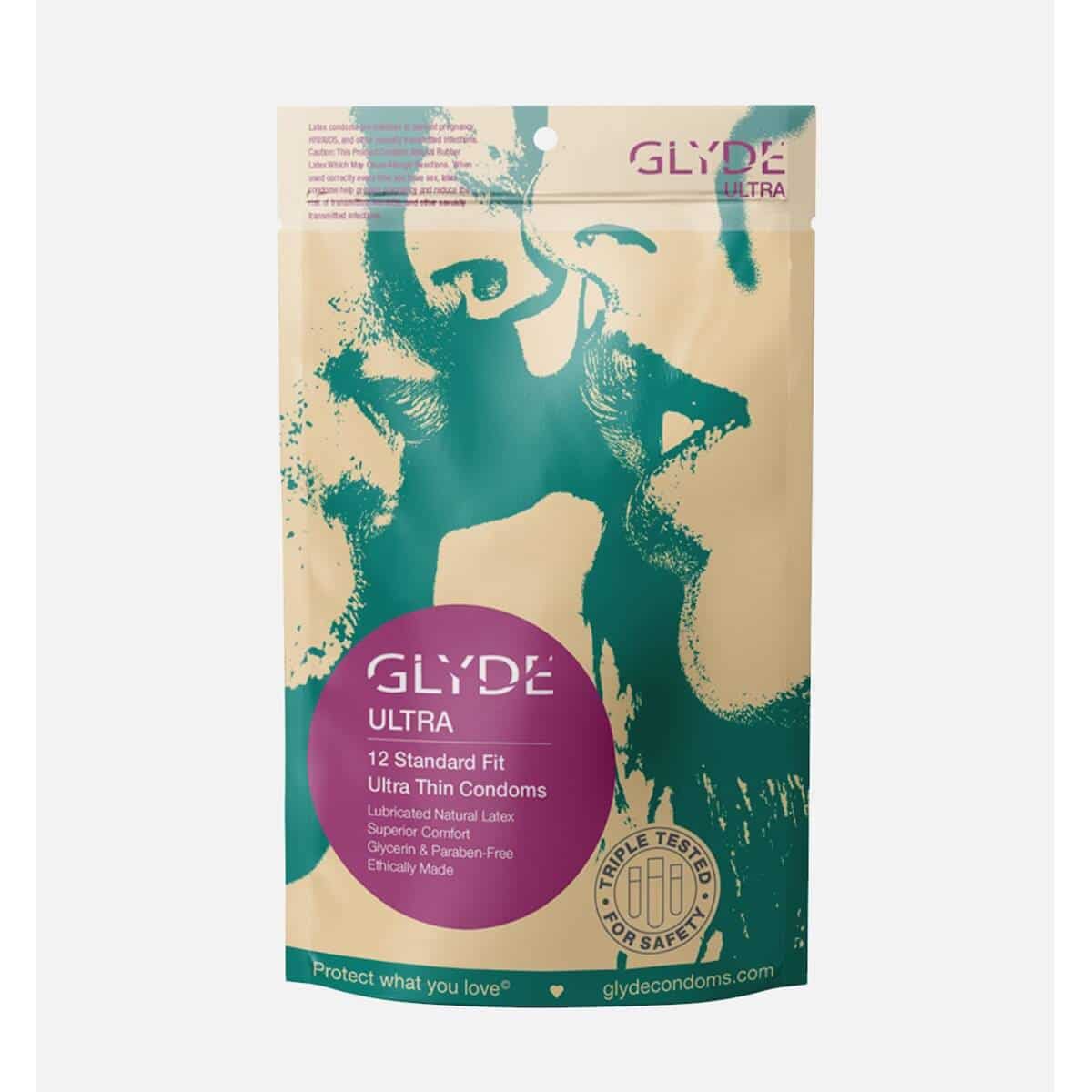 Glyde Vegan Condoms
Description
Glyde Vegan Condoms
Glyde condoms are premium natural condoms that feel and perform better.
Glyde has a patented plant-based formula of thistle extract and natural rubber latex that is never tested on animals. Thanks to Glyde's pure ingredients and ethical principals, these latex condoms are perfect for vegans, people with dairy allergies or even mild latex allergies (possibly stemming from the ingredient casein, which is used in other condom brands).
Glyde's natural rubber latex is sourced from owner-operated plantations, and their manufacturing facility in Malaysia pays their workers fair compensation. Using patented technology, Glyde's manufacturing process, "double dipping", improves durability and produces the best sheer and silky condom.
Glyde's condoms are thin and comfortable yet exceed global strength standards. Their natural formula and double washing process address consumers' top condom complaint: the horrible latex smell. Glyde condoms allow you to focus on pleasure rather than smell.
Features:
Natural rubber latex
Certified Ethical & Vegan
No petrochemicals, parabens, gluten, talc or spermicides
Double washed to eliminate unpleasant latex odor
FDA and CE approved – Exceeds global requirements for strength and resilience
12 condoms per pack
Glyde Vegan Condoms are available in:
Ultra | Glyde's best seller – Standard fit is sized medium to fit most men
Maxi | Extra strong with plenty of room – Measured on the inner circumference at 56mm – Larger than any other brand's Large or XL condom
Slimfit | Smaller, snugger condom for a tighter fit – 49 mm