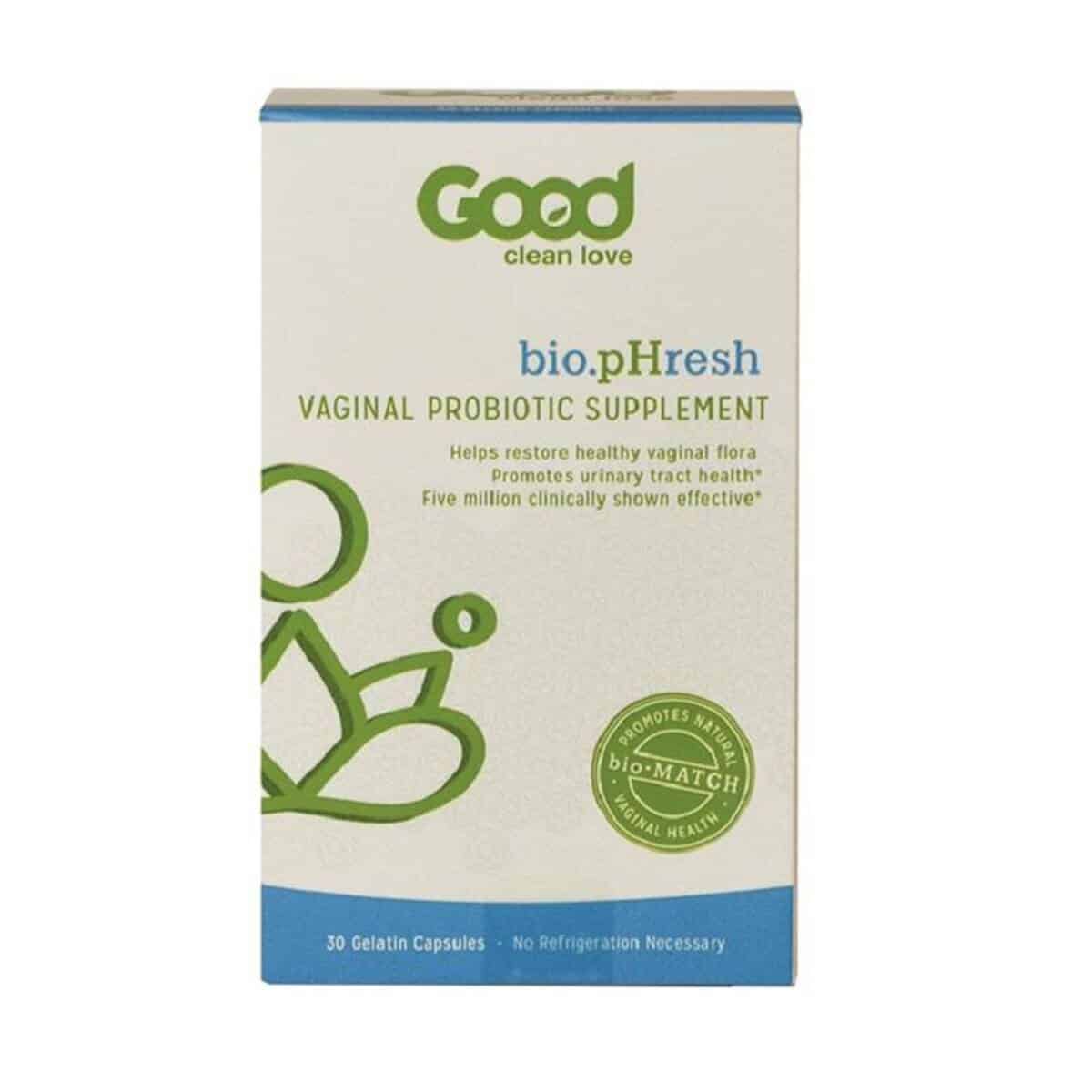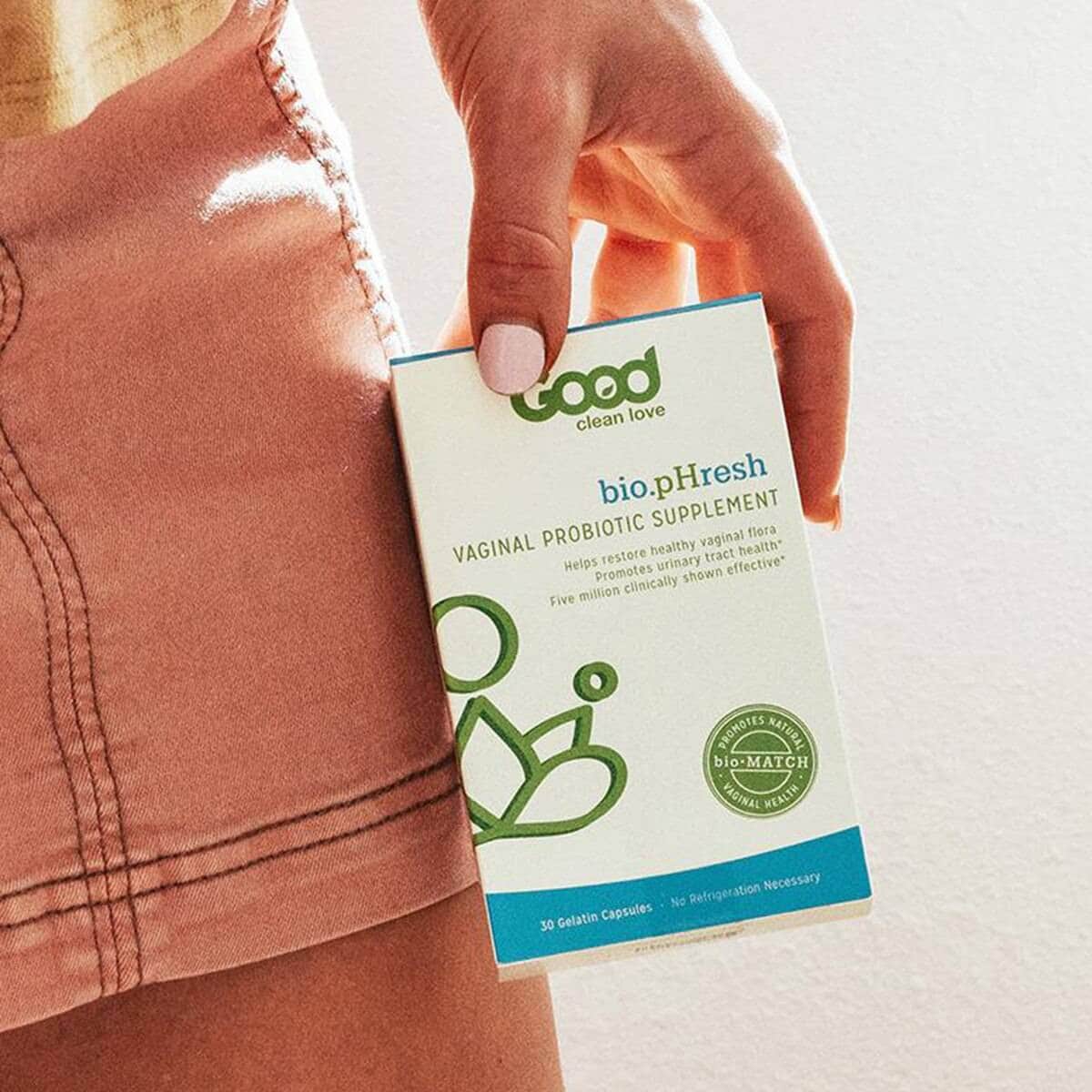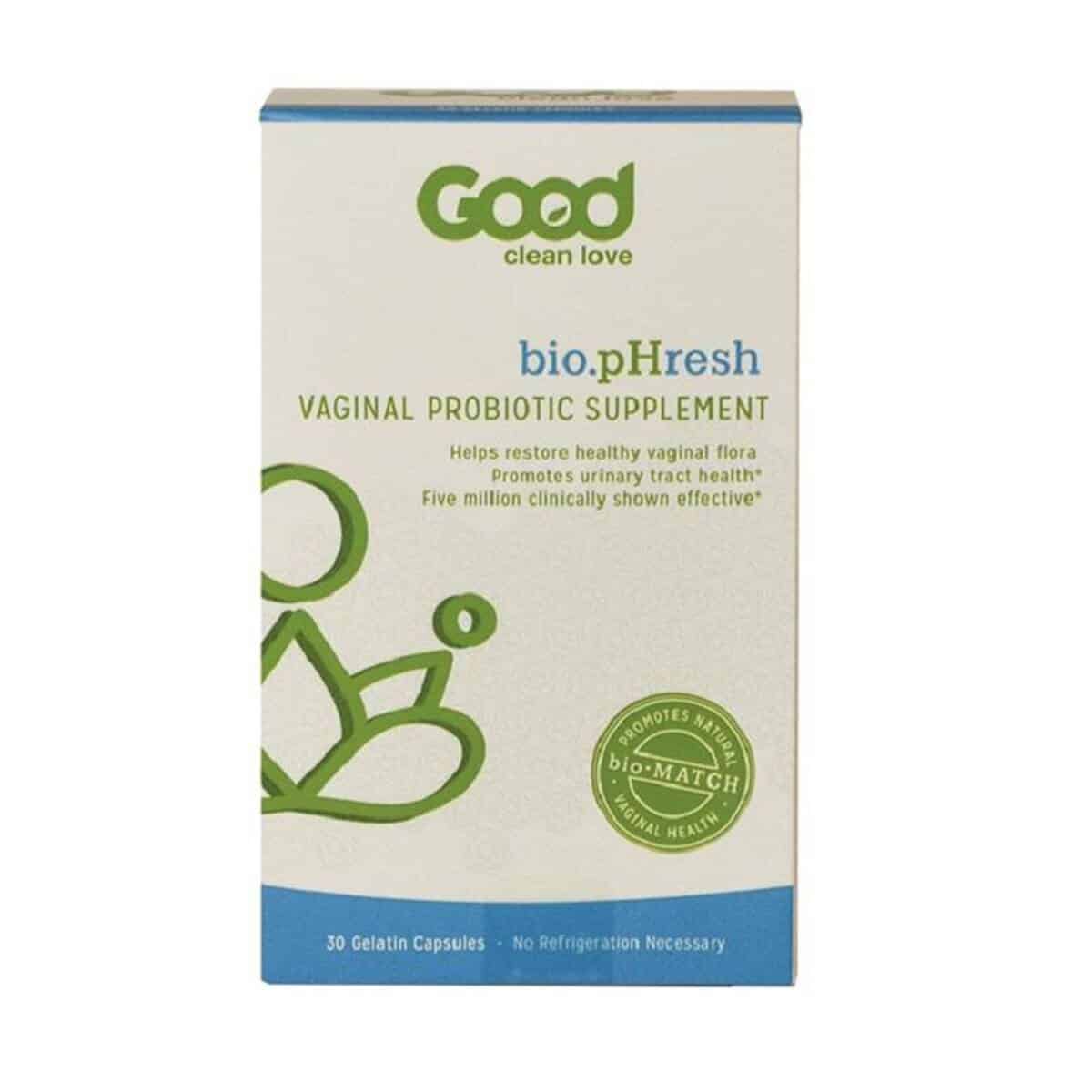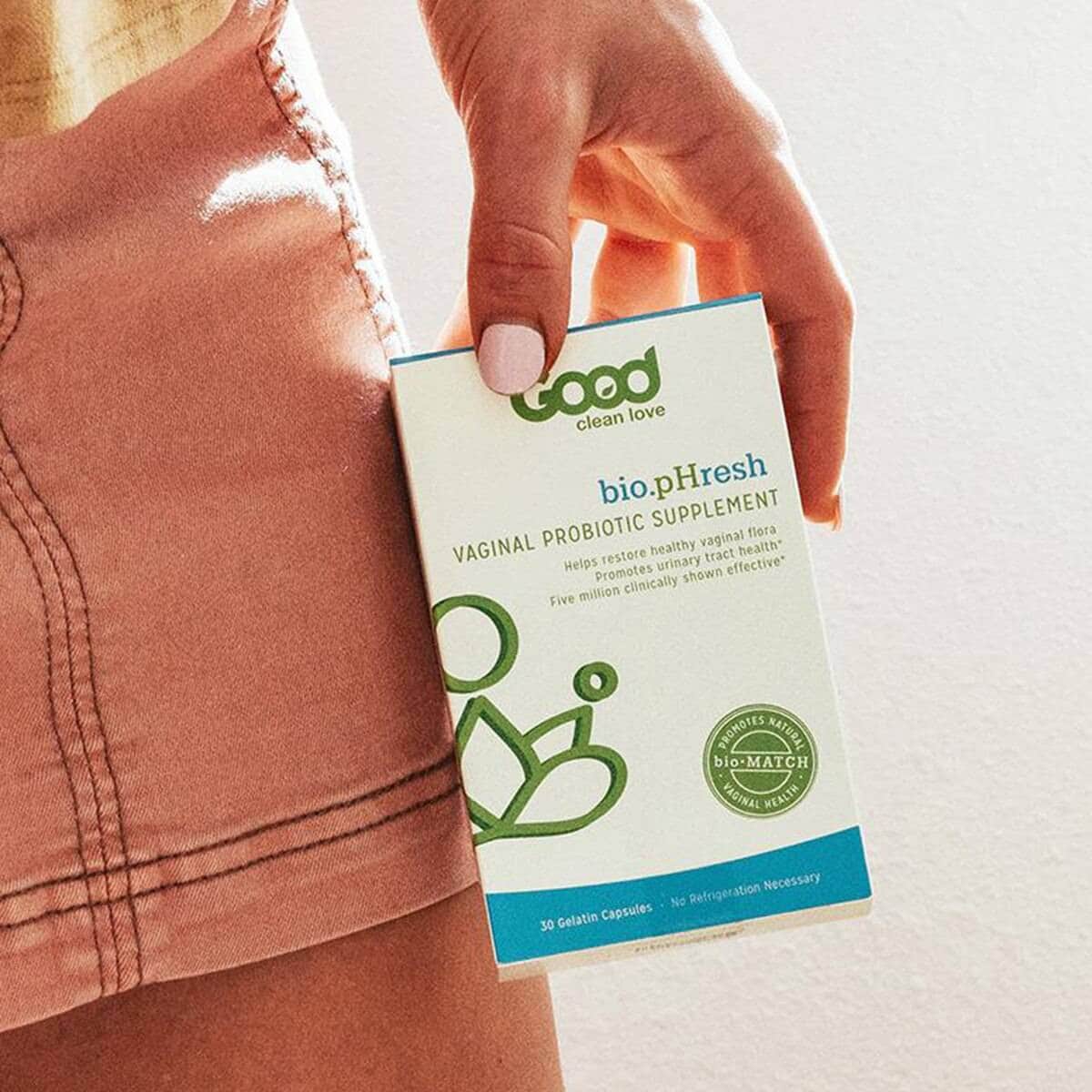 Good Clean Love BiopHresh Vaginal Probiotic Supplement
Description
Good Clean Love BiopHresh Vaginal Probiotic Supplement



BiopHresh Vaginal Probiotic Supplement helps restore healthy natural vaginal flora, promotes urinary tract health*, and lowers the pH of the vagina.
BiopHresh is the only true women's Bio Matched™ supplement with 4 strains of probiotics unique to the vaginal tract.
This daily supplement to maintain vaginal health combines the most prevalent vaginal lactobacilli species and has been clinically shown to be effective at 5 to 10 billion to help restore healthy vaginal flora. Undesirable bacteria do not thrive in an acidic environment. BiopHresh's patented strains produce lactic acid and hydrogen peroxide (H2O2) and have been shown in clinical studies to lower vaginal pH, creating a mildly acidic condition and promoting a healthy microbial environment.
Directions
For maintenance, take 1 capsule per day. Increase to 1 capsule twice daily as needed, or take as directed by your qualified healthcare professional. Take at least 1-2 hours after taking antibiotics. Keep out of the reach of children.
Storage
No refrigeration necessary: Does not require refrigeration and best to store in cool, dry place. Avoid storage at temperature above 77°F (25°C). Capsules are blister-packed for superior stability.
Supplement Facts
Serving Size 1 Capsule | Servings Per Container 30
Amount Per Serving | Total Probiotic Count: 5 Billion Viable Cells (Minimum)++
Lactobacillus crispatus, LbV 88
Lactobacillus gasseri, LbV 150N
Lactobacillus jensenii, LbV 116
Lactobacillus rhamnosus, LbV 96
OTHER INGREDIENTS: Tapioca starch. Capsule consists of gelatin. No wheat, no gluten, no soybeans, no dairy, no egg, no fish/shellfish, no peanuts/tree nuts. Free of major allergens.
+ Daily Value not established.
++ Minimum 5 billion viable cells at time of consumption, under recommended storage conditions and within Best Used Before date.
*This product is not intended to diagnose, treat, cure, or prevent any disease.