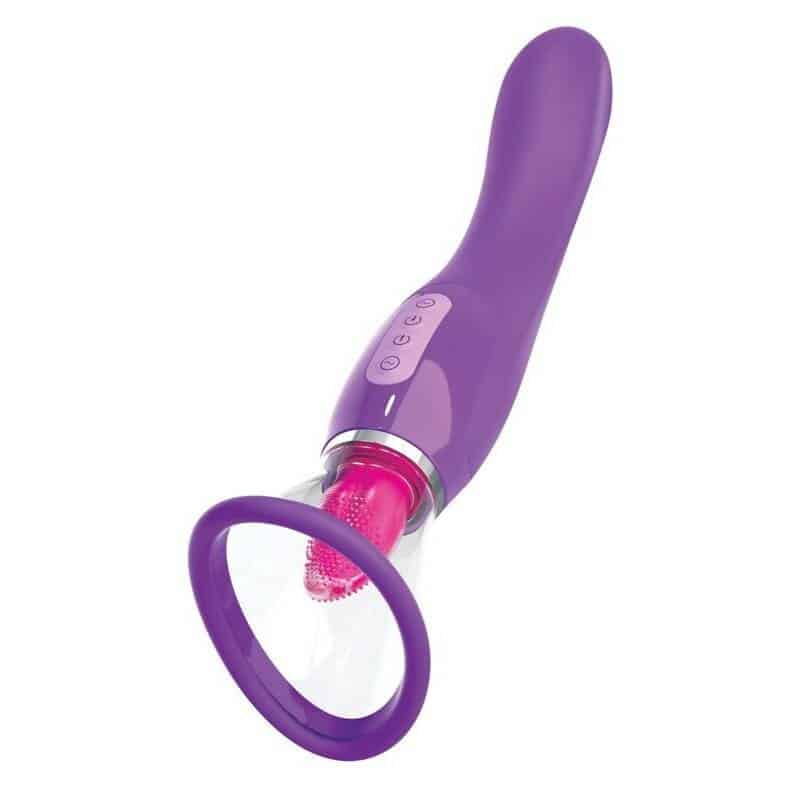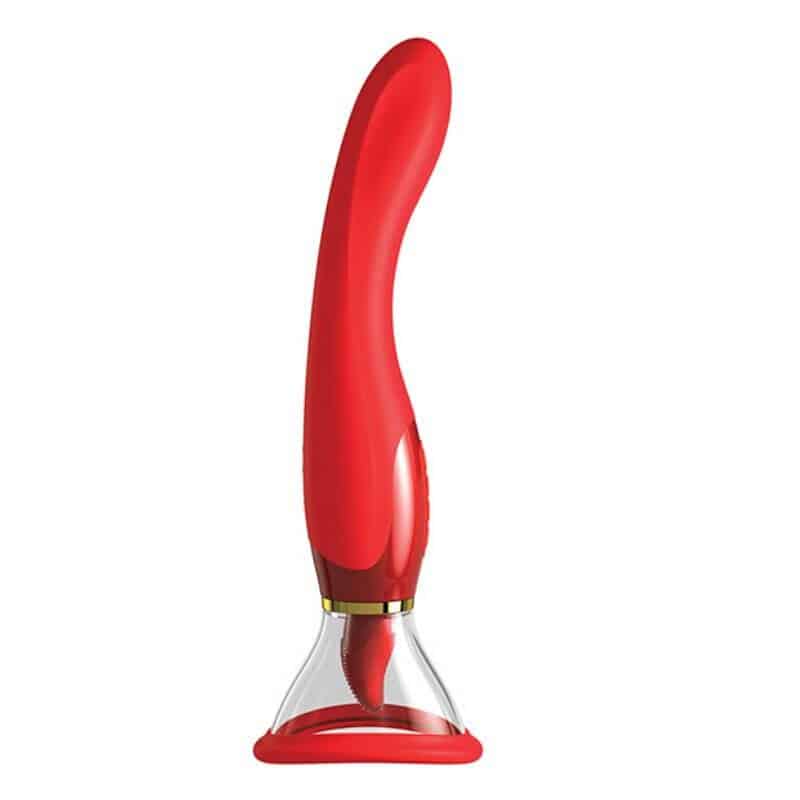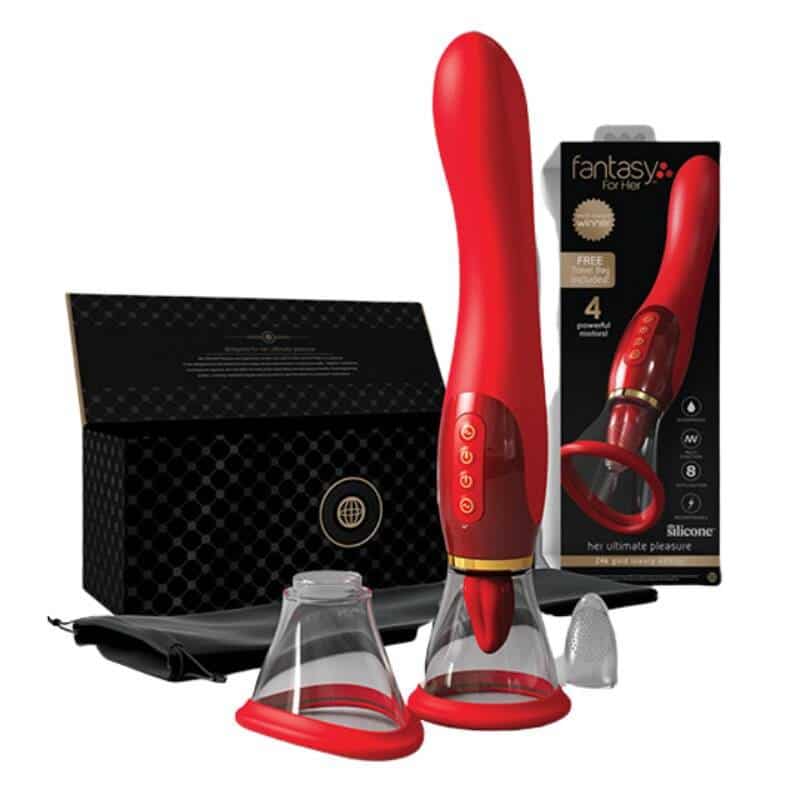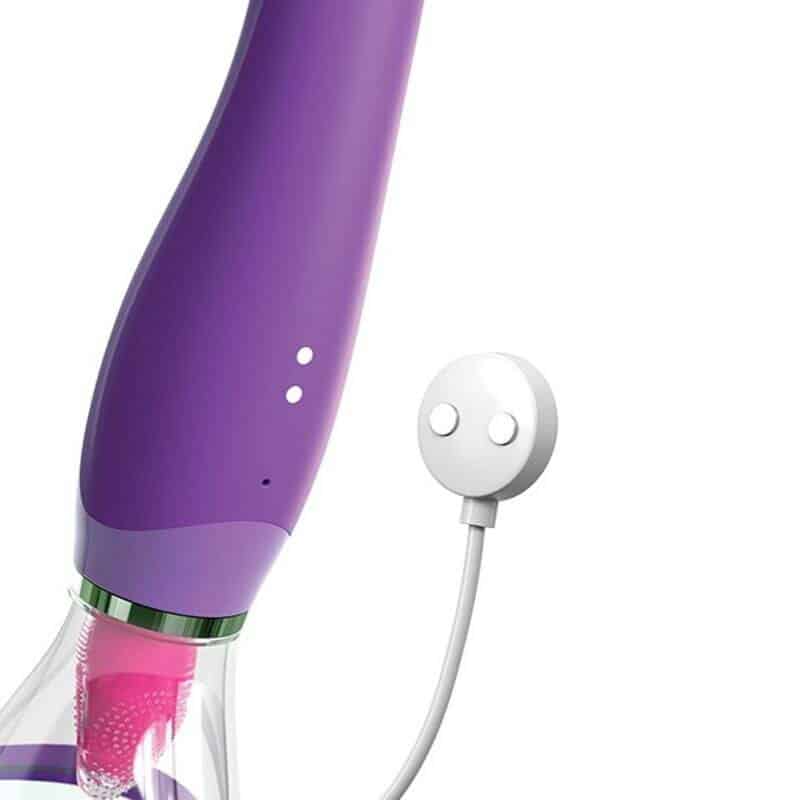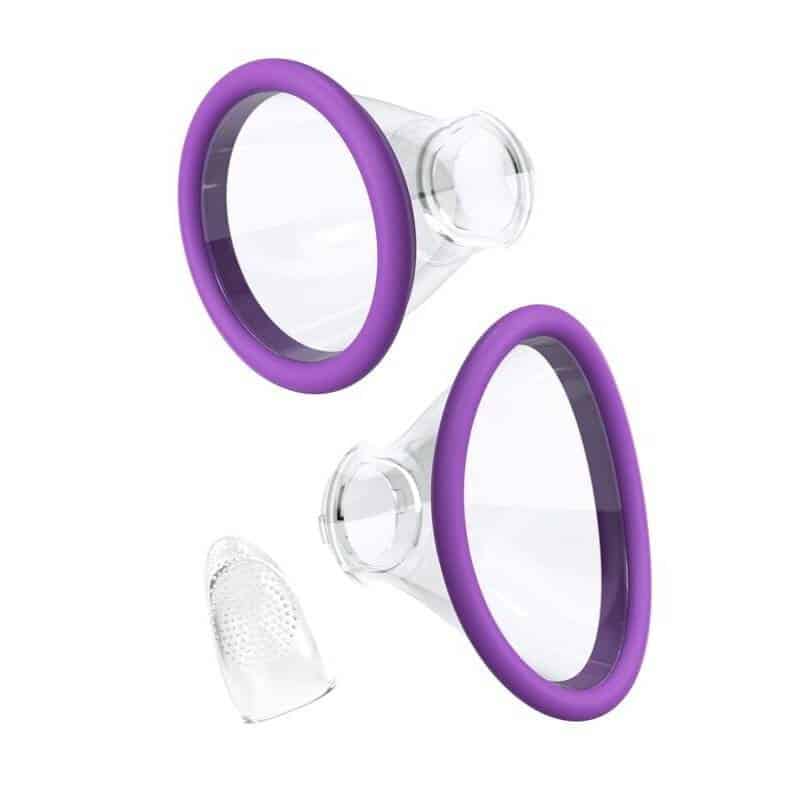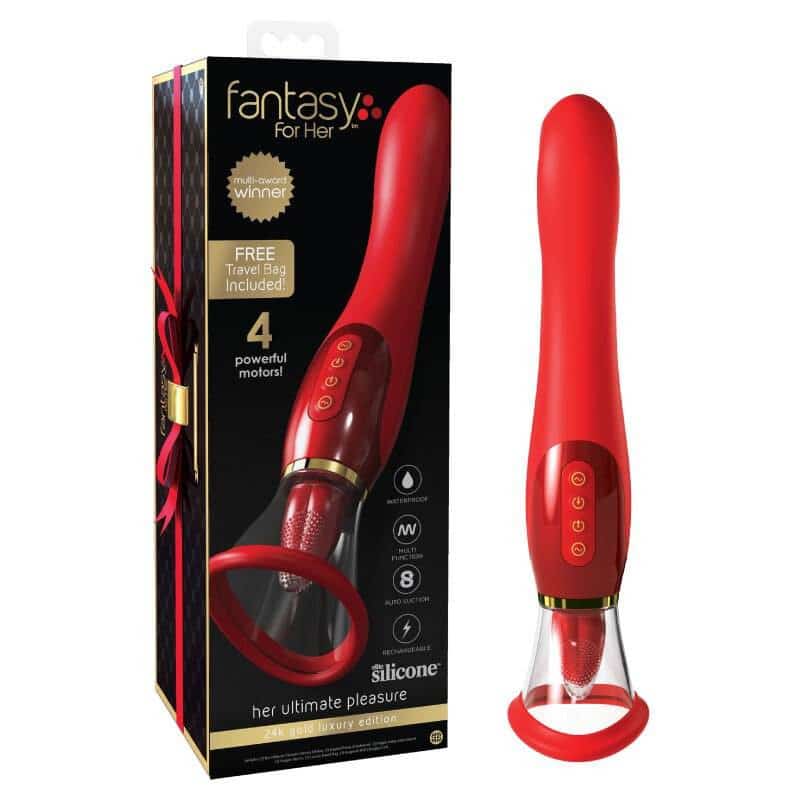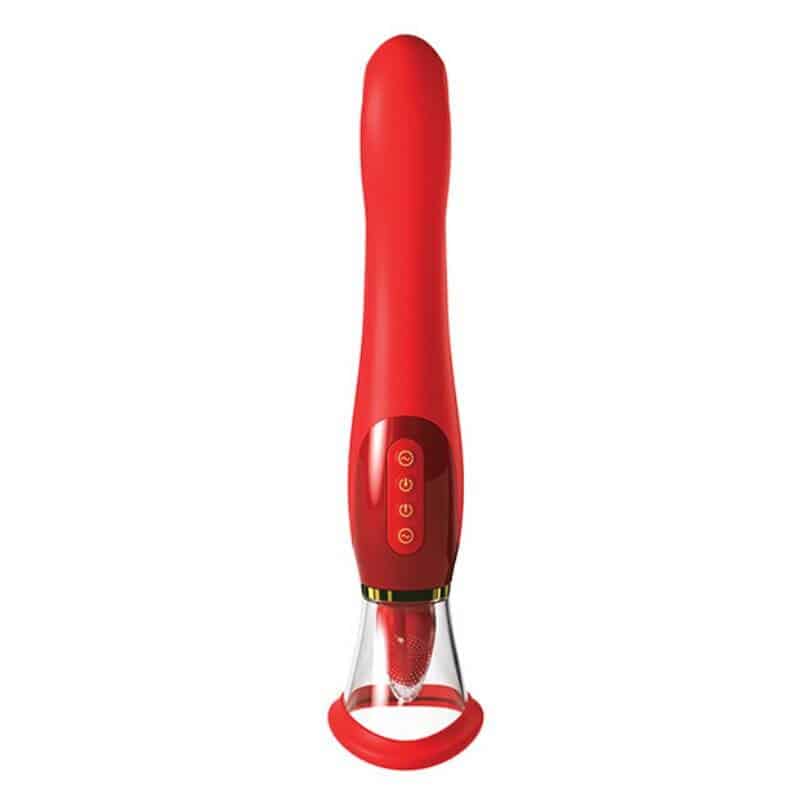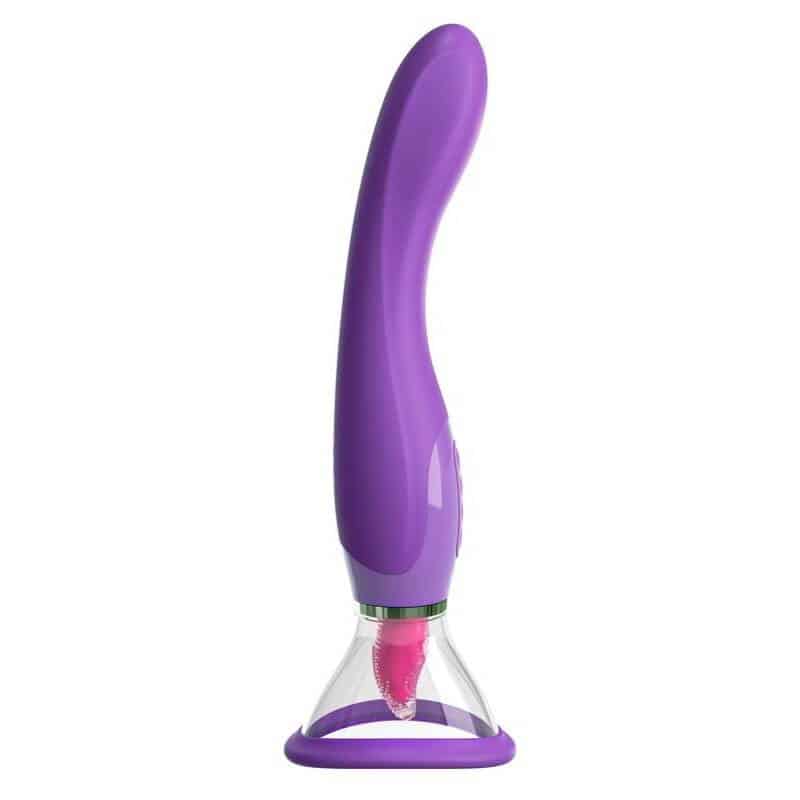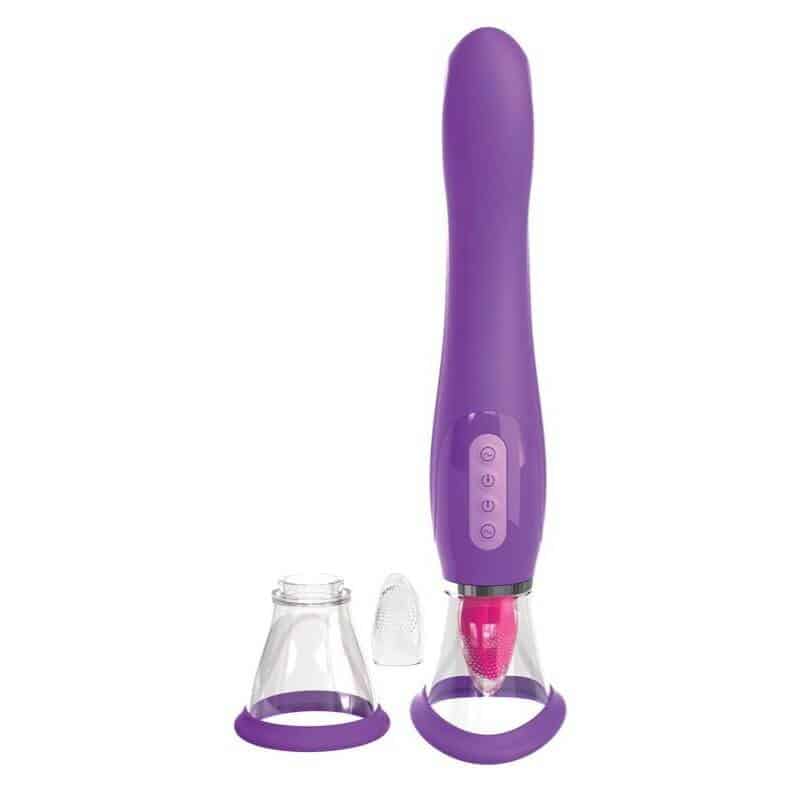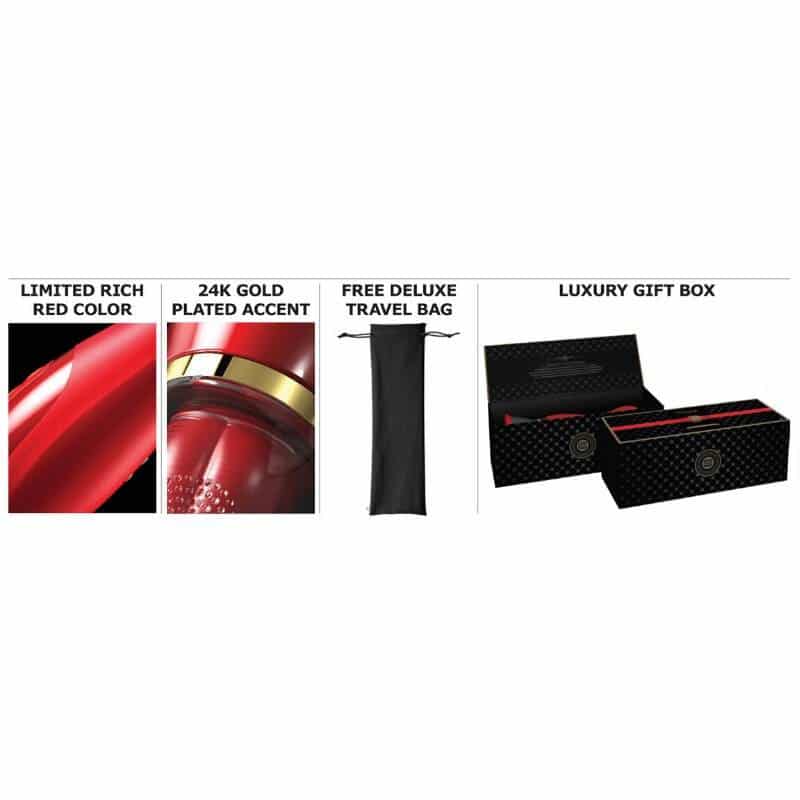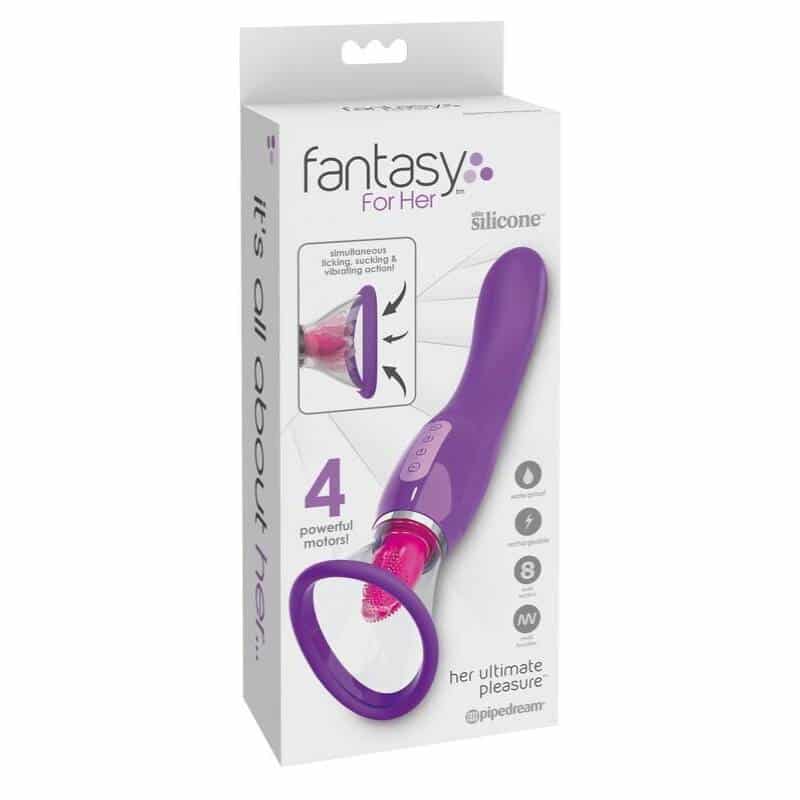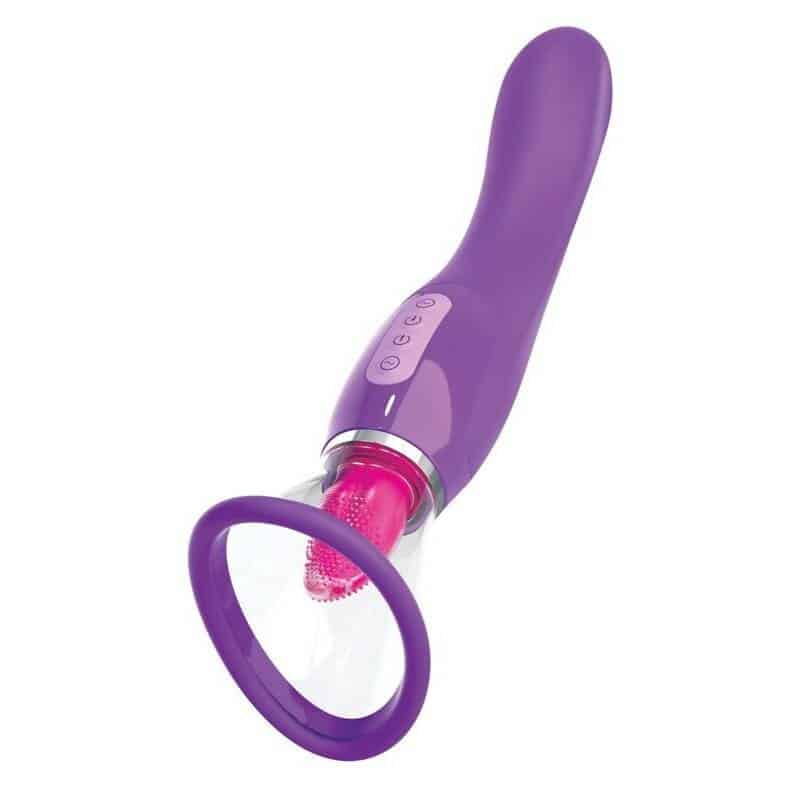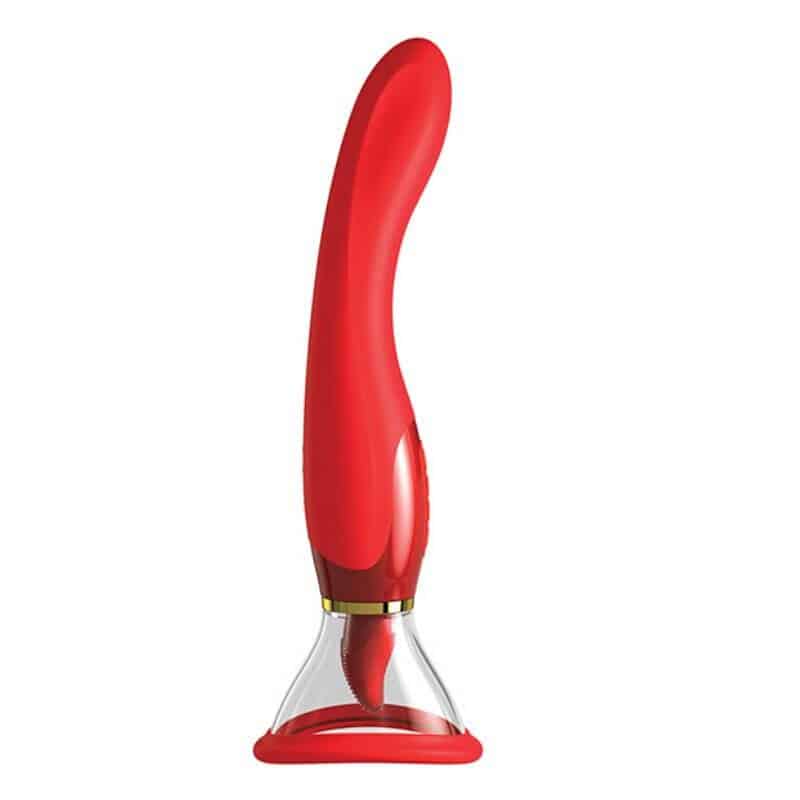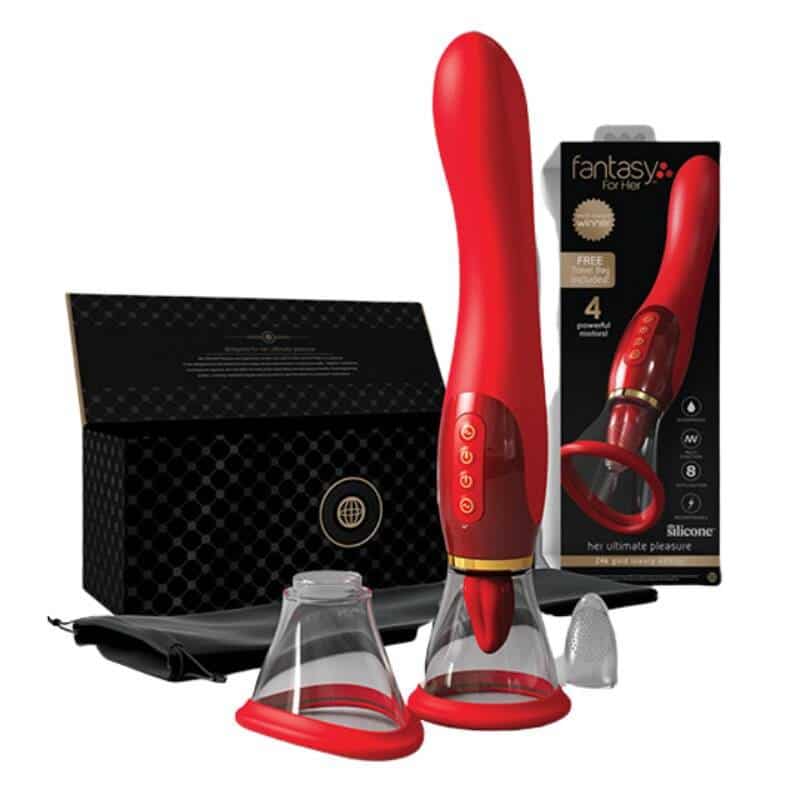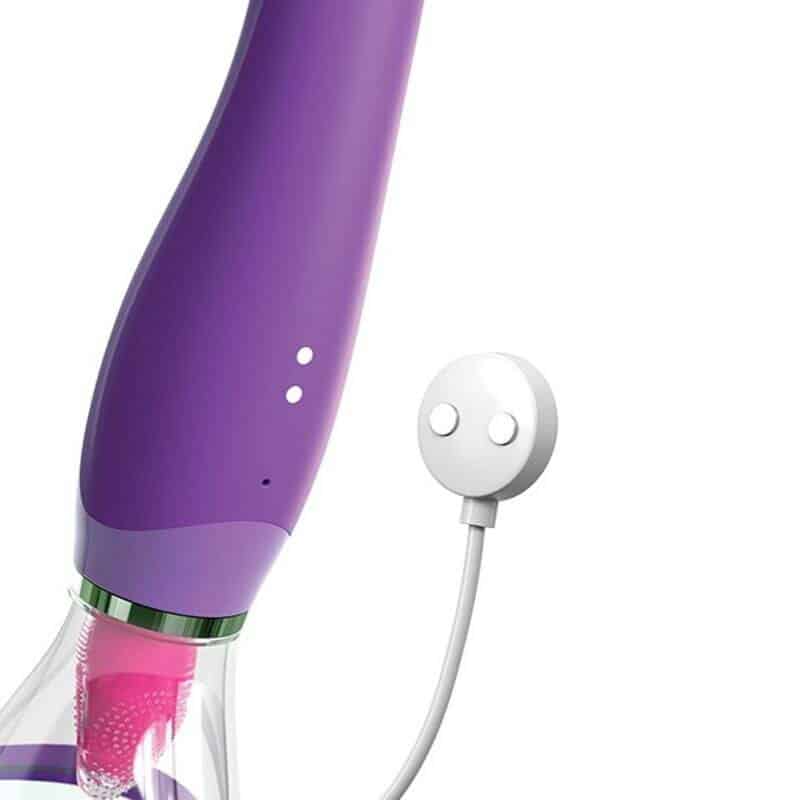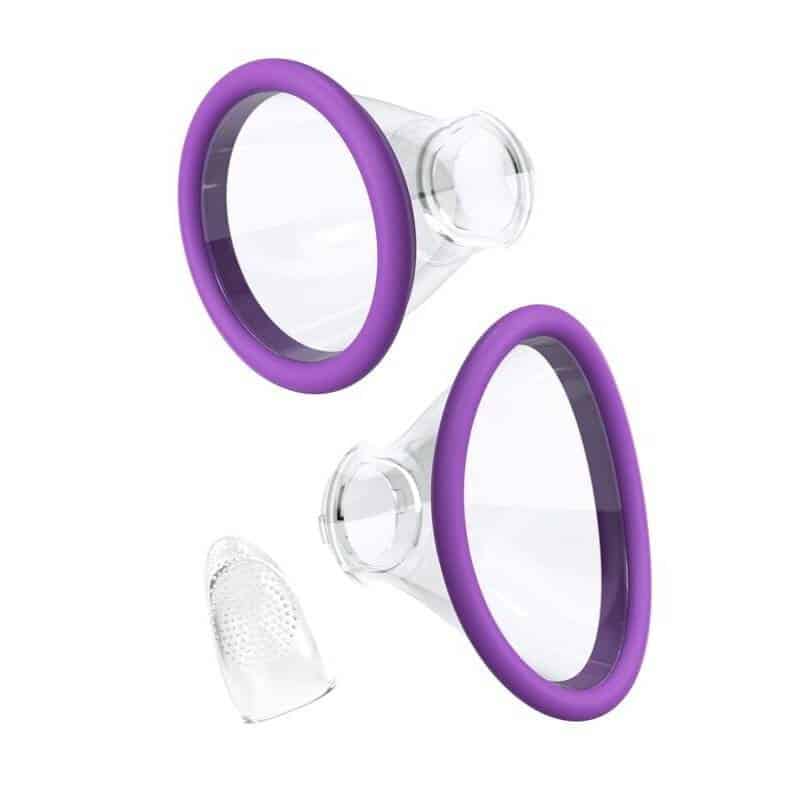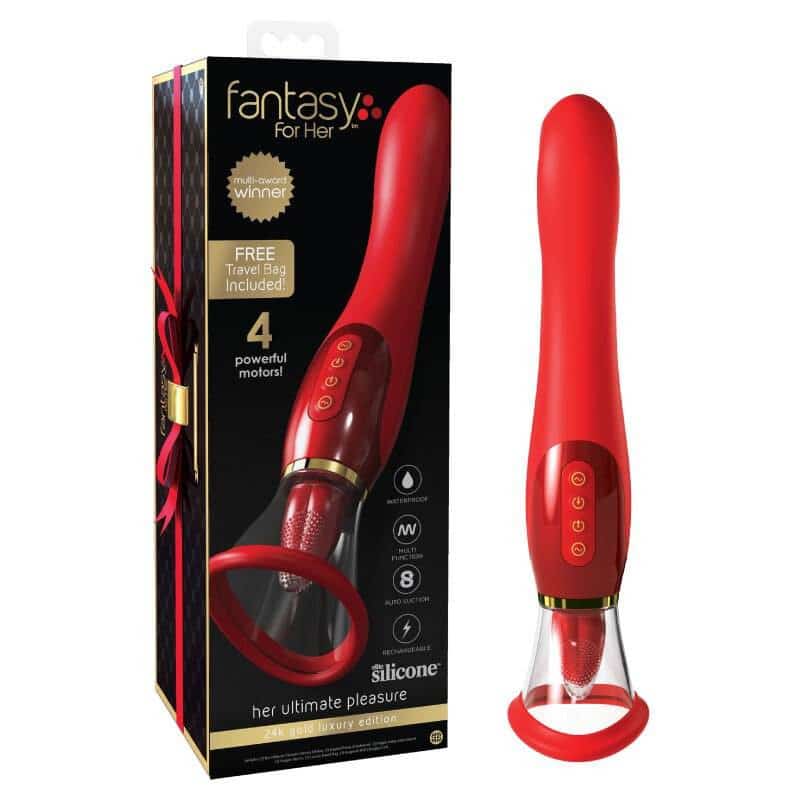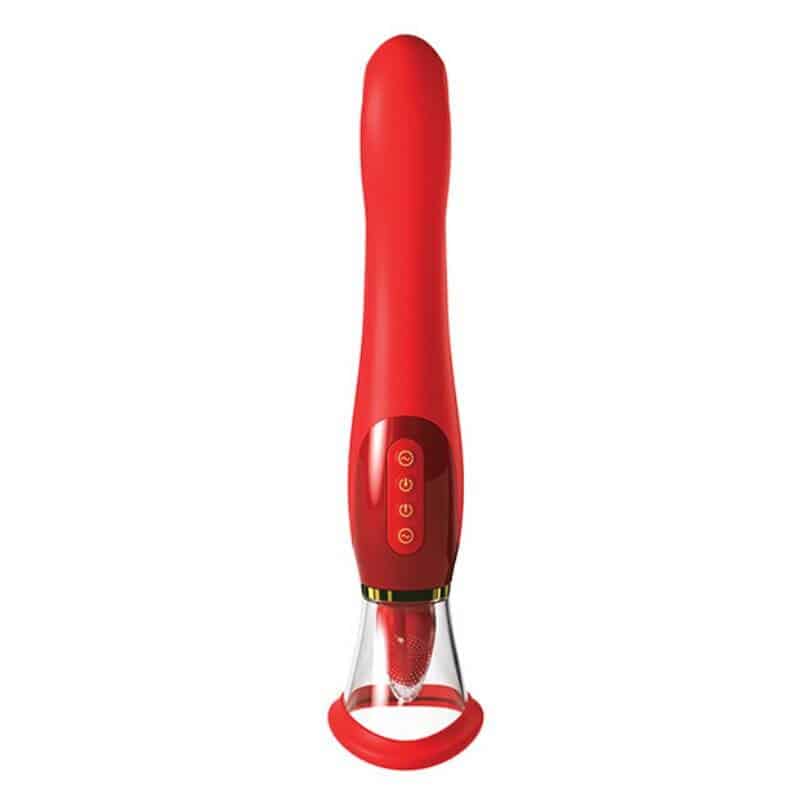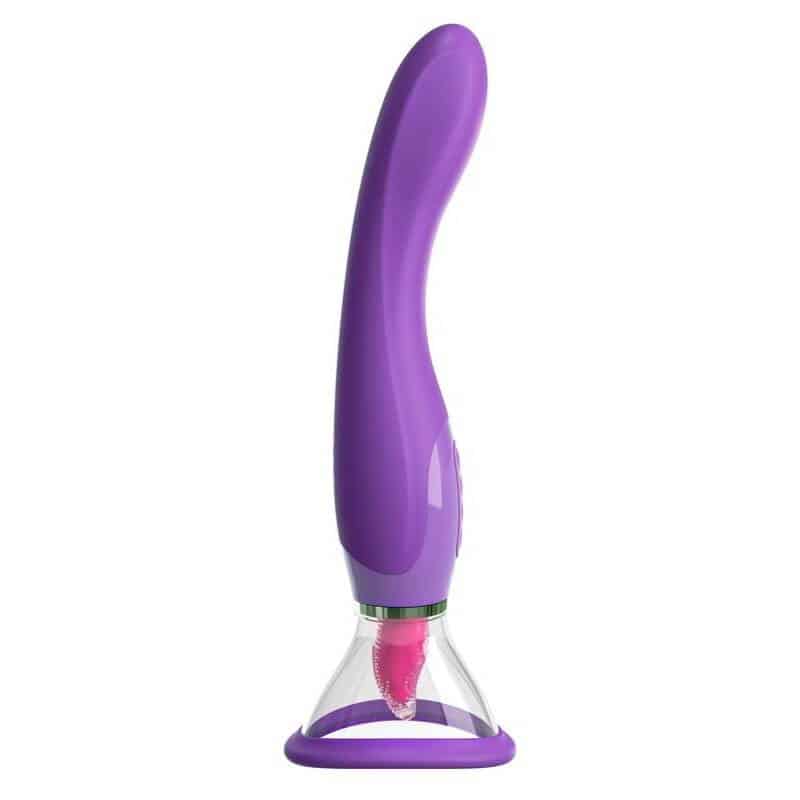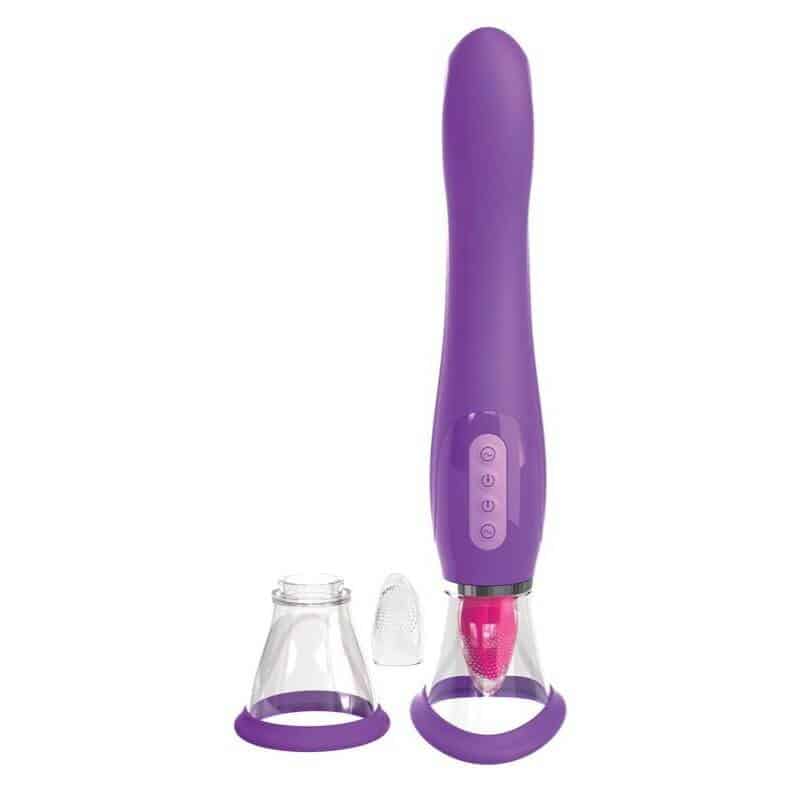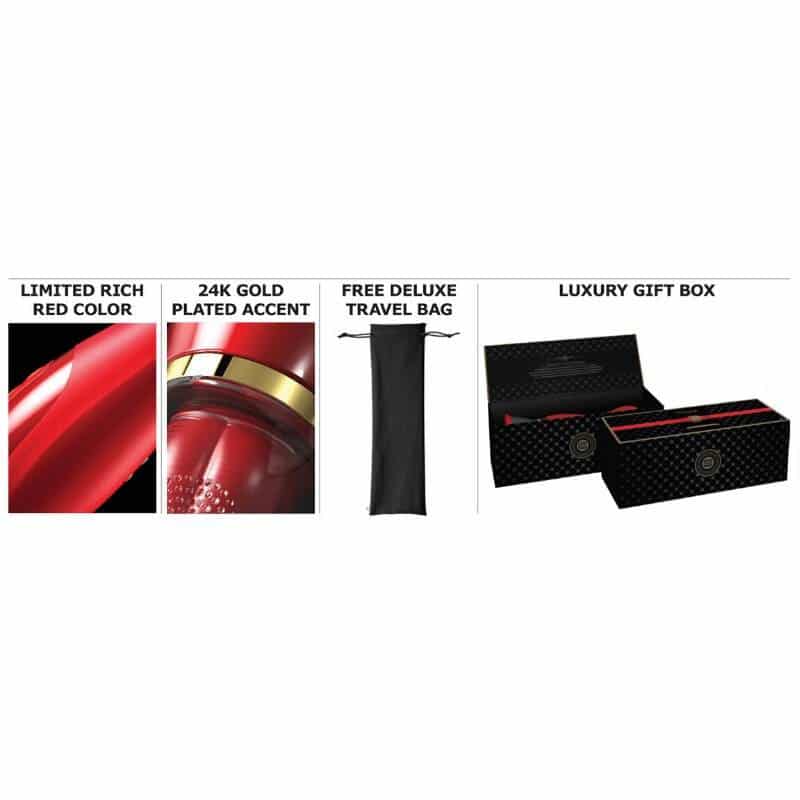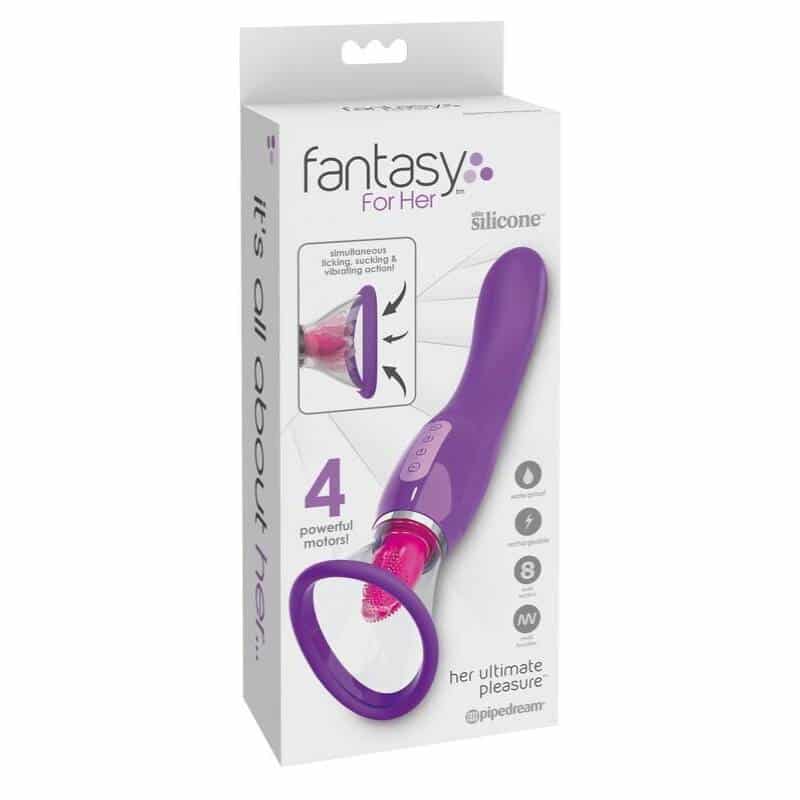 Her Ultimate Pleasure Stimulator by Fantasy for Her
Description
Her Ultimate Pleasure Stimulator by Fantasy for Her
This tongue sex toy features simultaneous licking, vibrating, and sucking action with four powerful motors, making this a luxury licking vibrator you won't forget.
Anyone with a vagina: treat yourself to the magic of a Fantasy for Her Ultimate Pleasure Stimulator. This licking sex toy provides you with an all-round orgasmic experience, from clitoris to G-Spot.
QUALITY TONGUE STIMULATOR
Pleasure your clitoris, labia, and nipples with one of the most powerful oral sex toys for women. Her Ultimate Pleasure is both a clit licking toy and a sucking sex toy.
Two interchangeable suction cups – one round and one oval – are ergonomically designed for the clitoris and labia or nipples. These cups create a pure seal for pulsing suction. Inside the cup is a flicking silicone tongue that also vibrates.
The tongue stimulator is smooth but also comes with a soft TPE textured sleeve for additional stimulation.
G-SPOT STIMULATION
On the other end of the toy the smooth, easy to hold handle doubles as a G-Spot massager. Four powerful rechargeable motors deliver one-of-a-kind stimulation, inside and out, and a simple push-button interface keeps you in charge of the intensity.
With a 10″ handle and its own motor, the Fantasy For Her Ultimate Pleasure Stimulator features a smooth curve with a powerful motor at the tip. This part of the stimulator can be used for internal G-spot stimulation or external pinpoint stimulation.
HOW TO USE
Tongue – Press and hold the bottom "~" button to turn on the moving tongue and its vibration. Press "~" again to cycle through the tongue's 7 motion and vibration patterns. Hold the "~" button for 3 seconds to turn off the tongue.
Suction – Press and hold the suction button to turn on the suction. Press again to cycle through 3 suction patterns. When ready, press the release button to relieve the pressure or tap the button to enjoy pulsing sucking sensations. To turn the suction off, press and hold the suction button for 3 seconds.
Vibrating Shaft – To turn on the vibrating shaft, press the top button for 3 seconds. Press the button again to cycle through 10 vibration patterns. Press and hold the button again to turn off the vibrating shaft.
Suction, Tongue, and Vibration can be used simultaneously or independently.
RECHARGEABLE
Featuring a powerful rechargeable lithium battery and a magnetic USB charger, this luxury sex toy is ready to go whenever you are!
WATERPROOF
The Fantasy For Her Ultimate Pleasure stimulator is waterproof and can be washed with sex toy cleaner. We recommend only using water-based lubricant.
Available in:
Purple
Red 24K Gold Luxury Edition

24K gold plated accent
Deluxe storage bag
Luxury gift box
Features:
Unique oral suction vibrator with insertable tip made with body-safe ABS (handle and cups), silicone (tongue) and TPE (textured sleeves)
Tongue – 7 motion and vibration patterns | Suction – 3 patterns | Vibration – 10 vibration patterns
Waterproof
Easy to hold
USB rechargeable
Includes 2 suction attachments (round and oval) and 1 TPE textured tongue sleeve
Measures | 10″ × 1.5″
Customer Reviews
09/15/2020
Anonymous

United States
OMG
Honestly, no words. This thing is AMAZING!
12/31/2019
Anonymous

United States
AMAZING!
Amazing results!