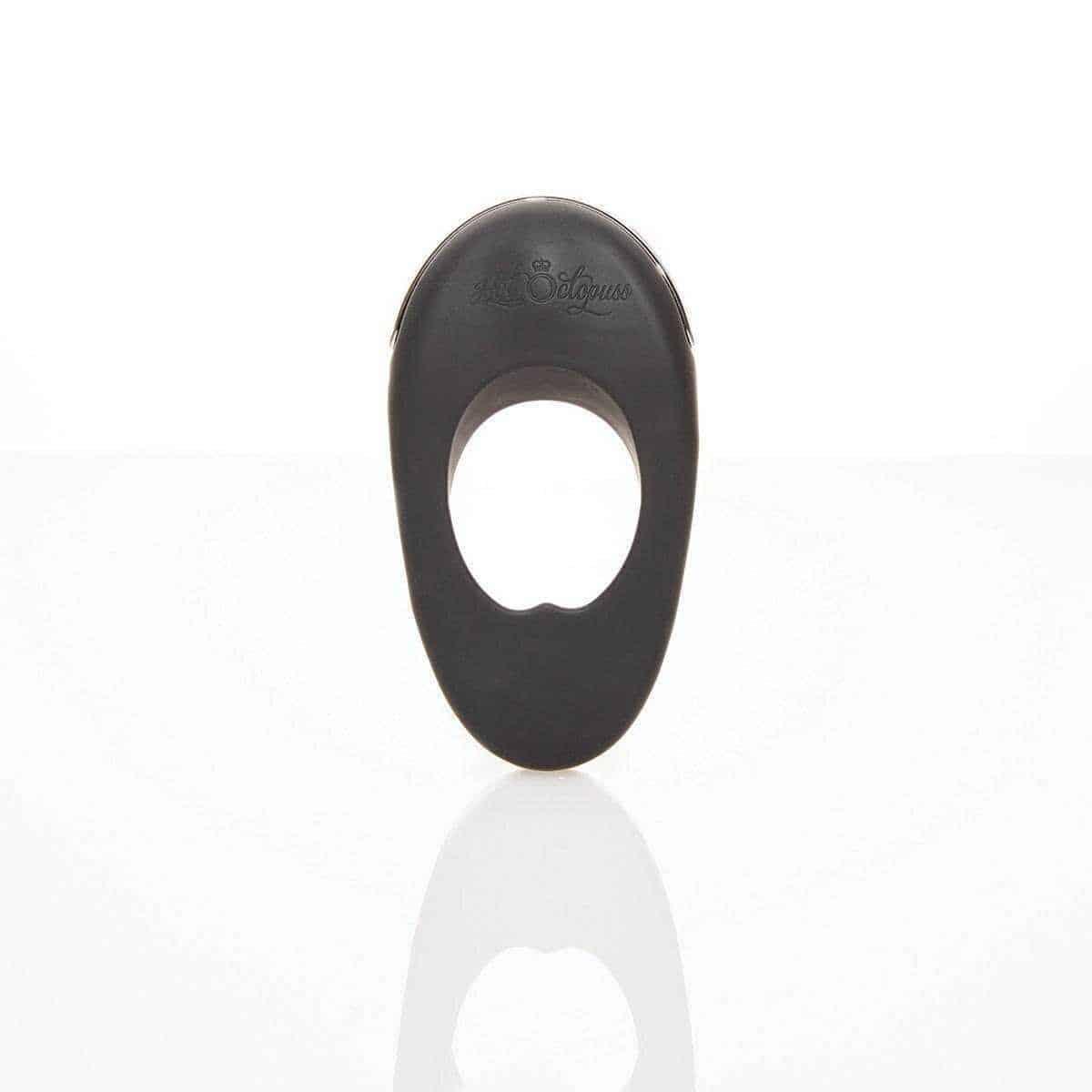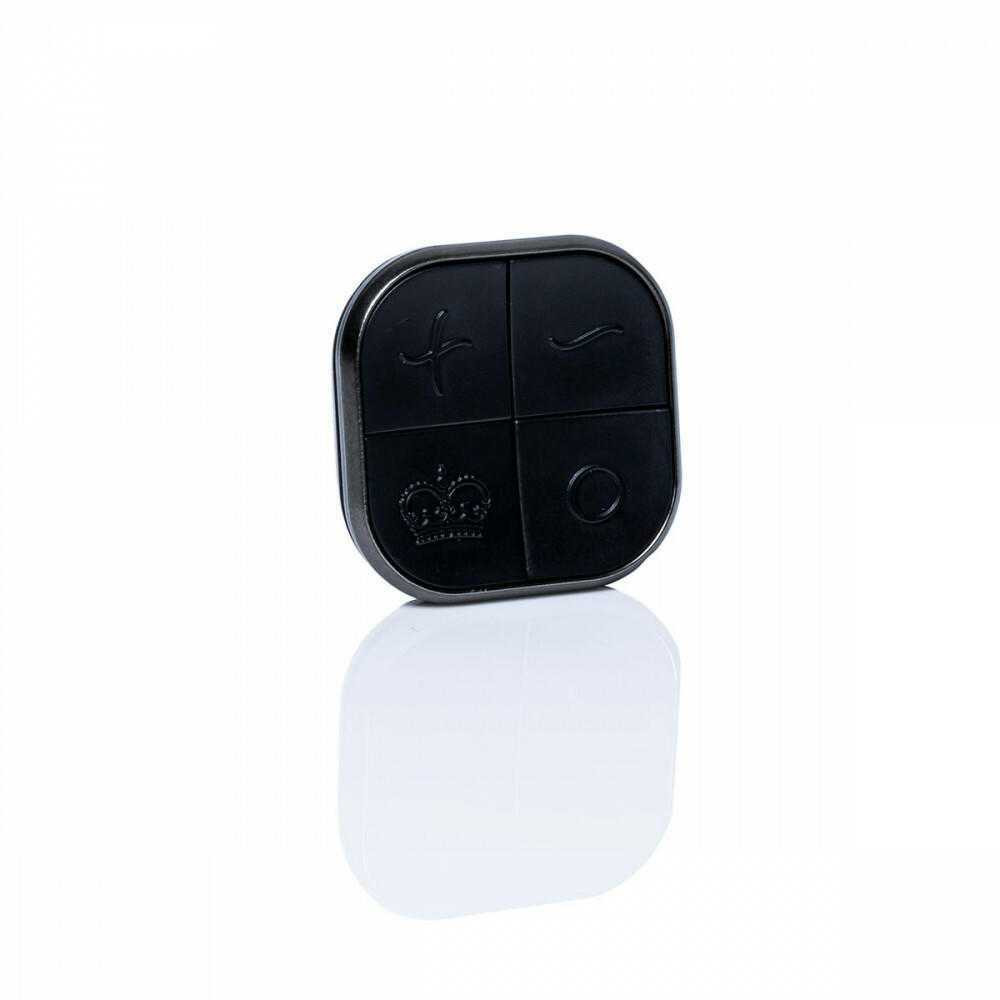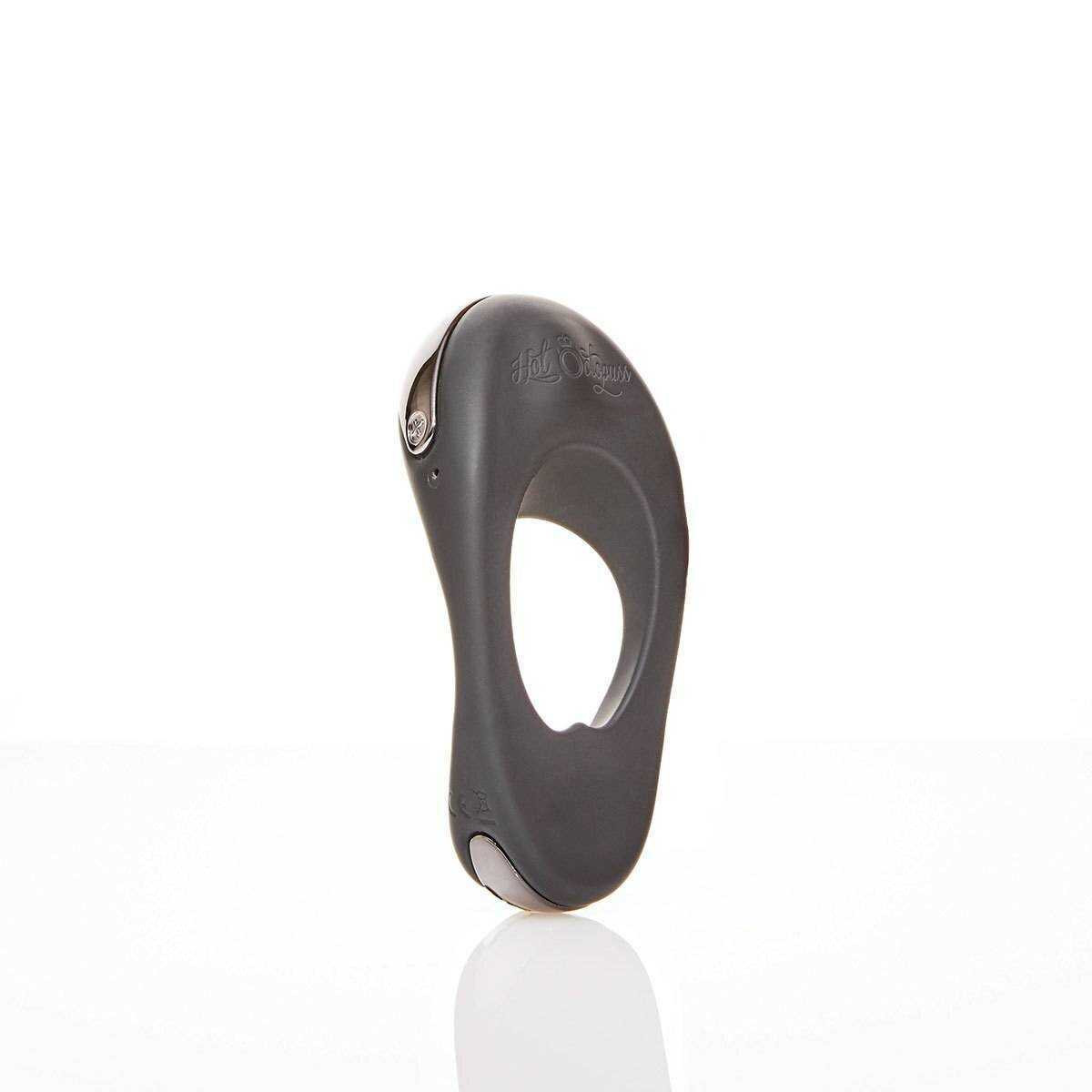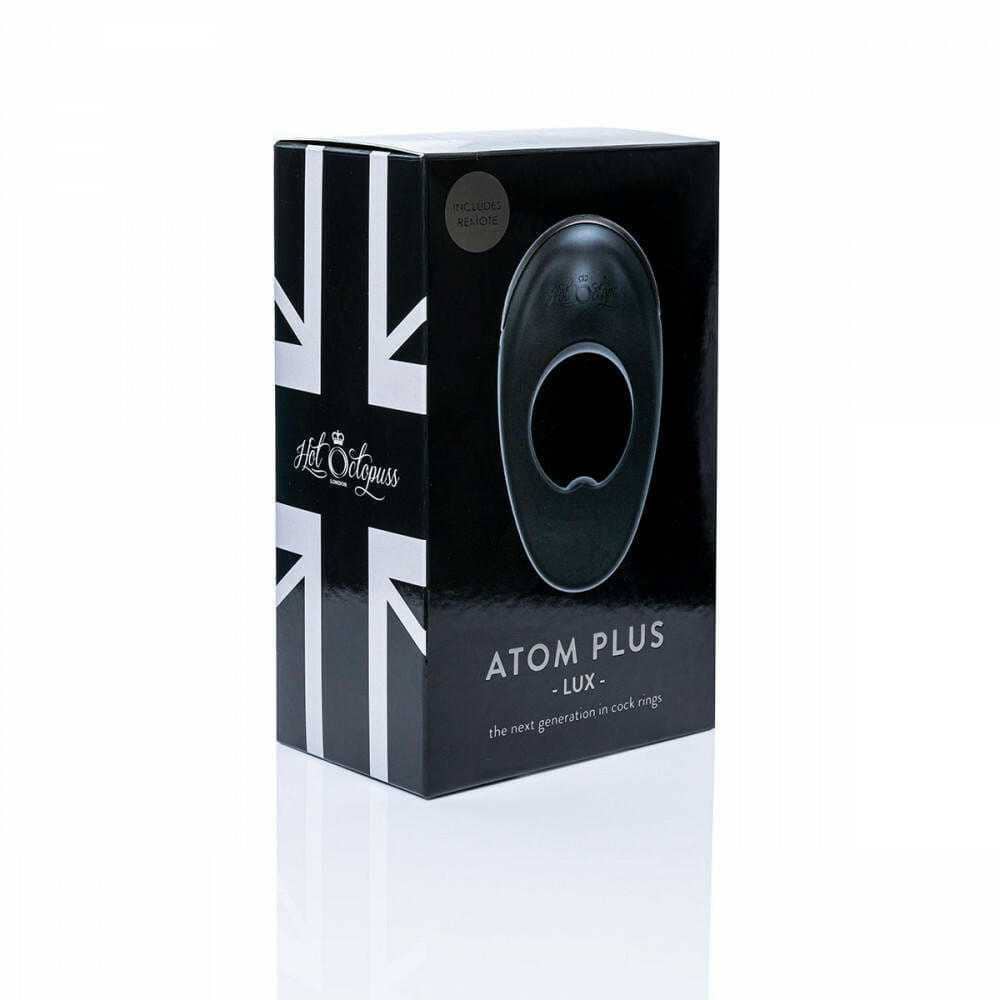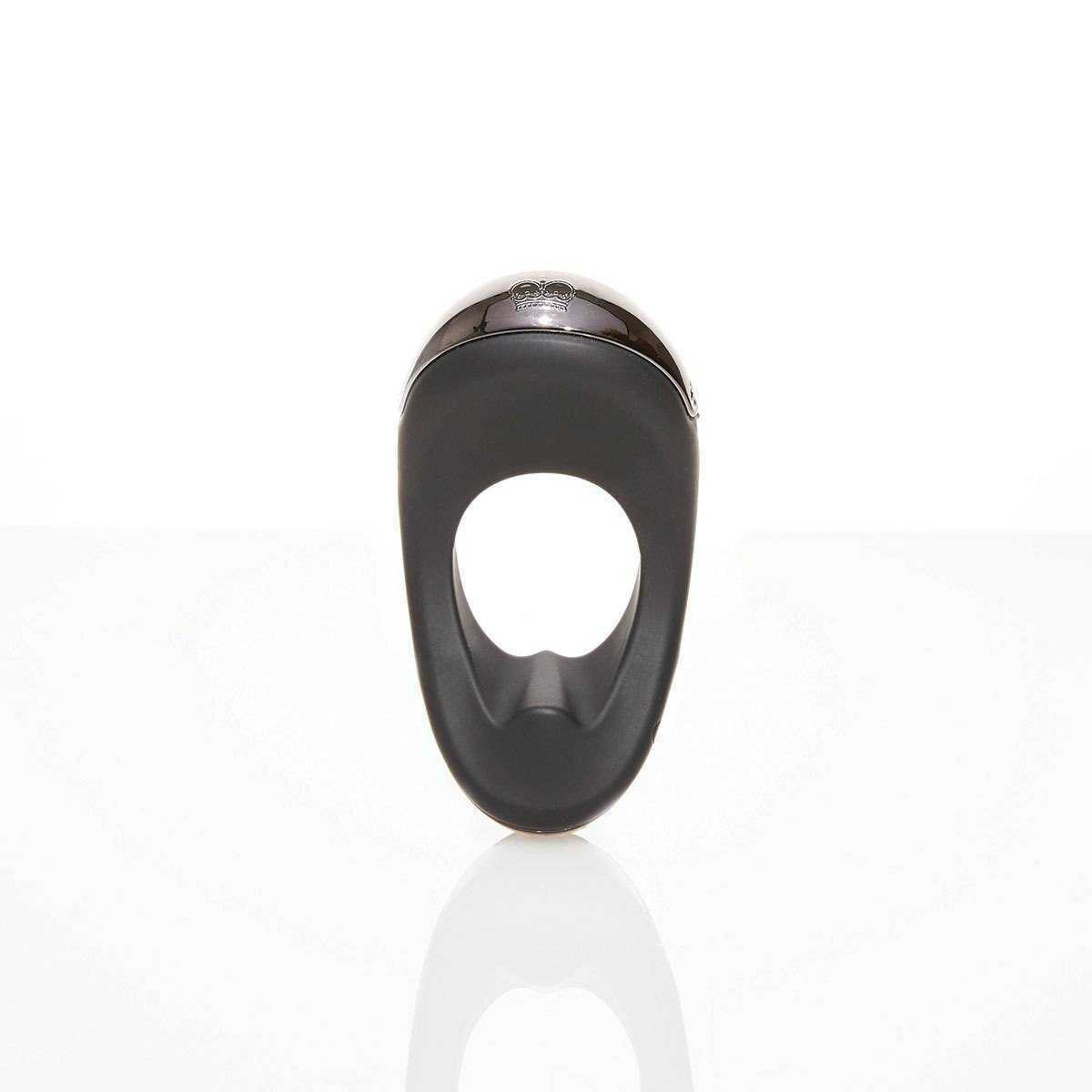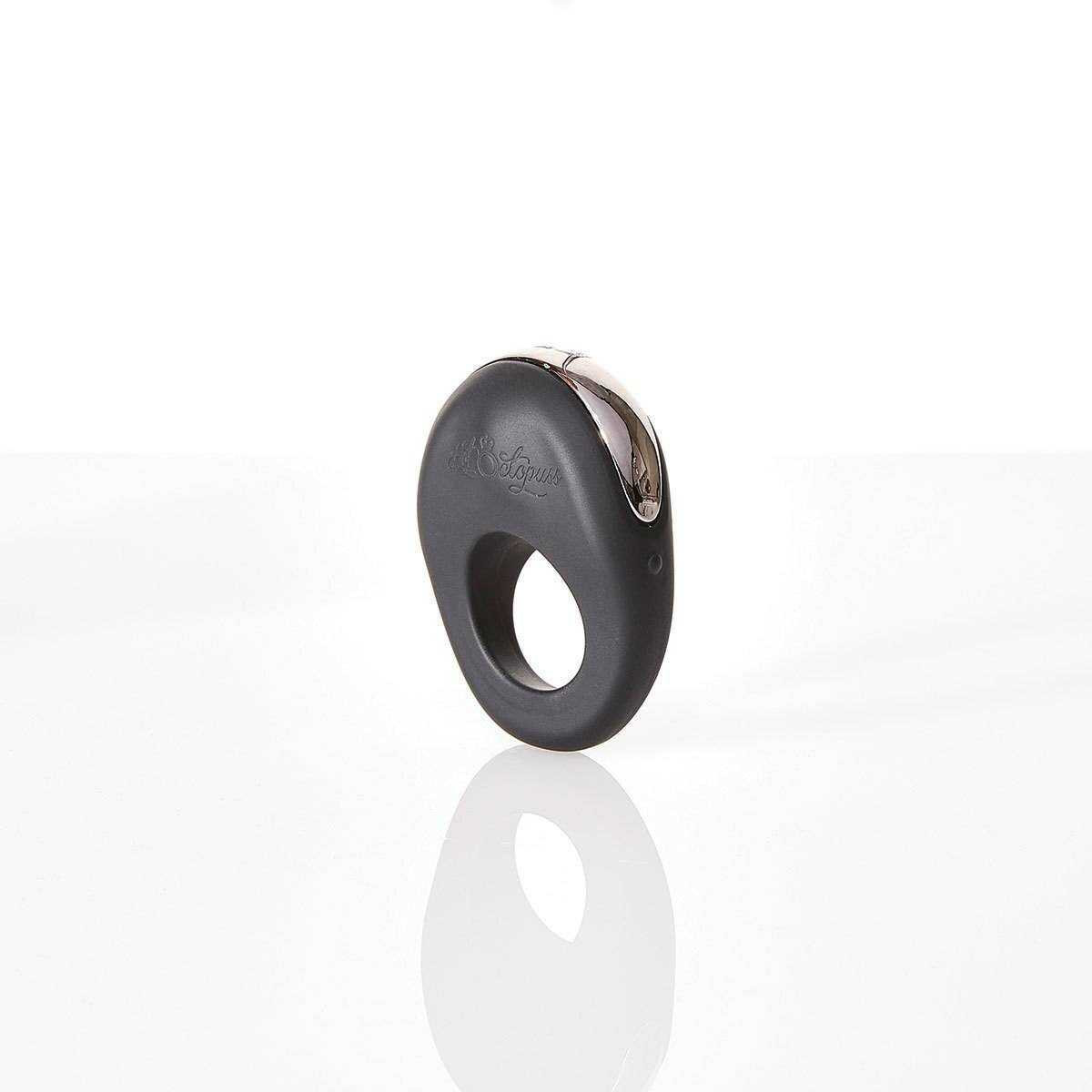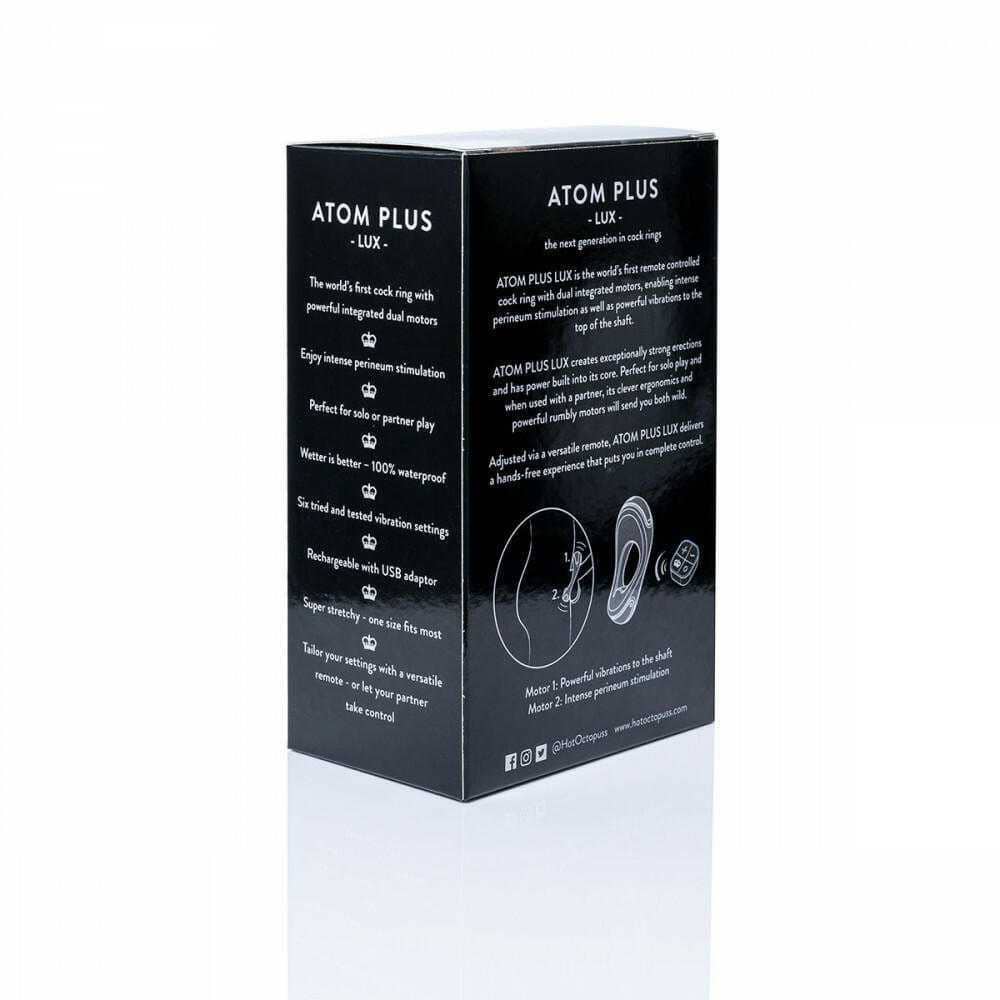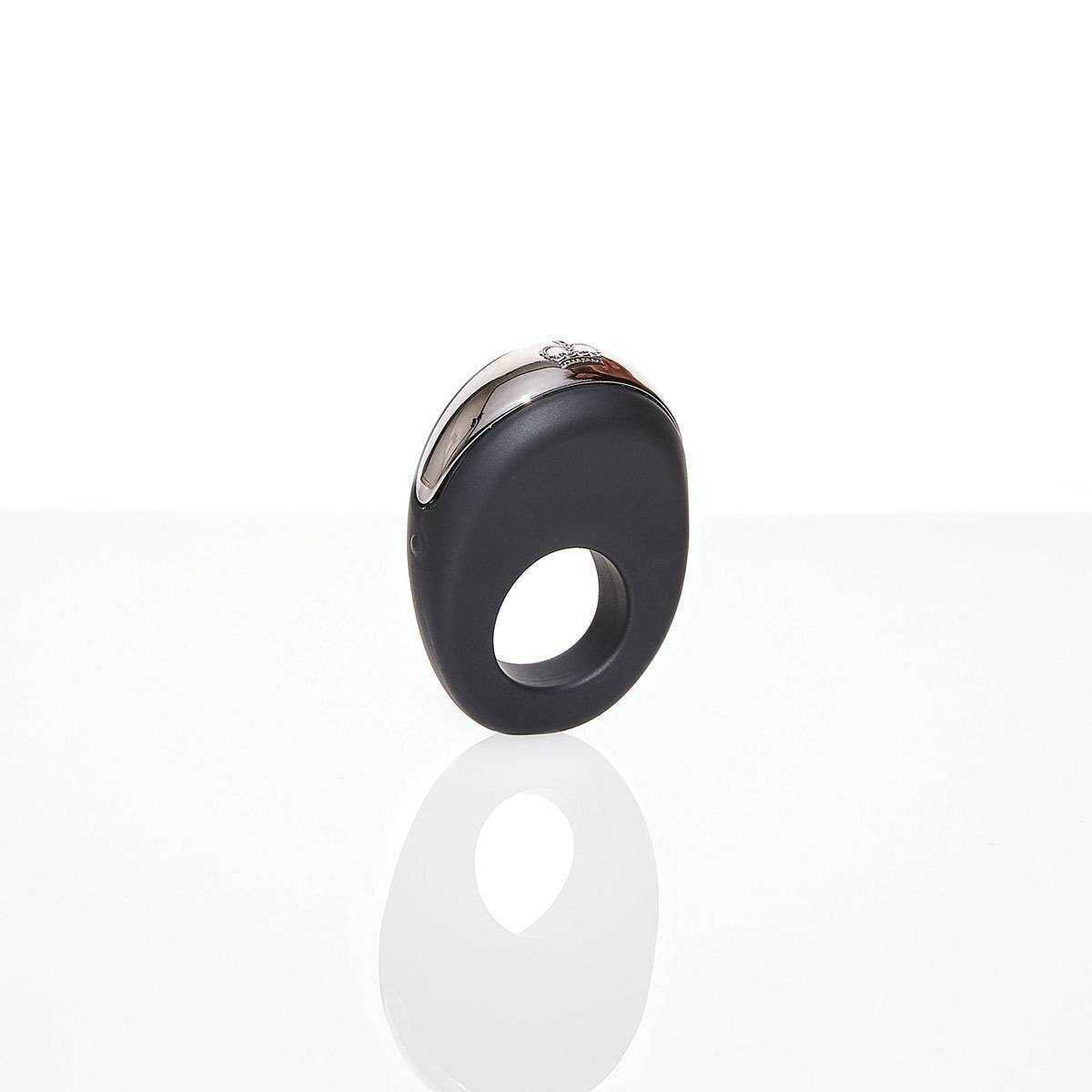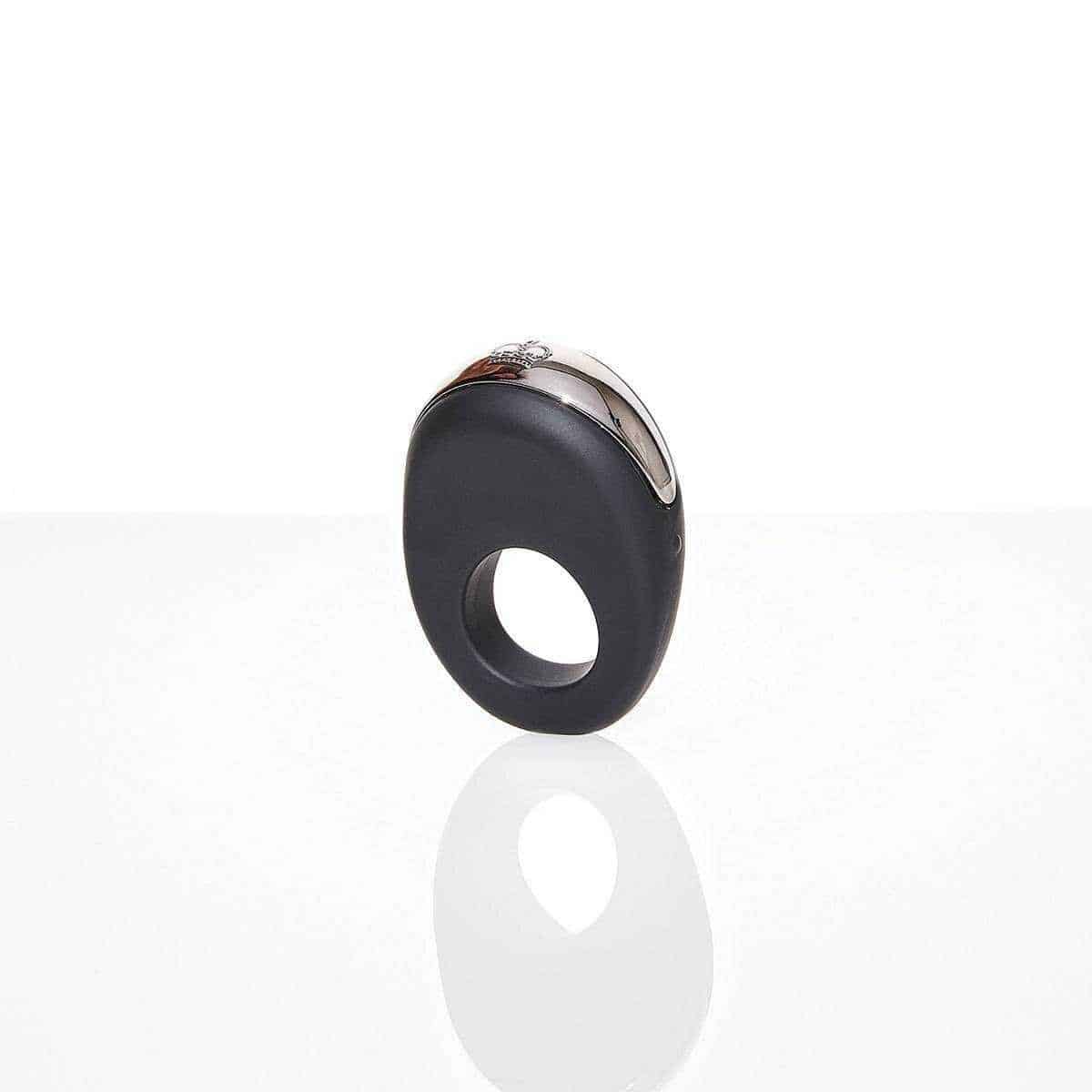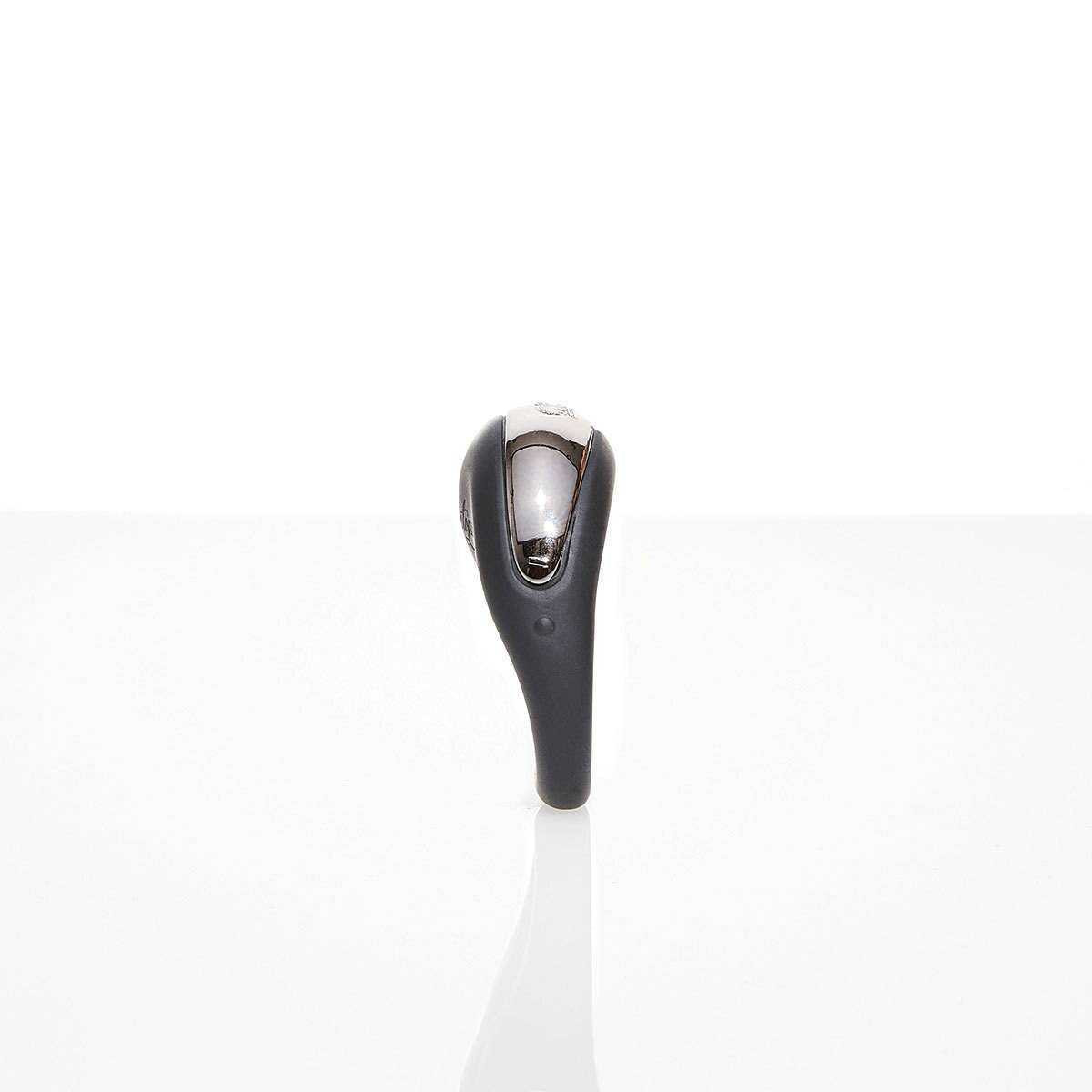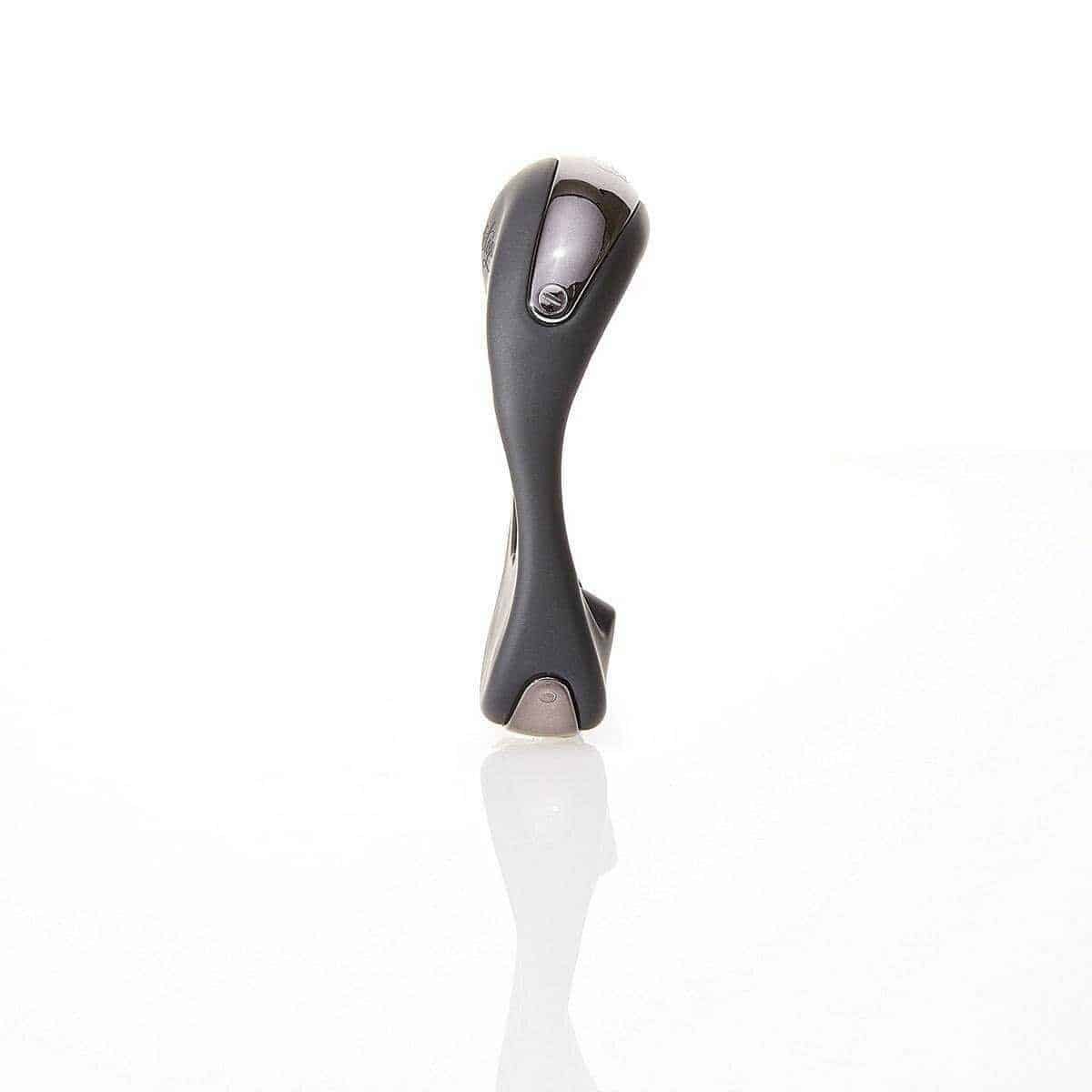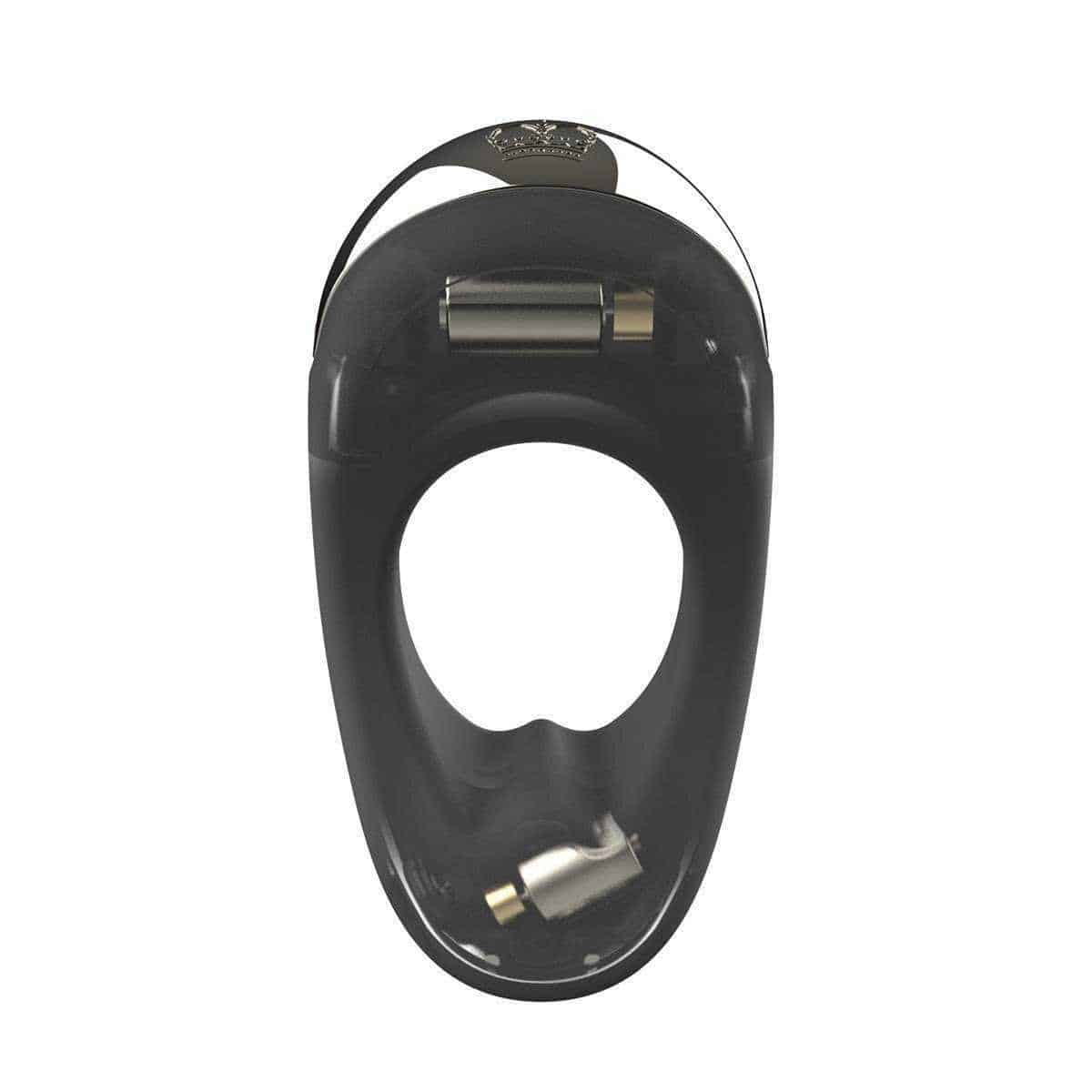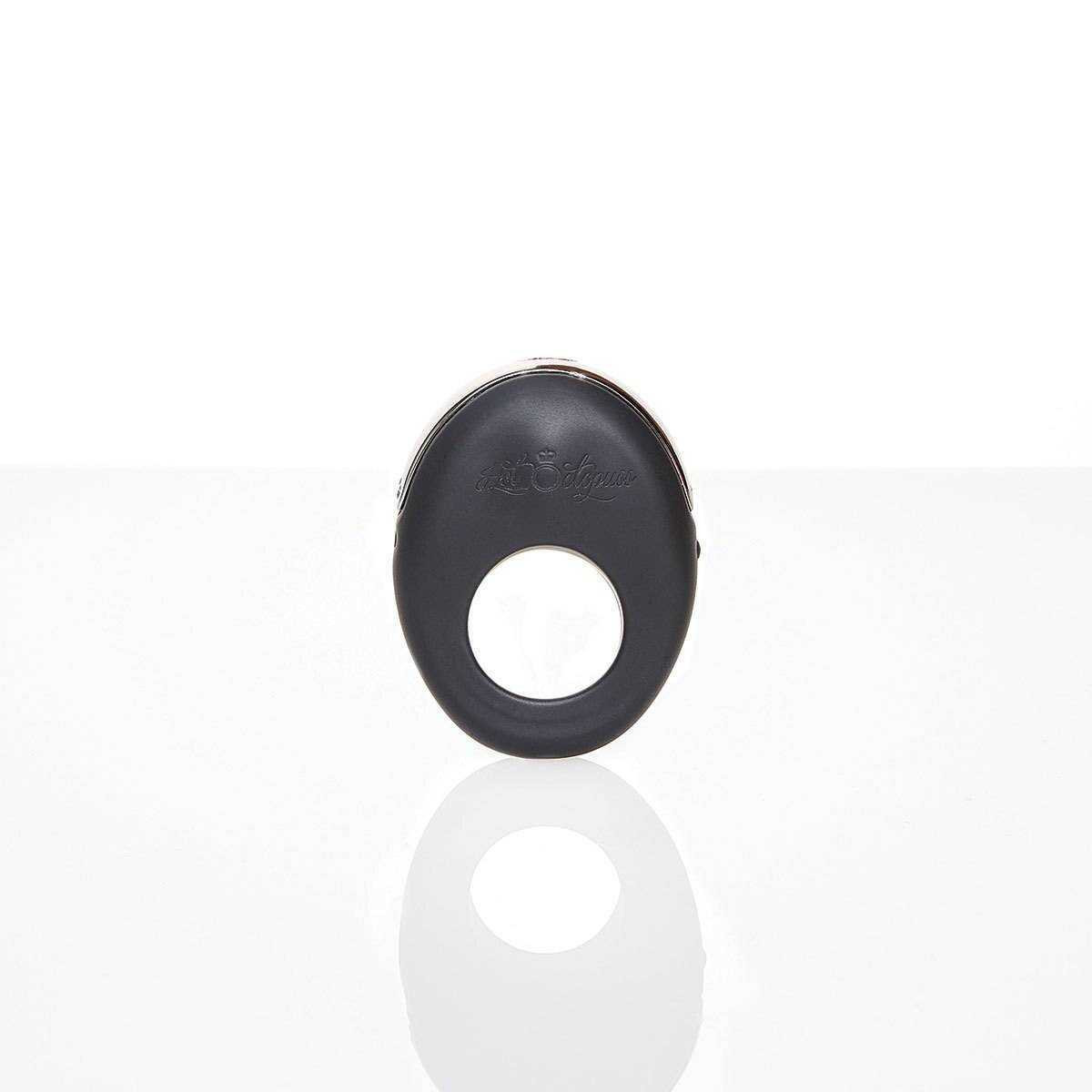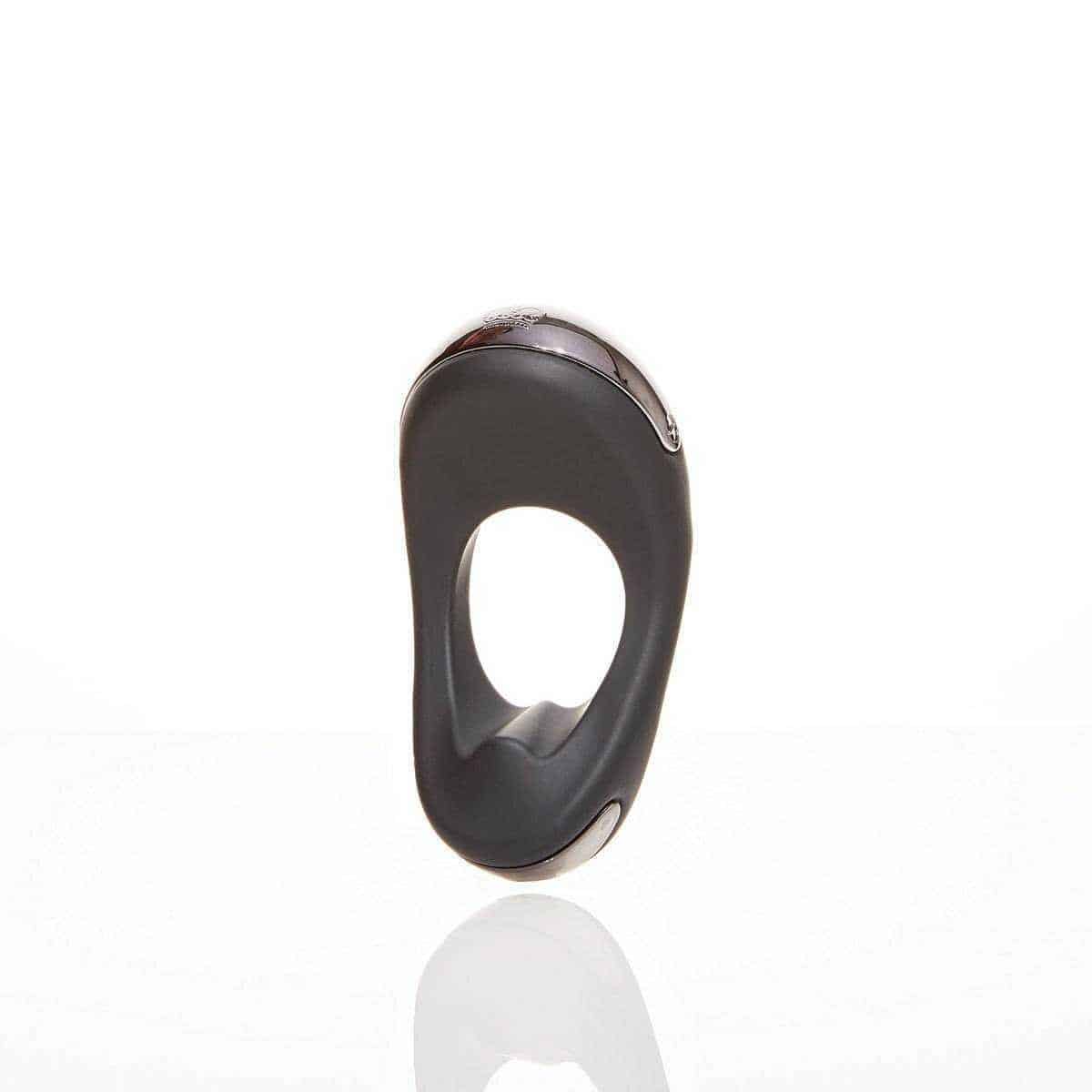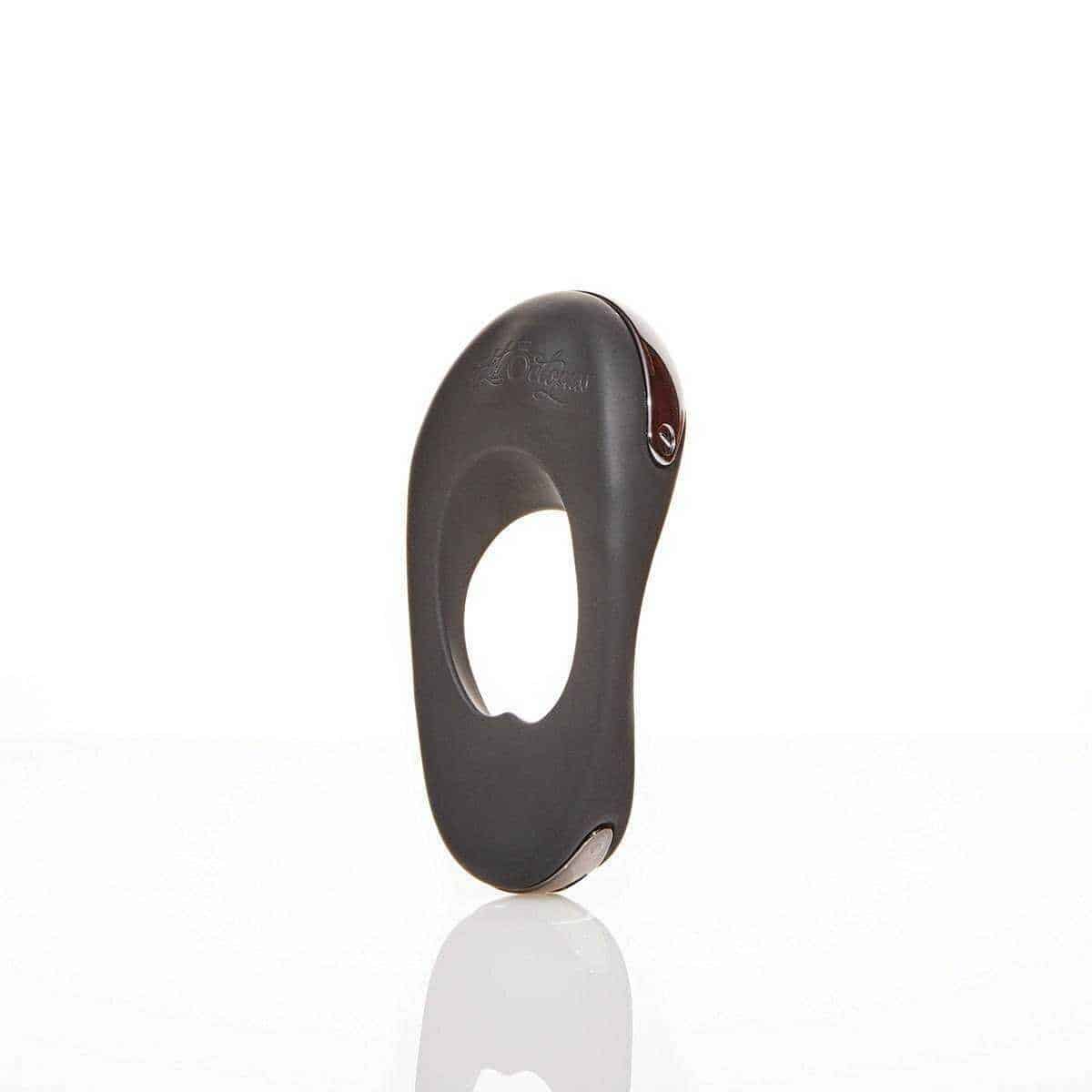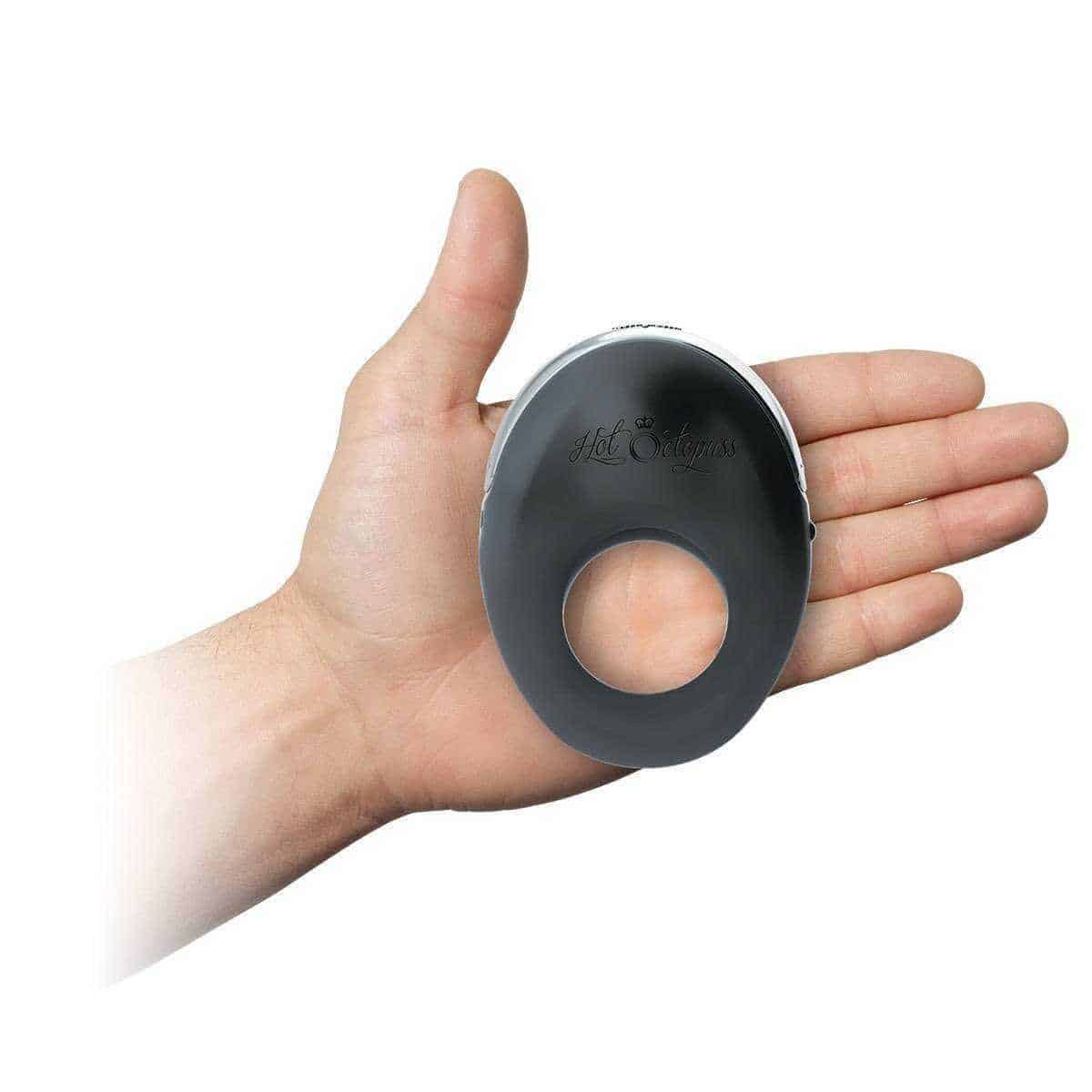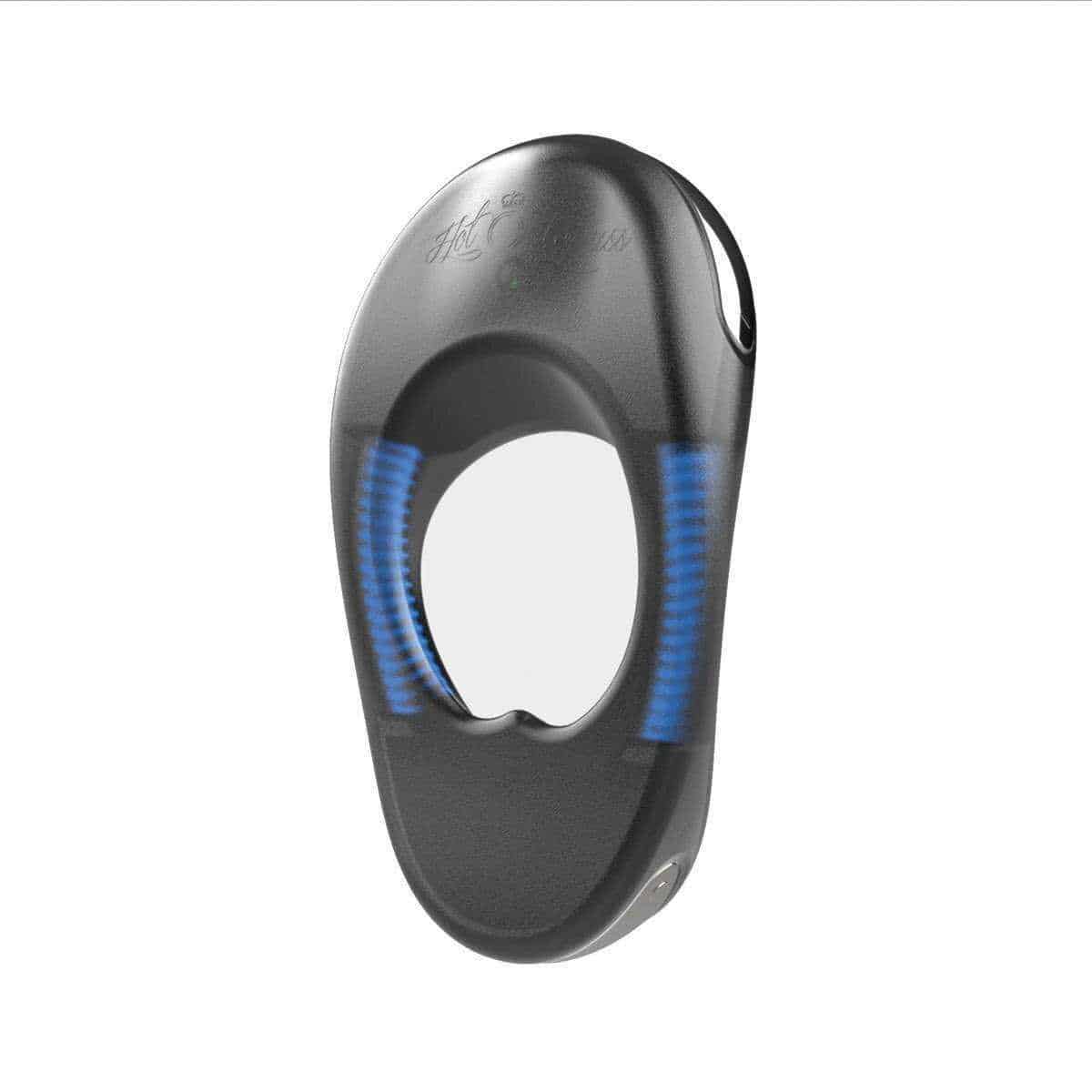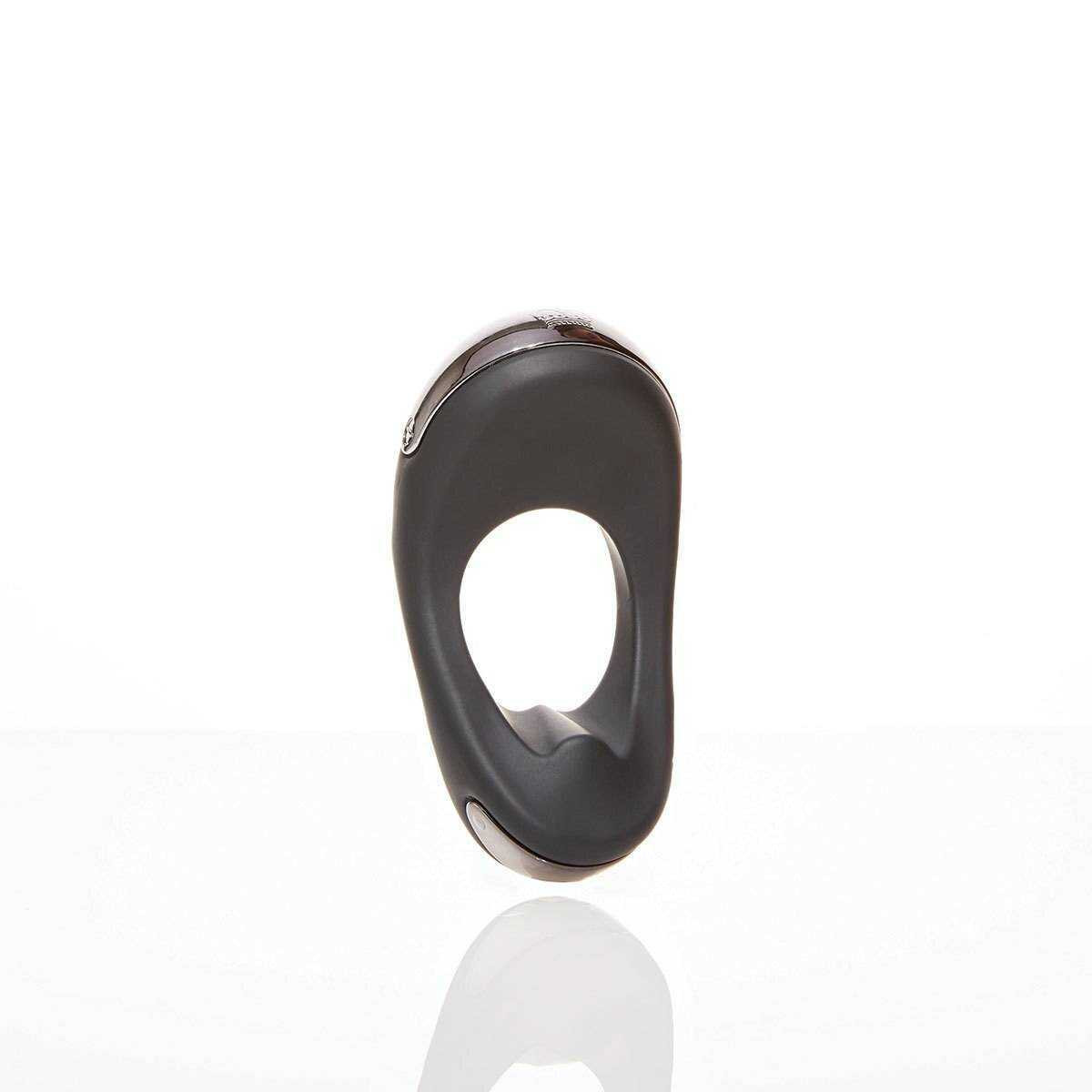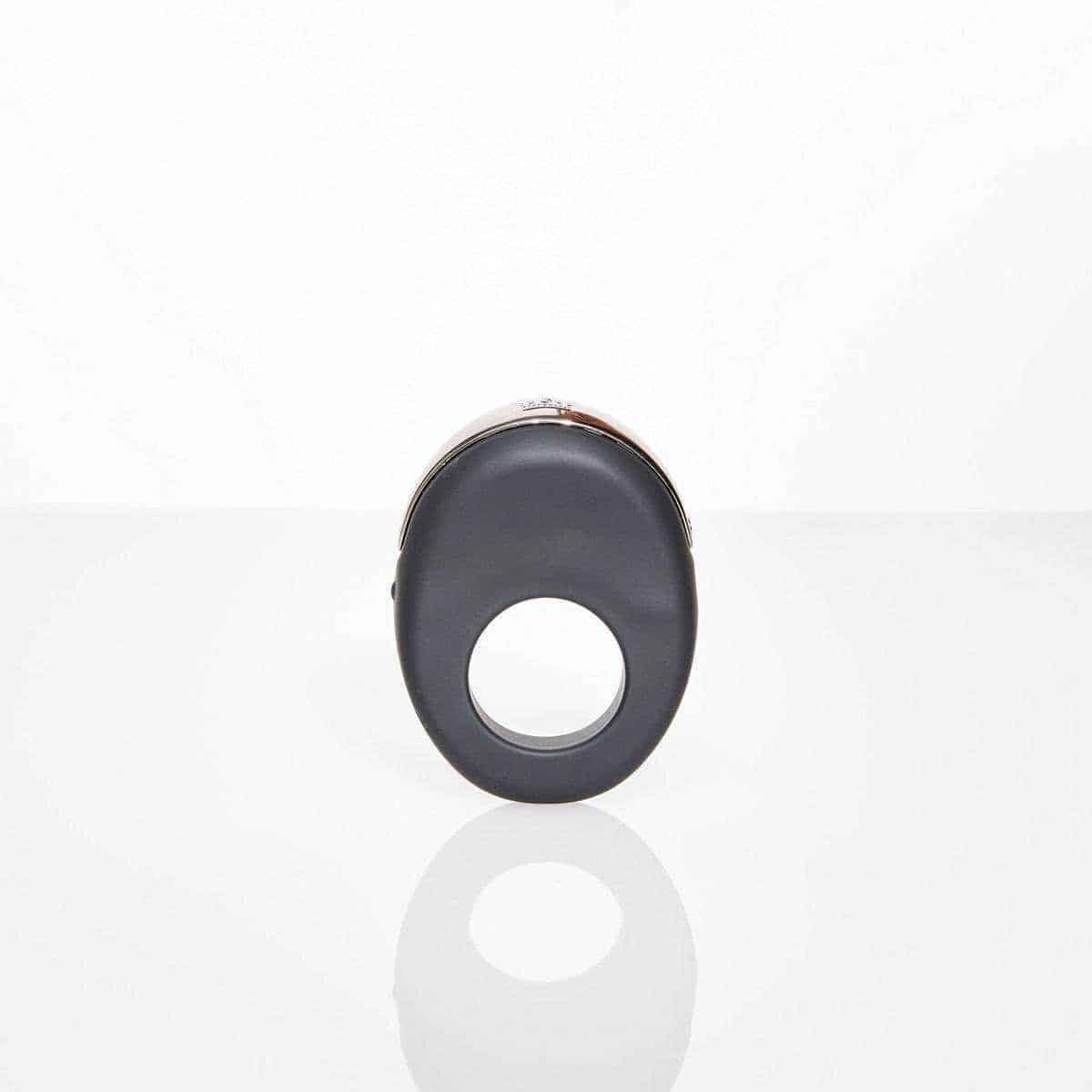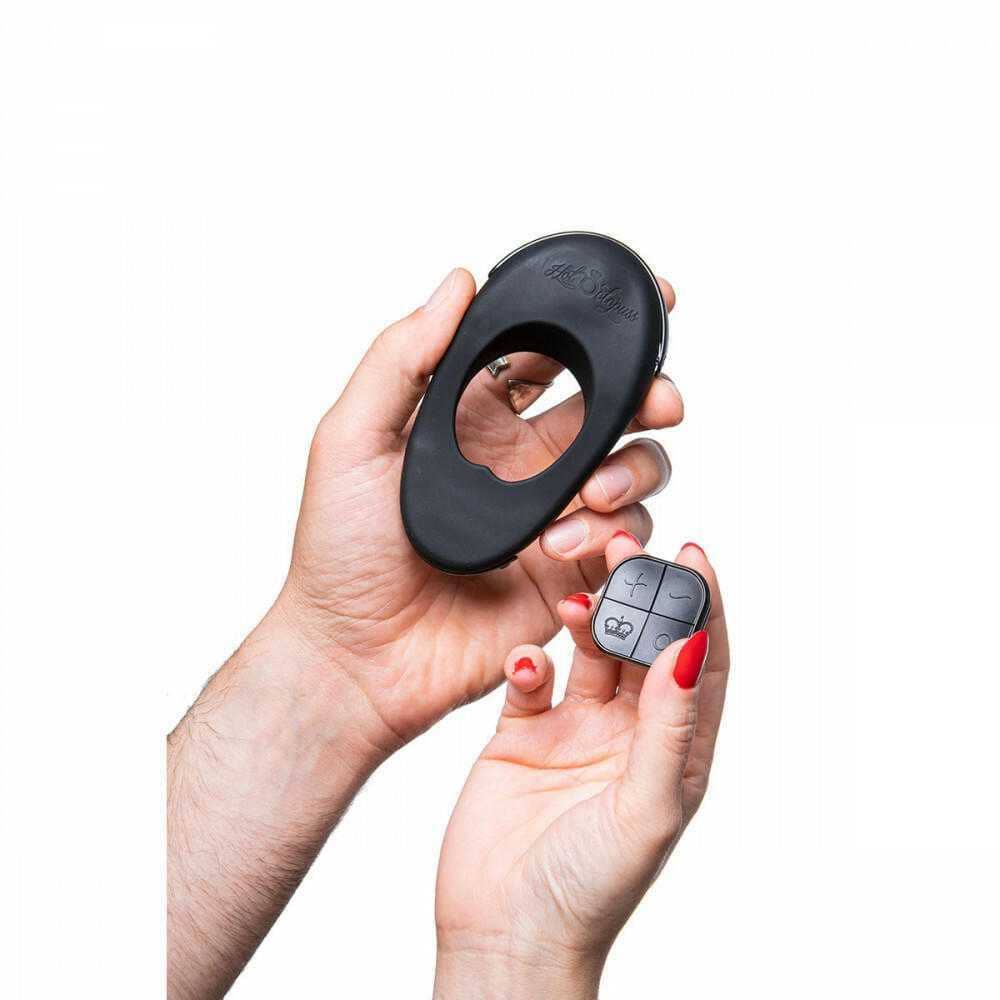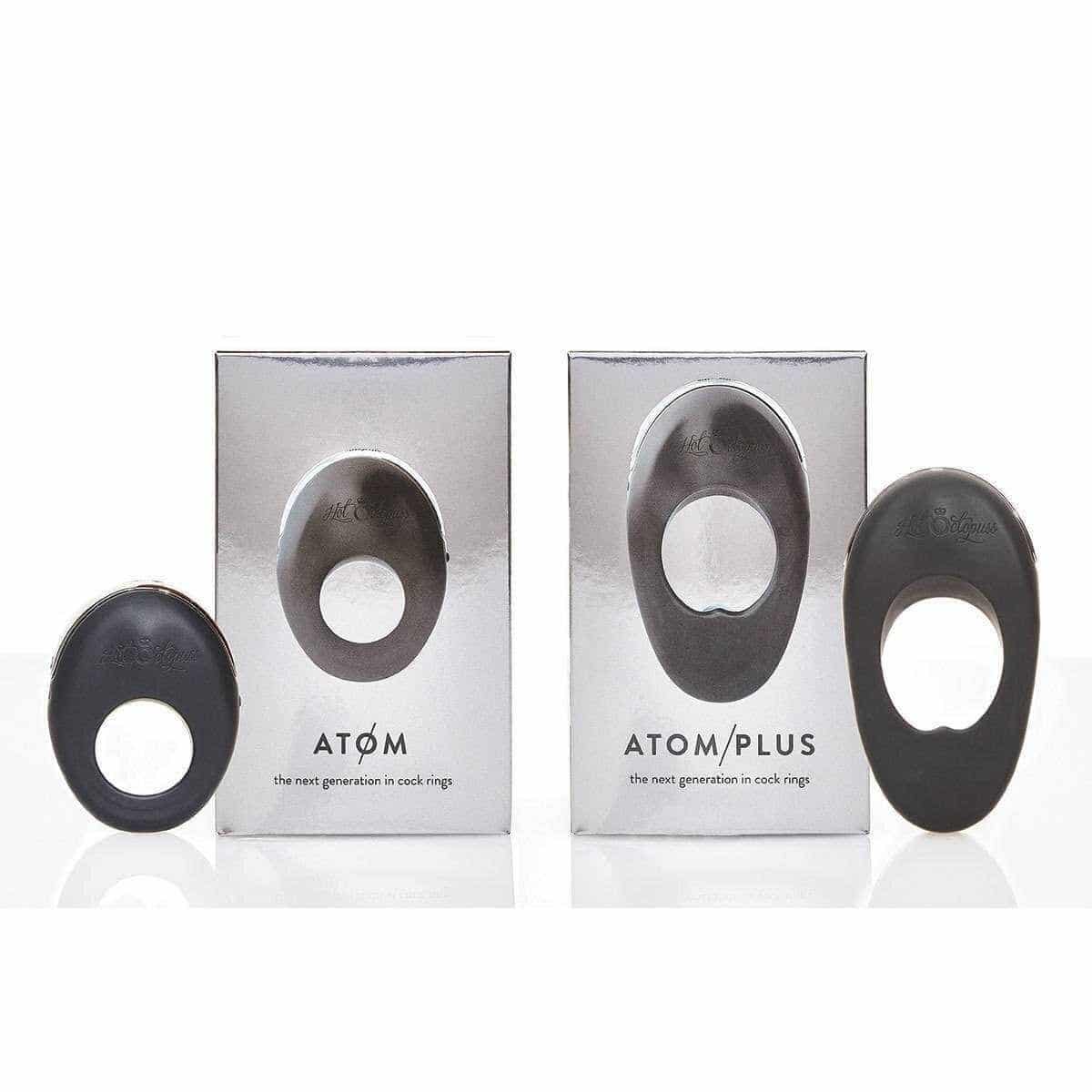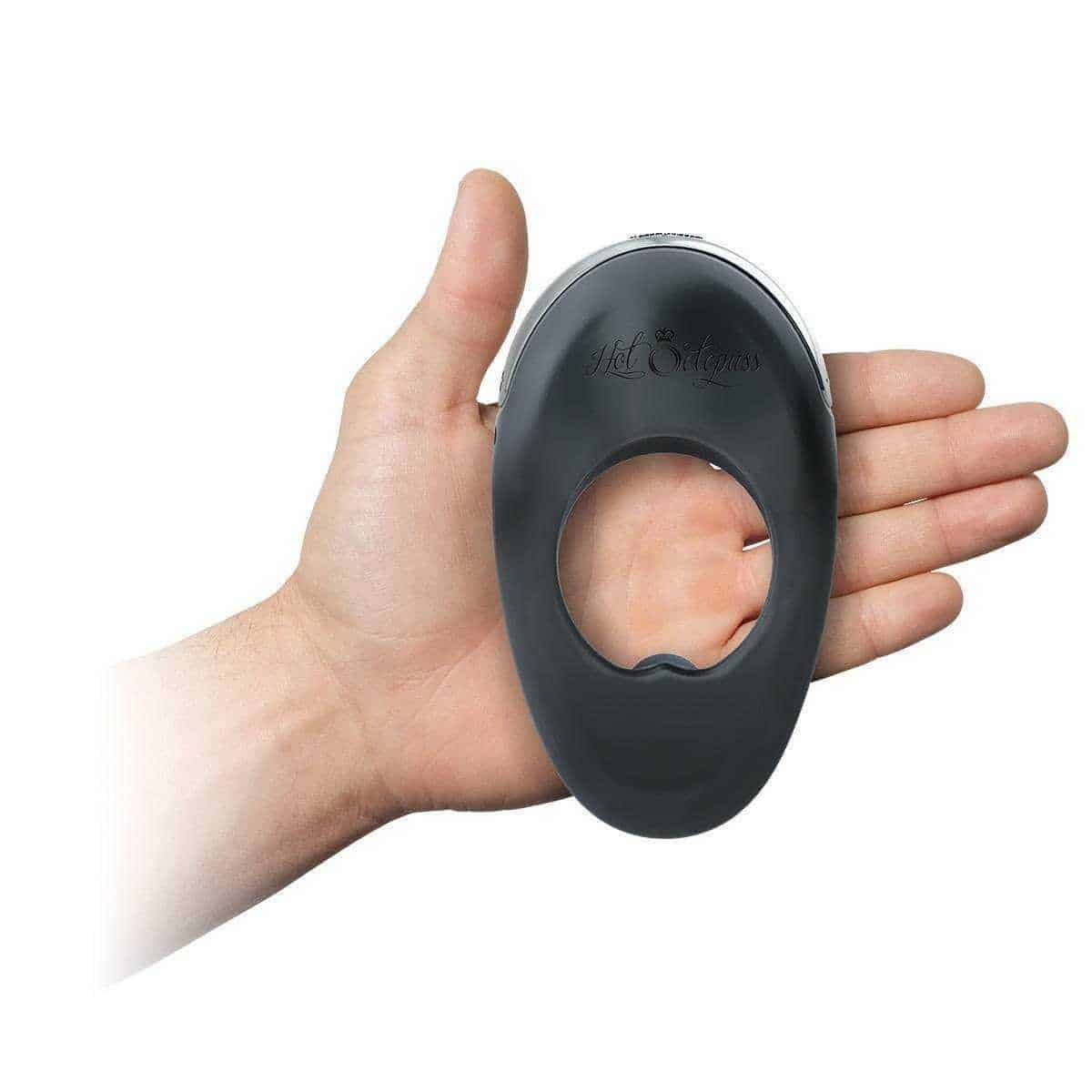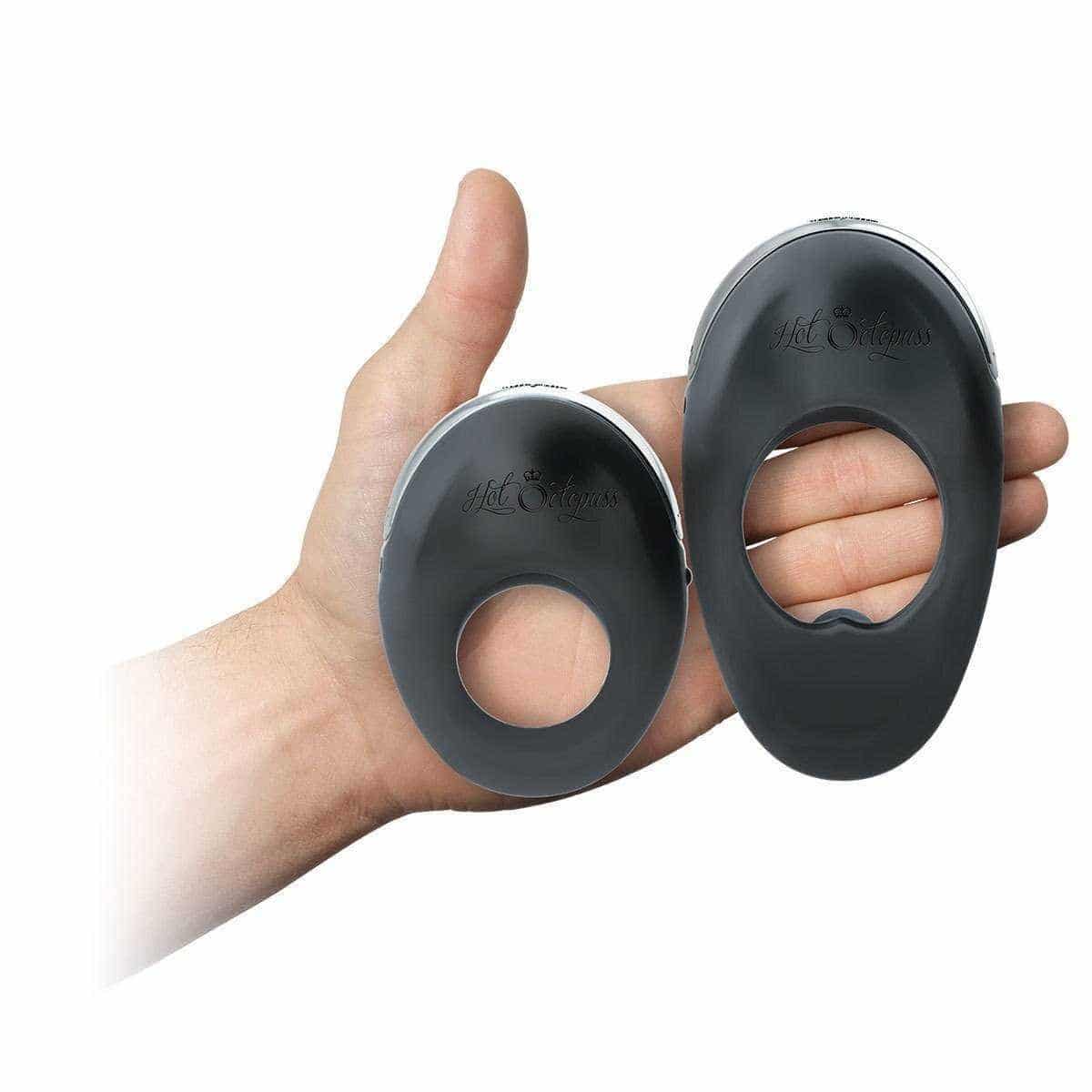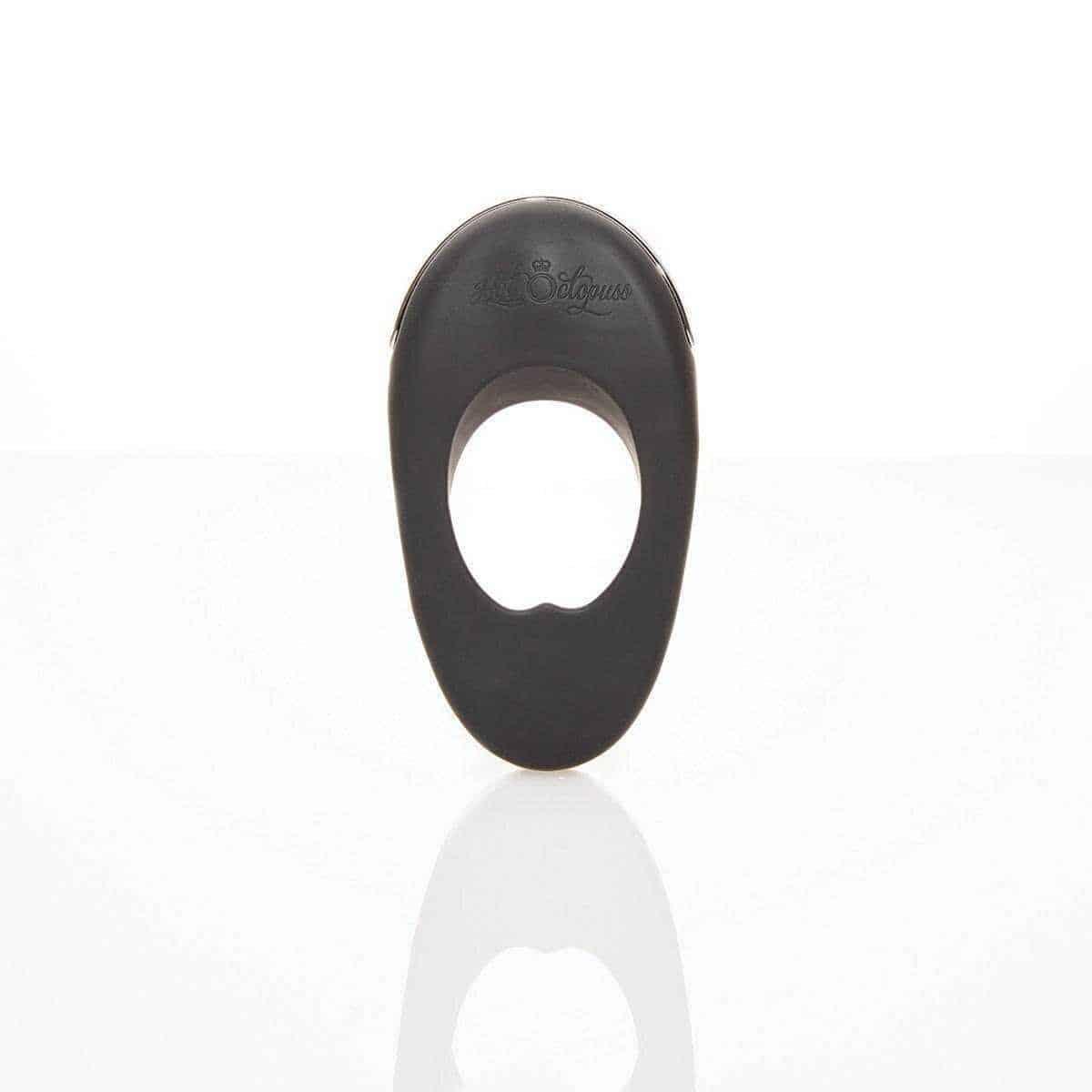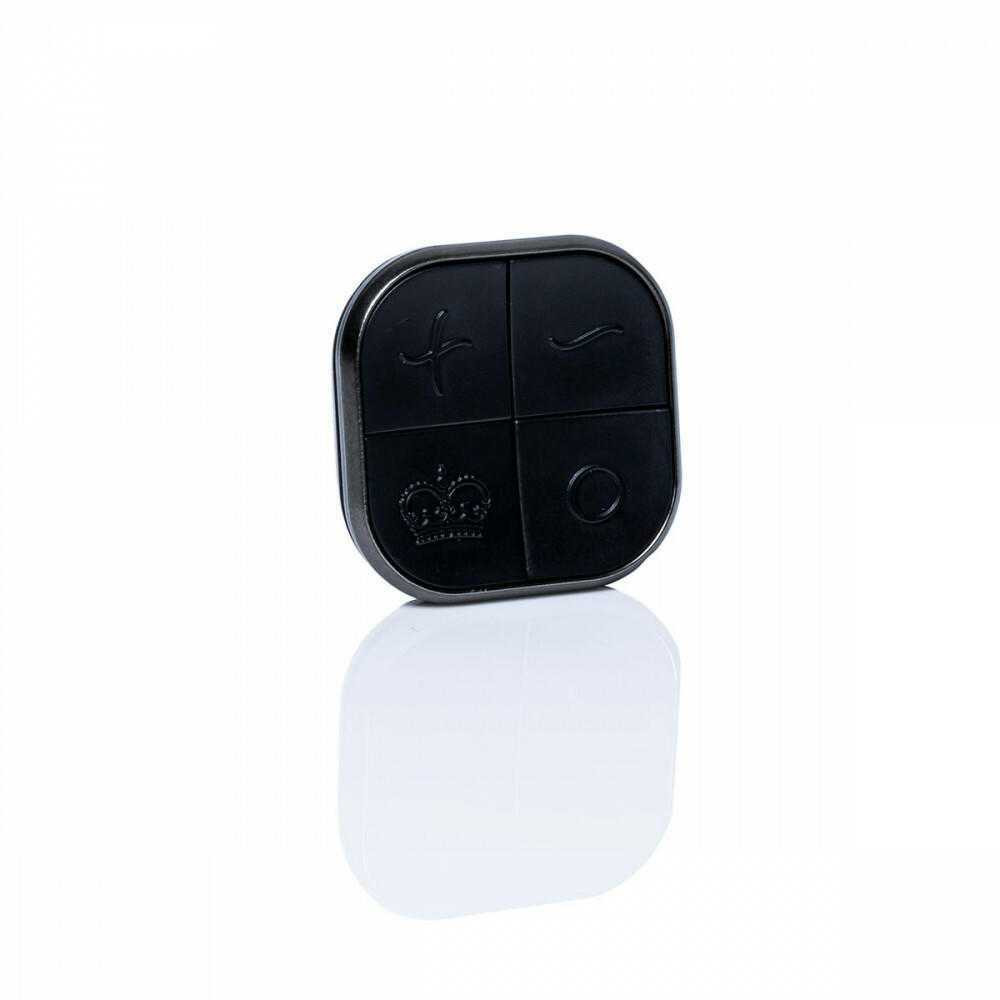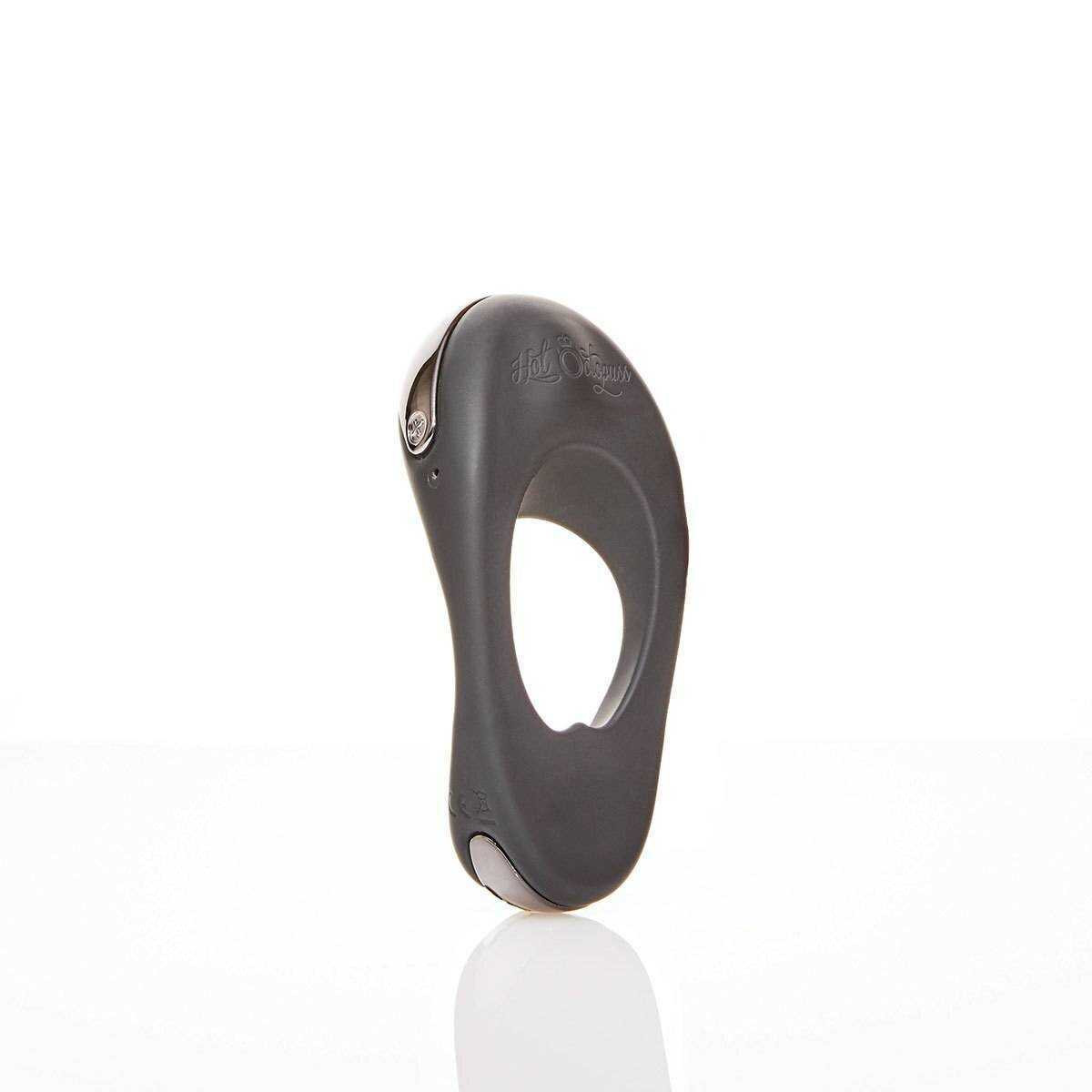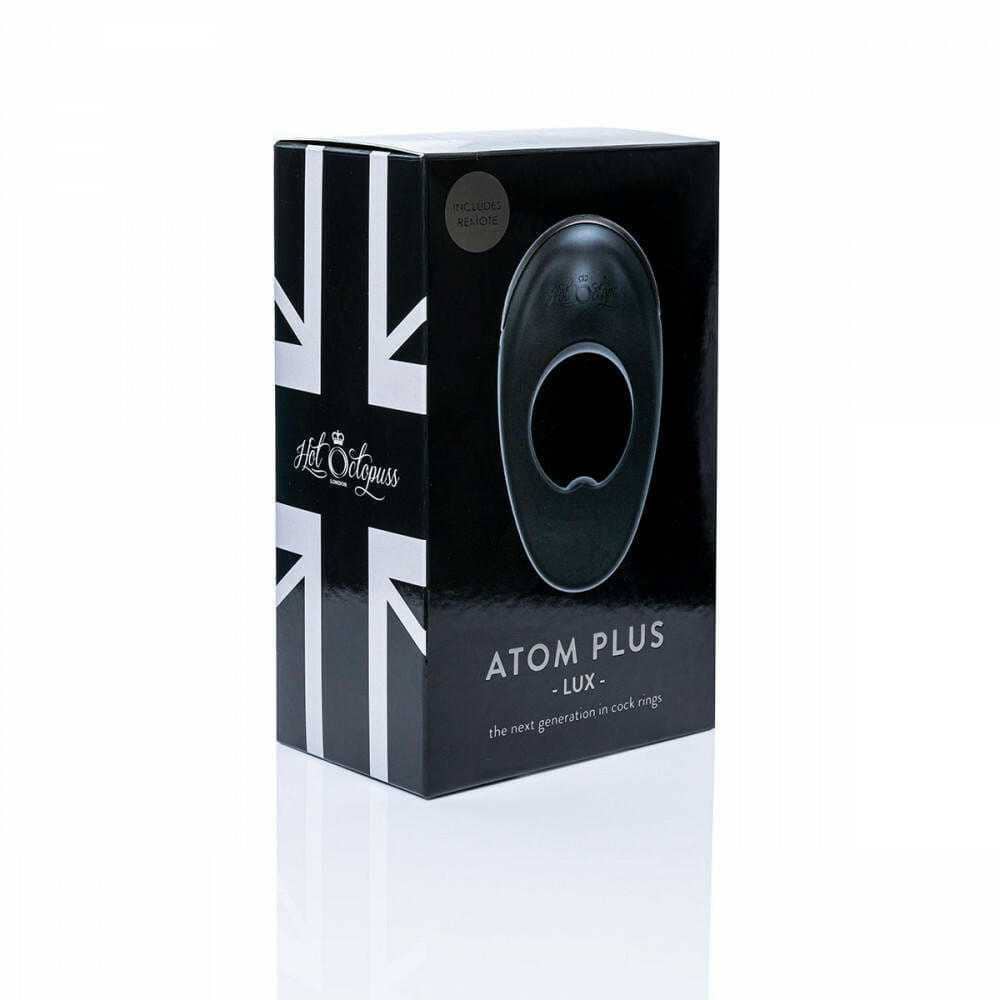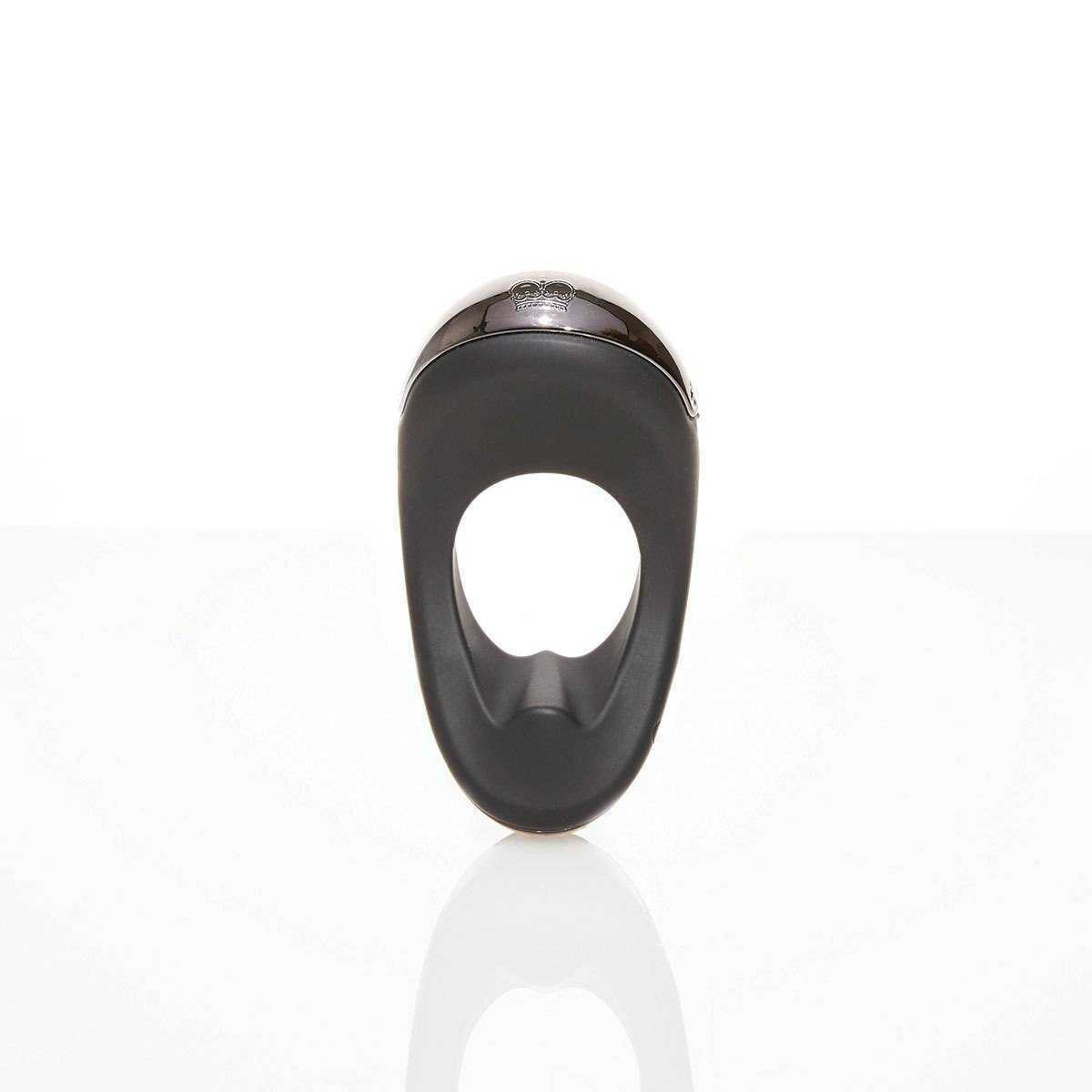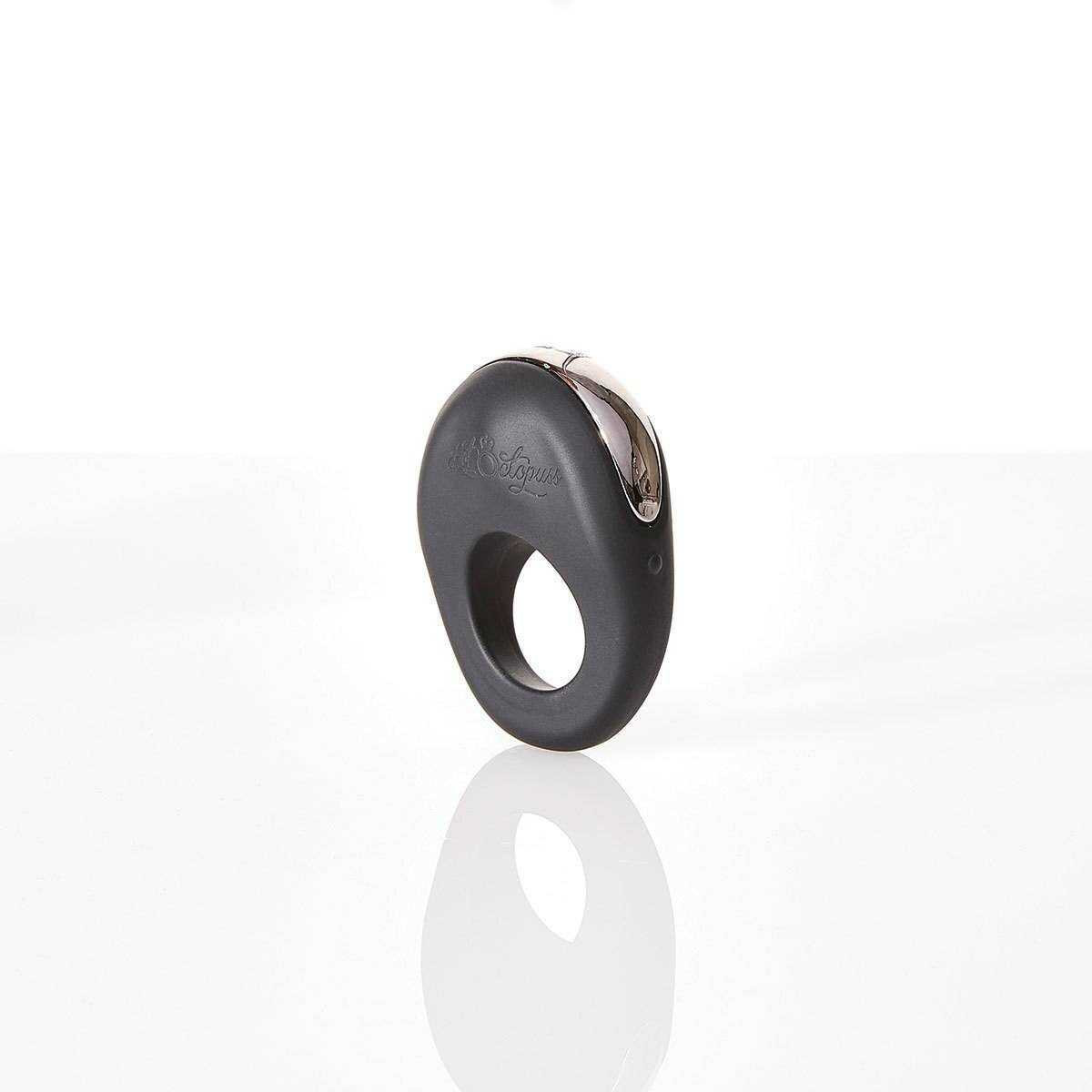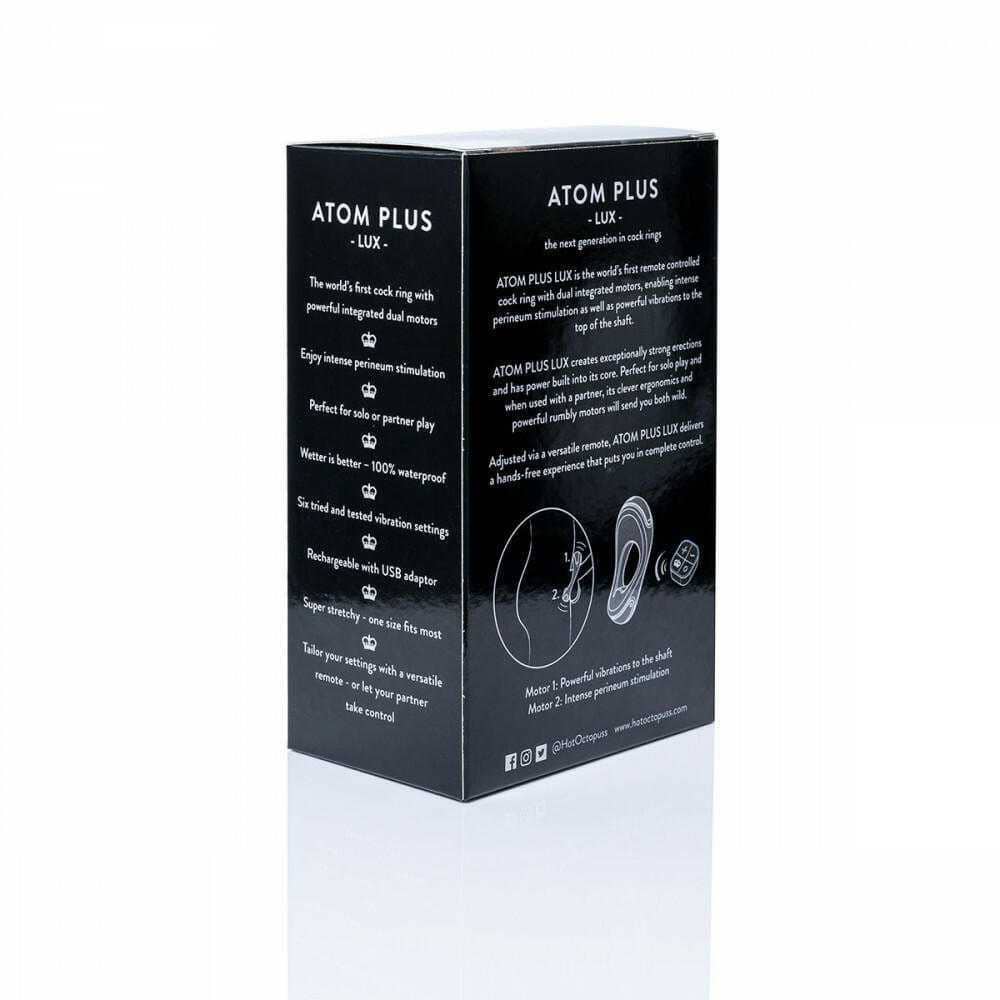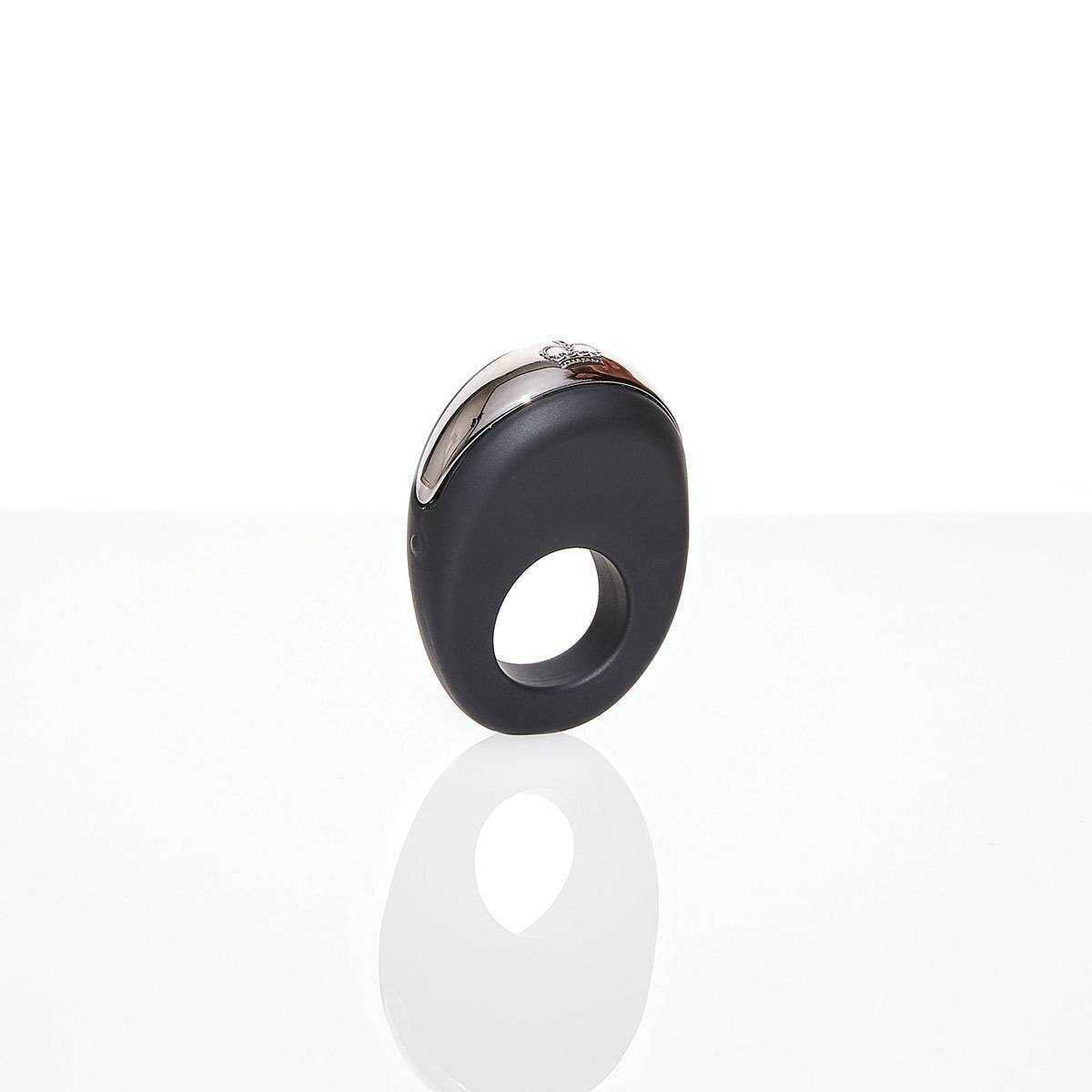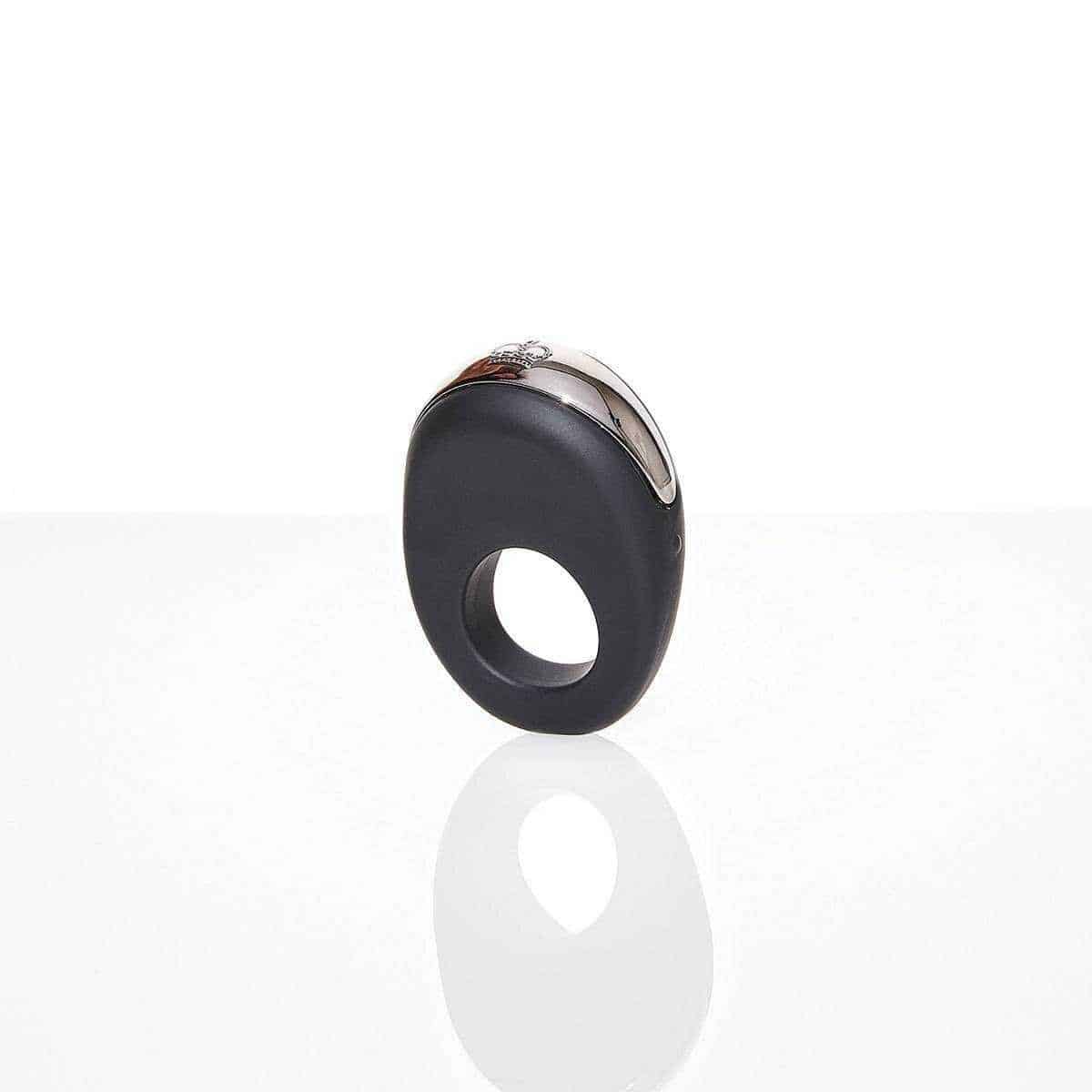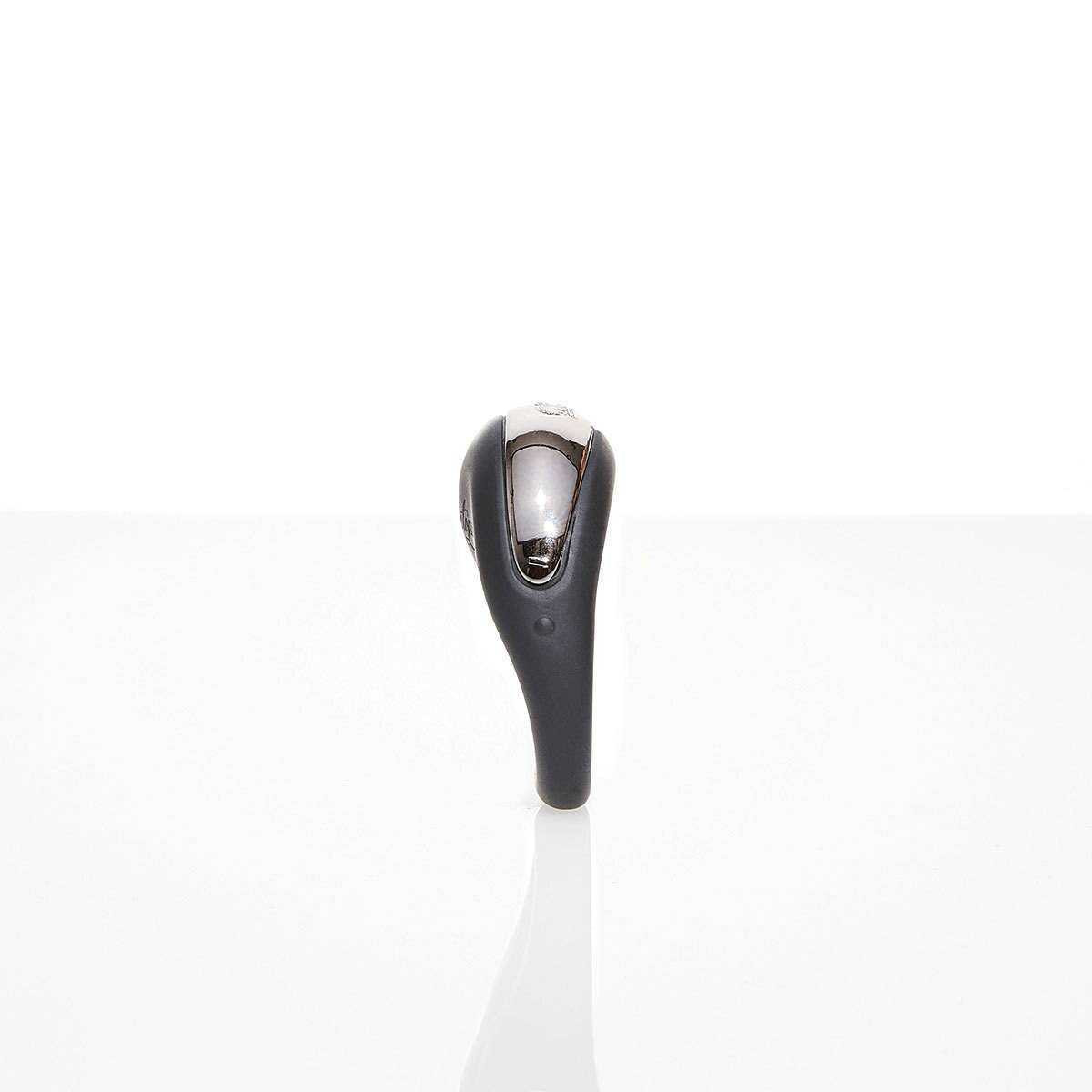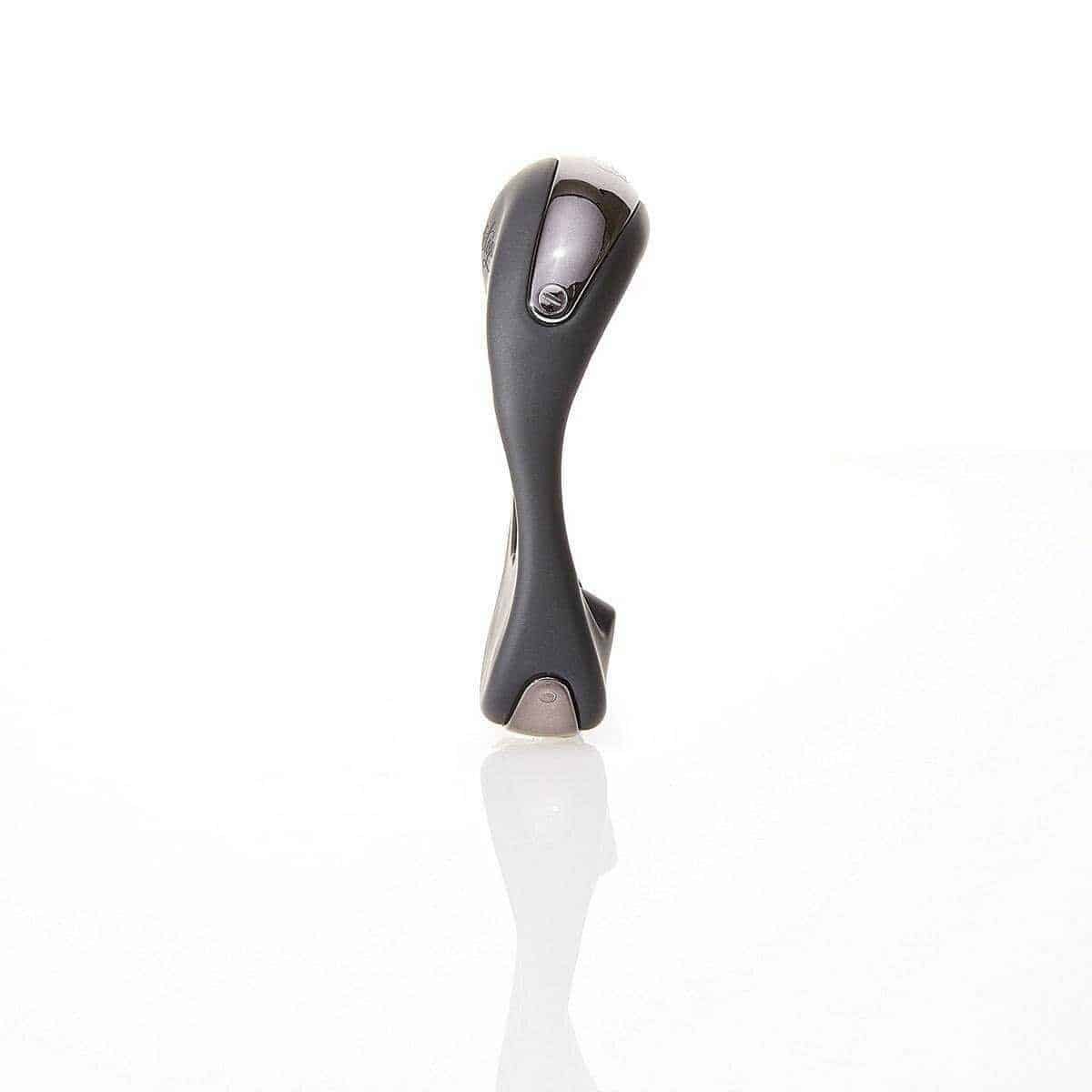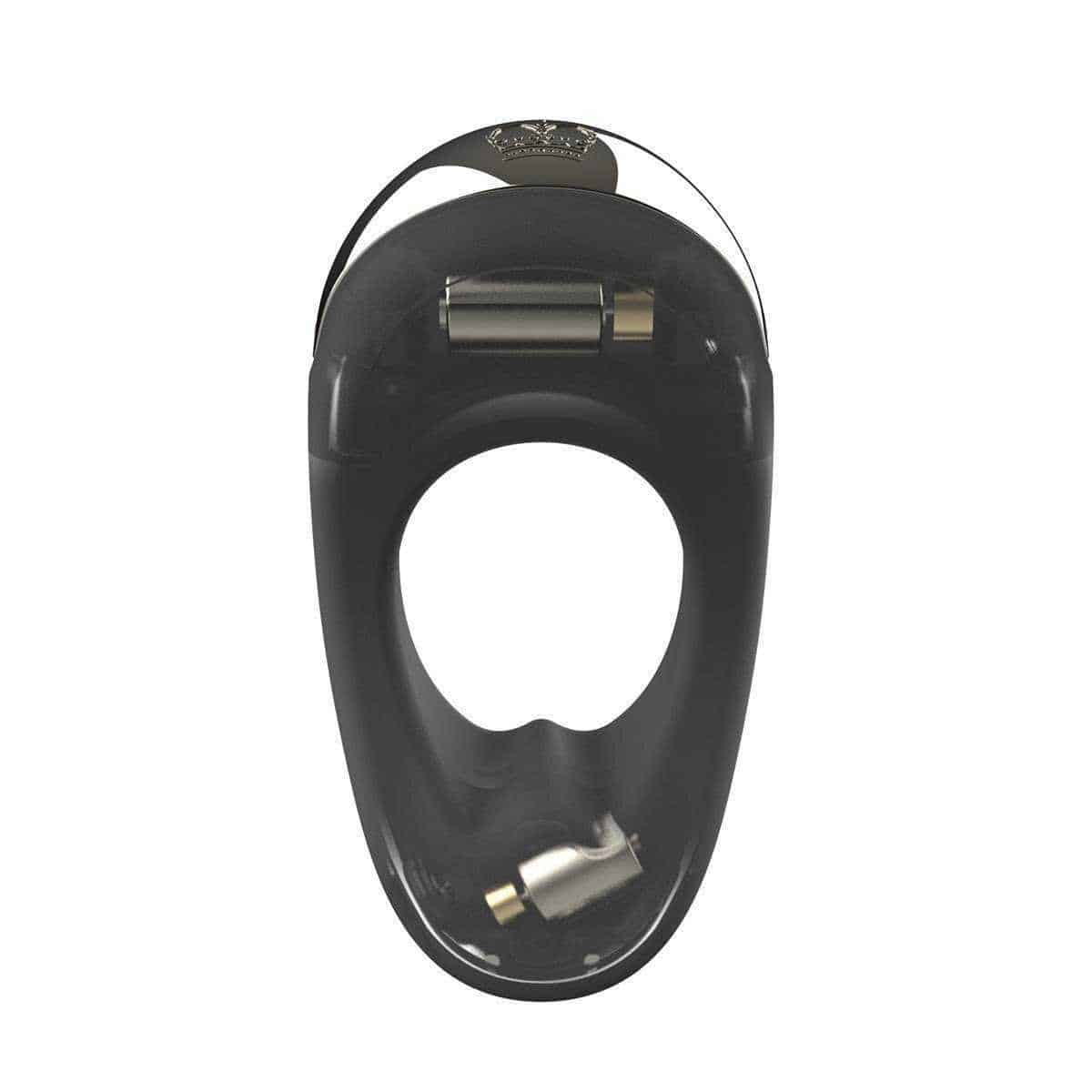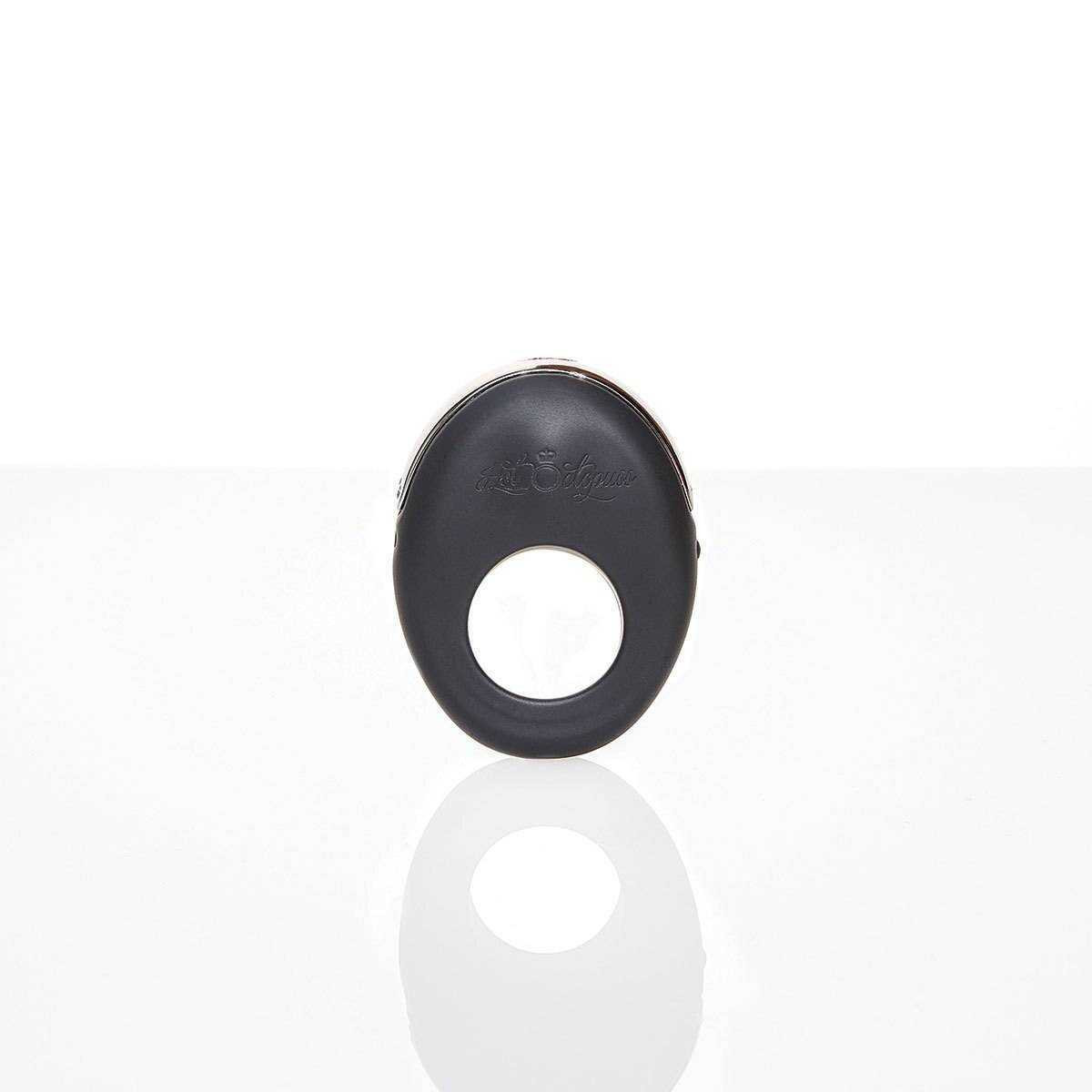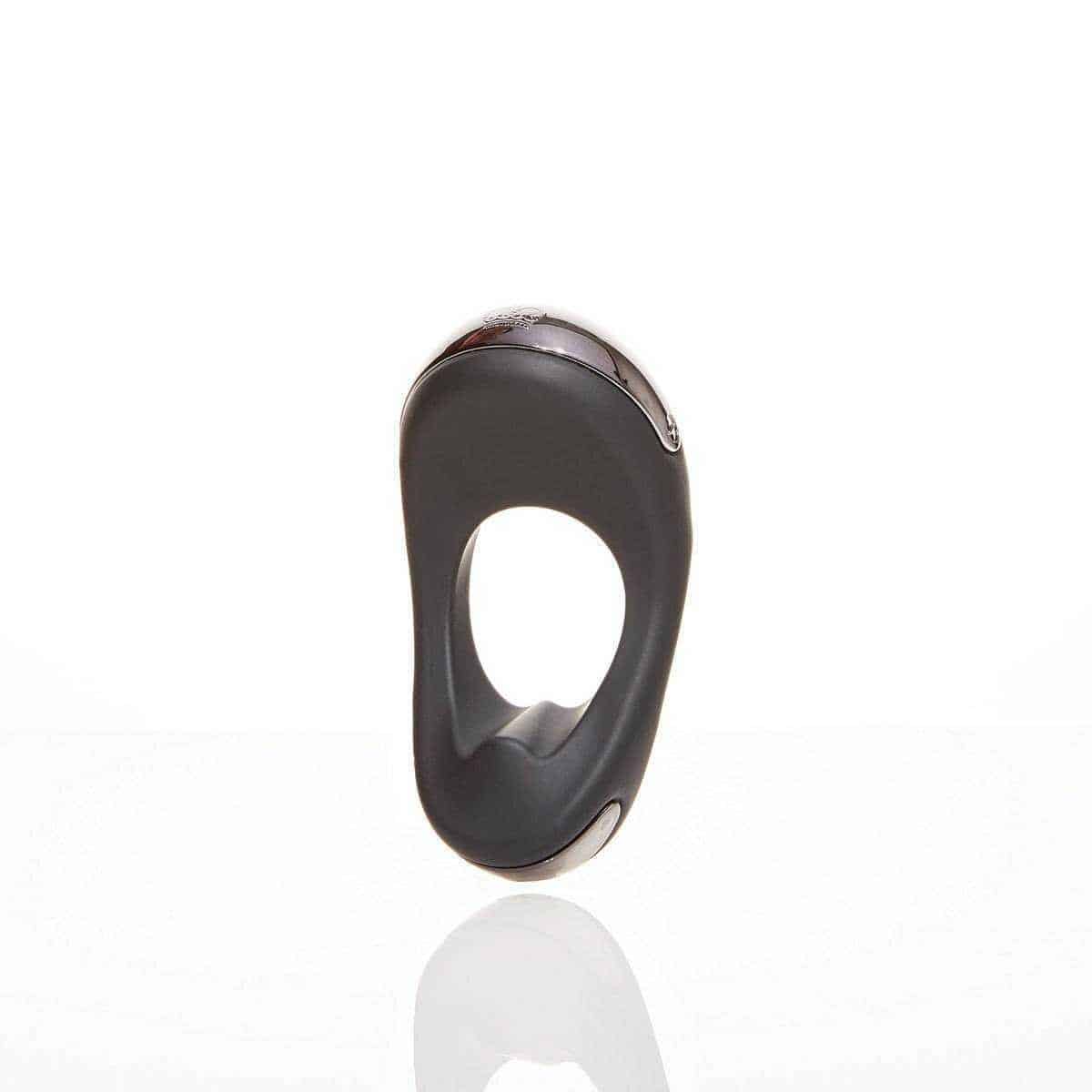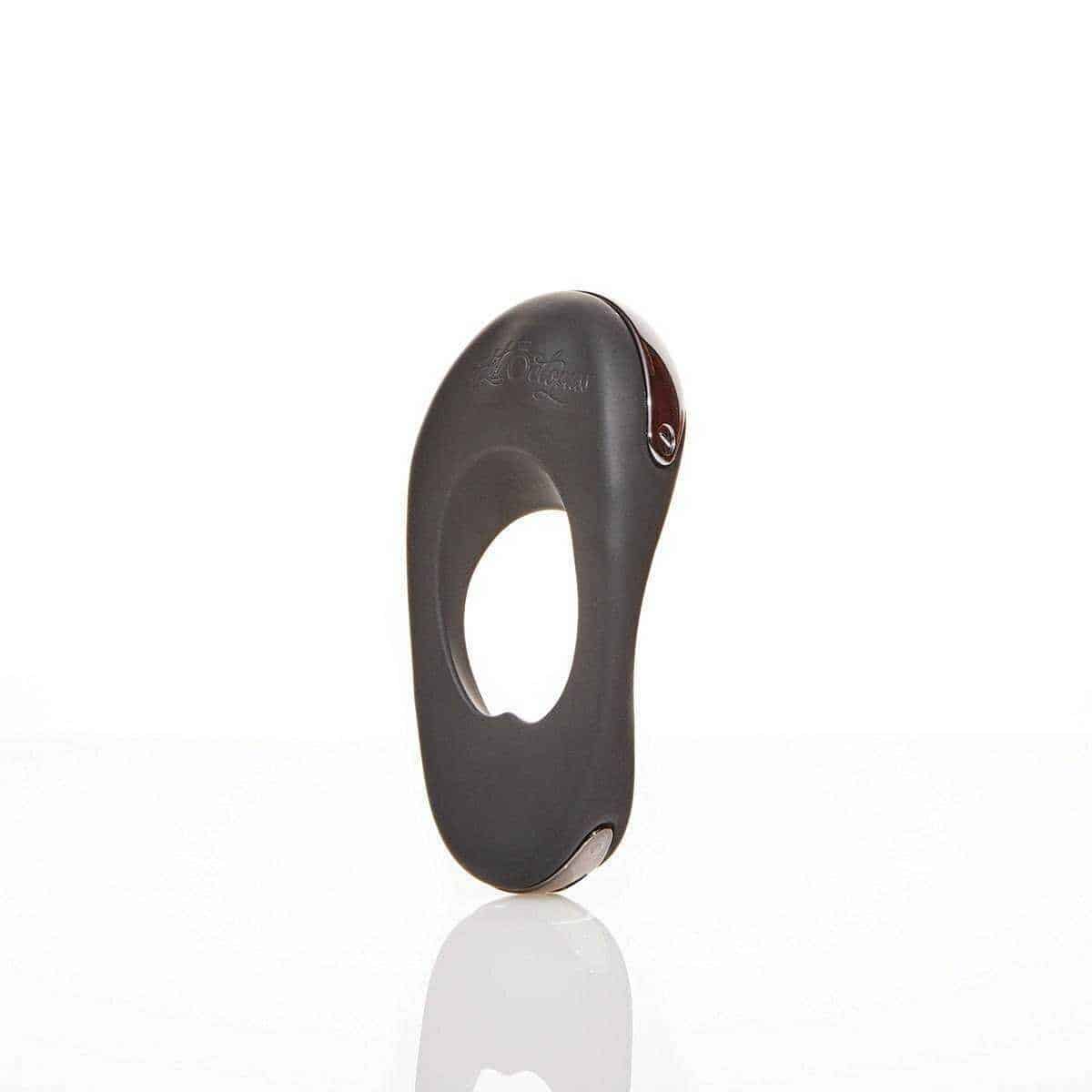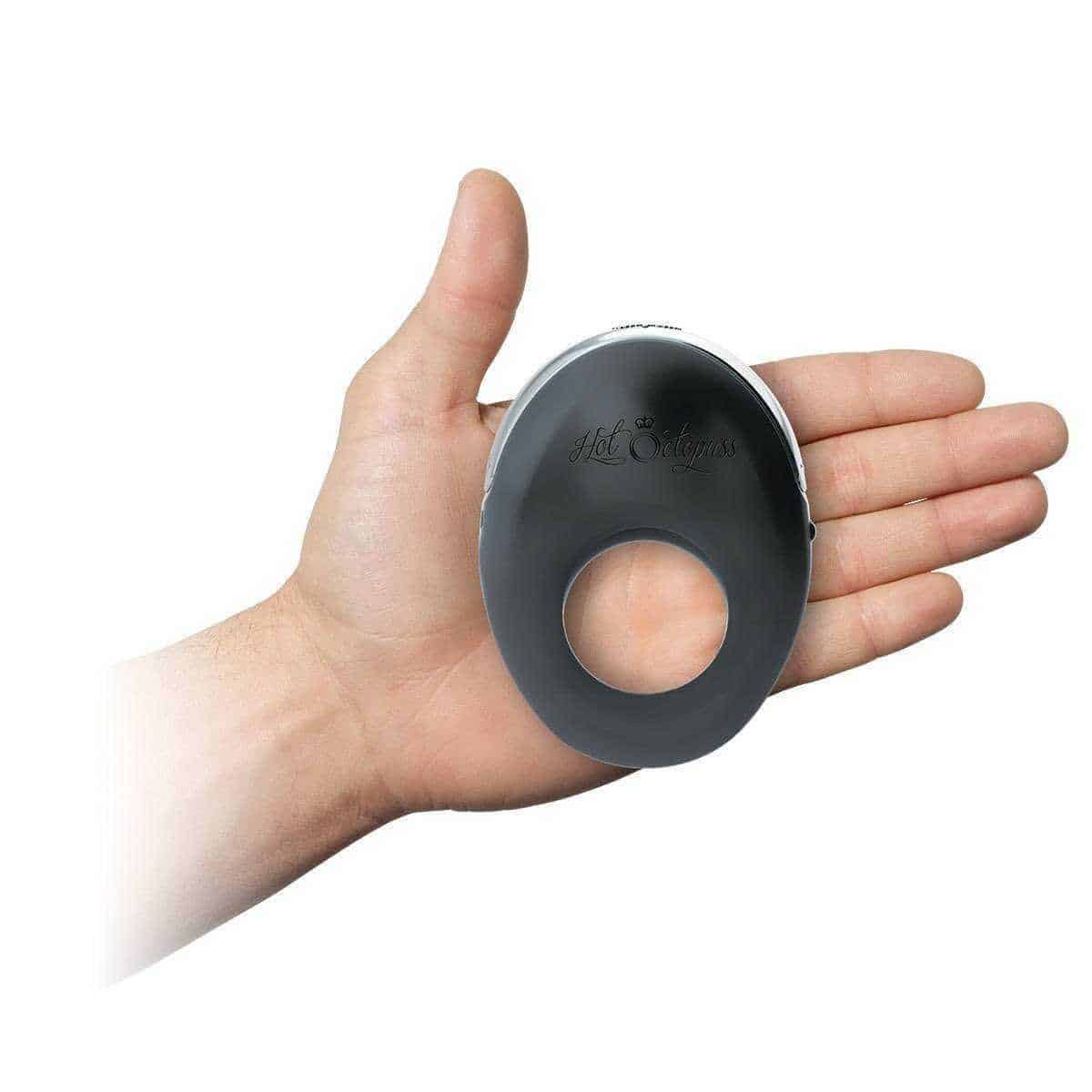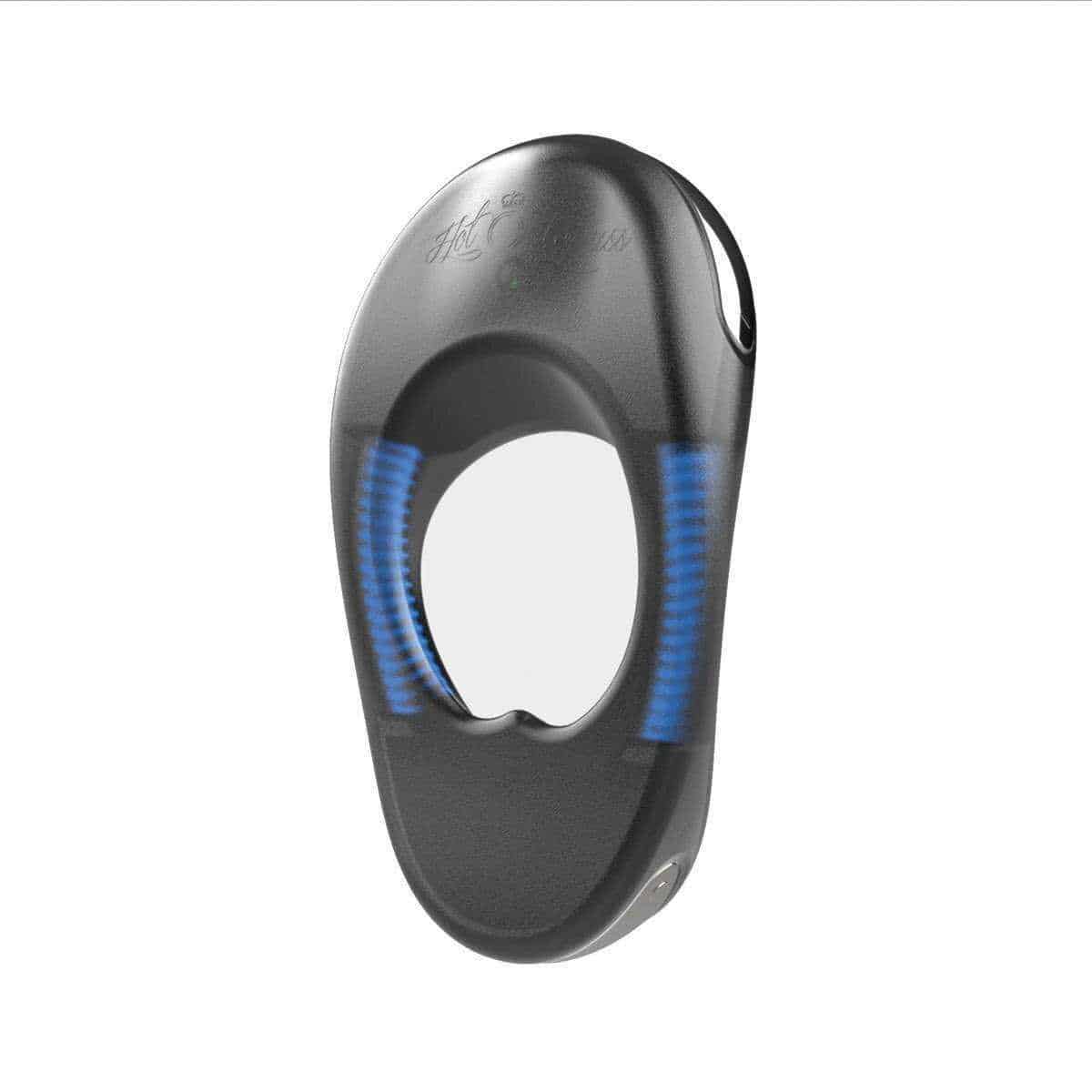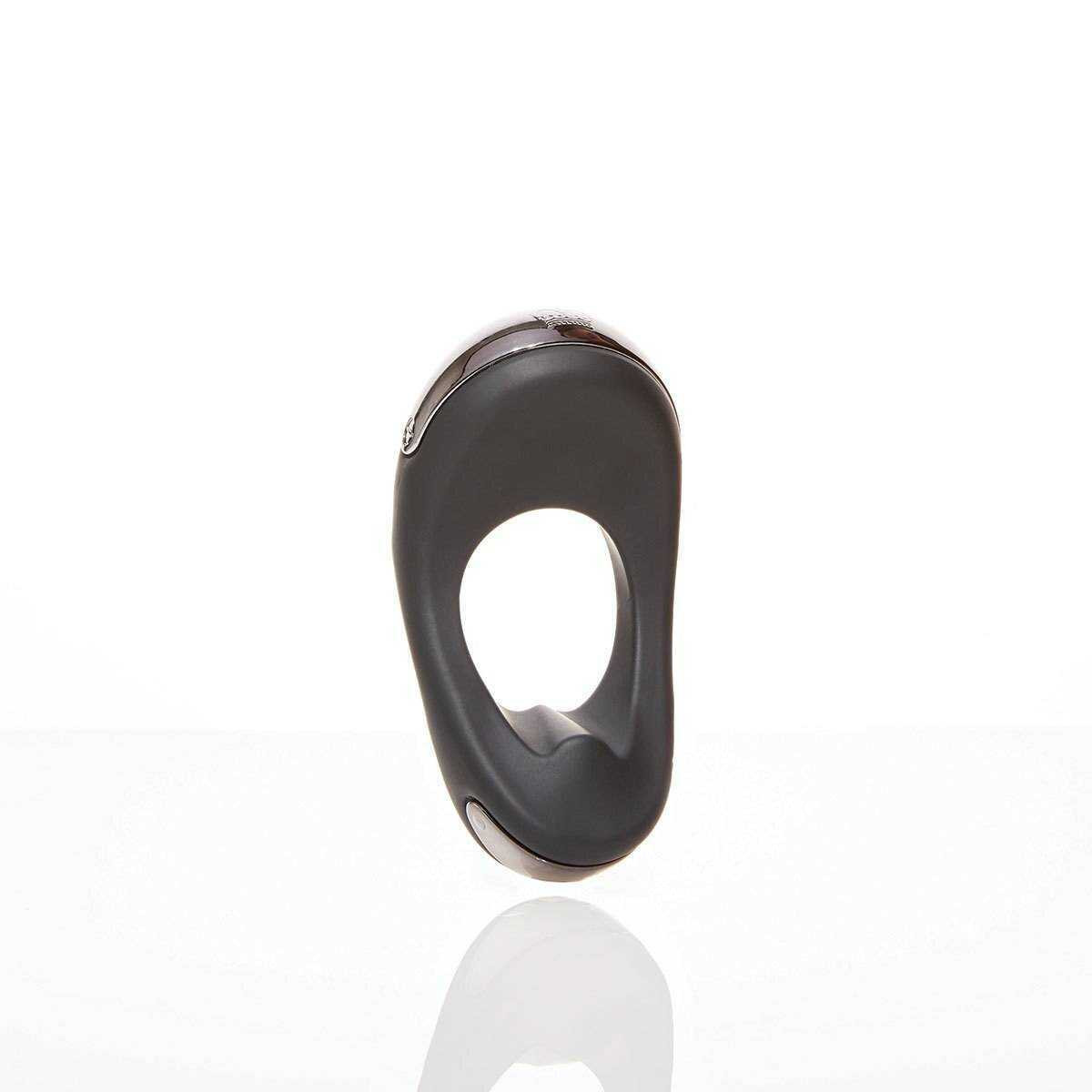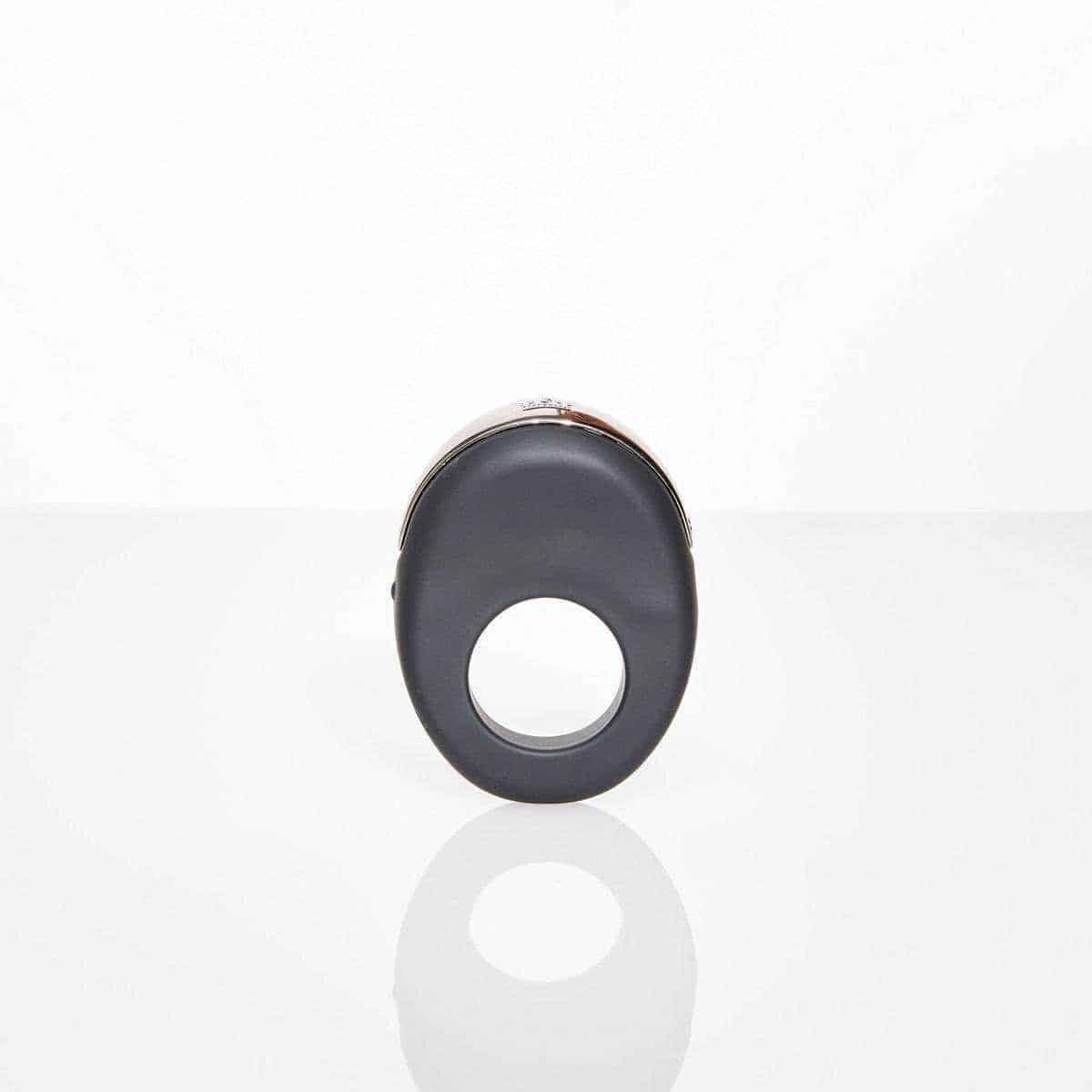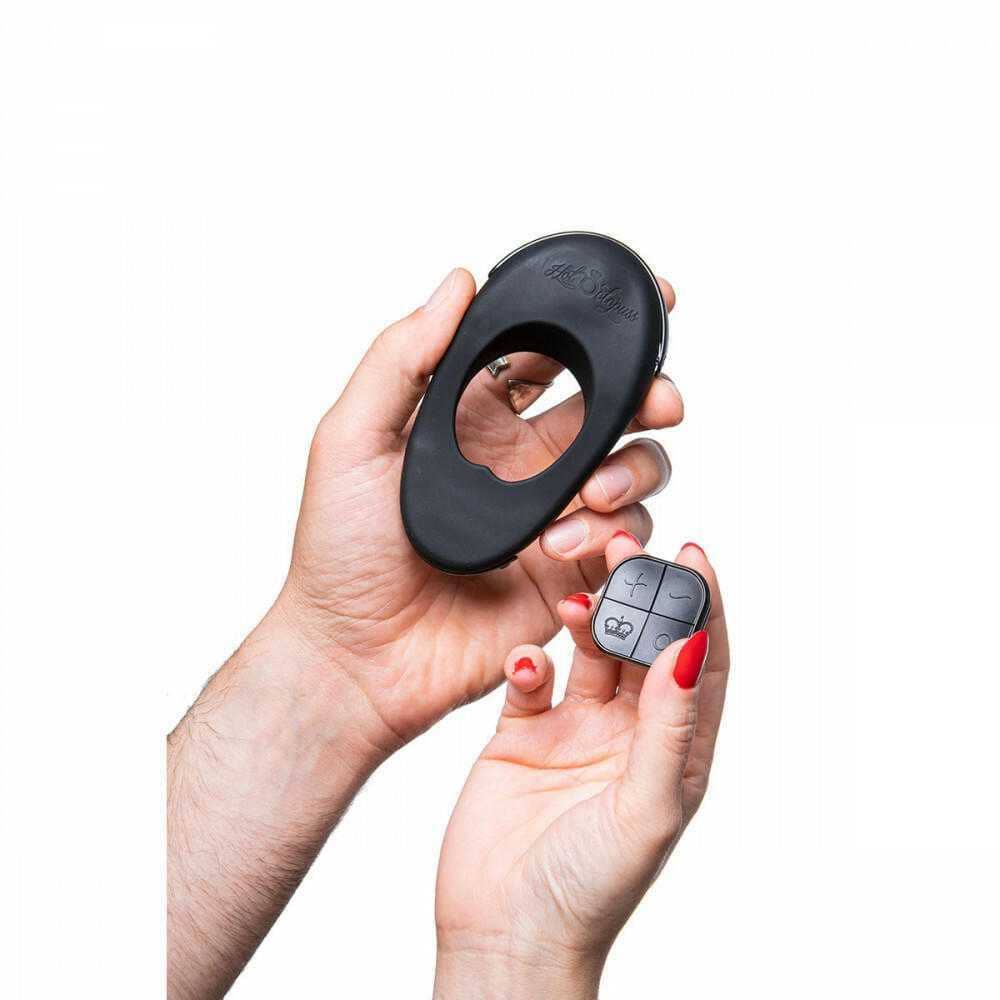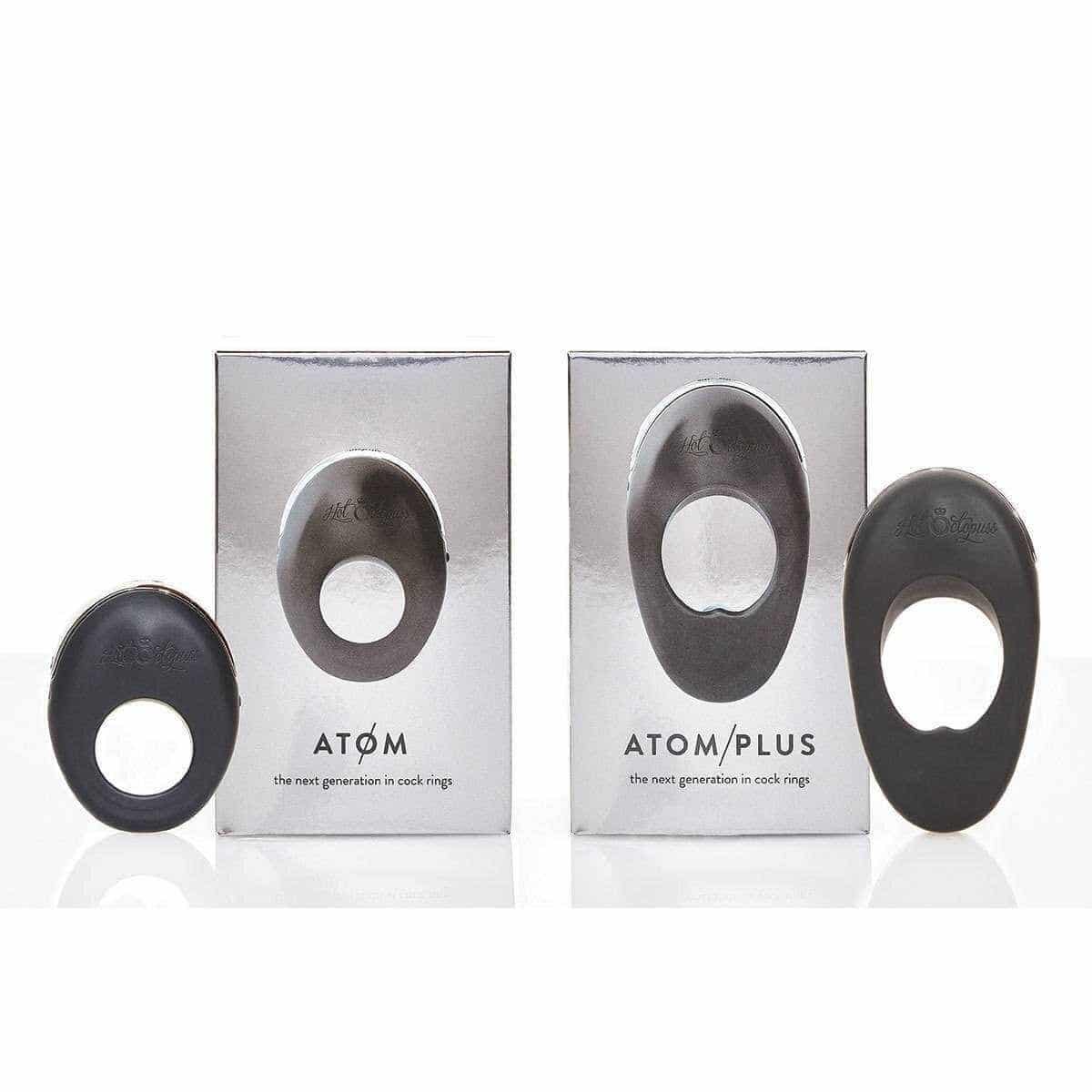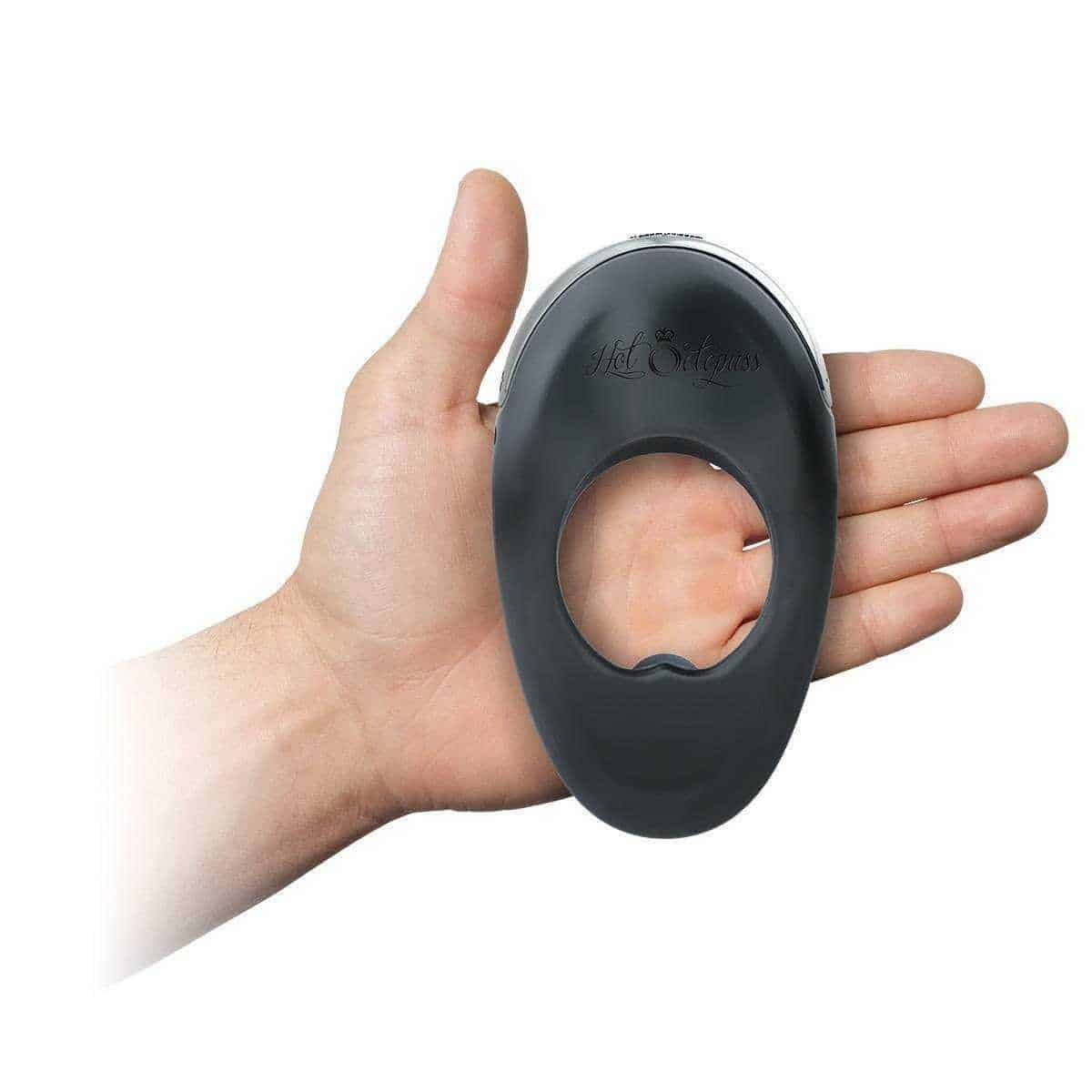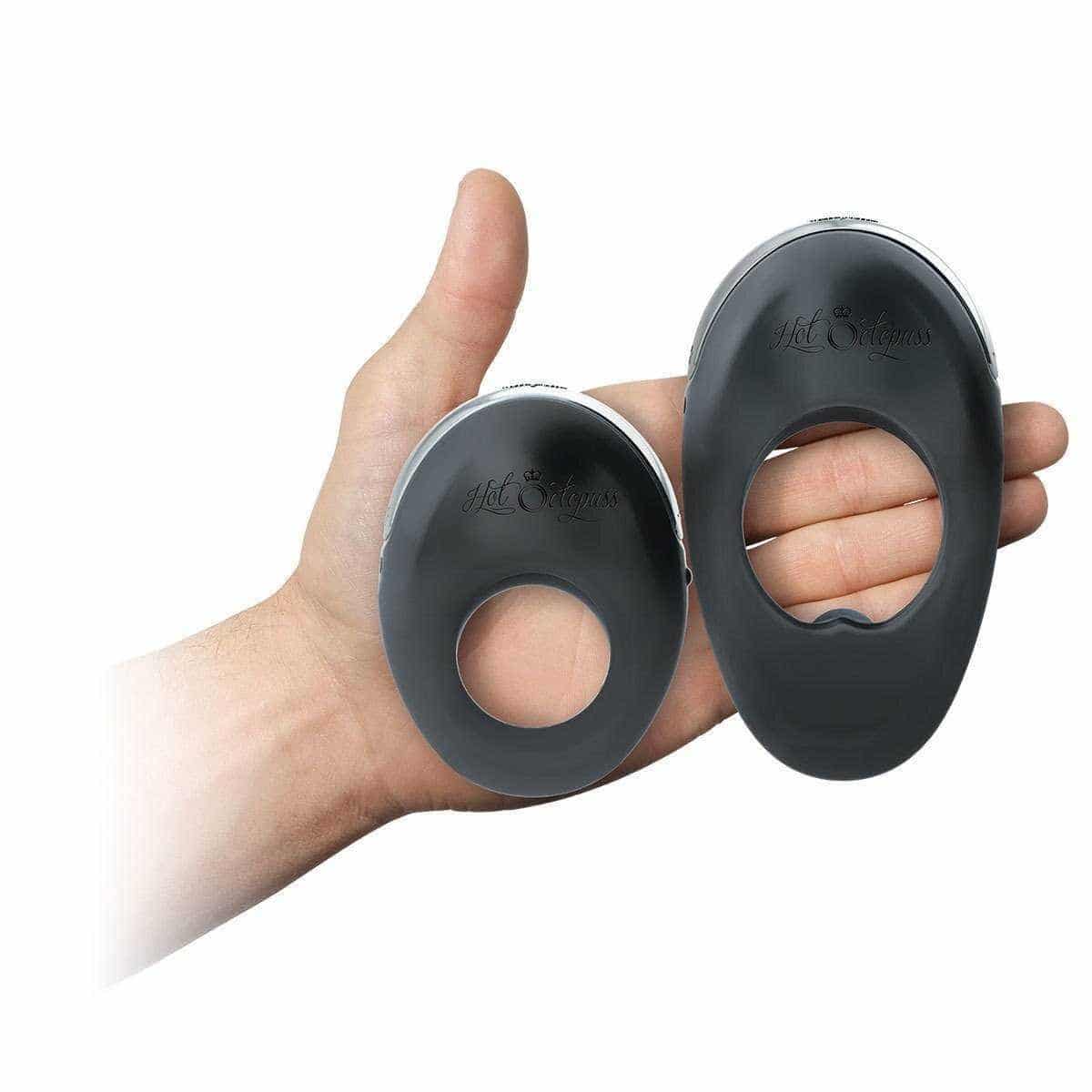 Hot Octopuss Atom Vibrating Penis Ring
Description
Hot Octopuss Atom Vibrating Penis Ring
Whether used for solo play or with a partner, the Atom Vibrating Penis Ring combines innovative design with powerful vibrating motors to create a cock ring that delivers deep, rumbly stimulation to all the right places.
All Atom vibrating penis rings feature an ergonomically shaped contact area for your partner's stimulation and a stretchy ring to create exceptionally strong erections and an intense climax.
Featuring a large contact area for grinding against and a raised nub to add pressure and stimulation, Atom's design means both partners can experience powerful vibrations during penetrative sex.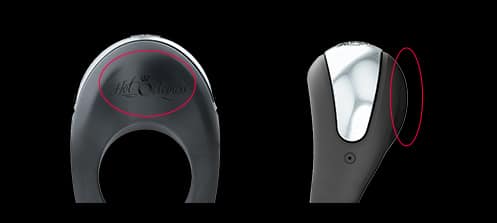 Atom Plus
2 motors
Perineum stimulation
Unlike other penis rings, the Atom Plus has two integrated motors for intense perineum stimulation in addition to vibrations on top of the shaft. (Most other penis rings use a separate bullet vibrator for perineum stimulation, which lacks power.) Atom Plus has a patented wiring system that enables the luxury penis ring to stretch while still powering two powerful vibration motors at the same time.
When the Atom Plus is combined with a static the Pulse 3 Masturbator and male vibrator, the intense vibrations spread across the penis and entire groin area like nothing experienced before.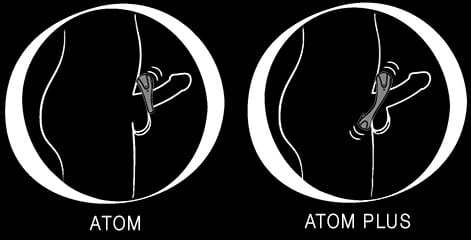 Atom Plus Lux
How to wear:
While the Atom is worn around the base of the shaft, the Atom Plus is placed over the shaft and around the testicles for added perineum stimulation.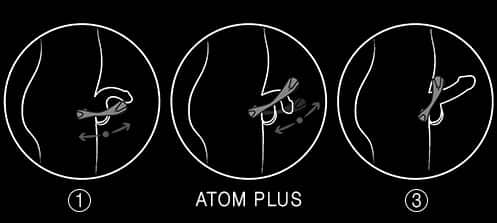 Flexible and stretchy, both models are designed to be put on easily and can accommodate the majority of shapes and sizes. Atom is worn around the base of the penis shaft for powerful solo or couples play.
Features:
Powerful vibrating penis ring with deep and rumbly vibrations
Ergonomic design that stretches to fit most penises
Plus includes 2 motors for penis and perineum stimulation
Plus Lux includes a remote control
Silicone and ABS plastic
100% waterproof (Atom Plus Lux remote control is NOT waterproof)
USB rechargeable with 2 hours of charging time for approximately 1 hour of playtime
Includes storage pouch