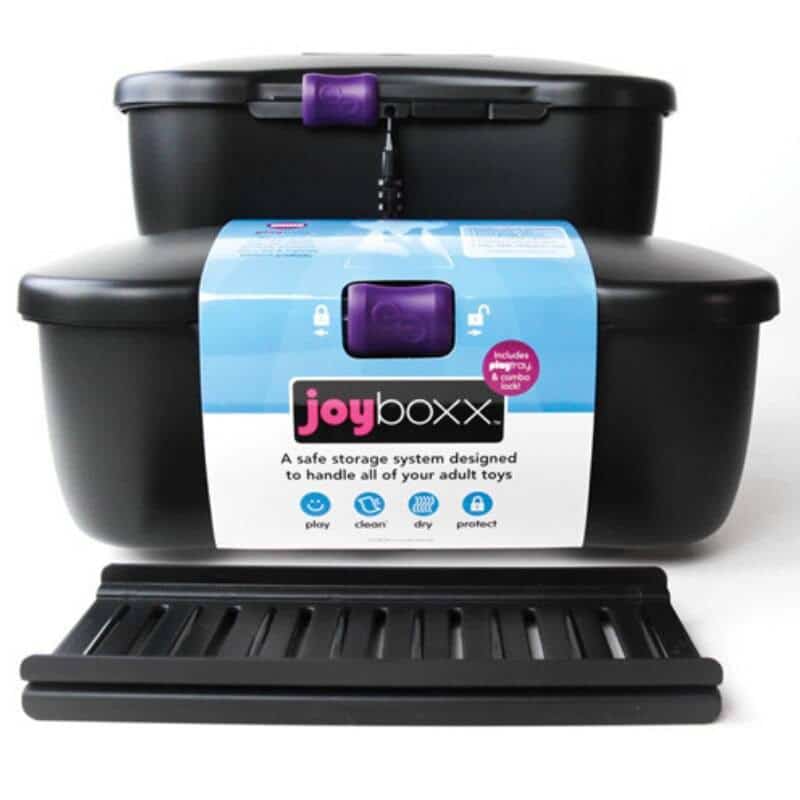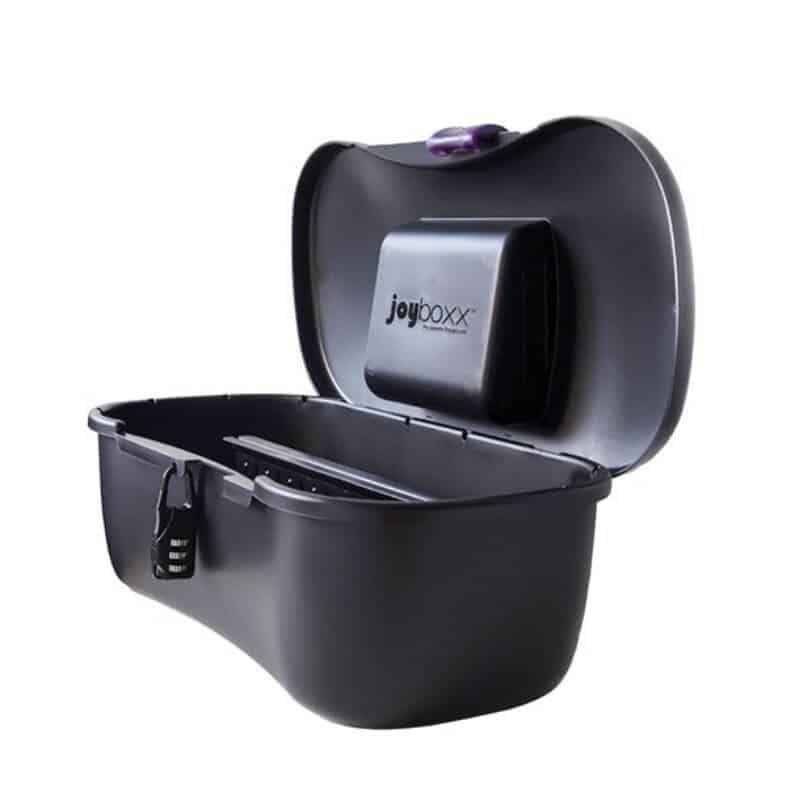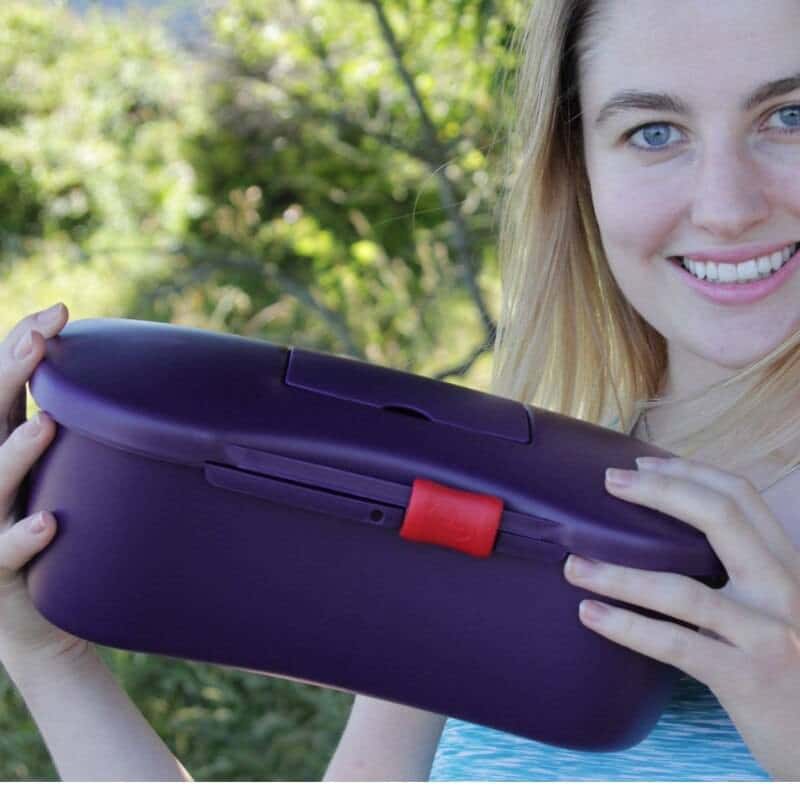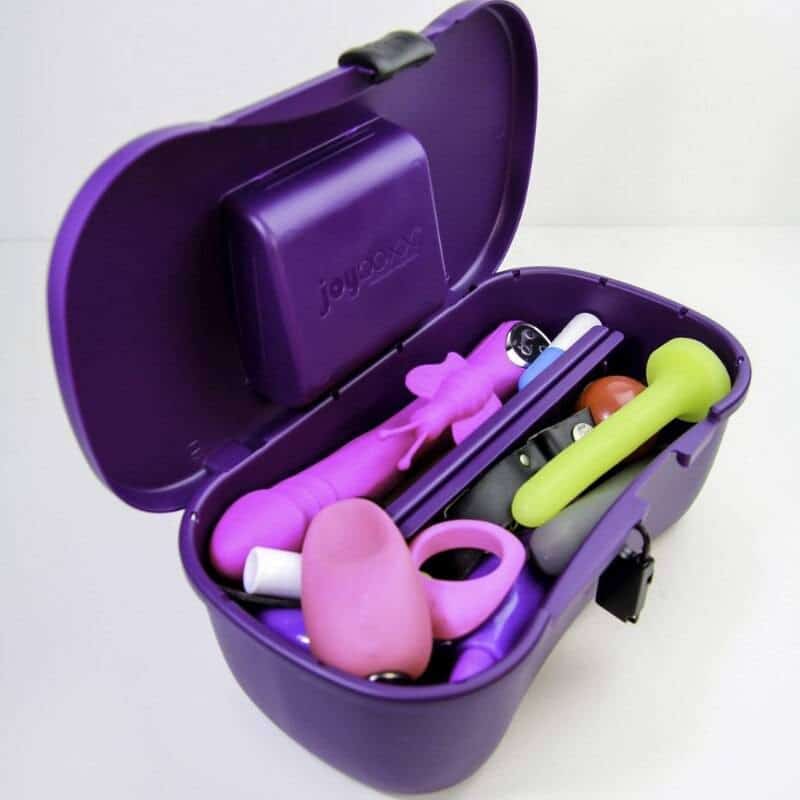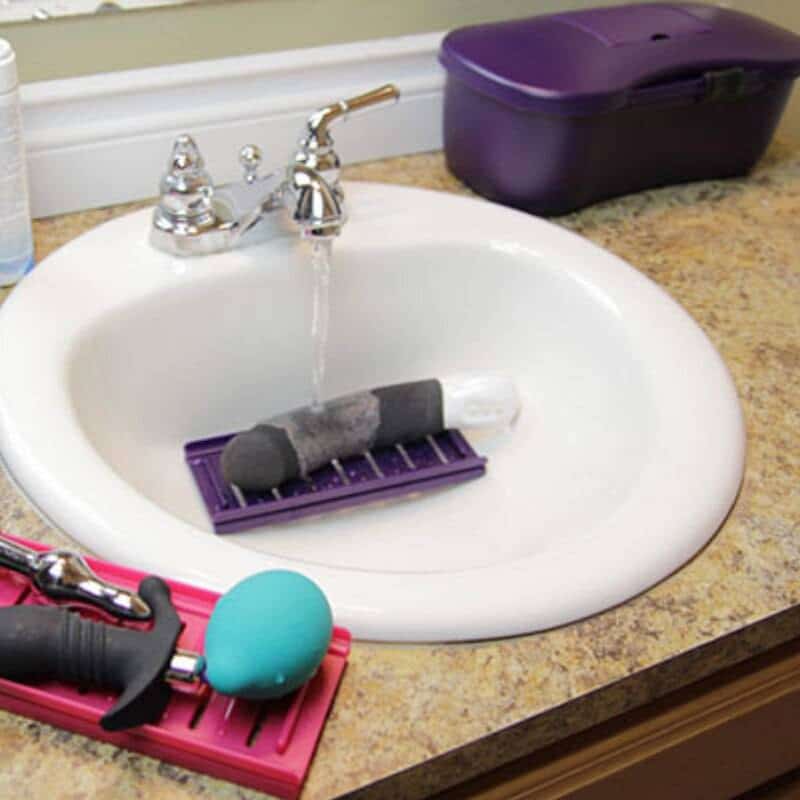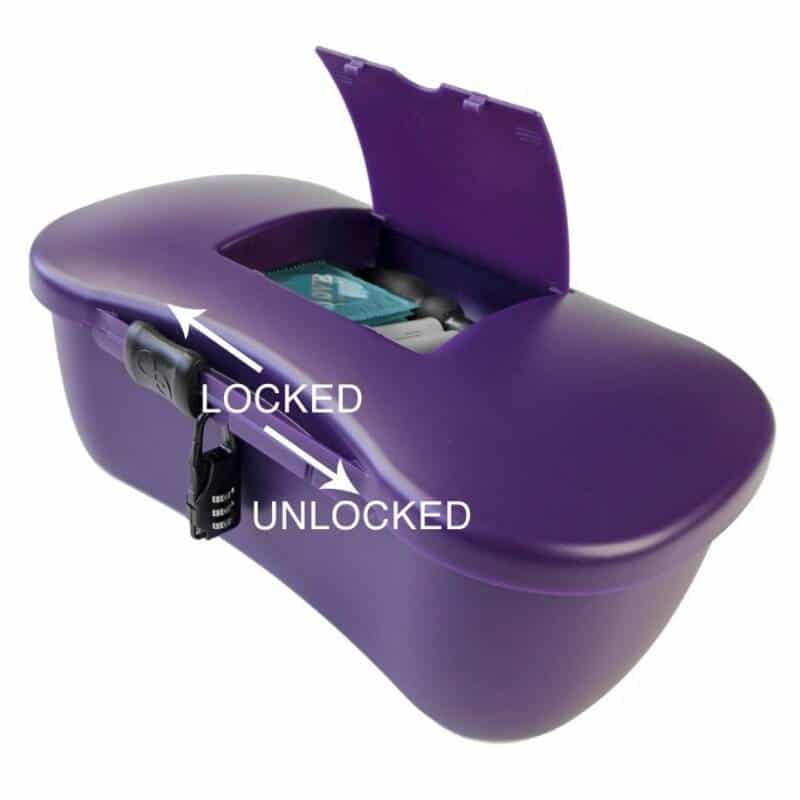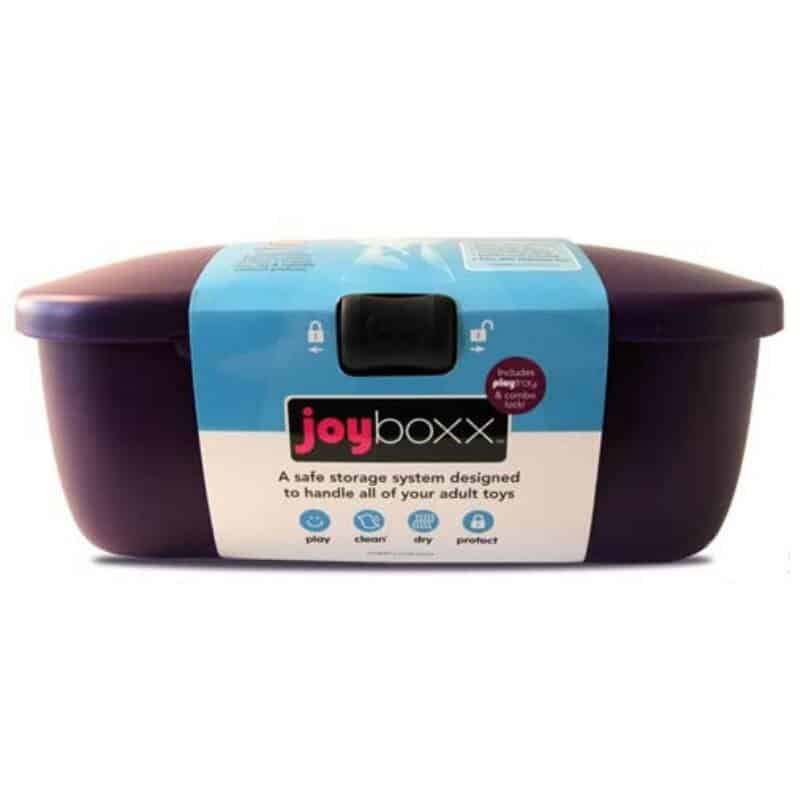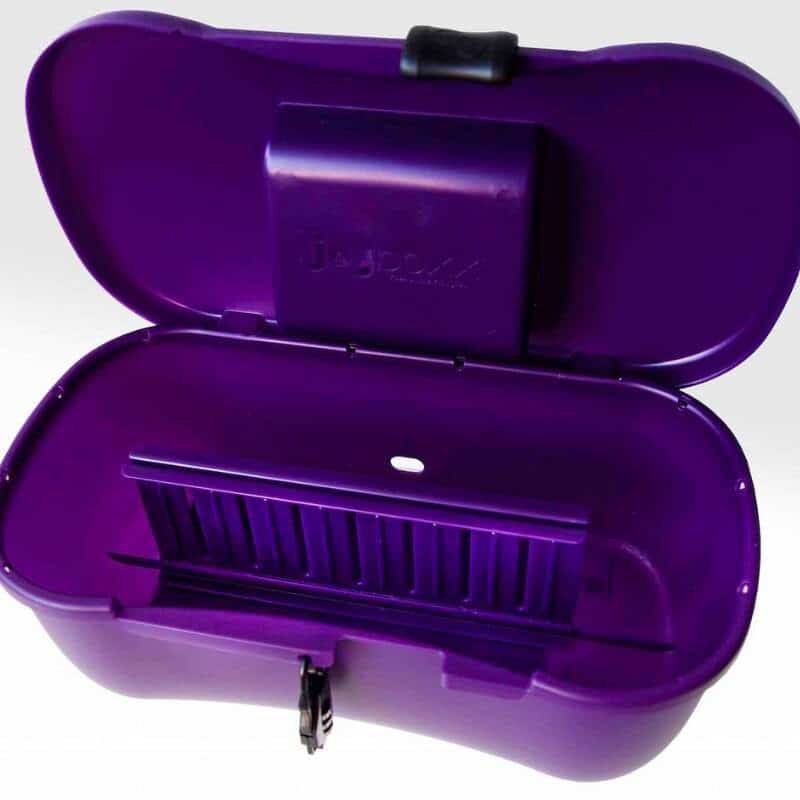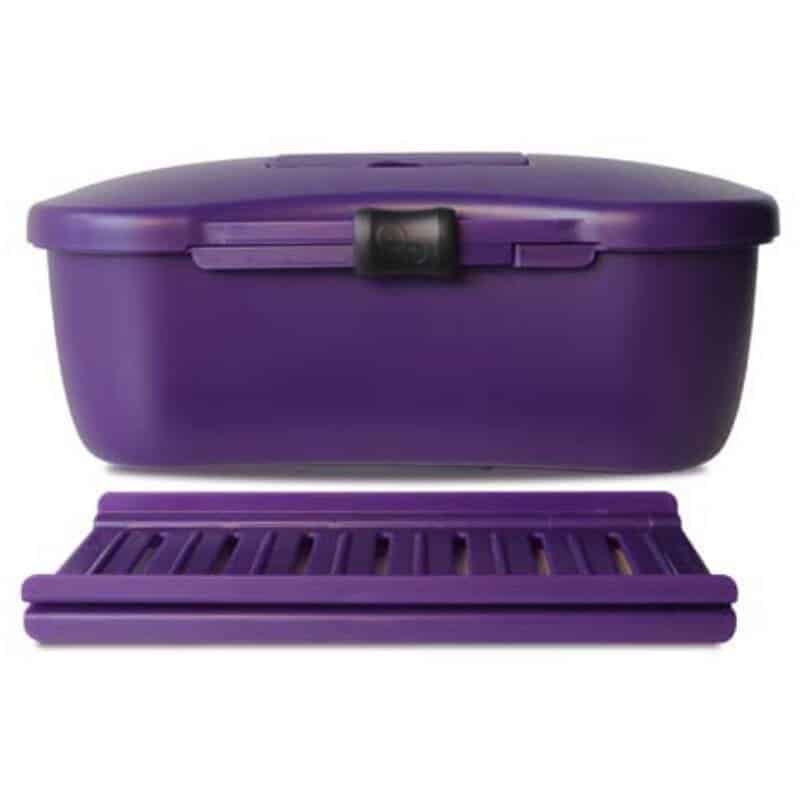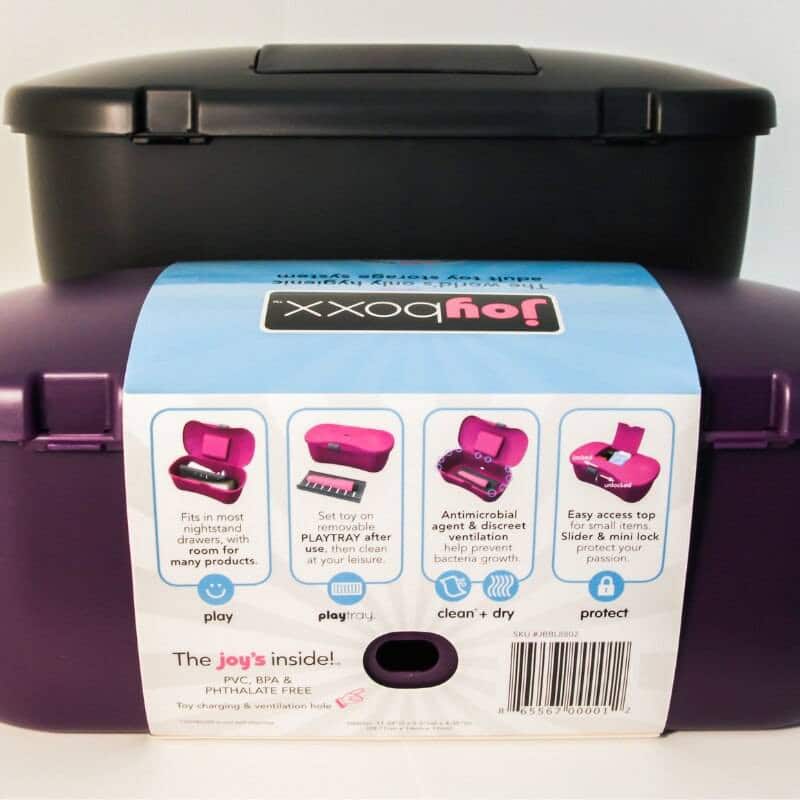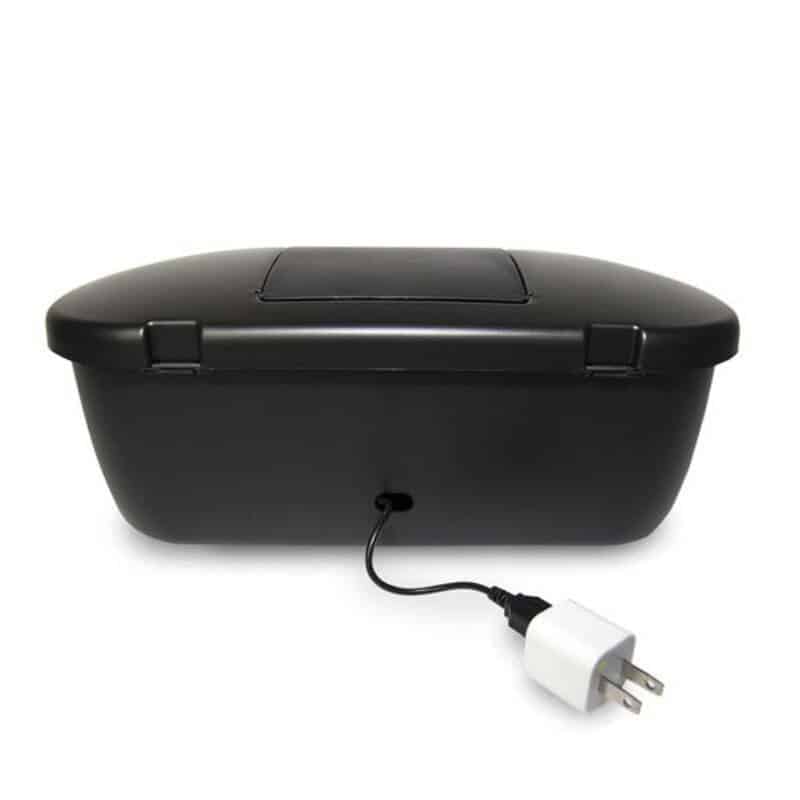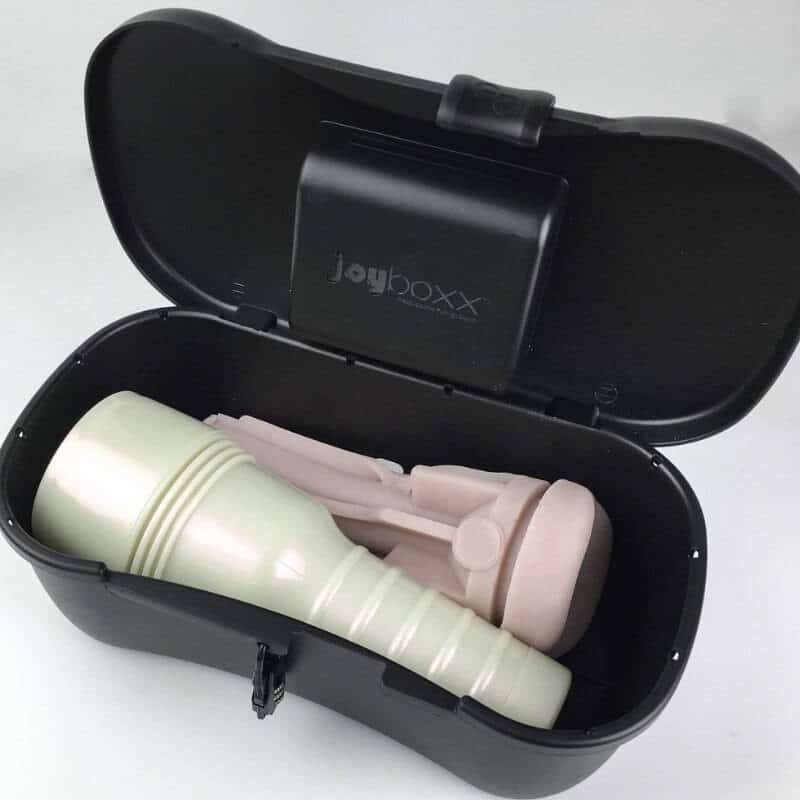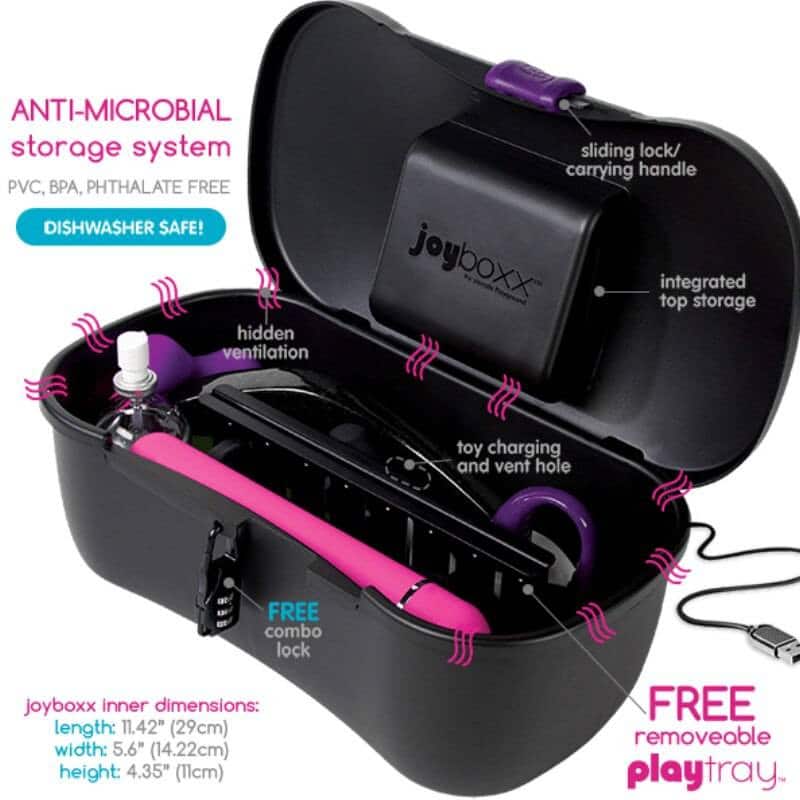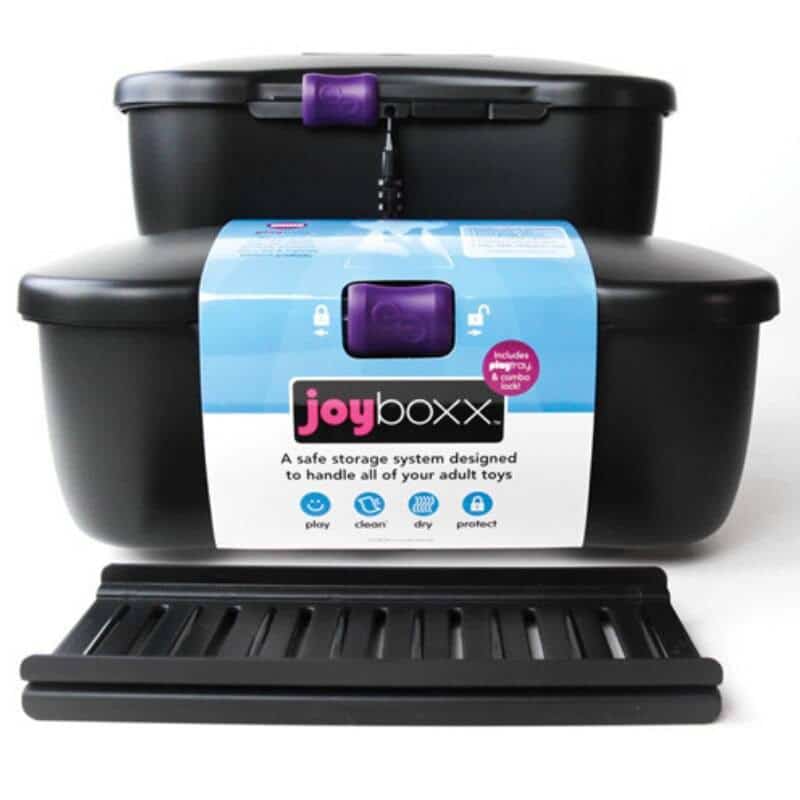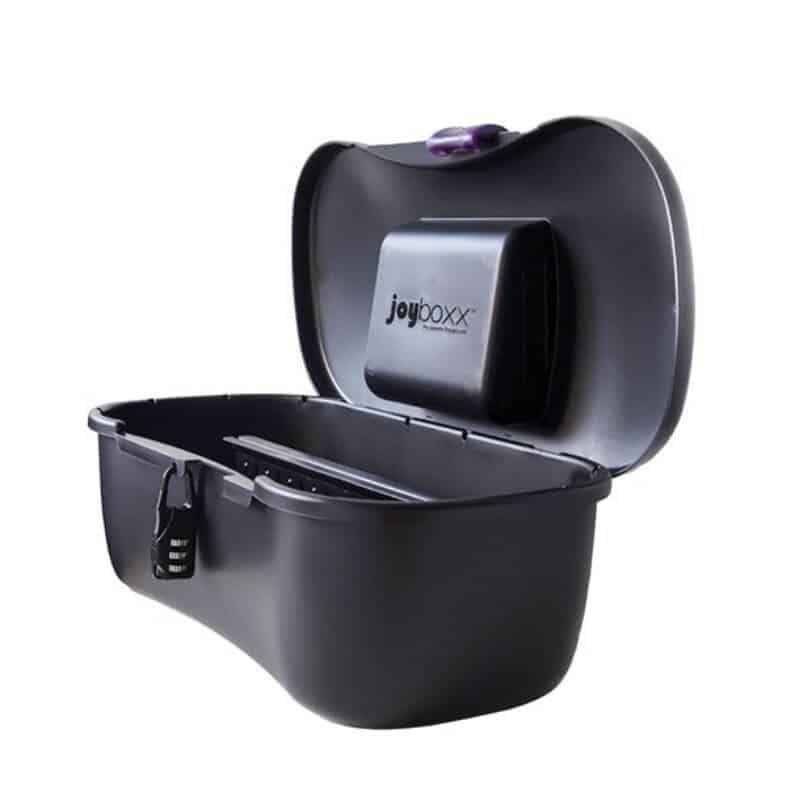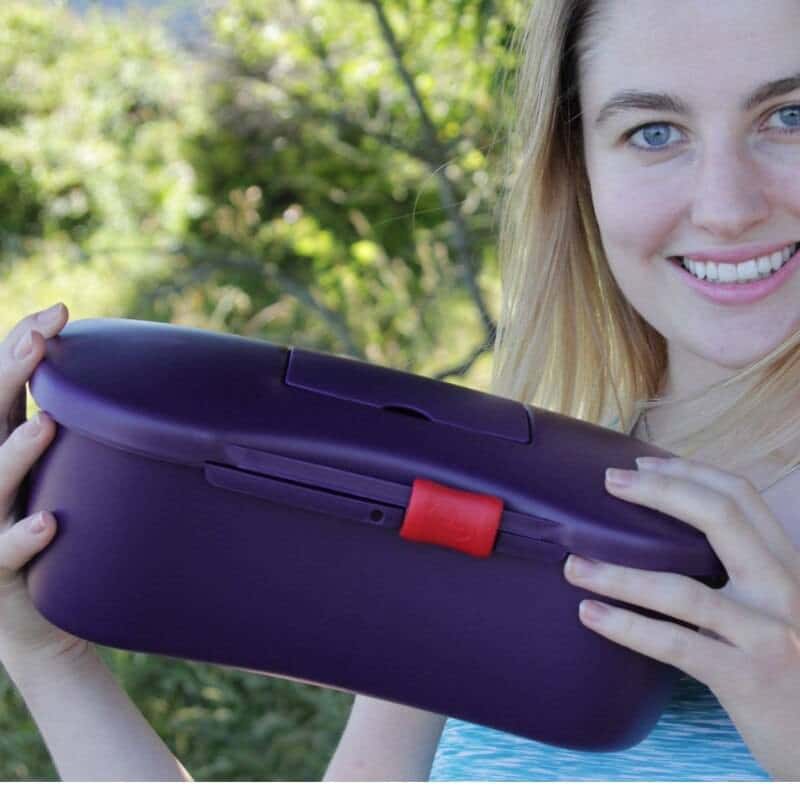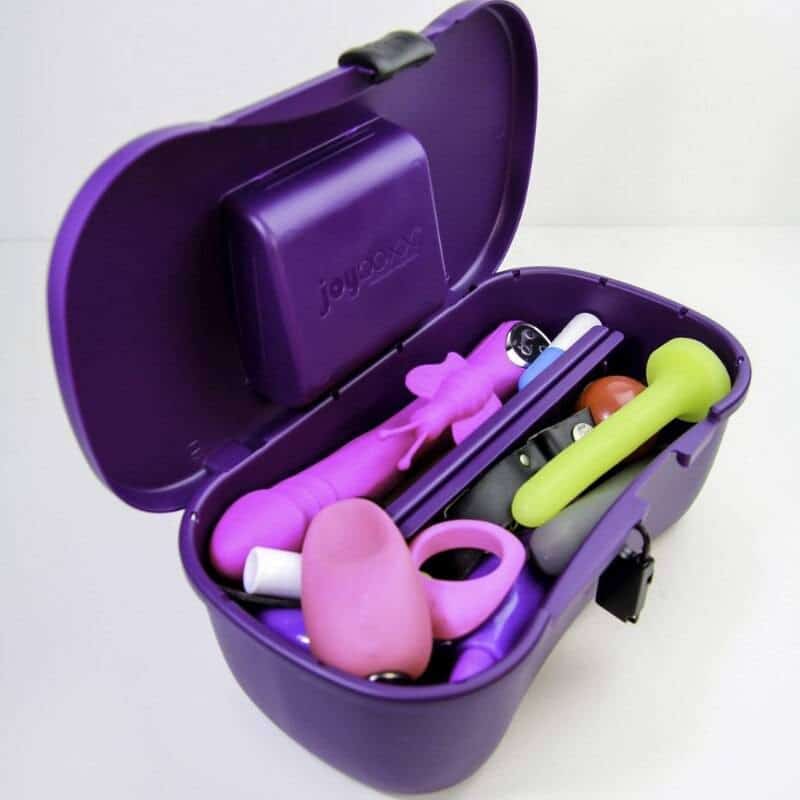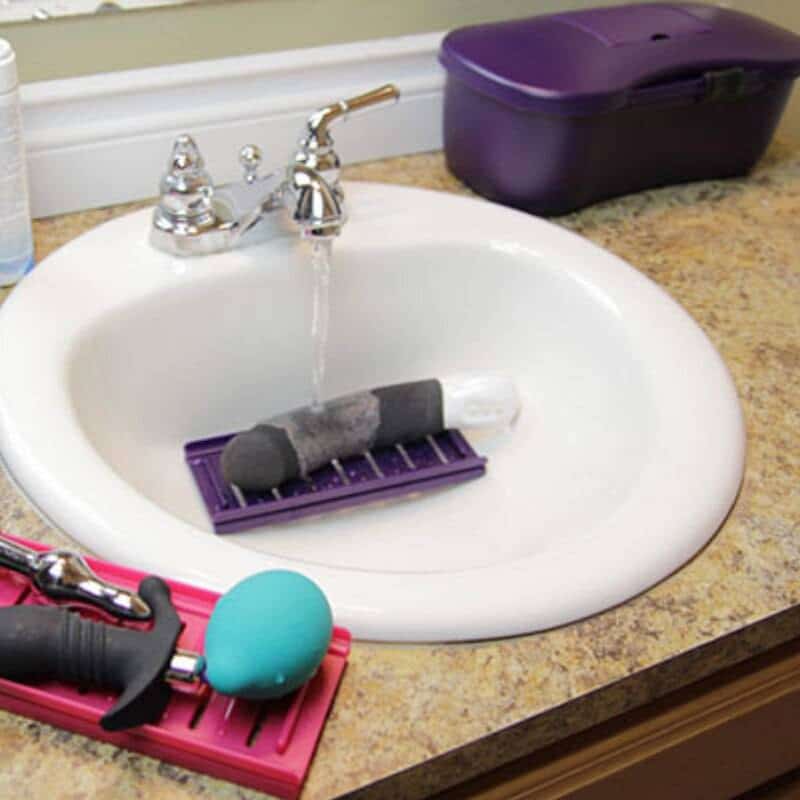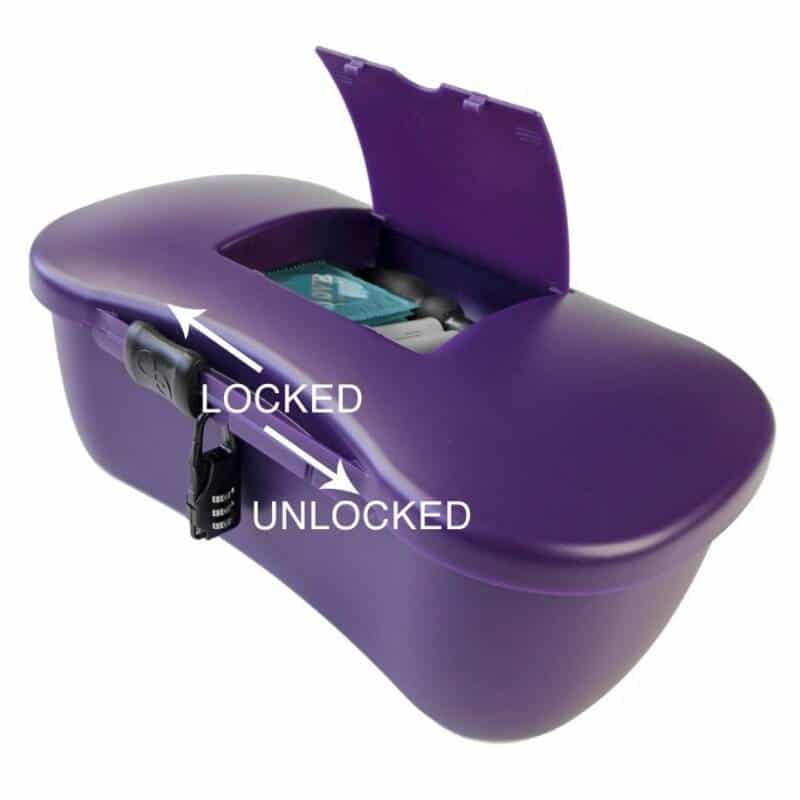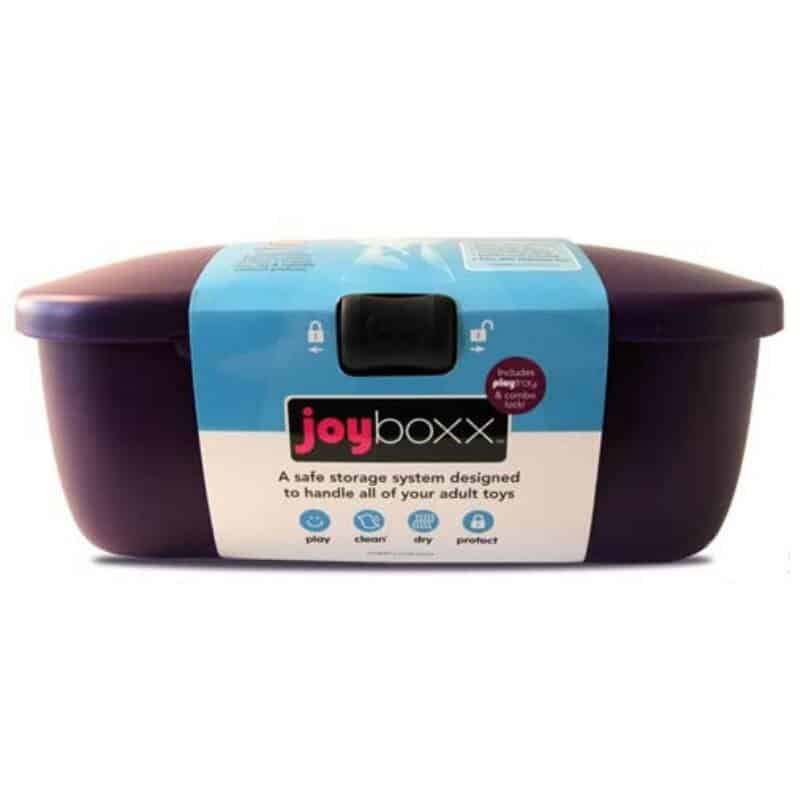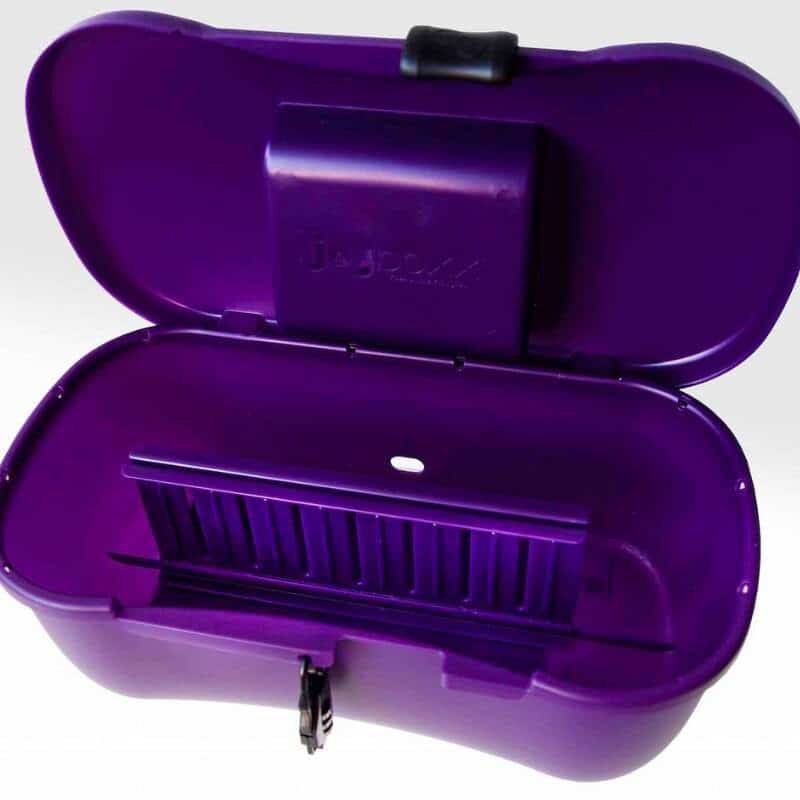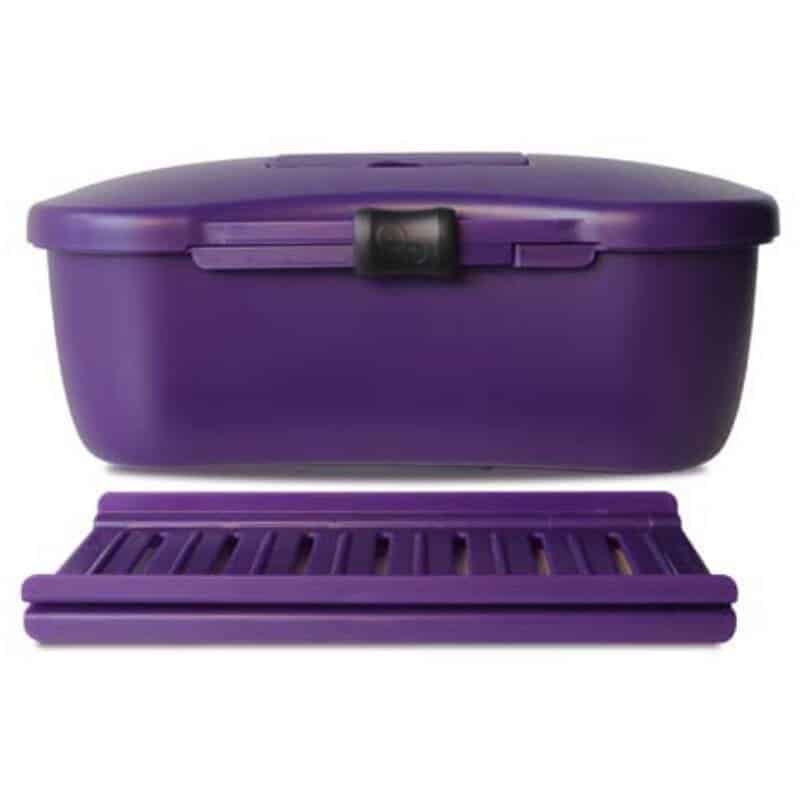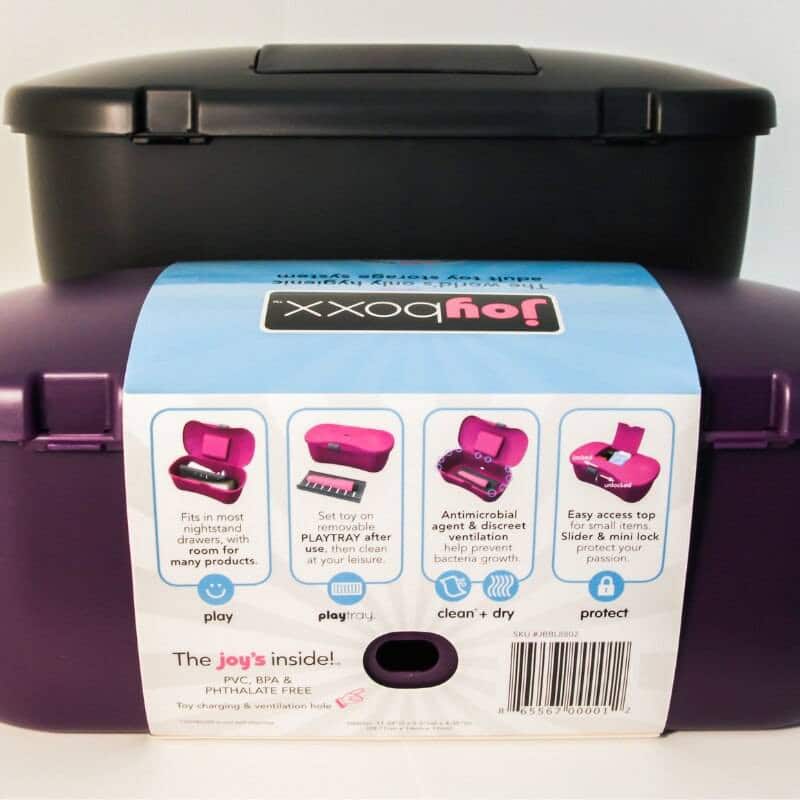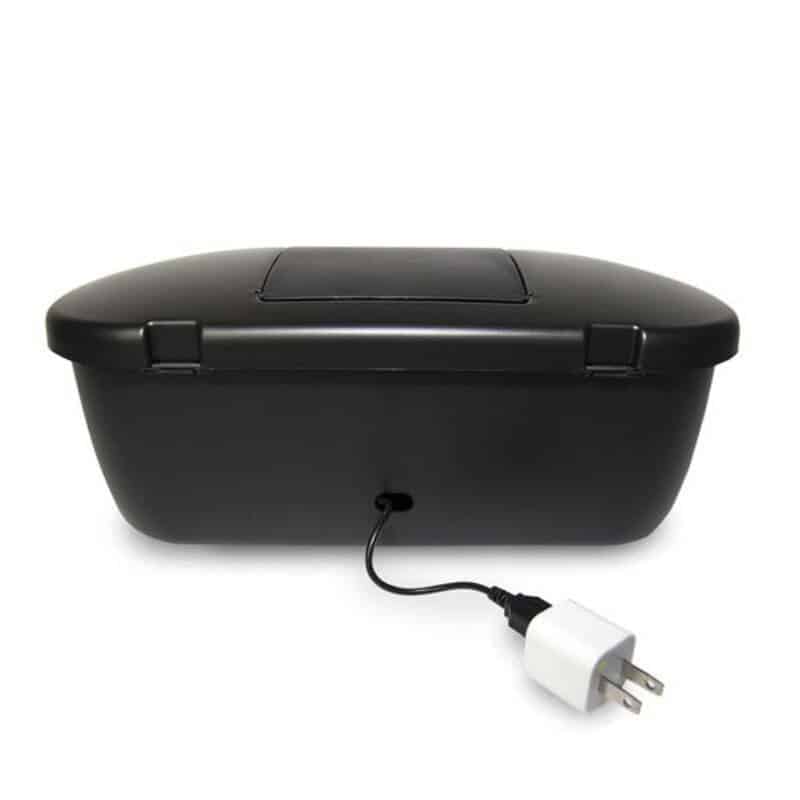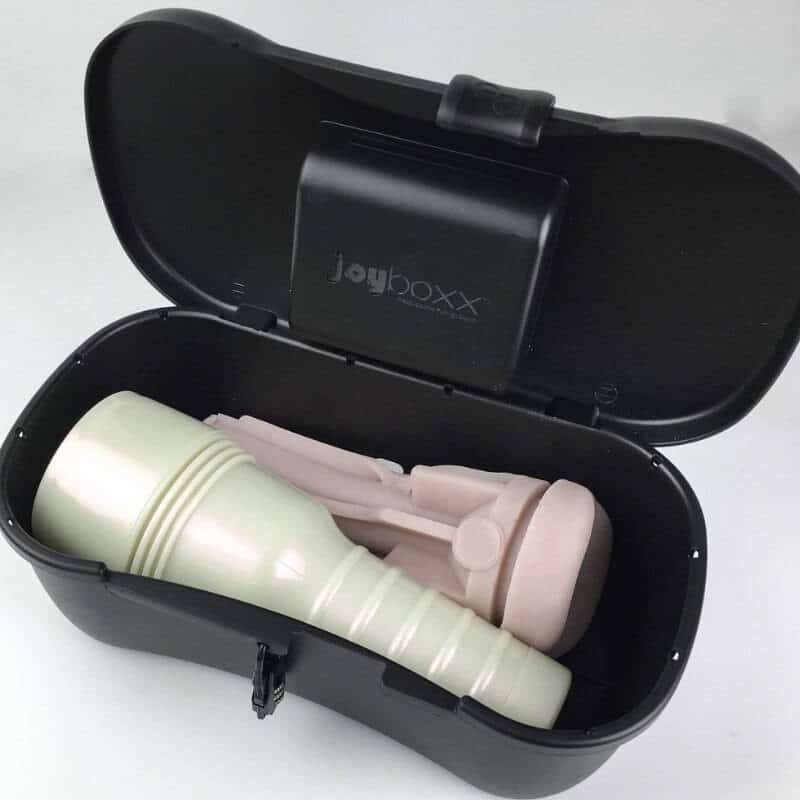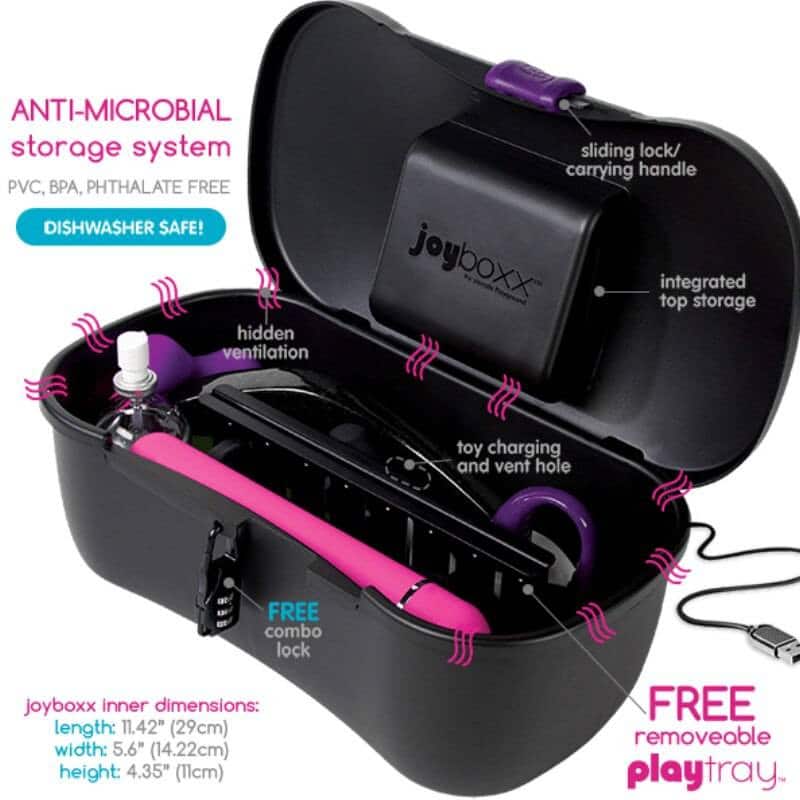 Joyboxx Locking Sex Toy Storage
Description
Joyboxx Locking Sex Toy Storage
The Joyboxx is an innovative locking sex toy storage system that is dishwasher safe and fits most adult products.
SIMPLE DISCREET DESIGN
Hide Joyboxx in plain sight, under the bed, closet, or drawer. The food-grade plastic and discreet design are completed with a rich sophisticated matte finish and no branding.
The simple design measures approximately 11" x 6" x 4". Joyboxx fits in most nightstand drawers and with 11.33 inches inside giving you plenty of room to store your favorite toys. You can get 11+ products inside. *Note the Magic Wand Original does not fit.
To access the main compartment, if not using the included mini combo lock for security, the Joyboxx features a sliding, child-resistant slider. Inside is the Playtray, a removable divider that gives you a way to organize your toys. The portable Playtray can also be used an adult toy coaster and dry rack! Additionally, the Joyboxx features an easy access top compartment for smaller lightweight sex accessories.

CLEAN AND DRY
Incorporated in the plastic is an antimicrobial additive making it a hygienic storage system. Antimicrobial agent helps prevent microbe growth such as; bacteria, virus, mold and fungus. Additionally, to facilitate moisture evaporation if you put your products away wet or if lubrication spills, there are 10 hidden ventilation holes and one larger hole for a USB/AC charging.
Use a mild sex toy cleaner or put Joyboxx in your dishwasher when needed.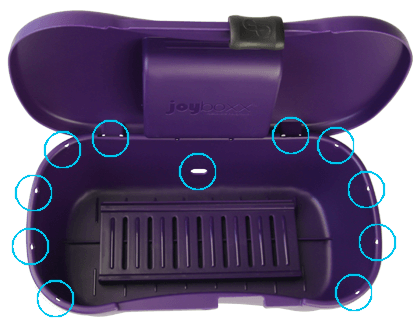 The Joyboxx storage system is made with dishwasher-safe, polypropylene (PP) — a recyclable and non-porous plastic used in most food product packaging such as yogurt containers. PP is BPA and phthalate-free, and odorless so it won't "off-gas" into sex toys or cause a chemical meltdown with lubricants, body fluids, and sex toy materials.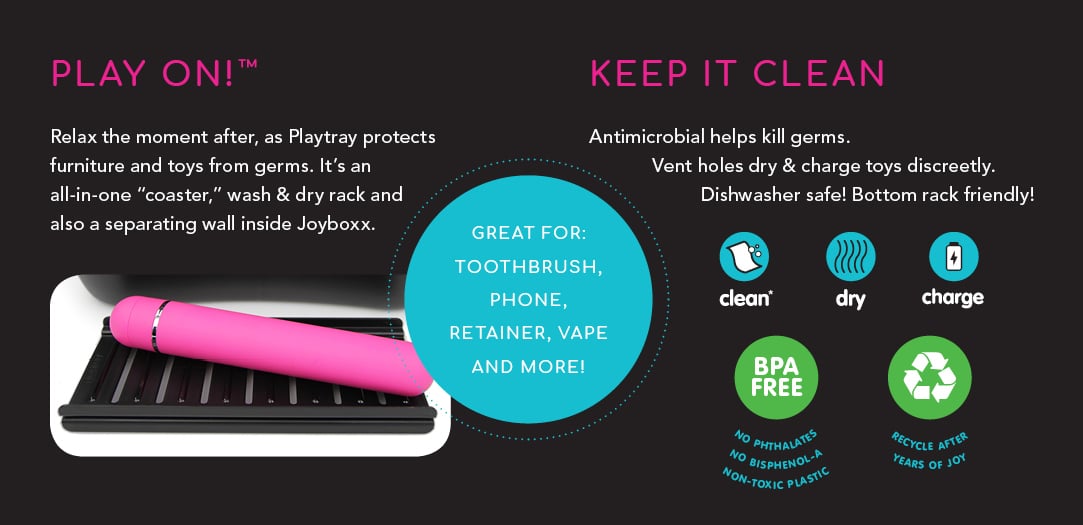 Based on customer feedback, Joyboxx has improved:
The top lid's "easy-access" compartment is stronger to hold batteries, condoms, cords and other small items
The Playtray's end ribs have been extended slightly so smaller sex toys won't slip off during transport and larger sex toys will benefit from even greater air flow during drying
New packaging
Features:
Unisex locking sex toy storage
Includes mini combo lock and Playtray
Child resistant, removable, quiet sliding lock
Antimicrobial agent mixed into plastic
USB toy charging hole
Ventilation holes help moisture evaporate and keep dust out
Easy access top compartment for small items
Food-grade, non-porous, recyclable plastic
Fits most products
Fits inside most nightstands and drawers
Hygienic, antimicrobial, BPA, PVC & Phthalate free
Dishwasher safe
Made in the USA
Measures:
External | 12.6″ x 5.5″ x 5″

Internal | 11.25" x 5.5" x 3.5"
Weighs | 1.12lbs
Available for US Customers Only
Customer Reviews
Great purchase
Nice looking, well made, everything I was looking for. Love the to-go bag!
Amazing product
This product provided order ease of access and selection in a case that does not bring attention to itself. A must have for those who have multiple sec toys.