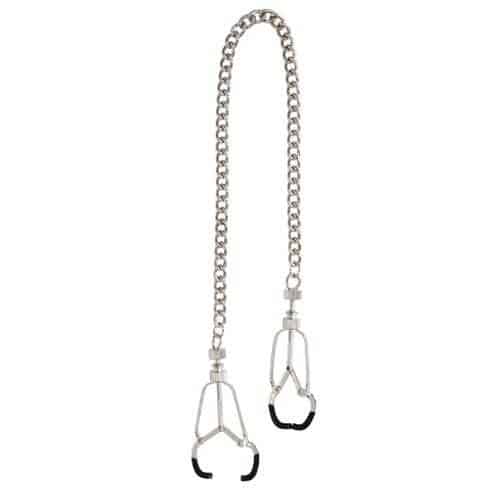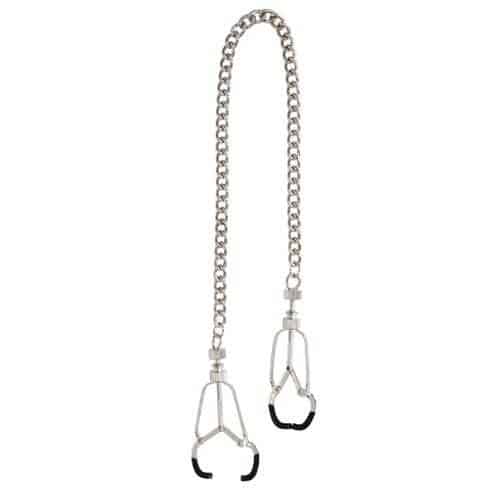 Kinklab Mandible Silver Nipple Clamps
Description
Kinklab Mandible Silver Nipple Clamps
Is it pleasure? Is it pain? You decide with the Mandible Body Clamp set.
Based on vintage surgical clamps from 1909, these unique clamps adjust with screws- making them more adjustable from light to tight than tweezer clamps and spring-style clamps.
How to use: Use clamps on nipples, tongues, or other sensitive body parts. Always start gently and increase pressure gradually. Make sure to stop when clamps stay on by themselves. Move or shift clamps to a new location after a few minutes. The gap between tips adjusts from 1/16″ to ½" wide. Turn the knobs closest to the clamps counterclockwise to tighten them.
Walk the fine line between pain and pleasure with the Kinklabd Mandible Silver Nipple Clamps.
Features:
Ajustable clamps
Chrome plated brass
Rubbery PVC prong tips are safe for latex allergies and may be removed for extra-intense sensations
Can be used all over the body
Clamps measure 2″ x 1″ when fully closed
Chain measure 18″