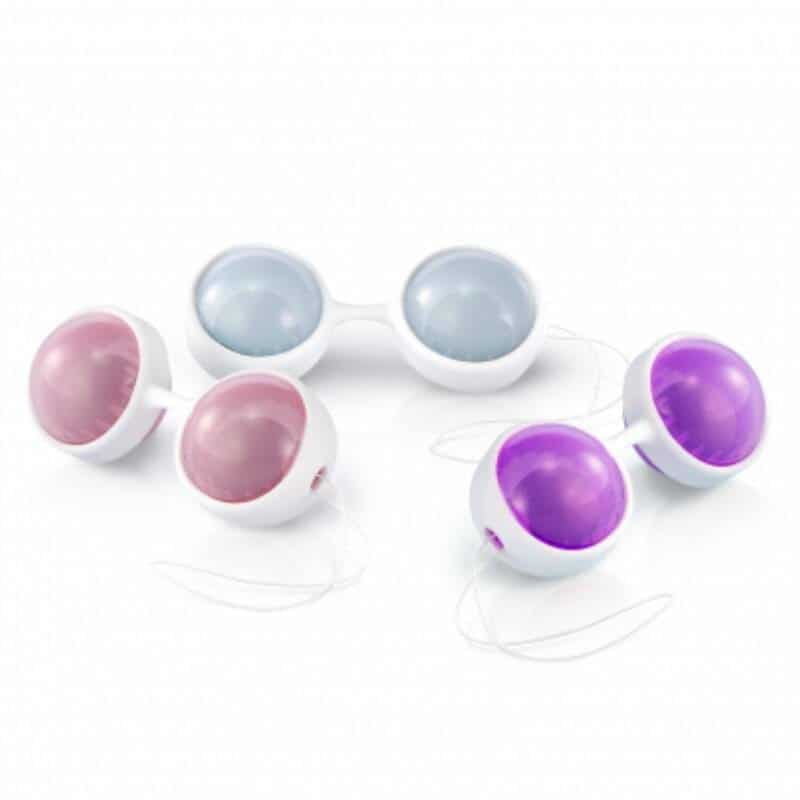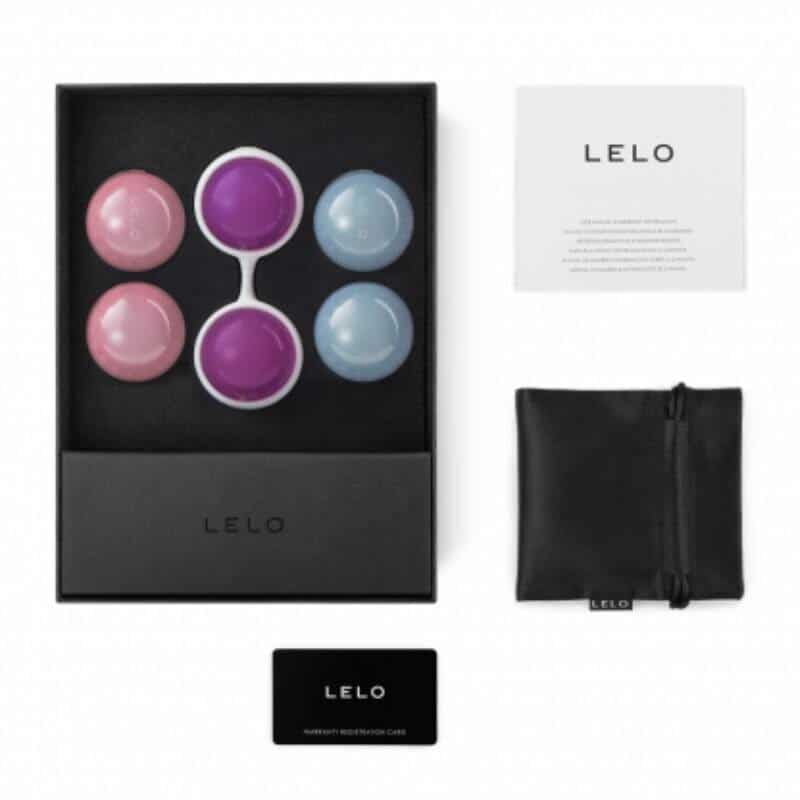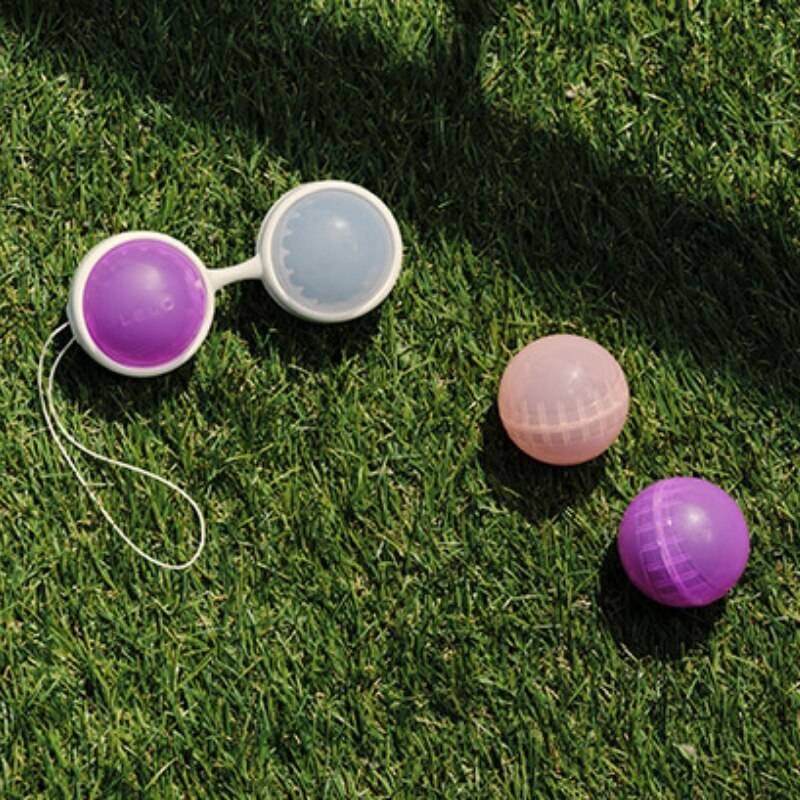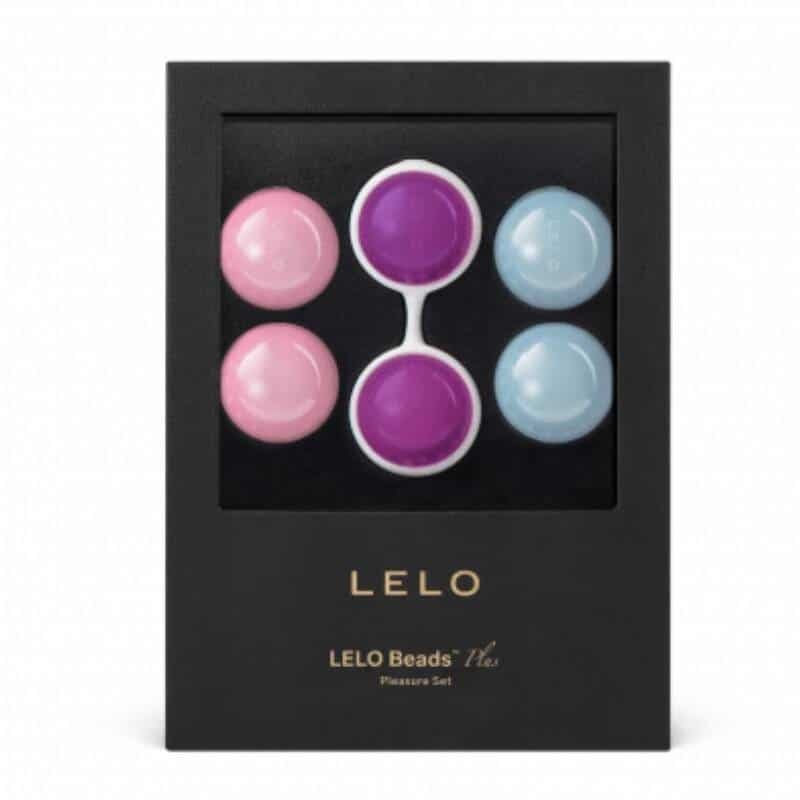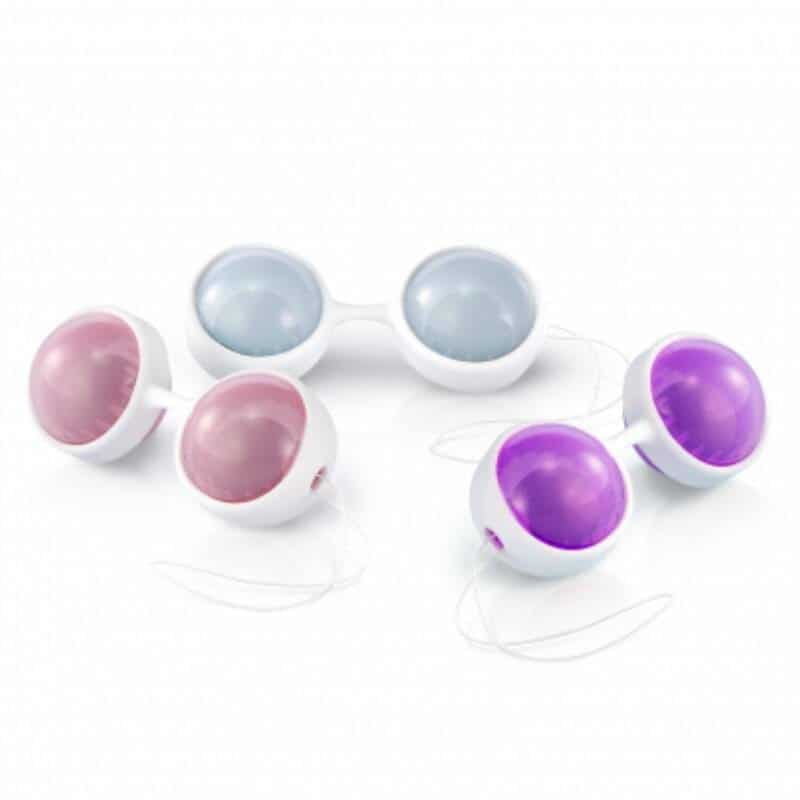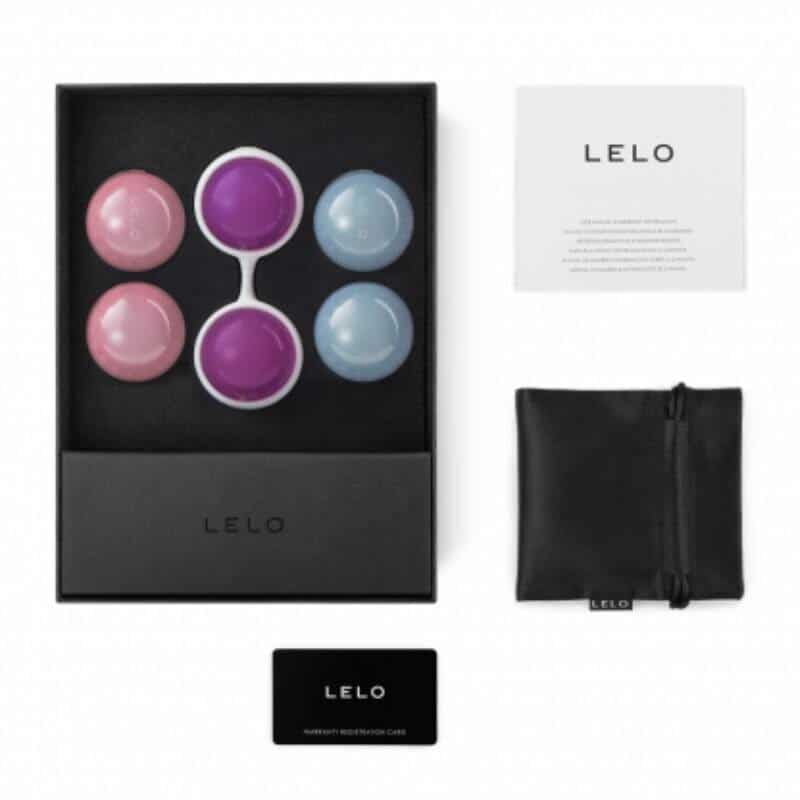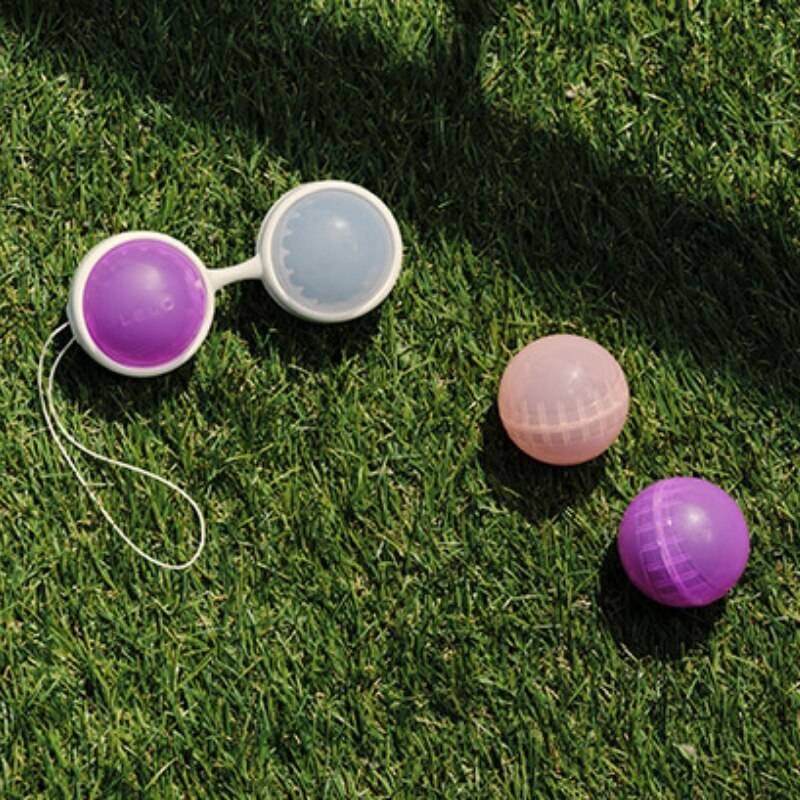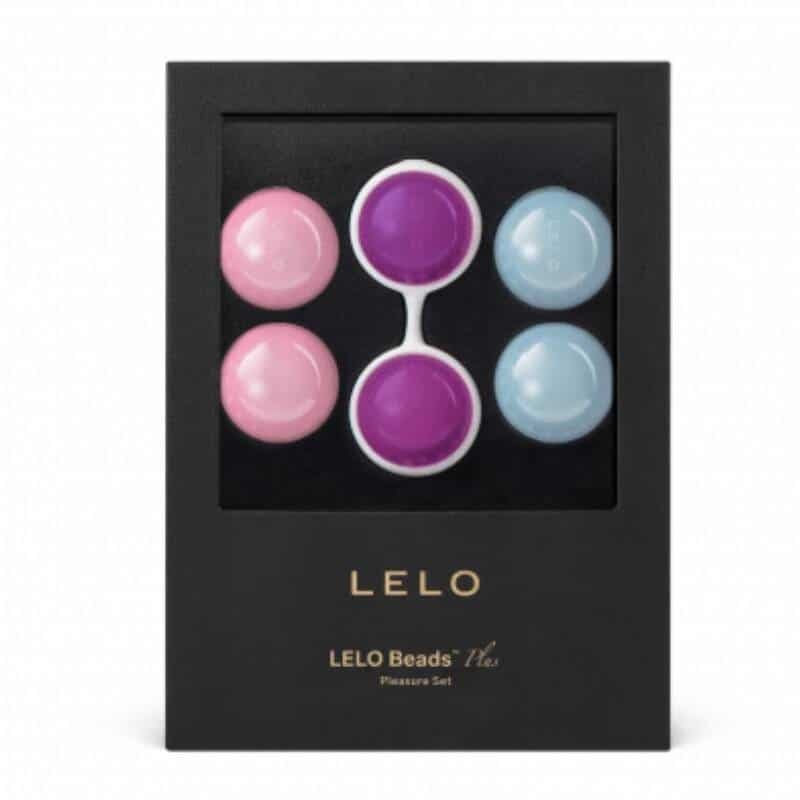 LELO Beads Plus Kegel Balls
Description
LELO Beads Plus
LELO Beads Plus is a set of six interchangeable weighted Kegel beads/balls for pelvic floor strength training so that you can have more intense orgasms and train your body for multiple orgasms.
LONGER, STRONGER ORGASMS
LELO Beads Plus work to strengthen your vaginal wall and pelvic floor muscles through more effective Kegel exercising. Exercising your pelvic floor muscles promises an array of benefits, including improving muscular control for women of all ages and intensifying your orgasms.
Read more about the benefits of Kegel Balls.
KINETIC VIBRATION
Each set of Kegel balls contains a rubber-silenced inner ball that roll freely inside. When placed inside the vagina, the Kegel balls deliver a subtle, movement-induced vibration that motivates your pelvic floor muscles to contract for a comfortable Kegel workout.
WEIGHTED KEGEL BALL SET
Six weighted Kegel balls are included in LELO's set.
2 x 28 g (0.06 lb) petal pink beads
2 x 37 g (0.08 lb) powder blue beads
2 x 60 g (0.13 lb) dark pink beads
VARIETY OF STRENGTH TRAINING COMBINATIONS
Using individual beads or the medical-grade silicone girdle to hold two beads in place, you can experiment to find the combinations that suits you best. This modular system of Kegel balls also allows you to build up resistance as your pelvic floor muscles grow stronger with time.
EXTRA-SOFT SILICONE
Designed with ultra-smooth premium silicone, LELO Beads Plus are extra soft and 100% body-safe.
HOW TO USE
To begin, select the weighted beads most appropriate for you. Apply water-based lubricant to the beads and inside your vagina. Then, place the beads in the silicone harness, ensuring the retraction cord goes through the silicone opening. Insert the harness about one inch into your vagina, leaving the retraction cord outside your vagina. Wear LELO Beads Plus when you are walking, sitting, or when you are exercising your pelvic floor with muscle contractions. To remove, relax your muscles, then slowly and gently pull the harness out.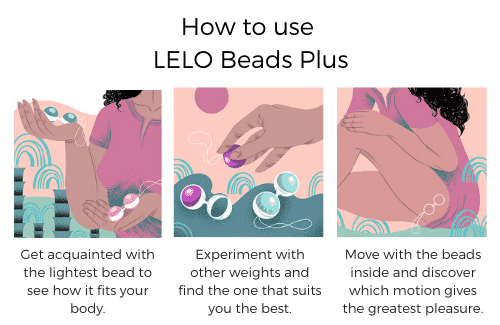 See the LELO Beads Plus instruction manual HERE.
Features:
Pleasure made to measure –

helps you enjoy longer, stronger, more regular climaxes

Effective strength training – variety of resistance training combinations that help build strength over time

Pelvic fitness –

offers an efficient pelvic muscle workout when worn during a variety of activities

Simple exercise routine –

can be followed consistently with minimal effort

Extra soft silicone –

ultra-smooth premium silicone that's extra soft to the touch

Waterproof

Easy to clean

Includes storage pouch

1 year warranty
Girdle/harness measures | 3.5″ x 1.3″ x .6″
Bead width | 1.3″
Customer Reviews
03/03/2022
Jennie M.

United States
These are great
My only complaint is that there isn't a heavier set of balls. I tried them all & the heaviest one is my beginning weight. I noticed a better ****** just after one day of wearing them!
03/03/2022
My Secret Luxuryy
Hi! Thanks for your feedback. It's so awesome that you noticed a better orgasm after just one day!! If you want to try a heavier Kegel ball, we suggest the Je Joue Ami Plus, which is 136 grams (vs. 120 grams/the heaviest 2 Luna Beads Plus). ~My Secret Luxury