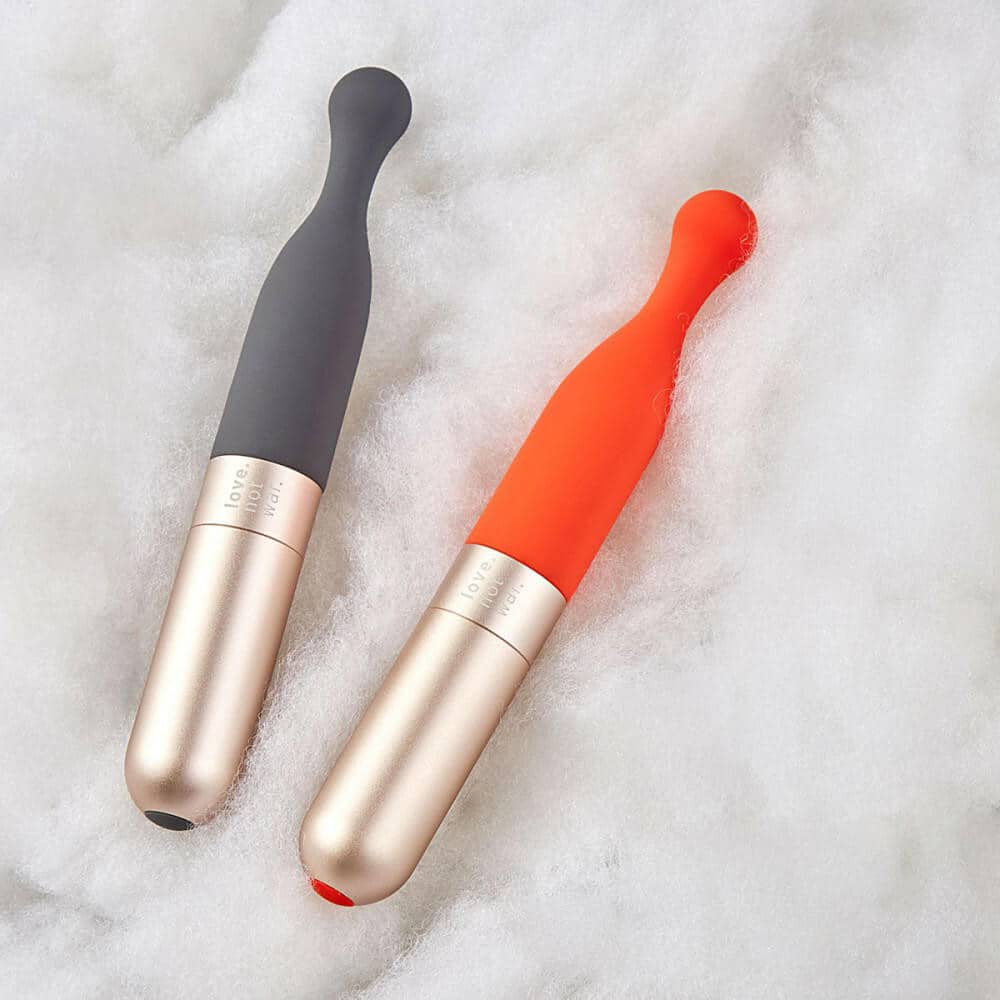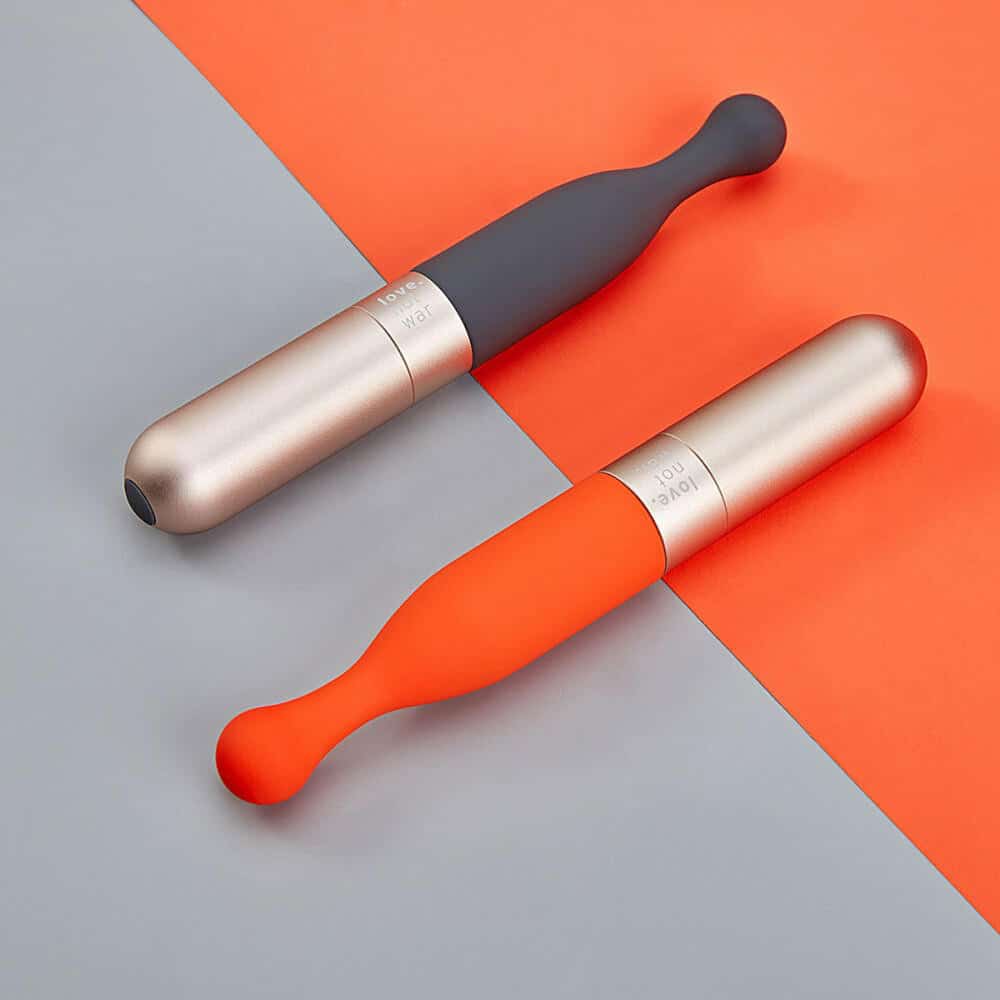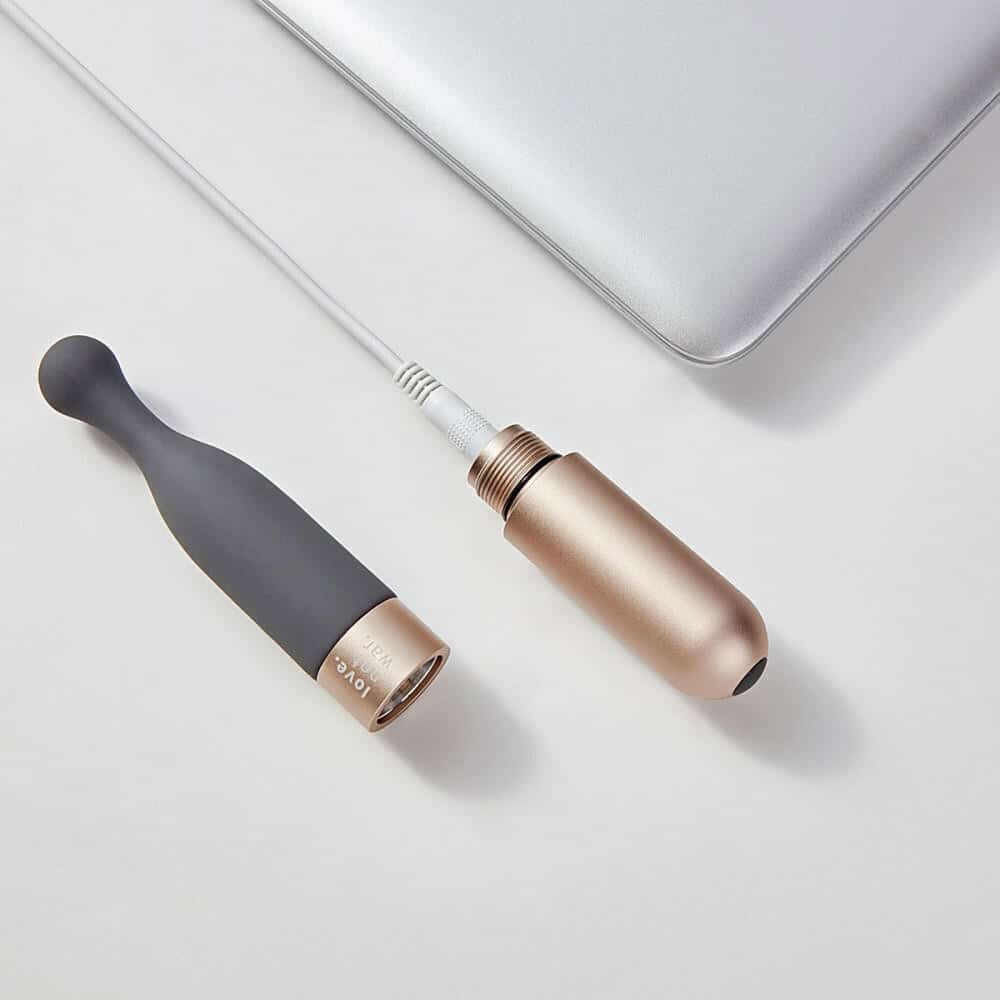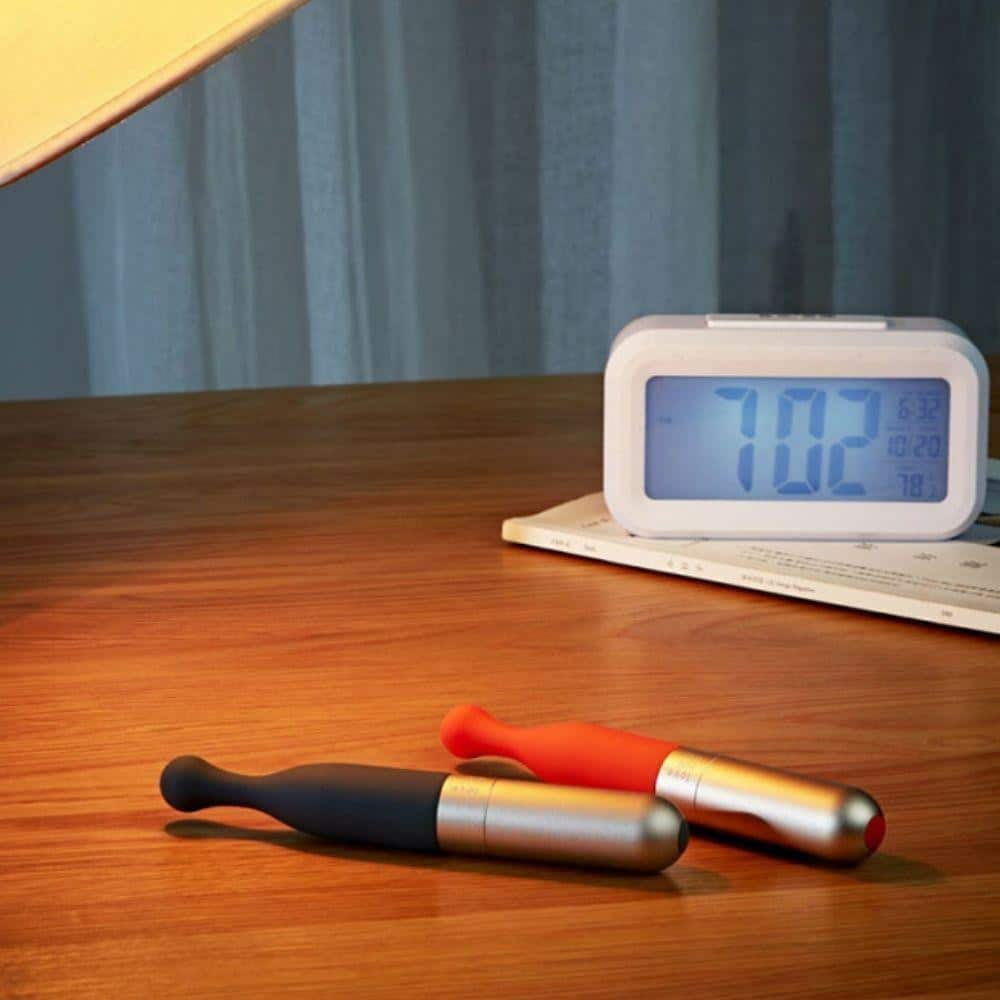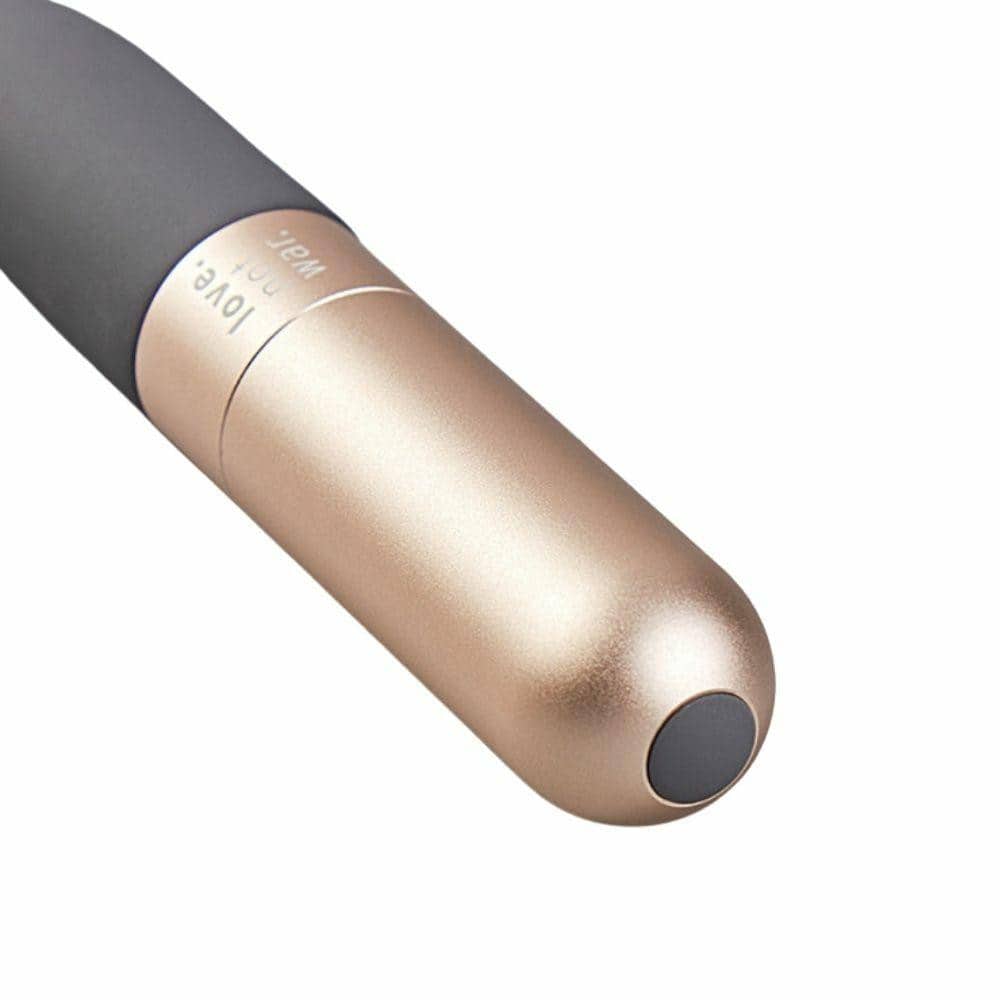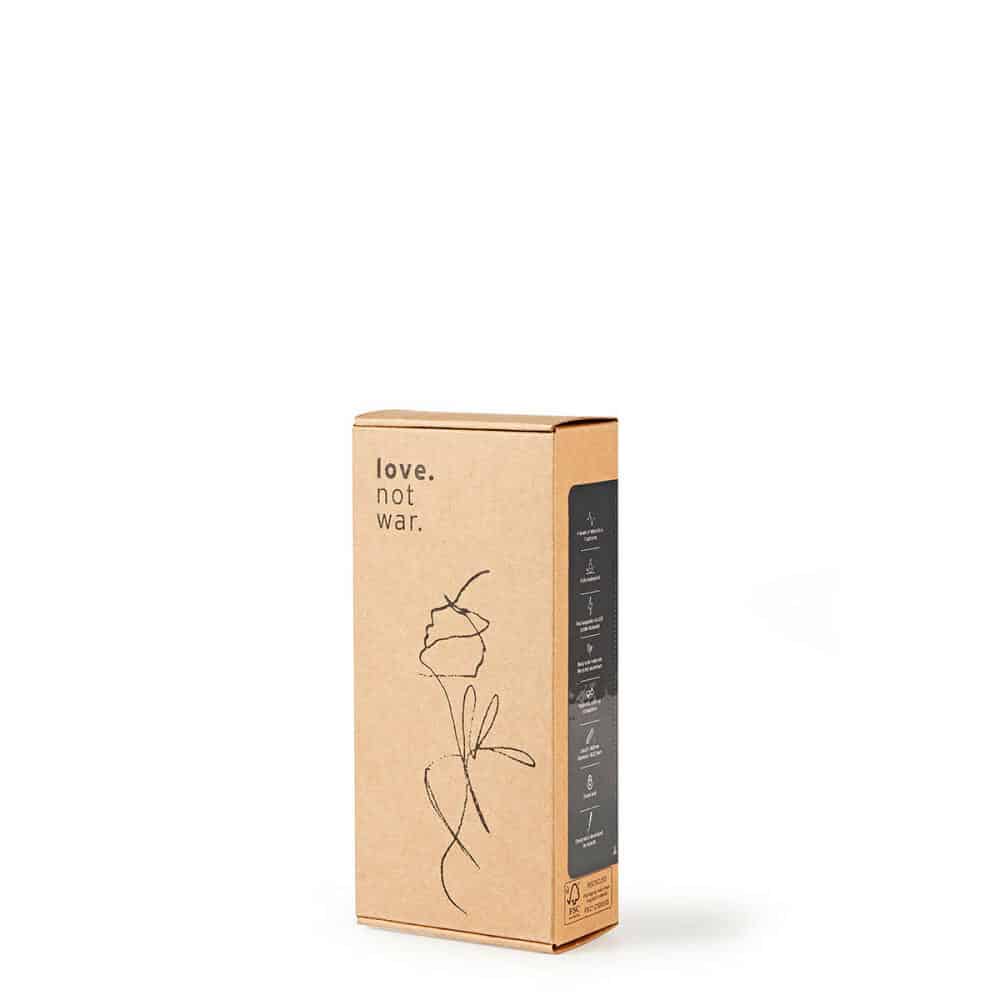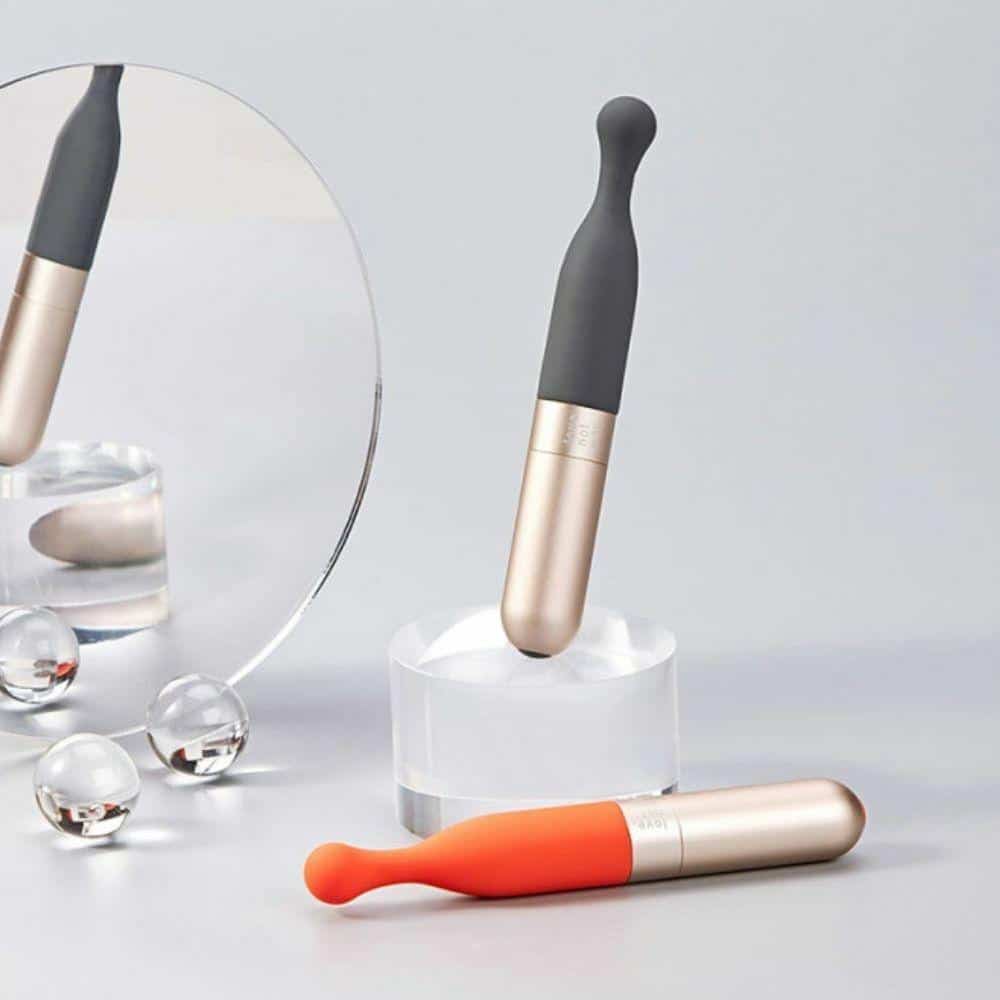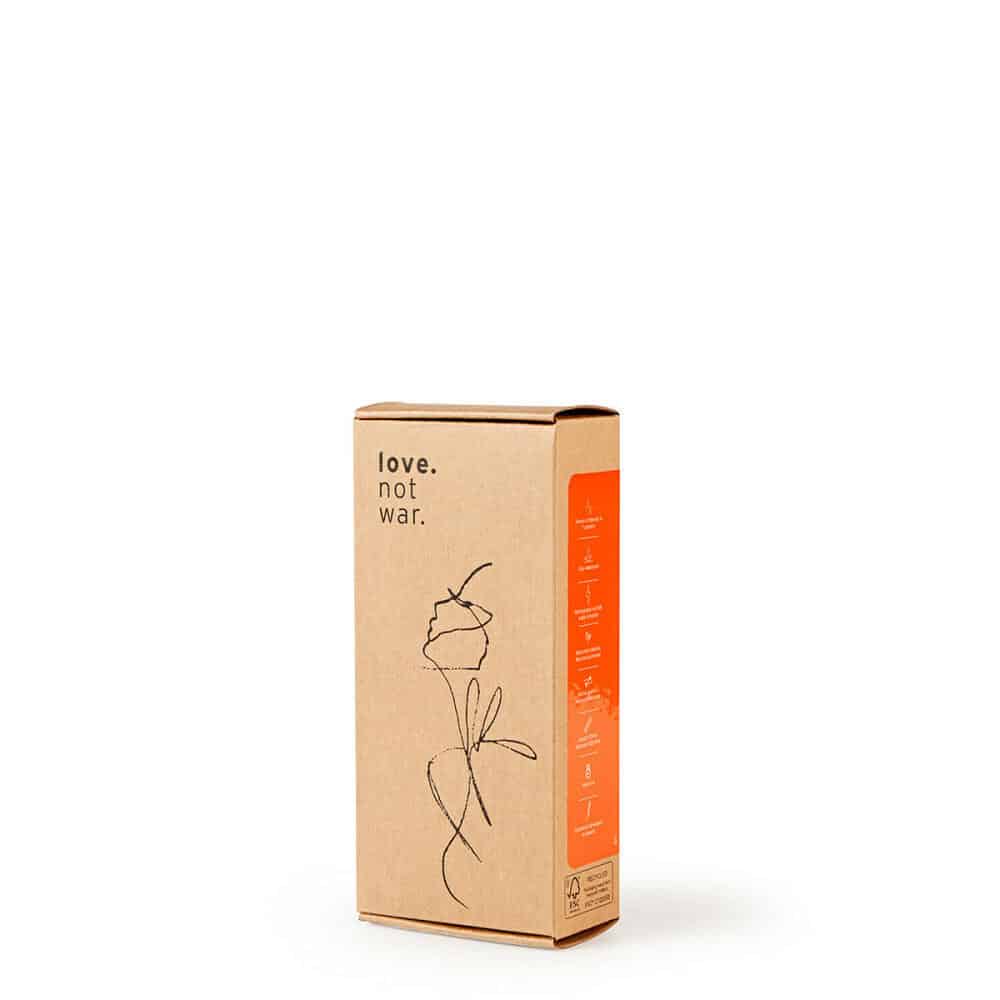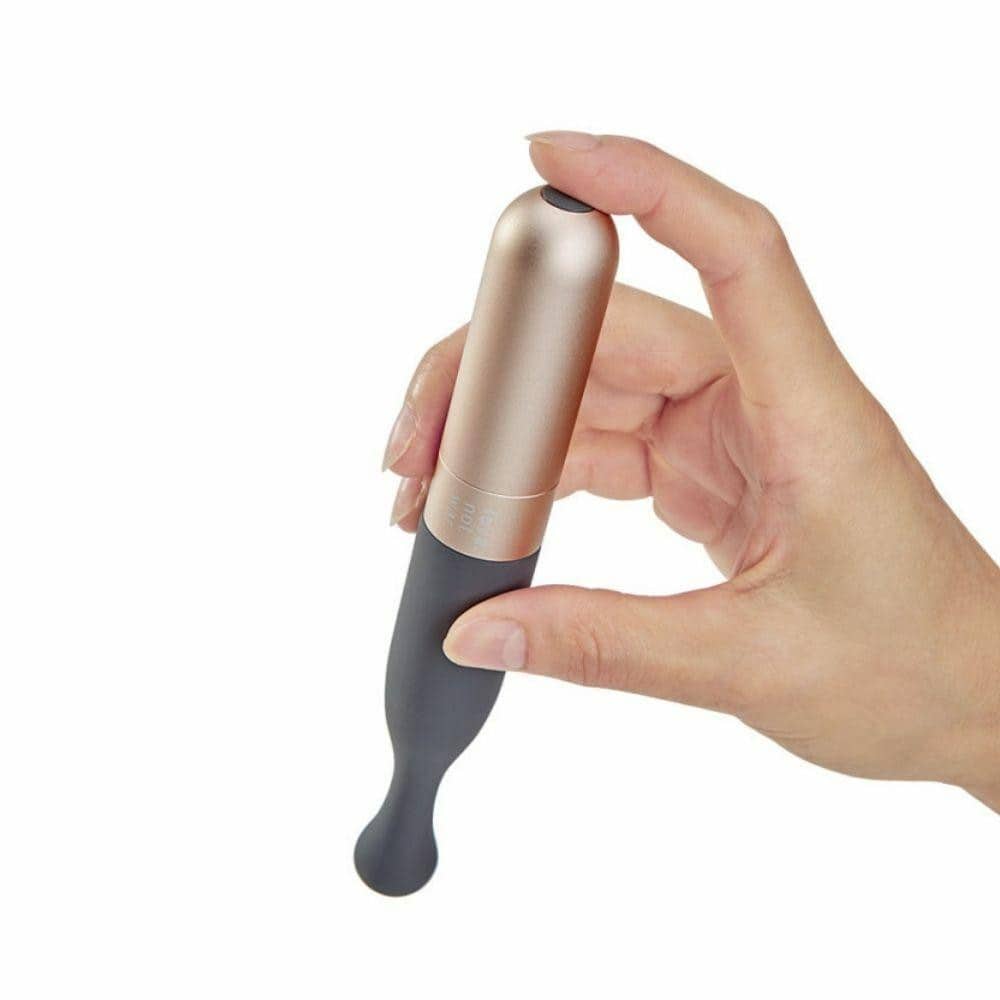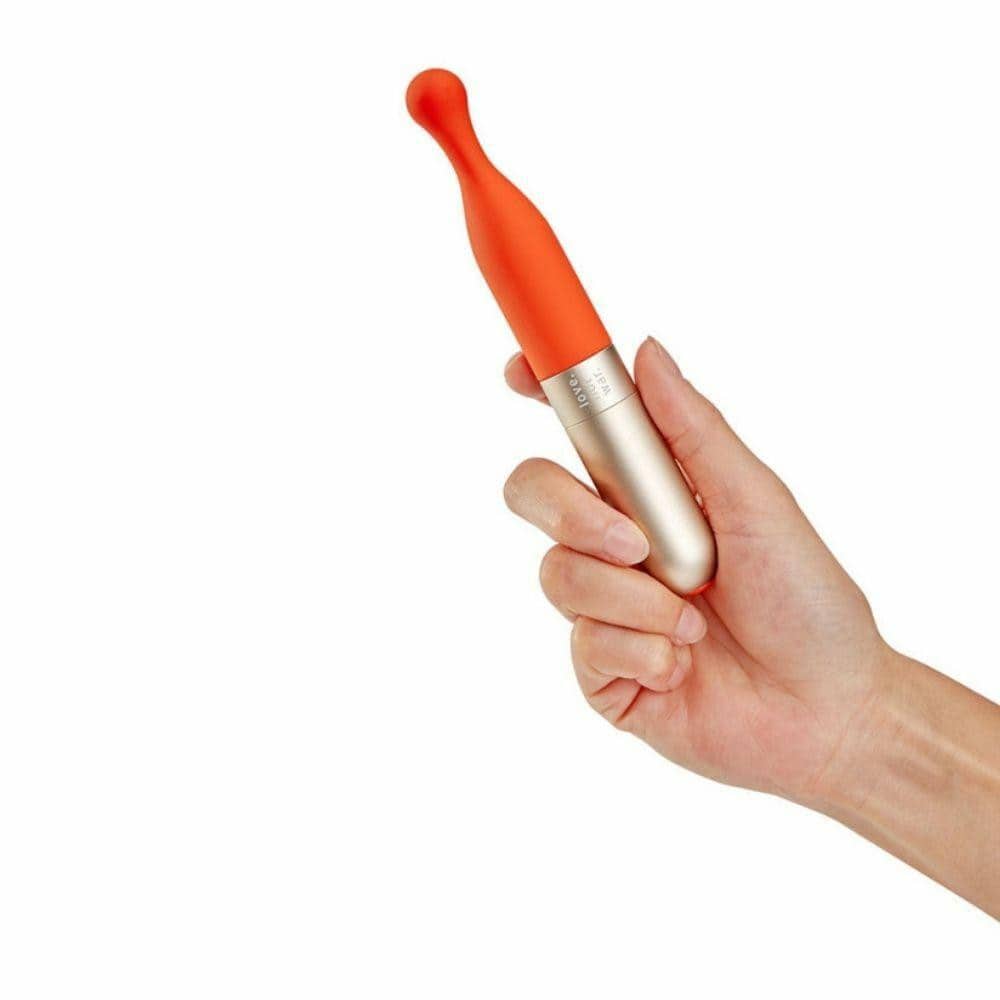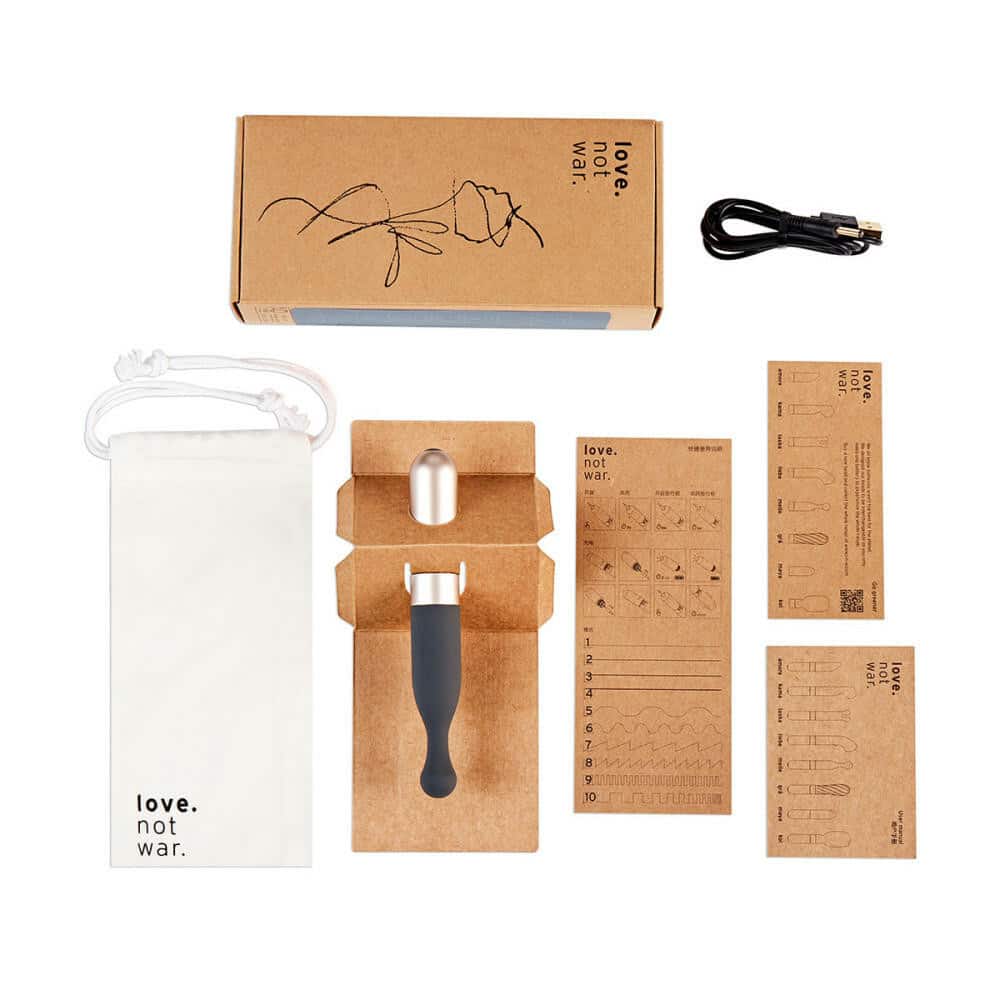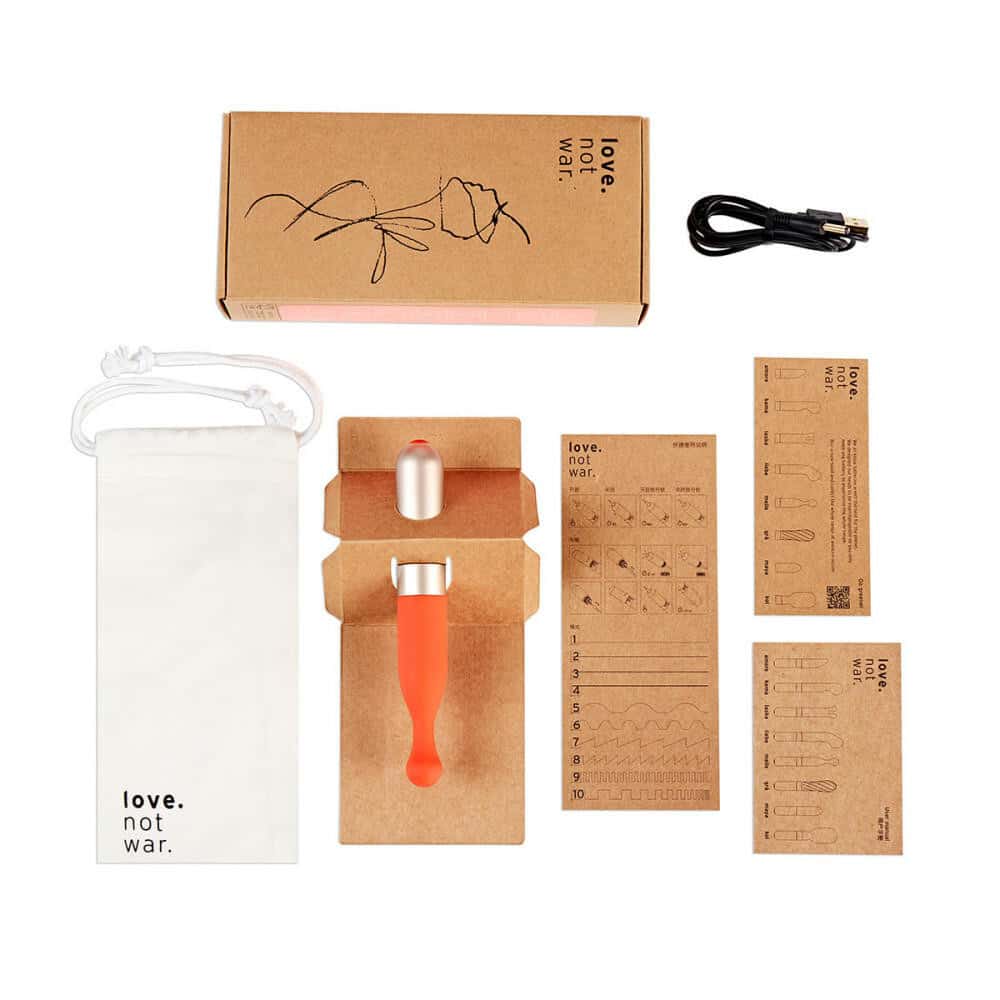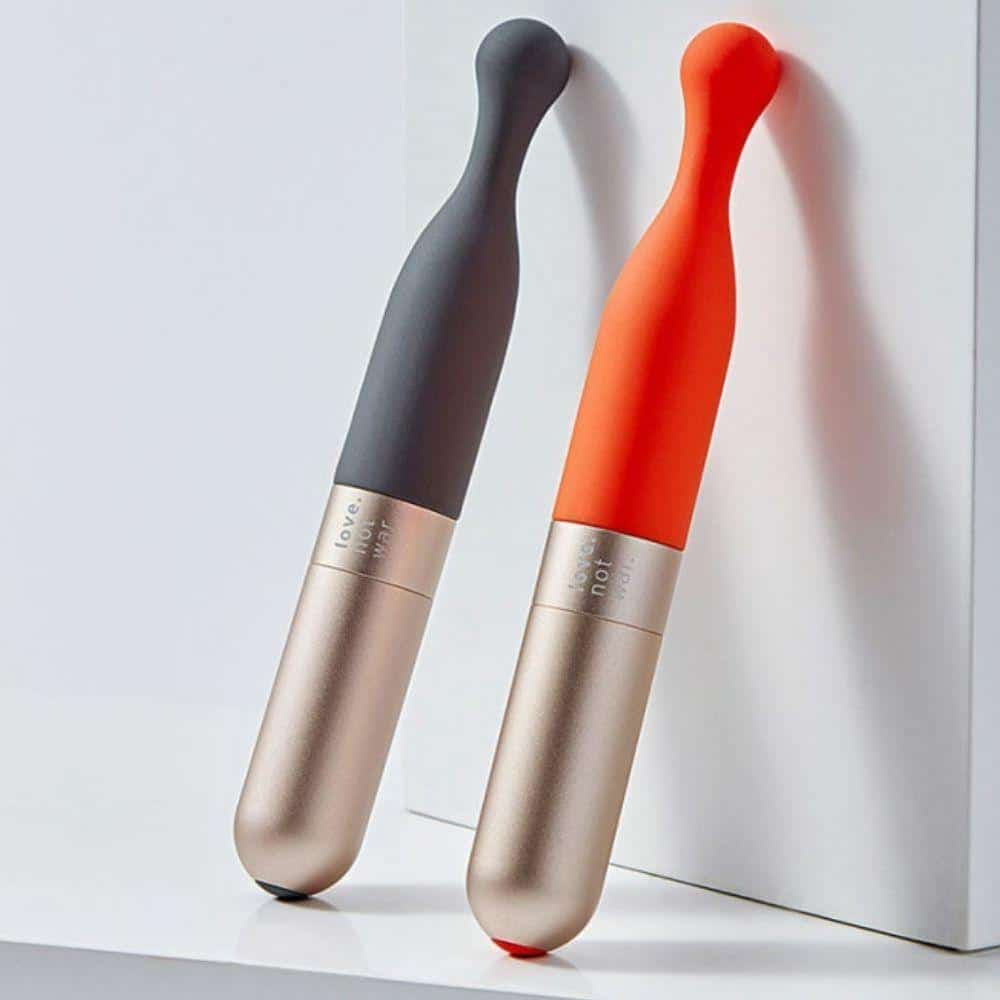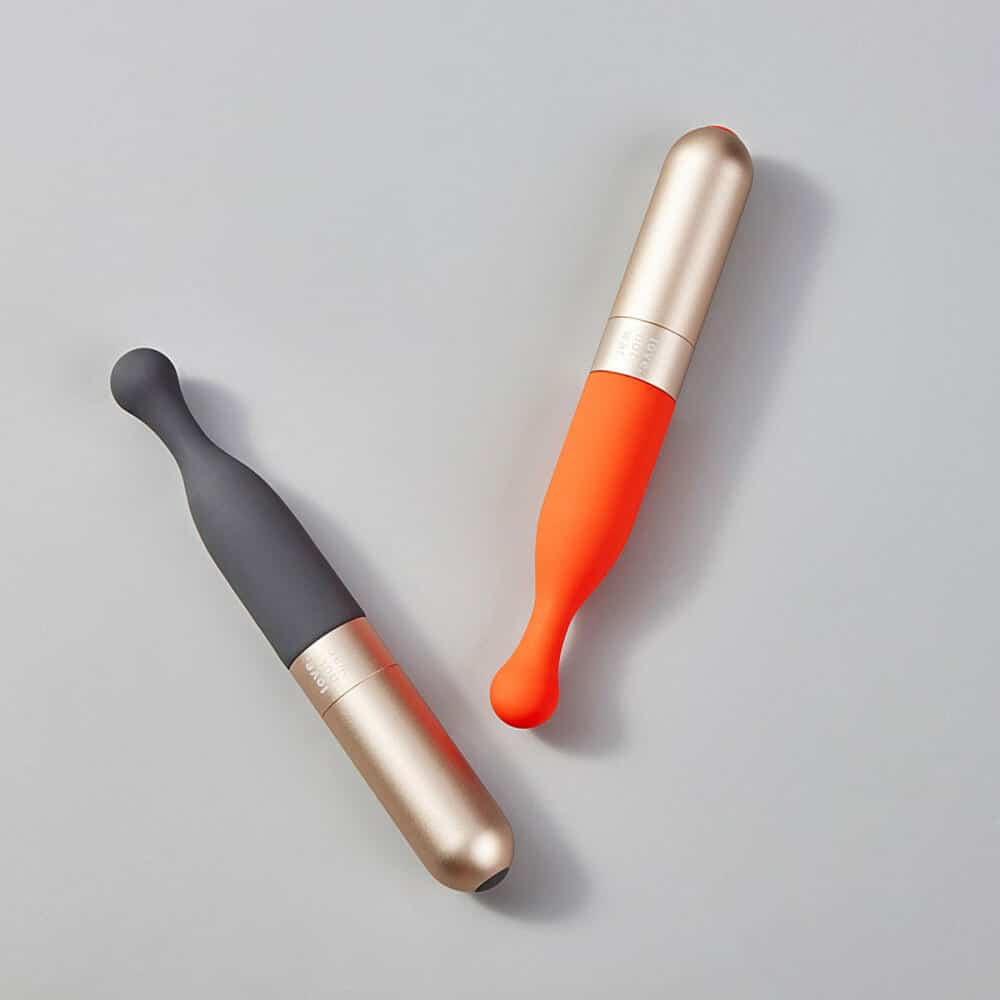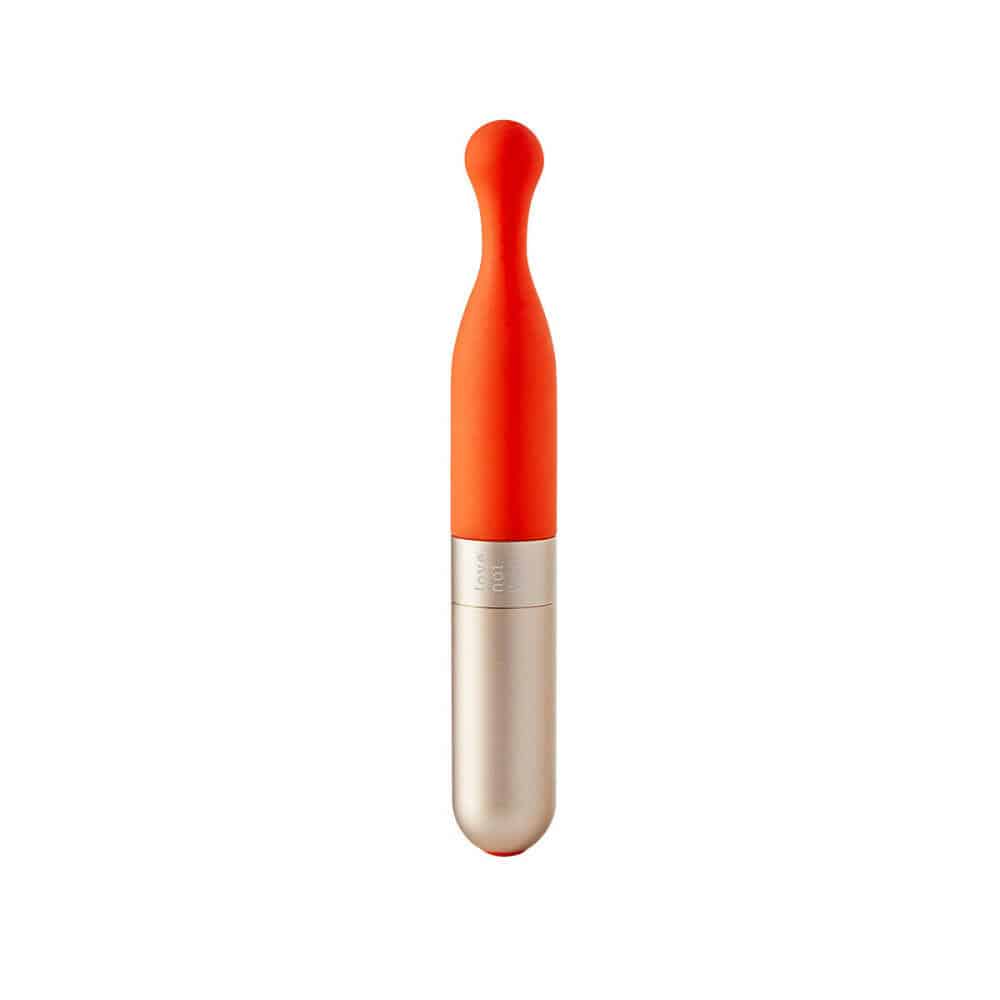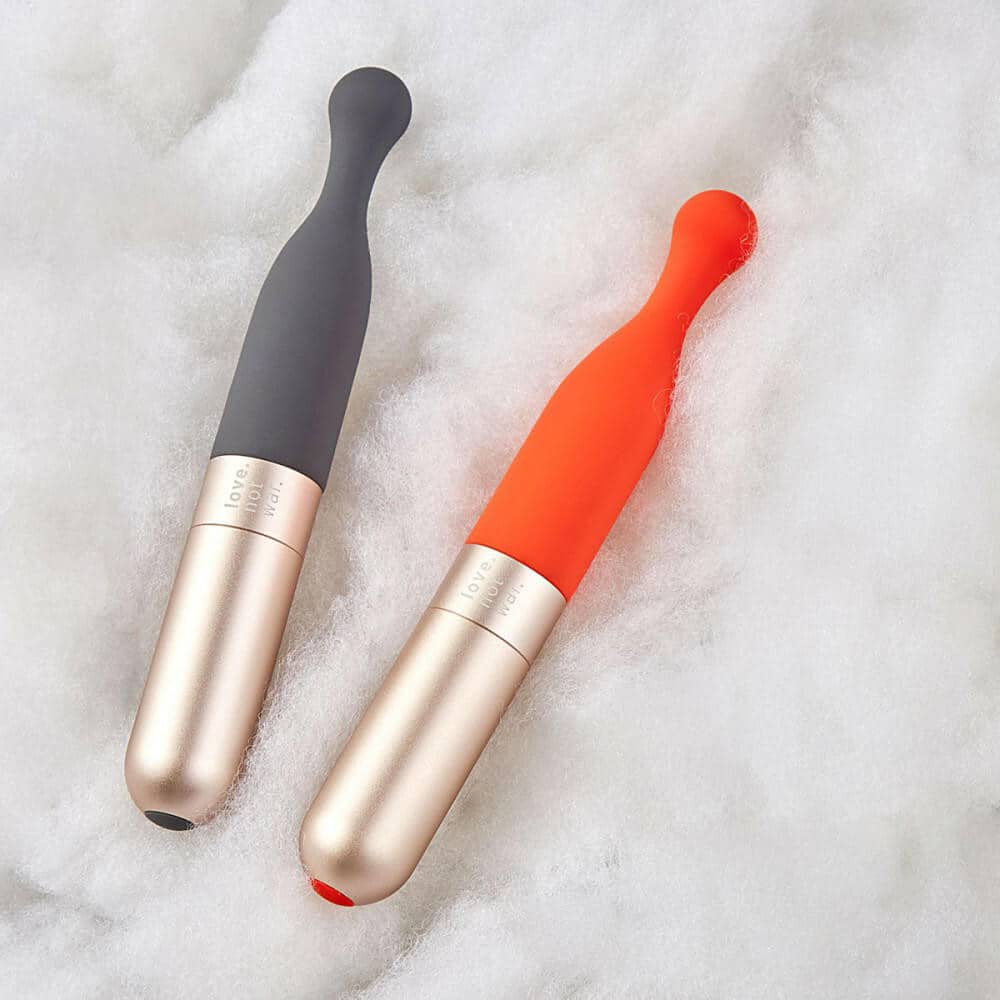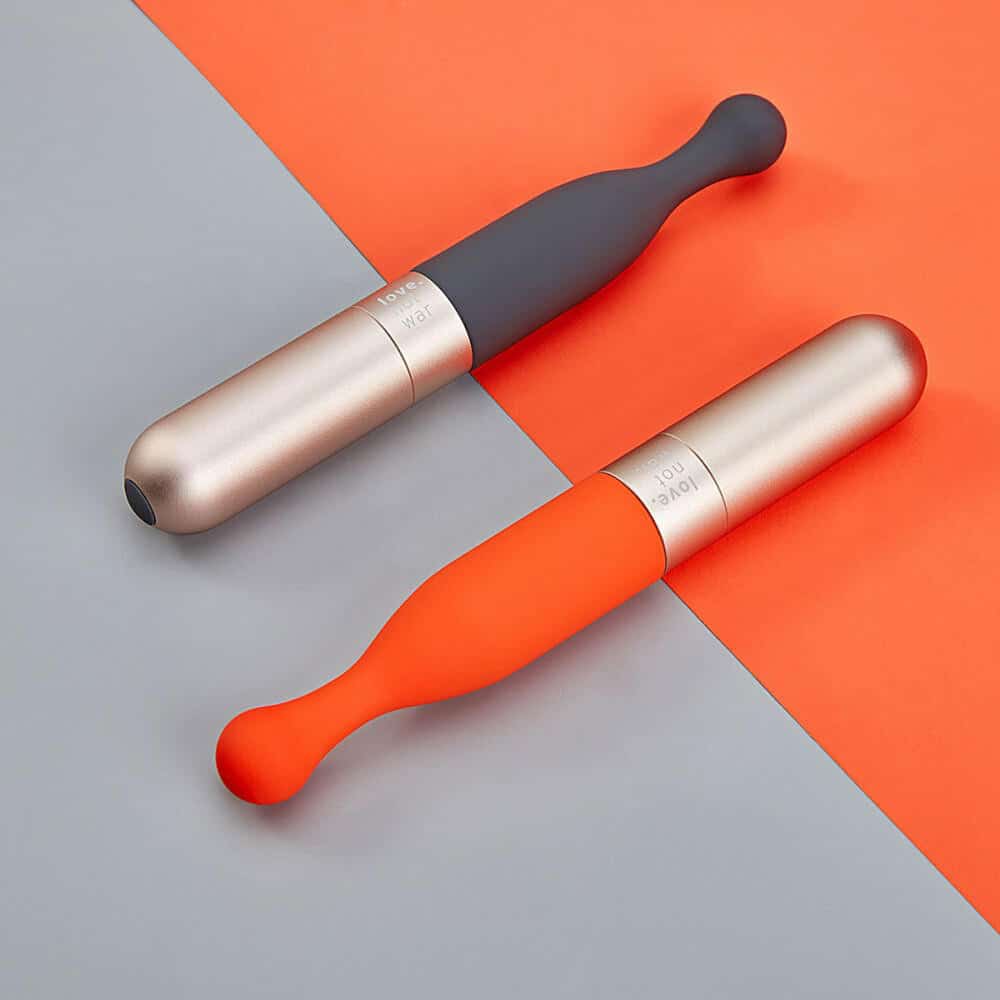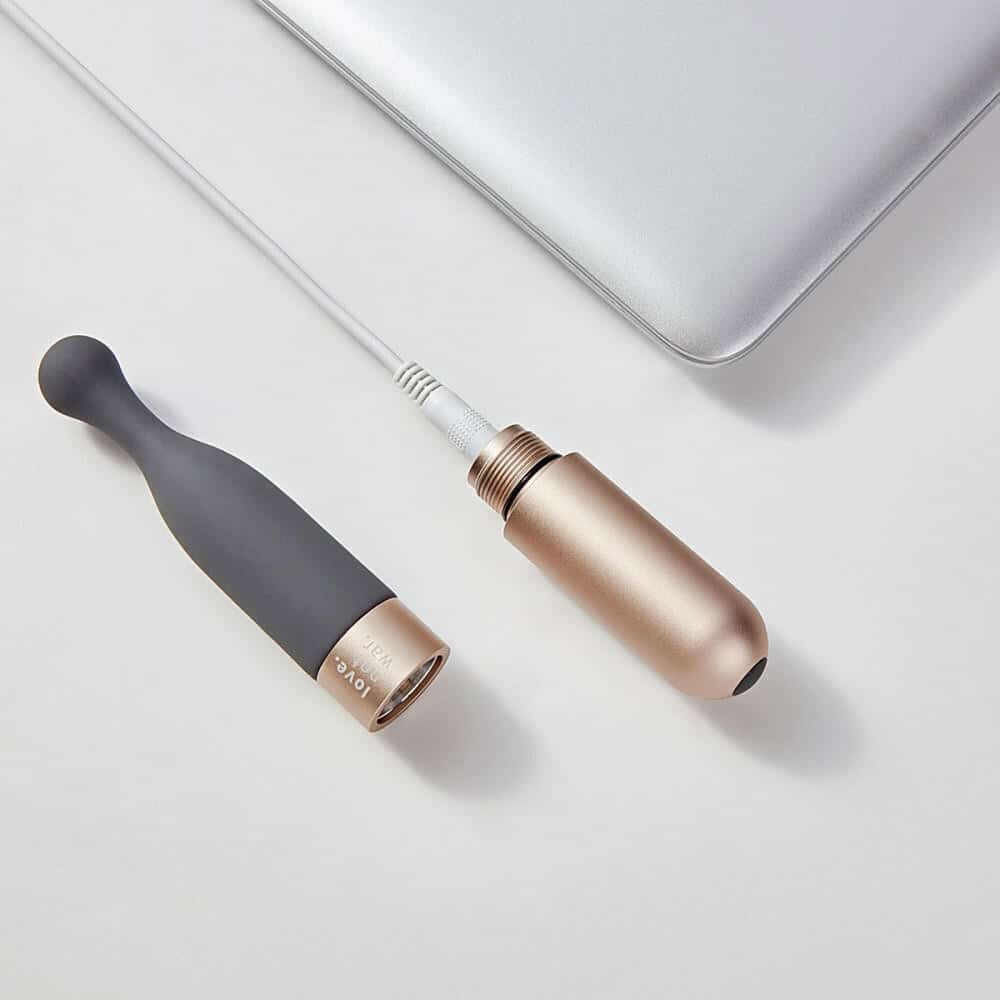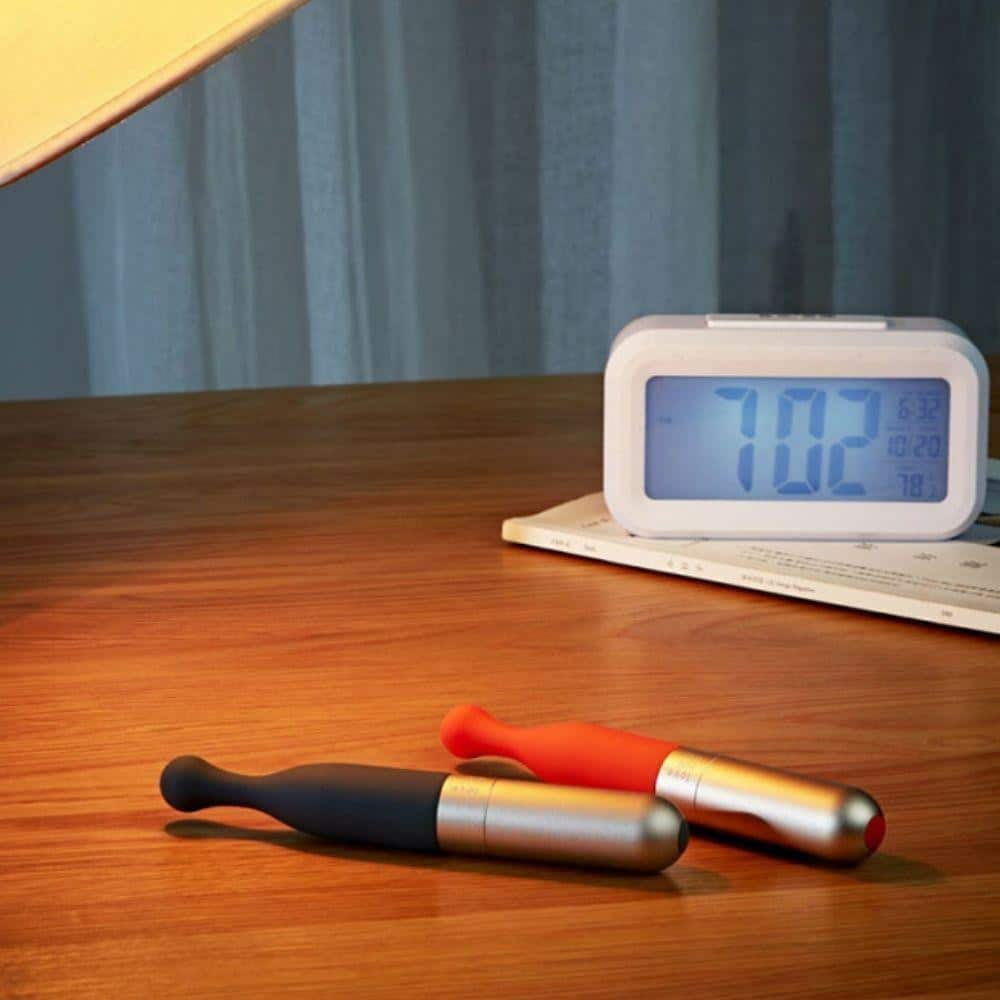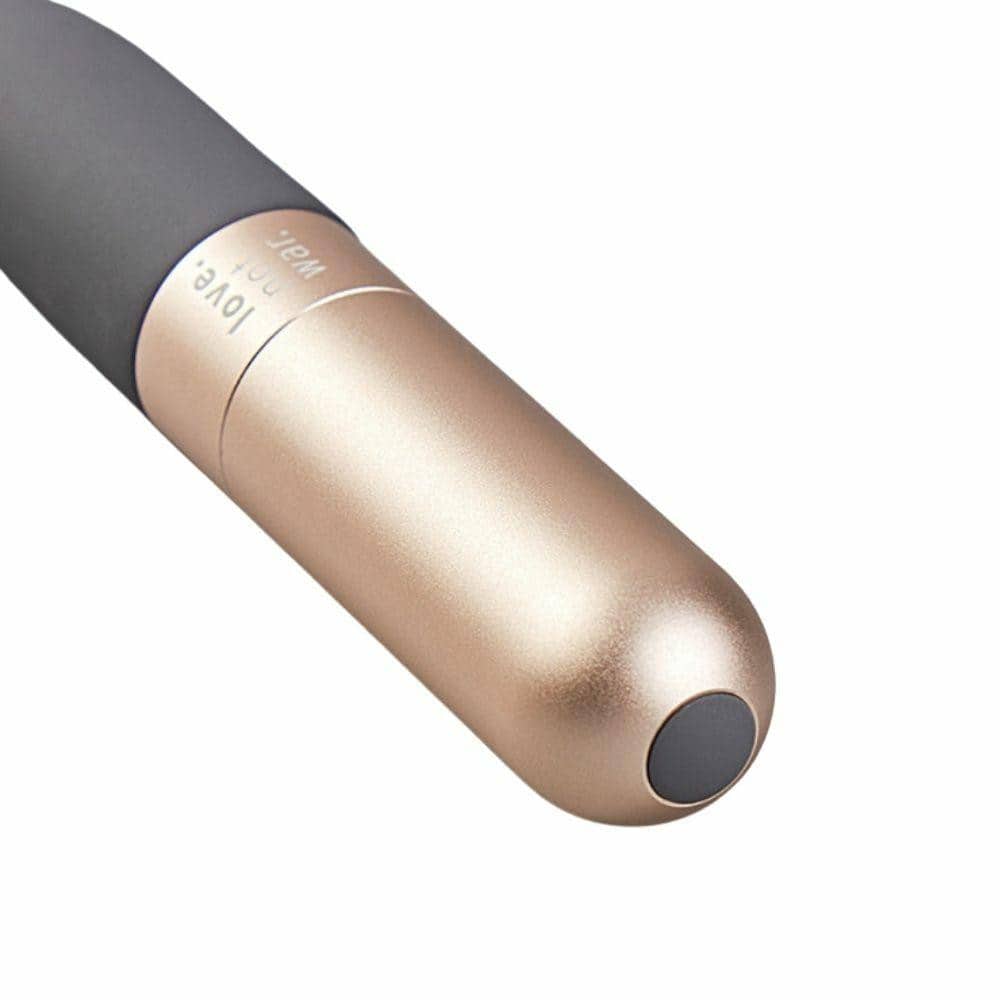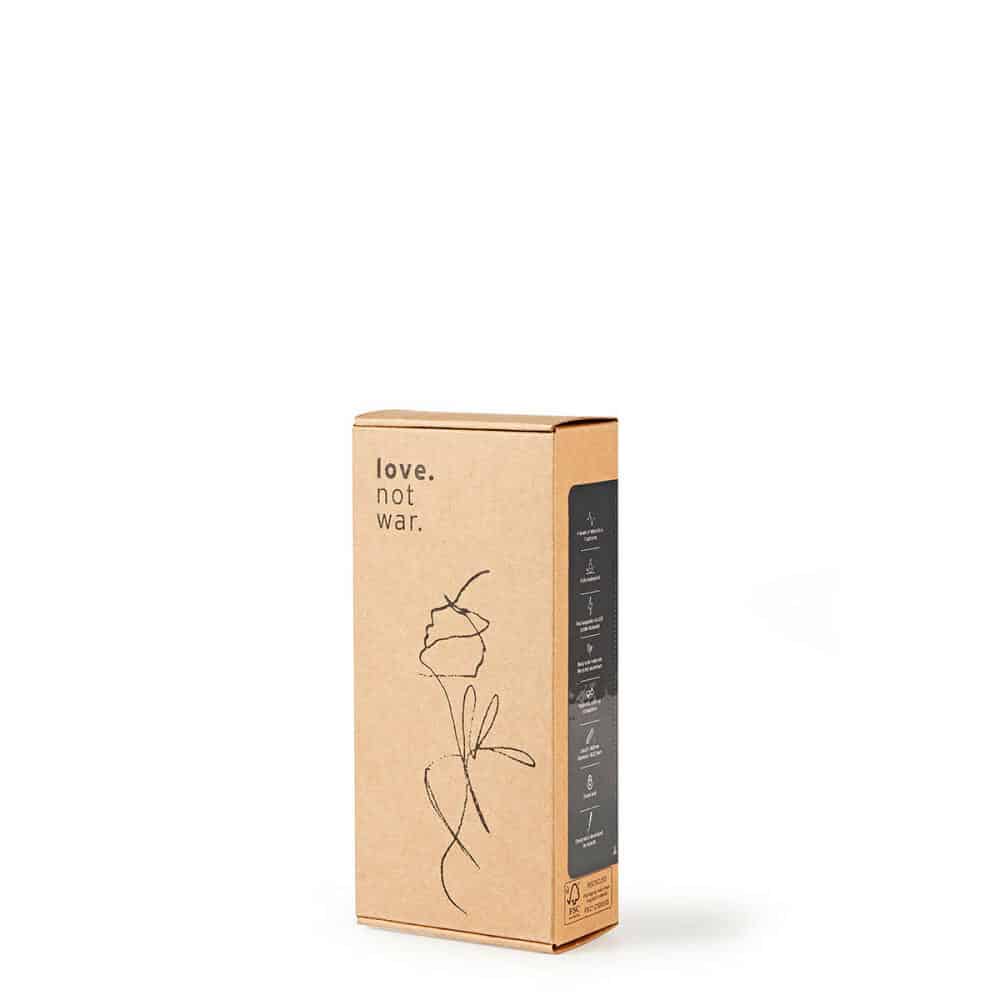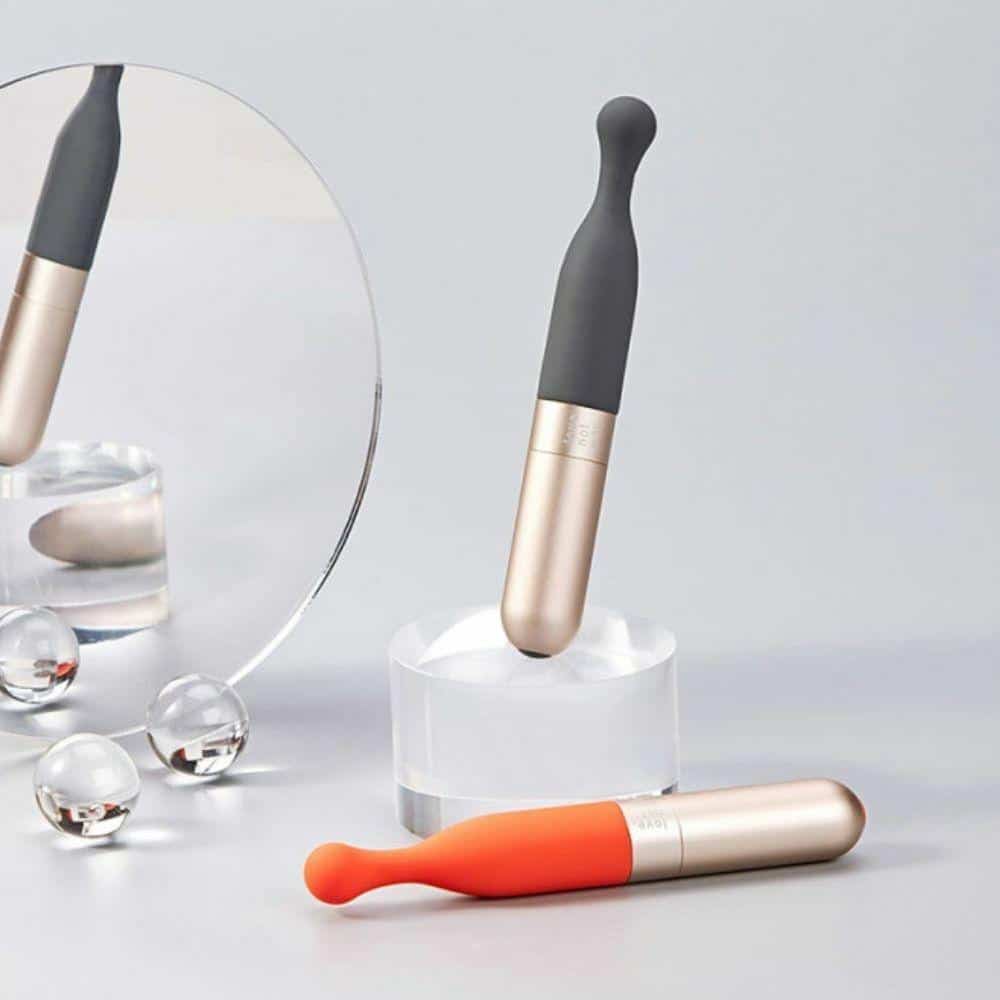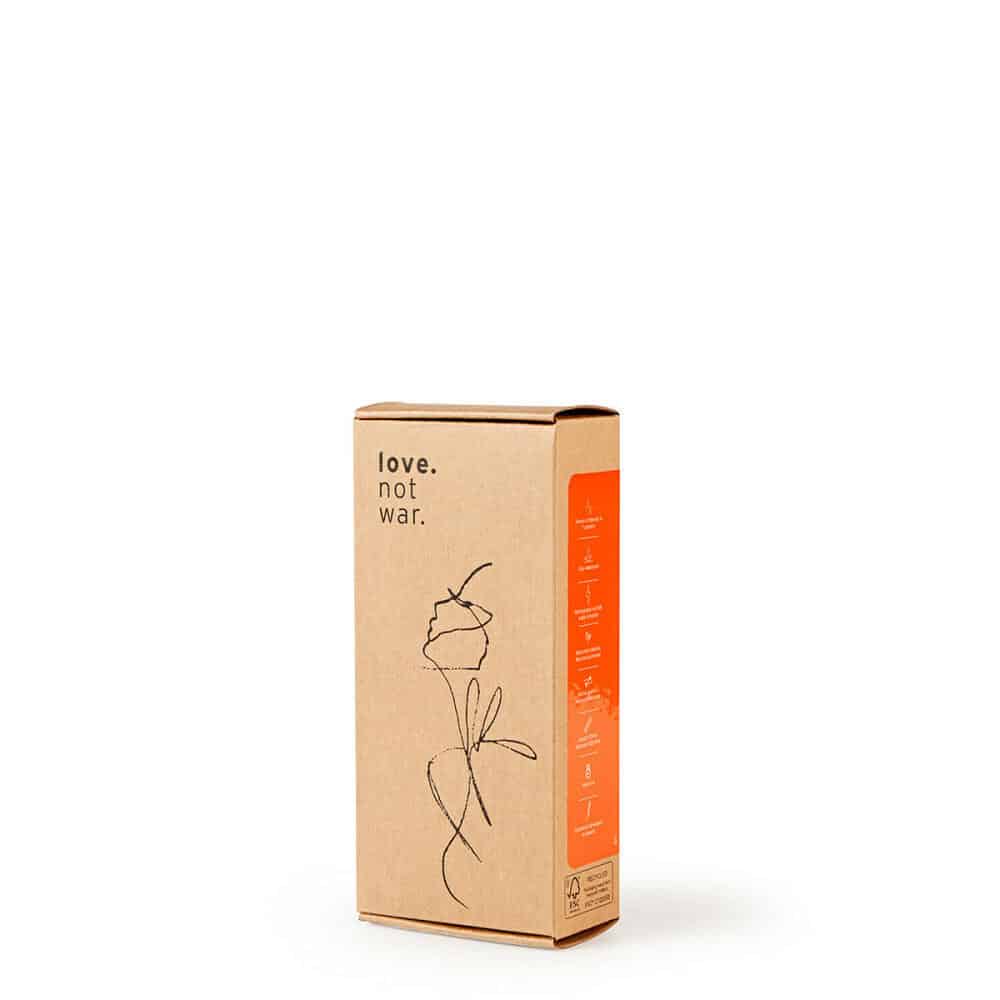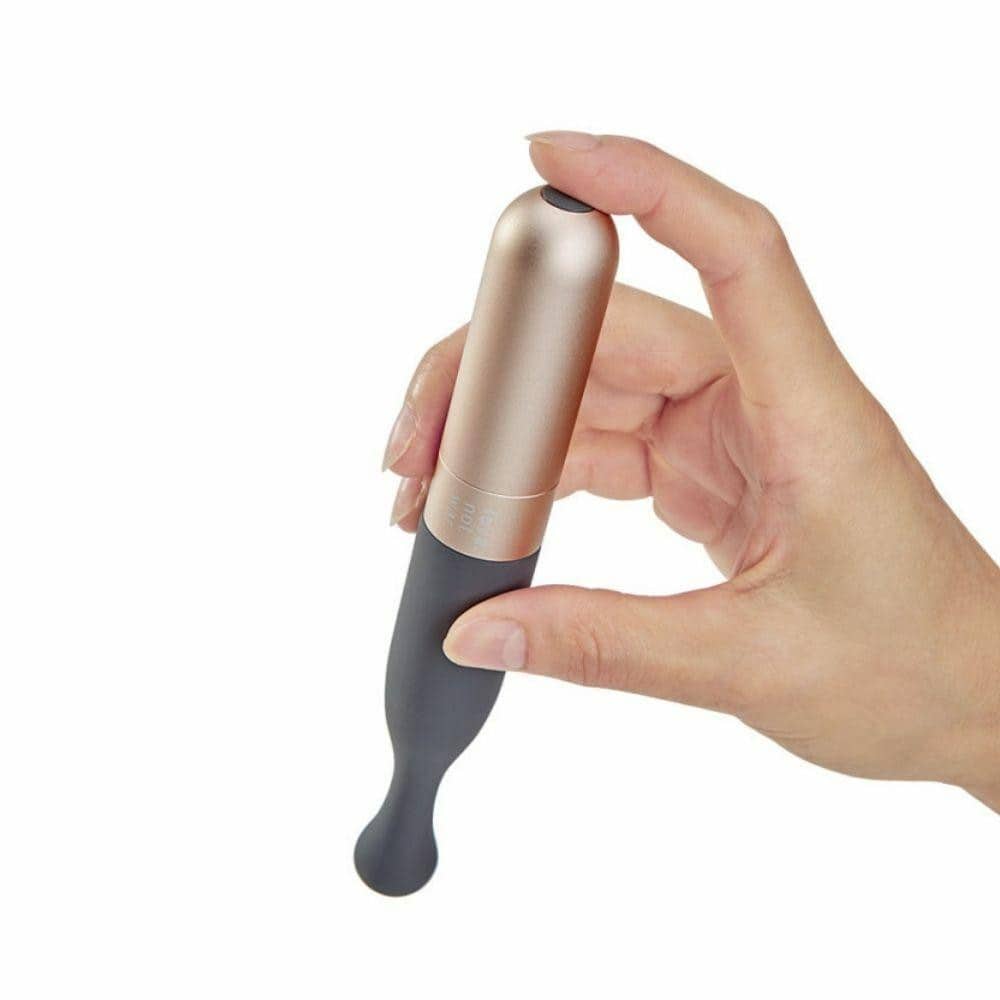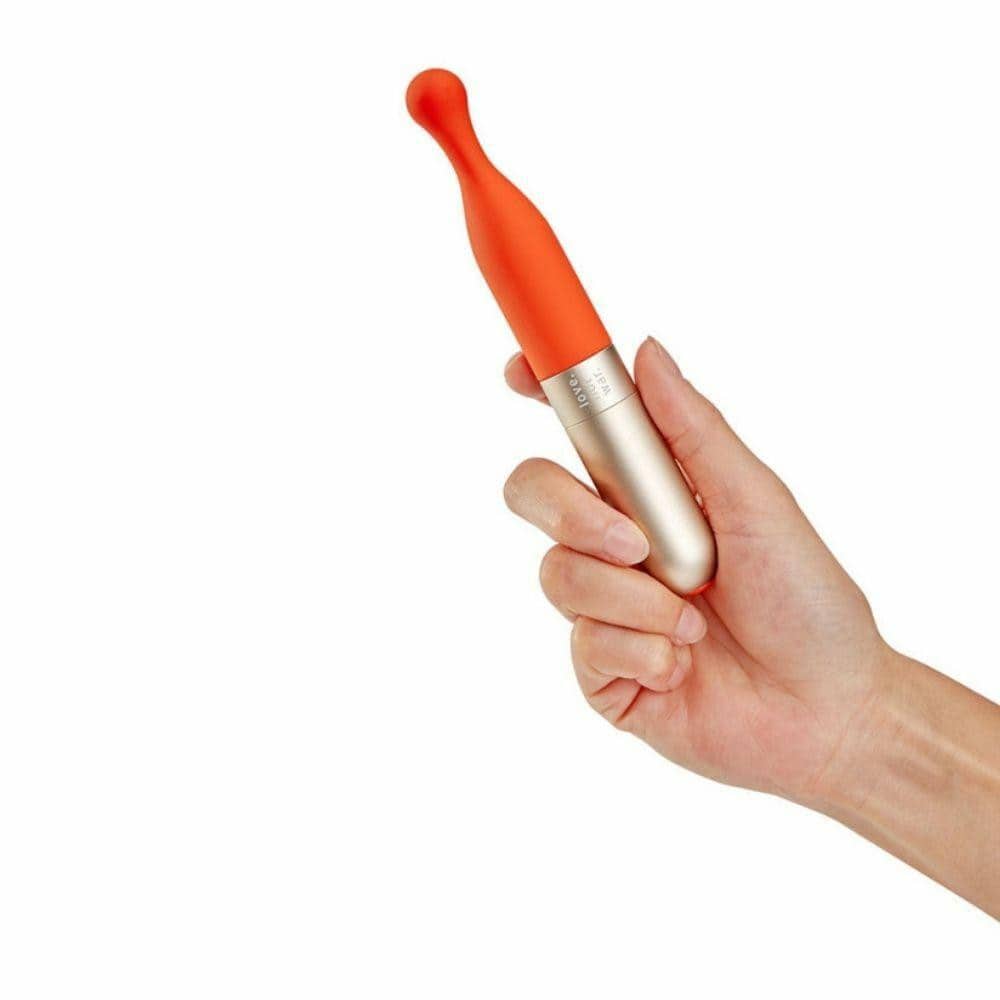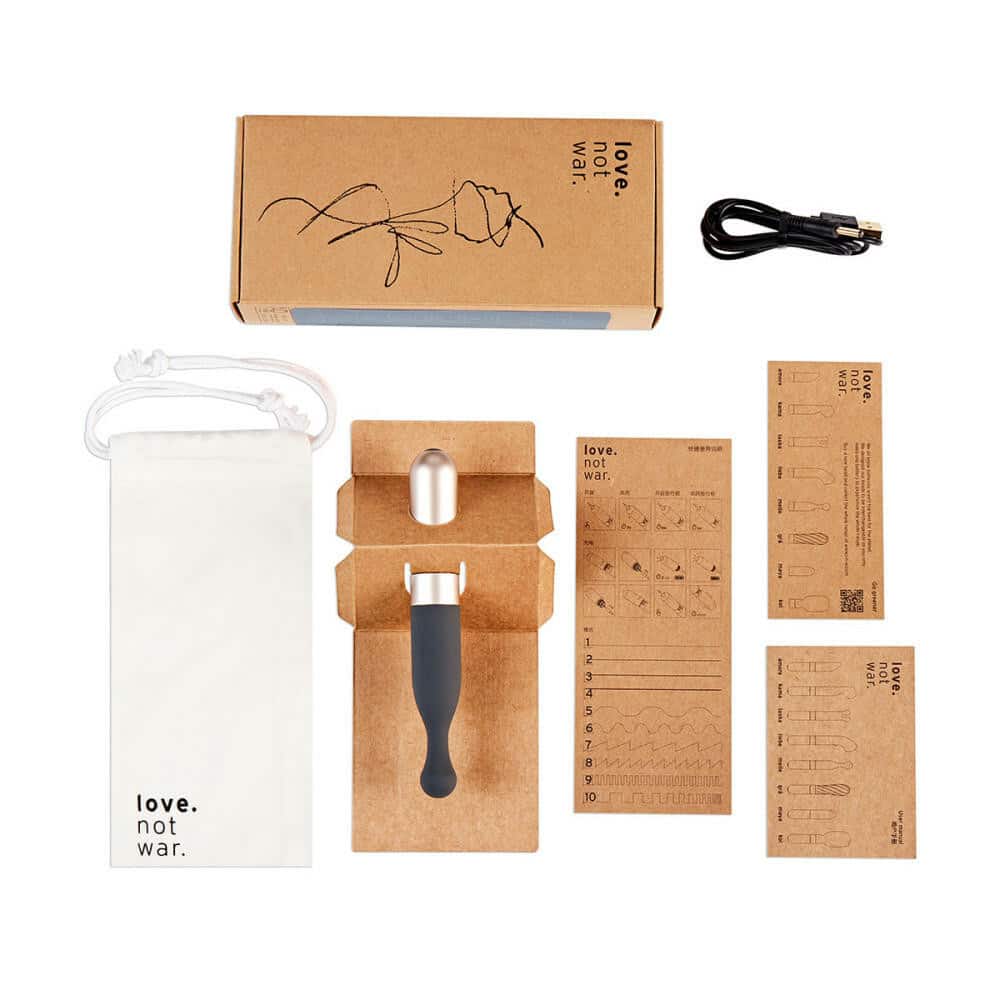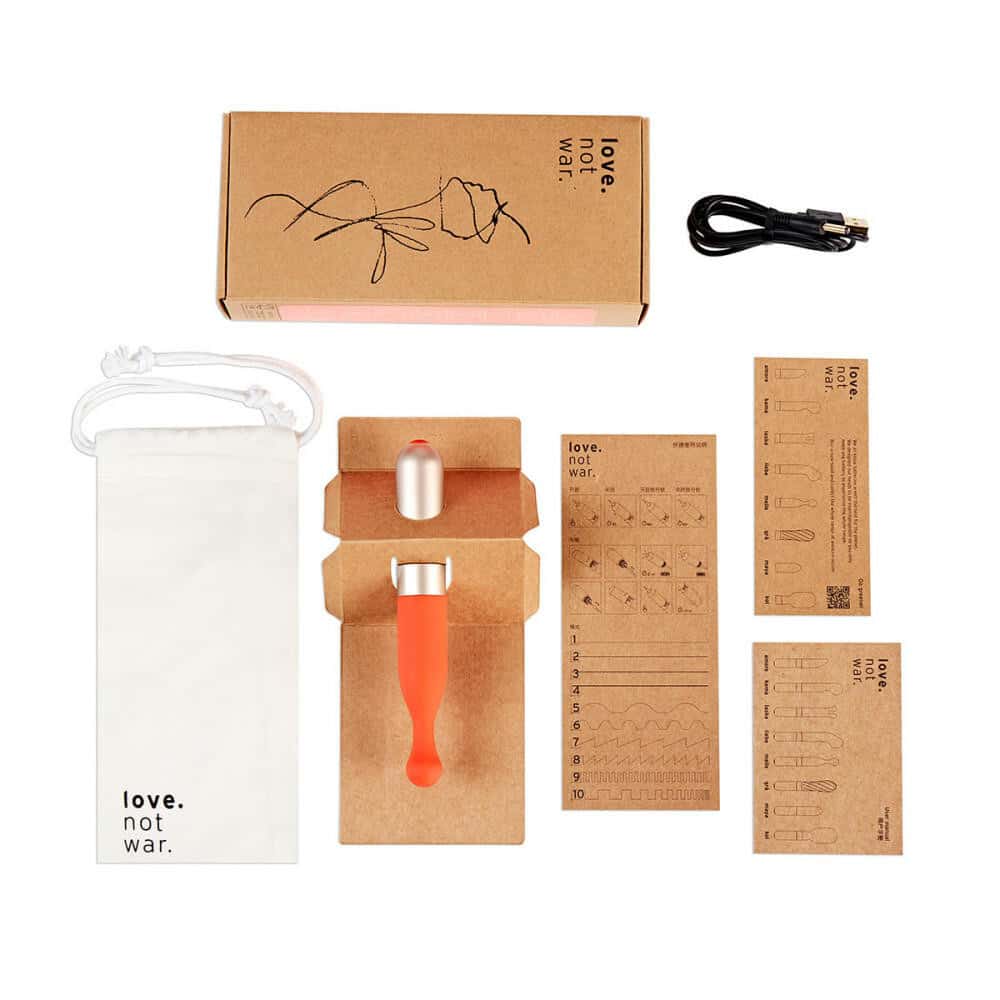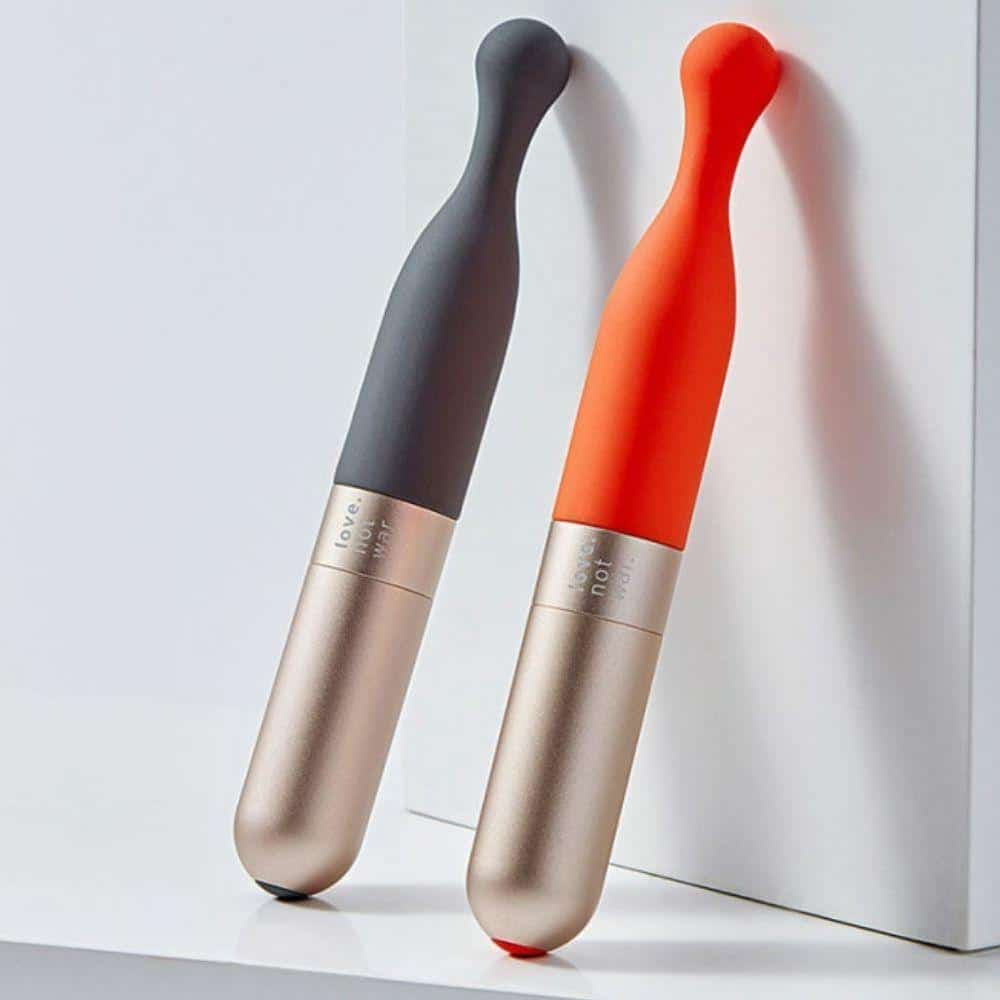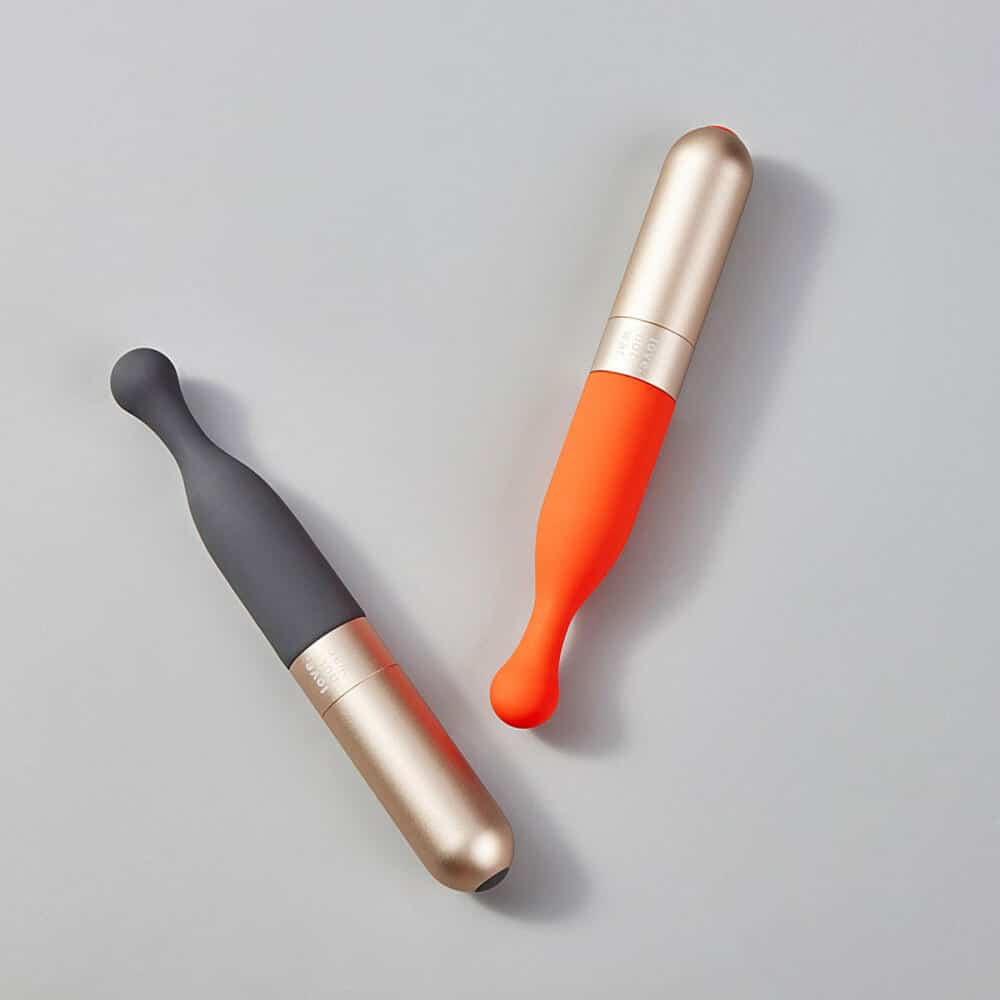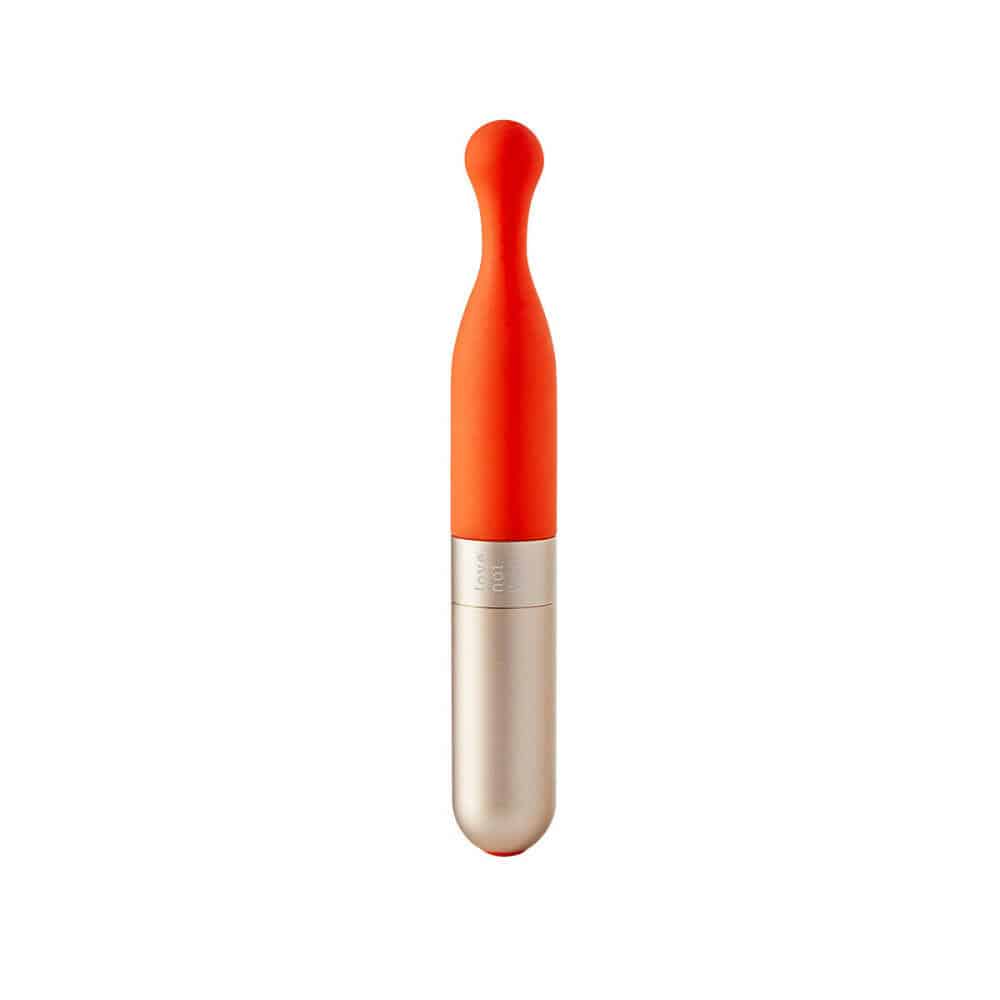 Love Not War Meile Vibrator
Description
Love Not War Meile

Vibrator
The Love Not War Meile Vibrator is an eco-friendly, sleek, and powerful bullet vibrator with pinpoint clitoral stimulation.
Is pinpoint clitoral stimulation your thing? Then this little bullet vibe with a ballpoint tip is the toy for you. For the days when you want to spend hours on your pleasure,
PINPOINT CLITORAL STIMULATION
Meile's body is made from recycled aluminum, which it makes it feel substantial in your hand. The ballpoint tip offers amazing pinpoint clitoral stimulation.
POWERFUL
Small yet mighty, this luxury sex toy for women is powerful and quiet. Featuring 4 speeds and 7 vibration patterns, the lower settings offer a rumbly vibration that lets you build slowly. Meanwhile, the combination of the ballpoint tip and higher settings offers a buzzy vibration that gets straight to the point.
EASY TO USE
The control button is easy to reach and press when in use. The button also lights up when you press it, which is nice when you are playing in the dark. To change speeds or patterns, hold the control button for about 3 seconds.
COMPATIBLE WITH ALL LOVE NOT WAR VIBRATOR HEADS
The body of Meile is compatible with all Love Not War vibrator heads. All you need is 1 rechargeable battery for multiple toys.
USB RECHARGEABLE
Miele is USB rechargeable and requires 2 hours of charging. To charge Miele, unscrew the top from the bottom and plug in the charging cable. The LED light on the power on/off button flashes when charging and is solid when completed. When fully charged, you will have approximately an hour of play time.
WATERPROOF
Miele is 100% waterproof and can be used in the bath or shower. Clean your luxury sex toy before and after every use with sex toy cleaner.
TIP: Make sure both parts are fully tightened before introducing Miele to water.
TRAVEL LOCK
To turn the travel lock on, hold the color ntrol button for 6 seconds. To unlock Miele, hold the control button for 6 seconds.
ECO-FRIENDLY
Using only sustainable and body-safe materials, right down to the soy ink on the packaging, Love Not War eco-friendly vibrators make no compromises when it comes to your pleasure or the planet.
Made from locally sourced sustainable materials, in their custom-built green-energy powered factory, their sex toys are both safe for your body and the environment.
The packaging is plastic free and beautifully minimal with no excess waste.
Features:
Powerful rumbly bullet vibrator
Ballpoint tip for pinpoint clitoral stimulation
Made from body & earth safe materials
Repairable and recyclable
Compatible with all Love Not War vibrator heads-only 1 rechargeable battery needed for multiple toys
4 speeds and 7 vibration patterns
Waterproof
Travel lock
Includes eco-friendly cotton storage pouch
Eco-friendly packaging
2 year warranty
Measures | 6.29″ x .89″