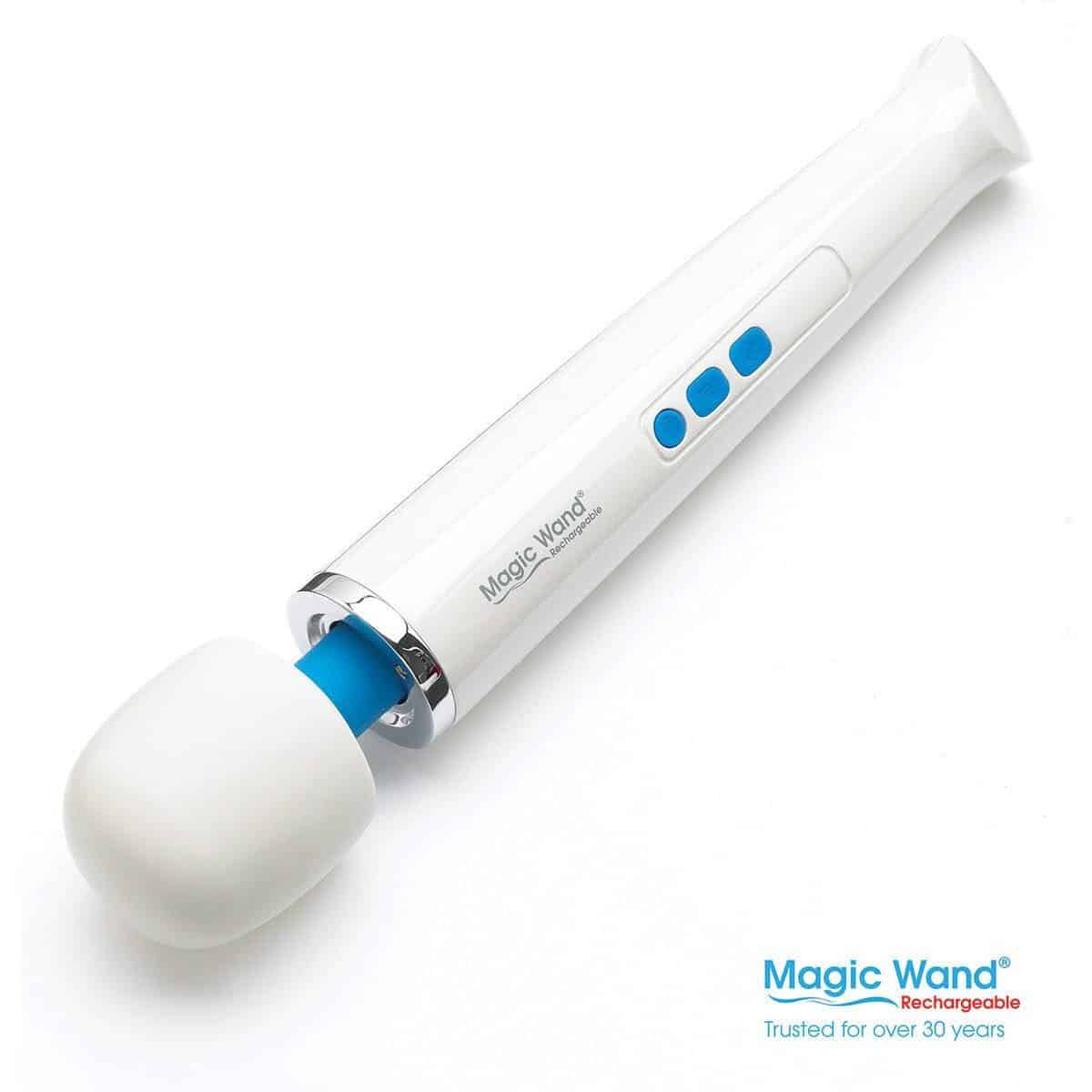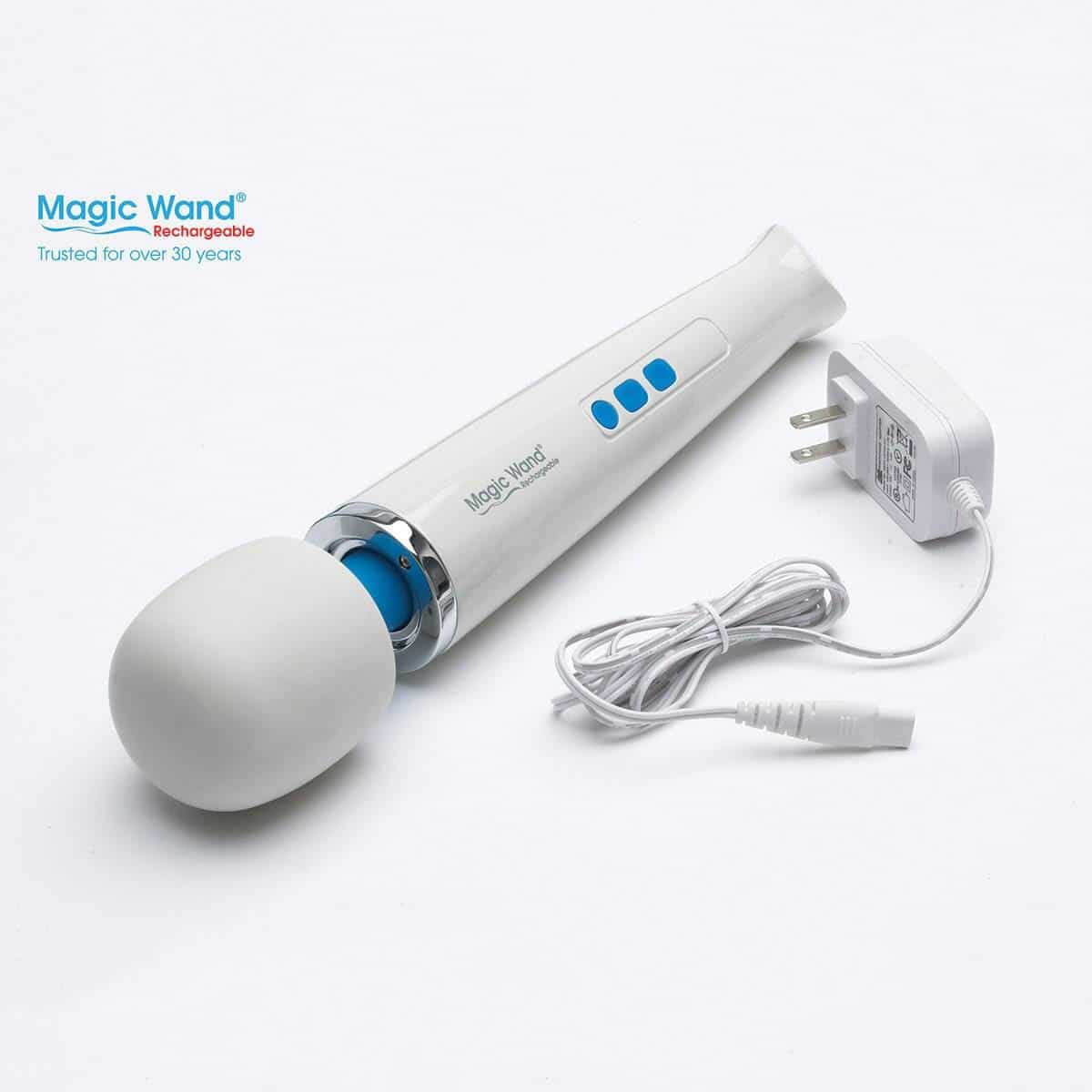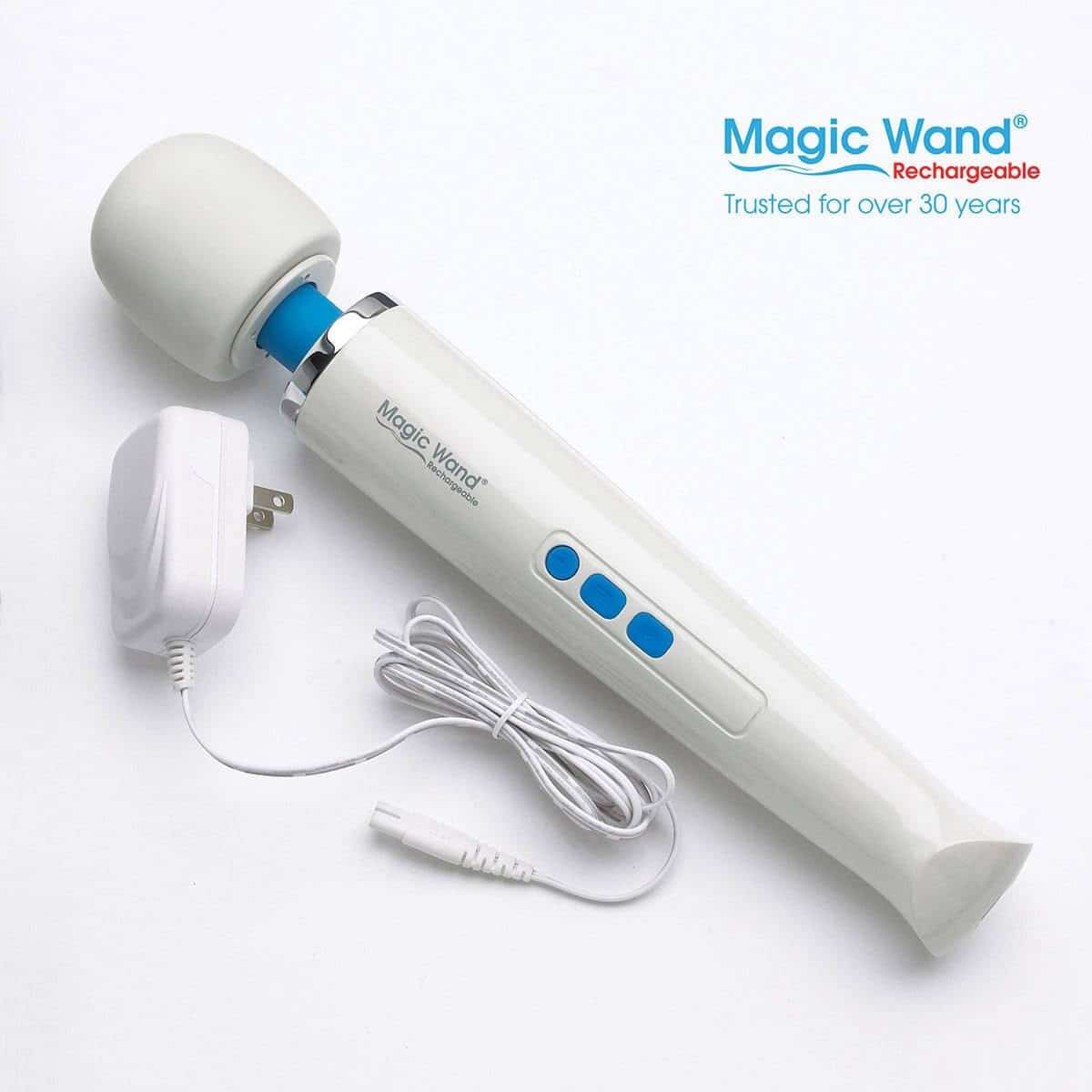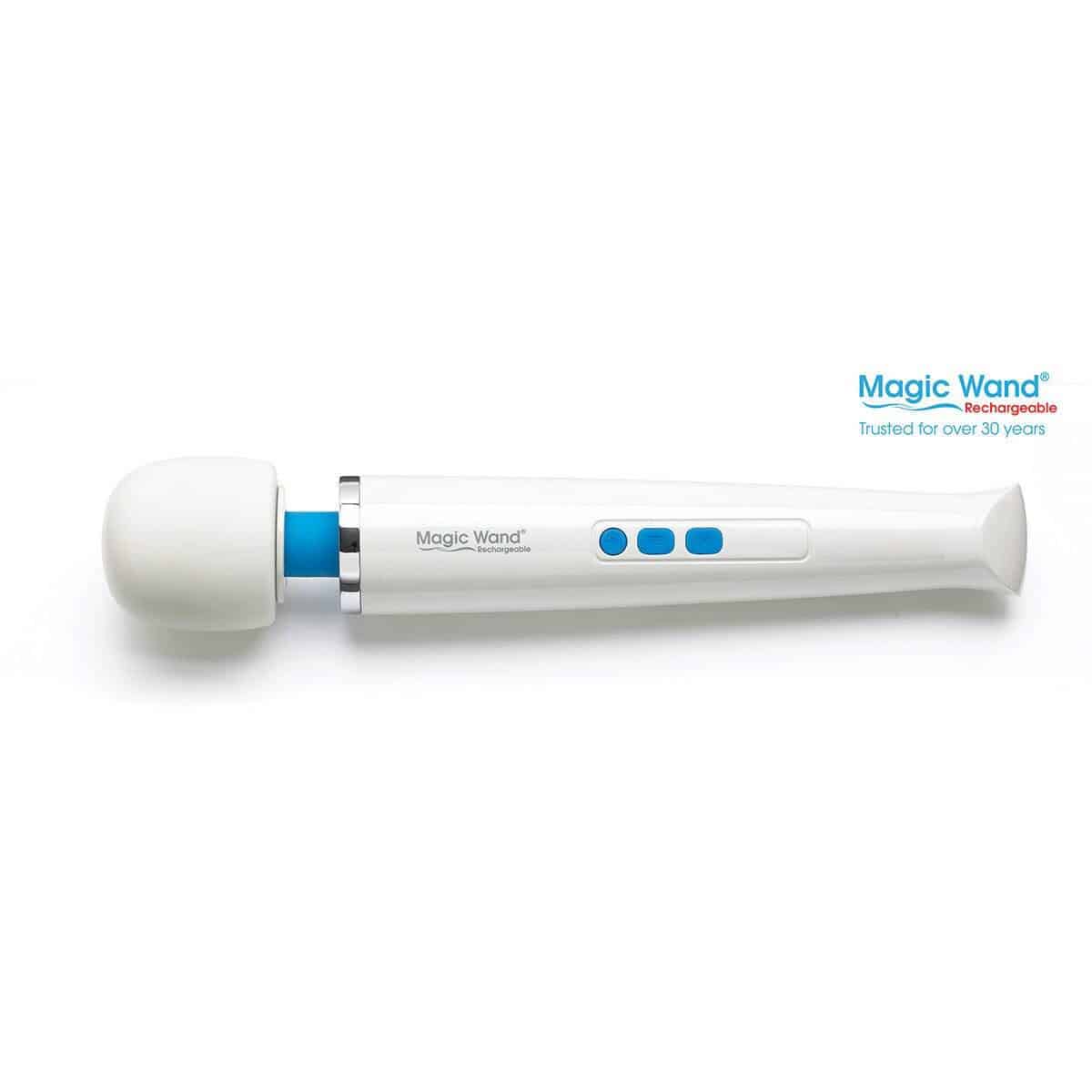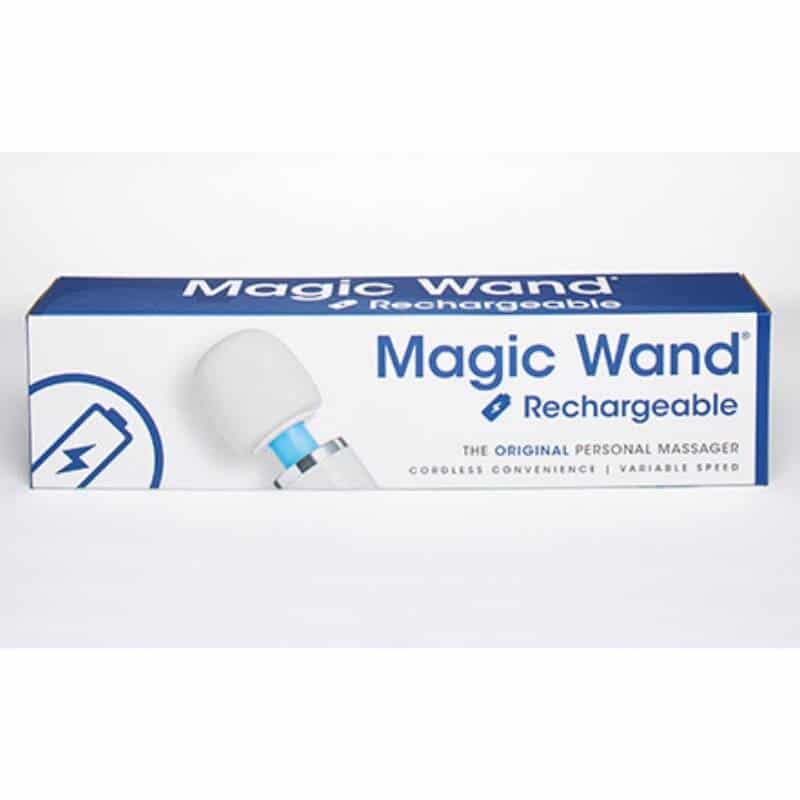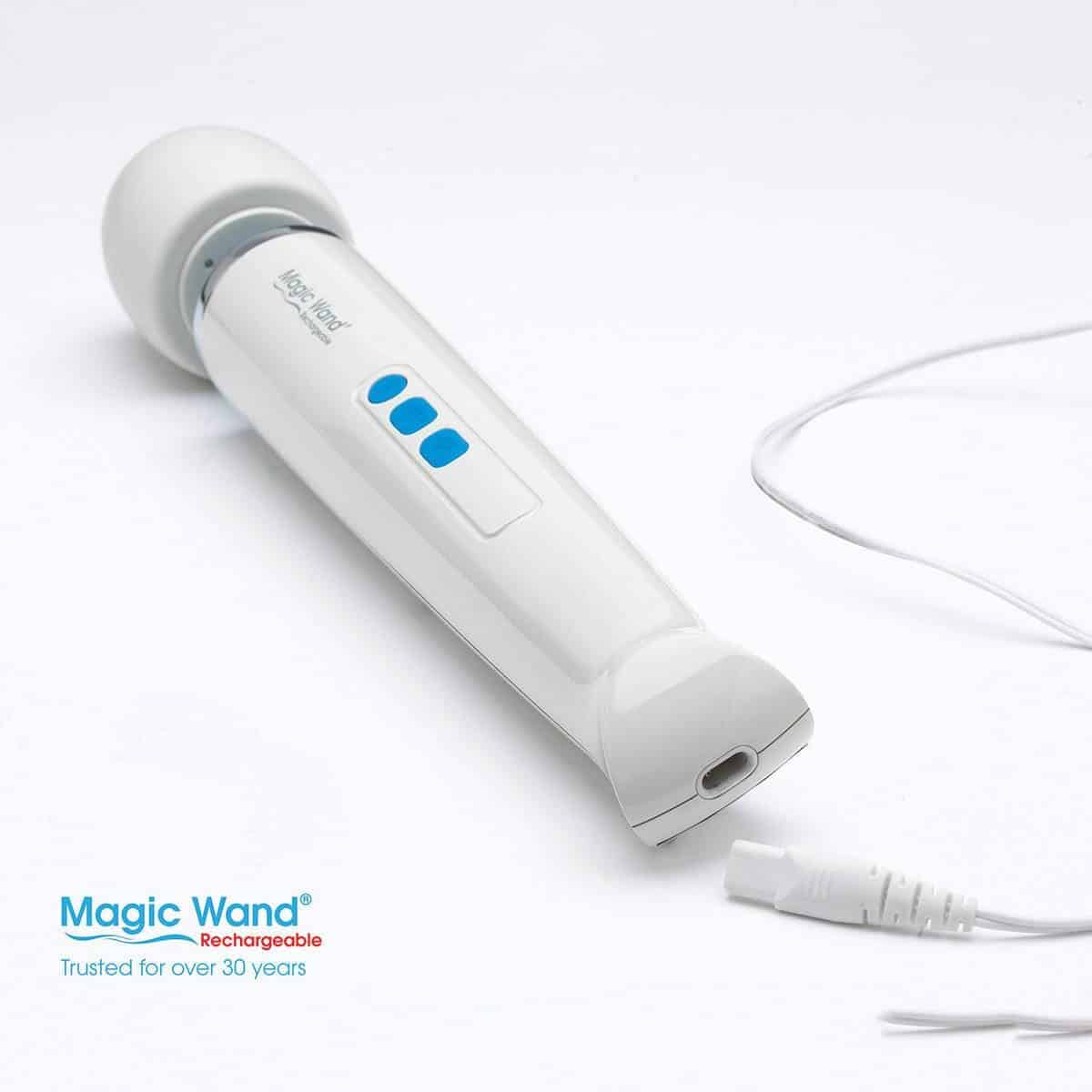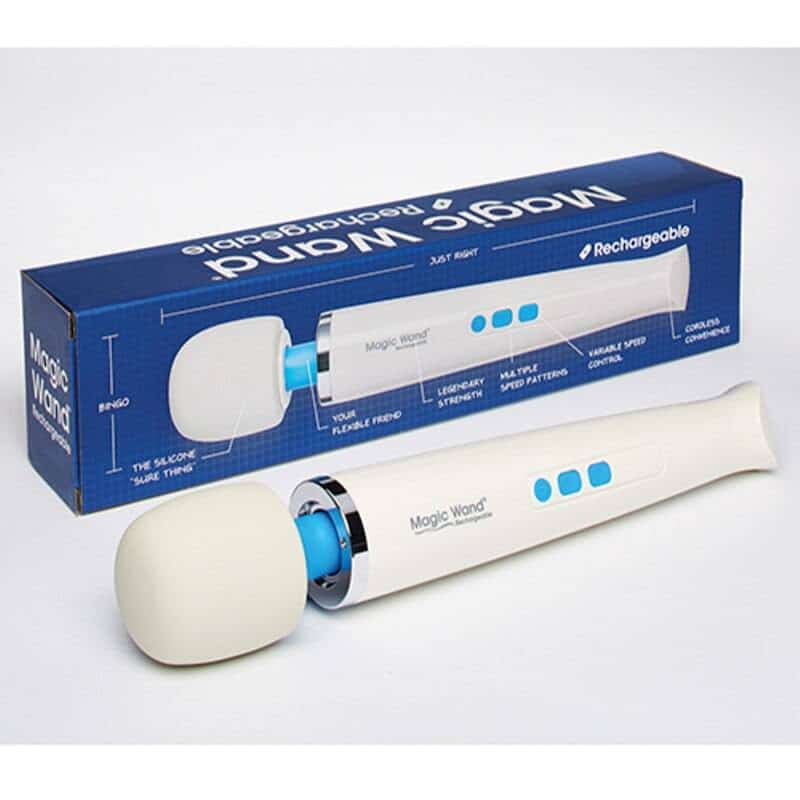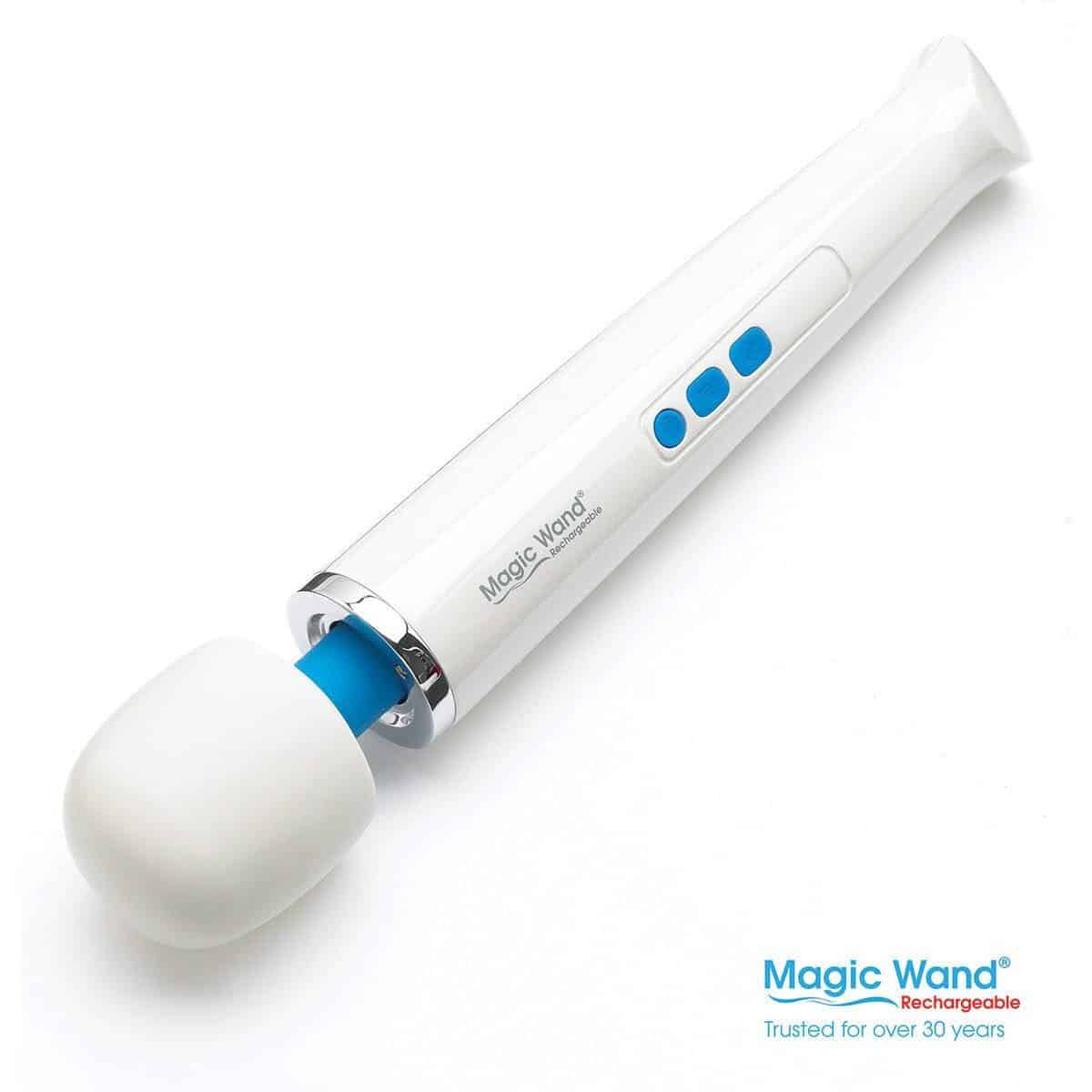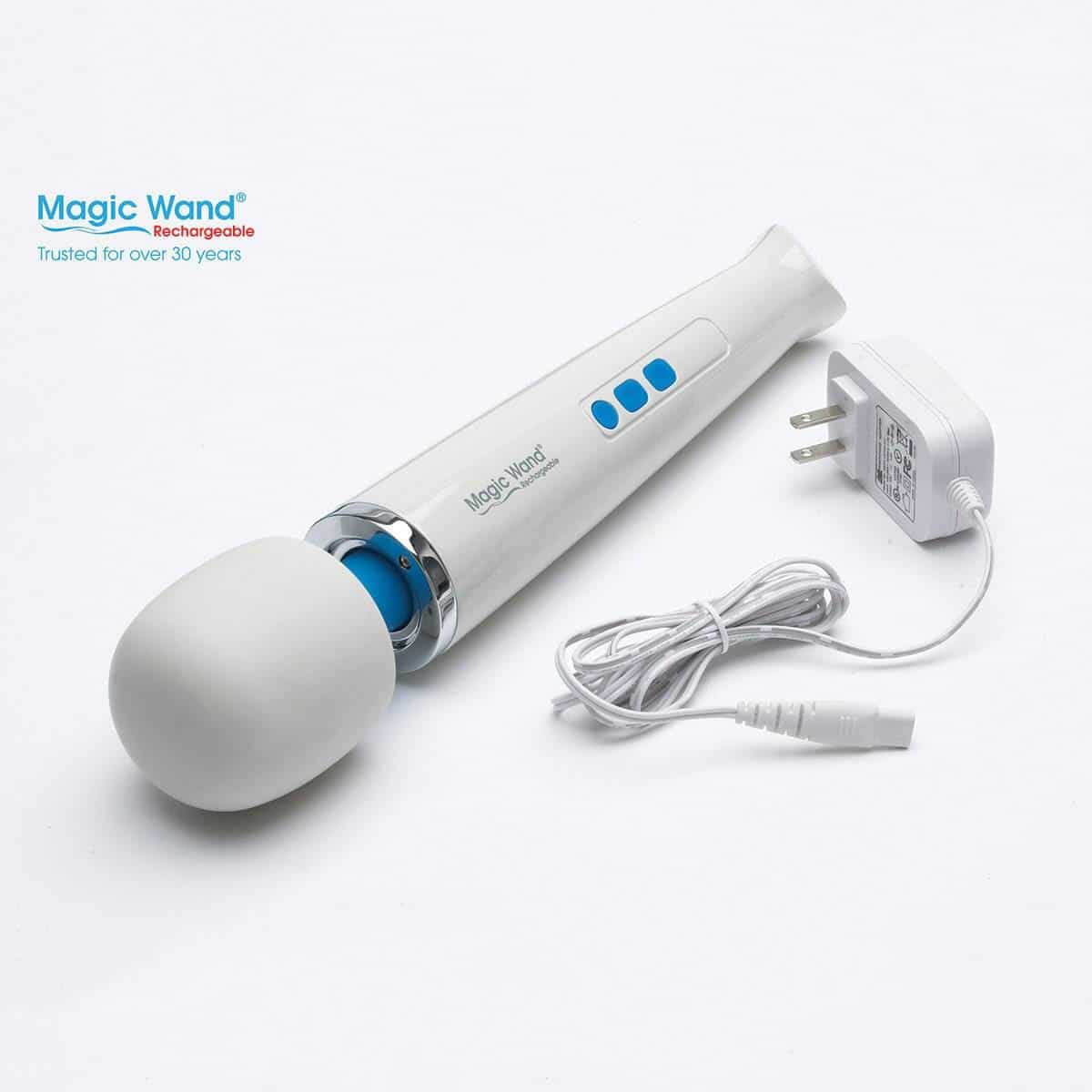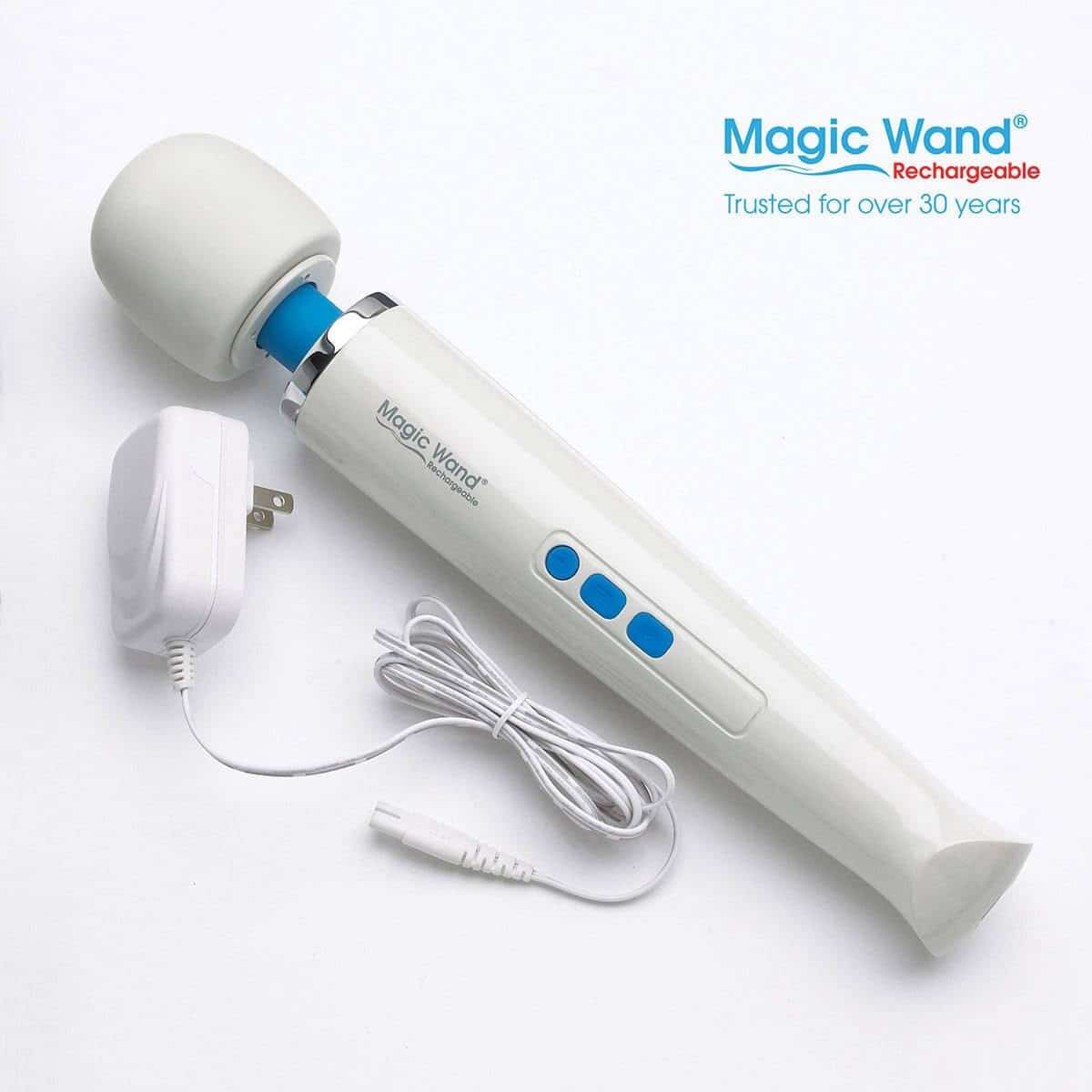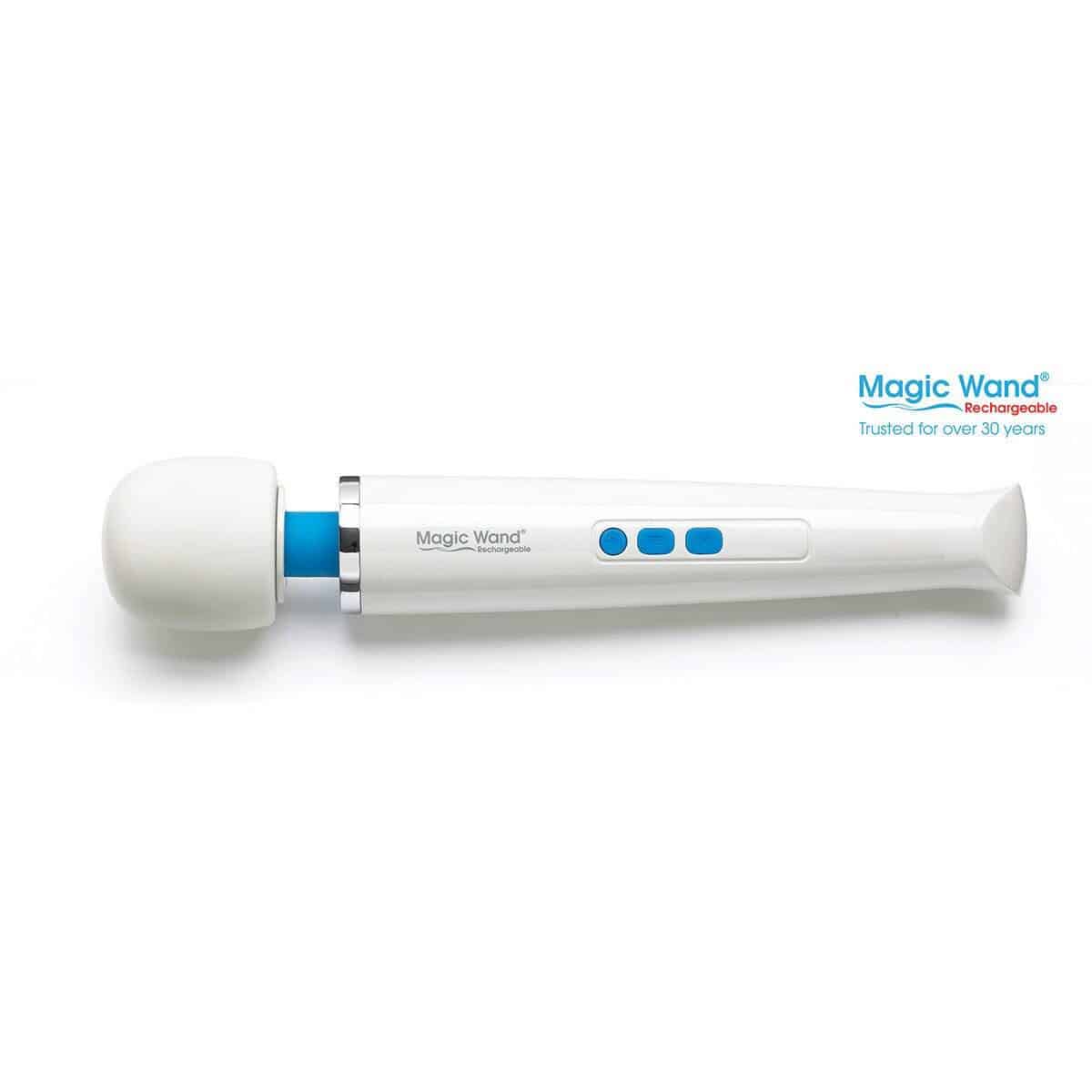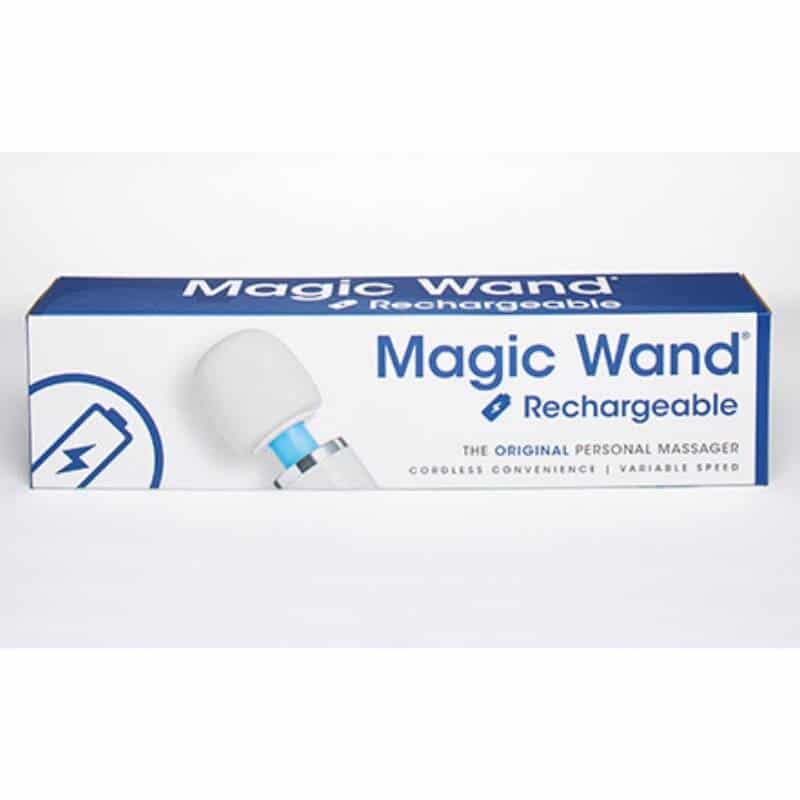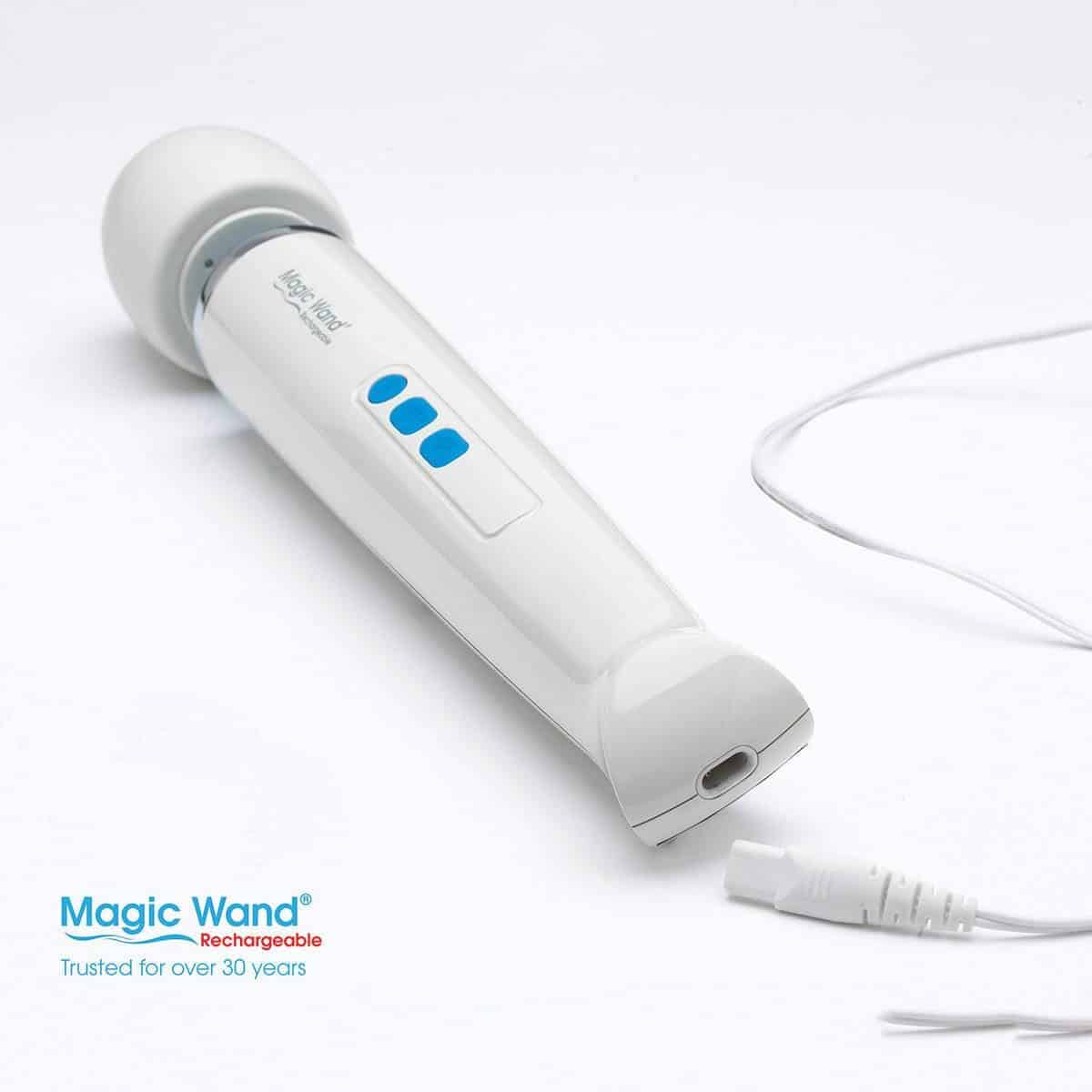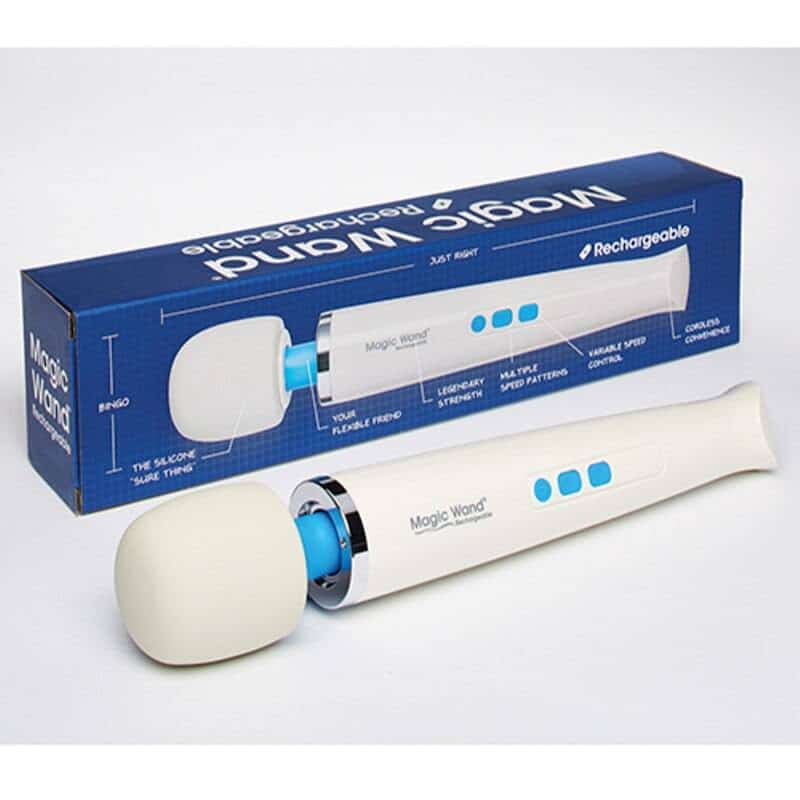 Magic Wand Rechargeable Massager
Description
Magic Wand Rechargeable Massager
This Magic Wand Rechargeable is the clitoral vibrator as the Original Magic Wand Electric Massager except that it's cordless and rechargeable.
POWERFUL
Magic Wand Rechargeable has an ultra powerful motor that delivers deep vibrations.
Low – 2700 RPM
Medium – 3800 RPM
High- 5400 RPM
Ultra – 6300 RPM
If it's too strong for you, place a towel or shirt over the head to lessen the vibrations.
The deep strong vibrations are excellent for solo or partner play.
RECHARGEABLE
The Magic Wand Rechargeable is just as strong and durable as the corded electric version with all of the magic and none of the cord. After 3 hours of charging, this luxury sex toy lasts up to 3 hours.
EASY TO USE
A flexible neck and soft silicone head makes this clitoral vibrator hit all of the right spots! The intuitive and easy to use interface takes any guess work out of controlling your Magic Wand.
It's a great luxury vibrator for those who like a lot of pressure because of the long handle, which provides plenty of leverage.
MANY USES
Use the wand massager with its soft flexible head as a clitoral vibrator or to soothe aching muscles all over your body (for up to 25 minutes at a time). The Magic Wand can also be used on the base of the penis during penetrative sex or masturbation.
Try adding any of the wand attachments for different pleasure sensations!
Features:
Wand massager that stimulates the clitoris and labia, also excellent for full body massage
Flexible neck and soft silicone head and ABS Plastic body
Multiple speeds: 2700 rpm – 6300 rpm
Intuitive push button interface
Rechargeable
Also works while plugged in
Automatic shutoff
100% guaranteed authentic
1-year warranty
Measures | 13″l x 2.4″d
Weighs | 1lbs 5 oz.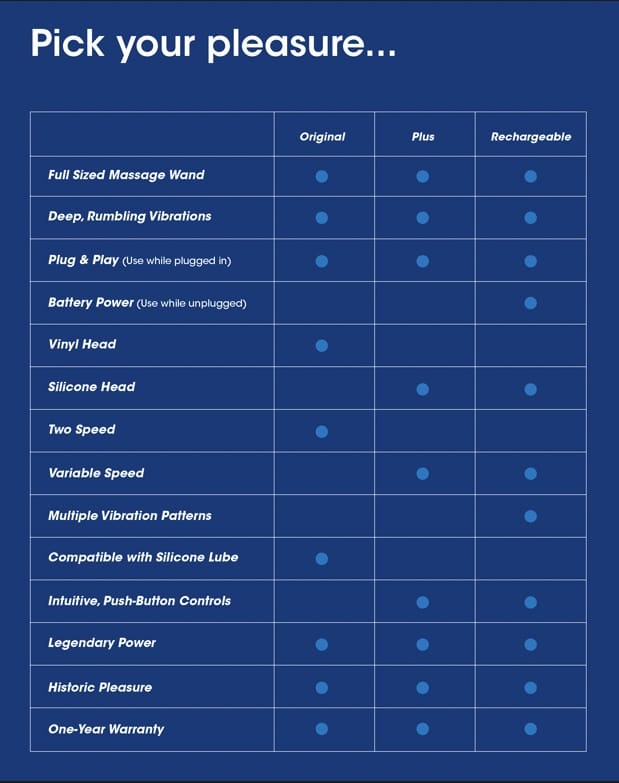 Customer Reviews
Great product, fast shipping
I am a Tantric Therapist and the wand is very powerful and takes the ladies I assist to a level they could not even dream.