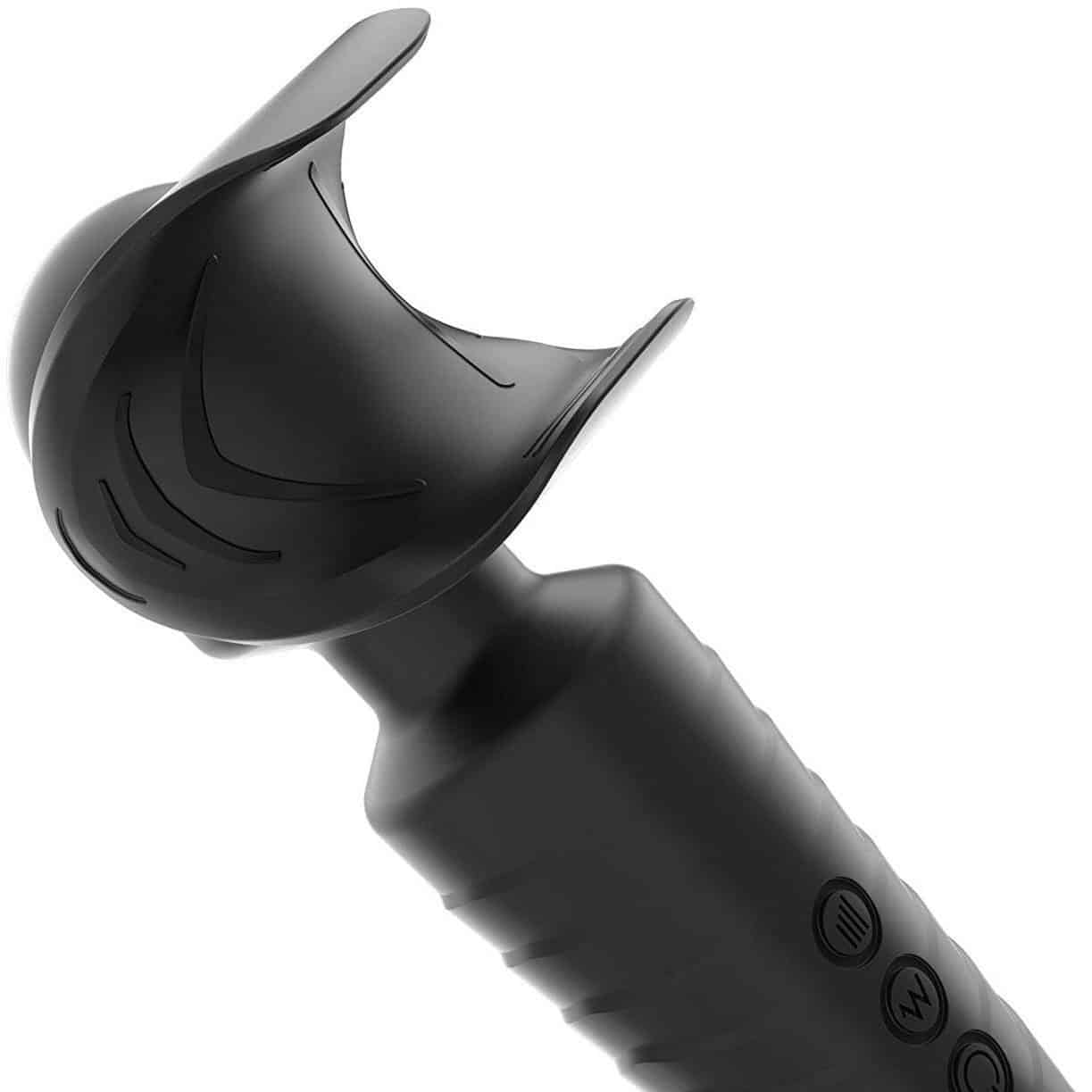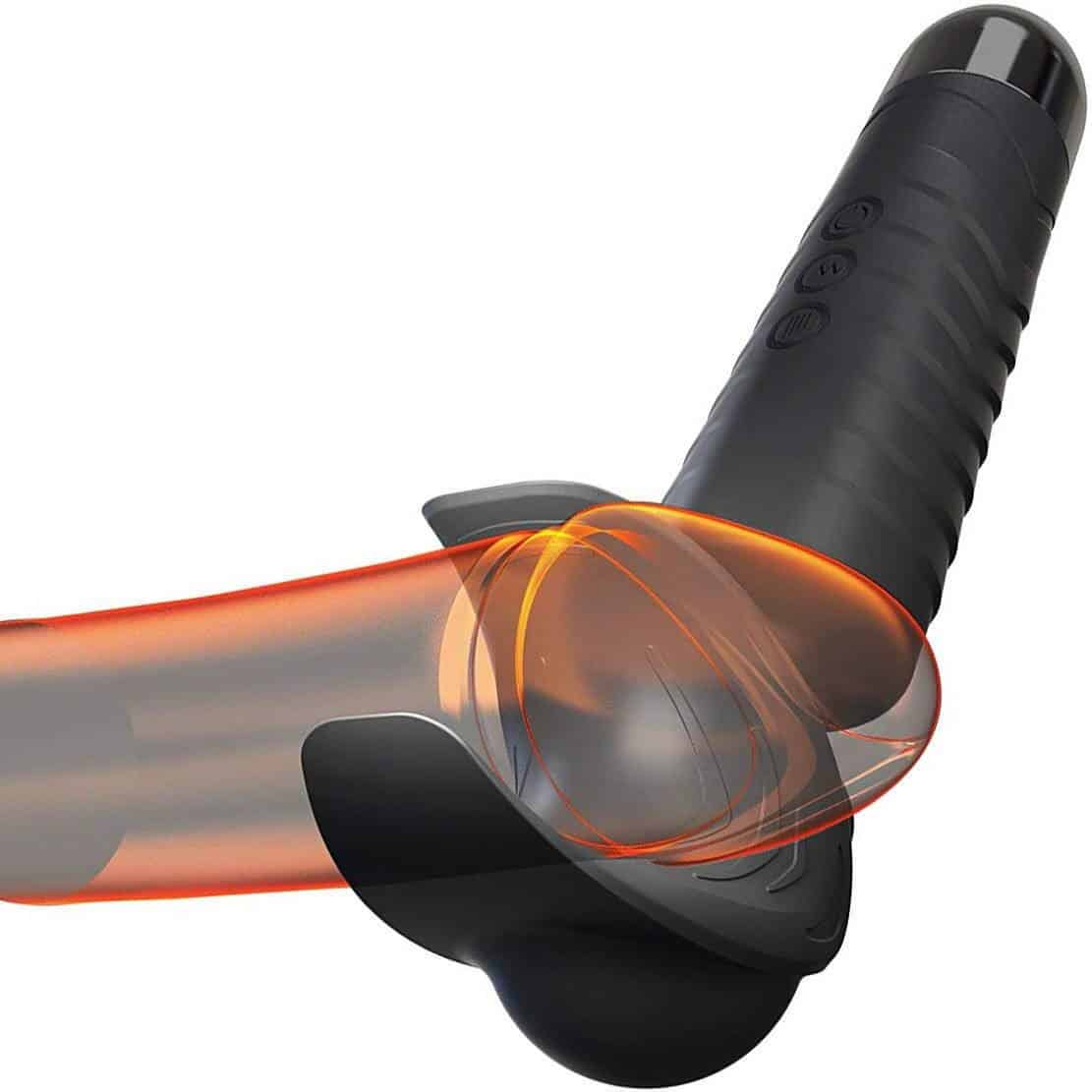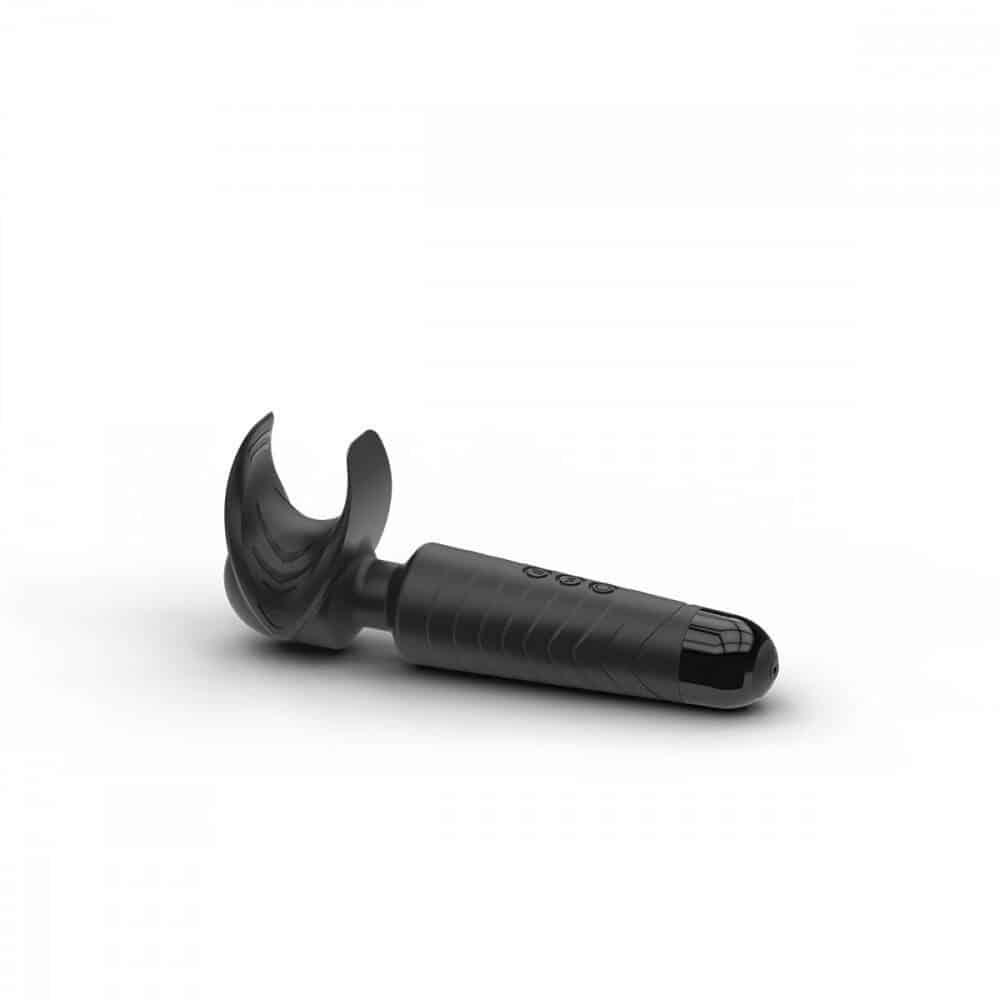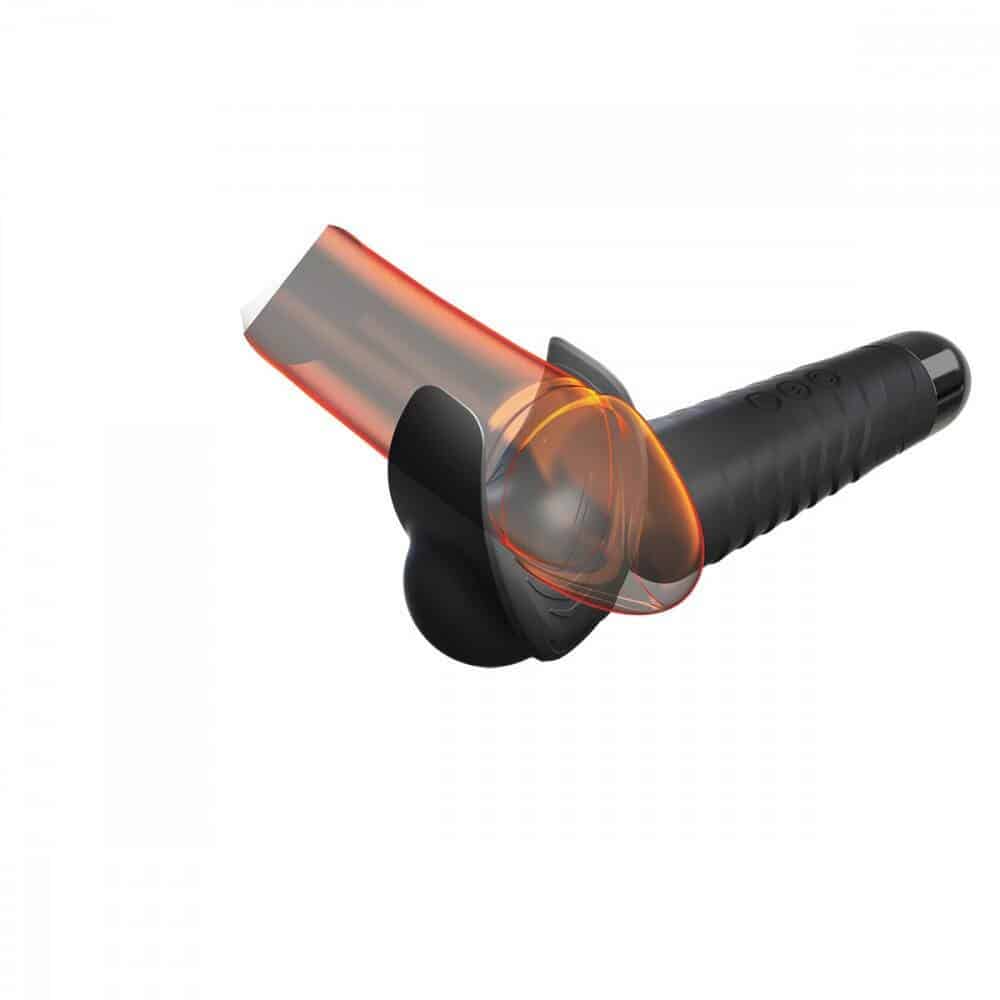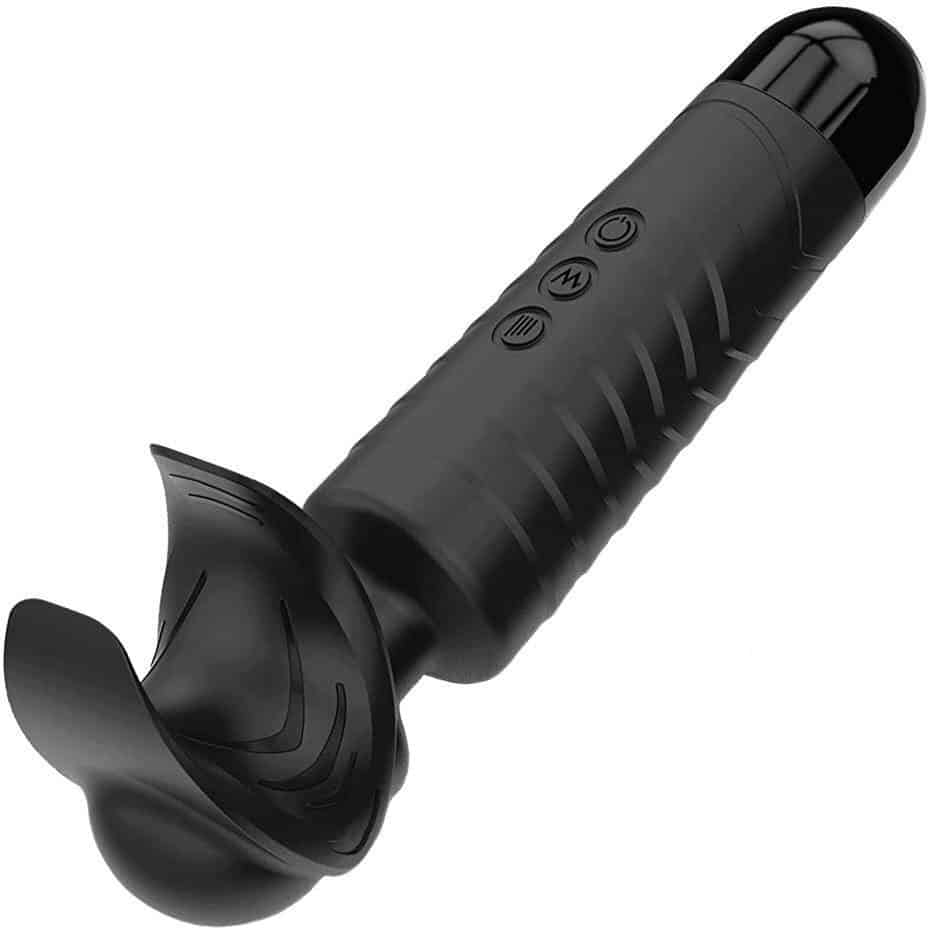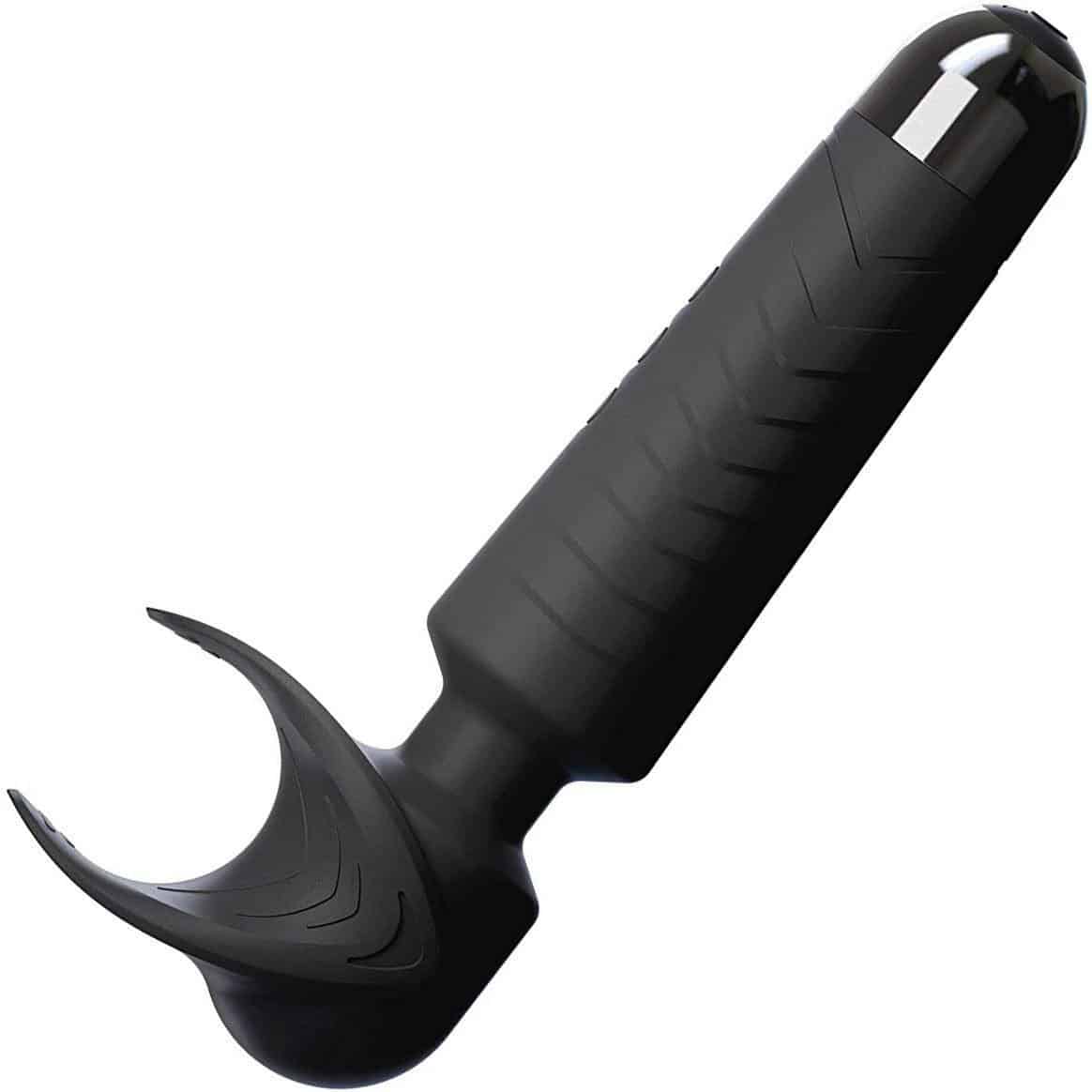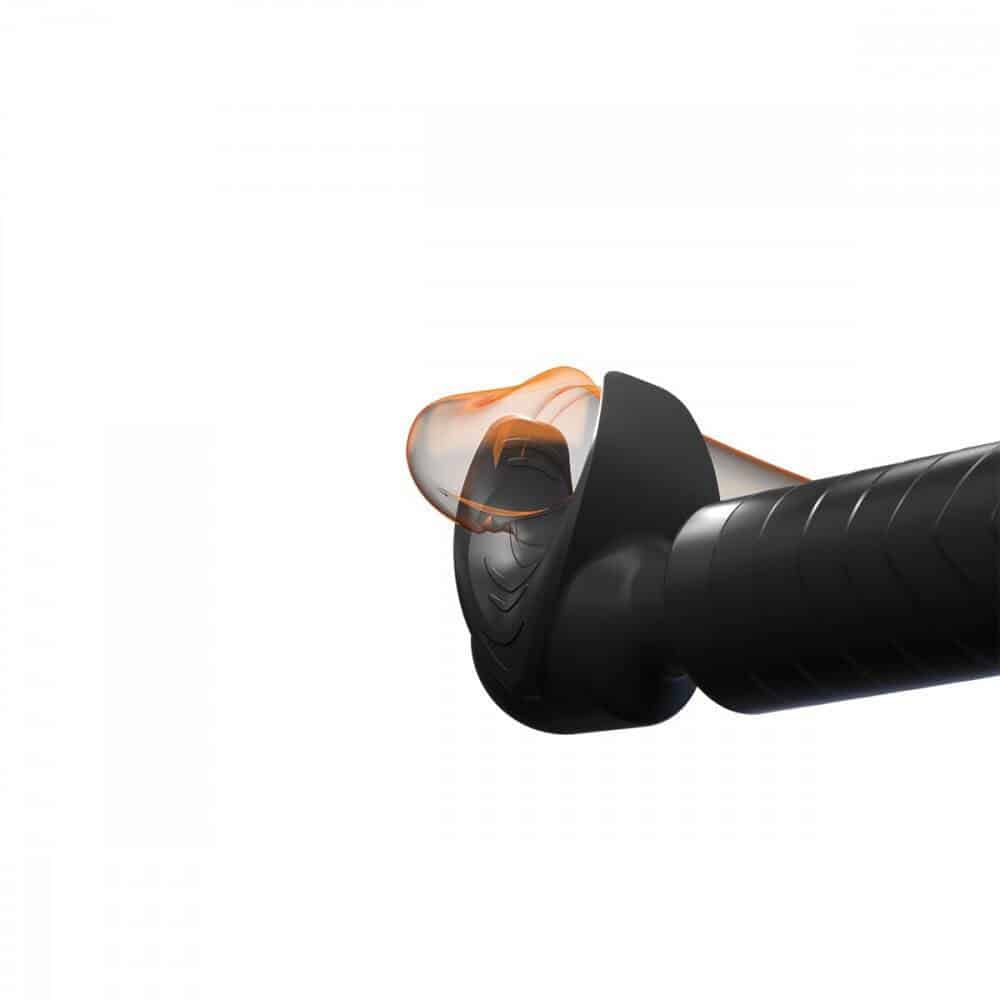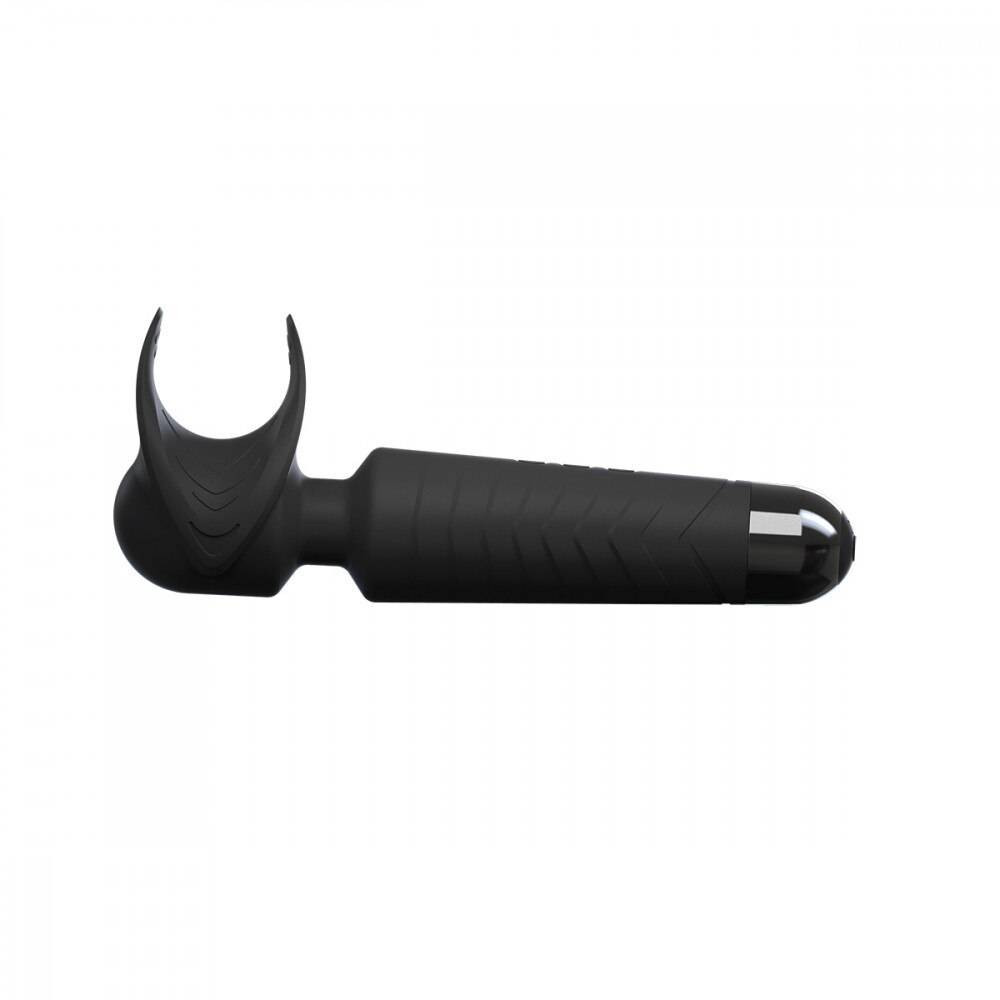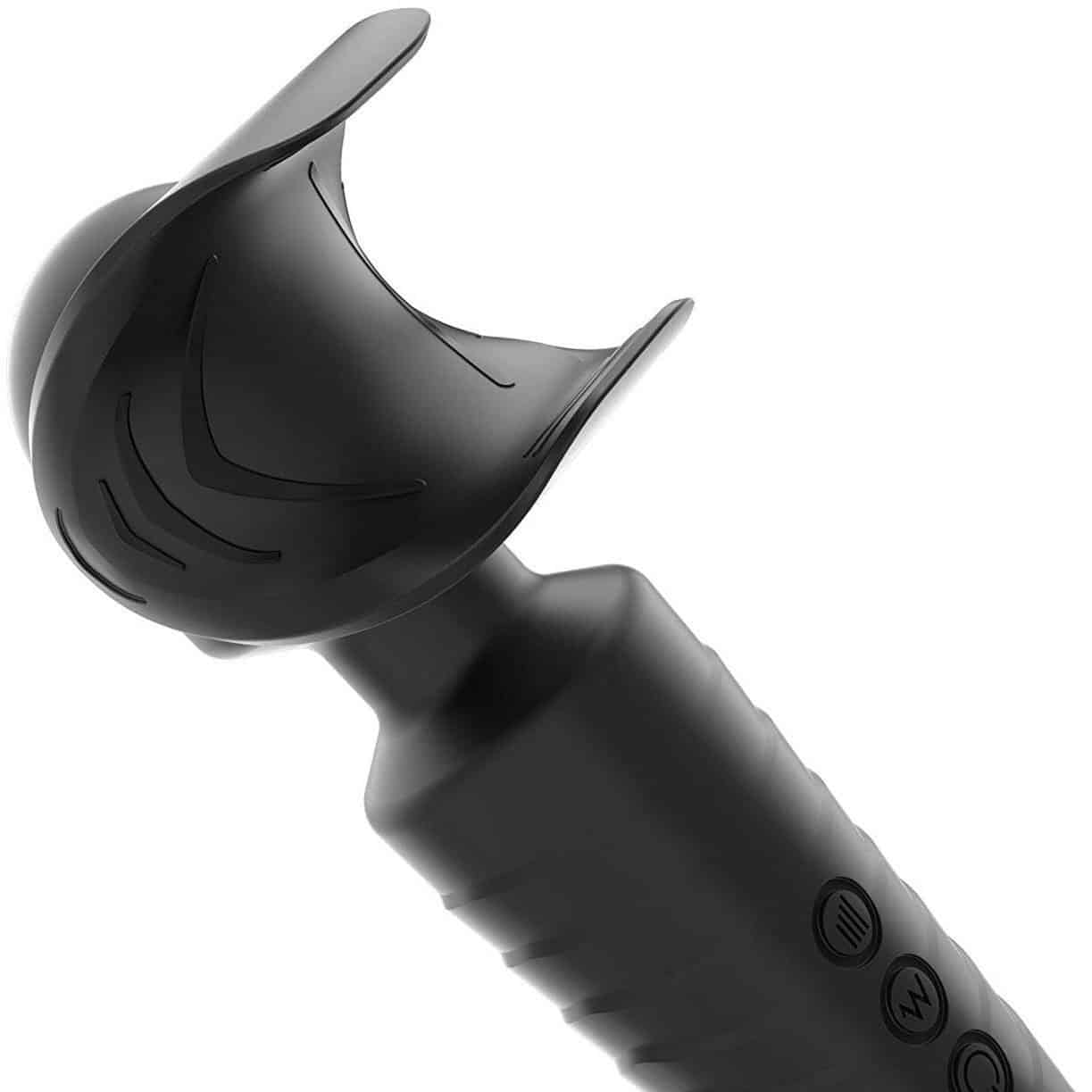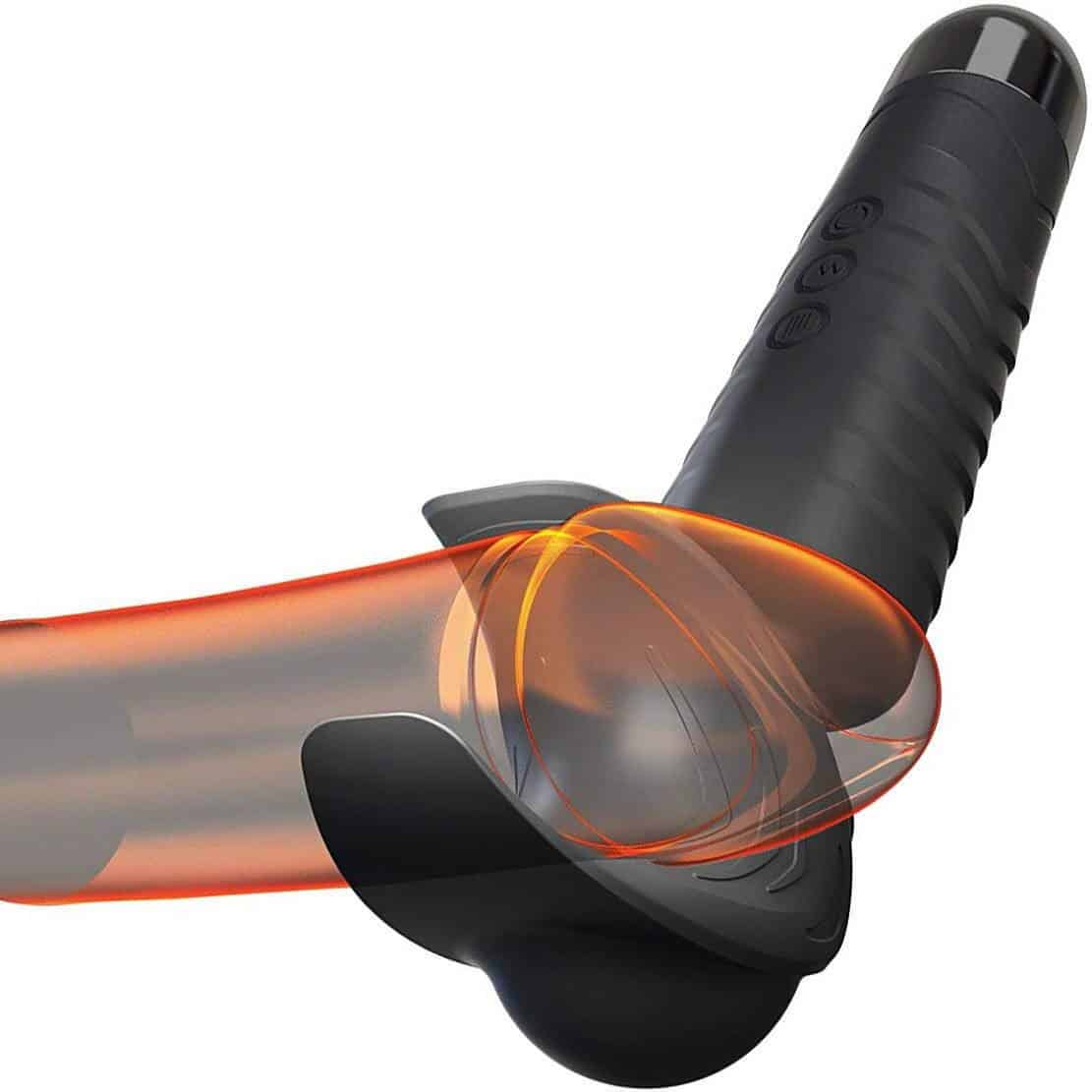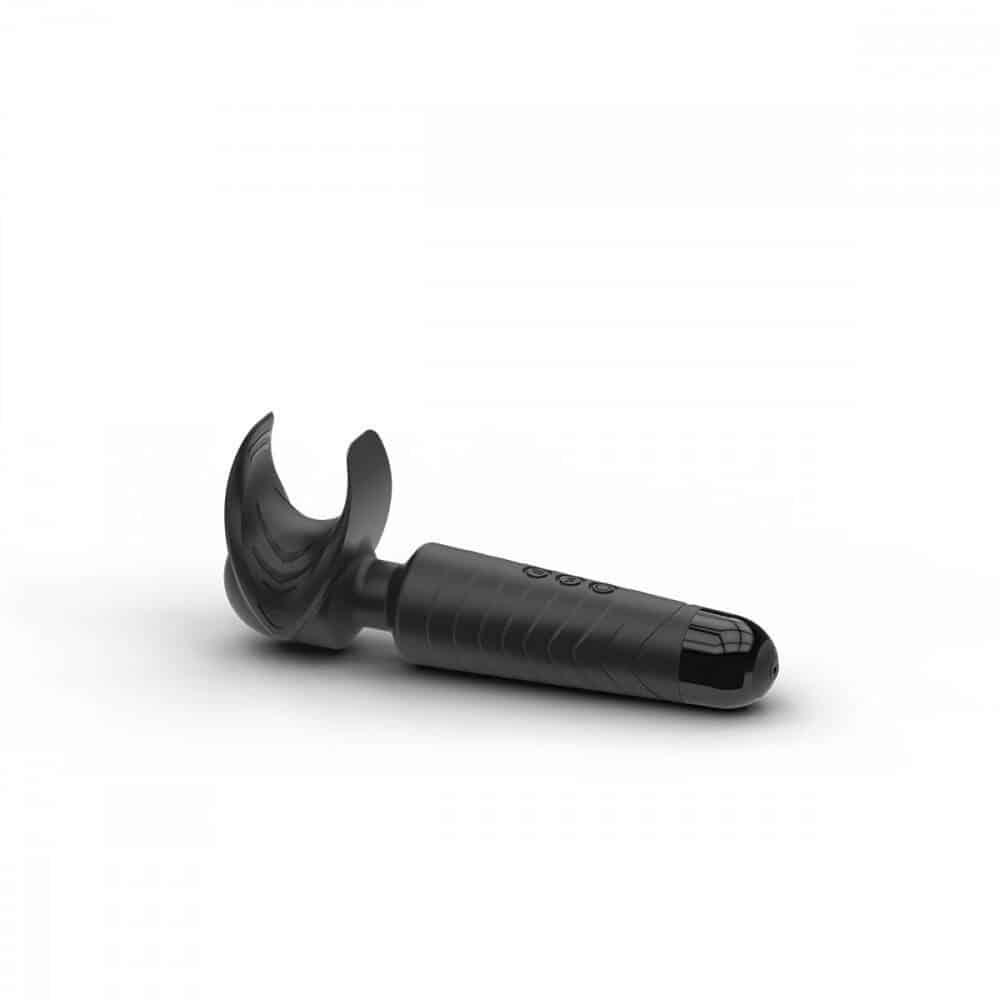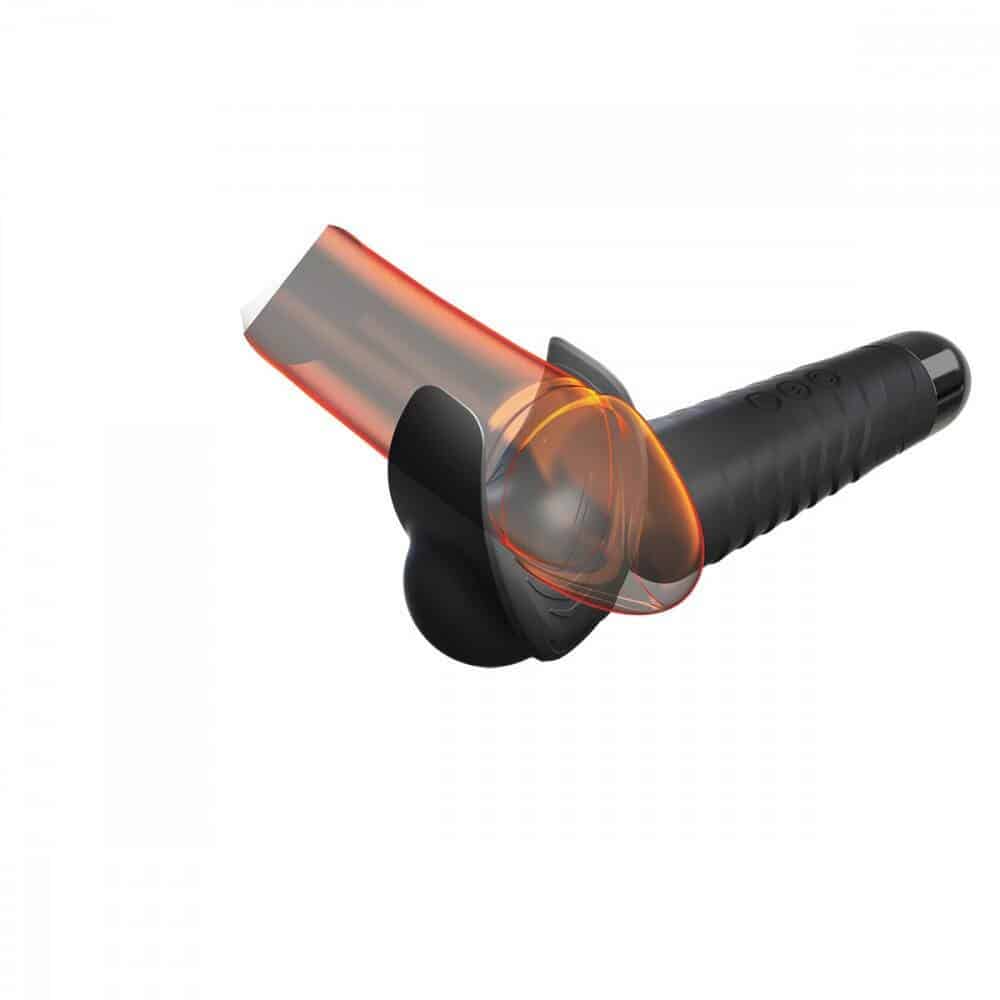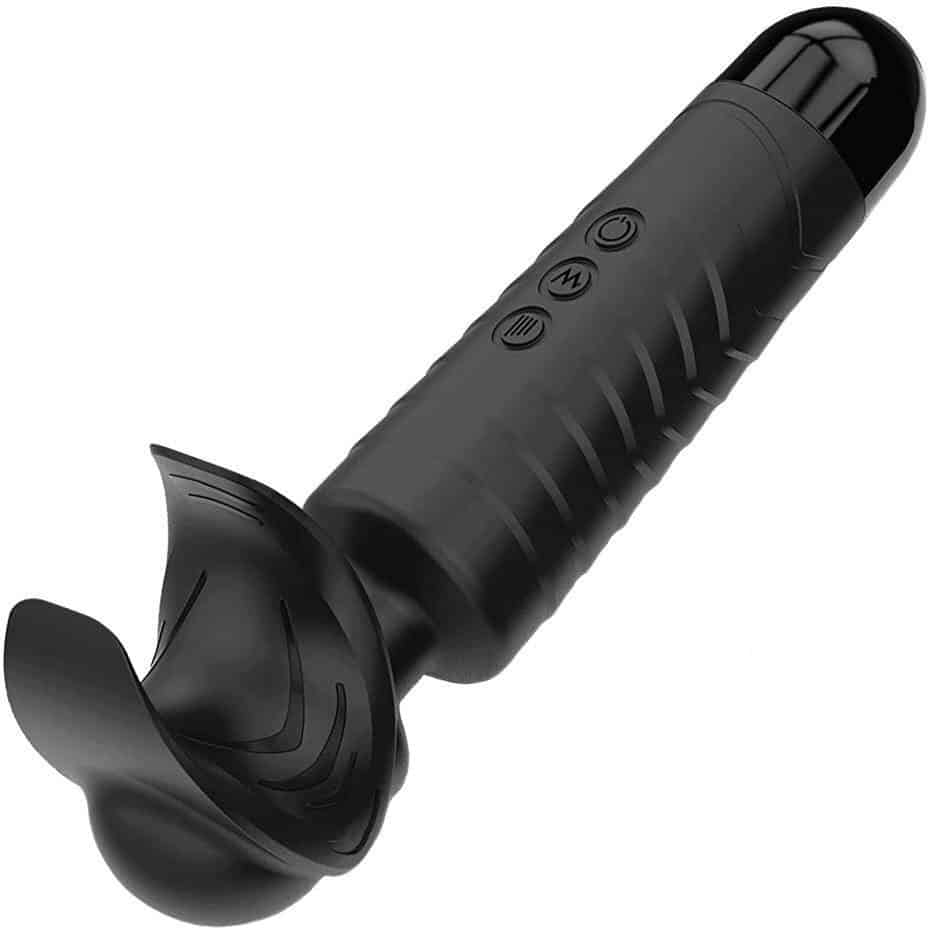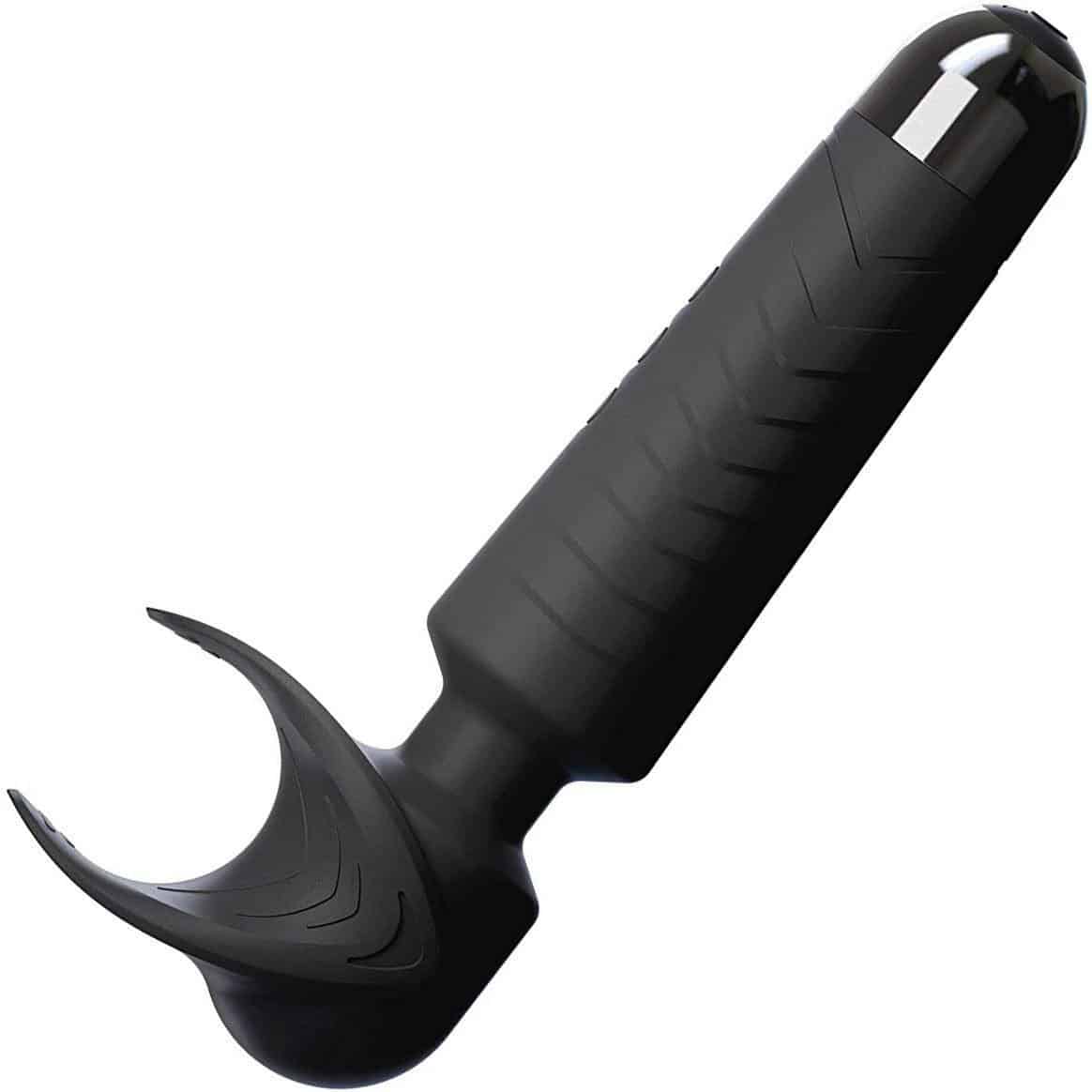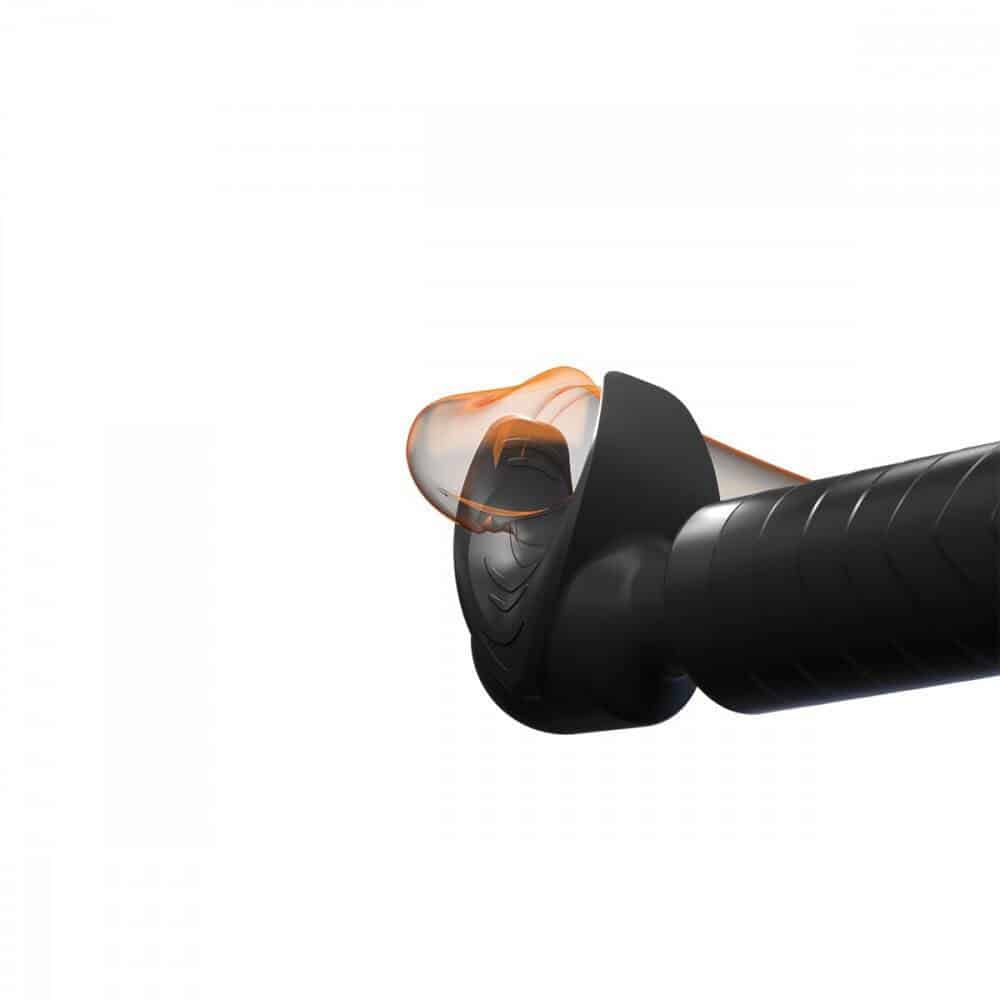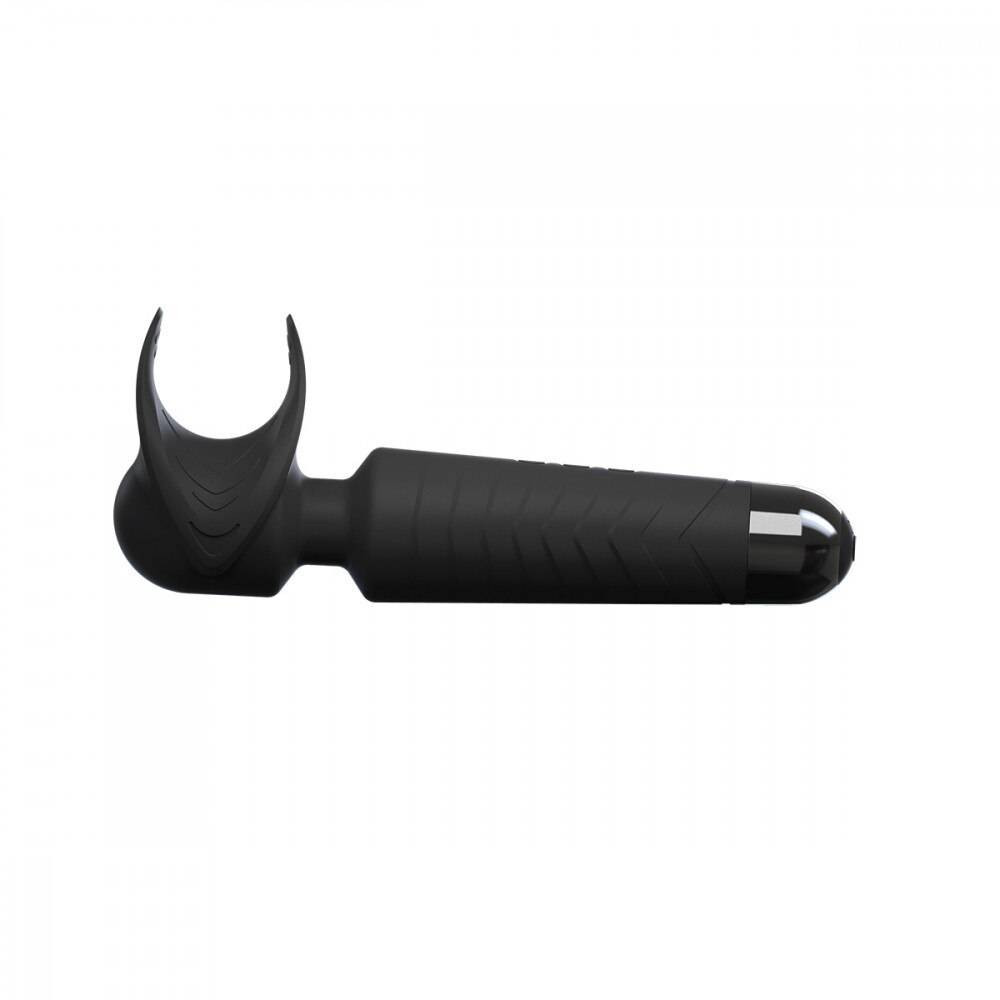 Man Wand Masturbator
Description
Man Wand Masturbator



The Man Wand Masturbator is a male sex toy and vibrator made specifically to stimulate your penis!
FOR MEN
Position your penis in the vibrating head of the Man Wand. This silicone sex toy for men has two flexible flaps on the massager's head that hold your penis in place during stimulation. The textured silicone in the head of the wand optimizes the vibrations and pleasurable stimulation. Also, the handle is comfortable to hold and has a secure grip so that it won't slip out of your hands.
You can also use water-based lubricant and move the Man Wand back and forth for more traditional masturbation. The handle of the Man Wand is textured for a secure grip during vigorous stroking.
Man Wand can be used with or without an erection, which is excellent for men experiencing erectile dysfunction.
Choose from 20 vibration patterns and 8 powerful speeds. Each setting is very strong.
FOR COUPLES
Not only can it be used for masturbation, but it is also fun to use during couples play! Your partner can also hold Man Wand and control the vibrations and the speed, which makes it perfect for more advanced couple play.
FOR WOMEN
The Man Wand can also be used for external clitoral stimulation. Simply turn it over to transform it into a wand massager!!
Made with soft silicone, this luxury sex toy is water-resistant and is easy to clean with sex toy cleaner.
Features:
Masturbator and male vibrator
Powerful motor with 8 speeds and 20 vibration patterns
One size fits most
Can be used flaccid or erect
USB rechargeable
Water-resistant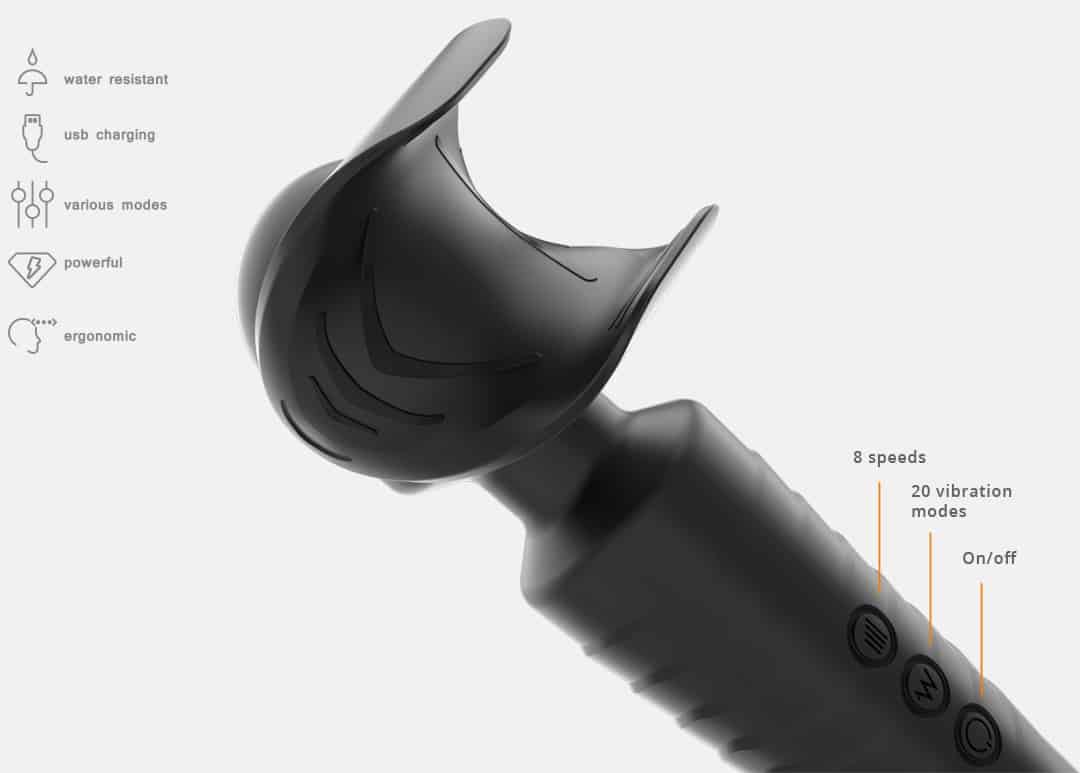 Measures | 7.88″ x 2.75″
Weighs | 7.12 oz.
Customer Reviews
great!!!
i have working lim's. i have c.p.i have a arm that hold it.and i my dso.out on me and turn on and GO.. and come back in clean me up