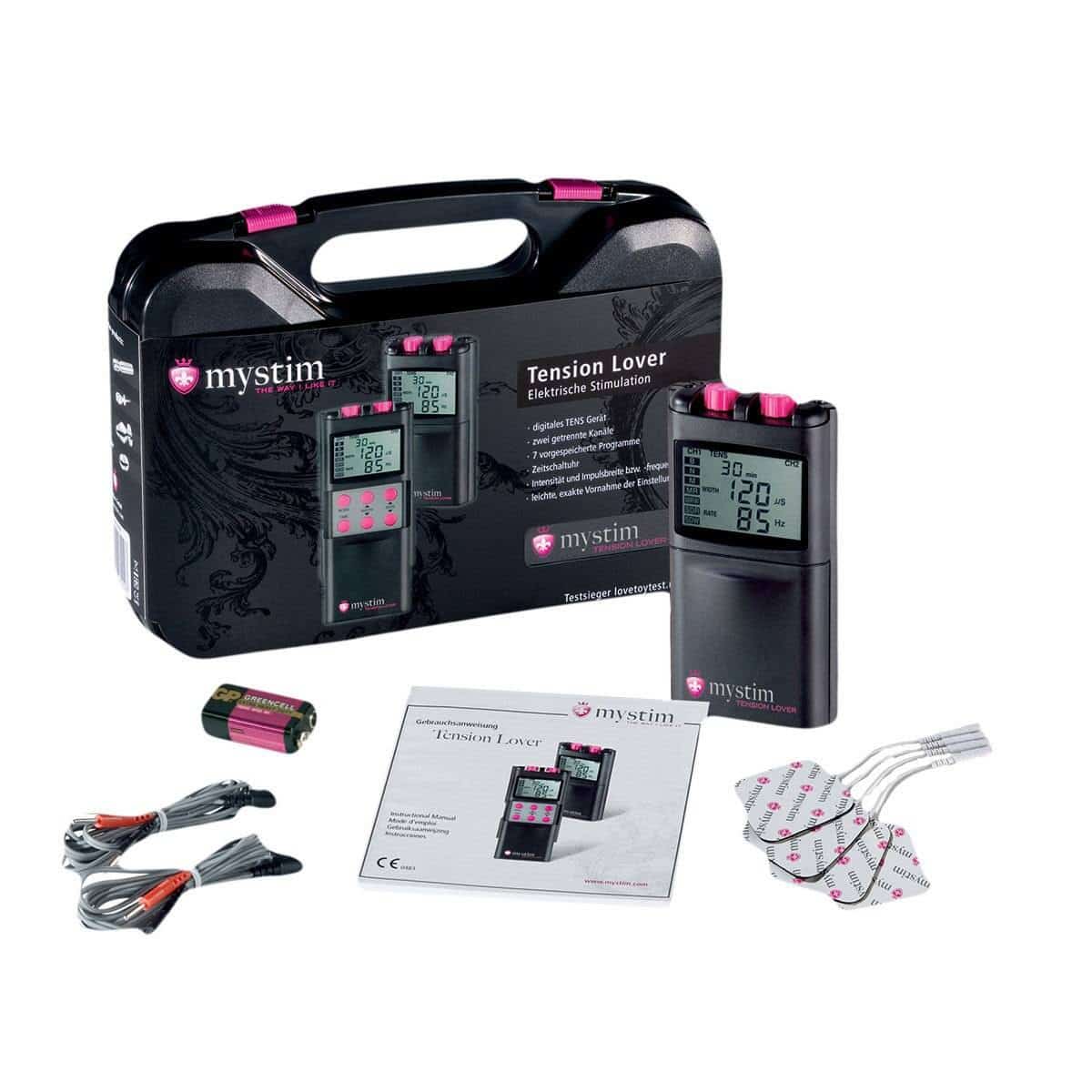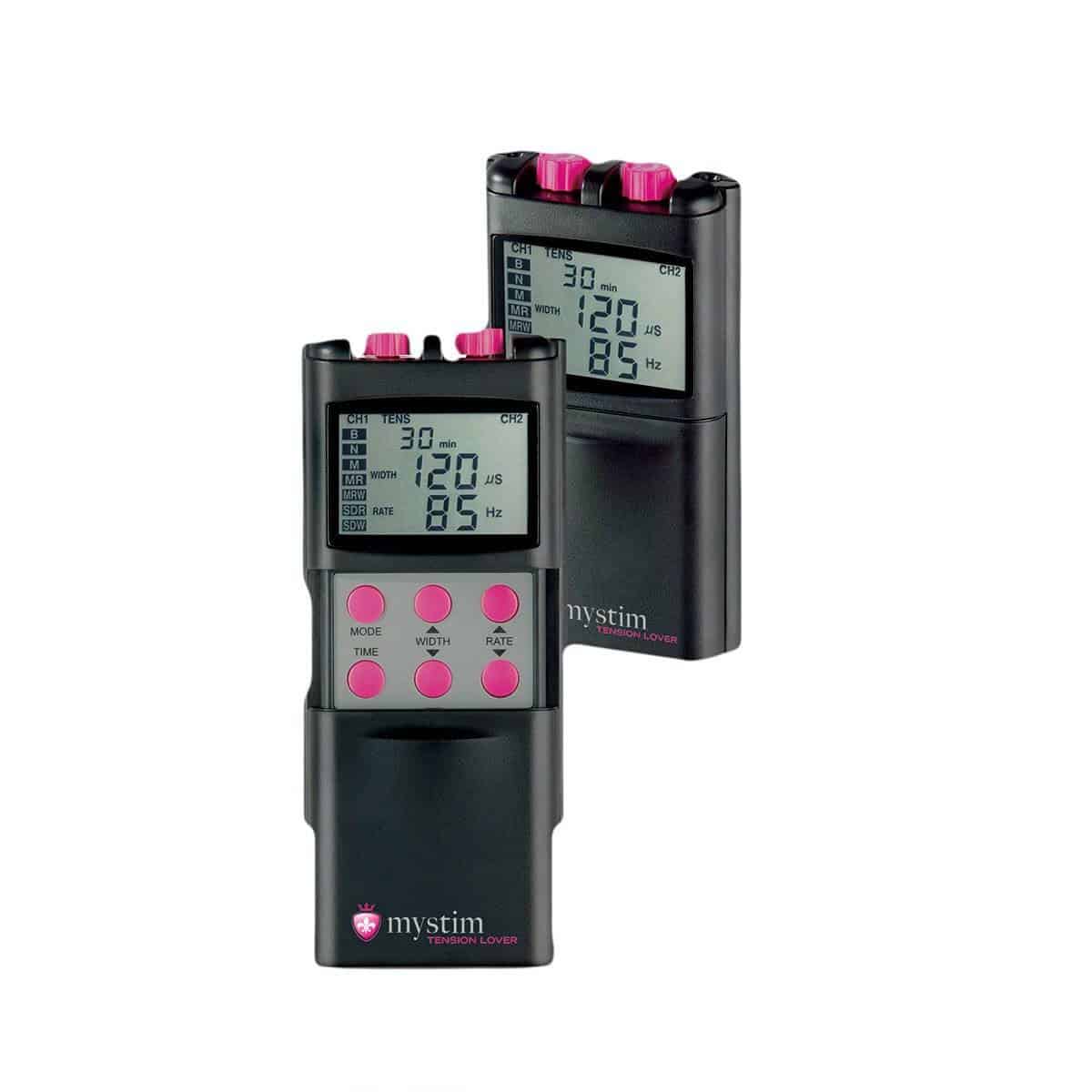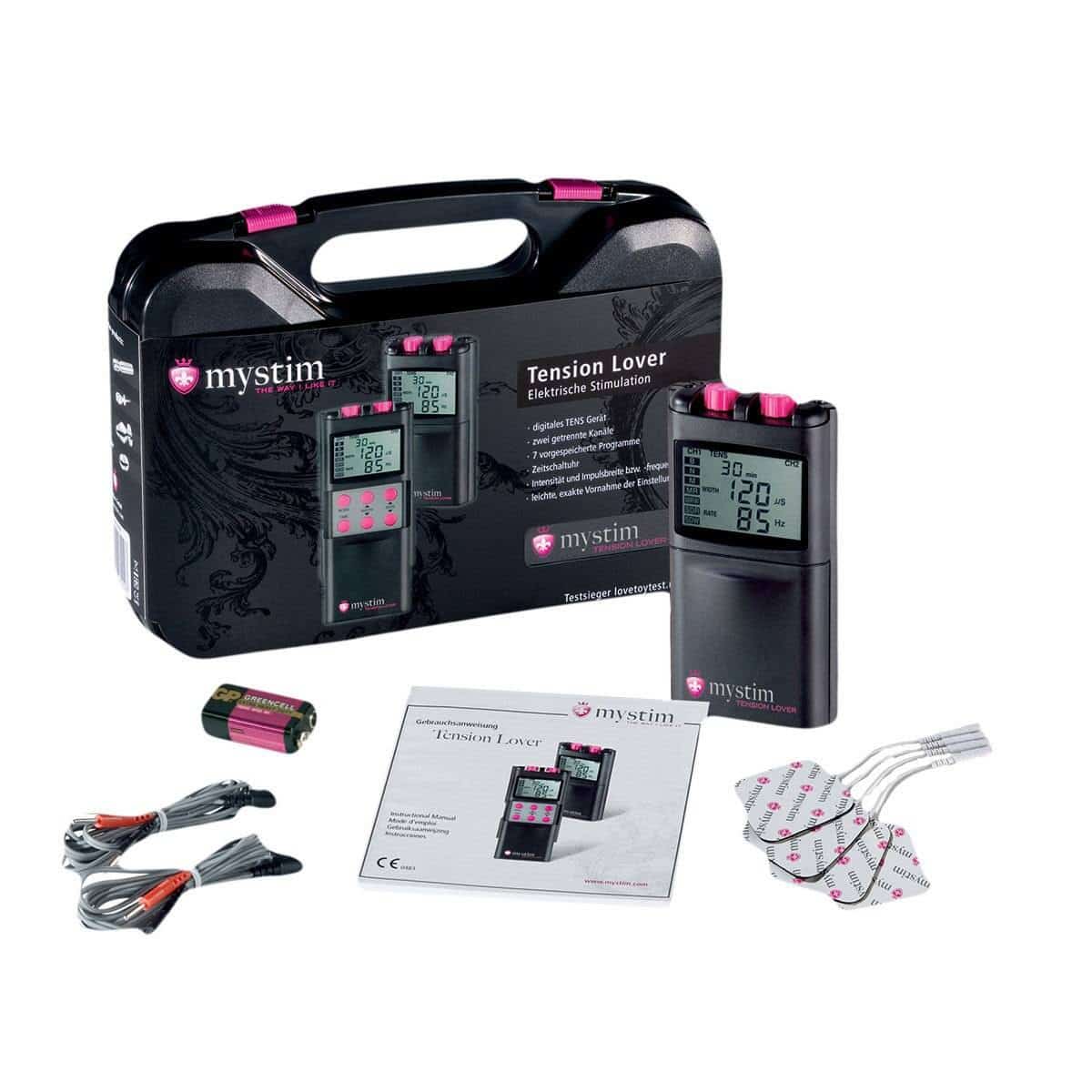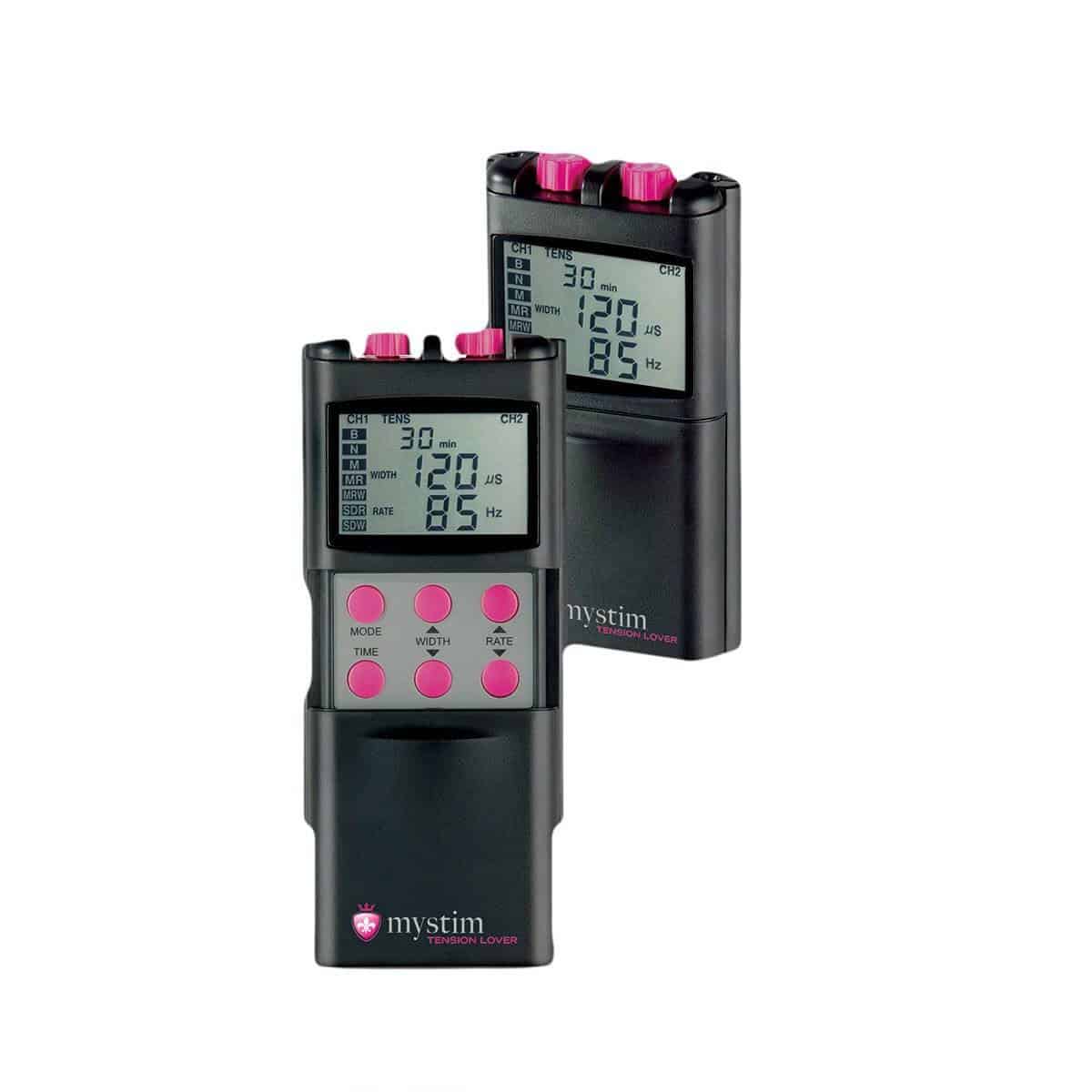 Mystim Tension Lover Digital Nerve Stimulator
Description
Mystim Tension Lover Digital Nerve Stimulator

With the Tension Lover power unit and digital nerve stimulator you can discover endless stimulation and pleasure, from gentle to something more. It can be a soft prickle, a rhythmic pulsation or a sensuous pushing. There won't be any boundaries to your experimenting.
E-STIM
Use the included electrodes or one of the many e-stim-enabled toys and choose many options of stimulation, which is controlled by you. Thanks to the two channels, you can use two e-stim sex toys at the same time, having more fun time – for one or for two.
HOW TO USE
This Electrical Muscle Stimulator (EMS) device has two separate and adjustable channels. Also, 7 pre-installed programs give you more options. And still you can change the settings manually when you want to – and see it all coming on the extra-large display. With a key-lock you can save your favorite settings. Tension Lover offers a timer for 10, 20, 30, 40, 50 and 60 minutes of intensity. Pulse width and pulse rates are arbitrary for you.
MODEL
The box includes not only the digital Mystim stimulation device, two electrode cables and a 9v battery, but either four self-adhesive electrodes or four permanent silicone electrodes. The self-adhesive electrodes are extremely flexible and can be used repeatedly. Due to the one-sided isolation, the slightly more expensive silicone electrodes lack some flexibility, but have a longer life span.
Whichever you chose – you will love your Tension Lover!
Features:
Electrical Muscle Stimulator (EMS) device
7 programs to satisfy your ] needs
Timer for 10, 20, 30, 40, 50, and 60 minutes
Intensity, pulse frequency and impulse width can be chosen by you
Extra-large digital display
Asymmetric biphasic square-wave pulse
Pulse width 30 – 260 µs
Frequency range 1 – 160 Hz
Intensity 0 – 80 mA
9v battery included
Connection via the Mystim plug and the 2mm socket
1 year warranty
Measures 7″ x 2.6″ x 1″