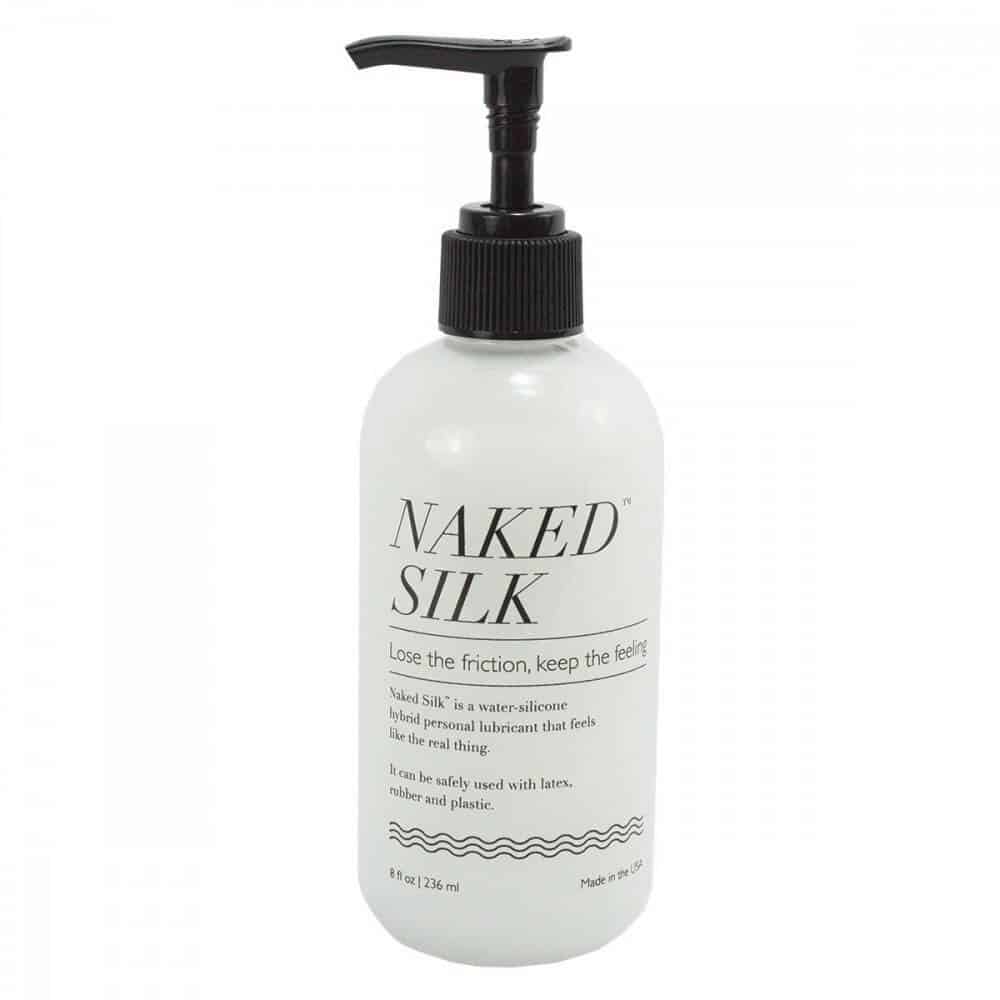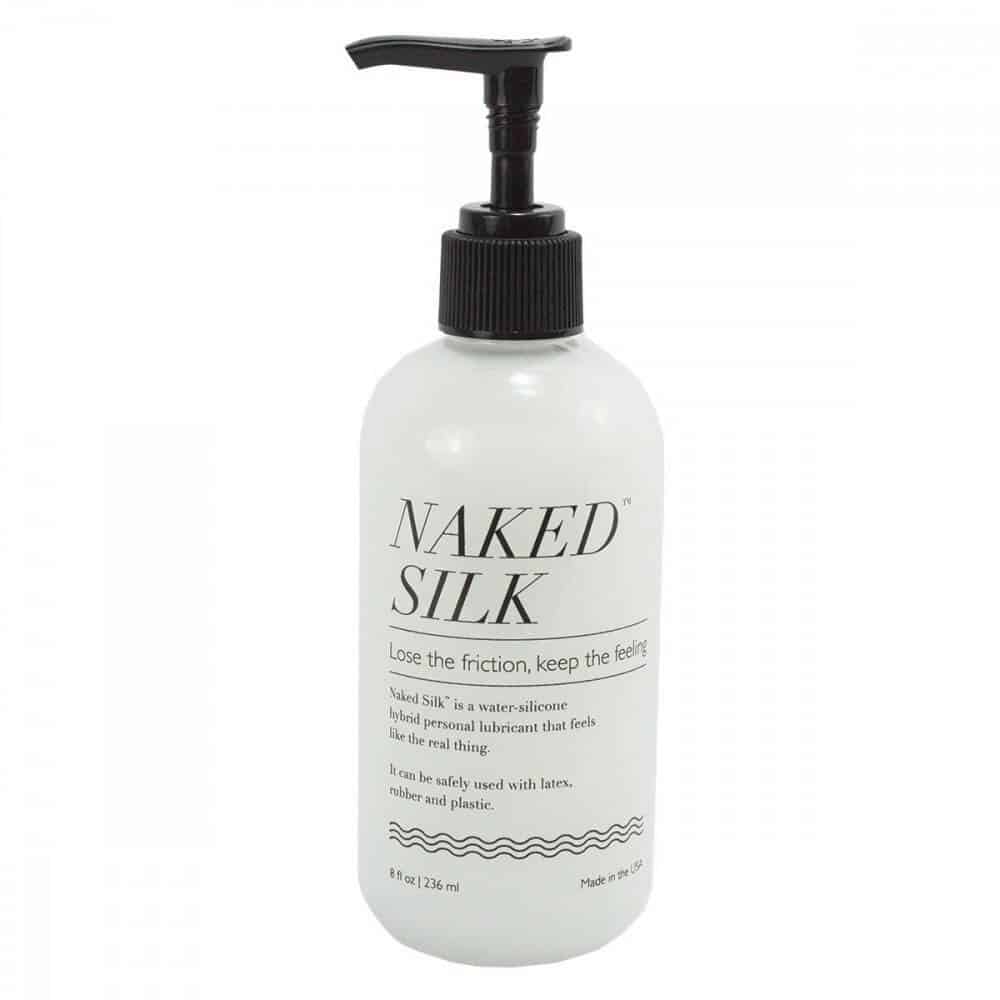 Naked Silk Lubricant
Description
Naked Silk Lubricant
Naked Silk is a water-silicone hybrid personal lubricant that feels like the real thing.
HYBRID LUBRICANT
Hybrid lubricant is mostly water-based lubricant with added silicone. With a hybrid of water and silicone-based lubricants, Naked Silk feels and looks completely natural. Plus, it lasts longer than standard water-based lubricant.
SAFE FOR SILICONE TOYS
Since Naked Silk is mostly comprised of water-based lubricant, it is perfectly safe for your silicone toys. It can be also be used safely with latex, rubber, and plastic.
EASY CLEAN UP
Liquid Silk is water-soluble and easy to clean up.
Features:
Water and silicone blend hybrid lubricant
Water-soluble and easy to clean up
Safe for silicone toys
Hypoallergenic and non-toxic
Latex, rubber, and plastic friendly
Non-staining, unflavored and unscented
Uniquely blended to feel and look like your body's own natural lubrication
8 fl. oz.
Ingredients | Water, Cyclopentasiloxane, Cyclohexasiloxane, Dimethicone, Dimethiconol, Zemea, Hydroxyethylcellulose, Disodium EDTA, Methylparaben