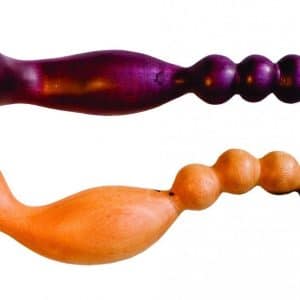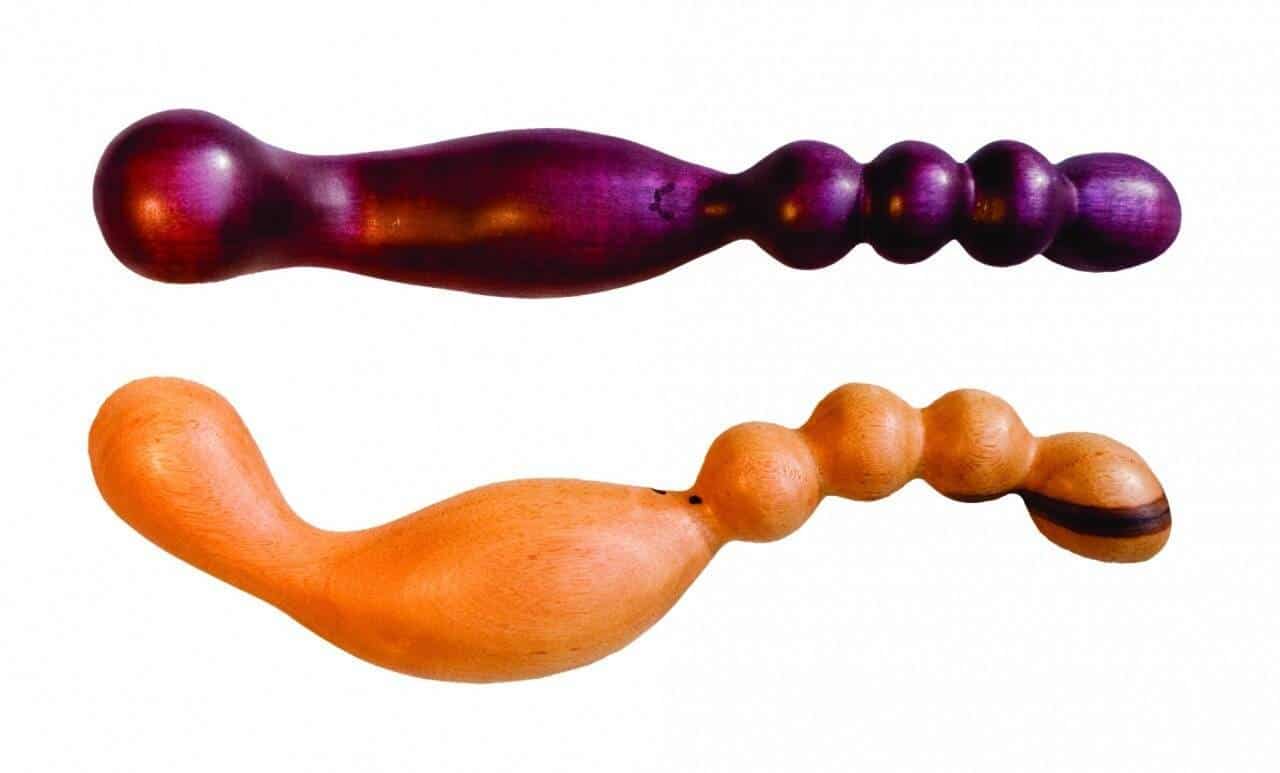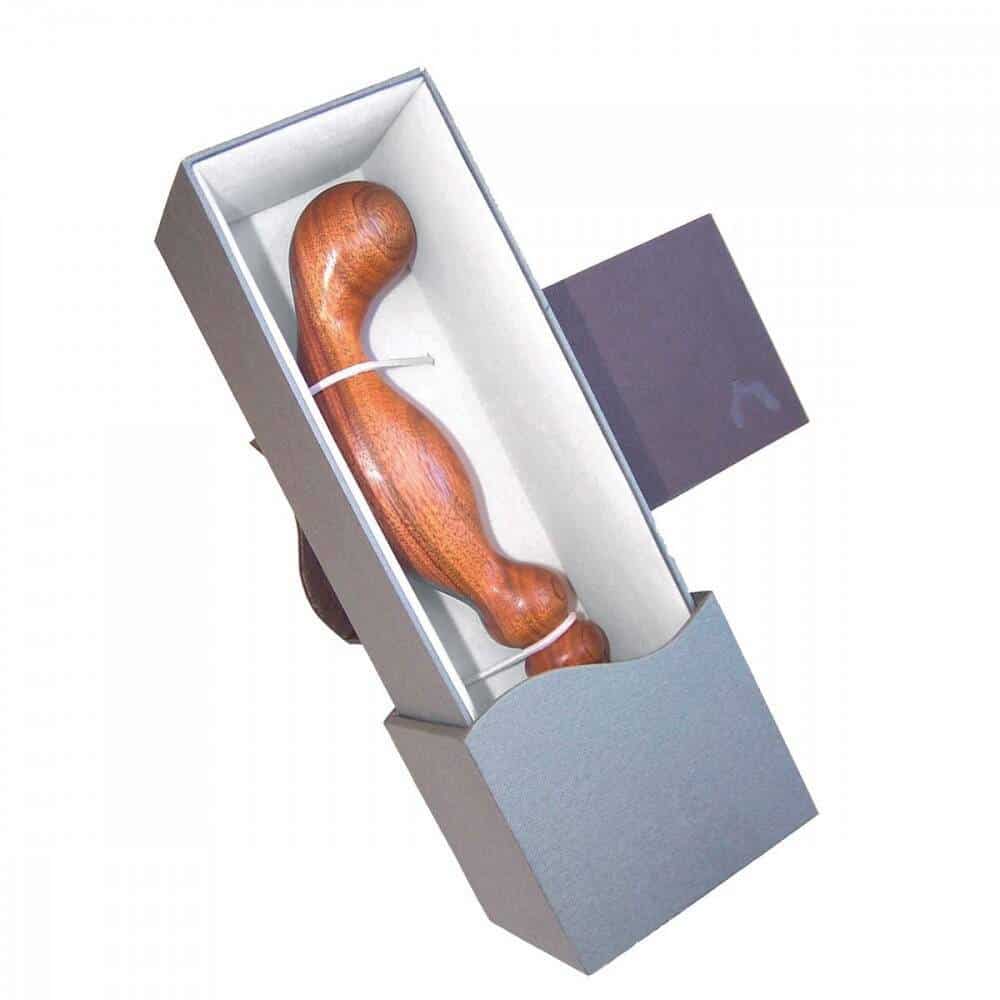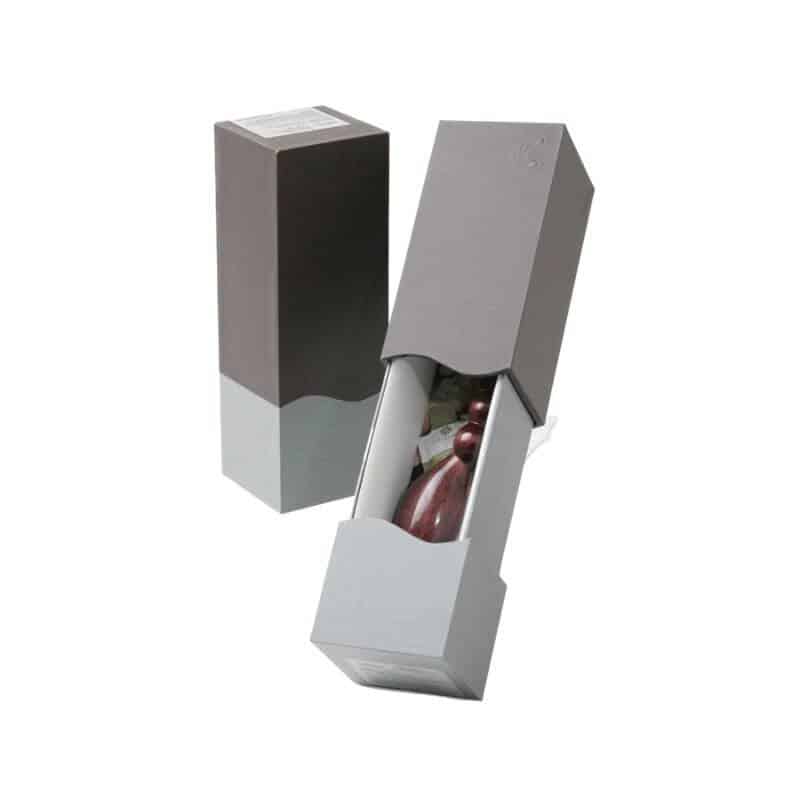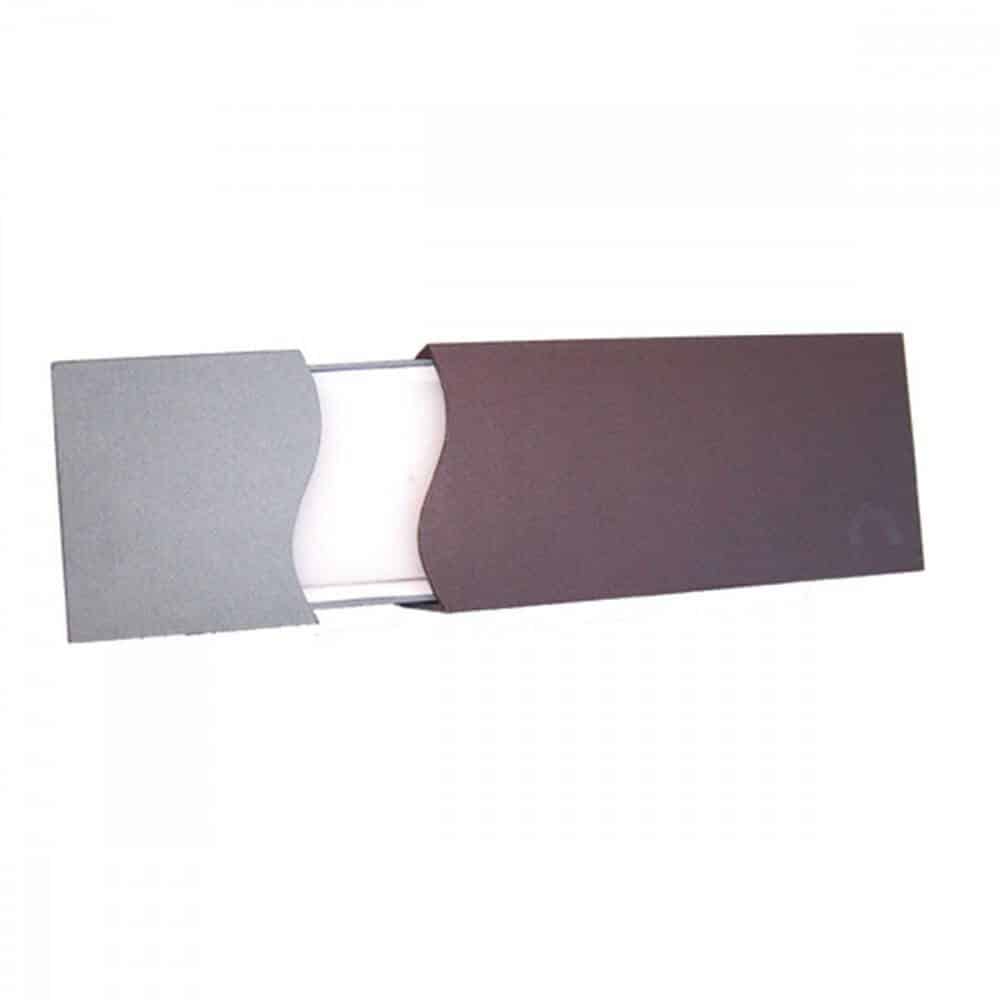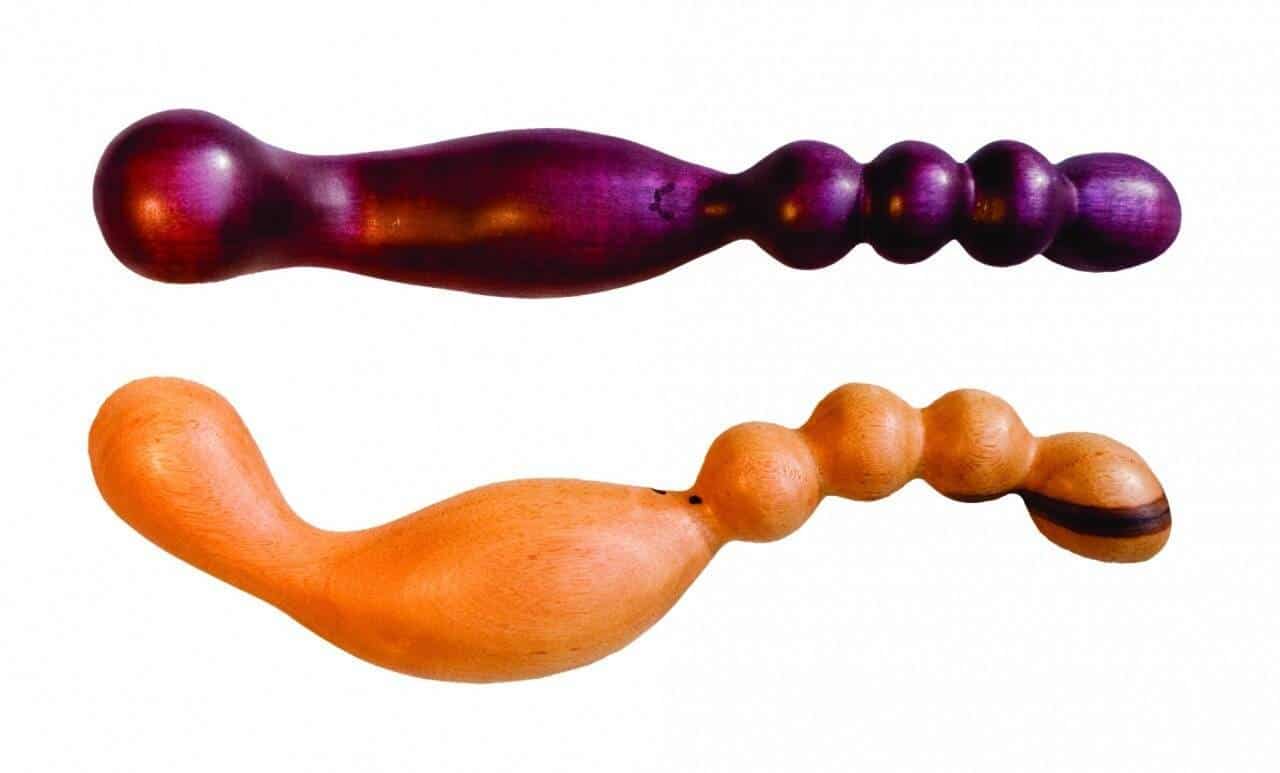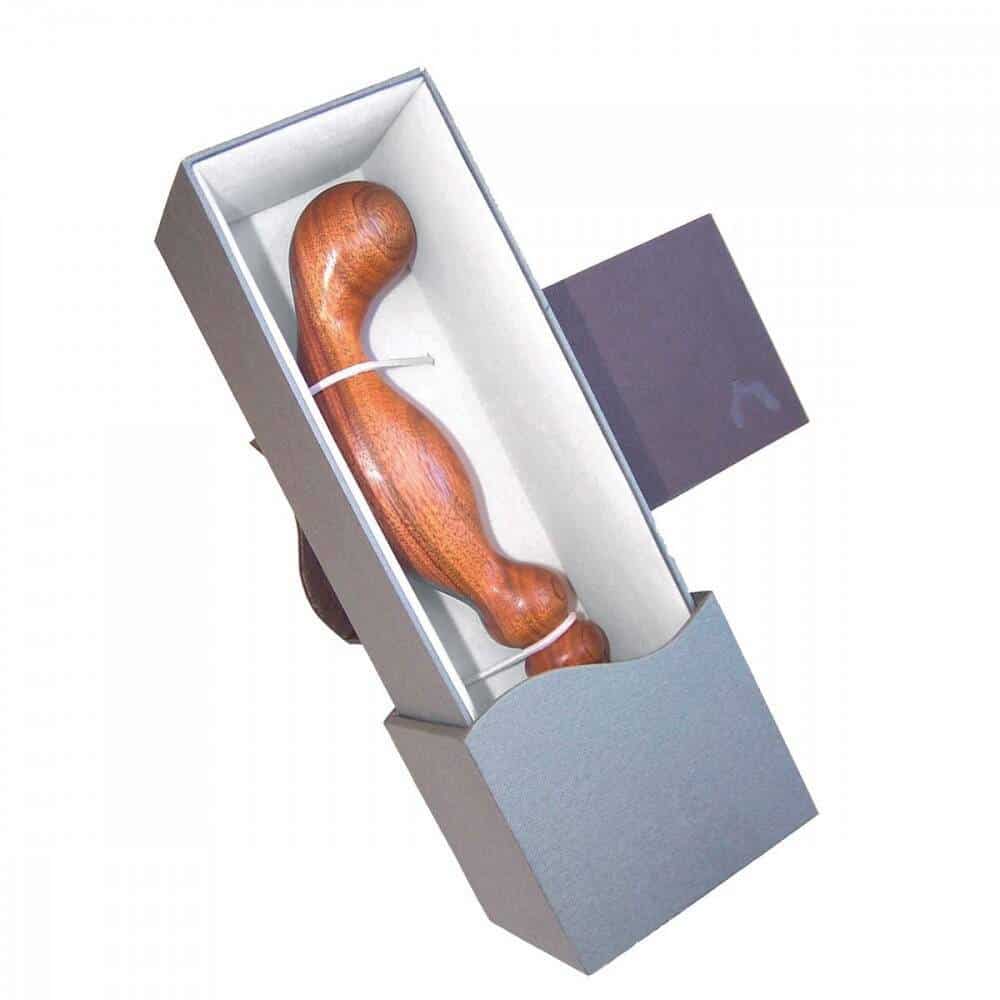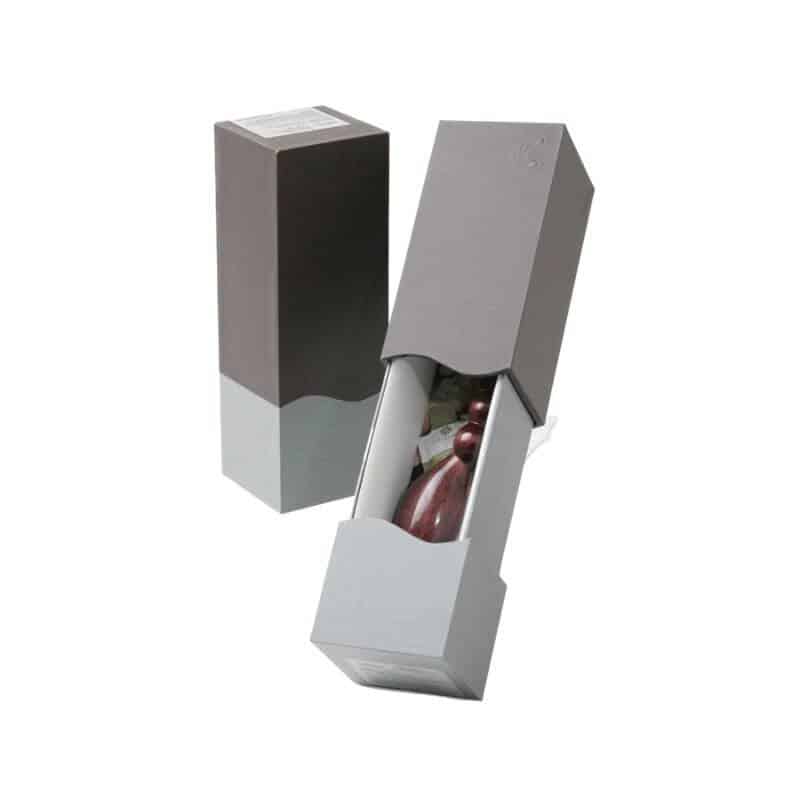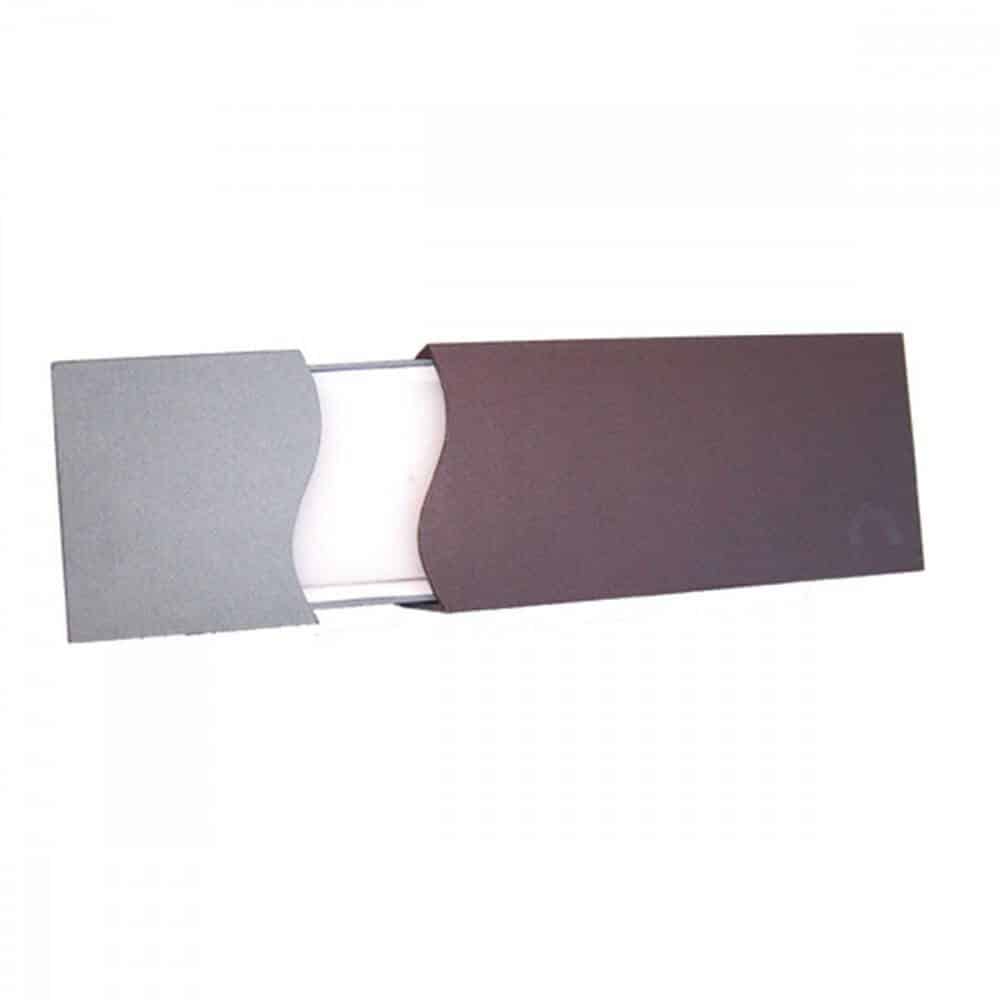 NobEssence Tryst Dildo
Description
NobEssence Tryst Dildo
One of NobEssence's most popular designs, the NobEssence Tryst Dildo is a wooden double-sided dildo, which perfect for use during masturbation or with a sexual partner. The round, smooth bulb of this wooden dildo is firm with a pleasurable stiffness that allows for just the right amount of resistance and pressure to fully stimulate the G-spot or prostate. On the other end of the dildo, the wood is carved into large beads that create comfortable friction that is ideal for both anal and vaginal penetration. Use the Tryst Dildo during foreplay as a couple or rotate between the two ends during solo play for a more dynamic experience. This dildo is designed using expert craftsmanship, sanded down to ensure a flawless surface, and polished to perfection.
Inspired by the seductive curves of the body, NobEssence's exotic hardwood sculpture deliver luxurious sensations and unexplainable pleasure. Their wood comes from responsible forests and is finished in a 16-step process with a medical-grade polymer coating to ensure that each toy remains sanitary and at peak safety for penetration. Due to its expert design, this toy is odorless, organic, resistant to moisture and bacteria, and made from sustainable, replenishable material. You'll never have to worry about the Tryst Dildo wearing down and getting splinters over time – this toy is crafted to last for years before you'll naturally be led to replacing it.
WOODEN TOYS DATE BACK THOUSANDS OF YEARS
Although the idea of using a toy made from wood may seem out-of-the-box, wooden toys have been around for almost 28,000 years, dating back to around 1400 AD. Pleasure has always been a staple of human desire, and the existence of adult toys dating that far into history is proof of this.
WHY YOU SHOULD TRY A WOODEN TOY
It's important to understand how the type of material used in a toy may affect you, your partner(s), or your environment. Some people choose to try out wooden or non-synthetic toys as a way to play with texture. Others opt for sexual tools that are safer for the environment and that cause less pollution to make and dispose of. Sex toys made of natural materials also require less maintenance, are easier to clean, and have more decorative designs with a higher level of craftsmanship and creativity. No matter whether the toy is bought for vaginal or anal play, the health of you or your partner's body always trumps pleasure. If you prefer an organic, hypoallergenic, non-toxic, waterproof toy – then the NobEssence Tryst Dildo is for you.
HOW TO USE A DOUBLE-SIDED DILDO
Much of what you know about a double-sided dildo may have been learned from pornography, which can sometimes be an unrealistic model of sexual intimacy. There are many uses for a double-sided toy, especially when each side has a different function, like the Tryst Dildo. On one side, the toy is designed to be smooth and thick, measuring around 1.5 inches and growing to 2 inches at the larger portion of the shaft. This shape is ideal for G-spot or prostate stimulation and is curved to help target these areas more easily. The dildo's other side contains four large beads, curved in the opposite direction of the bulb on the other side of the toy. The shape of the Tryst Dildo makes it ideal for use both vaginally and anally since its unique design lets it stay in place once inserted. Use either side as a butt plug or to provide non-thrusting vaginal penetration.
COUPLES PLAY
If both you and your sexual partner would like to be penetrated at once, you can make the Tryst Dildo work with a little bit of maneuvering. One partner will ideally be on their back, while the other is on their stomach. This will help the curves of the toy hit only the most sensitive and pleasurable areas while inserted. You or your partner can guide the separate ends in yourselves, or one person can insert the toy first and then use one or both hands to guide the other end of the toy into the other person. The ergonomic shape should make this relatively easy to do, but the smooth polish of the toy may make it slippery. Therefore, this should be done with care. Once inserted, either one or both partners can thrust back and forth, which will cause both sides of the dildo to move and create friction for better stimulation. This toy can also be used during oral sex as an internal or external stimulator.
SOLO PLAY
Don't worry – the "double" in double-sided doesn't limit this toy to couples use only. Even if you don't have a partnered sex life, you can invest in the Tryst Dildo to spice up your personal masturbation sessions. Feel free to use the toy anally or vaginally (or both!), whatever your preference may be. If you intend to use the toy interchangeably, wash the toy thoroughly in between insertions or use a condom to help prevent cross-contamination and ensure your health. The hardwood material holds temperature well, so have a little solo fun and experiment with both higher and lower temperatures. Hold the toy against your skin or in your hand for a few minutes, or use warm water to bring the temperature of the toy up a few degrees for a more "real-life" feel. Or, pop the toy into the refrigerator for ten minutes to play with more cooling sensations. Each side of the dildo is designed to work as a handle to make it easier to thrust the toy in and out with a good, solid grip.
WHO SHOULD NOT USE A WOODEN TOY?
Wooden sex toys, like any sex toys, are a bit polarizing when it comes to whether they are loved or hated. Not everyone will appreciate a toy made from a material found in nature, so it's essential that you know what you need in a toy before you branch out into more "experimental" materials.
Don't invest in a wooden toy if you:
Want something that vibrates or moves, has batteries or is rechargeable. Is it possible to find a wooden toy that is battery or motor-operated? Yes. Is it easy to do? No, it isn't. Most wooden toys are carved from pure wood and polished without any mechanical additions to speak of. If you purchase a wooden toy, you'll need to be comfortable knowing that the toy is 100% manual. If you need motorized vibration or a "smart toy", take a look at a few other My Secret Luxury toys, like the Sway Double-Sided Warming Vibrator by Lora DiCarlo, instead.
Prefer softer textures. The NobEssence Tryst Dildo is made from forest-safe wood, and, because of this, it is incredibly firm and non-flexible. This texture may be ideal for some, while others may have a preference for softer material like medical-grade silicone. If this is the case, consider the Happy Rabbit Strapless Strap-On Vibrating Dildo or the Fun Factory Share Strapless Strap On Dildo, both of which are flexible, silicone-made, double-ended dildos.
Need a real look and feel. A toy carved from wood will obviously not have the same appearance or texture as a real penis. Although you can find wooden toys shaped that are realistically phallic shaped, if the "real deal" is your desire, then skip out on the wooden toys. Instead, you can try the Naked Addiction Thrusting Dildo, which is made from firm silicone and designed with veins and a lifelike shaft and balls.
Want something smaller and more compact. The Tryst Dildo is on the larger side, measuring 10 inches in length and 2 inches in width (at the thickest point). If your ideal toy can fit into the palm of your hand, then you should definitely consider a toy with a shorter length and (possibly) less width. Try the Njoy Fun Wand Dildo, a double-sided, stainless steel wand, or the Laid D1 Dildo, a silicone dildo, both measuring in at a more manageable 8 inches.
FINAL RUNDOWN
The NobEssence Tryst Dildo was designed by woodworking experts to have an ergonomic shape and smooth, polished finish for your ultimate pleasure and comfort. This toy is environmentally friendly and made of turning wood that is ethically and morally sourced. The Tryst Dildo is a breeze when it comes to cleaning and is made to be durable and last you years to come. Since the toy is made of wood, it is odorless, phthalate-free, organic, non-toxic, waterproof, and hypoallergenic.
Feel free to use whatever kind of lubricant on this toy you like. Its premium body-safe polyester coating ensures that the wood never loses its strength or surface finish. Whether you identify as a man, woman, non-binary, or any gender in between, the Tryst Dildo is an amazing addition to your sex toy collection for solo or partner play. If you've ever had thoughts about buying a wooden sex toy, those thoughts don't have to stay as just ideas you've concocted in your head. Come to terms with the truth – the greatest solution to your problem is to try the Tryst Dildo for yourself to see if the hype around natural material toys is really what it seems.
Features:
Organic, waterproof & hypo-allergenic

Odorless and phthalate-free
Non-toxic and no petrochemicals
Safe to use with all lubricants
Retains body heat
Made in the USA
Measures : 10″
Larger end boasts a 1.5" bulb and widening to a 2" body
Smaller end is 1.25" at its widest point
Material: Wood
Made in the USA