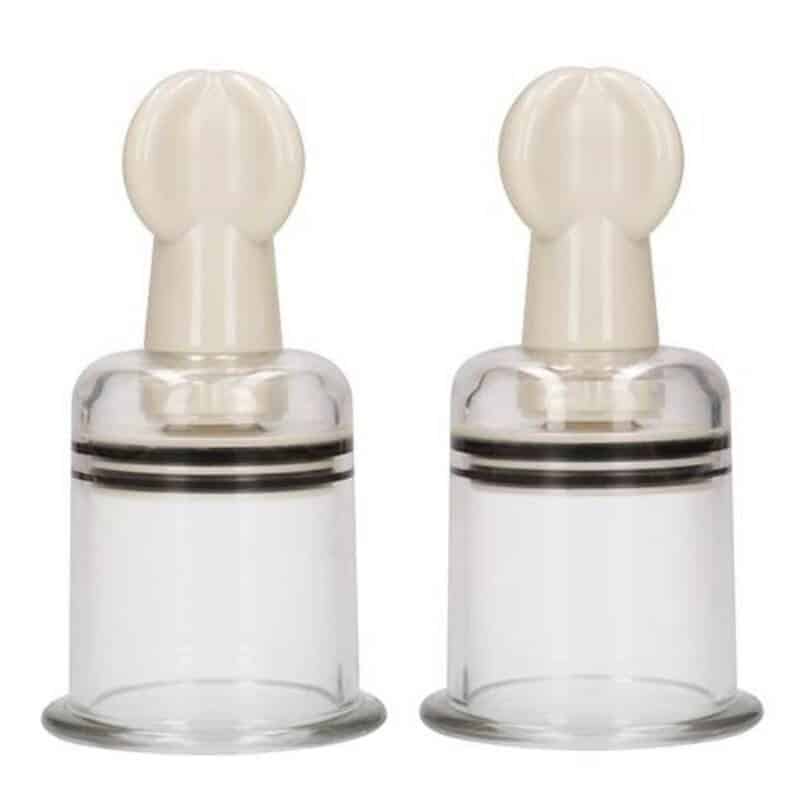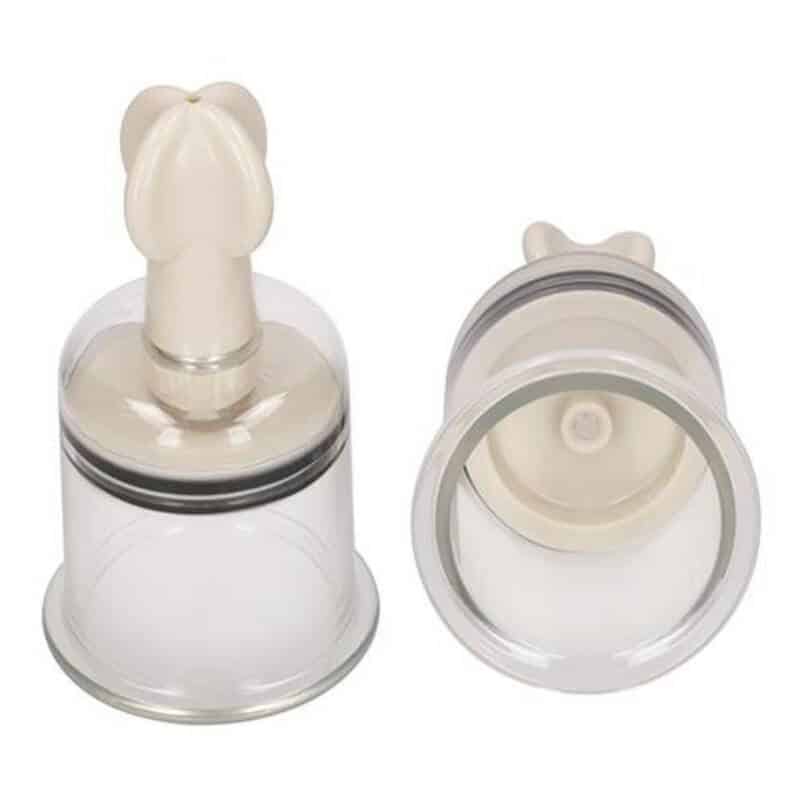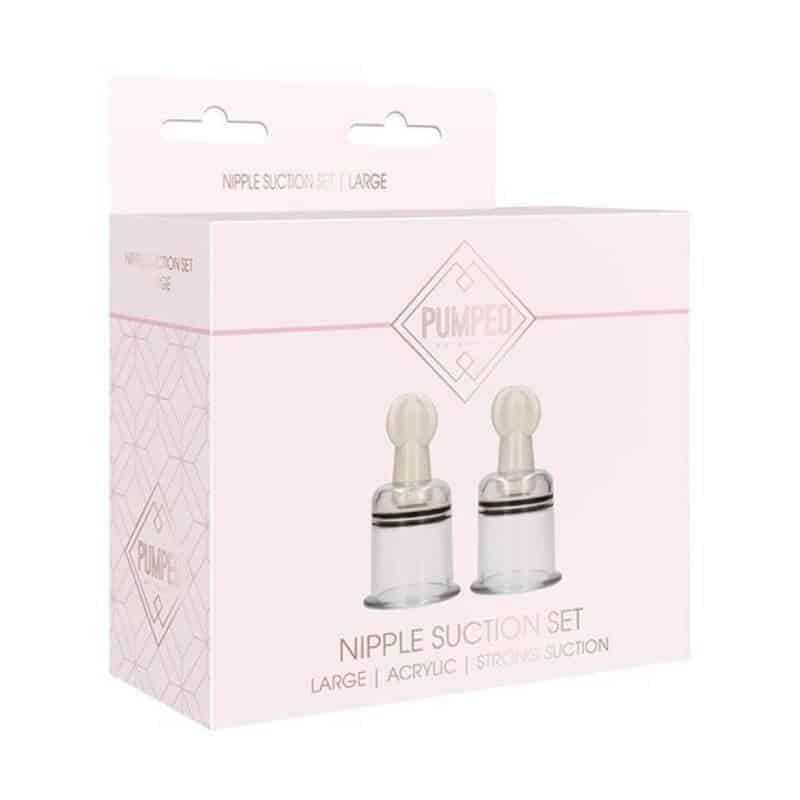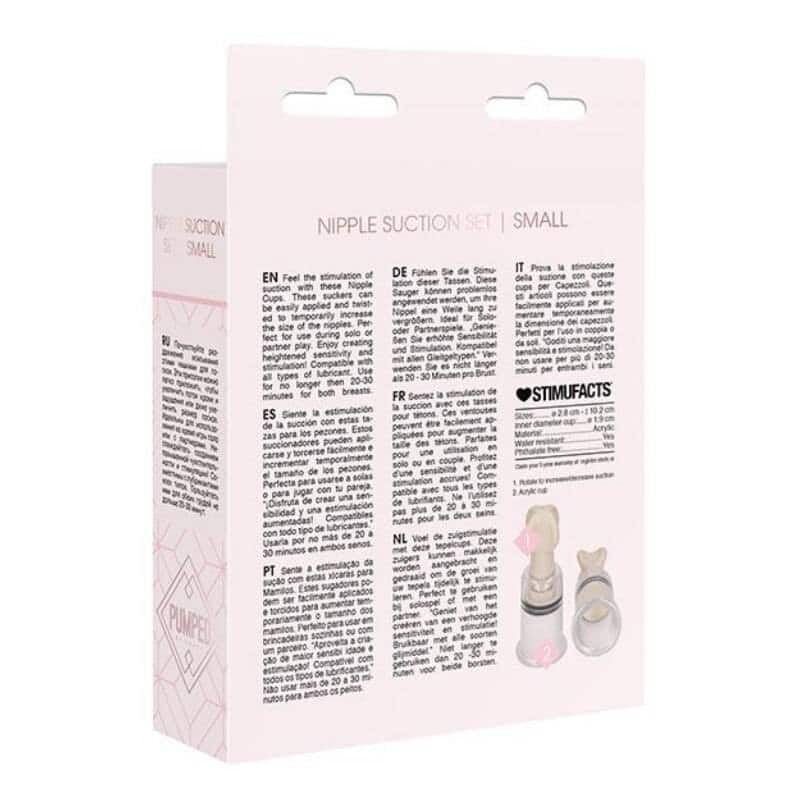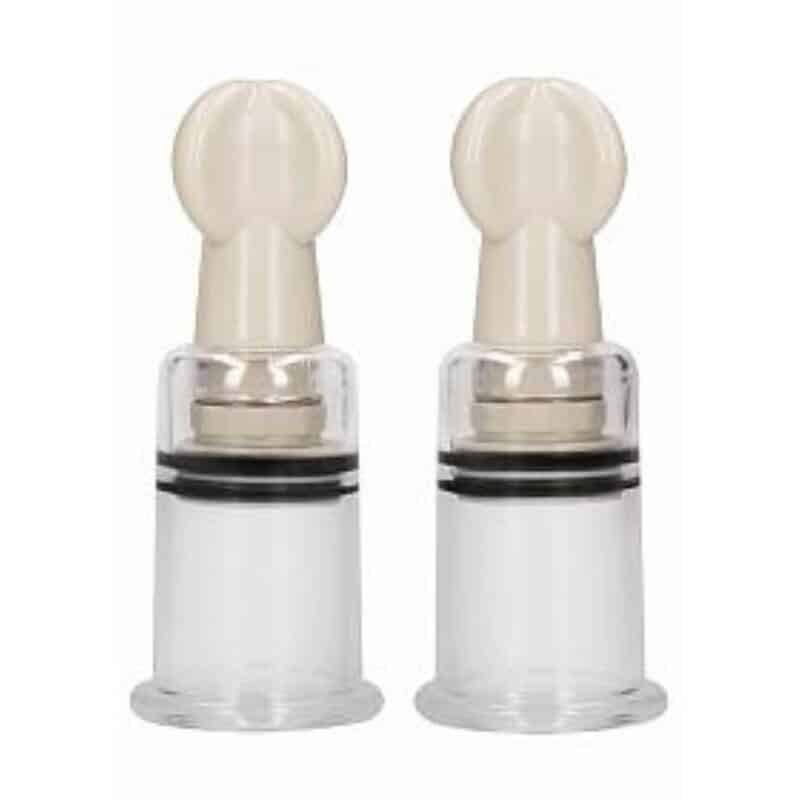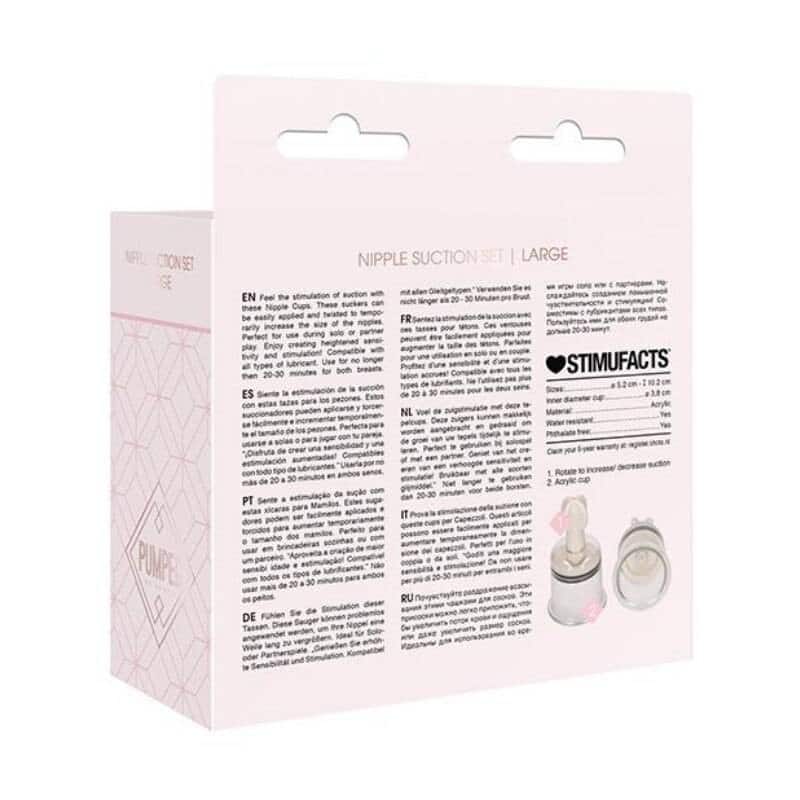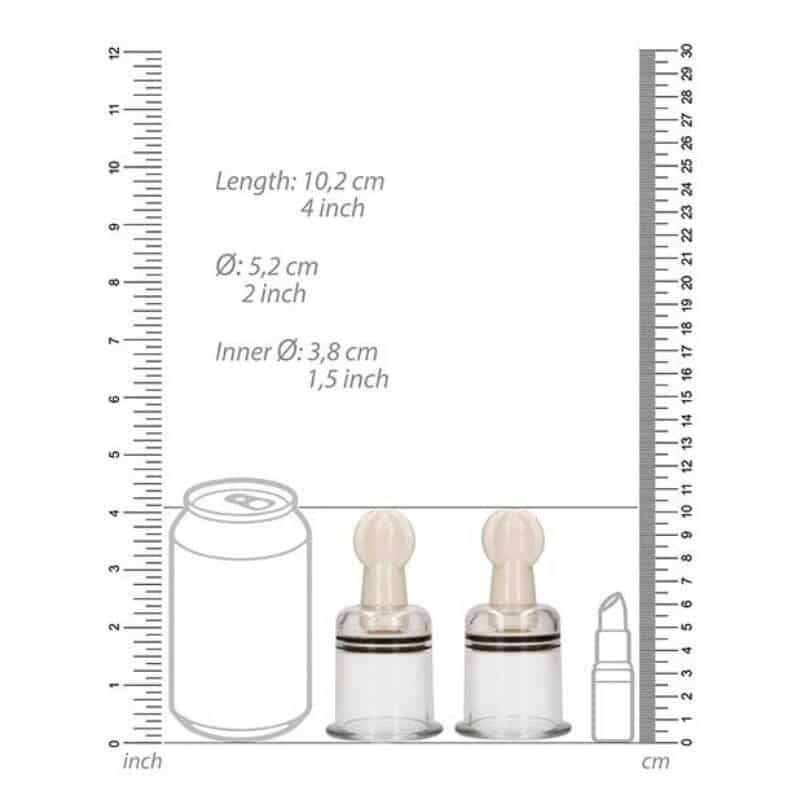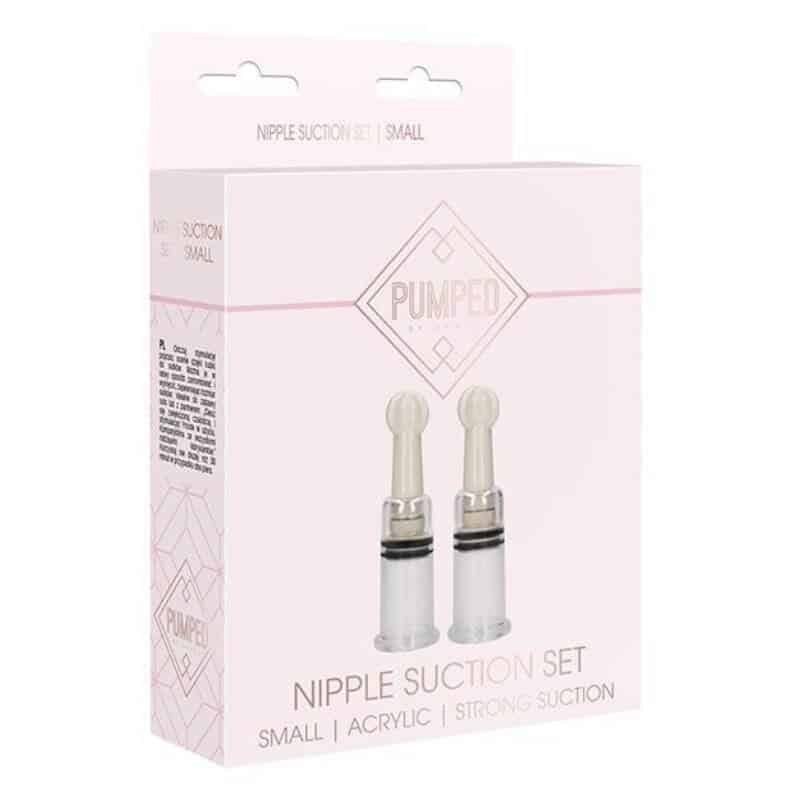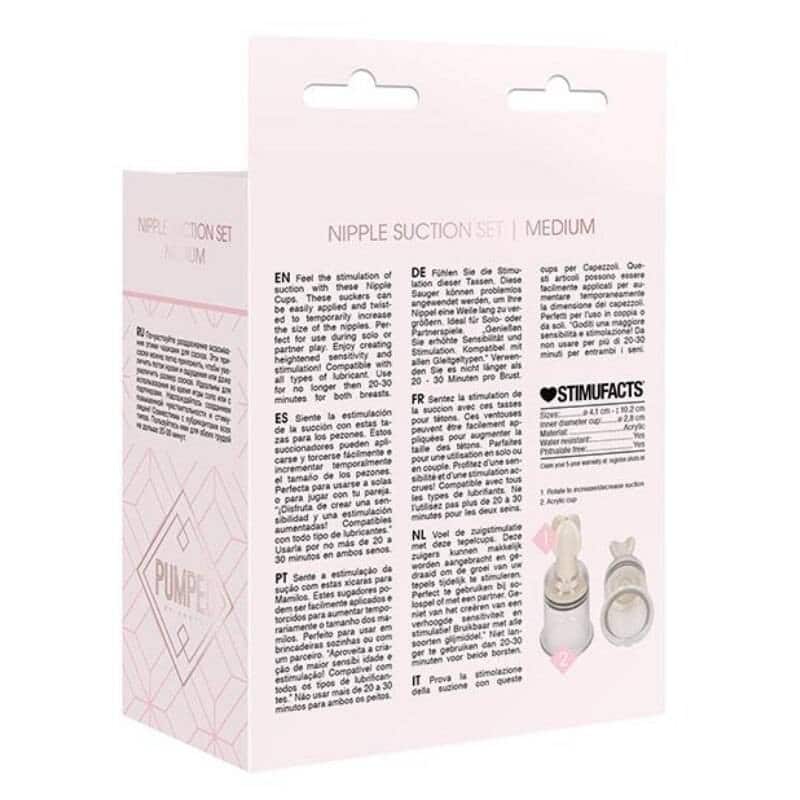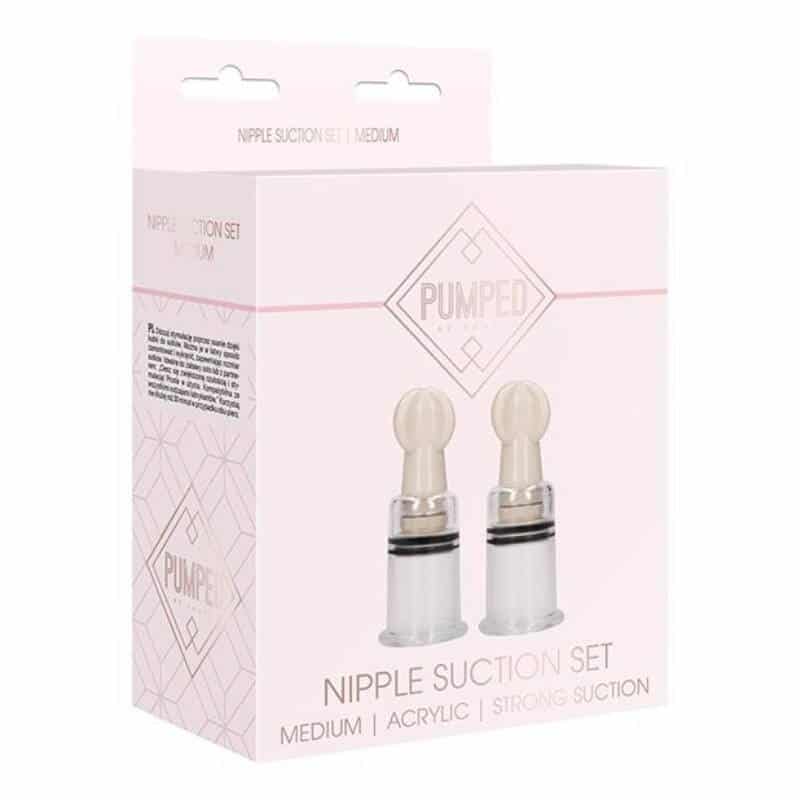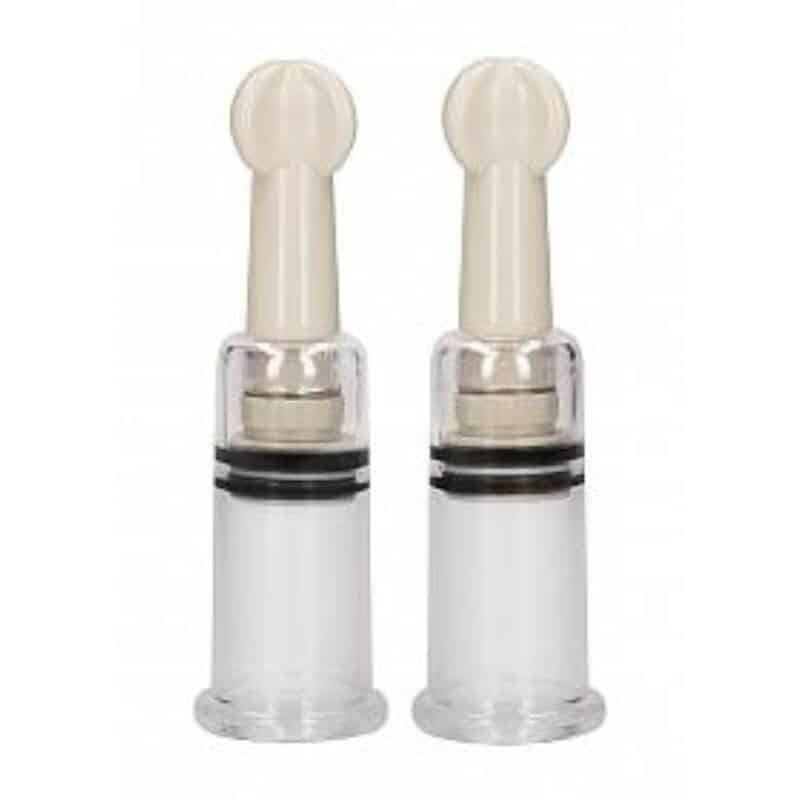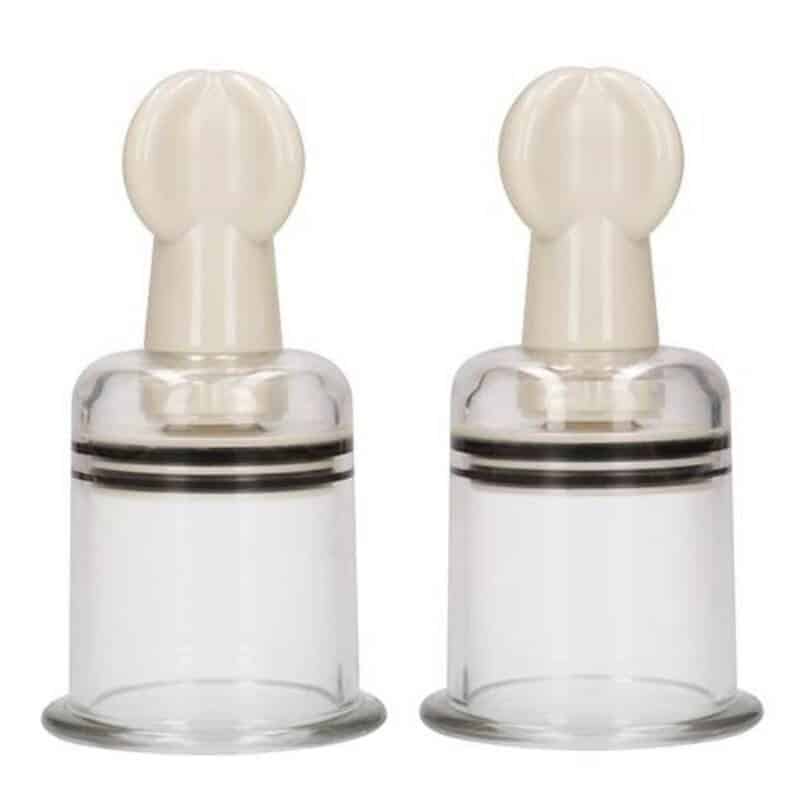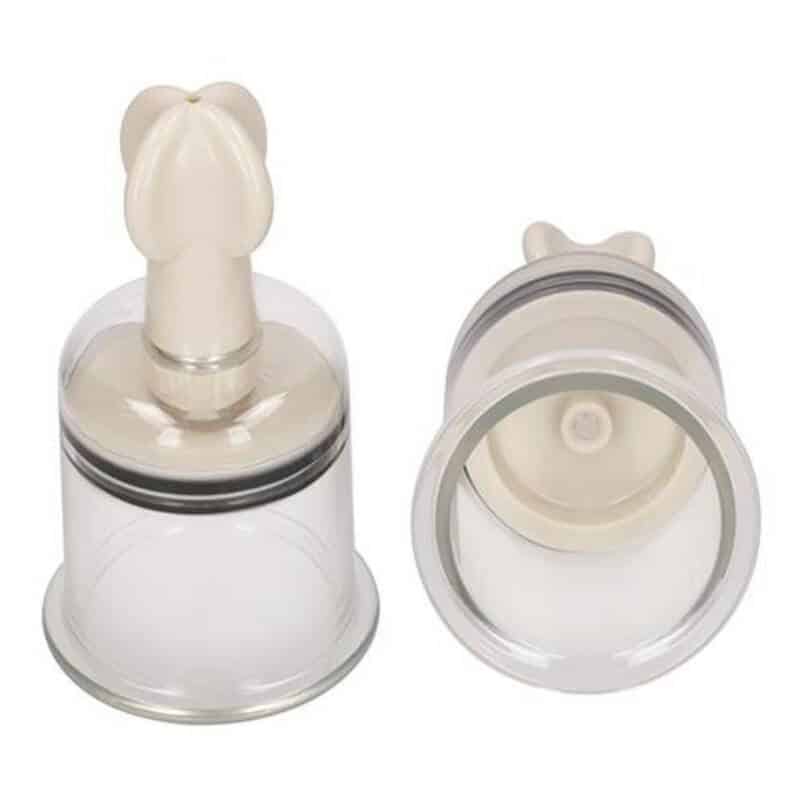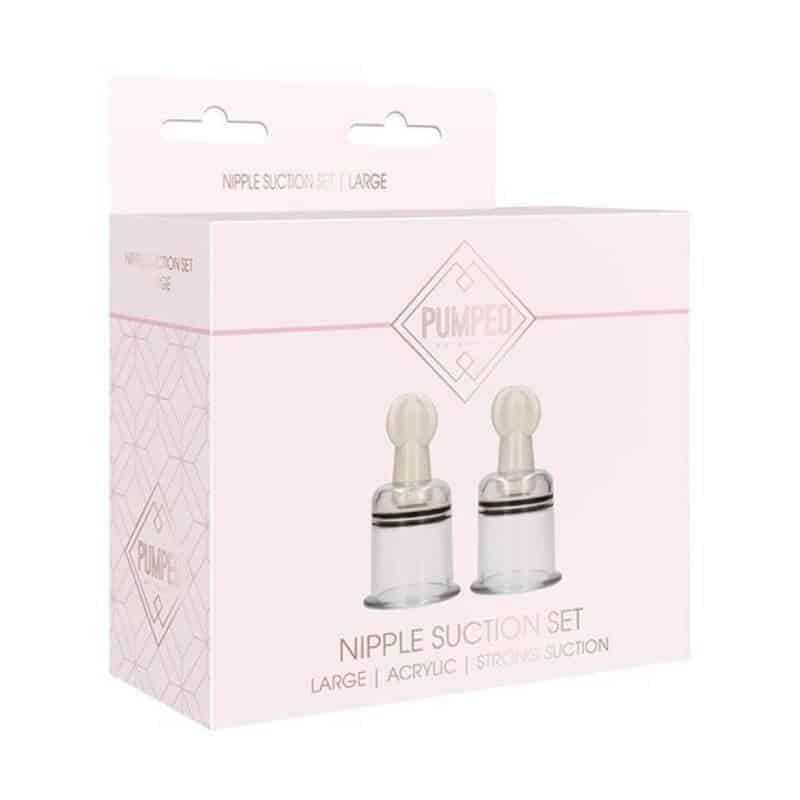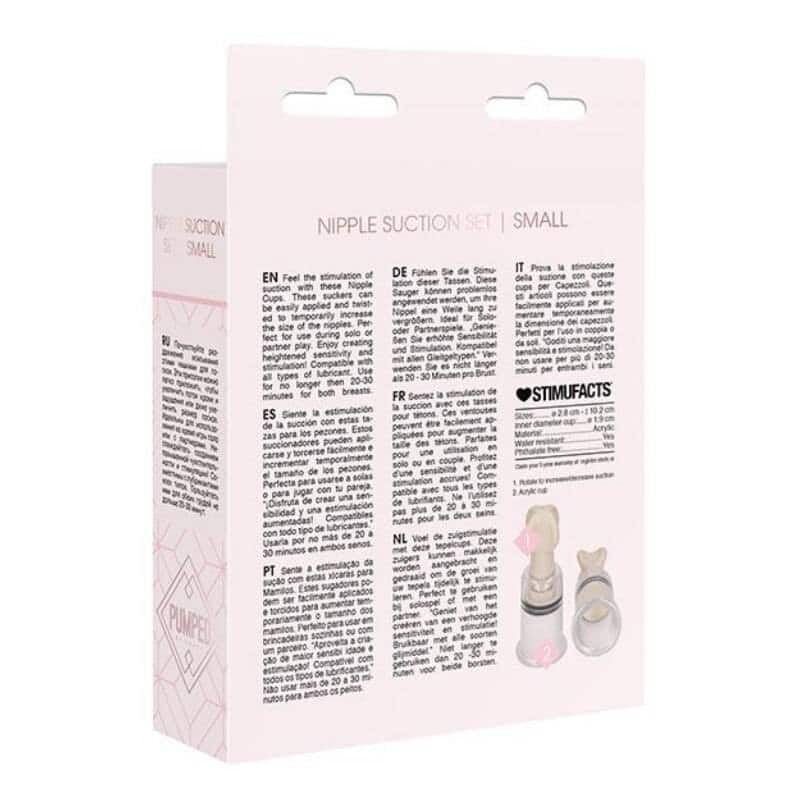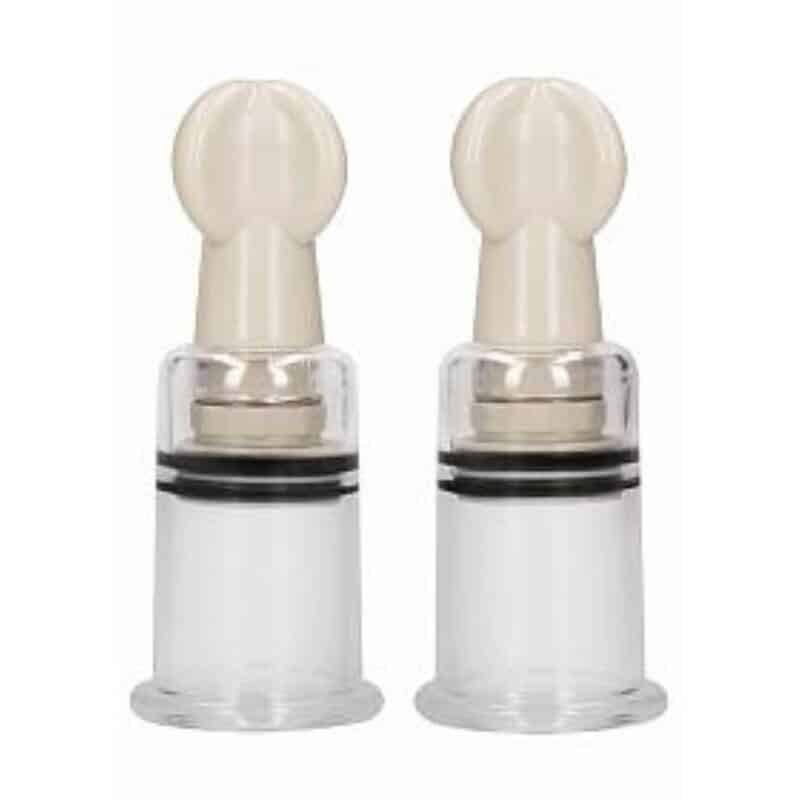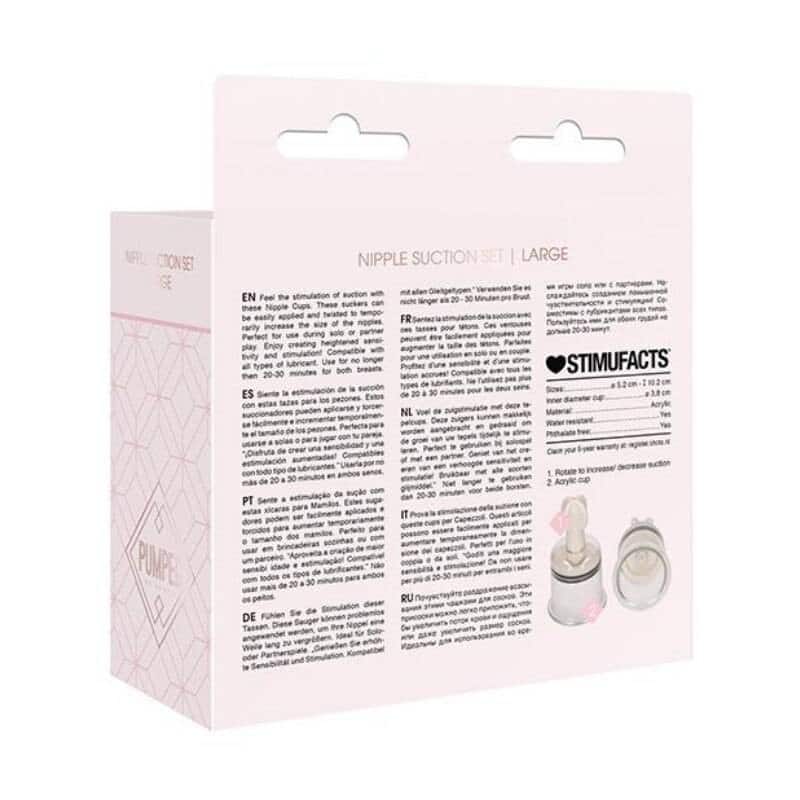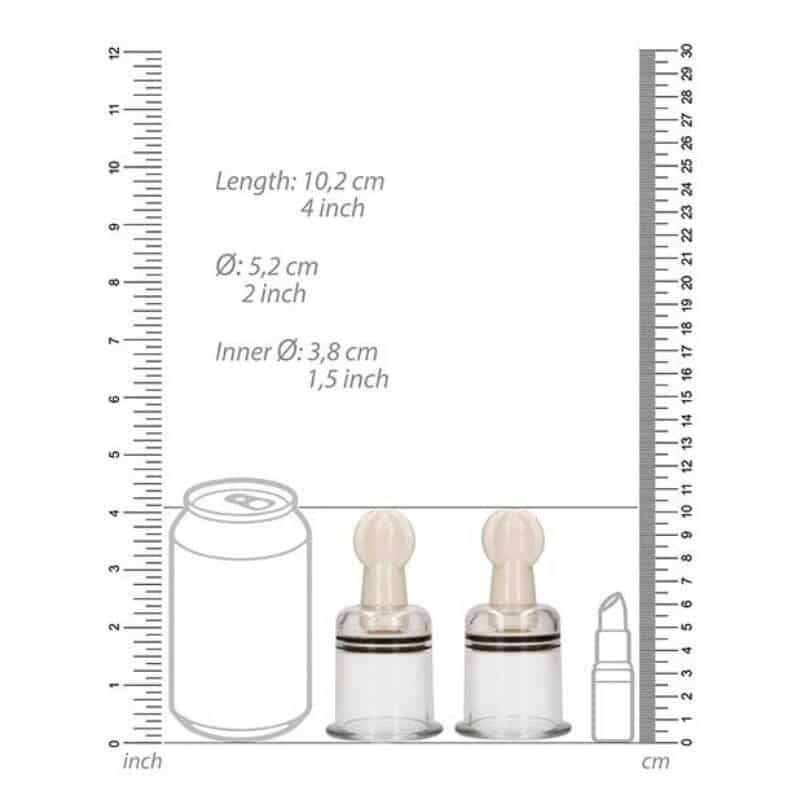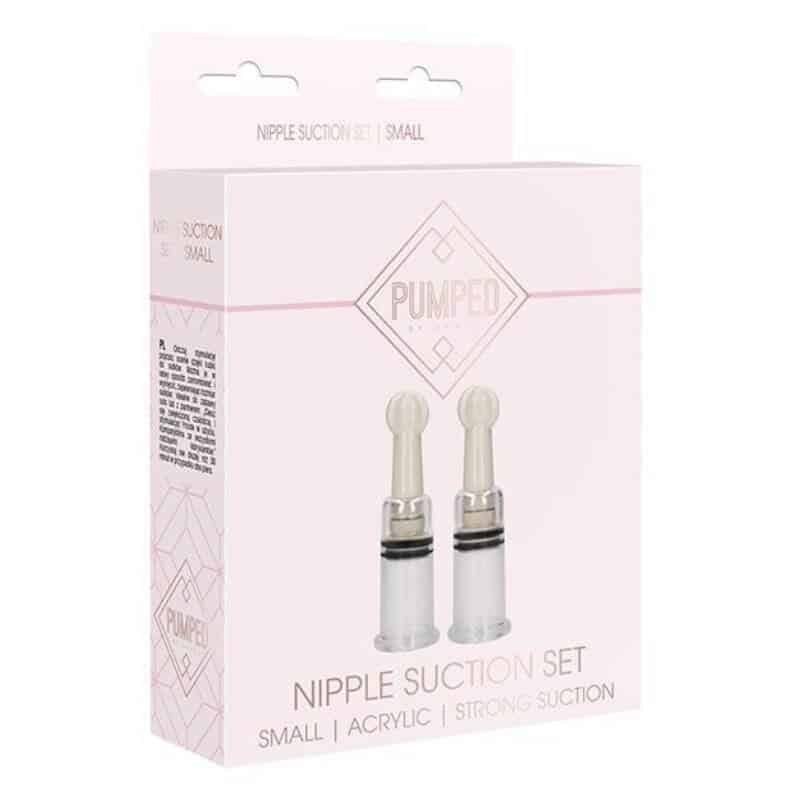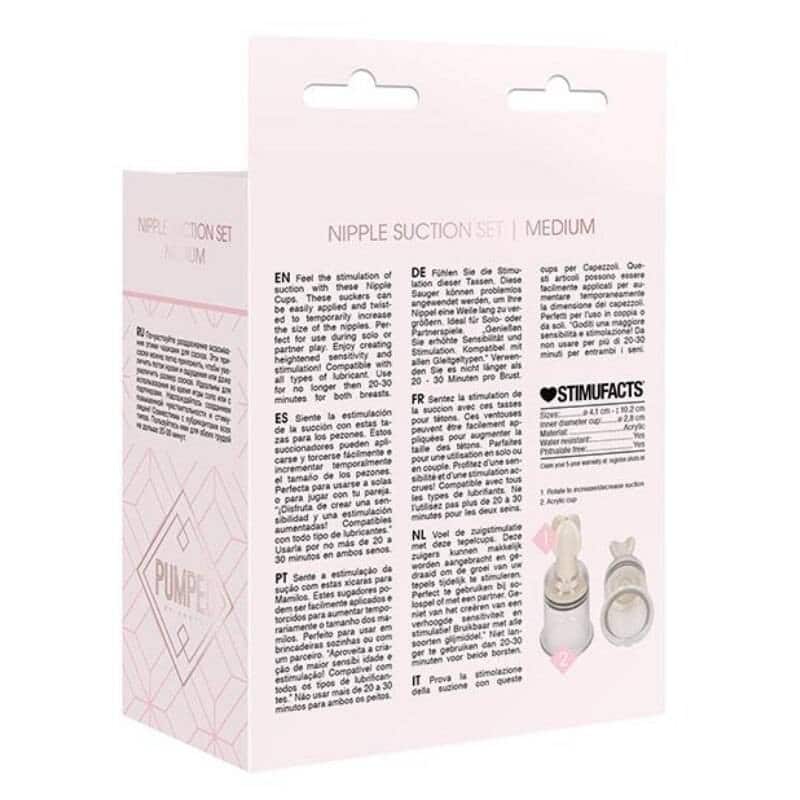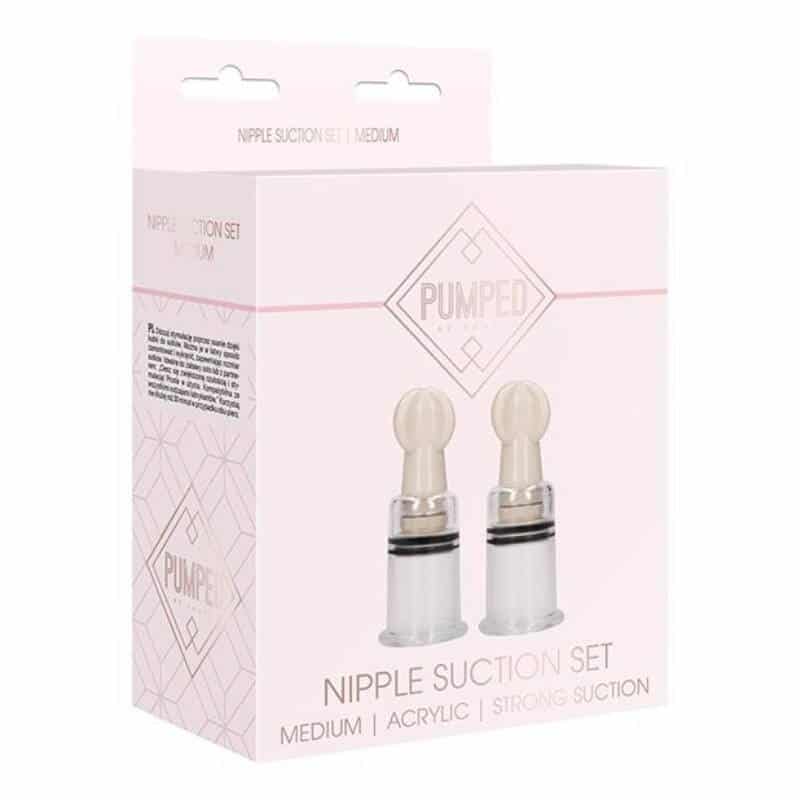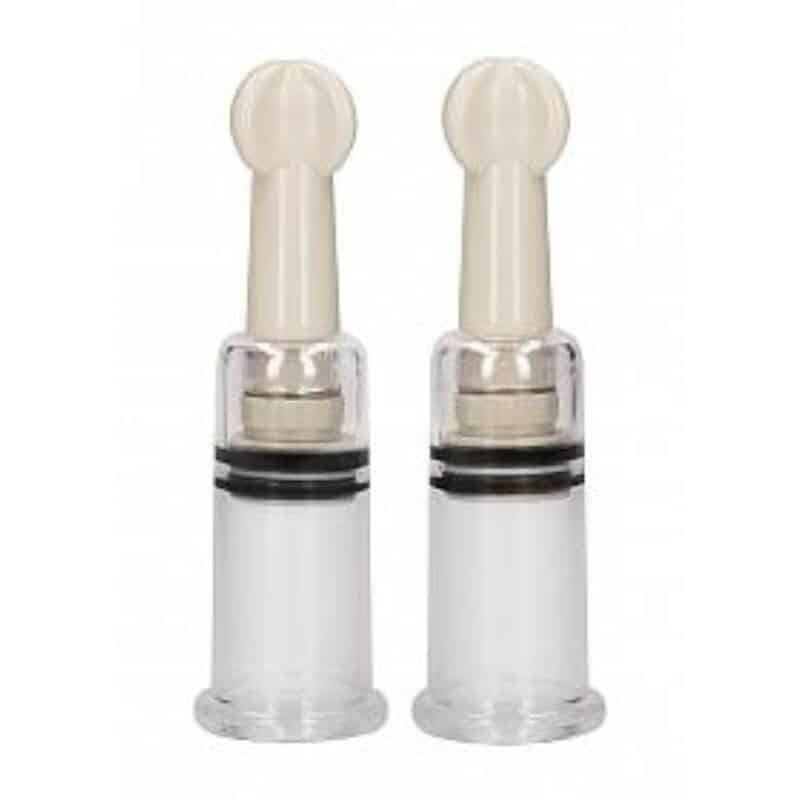 Pumped Nipple Suction Set
Description
Pumped Nipple Suction Set
Feel more sensitivity and the stimulation of suction during solo or partner play with the easy to use Pumped Nipple Cups and Suction Set.
NIPPLE STIMULATION
With these acrylic nipple suckers, you can temporarily increase the size of your nipples to heighten the sensitivity of your nipples. Nipple suckers are perfect for teasing before, during or after-play sexual play.
HOW TO USE
Hold them against your skin — nipples, neck, other sensitive spots — and turn the handle to the left to create a vacuum.

Compatible with all types of lubricant, we recommend that you do NOT use for nipple suckers for more than 20-30 minutes total for both breasts.
SIZES
Small

4″ x 1.1″ x 1.1″
Inner diameter .75″
Insertable length 1.57″

Medium

4″ x 1.6″ x 1.6″
Inner diameter 1.1″
Insertable length 1.4″

Large

4″ x 2.4″ x 2.4″
Inner diameter 1.5″
Features:
Easy to use nipple suckers
Heightens sensitivity and adds stimulation
Acrylic