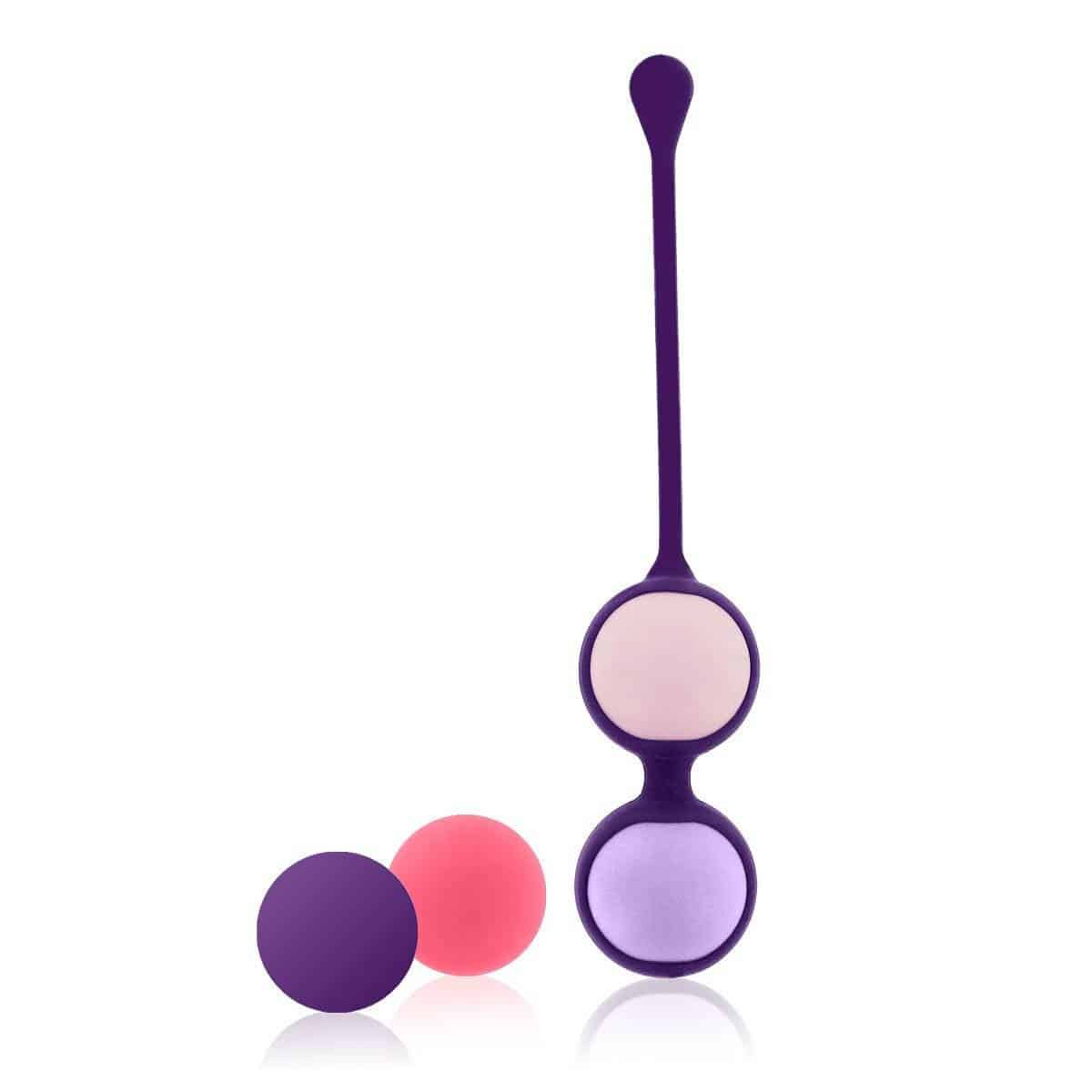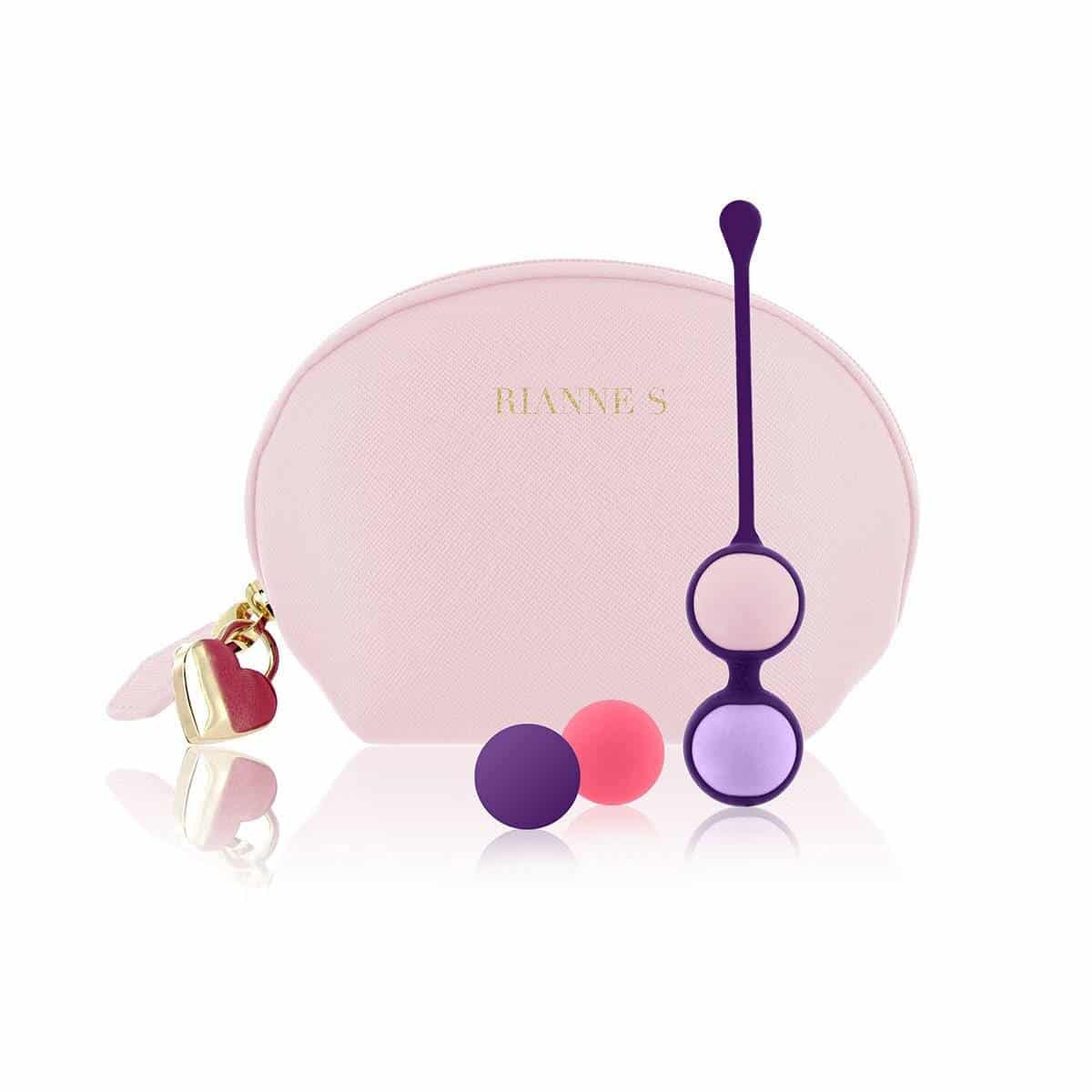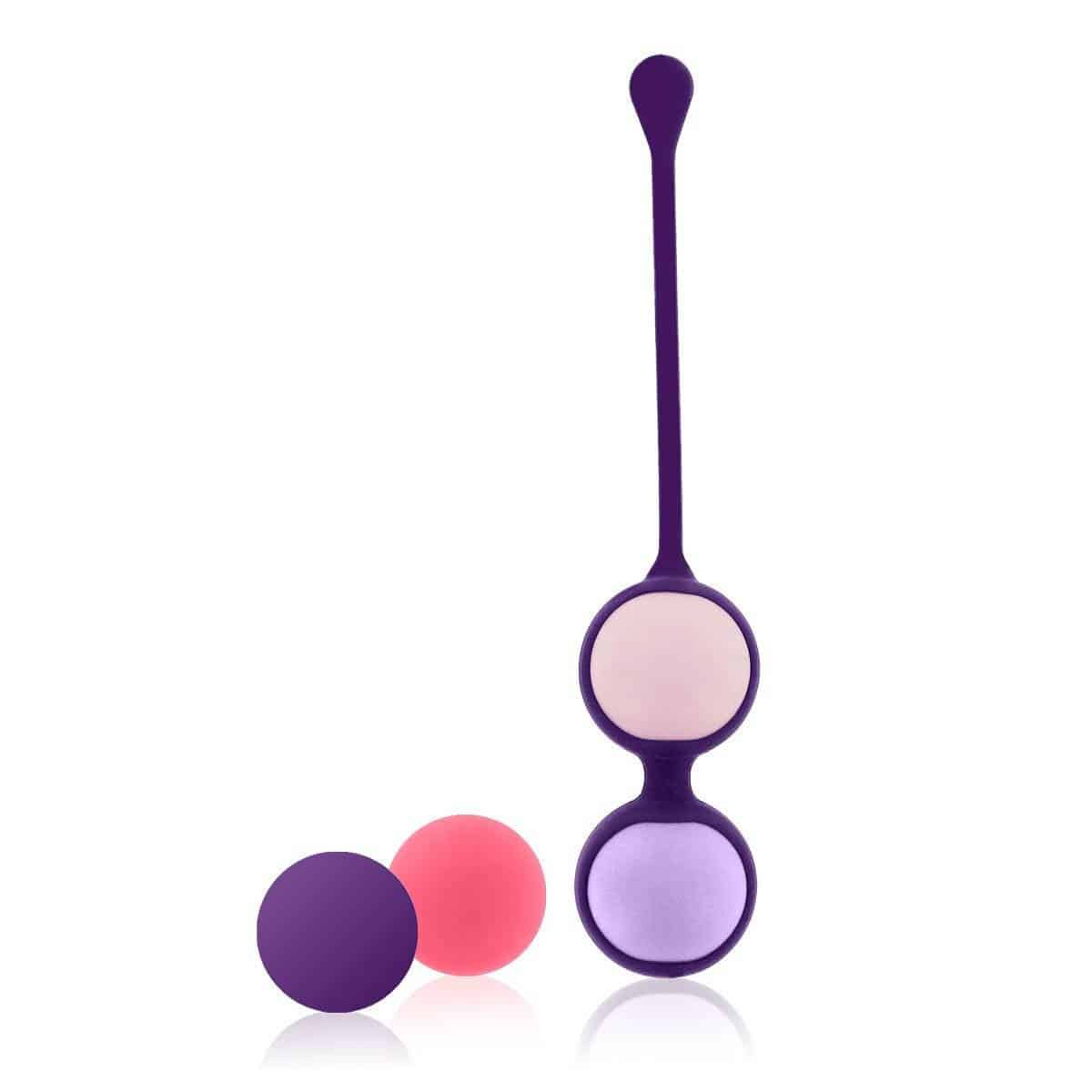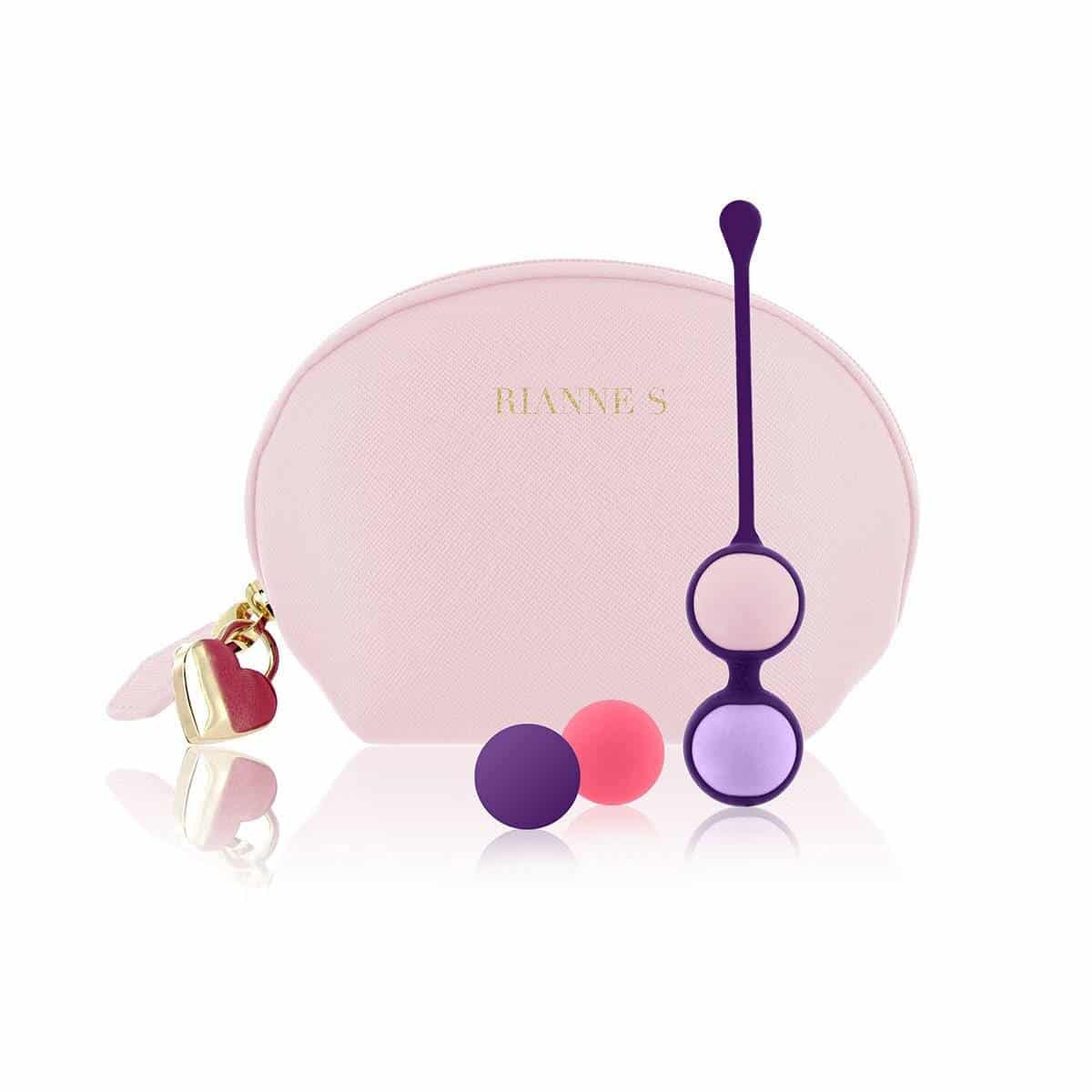 Rianne S Playballs Kegel Balls
Description
Rianne S Playballs Kegel Balls



Rianne S Playballs are kegel balls with different weights that will help you exercise to strengthen your pelvic muscles and help you have stronger orgasms.
The set comes with ben wa balls in 4 different weights, which can easily be switched in the silicone holder, along with a storage bag.
How to use the Rianne S Playballs:
Step 1: Either insert one ball at a time or use 2 balls with the holder. Use water based lubricant to help them glide in. Inserting them is similar to inserting a tampon. In case you have trouble inserting them, lift your one leg up or insert them while lying down.
Step 2: To hold the balls in the vagina, squeeze your PC muscles. You should get a feeling of fullness and something pushing down in your vagina.
Step 3: Practice holding them in for 15 minutes a day, increasing the number of minutes as muscles strengthen.
Step 4: You can remove the balls by pulling the chord. Or, remove the kegel balls by sweeping a finger into the vagina, behind the first ball and gently pulling downward. Wash with sex toy cleaner.
Kegel Balls Weigh:
Deep purple | 1.94 oz.
Lillac | 1.23 oz.
Coral | .88 oz.
Nude | .53 oz.
Features:
Sensual pleasure & fitness combined
Sleek design with 4 weight options
Body-safe, comfortable and hygienic
Includes storage bag
Balls measures | 1.2″