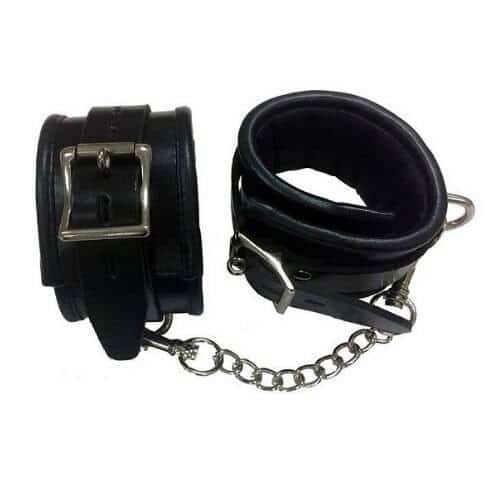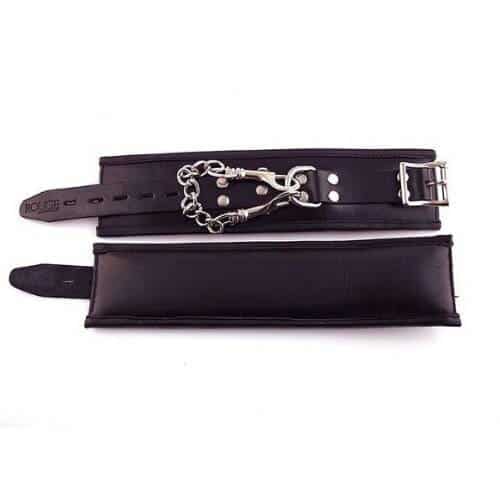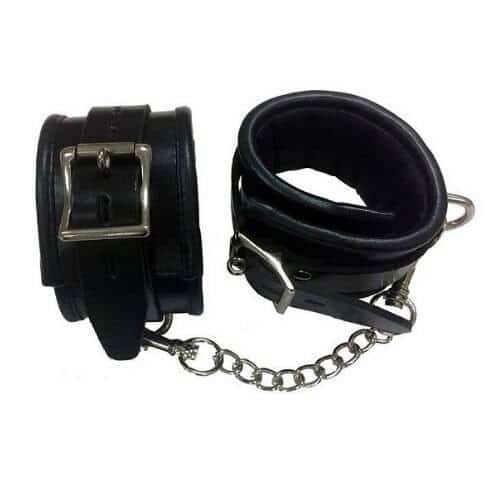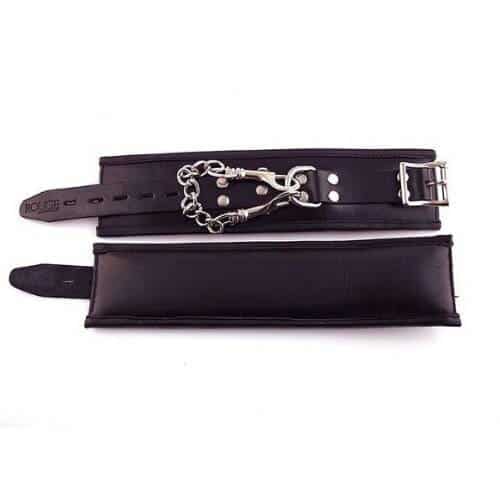 Rouge Leather Padded Wrist and Ankle Cuffs
Description
Rouge Leather Padded Wrist and Ankle Cuffs
Available in wrist or ankle cuffs, these restraints are padded and adjustable cuffs used for bondage play and activities. Each cuff has a D-ring and a detachable trigger hook chain.
Comfortable yet secure when you need them to be, these cuffs are excellent for beginners, and strong enough for more serious bondage enthusiasts.
Each cuff has a D-ring and roller buckle, which allows you to restrain your to any bed or furniture.
Features:
Includes 2 cuffs for either wrist or ankles and 1 detacher trigger hook chain
Leather padded cuffs
D-rings
Wrist cuffs | Approximate size 14.17″ x 2.75 "

Ankle cuffs | Approximate size 16.14″ x 2.75″