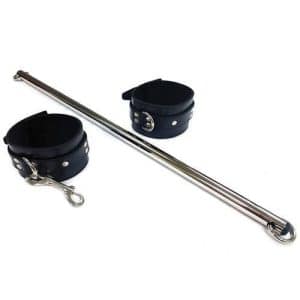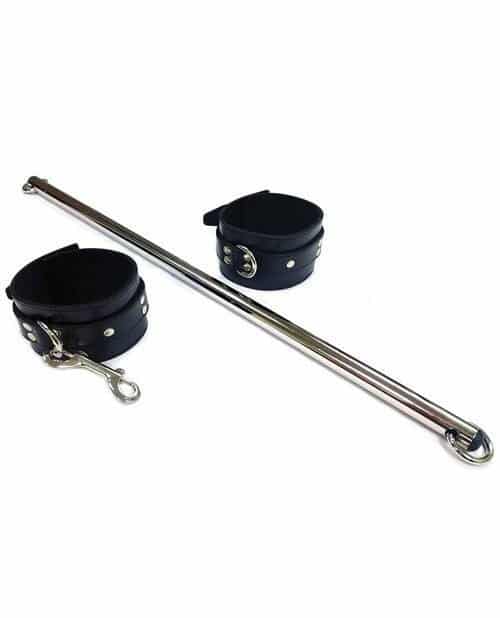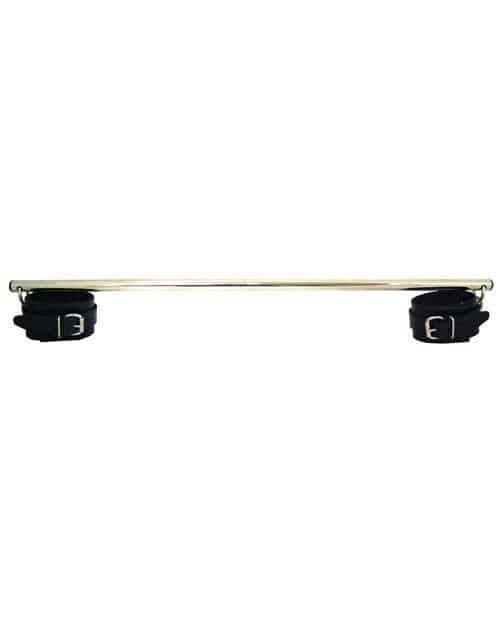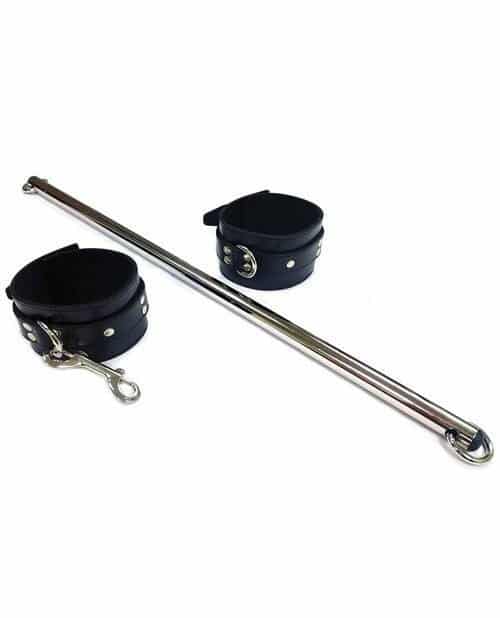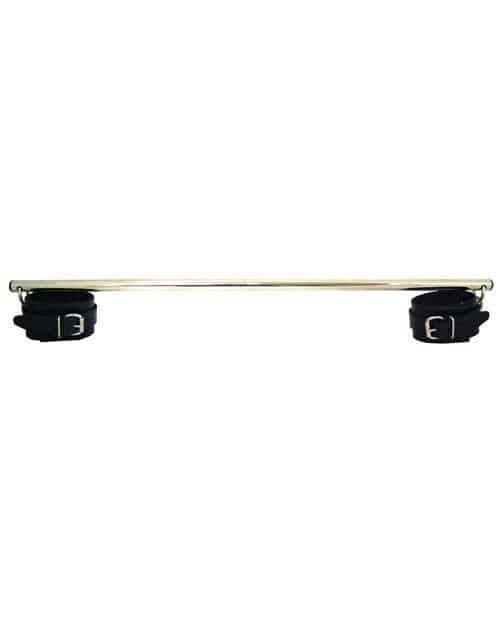 Rouge Leather Expandable Spreader Bar & Cuffs Set
Description
Rouge Leather Expandable Spreader Bar & Cuffs Set



Rouge Leather Expandable Spreader Bar & Cuffs Set is excellent bondage sex toy for couples who want to experiment with sensation play and BDSM play.
The tubular steel leg spreader allows you to put your partner in a spread leg position that will help you achieve deeper penetration. You can also hold onto the bar to increase control in face-to-face positions with the added bonus of restricting your lover.
The leg spreader works in 2 ways:
A bondage sex toy and device
A position enhancer | Squatting or standing are two favorite sex positions for using this restraint.
At either end, the spreader bar has a comfortable black leather cuff that locks tight around each ankle. The rigid spreader bar, which expands from 24″ to 38″.
Set includes:
24″ to 38″ center aluminum tube
2 cuffs
Features:
Tubular steel spreader bar
Black leather cuffs
Easy to use
Comfortable
Cuffs are one size fits most