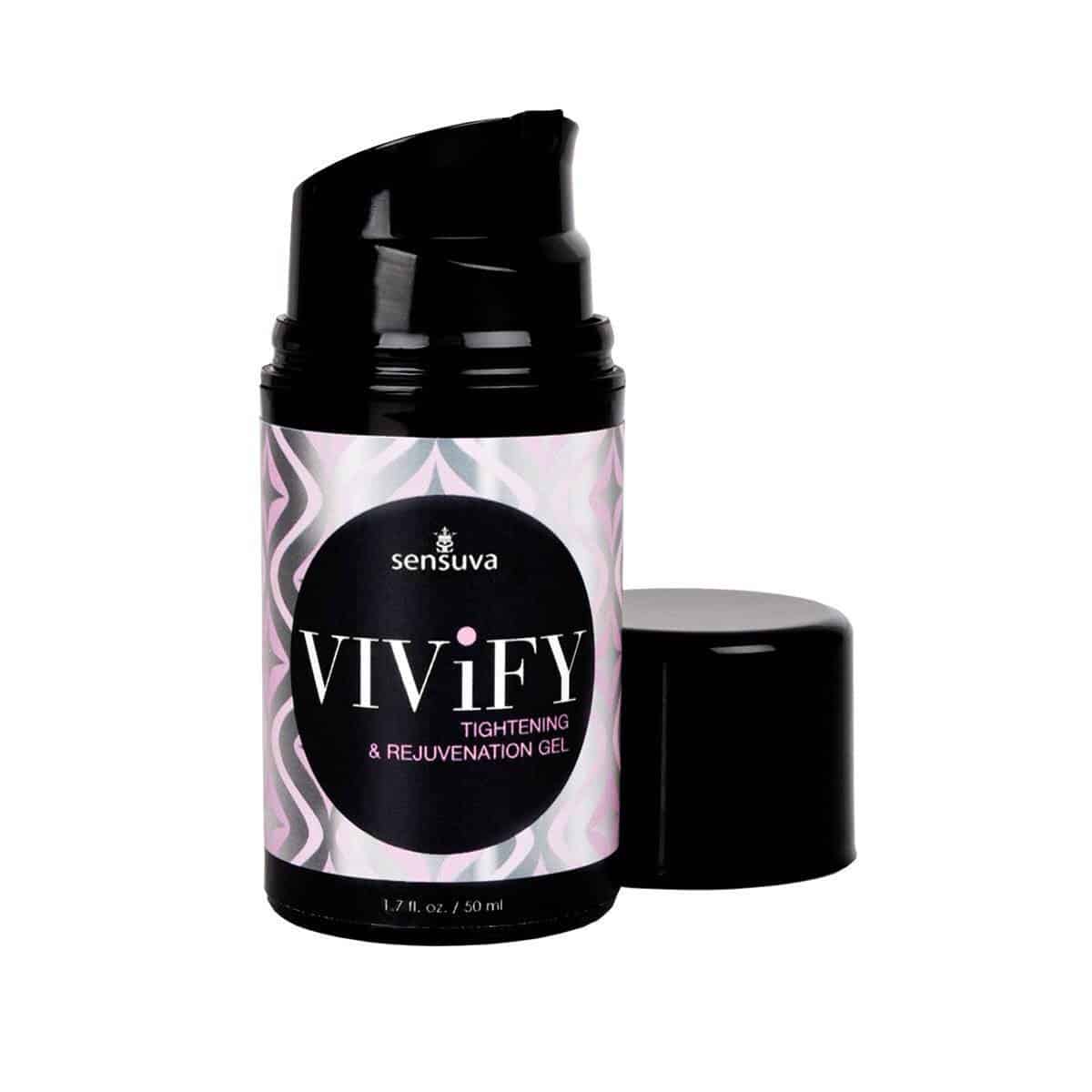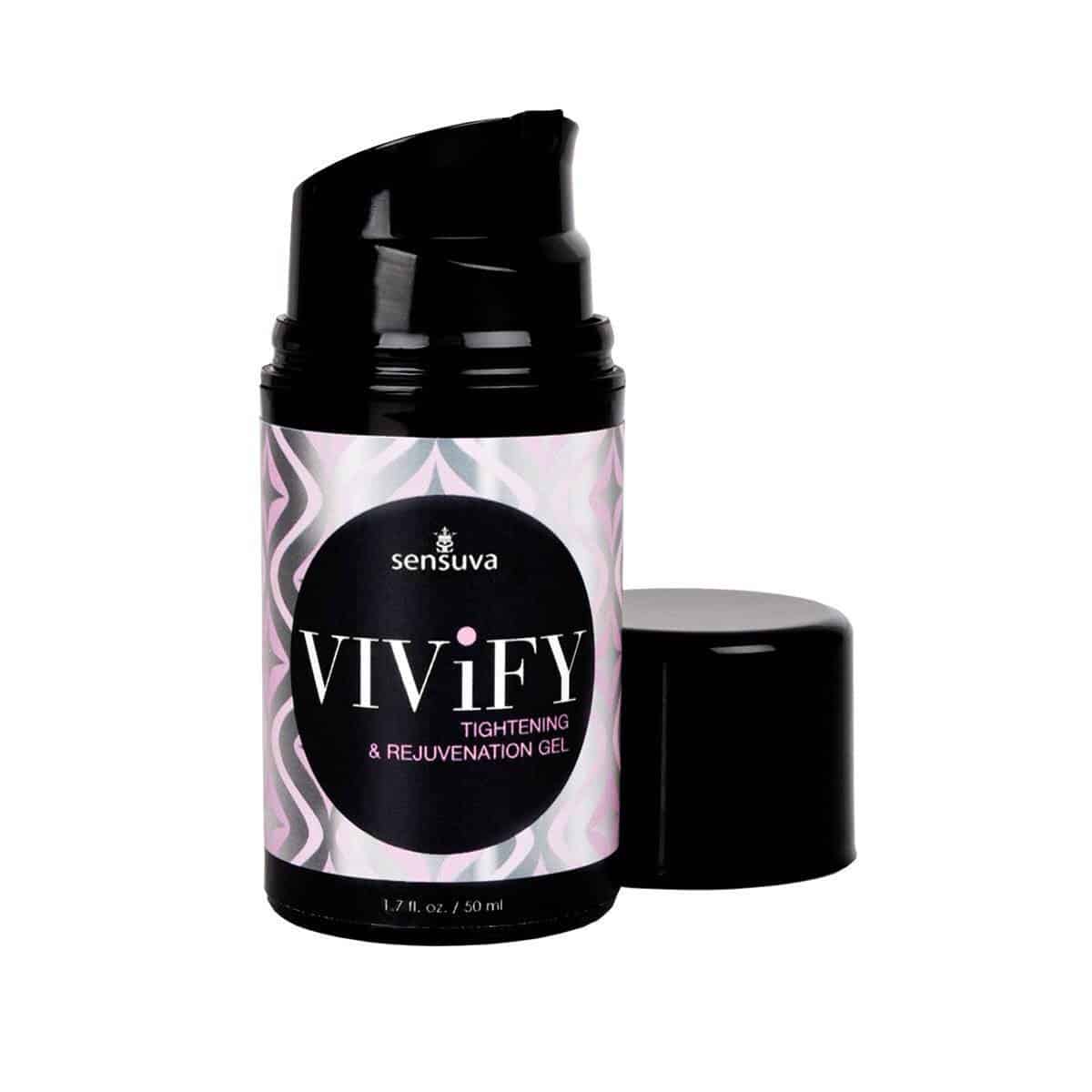 Sensuva Vivify Vaginal Tightening Gel
Description
Sensuva Vivify Vaginal Tightening and Rejuvenation Gel



Vivify is a natural vaginal tightening and rejuvenation gel that helps you enjoy the sensation of more friction during penetration making penetration more enjoyable and comfortable.
PREMIUM INGREDIENTS
Made with natural and healthy ingredients, including Organic Flax Seed and Potassium Alum, Vivify can help make a woman feel youthful, tighter, and more comfortable during penetration.
HOW IT WORKS
It works by slightly swelling the vaginal tissue and reducing the space inside the vagina, giving the vagina a youthful plushness and more friction. When the space inside the vagina shrinks slightly, couples tend to feel closer and enjoy the sensation of each other's body more.
WHEN TO USE
You want to have fun and experiment with new sensations

You lubricate excessively and want to feel more friction

After childbirth before your vaginal muscles have contracted back to normal

During menopause or hormonal changes when you have lost some estrogen making the walls of the vagina thinner and less comfortable
HOW TO USE
Apply 1-2 pumps of the vaginal tightener gel to the first inside 1/3 of the vagina 20 minutes prior to penetration.
Combine Sensuva Vivify Vaginal Tightening Gel with a Kegel exerciser or Kegel balls and you will feel like 16 again!
Tip: For a more permanent solution, try Kegel exercises to tighten the pelvic floor.
NOT for oral or anal use. DO NOT use during pregnancy.
Features:
Restores the vaginal walls to a youthful thickness
Paraben & glycerin free
Made from all-natural ingredients that hydrate and protect sensitive skin
Excellent to use with Kegel balls
Latex friendly
Available in 1.7 oz.
Ingredients | Water, Aloe Barbadensis (Aloe) Leaf Juice, Potassium Alum, Linum Usitatissmum (linseed) seed extract (Flax), Propanediol, Hydroxyethylcellulose, Sodium Citrate, Gluconolactone, Sodium Benzoate, Guar Hydroxypropyltrimonium Chloride