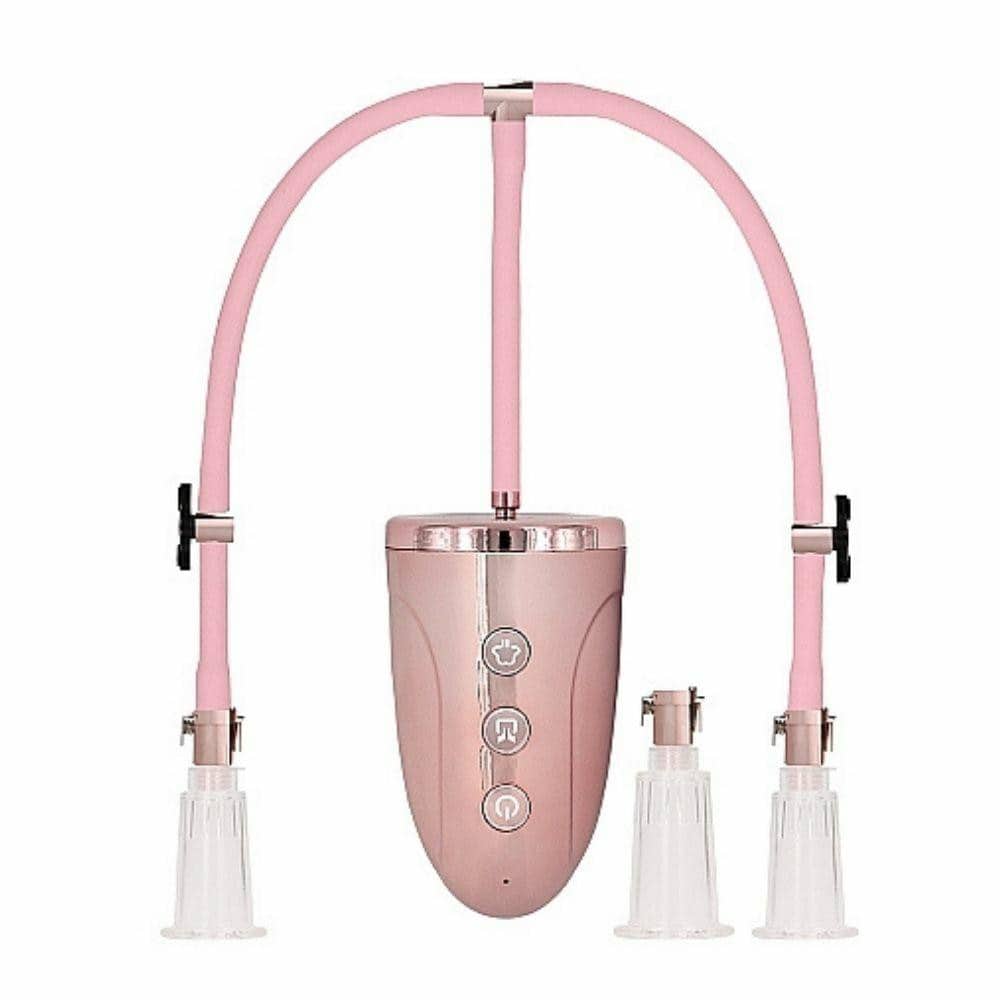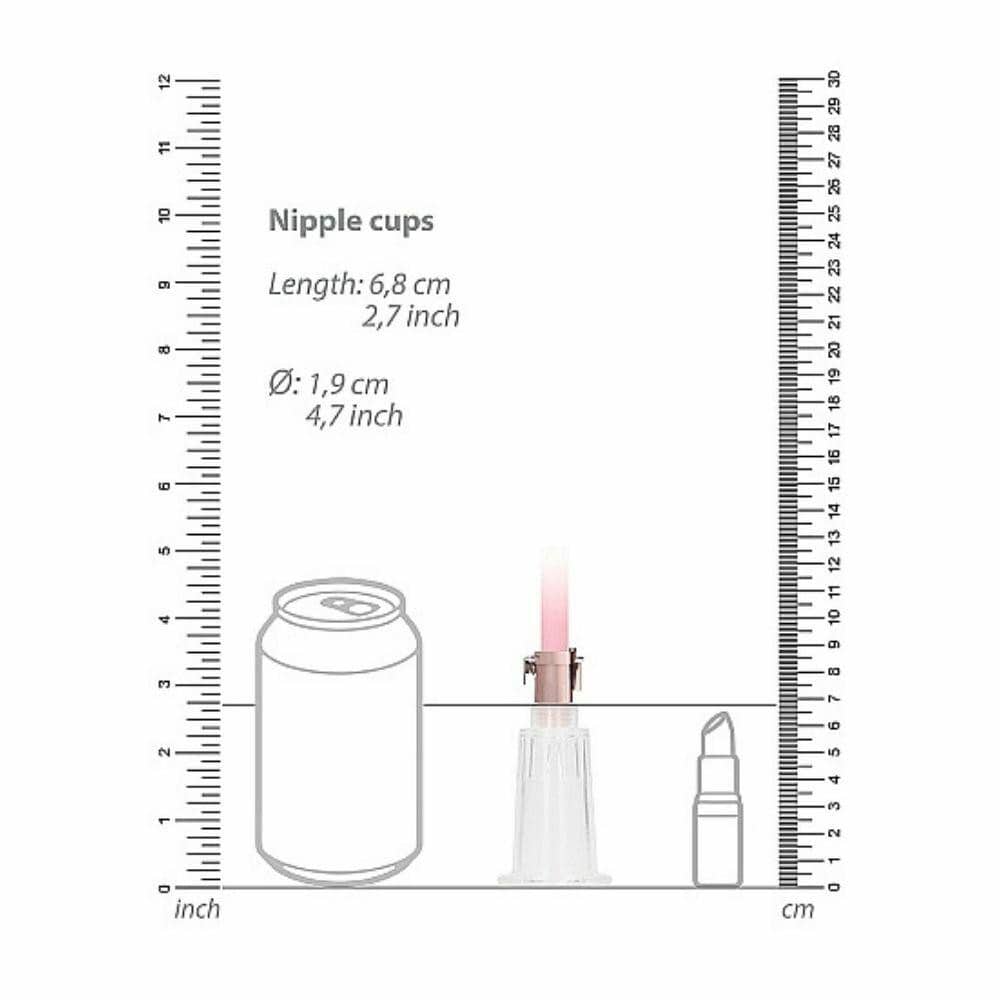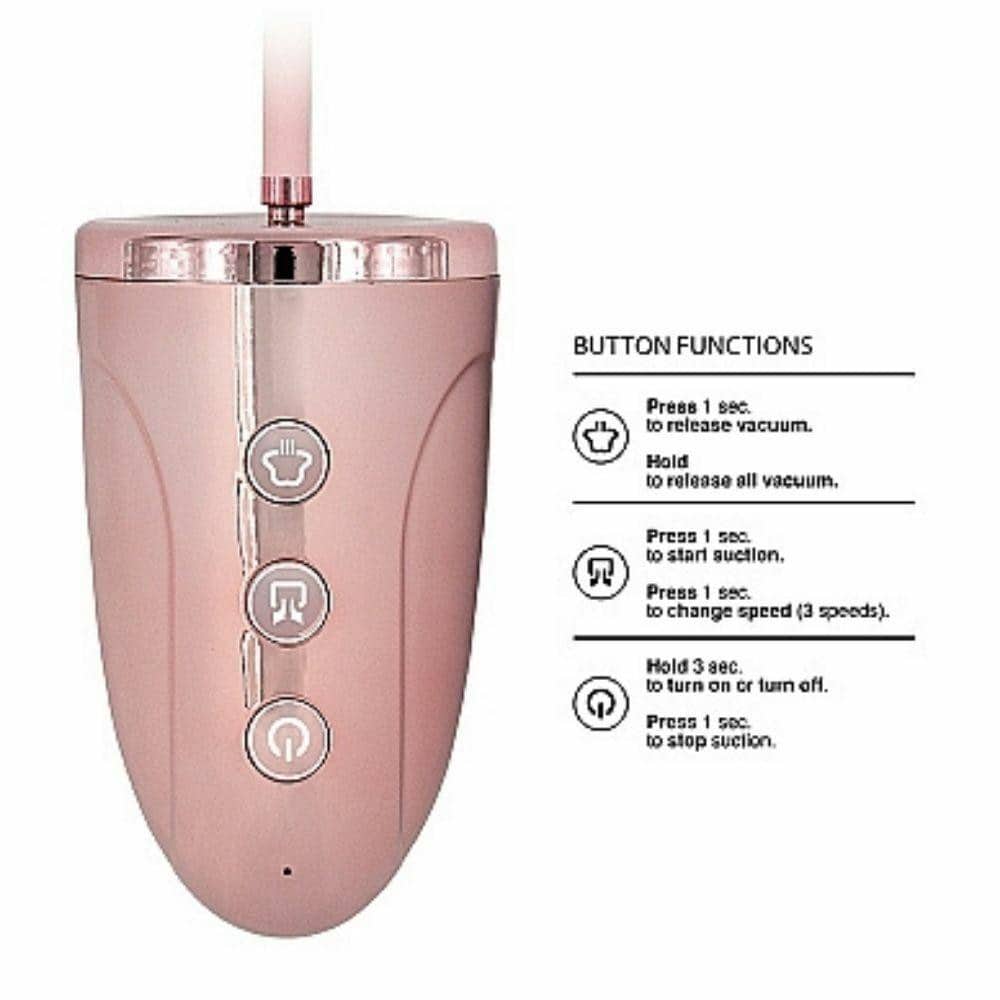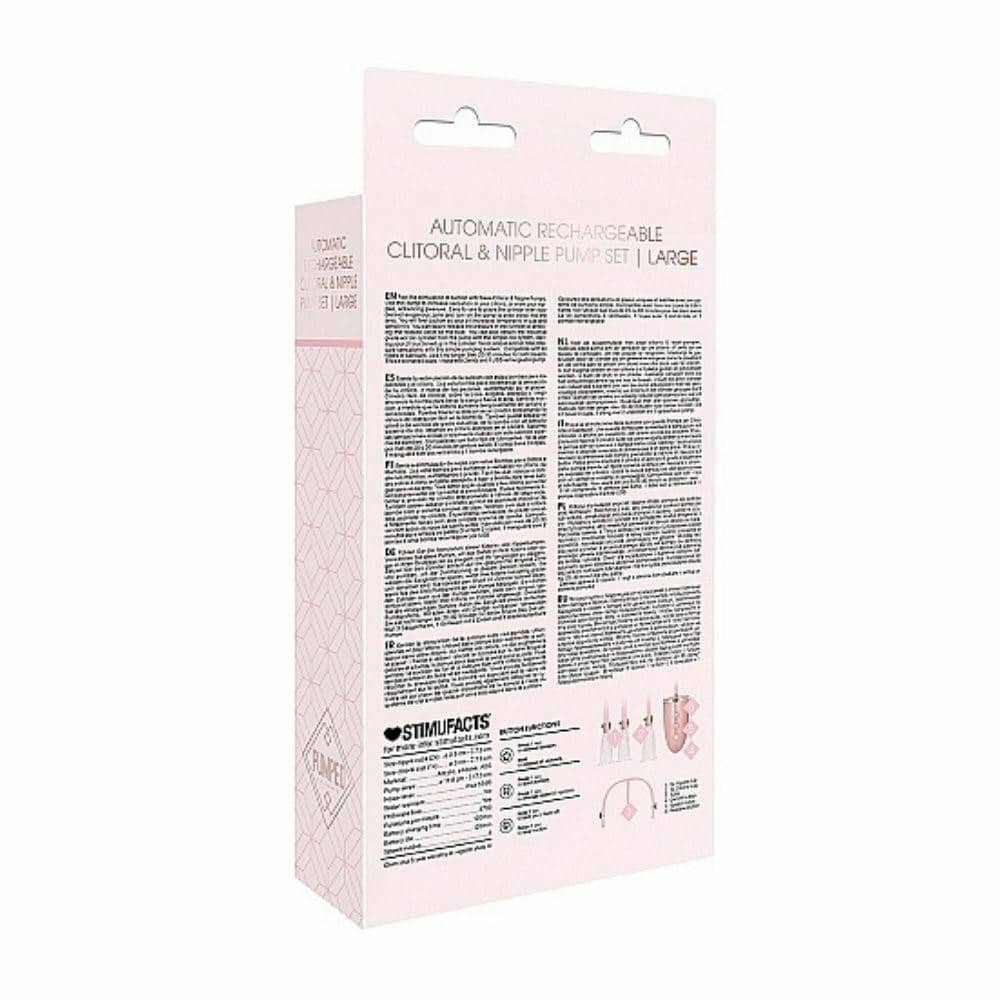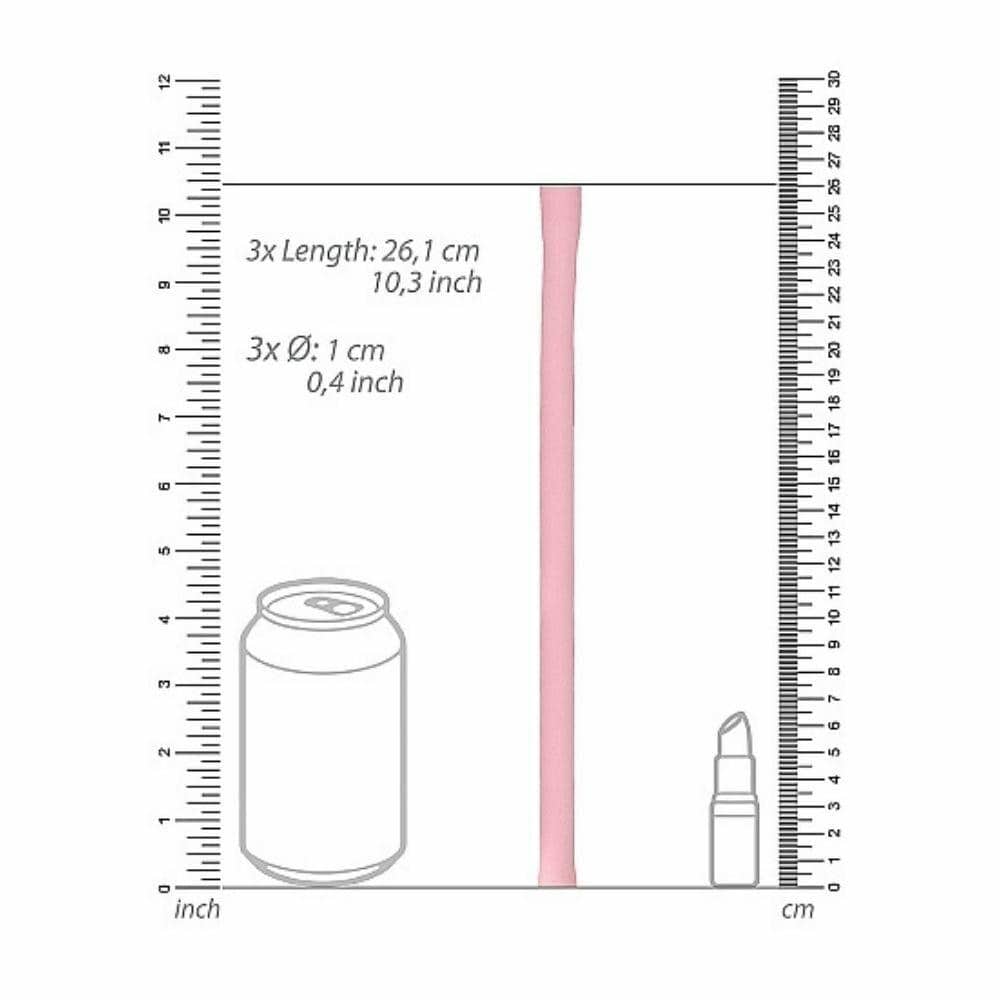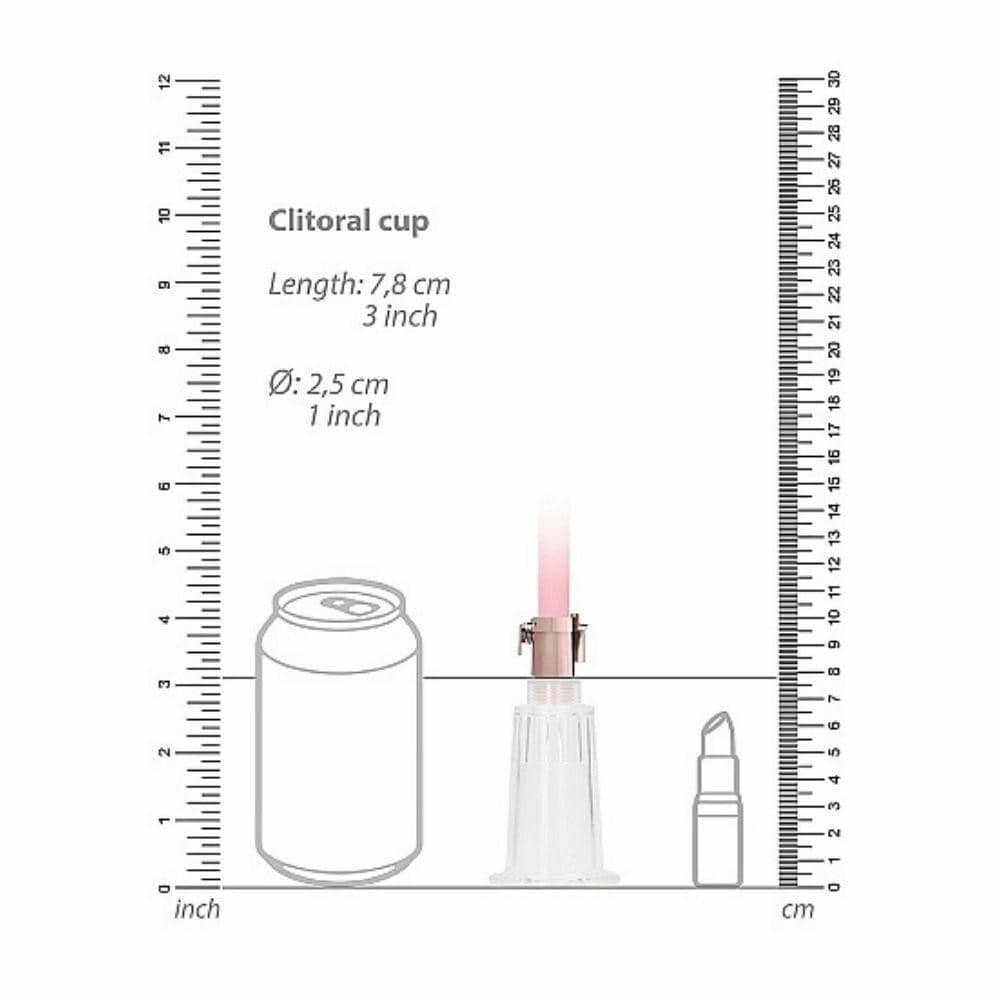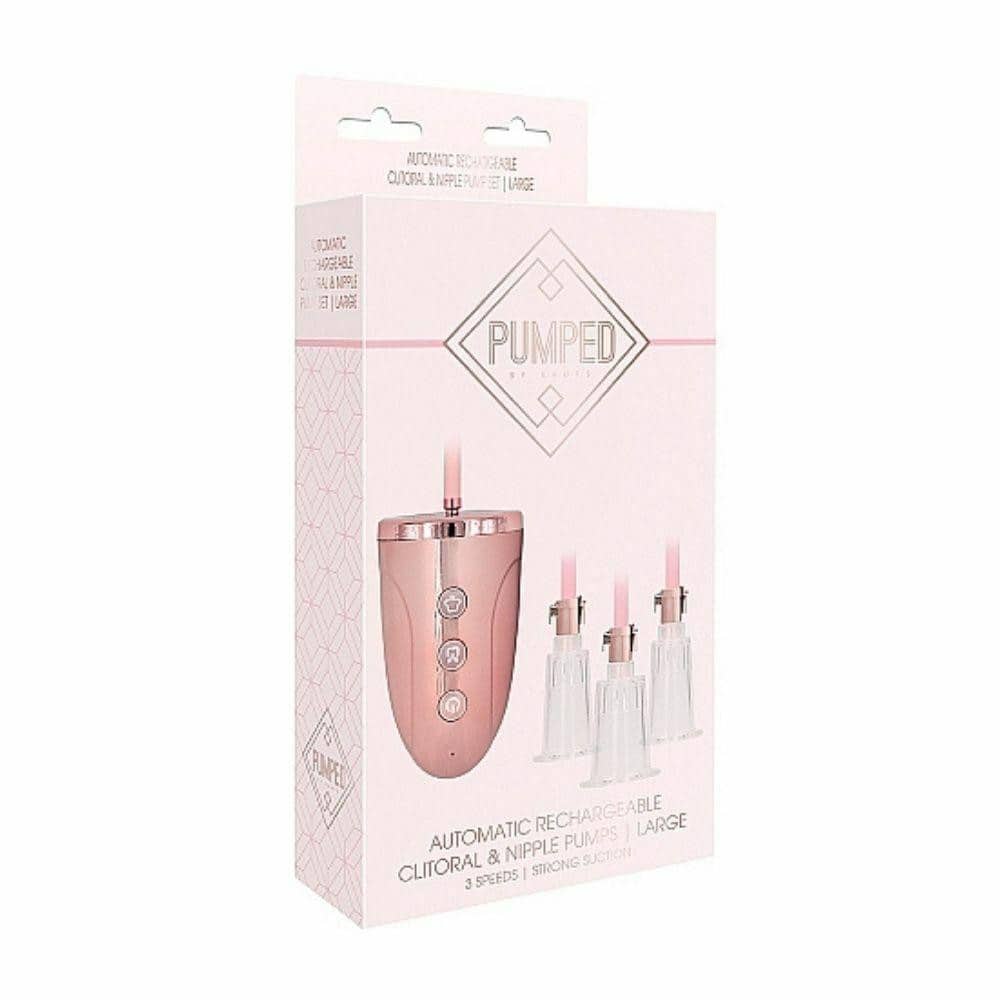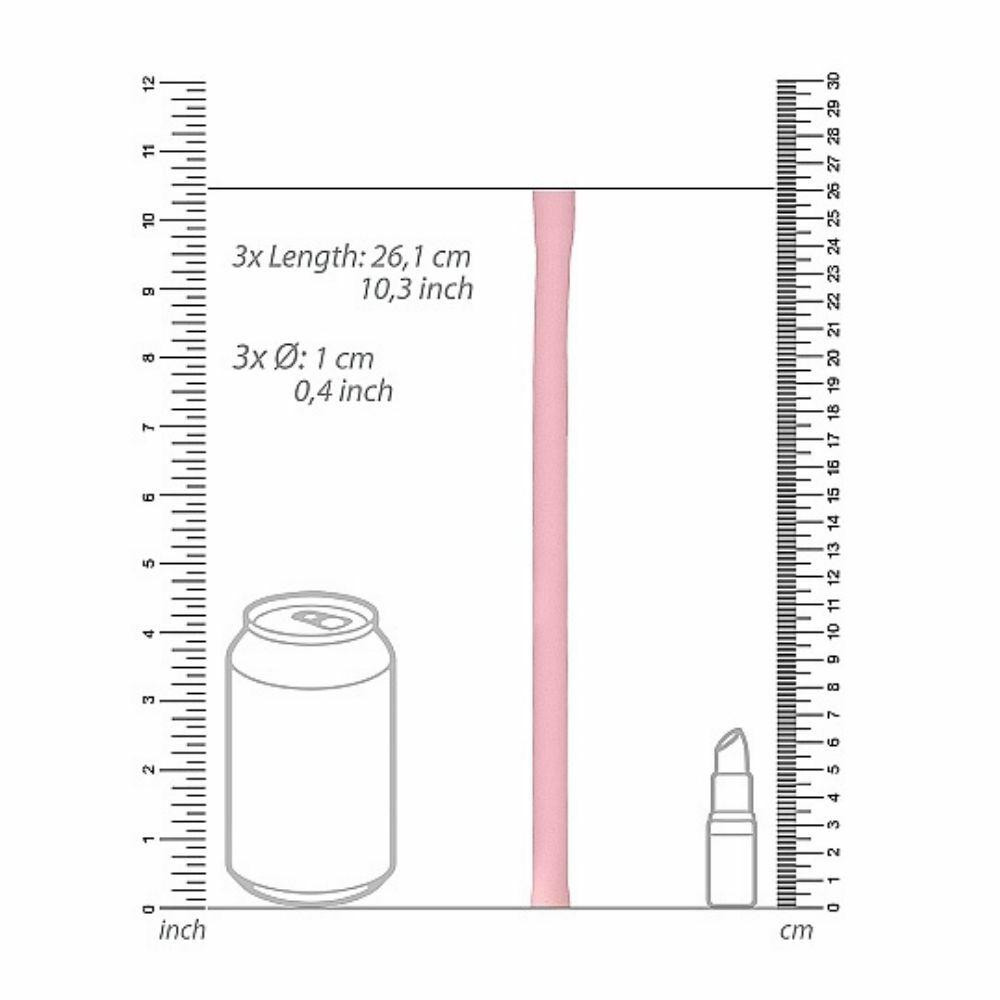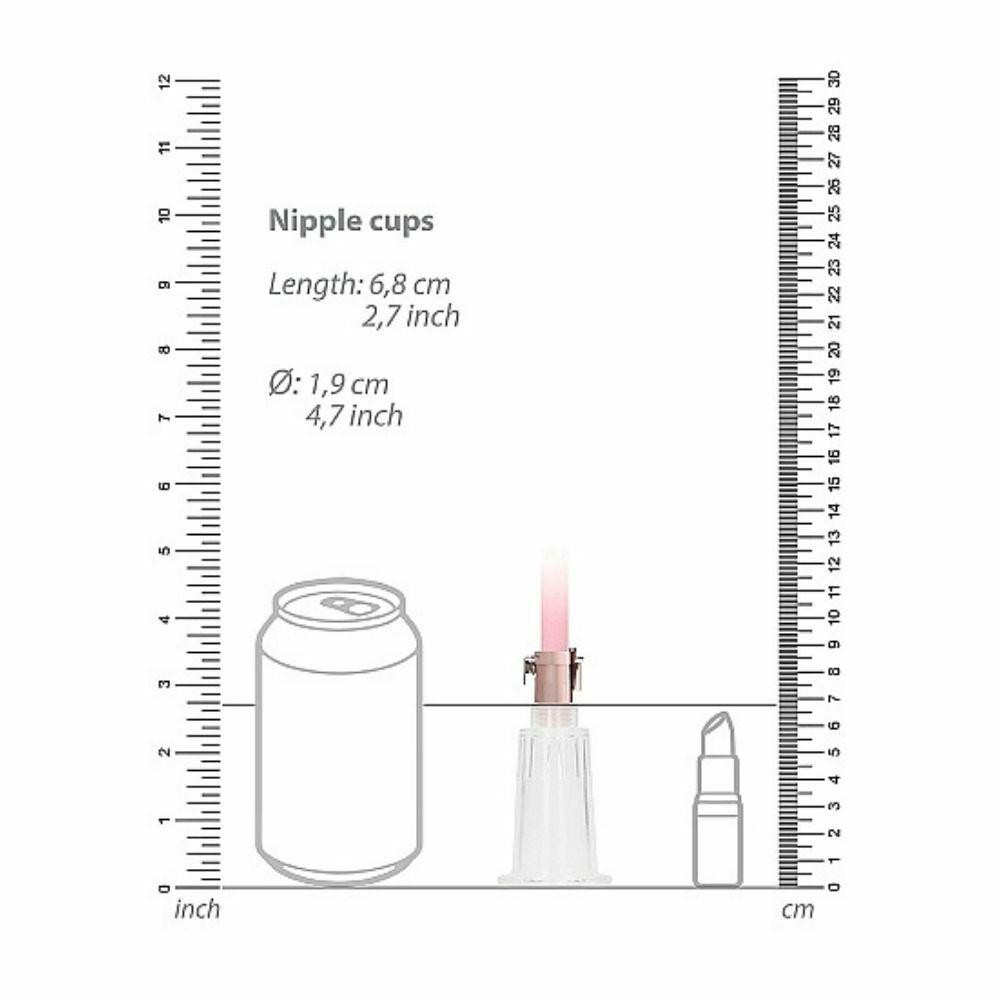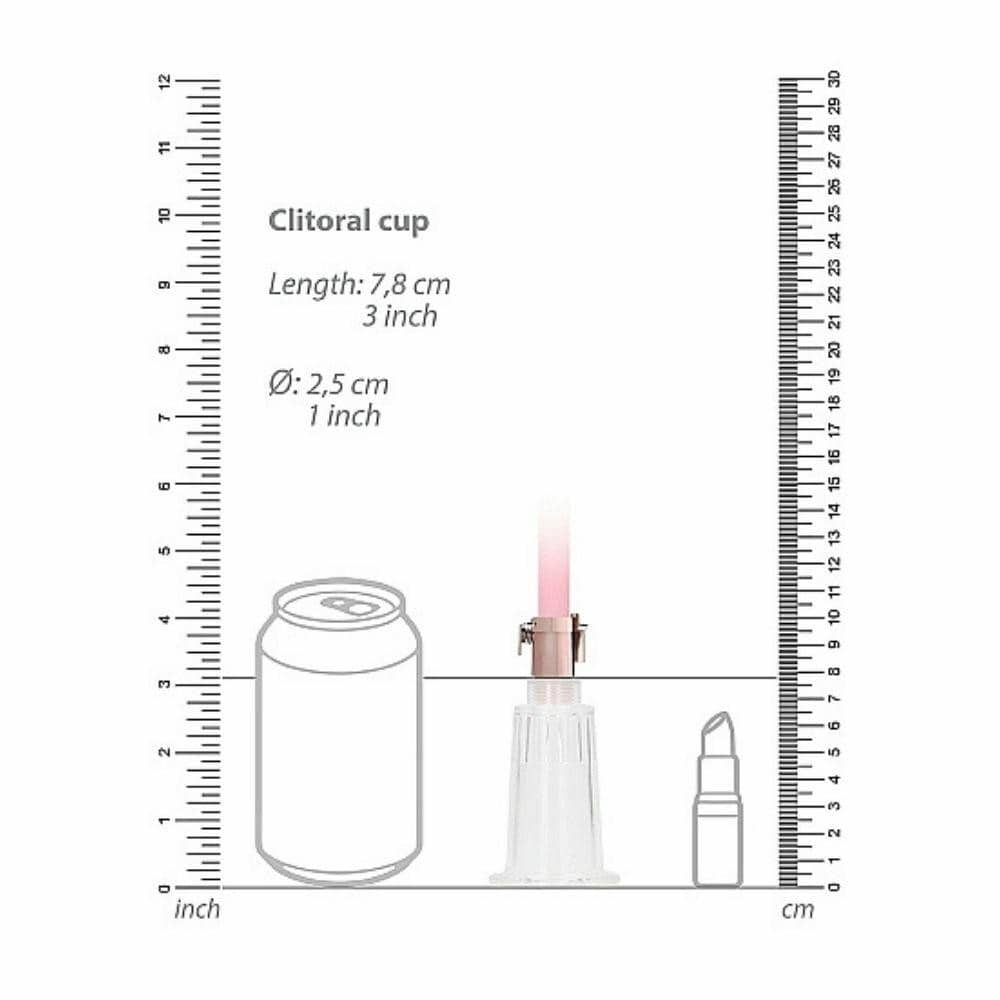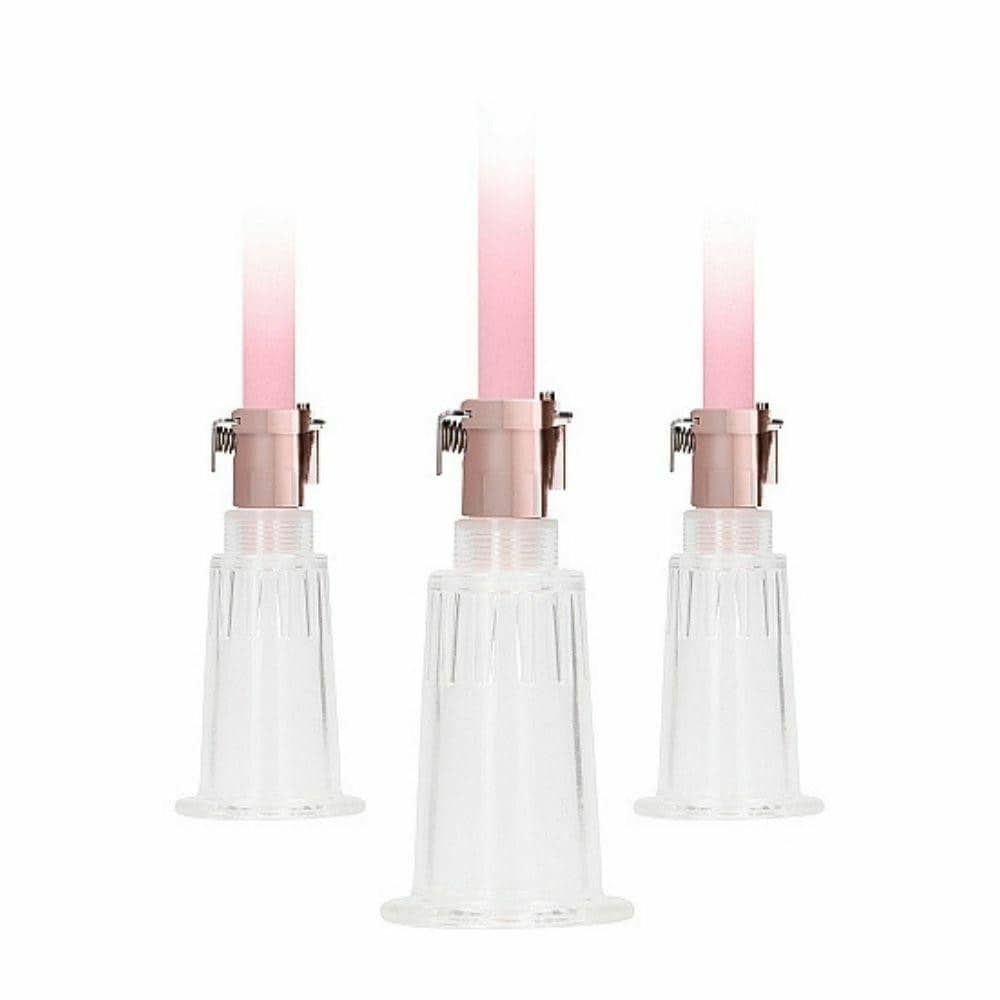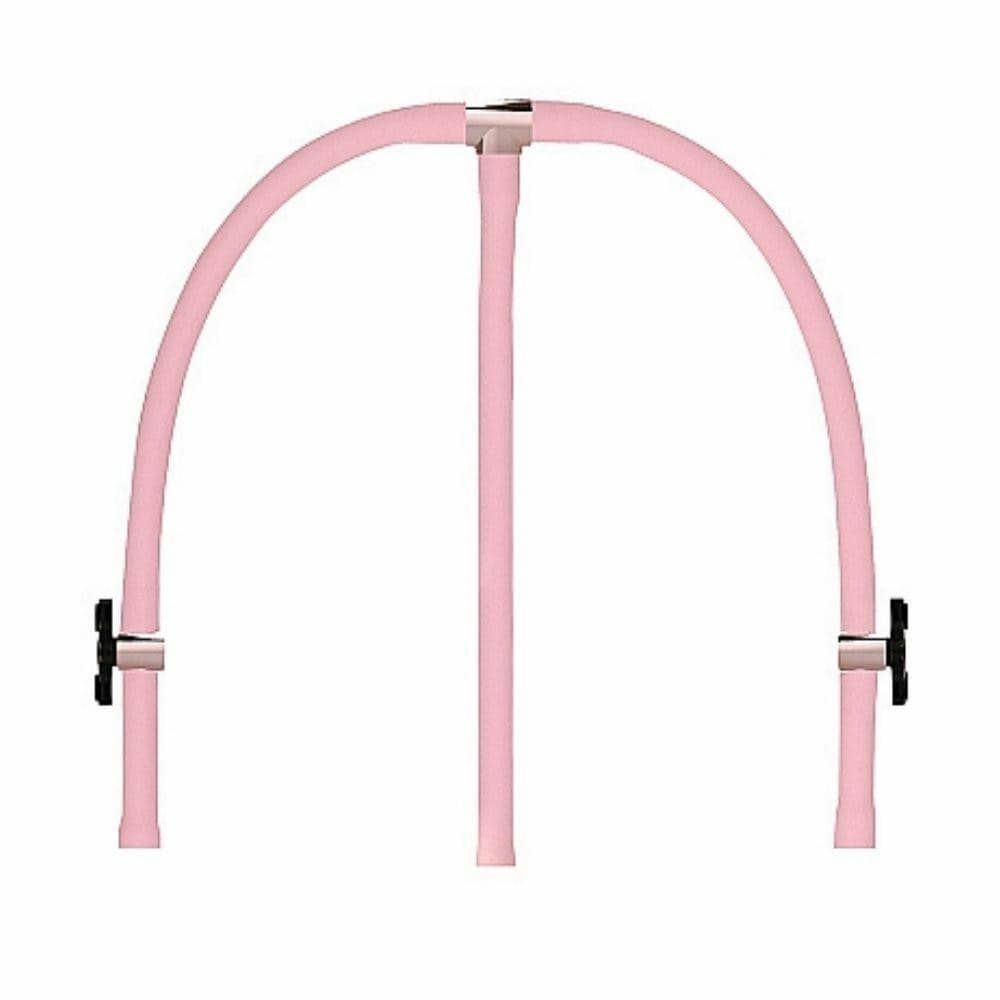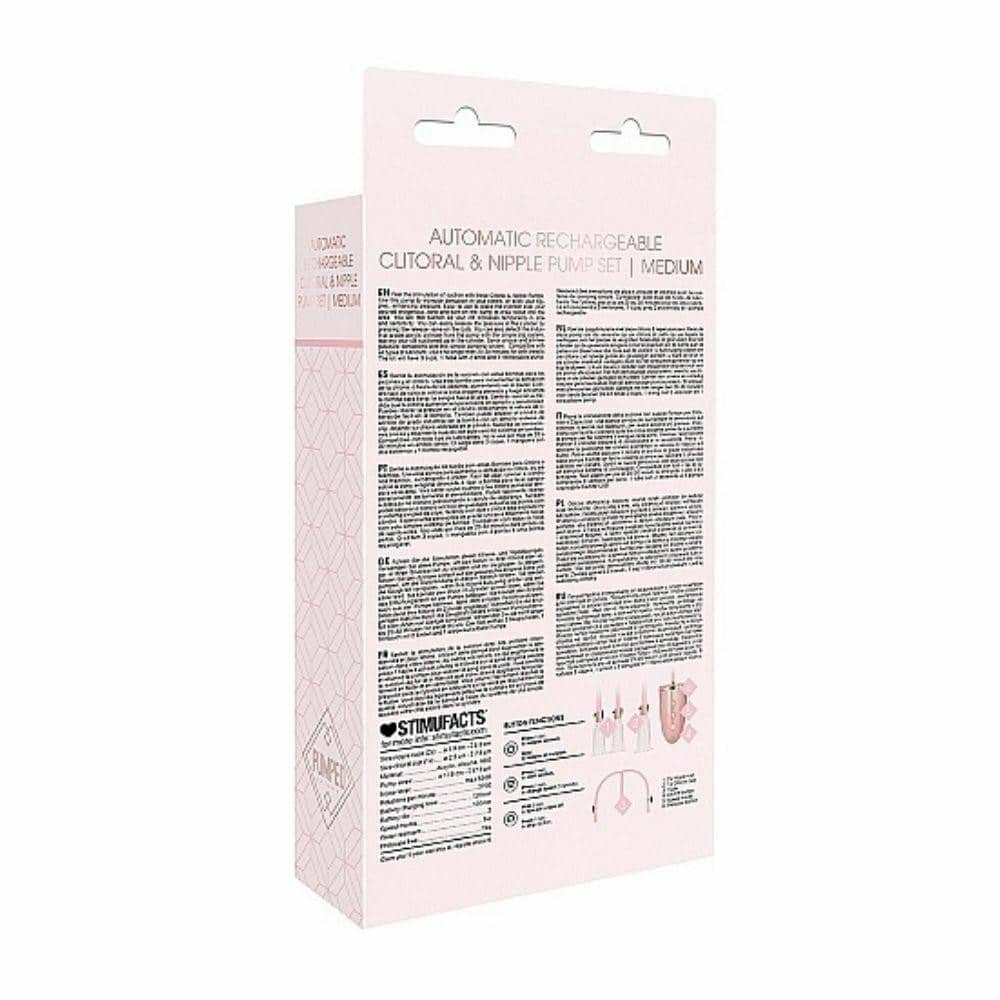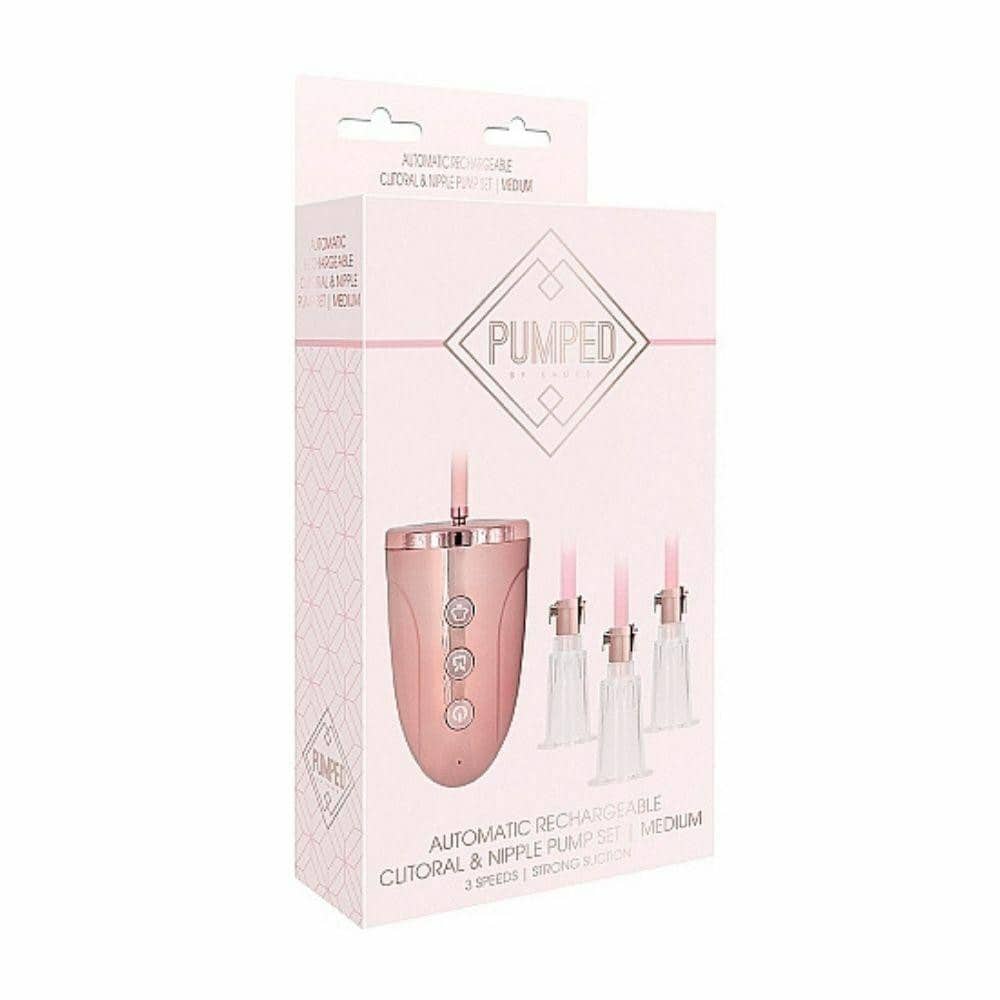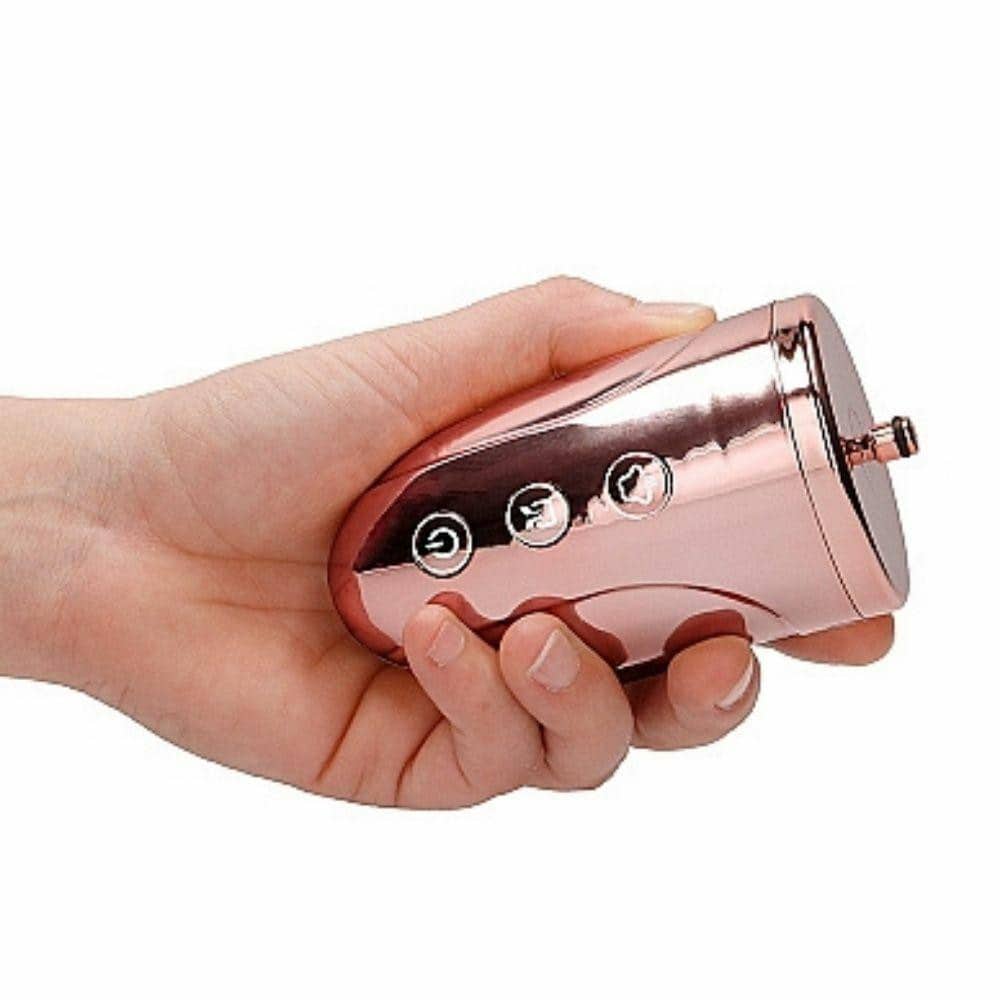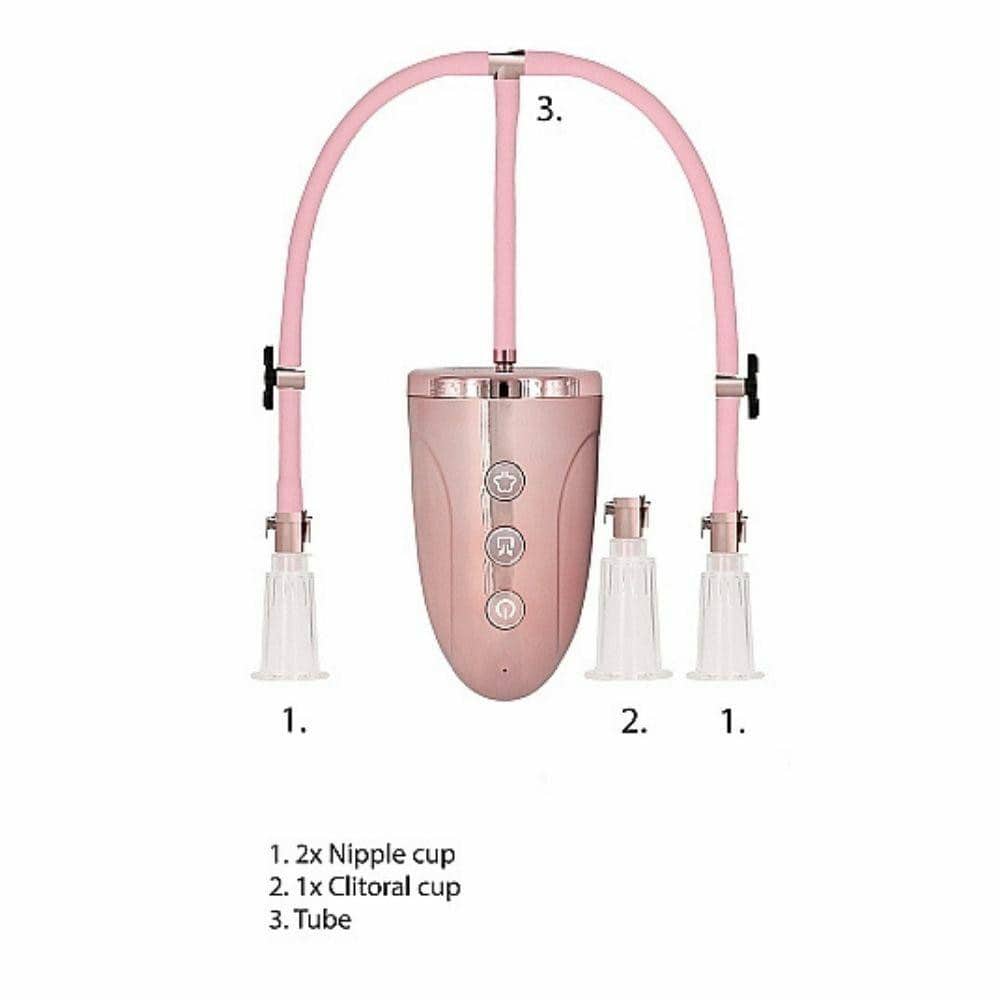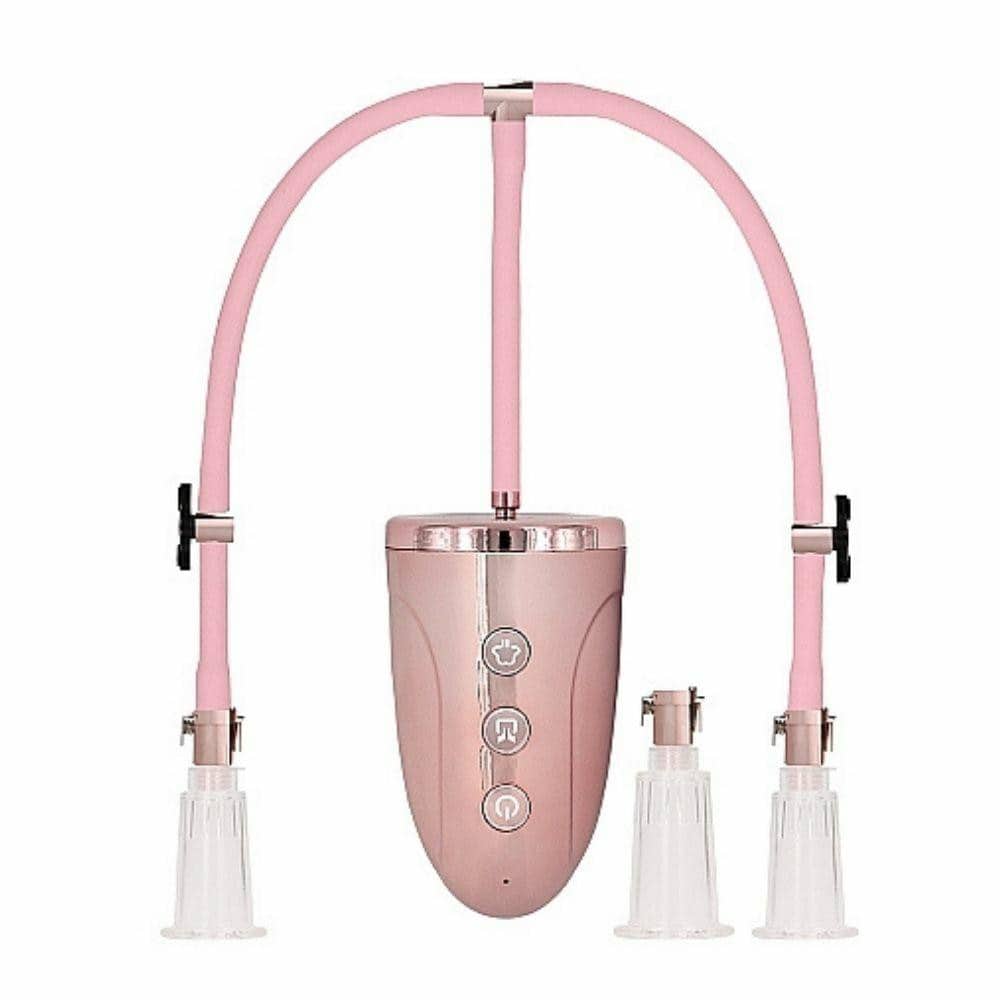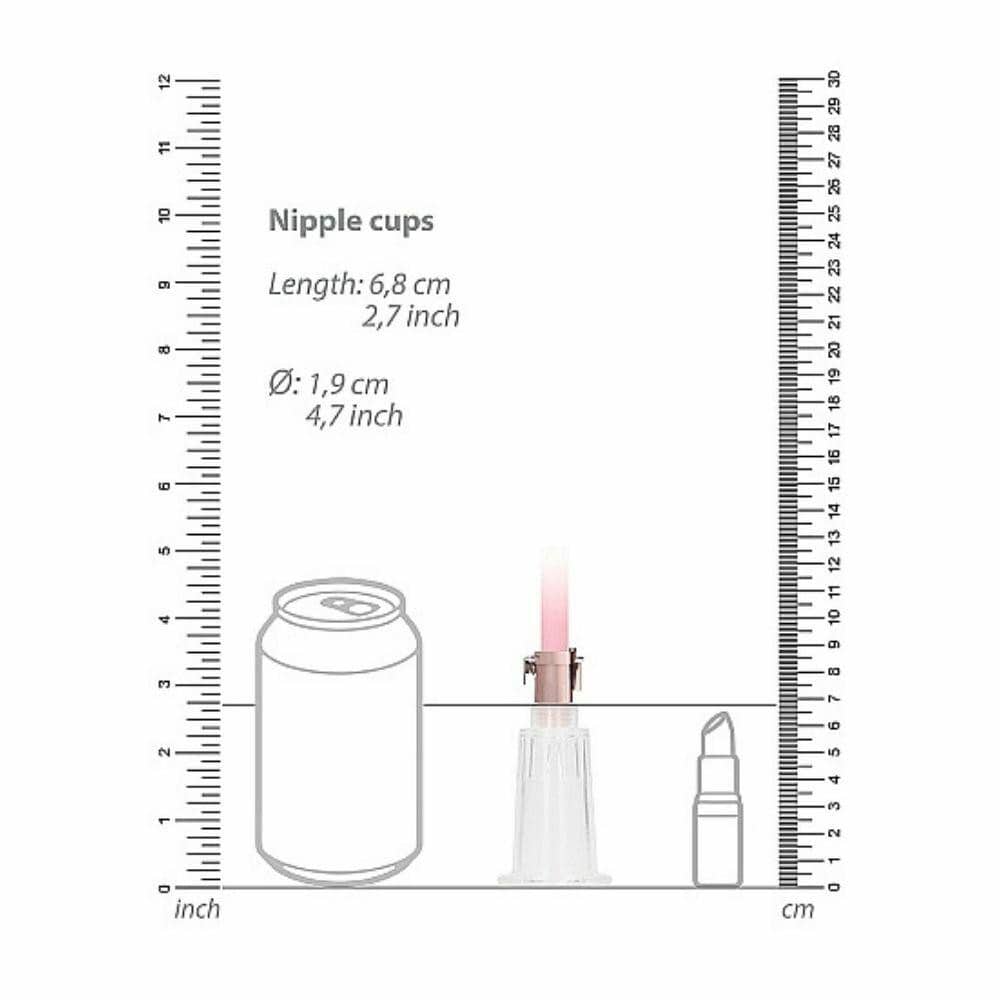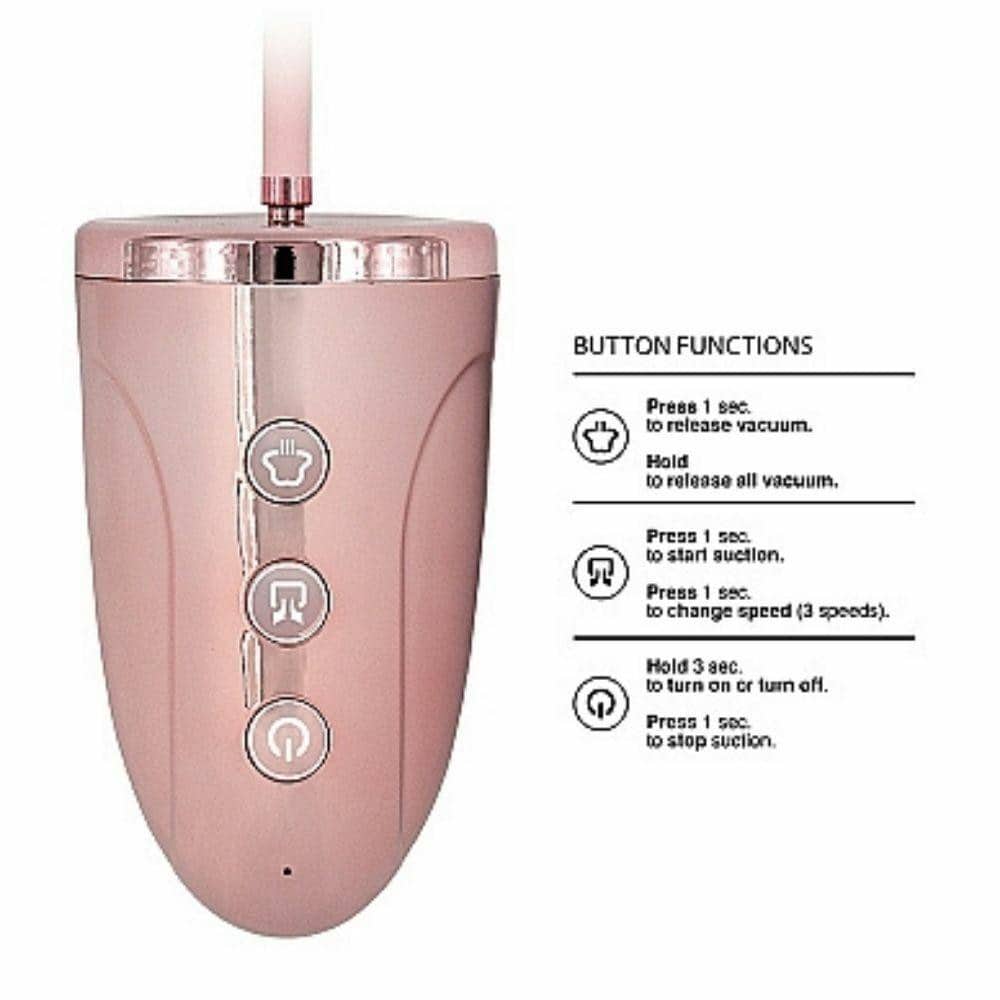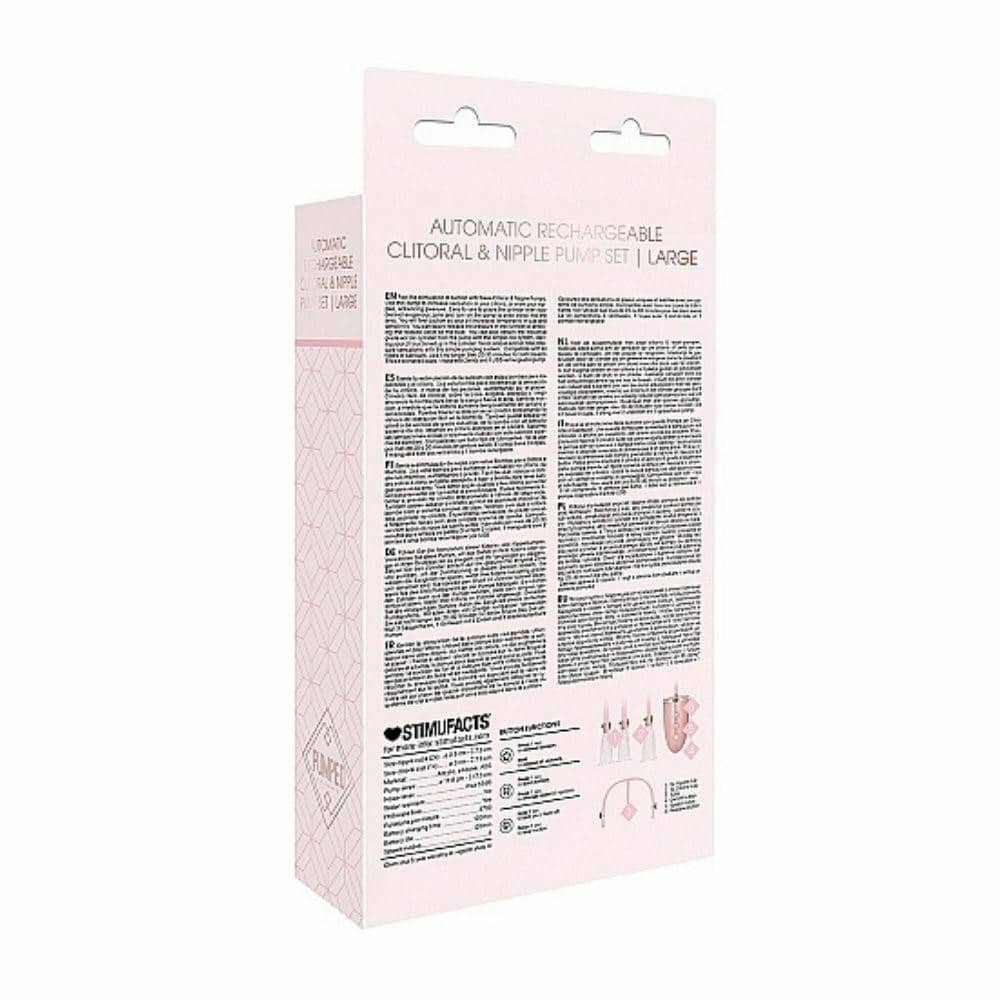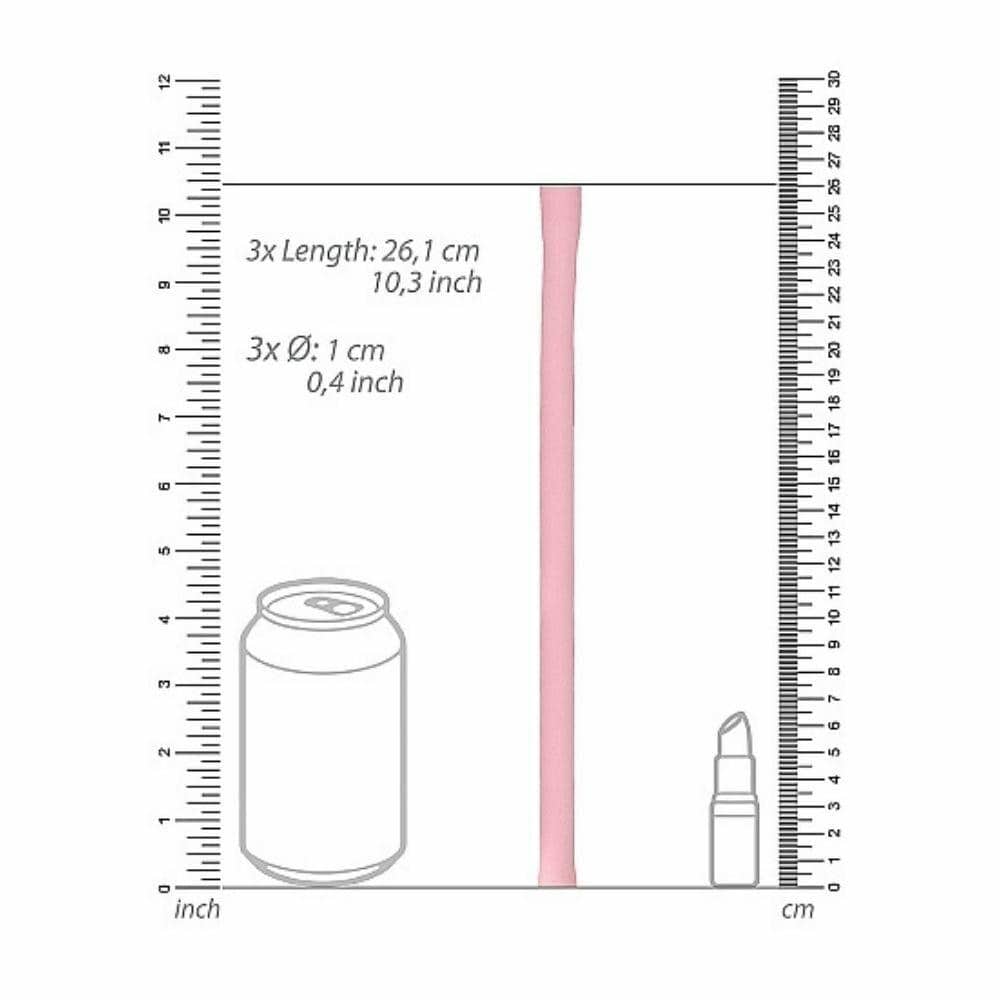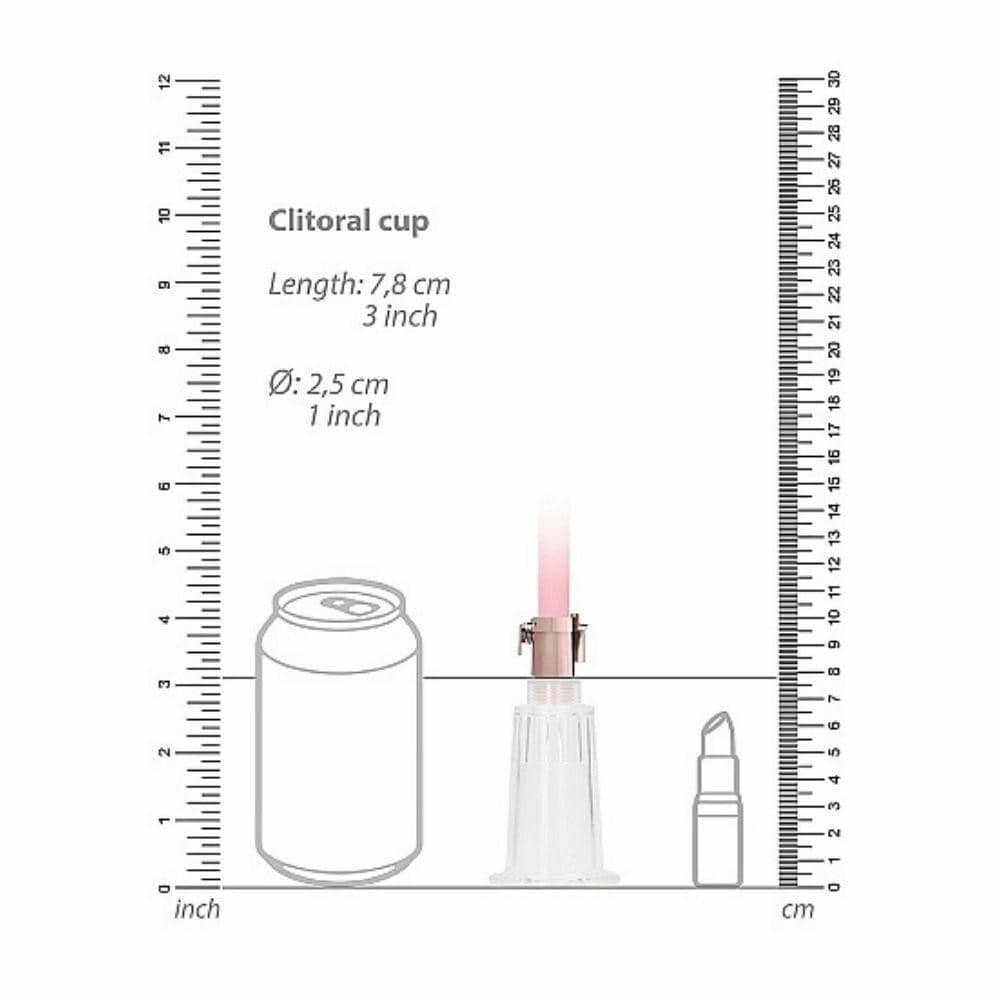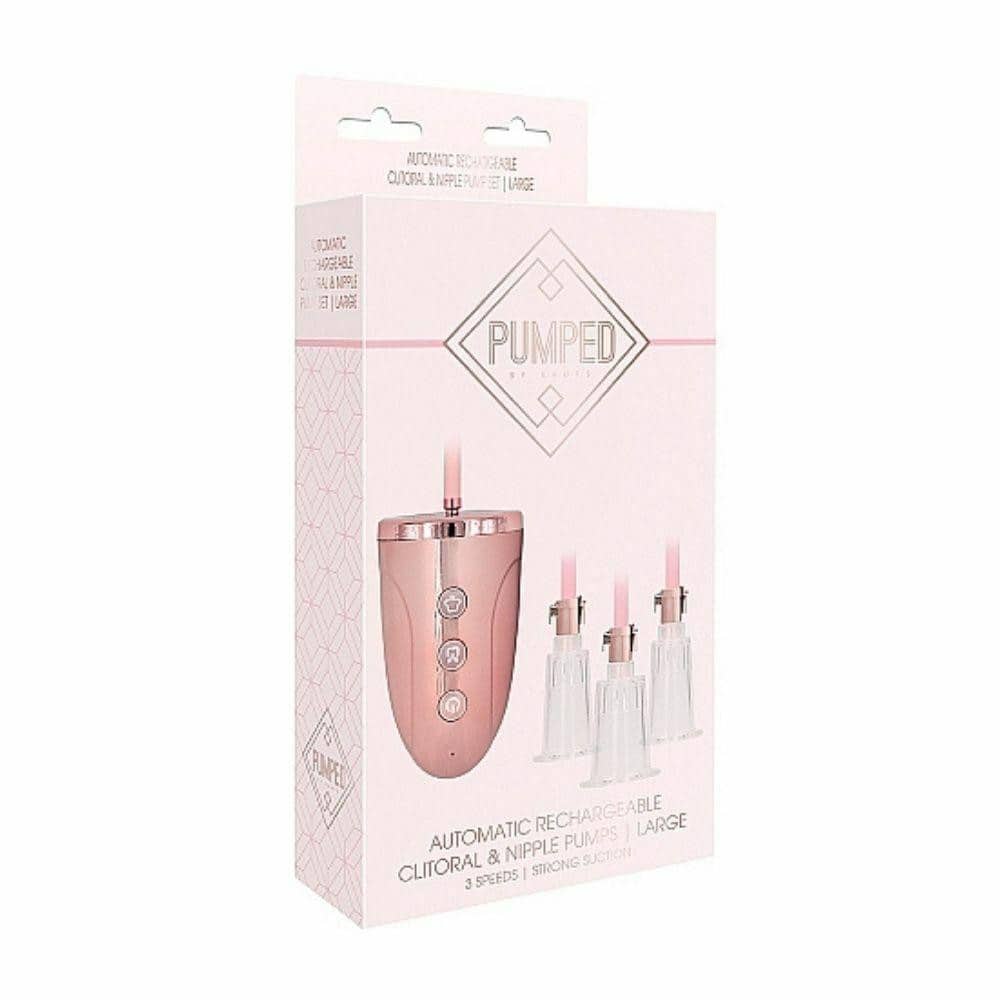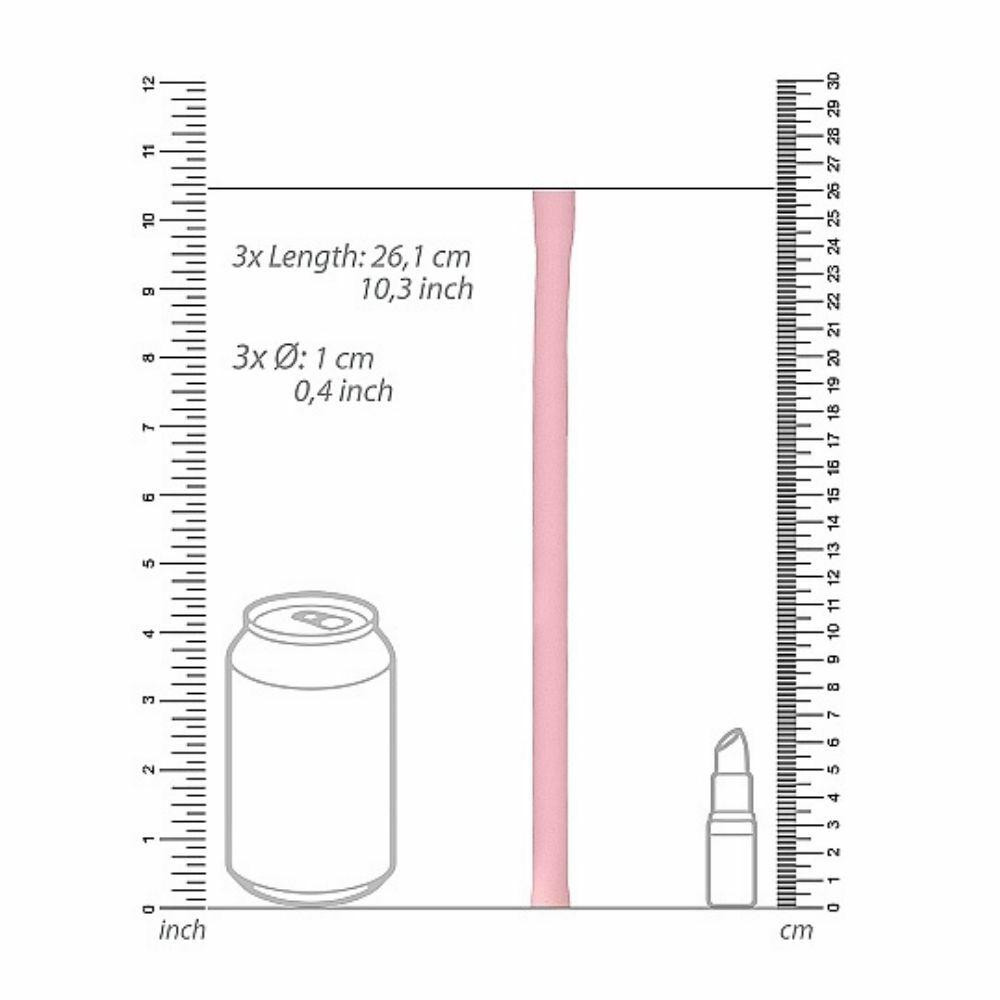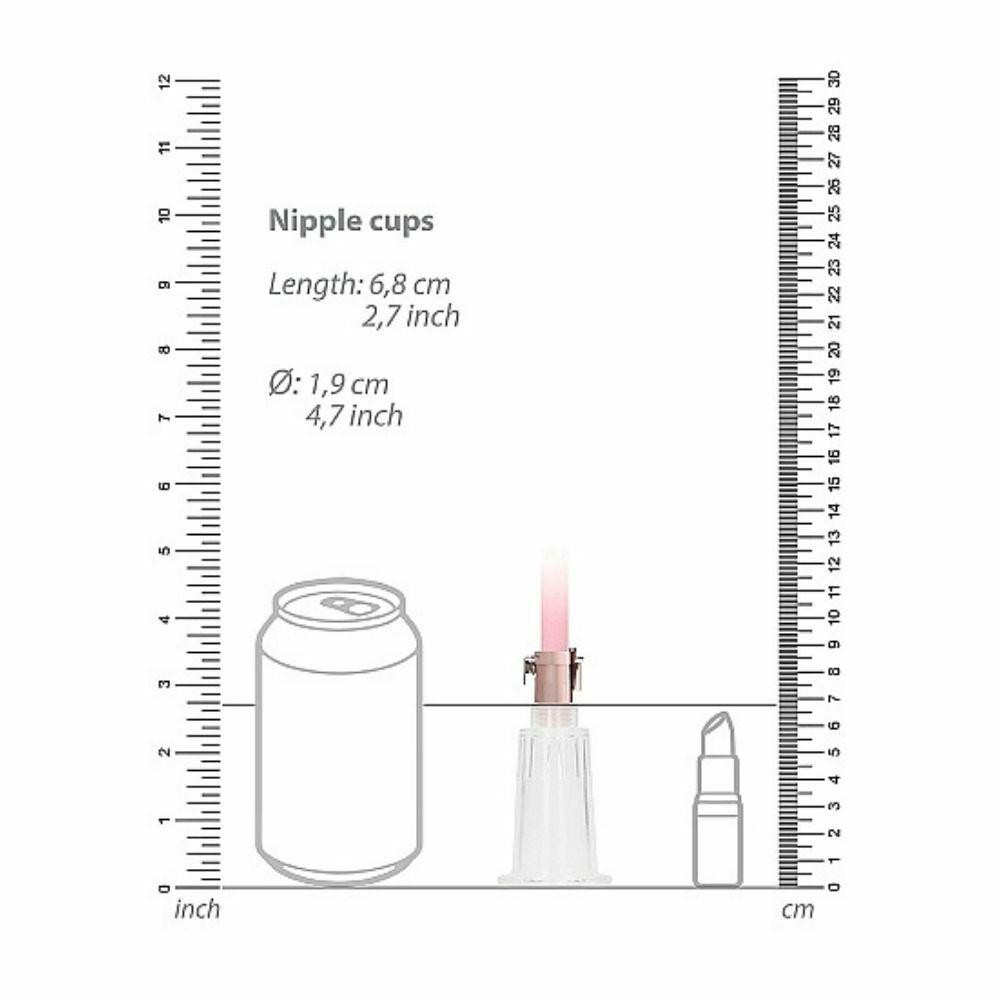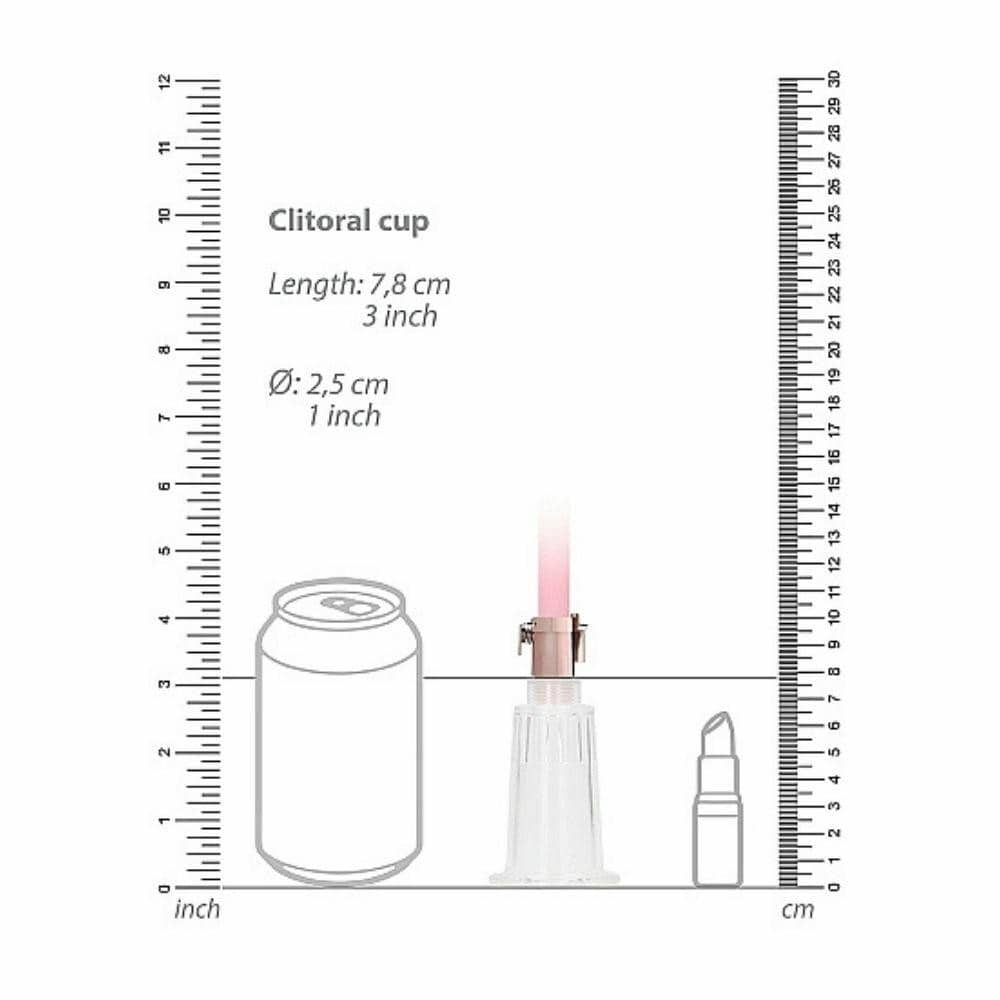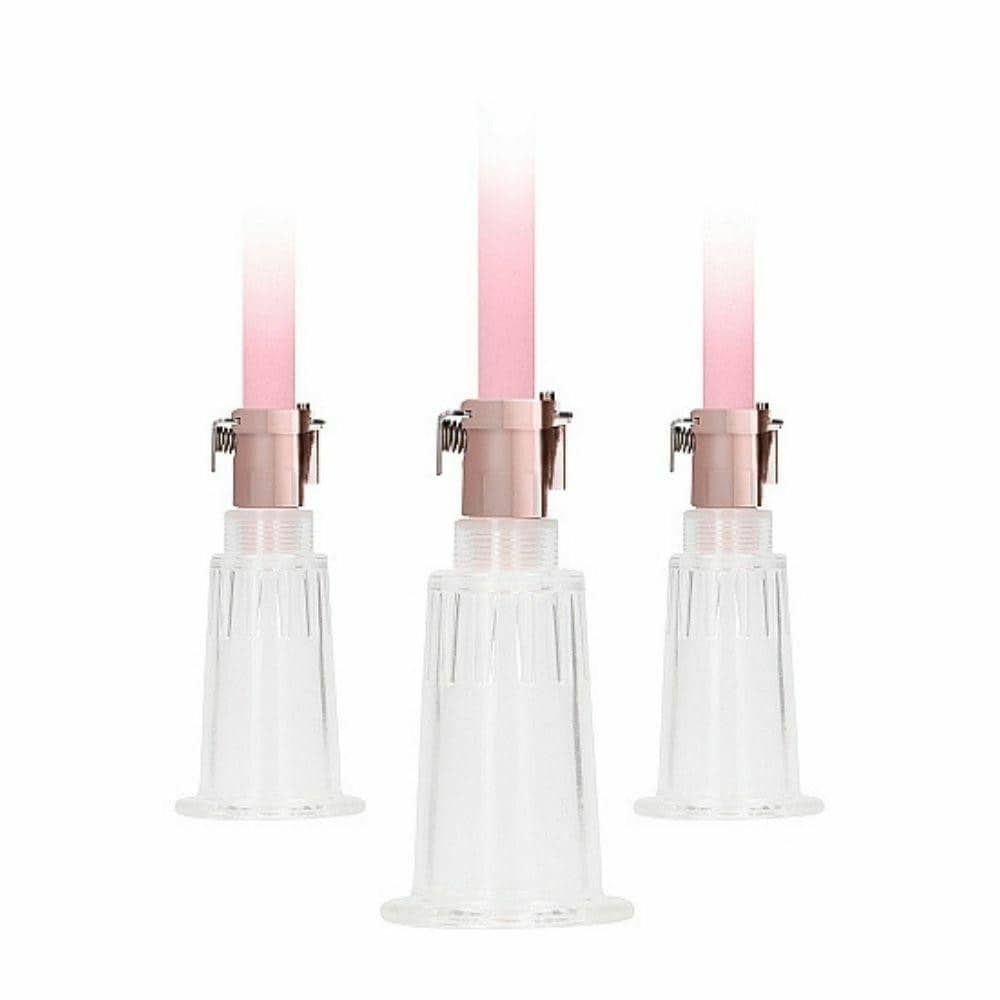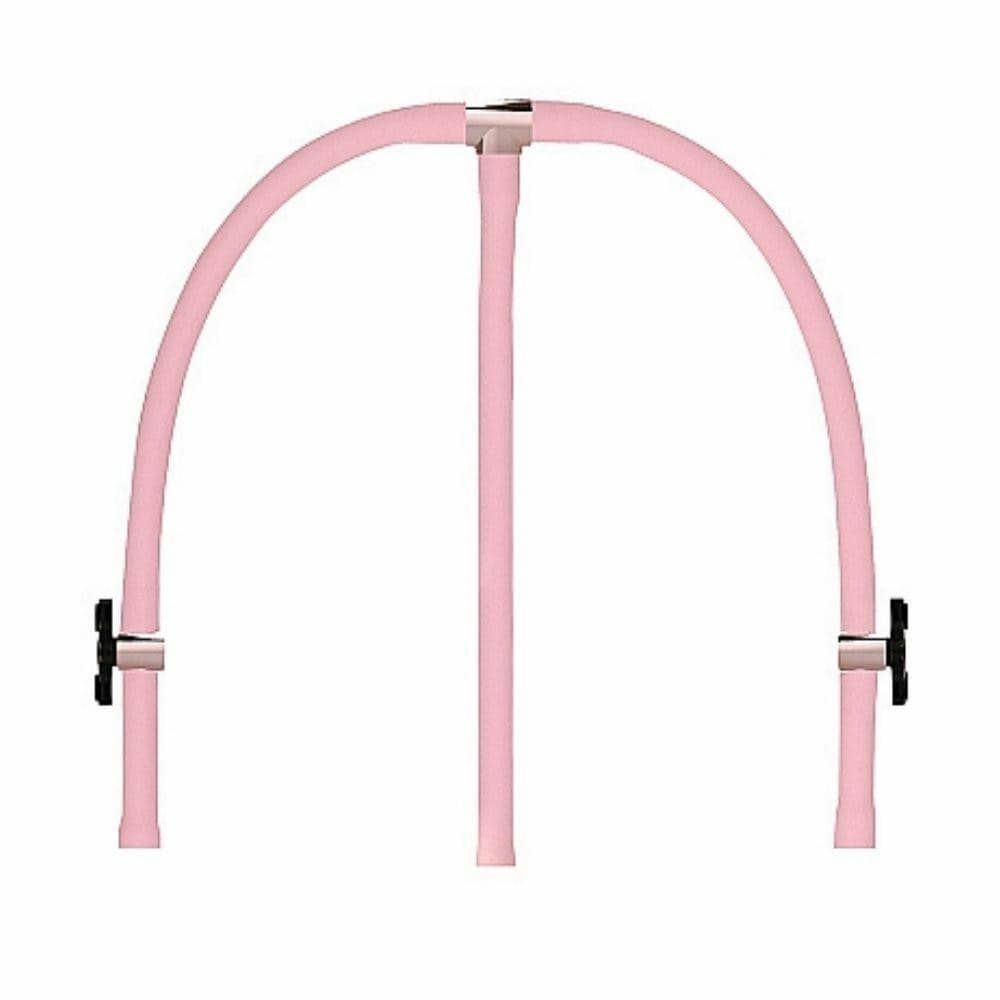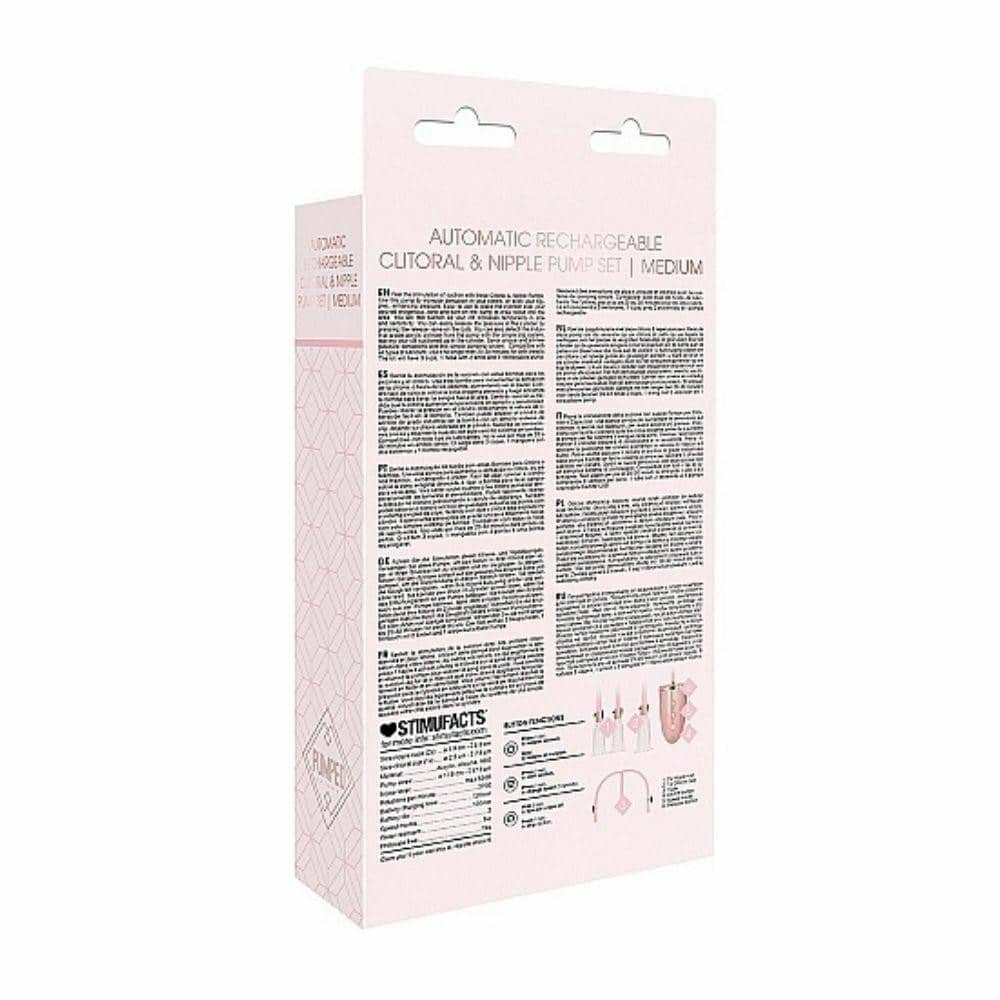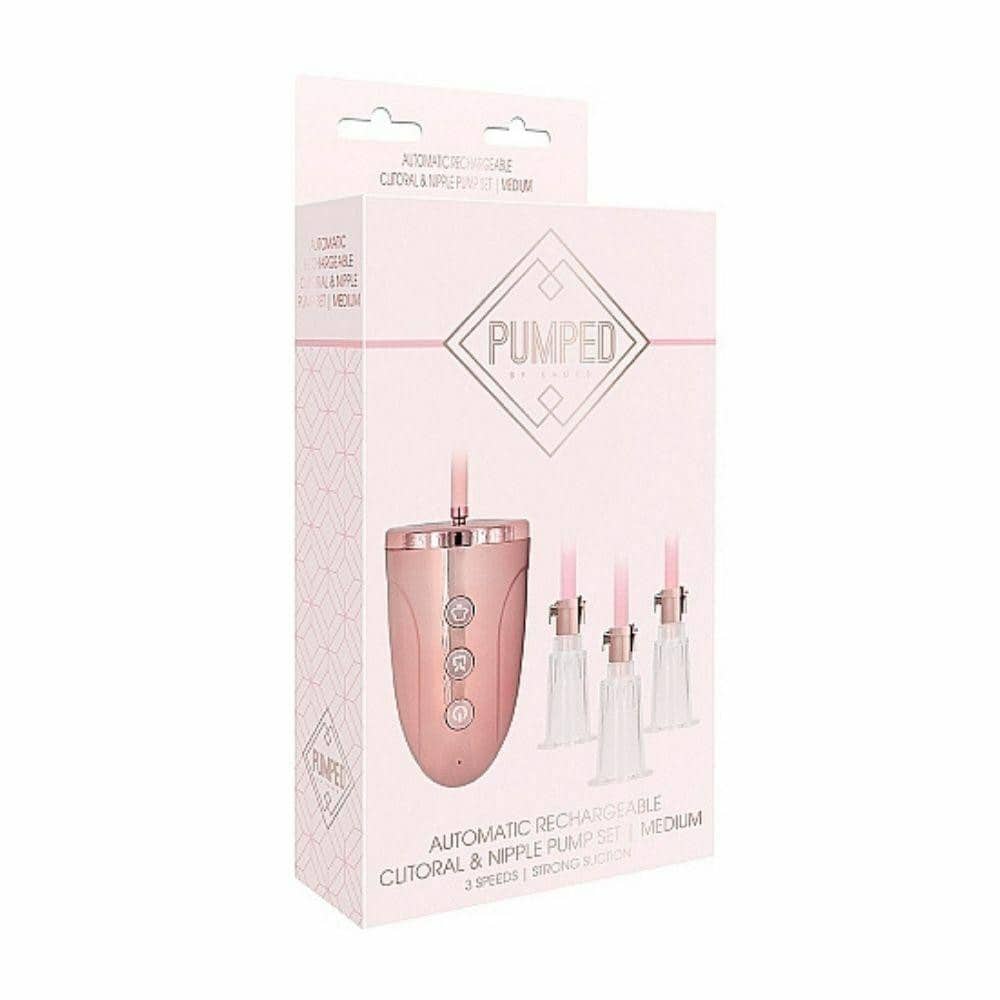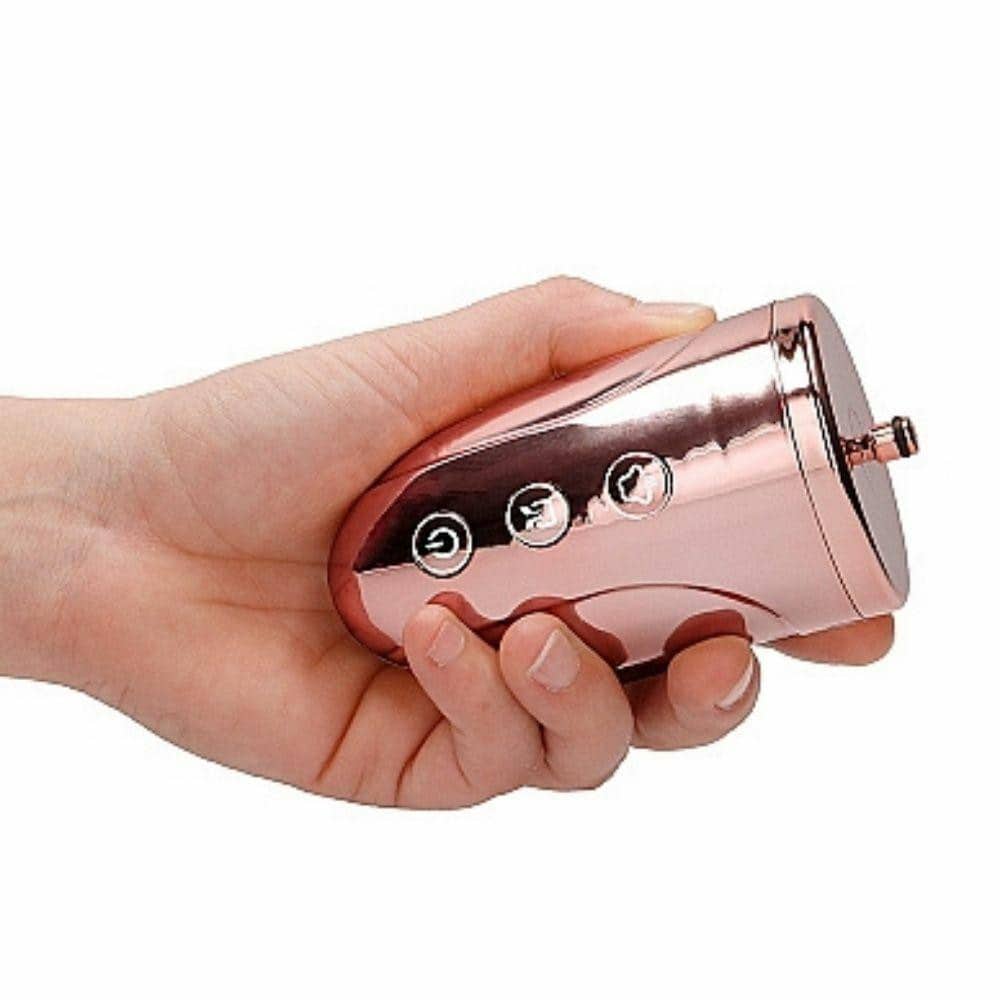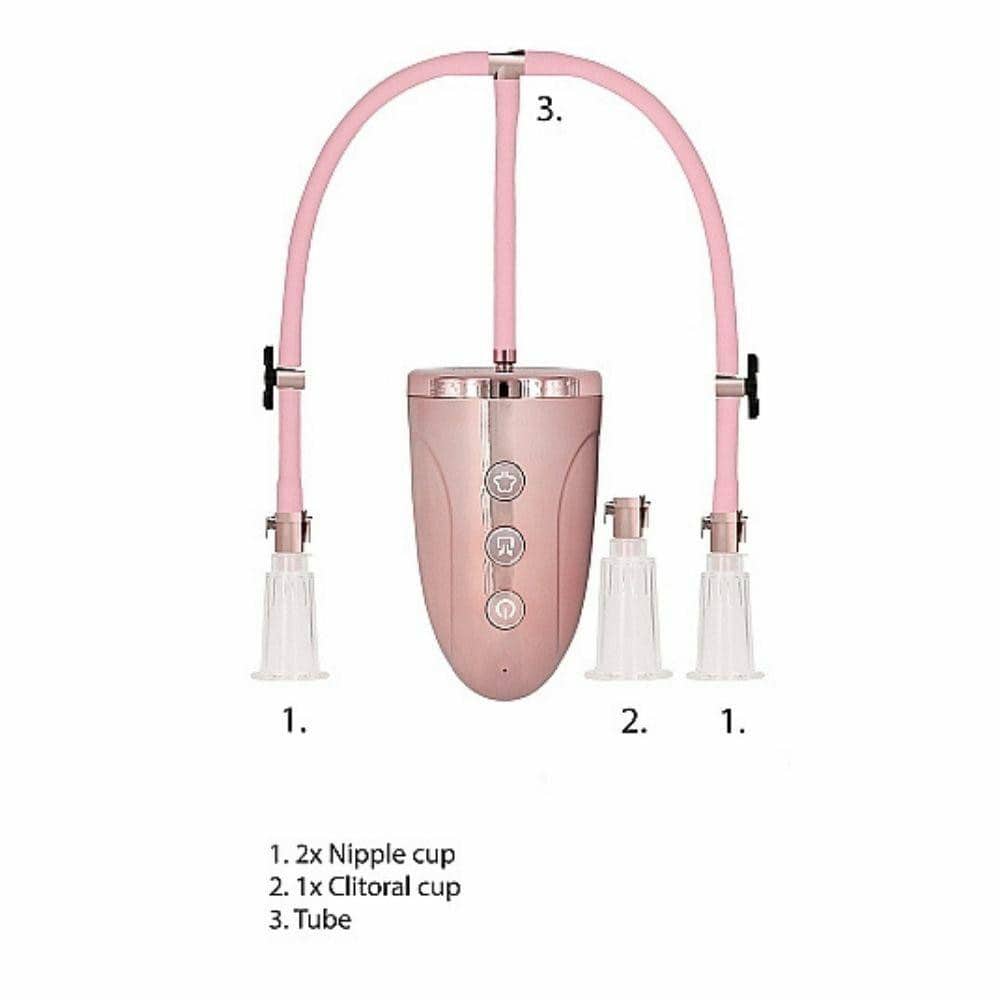 Shots Pumped Automatic Rechargeable Clitoral & Nipple Pump Set
Description
Shots Pumped Automatic Rechargeable Clitoral & Nipple Pump Set

The Shots Pumped Clitoral and Nipple Pump Set increases sensation in your clitoris or nipples to enhance your pleasure.
INCREASE SENSATION
Shots Pumped Pump Set increases blood flow to your vaginal area or nipples and creates a more sensitive clitoris, labia, vaginal entry, or nipples for better and faster orgasms.
AUTOMATIC SUCTION
The easy to use 3700 RPM automatic pump has a one-button control with 3 suction strengths: low, medium, and high.
As the pump works, you'll feel its vacuum suction draw air out of the cup. This draws blood flow into your most sensitive spots and creates more sensitivity and arousal! You might also love the look of your pumped vulva or nipples!
HOW TO USE
Adjust the cylinder so you can get a tight seal around your vulva or nipples. A high level of pressure will be required to get a good seal. Press and hold the pump's power button for 3 seconds until its blue light comes on. Press the center button to turn on the suction and to change the suction strength.
TIP: We recommend using water-based lubricant to the cylinder's silicone liner for extra comfort and to help create the necessary seal to get a successful pump.
Let the automatic pump gently stimulate you, or build up the pressure until you're right at the edge. To release the pressure, press the quick release valve on the bulb. You can also let the suction keep going, and tap the release button over and over for a stimulating 'pulse' of sensation.
You can also detach the industrial grade acrylic cylinder from the pump with the simple clip system, leaving your clit suctioned up in the cylinder.
After use, disconnect your cup and silicone liner from the pump and hose. Wipe down the pump and hose carefully with sex toy cleaner, taking care not to get any moisture inside the pump. Thoroughly wash and dry the cup and liner.
PLEASE NOTE: We recommend using the pump no longer than 20-30 minutes for both breasts. Stop using the pump immediately if you experience any pain or discomfort.
RECHARGEABLE
Recharge your pump with the included USB charging cable for approximately 120 minutes for up to 120 minutes of use.
SIZES
Medium
Nipple Cups – Length: 6,8cm | Diameter: 3,2cm | Inner diameter: 1,9cm
Clitoral Cup – Length: 7,8cm | Diameter: 3,9cm | Inner diameter: 2,5cm
Hose – Length connector to cup: 26,5cm | Length connector to pump: 25,5cm
Large 
Nipple Cups – Length: 7,8cm | Diameter: 3,9cm | Inner diameter: 2,5cm
Clitoral Cup – Length: 7,8cm | Diameter: 4,5cm | Inner diameter: 3cm
Hose – Length connector to cup: 26,5cm | Length connector to pump: 25,5cm
KIT INCLUDES
3 cups
1 hose with 2 ends
1 rechargeable pump
Features:
Automatic clitoral and nipple pump
Increases blood flow, arousal, and sensitivity
3 suction strengths: low, medium, high
Quick release button releases pressure, can also 'pulse' the suction
Flexible silicone hose connects cup to pump
Release lets you disconnect the pump & leave the cup suctioned in place
Rechargeable, includes USB cable, play up to 120 minutes per charge
Materials | acrylic, silicone, ABS