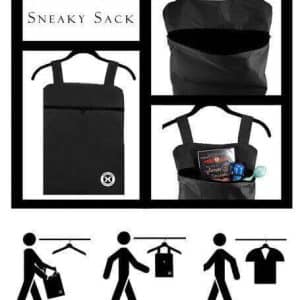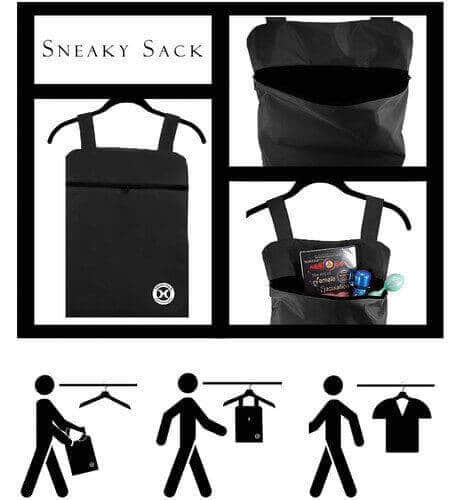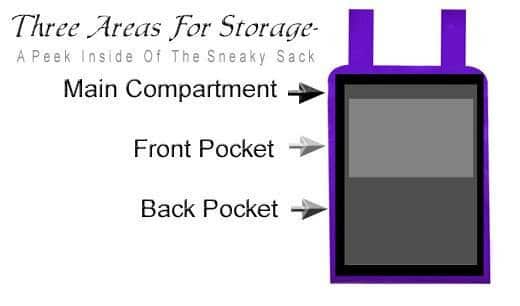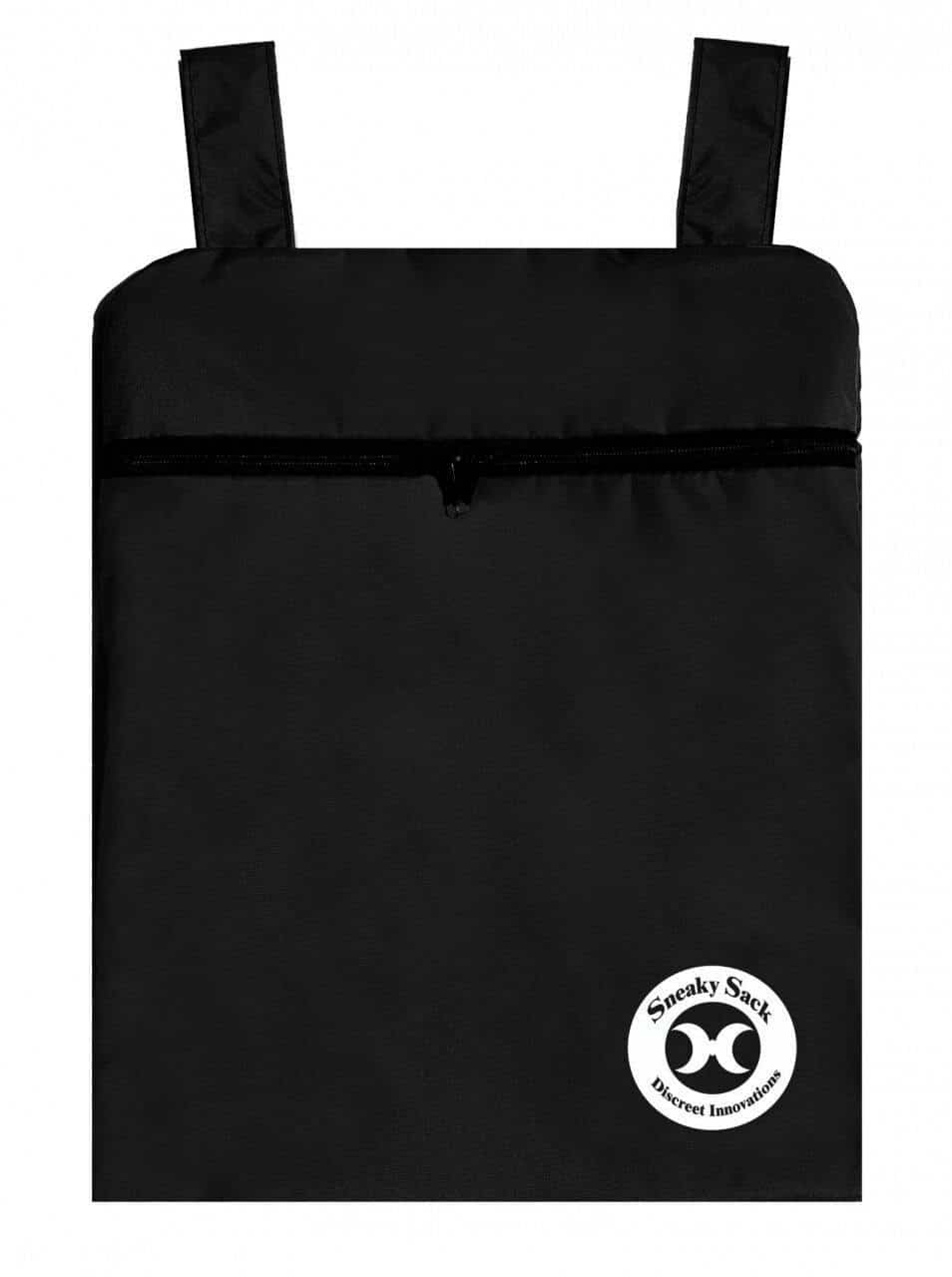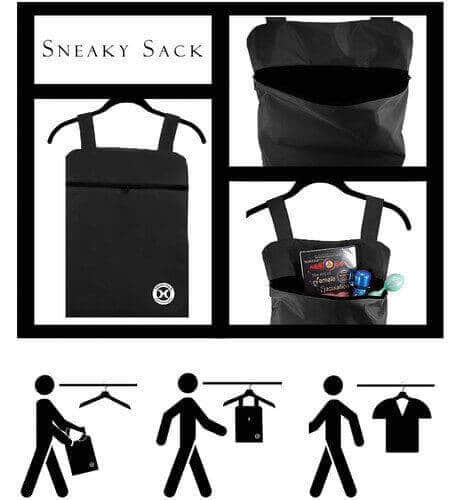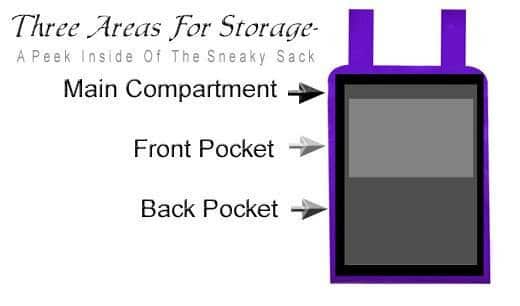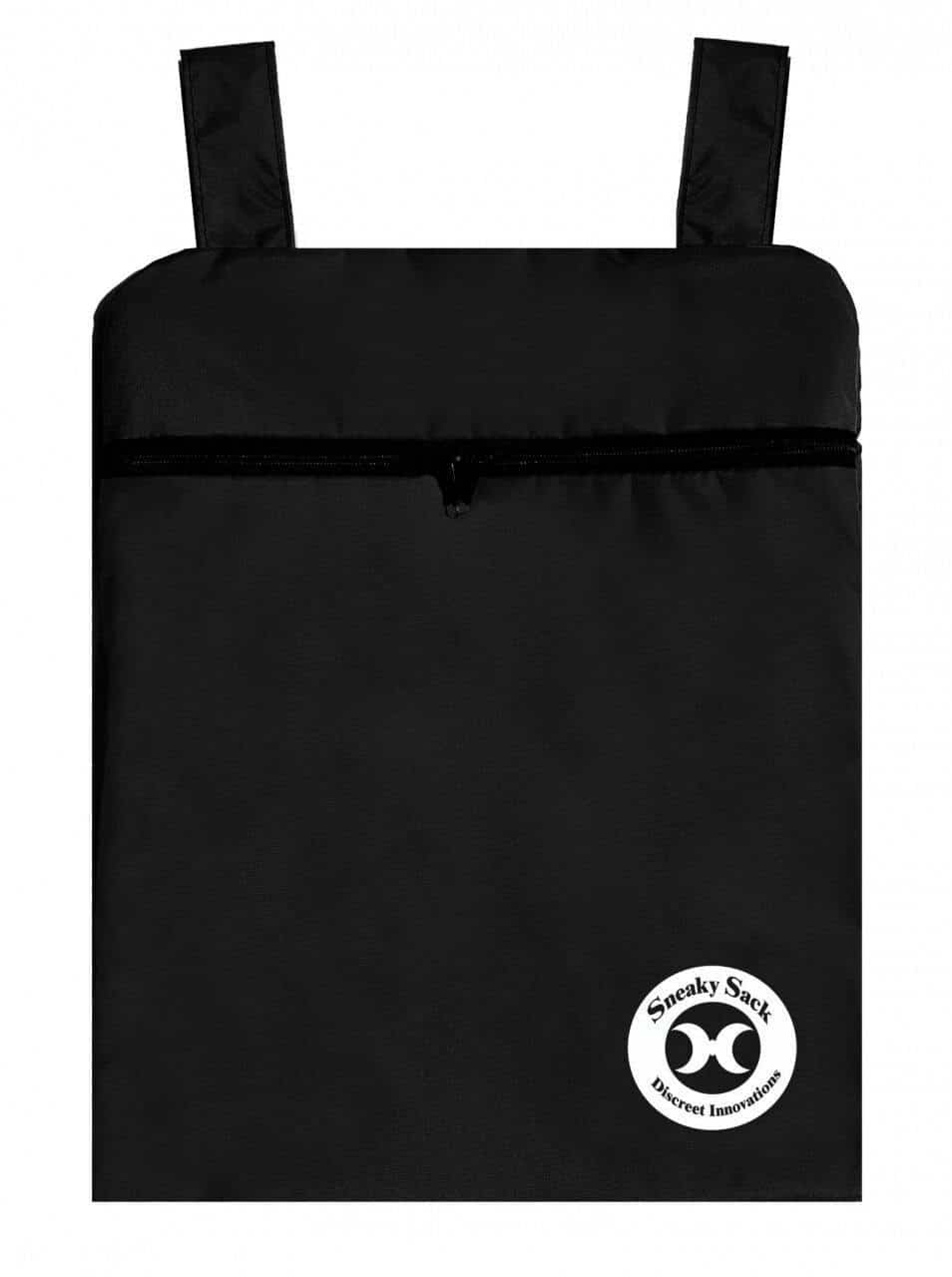 Sneaky Sack
Description
Sneaky Sack Sex Toy Storage
Sneaky Sack is a durable, waterproof discreet sex toy storage bag where you can hide all of your toys and gadgets as well as other valuables, self defense products and various personal items.
It has a soft and silky exterior made with a fabric called Lustra (a Cotton blend) and the Interior is made with SOFlux, which is a waterproof breathable, fluidproof, cleanable fabric (commonly used in hospitals) that does not crack like other vinyl fabrics.
These bags are resistant to bacteria growth allowing products to remain clean and germ free. Each Sneaky Sack provides three pockets for separating contents to keep items from accidentally damaging one another and provides better organization.
Features:
Hides & Stores Items From View
Does Not Make Noise When Clothes Are Moved
Perfect Under An Old Sweatshirt- Look Right At It & Not See It
Machine Washable & Durable
Multiple Storage Pockets For Organization
Pockets Keep Products From Damaging Each Other
Can Be Locked For Increased Security (Lock Not Included)
Hides Even Large Items
Double Layered – Very Strong For Heavy Items & Will Not Rip Bag
Waterproof- To Store Personal Lubricants, Massage Oils, Etc.
Made in the USA
Hiding The Sneaky Sack
The best way to store the Sneaky Sack is to place it on a hanger and to store it discreetly under some clothing such as a sweatshirt or coat. This bag is designed to hang below necklines of clothing and disappear from view. A dark sweater, coat or sweatshirt is best for the most discreet placement.
What If Something Spills Inside?
The Sneaky Sack is waterproof and washable. Machine wash in cold water and hang dry.
Measures:
Exterior – 17.5″ H x 13.5″ W
Main compartment – 17.25″ H x 12.5″ W
Back Pocket – 13″ H x 12.25″ W<
Straps – 4″ L x 1.5″ W
Customer Reviews
Perfectly Concealed!
Whether you're purchasing your first adult product or you 50th, you need to add this to your cart! The Sneaky Sack is the most discreet *** toy storage option available right now! I'm extremely impressed by the size, the quality, and how well it fits on standard hangers. I live in a small apartment so I can't buy bulky storage boxes because they end up taking up too much room. Because it hangs in the closet underneath a sweater or jacket, it doesn't really take up any more space than the clothes that would be there anyway! The different compartments inside made it easy to organize my products, and I can appreciate the fact it's waterproof and easy to wash - so even my lube can stay nicely hidden! *** toys, lube, ****, erotica, etc. aren't the only items that can be stored inside the sack. It's a great place to hide jewelry, cash, weapons, even gifts for your curious partner. It's an all around fantastic product that everyone should have in their home!