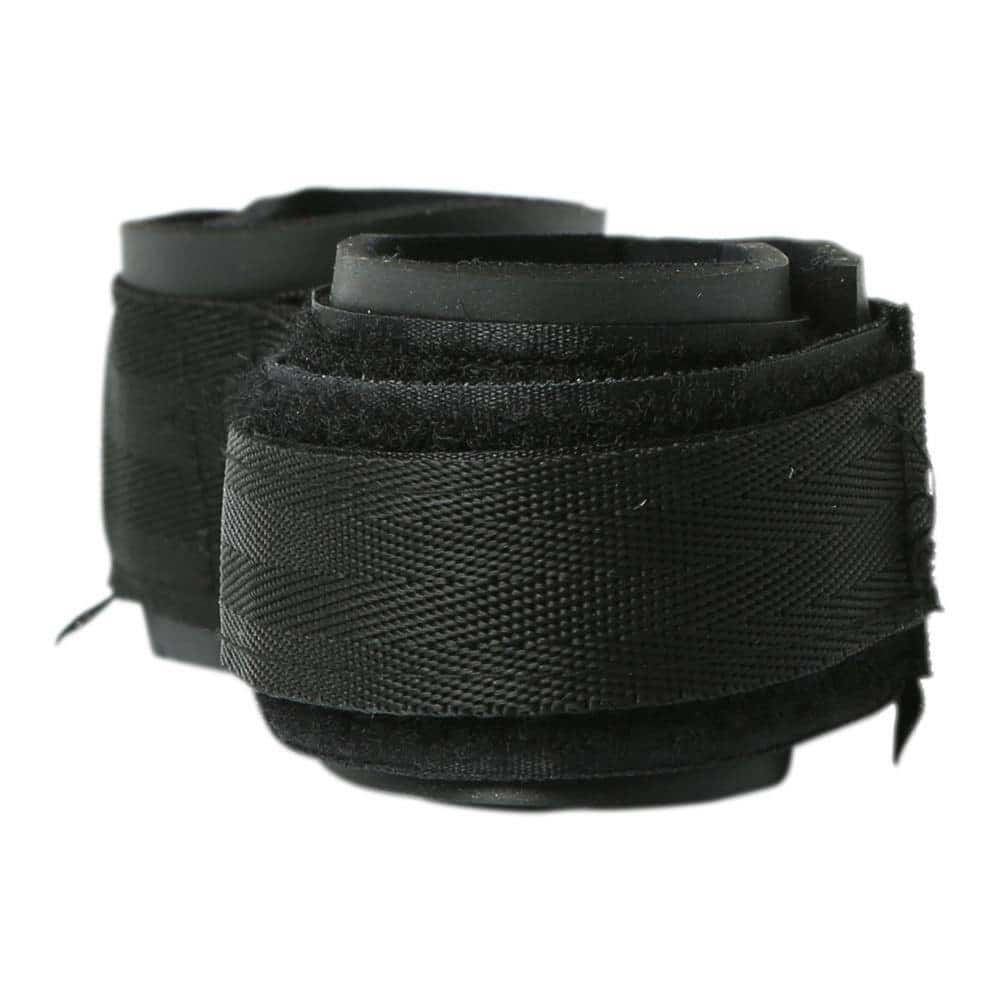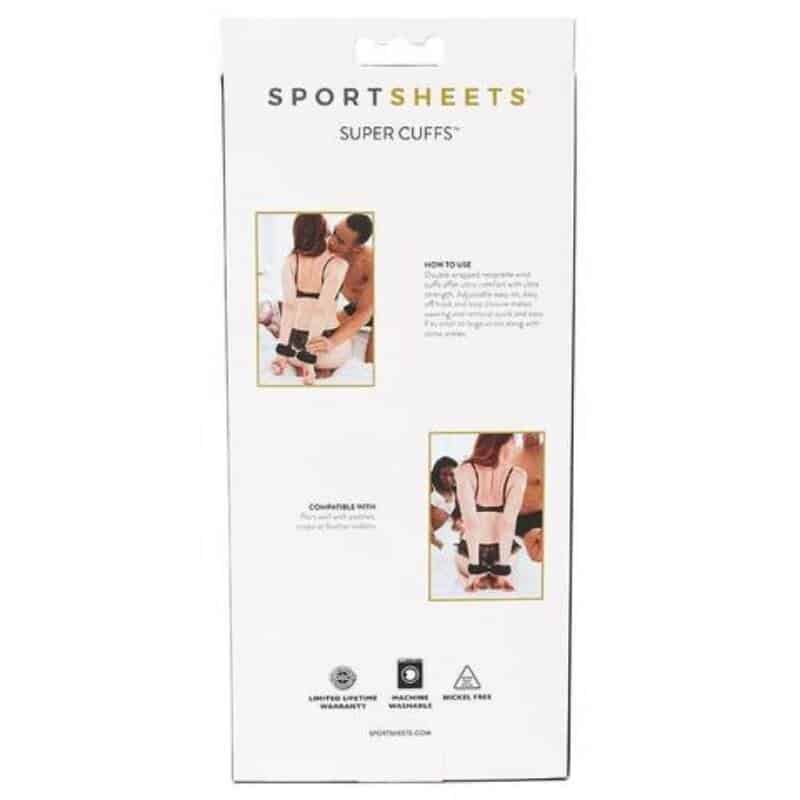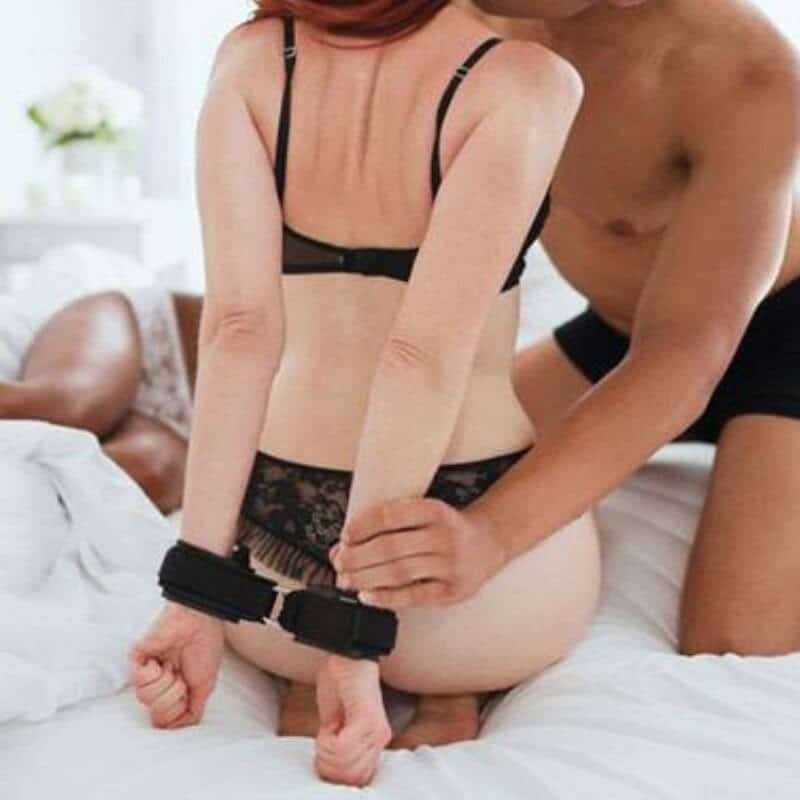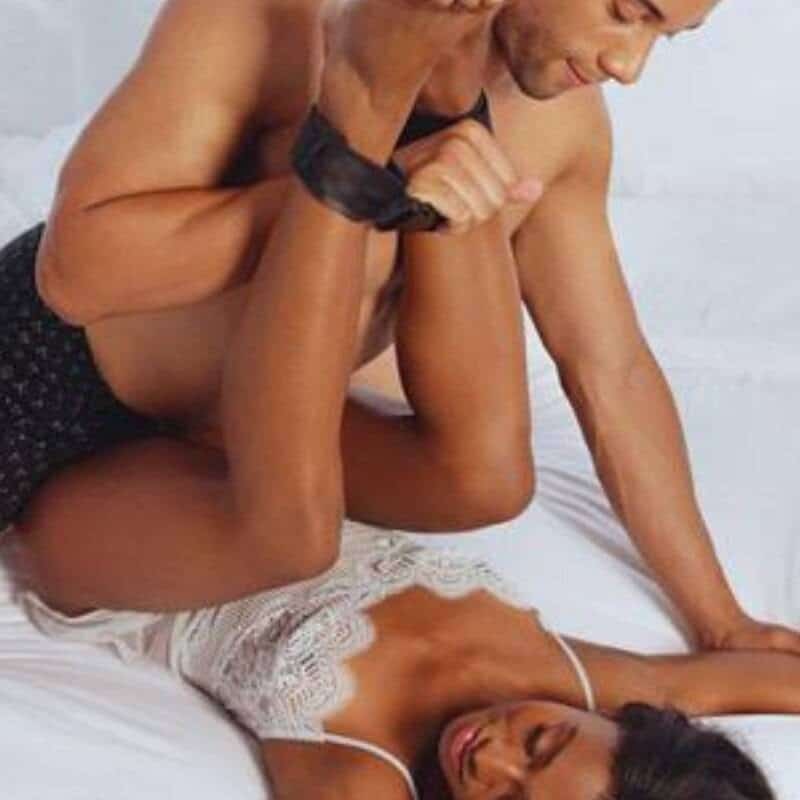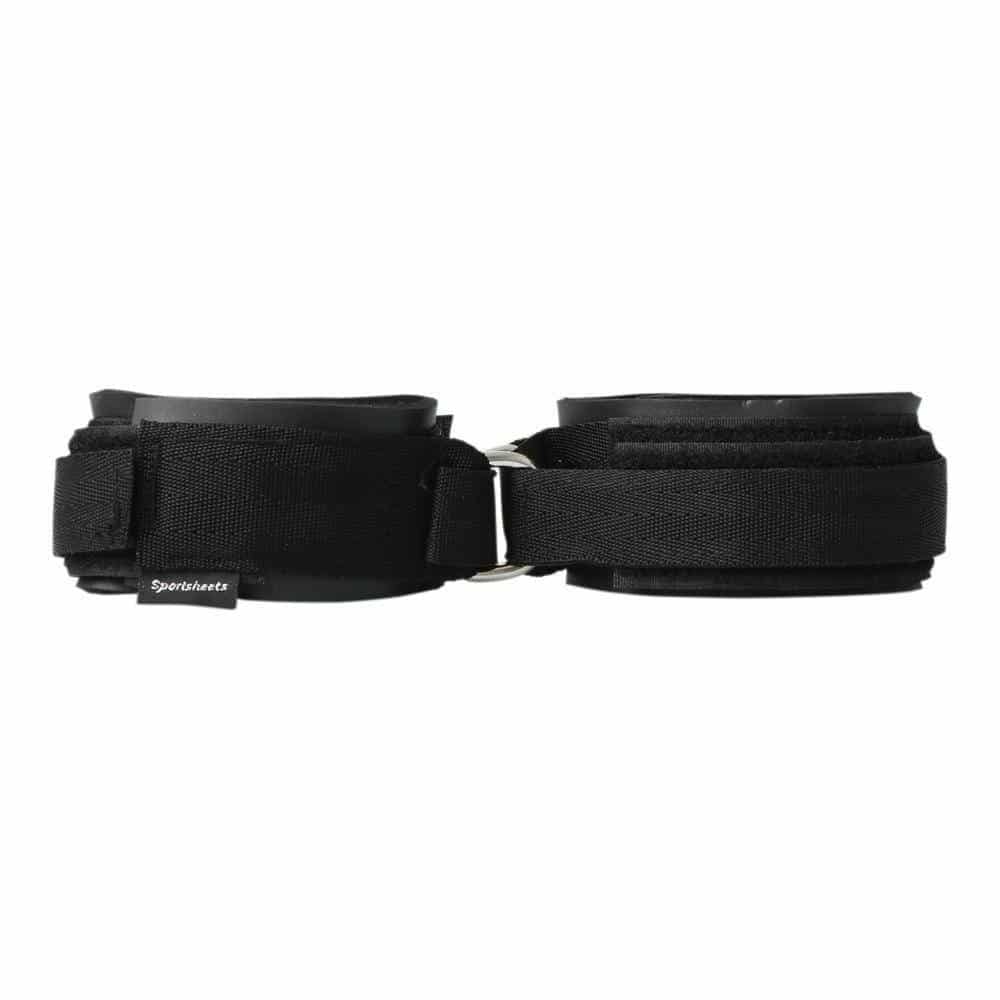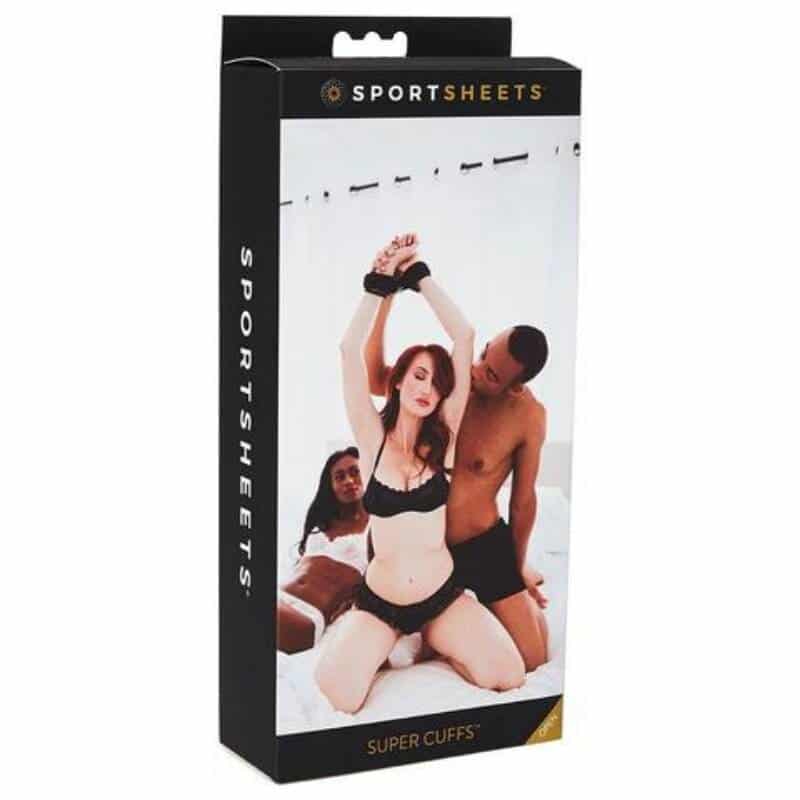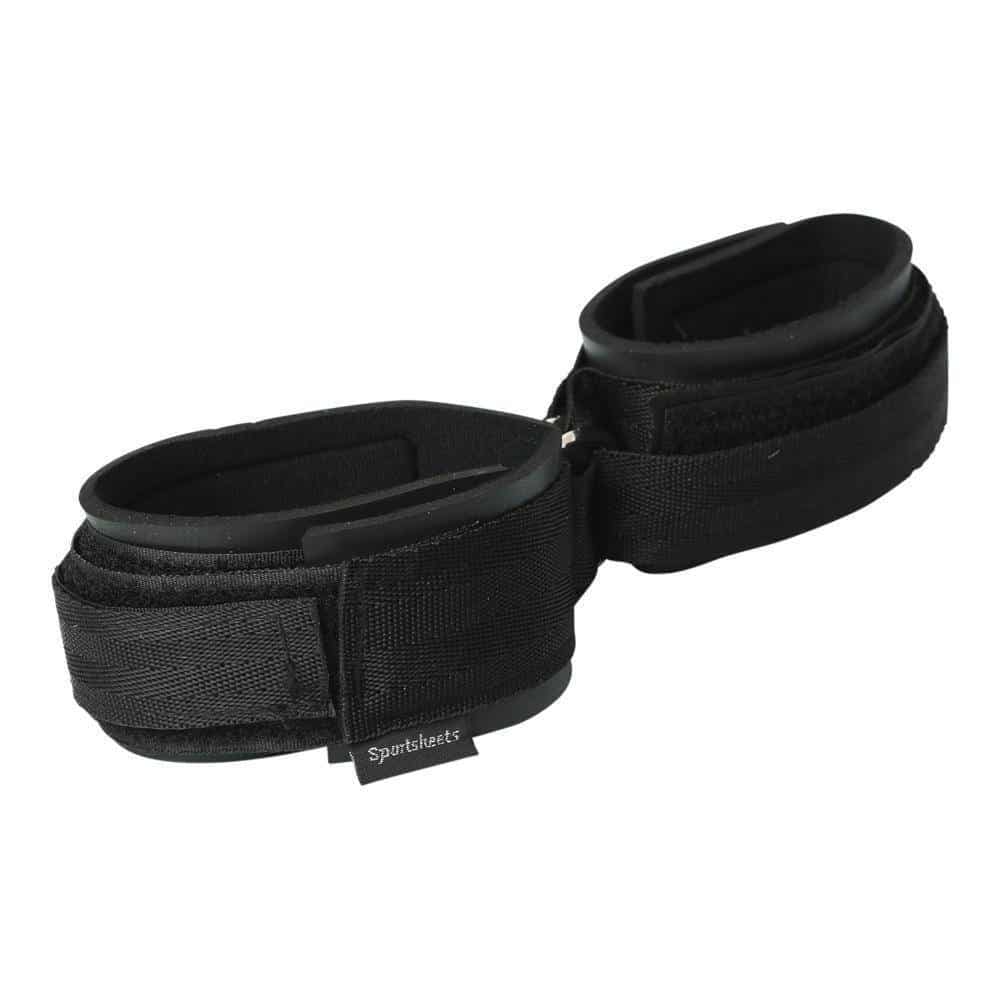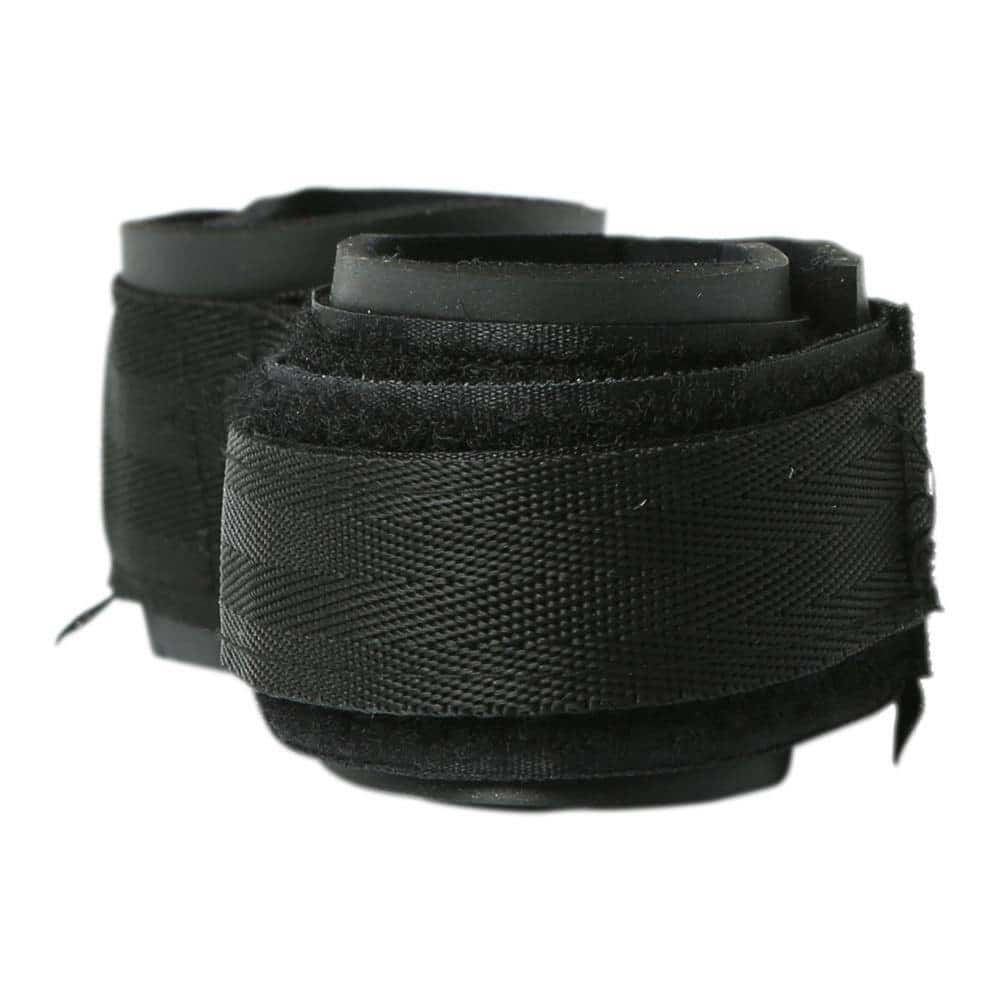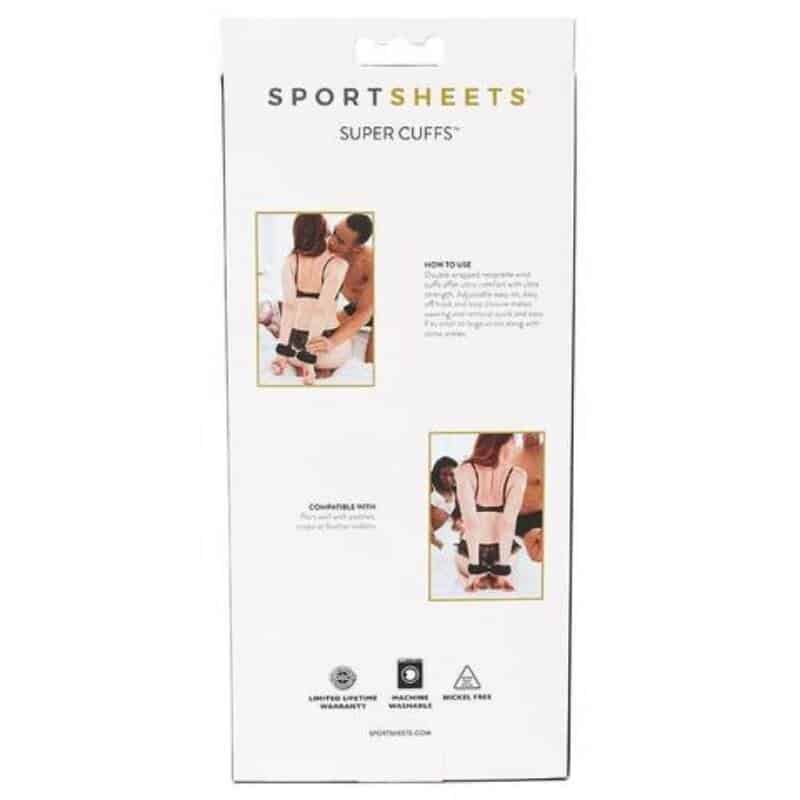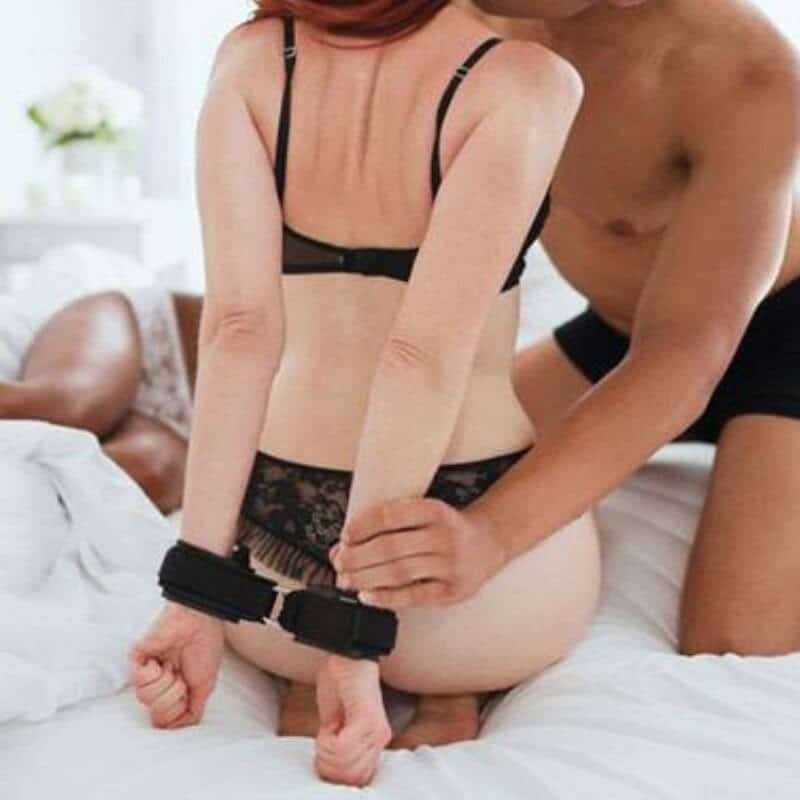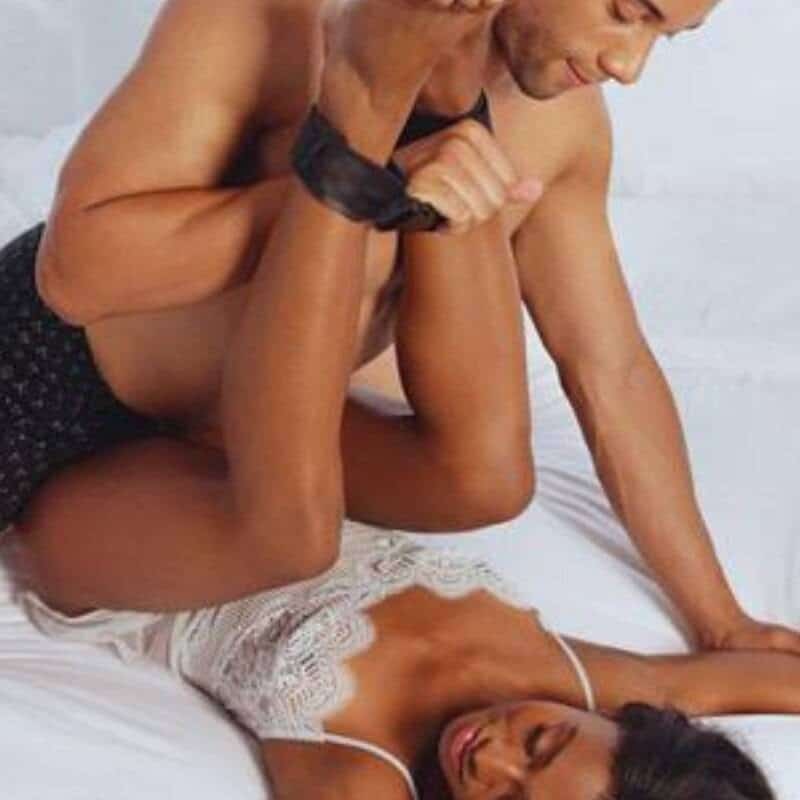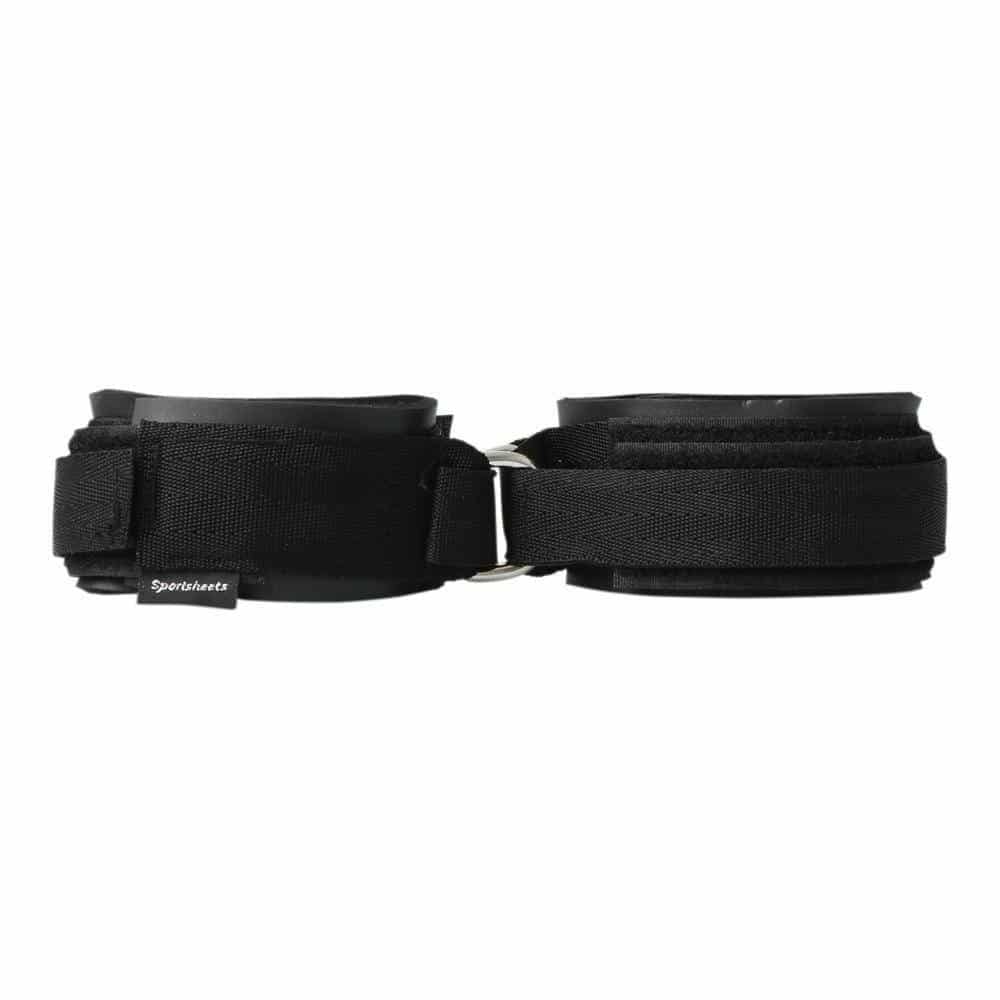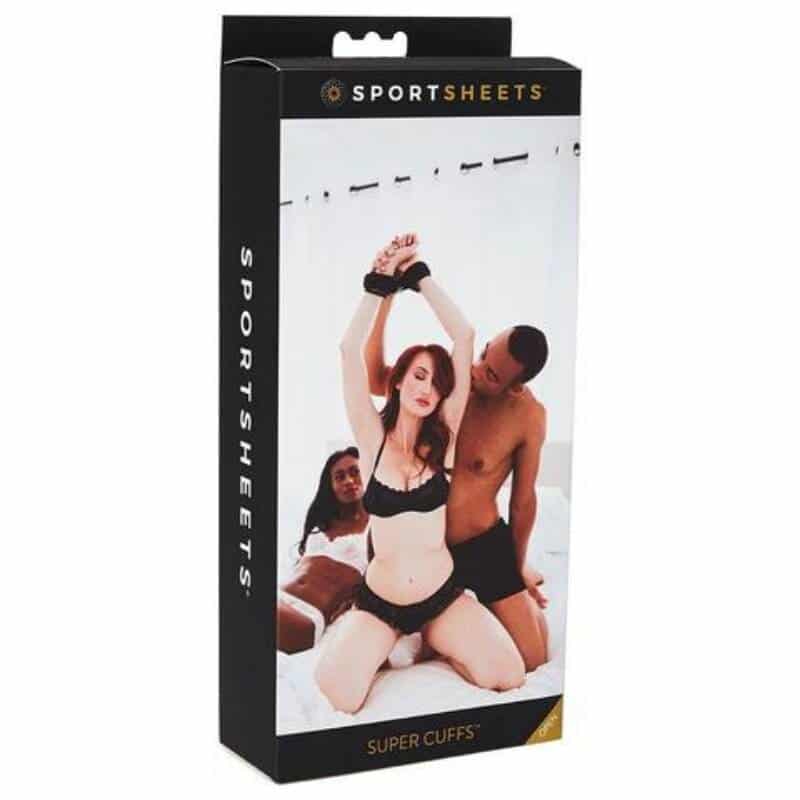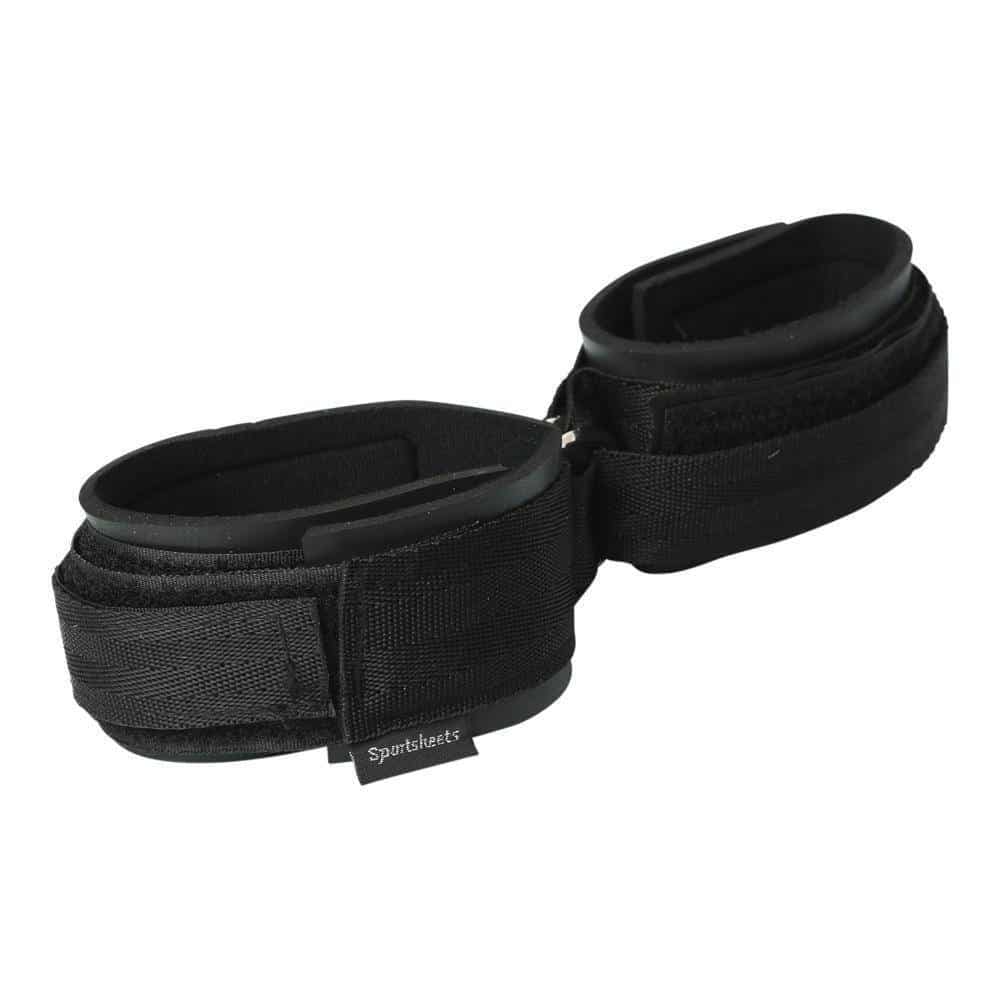 Sportsheets Supercuffs Restraints
Description
Sportsheets Supercuffs Restraints

These extra secure handcuffs and restraints are excellent when you are ready to become more serious about bondage.
Strong and hard to get out of, Supercuffs by Sportsheets are as strong as leather, with the comfort of neoprene, and the security of double locking Velcro straps and large welded D-rings. The wide bands adjust to fit most wrists or ankles.
Supercuffs are compatible with Sportsheets tethers or other bondage hardware.
Features:
Extra secure cuffs are comfortable, yet heavy duty.
Double locking Velcro straps with stainless steel welded D-rings adjust with Velcro closures.
Ingredients: Neoprene, Velcro, polypropylene webbing, nickel free metal hardware
Includes: 1 Pair neoprene cuffs (strong as leather), locking Velcro straps, heavy duty welded D-rings