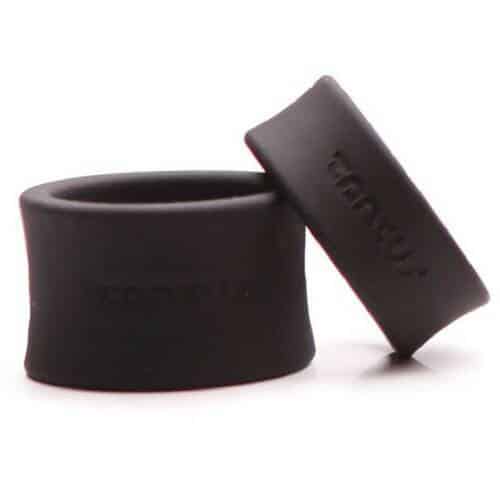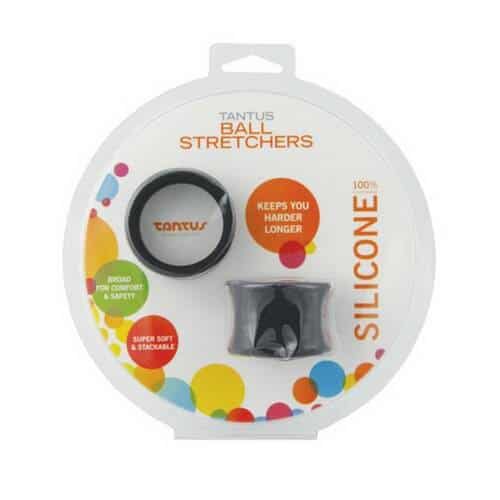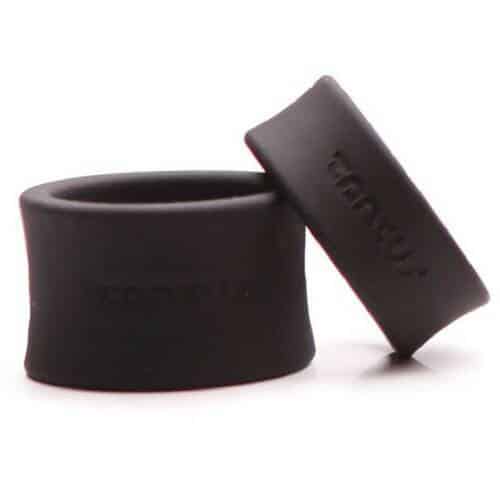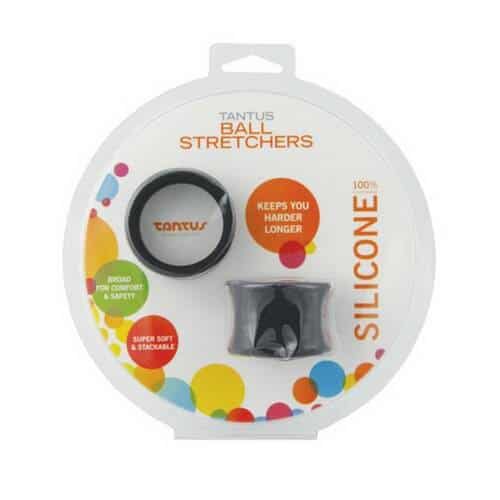 Tantus Super Soft Ball Stretcher Kit
Description
Tantus Super Soft Ball Stretcher Kit

Whether you are a CBT (Cock and Ball Torture) enthusiast or just looking to explore scrotum play, the Tantus Super Soft Ball Stretcher Kit will safely stretch and elongate the scrotum to increase your pleasure during sex or masturbation.
The ball stretcher wraps around the loose skin of the scrotum and moves the testicles lower and away from the body. By stretching the skin downward, the testicles rub against the inner thighs, which can be stimulating. Also, since the skin of the scrotum is stretched, the nerve receptors in the skin are pushed to the surface. Therefore, they are more sensitive and your pleasure is increased during sex or masturbation.
As you advance with your play, you can stack the stretchers for a larger erection.
Why use a ball stretcher?
Larger erection
Last longer
Testicles rub against the inner thighs
Scrotum smacks against your partner while thrusting during penetration
Made from Tantus' own unique formula of 100% ultra-premium super soft silicone the ball stretchers are easy to clean, hypoallergenic, boilable, bleachable, and dishwasher safe.
Please note:
Be extra careful when sitting or standing
Do not wear the ball stretchers for a long period of time to avoid complications from reduced blood flow to the testicles.
Never sleep wearing ball stretchers
Kit contains:
Smaller Ball Stretcher
Inner Diameter: 1.5″
Width: 0.73″
Weight: 0.5 oz
Larger Ball Stretcher
Inner Diameter: 1.5"
Width: 1.23″
Weight: 0.7 oz