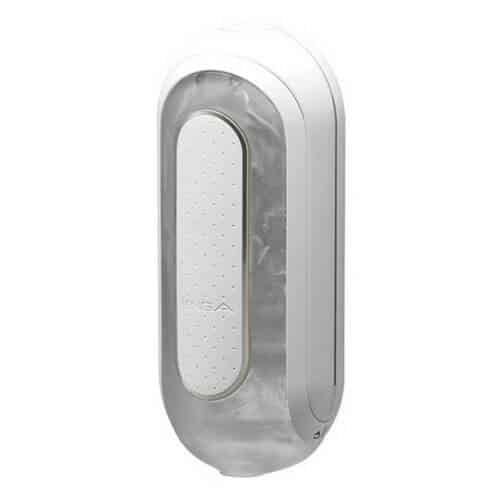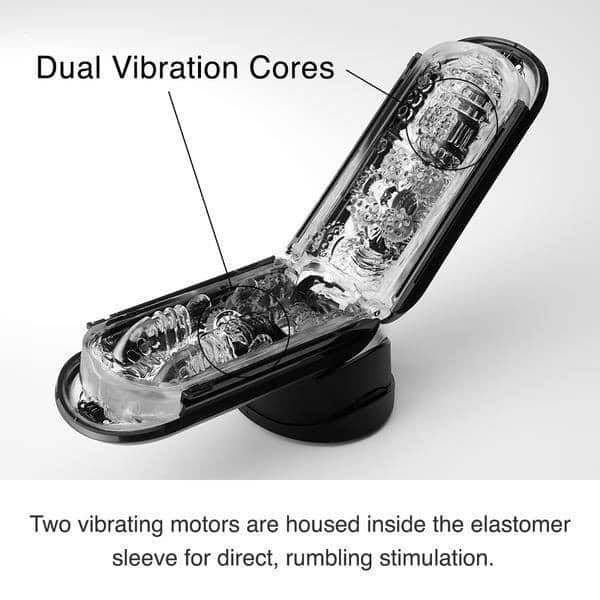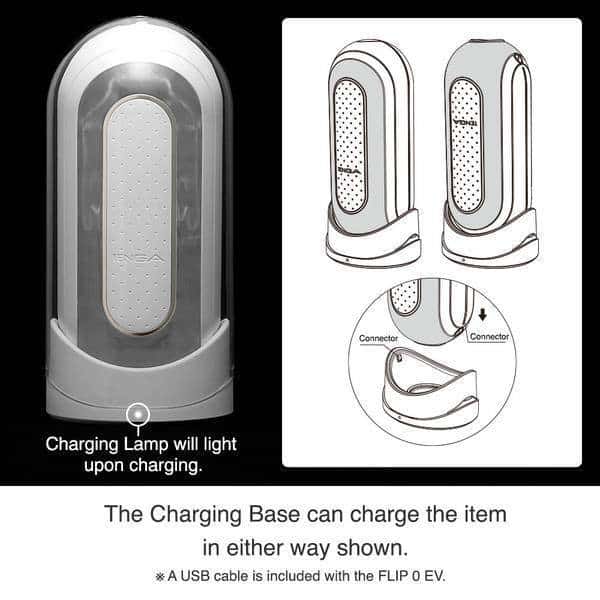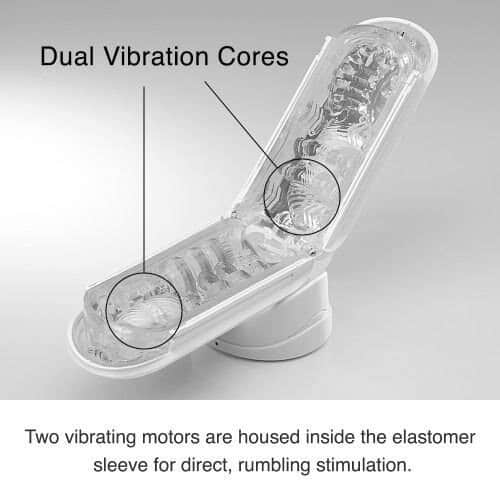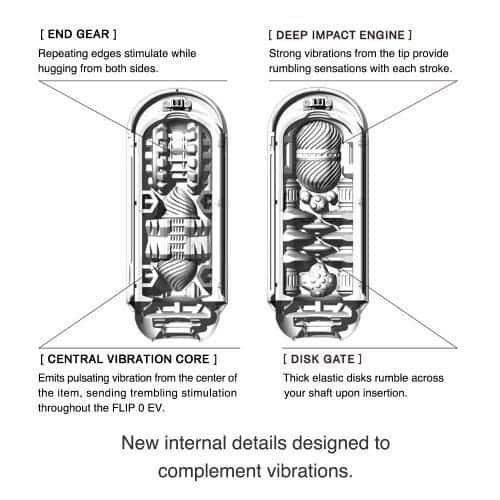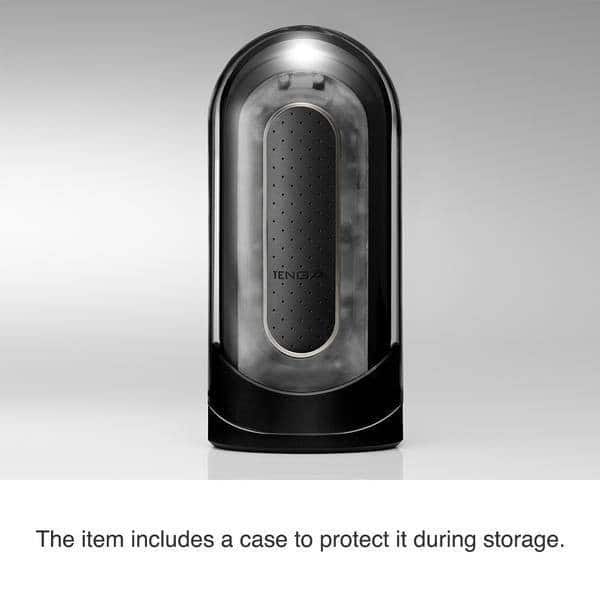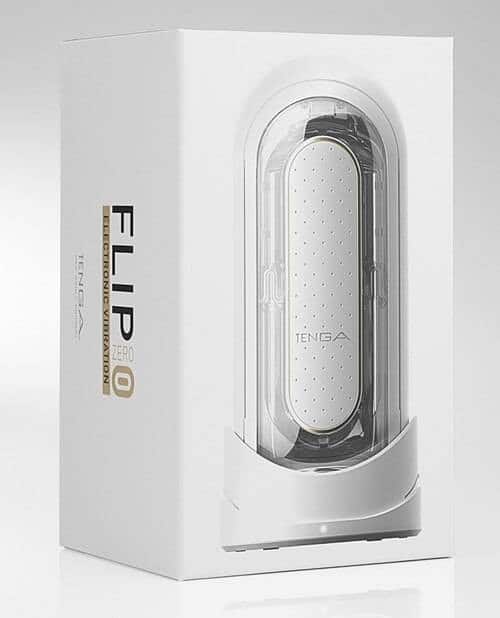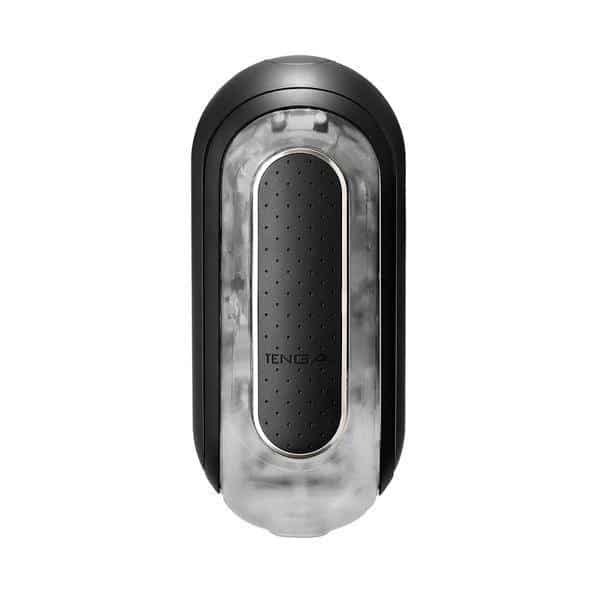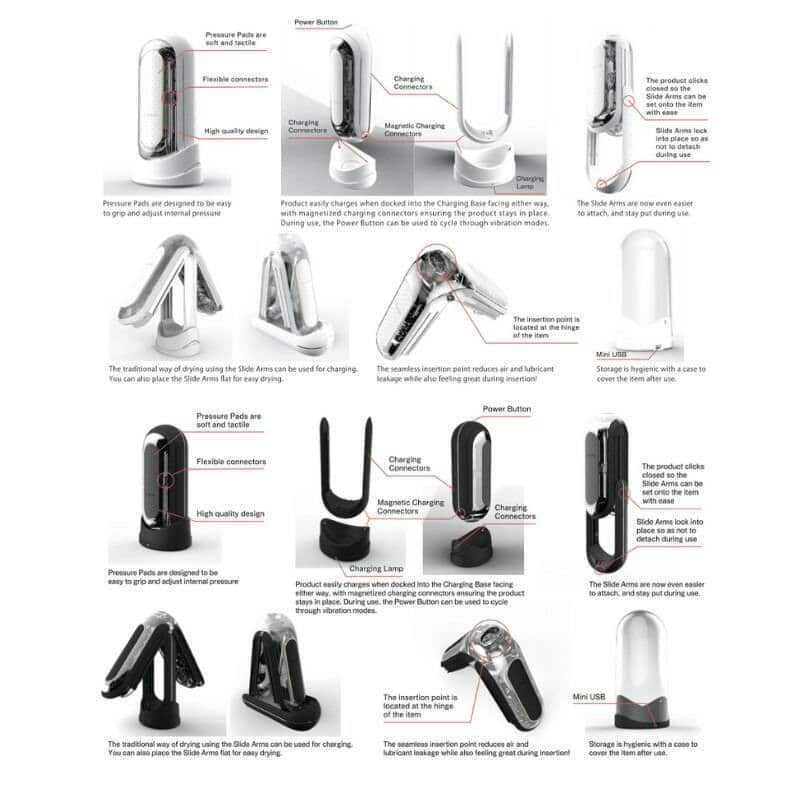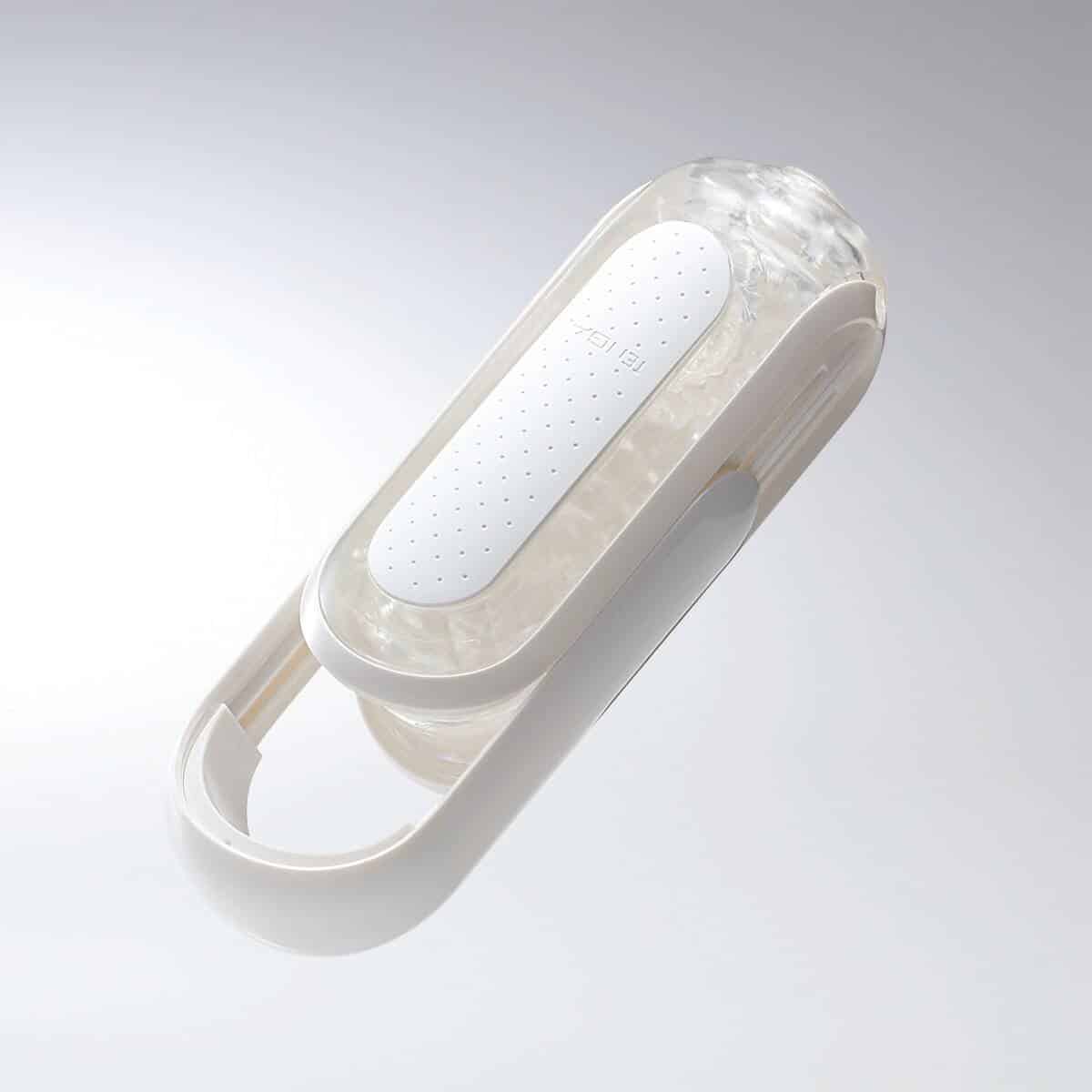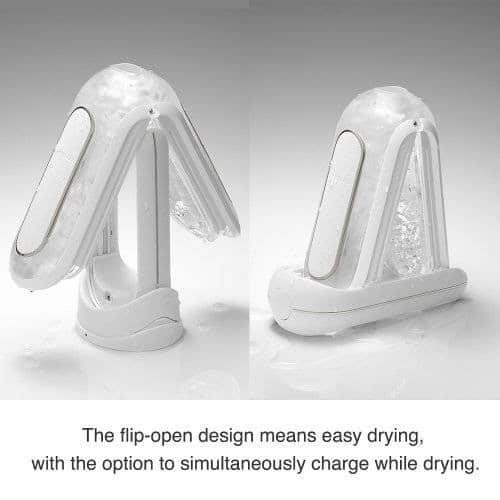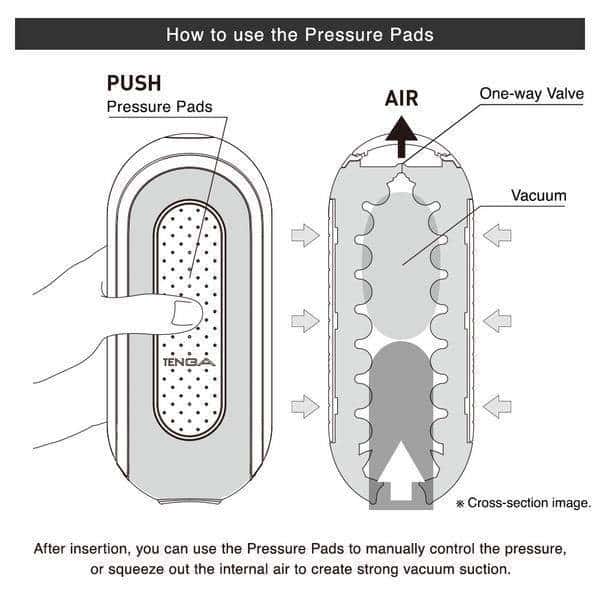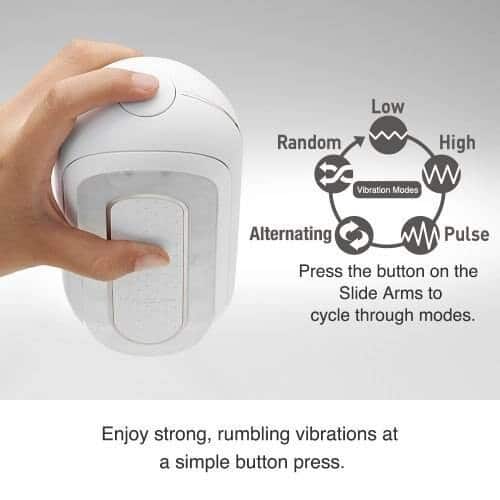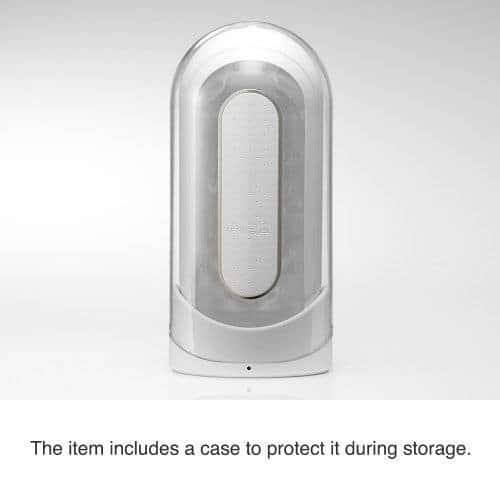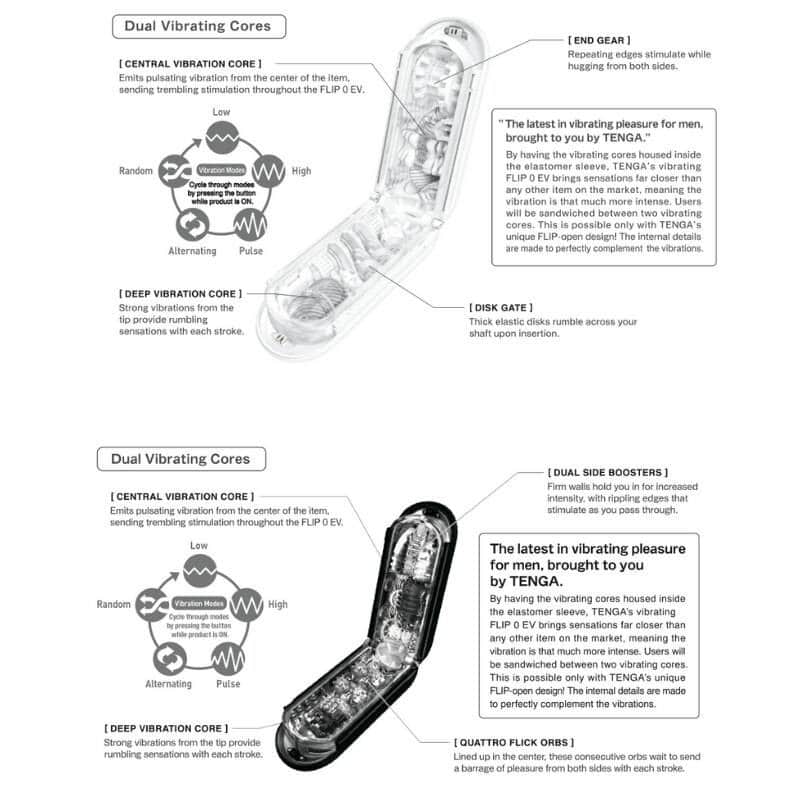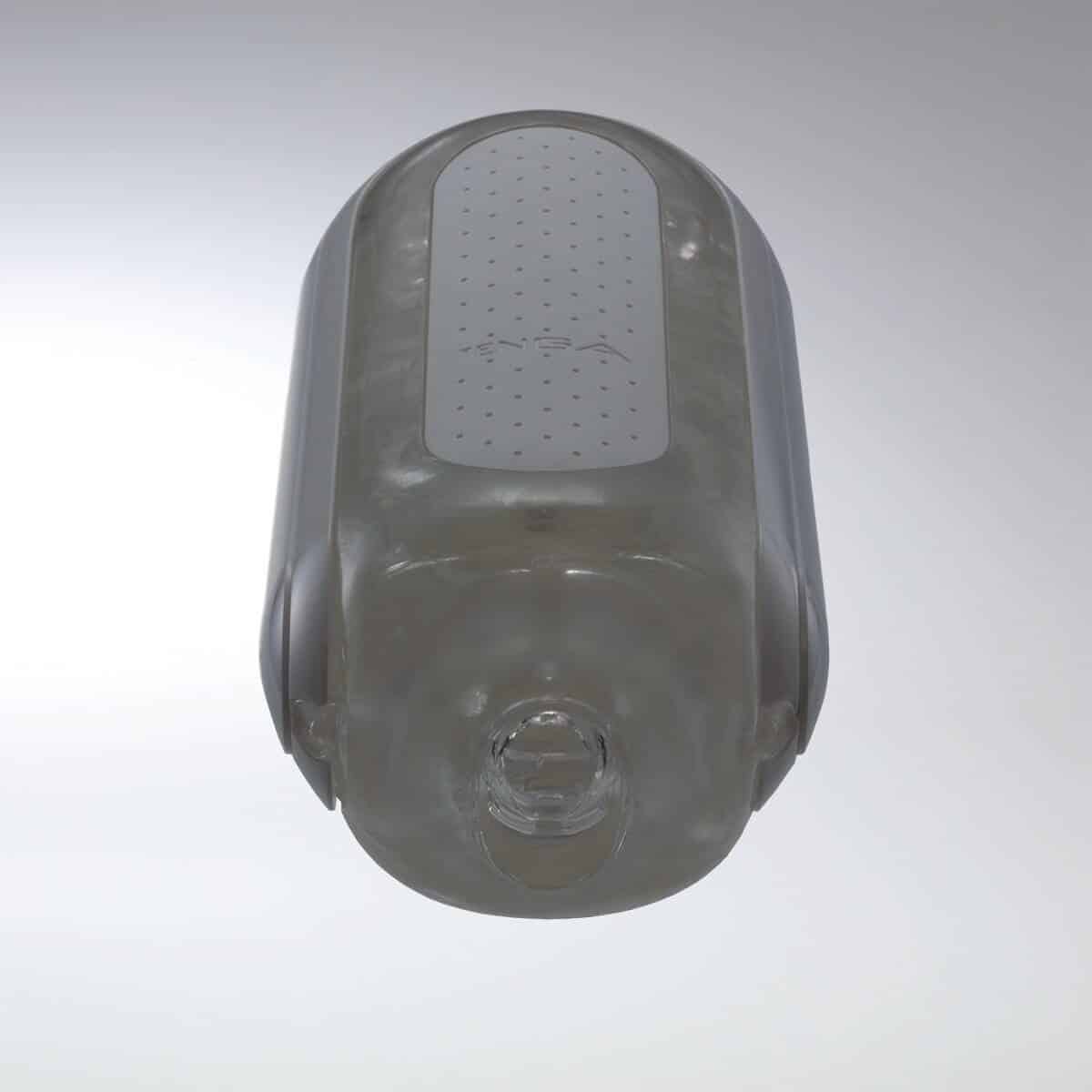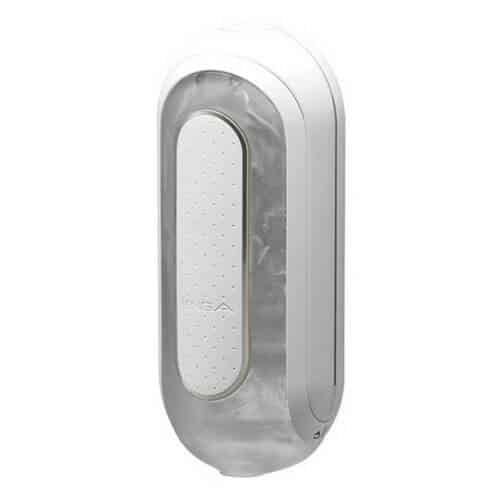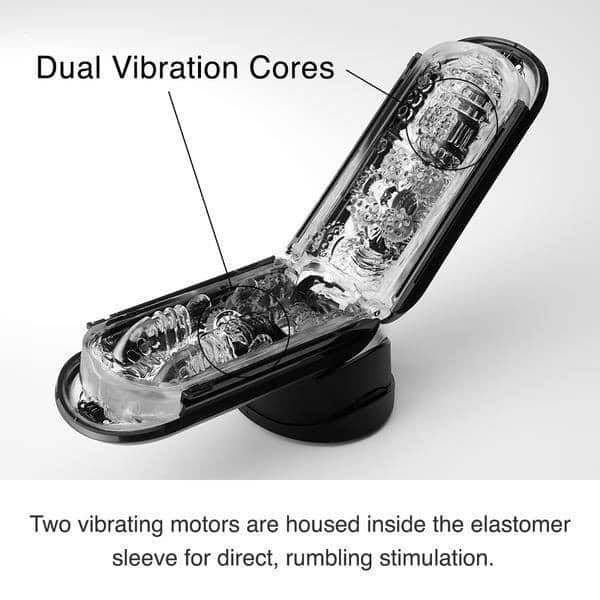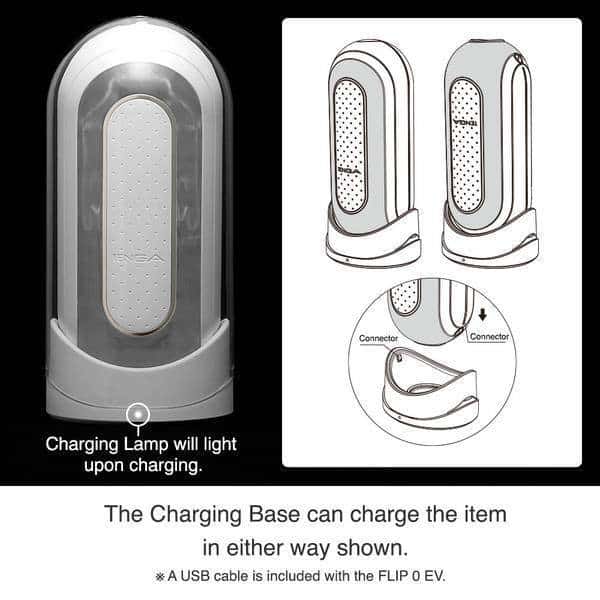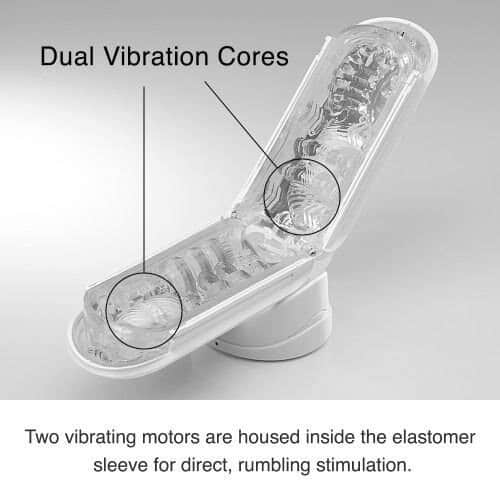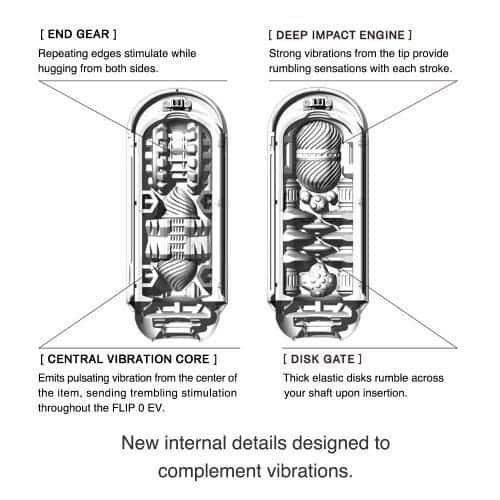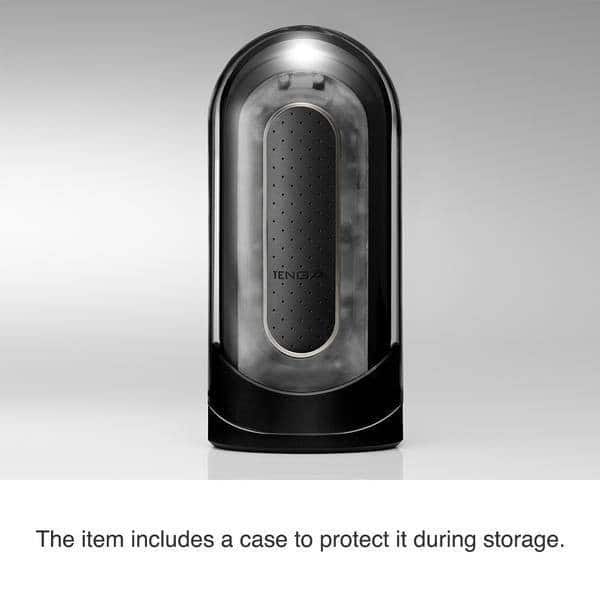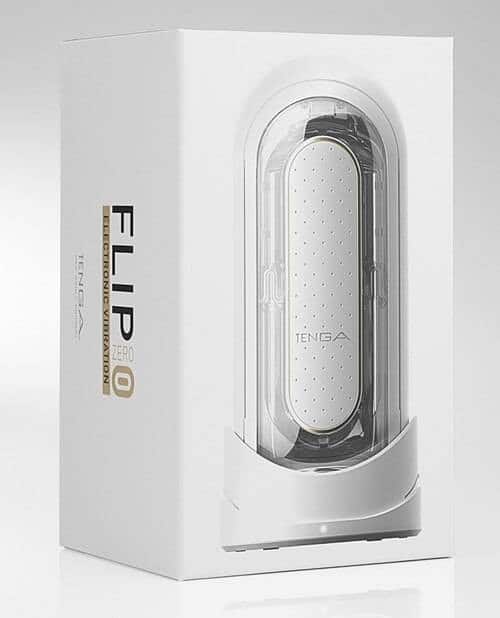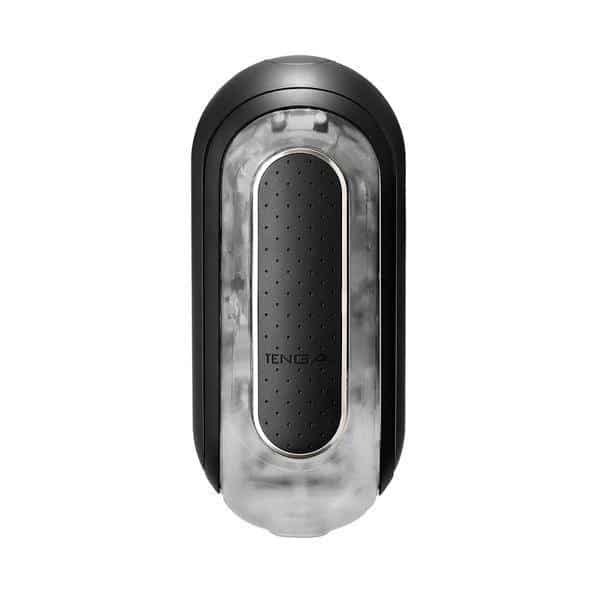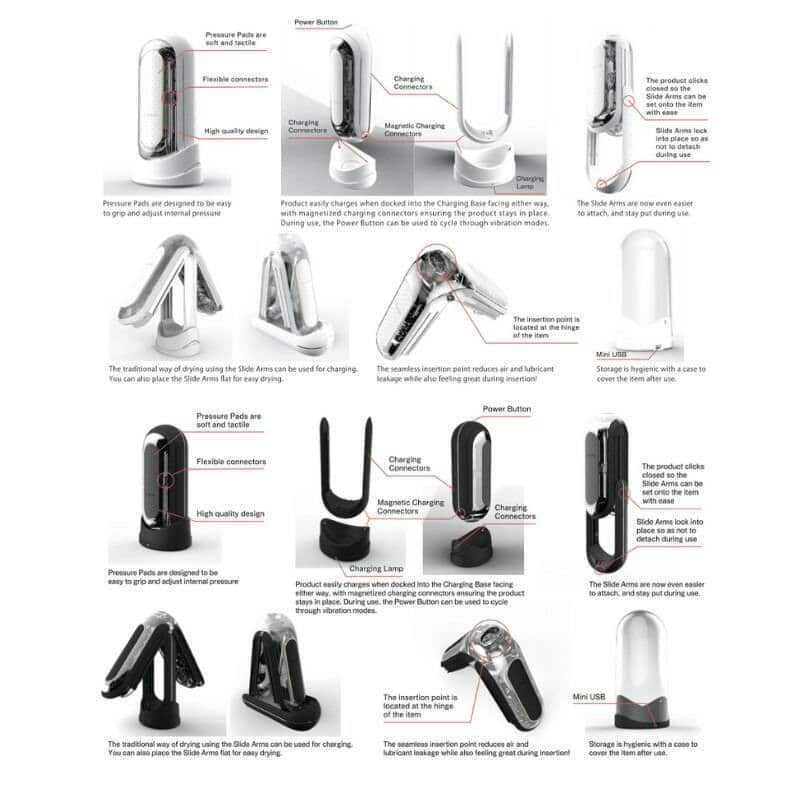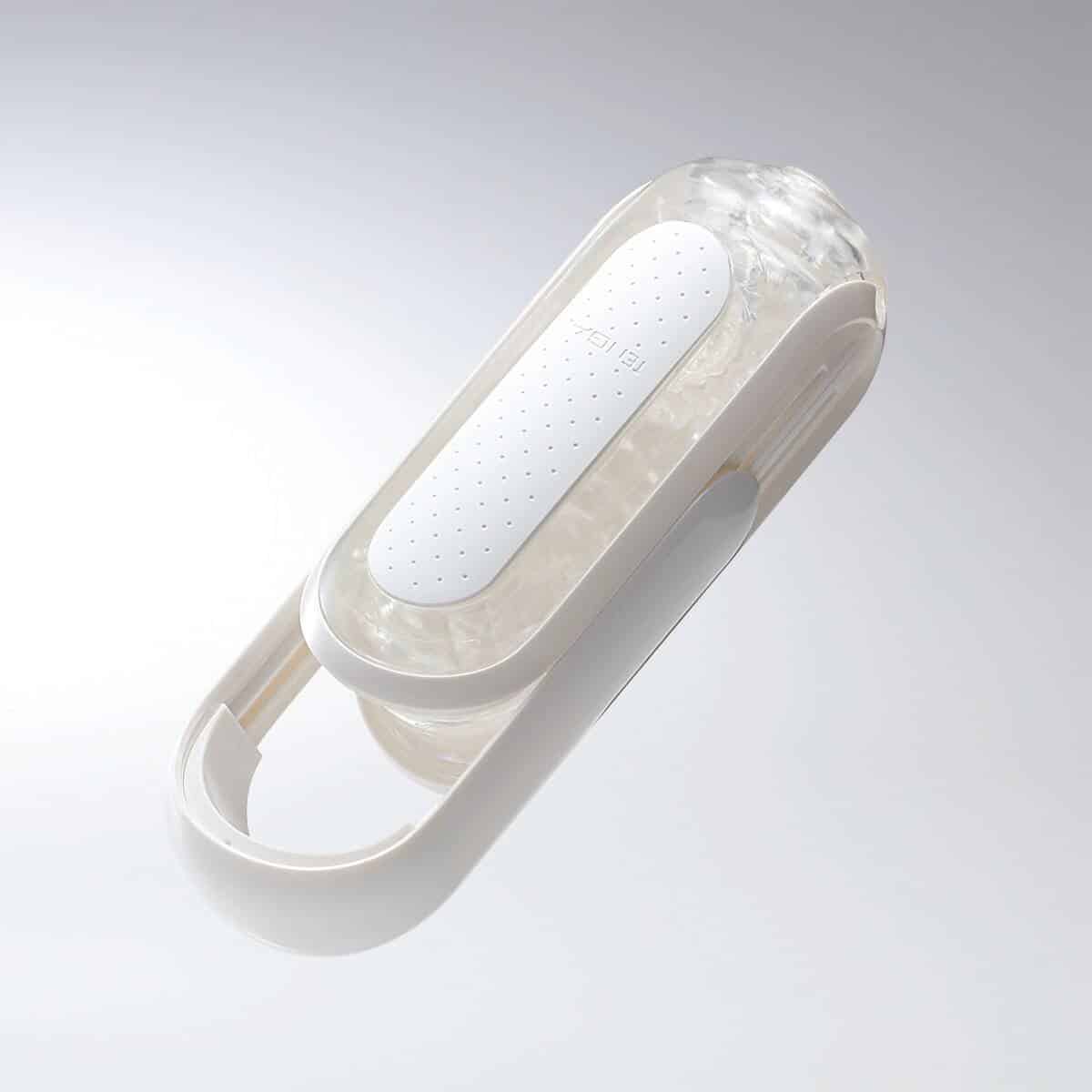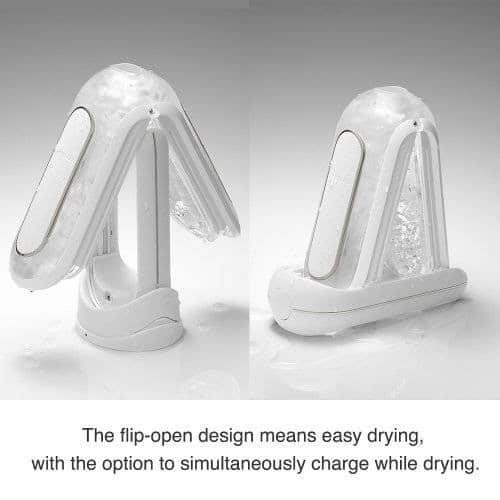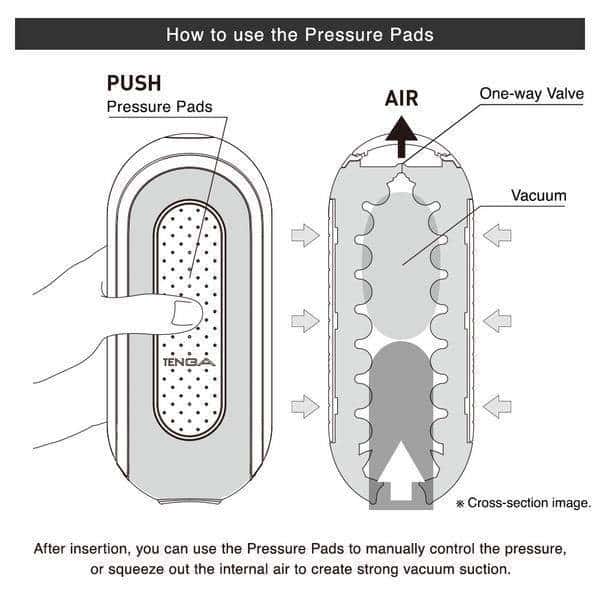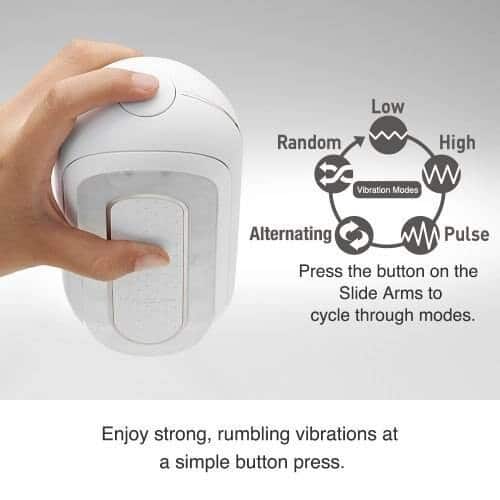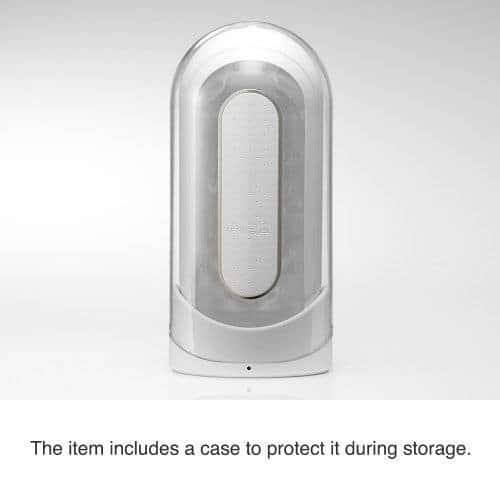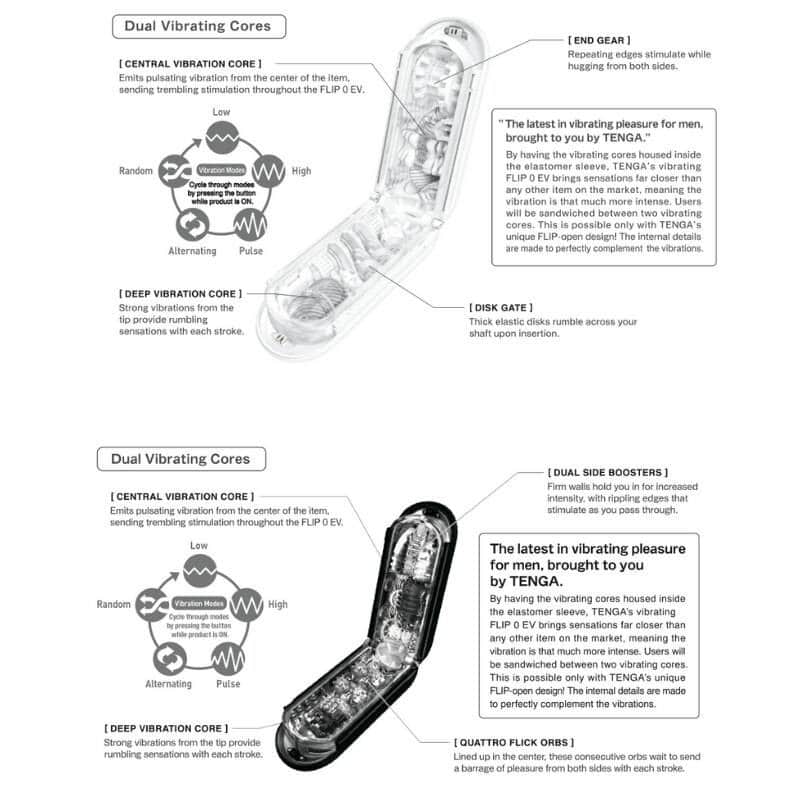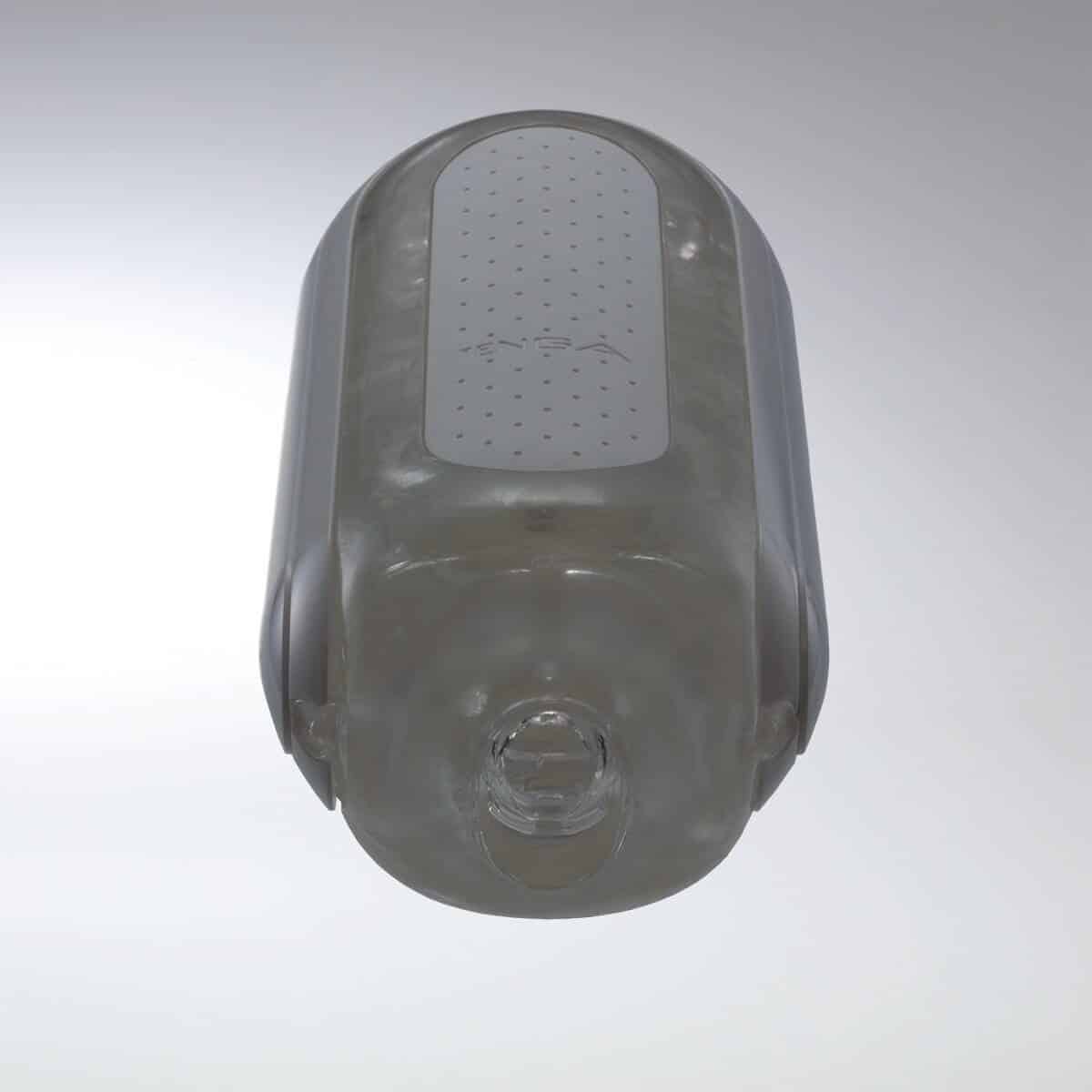 Tenga Flip Zero Vibration Masturbation Sleeve
Description
Tenga Flip Zero Vibration Masturbation Sleeve
The original Tenga Flip Zero Masturbation Sleeve now has vibration!
The Flip Zero Electronic Vibration is a modern and discreet masturbation sleeve that uses the finest premium materials and the most intricate internal texturing details with added vibration and suction for ultimate pleasure.
TWO MOTORS
This luxury male vibrator has two vibrating motors inside its elastomer sleeve, which provides rumbly sensations with each stroke throughout the entire masturbator. You can enjoy vibrations by pressing the button on the bottom of the sex toy and enjoy 5 different vibration patterns. The internal structure is designed specifically to complement and enhance the vibration sensations.
SUCTION
After inserting your penis, the pressure pads can be used to manually control the pressure. Or, you can squeeze out the internal air to create a strong vacuum suction. The repeating edges on the inside give a hugging sensation on both sides of the shaft.
The Flip Zero's pressure pads on the side of the toy are soft to the touch and allow for greater stimulation because of the suction it creates. The Flip Zero Electronic Vibration Masturbation Sleeve is also a great way to build stamina.
EASY TO USE AND CLEAN
The Flip Zero Vibration sleeve opens for easy drying. The Tenga Flip Zero Vibration has an integrated pivot and a flip-open hinge. This allows for seamless insertion of your penis. It is also simple to use and easy to clean. We recommend only using water-based lubricant and sex toy cleaner.
The body of the sex toy and the slide arms are waterproof. However, the charging base is not waterproof.
RECHARGEABLE
Charge the Tenga in the charging base, and the charge lamp will light upon charging. You can even dry the masturbator on the charging base! The running time on a full battery is approx. 40 minutes. Charging time is approximately 90 min.
STORAGE
The Flip Zero Electronic Vibration stores in a transparent case for protection.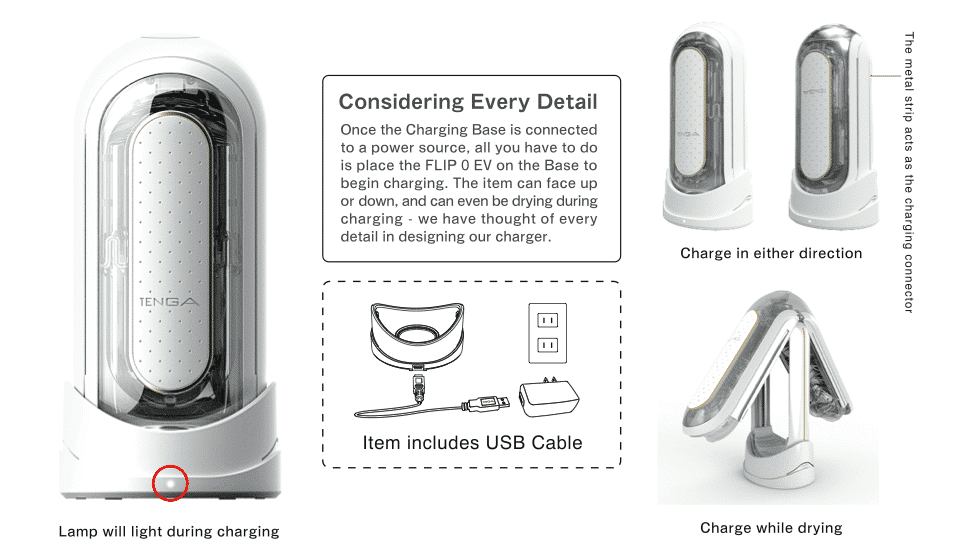 HOW TO USE THE FLIP ZERO
Add lubricant and close the Flip Zero ensuring that both sides click shut
Slide on the slide arms
Lubricate the insertion point for smoother entry
When the penis is inside, squeeze the Pressure Pads on the side to remove the air inside the Flip Zero for suction
Press and hold the button to turn the masturbator on/off. To cycle through the different vibrations, press the button to change the vibration.
After use, open to clean
Use the slide arms as a stand to dry the Flip Zero
Use the case for storage after it has dried
AVAILABLE TYPES
White
Black Strong Edition | Stronger vibration and tighter squeeze
Features:
Intricate nooks & crannies for extra stimulation
Suction design for added pleasure
Flip design makes it very easy to apply lubricant and clean
Excellent for solo or couples play
Re-usable up to 50 times
Clear case for storage
Made in Japan
1 year warranty
Measures | 2.8″ × 3.2″ × 7.1″