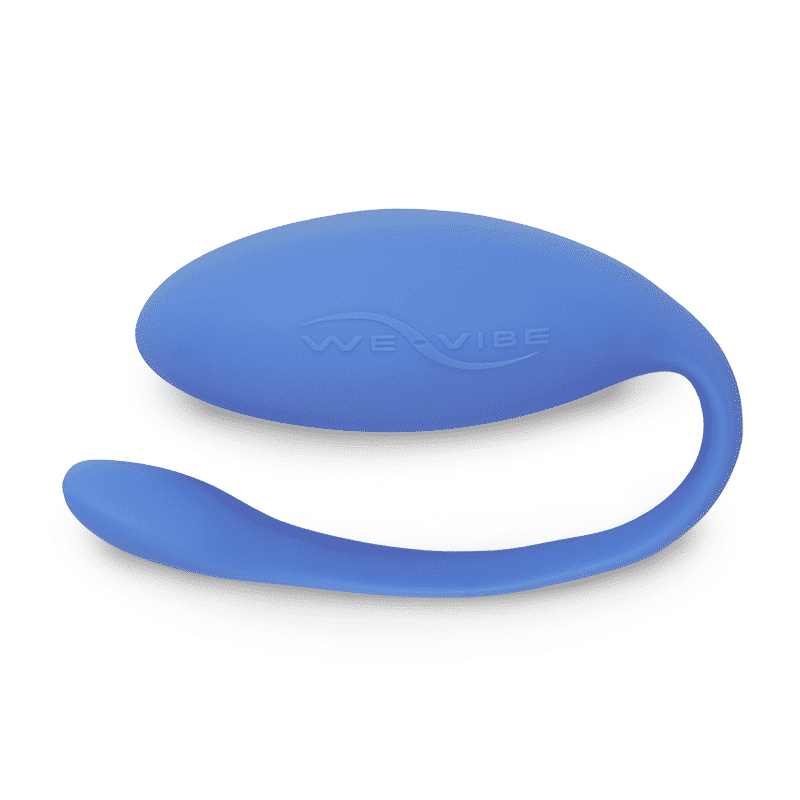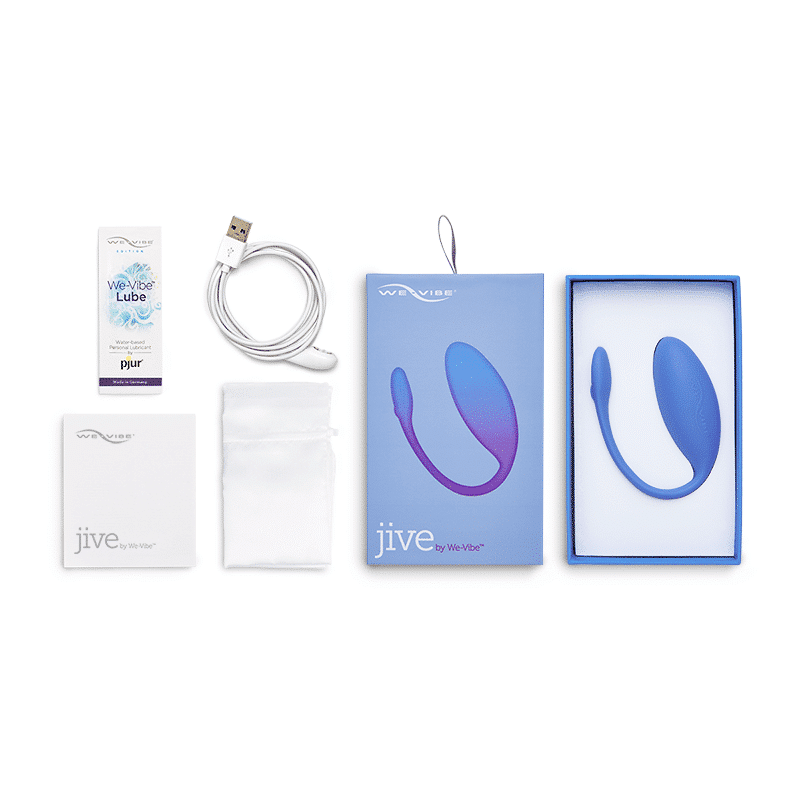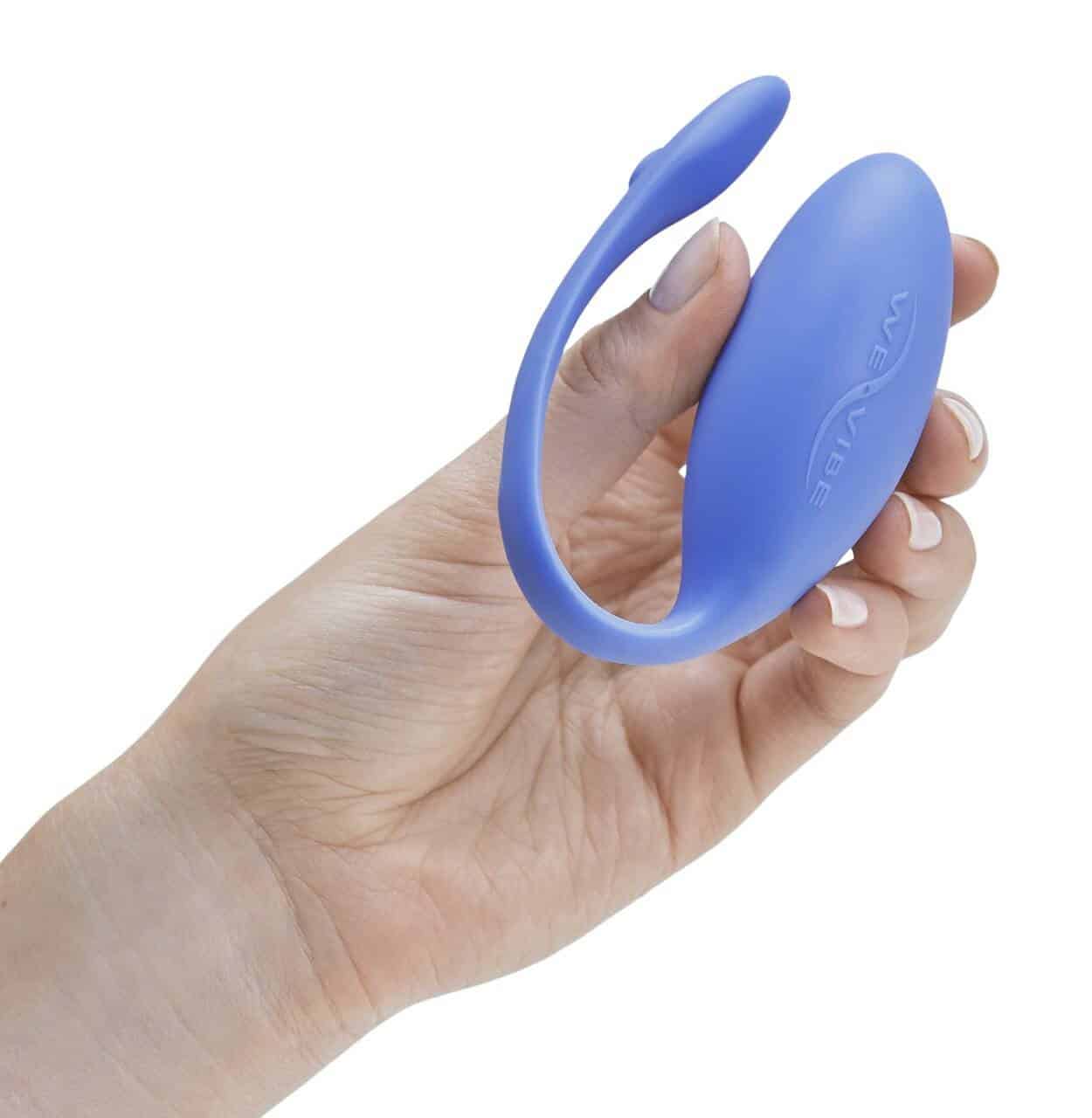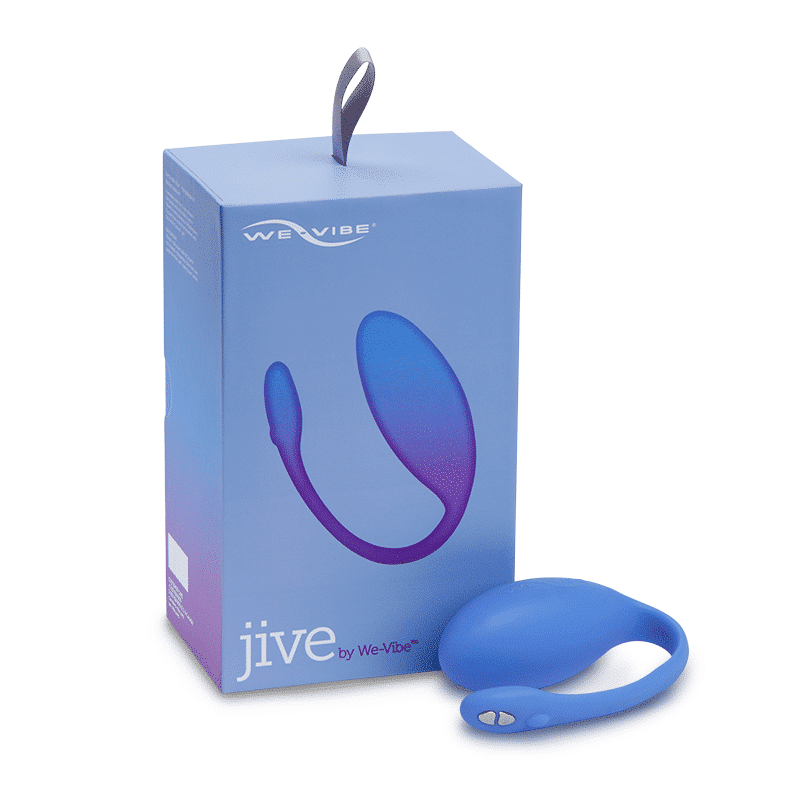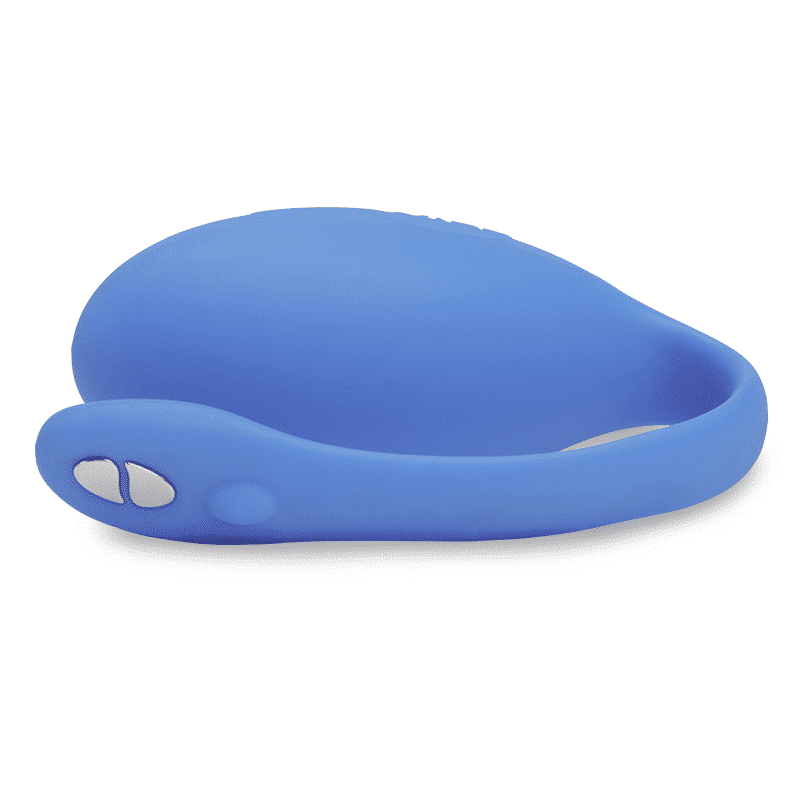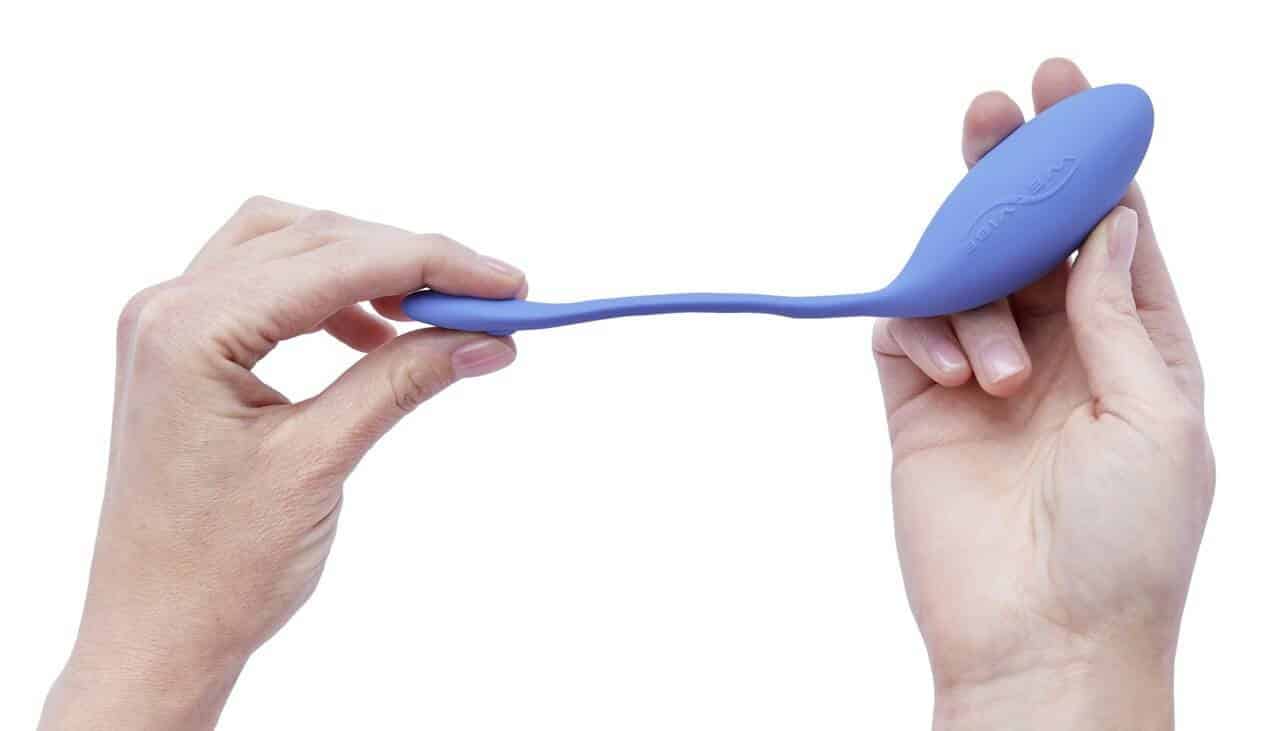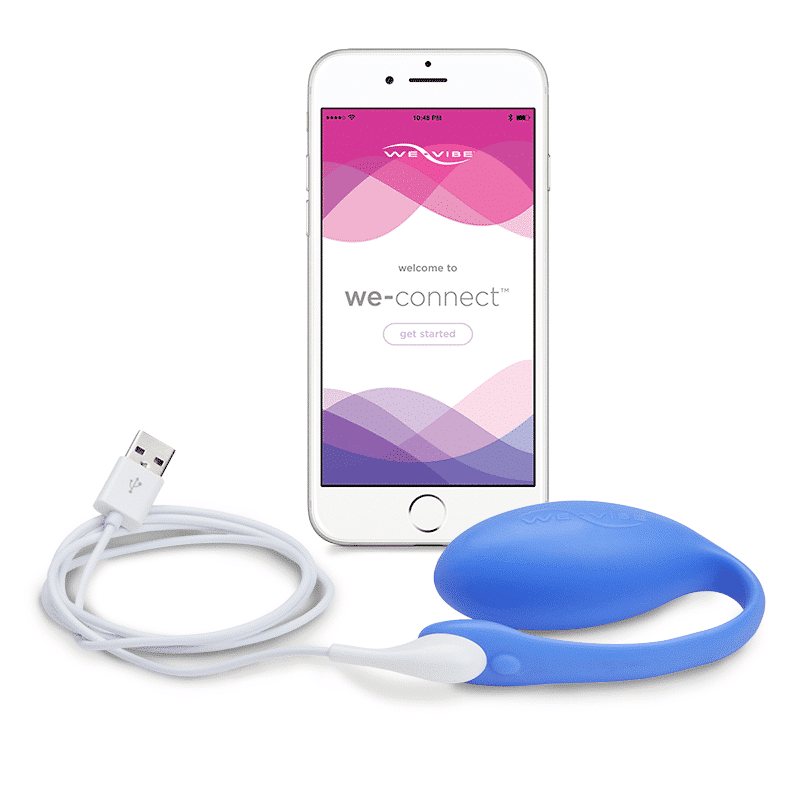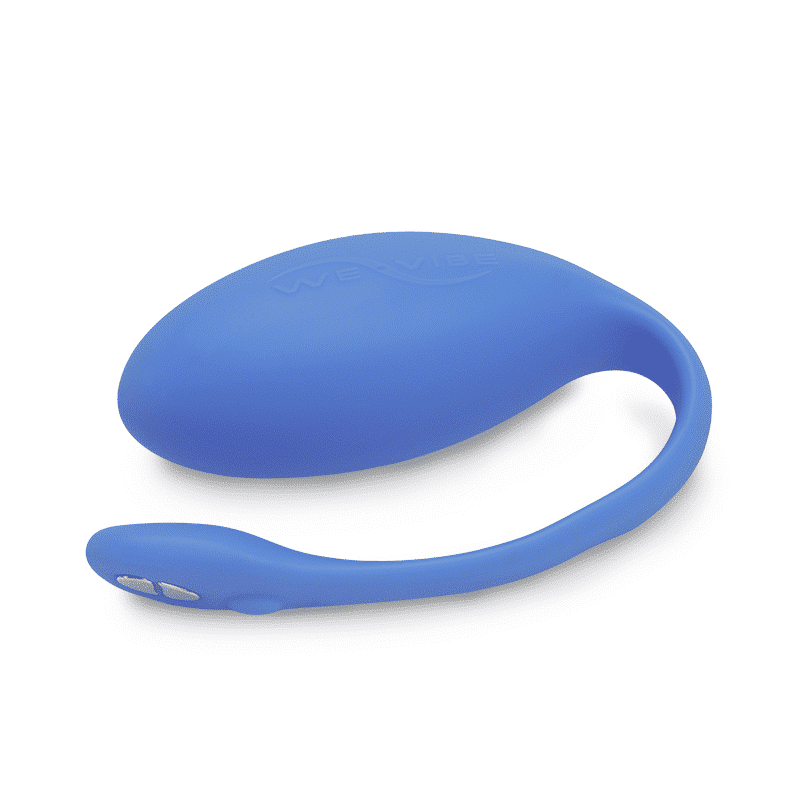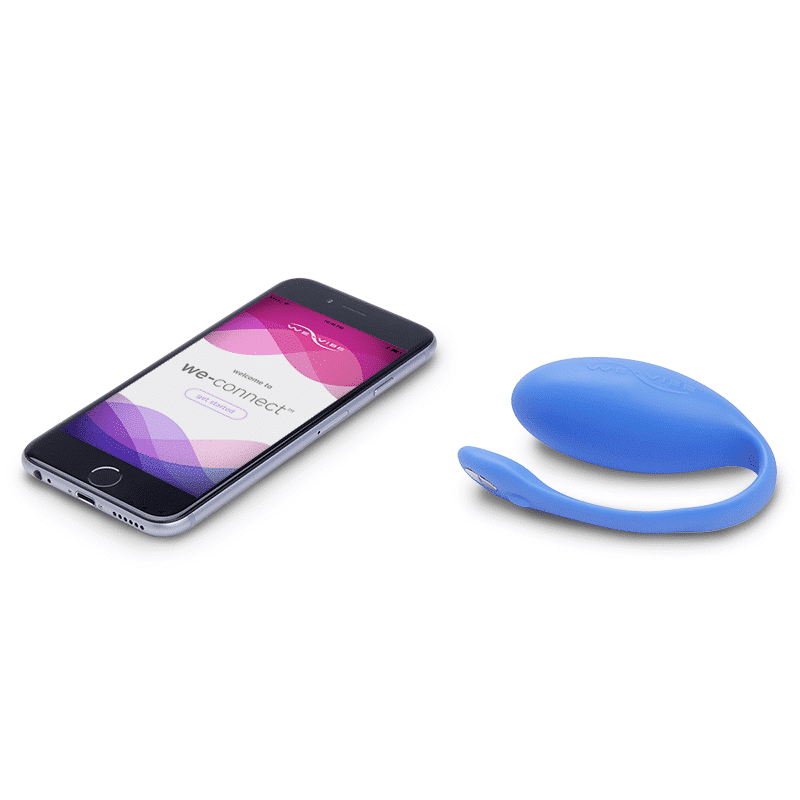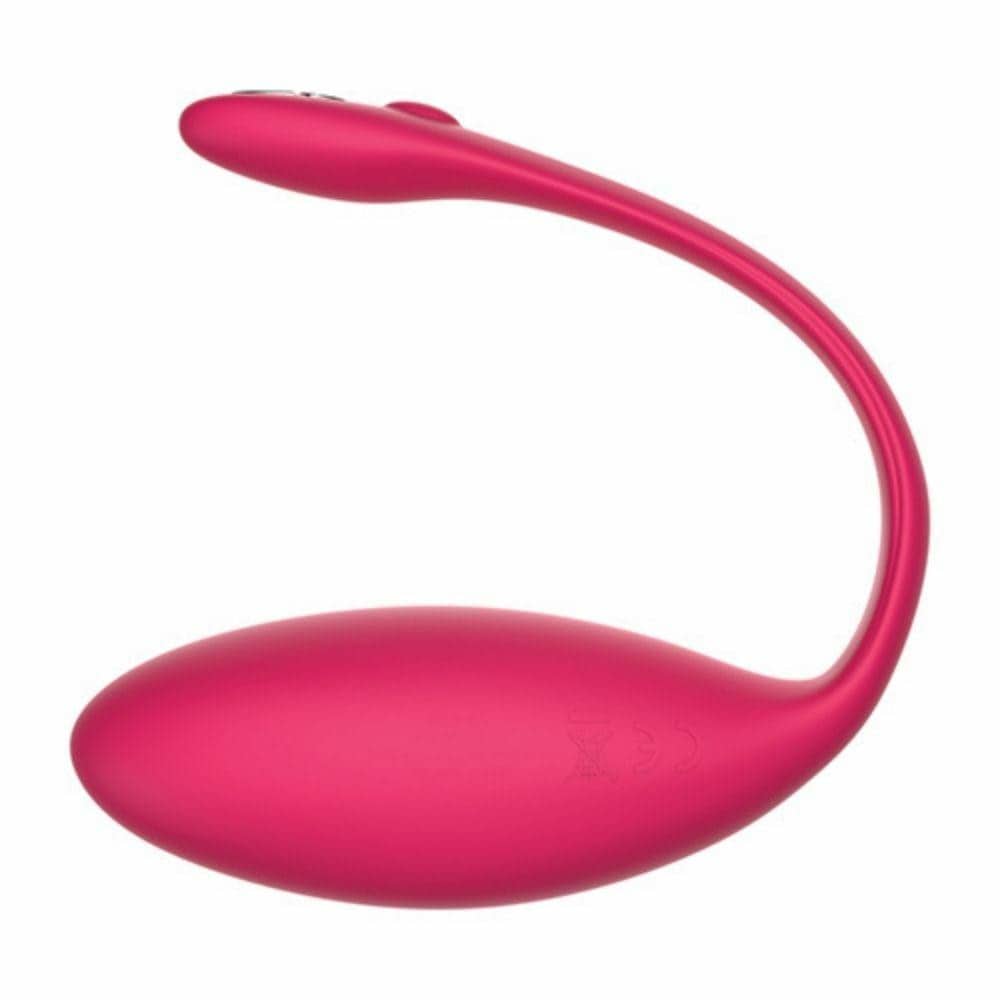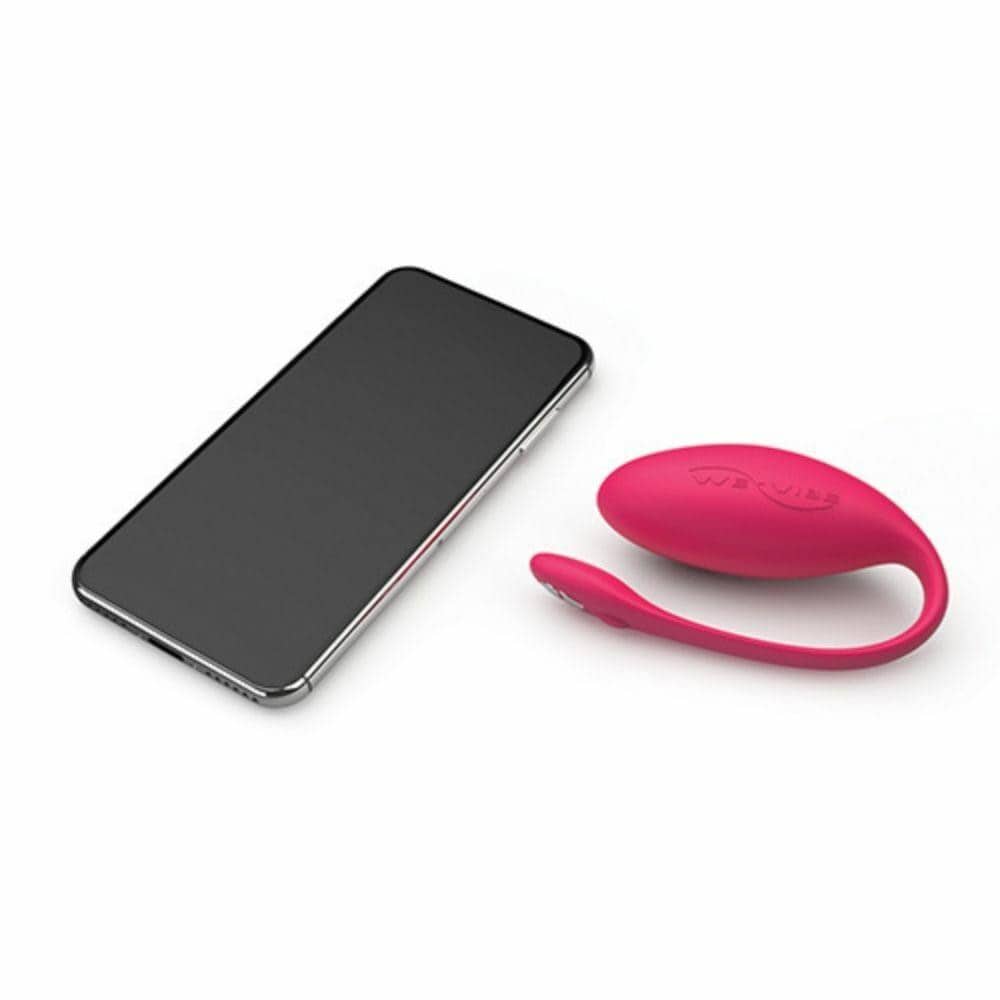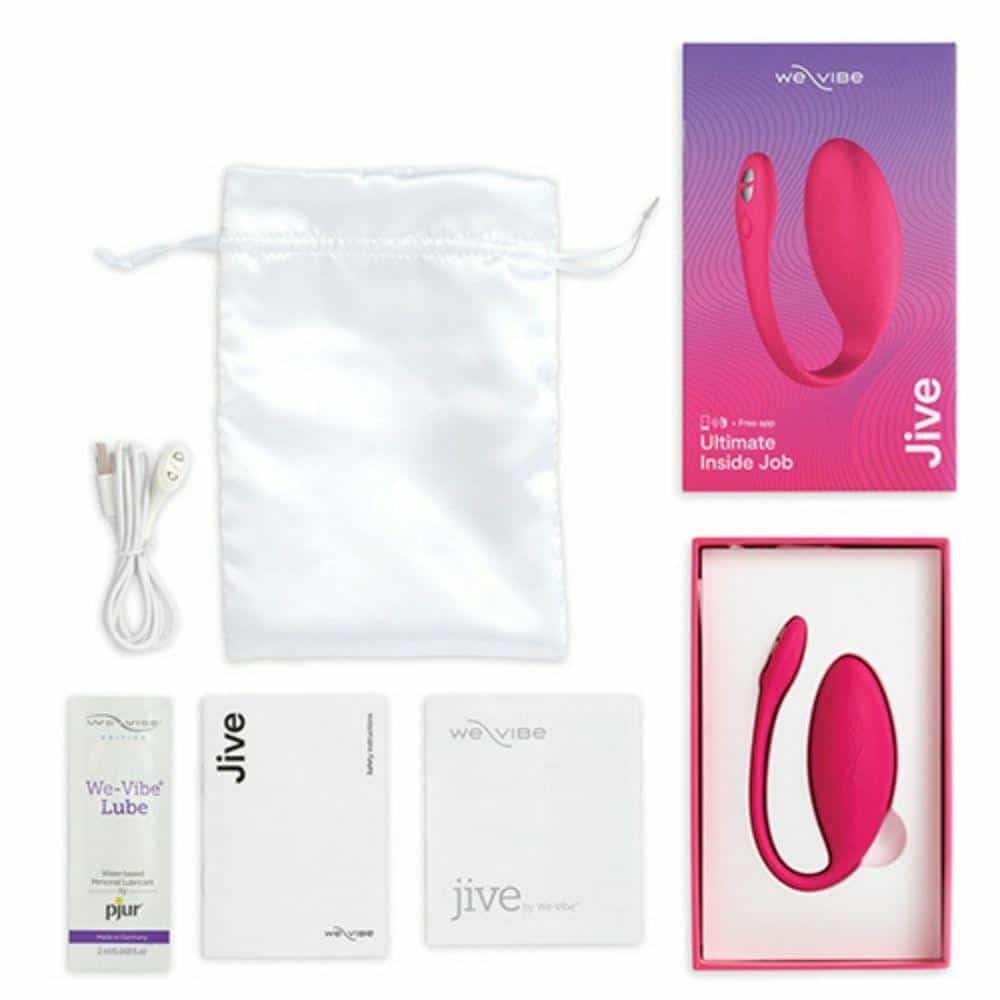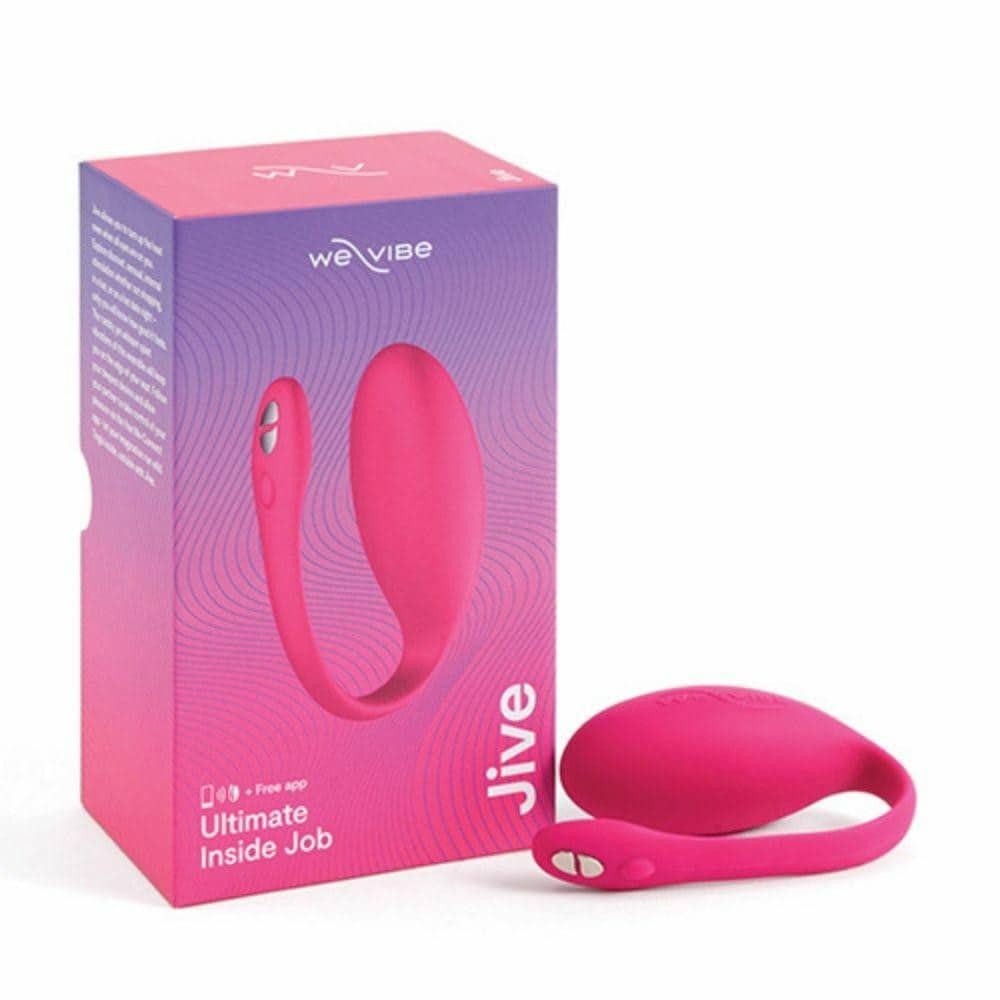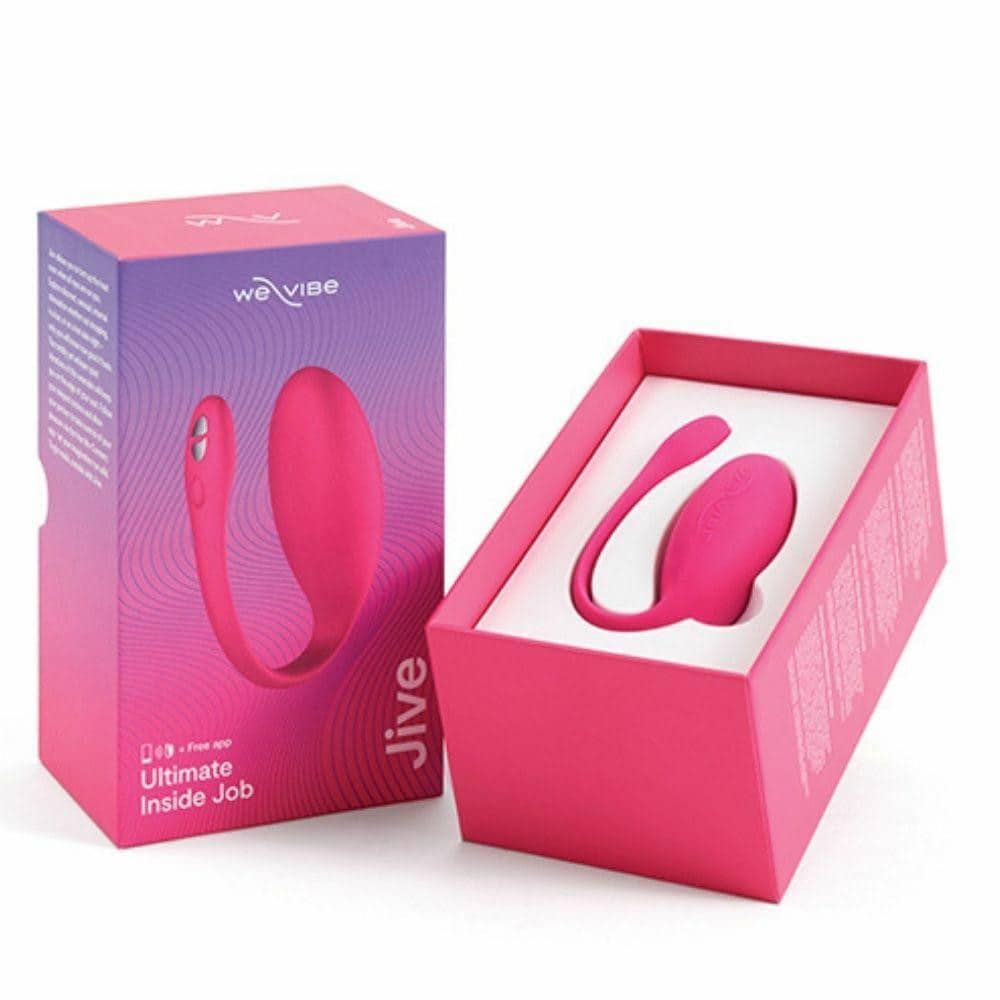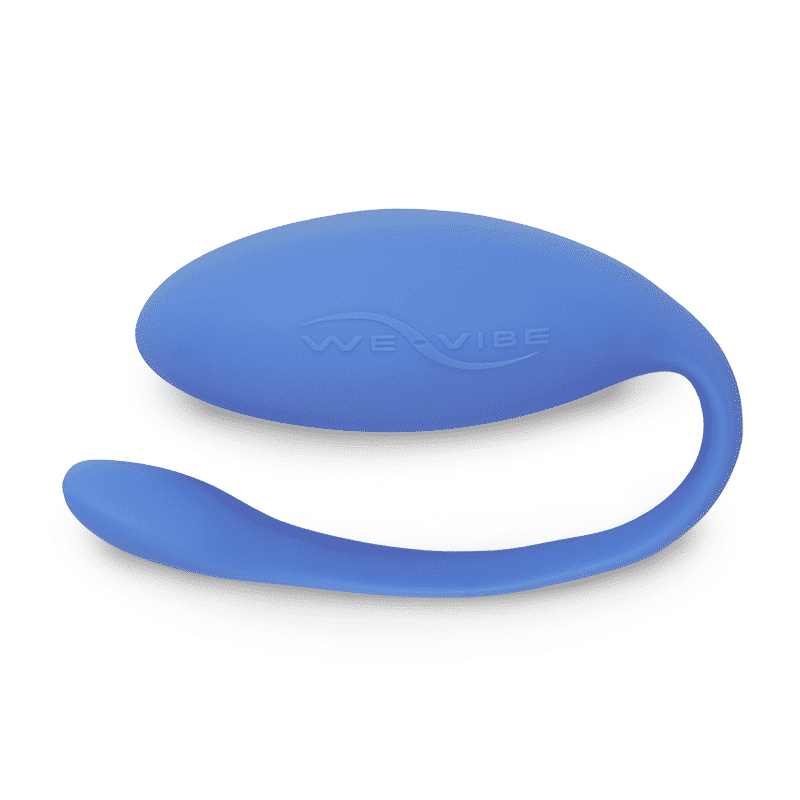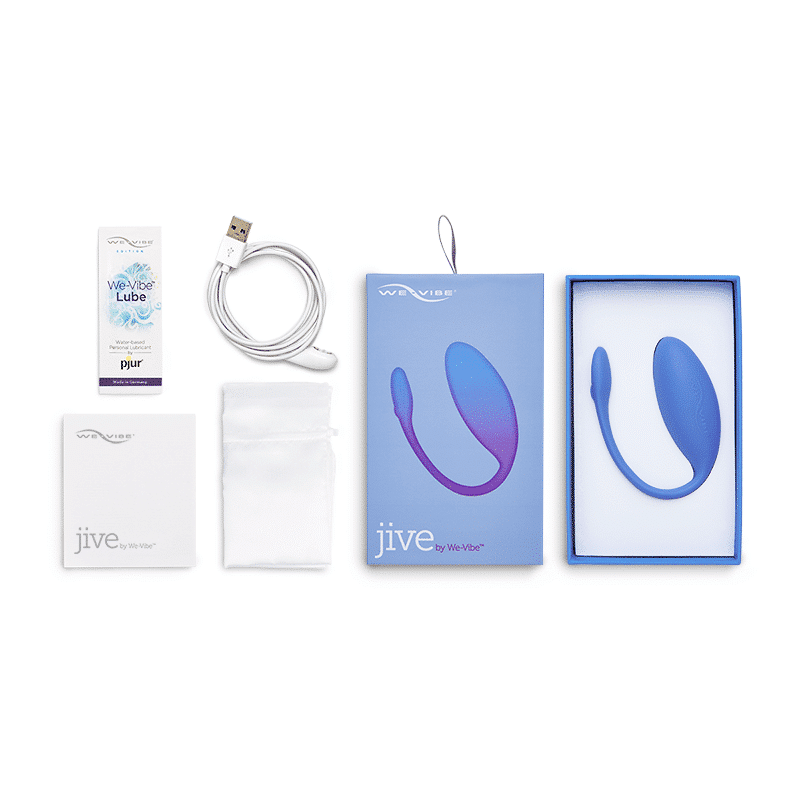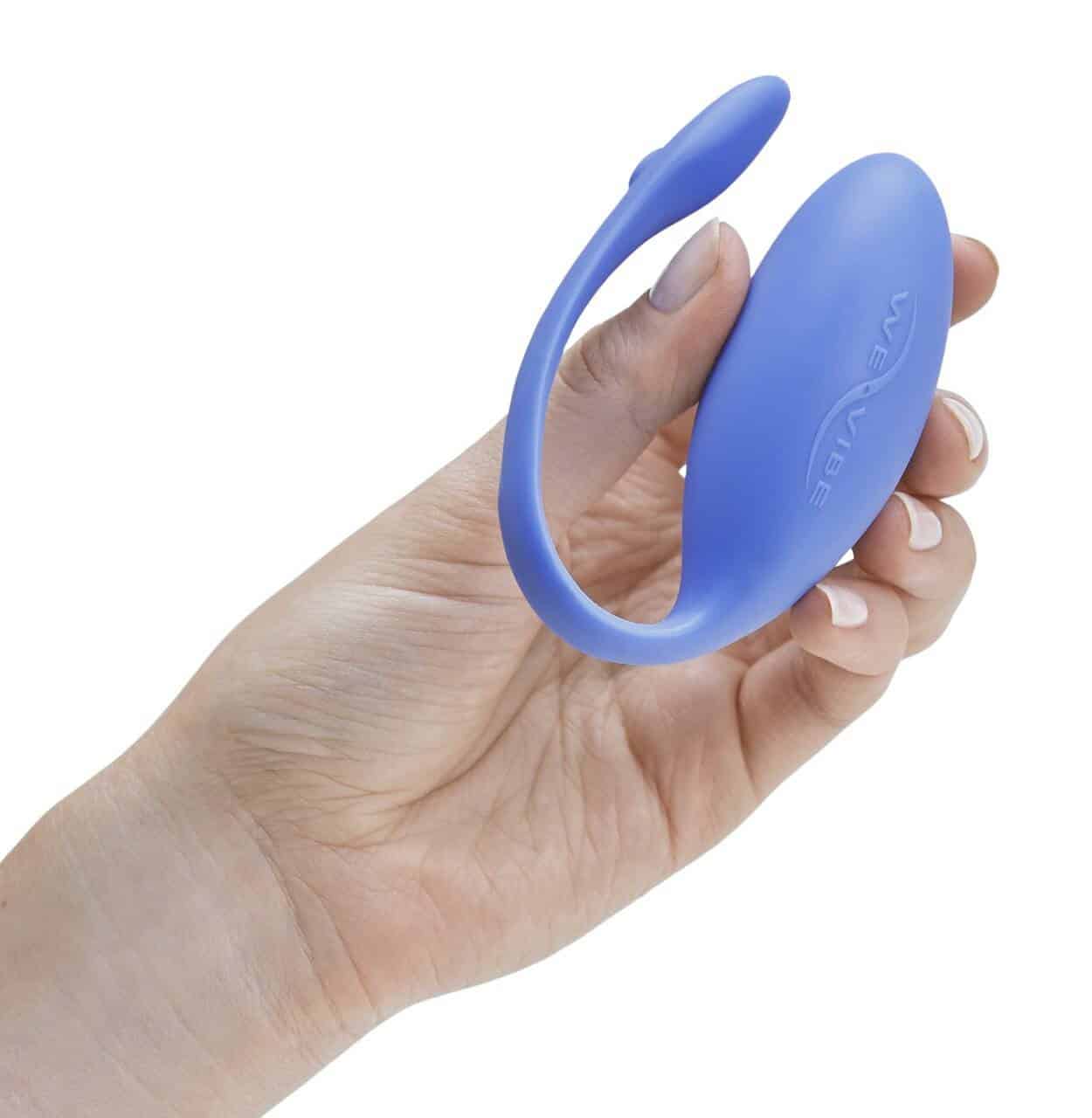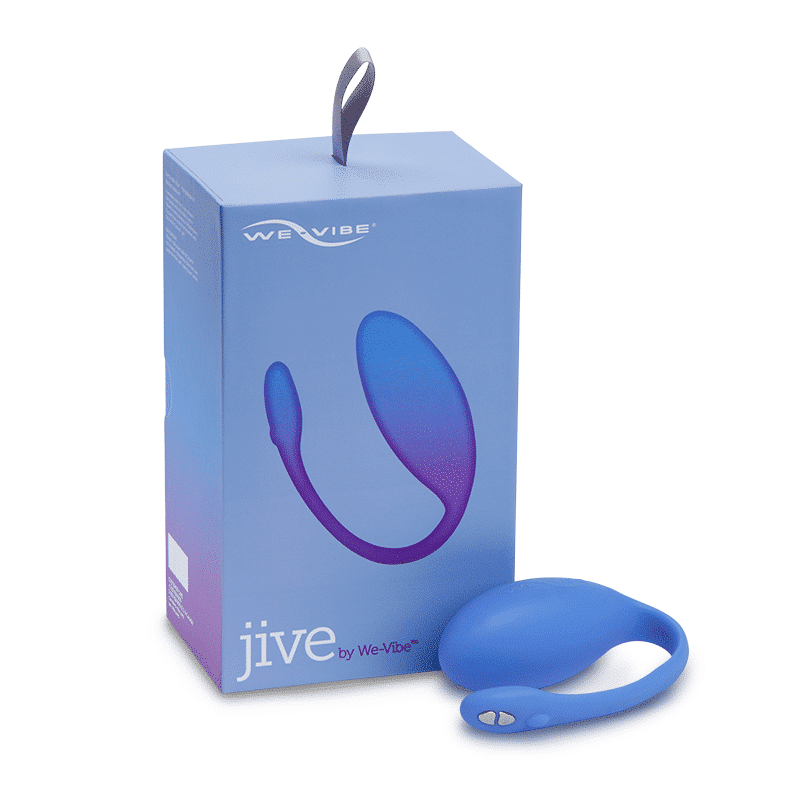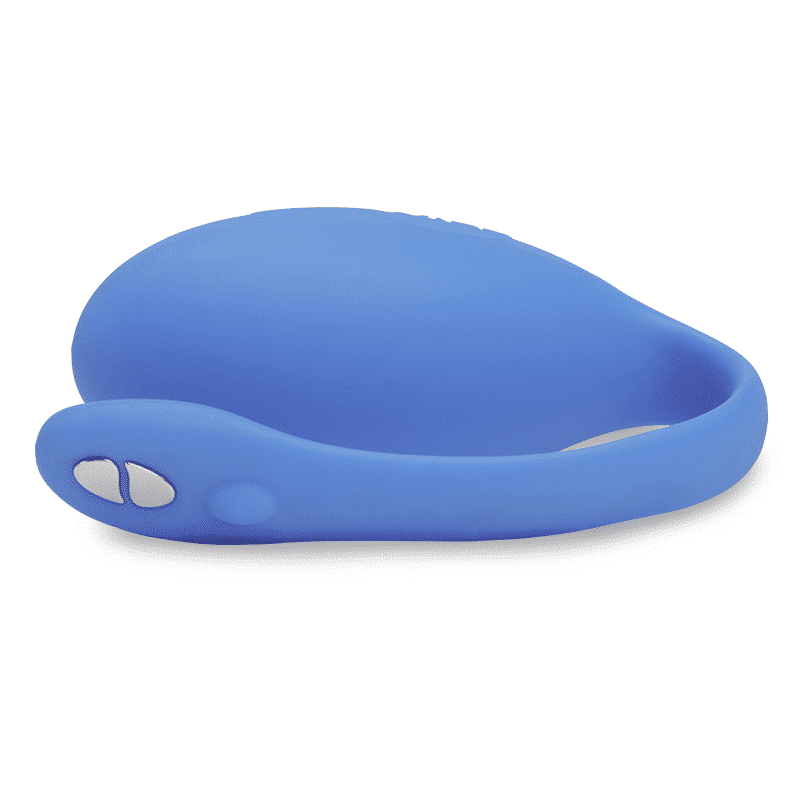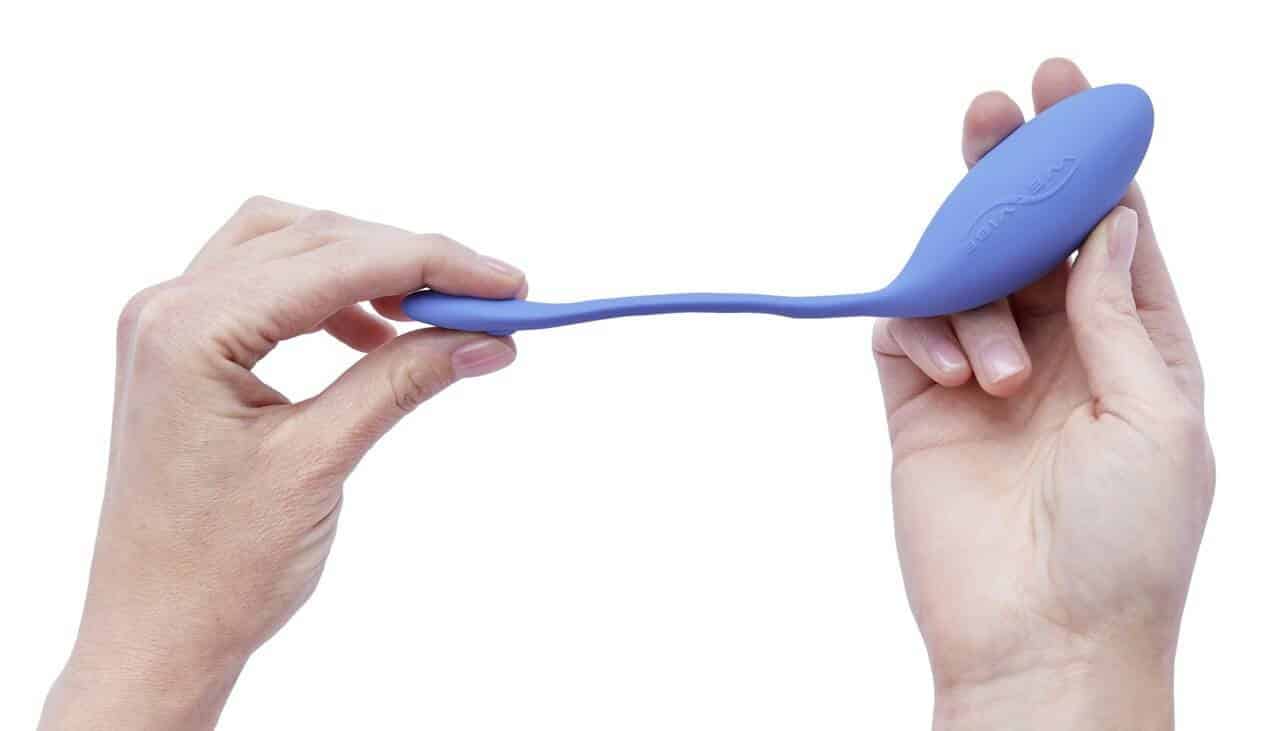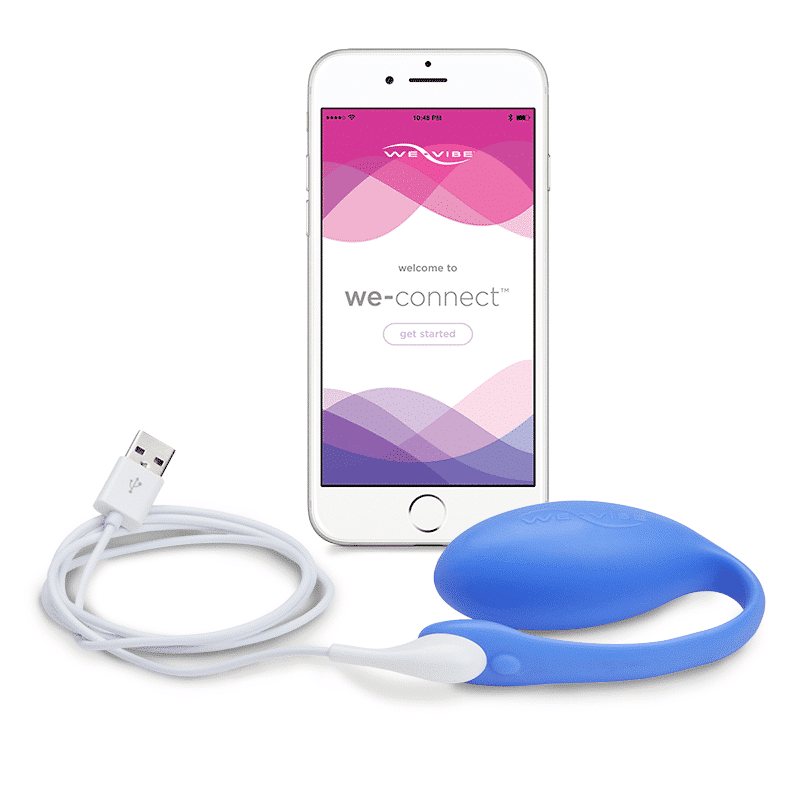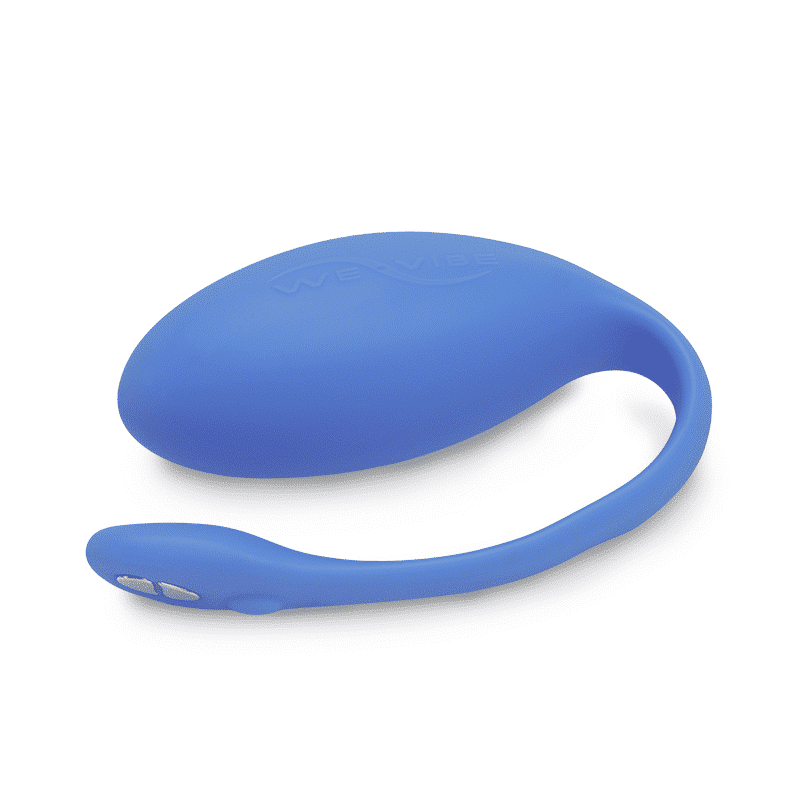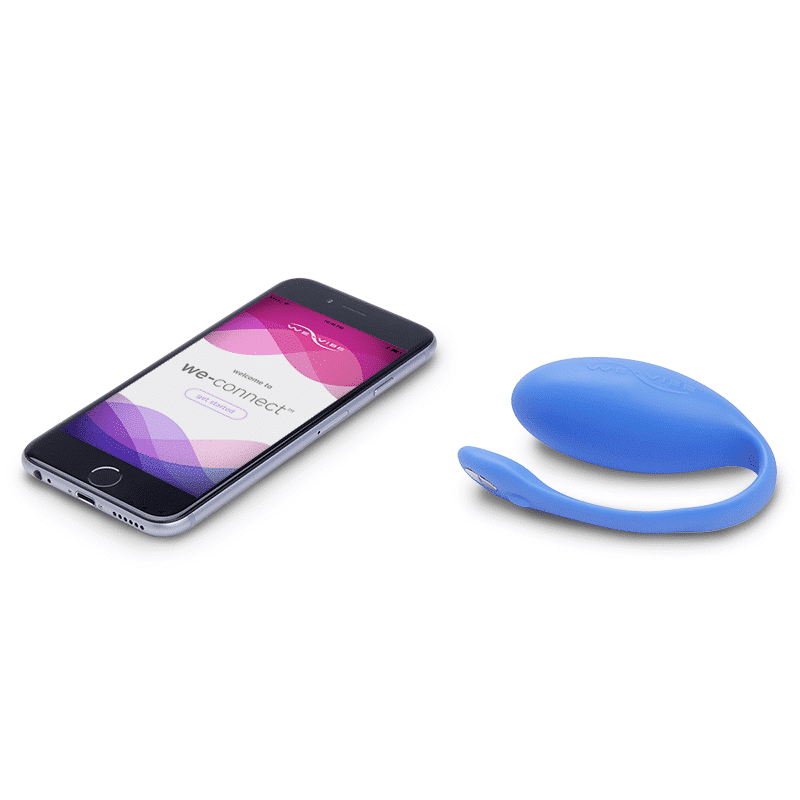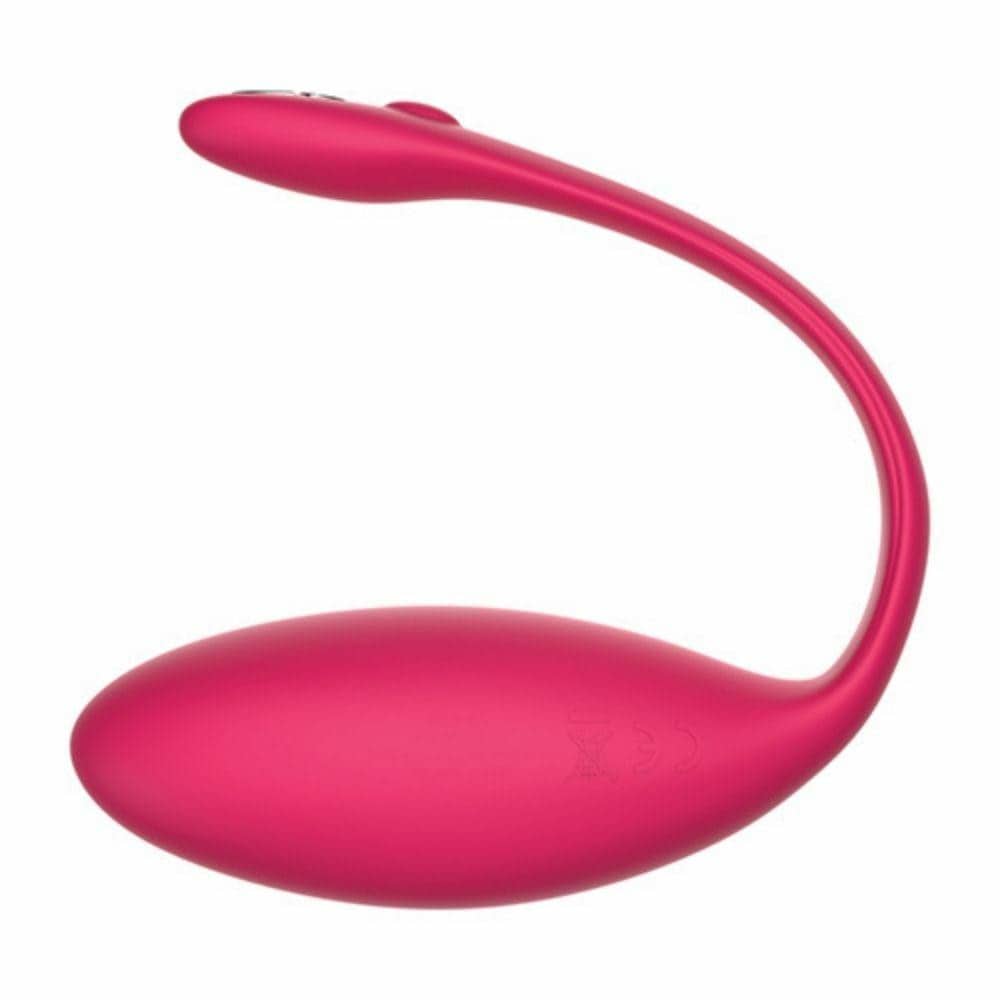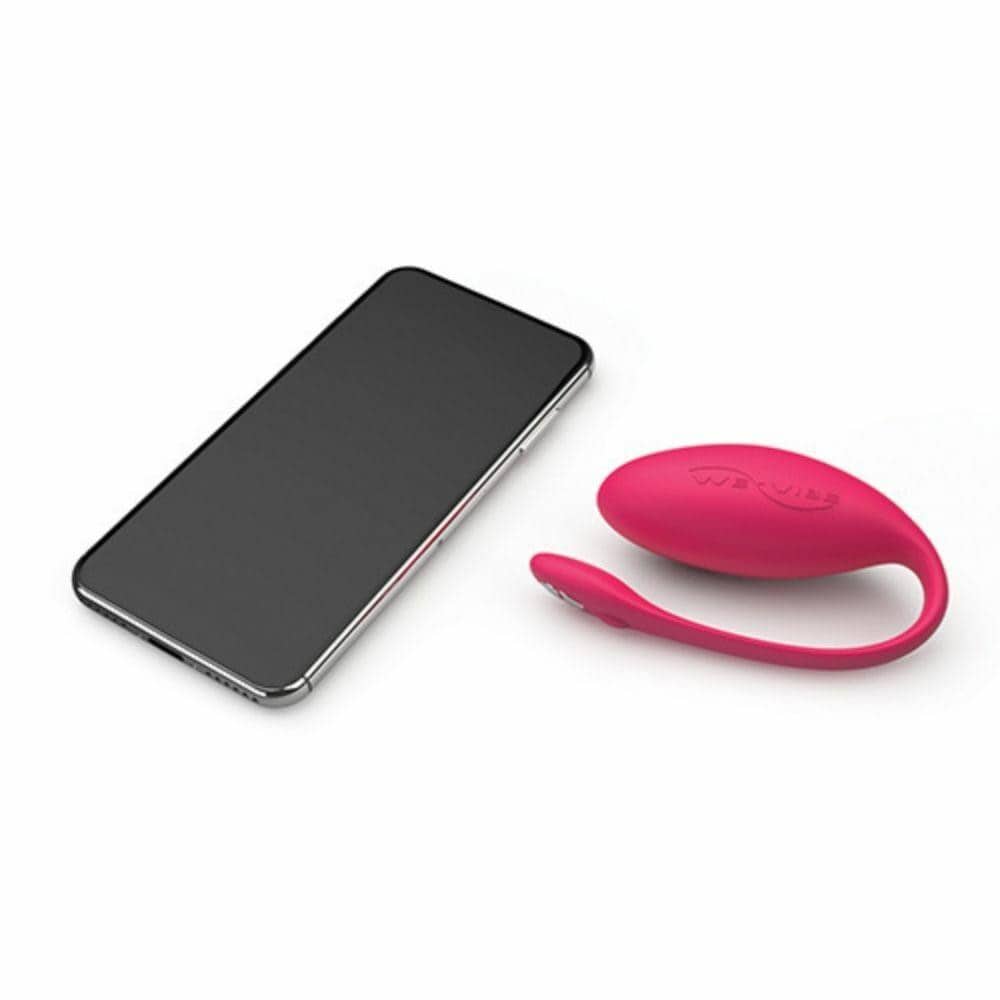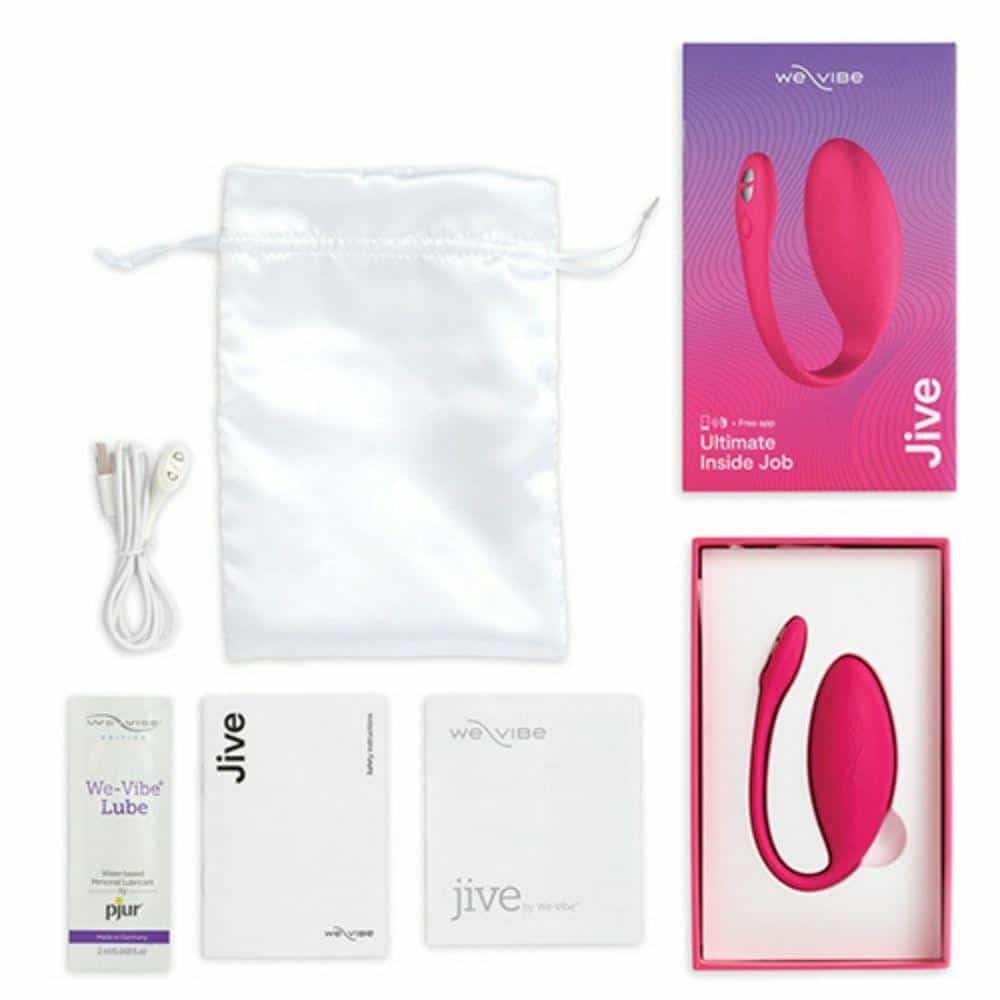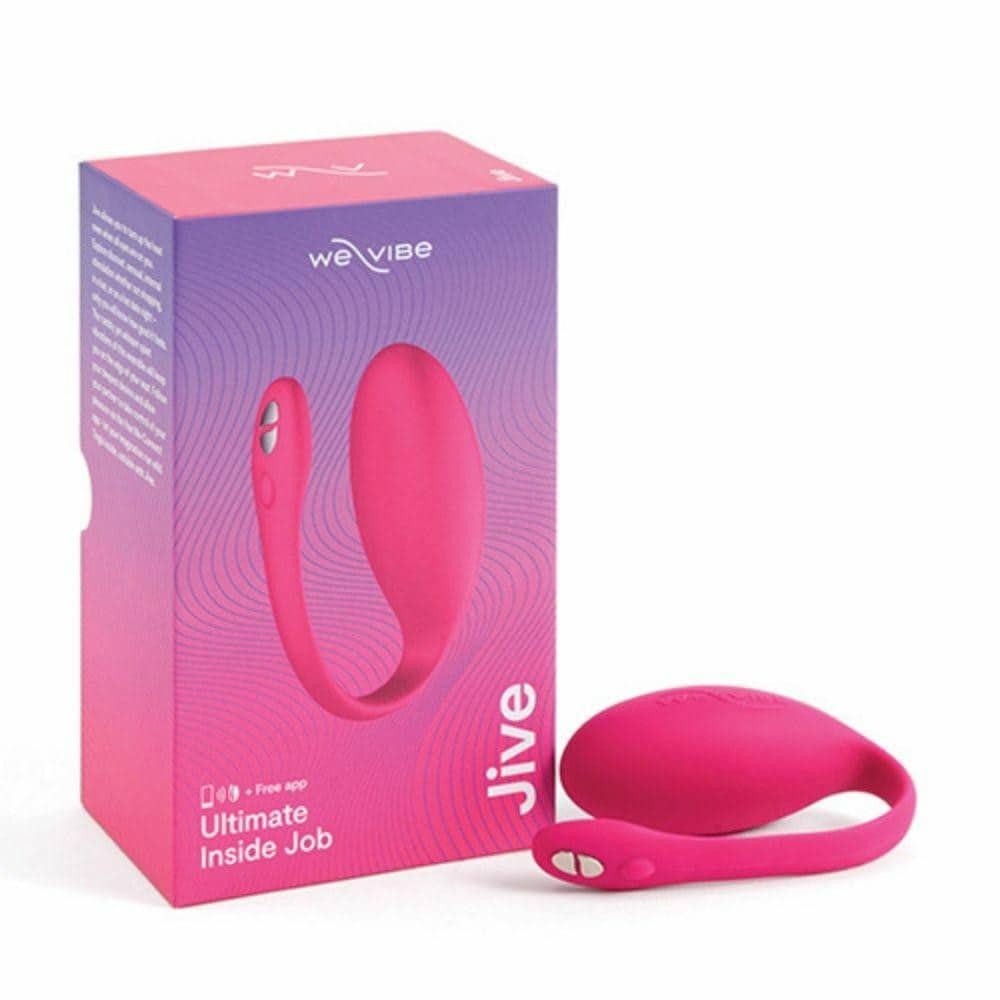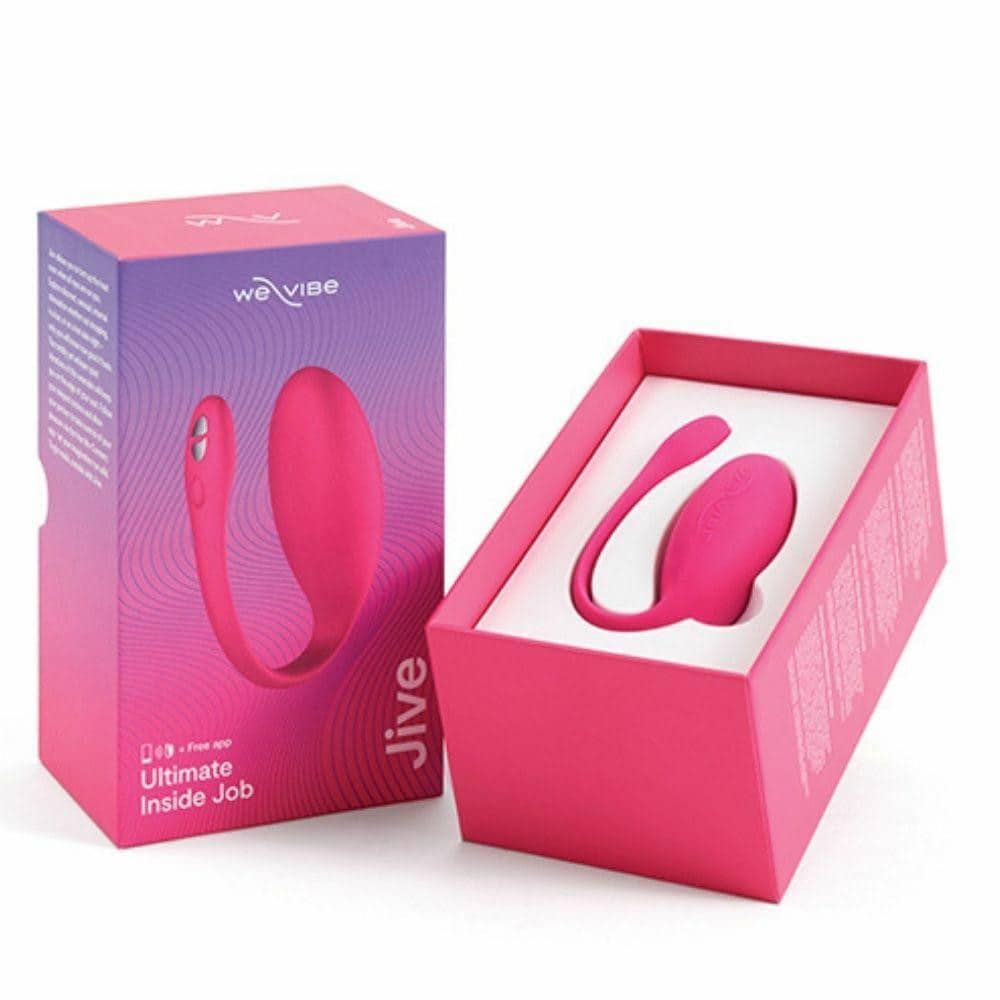 We-Vibe Jive Hands-Free Vibrator
Description
We-Vibe Jive Hands-Free Vibrator
Jive is a remote controlled vibrating egg and mini G-spot hands-free sex toy.
HANDS-FREE
The Jive sex toy is comfortable and lightweight. It can be worn during any activity, whether you are sitting at the dinner table or out doing errands. Jive hands-free vibrator has a tapered waist so that it stays in place even as you move. The retrieval stem/antenna is thin and flexible so that it contours to your body so no one will know you using a vibrator.
REMOTE-CONTROLLED
This premium wearable G-spot vibrator with Bluetooth is designed to be worn under clothing during everyday activities. Jive vibrator works with the free We-Connect app for hands-free pleasure for solo or couples play.
The rumbly but whisper-quiet vibrations can be controlled from the app by a partner in the same room or from anywhere in the world.
Jive works with the latest features of the We-Connect app. We-Connect offers couples a new way to share the vibe. Partners can now simultaneously control each other's We-Vibe products, or one person can control both.
Range of play:
Play in the same room or play from anywhere in the world! Jive is Bluetooth enabled and works with your smartphone.

When playing in the same room, all you need to do is pair your phone with Jive through the free We-Connect app. For best results, connect up to 30 feet of direct, line-of-sight distance and approximately 20 feet of 360-degree range. Jive works best with the app when your legs are uncrossed and the retrieval stem/antenna is exposed.
If you and your partner are in different locations, both of you should download the We-Connect app. Jive is paired to the phone that remains within Bluetooth range of the vibrator. Then, add your partner with an invite from the app.
EASY TO USE
With a one-button control, Jive has ten pre-set vibration modes to choose from. Or, you can create your own custom vibration patterns with the free We-Connect app.
How to use:
Wash Jive with sex toy cleaner.
Apply water-based lubricant to the luxury vibrator. Gently insert Jive into the vagina, keeping the retrieval stem outside of your body in an upright position.
Once inserted, Jive can be worn comfortably during many activities.
Remove Jive by the stem and wash with sex toy cleaner.
Jive is waterproof and rechargeable, with a 90 minute charge delivering up to two hours of play. A low power alert lets the user know when it's time to recharge.

2 hours of play on a single charge. The low power alert lets you know when Jive needs to be charged.
See the We-Vibe Jive instruction manual HERE.
Features:
Premium comfortable and contoured hands-free vibrator that stimulates the G-spot
Lightweight and comfortable to wear for extended periods of time
Powerful rumbly vibrations
10+ modes
Play from anywhere, create custom vibration patterns and play together with the Free We-Connect app
USB rechargeable
100% waterproof
2 year warranty
Measures | 3.6″ x 2.5″ x 1.4″
Weighs | 2.1 oz.