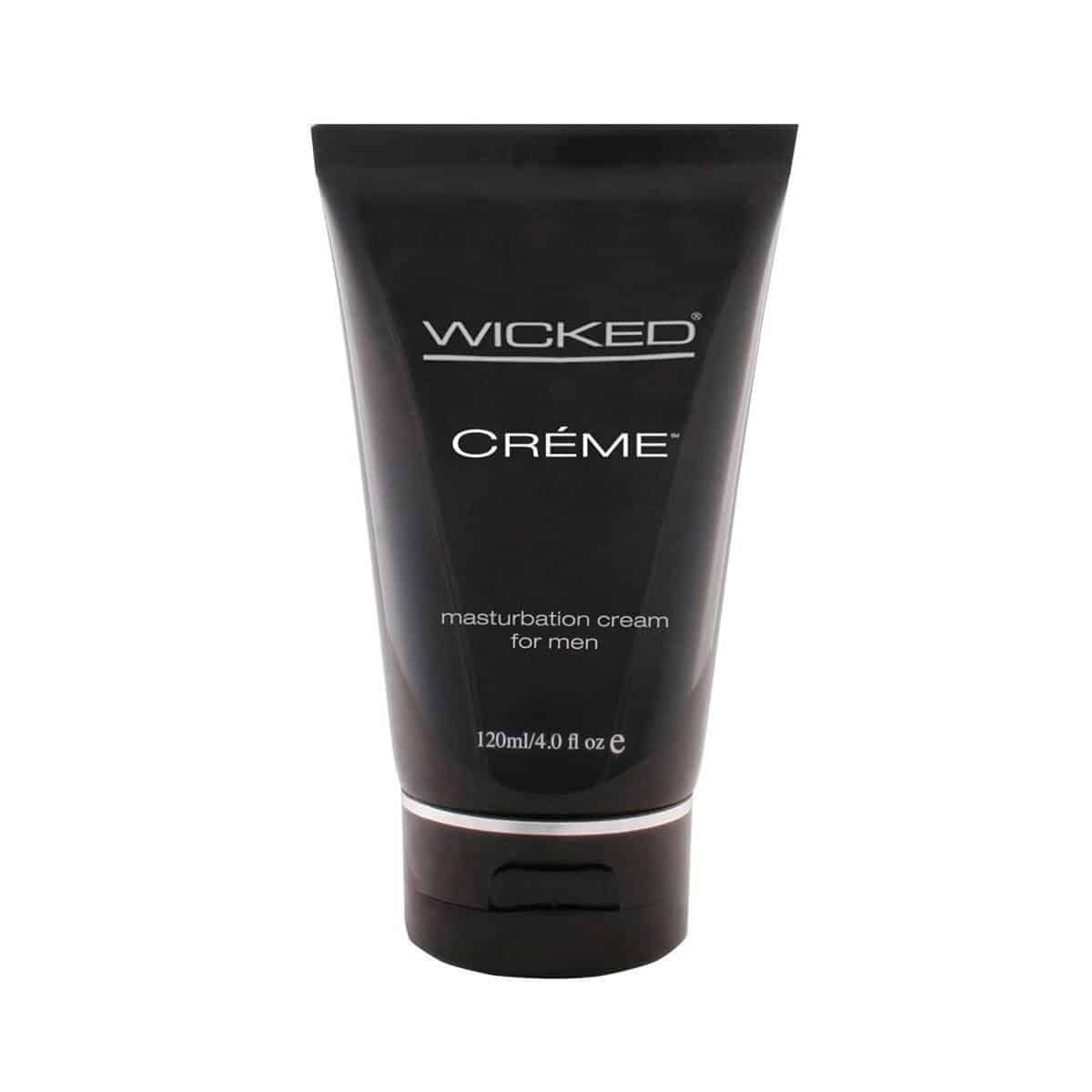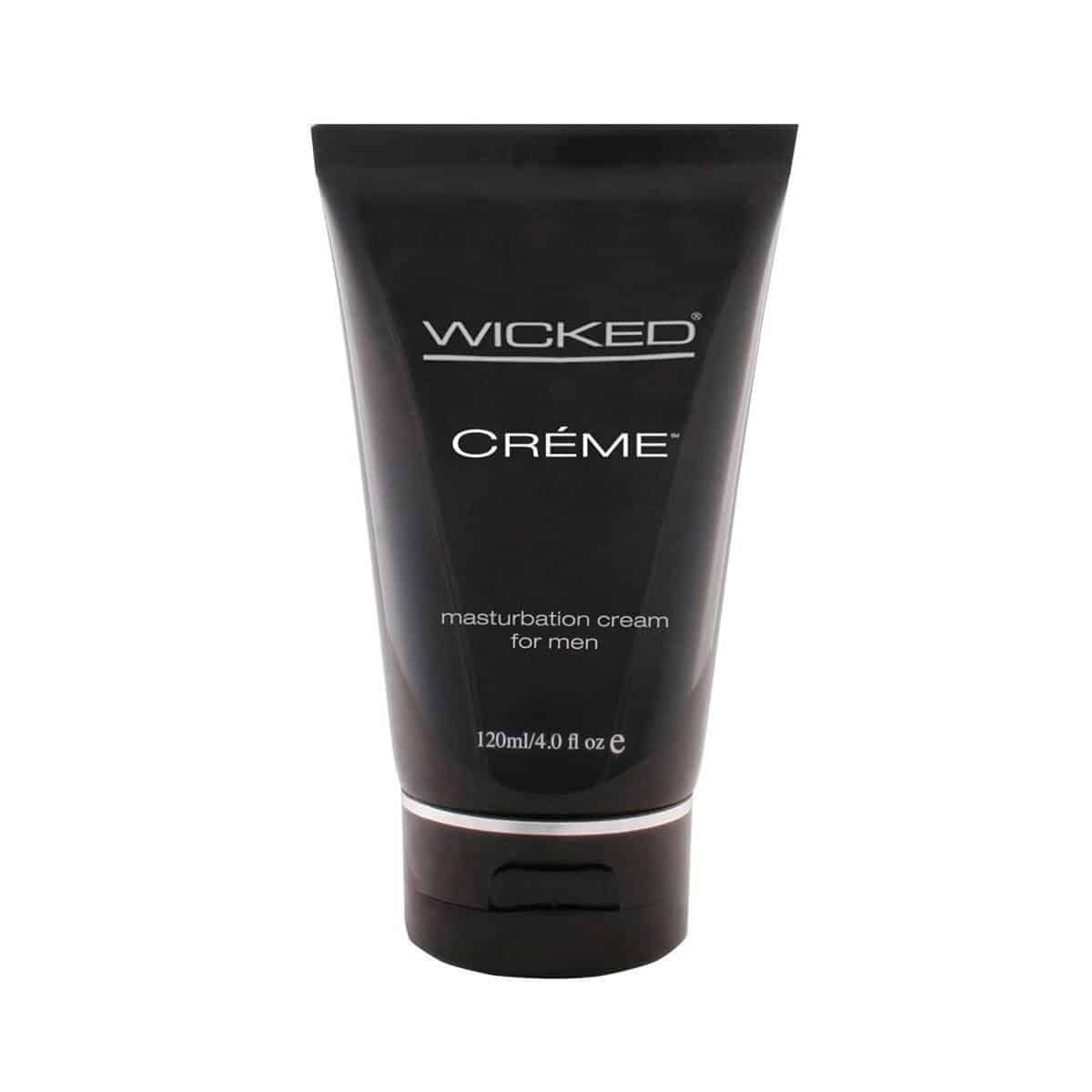 Wicked Crème Masturbation Cream
Description
Wicked Crème Masturbation Cream



Wicked Crème Masturbation Cream for men is a unique, oil-based lubricant and stroking cream.
UNIQUE FORMULA
This lubricant for men starts out as a cream. After rubbing it into the skin for a few minutes, it then melts with your body heat into a non-greasy liquid lubricant.
LONG-LASTING
Crème is long lasting, never sticky, fragrance free, and contains no animal by-products or testing.
MOISTURIZING
The superior glide of Vitamin E enriched Crème is stimulating and will ensure many moments of pleasure.
HOW TO USE
Apply a small amount of Crème where lubrication is desired. It cleans away easily with mild soap and water.
Features:
Coconut Oil Base
Fragrance Free
Starts as a Cream and Transforms to a Liquid Lube
Excellent Moisturizer
4 oz.
Ingredients | Water, Ethylhexyl Palimitate, Cocos Nucifera (Coconut) Oil, Prunus Amygdalus Dulcis (Sweet Almond) Oil, Stearyl Alcohol, Cetyl Alcohol, Glycerin (plant based), Cetearyl Alcohol, Ceteareth-20, Dimethicone, Tocopheryl Acetate (Vitamin E), Aloe Barbadensis (Aloe) Leaf Juice, Carbomer, Tetrasodium EDTA, Triethanolamine, Methylparaben, Propylparaben, Imidazolidinyl Urea