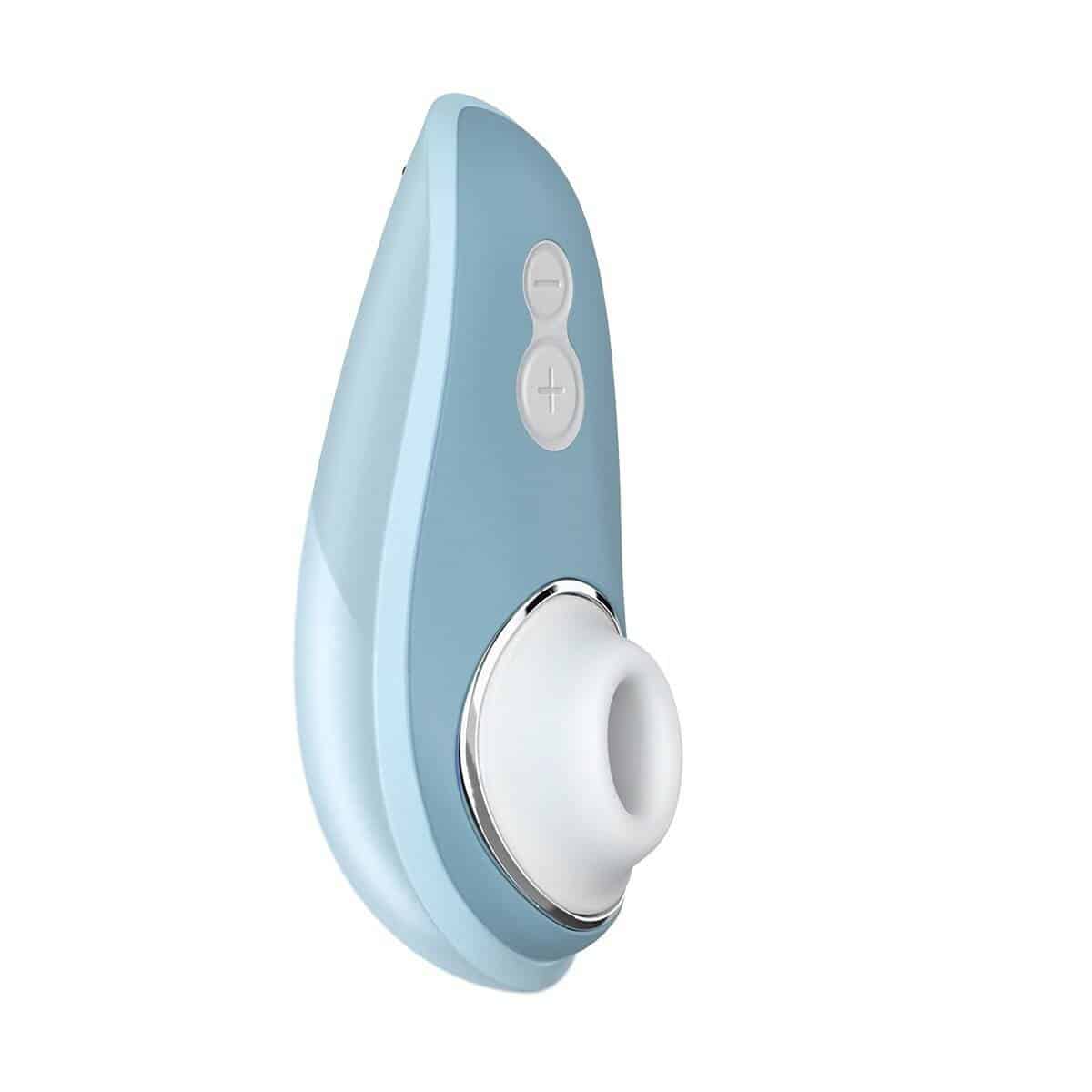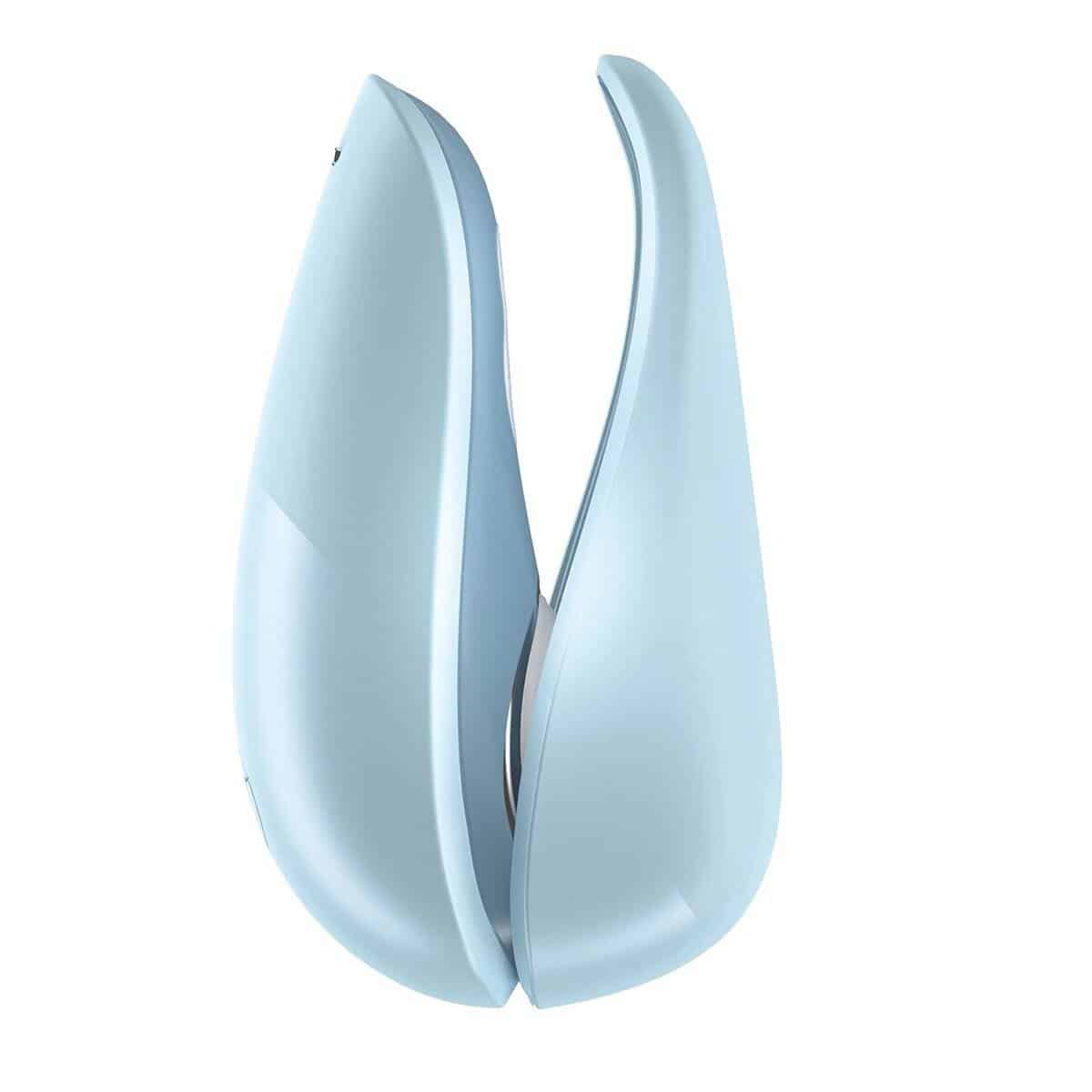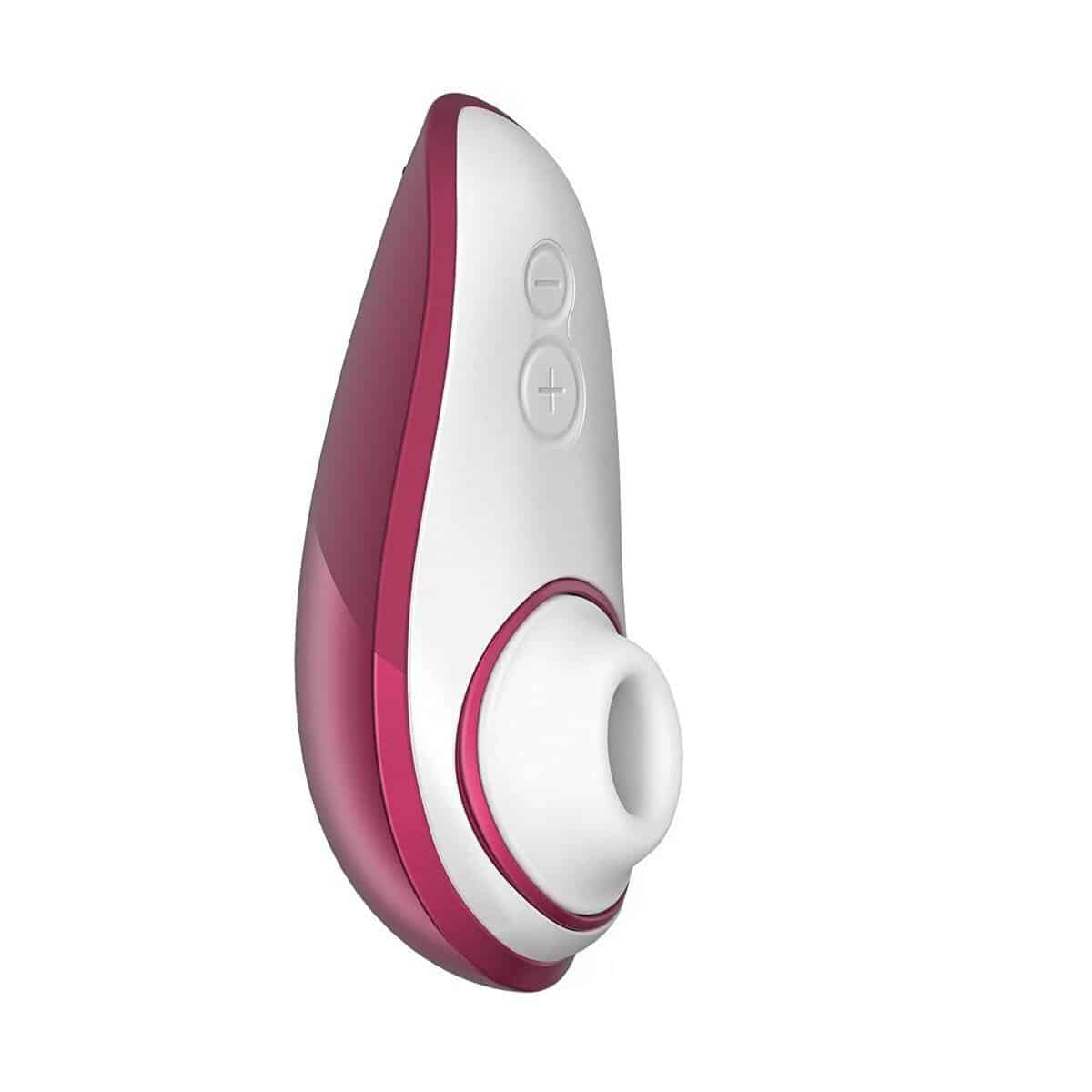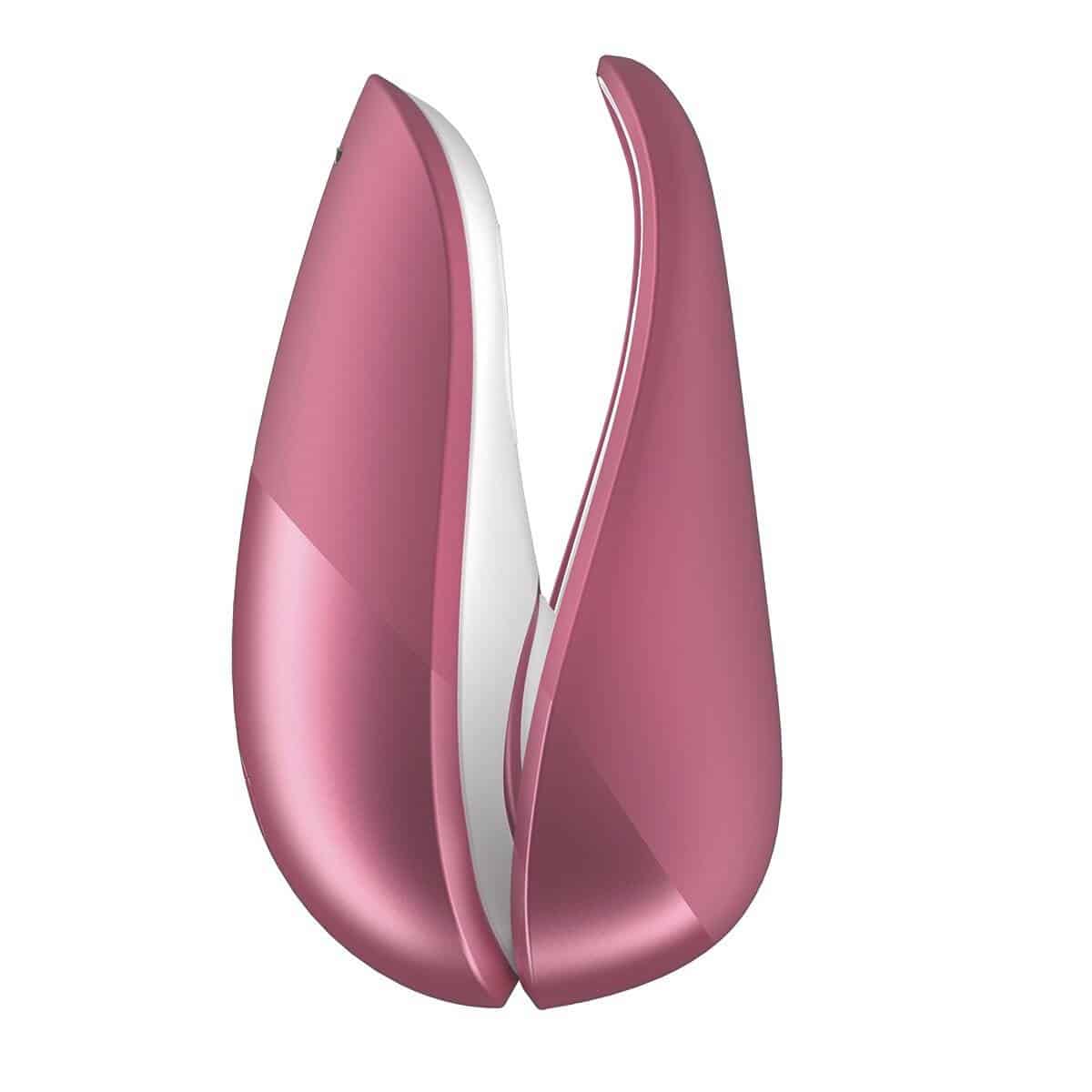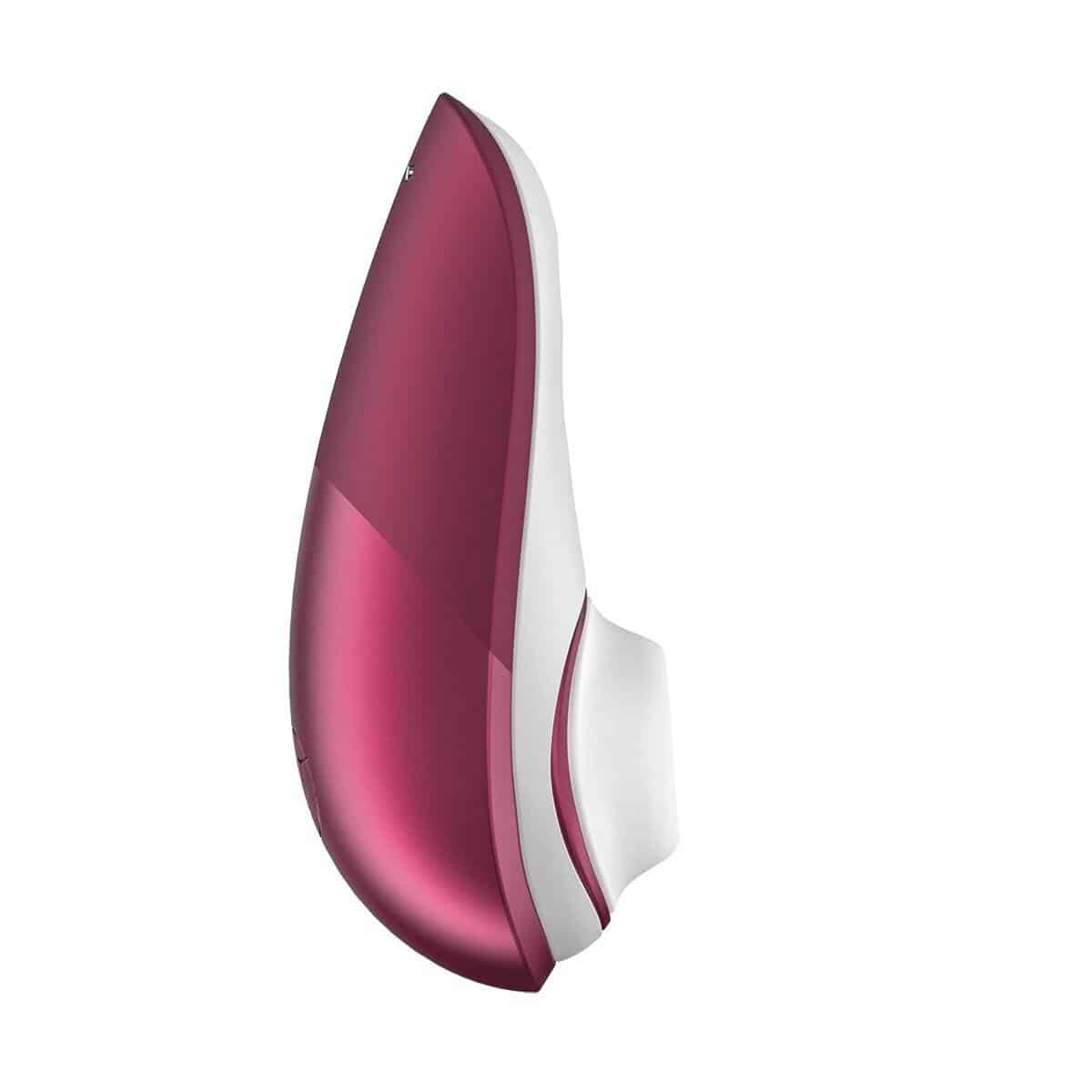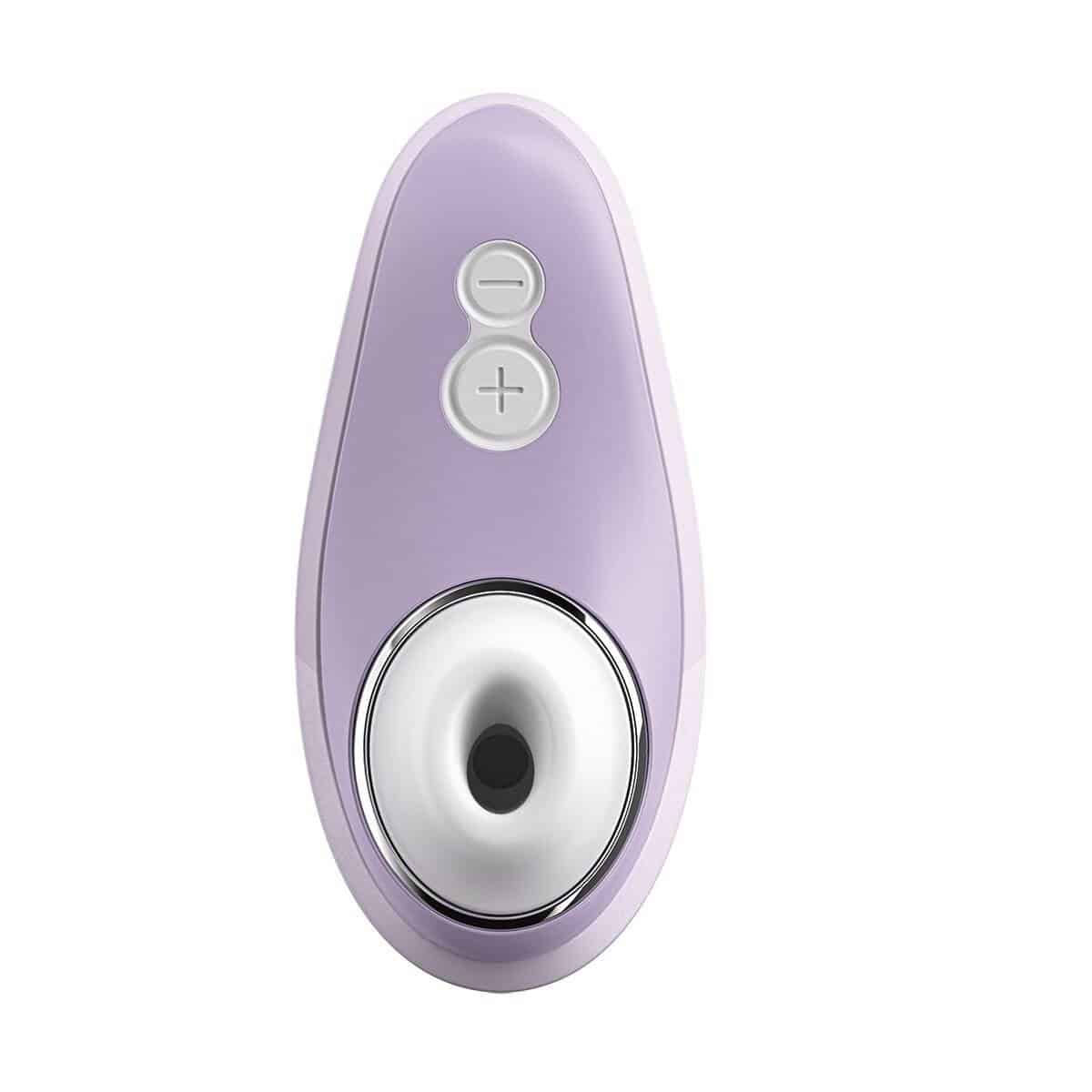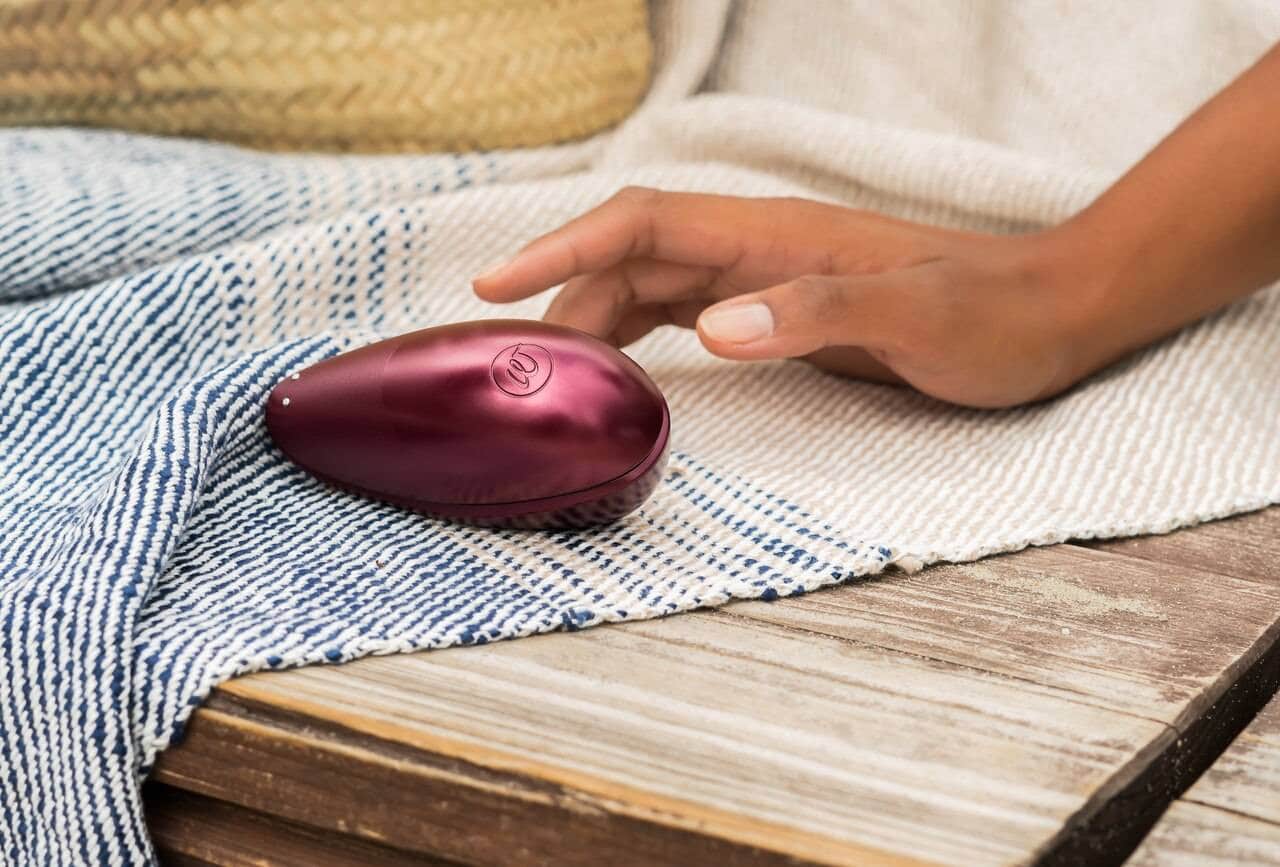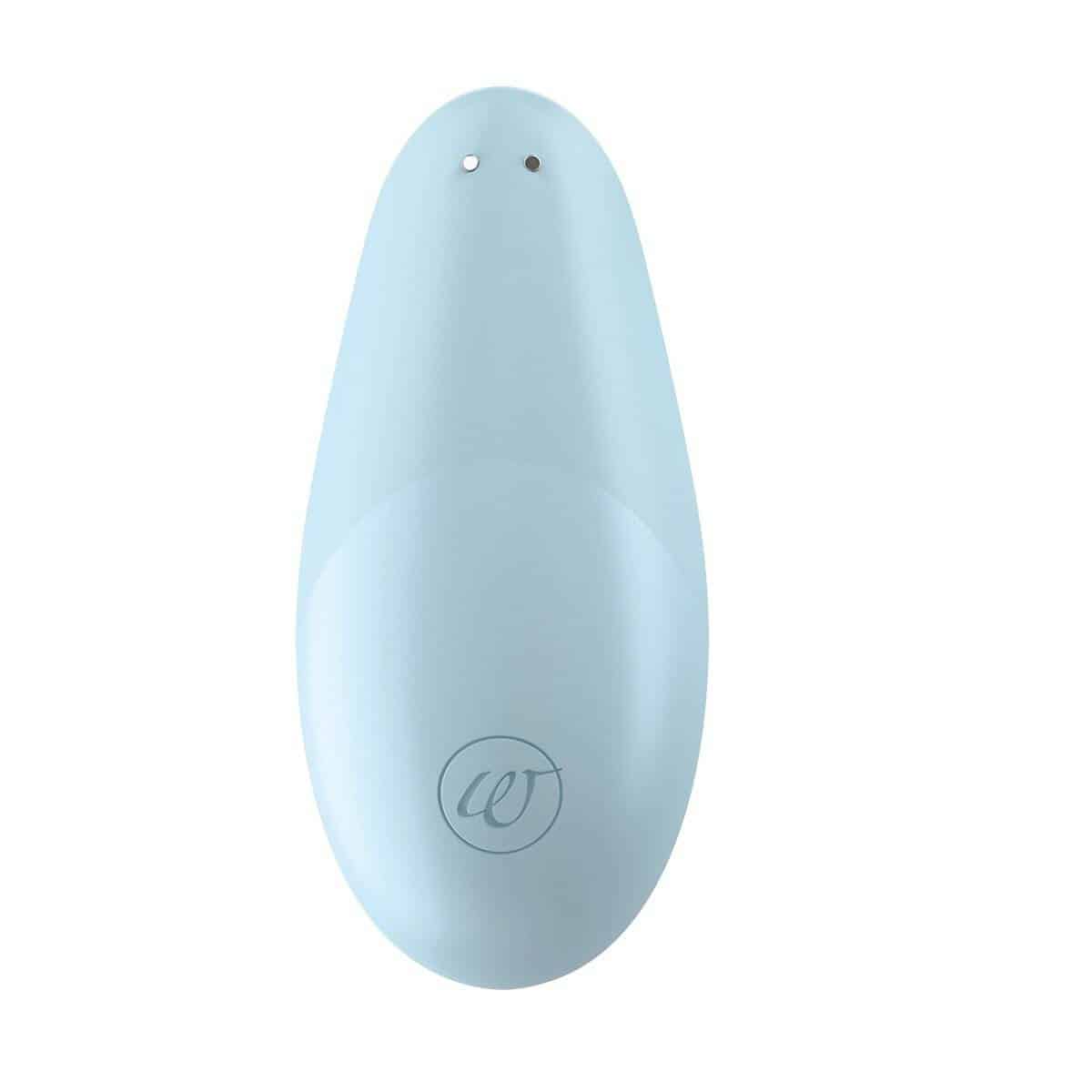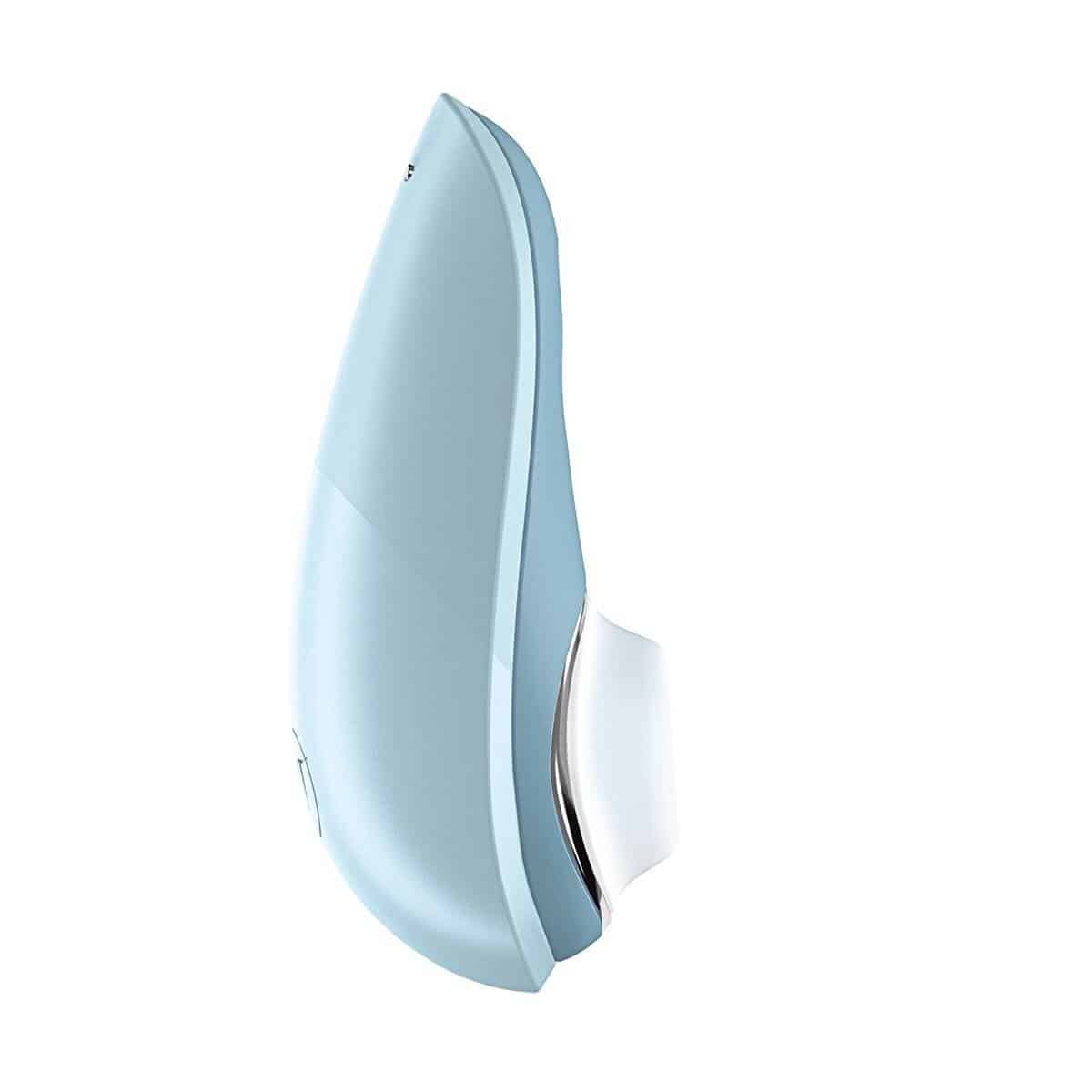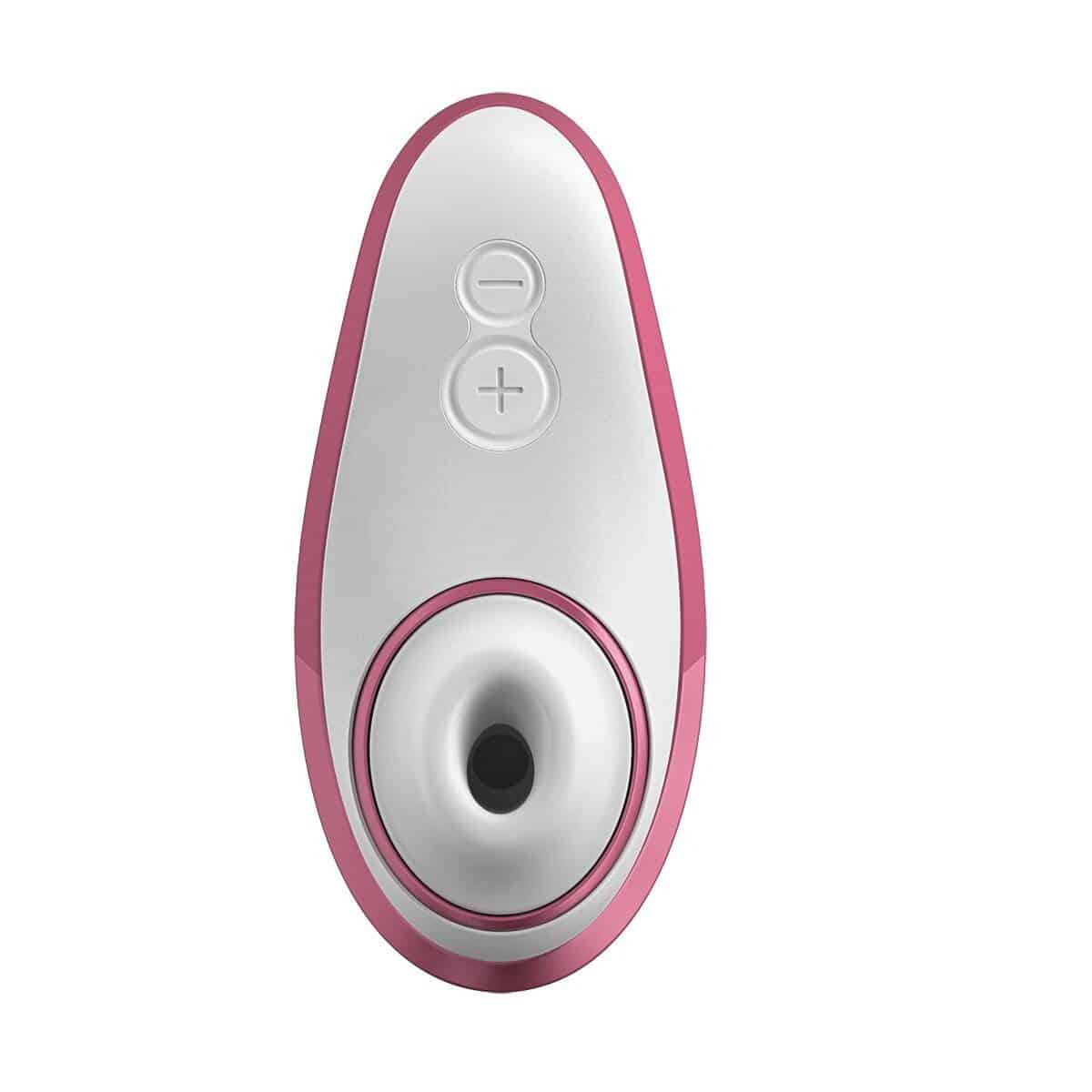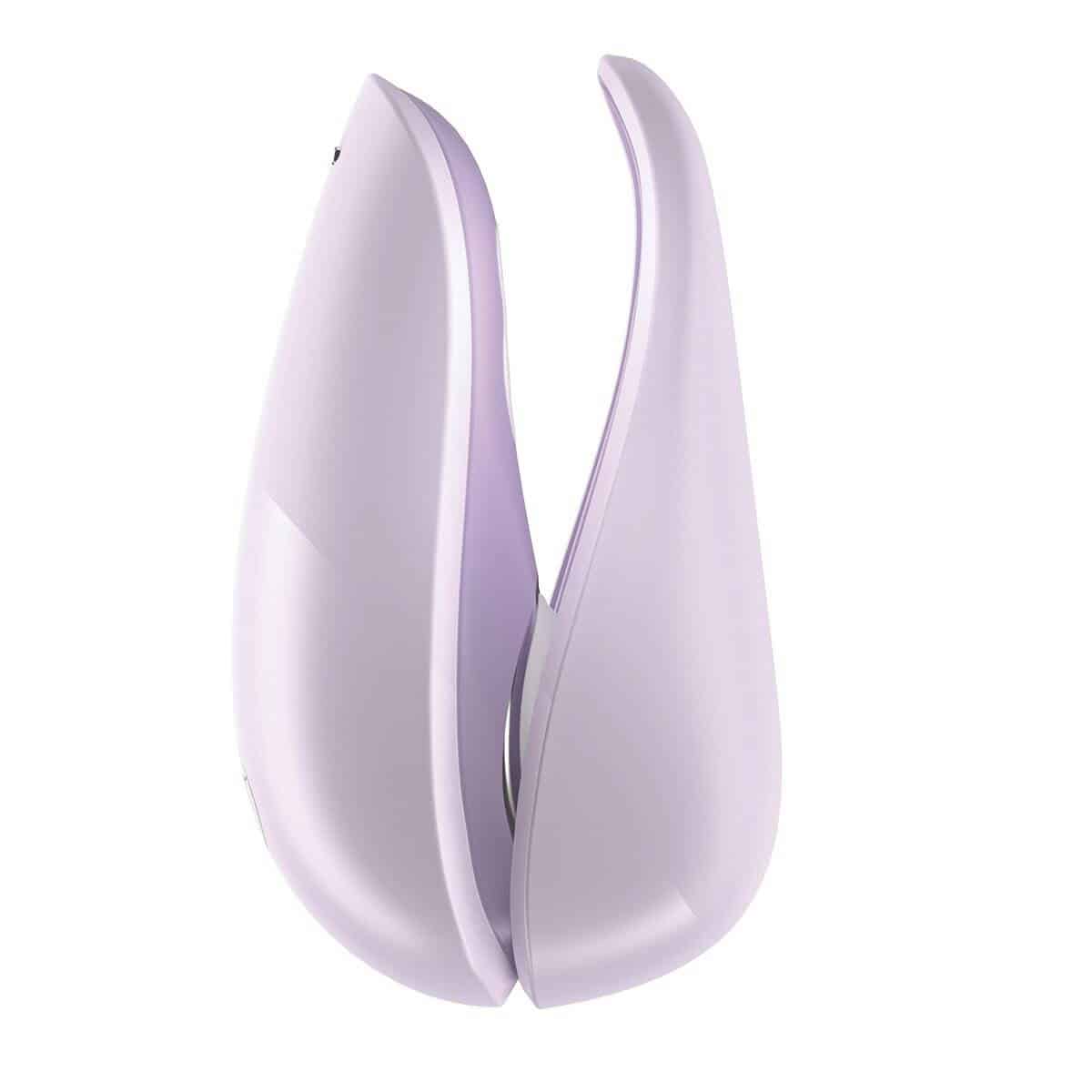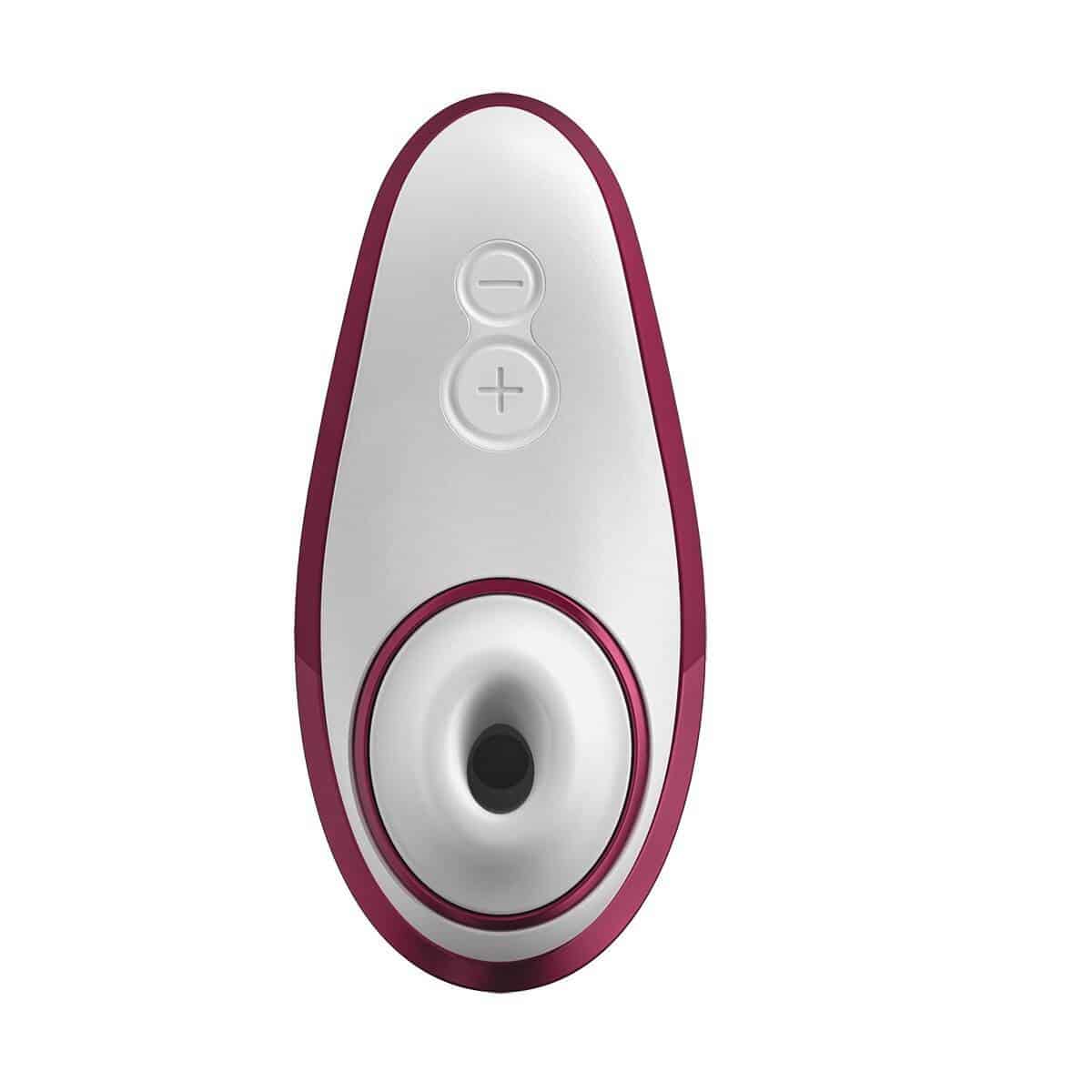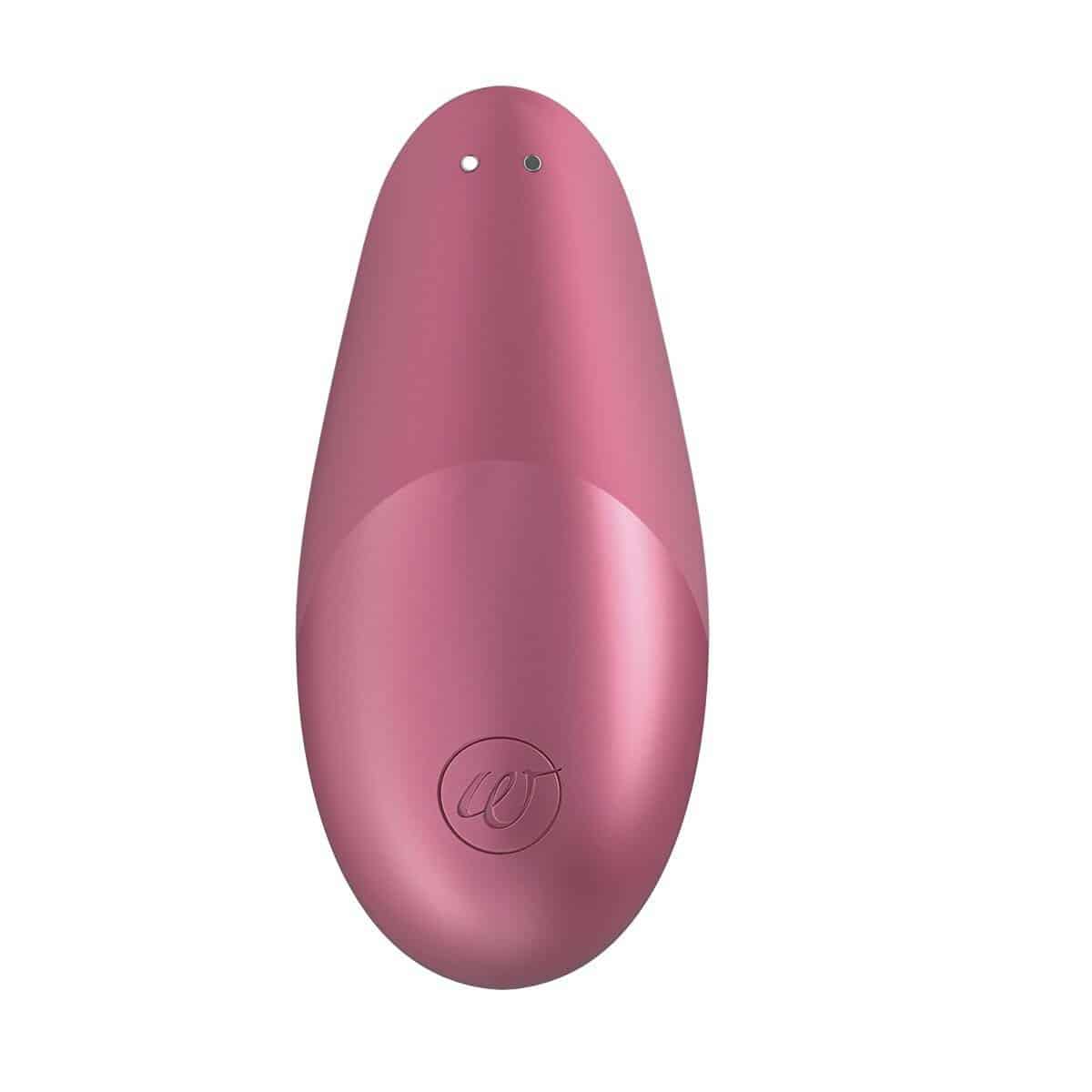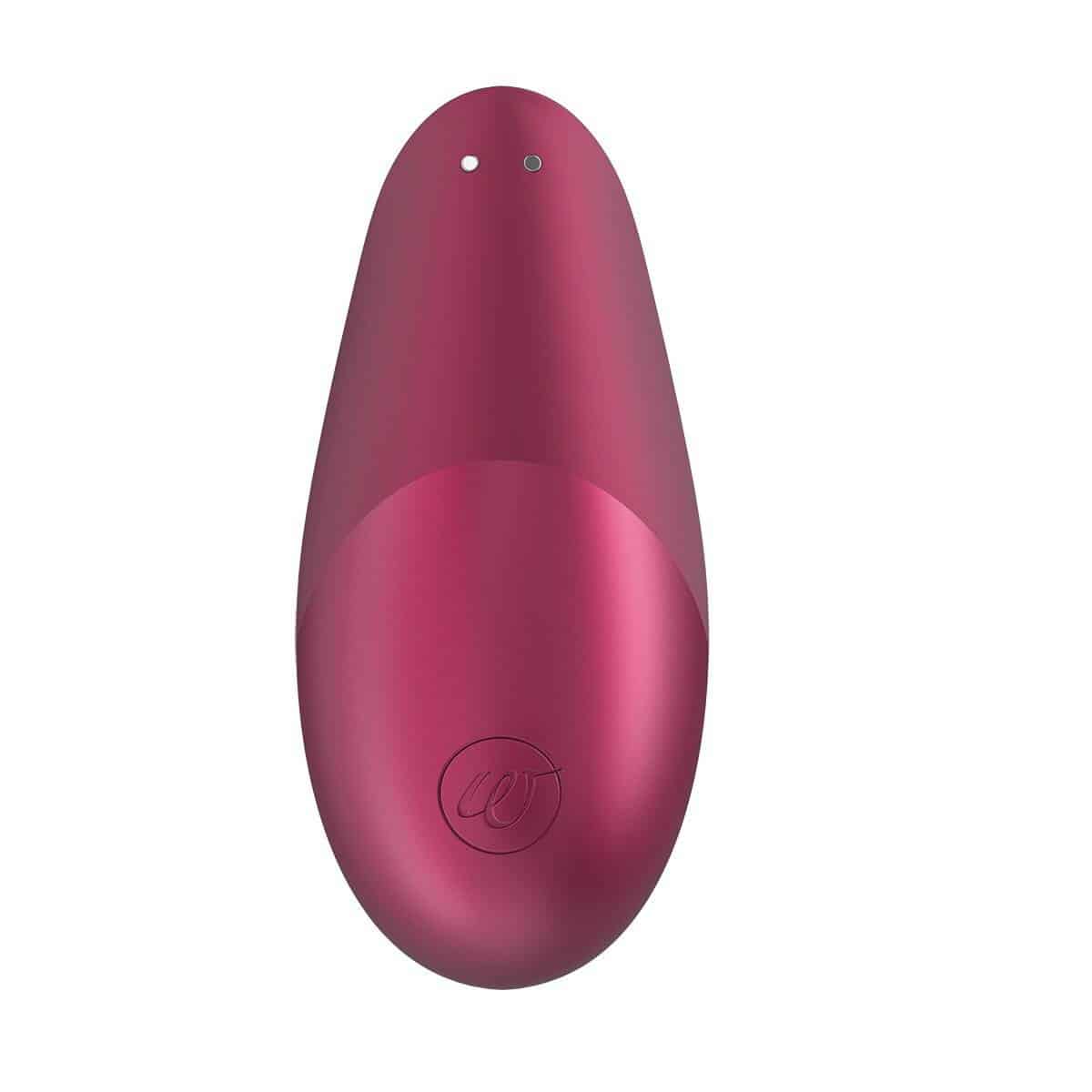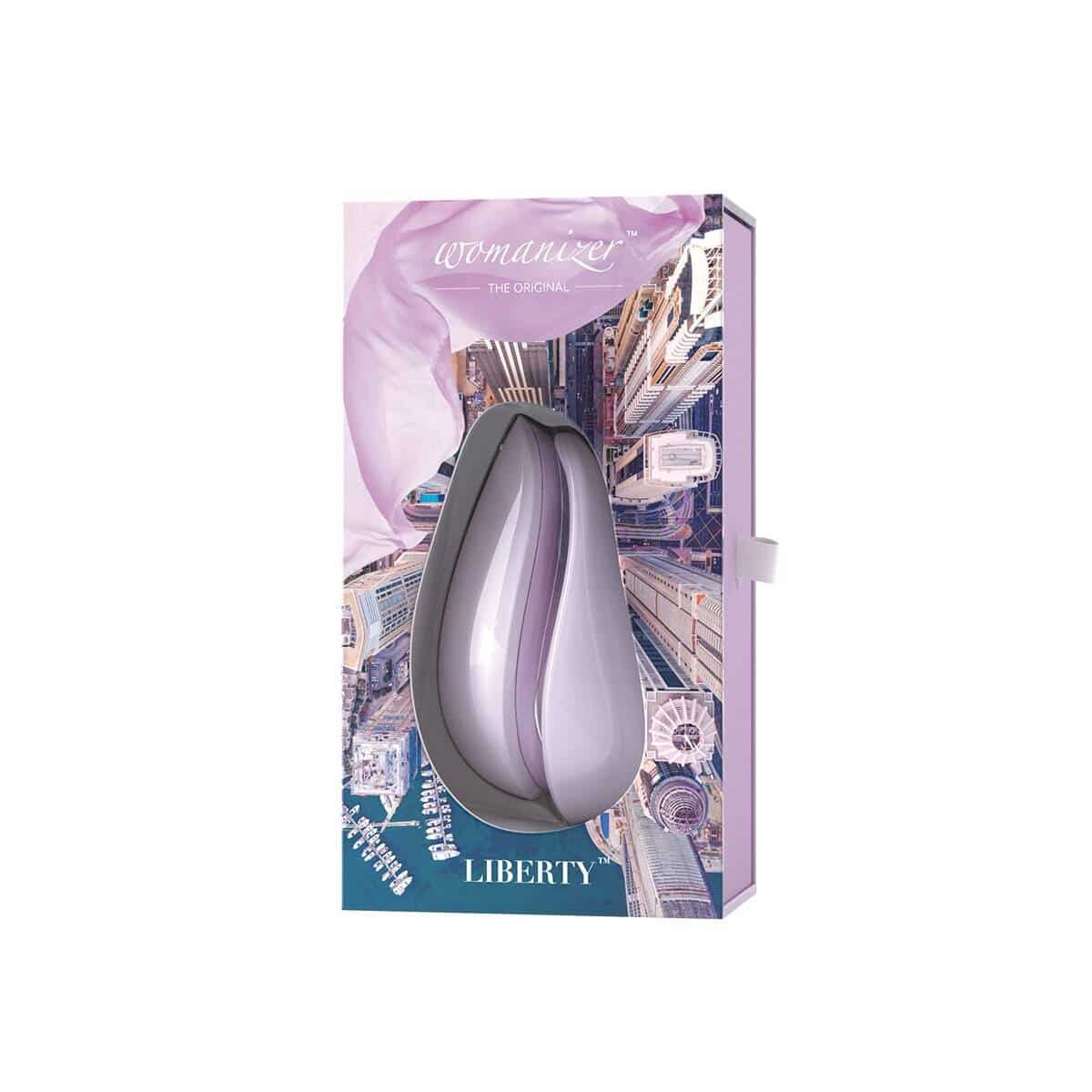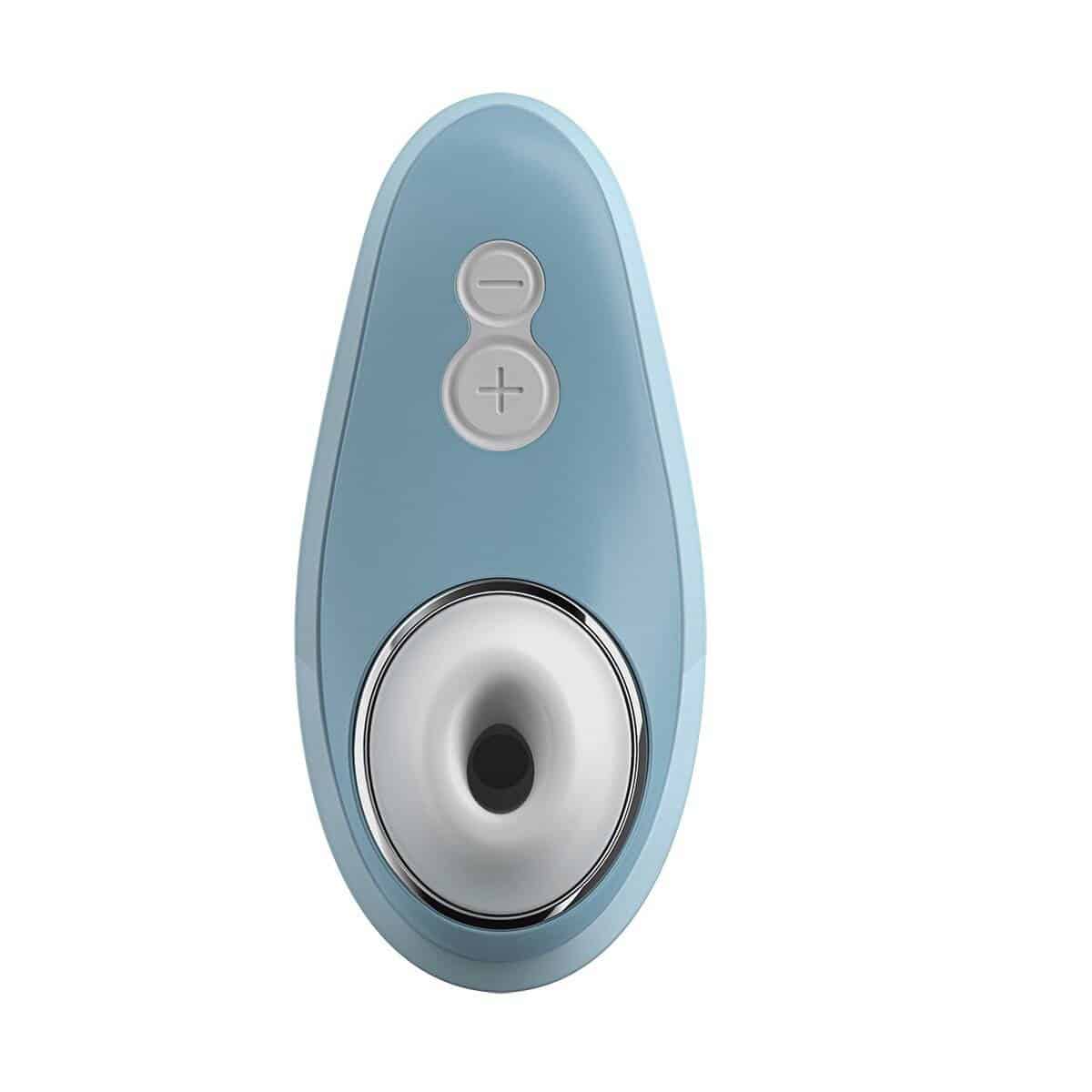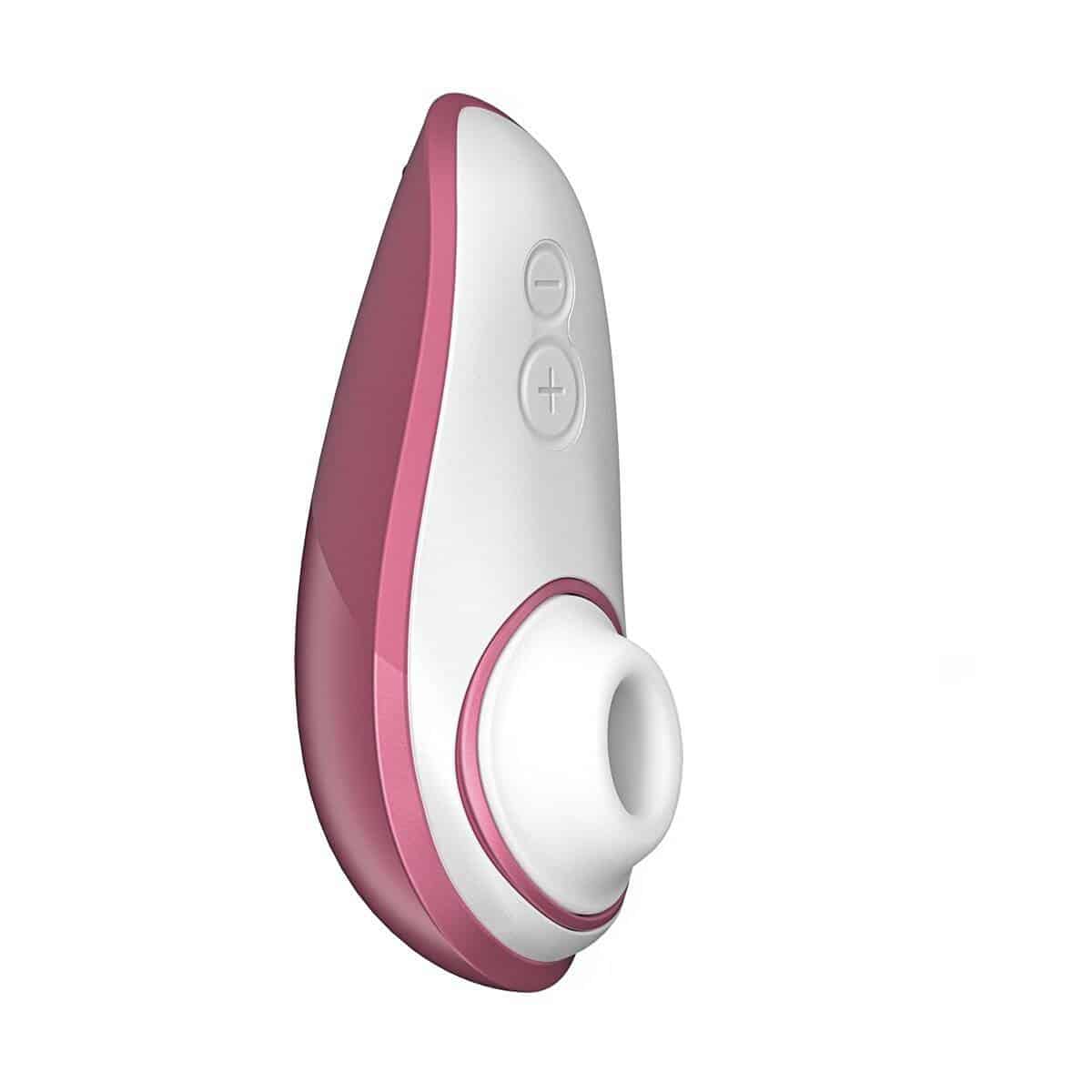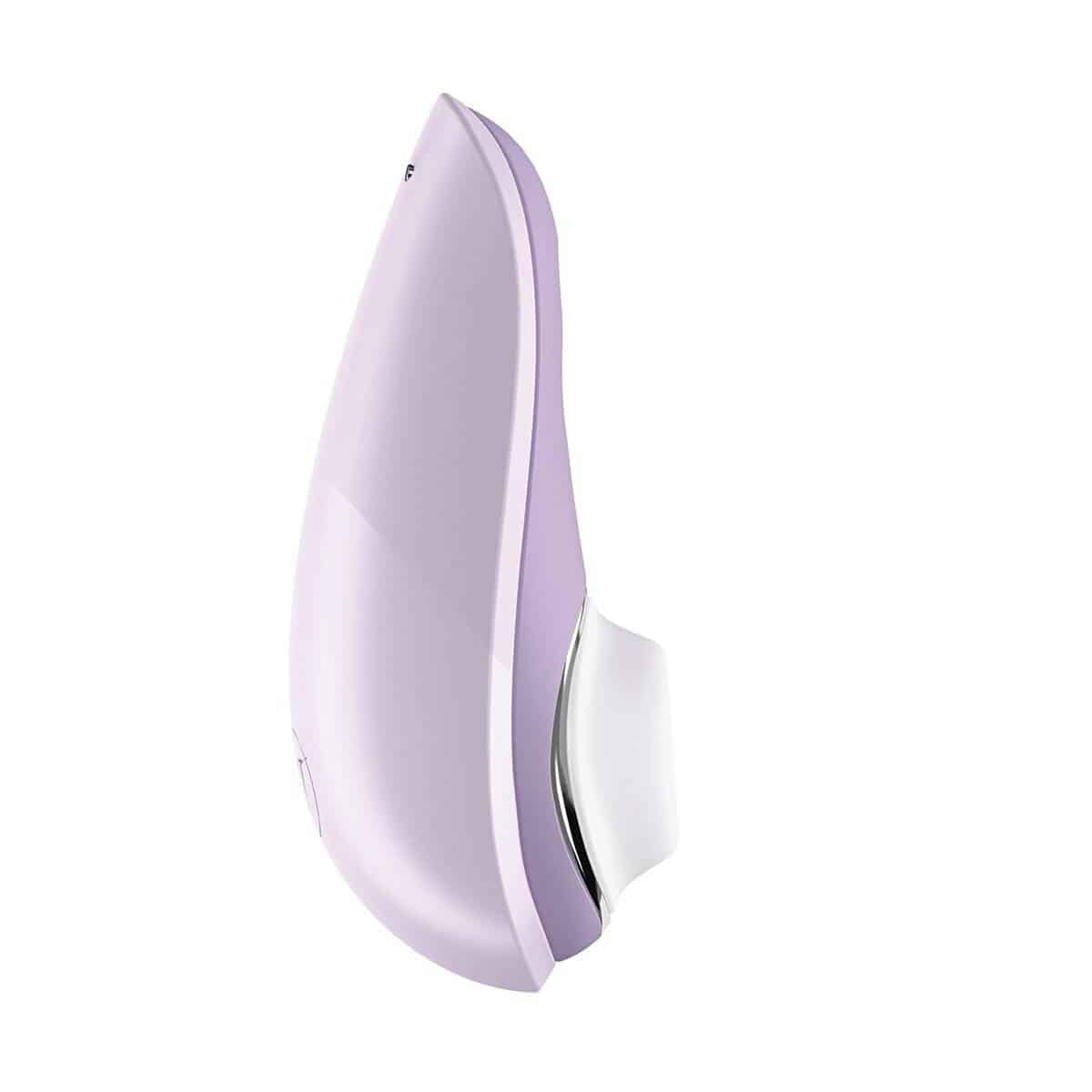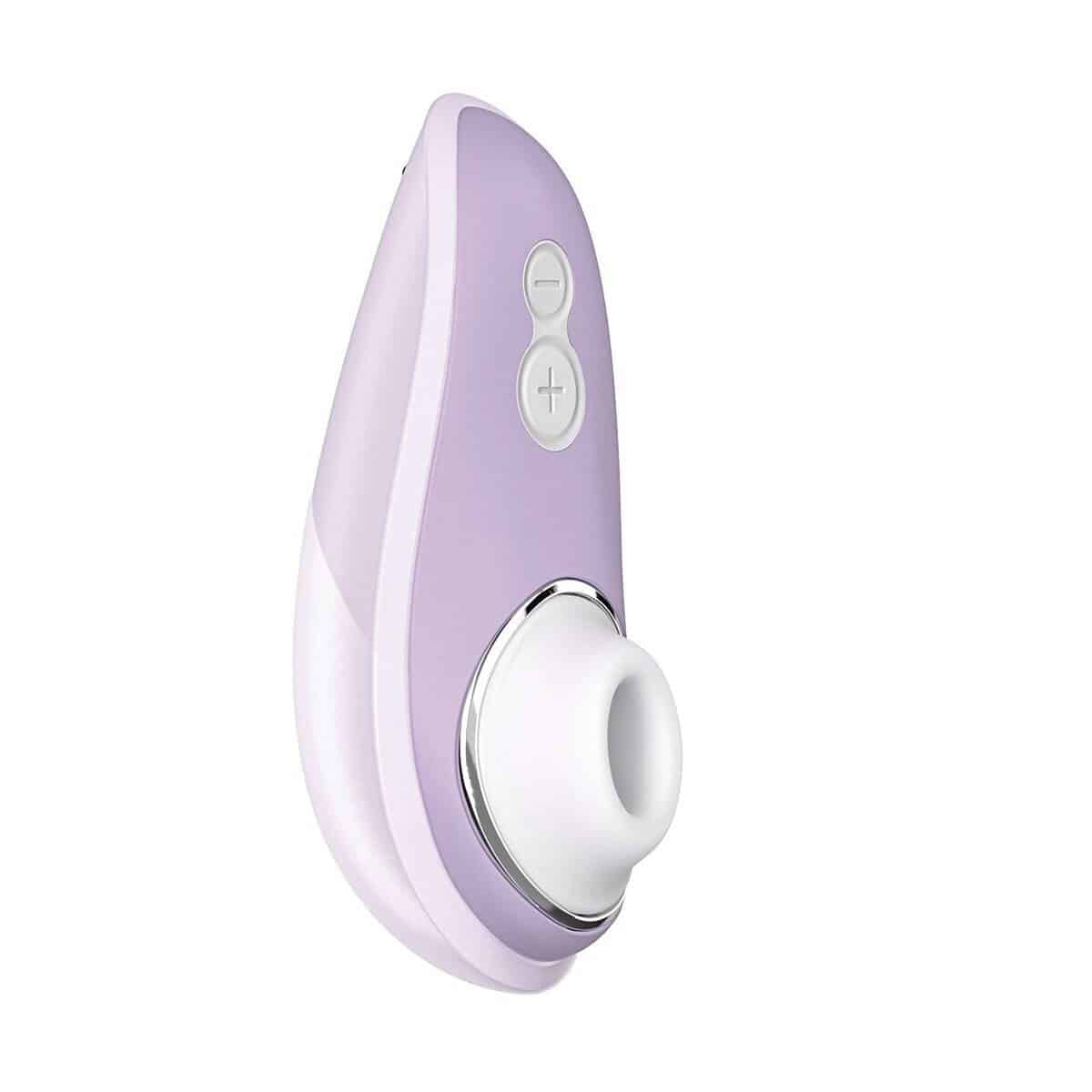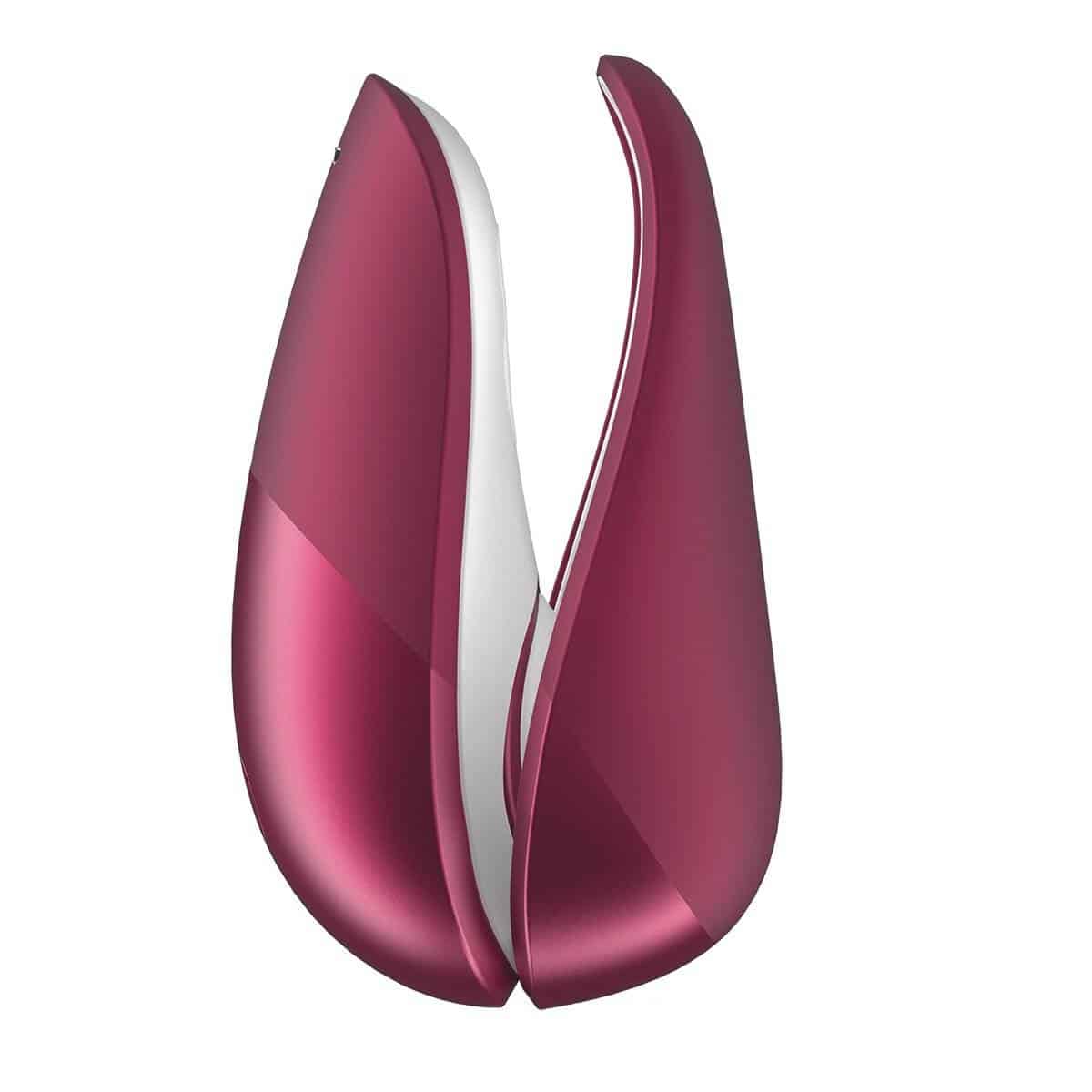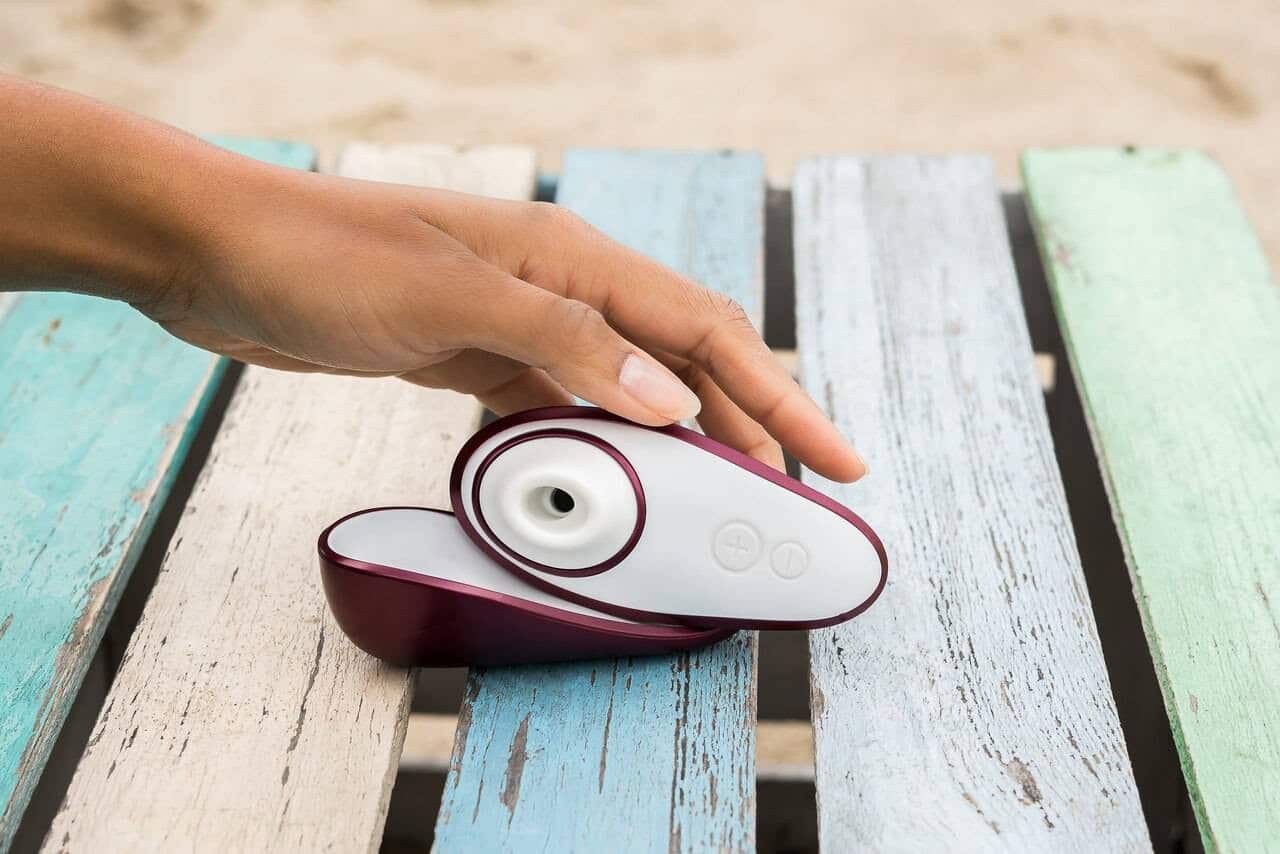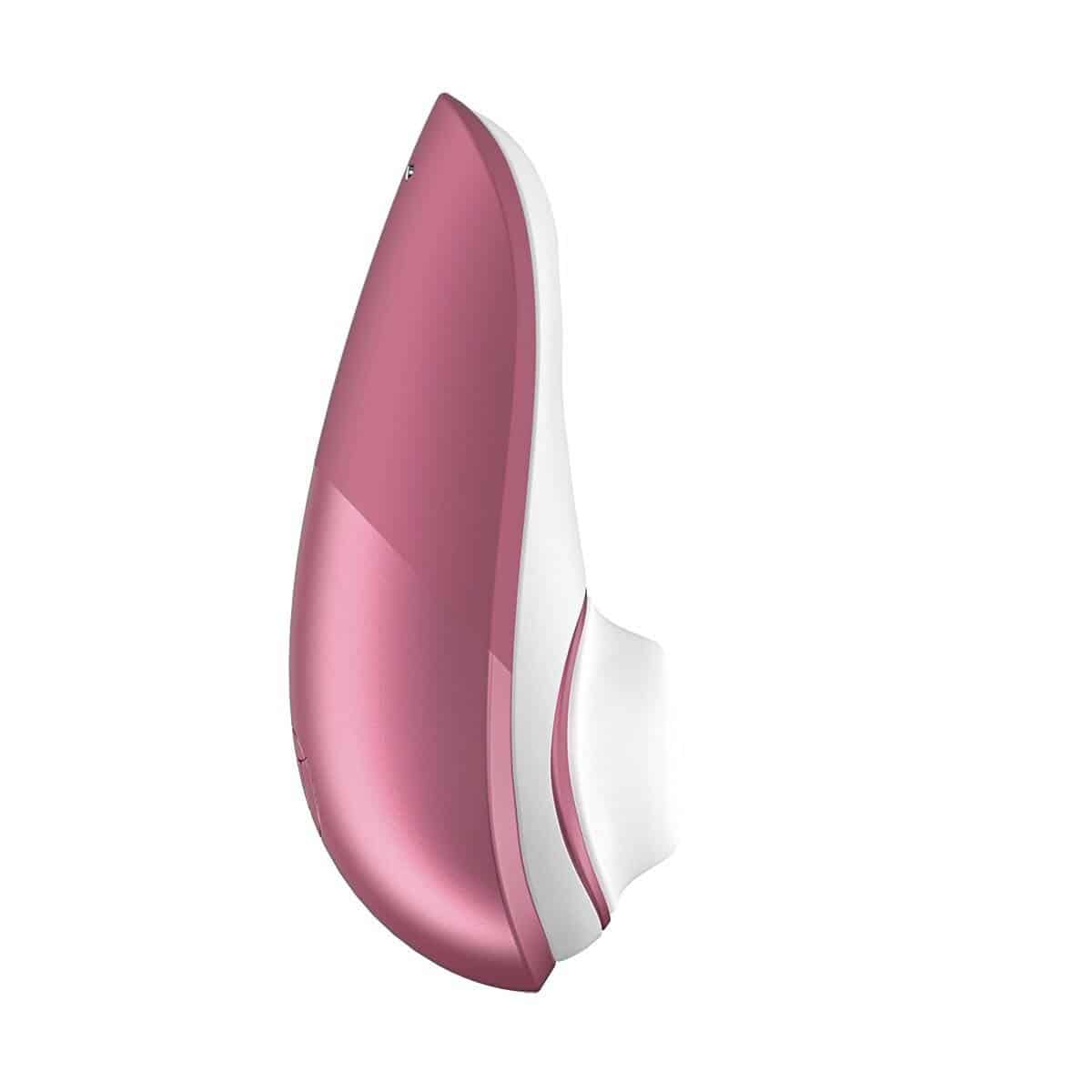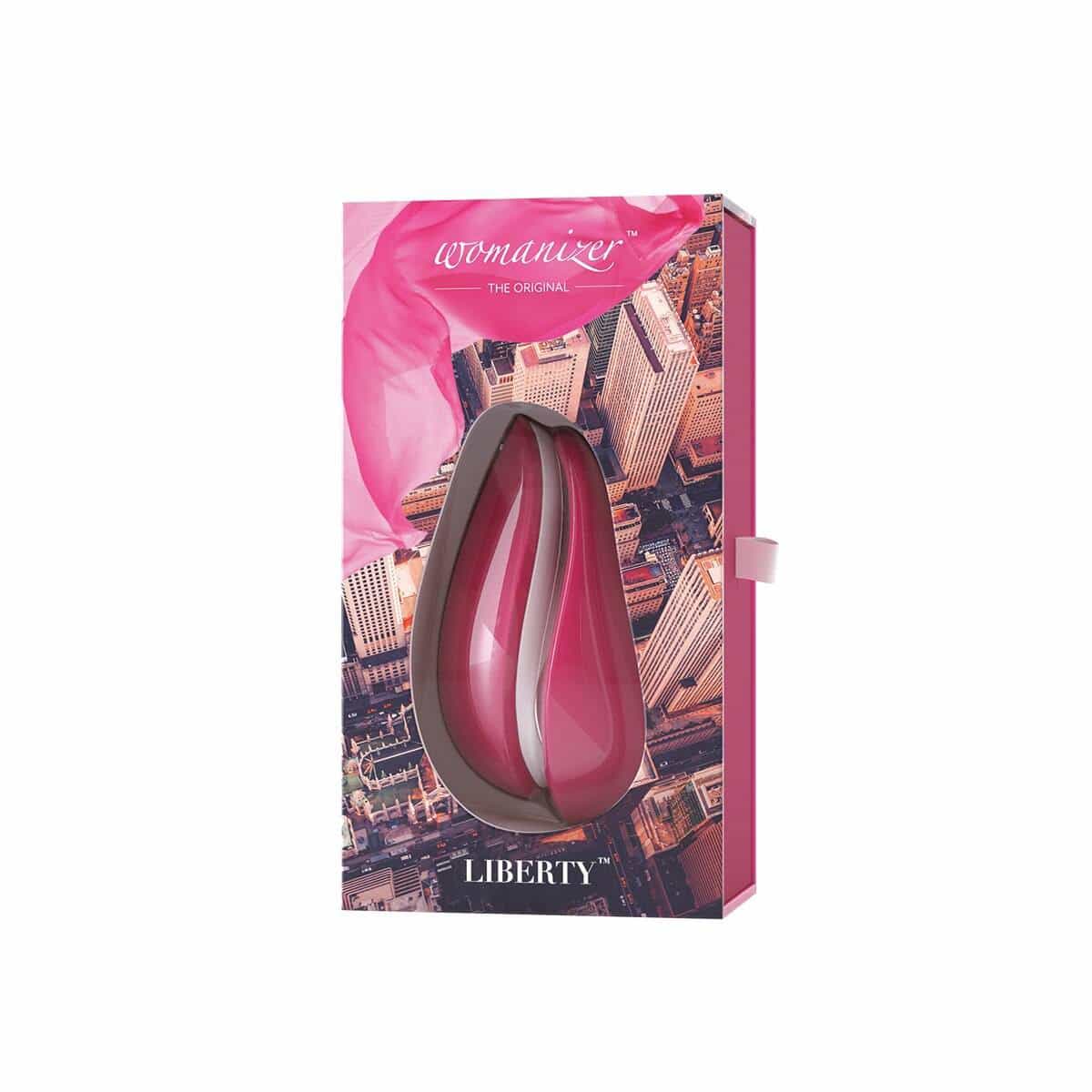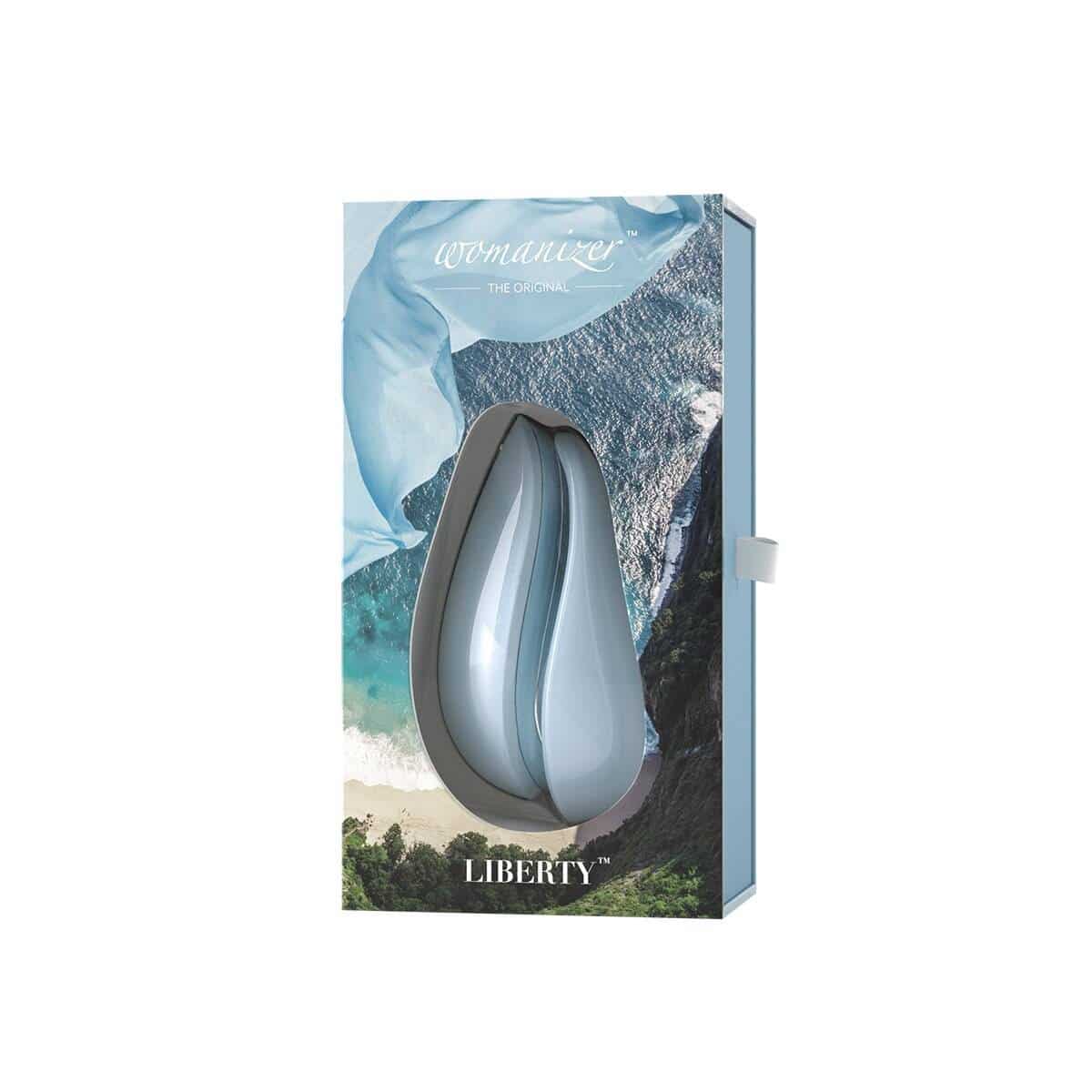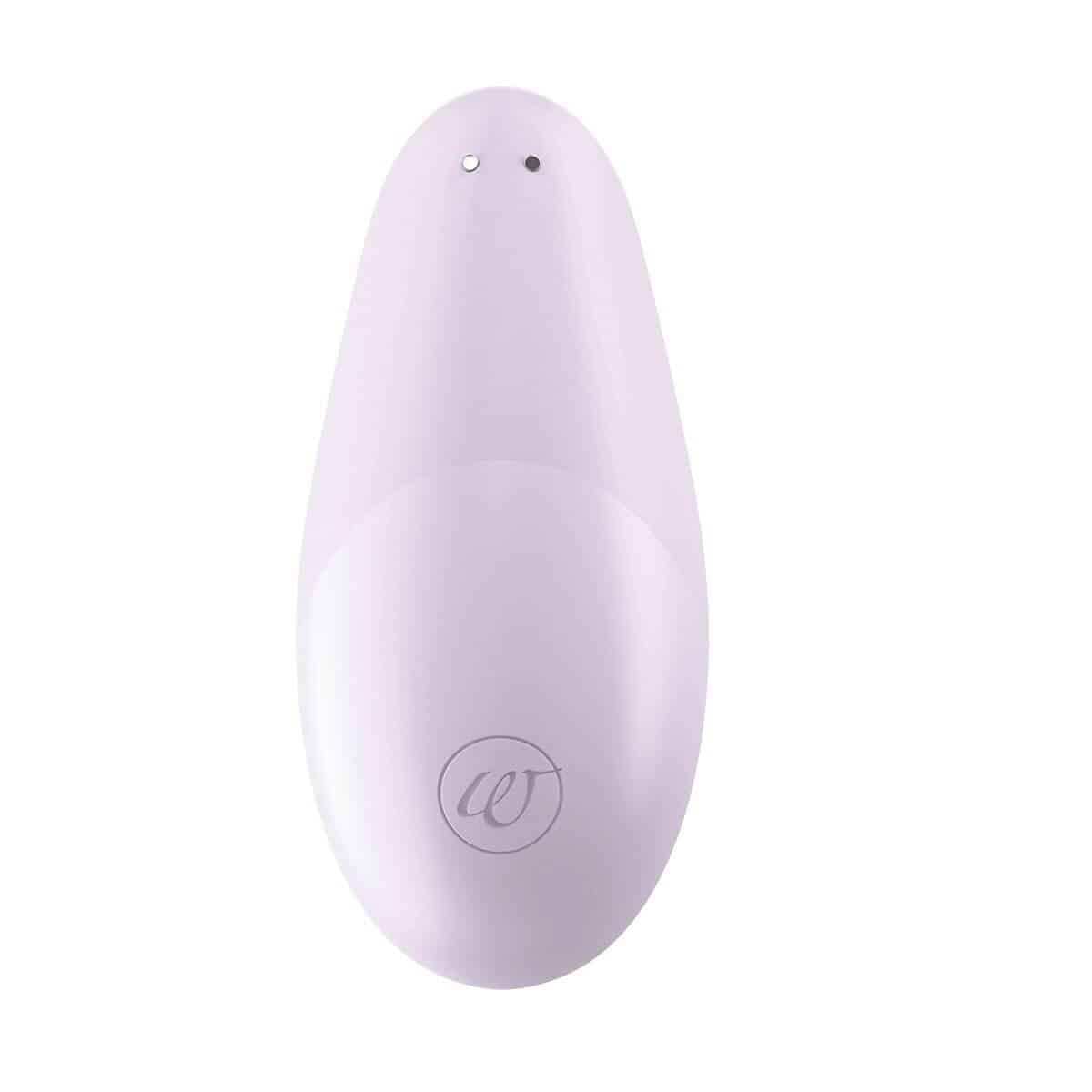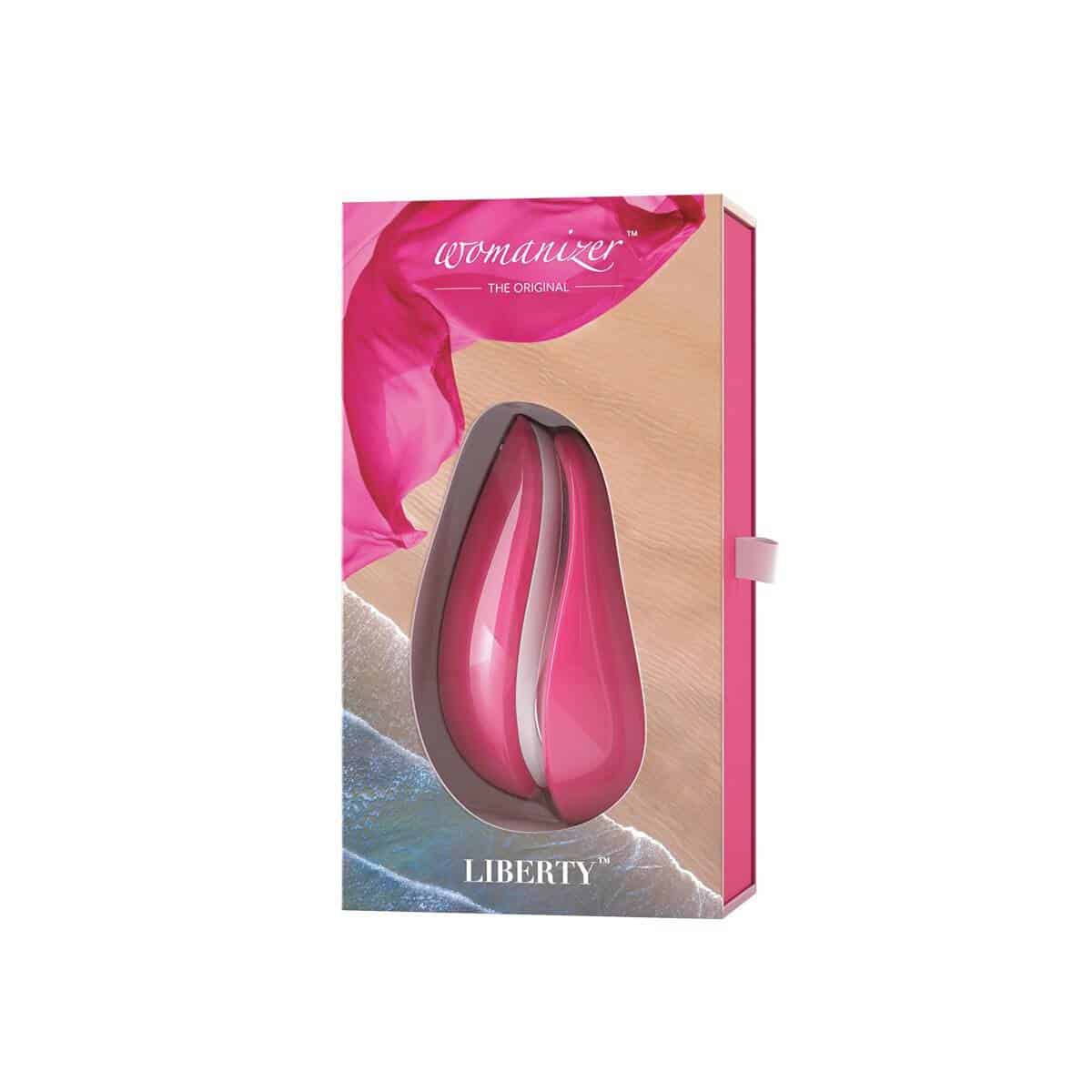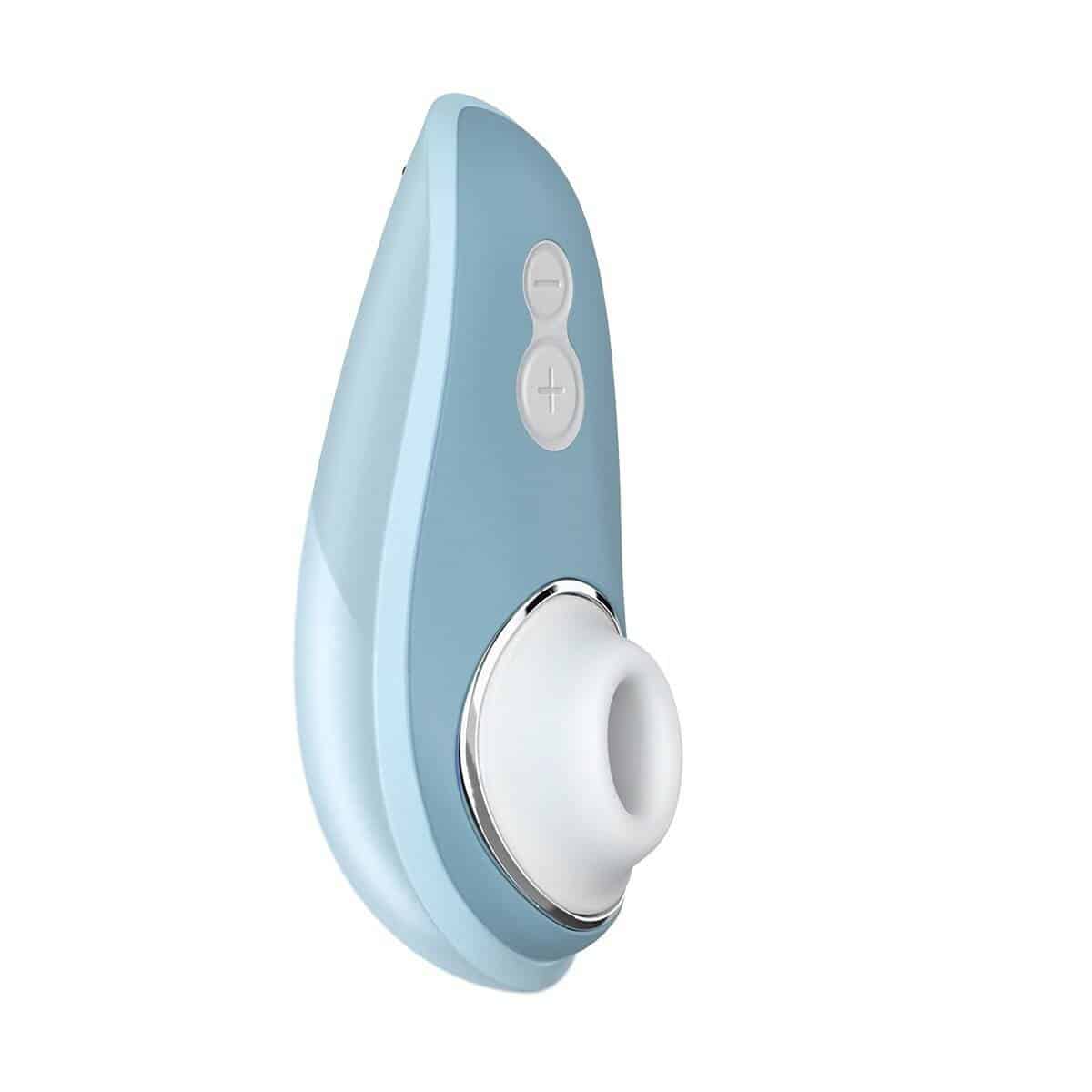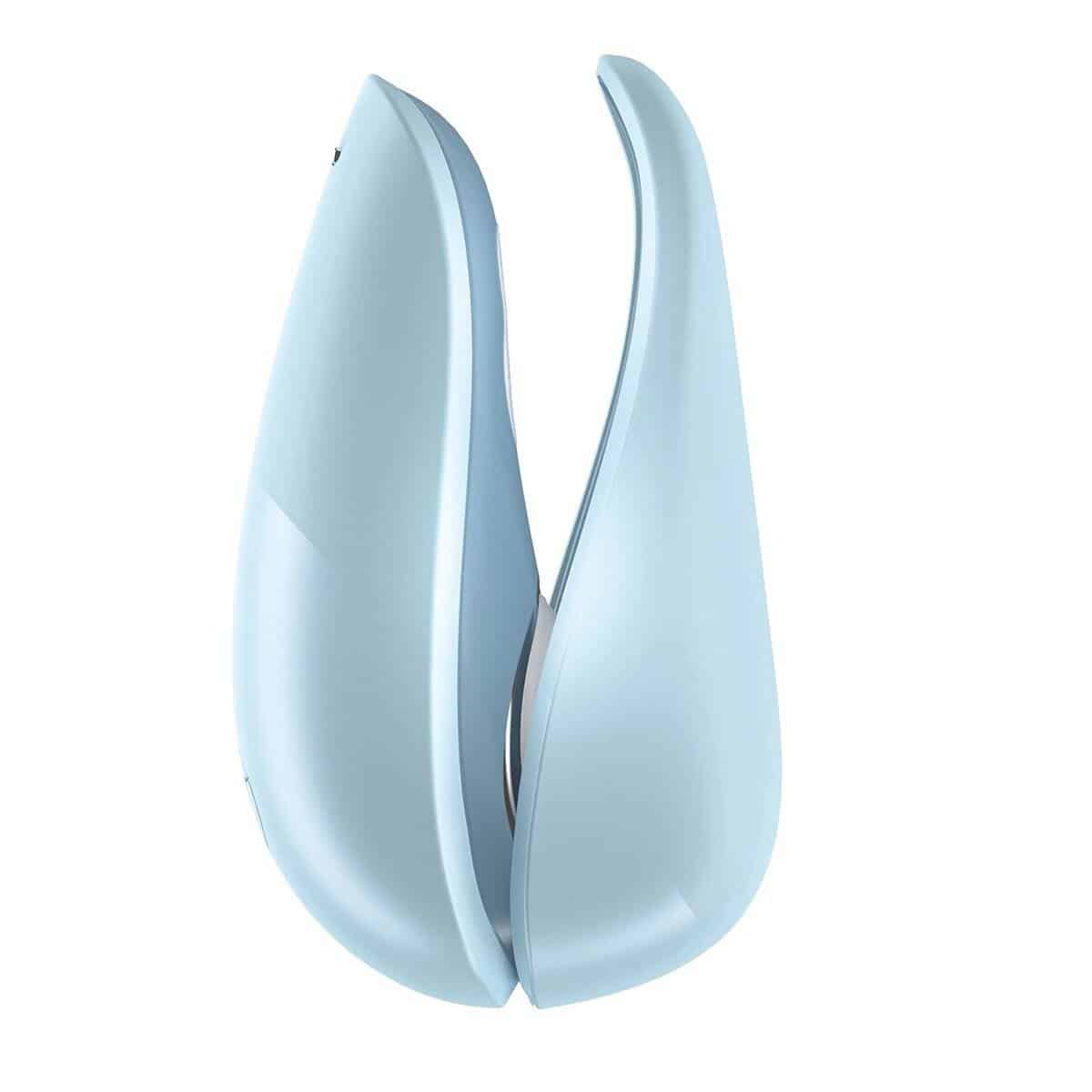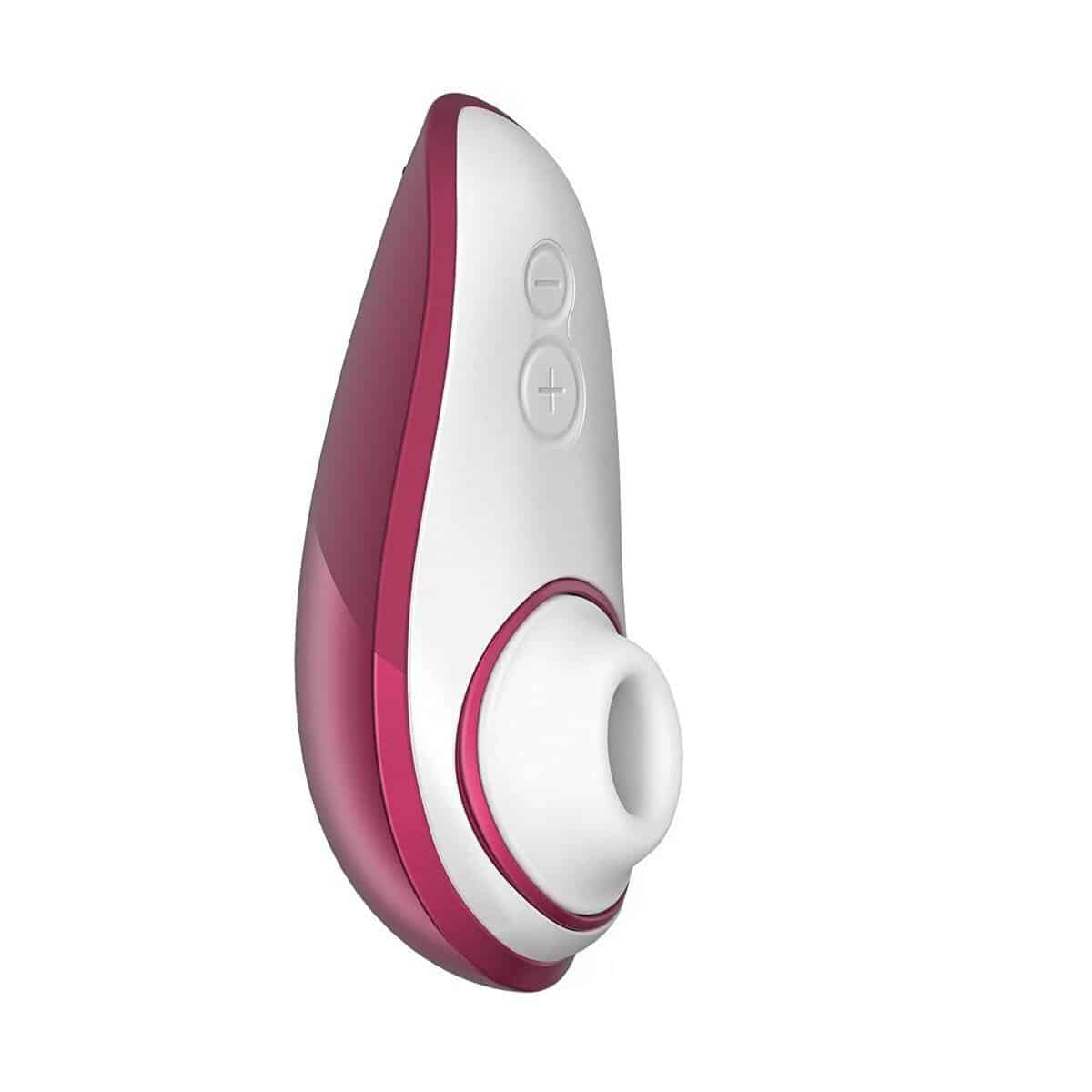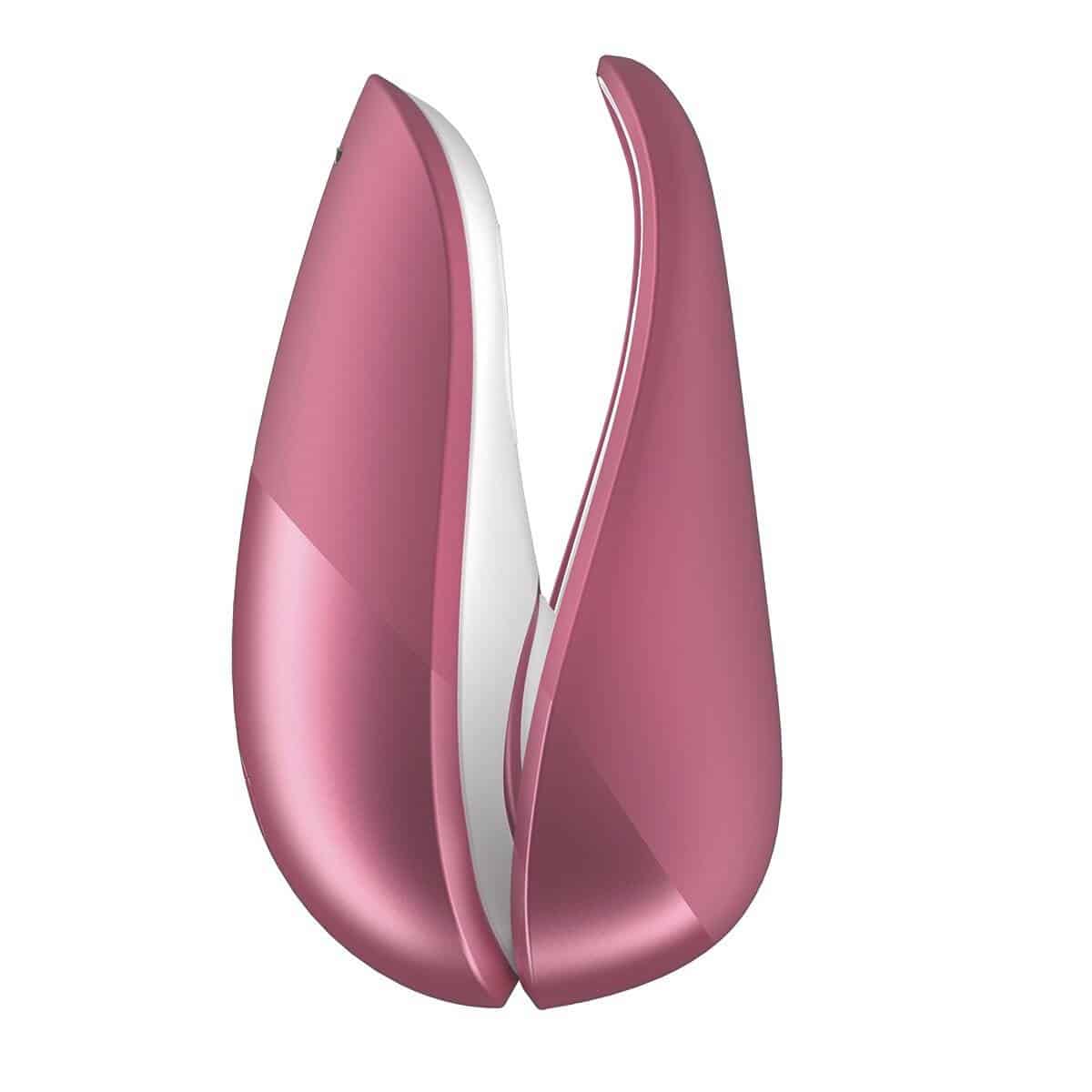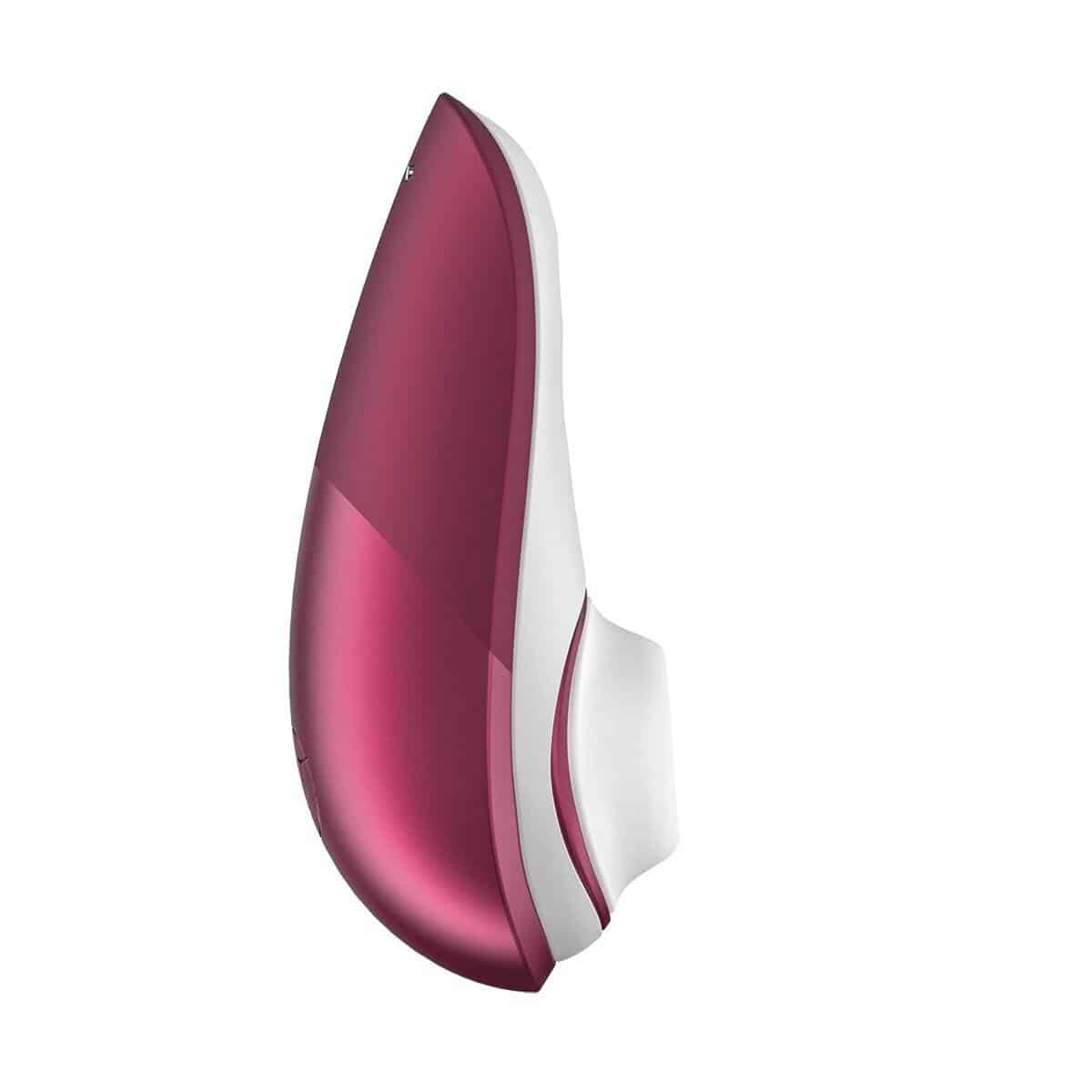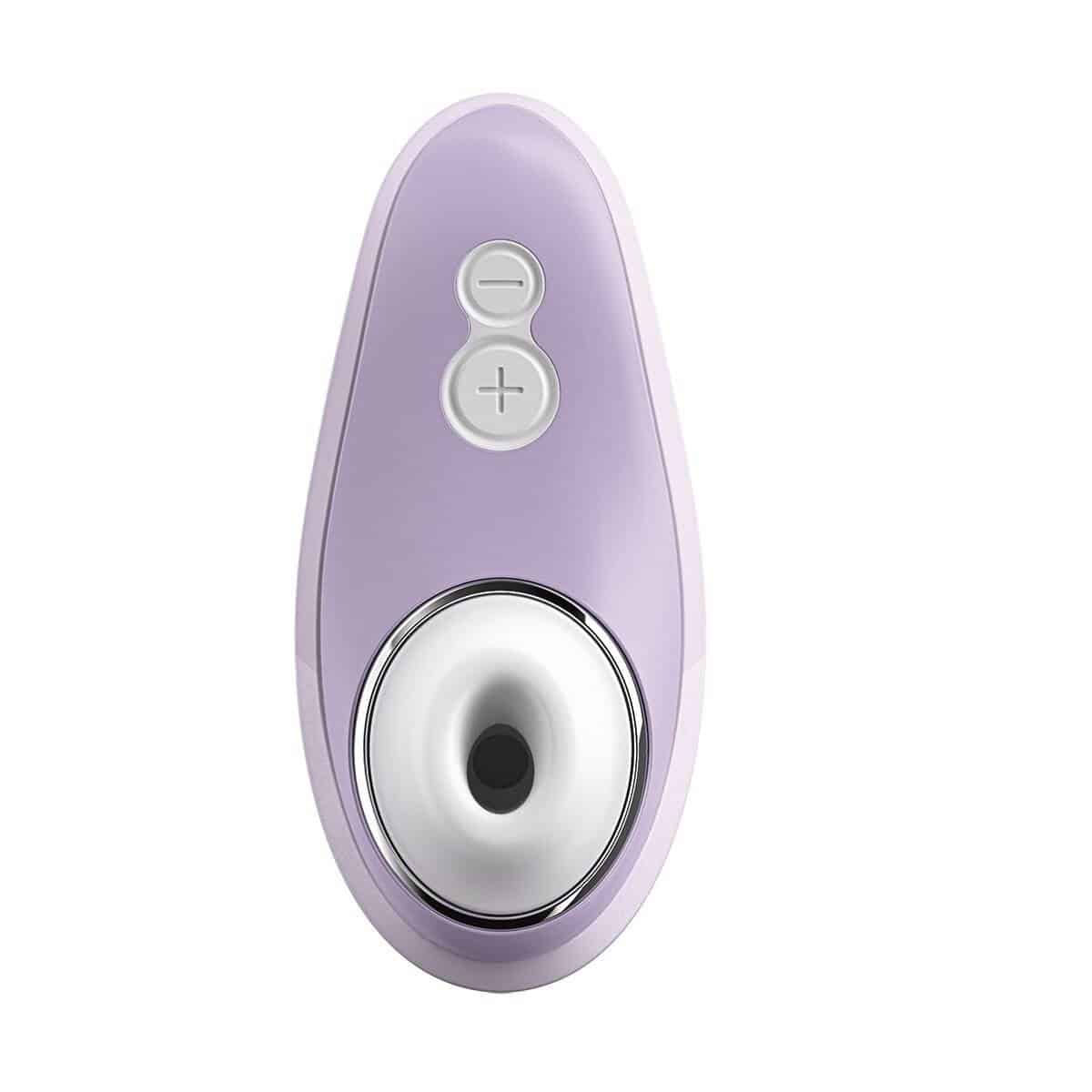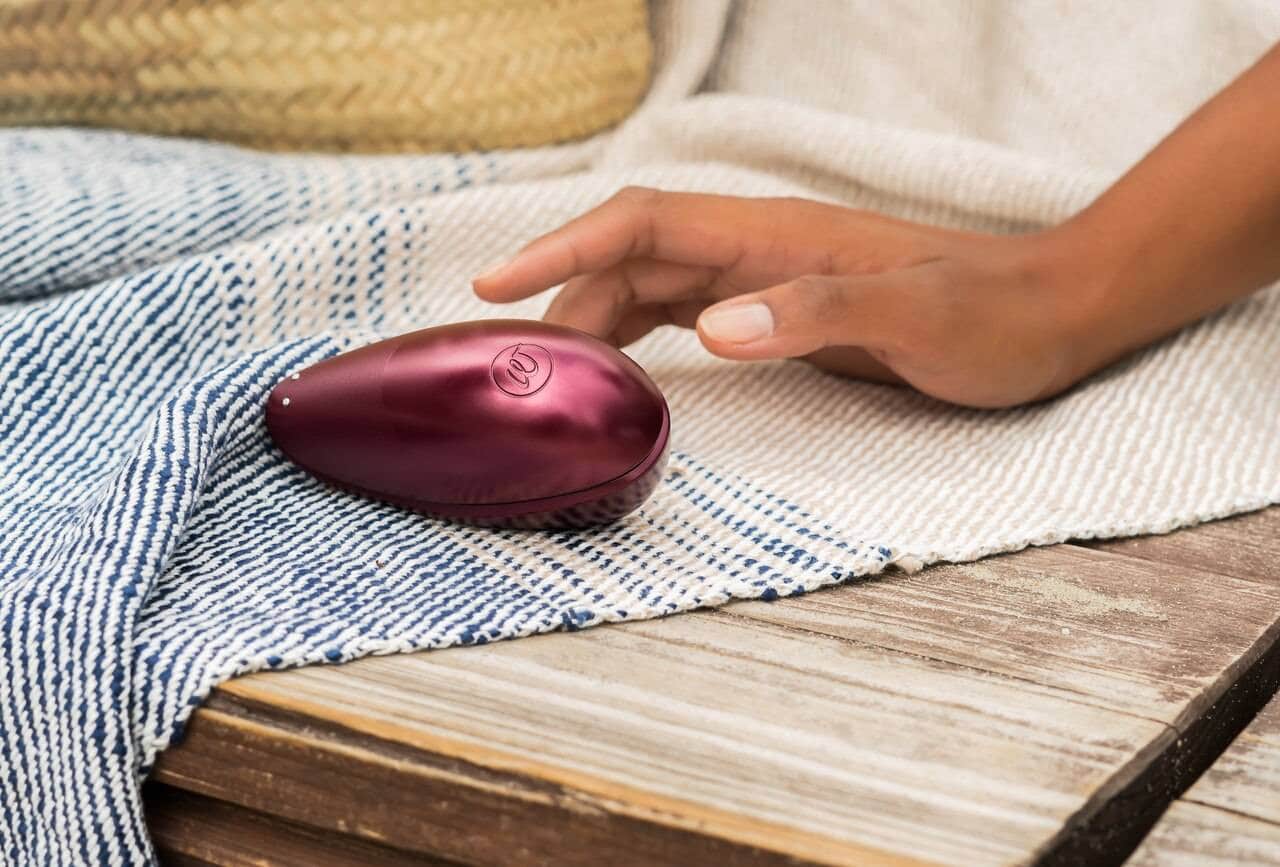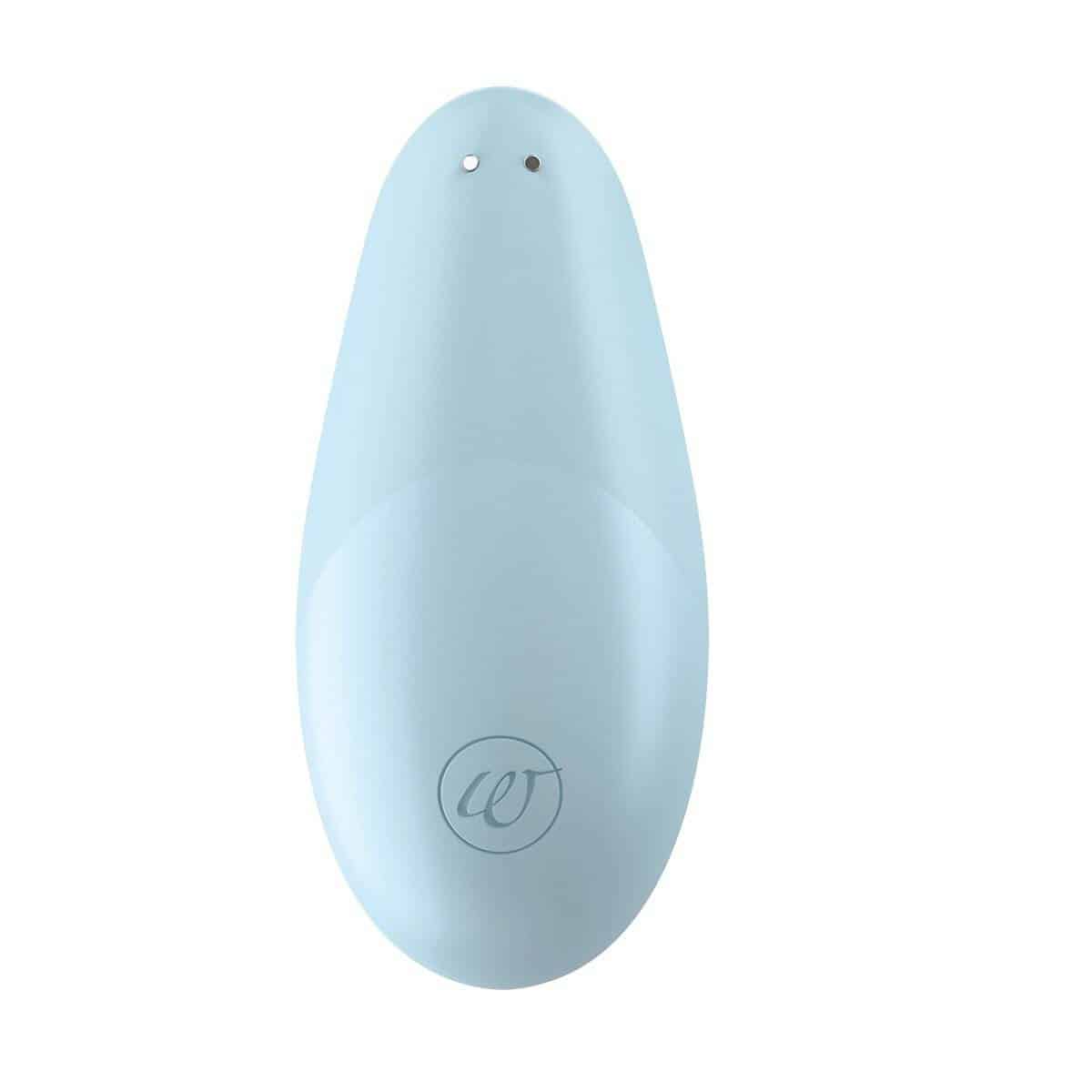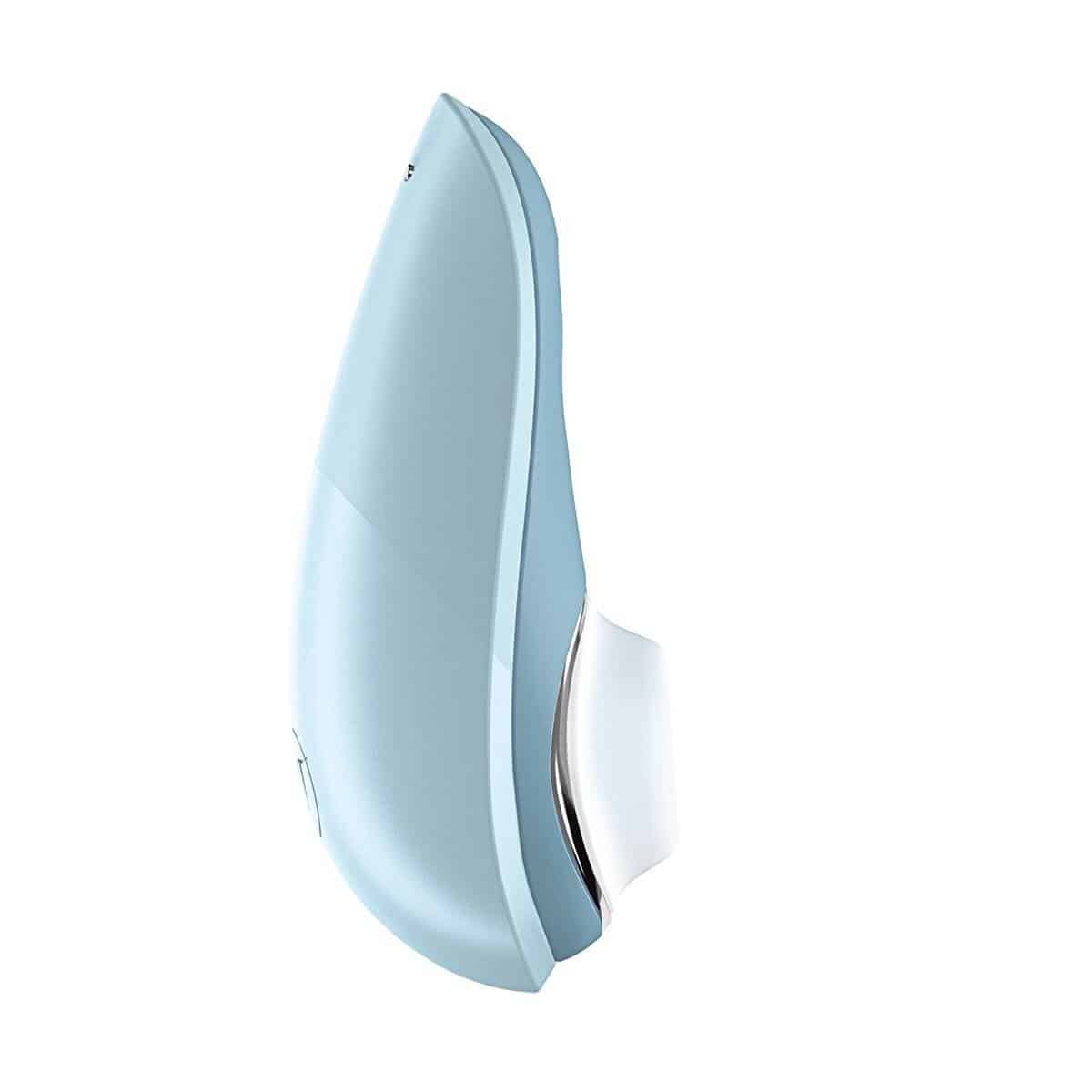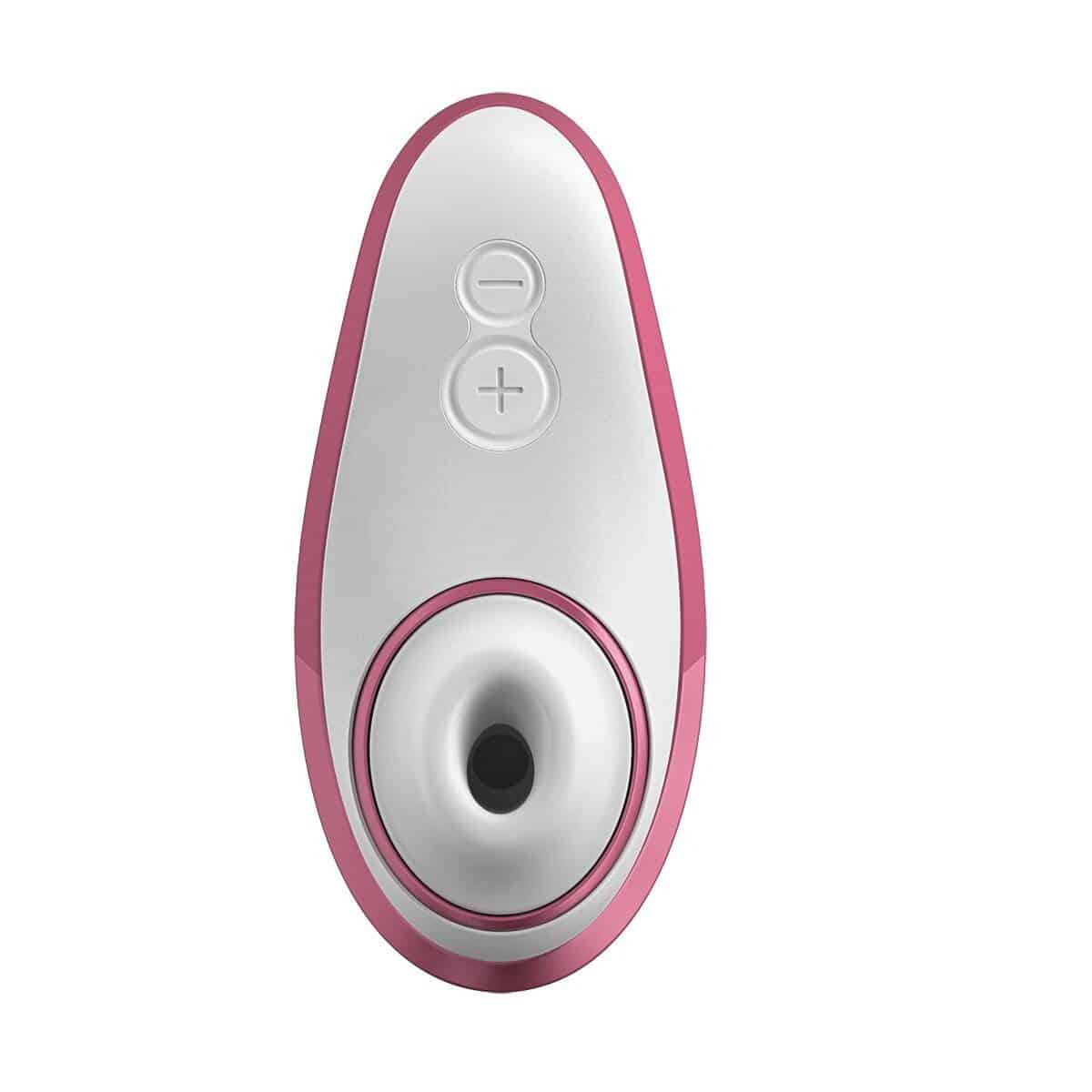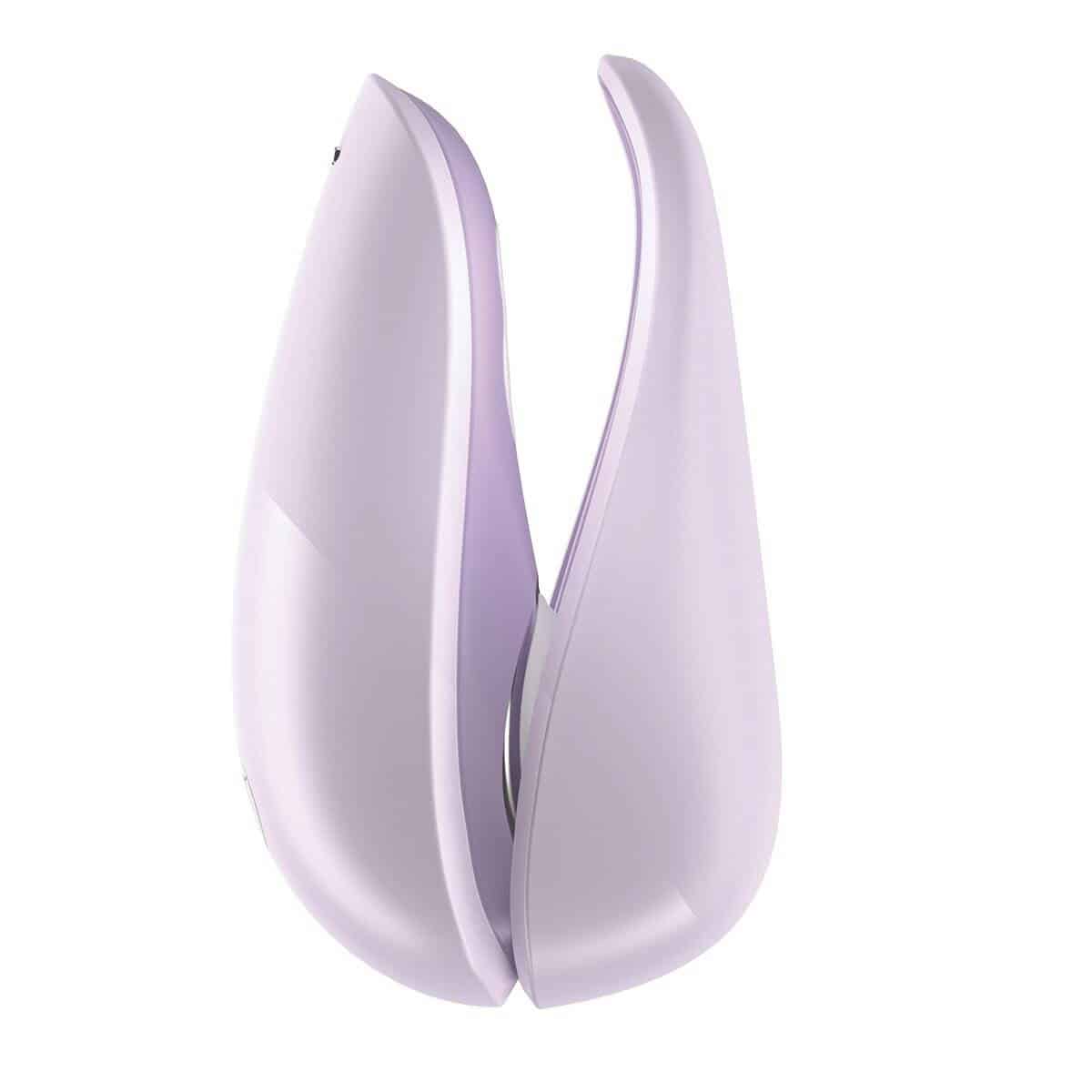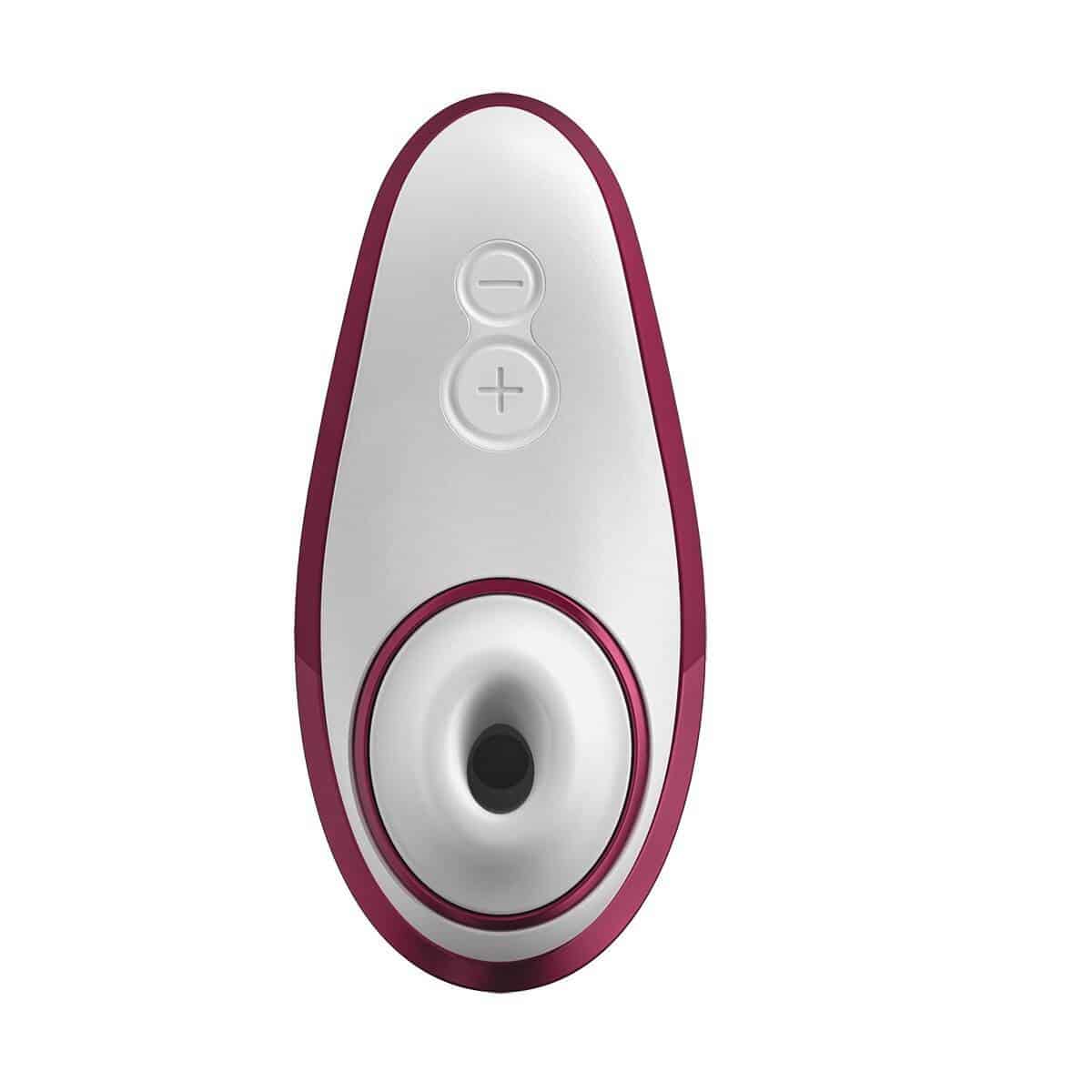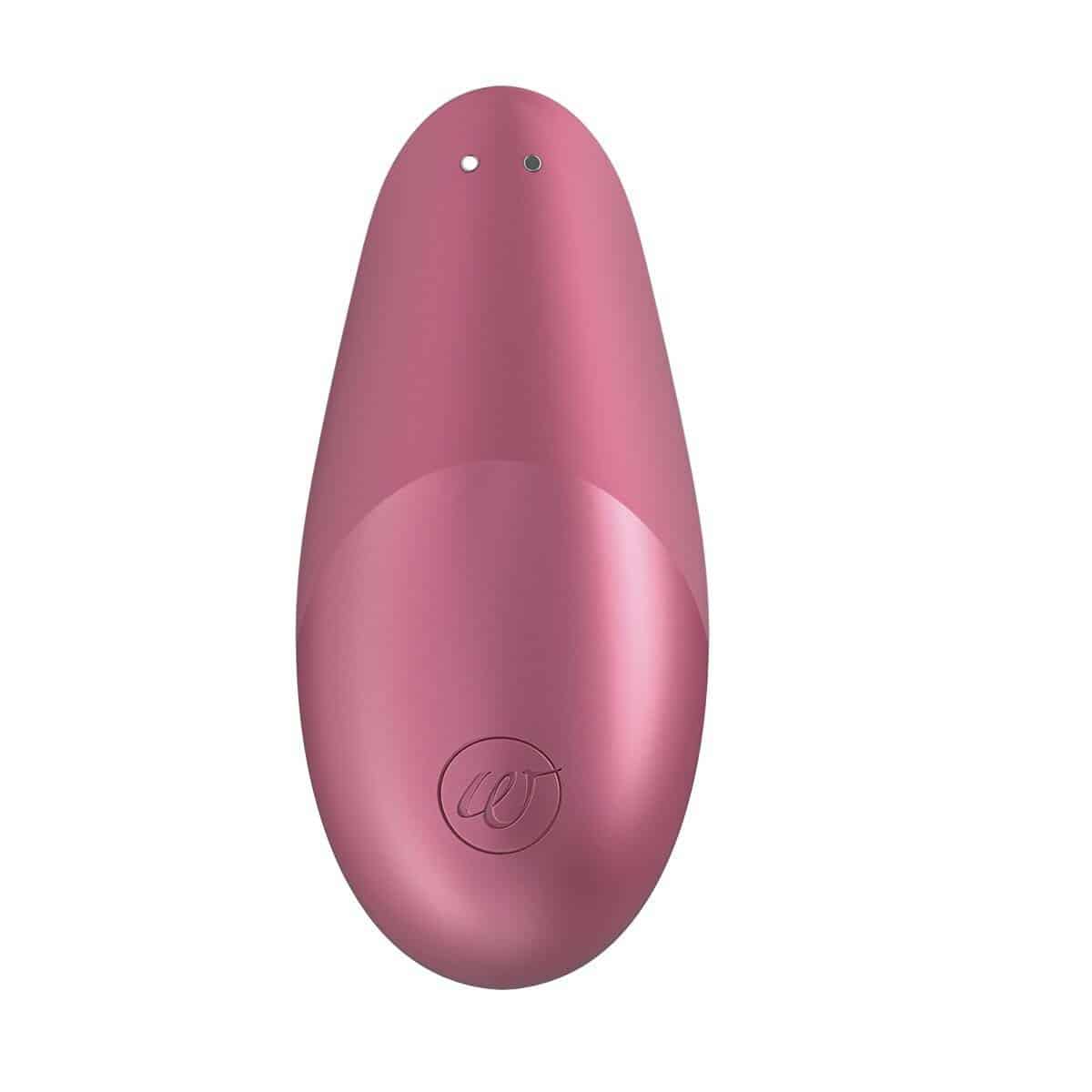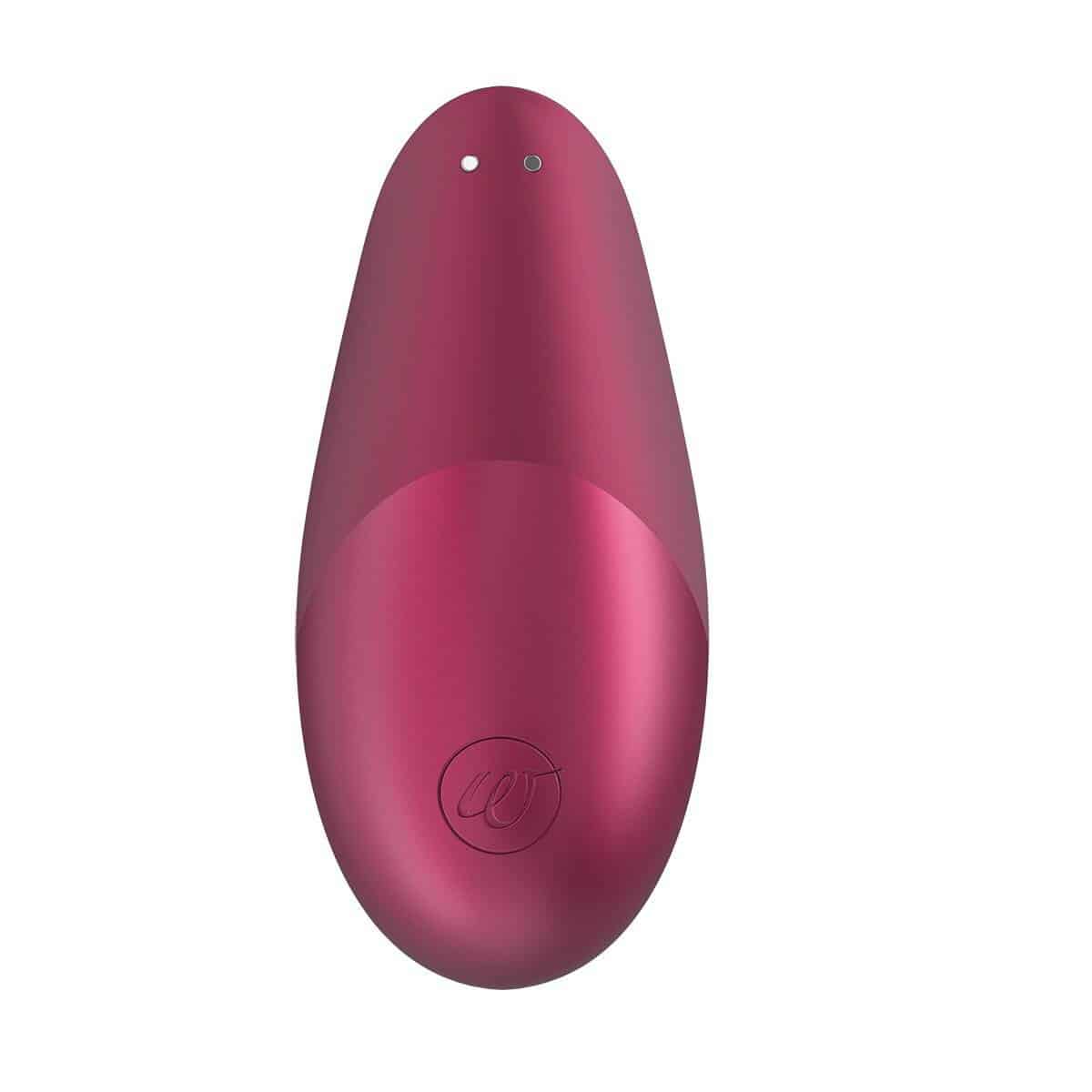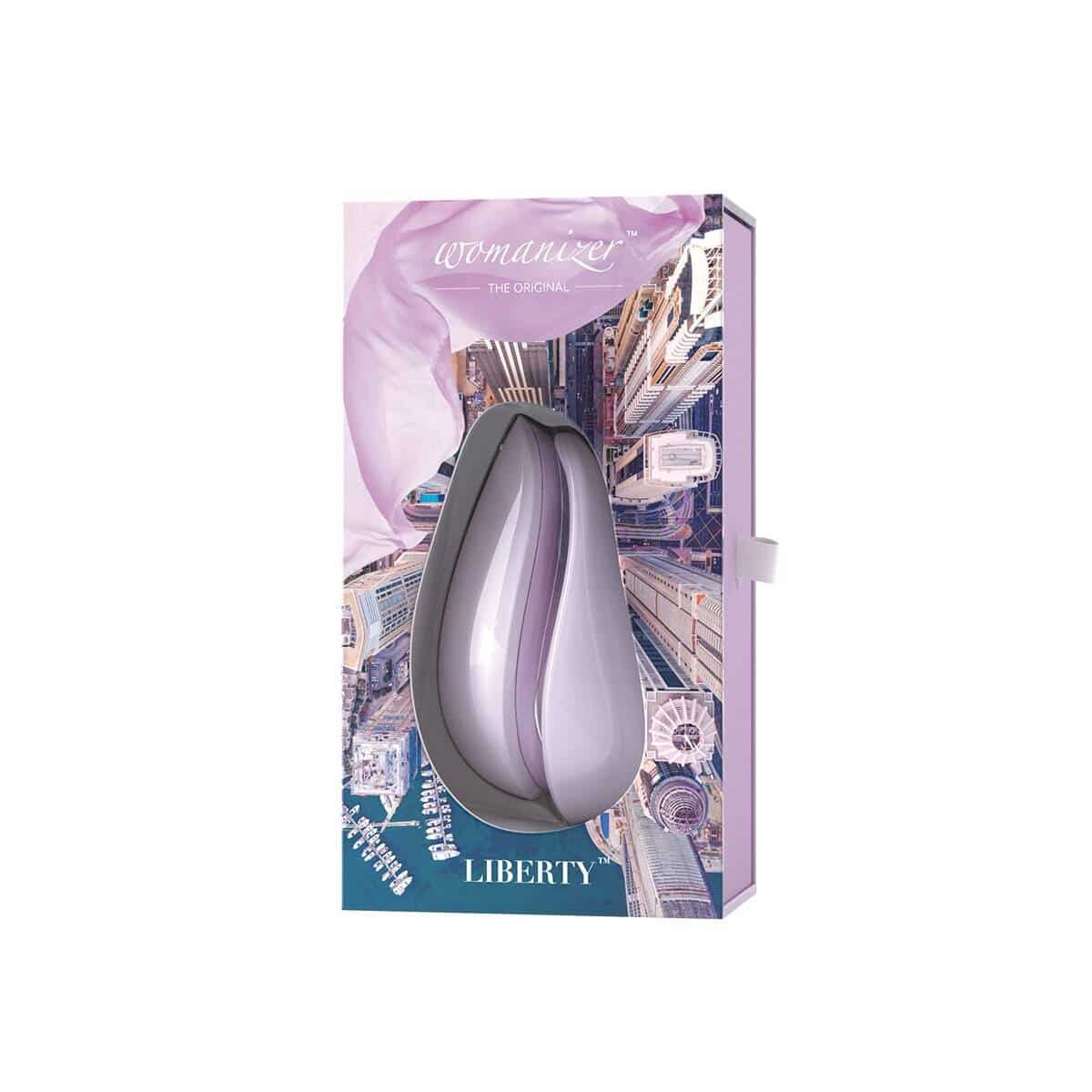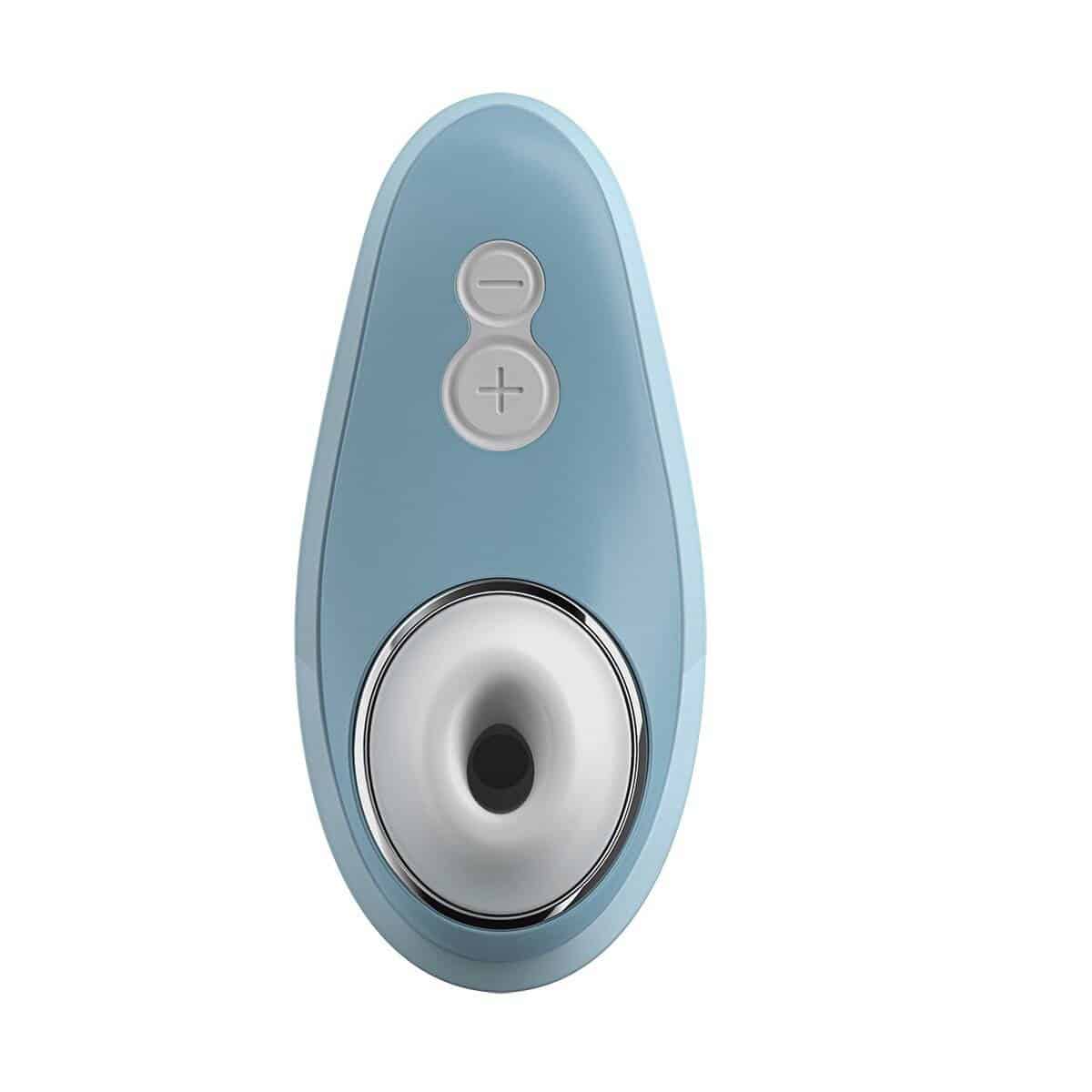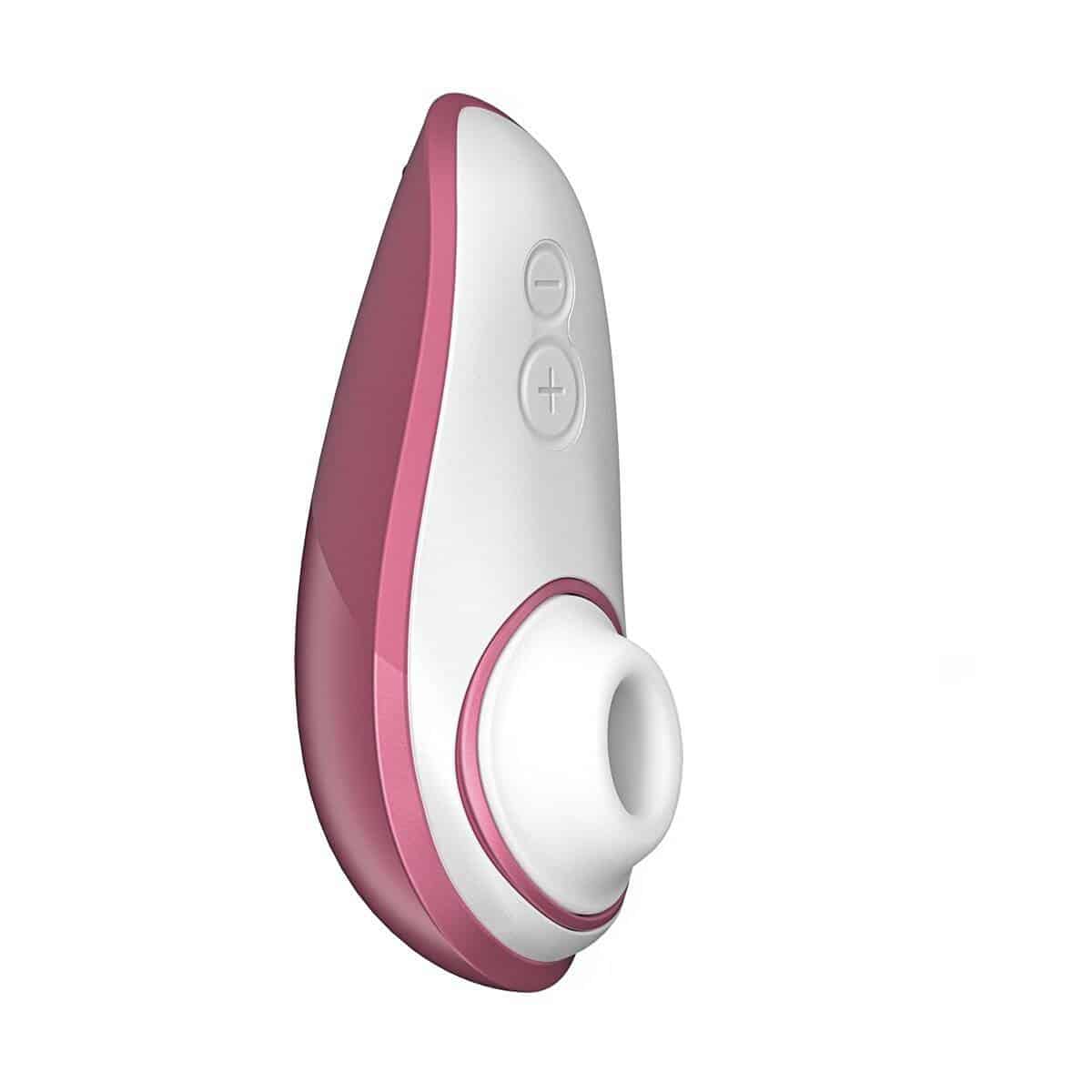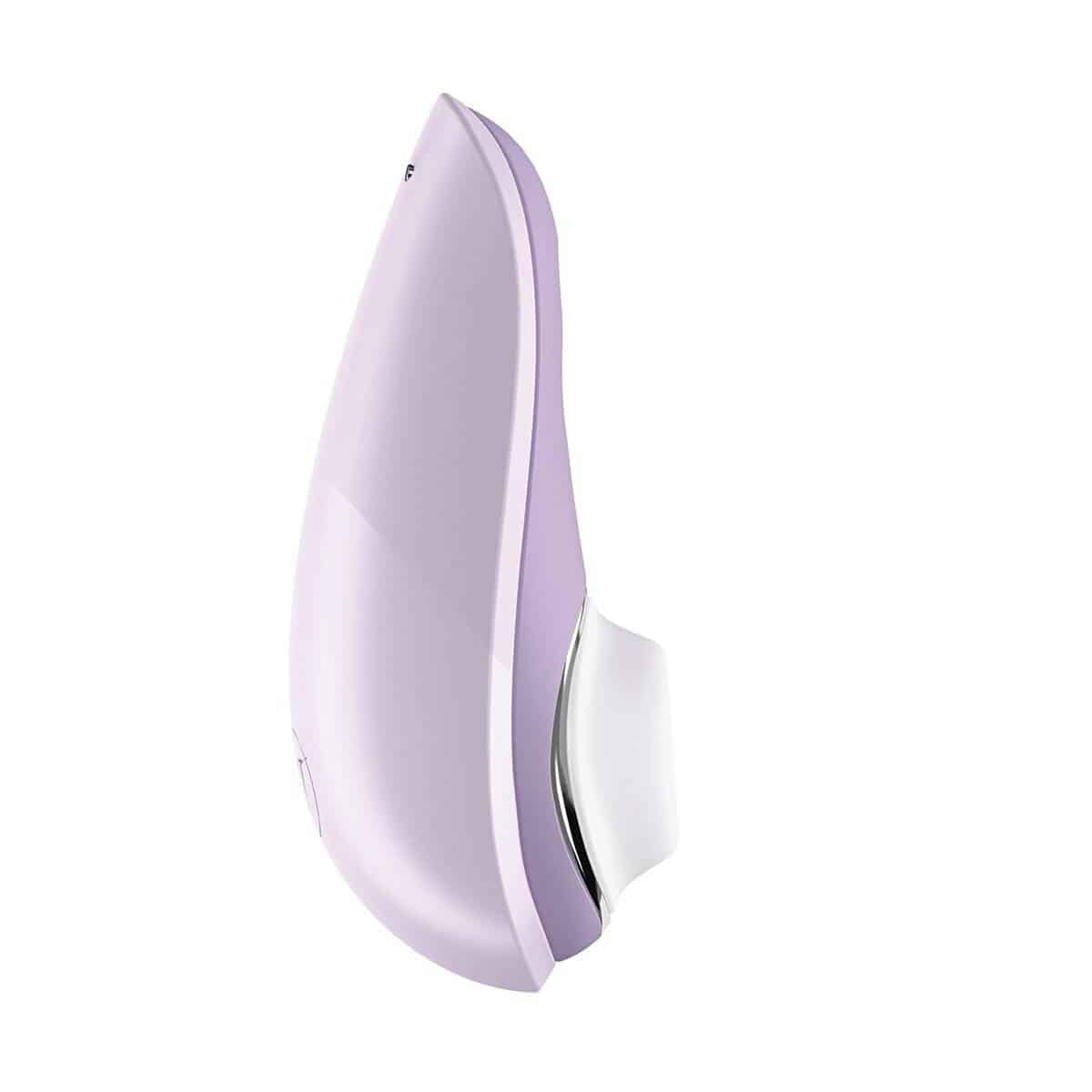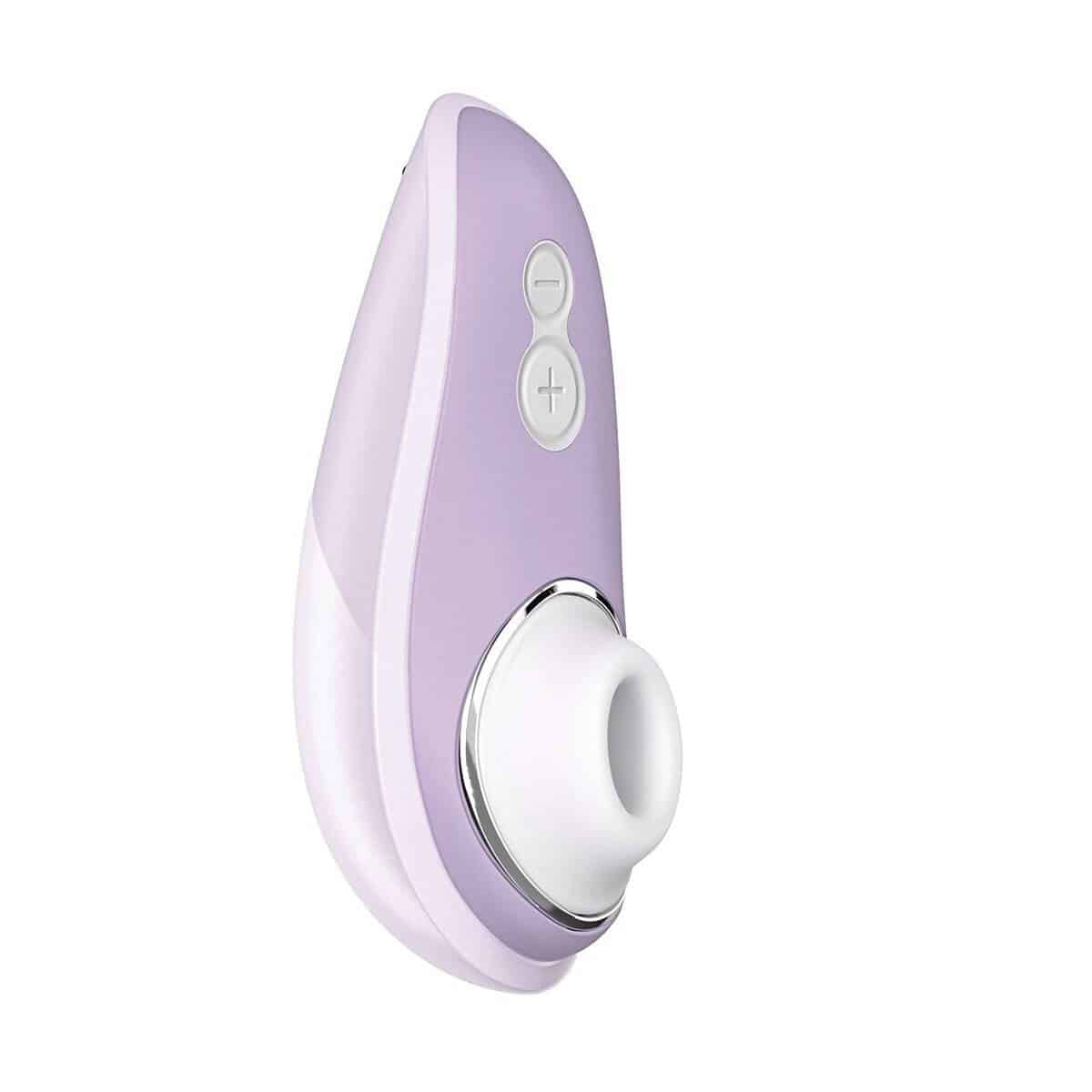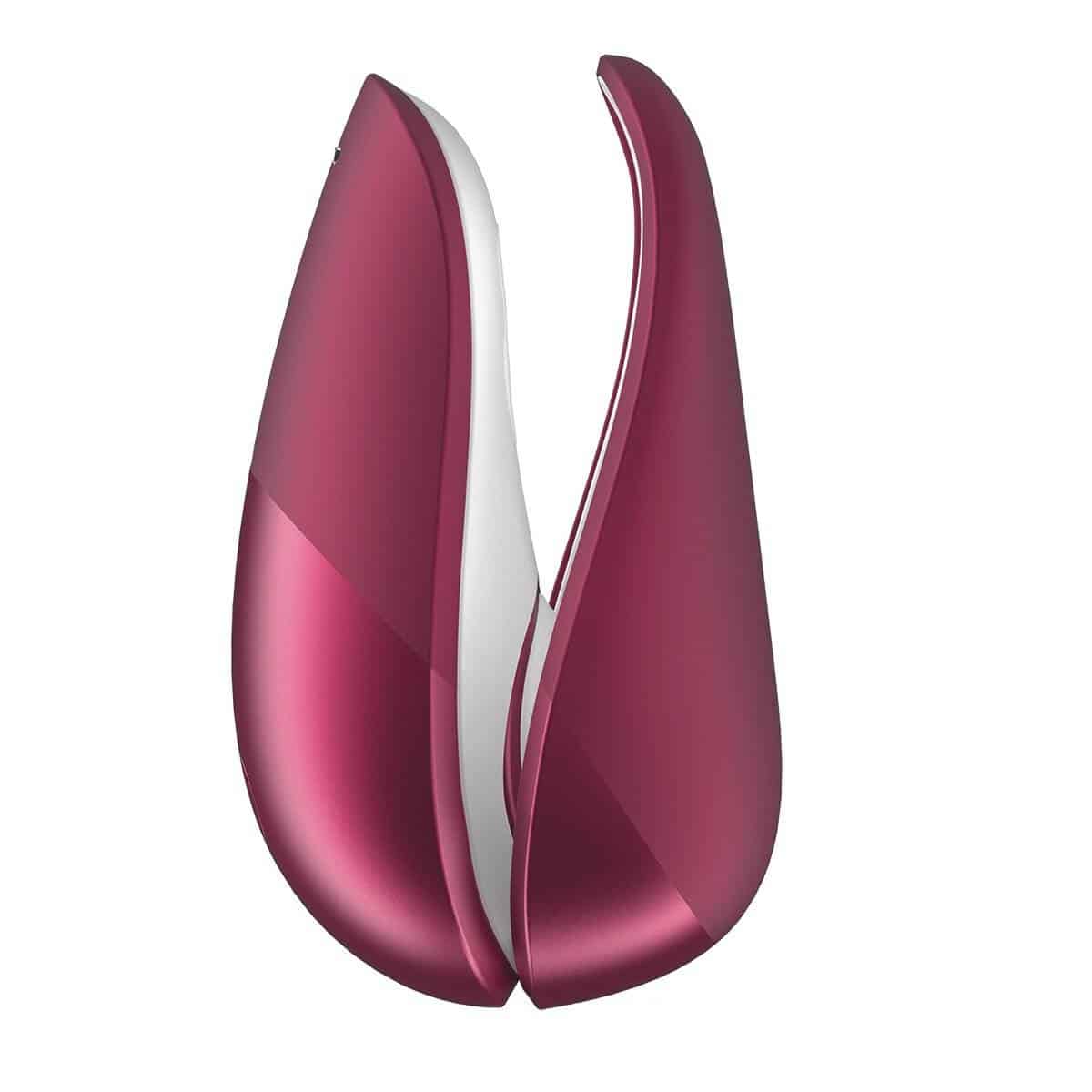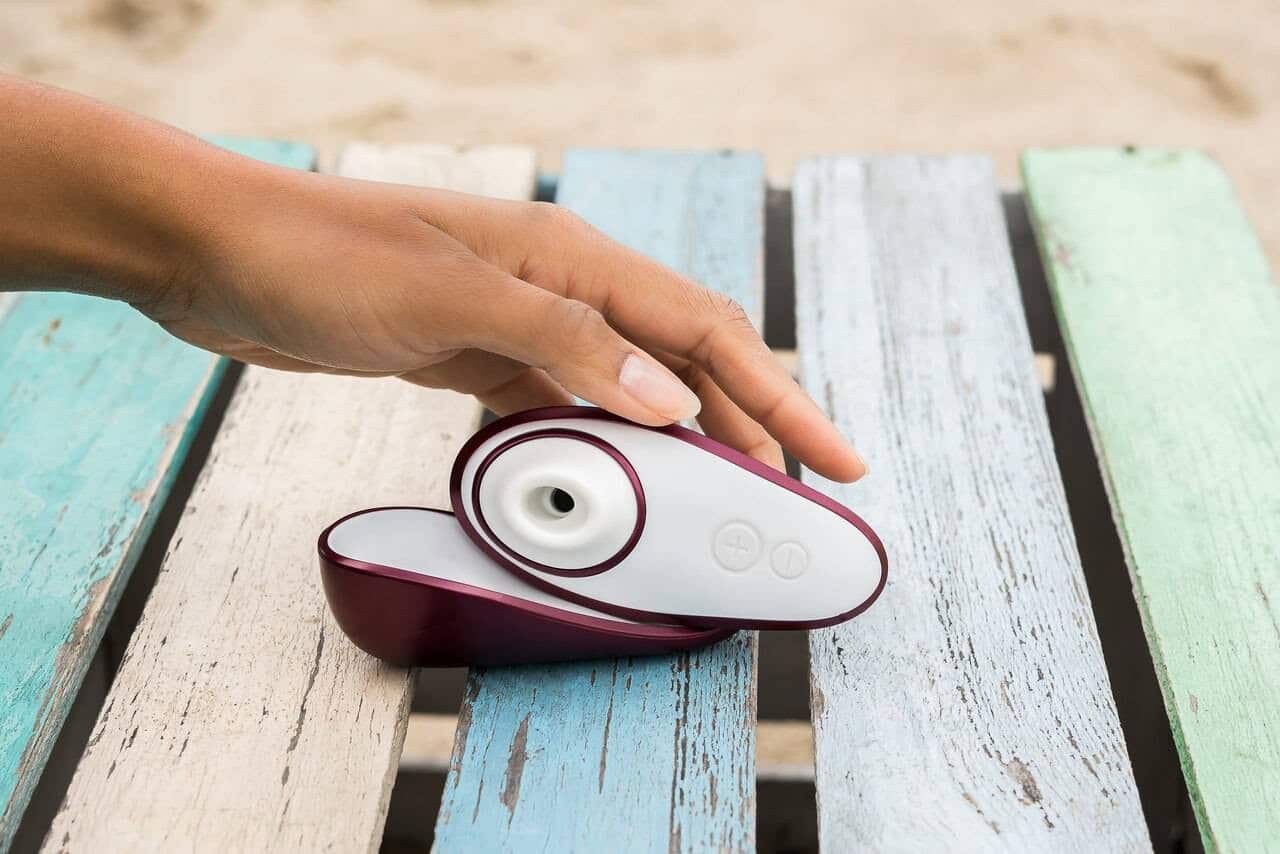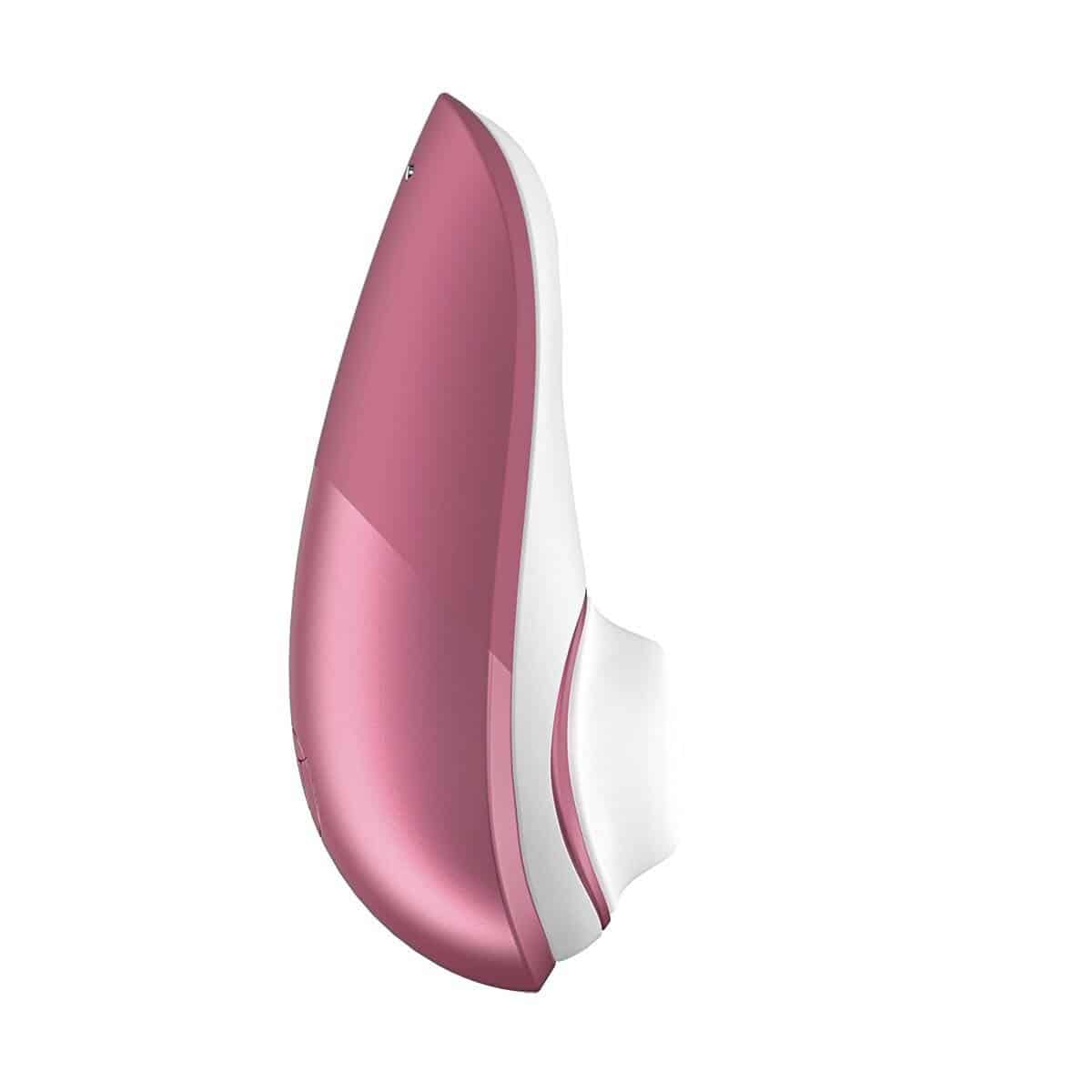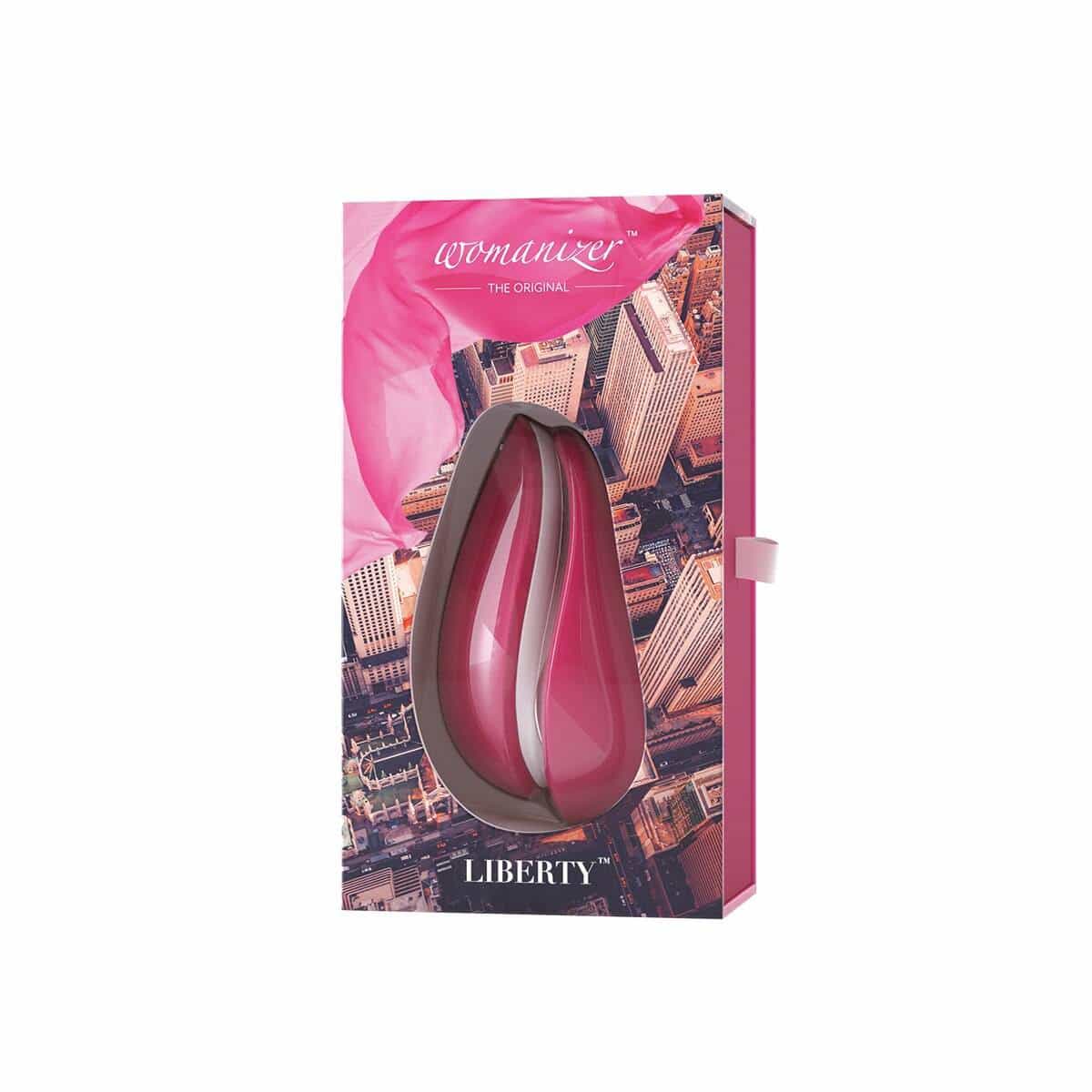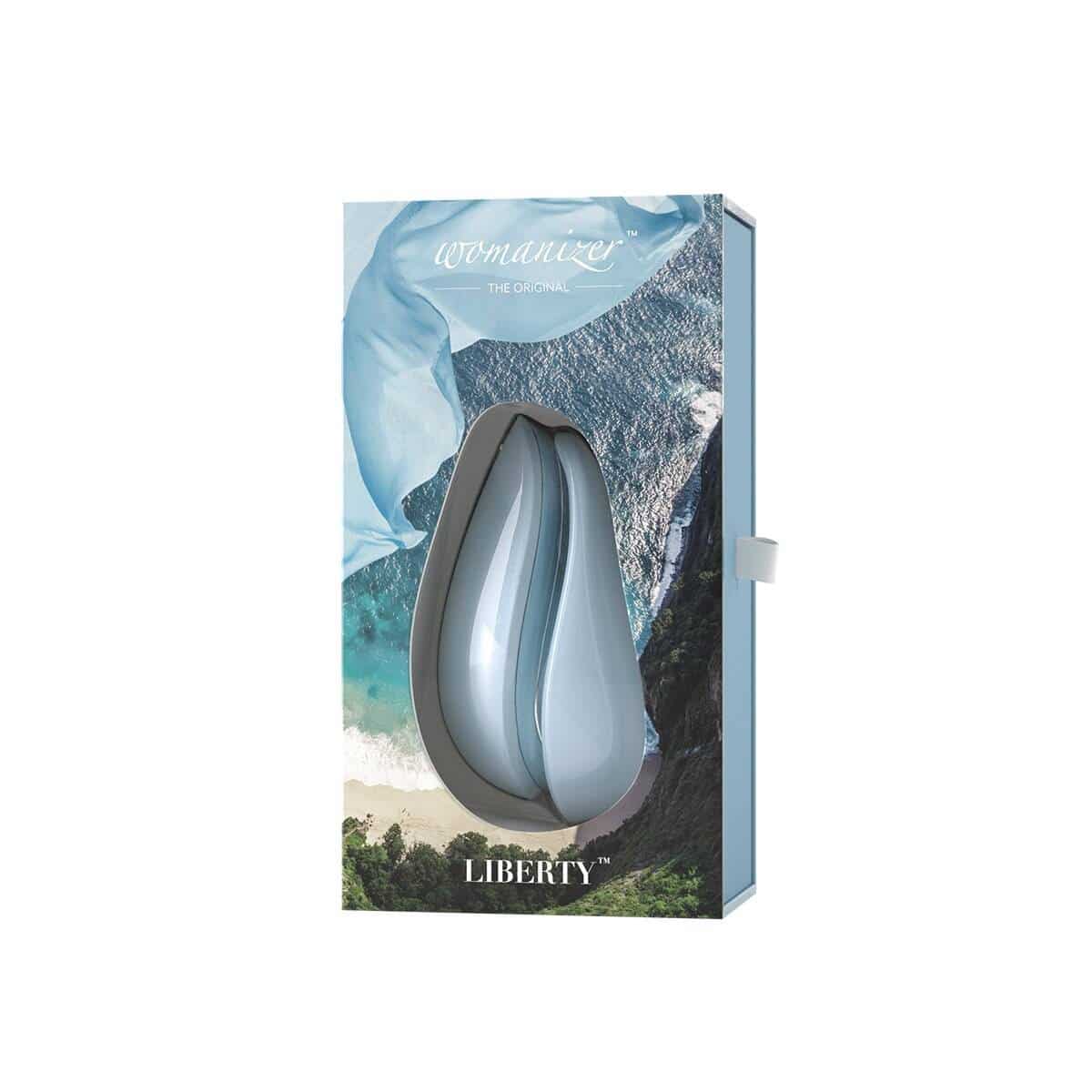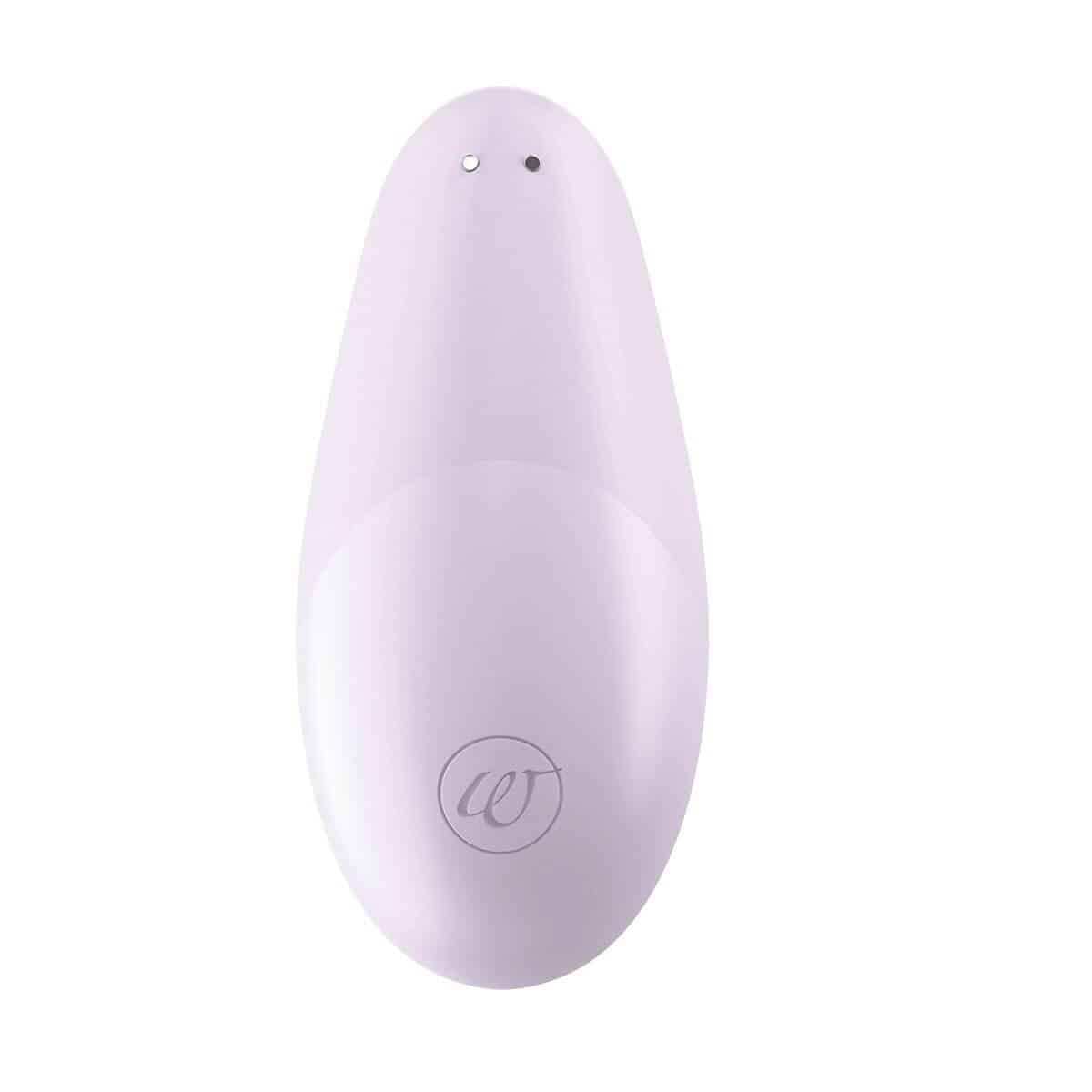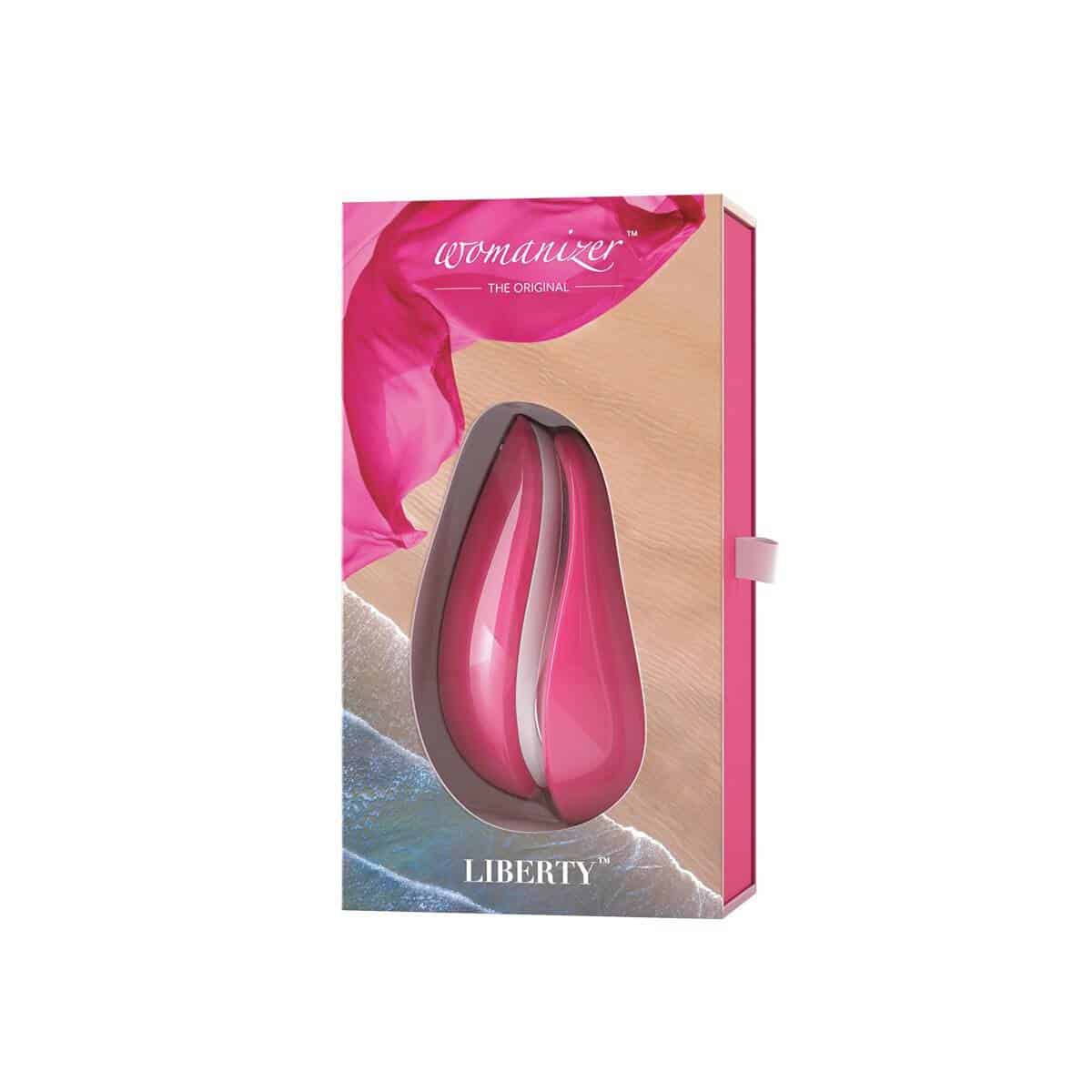 Womanizer Liberty Stimulator
Description
Womanizer Liberty Stimulator
The Womanizer Liberty features a hygienic cover and Pleasure Air Technology that creates fast and often multiple orgasms — without over-stimulation.
PleasureAir gently sucks the clitoris into the soft silicone tip/head and surrounds the clitoris with gentle and pulsating vibration. The combination of suction and vibration leads to stimulation but not over-stimulation or needing to stop. PleasureAir also offers simulation similar to oral sex, but it is more gentle than traditional vibrators that might be too much for sensitive users.
How does it work? The Womanizer directly stimulates the area around the clitoris using vibration and suction. The pleasure cap is placed over the clitoris, making a seal around the clitoris. This creates a comfortable suction that teases and stimulates the clitoris via microprocessor-controlled pressure waves. The end result is a different kind of stimulation with intense orgasms.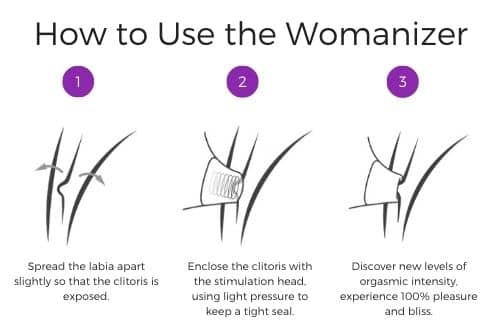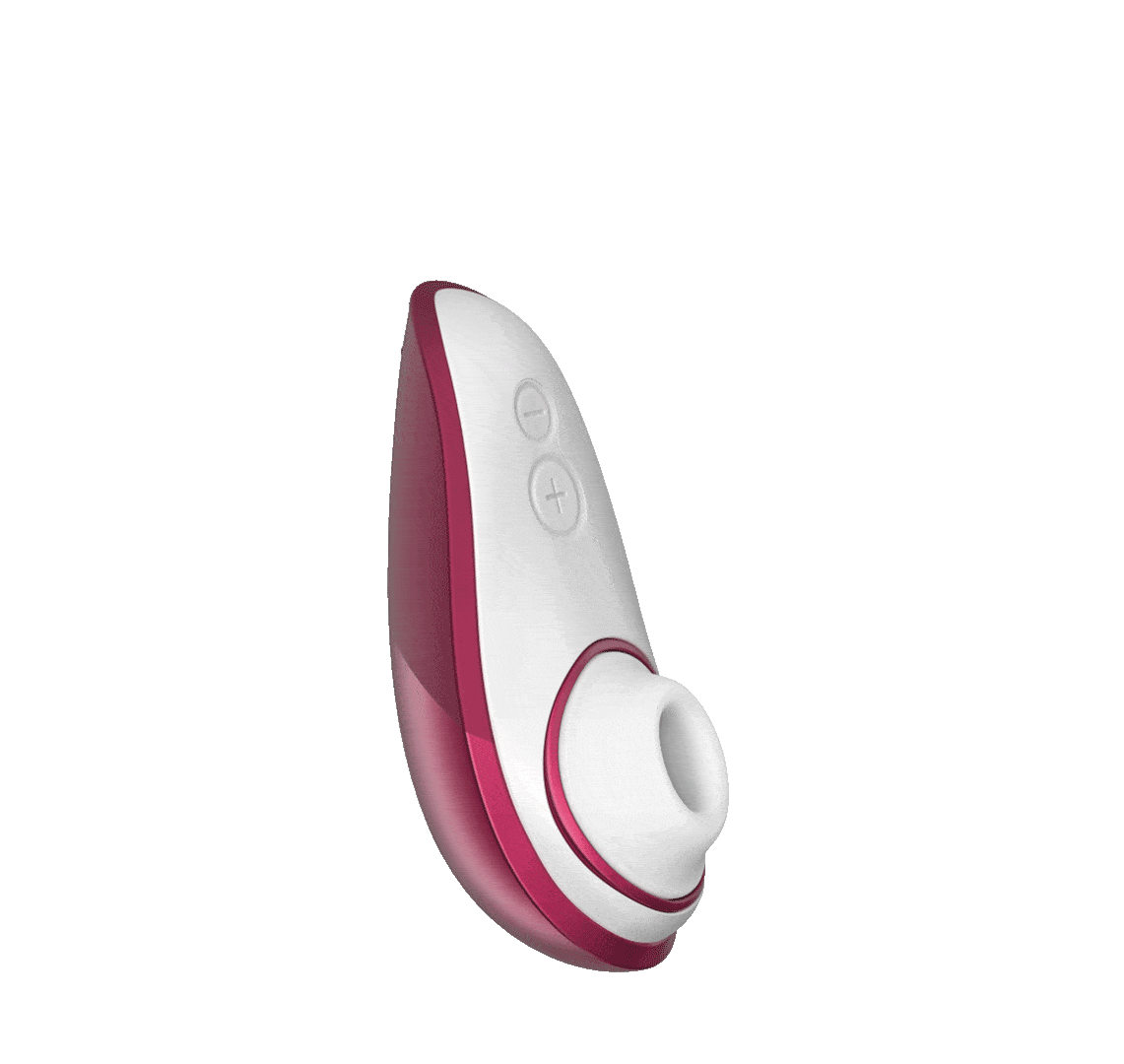 The 6 quiet intensity levels of this luxury sex toy allow many varieties of pleasure. The Womanizer Liberty is easy to use with two buttons (+) / (-).
The Womanizer Liberty is 100% waterproof and is USB rechargeable with a magnetic pin charging port. An LED light in the stimulation head tell you the charging level.

Womanizer Liberty Features:
Stimulation of the clitoris WITHOUT touching it
Hygienic cover
6 intensity levels
Can trigger multiple orgasms
Includes additional stimulation head in bigger size
USB rechargeable
Waterproof
5 year warranty
Measures | 4.09″ x 2.2″ x 1.9″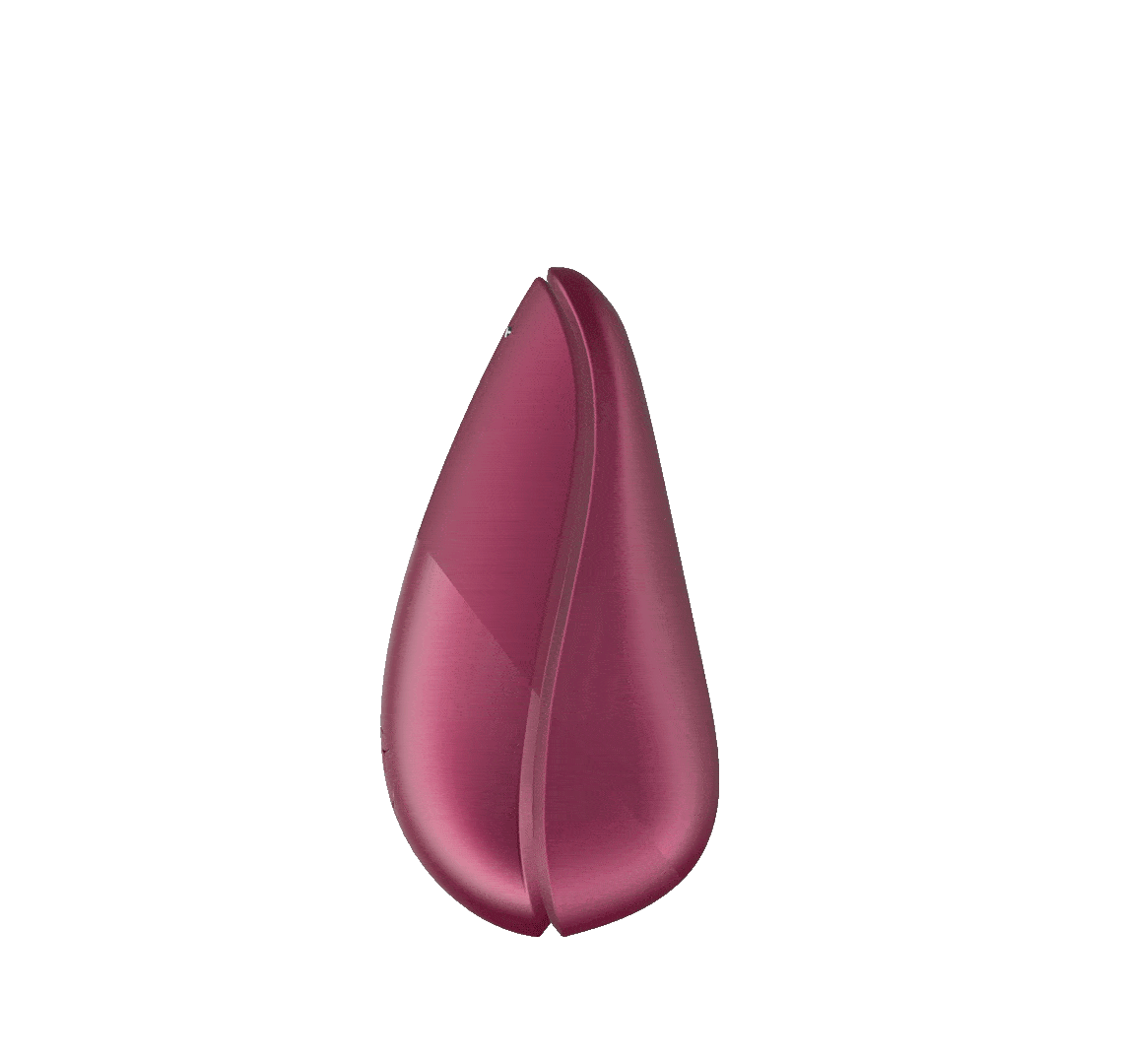 Customer Reviews
Highly recommend!!!
I had my doubts, but this is an amazing toy! A bit louder than I imagined but definitely my new favorite by far. Loved it so much I'm about to get the deluxe version. If you are thinking about it, here is your sign. Get it!