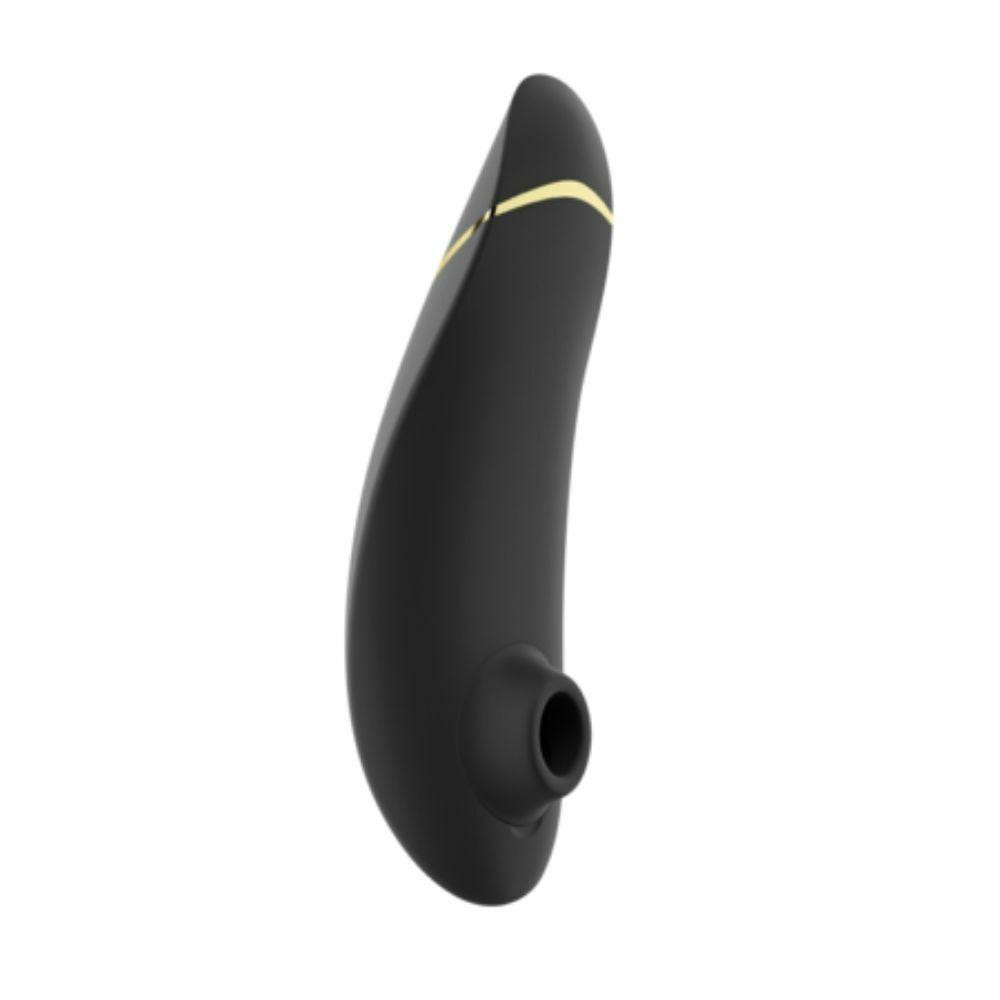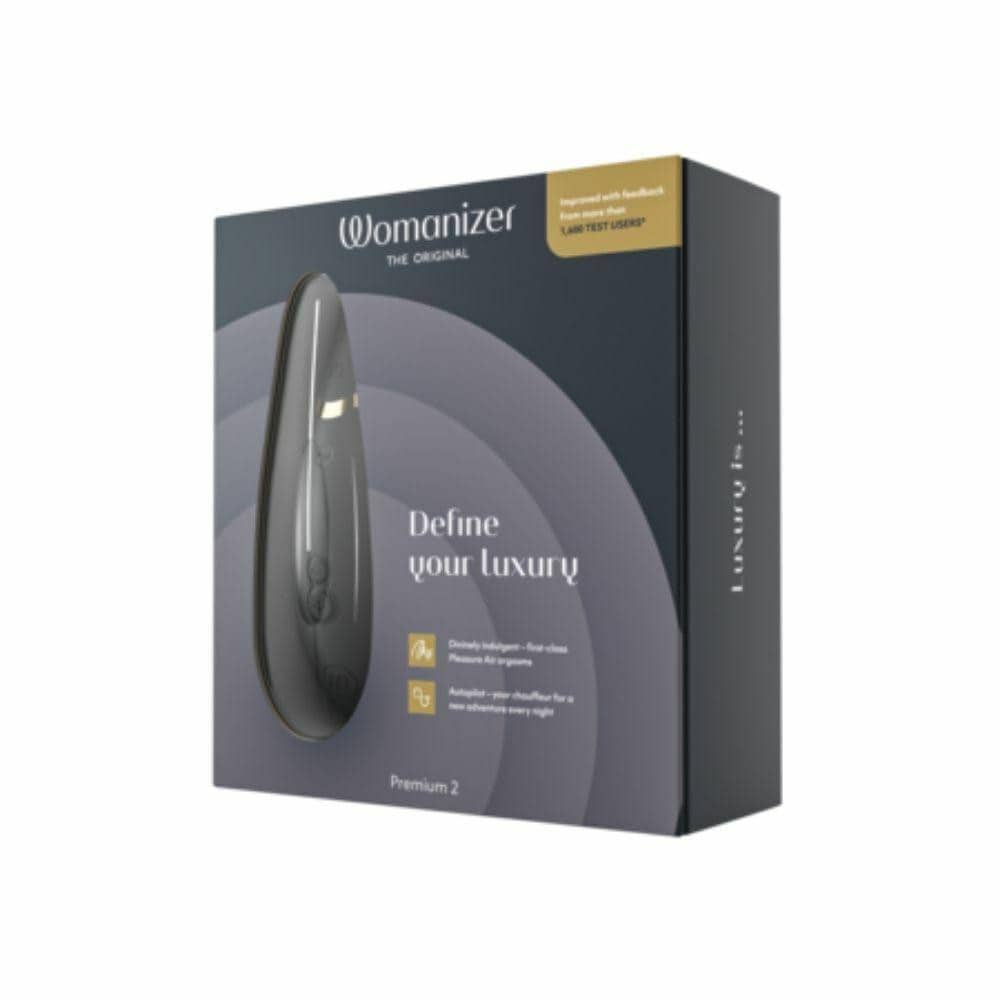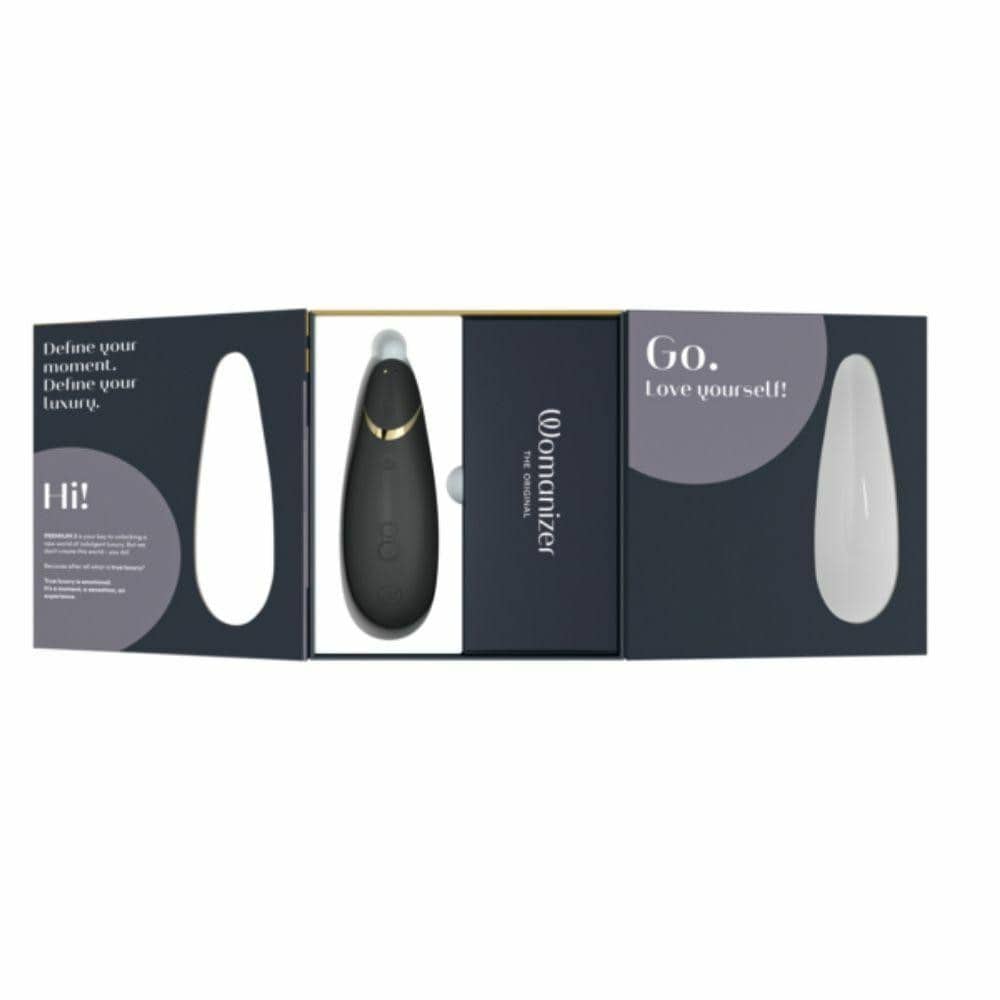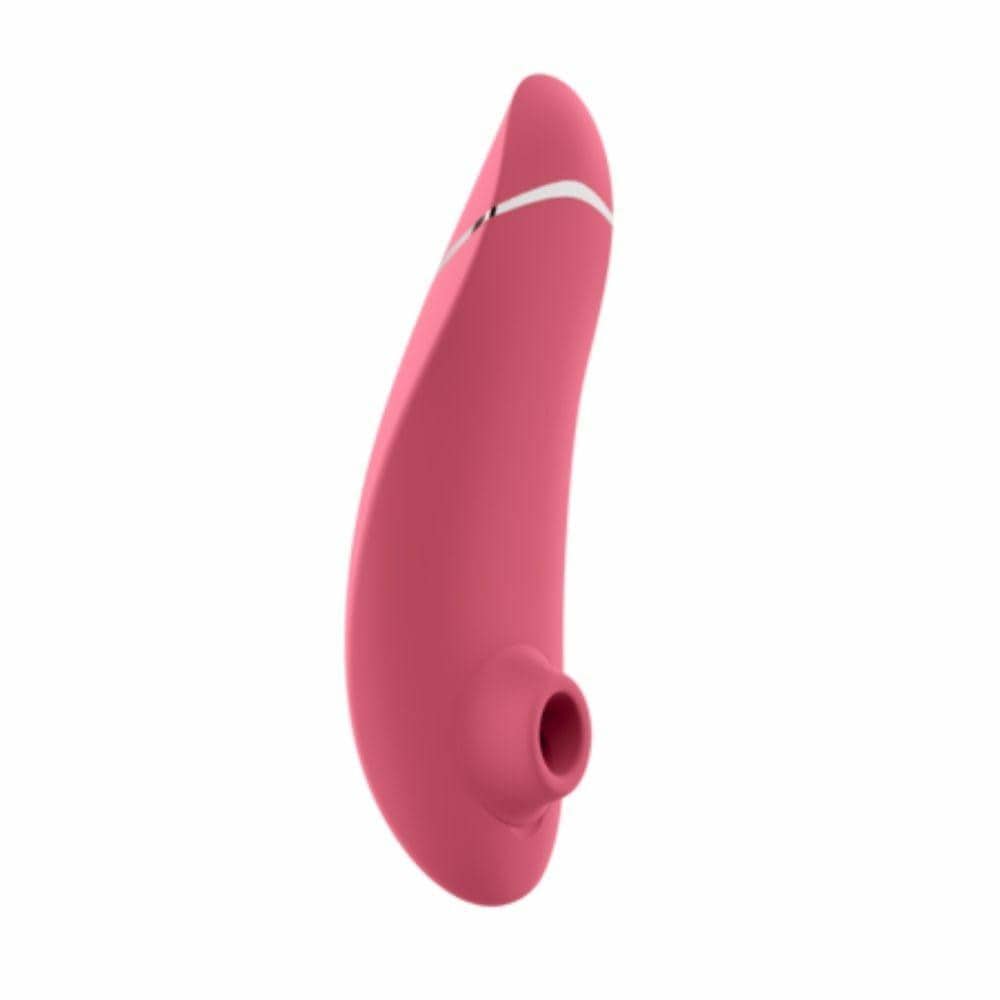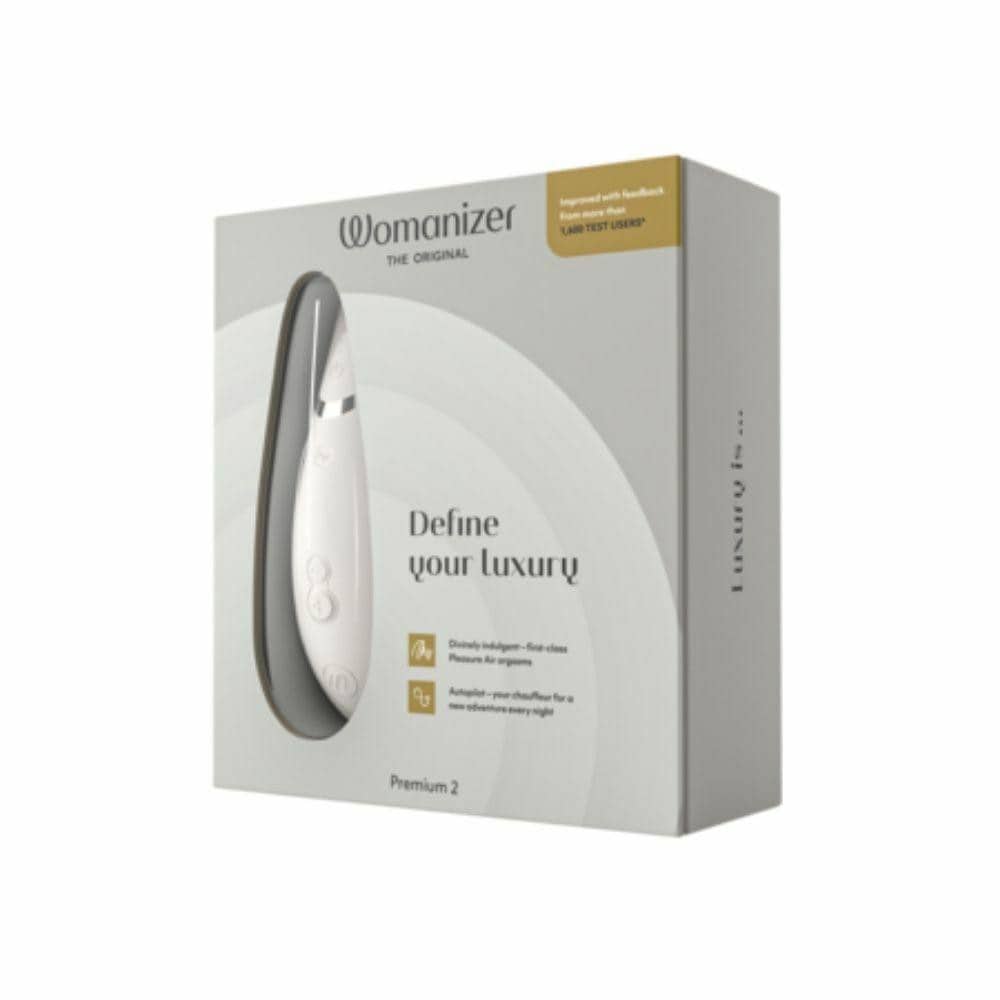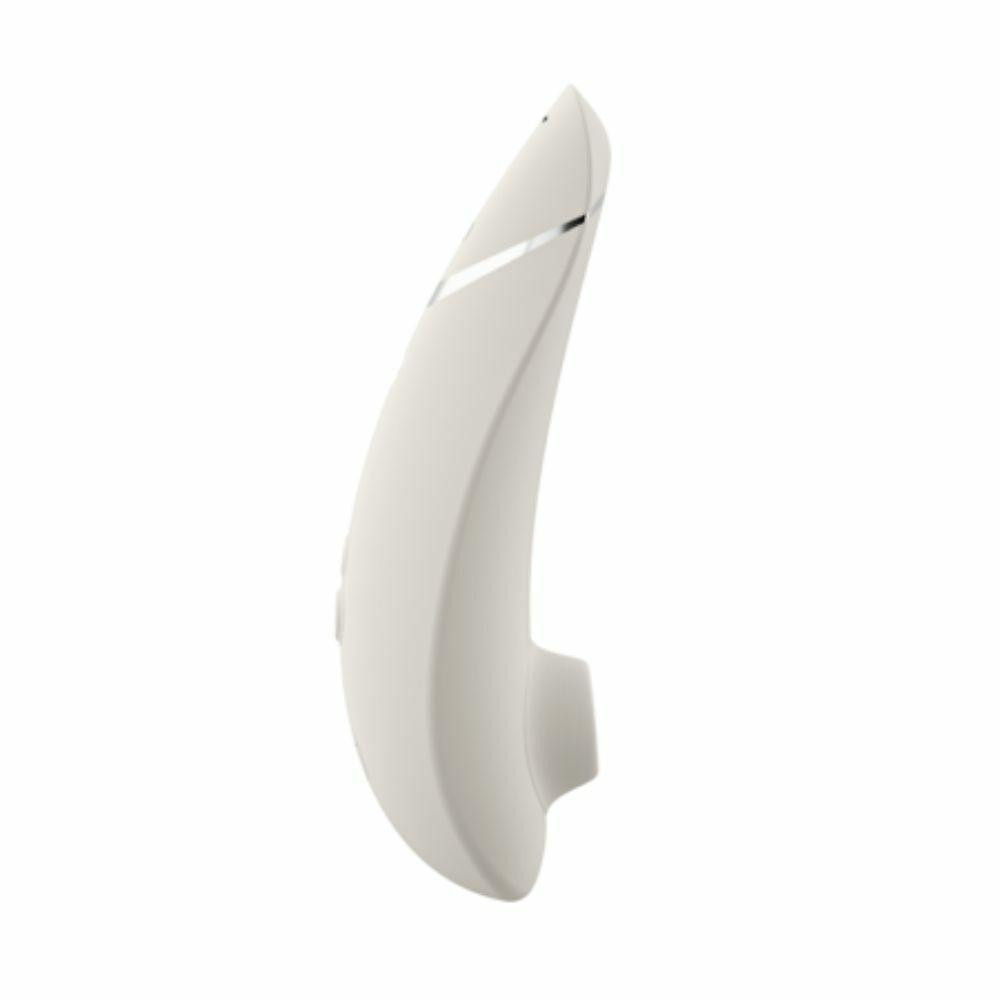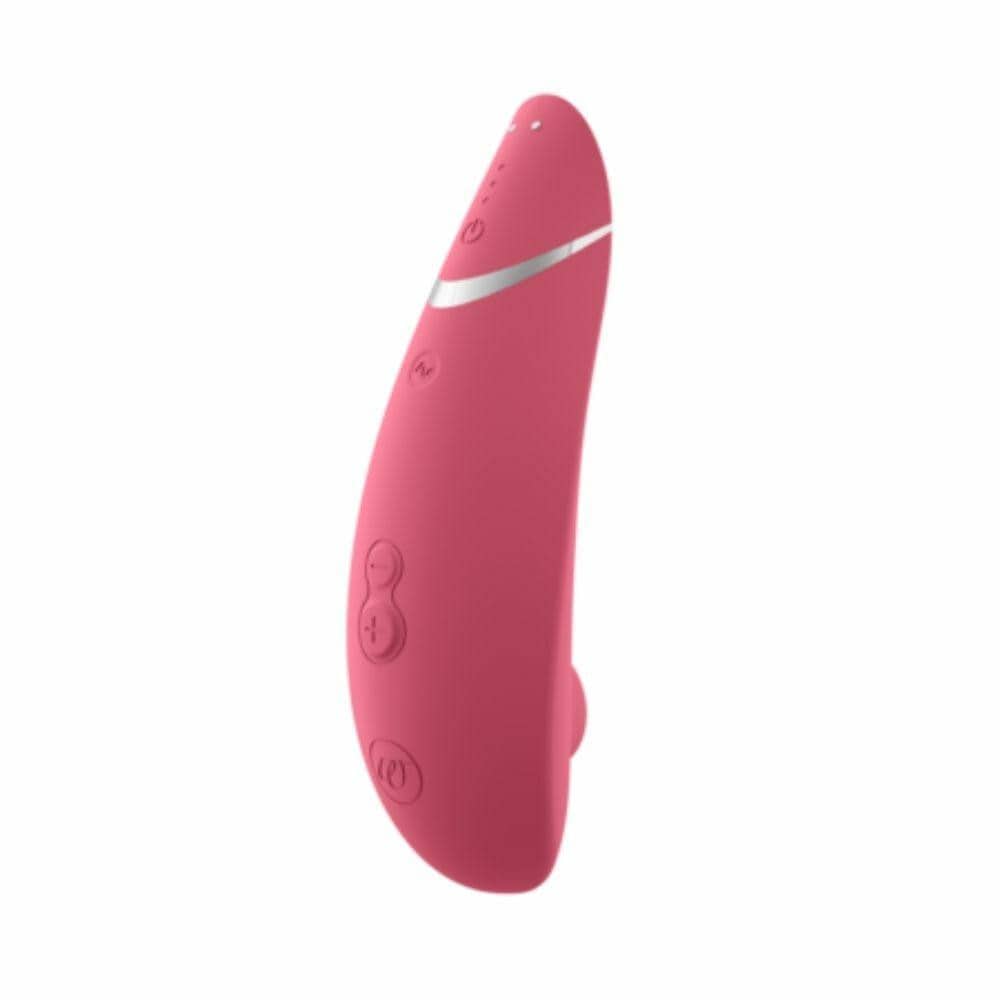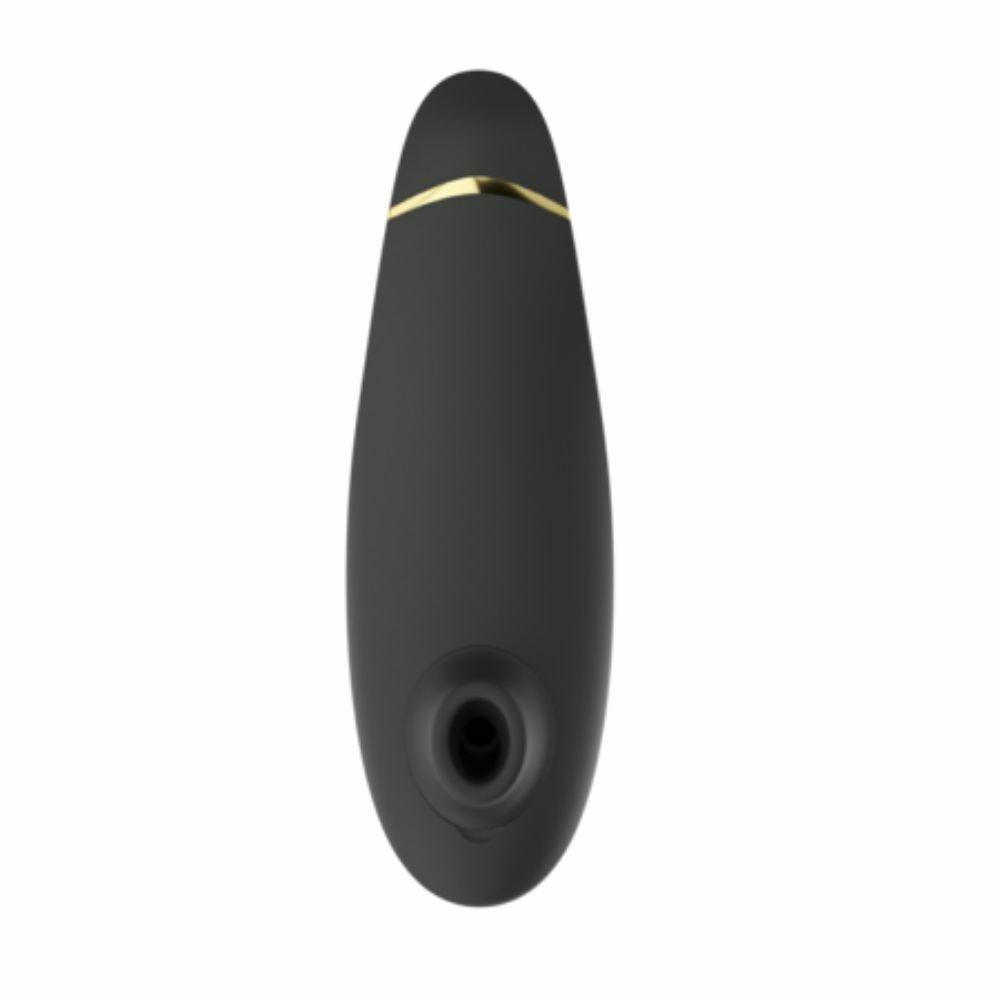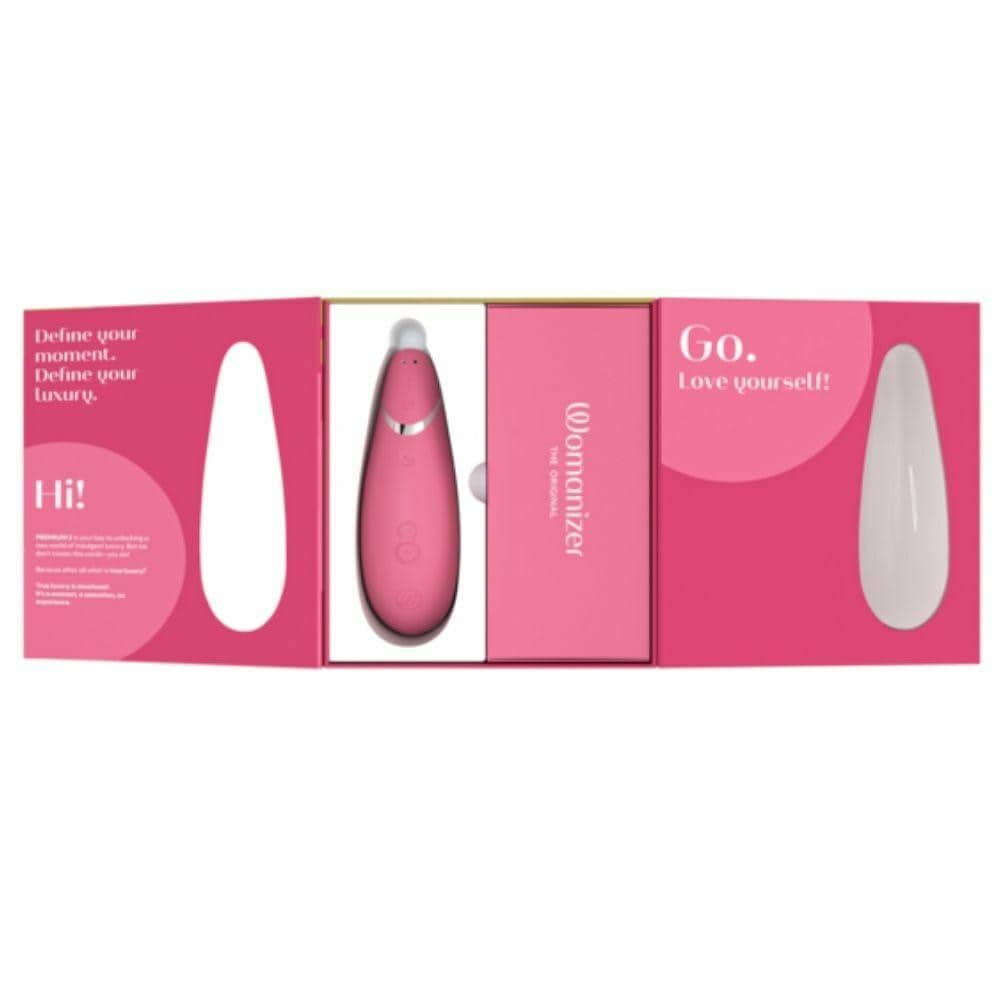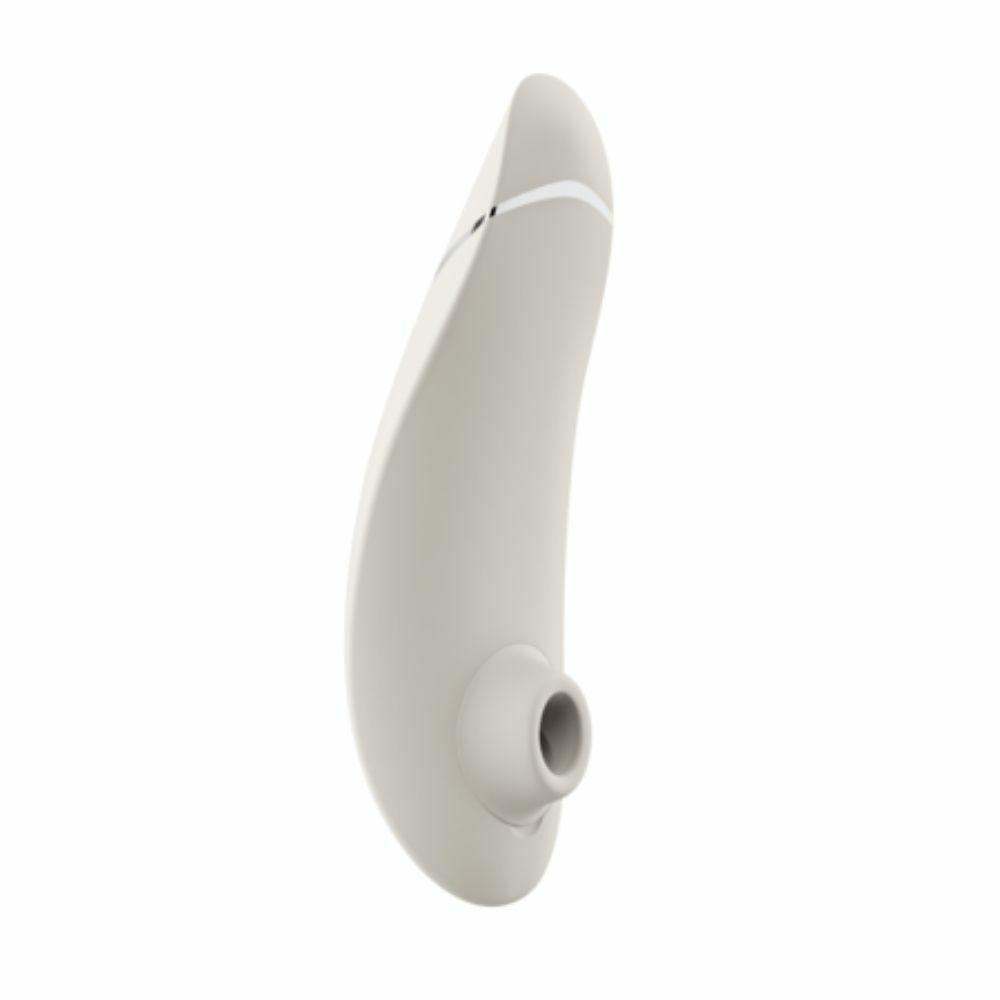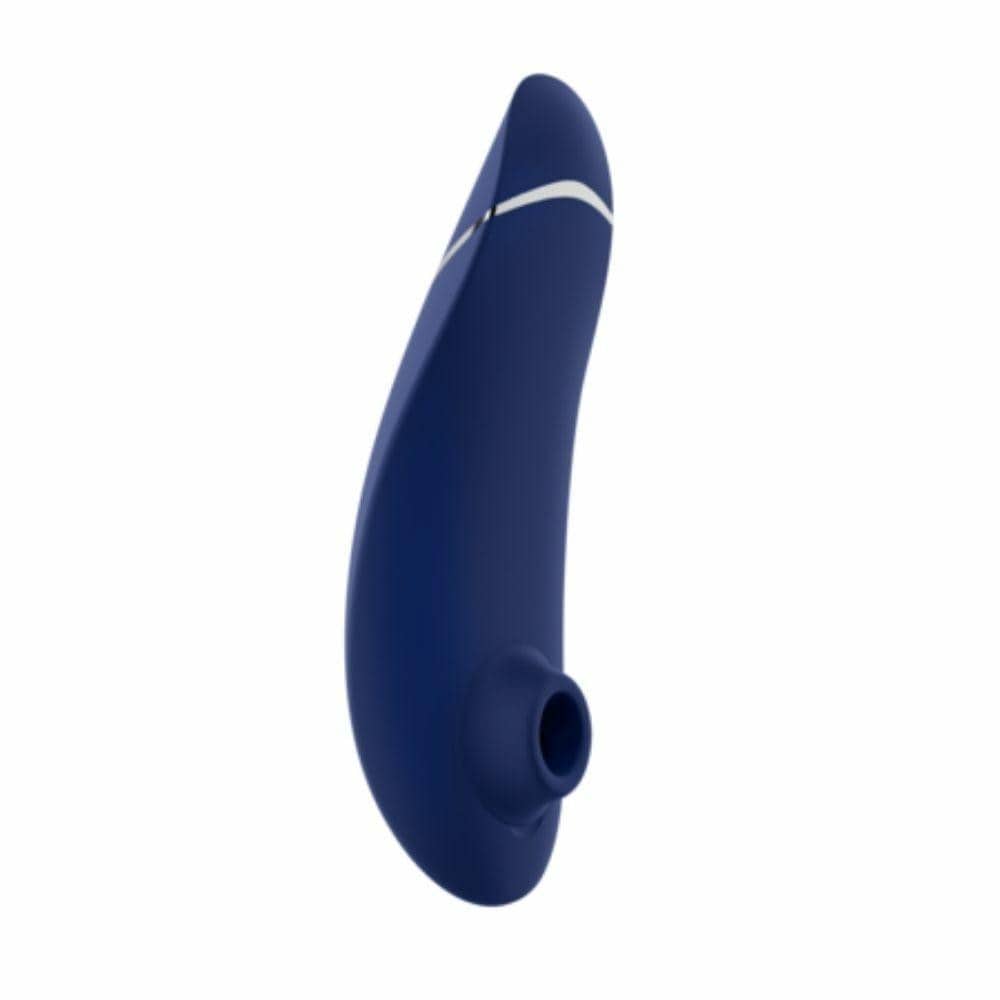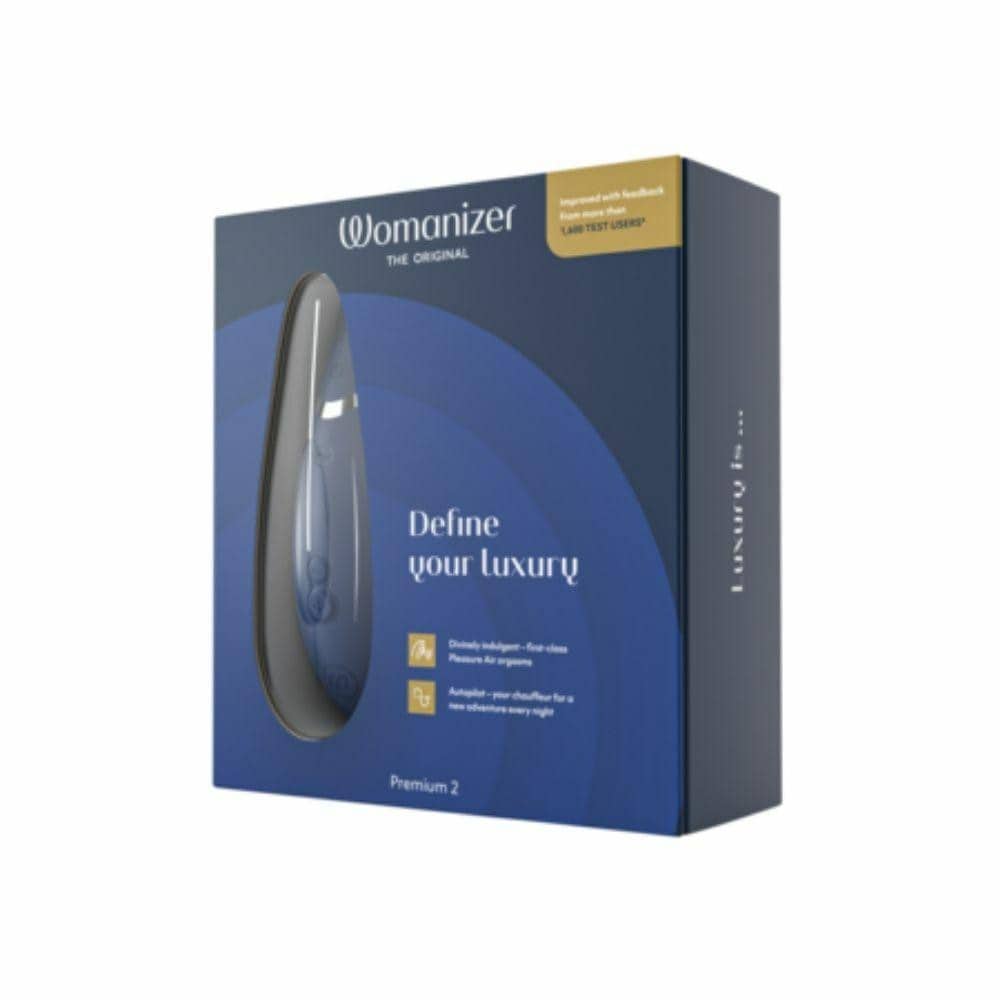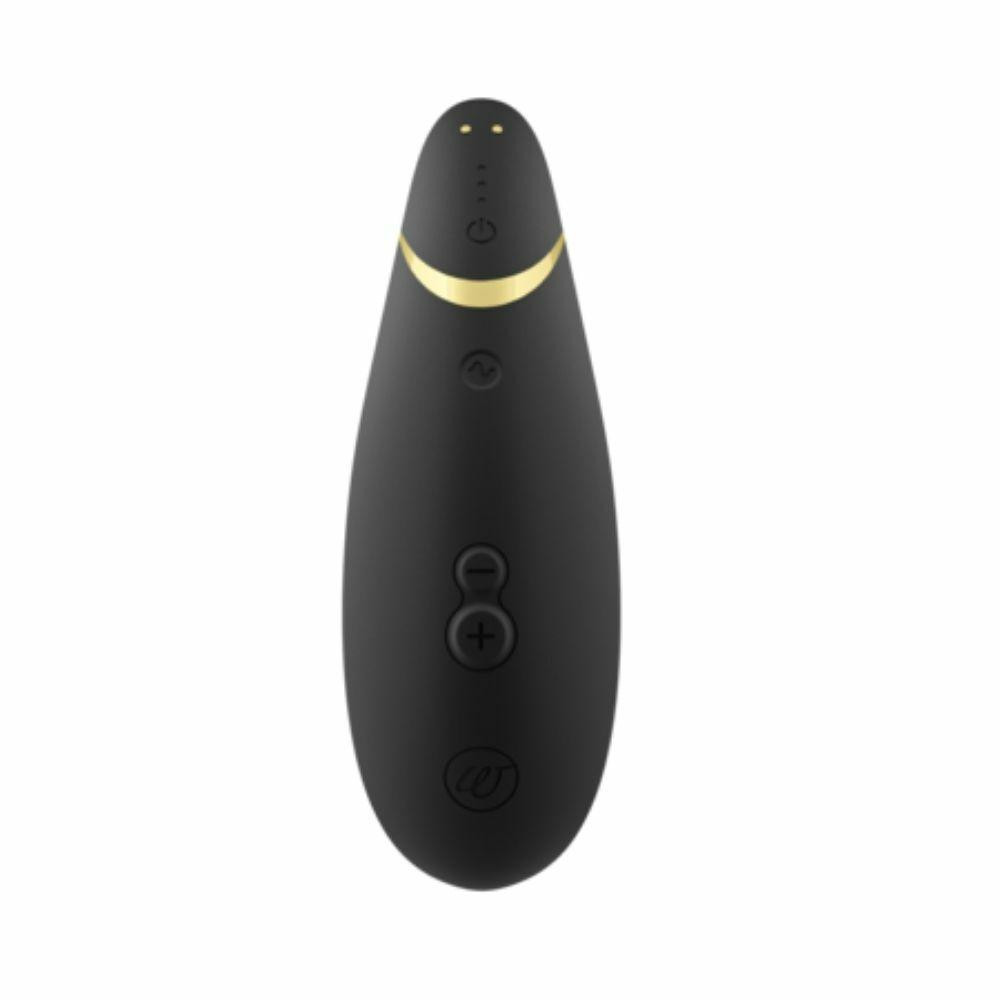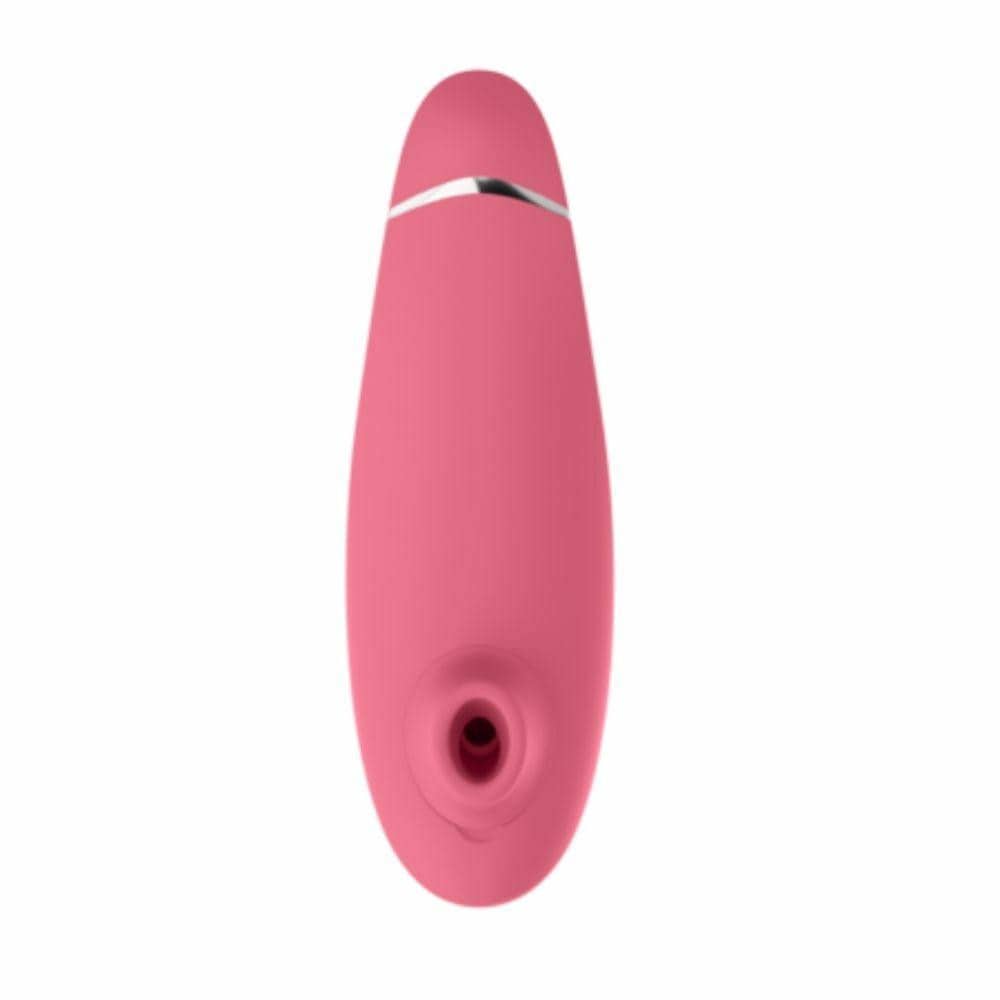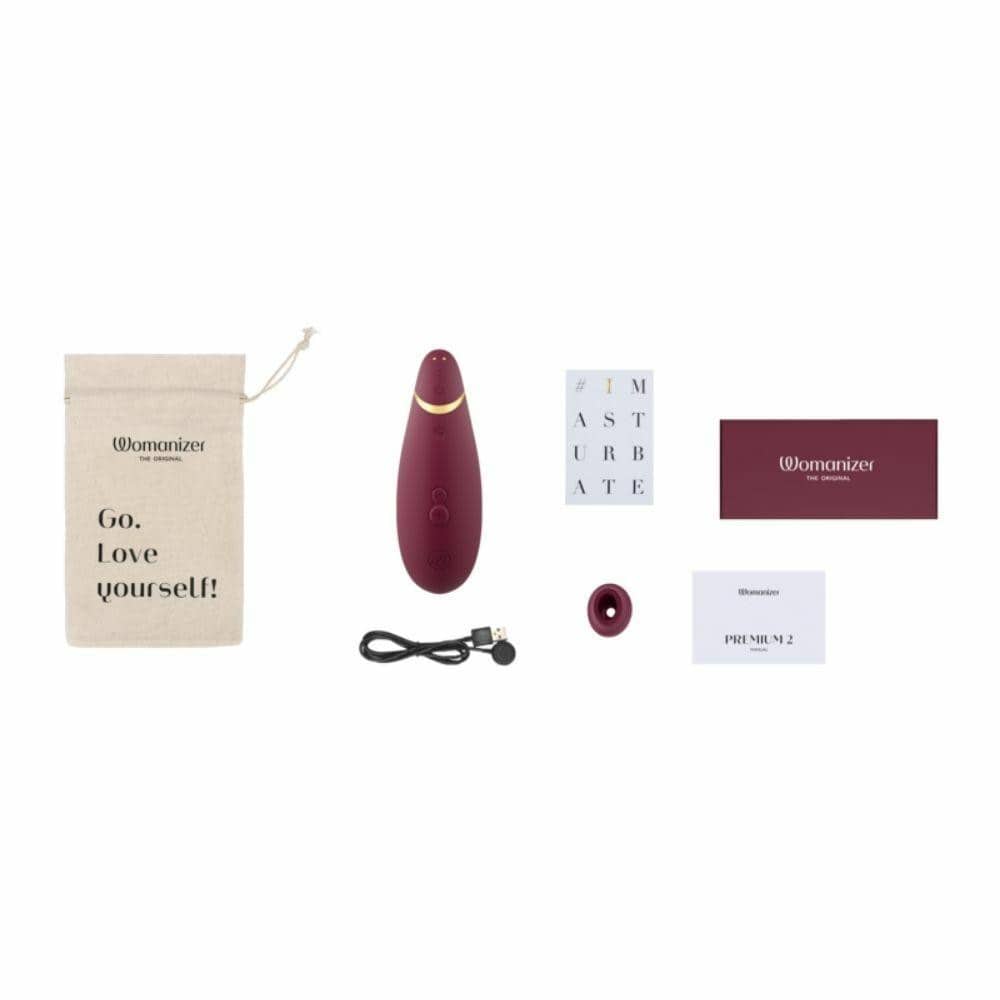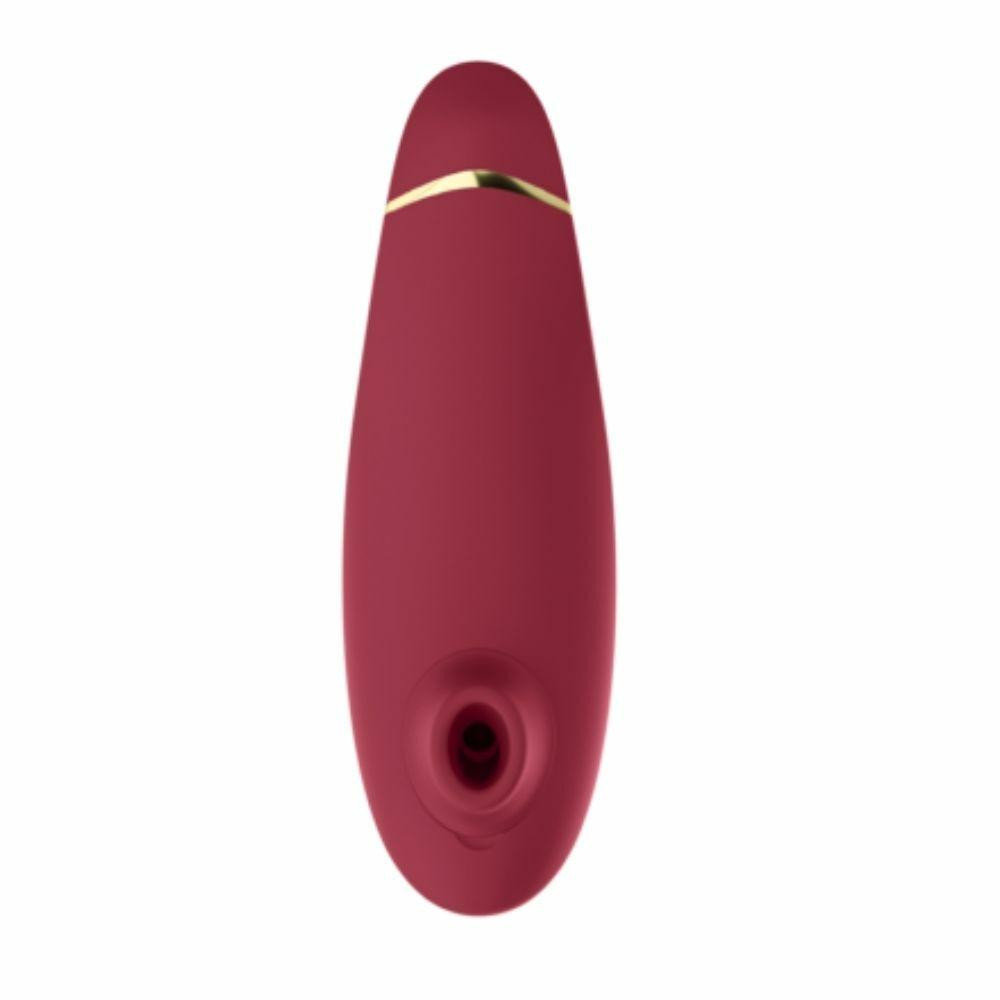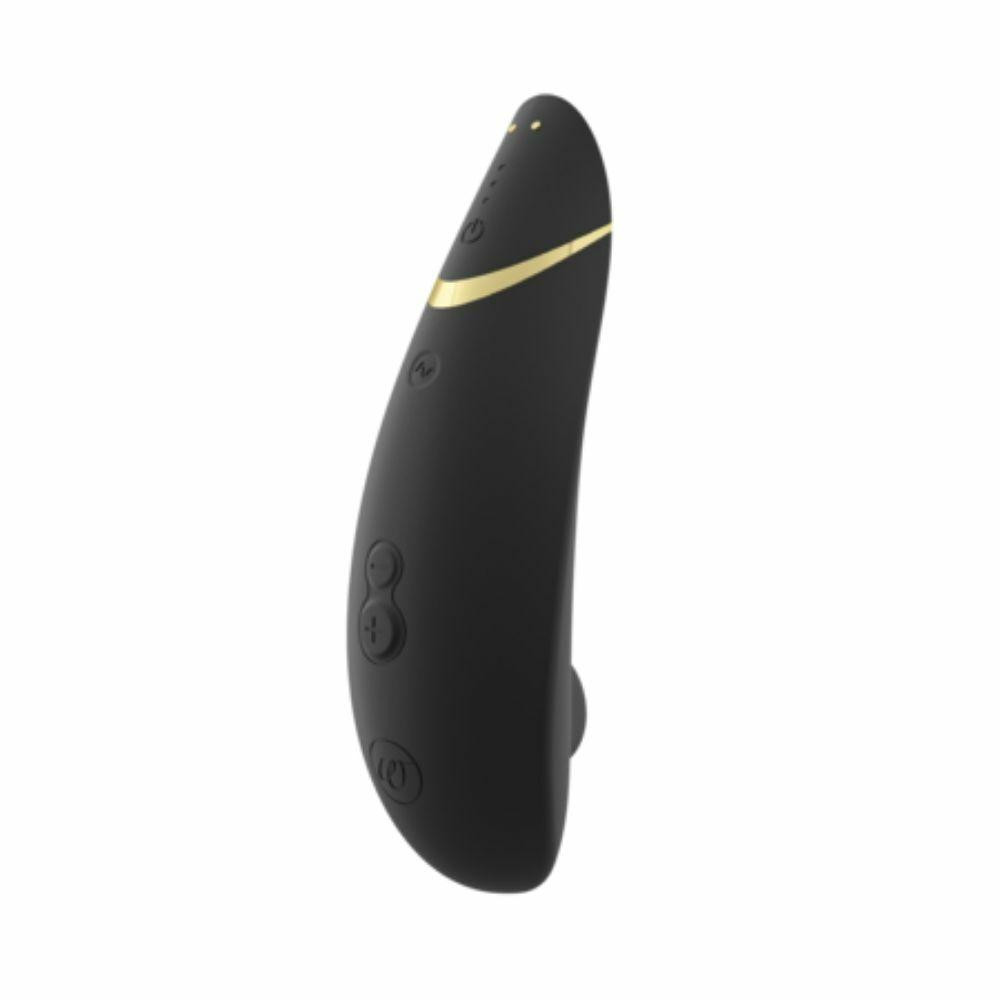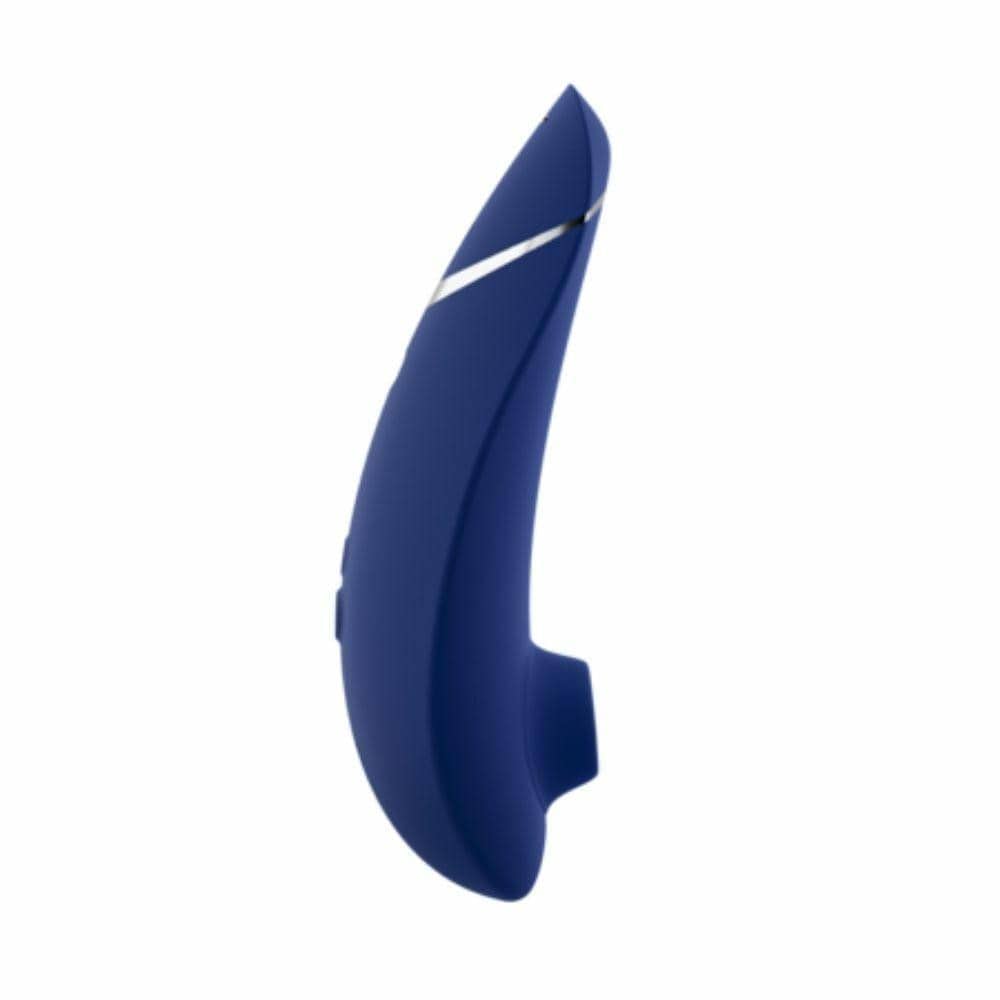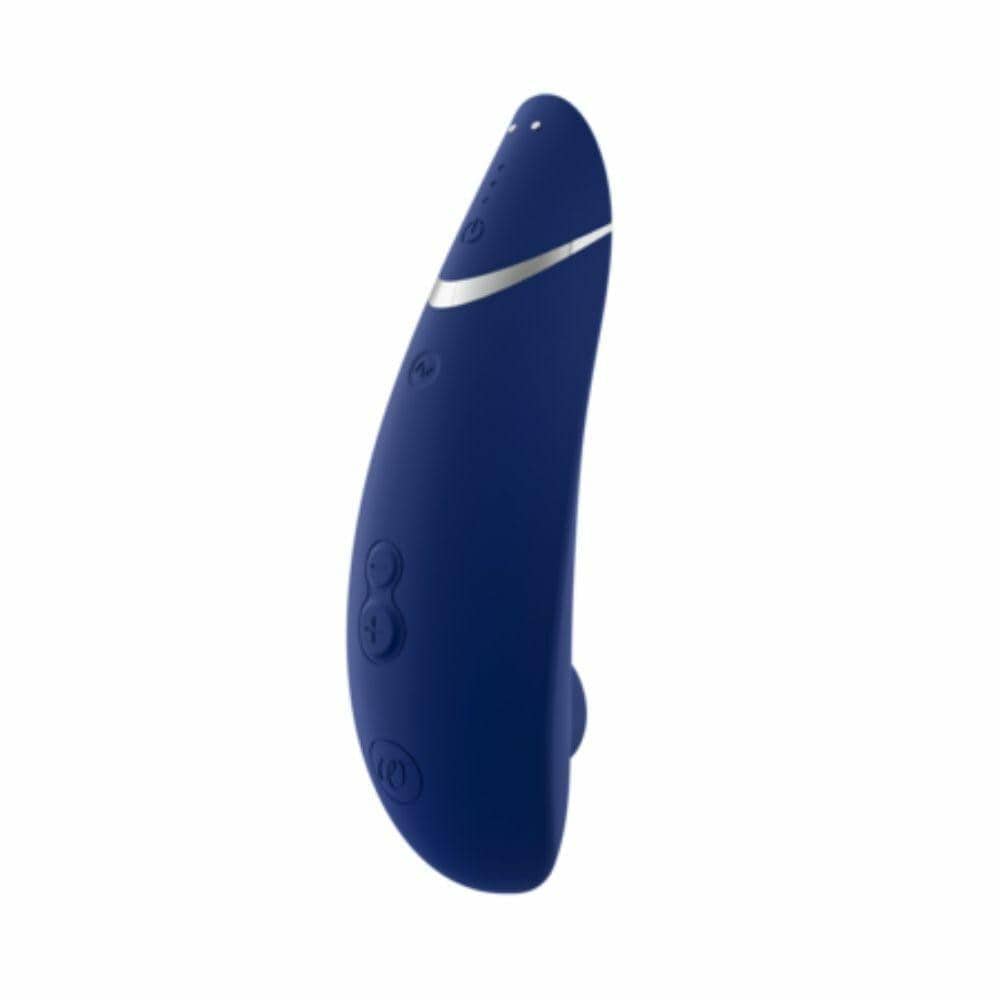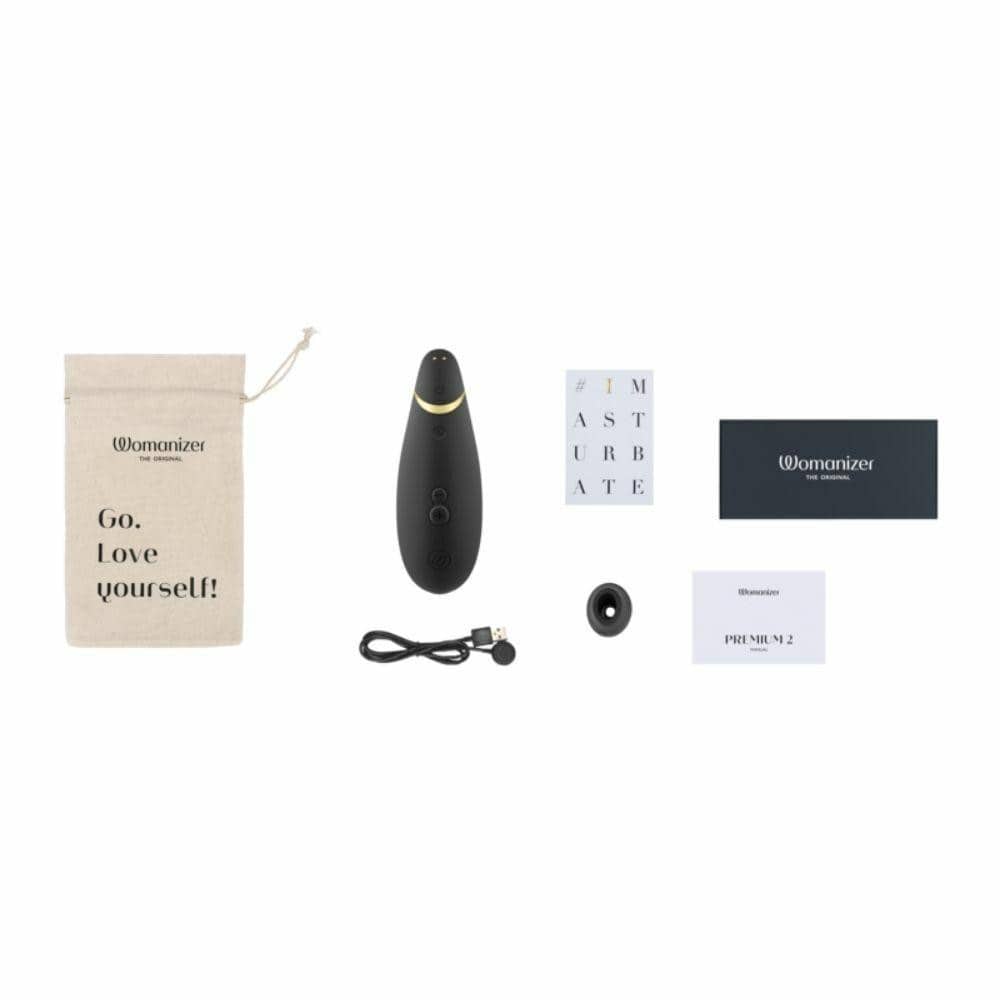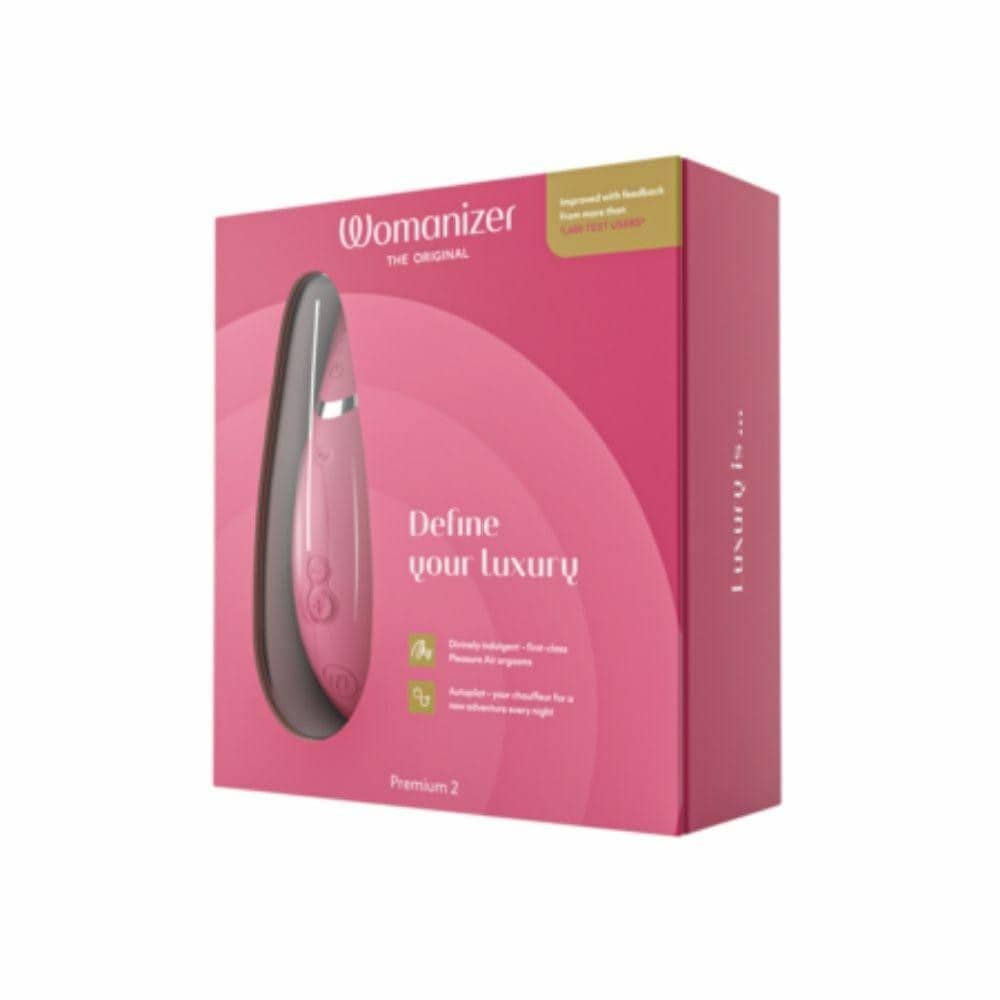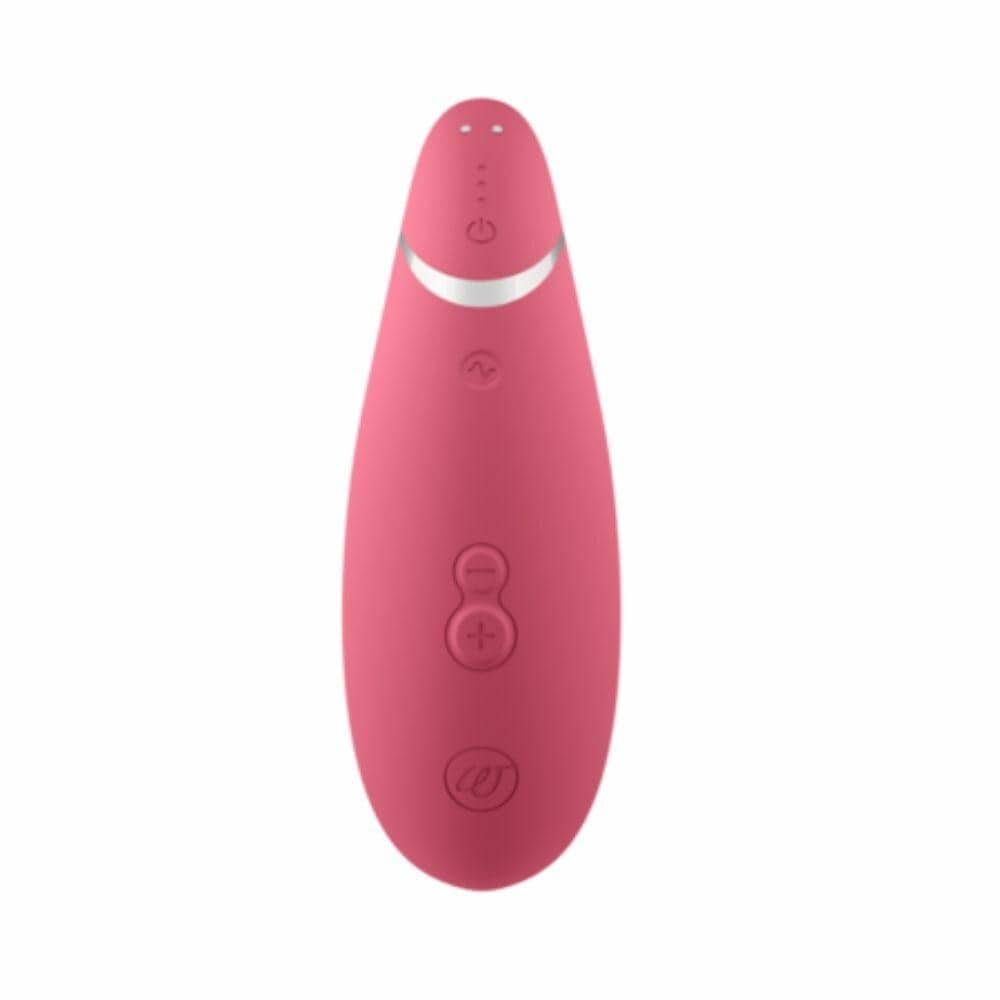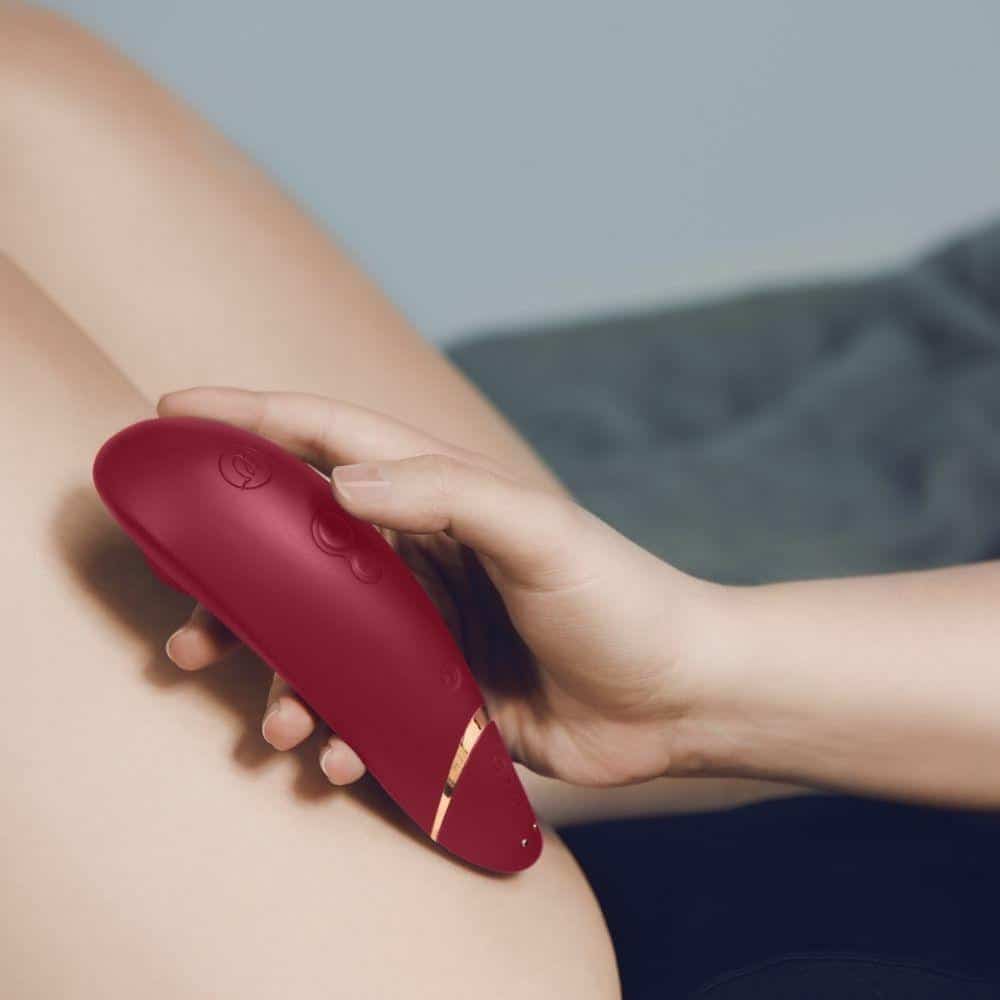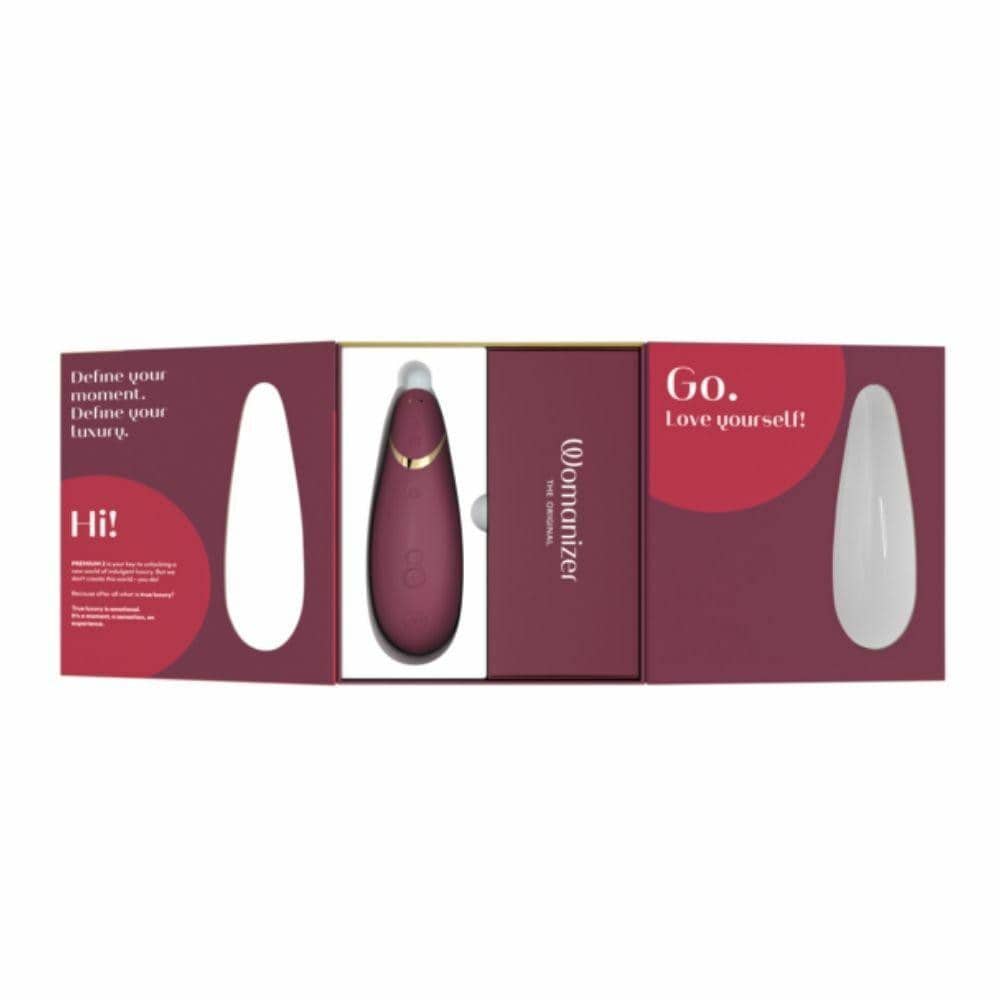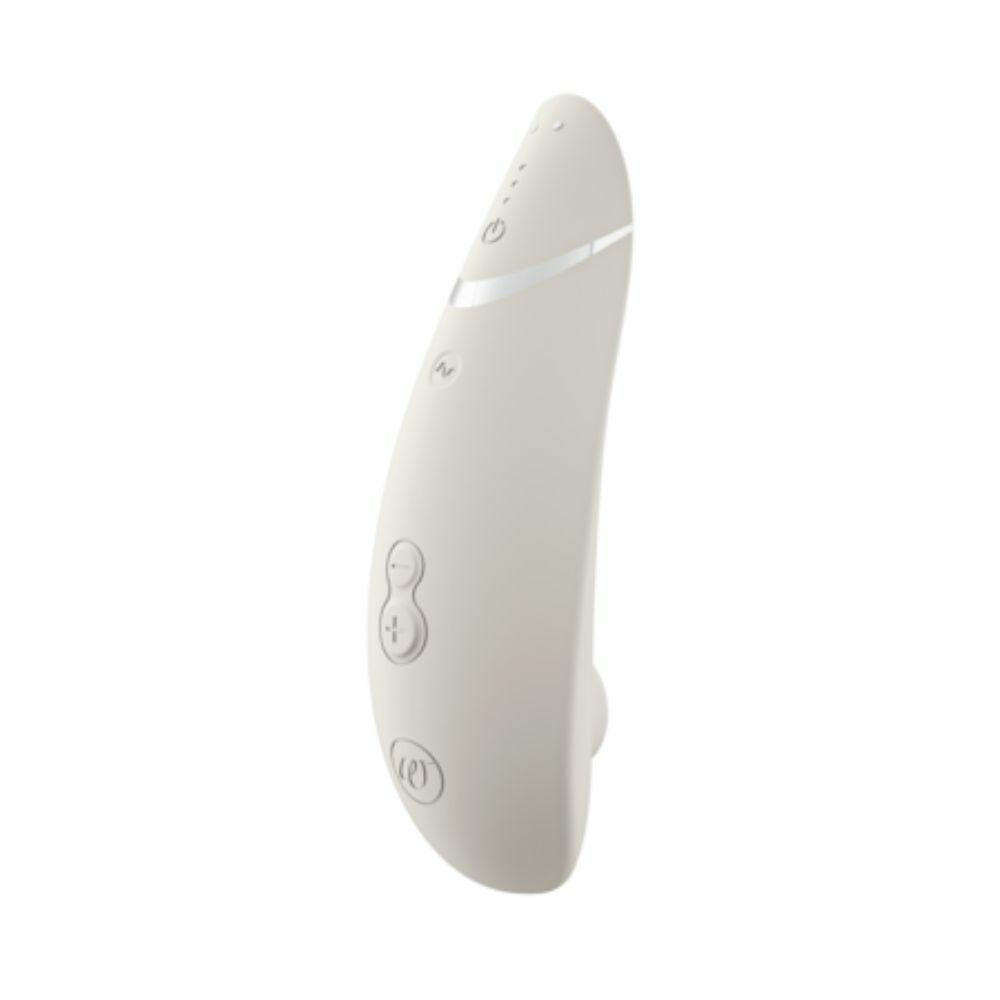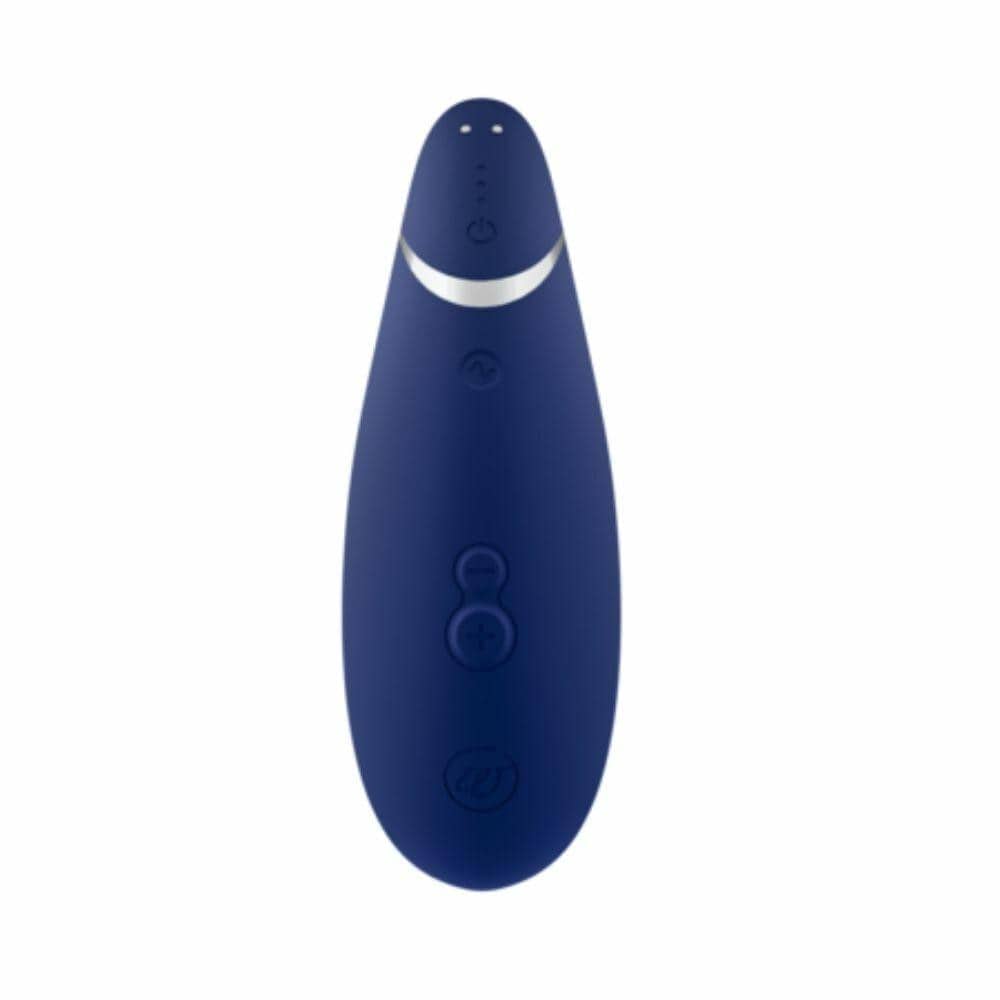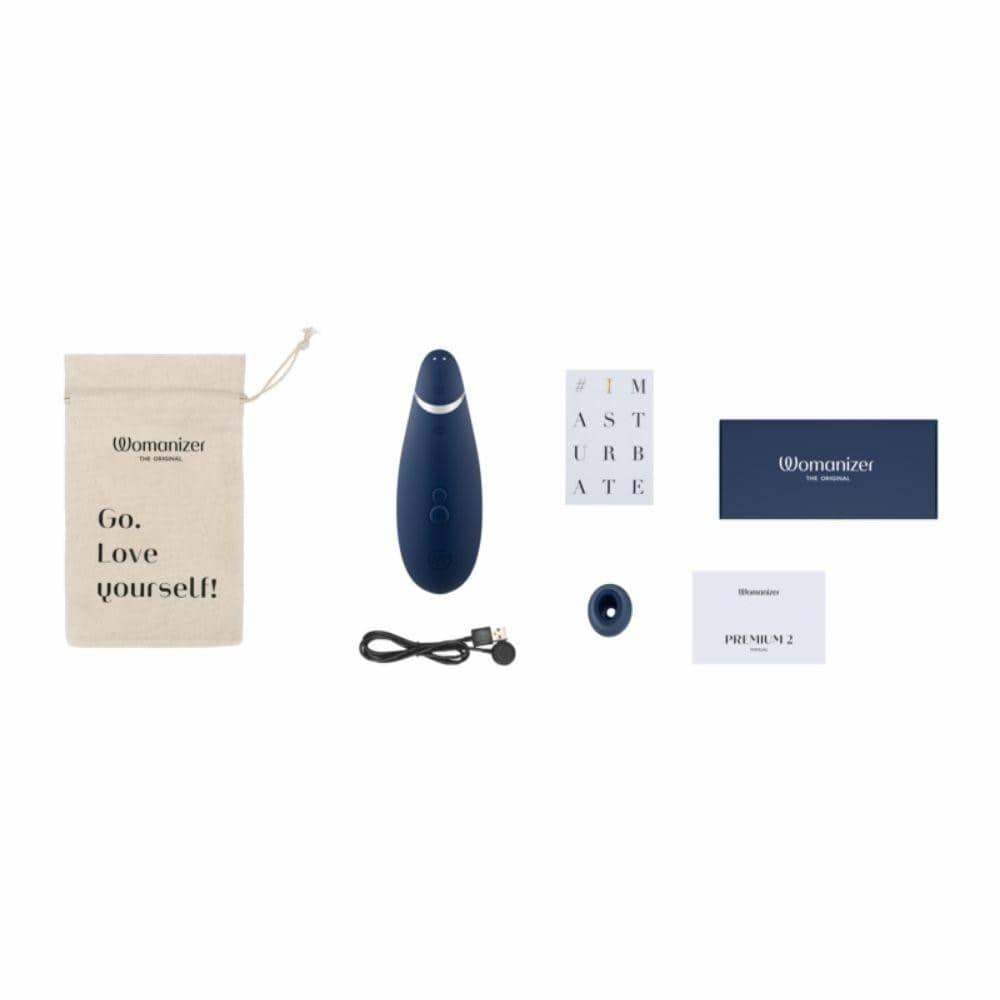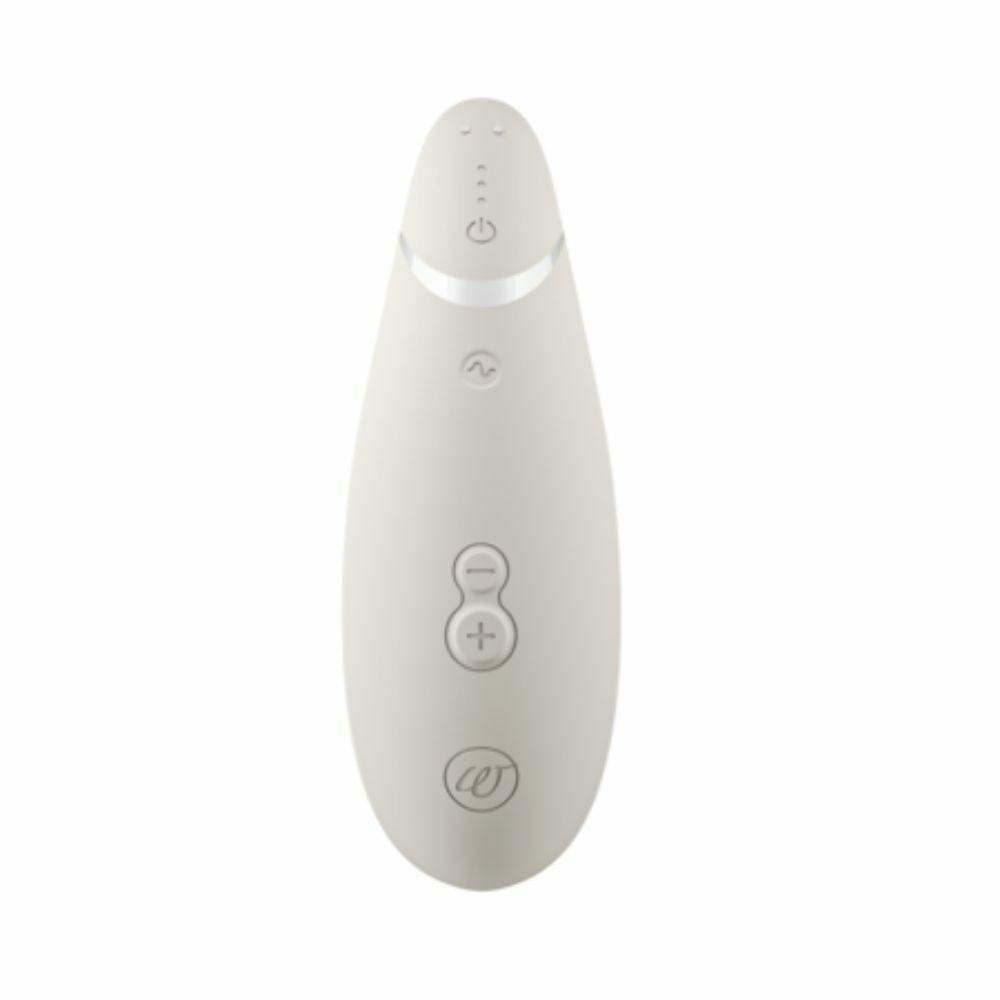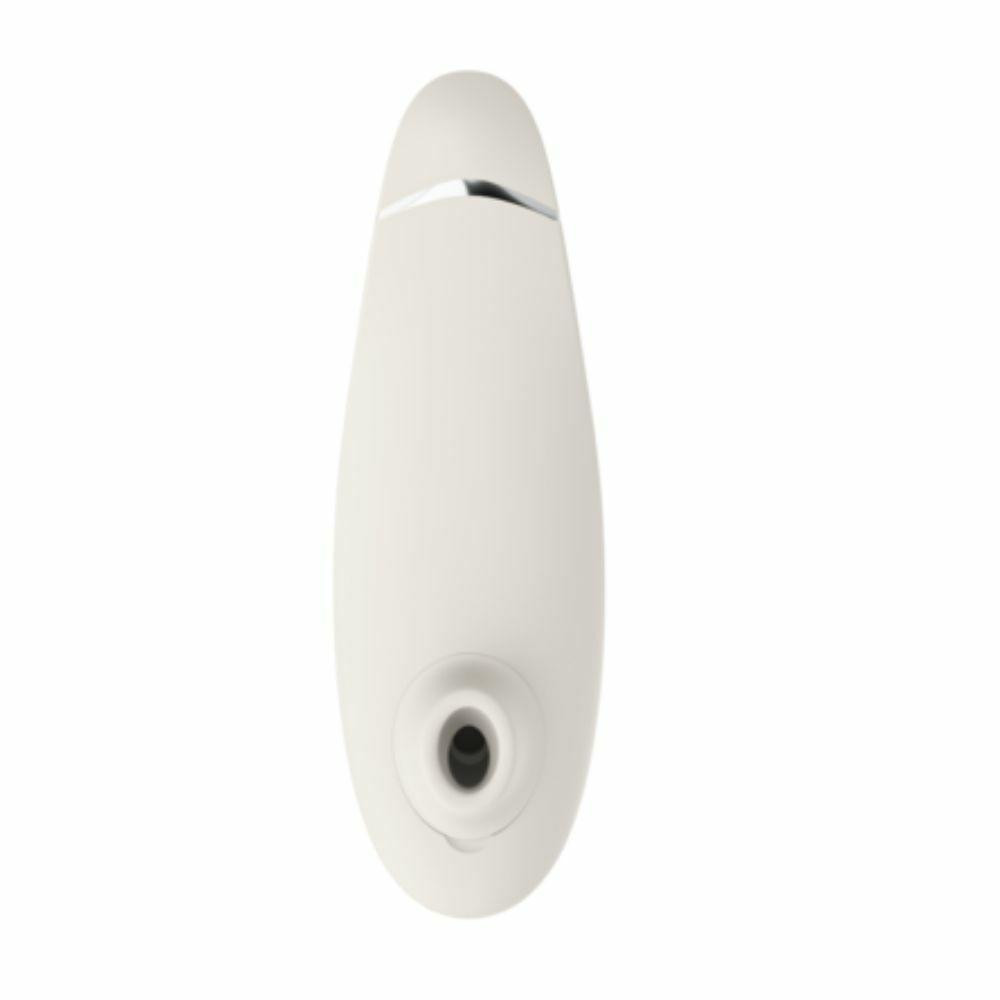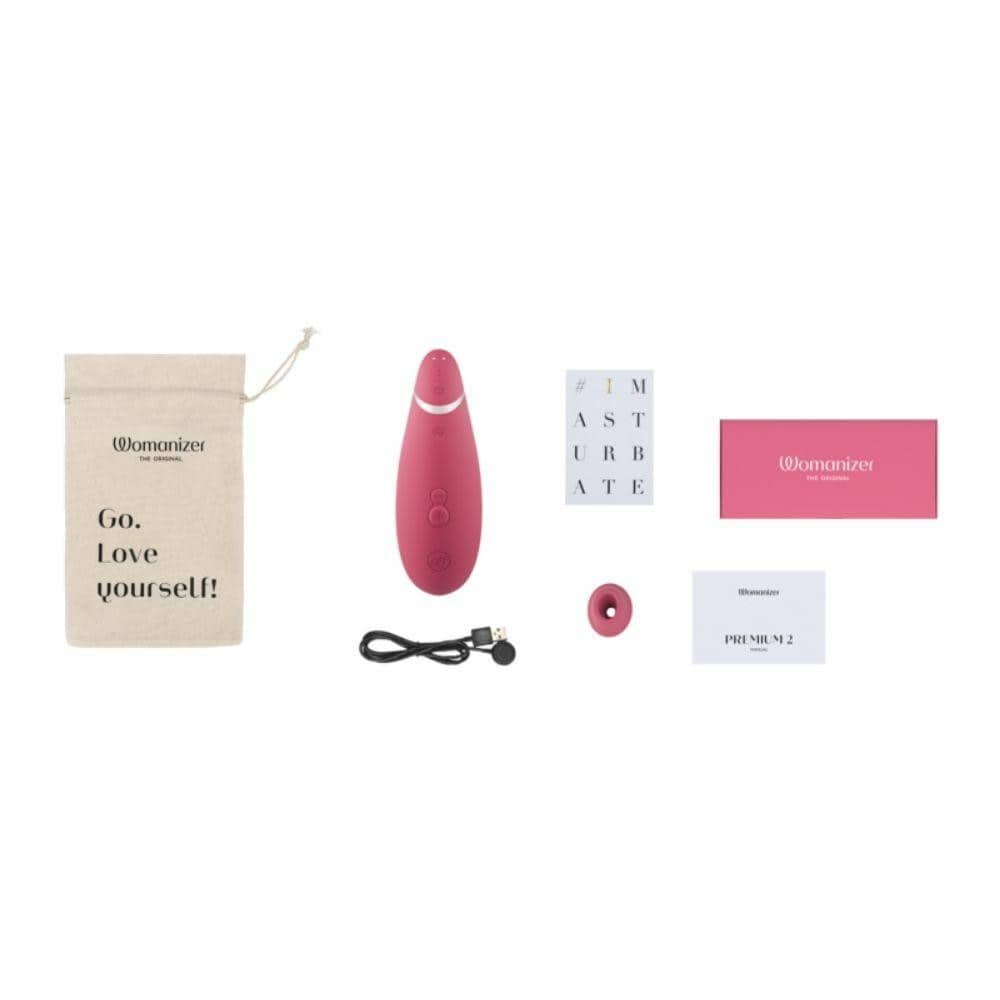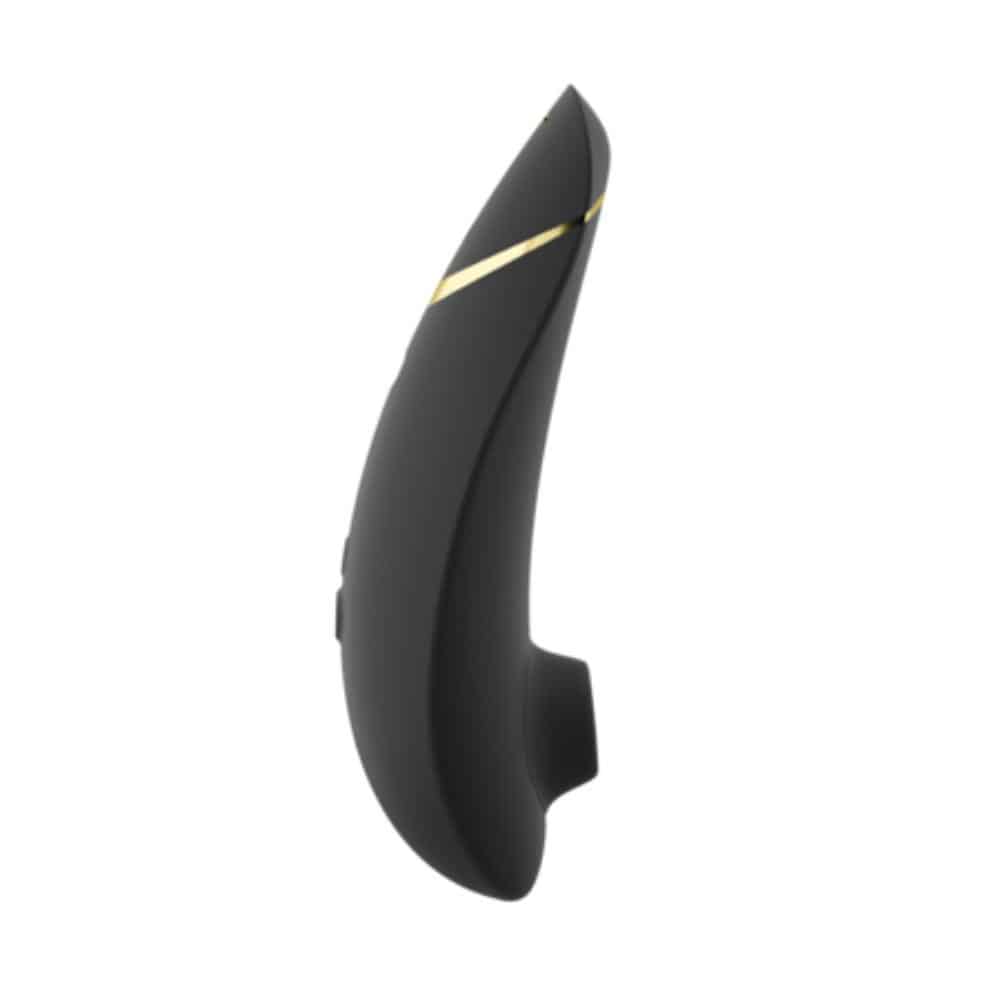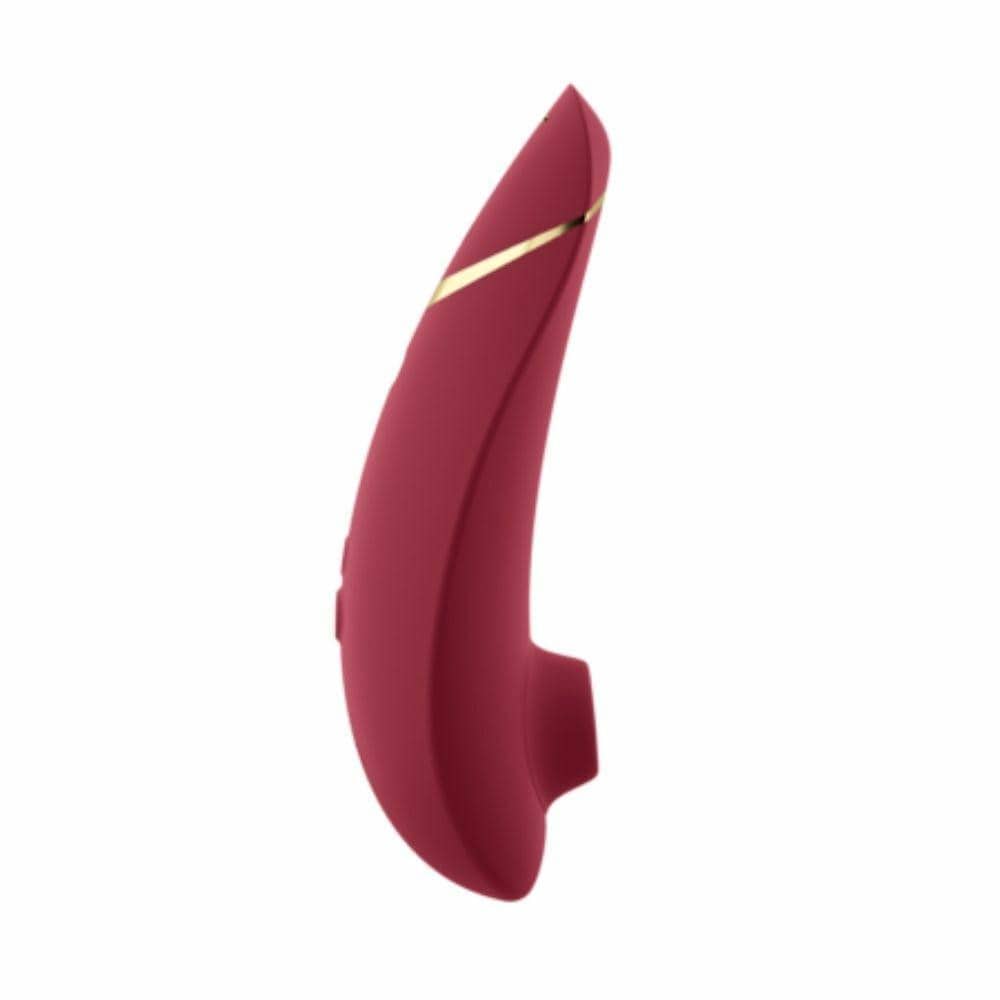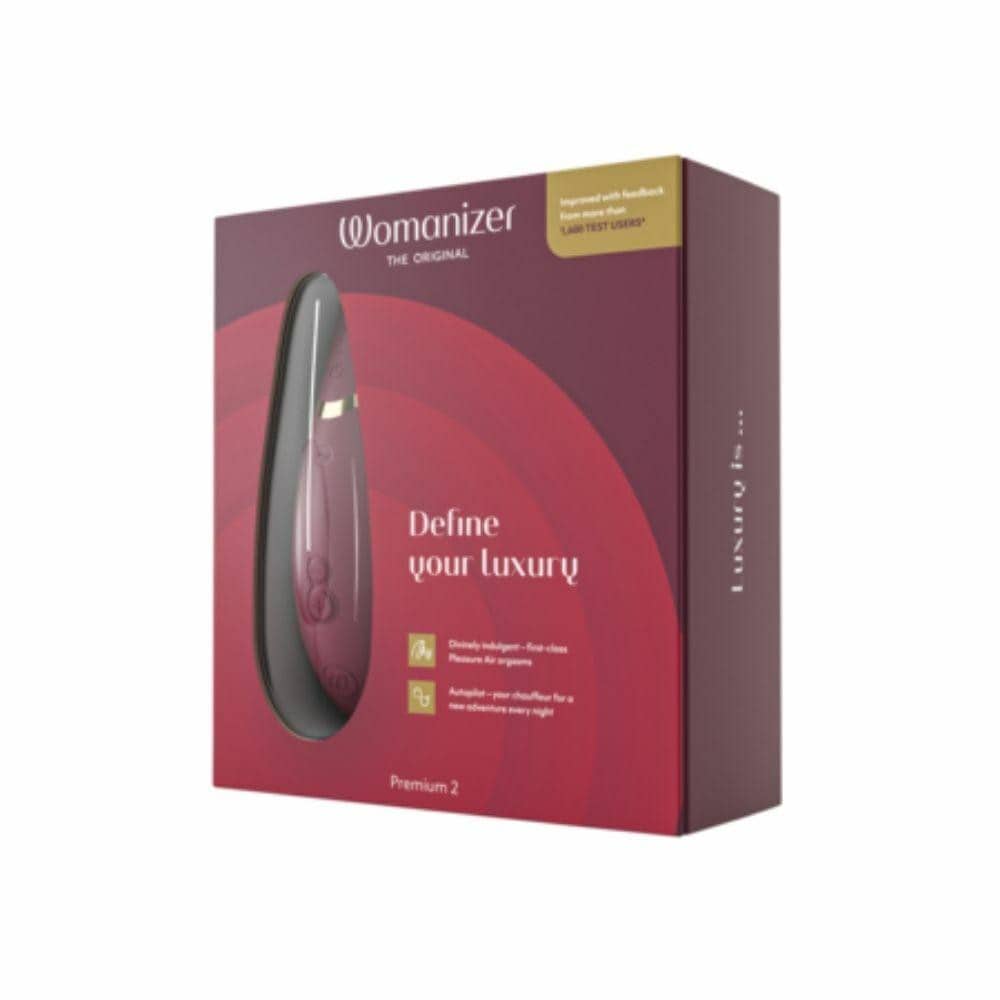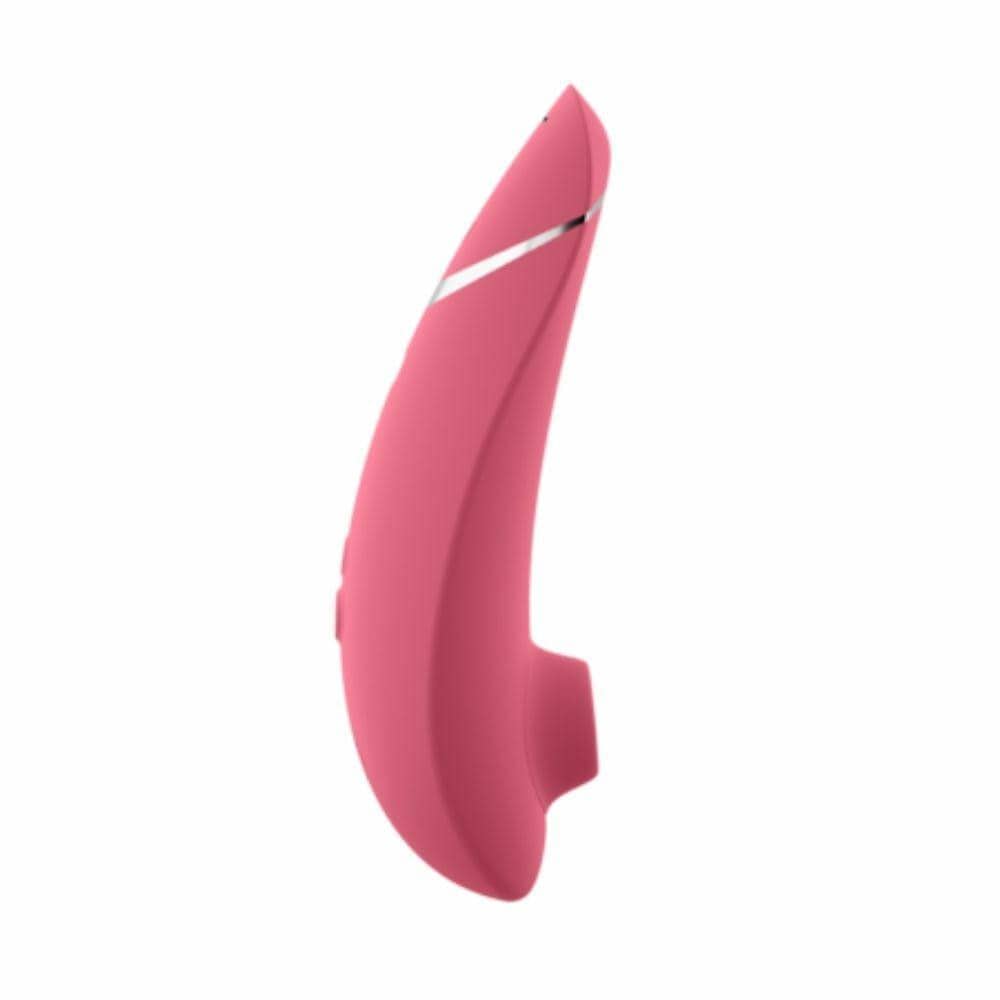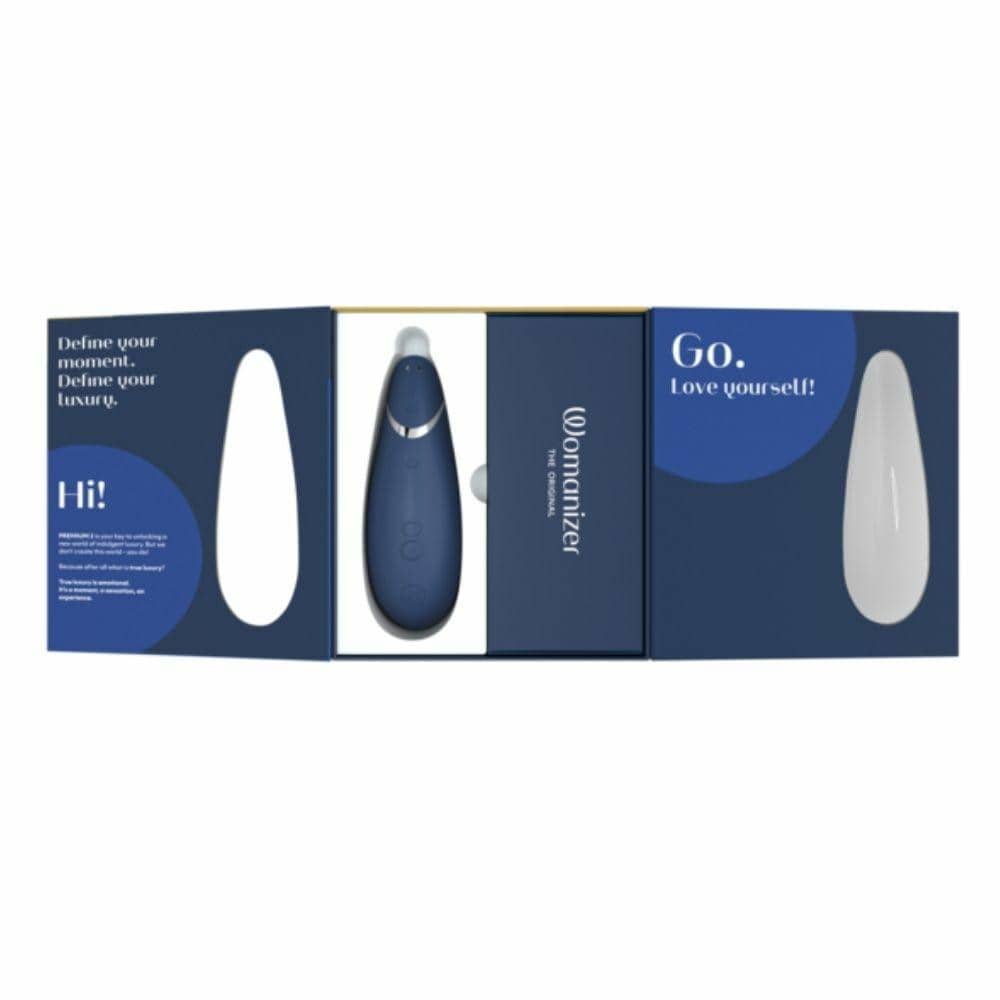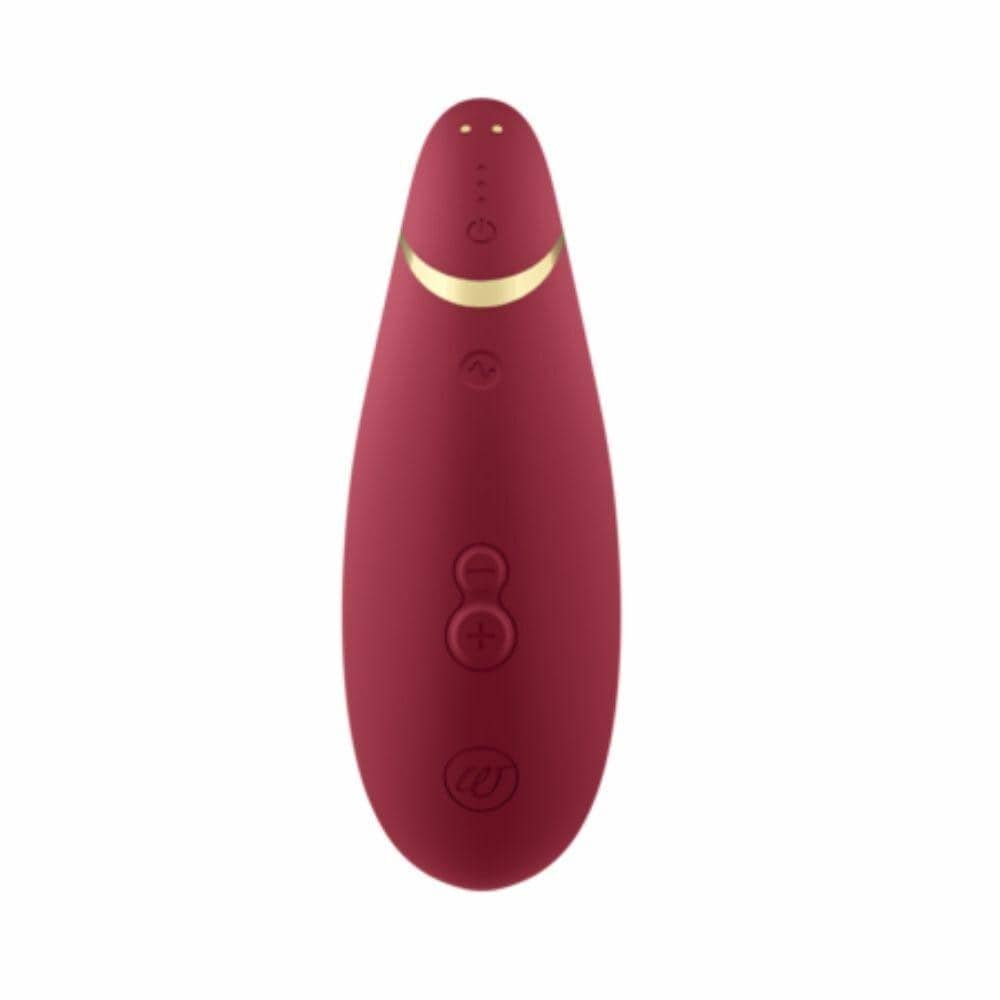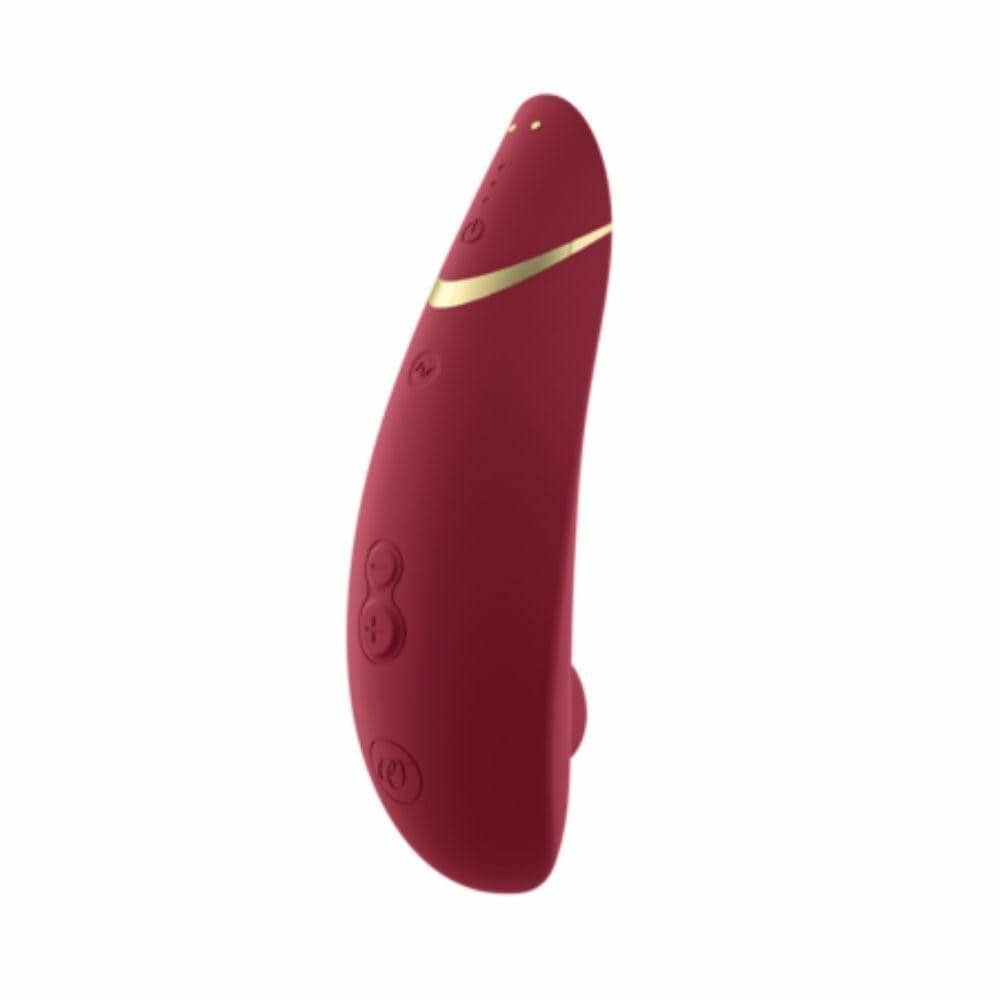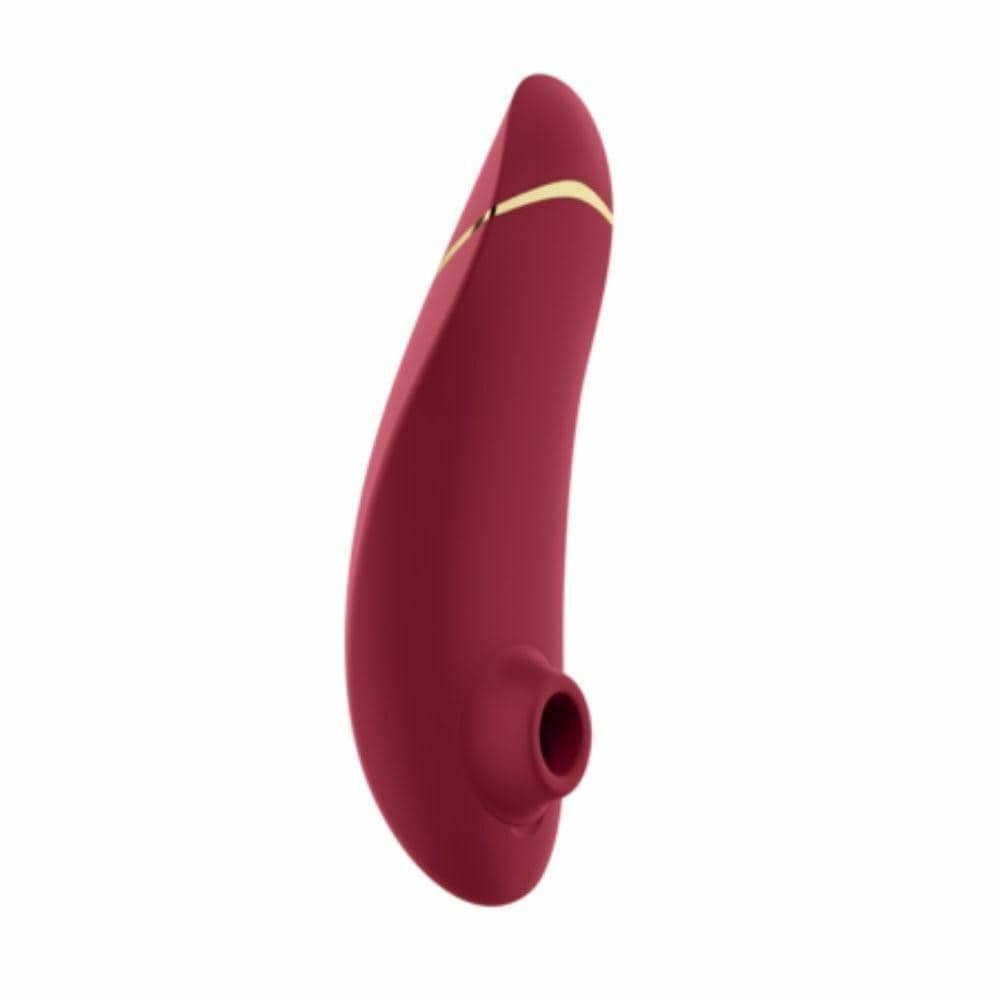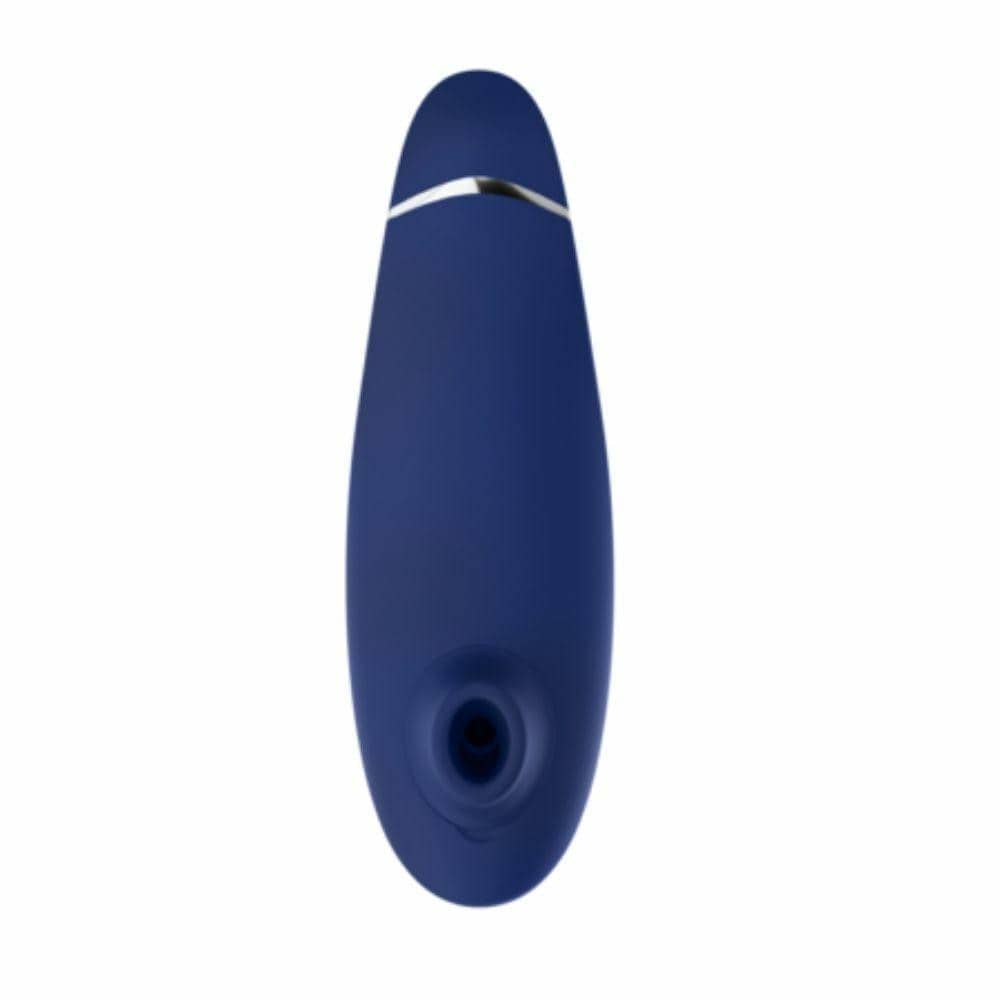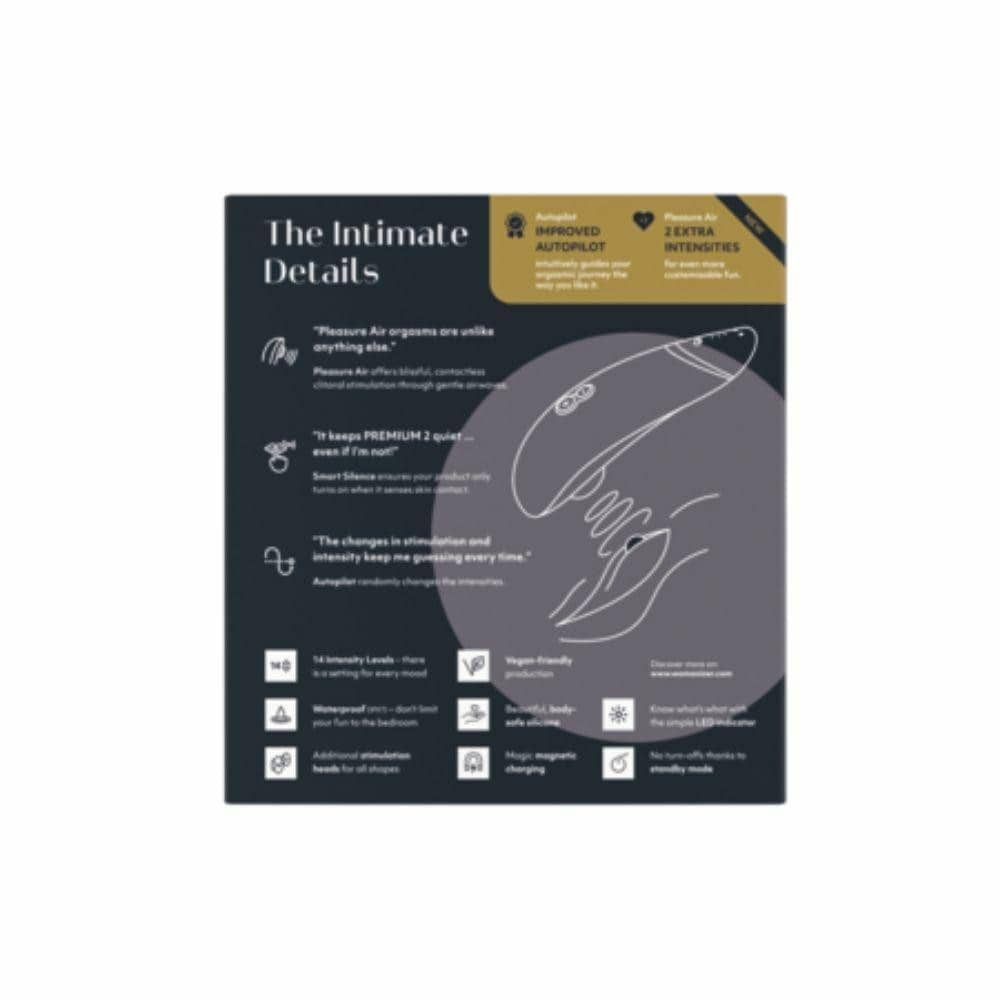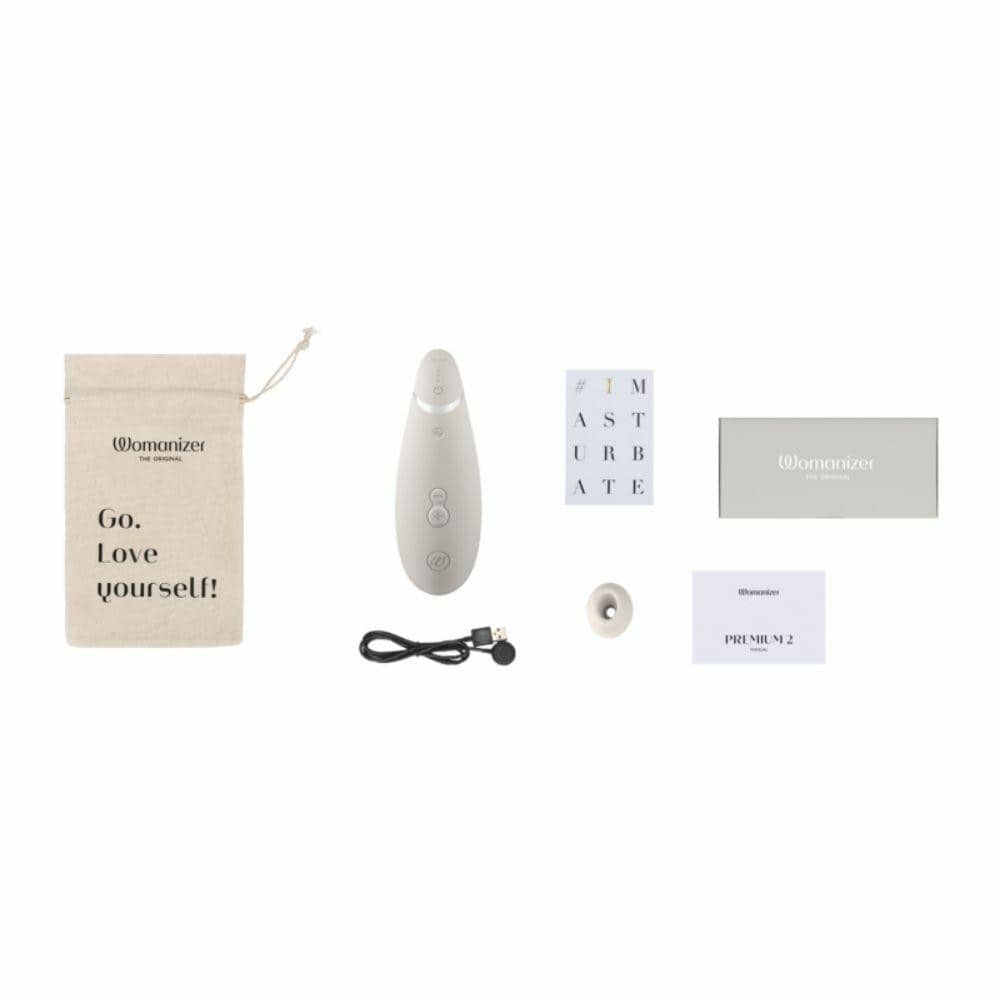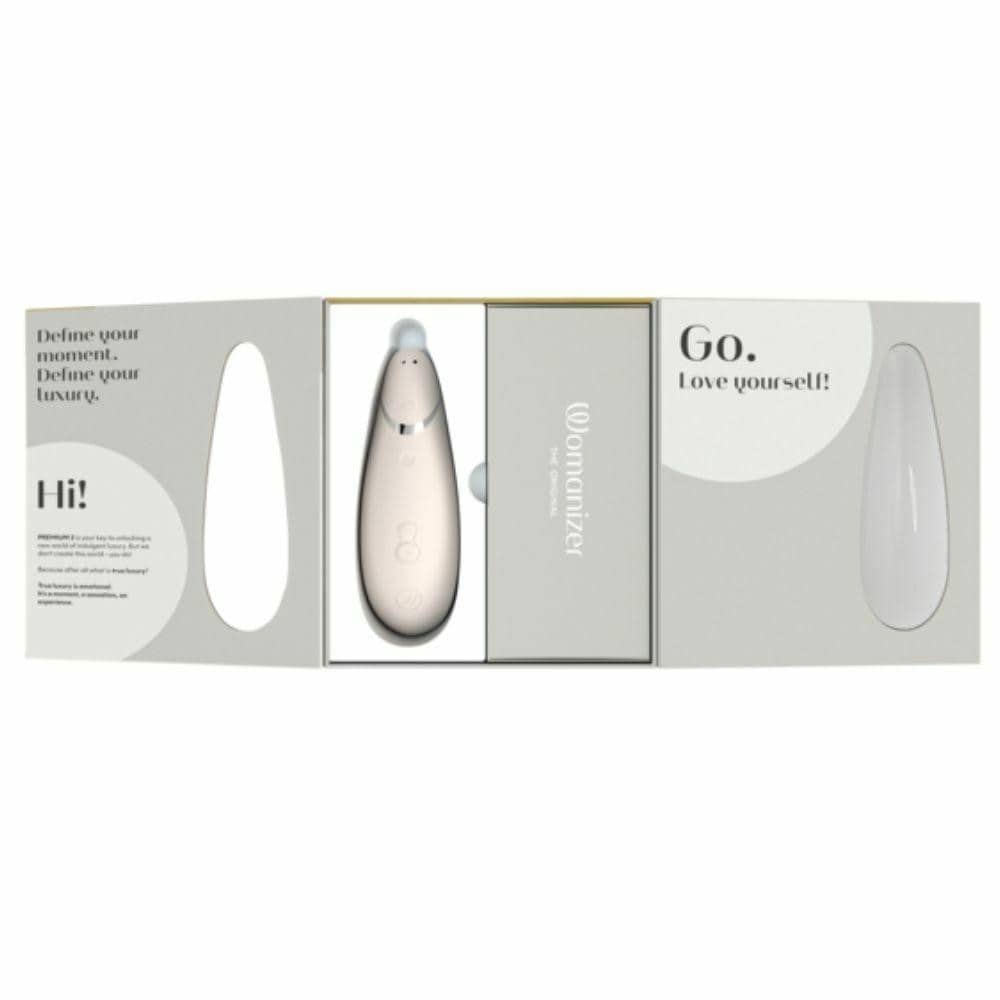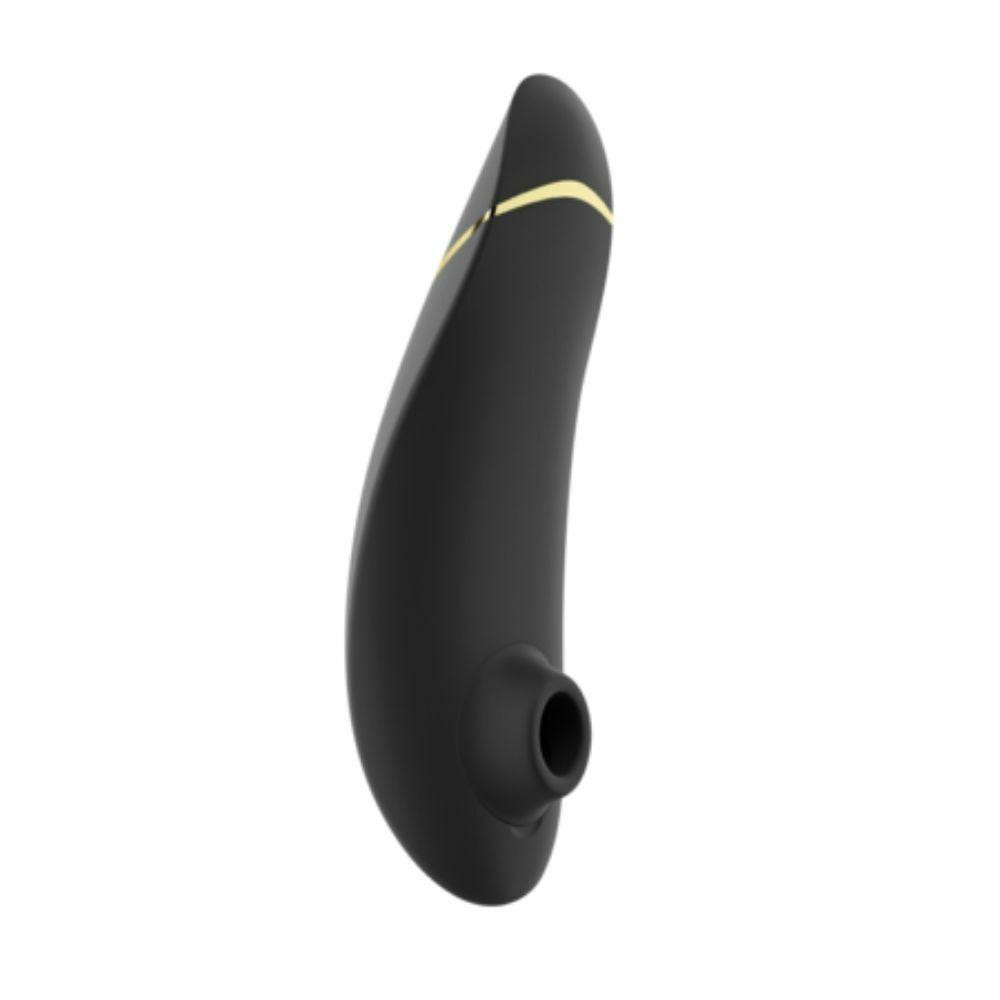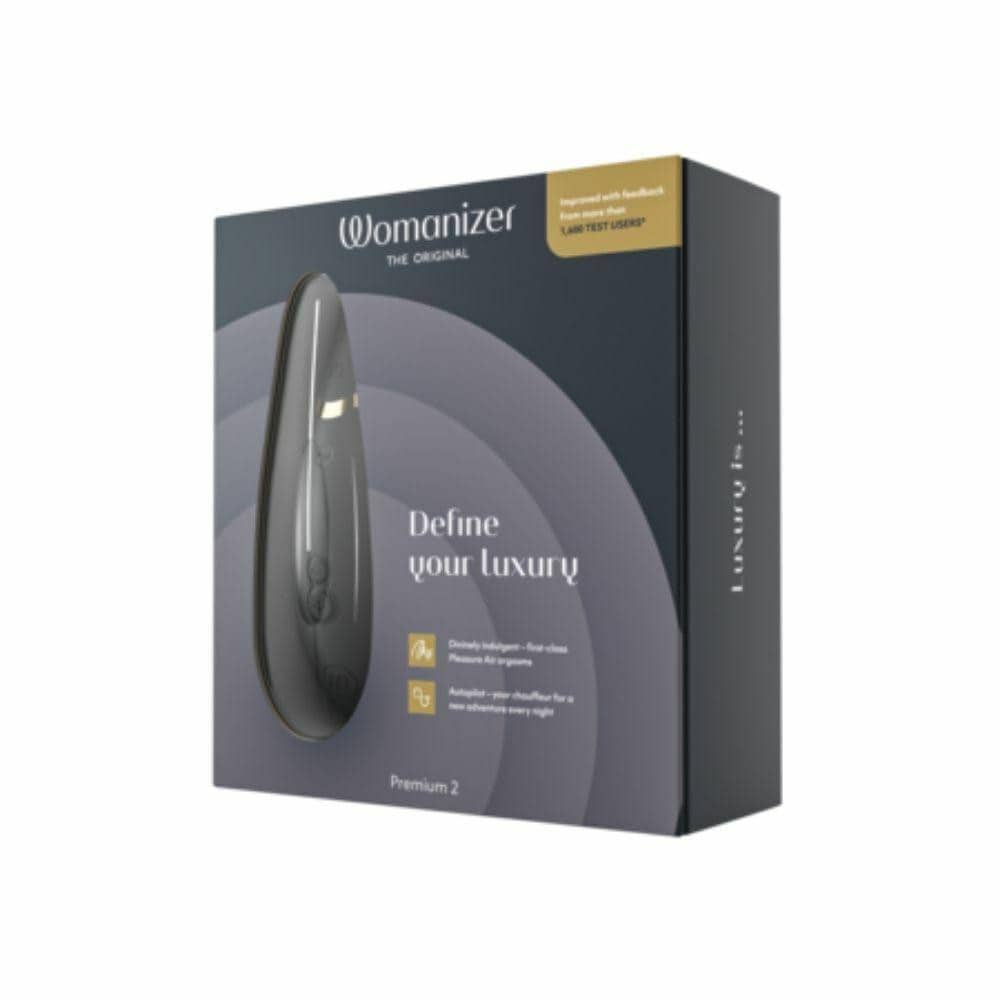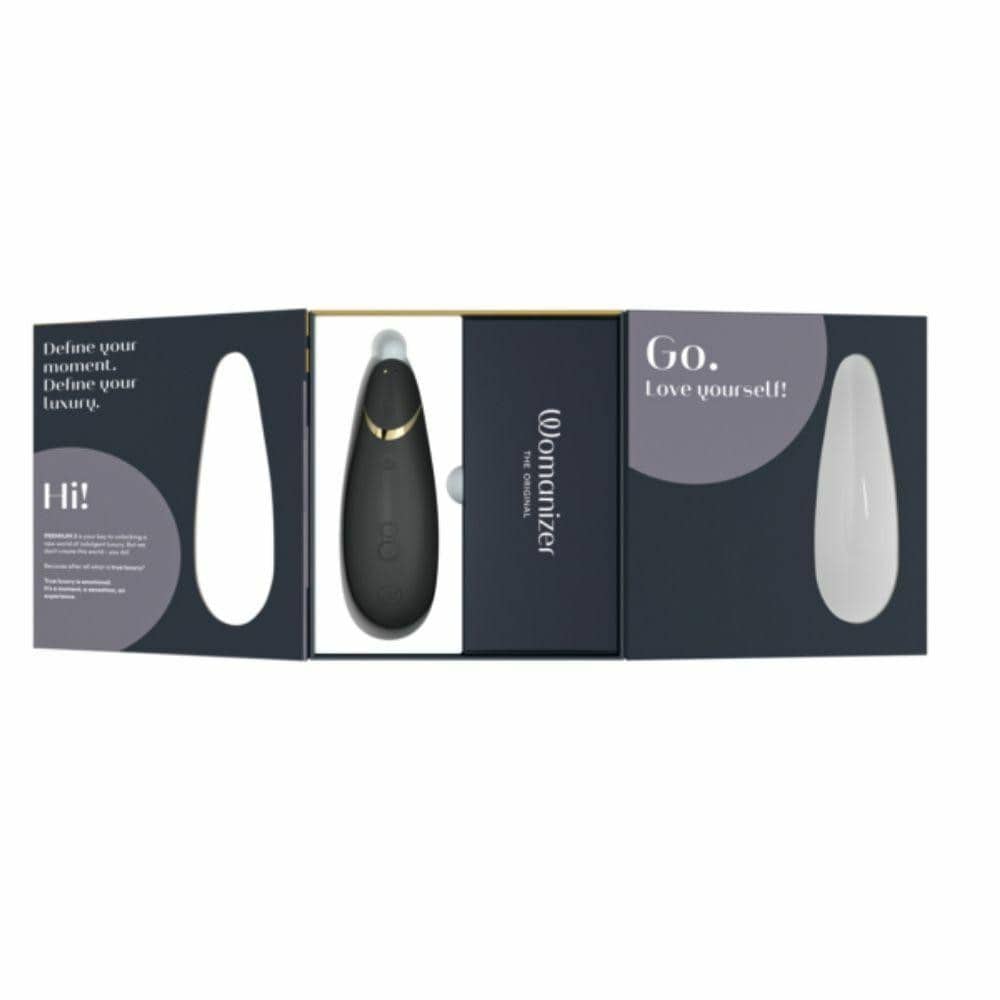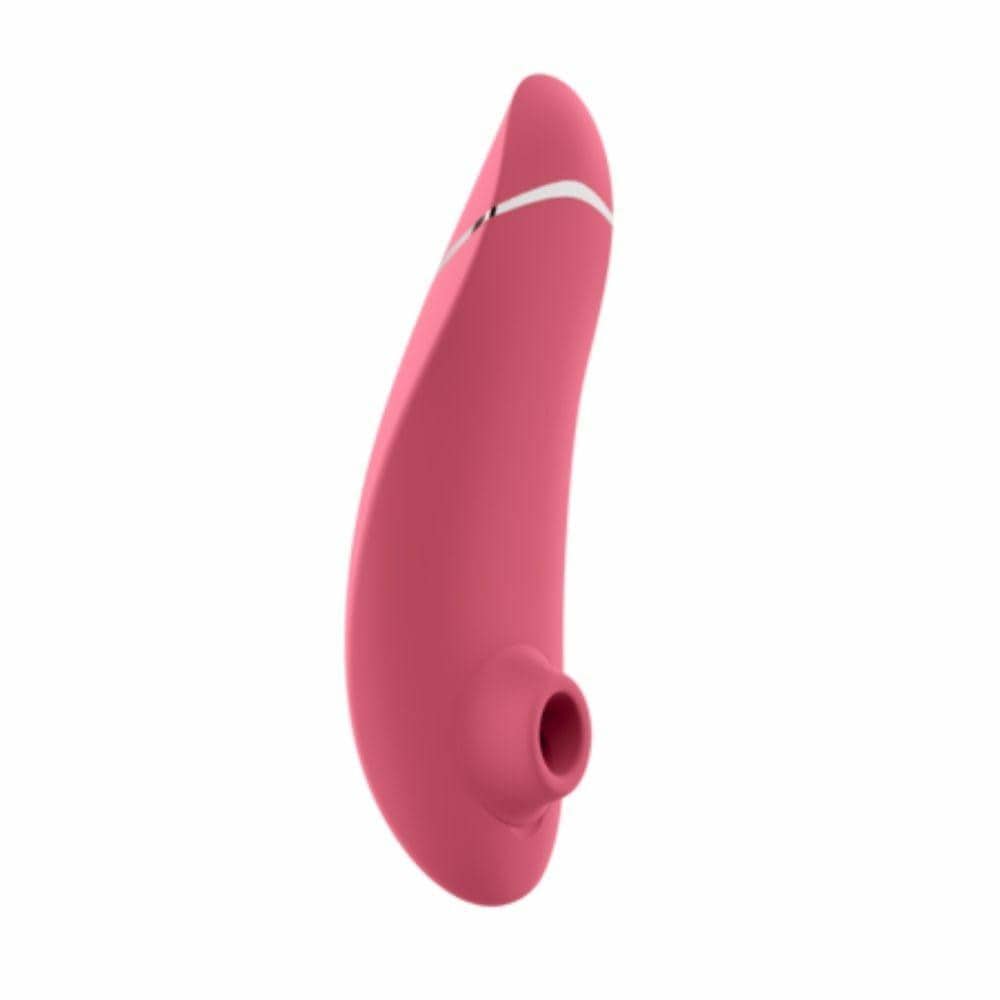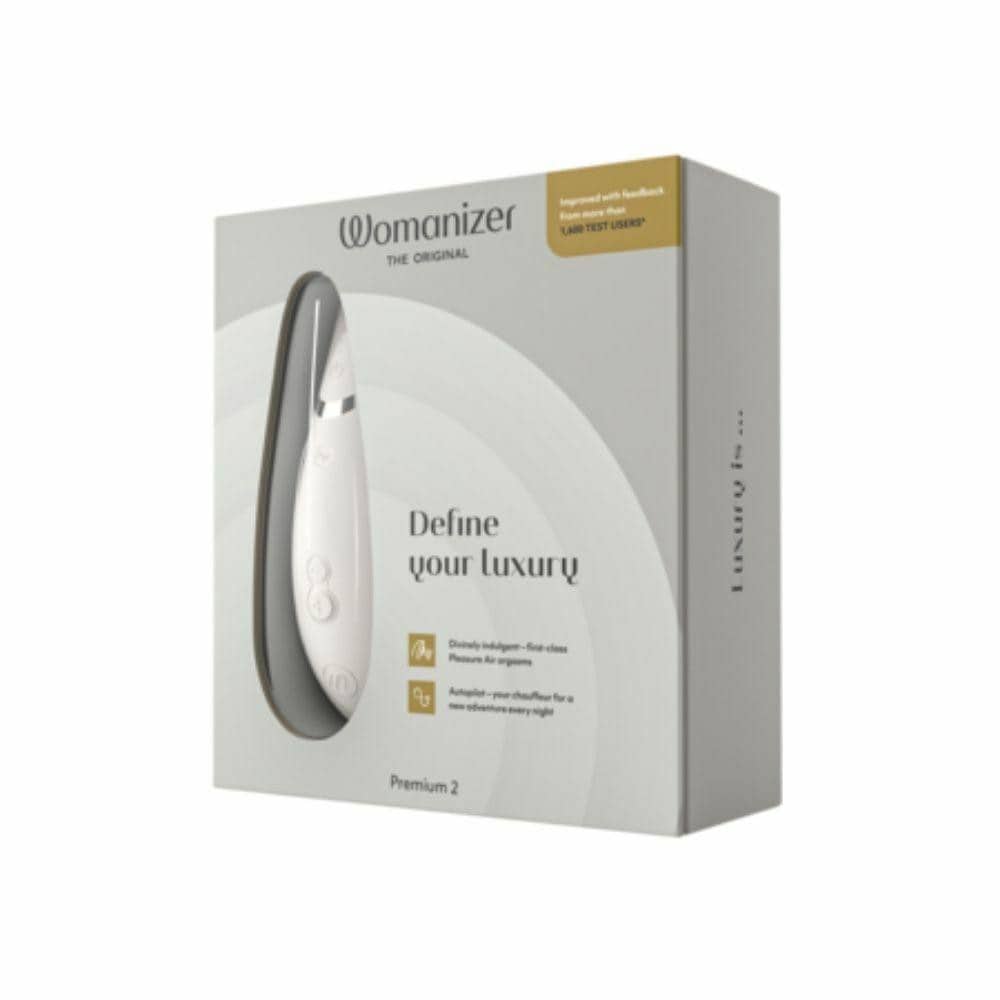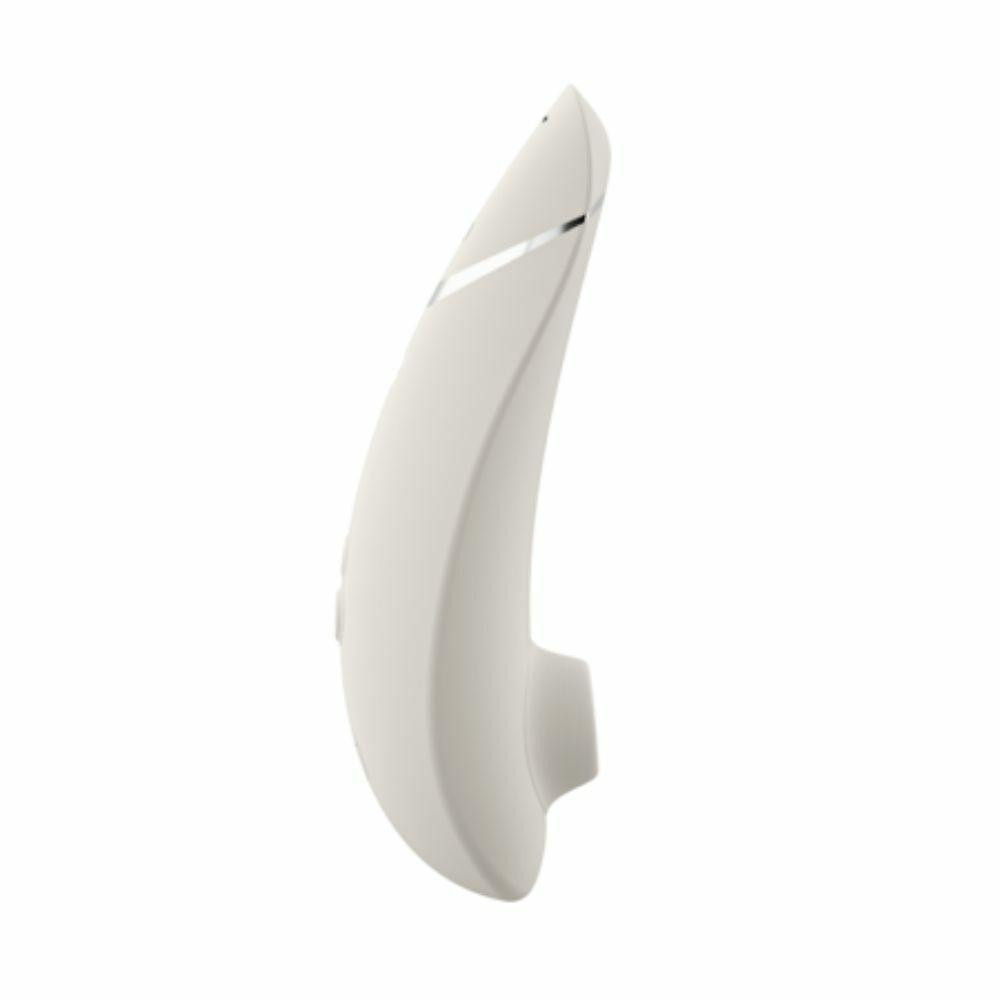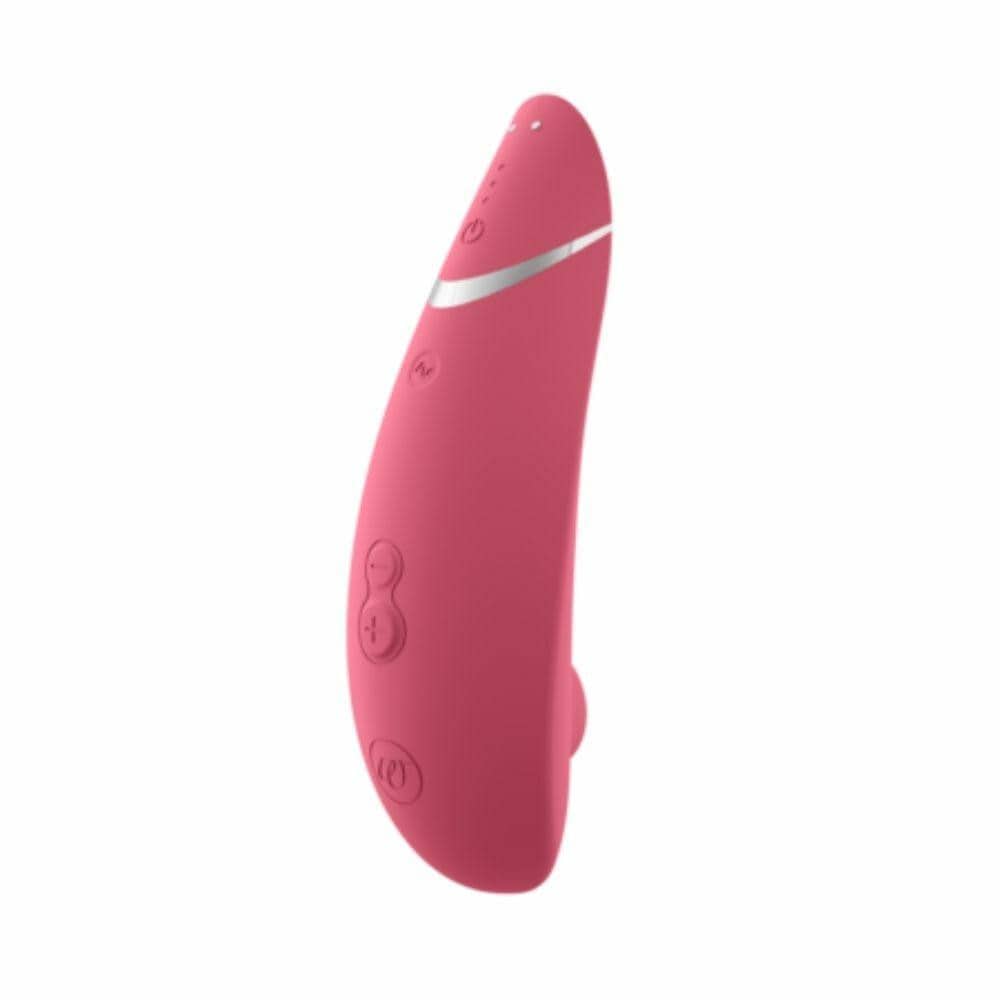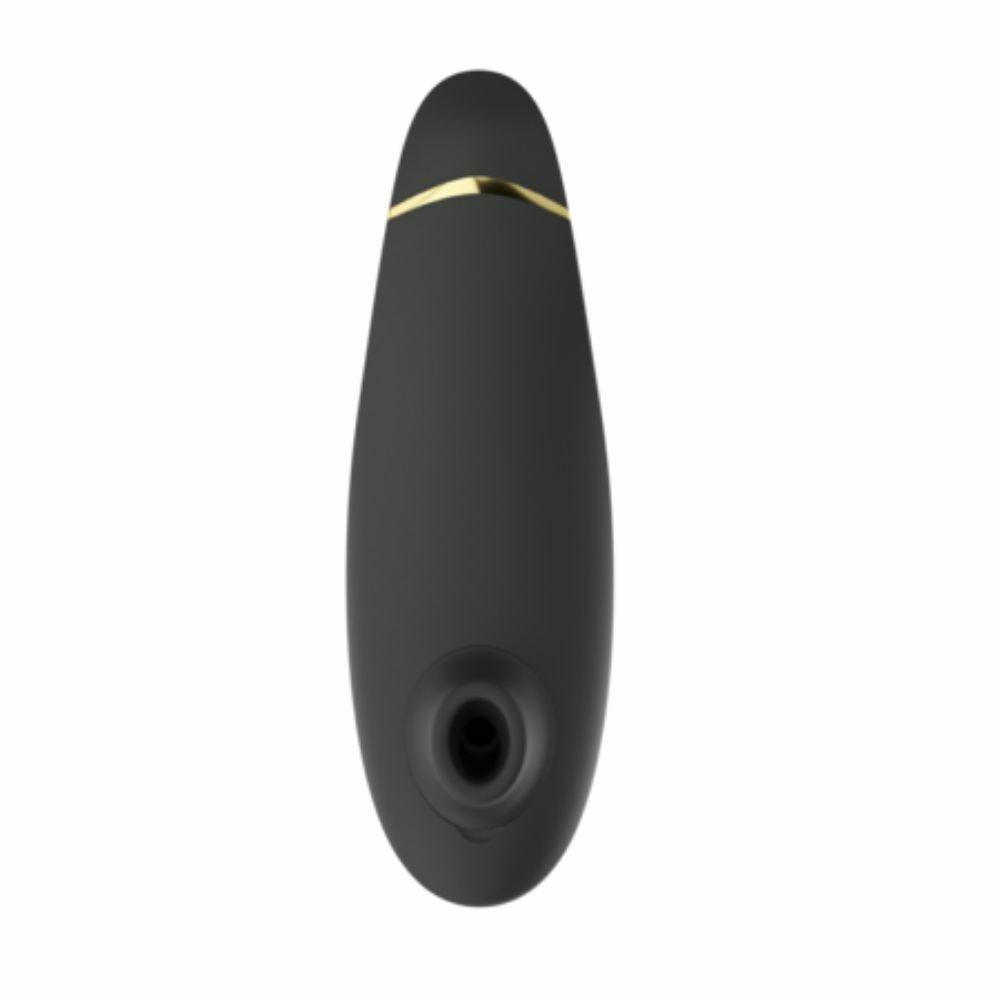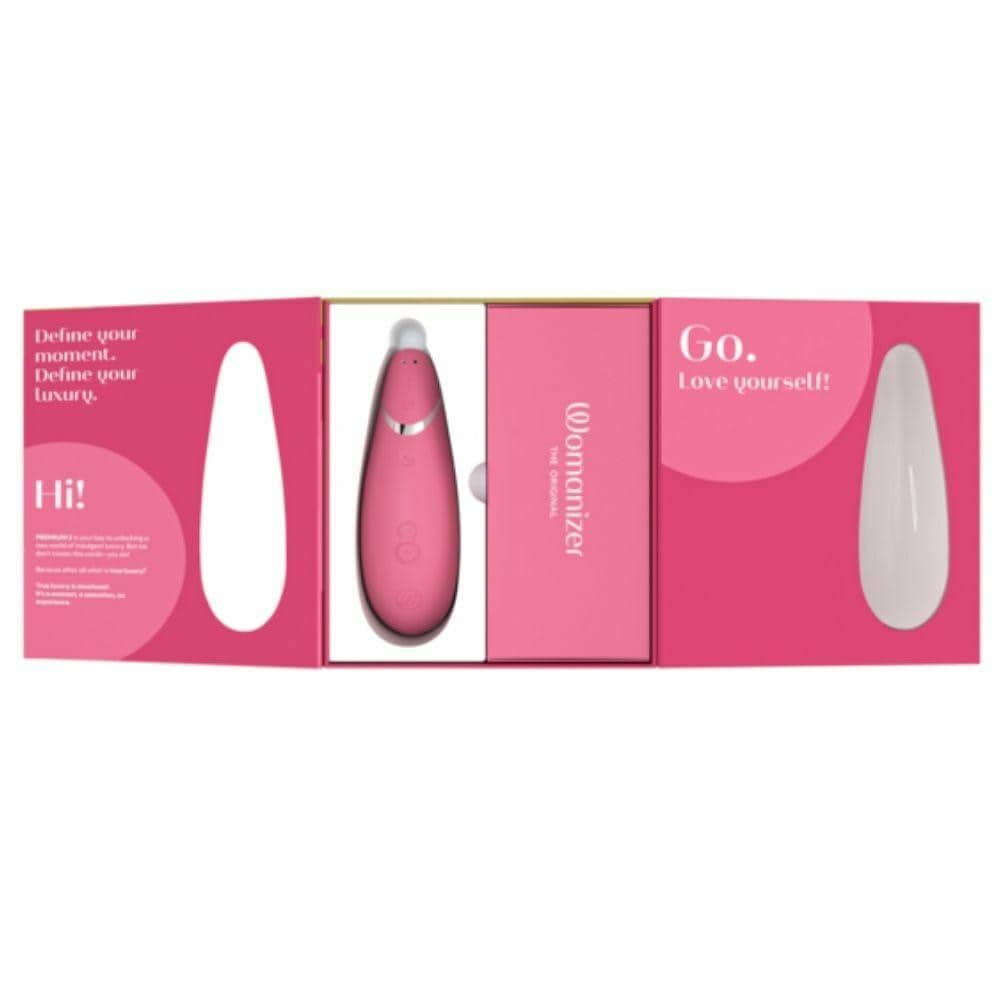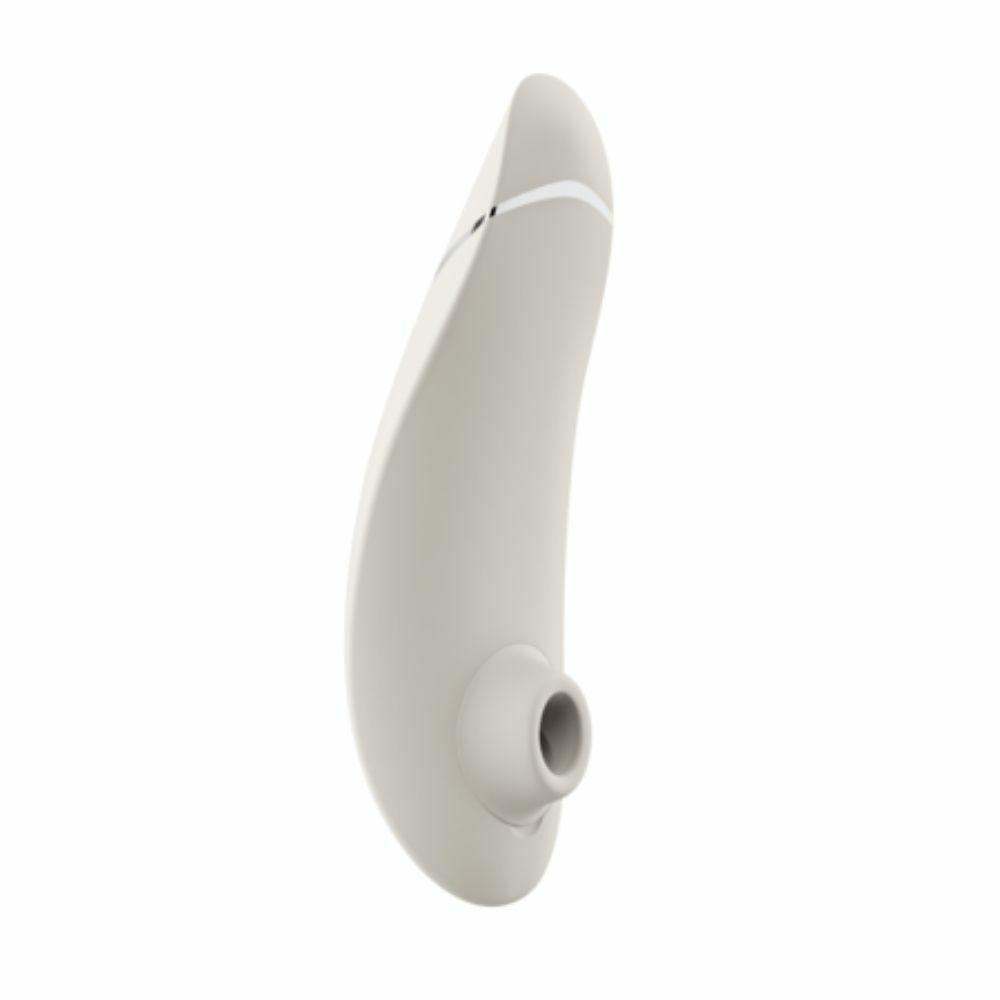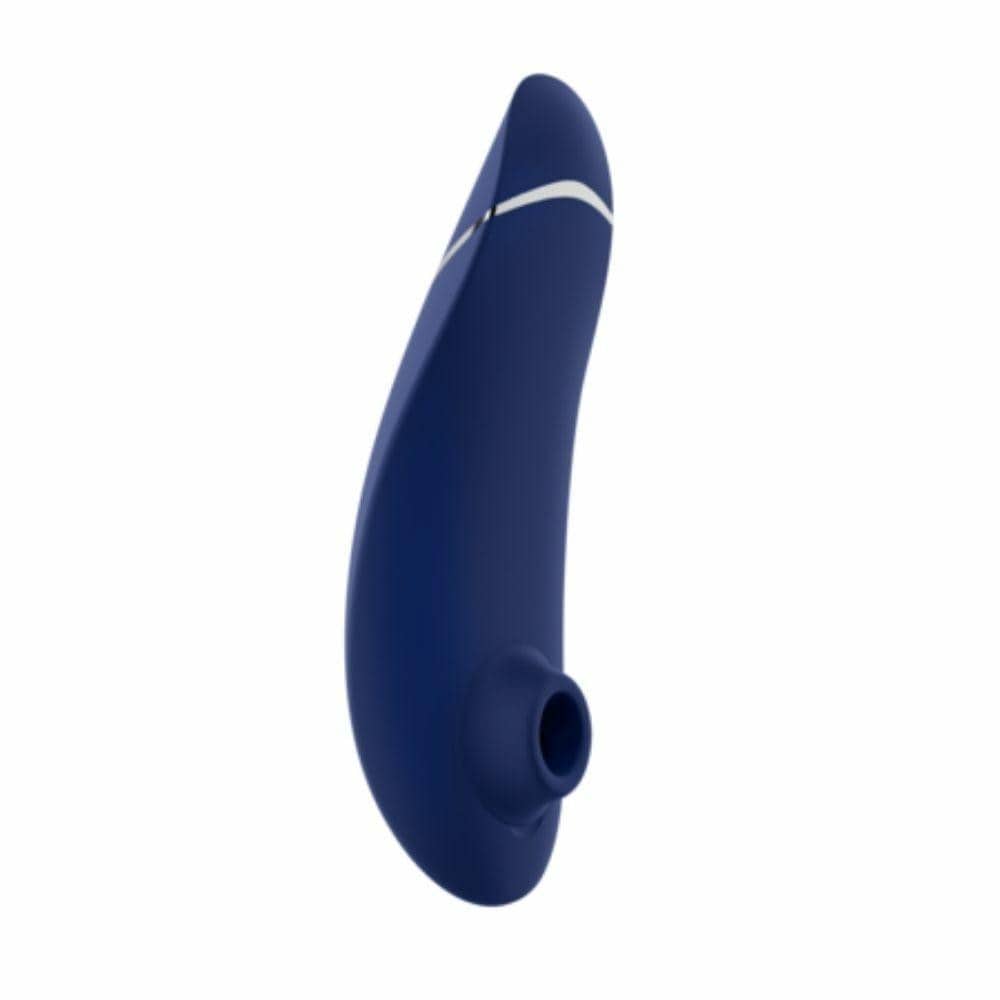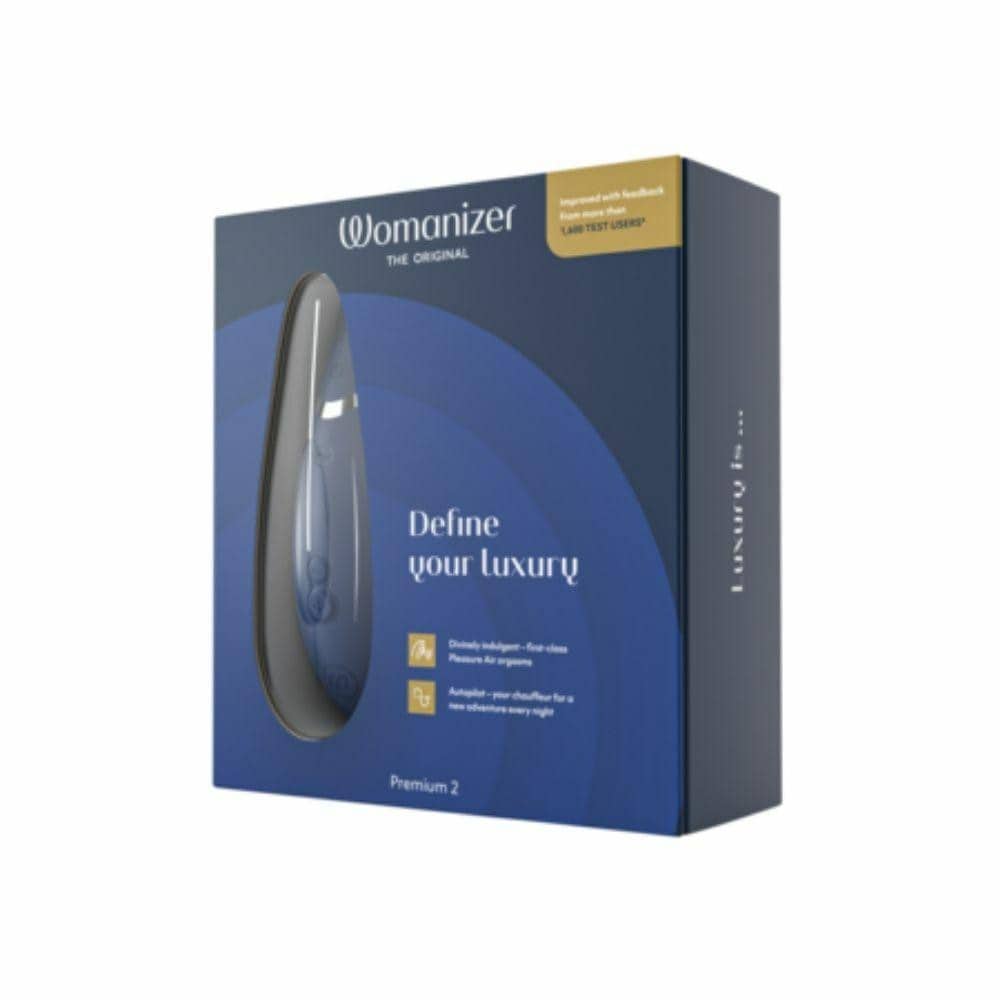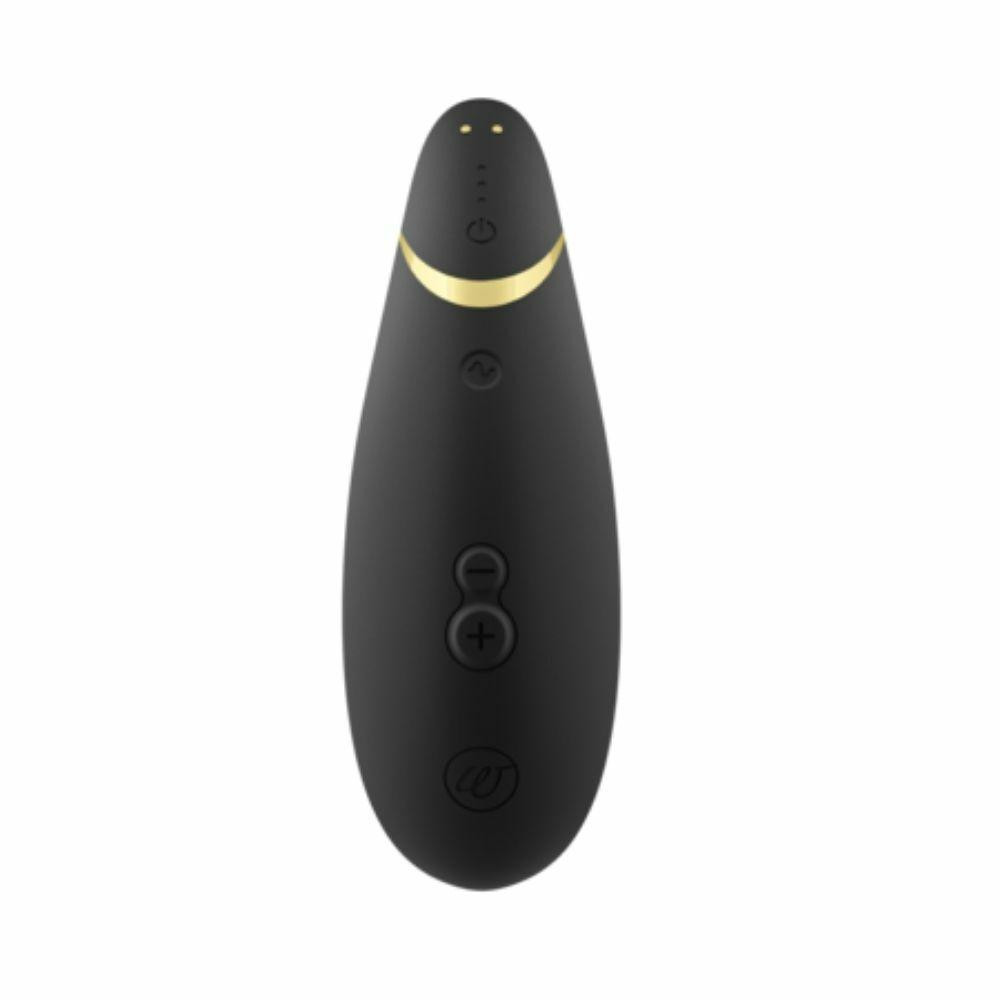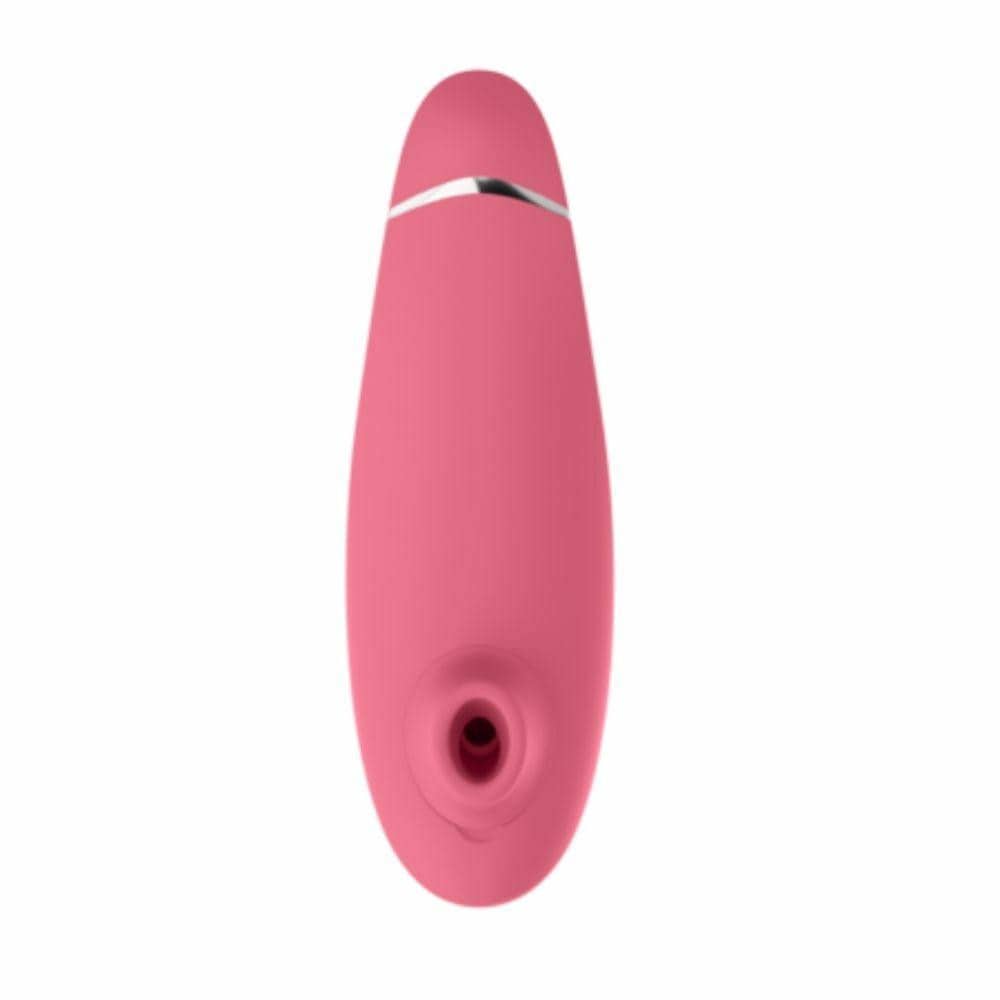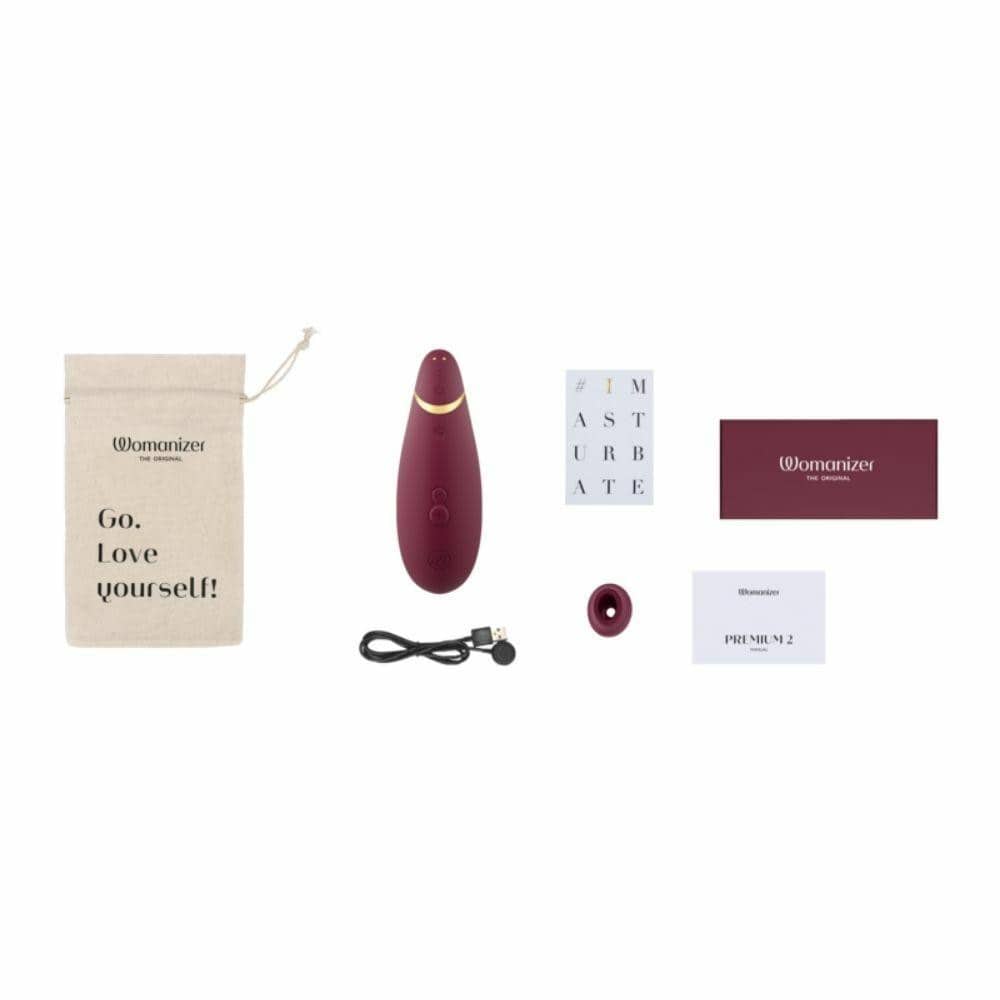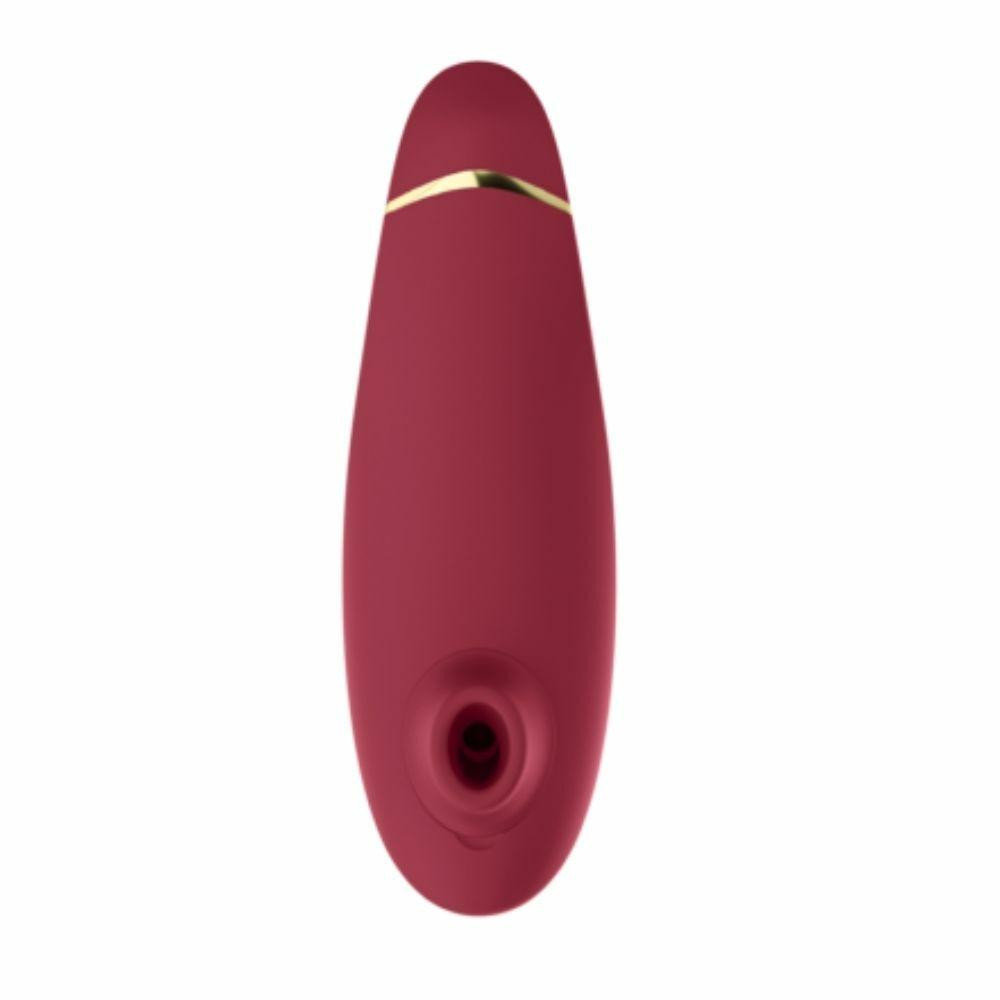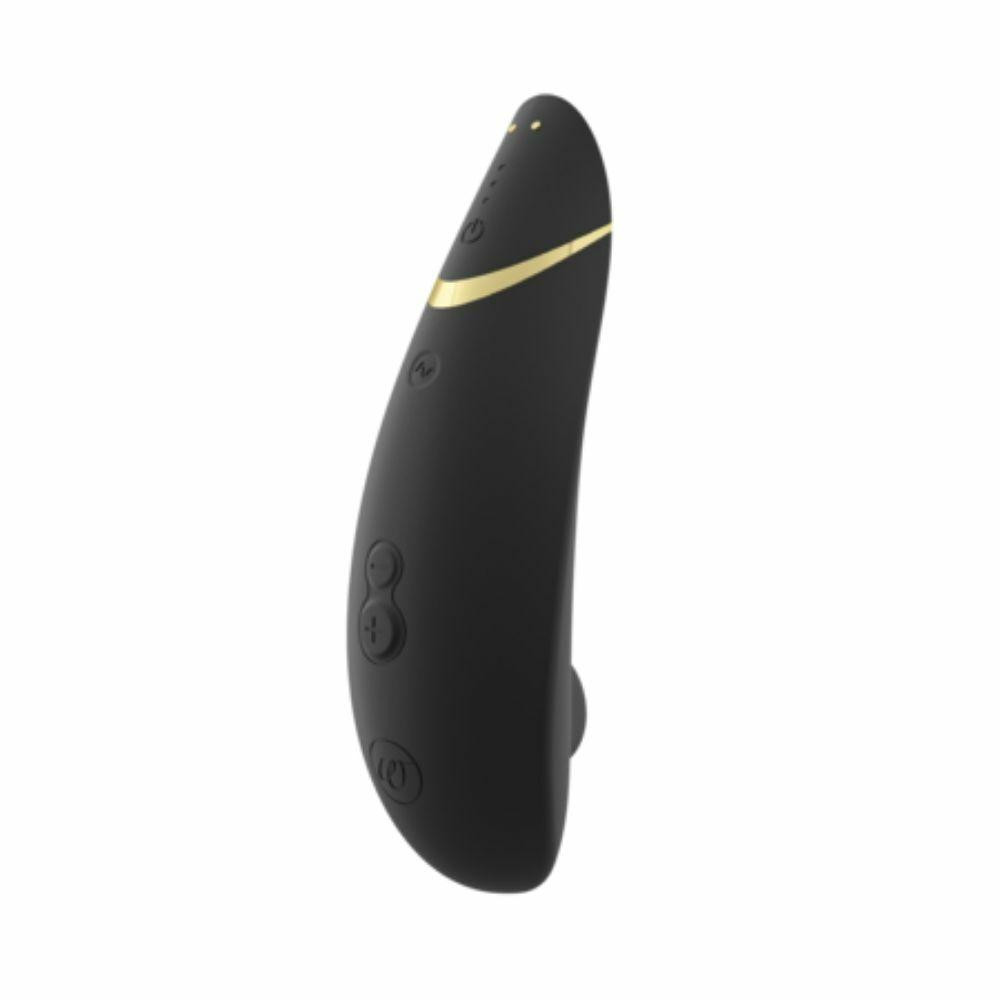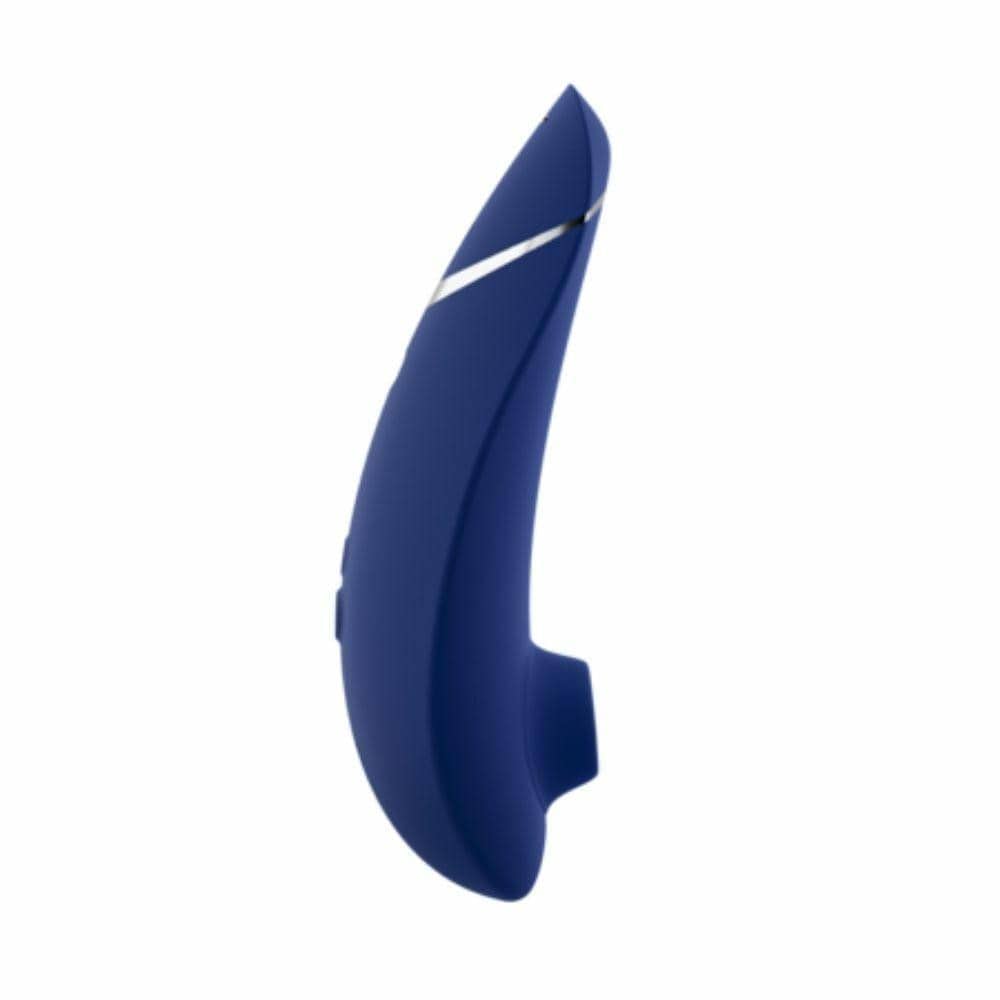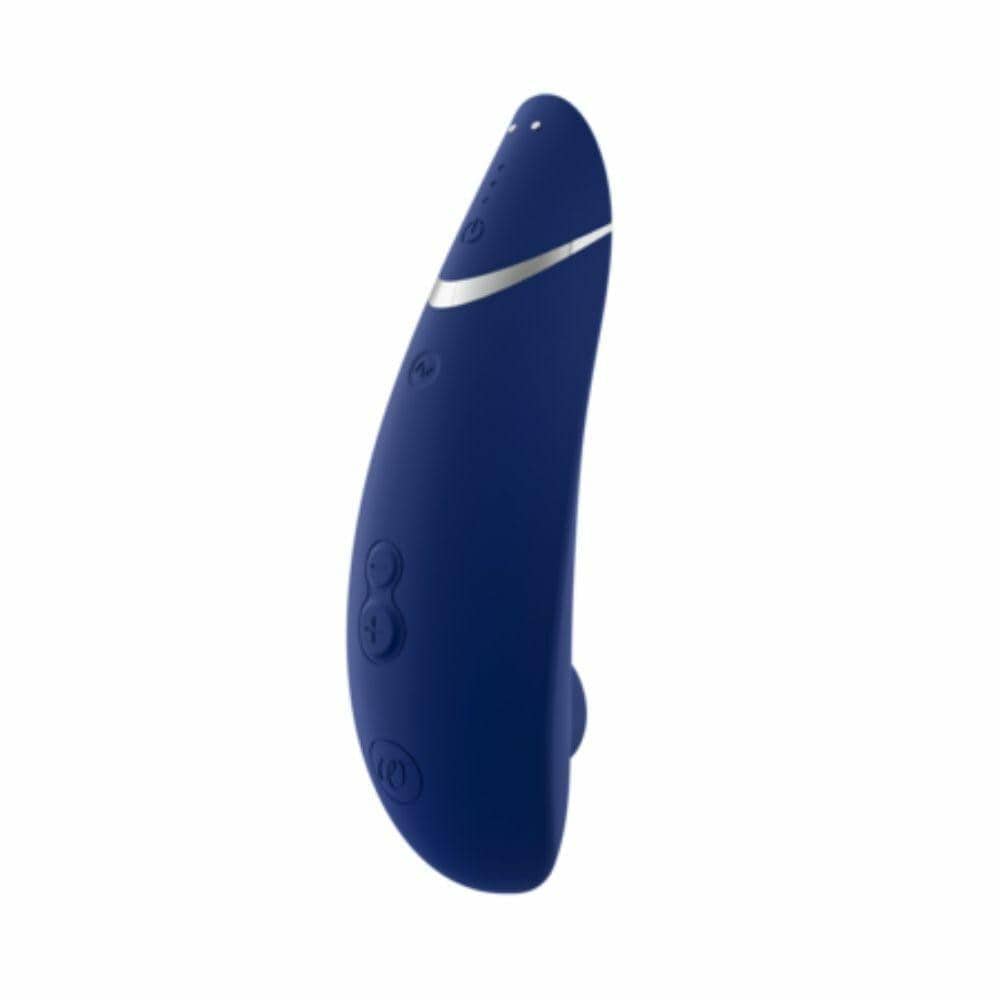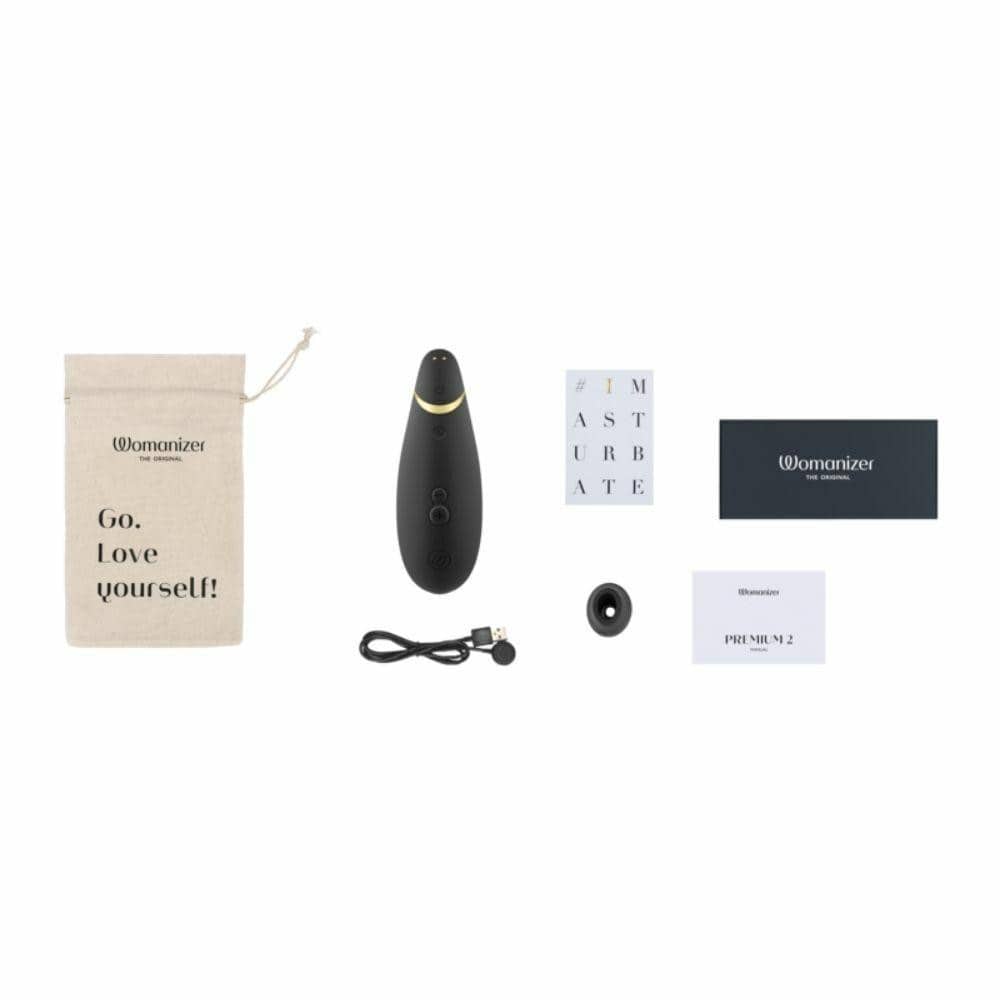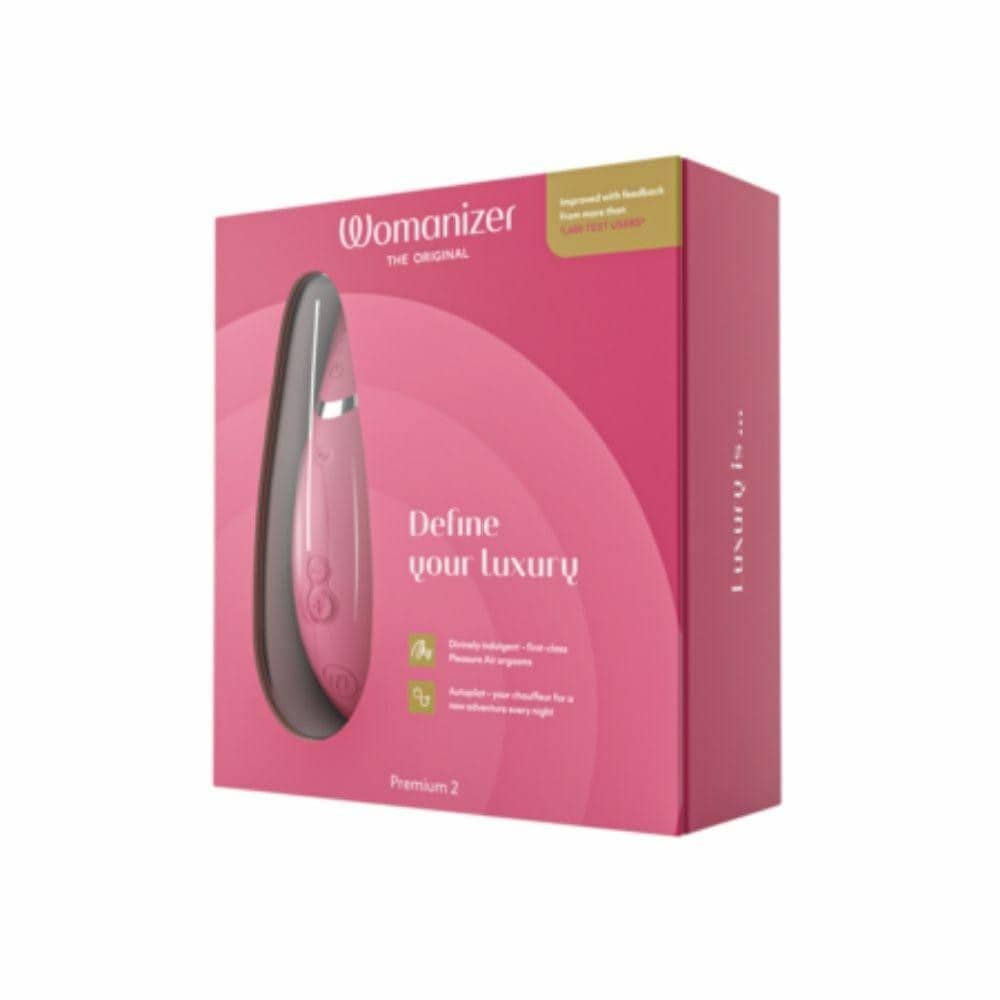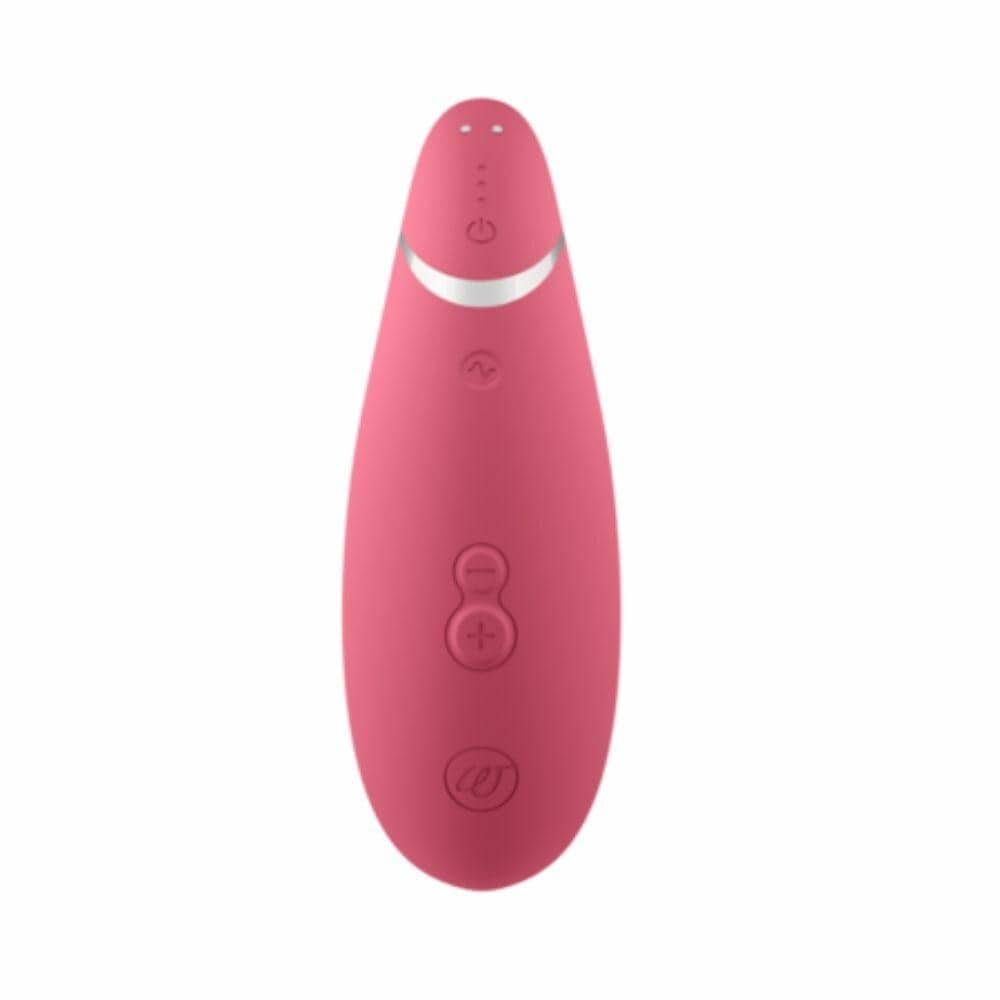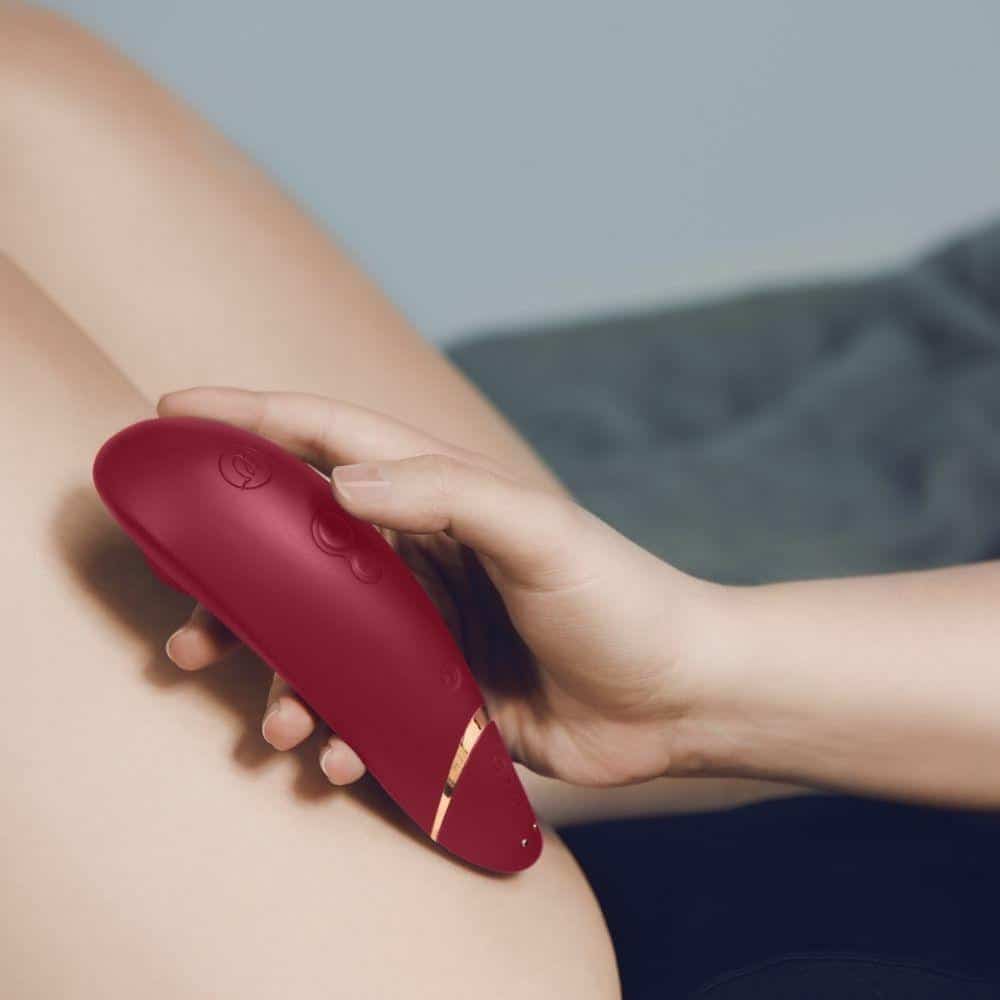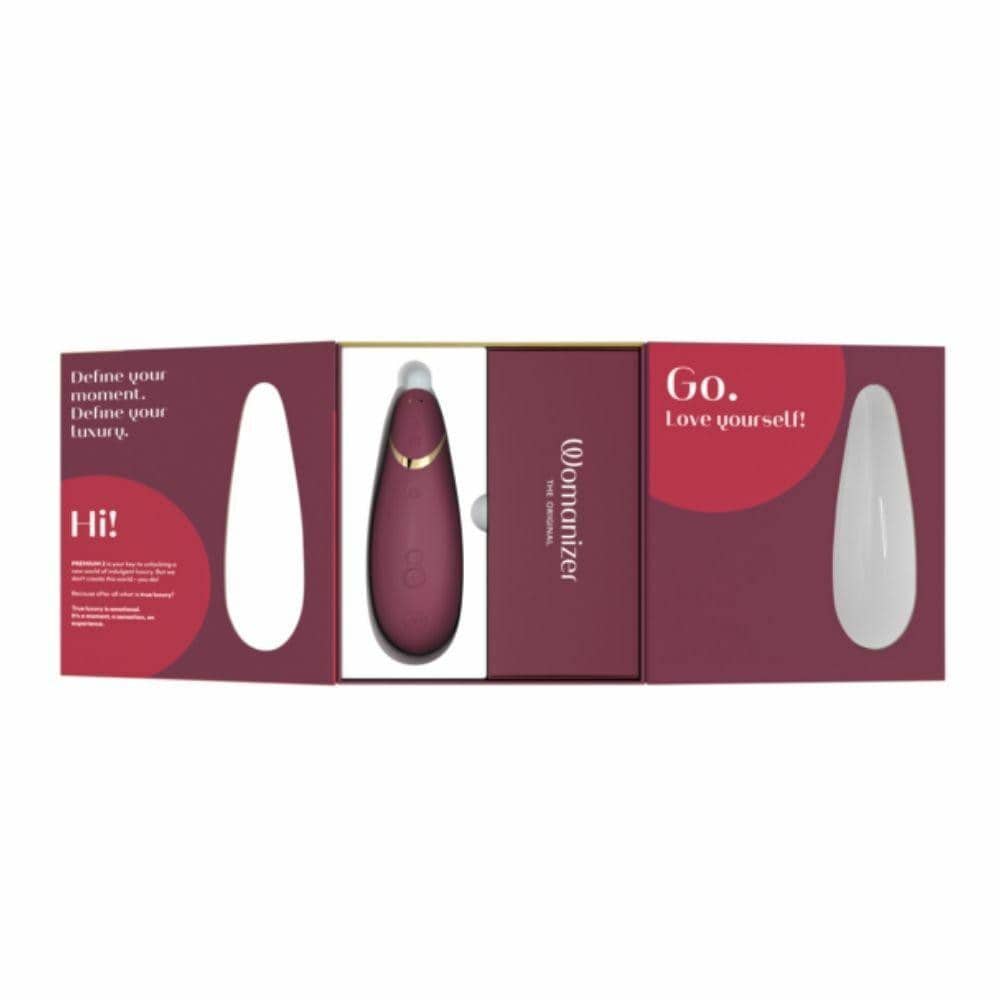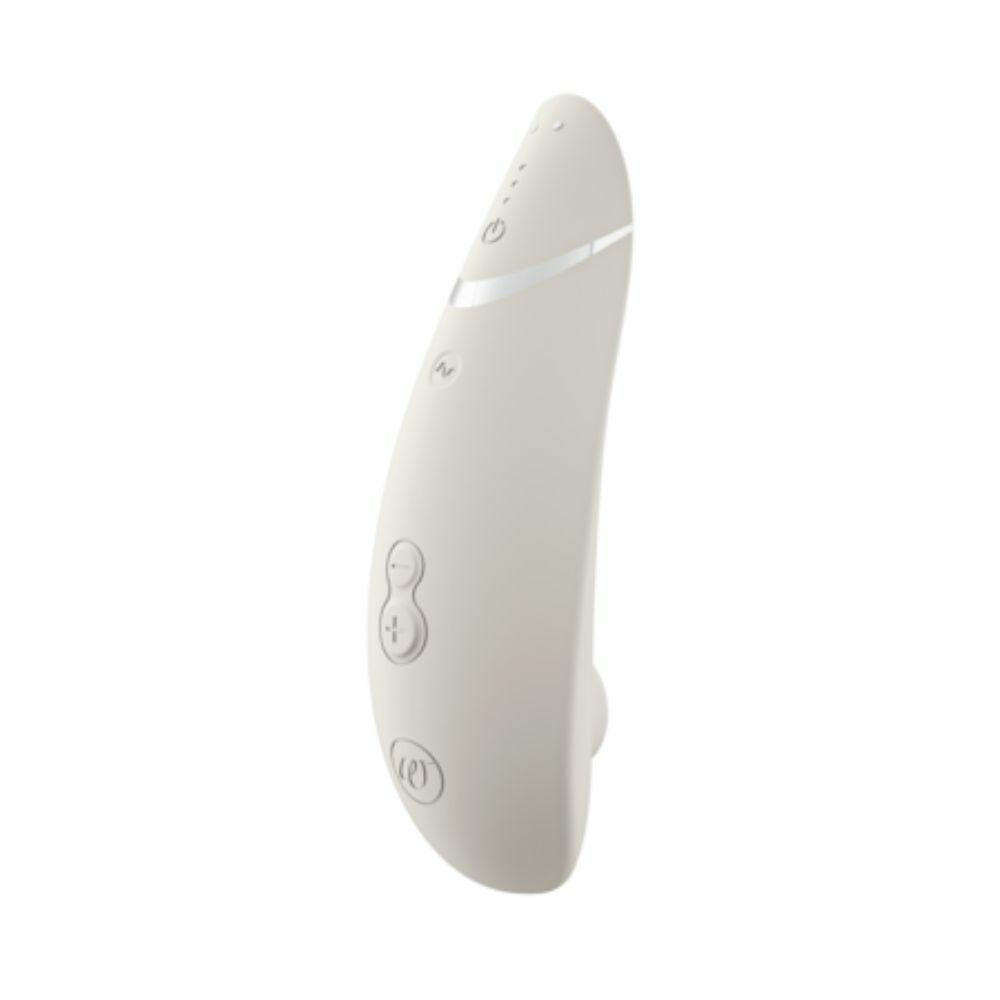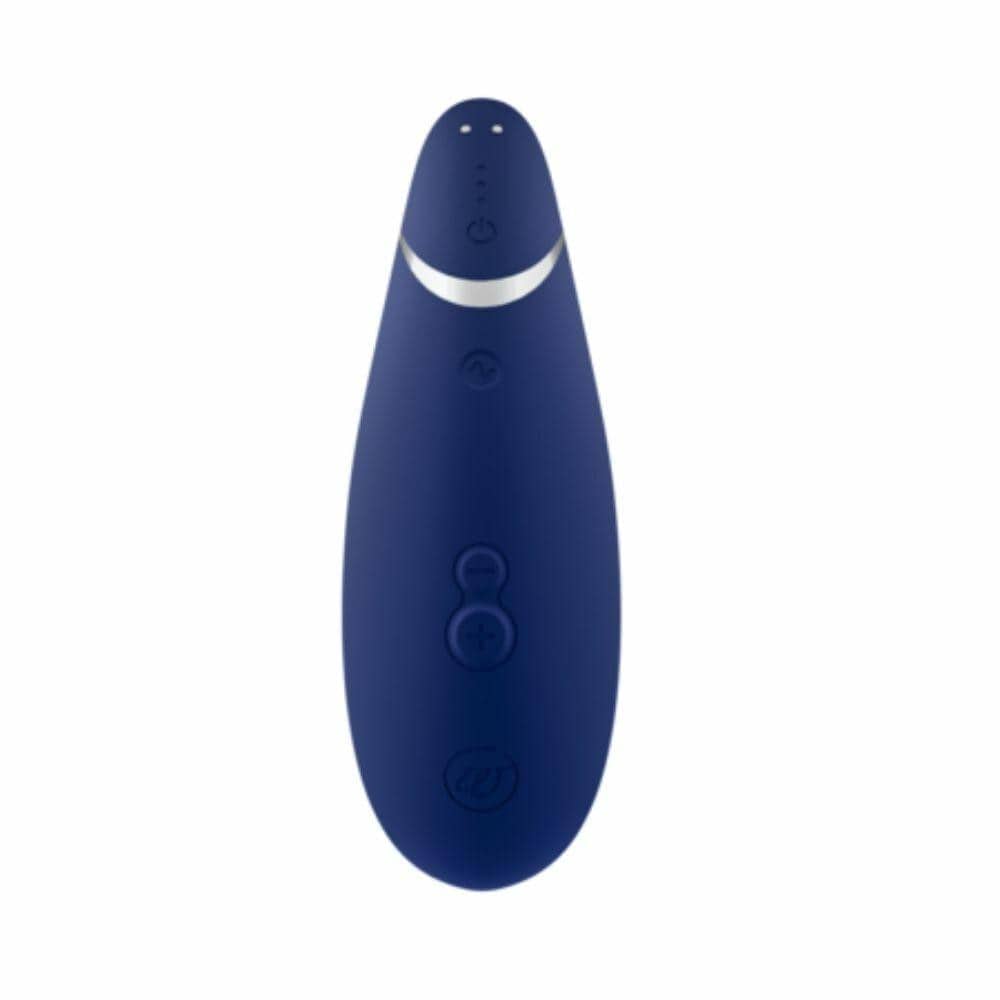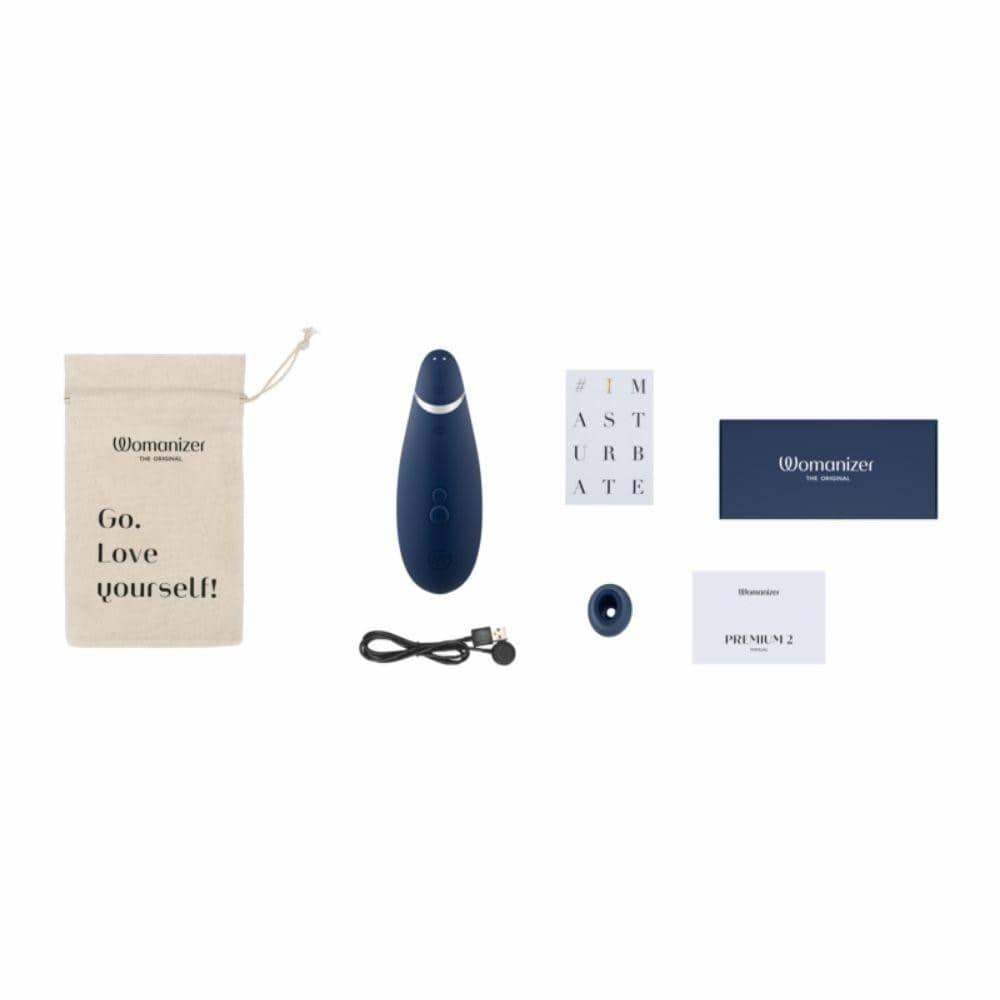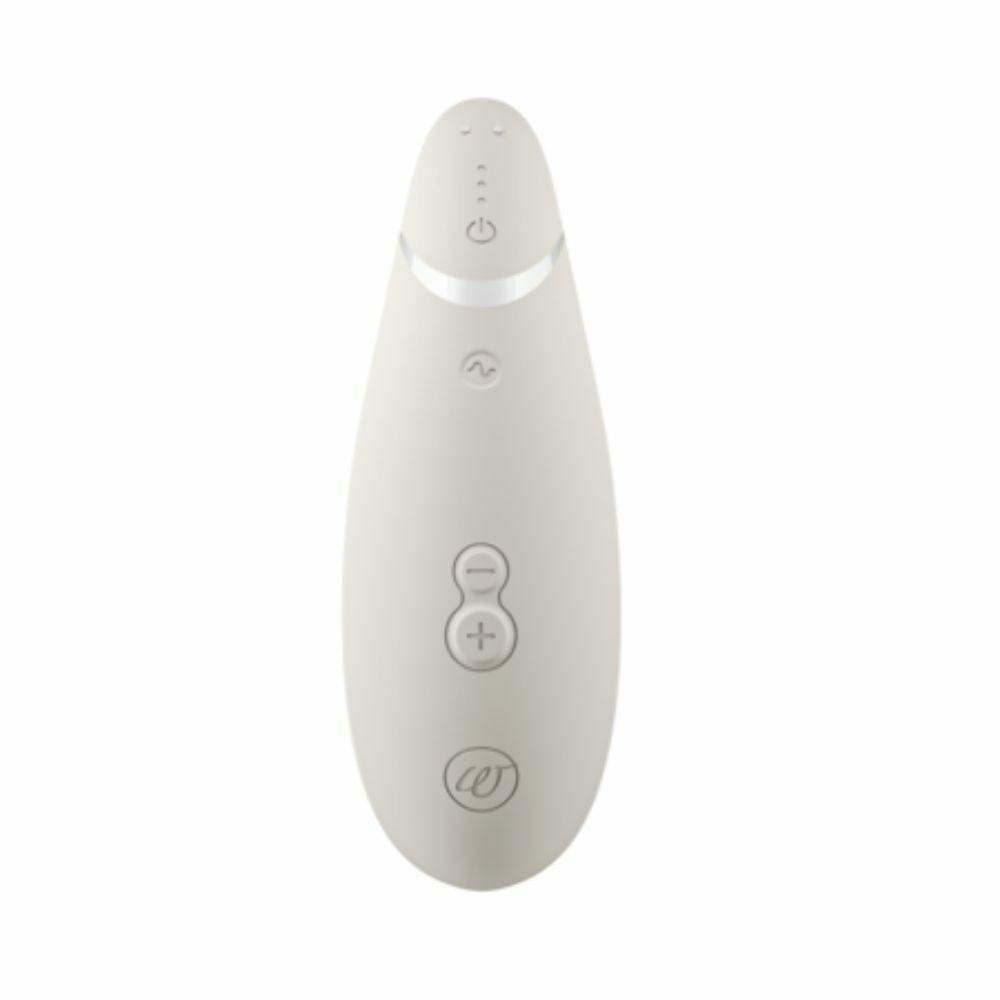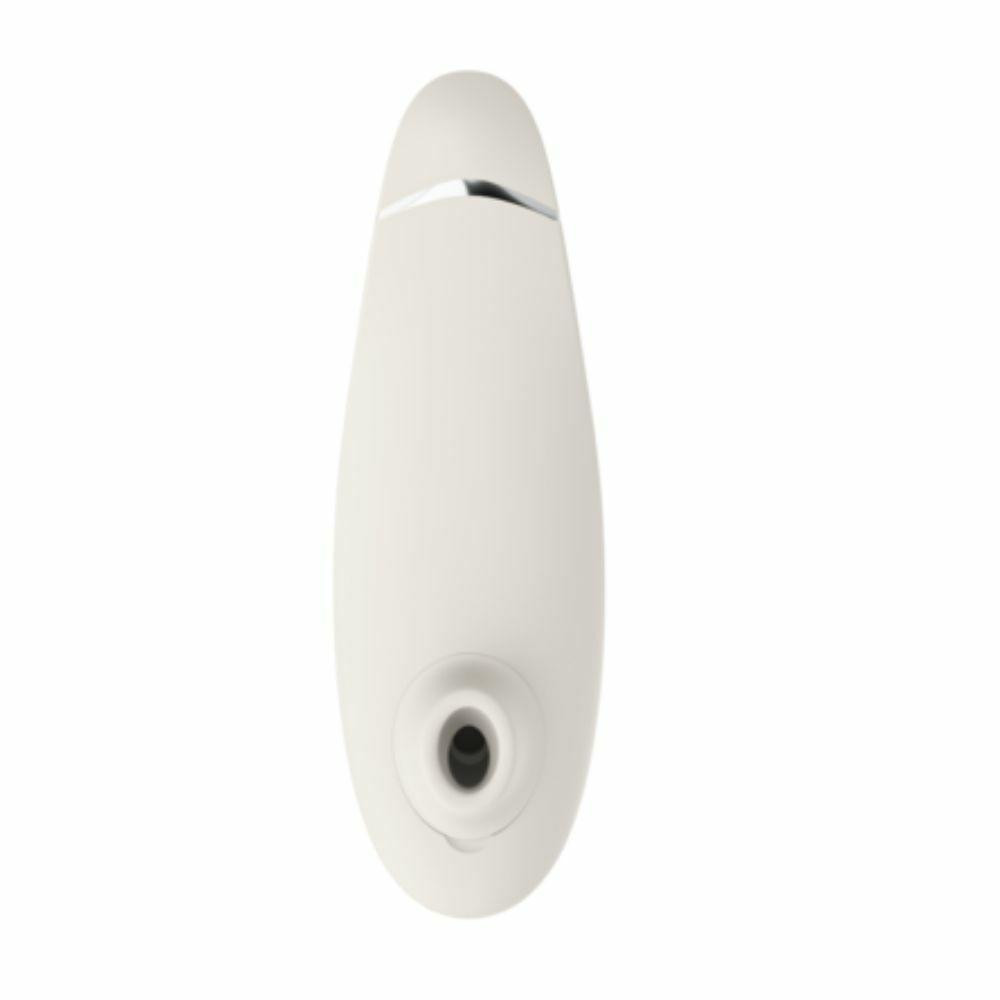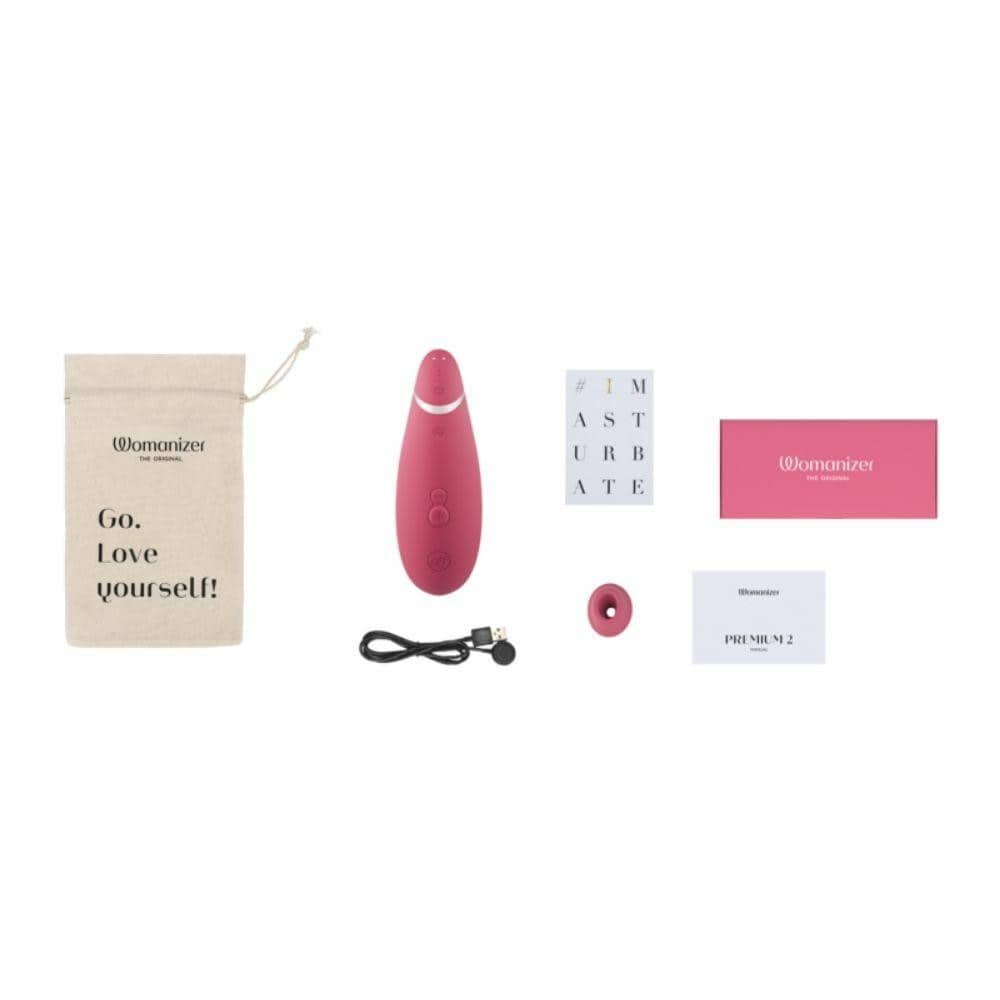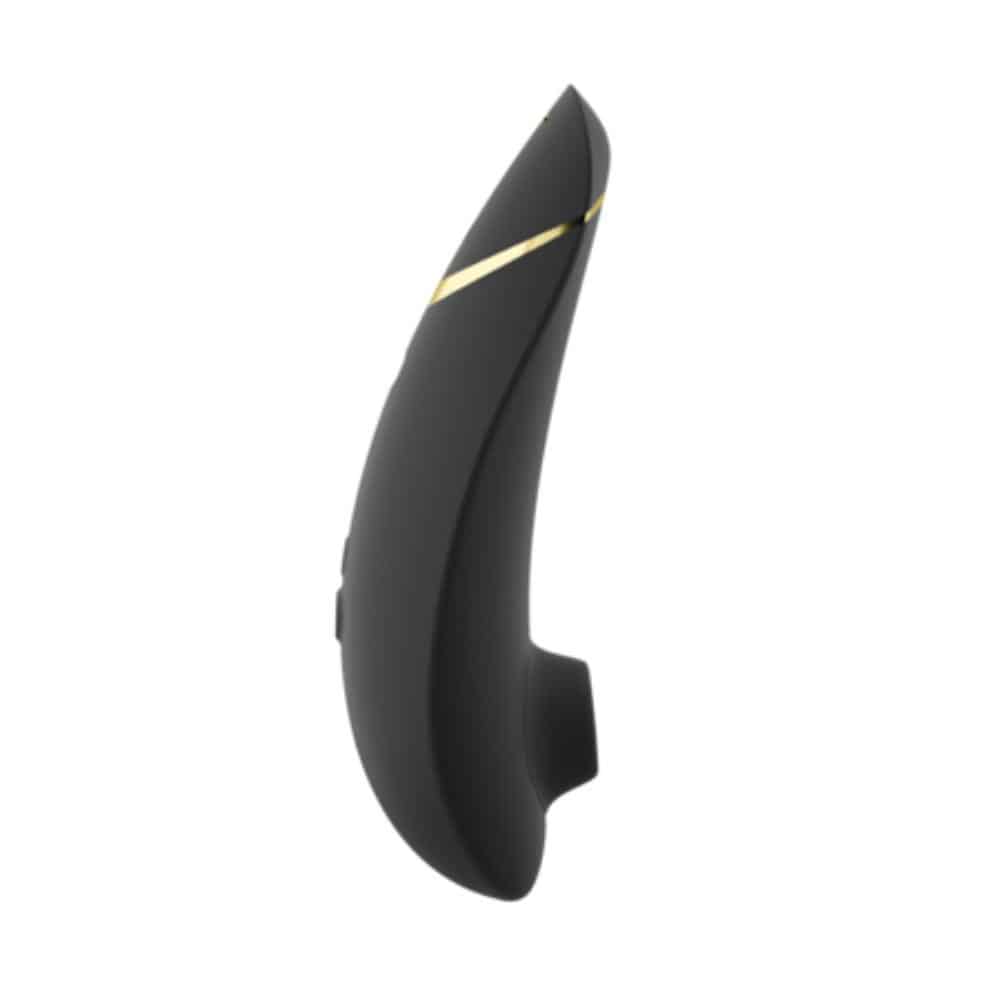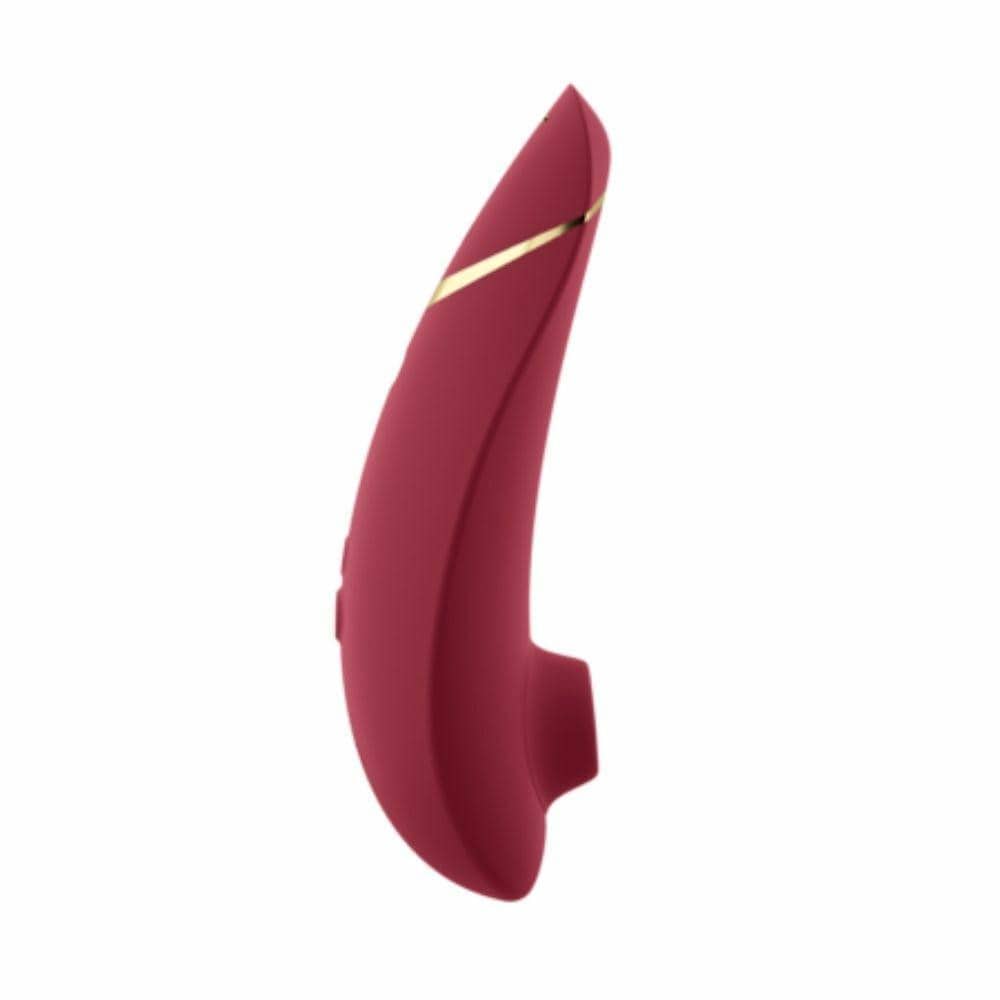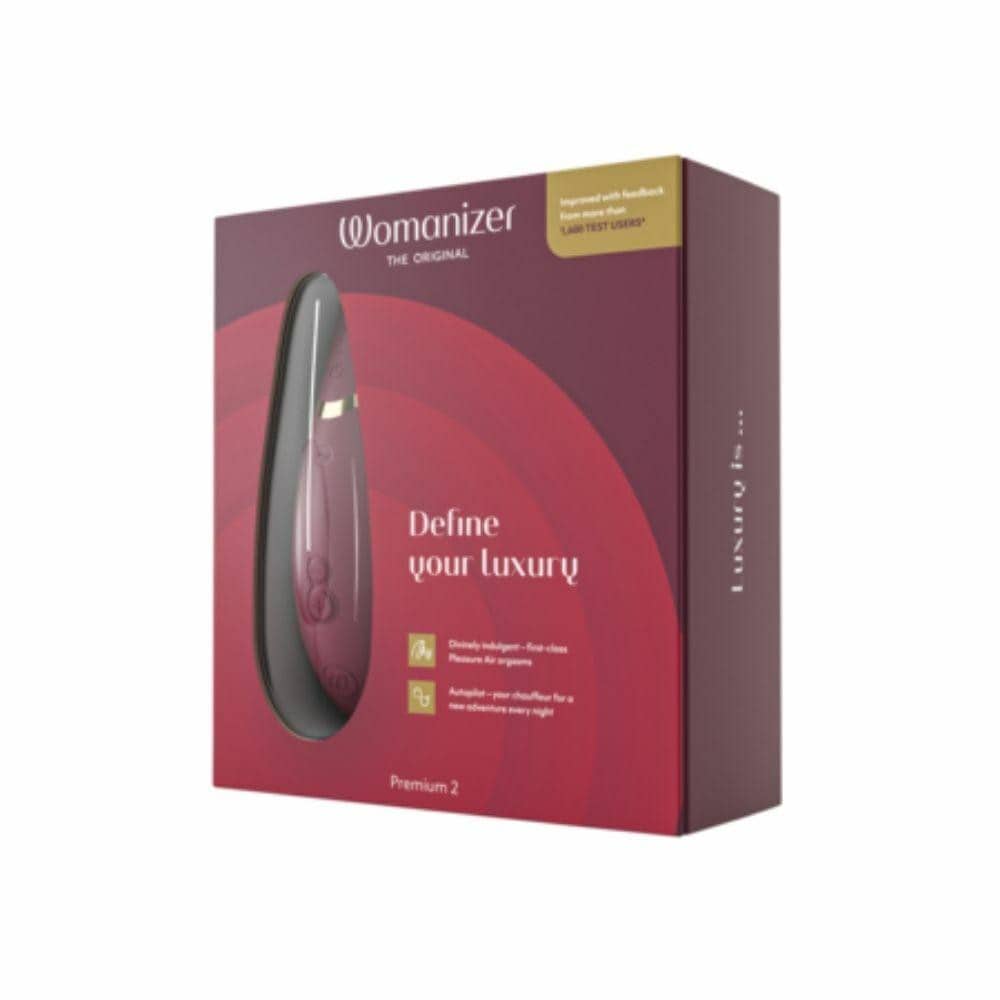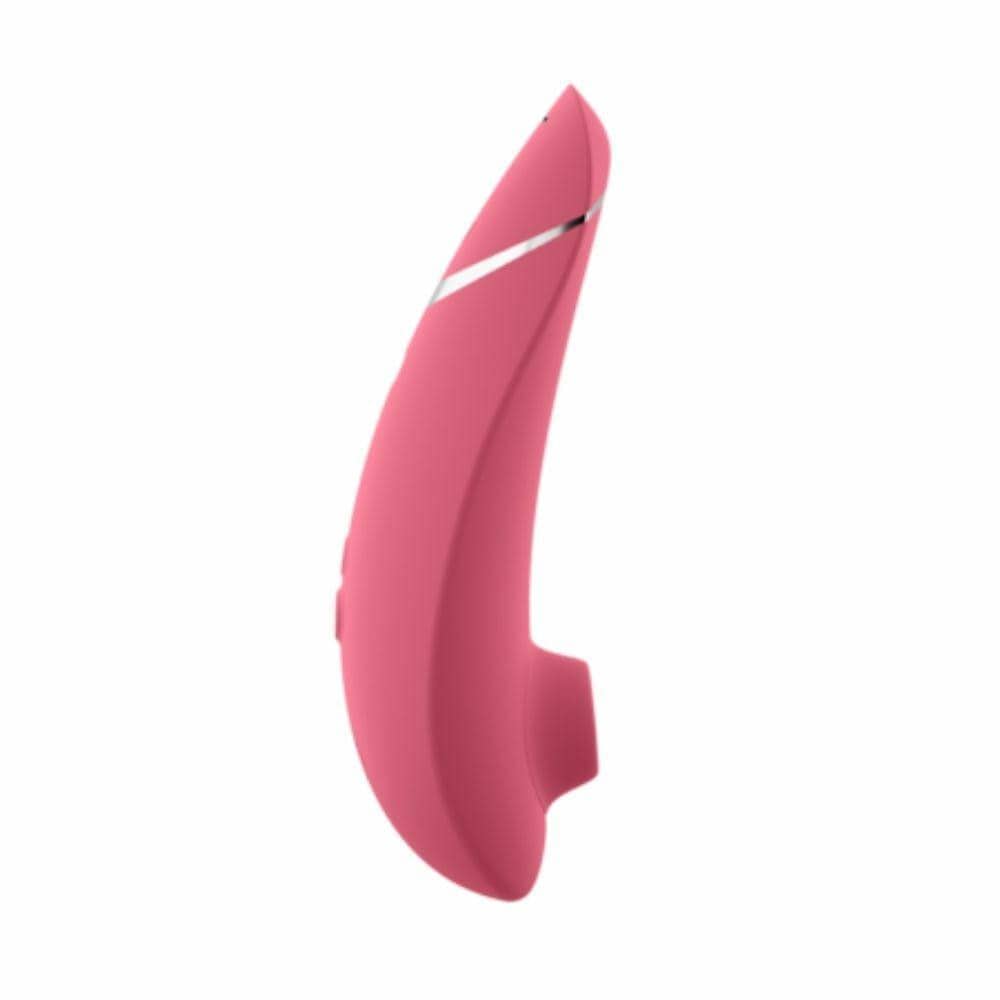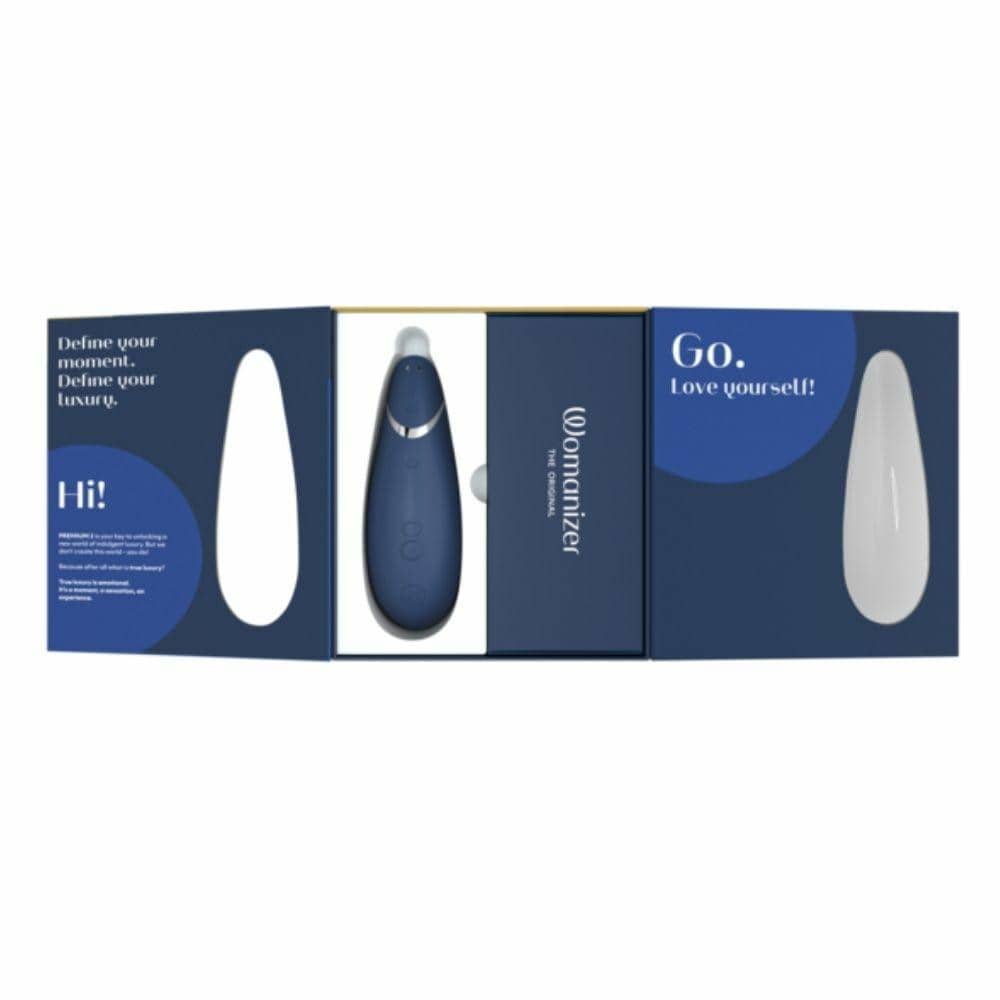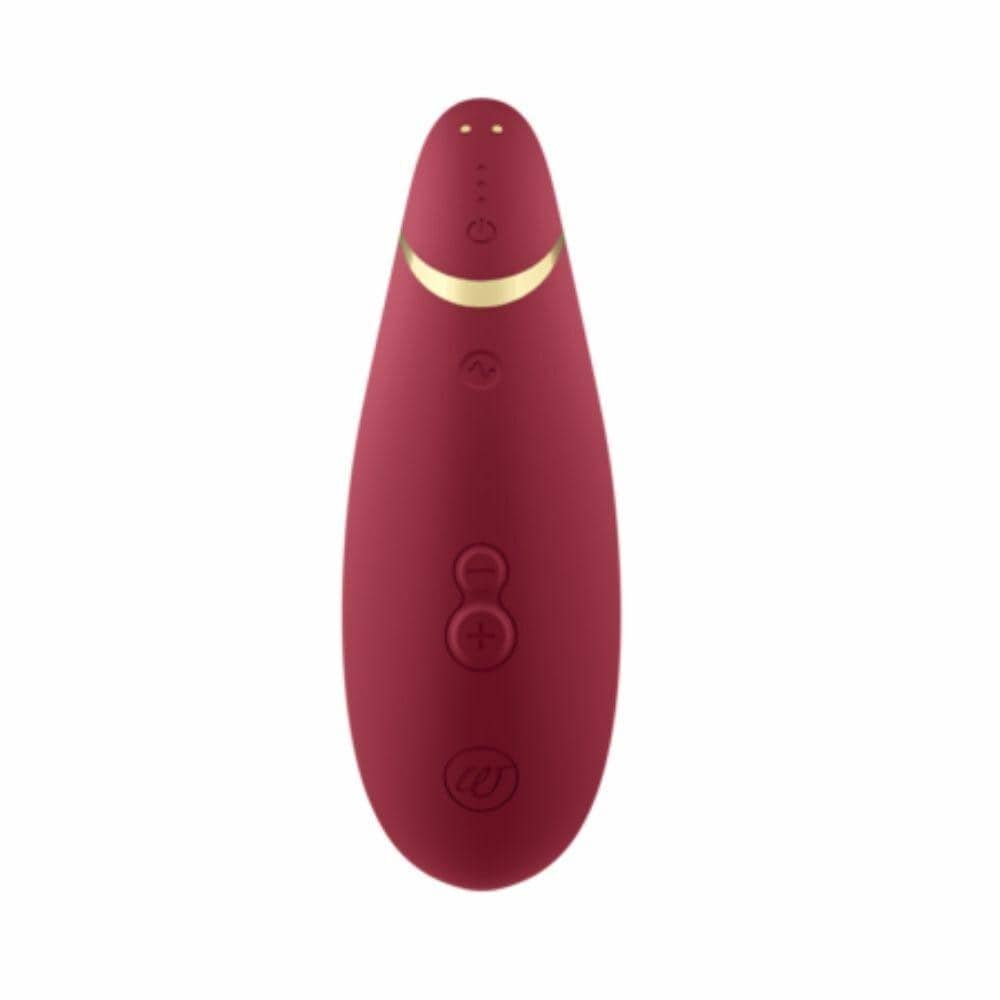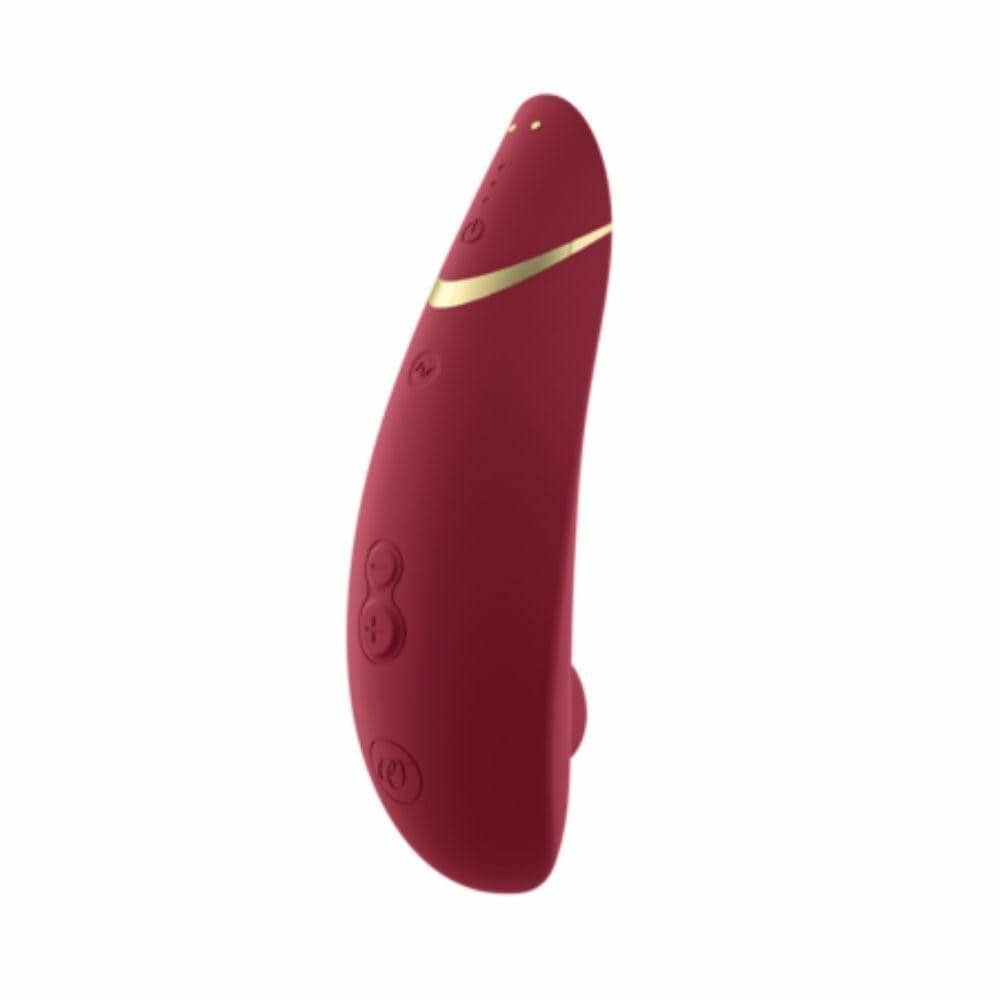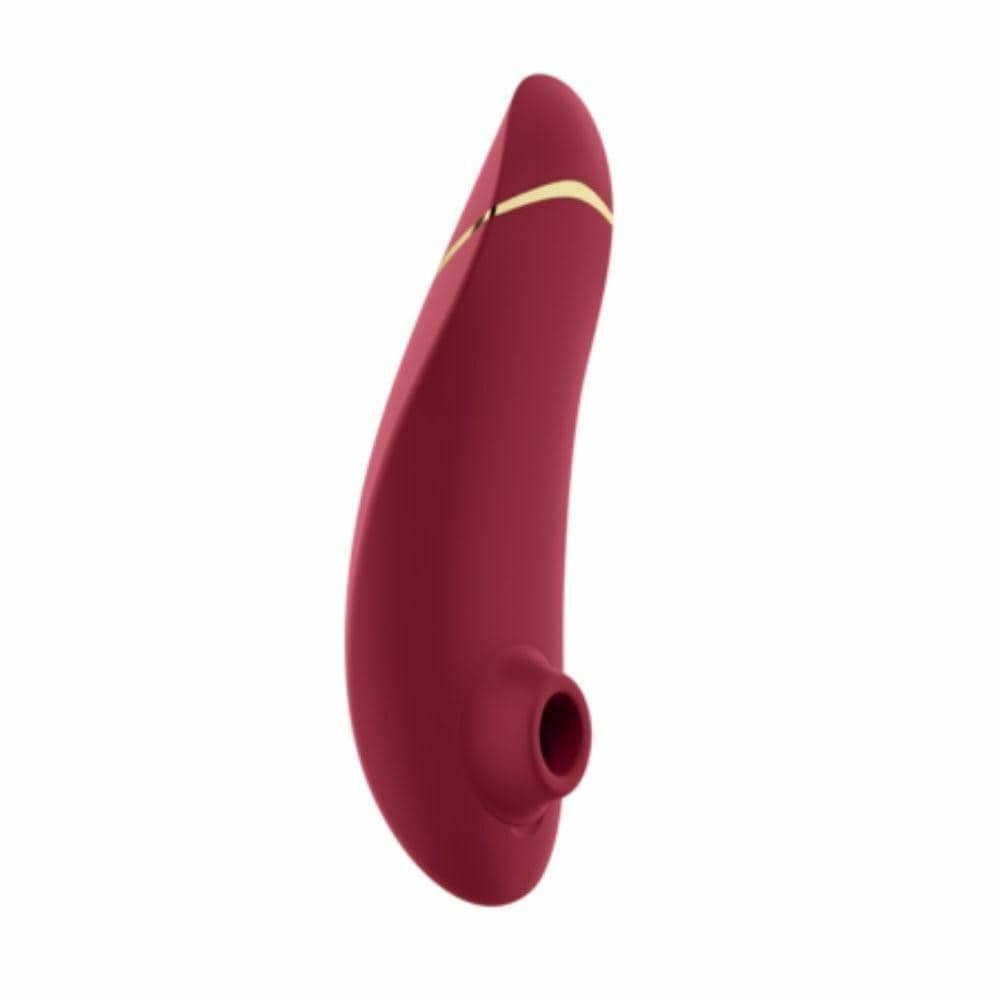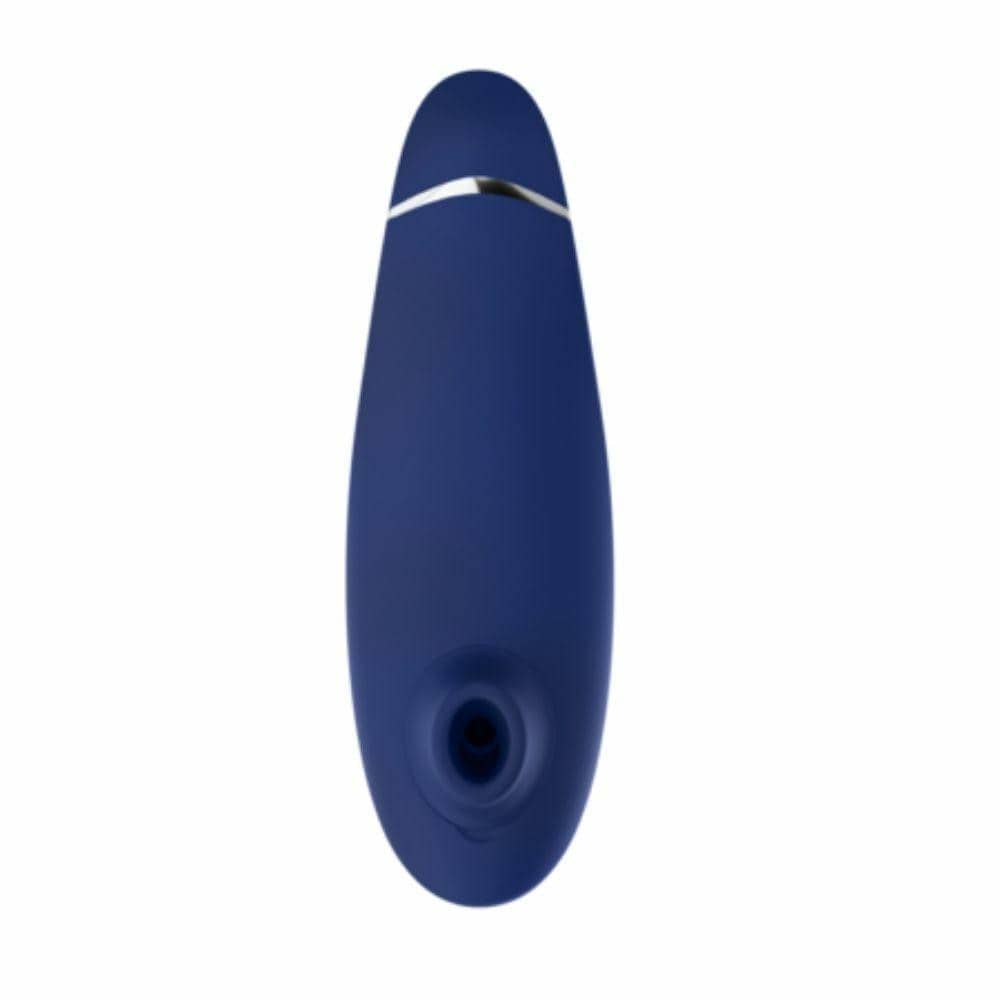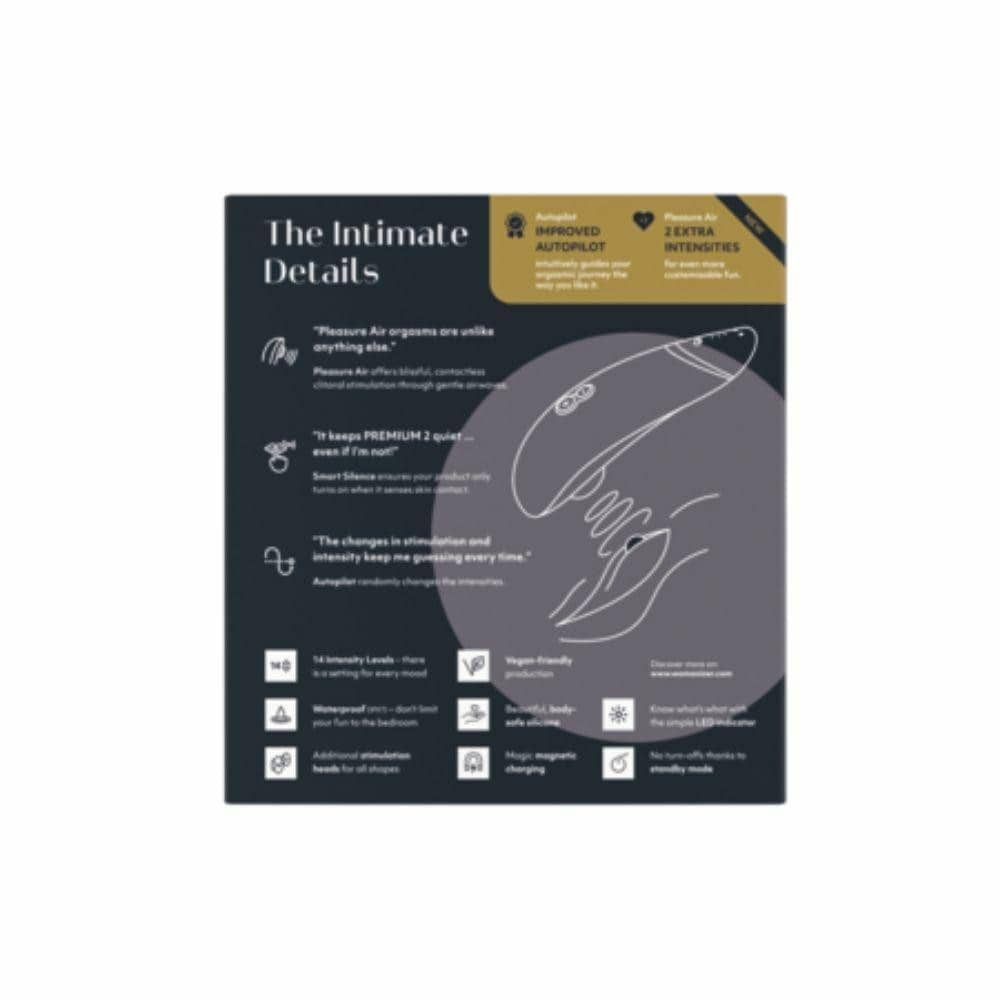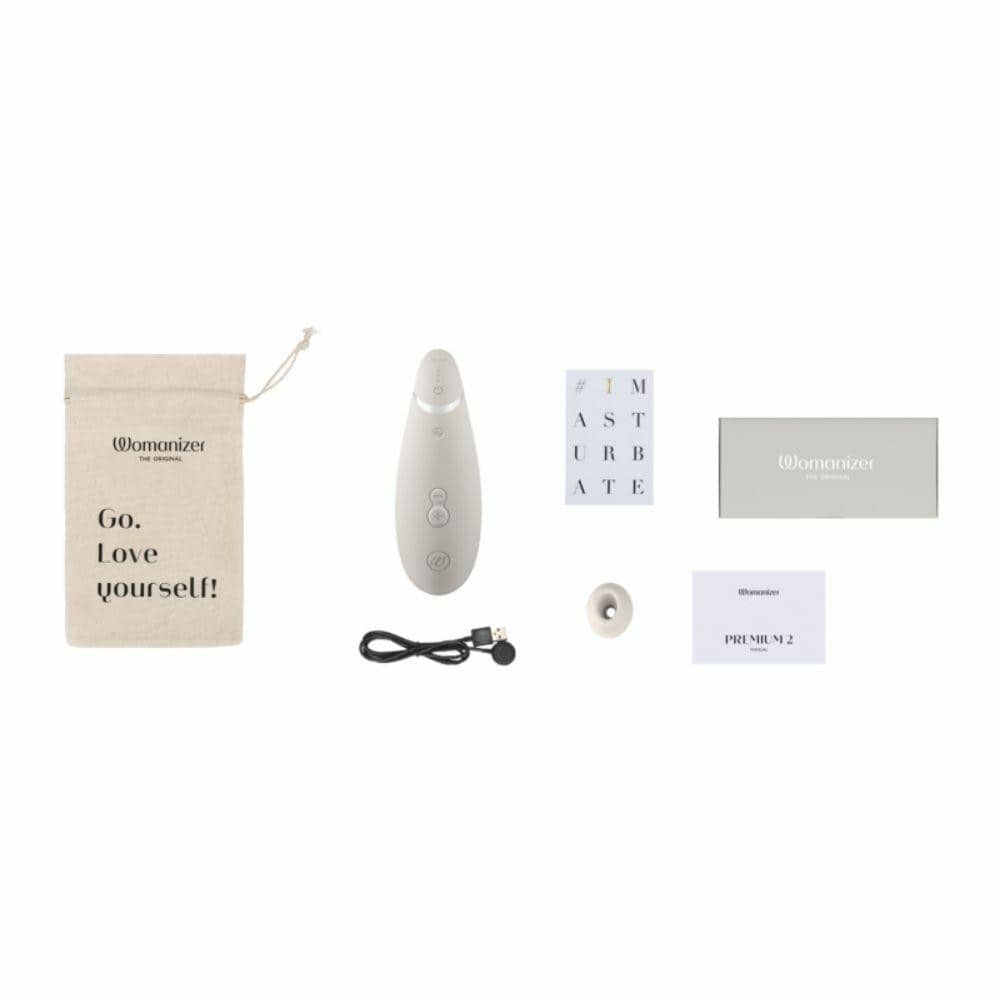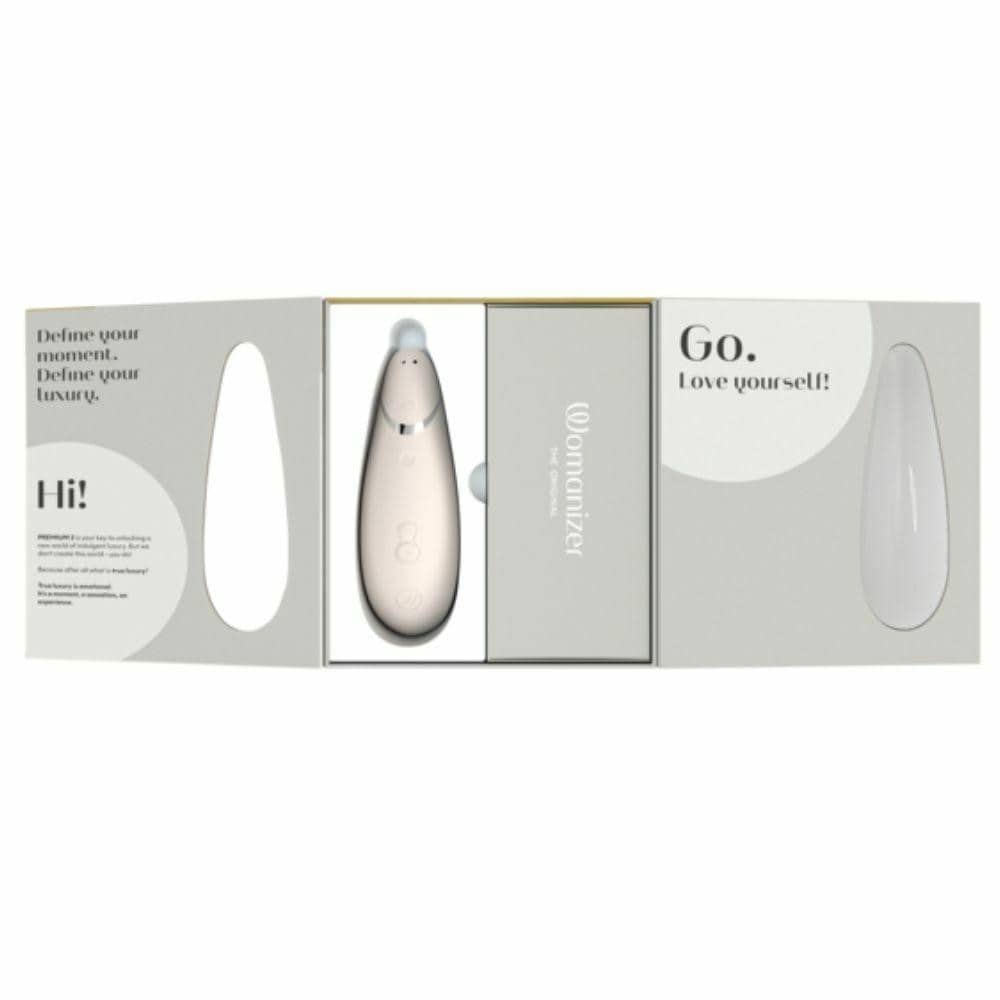 Womanizer Premium 2 Stimulator
Description
Womanizer Premium 2 Stimulator
The Womanizer Premium is a luxury sex toy for women that features Pleasure Air Technology that creates fast and often multiple orgasms — without over-stimulation — and the new autopilot function.
Improvements include:
14 intensity levels

discreet and innovative Smart Silence

improved Autopilot

feature for an indulgent, guided experience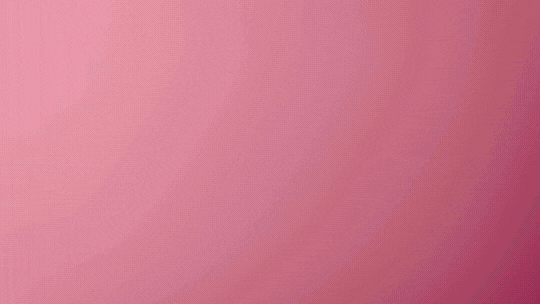 SUCTION
PleasureAir gently sucks the clitoris into the soft silicone tip and surrounds the clitoris with gentle and pulsating vibration. The combination of suction and vibration leads to stimulation but not over-stimulation or needing to stop.
How does it work? The Womanizer directly stimulates the area around the clitoris using vibration and suction. The pleasure cap is placed over the clitoris, making a seal around the clitoris. This creates a comfortable suction that teases and stimulates the clitoris via microprocessor-controlled pressure waves. The end result is a different kind of stimulation with intense orgasms.
Pleasure Air Technology features the perfect balance between pulsating and massaging changes in air pressure without touching the clitoris. This ensures that the approx. 8,000 nerve endings are never over-stimulated leading to a new kind of extraordinary orgasm. ​
Unlike standard vibrators, the Womanizer does not overstimulate the clitoris or causes the clitoris to be overly sensitive. Pleasure Air also offers simulation similar to oral sex, but it is more gentle than traditional vibrators that might be too much for sensitive users.
The Womanizer Premium includes 2 silicone heads: (1) 14mm head for less intensity and (1) 10mm sized head for more intensity because there is less space for air flow.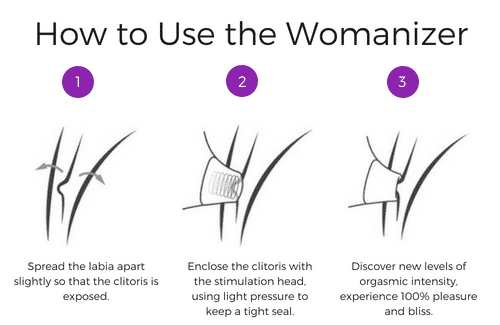 AUTOPILOT
With the autopilot function, you can experience an orgasm unexpectedly in a new way. The rhythm changes every time you use the Womanizer Premium. Autopilot is a perfect feature if you are bored by other toys and want a unique experience every single time.
To turn on this feature, hold the Autopilot button for two seconds. Once activated, it provides haptic and visual feedback. In soft mode (level 1-6), the first LED will pulsate. Press the Autopilot button briefly for medium mode (level 6-11). The first and second LED will pulsate. Repeat for the intense mode (level 9-14). All three LEDs will pulsate. To return to soft mode, press the Autopilot button briefly or hold the button for two seconds to turn Autopilot off. When Autopilot deactivates, the device will provide haptic feedback.
SMART SILENCE
With Smart Silence, this luxury sex toy only starts when it is almost touching the skins surface thanks to its sensor. This not only makes it quieter to use, but also makes your anticipation and pleasure even more intense. It's an amazing feature if children/roommates/partner could potentially burst into the room unexpectedly! Also, the Womanizer Premium 2 has a 10 minute standby mode and then shuts off.
Smart Smart Silence will only turn Pleasure Air on when the stimulation head is 2mm or less away from skin for a discreet experience and to conserve battery life.
Benefits of Smart Silence:
After using your toy, you don't have to listen to it or fumble with buttons
Allows you to stay in the moment and "bask in your post-orgasm glow"
It won't distract you and your partner when you move onto other things
Makes the Womanizer Premium quieter than previous versions
Your toy turns off after 10 minutes in standby mode, saving battery
To turn Smart Silence on and off: Hold (+) and (-) buttons for two seconds
14 INTENSITY LEVELS
The 14 intensity levels of this luxury sex toy allow many varieties of pleasure – the first level guarantees a gentle start and the maximum level, the peak of pleasure. This version of the Womanizer has the lowest intensity and the highest intensity of any Womanizer.
100% WATERPROOF
The Womanizer Premium's body is made with body-safe silicone and ABS hard plastic. It is 100% waterproof and can be used in the bathtub or shower.
RECHARGEABLE
The Womanizer Premium is USB rechargeable with a magnetic pin charging port. It is fully charged in 2 hours and gives your 4 hours of playtime on one charge. The standby function makes handling your Womanizer convenient for you and ensures better battery usage: when not in use, the device switches itself off after 30 minutes.
When all three LEDs light up, your Womanizer is fully charged. When the lower two LEDs light up, your Womanizer is half-charged. Finally, when the bottom LED flashes, your Womanizer requires charging.
Womanizer Premium Features:
Stimulation of the clitoris WITHOUT touching it
14 intensity levels – the lowest and highest intensities of any Womanizer
Can trigger multiple orgasms
Autopilot mode:

stimulation and intensity vary randomly

Smart Silence: s

timulator starts only when close to skin
3 LEDs with charging level and mode indication
USB rechargeable
100% Waterproof
Includes (2) silicone heads: 10mm and 14 mm
Includes cotton storage bag
5 year warranty