Womanizer Starlet 3.0 Stimulator
Description
Womanizer Starlet 3.0 Stimulator
The Womanizer Starlet 3.0 is the simple, compact, discreet, and entry-level Womanizer sex toy for women that that gives you amazing, fast orgasms and is easy to use. It has two buttons located conveniently near the head, an ergonomic design that fits perfectly in your hand, is compact, 100% waterproof, and has 4 speeds levels.
SUCTION
Pleasure Air gently stimulates the clitoris without touching it. The clitoris is sucked gently into the soft silicone tip and is surrounded with gentle and massaging air waves. The combination of suction and massaging air waves leads to stimulation but not over-stimulation or needing to stop. You should be able to orgasm within a few minutes.
How does it work? The Womanizer directly stimulates the area around the clitoris using massaging air waves and suction. The pleasure cap is placed over the clitoris, making a seal around the clitoris. This creates a comfortable suction that teases and stimulates the clitoris via microprocessor-controlled pressure waves. The end result is a different kind of stimulation with intense orgasms.
Pleasure Air Technology features the perfect balance between pulsating and massaging changes in air pressure without touching the clitoris. This ensures that the approx. 8,000 nerve endings are never over-stimulated leading to a new kind of extraordinary orgasm. ​
Unlike standard vibrators, the Womanizer does not overstimulate the clitoris or causes the clitoris to be overly sensitive. Pleasure Air also offers simulation similar to oral sex, but it is more gentle than traditional vibrators that might be too much for sensitive users.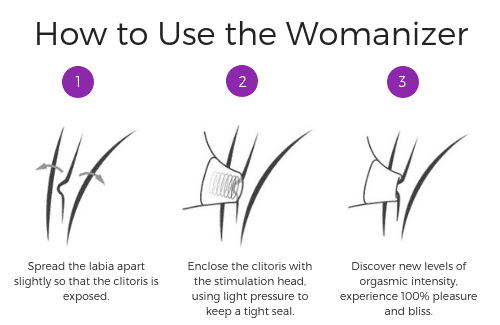 SIMPLE DESIGN
Starlet has a simple design, making it intuitive and easy to switch between the 6 intensities. Thanks to its two-button interface and its compact size, this luxury sex toy can be used with one hand.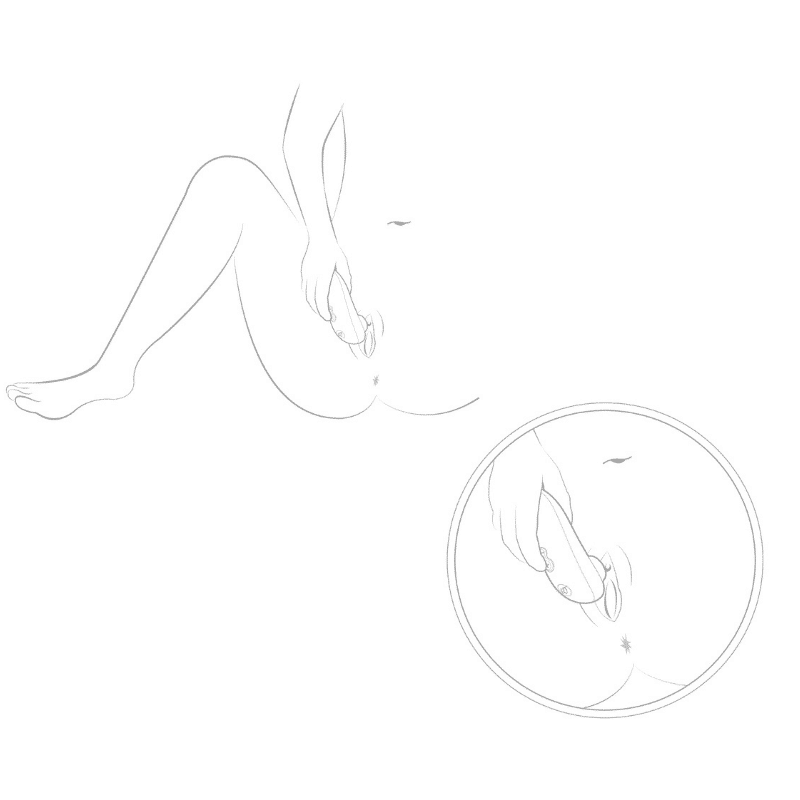 WATERPROOF
Starlet 3.0 is 100% waterproof, so you can enjoy yourself wherever you want – in the bath or shower.
RECHARGEABLE
The Starlet is USB rechargeable with an LED that shows the battery level.
Tip: using a bit of water-based lubricant when using the womanizer for specific clitoris stimulation will help it "move" more easily, which means that you will experience more amazing and more intense orgasms!
Features:
Pleasure air technology that gently sucks the clitoris
6 intensity levels
Compact size and ergonomic shape
ABS plastic body and body-safe silicone head
USB rechargeable- 30 minute charge time for 30 minutes of play time
100% Waterproof
Quiet
5 year warranty
Measures | 4.6″ x 1.8″ x 1.85″