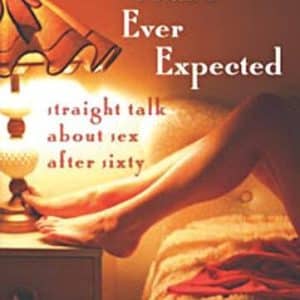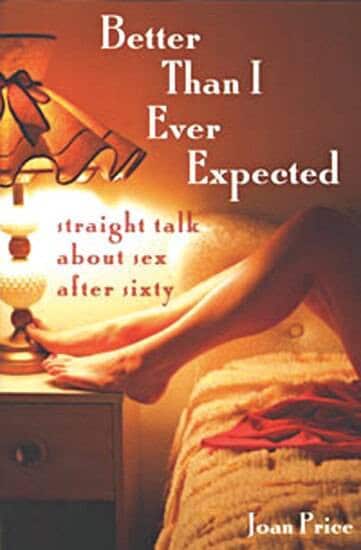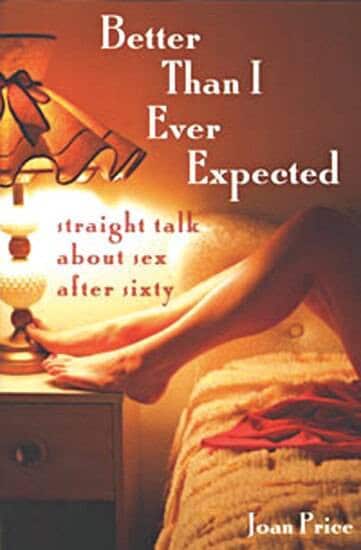 Better Than I Ever Expected: Straight Talk About Sex After Sixty
Description
Better Than I Ever Expected: Straight Talk About Sex After Sixty
by Joan Price
In Better Than I Ever Expected, sexuality advocate and fitness professional Joan Price discusses senior sex and asserts that many women over sixty are having the best sex of their lives. By sharing her own personal stories and those of the sexually seasoned women, Price challenges society's misguided notion that aging women are sexless. She gets personal and stays positive, offering ways to overcome physical challenges, bump up the excitement, and unlock joyful sensuality with a partner or on your own.
Better Than I Ever Expected boldly addresses a topic that deserves much more attention in our culture than it gets. Price offers a voice to women who, until now, kept their rich and satisfying sex lives to themselves.
Hot sex is definitely not just for the young. With wit, wisdom, and encouragement, Better Than I Ever Expected proves that sex over sixty can be just that-better than women (and men) ever expected. This book will warm your heart, add spring to your step, and light a fire between your sheets.
Joan Price's candid description of her own exploration of mature sexuality is a useful and validation self-help guide for their sixty-something peers and their partners."