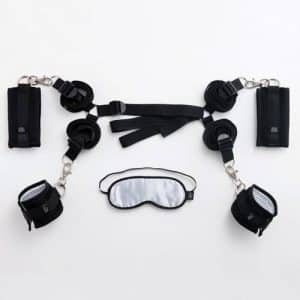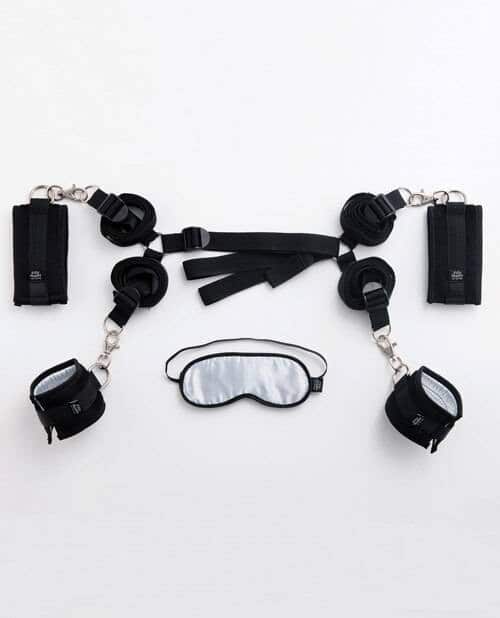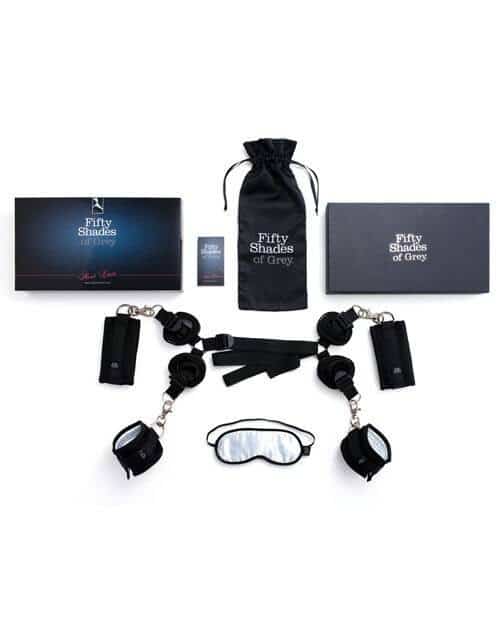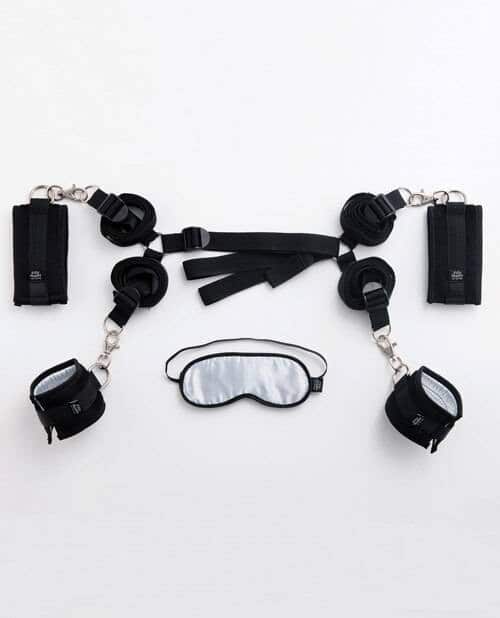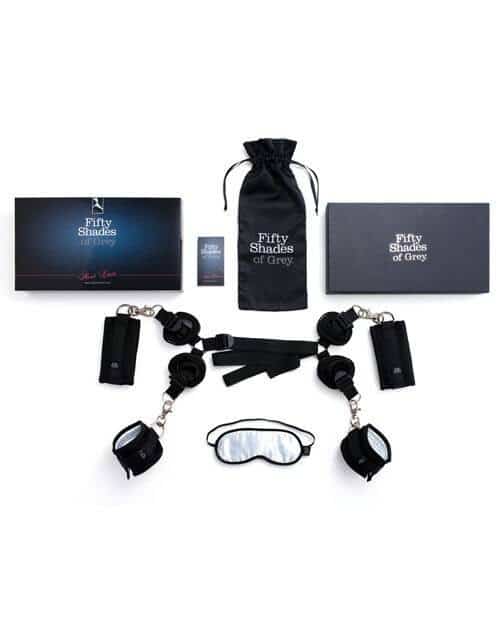 Fifty Shades of Grey Hard Limits Universal Restraint Kit
Description

Fifty Shades of Grey Hard Limits Universal Restraint Kit
Part of the Fifty Shades of Grey The Official Pleasure Collection approved by author E L James
"Collapsing on top of me, I feel his full weight forcing me into the mattress. I pull my tied hands over his neck and hold him the best I can. I know in that moment that I would do anything for this man. I am his." – Anastasia Steele
Excellent for beginners, this bed restraint set can be used to create a full body restraint that's quick and easy to secure.
Connect the four velcro soft cuff restraints together as handcuffs or ankle restraints using the incorporated swivel clips, or append them to the included bed straps for a firmer restraint that securely binds you to your bed. Simply place the bed straps beneath your mattress and adjust the length and widths to size, creating a platform for the wrist and ankle restraints without the need for a bed frame or any special equipment. All you will see is four straps protruding from beneath the mattress, exposing four O-rings where the cuffs are connected forming the bondage restraint.
The under the bed restraints are adjustable to fit any size bed, and fold easily for storage and travel.
Live the fantasy over and over again with the Fifty Shades of Grey Hard Limits Universal Restraint Kit.
Sex kit includes:
No Peeking black satin blindfold with padded eye mask and elasticated back
4 soft-cuff velcro restraints with bed straps
Satin storage pouch
Strap system measures | 49″l with two widths for the cuffs to attach, each measuring 98″ across