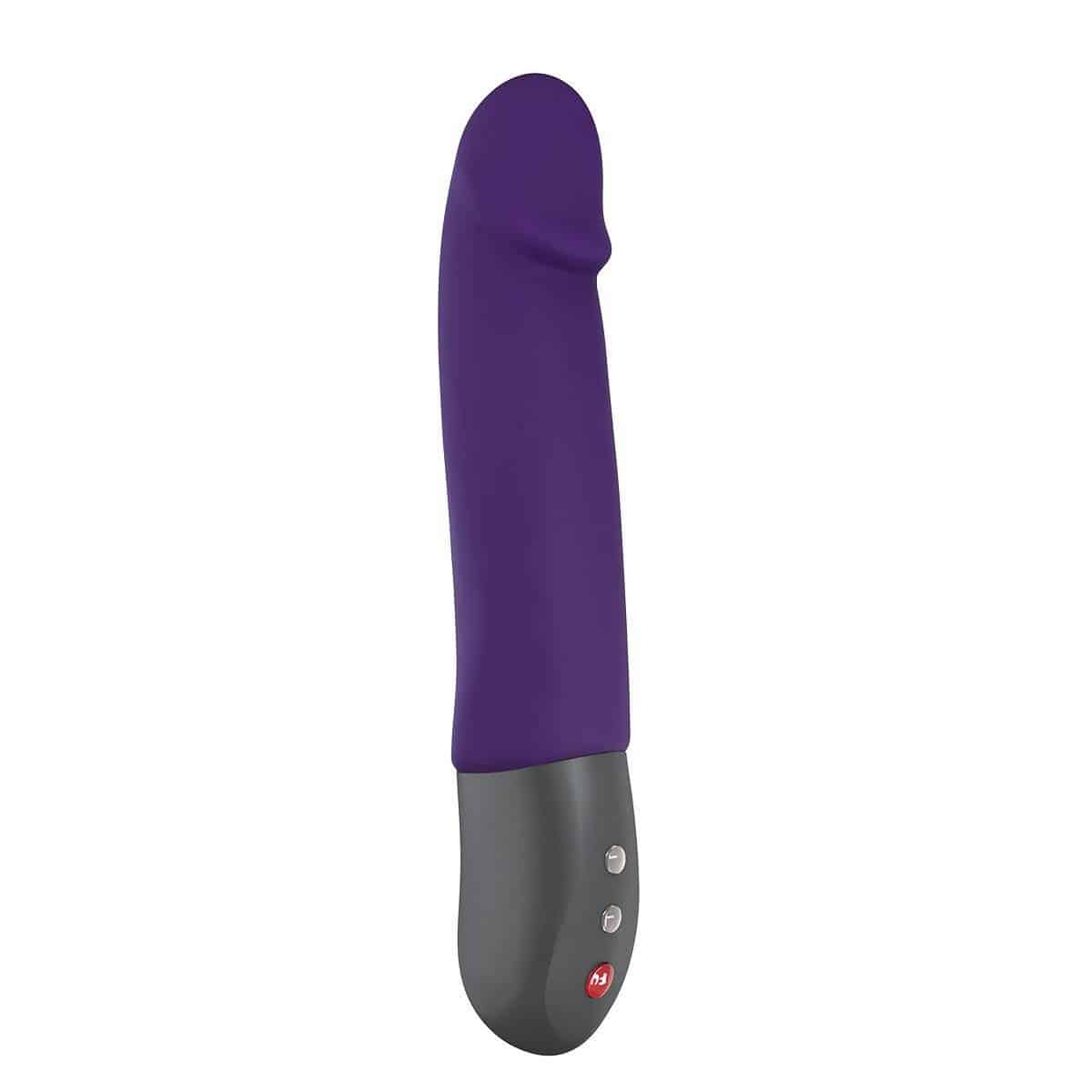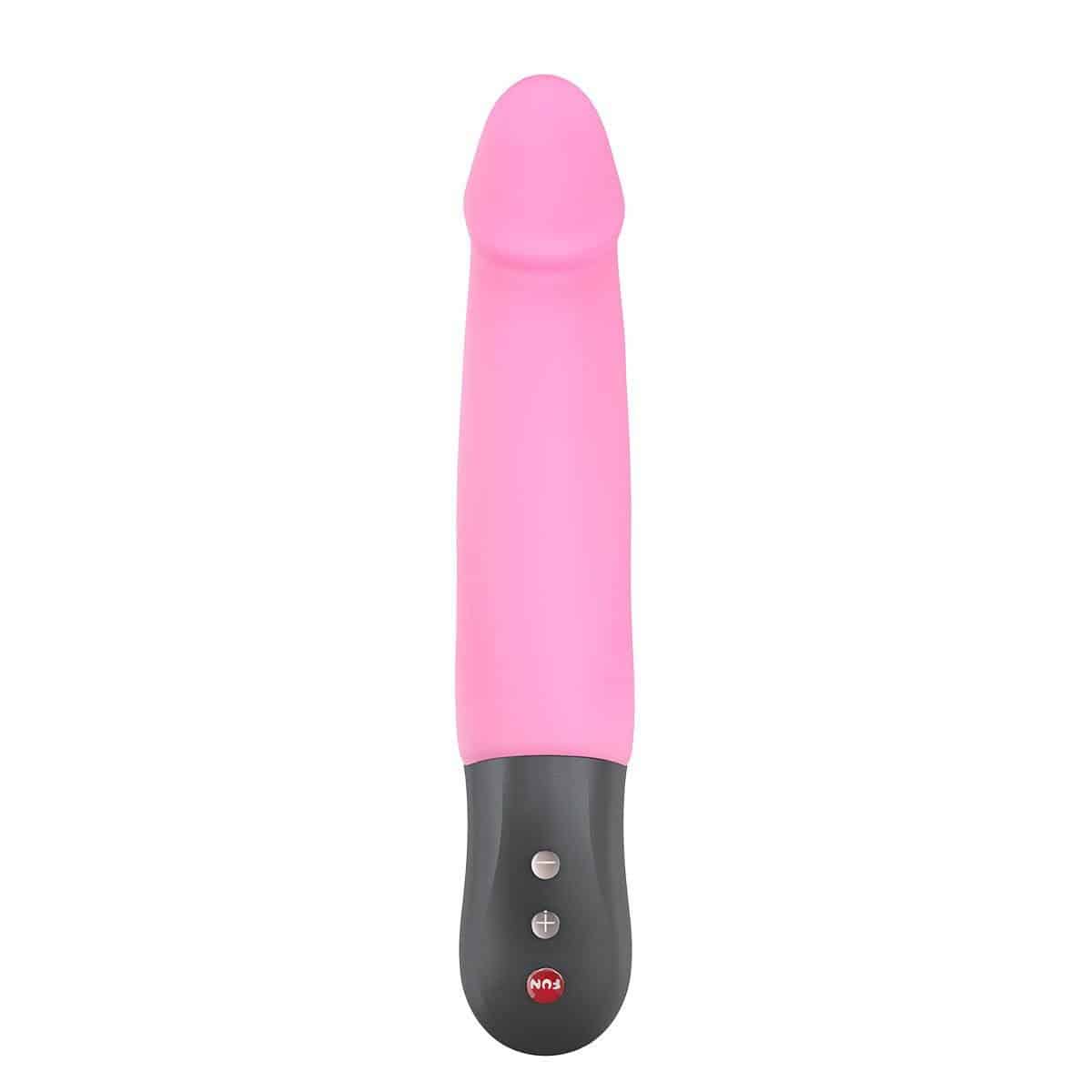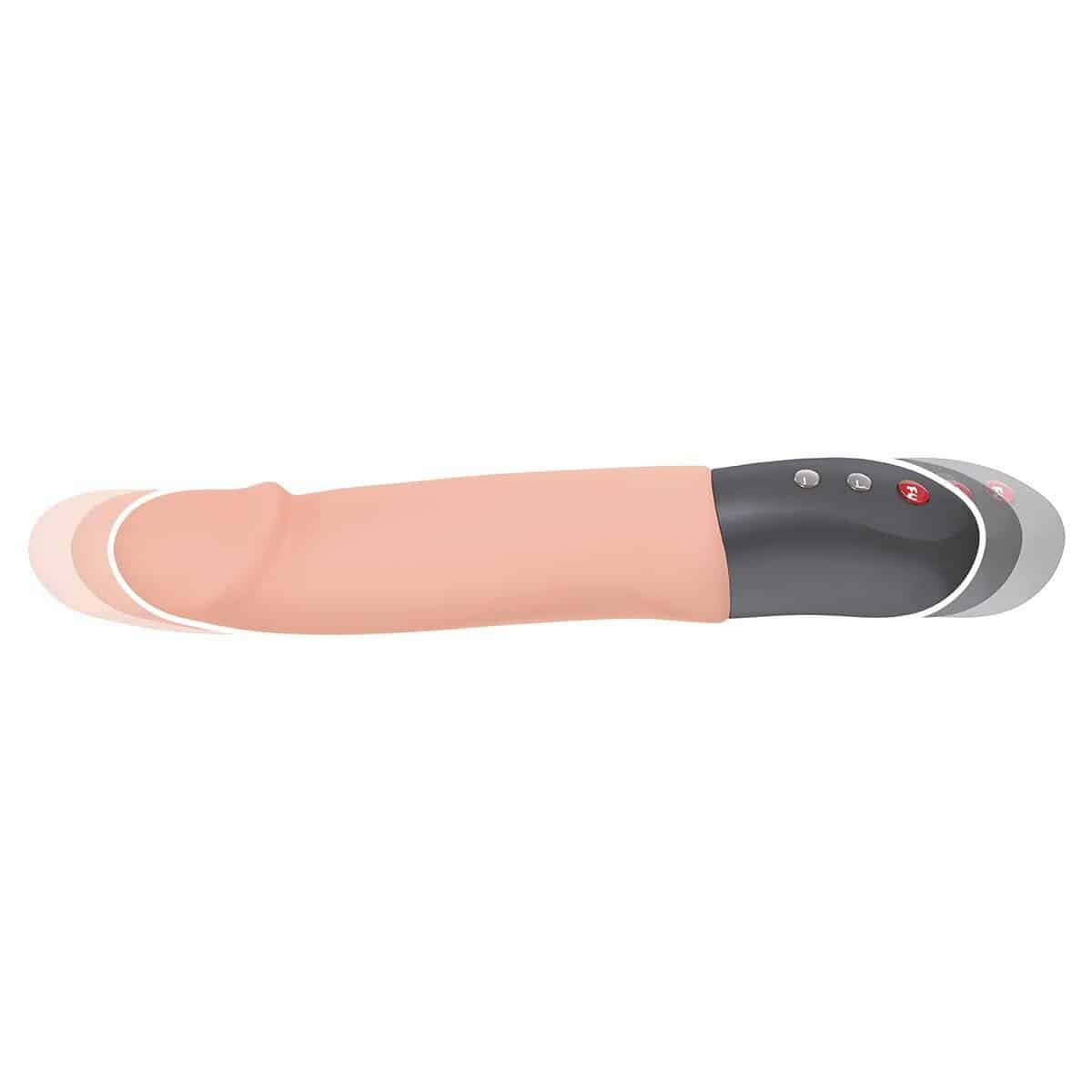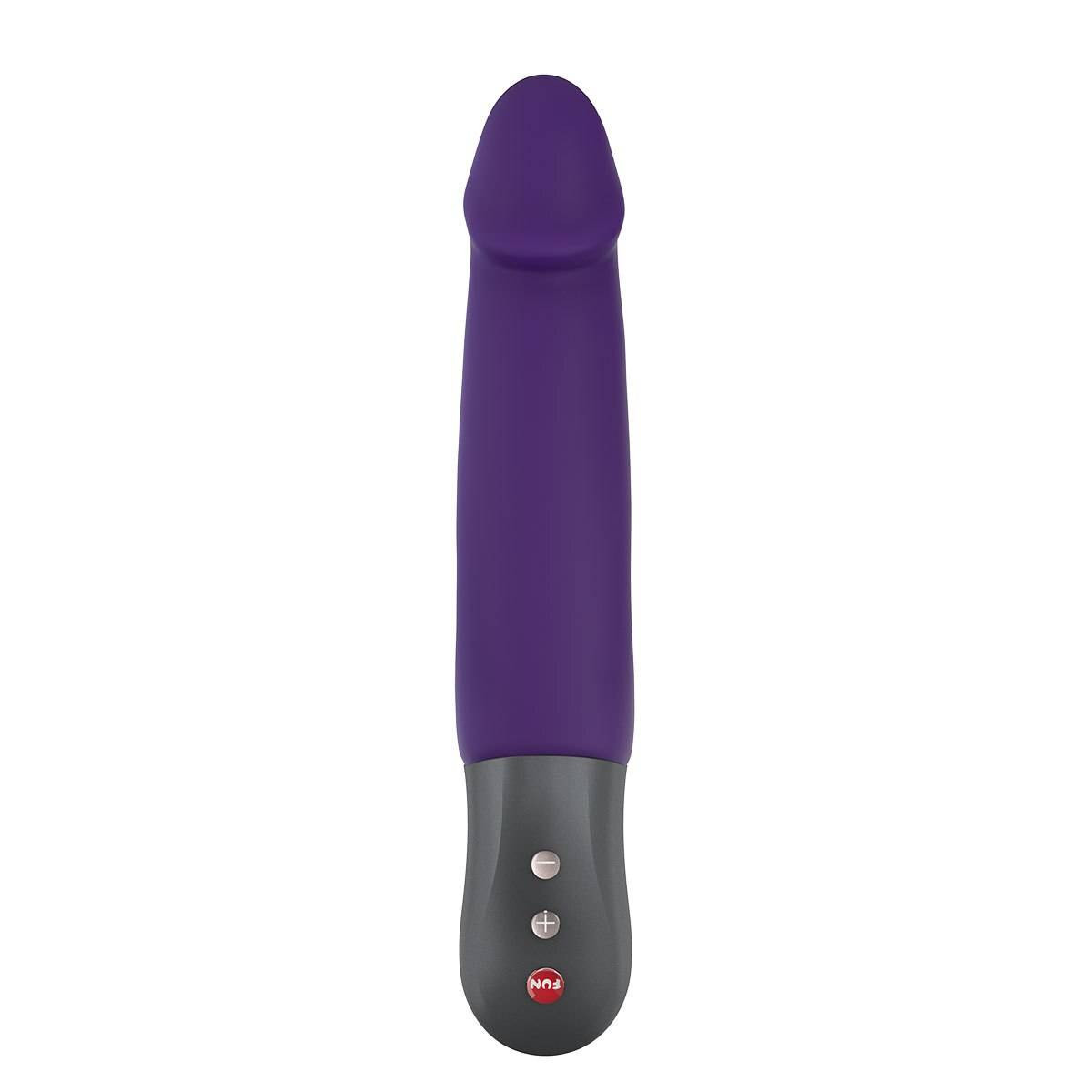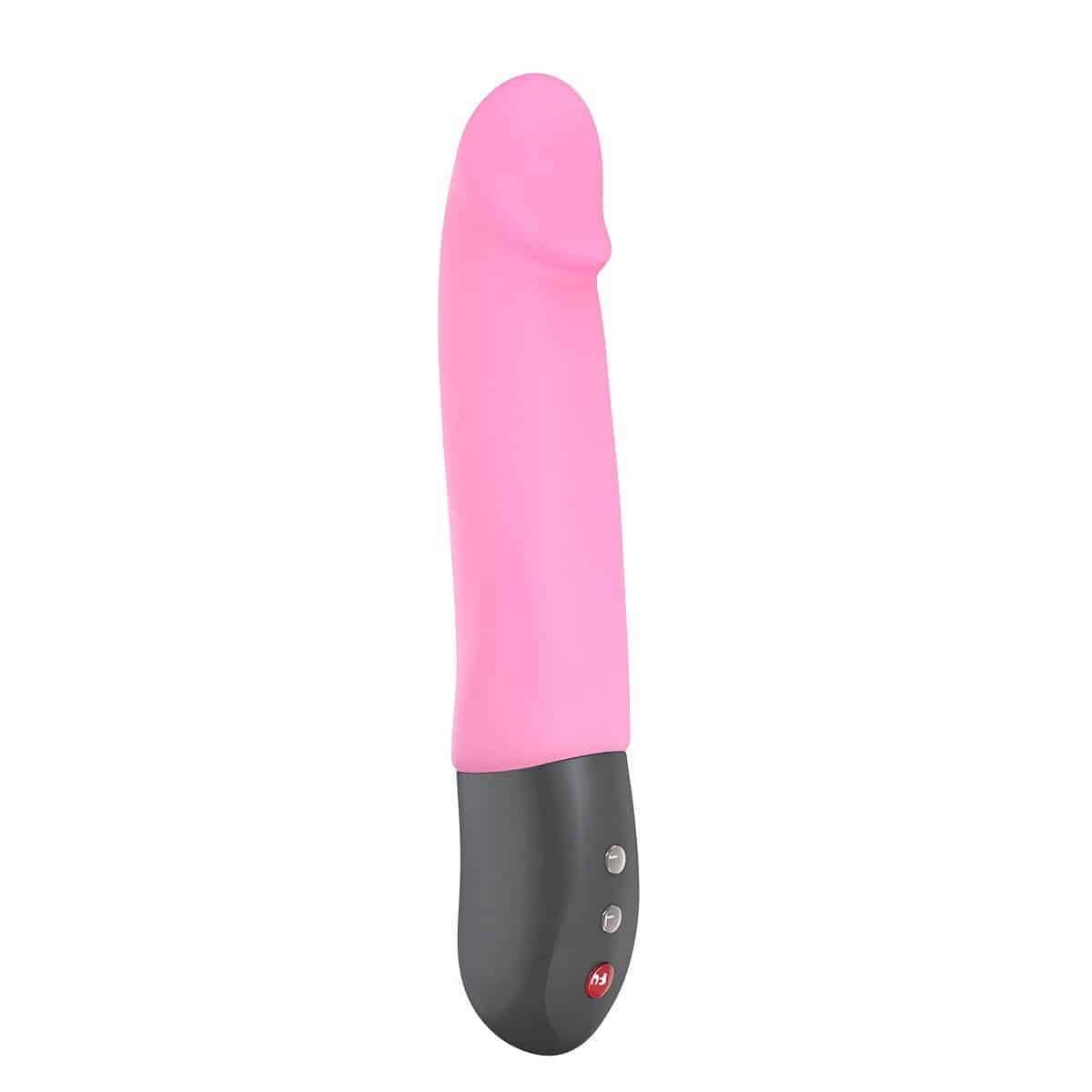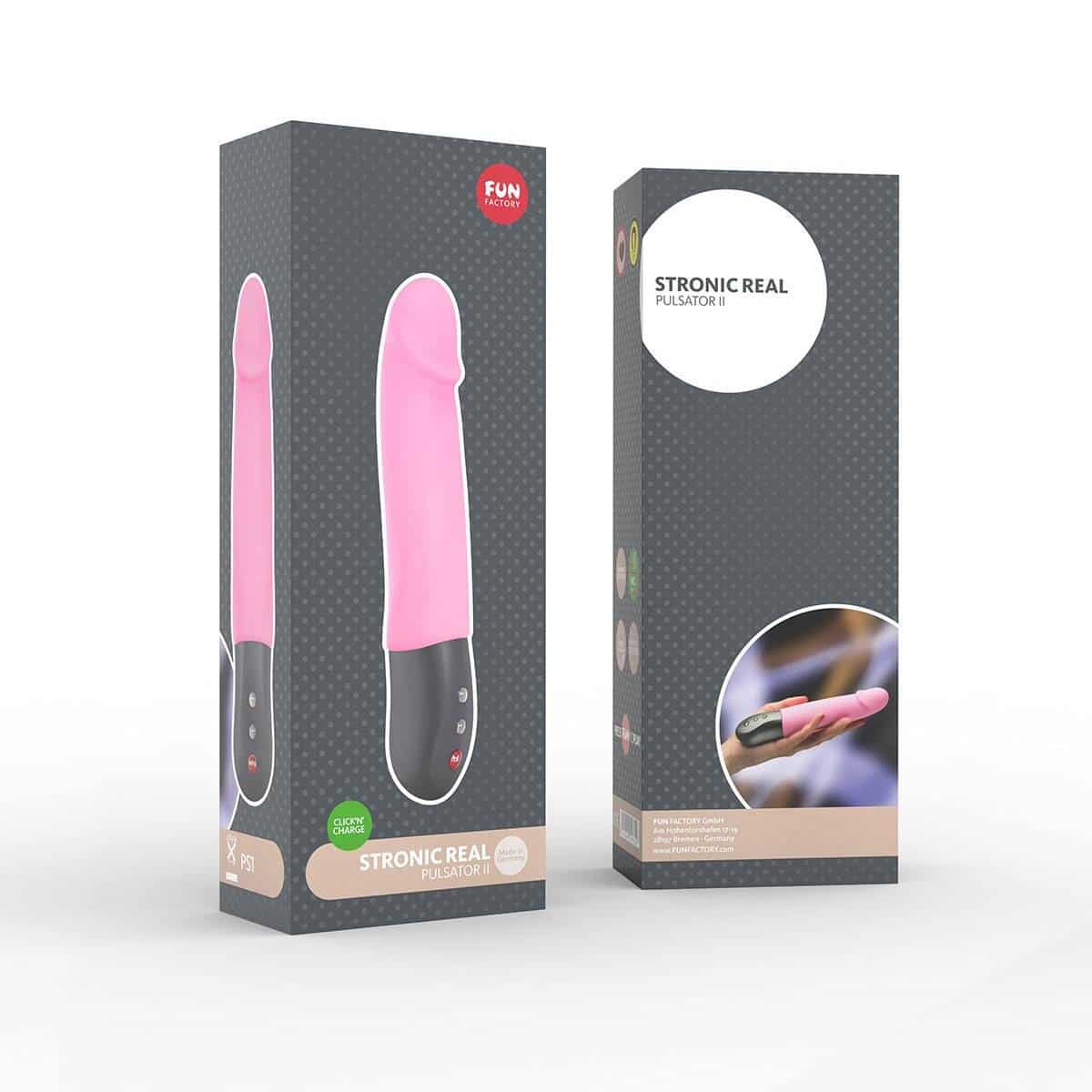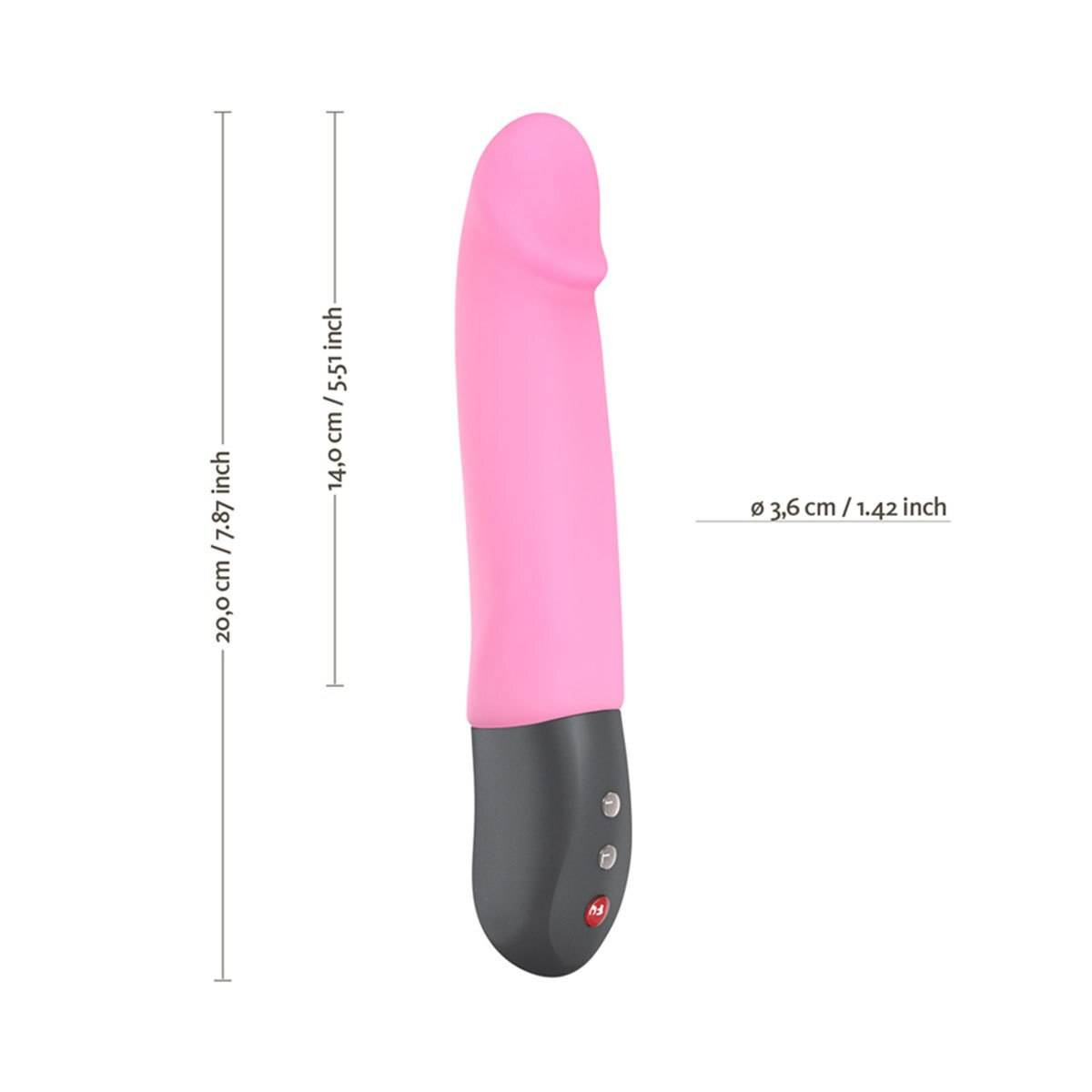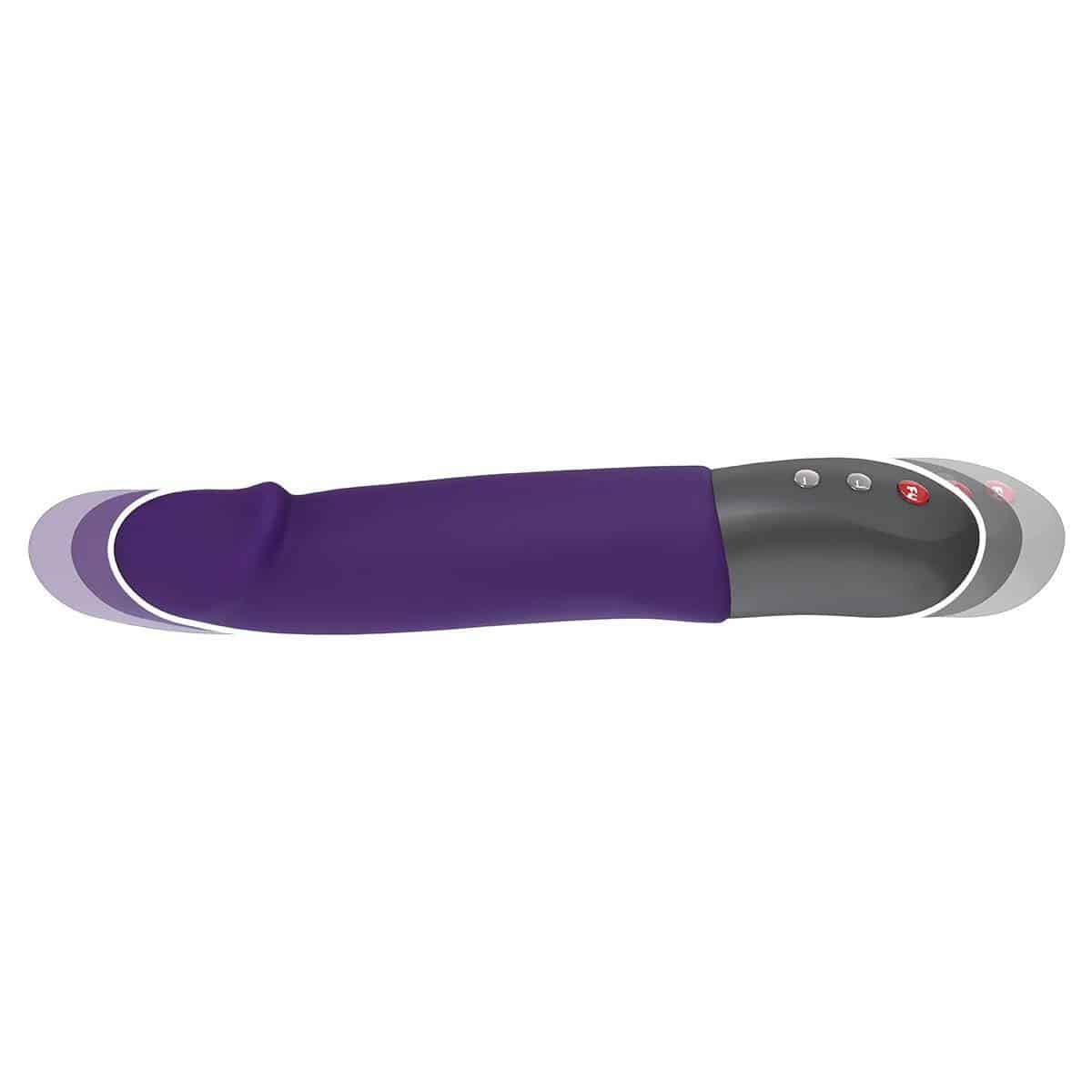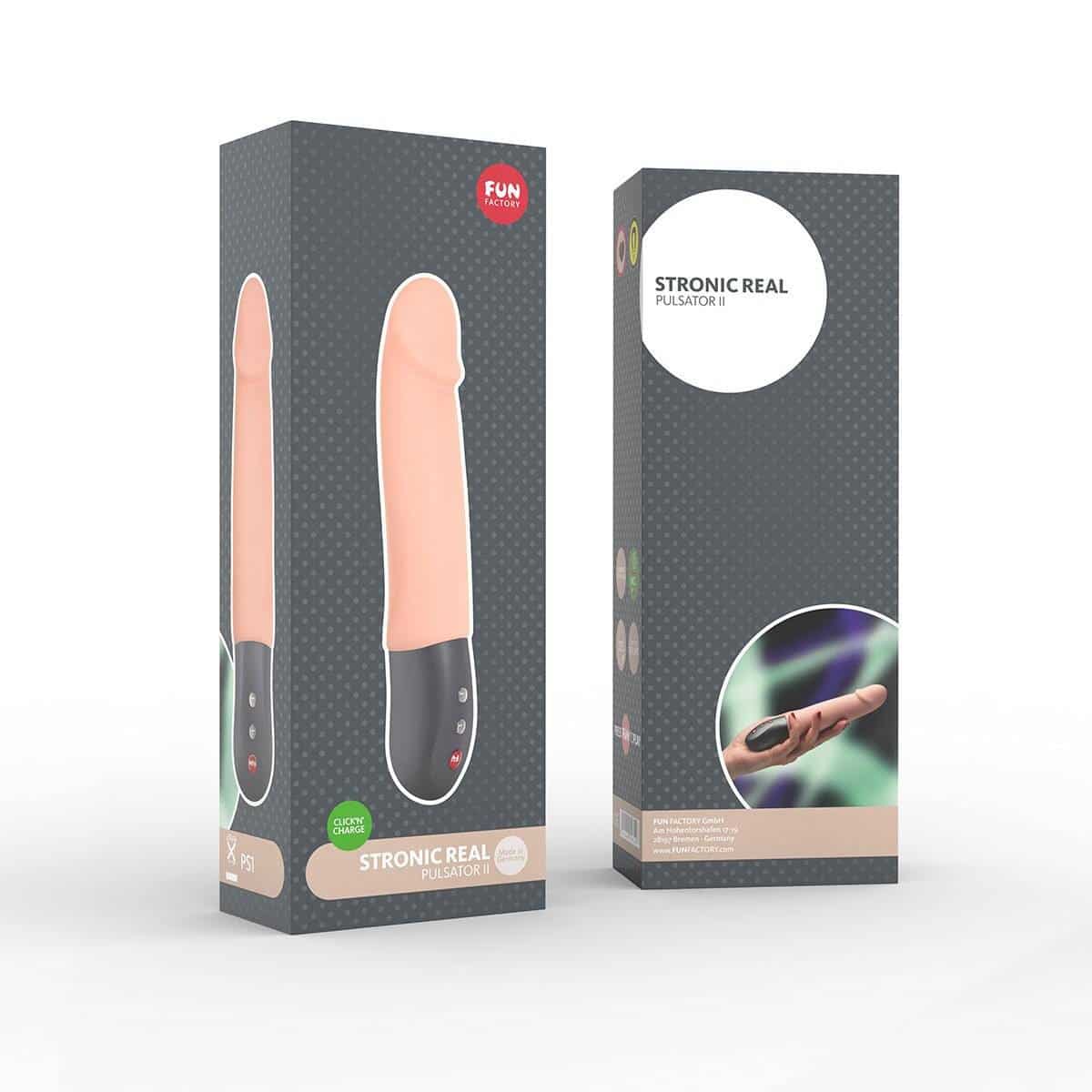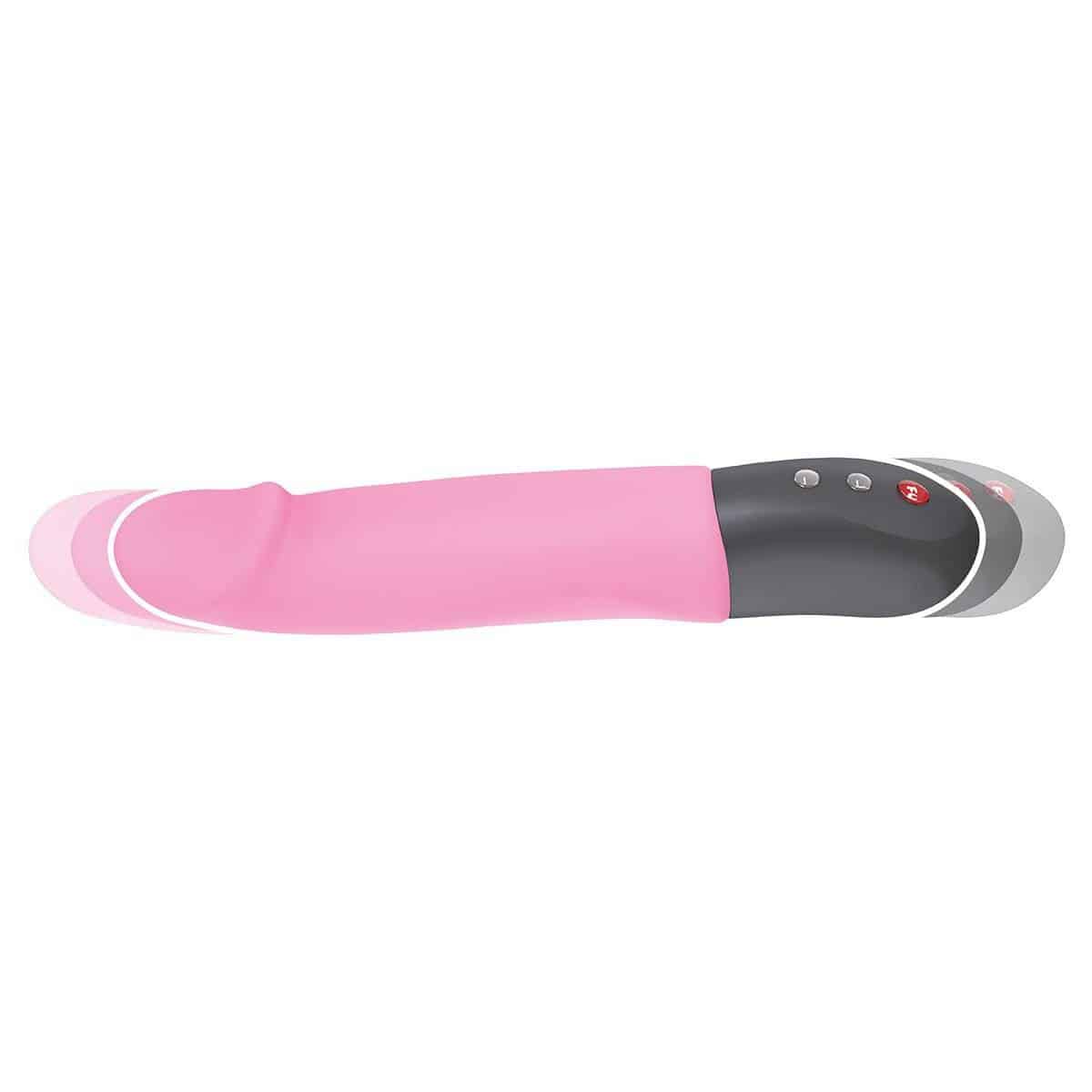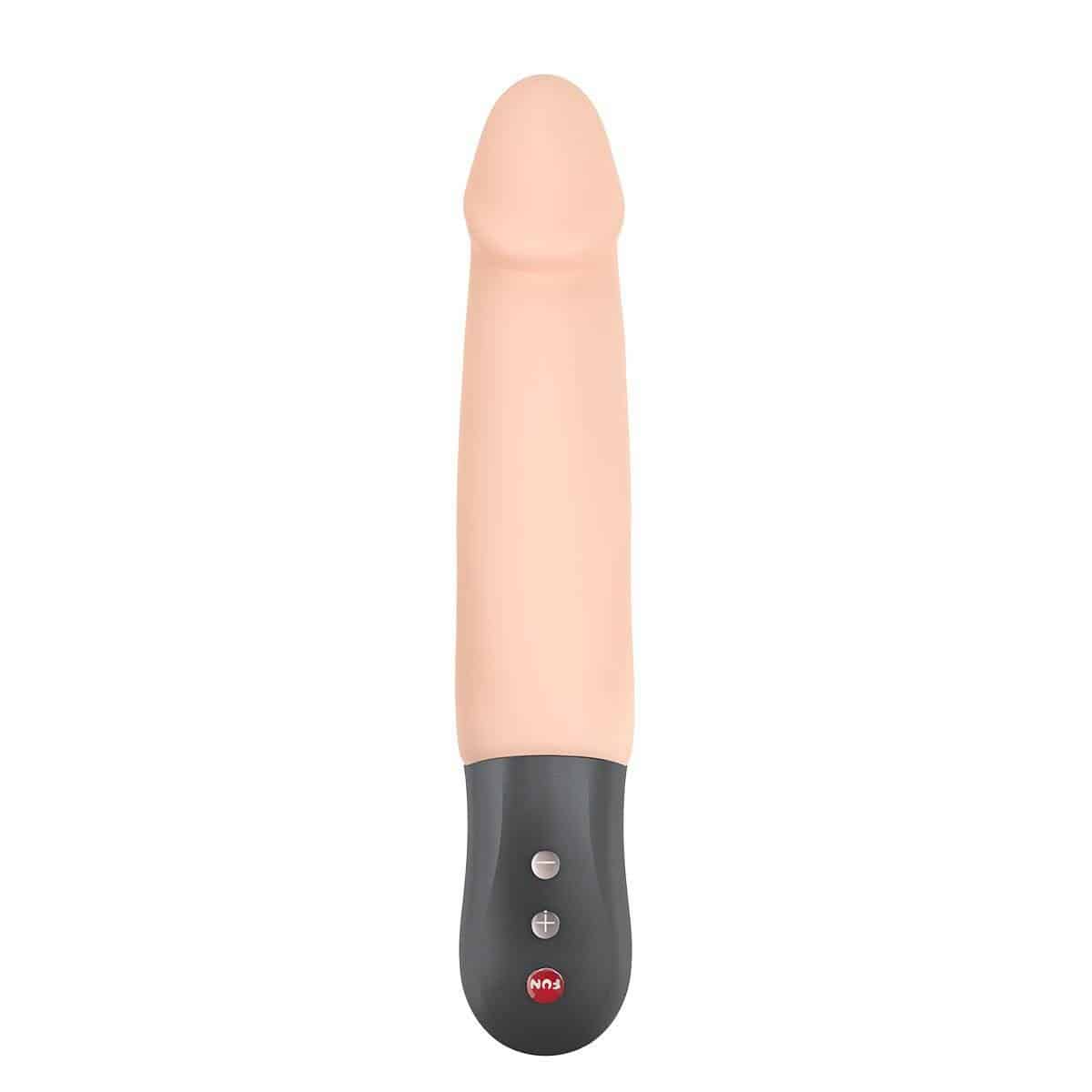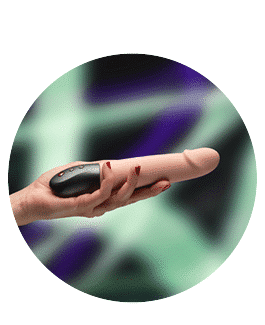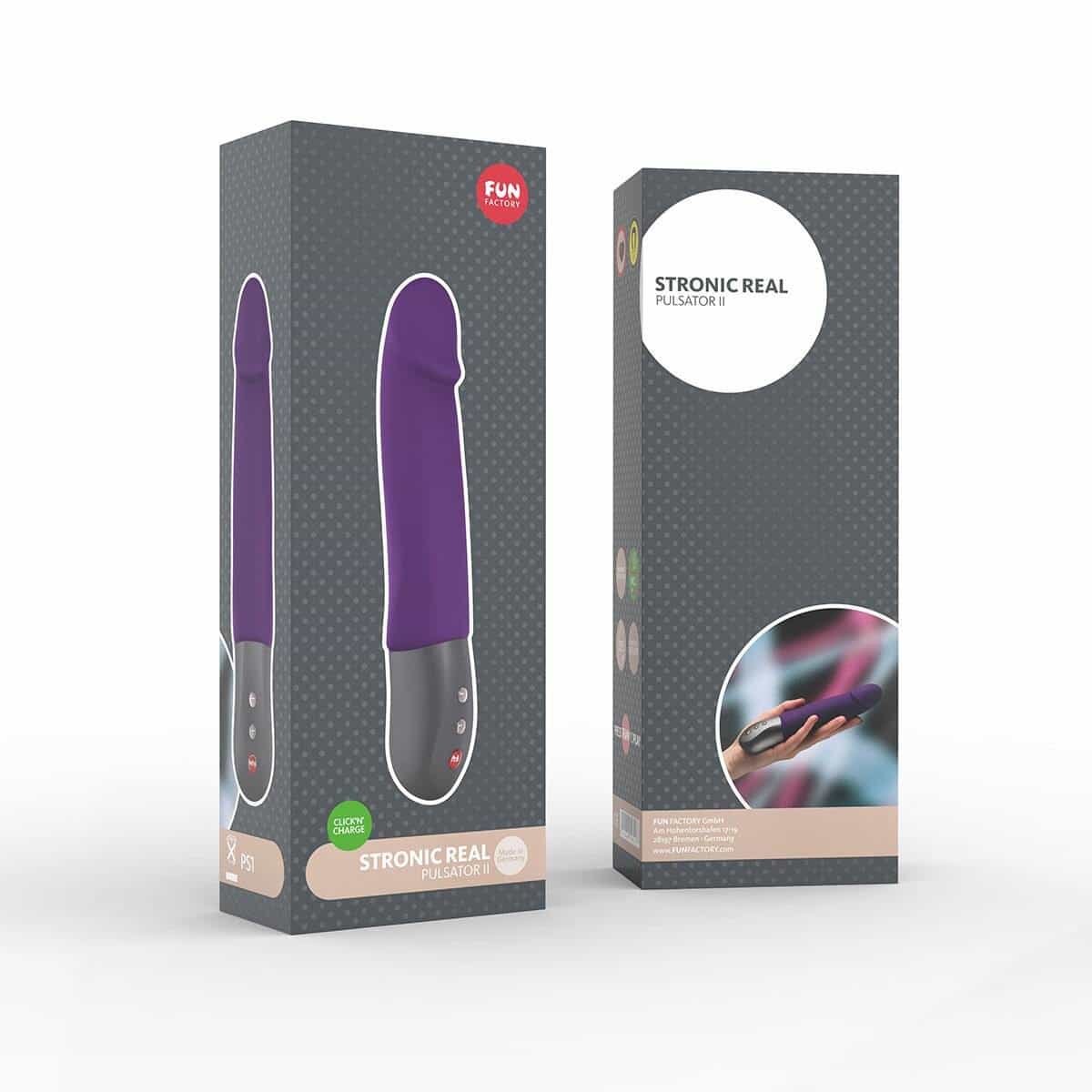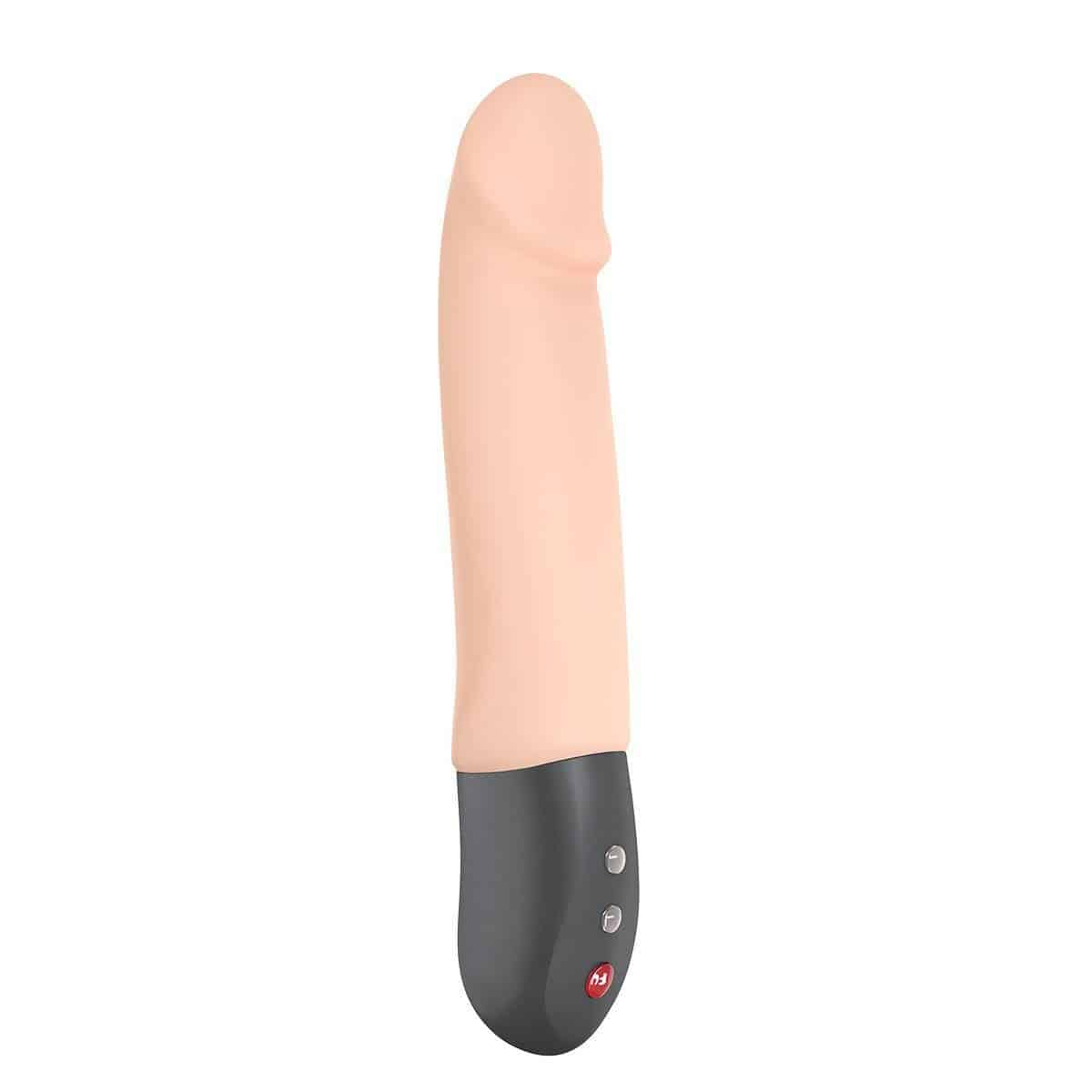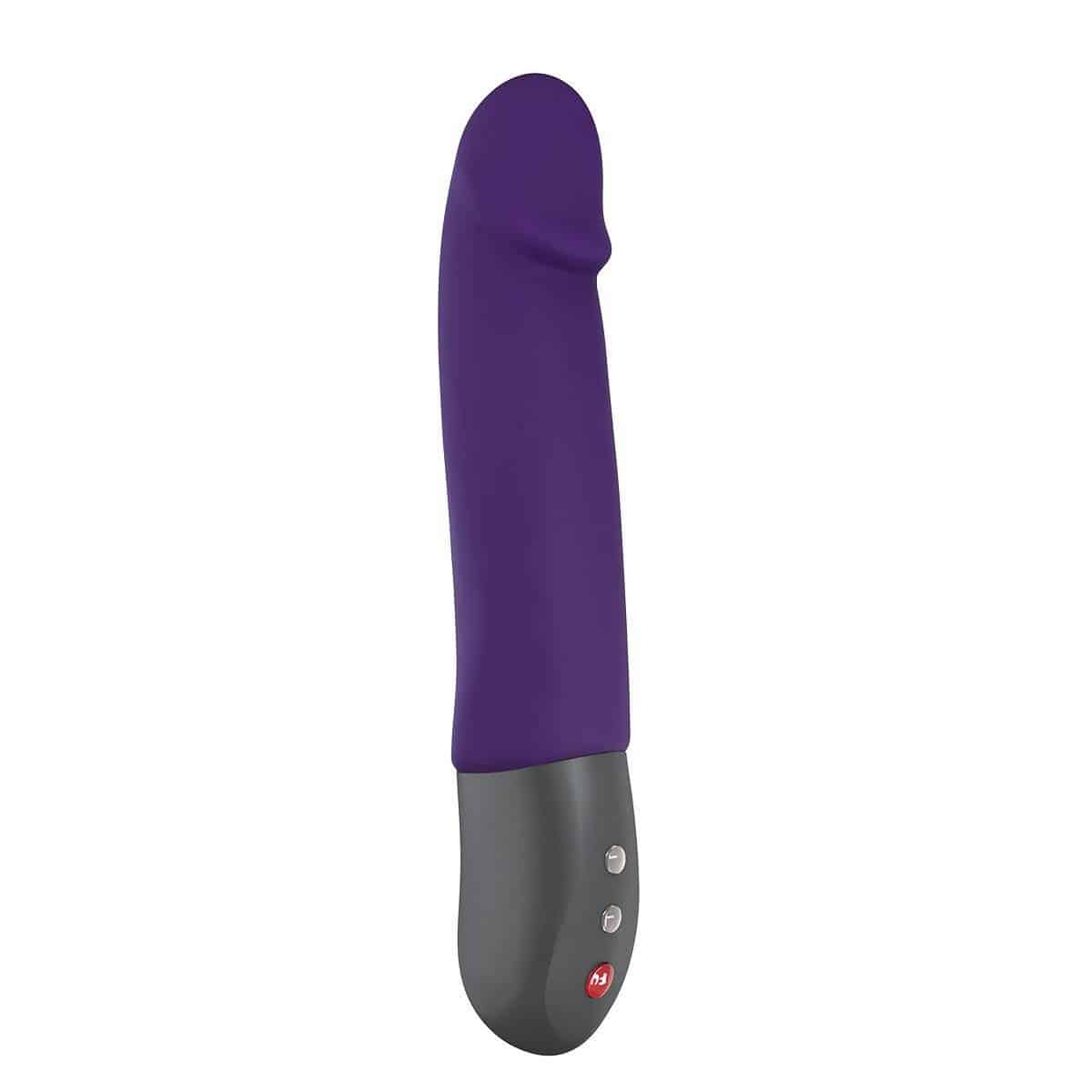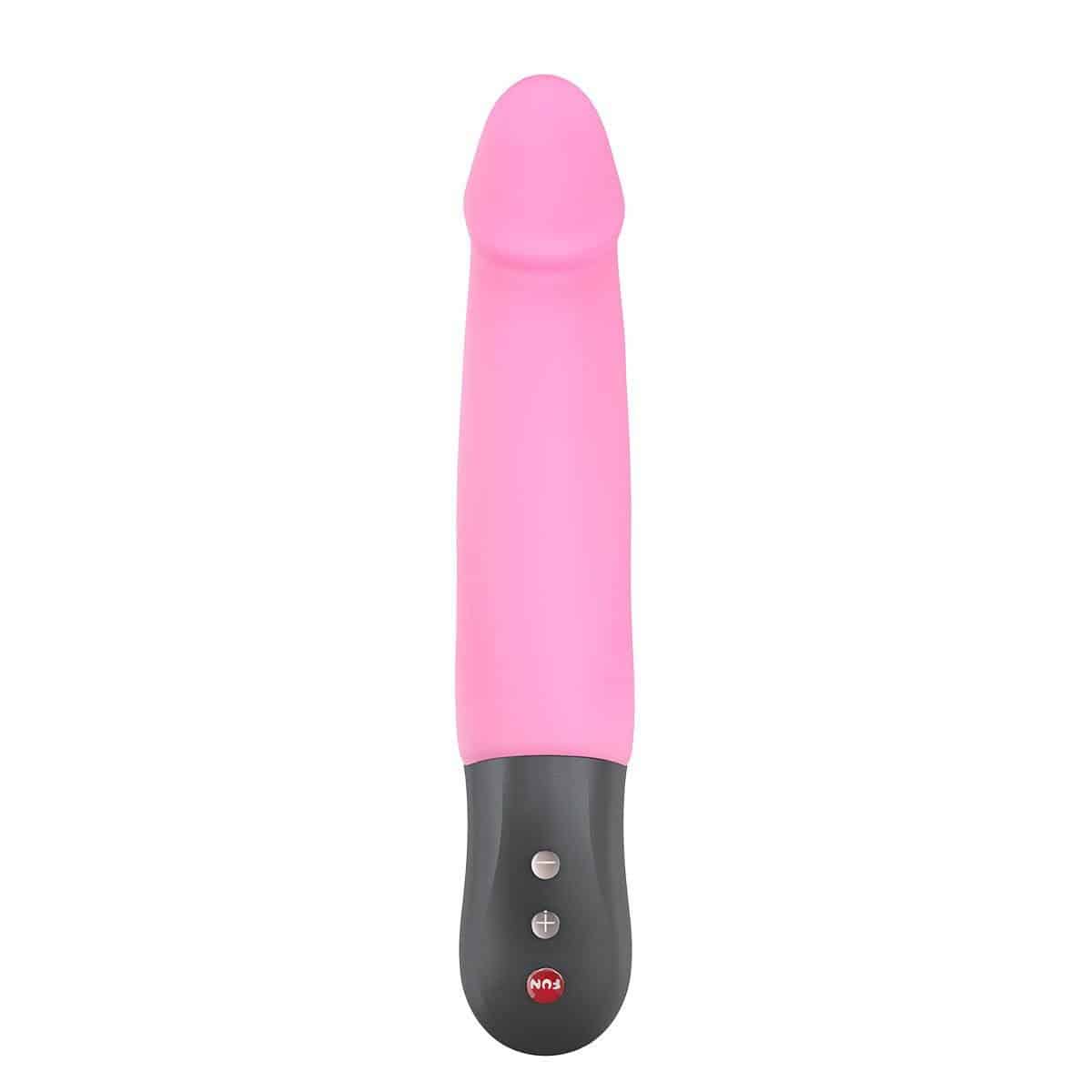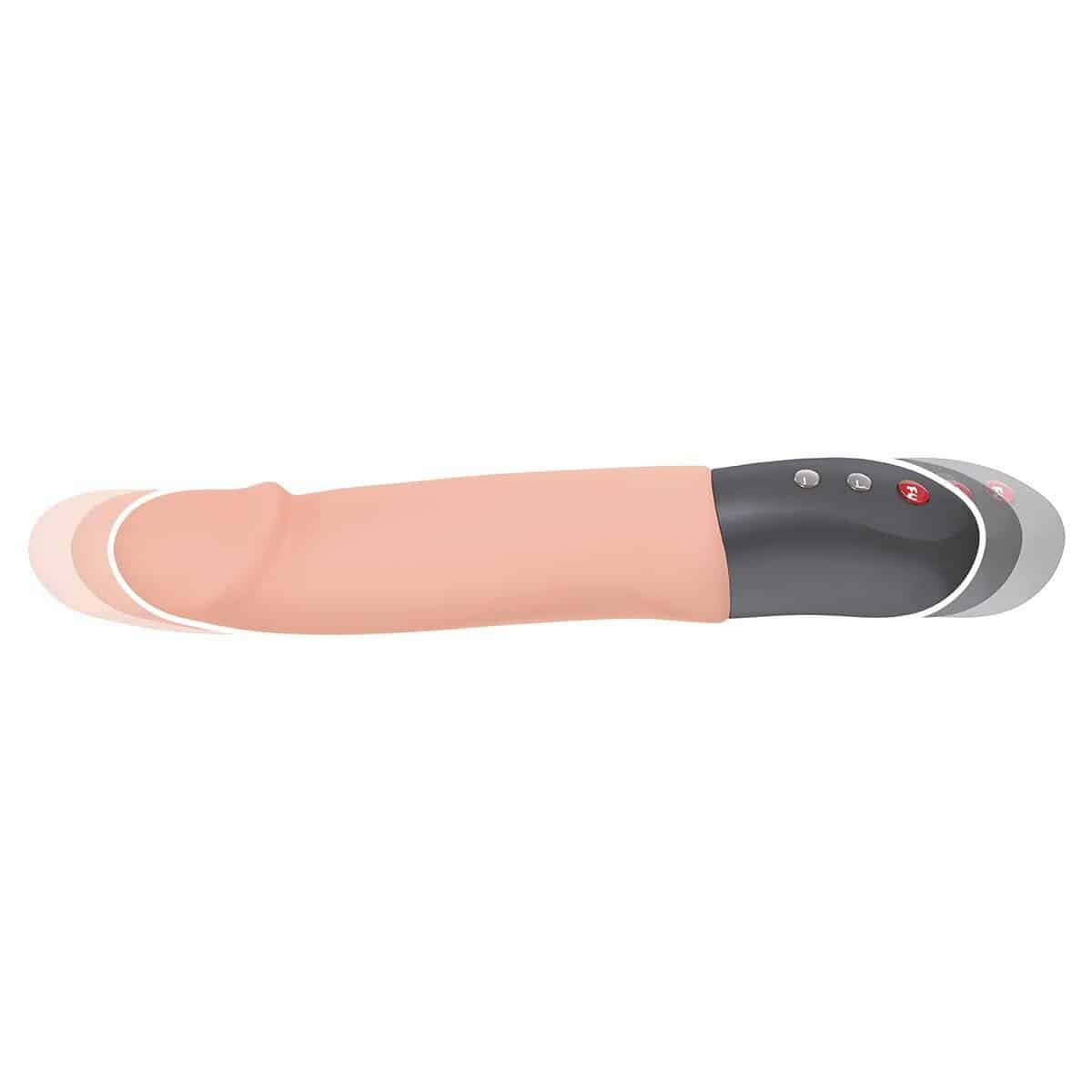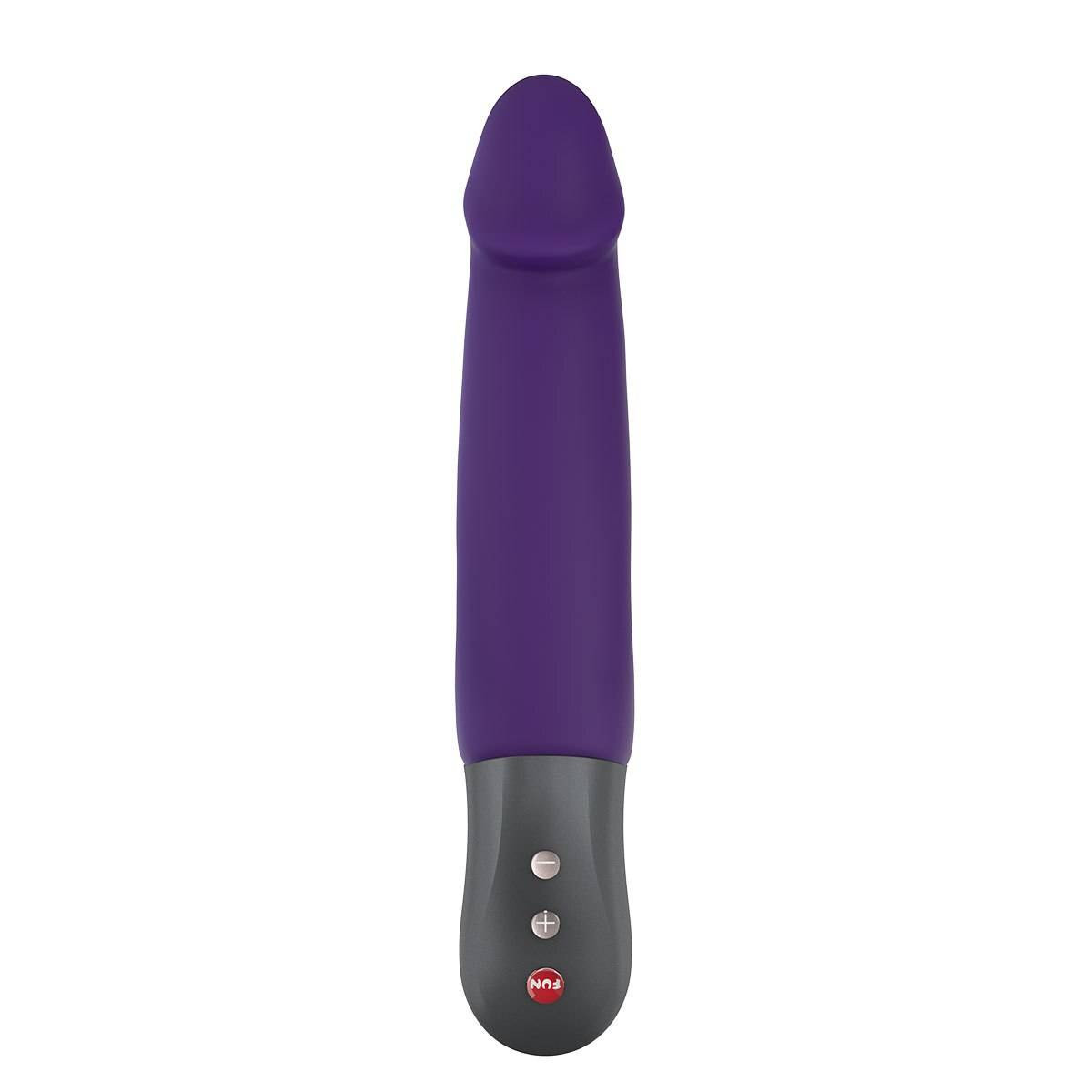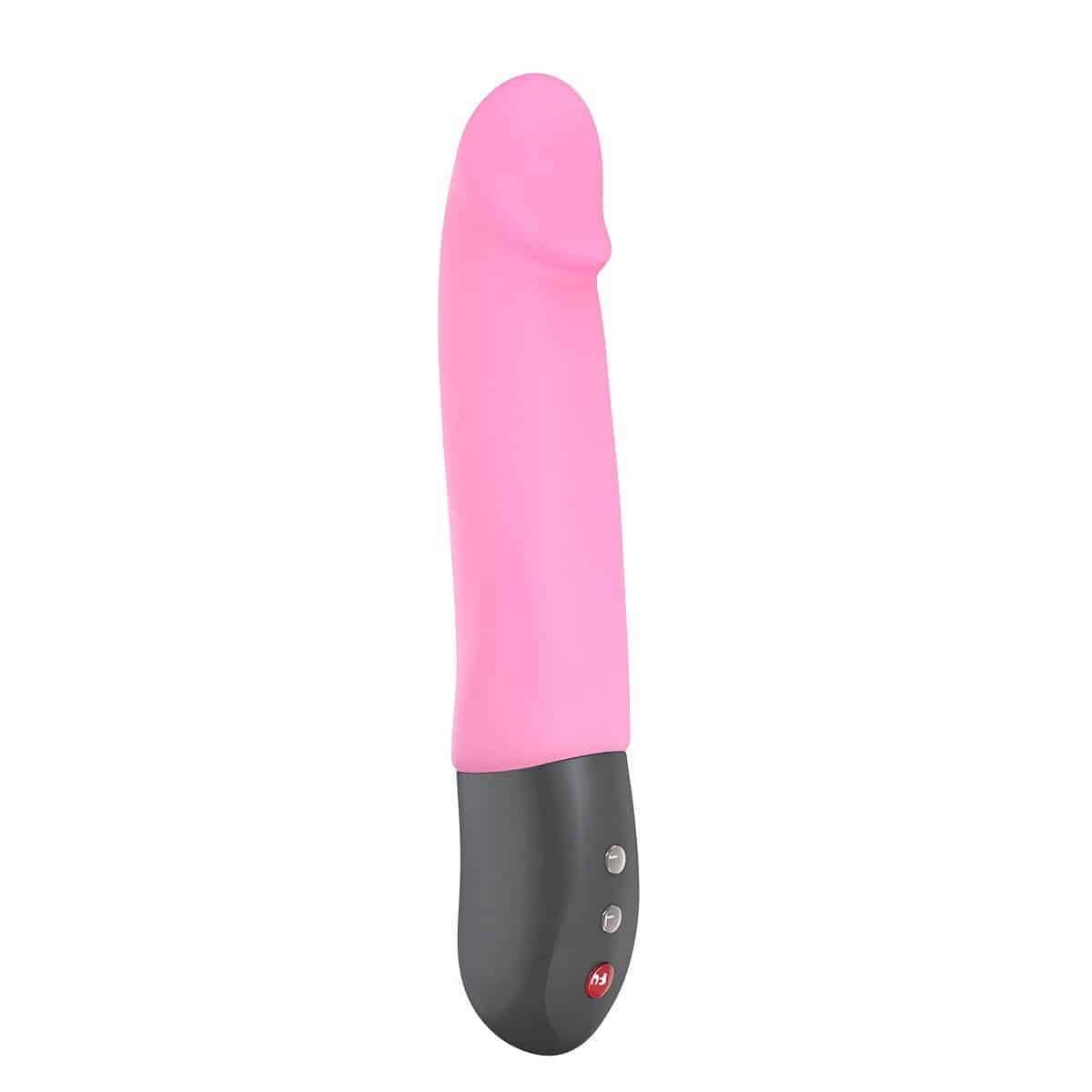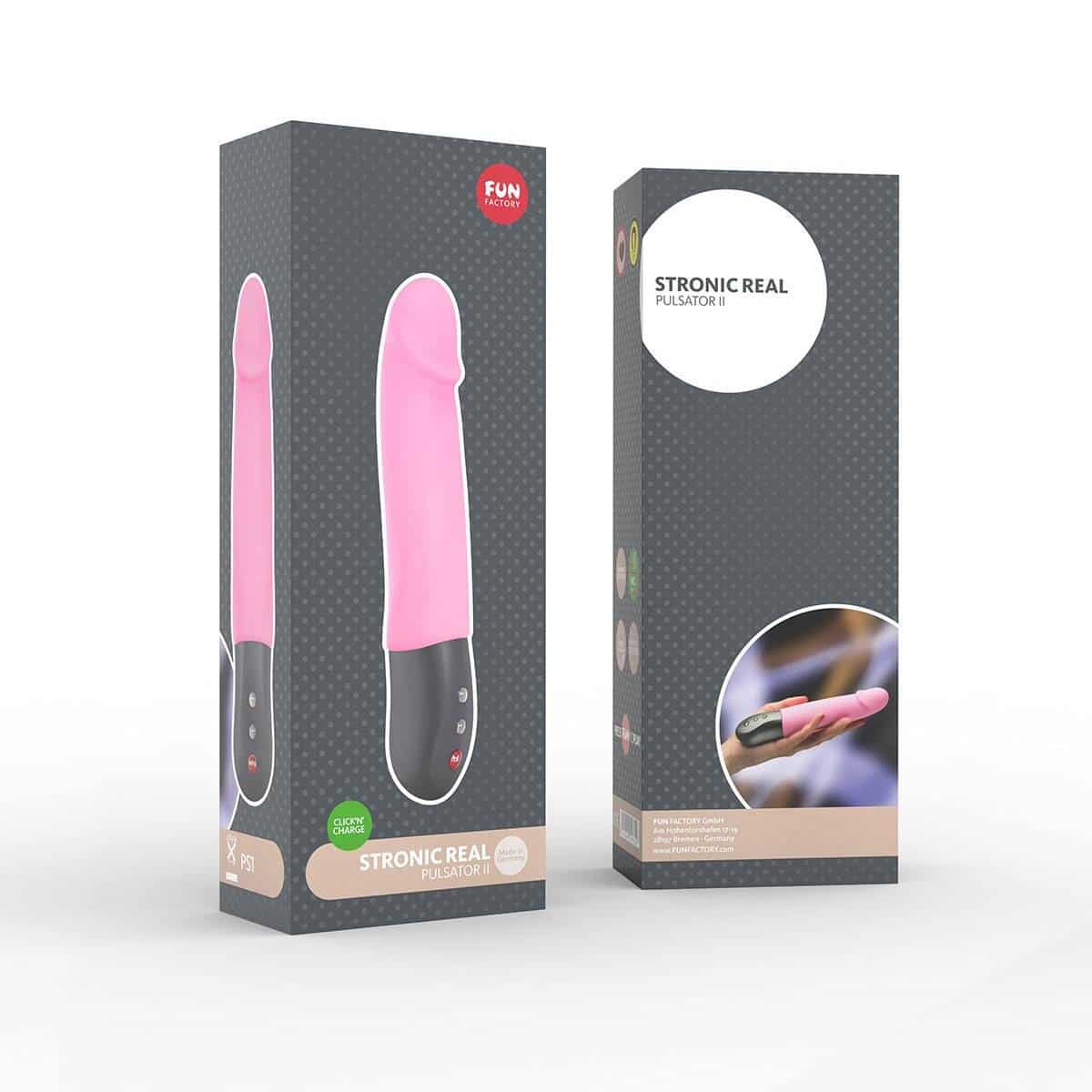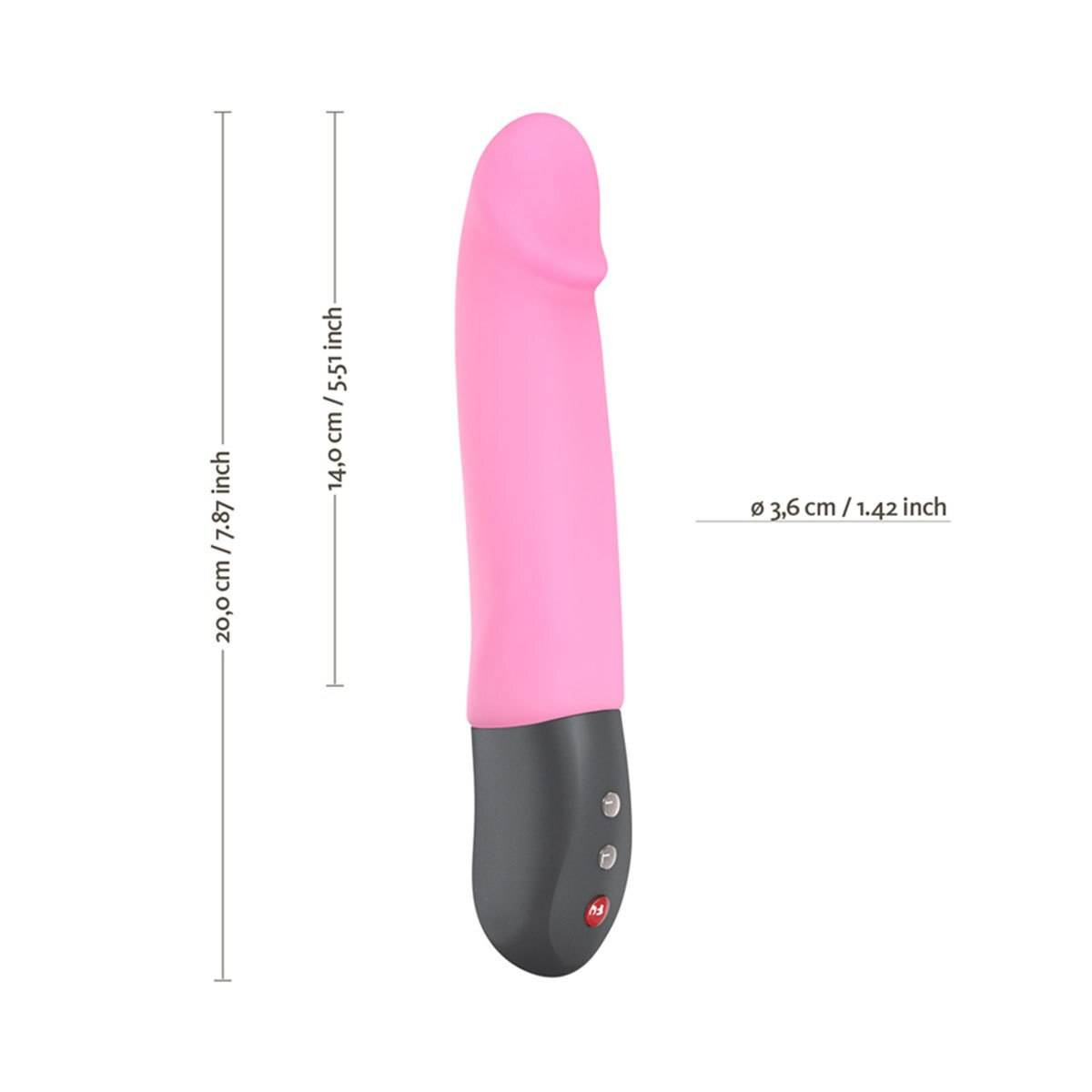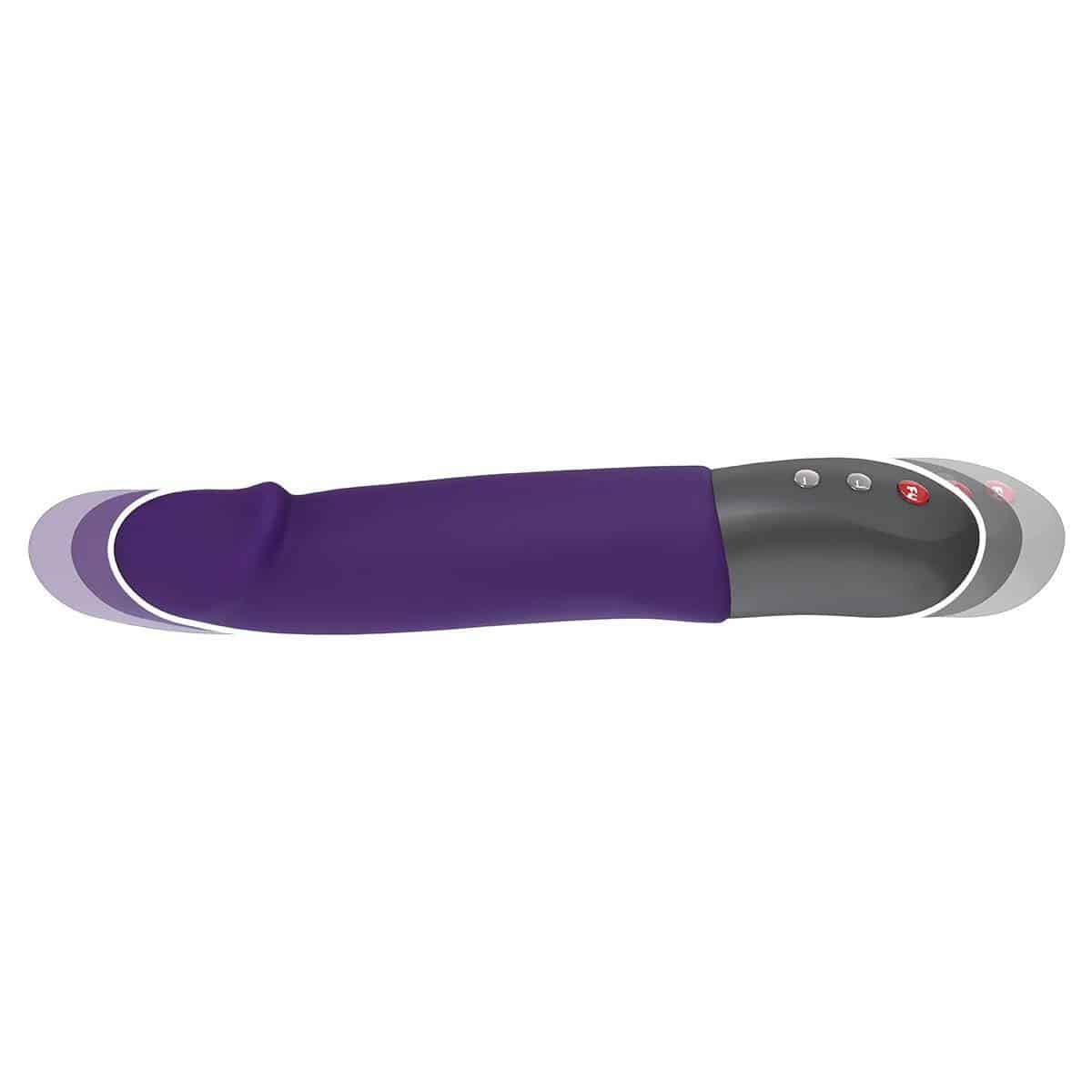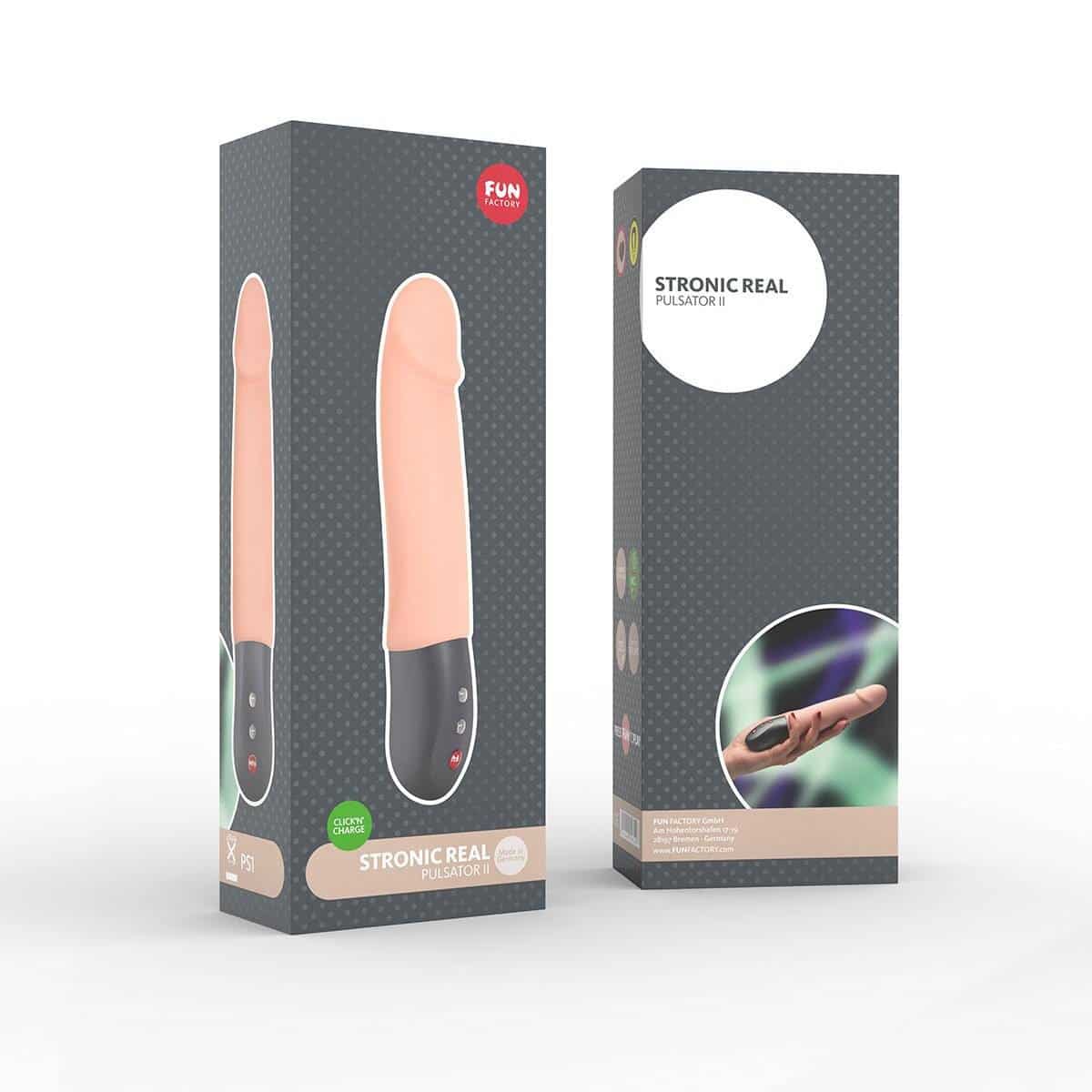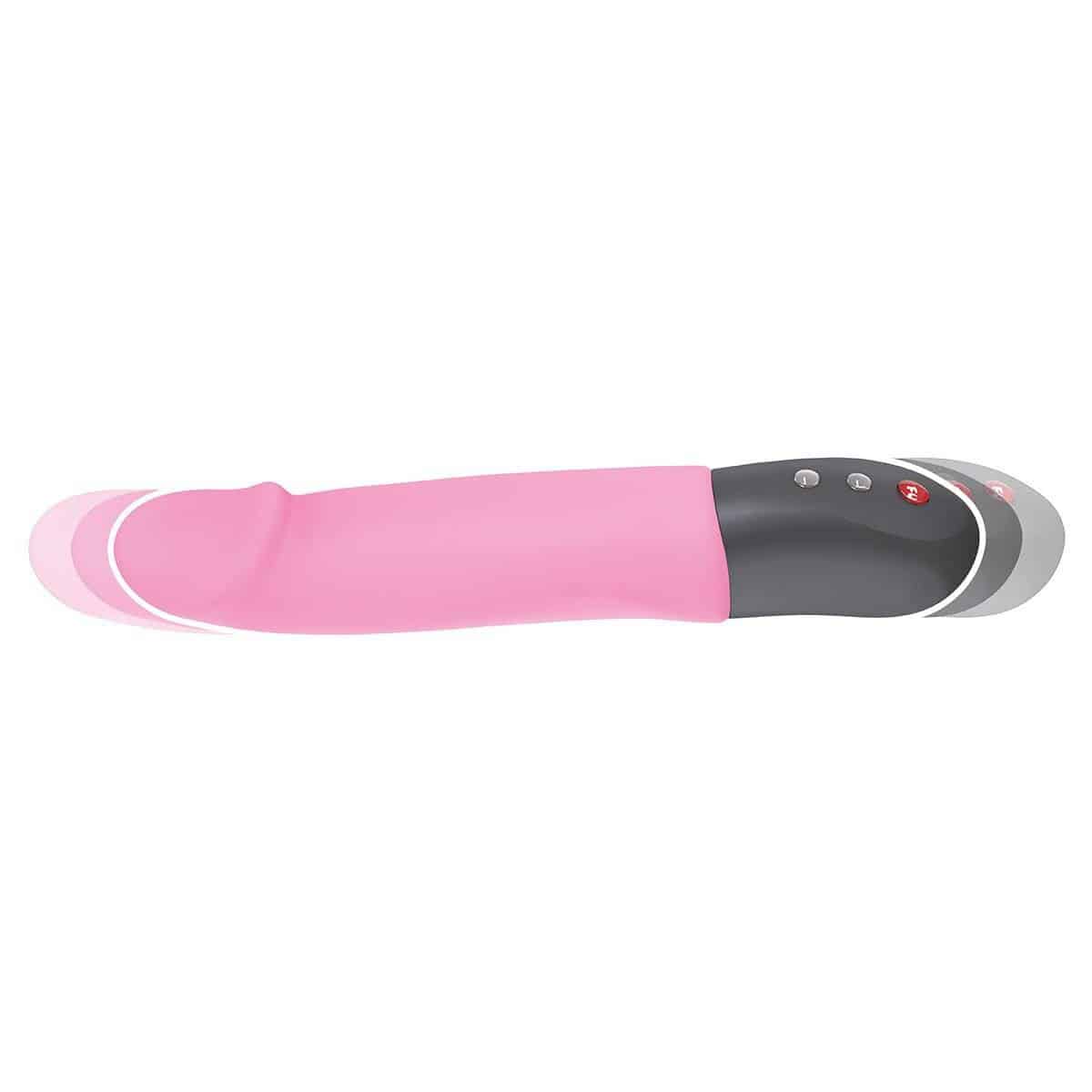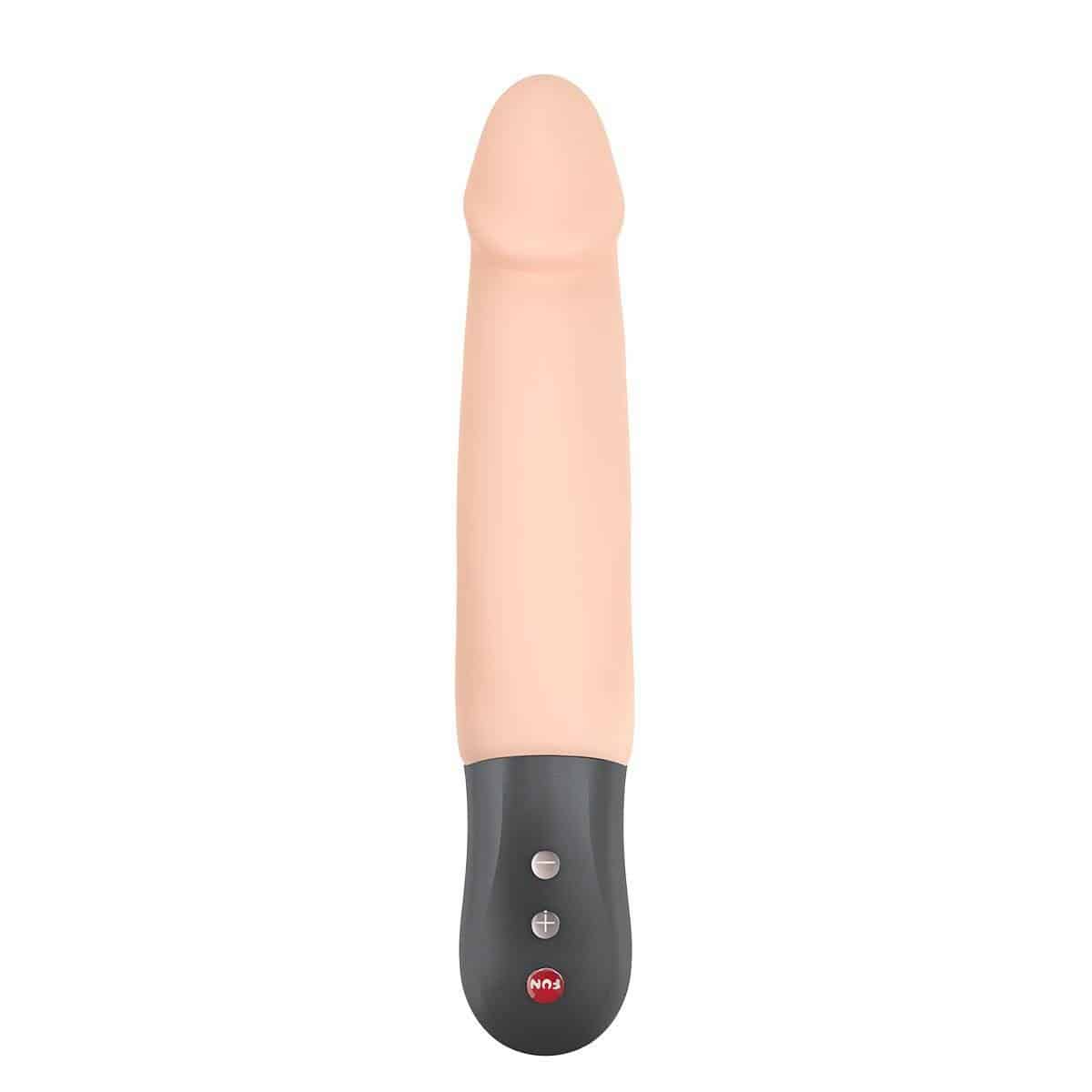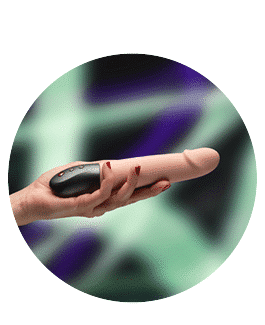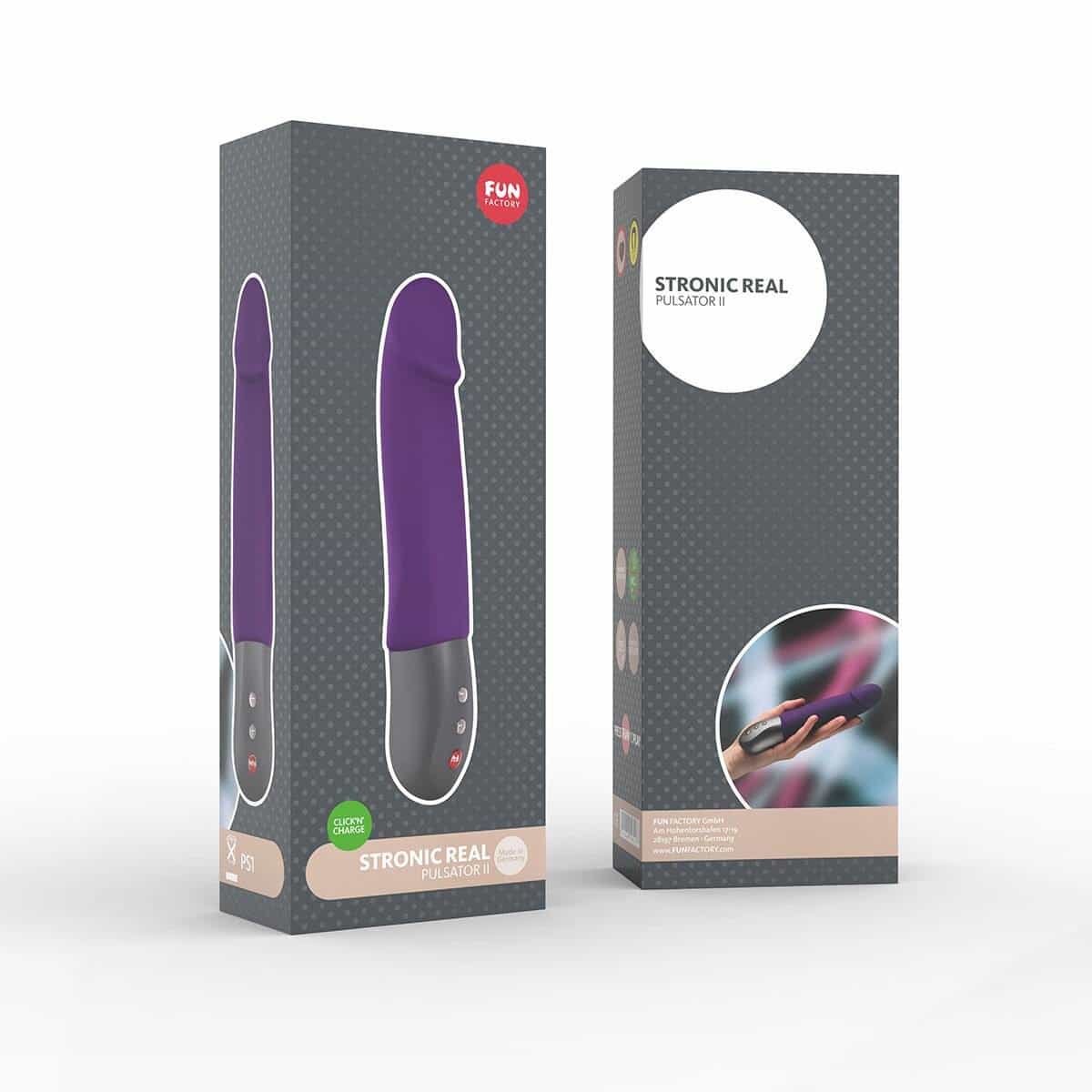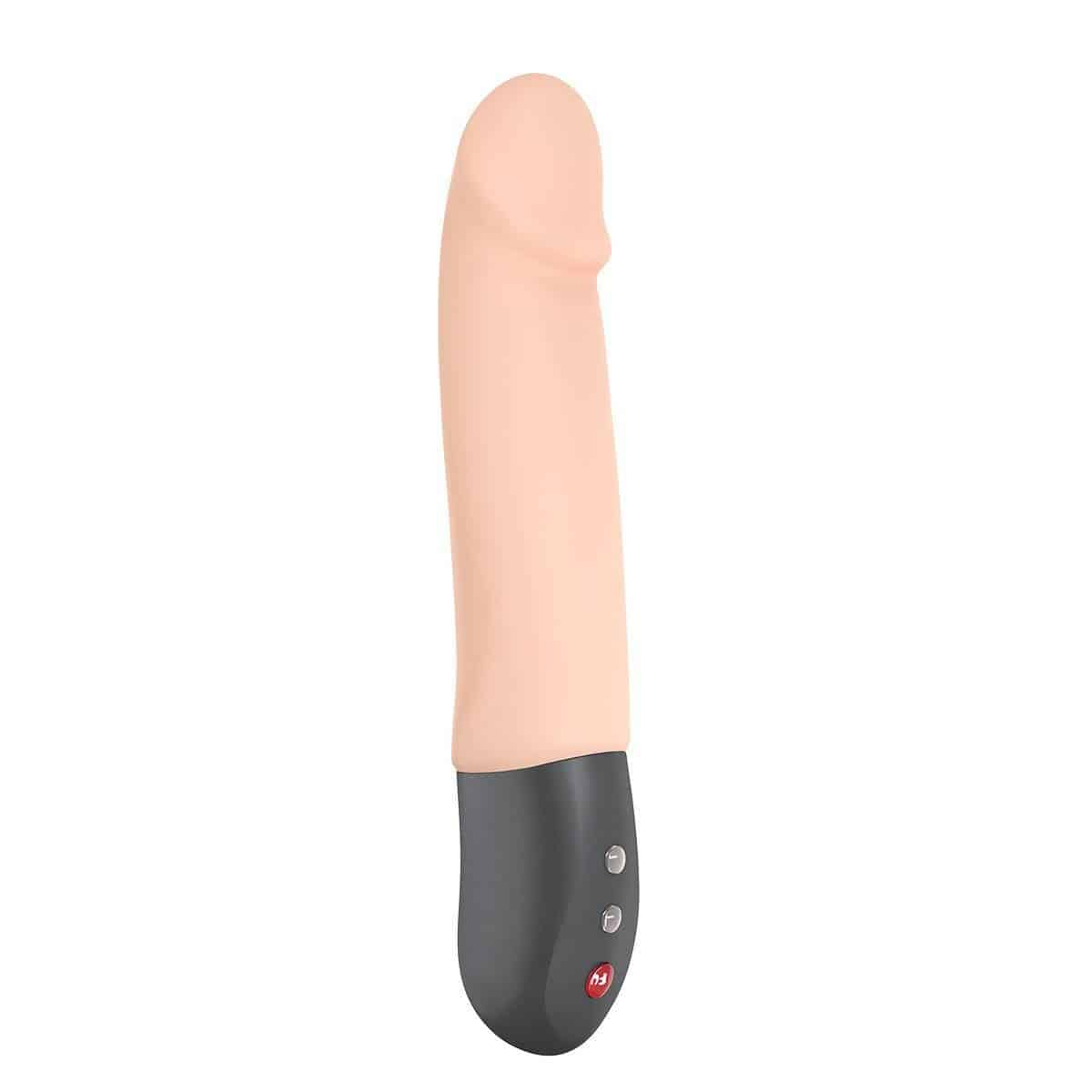 Fun Factory Stronic Real Pulsator
Description
Fun Factory Stronic Real Pulsator
The Stronic Real Pulsator is a realistic looking pulsating and thrusting hands-free sex toy.
PULSATOR VS VIBRATOR
What's the difference between a pulsator and vibrator? A pulsator does not vibrate. It simulates the same sensation and movement of penetration. It is also completely silent whereas a vibrator emits sounds. Furthermore, a pulsator can be used hands-free in most positions.

HOW IT WORKS
This toy converts high magnetic force fields into thrust motions (kinetic energy). Its weight is distributed so that the Stronic G-spot matches the natural rhythms of sex, creating deep and intense thrusts in a back and forth motion that work with its 10 speeds and thrusting patterns. (However, when set to a higher speed, the thrusting motion can create a stimulation like a vibrator.)
FULL ORGASM
Want a fuller orgasm? The Stronic Real massages the internal clitoris (the clitoral legs) with every thrust.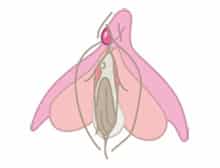 Combine it with a favorite external luxury vibrator for an amazing orgasm!
WATERPROOF
Since the pulsator is 100% waterproof, it can be used anywhere.
EASY TO USE
Lighter and slimmer than the original Stronic Pulsators, the Stronic G includes 7 speeds, 3 rhythms, easy-to-use interface. It is excellent for travel thanks to its travel lock. This pulsator is also very quiet, so you can concentrate on what is really important.
RECHARGEABLE
The Stronic thruster is fully rechargeable thanks to Fun Factory's Click 'N' Charge system. The Stronic buttons light up when charging. When fully charged, the charging process is complete and you will have up to 3 hours of play time.
TO USE
The Stronic comes locked. Press the FUN button and "+" at the same time for 2 seconds to unlock. Press FUN for half a second for the pulsating to begin at medium thrust. Use the "+" or "-" to choose from 10 thrusting motions. Press the FUN button again to turn off the toy. Press the FUN button and "-" button for 2 seconds to lock. This luxury sex toy works best with a water-based personal lubricant.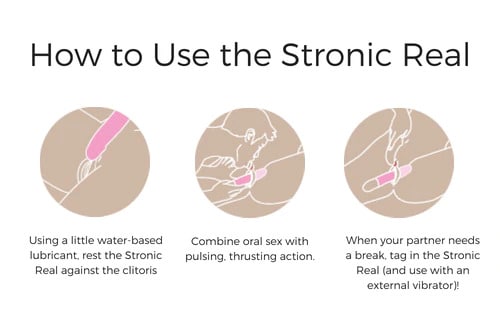 Features:
Not a vibrator – it's a PULSATOR with "naturalistic" rhythmic thrusts
Hands-free sex toy
10 Speeds and Pulse Patterns
Press

FUN

to play and easy to use controls
Key lock option for easy transport
100% medical grade silicone
100% waterproof and easy to clean
Rechargeable
Travel lock
NOT recommended for anal
2 Year Manufacturer's Warranty
Please note: Charge pulsator for at least 6-8 hours before first use.
Measures | 7.87″ x 1.42″
Insertable length | 5.51″