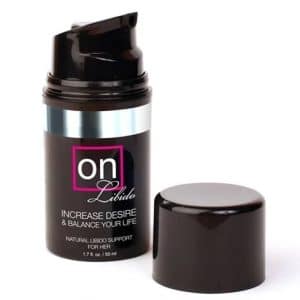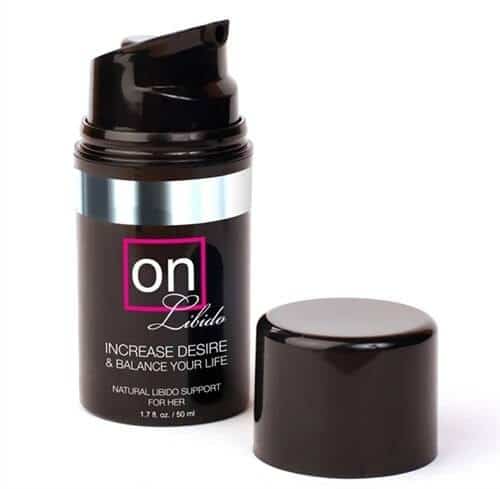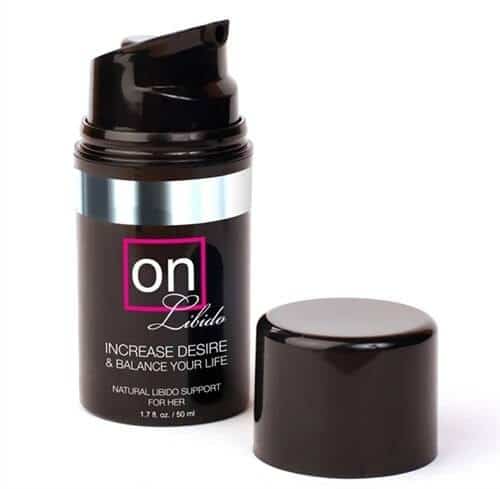 ON Natural Libido Female Stimulant
Description
ON Natural Libido Female Stimulant
ON Libido is a daily cream and topical supplement designed for women seeking a natural boost in libido, sexual desire, and inner balance.
INCREASE LIBIDO
ON Libido naturally enhances the libido through a daily application of a scented lavender cream to the skin and increases her desire for sex and intimacy. 

Other sexual stimulants create a physical reaction but they do not necessarily make a woman think about sex and want it like ON Libido. ON Libido naturally corrects imbalances that may be robbing a woman to her desire for sexual intimacy.
How is this different from pills? Since this libido booster is a cream, you are able to control the exact amount. When applied directly to the skin on an area without hair, it is naturally absorbed into the blood stream through transdermal technology. Meanwhile, a pill is diluted through the digestive track.
ON Libido is excellent for women on birth control, menopause, or on medication.
NATURAL INGREDIENTS
The active ingredients are DHEA and Maca, which helps increase sensitivity and boosts mood and energy.
HOW TO USE
Apply a dime size one to two times per day. Massage a dime size onto your lymph nodes (stomach, inner thighs, or inner arms) where you don't have too much hair. Use for at least 6 weeks.
Features:
Increases sexual desire and arousal naturally
Increases blood flow to the vaginal area
Makes her more sensitive to stimulation
Helps balance her hormones
Helps boost energy and elevates mood
Made with natural ingredients, DHEA and Maca
Glycerin and paraben-free
Applied daily (1-2 times) for around 30 days to either the hips, thighs, or stomach
No artificial dyes, perfumes, or harsh preservatives
Airless pump is hygienic & preserves the formula's potency
Lavender scented
Available in 1.7 fl. oz.
Customer Reviews
Great Toy
She loves that it has heat and really turns her on!