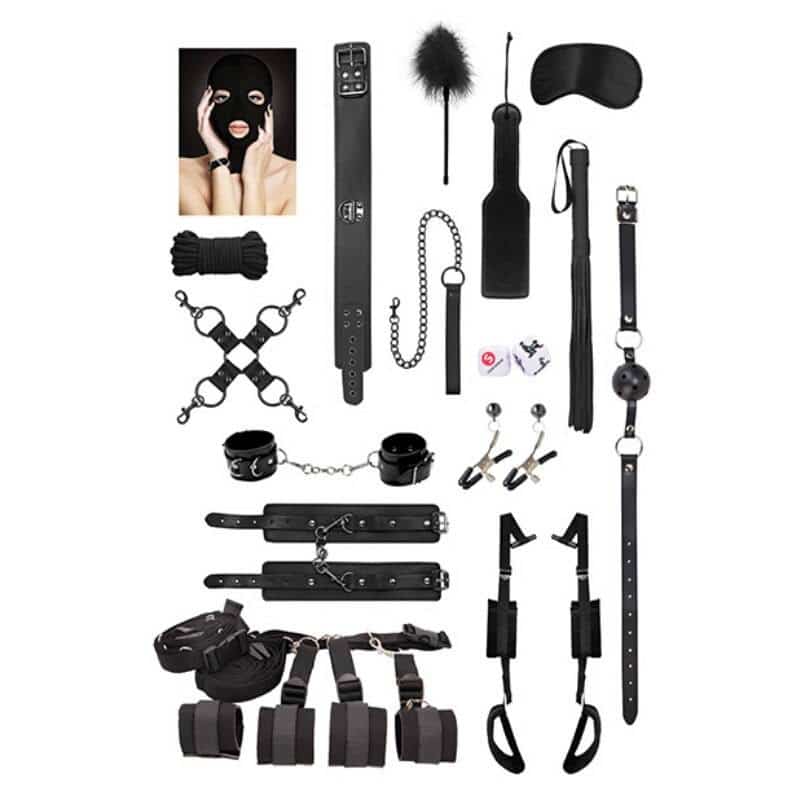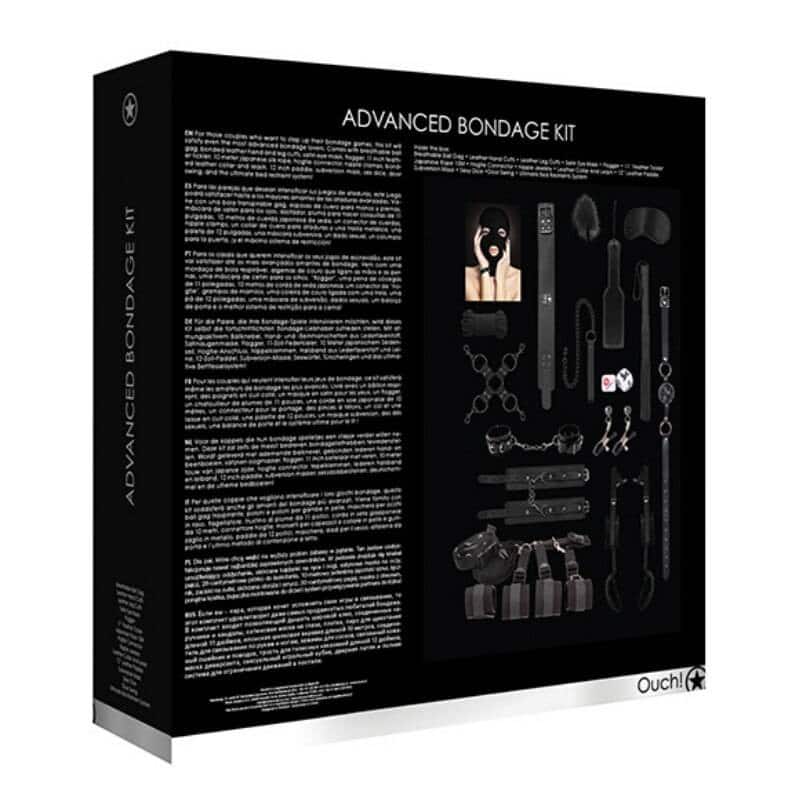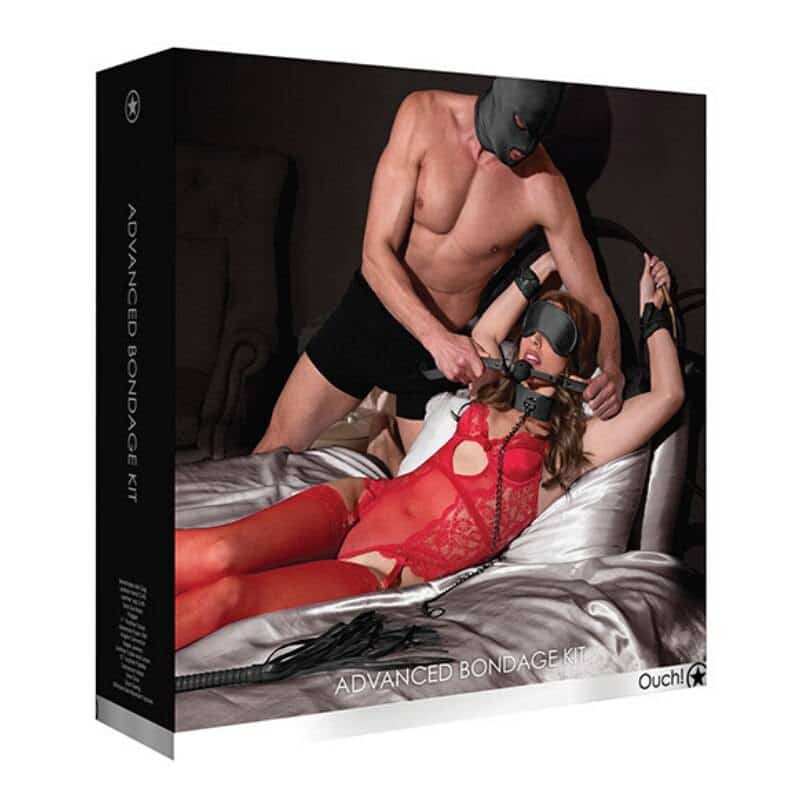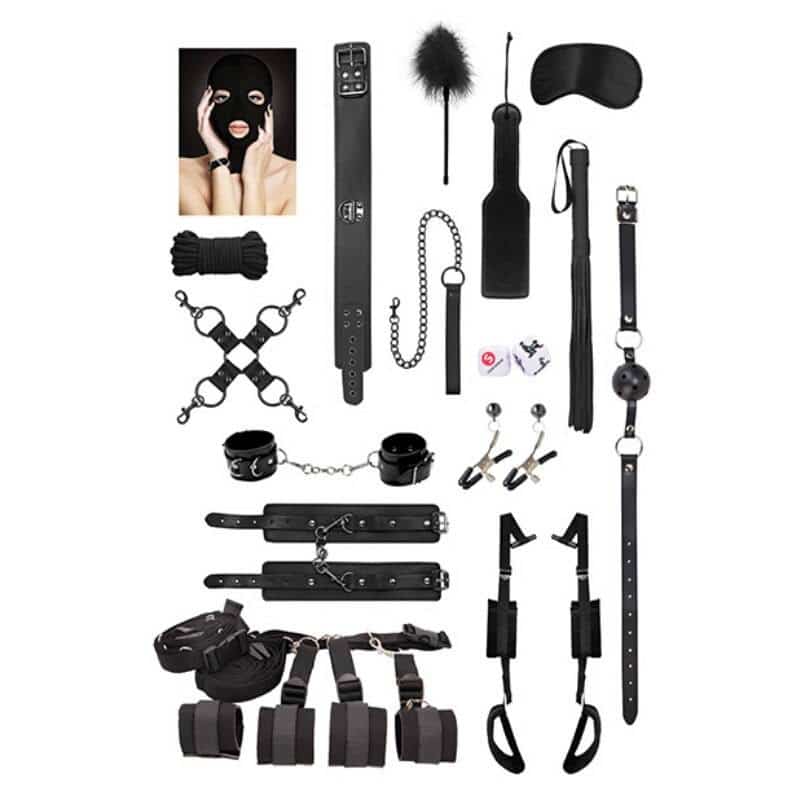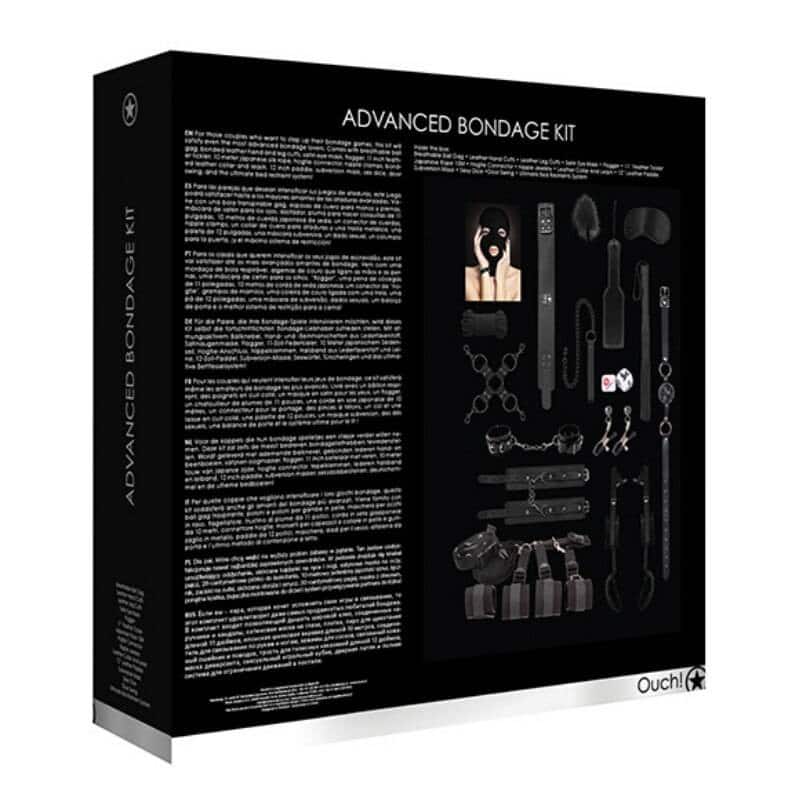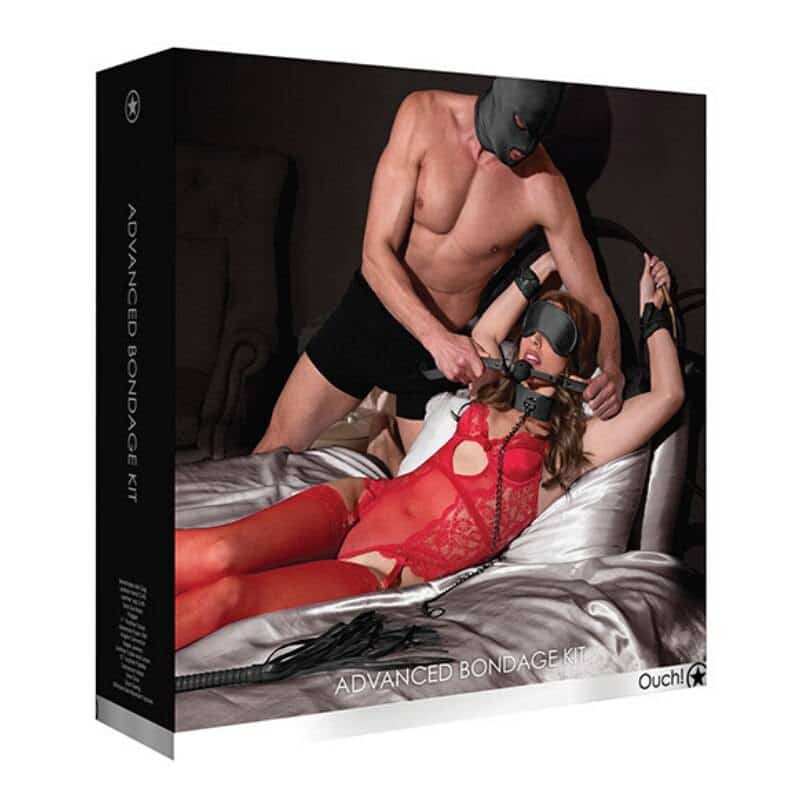 Ouch! Advanced Bondage Kit
Description
Ouch! Advanced Bondage Kit
The Ouch! Advanced Bondage Kit is for adventurous couples who want to step up their bondage and kink play. This BDSM kit includes everything you need to continue exploring your kinkier side.
Ouch! Advanced Bondage Kit includes:
Satin eye mask to create anticipation and intensify pleasure.
Breathable ball gag is safe yet secure.
Bonded leather hand & leg cuffs to control your lover.
Flogger can be used to inflict pain or soft over your lover's body.
Feather tickler – 11 inches
10 meter Japanese silk rope (over 32 feet in length) to tie your lover up.
Hogtie connector to attach your lover's hands and legs.
Adjustable spring-loaded nipple clamps for comfort and prolonged wear.
Bonded leather collar with metal leash to lead your submissive anywhere you want!
12 inch spanking paddle for impact play
Subversion mask
Sex dice – excellent to get your sexual play started
Door swing to try new positions

Bed restraint system

to restrain your partner to your bed
Excellent for beginners who want to experience all things BDSM or advanced users, this kit's BDSM tools gives you everything you need for your personal bondage fantasy.
Experiment and be safe but have lots of fun!