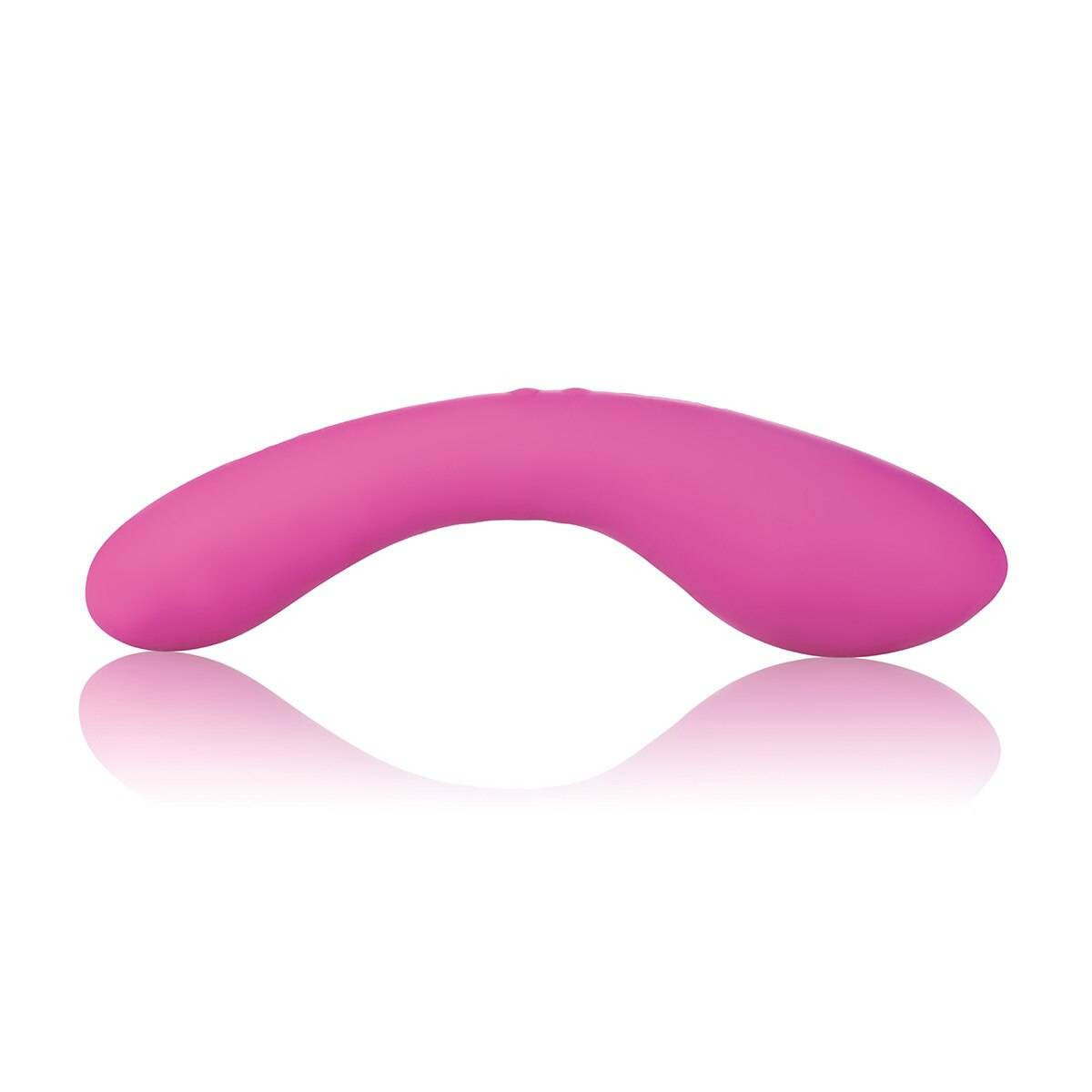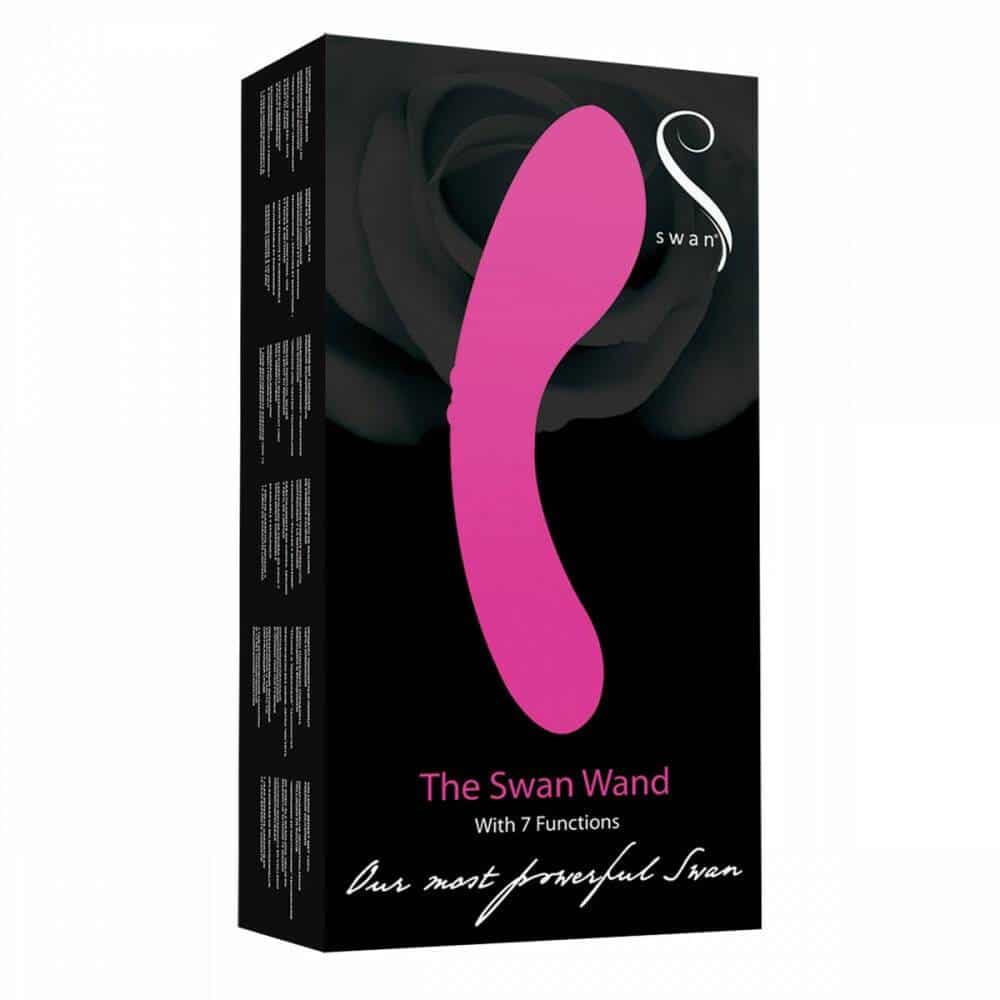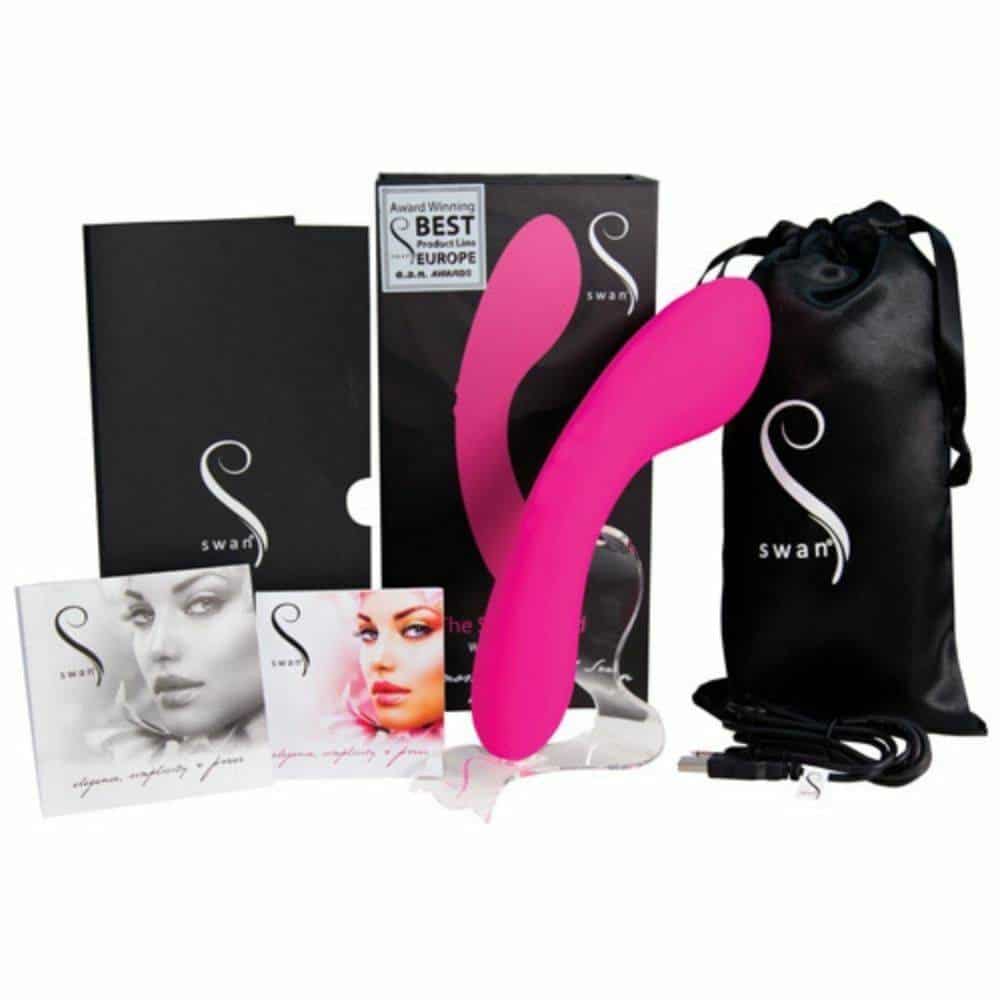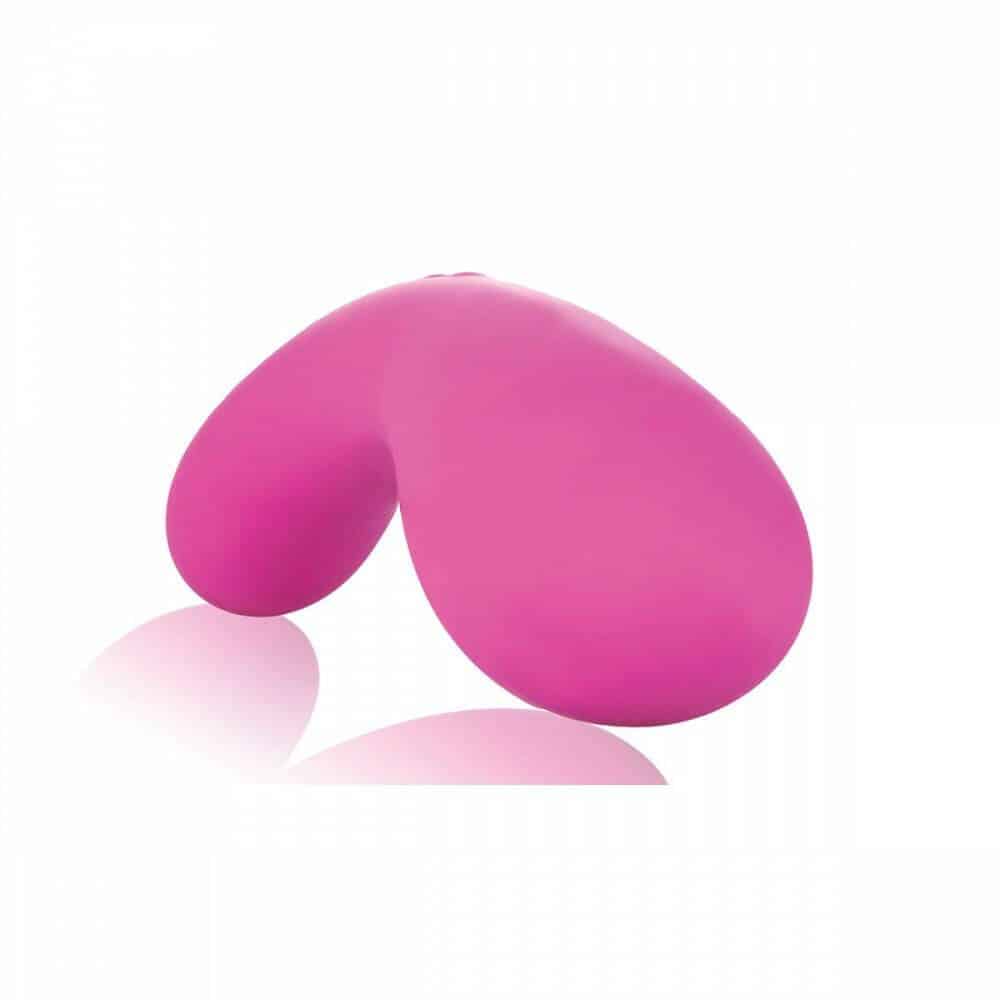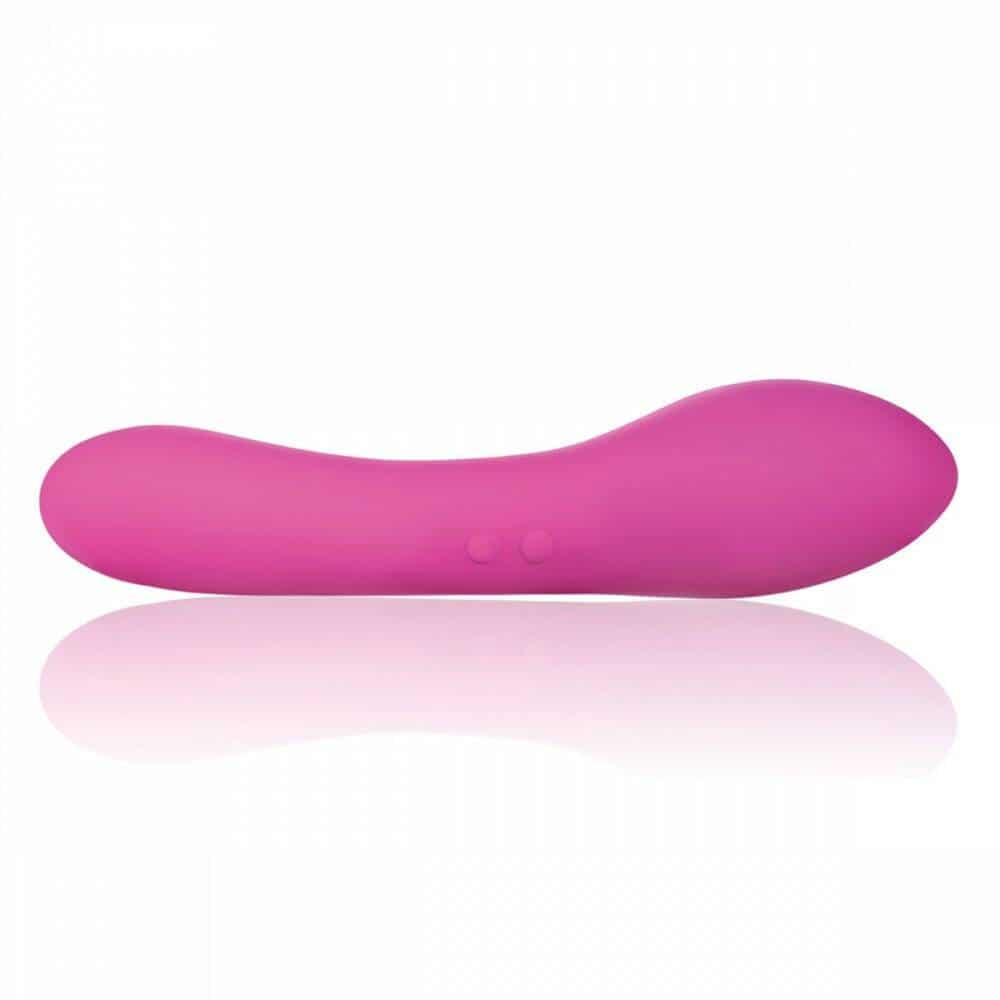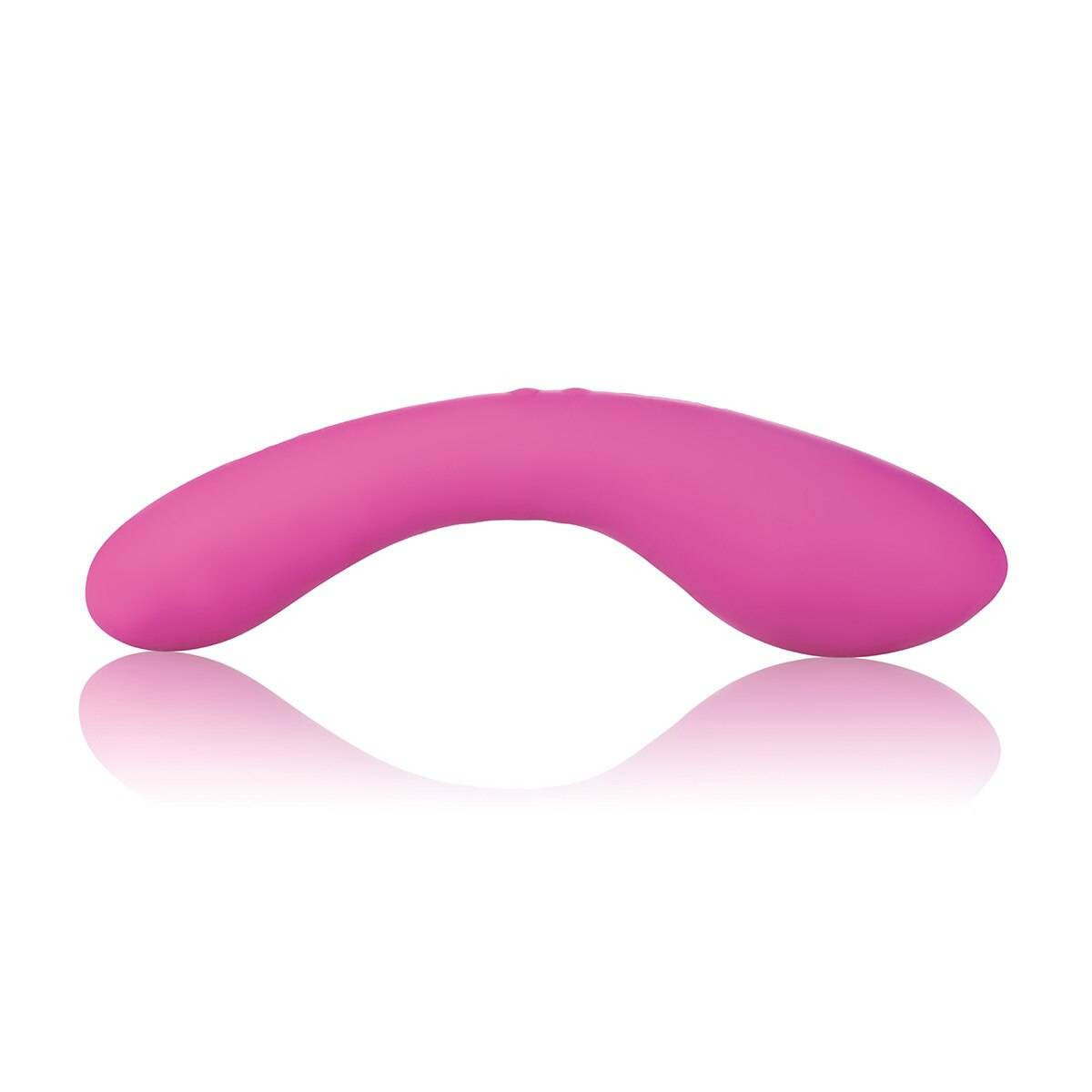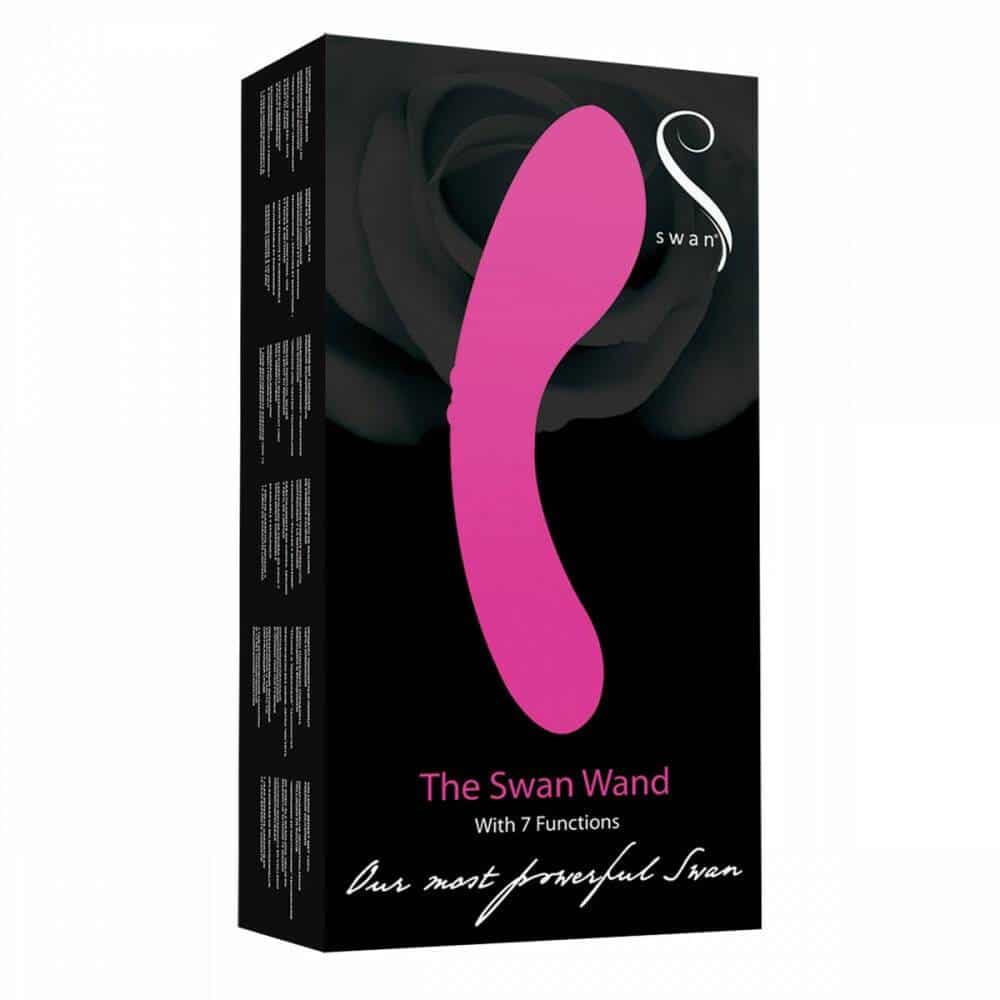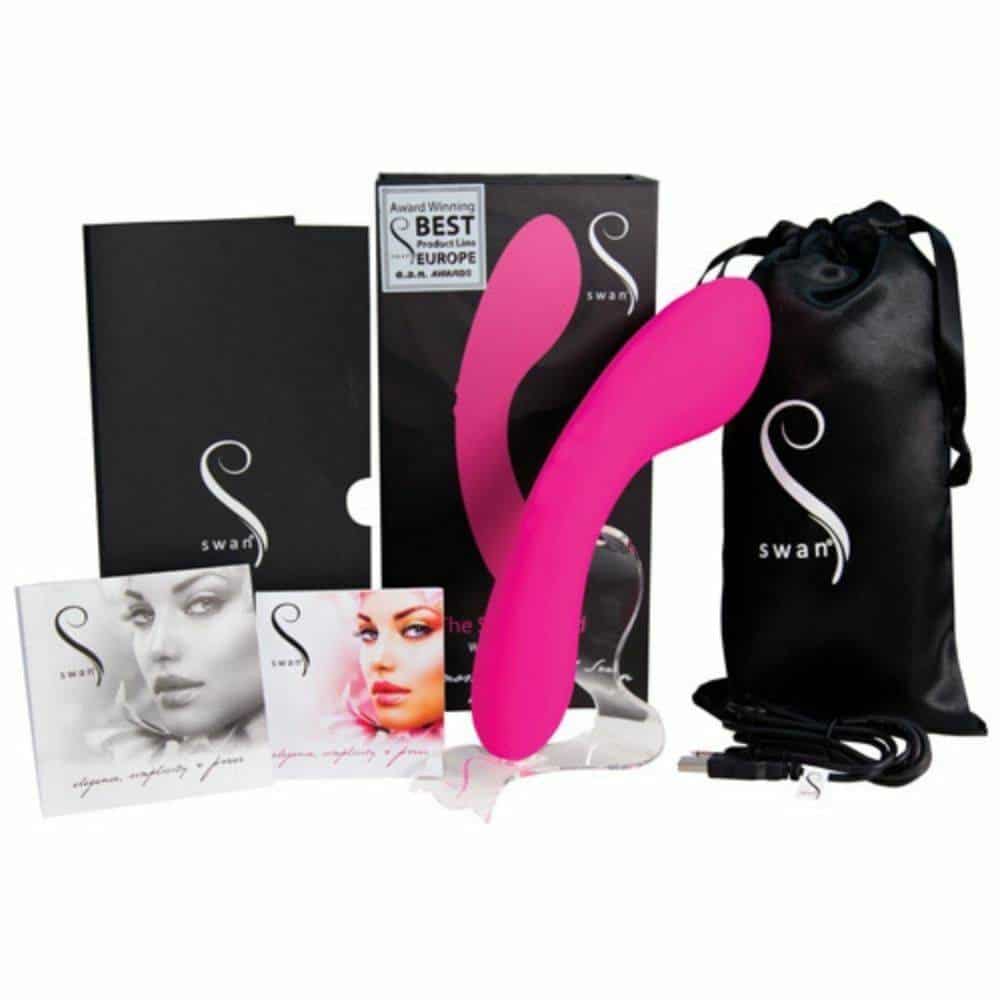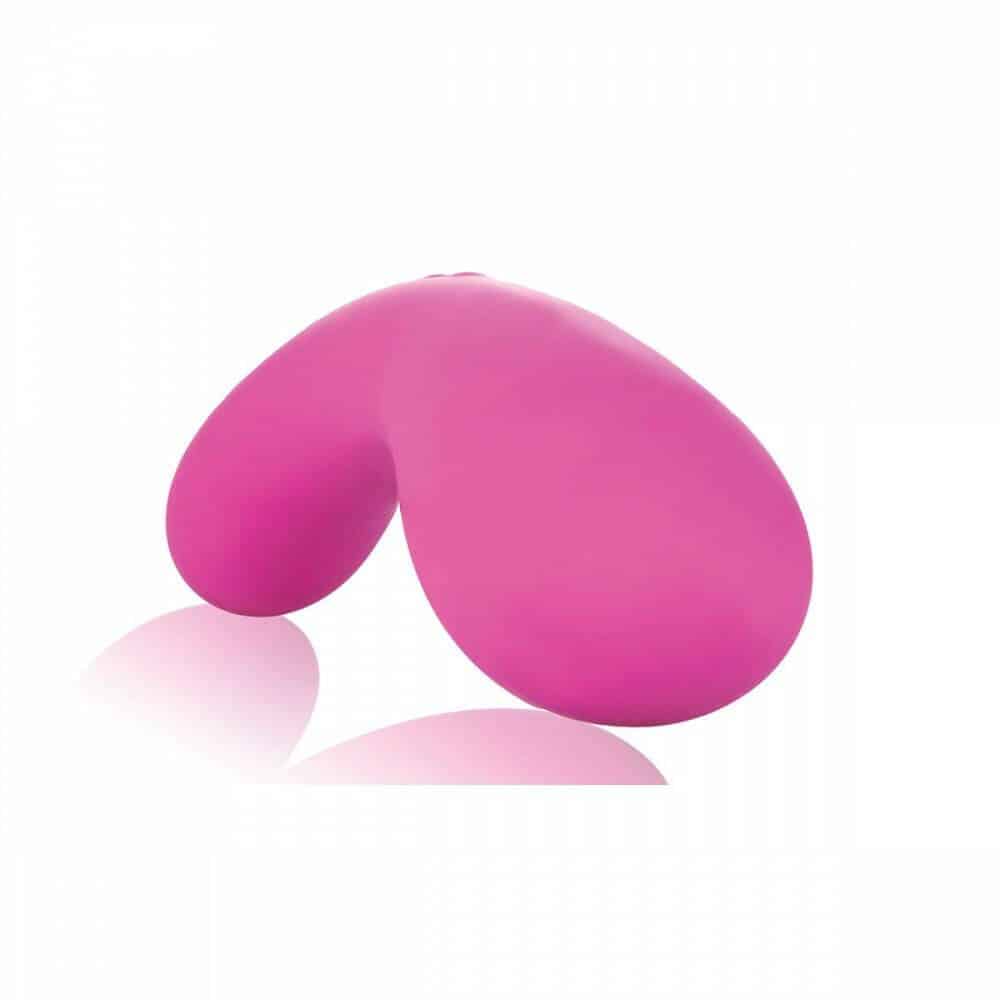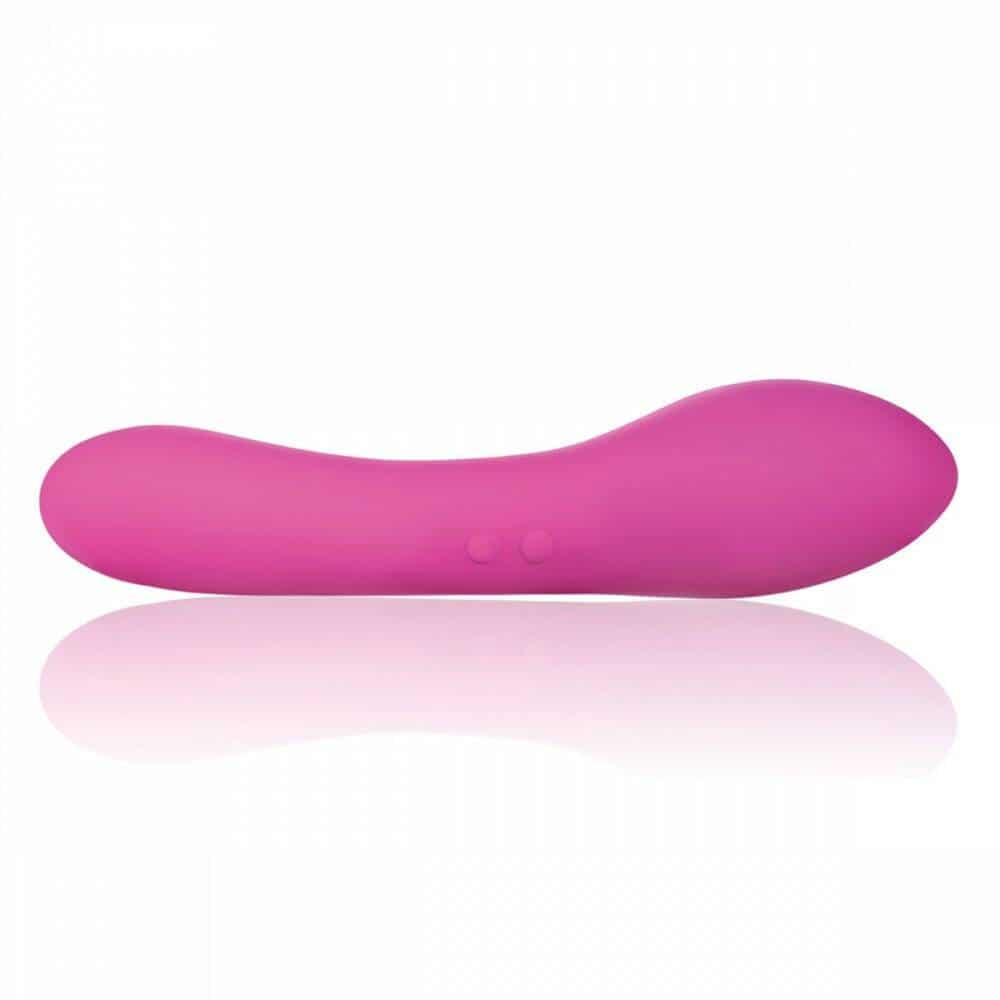 Swan Wand Double Ended Vibrator
Description
Swan Wand Vibrator
Simple and beautiful in design, the Swan Wand is a powerful double-sided G-spot vibrator with a motor in each end of the toy.
DOUBLE SIDED
The Swan Wand is a G-spot vibrator with 2 usable ends. Each end is a different size for when you want something smaller or larger.
TWO MOTORS
Two strong PowerBullet motors — one at each tip— have 7 functions each. Each end is controlled by 1 simple button allowing you to use each tip separately or together, giving you lots of options.
WATERPROOF
The Swan Wand is virtually seamless with a 100% silicone finish. It is waterproof and easy to clean with sex toy cleaner. We recommend only using water based lubricant.
TRAVEL LOCK
The Swan Wand Vibrator is easy to travel with thanks to its travel lock. Lock and unlock by pressing down on both buttons at the same time for at least 5 seconds. Each motor will quickly vibrate to let you know the lock has been activated or deactivated.
USB RECHARGEABLE
When you charge your Swan Wand for 4 hours, you will get up to 8.5 hours of play time. A steady light will appear to indicate the unit is charging. When complete, the light will go out.
HOW TO USE
1. To use the vibration functions, quickly press either button. By continuing quick presses of a button, you will be able to cycle through all remaining functions.
2. To enter incremental speed mode, press and hold one of the buttons on either side to control that vibration. This allows you to set a steady vibration at any intensity you desire. Once you have reached the intensity's top speed, the button's LED will stop flashing. Quickly pressing a button while in incremental speed mode will reset it to the previously used function.
3. To immediately turn off any active vibration(s), simultaneously press both buttons at the same time.
Features:
Double-sided G-spot vibrator
2 powerful motors – 1 at each tip
7 vibration modes at each tip
Body-safe silicone
100% waterproof
USB rechargeable
Travel lock
Measures | 9.21″ x 2″ and 1.5″