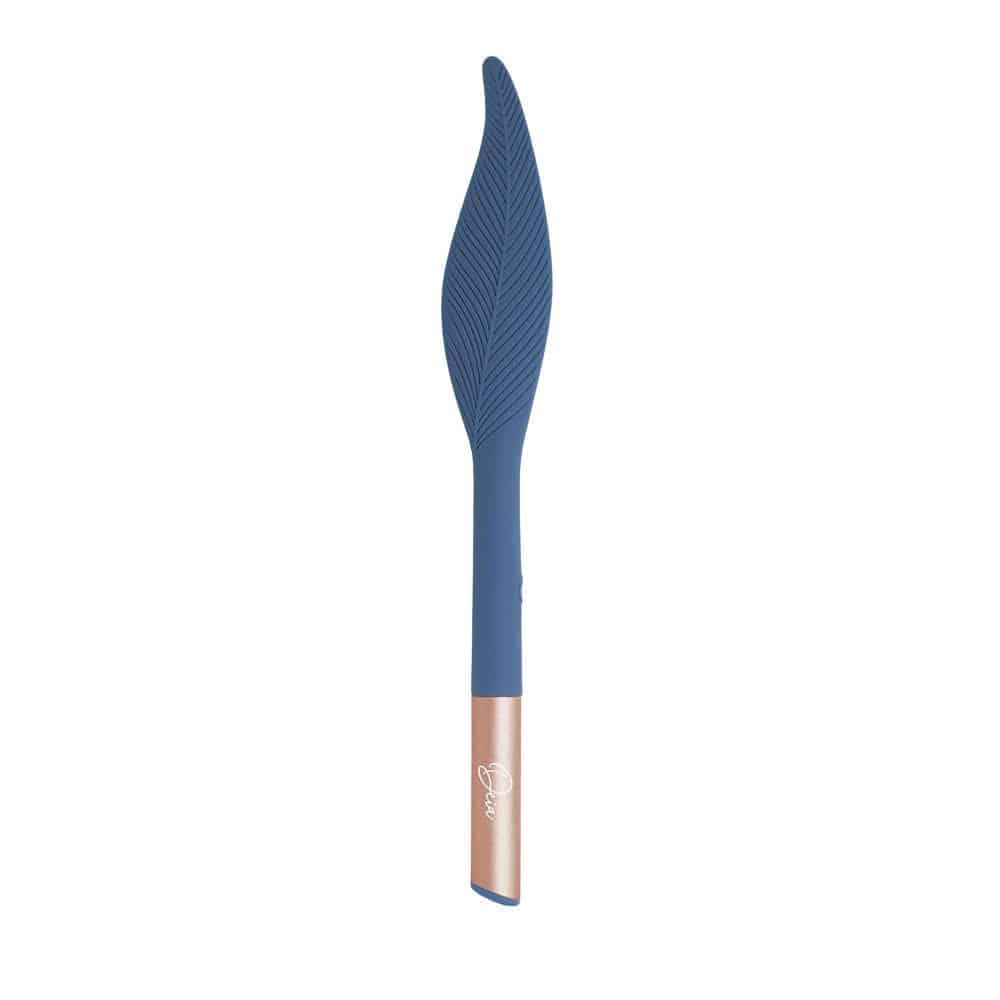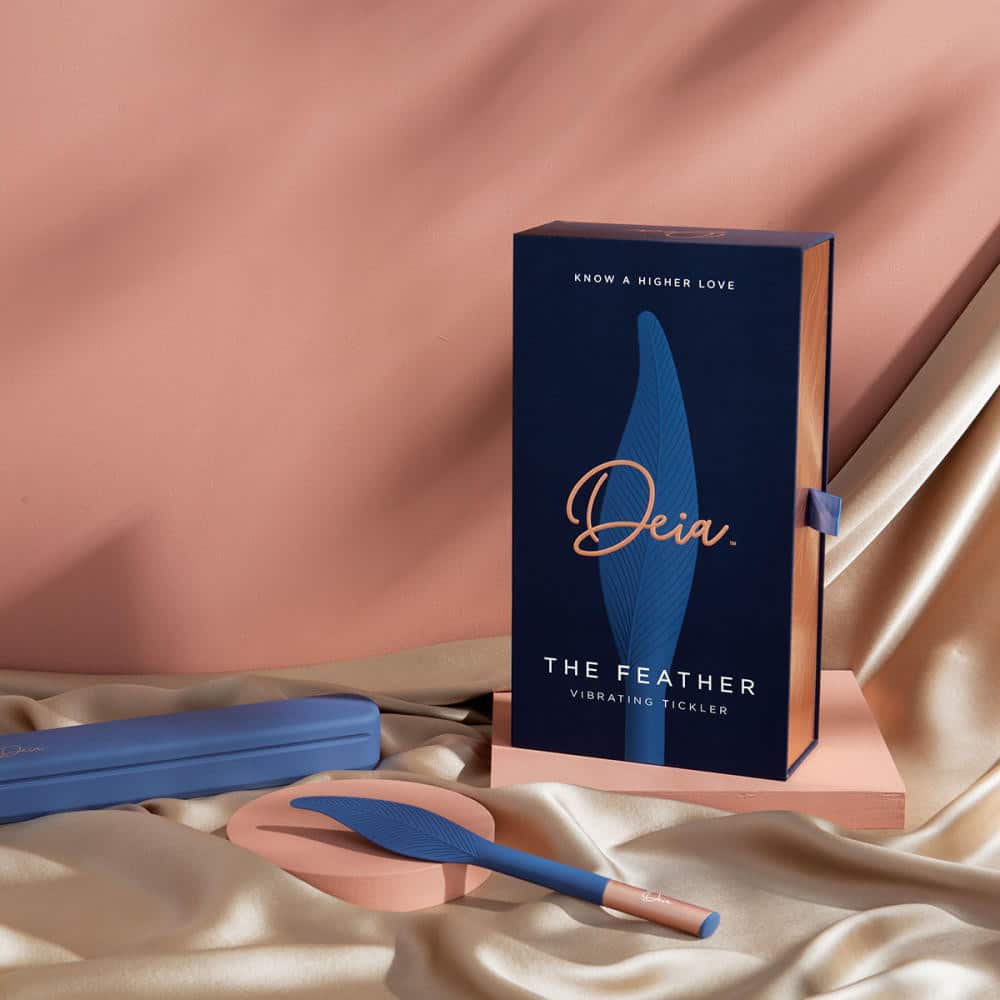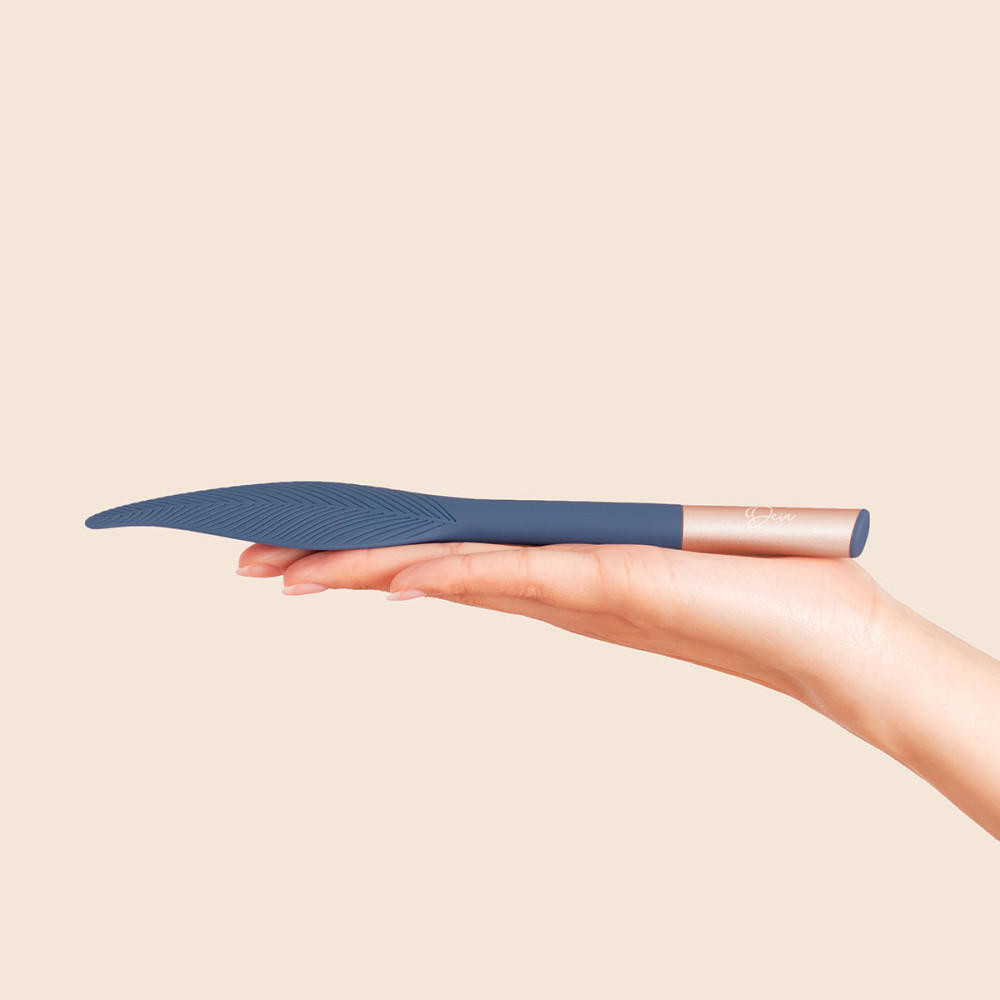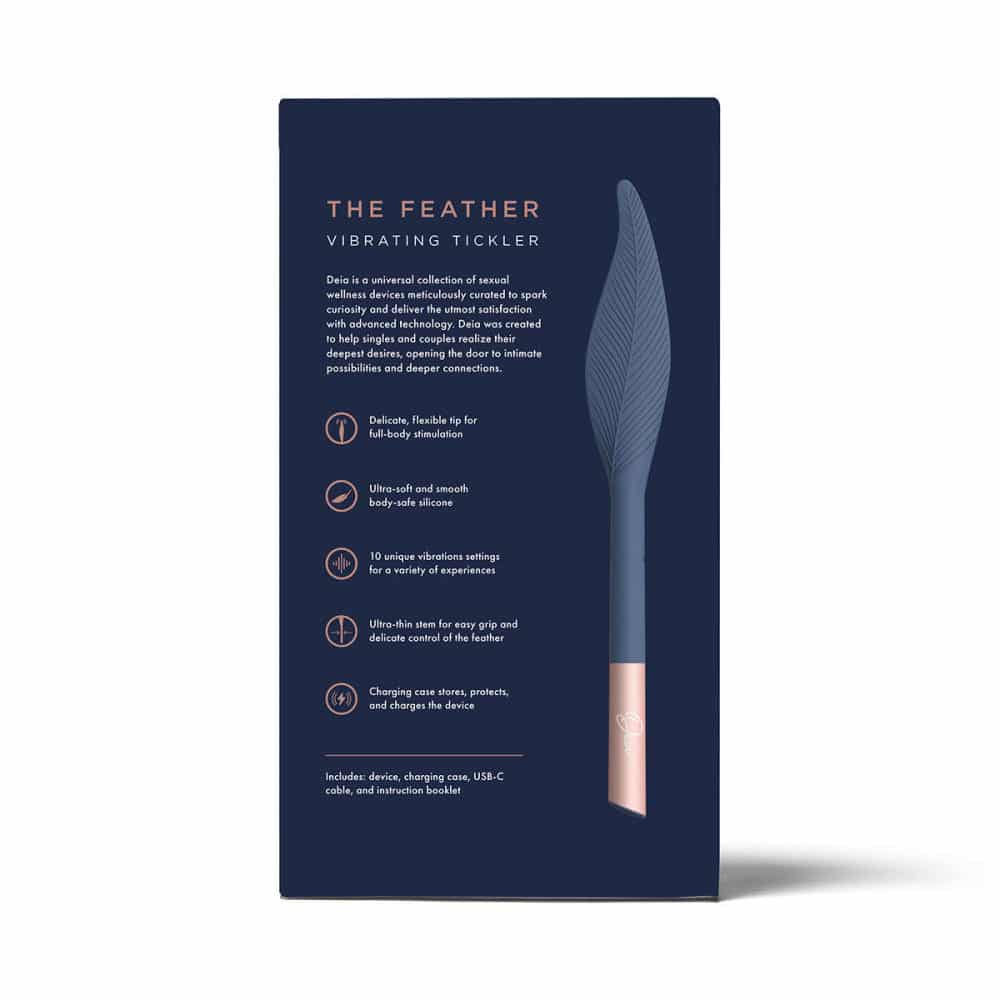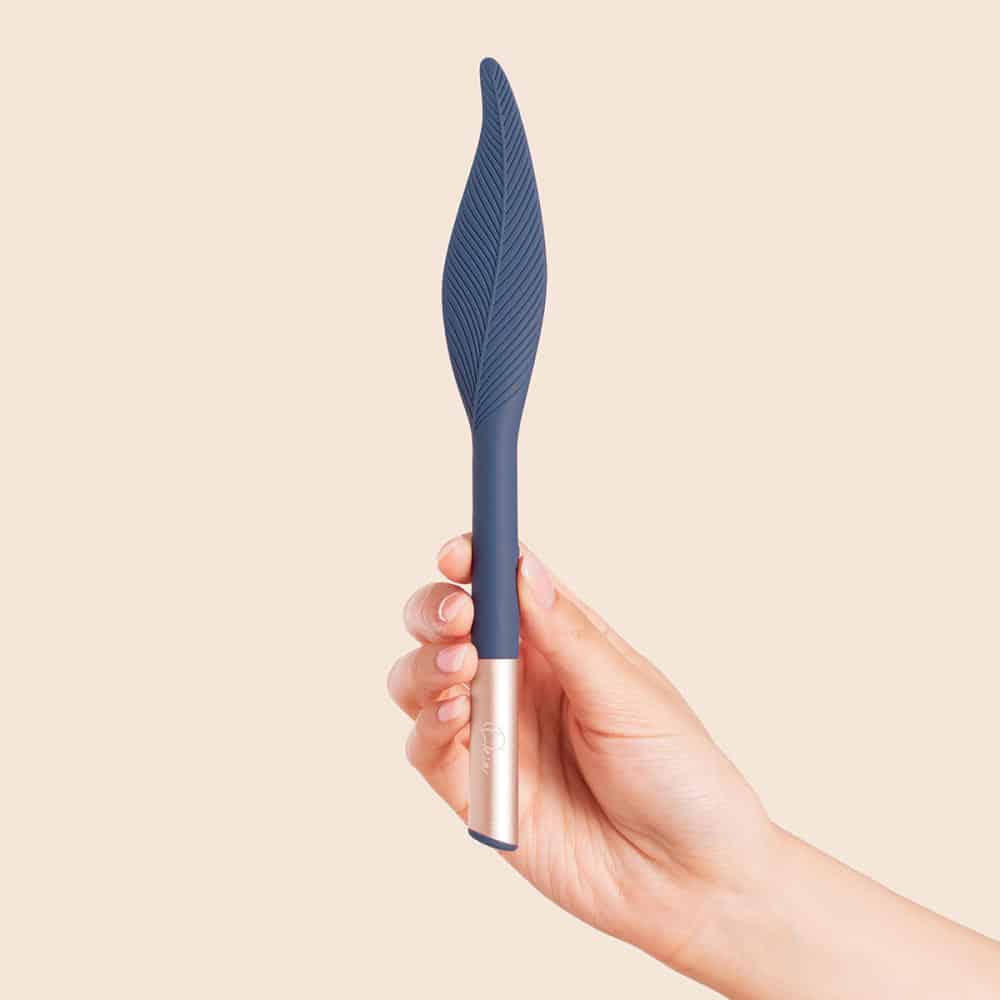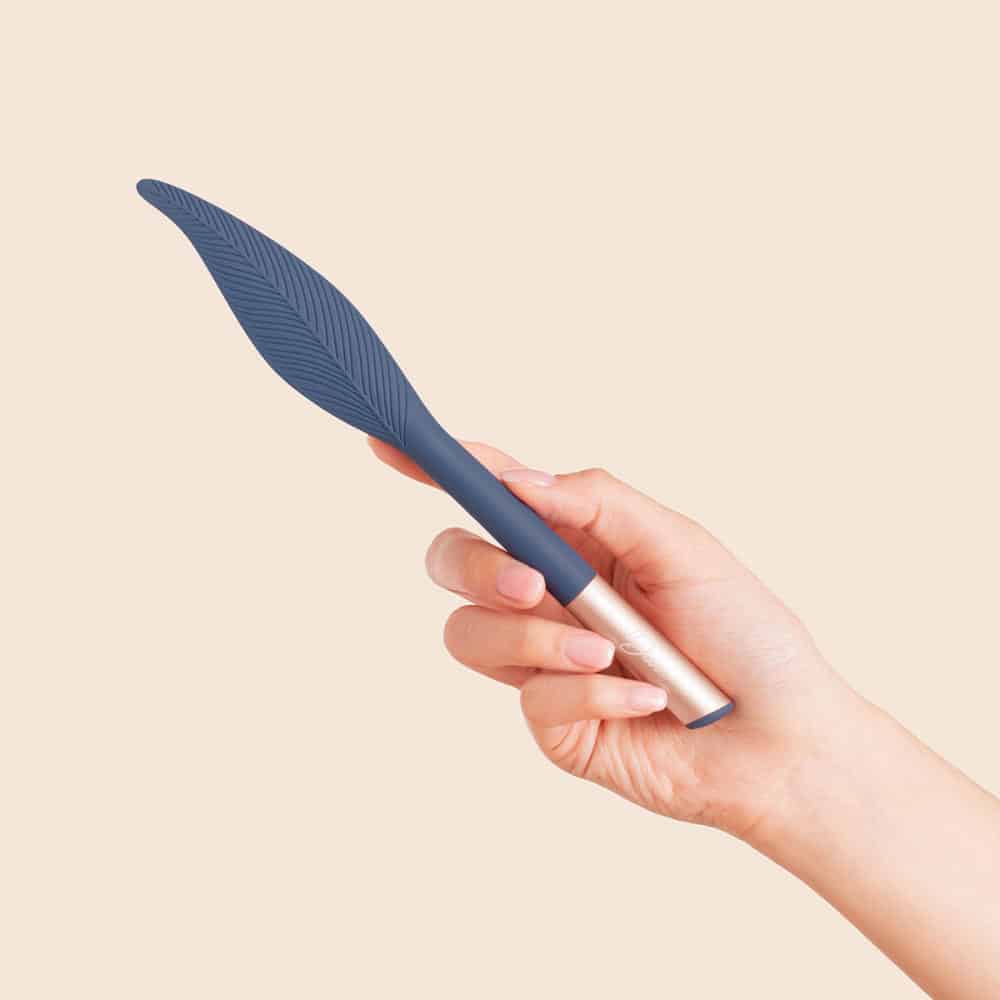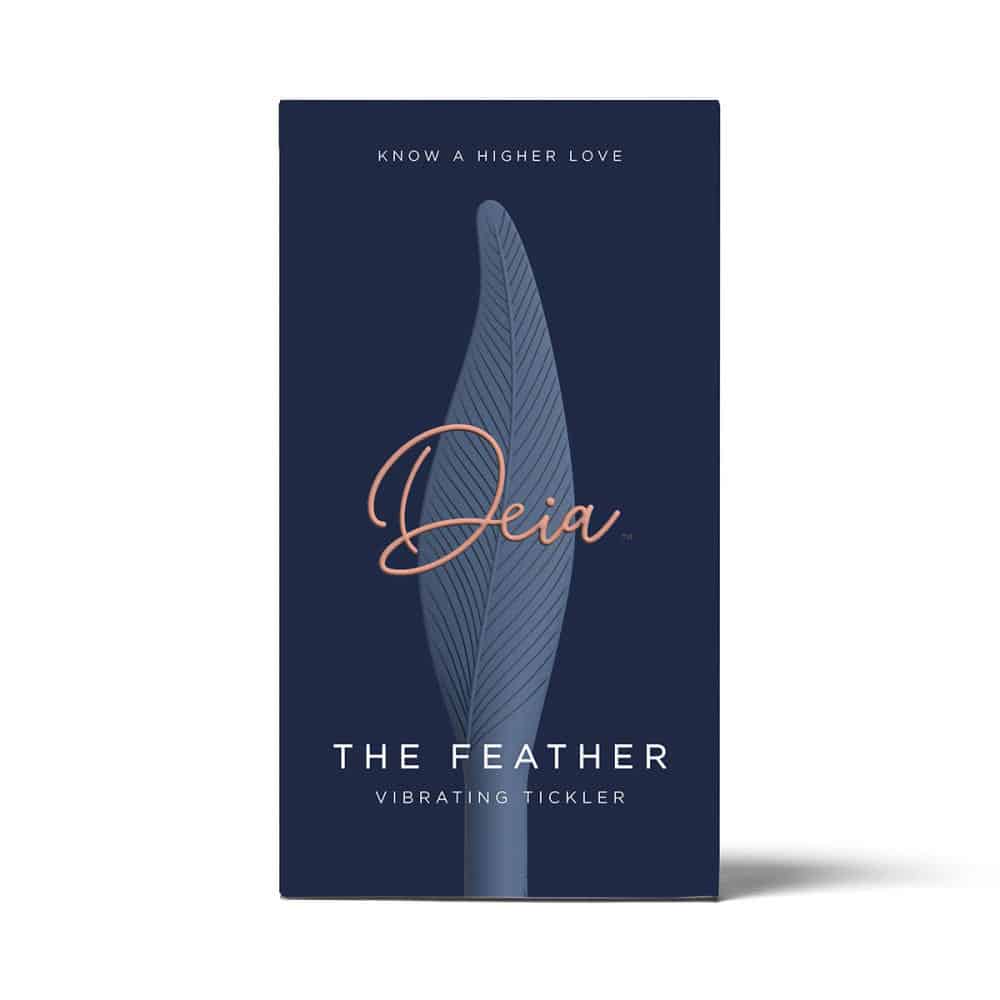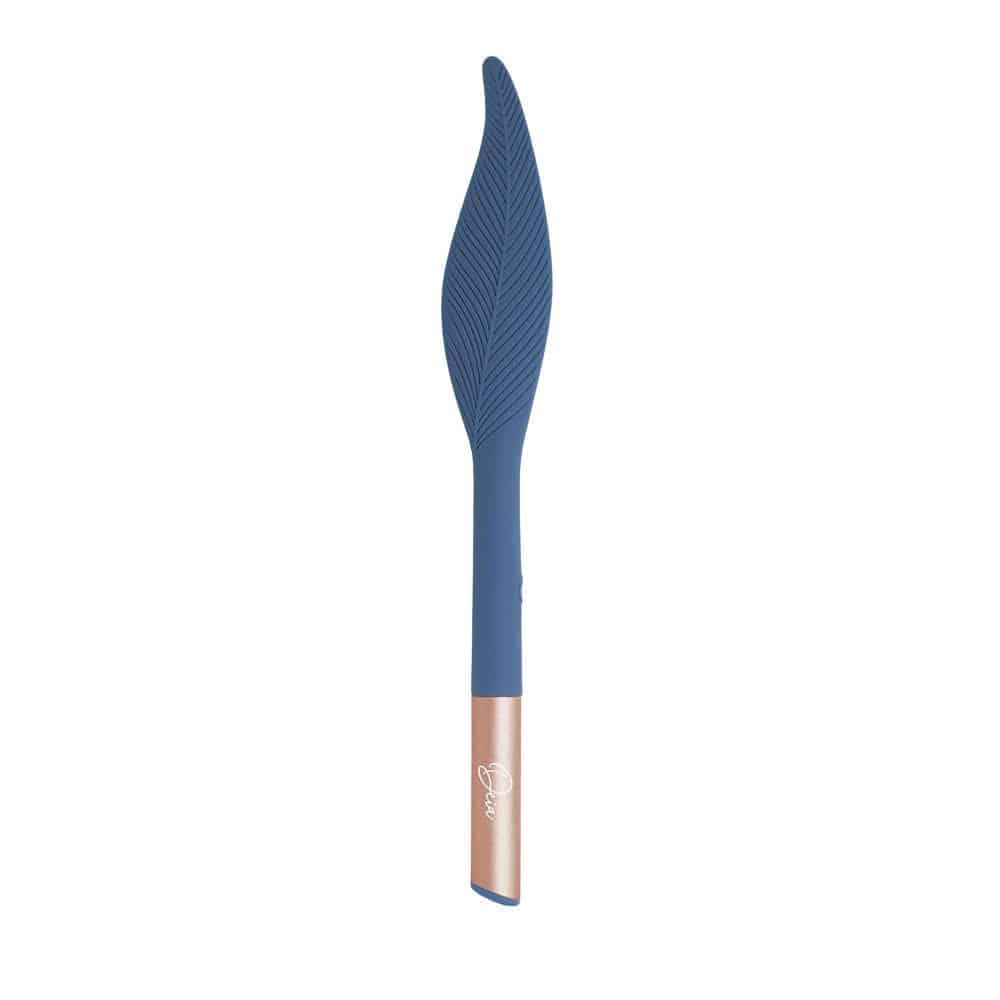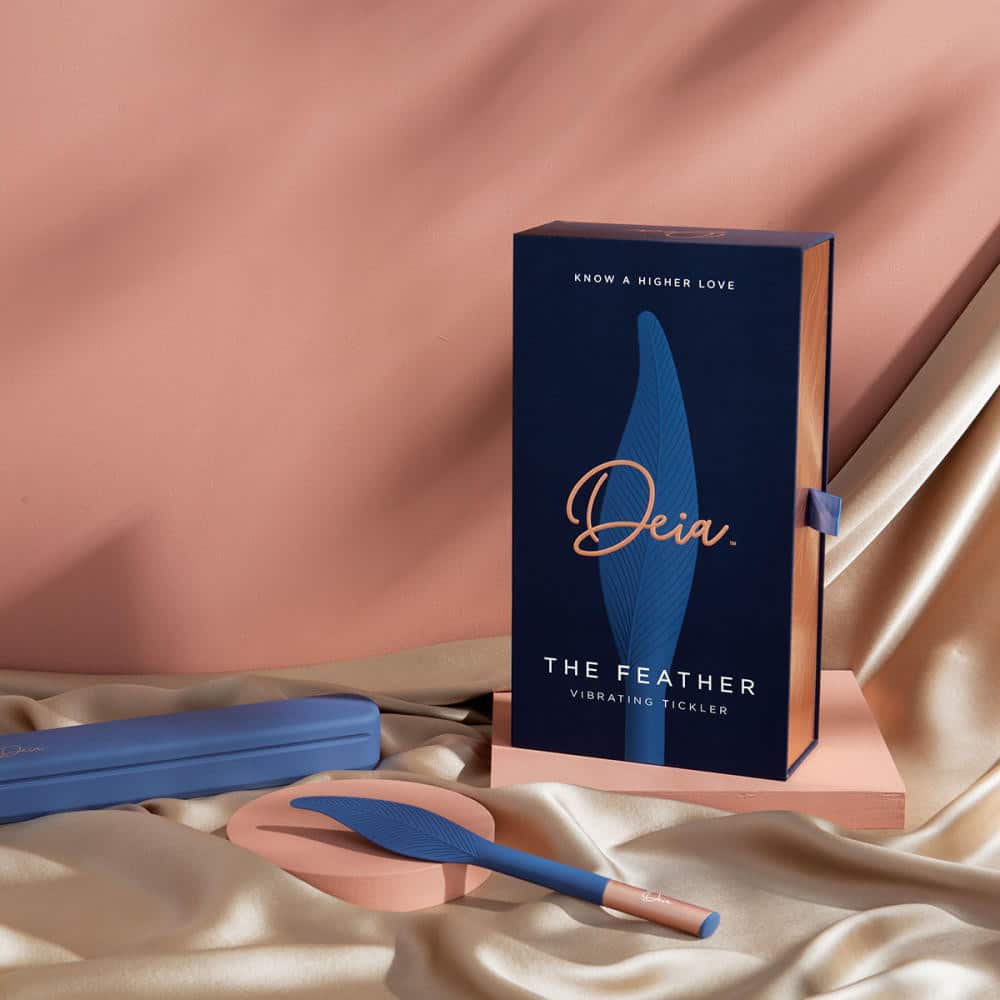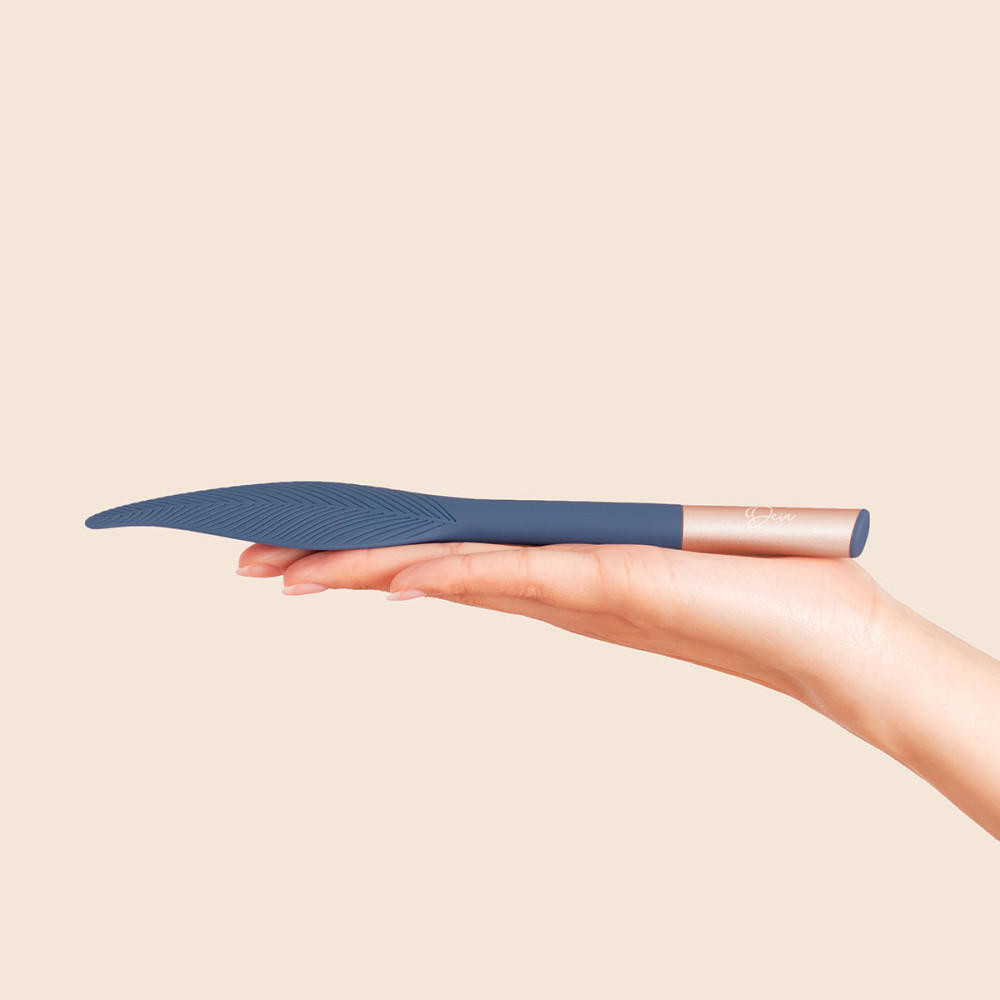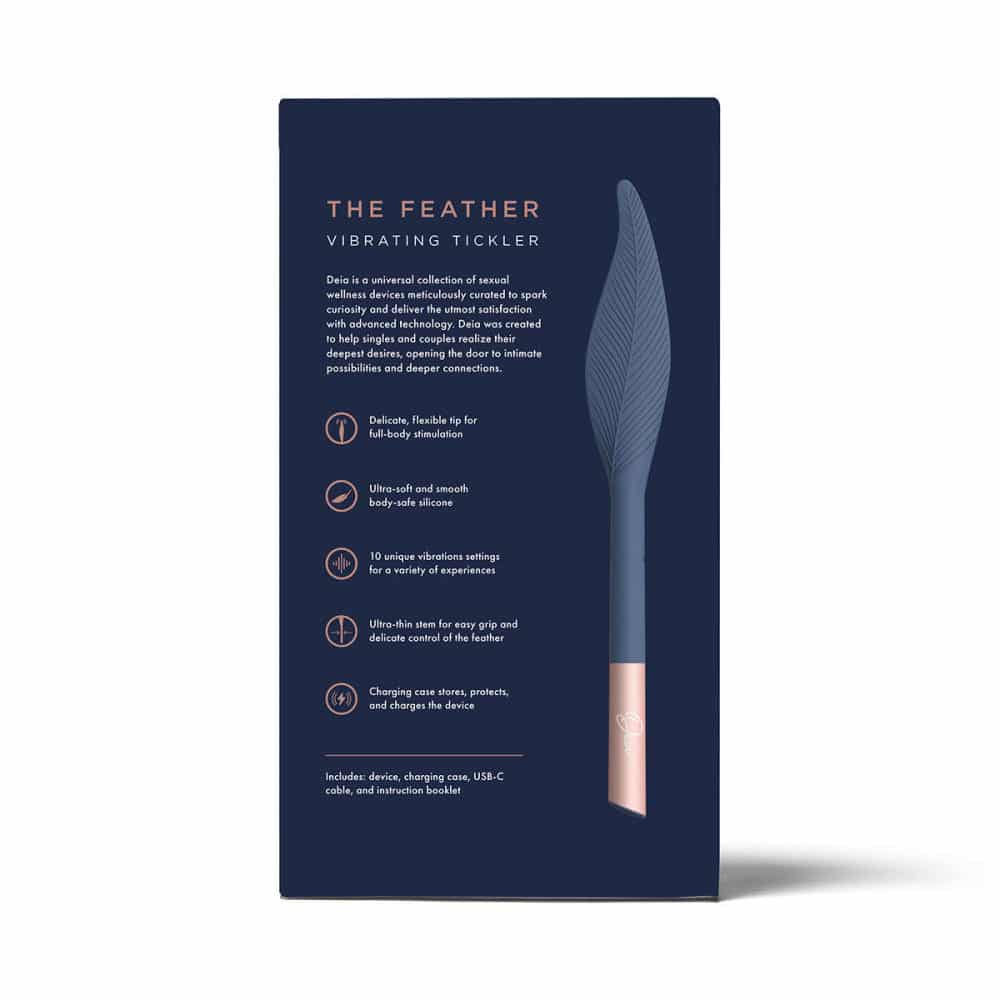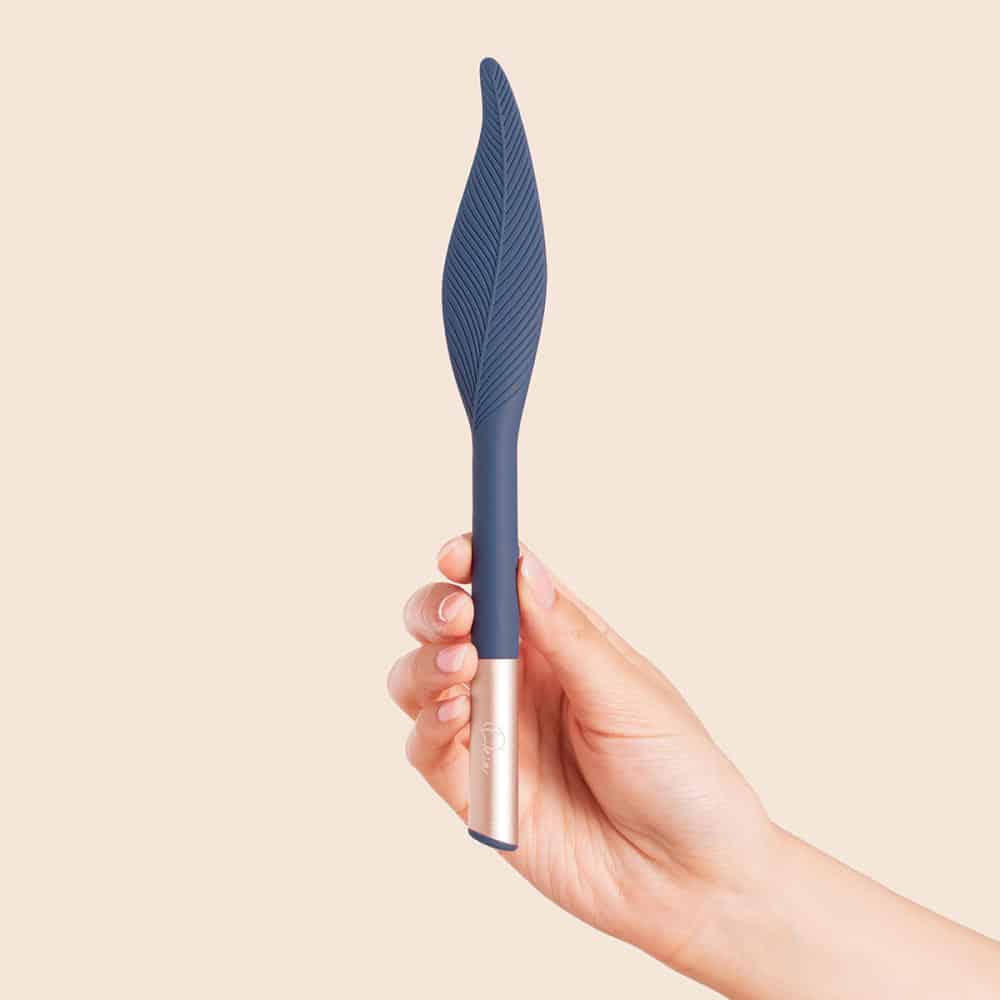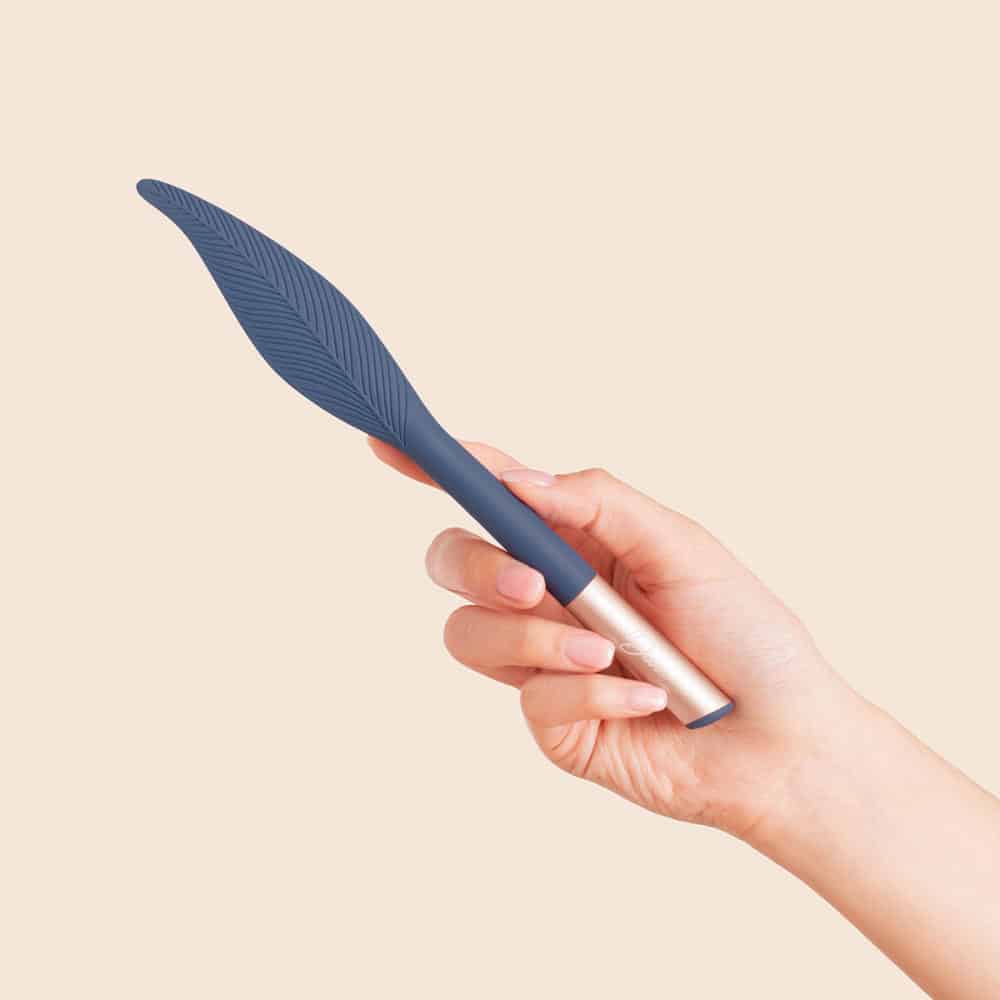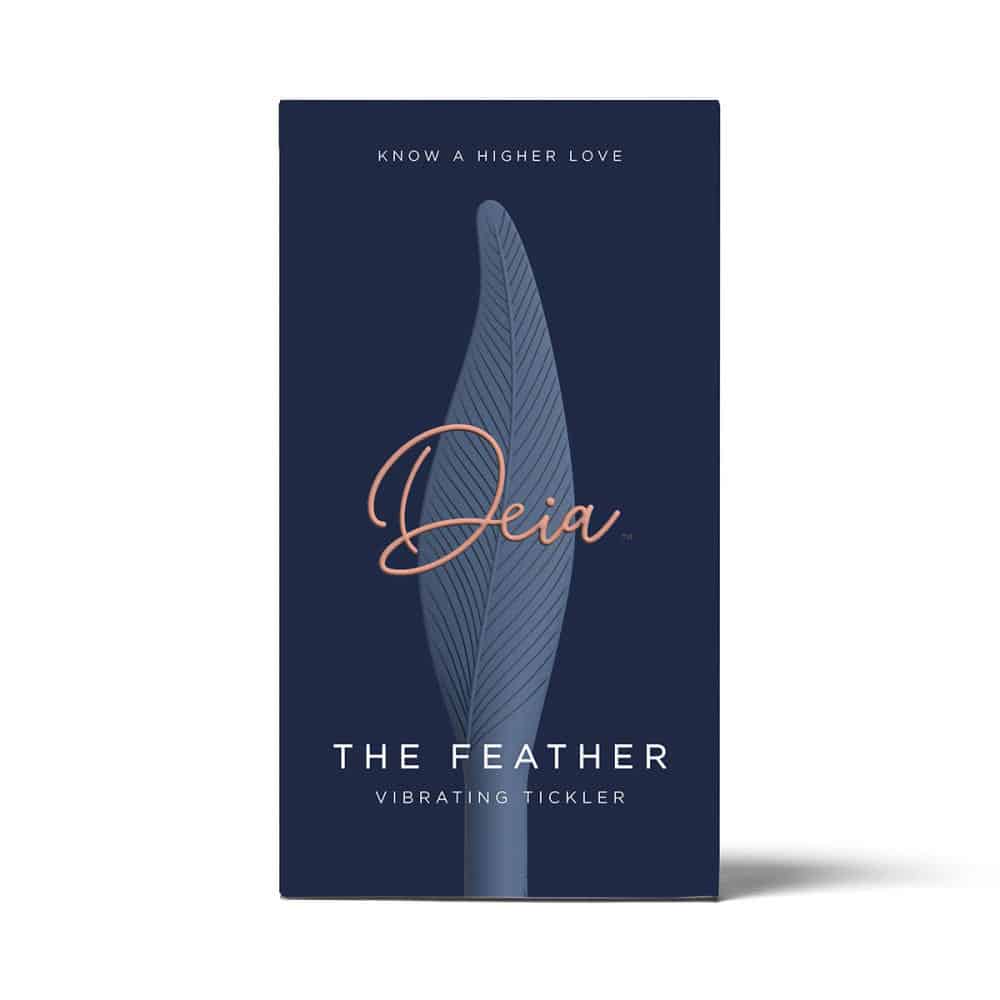 The Feather Vibrating Tickler by Deia
Description
The Feather Vibrating Tickler by Deia
Sleek and powerful, the Deia Vibrating Feather is a versatile teasing device that can stimulate many erogenous zones or anywhere imaginable and can be used alone or with a partner during foreplay.
UNIQUE DESIGN
The Feather's flexible tip offers full body stimulation. Its ultra thin stem is easy to grip and allows delicate control of the Feather. This luxury sex toy has 10 different vibration settings.
HOW TO USE
To turn on, press and hold power button for 3 seconds. The power button light will illuminate. Click the power button to toggle through the 10 vibration settings. To turn off, press and hold power button for 3 seconds. The power button light will turn off.
Warm Up
Lay the feather's flexible tip on you or your partner's genitals for an arousing foreplay experience.
Experiment
Try the feather tickler on yourself or your partner to elevate the mood. Explore a combination of strokes using different pressures delivering a tickling sensation.
Get There
Gently caress your partner's erogenous zones – behind the ears, sides of the neck, or their back to slowly increase arousal.
See the instruction manual HERE.
RECHARGEABLE
The Feather is made with body-safe silicone and a USB-rechargeable lithium-ion battery for hours of use on a single charge. Allow 60 minutes for a full charge. Total usage time from full battery on highest setting is 50 minutes. The charging case stores, protects, and charges your luxury sex toy.
WATERPROOF
The Feather is 100% waterproof (but the case is not). Be sure to clean the Feather thoroughly before and after each use. Clean using sex toy cleaner and wipe dry. We recommend only using water-based lubricant.
Features:
Feather vibrator excellent for foreplay
Delicate, flexible tip for full-body stimulation and sensation
Easy to grip
Ultra-soft and smooth body-safe silicone
10 vibration settings
Charging case stores, protects, and charges the product
Measures |

8.44″ x 1.1″ x .48″