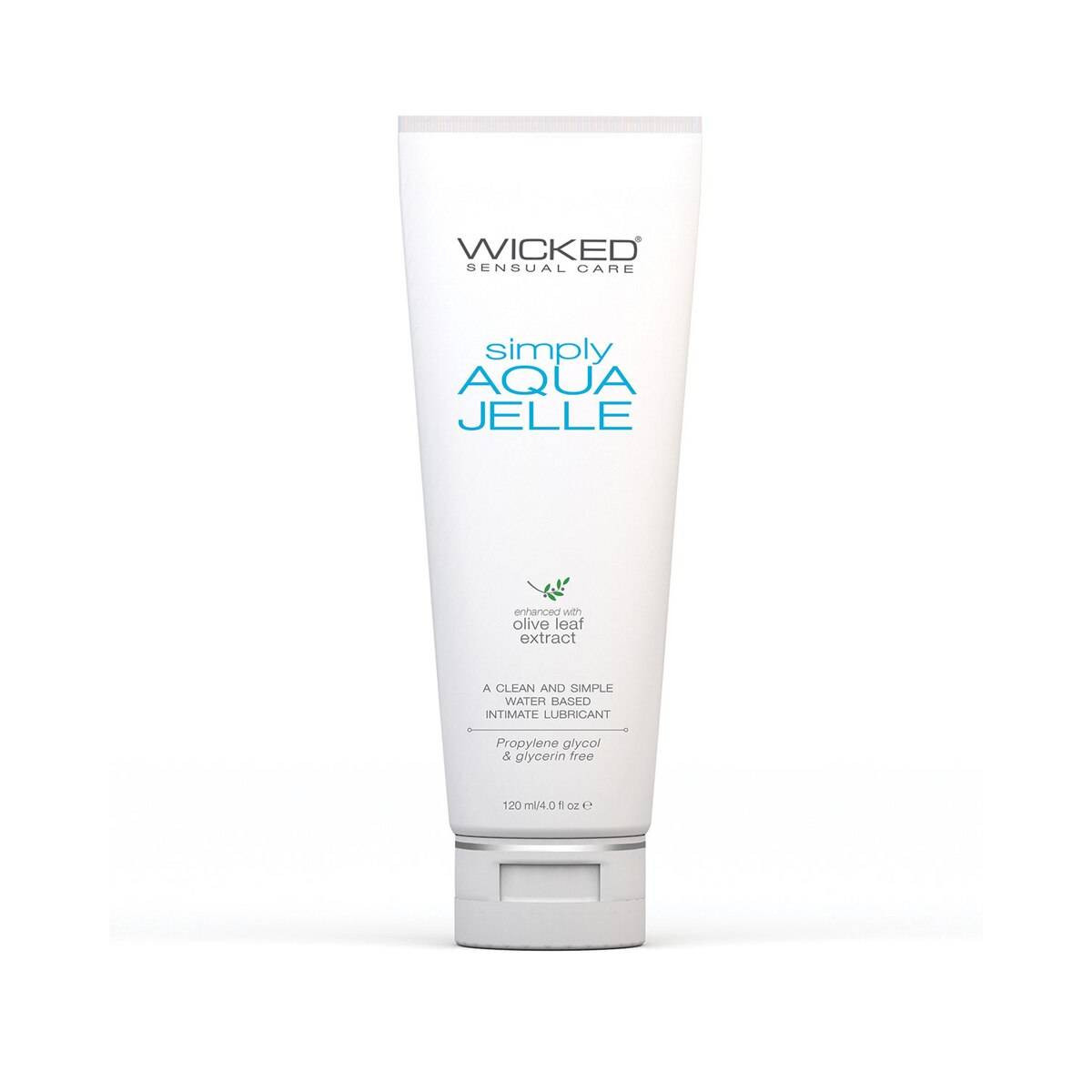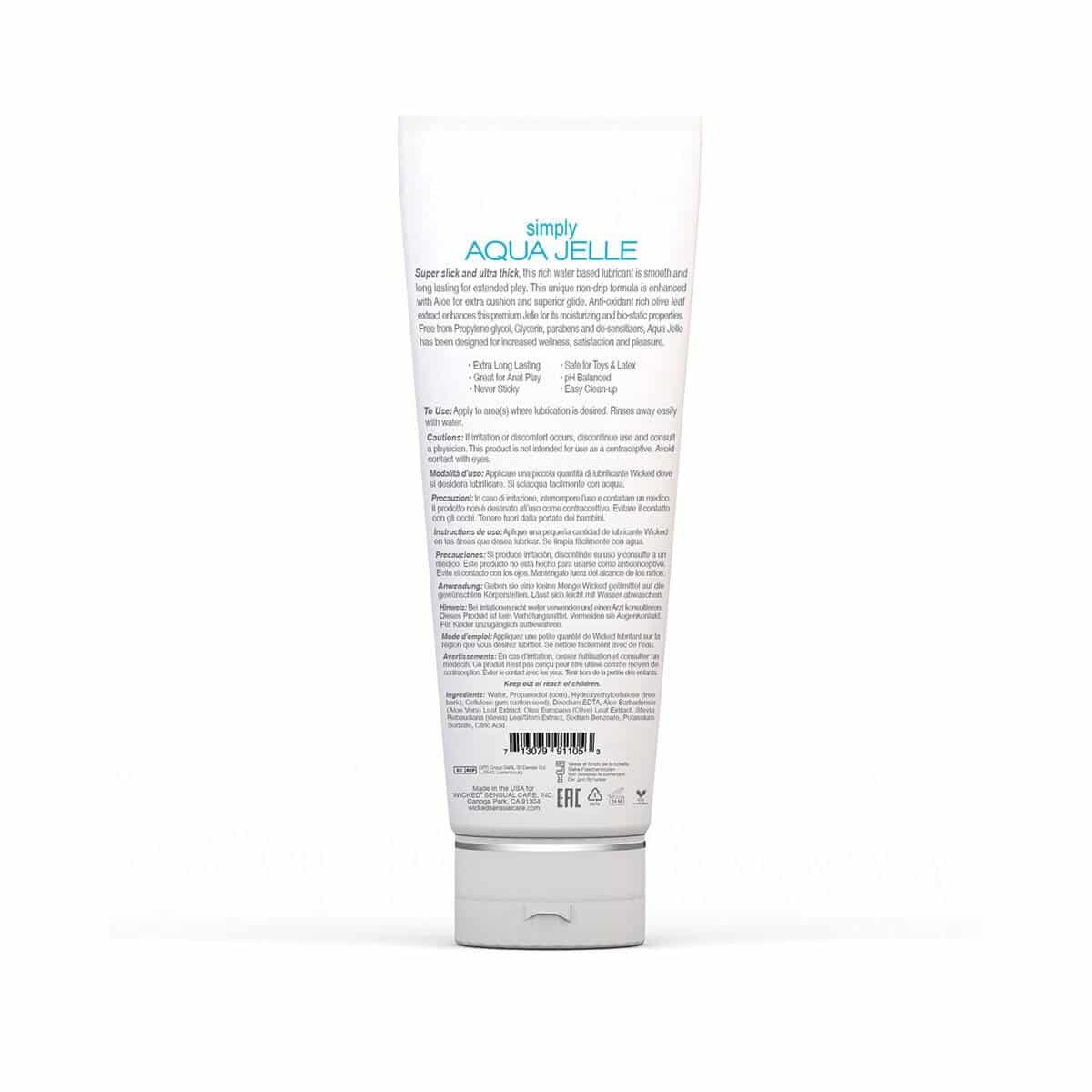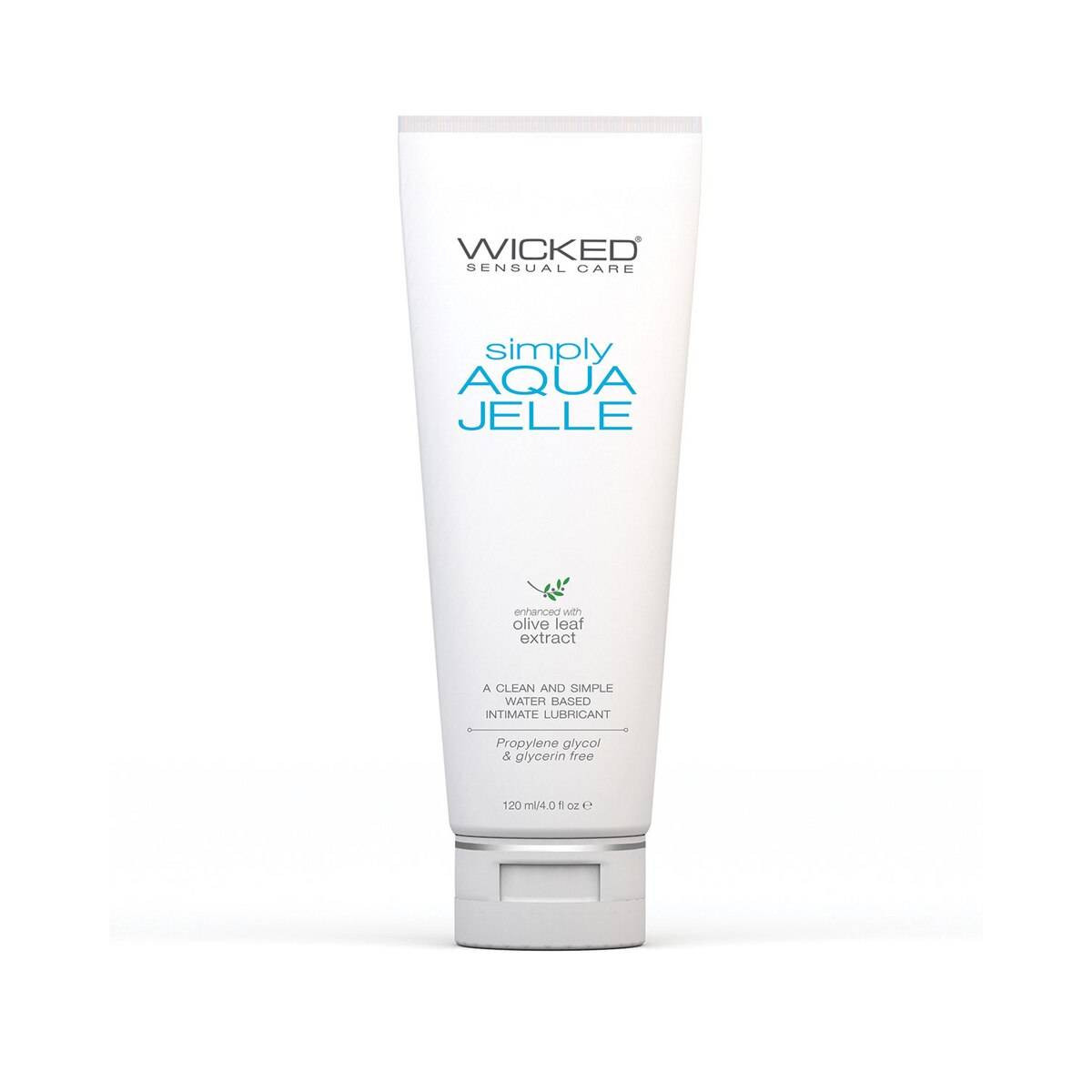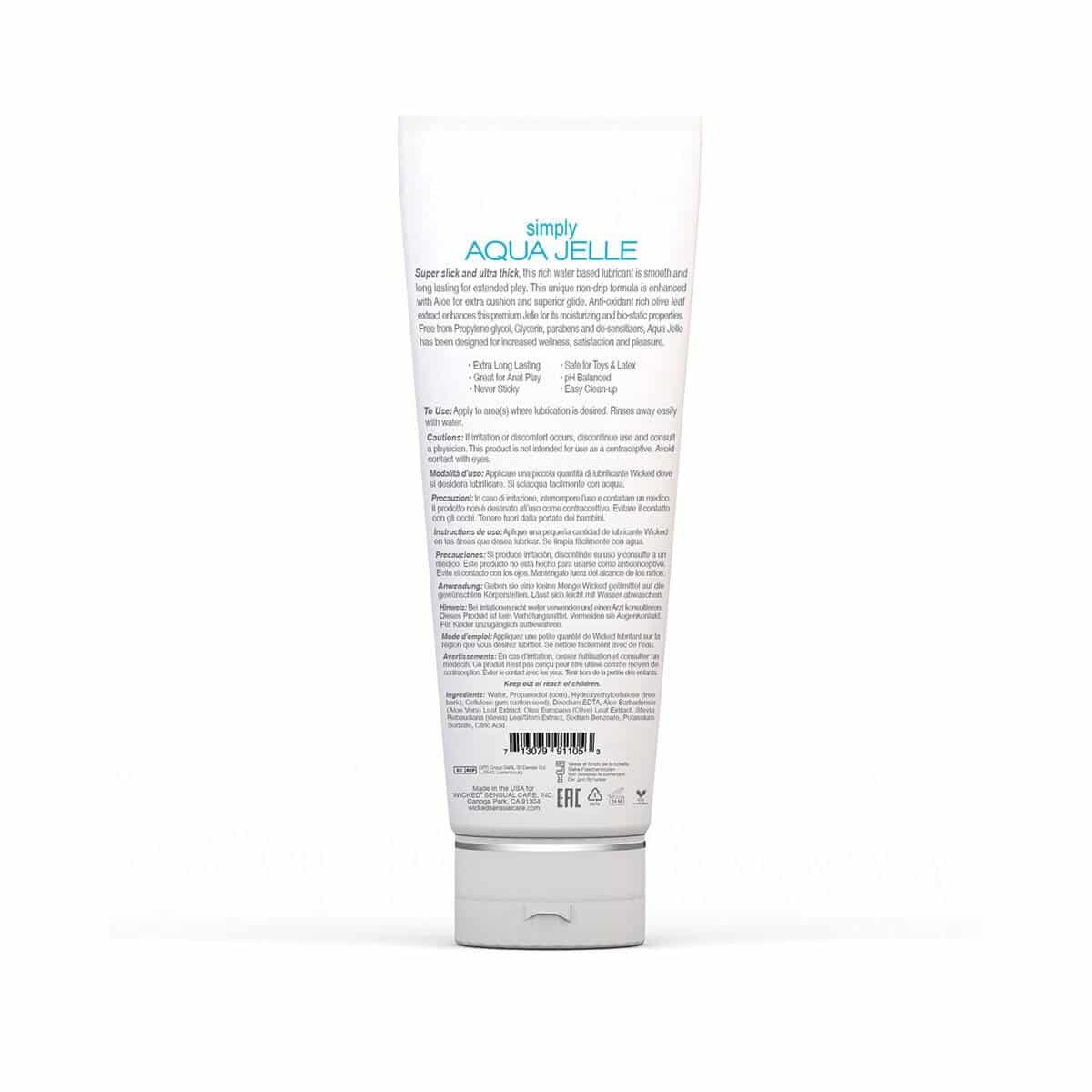 Wicked Simply Aqua Jelle Anal Lubricant
Description
Wicked Simply Aqua Jelle Water-based Anal Lubricant

Simply Jelle Lubricant is a premium lubricant that addresses the specific needs of anal play, but can also be used for any kind of sexual play. Very viscous, long-lasting, and never sticky, this super-slick, water-based lubricant stays put and provides extra cushion and a superior glide.
Simply Jelle is enhanced with Olive Leaf Extract, a natural biostatic, is antioxidant rich and inhibits the spread of harmful bacteria and microorganisms. This unique non-drip formula is also enhanced with Aloe for extra cushion and superior glide.
Made without Glycerin, Propylene Glycol, or Parabens and Simply Jelle is pH balanced, vegan, and cruelty-free.
Features:
Extra-long lasting
Great for all sexual play including anal
Never sticky
Safe for toys and latex
pH balanced
Easy clean-up
Reactivated with moisture
4 oz.
Ingredients | Water,Propanediol (corn), Cellulose gum (cotton seed), Cellulose gum, Hydroxyethylcellulose (tree bark), Aloe Barbadensis (Aloe Vera) Leaf Extract, Disodium EDTA, Olea Europaea (olive) leaf extract, Stevia Rebaudiana (stevia), Leaf/Stem Extract, Citric Acid, Sodium Benzoate, Potassium Sorbate