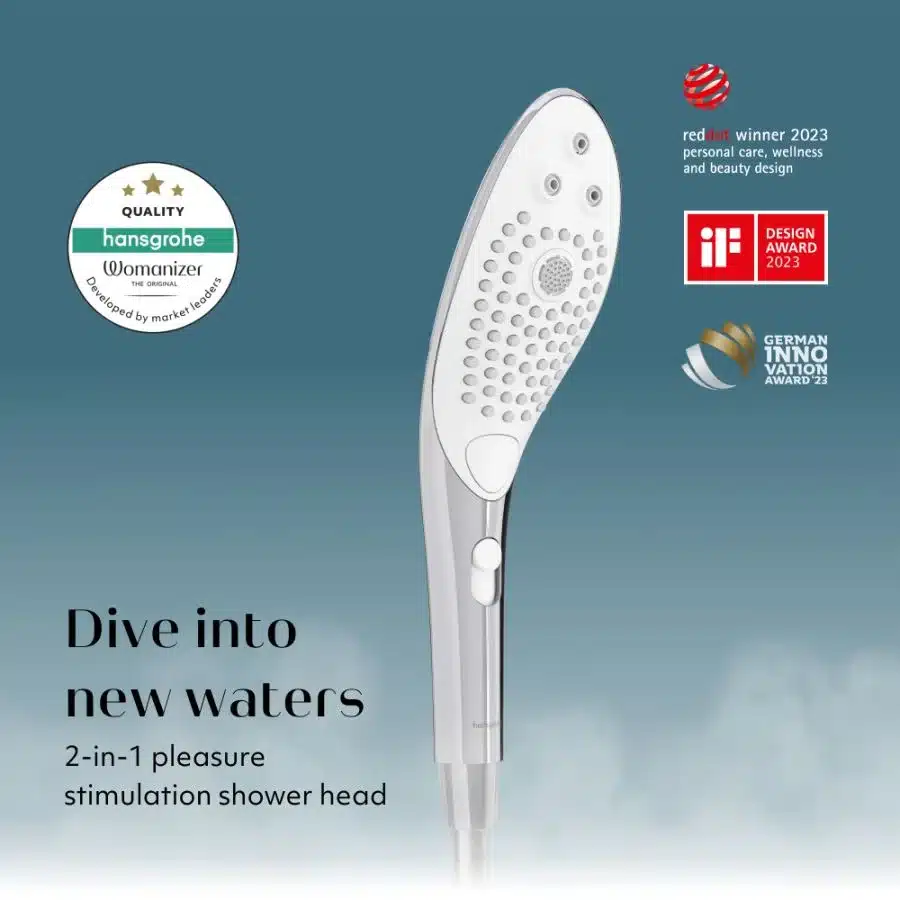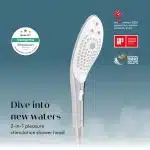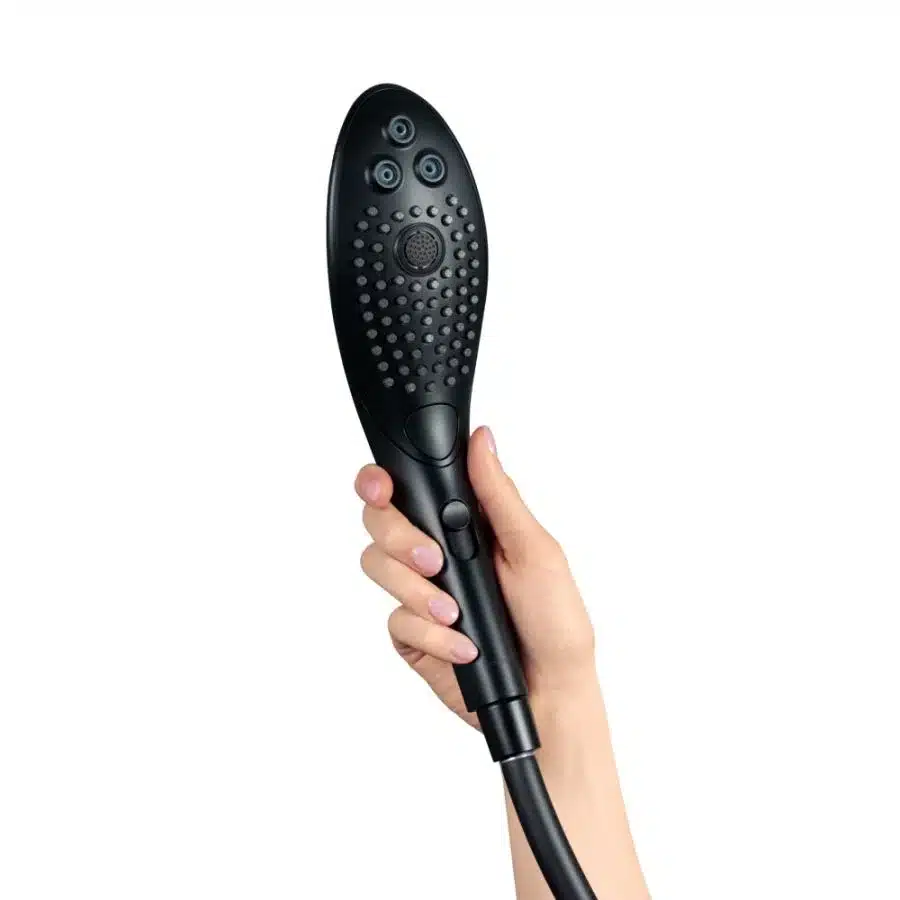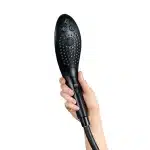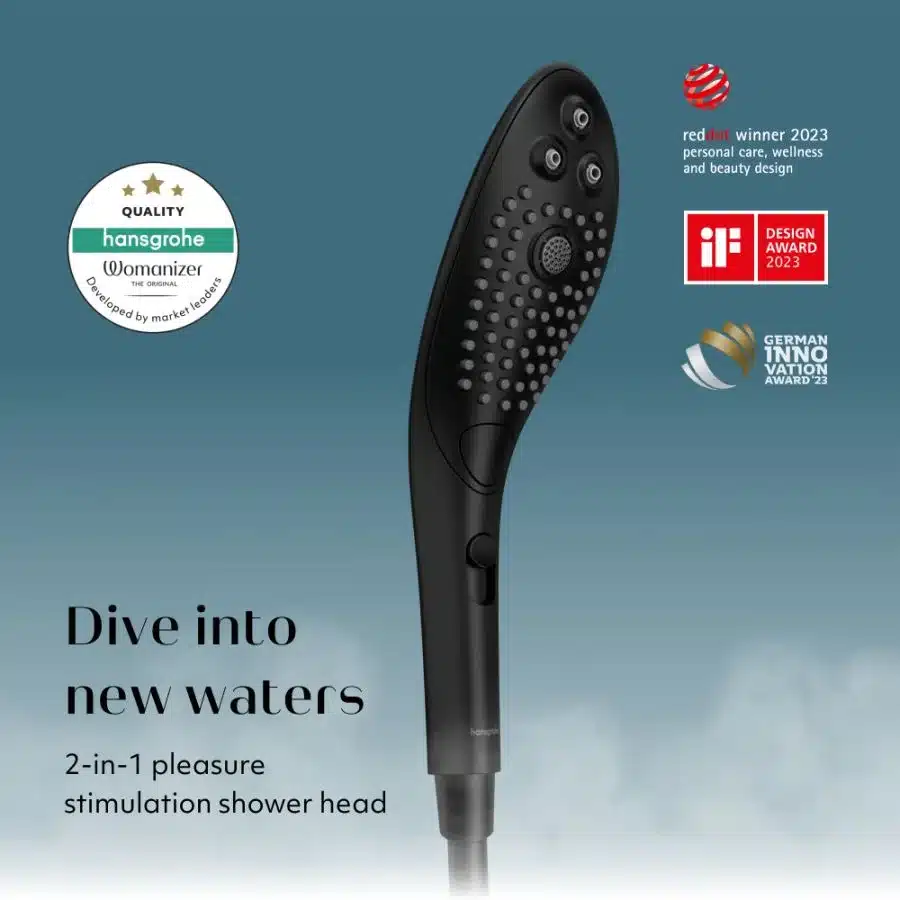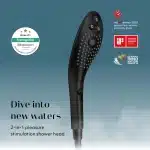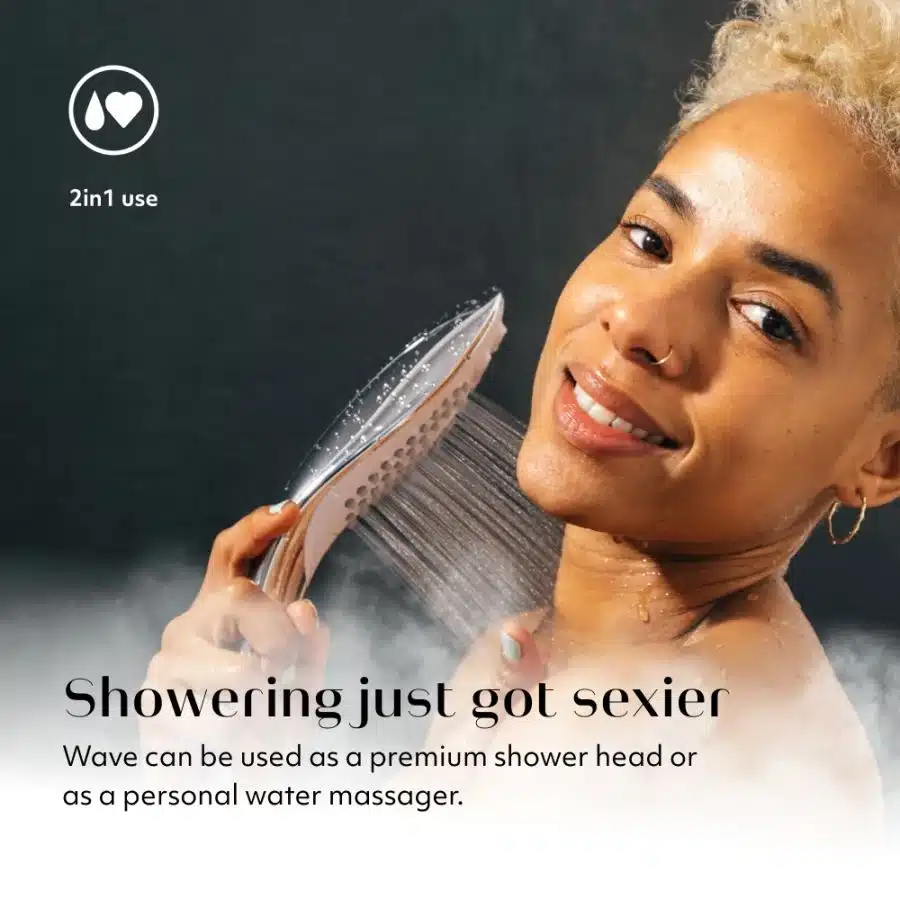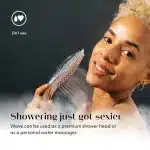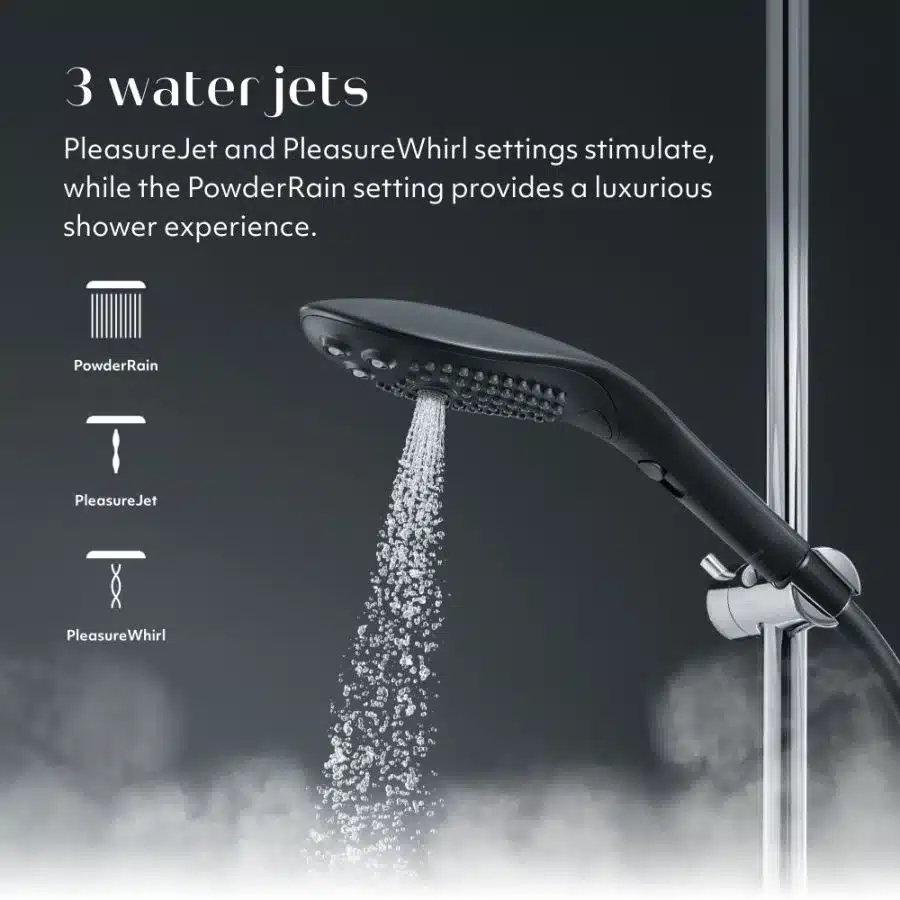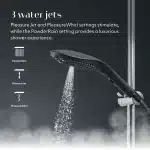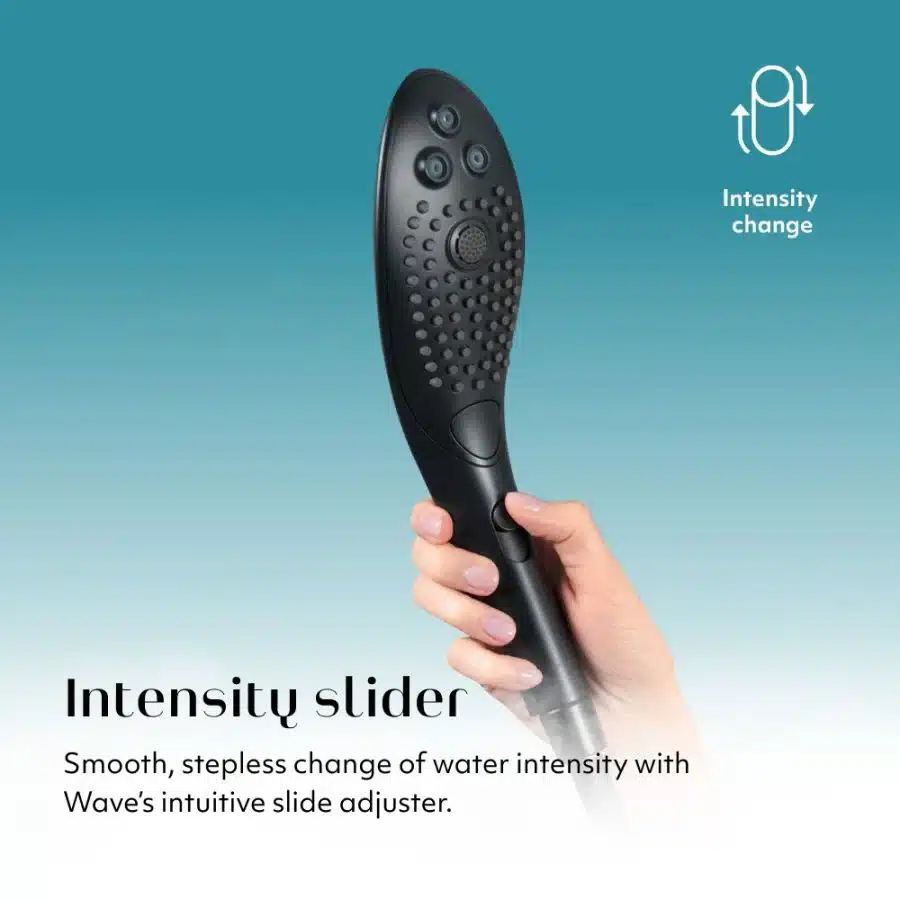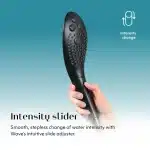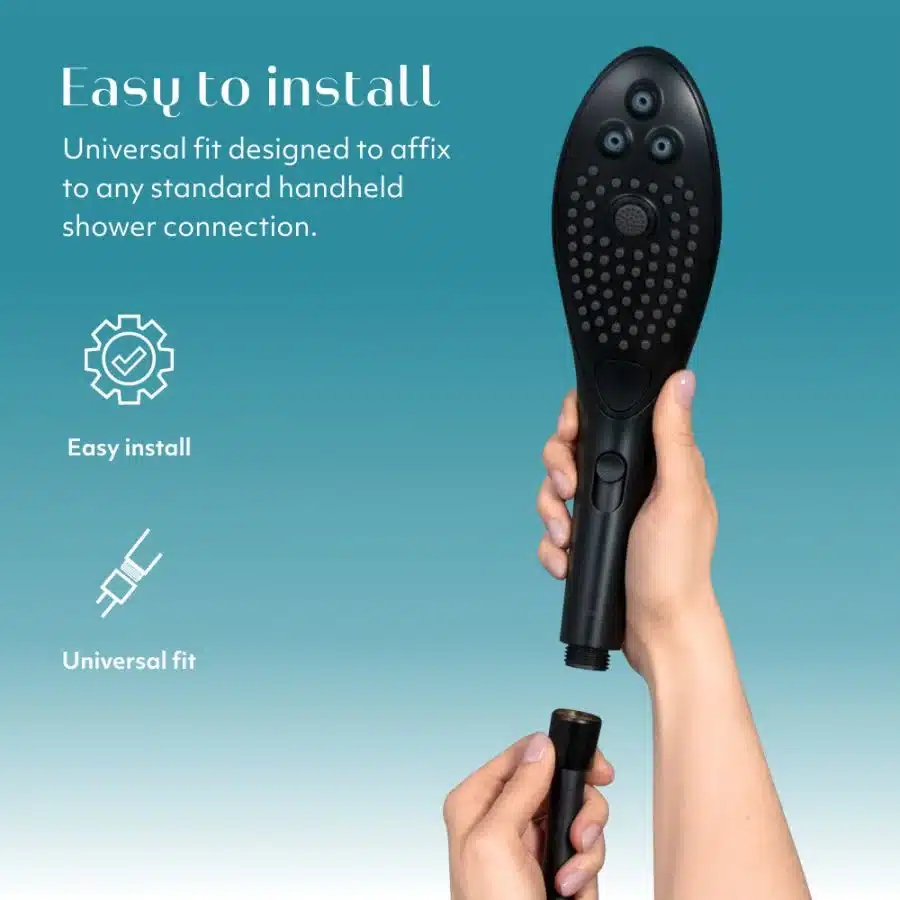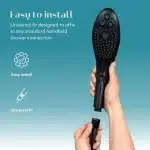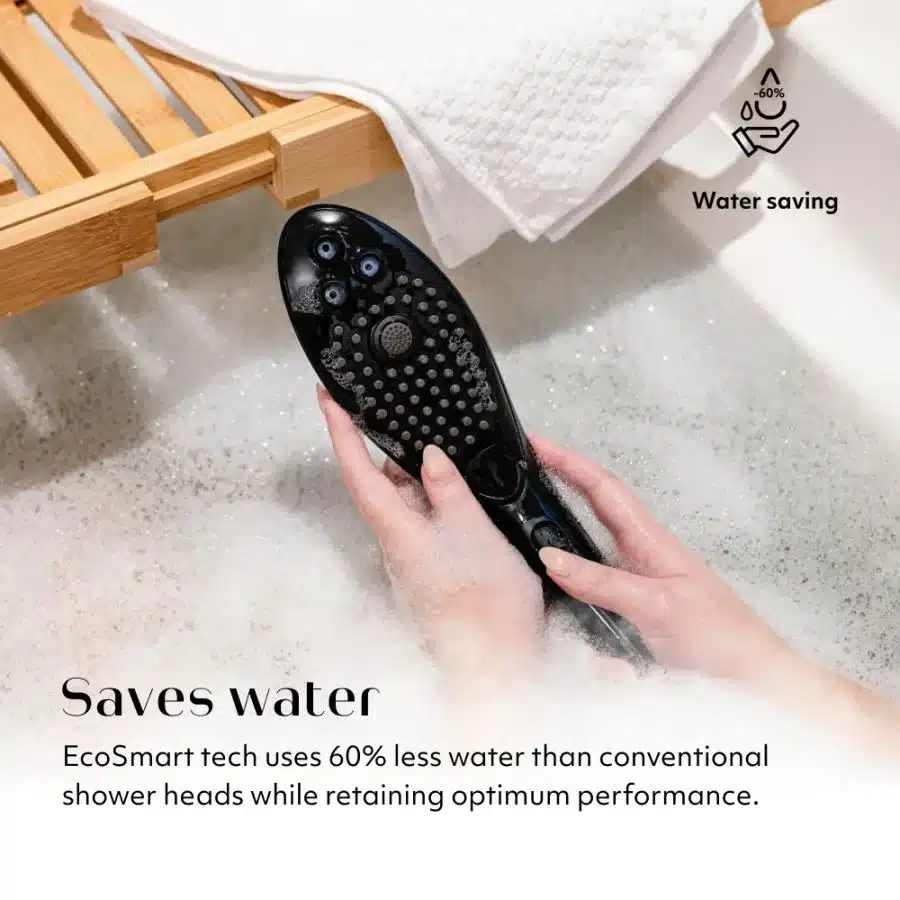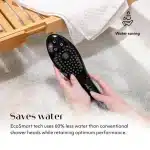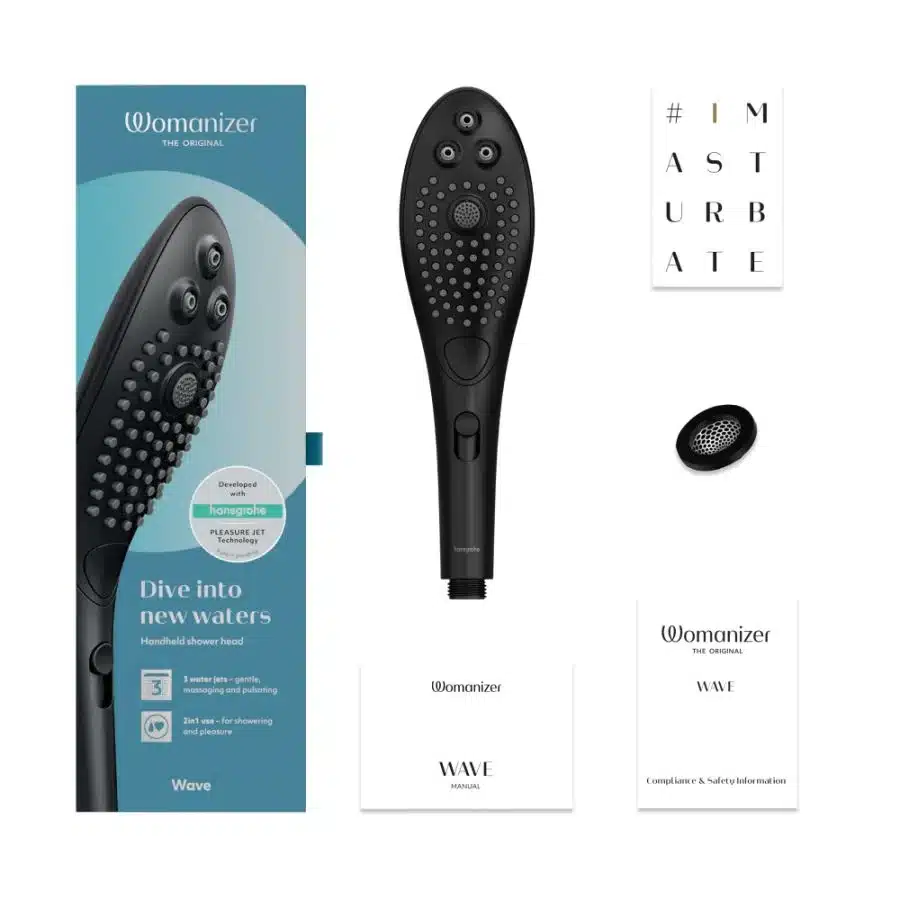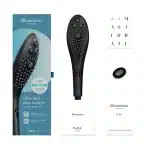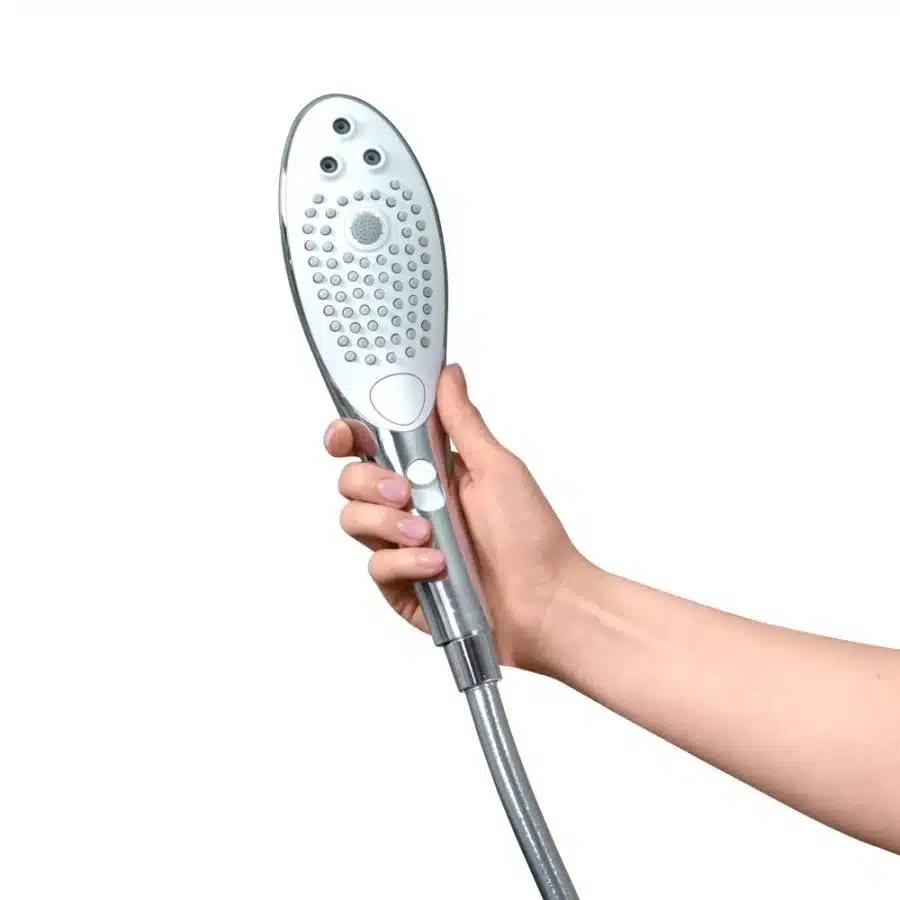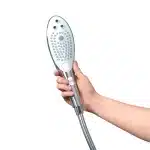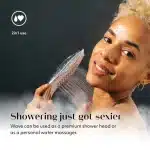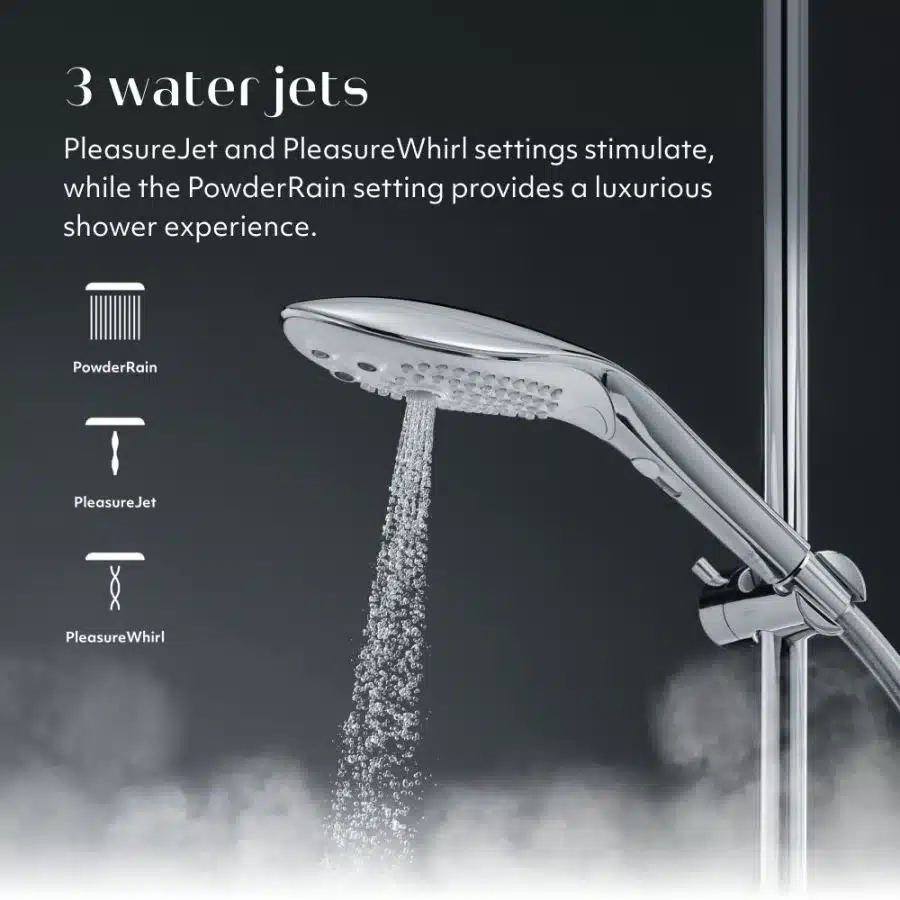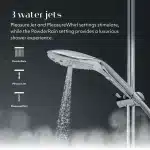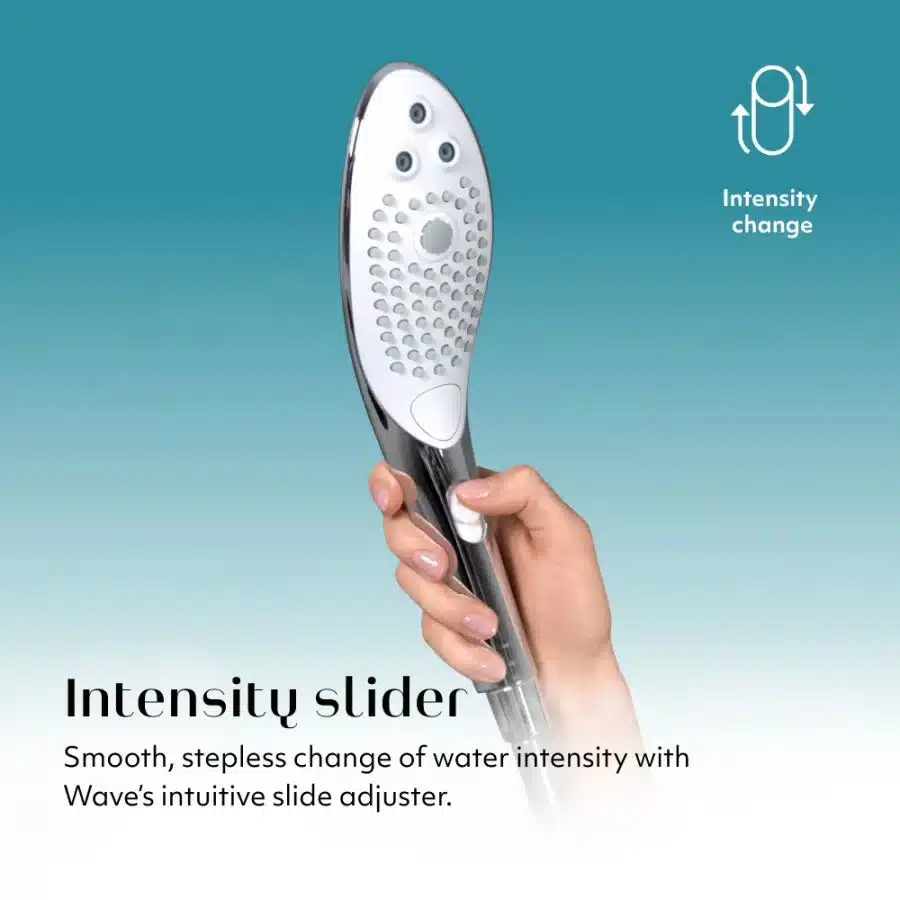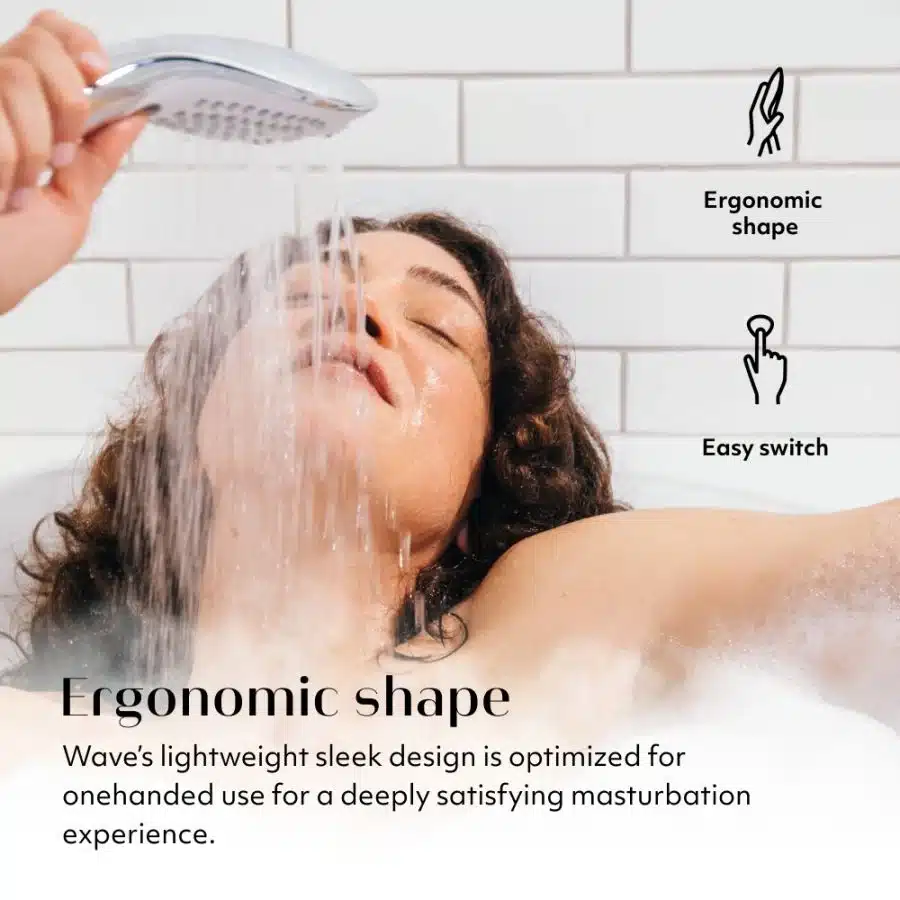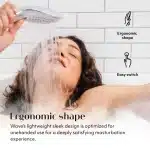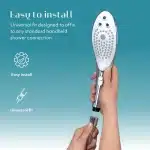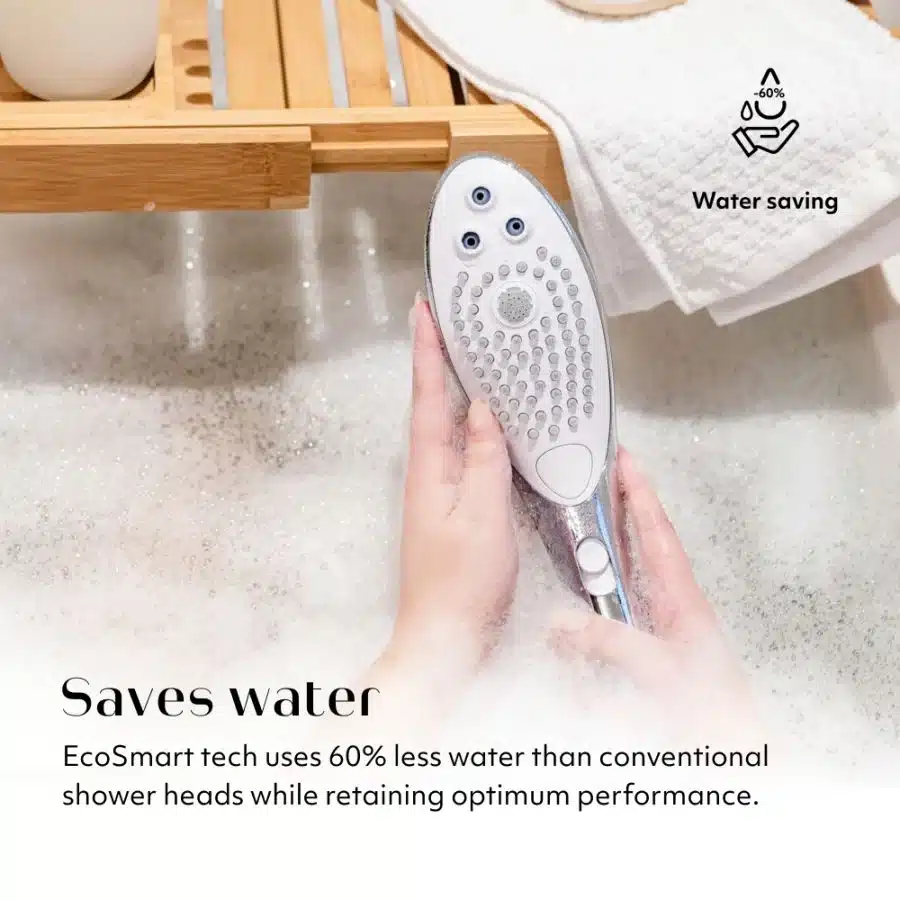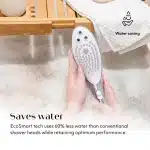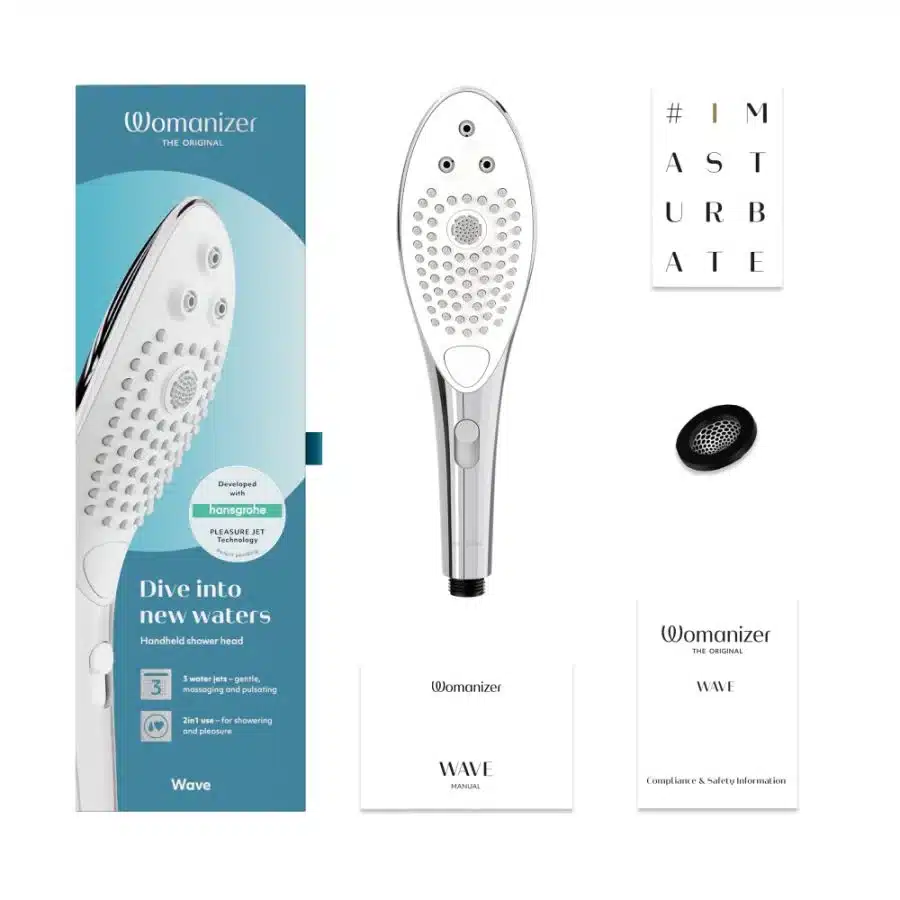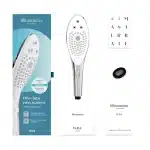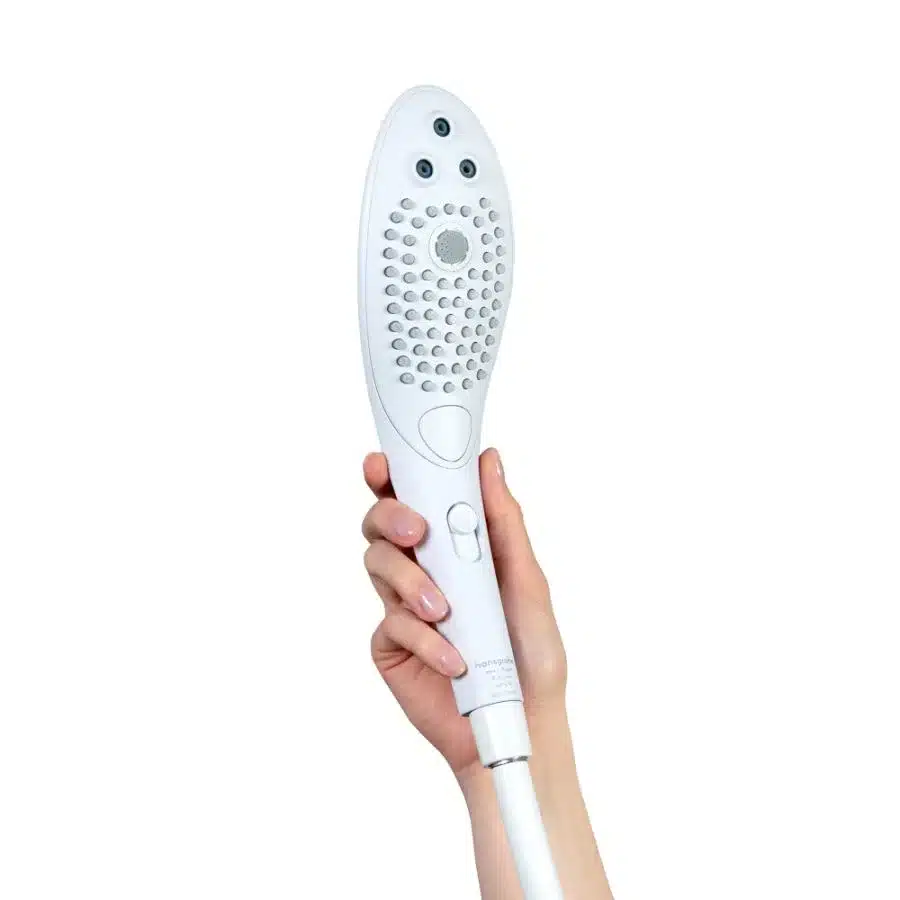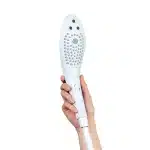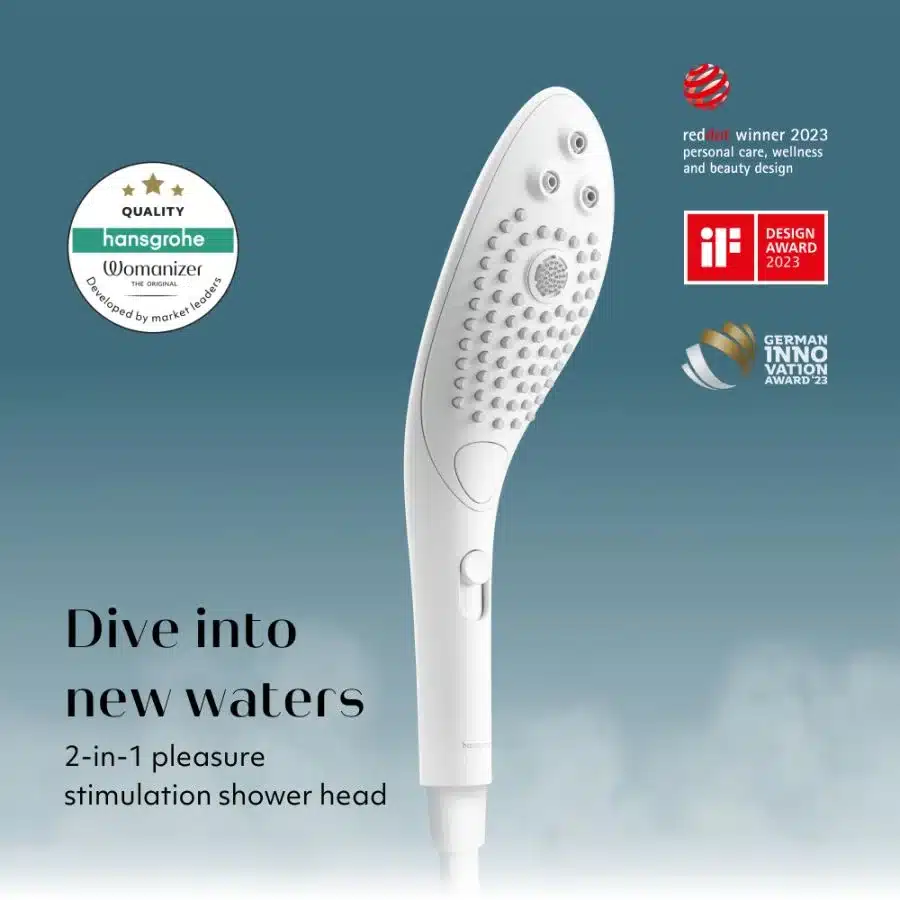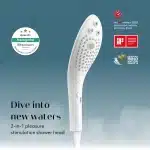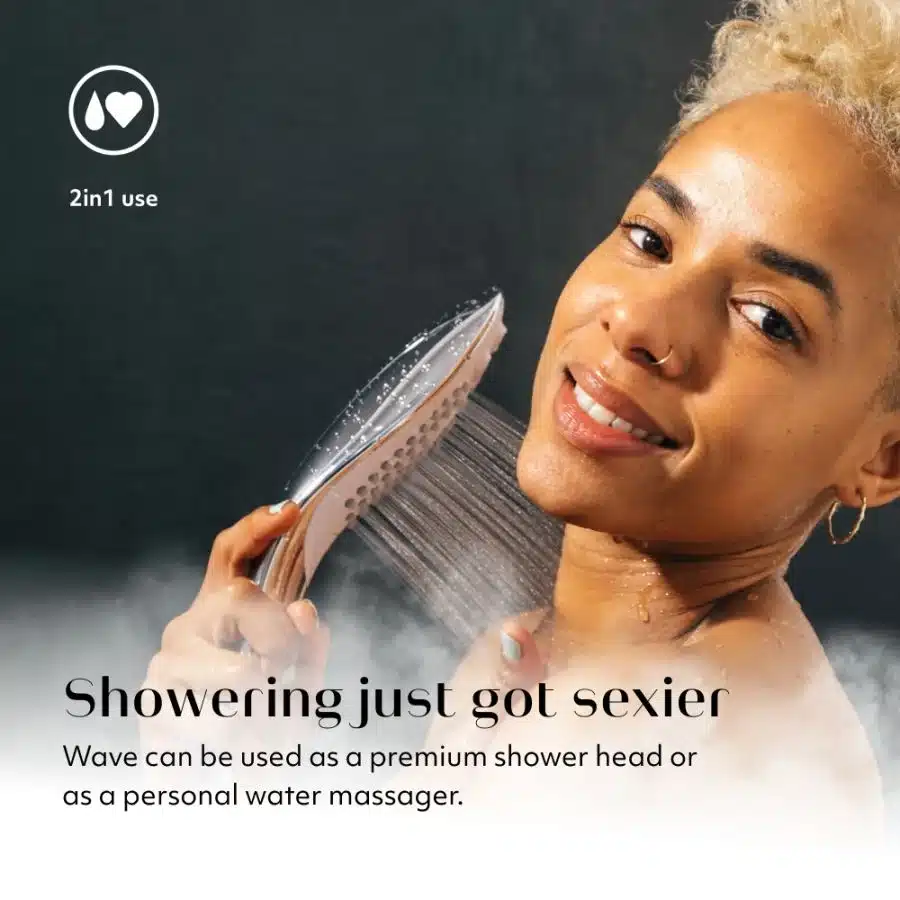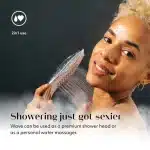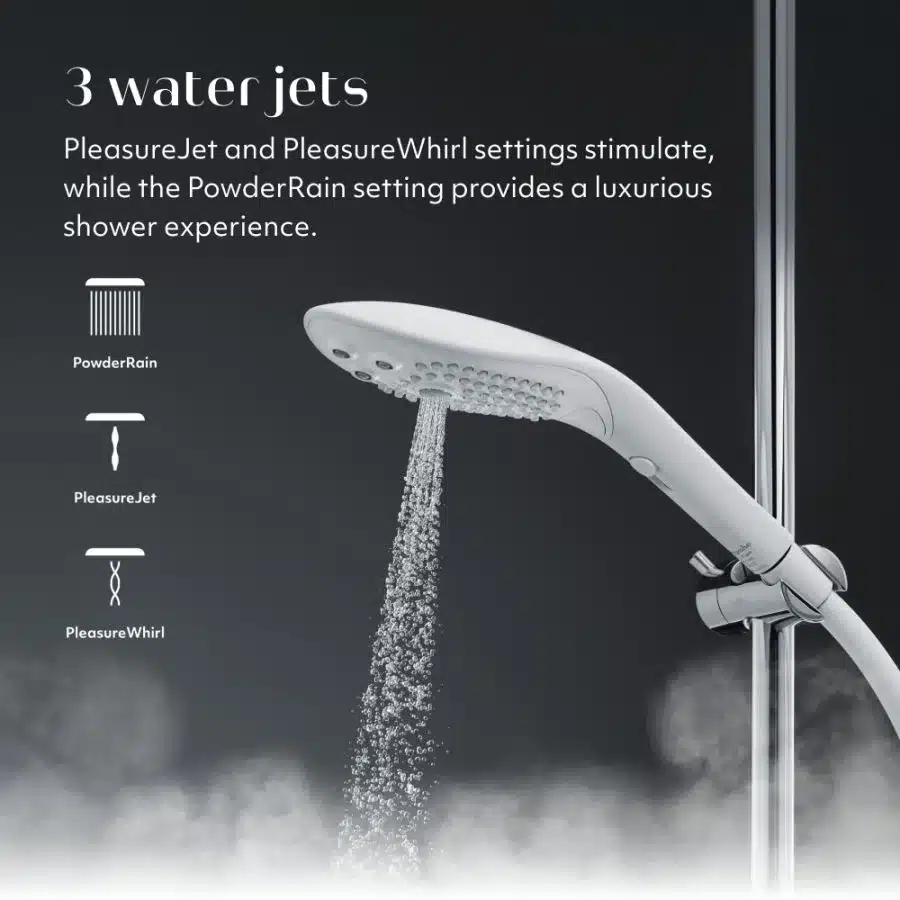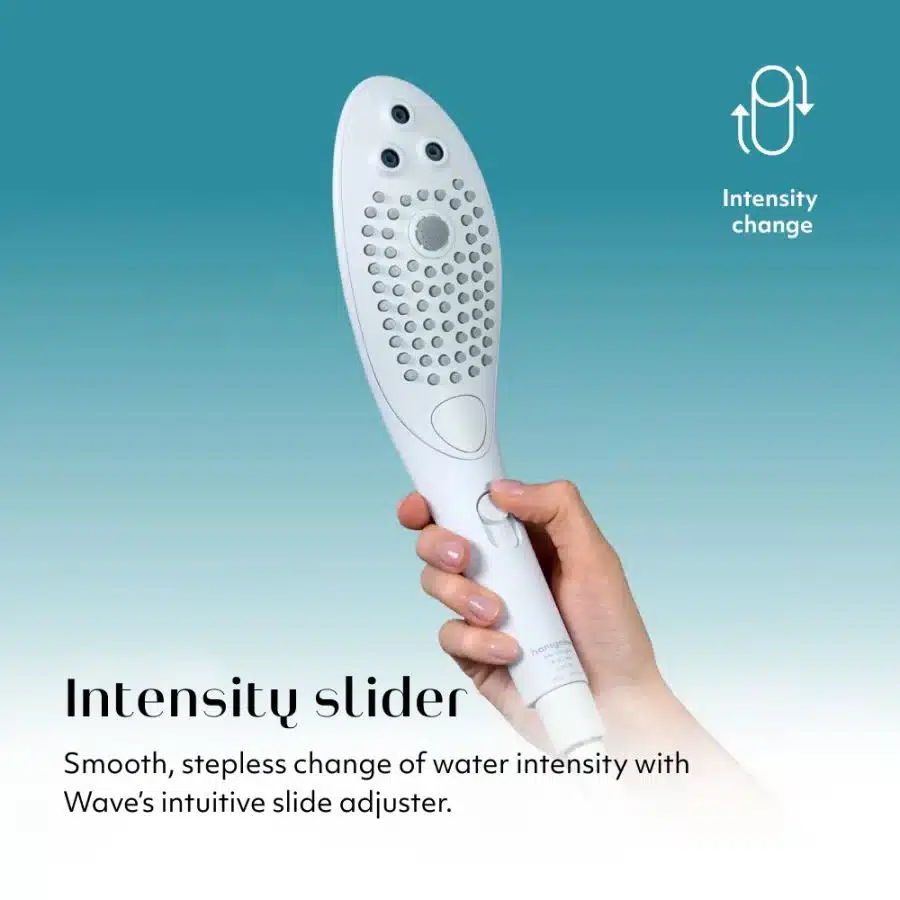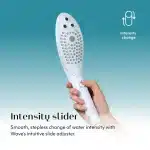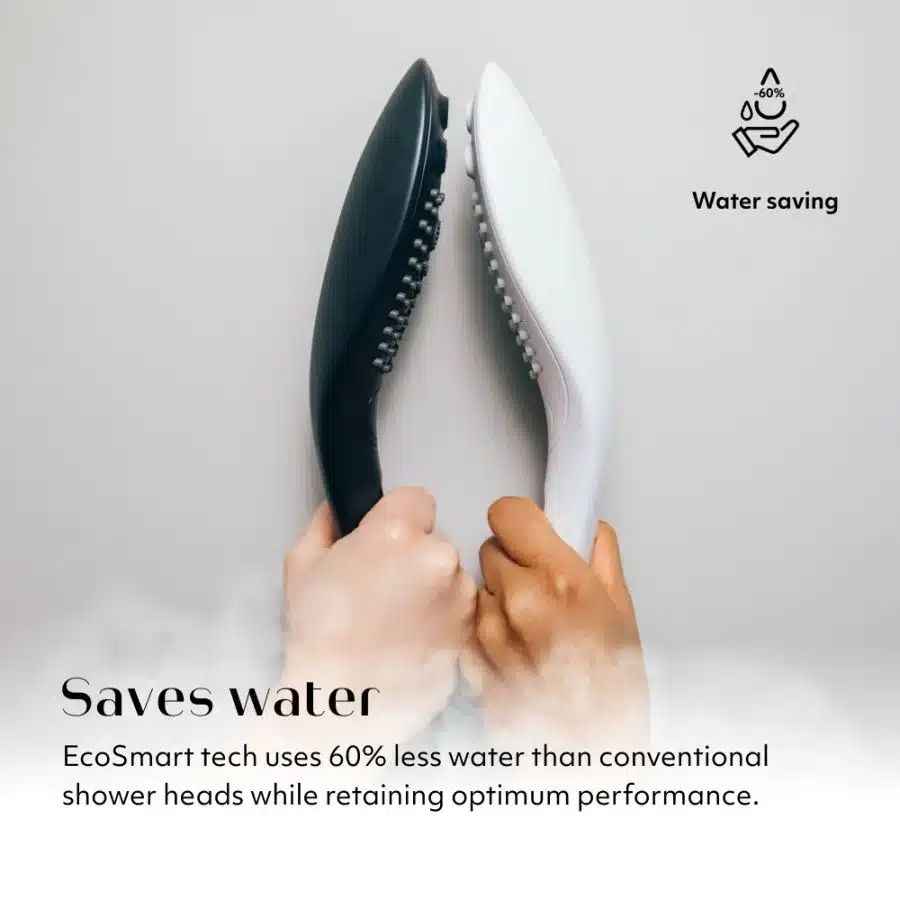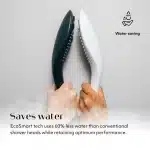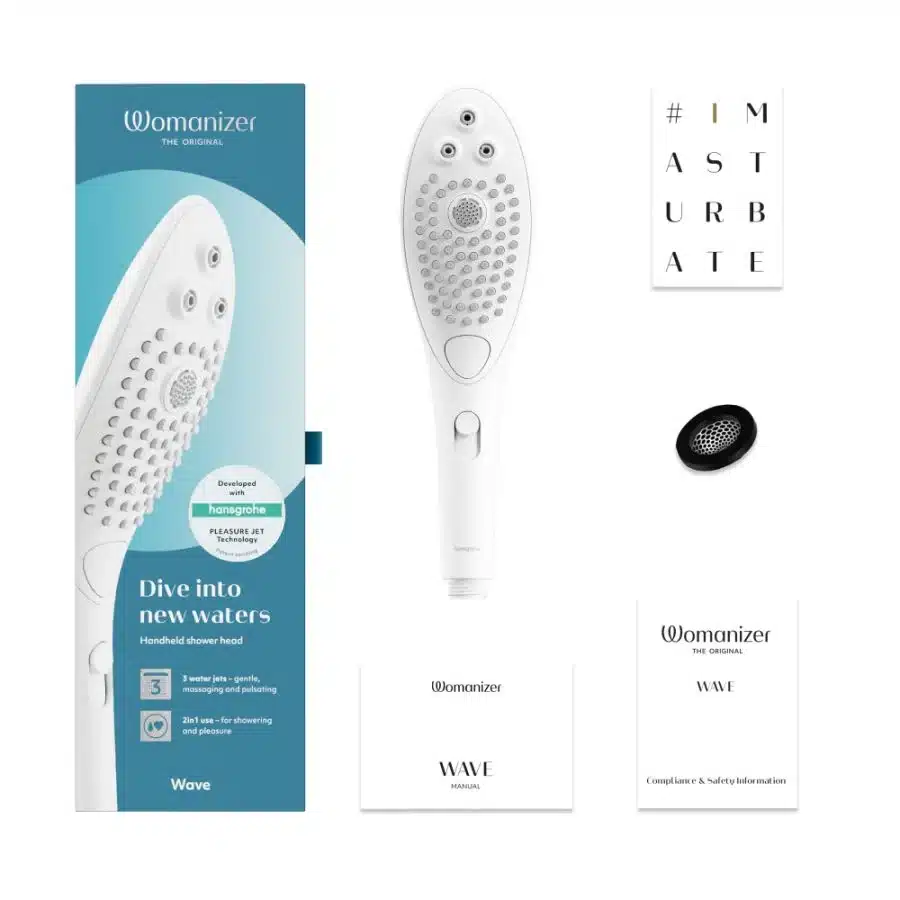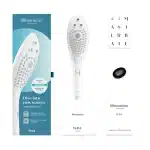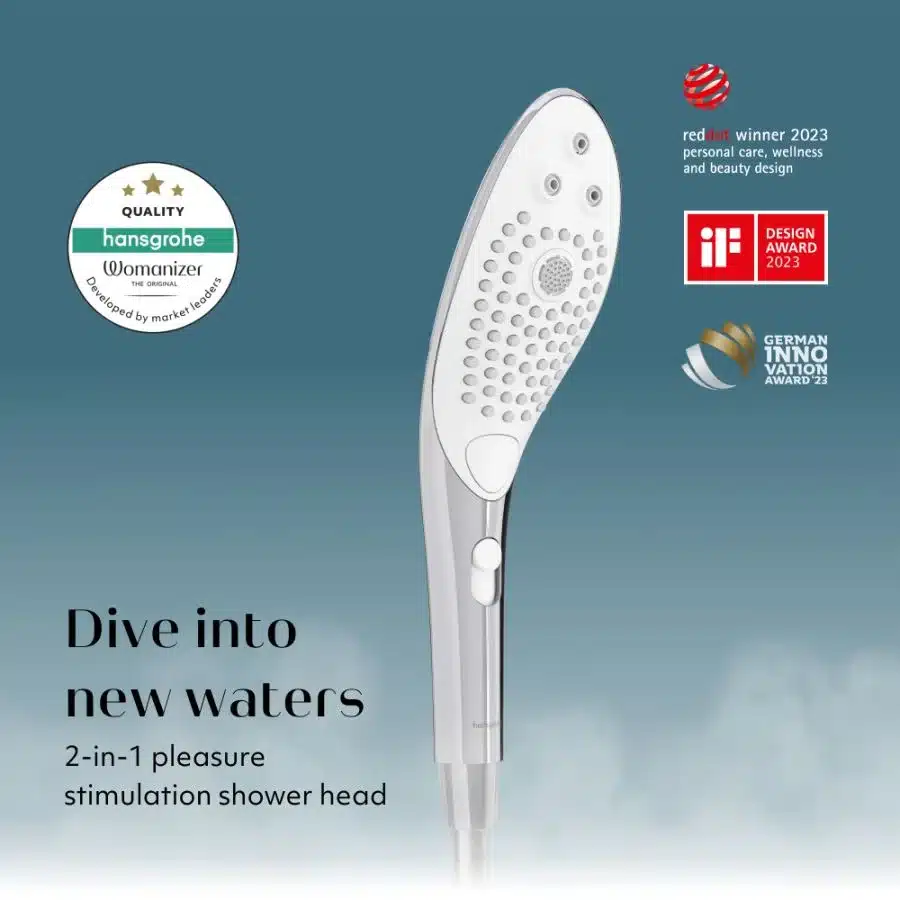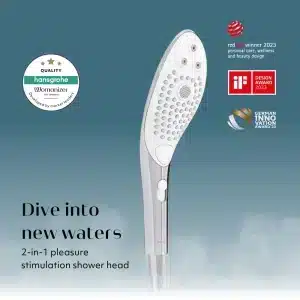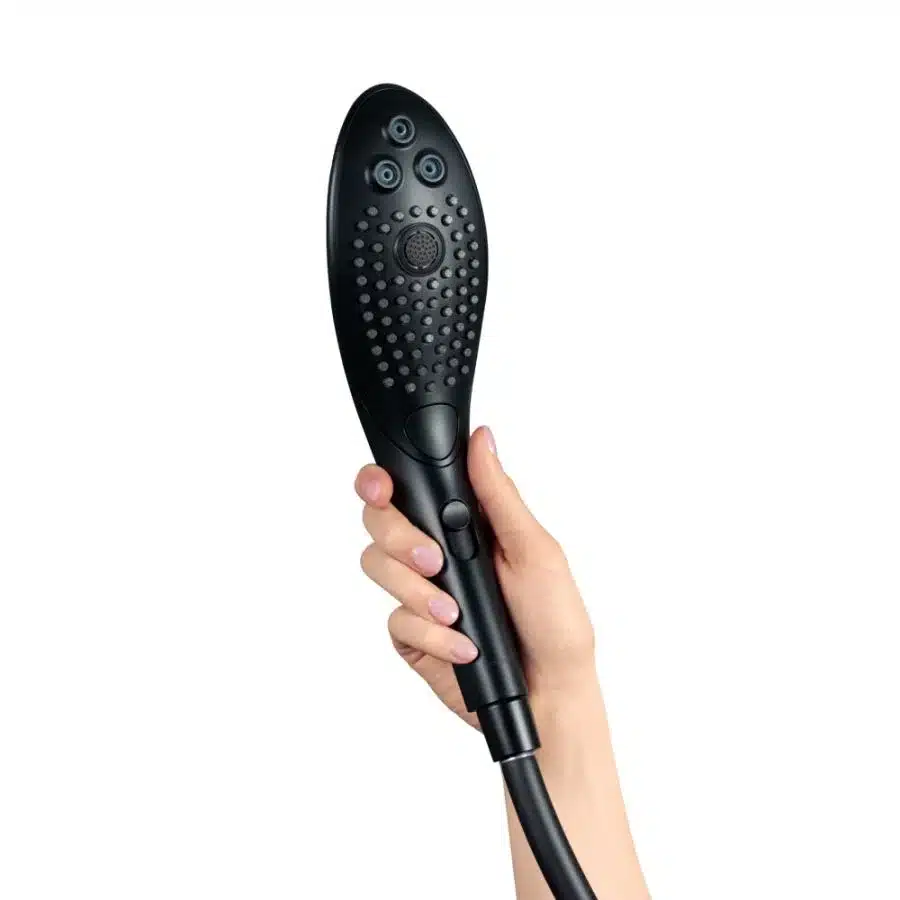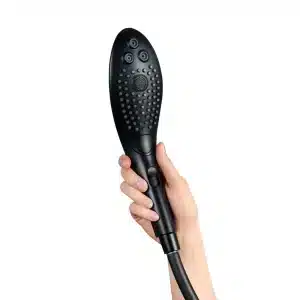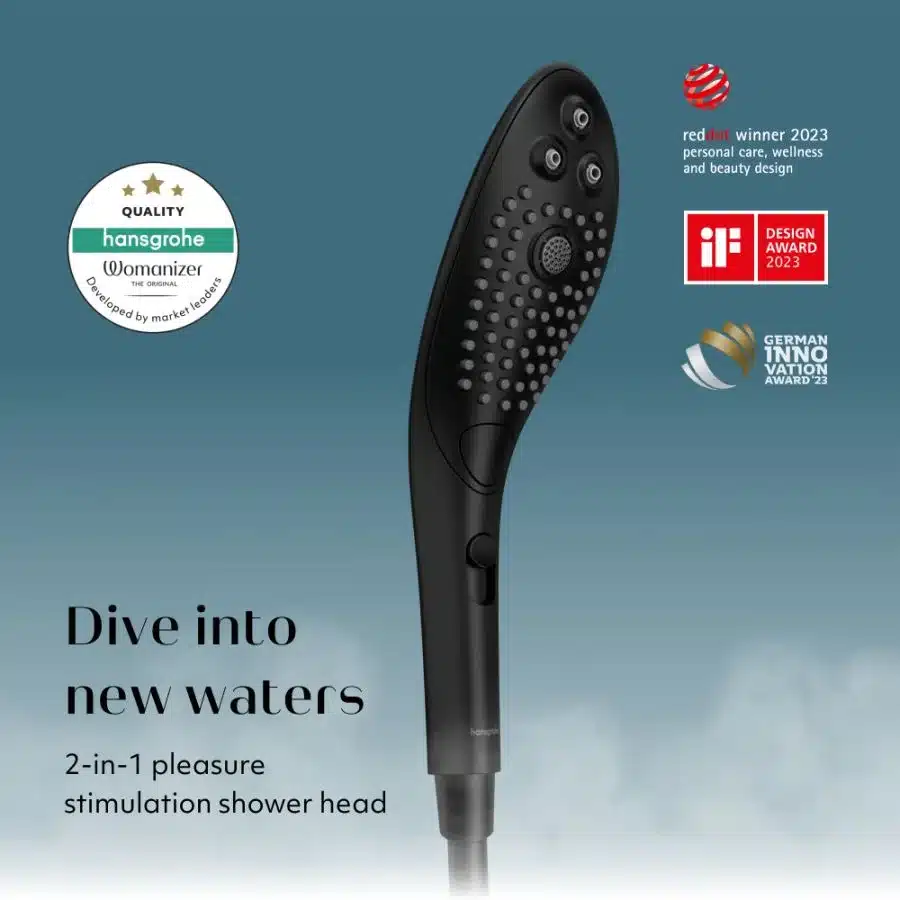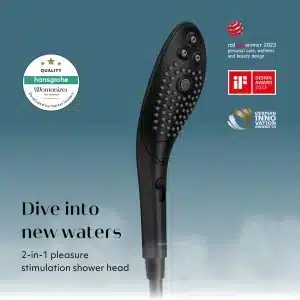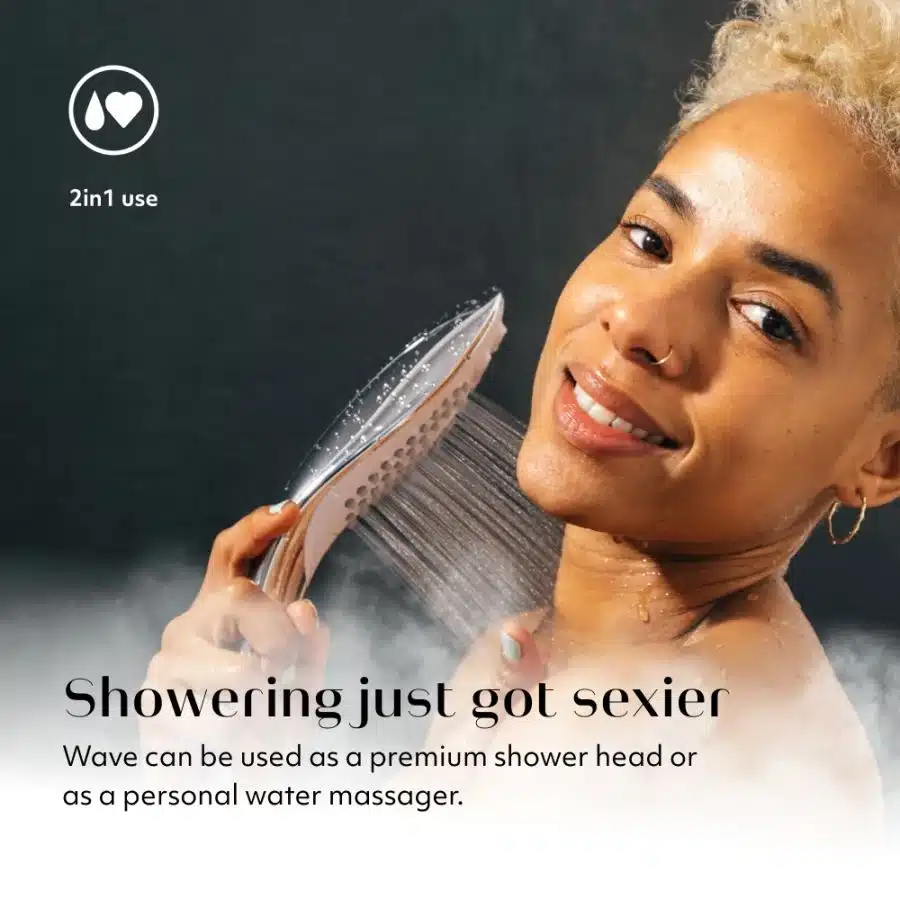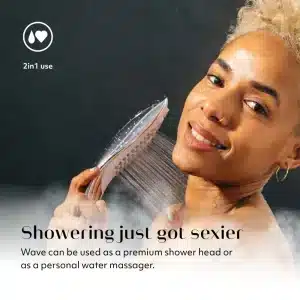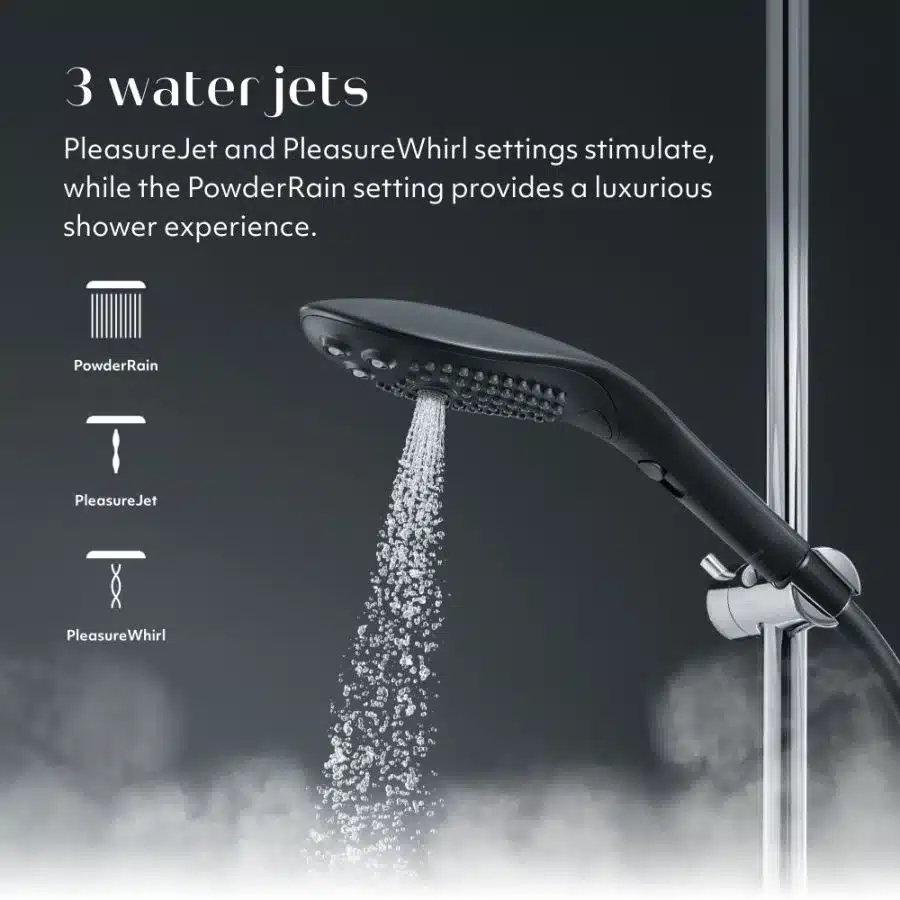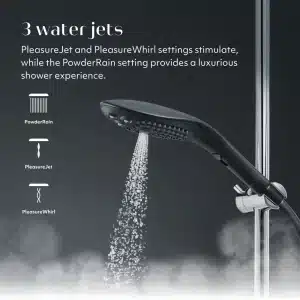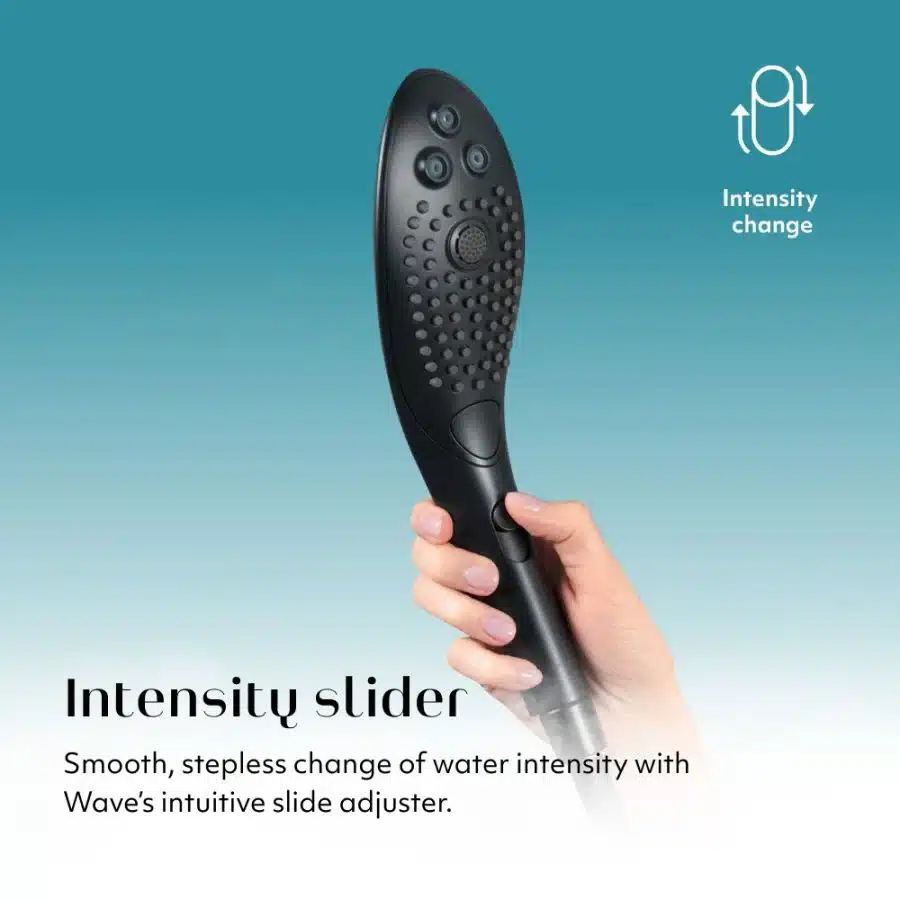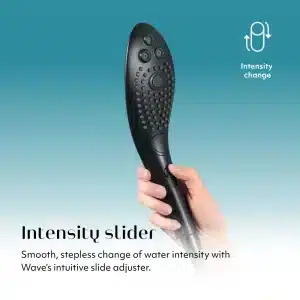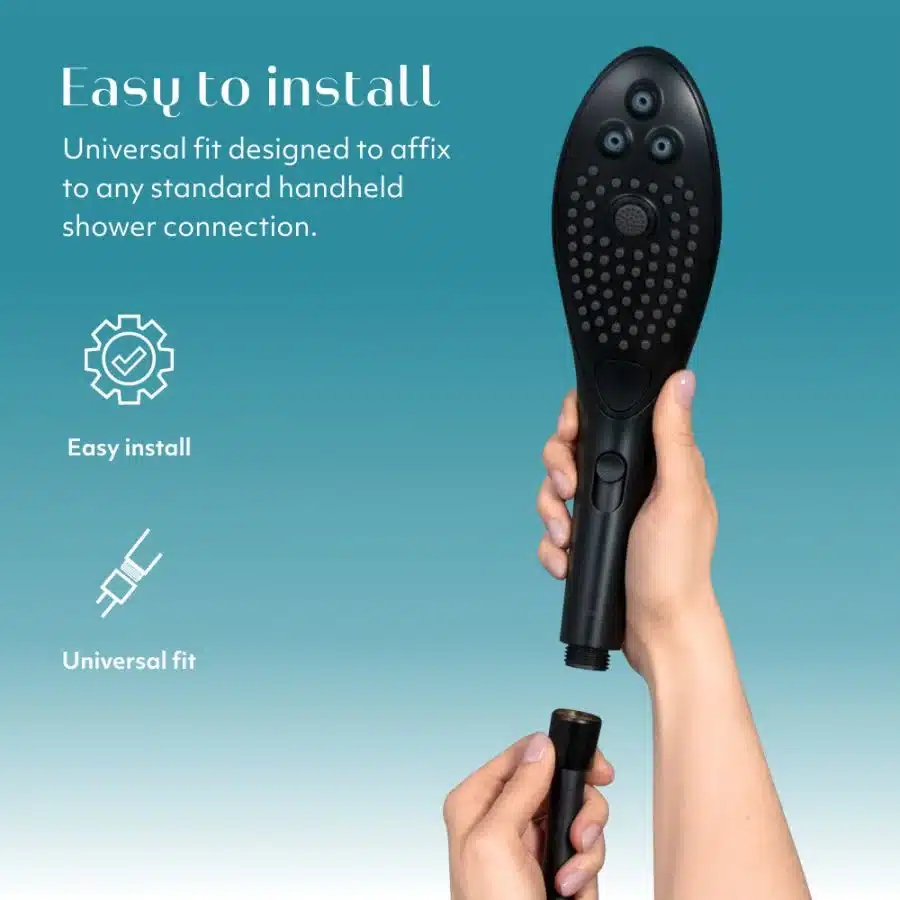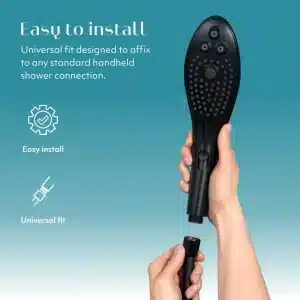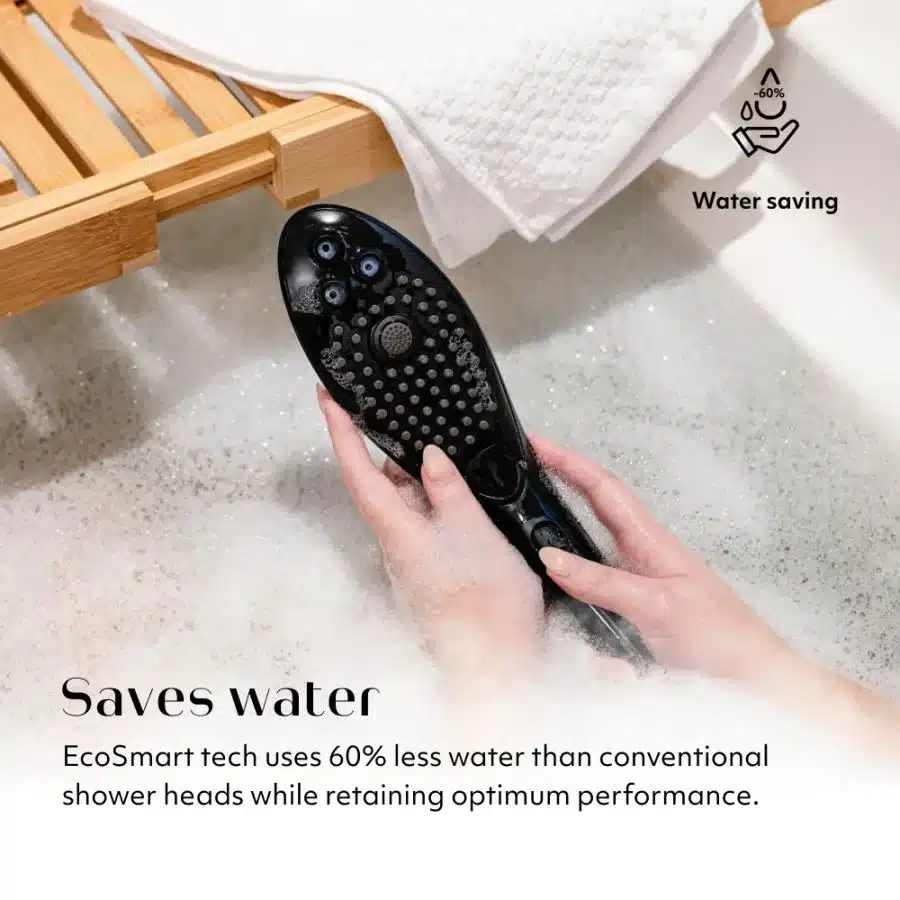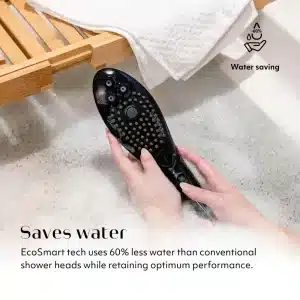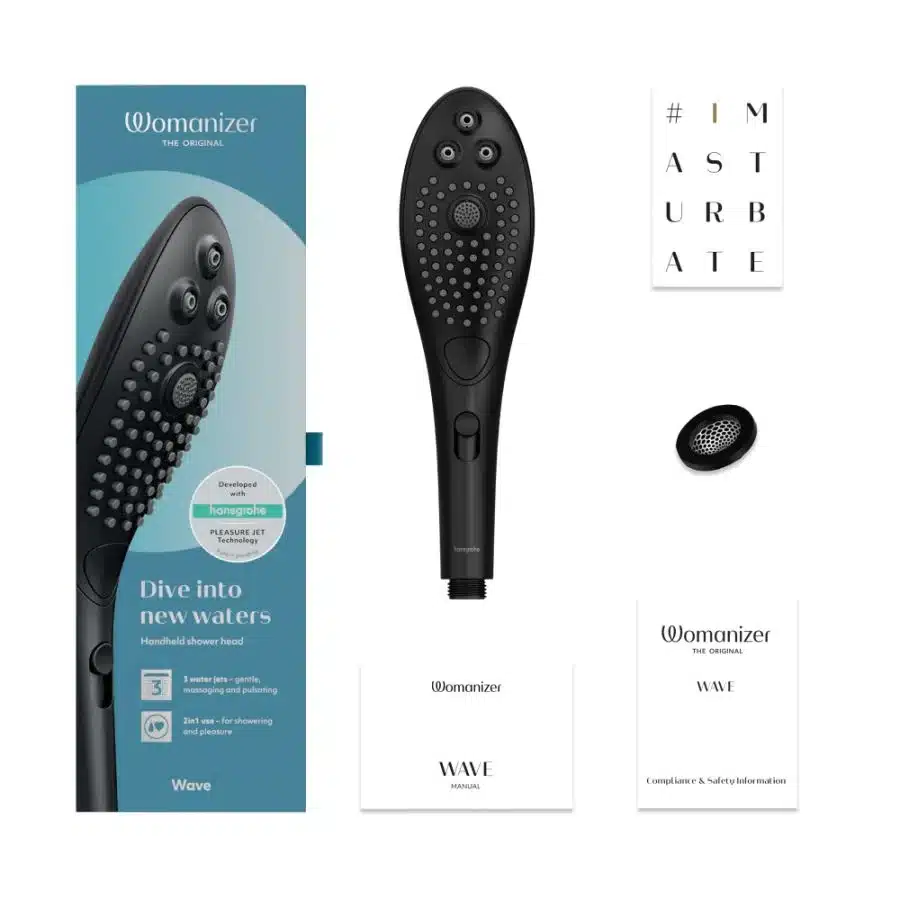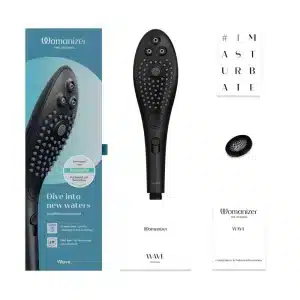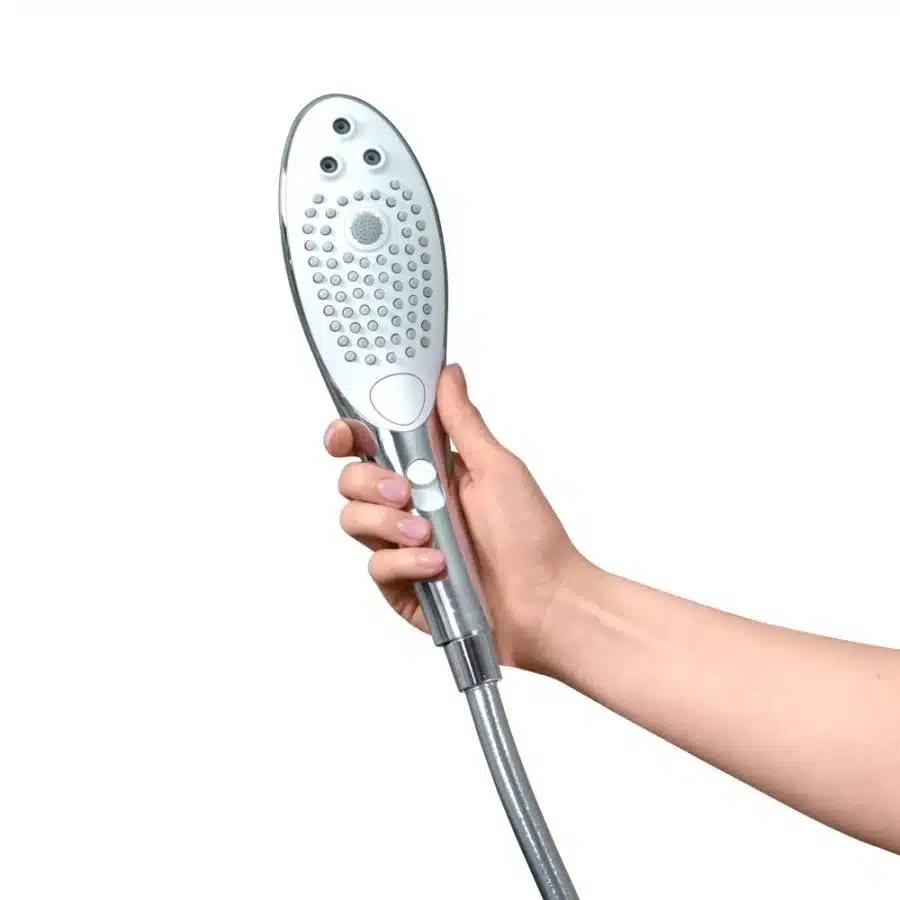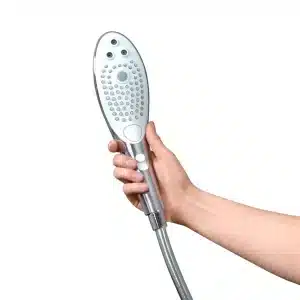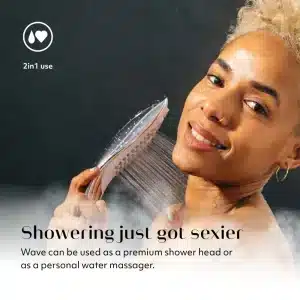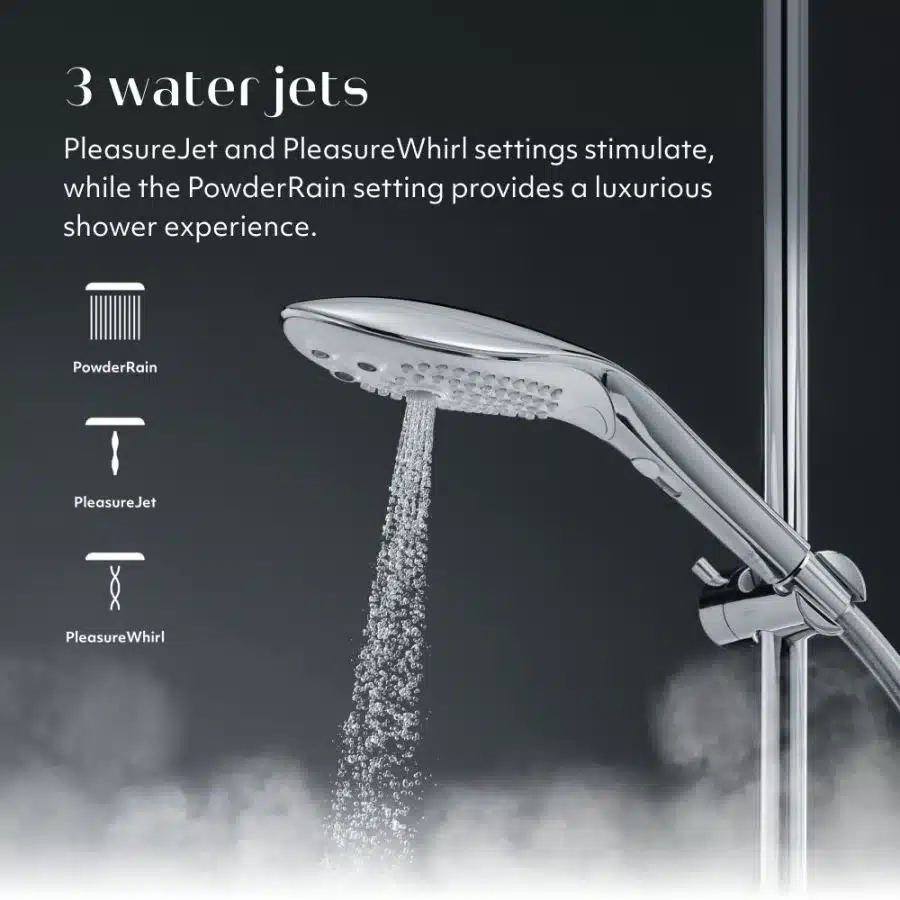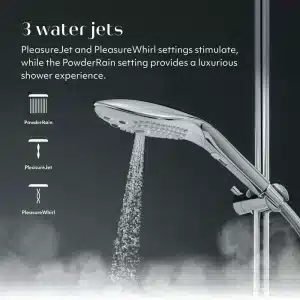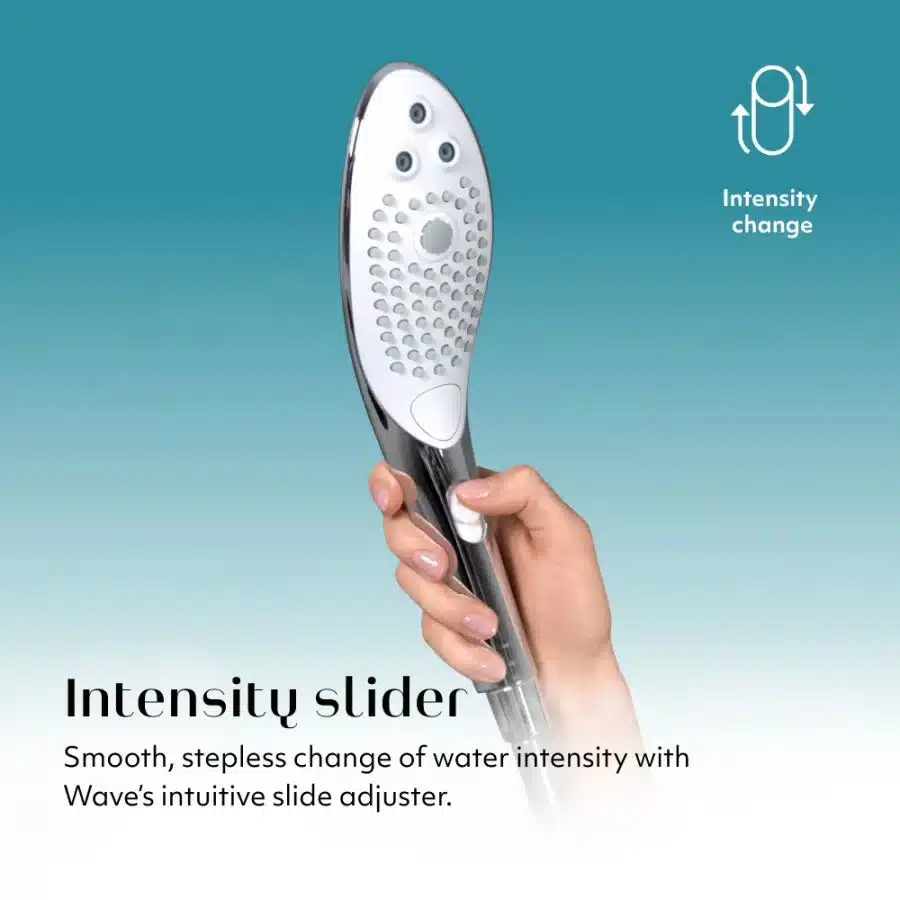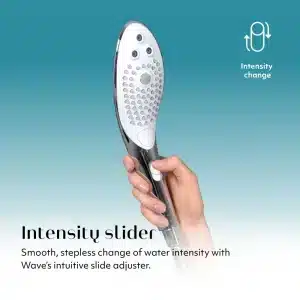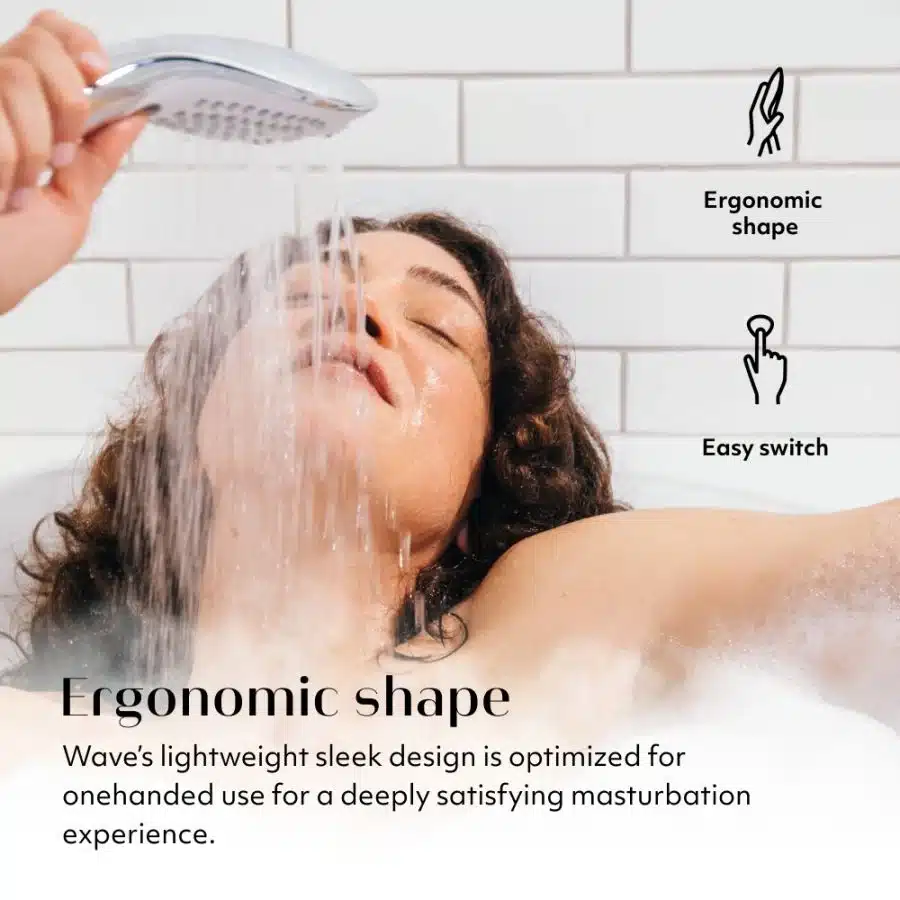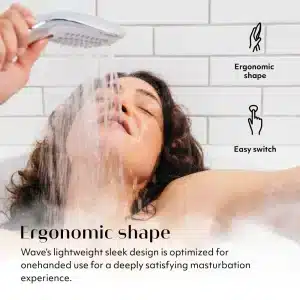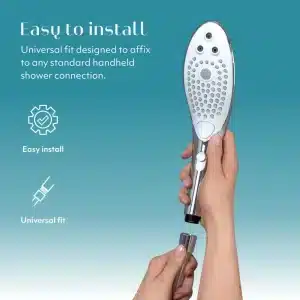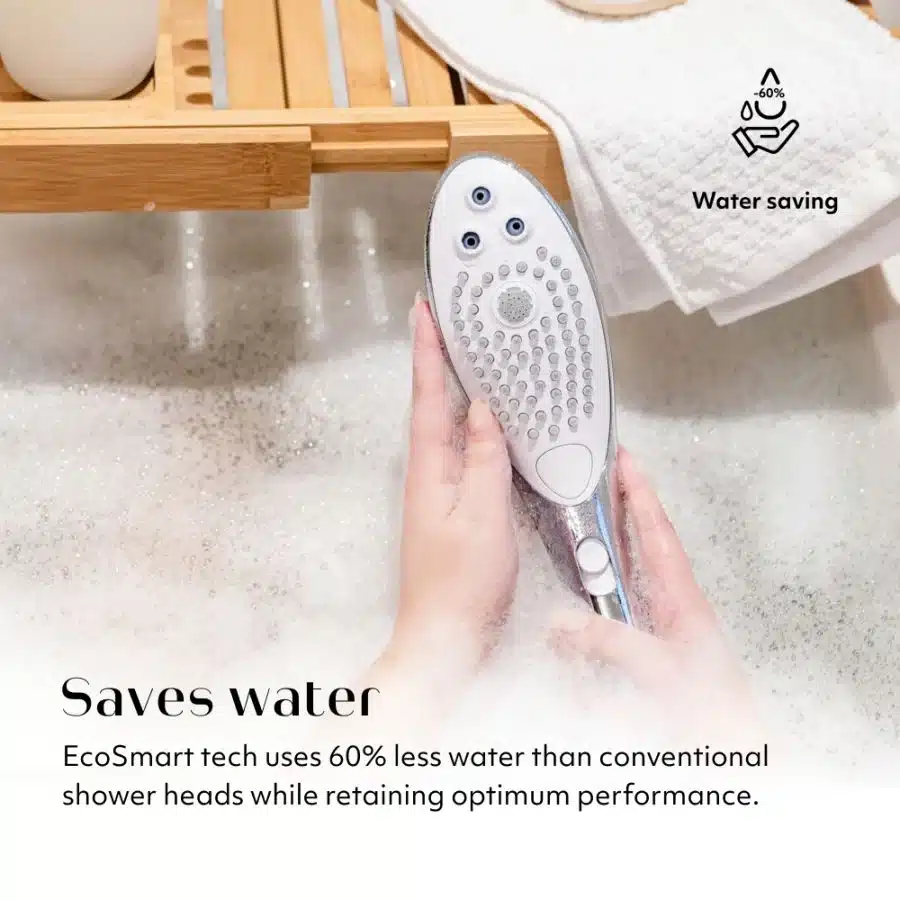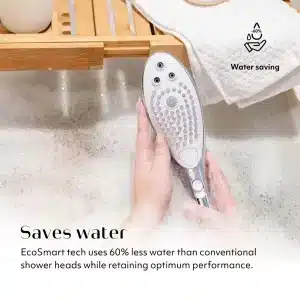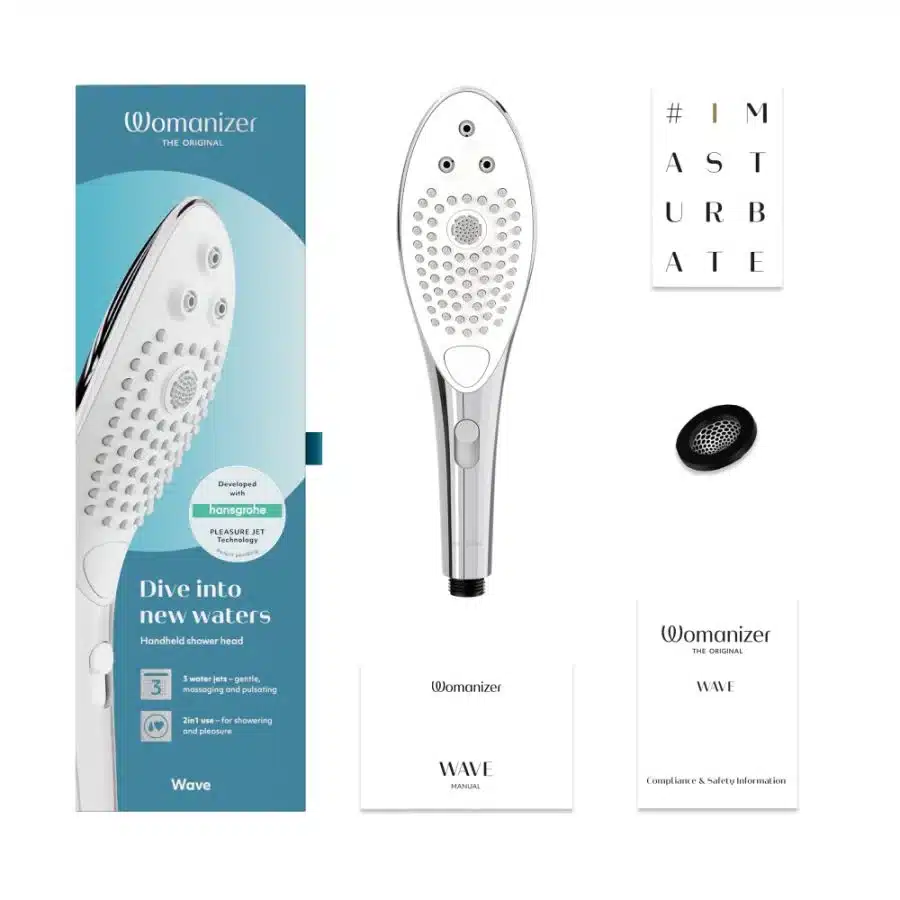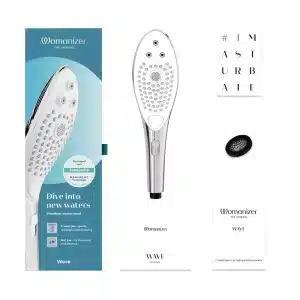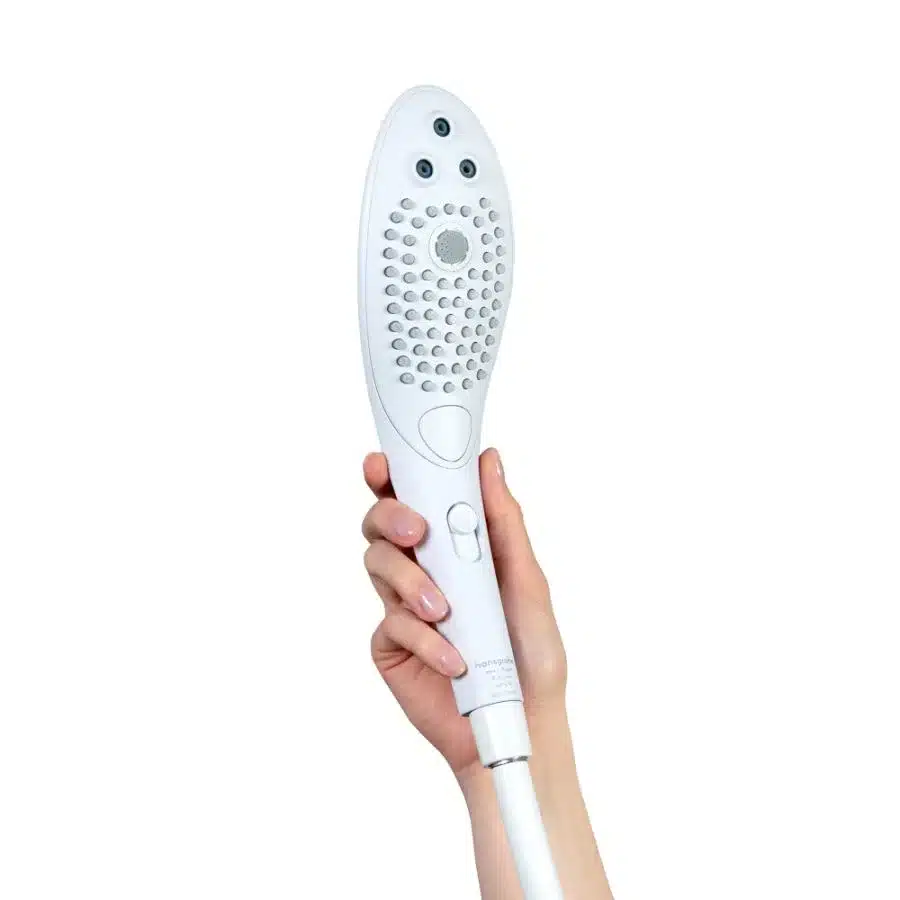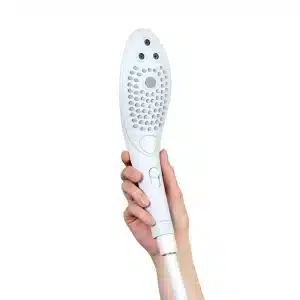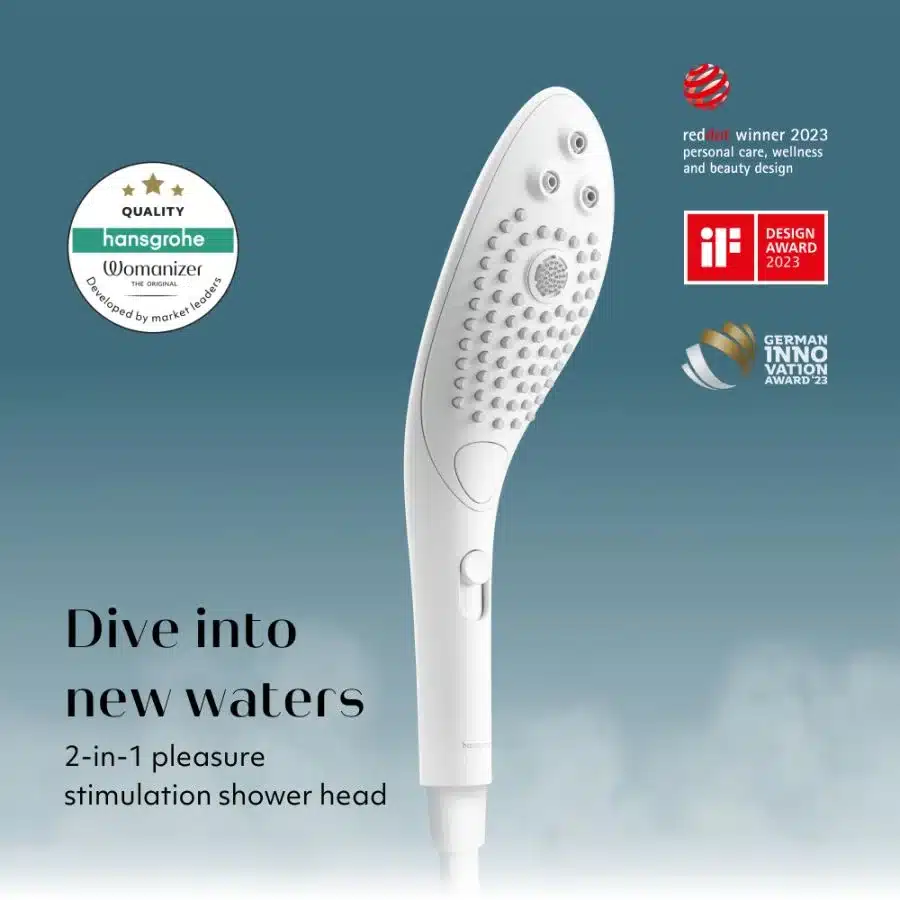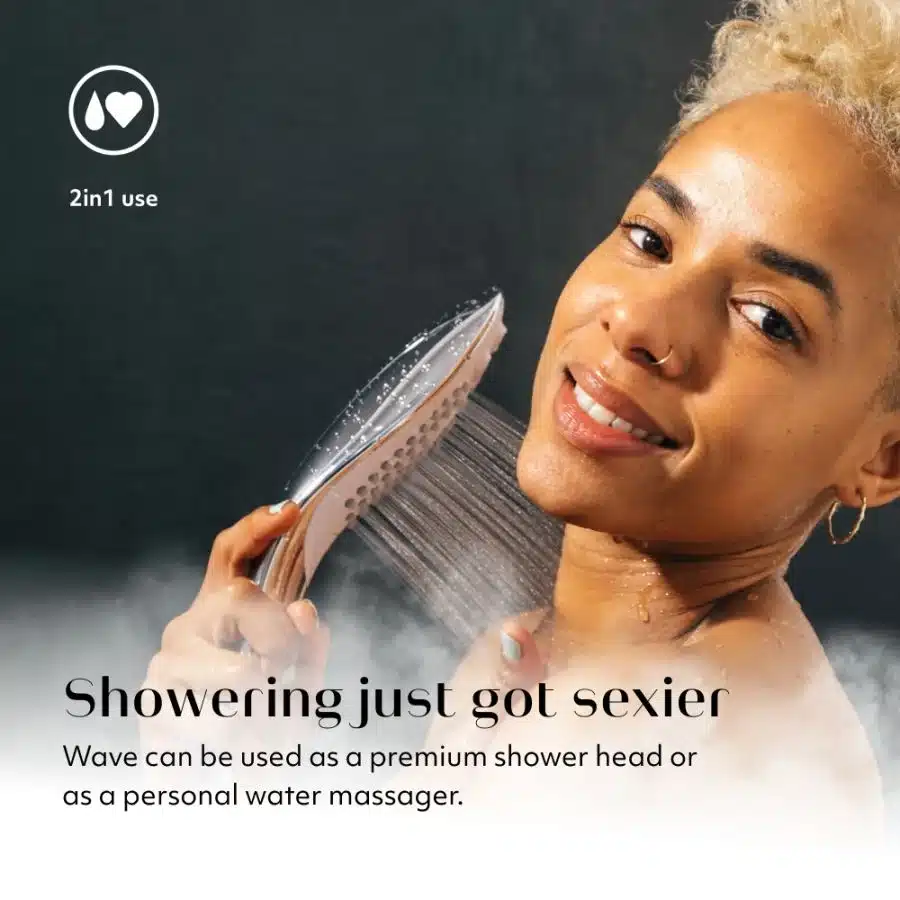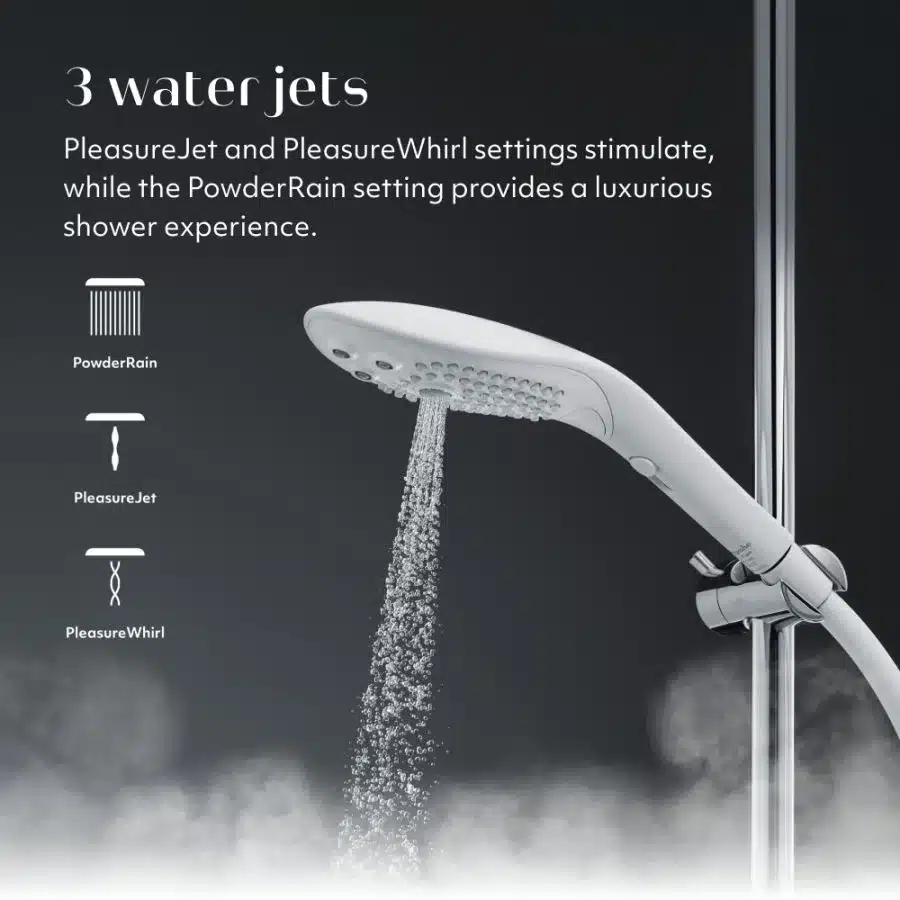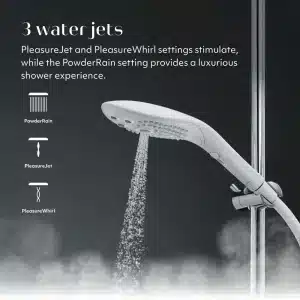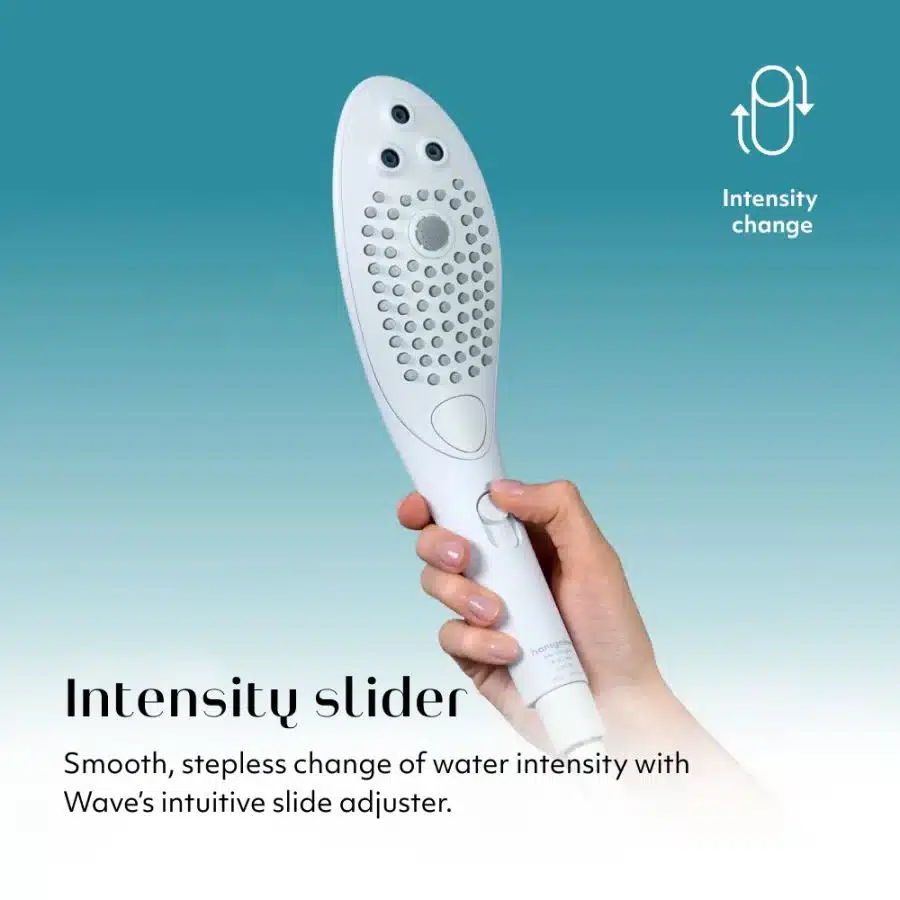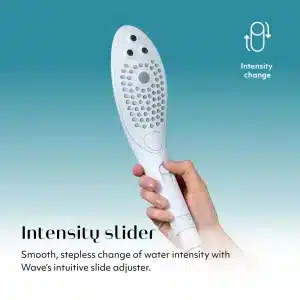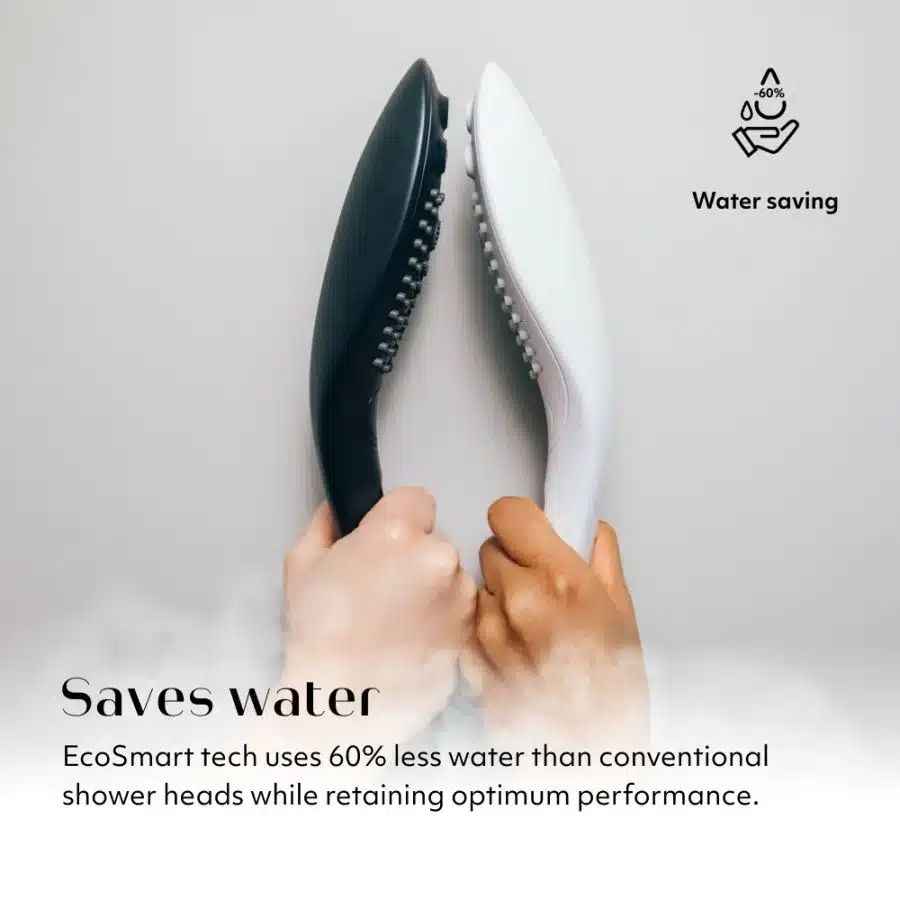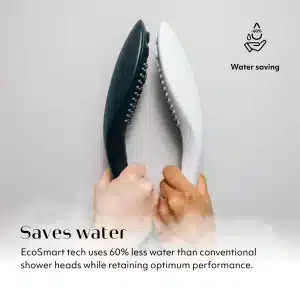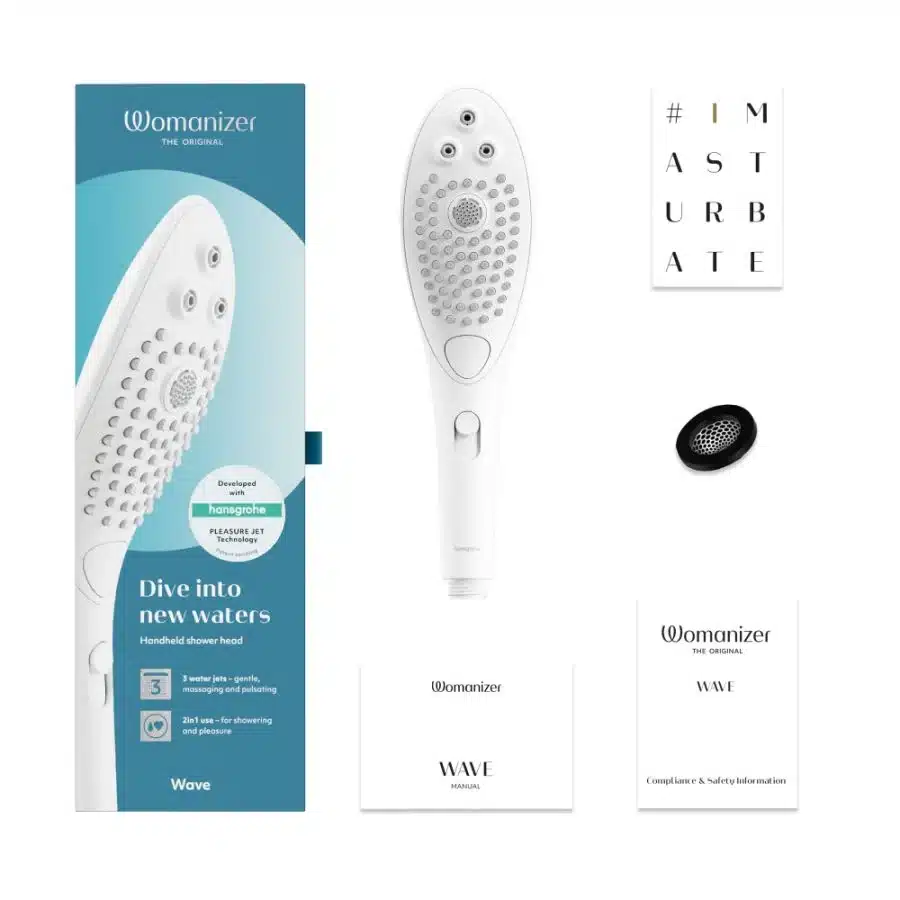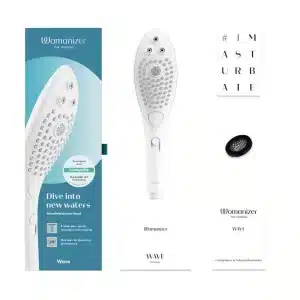 Womanizer Wave Stimulation Shower Head
Description
Womanizer Wave is the first ever combined shower head and water massage clitoral stimulator, uniting the expertise of bathroom experts hansgrohe and pleasure leaders Womanizer to create a truly outstanding crossover – the pleasure shower head.
Features
Unique 2-in-1 function: Wave is a top-of-the-range shower head and a water-pressure clitoral massager – the only product of its kind
Engineered by Experts: The world's best shower meets the world's number one pleasure brand for the ultimate self-care routine
Ergonomic shape: Shower head designed for comfortable one-handed control for effortless water massage stimulation

Intuitive controls: Enjoy a variety of sensations with 3 different water jets and pressure intensities – at the touch of a button

Saves water: EcoSmart tech uses 60% less water than conventional shower heads while retaining optimum performance
Effortless Installation: Simply switch out your old shower head for Wave – easy!
In the Box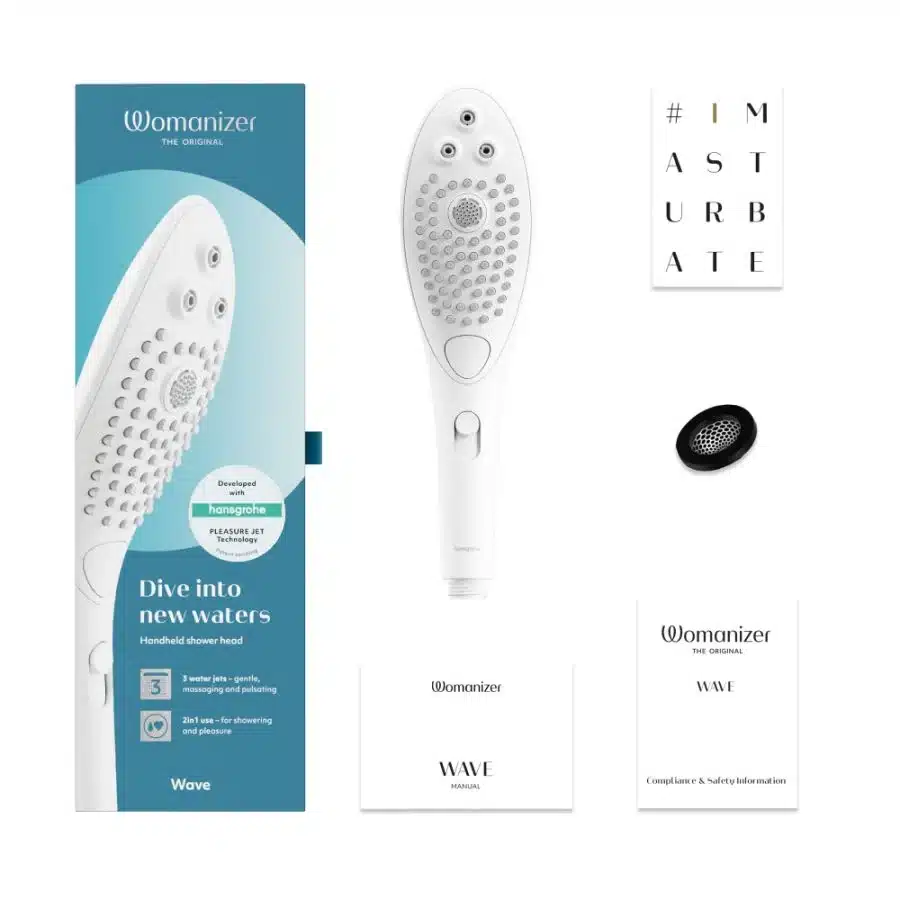 Packaging contains:
Womanizer Wave shower head, sieve seal, quick start guide, safety information
Specification
Colors: Black White Chrome

Materials:

ABS

Weight:

191 g

Warranty:

5 years
How to use a WOMANIZER Wave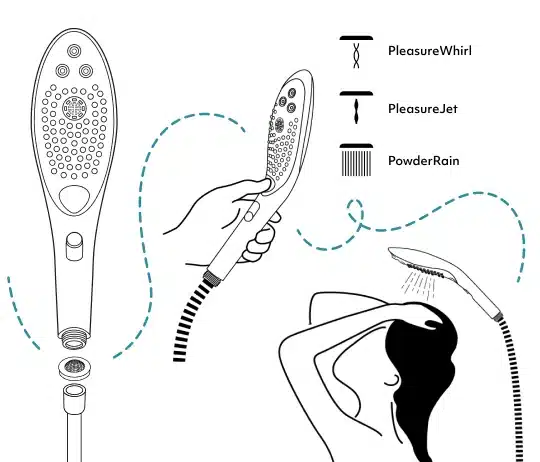 1. Install Womanizer Wave easily by affixing to your existing shower hose.
2. Switch between the PowderRain setting for a luxurious shower to sensual massage with PleasureWhirl and powerful pulsation with PleasureJet.
3. Use the ergonomic shower head in one hand for effortless stimulation.
4. Use the intensity slider on the shower head for stepless adjustment and add variation to the water pressure.
5. Enjoy thrilling new sensations using the natural power of water on your body.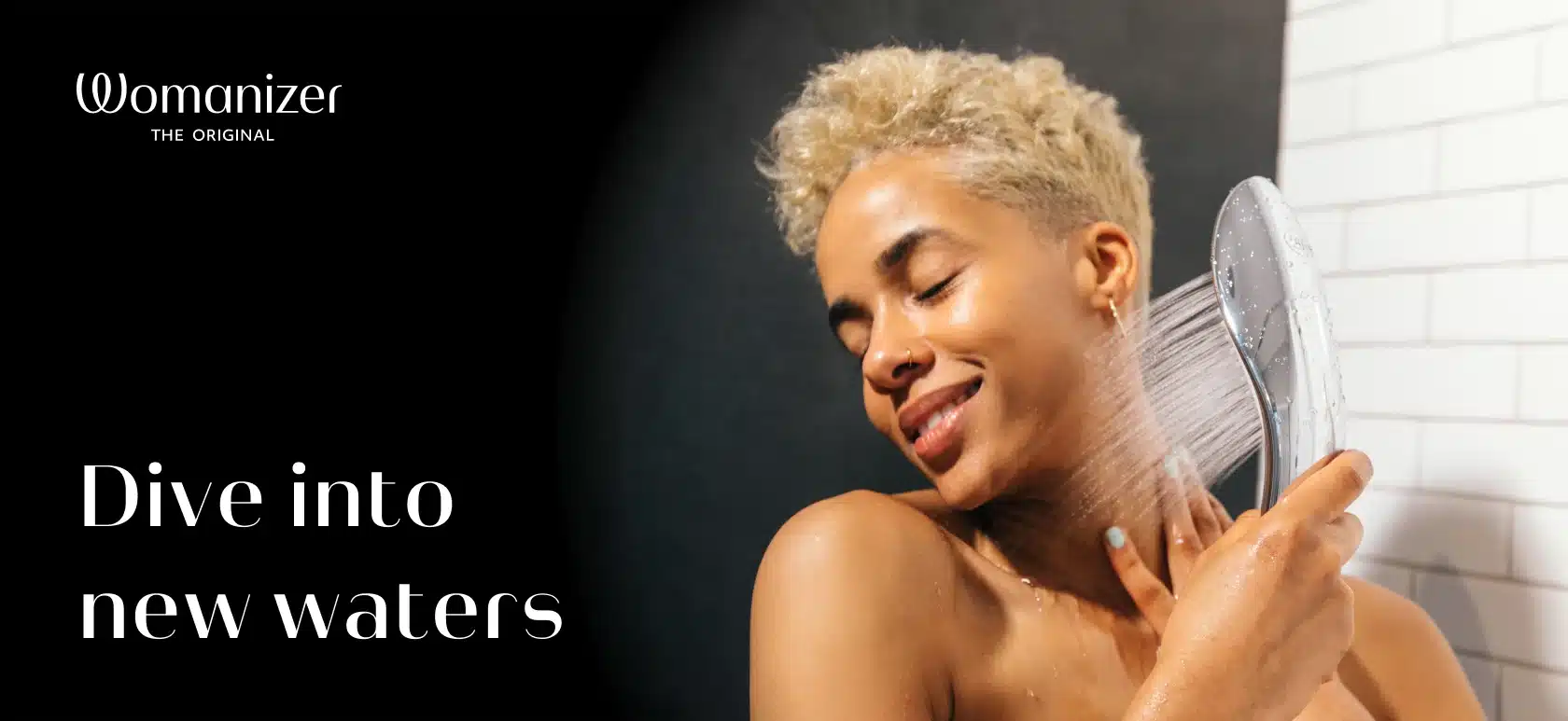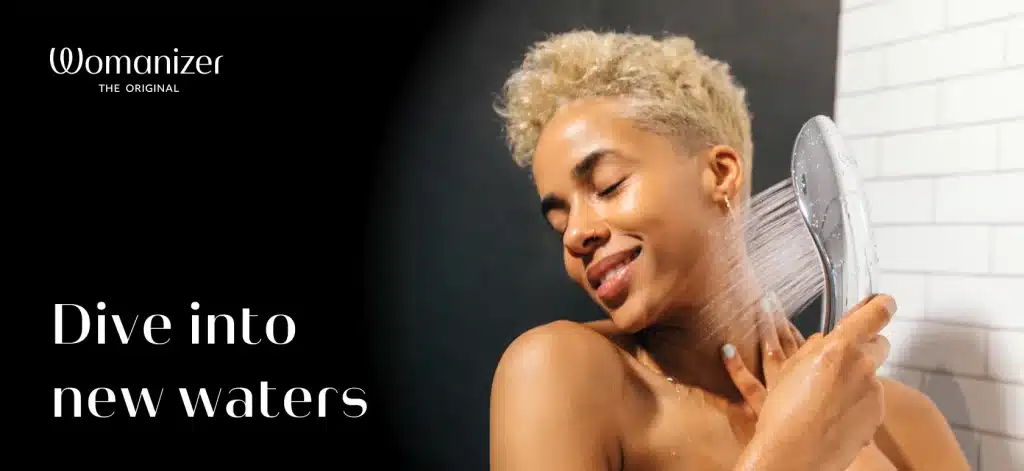 The world's first PleasureJet shower head
Womanizer Wave is a true original – a 2-in-1 showerhead and water massager for clitoral stimulation. A collaboration between bathroom fitting experts hansgrohe and pleasure pioneers Womanizer — Wave is a sleek, stylish and discreet way to bring pleasure into your self-care routine.
Showering just got sexier
Touchless stimulation with the natural element water allows you to explore your body in a totally unique way. A variety of settings takes you on a journey towards peaks of pleasure, without overstimulation.
3 water jets
PleasureJet and PleasureWhirl settings stimulate the clitoris, while the PowderRain setting provides a luxurious shower. All settings are finely honed by market-leading bathroom manufacturers hansgrohe for optimum performance.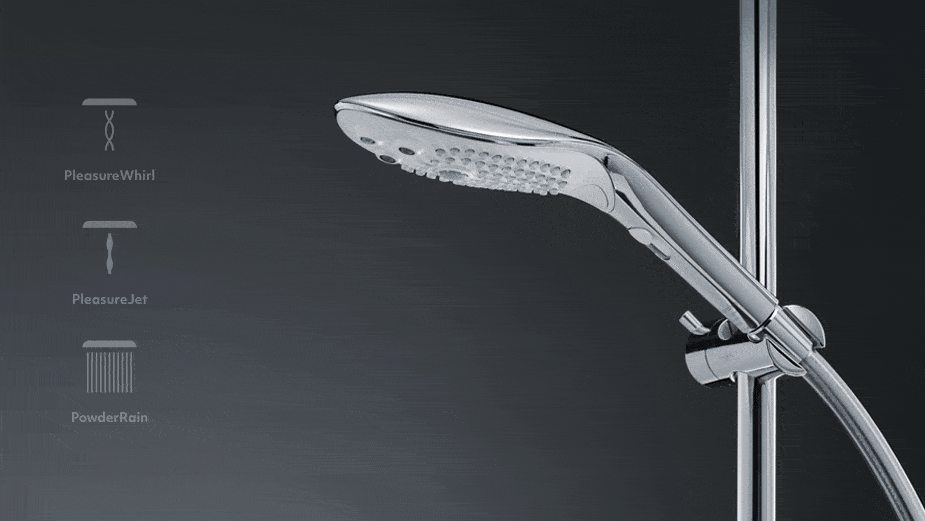 2-in-1 use
Wave can be used as a regular shower head or as a pleasure toy. Discreet and stylish, Wave functions as a high-quality shower head while also serving as a unique provider of exquisite orgasms.

Self-care, upgraded
Womanizer Wave is a collaboration with hansgrohe – a sleek 2-in-1 shower head that reinvents masturbation and me-time.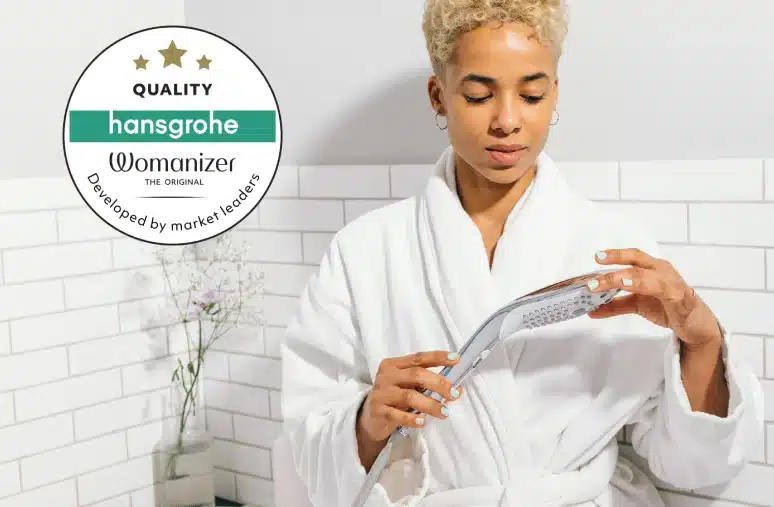 Engineered by Experts
Developed by industry market leaders hansgrohe and Womanizer in response to user feedback. The world's best shower meets the world's number one pleasure brand for the ultimate self-care routine.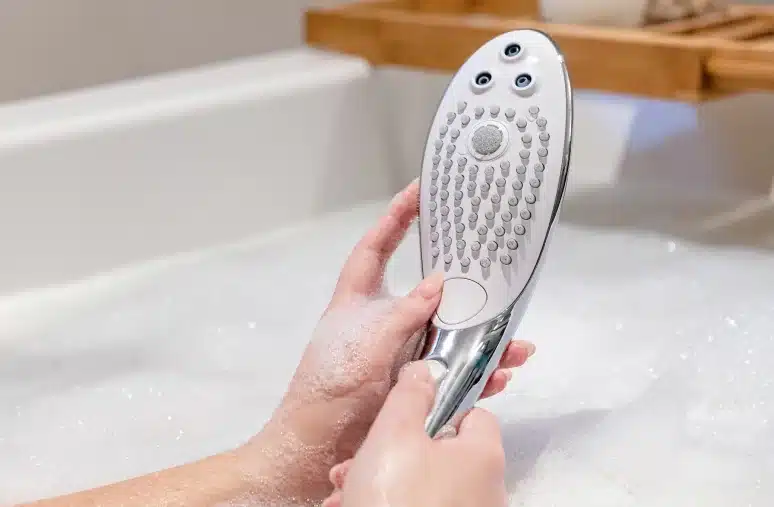 Simple controls
Flick between settings using the single-button control to choose between an opulent shower or an intense water-driven orgasmic stimulation.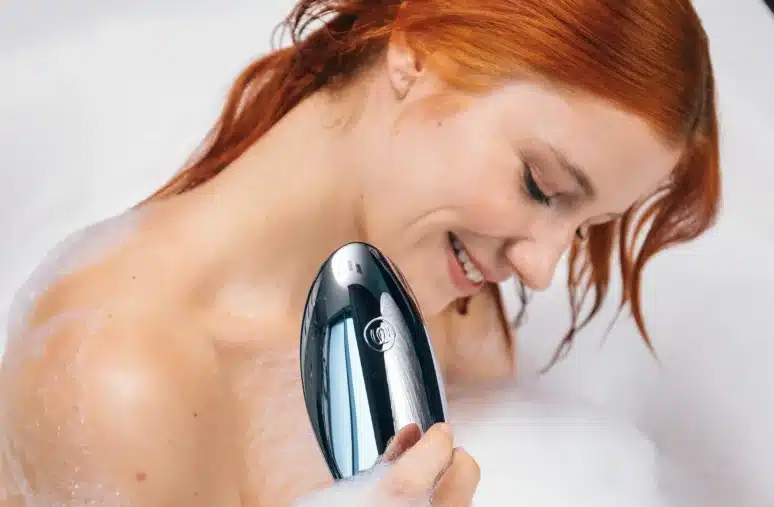 Intensity slider
Smooth, stepless change of intensity with Wave's intuitive slide adjuster, meaning you can go from teasing to intense totally effortlessly.
What makes Wave better for pleasure?
88% OF USERS SAY
Wave is more arousing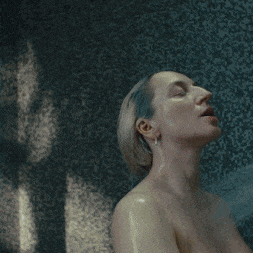 86% OF USERS SAY
Wave is more suitable for masturbation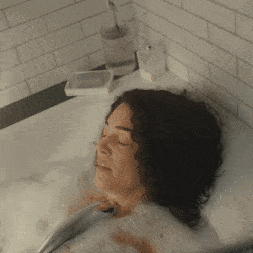 73% OF USERS SAY
it is easier to orgasm with Wave
*compared to their traditional shower head


How to install Wave
Universal fit that is compatible with any standard handheld shower head connection. For fixed shower heads, an adapter or hose connection kit makes install just as easy. Fixed Shower Head Install (adapter & hose sold separately):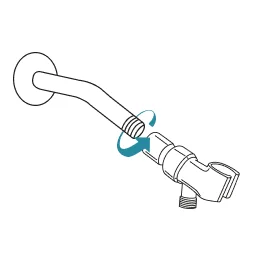 FIX THE ADAPTER TO YOUR WATER CONNECTION.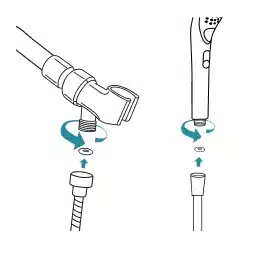 ATTACH THE SHOWERHEAD AND HOSE.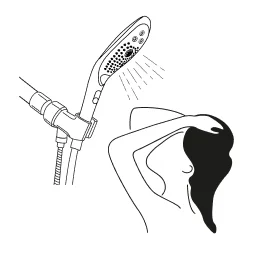 ENJOY YOUR ENHANCED SELF-CARE ROUTINE!
Enhance your self-care routine