Learn where are the best luxury destinations for sex. Don't forget to bring your sex toys when you travel. It's always more fun and exciting to experiment while in a new environment! Buy high-quality luxury adult toys for men, women, and couples at My Secret Luxury, your luxury adult store and tag them along in your luxury vacations to make sex more fun and erotic!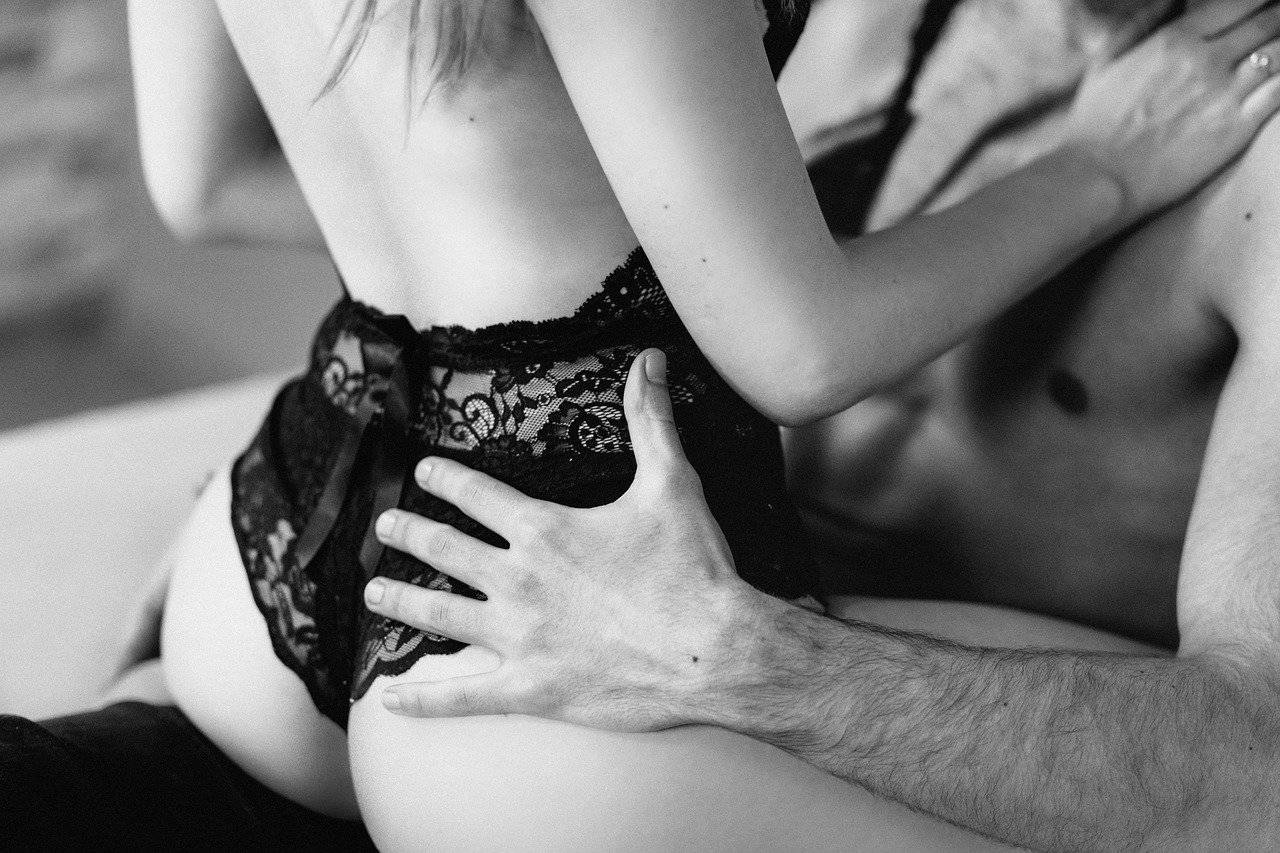 Best Luxury Destinations For Sex
---
All around the world, there are luxurious destinations where adults vacation when they're looking for kinky fun. The fun starts on arrival and all inhibitions typically fly out the window. If you have the funds, there are many luxury vacation destinations if you're in pursuit of all things debauchery. From luxury hotels to island resorts, here are 14 of the best luxury vacations for sex.
1. Hedonism II: Negril, Jamaica
If you ever find yourself vacationing in Negril, Jamaica, it would be a sin to pass this high-end resort up. It comes complete with a nude beach, sexy toga parties, and all the alcohol you can drink. This luxury hotel isn't exactly for swingers, but there's plenty of opportunities for singles to get freaky. The Hedonism II was recently renovated and allows couples to create their own unique experience during their stay.
Couples who are ready to cut straight to the chase, can visit Hedonism's "Romping room" where they can get as freaky as they like with an assortment of swings, suspension cuffs anchored to the ceiling, and L-shaped bed. The Hedonism II is Jamaica's best rated luxury sex destination for adventurous couples.
2. Desire Riviera Maya Resort: Riviera Maya, Mexico
If you're ready for one of the wildest and sexiest experiences of your life, then you'll want to take a visit to the Desire Riviera Maya Pearl Resort. This luxury resort is a couples only, adults only, clothing optional sex paradise. You and your partner can visit the private beach whenever you desire, or take a dip in one of three outdoor swimming pools. When you're ready to party, you can hit the nightclub (complete with a stripper pole).
You can even get a sensual couple's massage together. Desire offers a Fantasy Menu that caters to the sexual desires of its guests. You can engage in bondage sessions, have sex on the beach, or even create your own professional sex tape! There's even editing included. When you're not engaging in all sorts of debauchery, you can work up a sweat in a different sort of way by visiting Desire's outdoor volleyball, basketball, and tennis courts.
3. Desire Riviera Maya Pearl Resort: Riviera Maya, Mexico
If you think that we might have made a mistake and listed the same resort twice, that's understandable. After all, the Maya Resort and the Maya Pearl Resort have very similar names and are both located in Riviera Maya, Mexico. However, the Maya Pearl resort was designed for a younger and more upscale clientele. The Pearl is located on a private beach covered with white sand and crystal clear blue waters.
If you thought the former Desire resort was a sinful time, wait until you give the Pearl a go! They promise their guests that the Pearl is a place where "inhibitions do not exist." That means anything goes at any time. The resort entertains its visitors with all sort of sexy activities that transpire during the day and the night. If you don't happen to bring a partner along, you can always hire someone for the night. As they say, anything goes.
4. Sandals Royal Bahamian: Nassau, Bahamas
The Sandals Royal Bahamian isn't quite as risqué as the other resorts on this list thus far, but that doesn't mean it isn't one of the most popular luxury resorts in the Bahamas. When you're not getting freaky in your luxury suite at this couples-only resort, there are many amenities that guests can enjoy: pools, rain shower heads, deep soaking tubs, and a king-sized four-poster bed to name just a few.
Sure, there's a lot to do outside of your room, but when you have a fully stocked bar and 24-hour room service, you might just find yourself spending your vacation time with your date in the confines of your luxury suite. When you're ready to venture out from your suite, eight bars and ten unique restaurants await you.
5. Hidden Beach Resort Au Naturel Club: Tulum, Mexico
If you're not a fan of clothing during your hard-earned vacations, the Hidden Beach Resort Au Naturel Club might just be the perfect location. You can get into a whole lot of fun during your stay at this resort. You can enjoy hot tub parties, coconut bowling, water balloon fights and much more. When it's time to sit down for a gourmet meal you're encouraged to do so Au Naturel. Though when you're sitting, you're kindly asked to wear a towel. Just make sure to behave yourself.
This isn't a party scene where anything goes. You're asked to respect naturalist etiquette and not stare at other guests. Furthermore, all contact between guests and staff are strictly professional, and lewd behavior is a huge no-no in public areas. That doesn't mean you can't hook up with another guest and take the party back to your room!
6. Couples Tower: Ochos Rios, Jamaica
Back in the 1950s, Hollywood stars would come to the Couples Tower for relaxation and fun. This all-inclusive couples only resort can be found on Tower Isle that covers 19 acres. When you look out from your grand suite, you'll be greeted by beautiful blue waters for as far as the eye can see.
Of course, Couples Tower would never have made this list if it didn't offer a private nude beach equipped with a swim-up bar. You also have to love the thatched hammocks and cabanas and delicious island food. You and your partner will be treated to body treatments and massage sessions as well as an outdoor Buddha plunge pool. This is a fantastic escape that could lead to all sorts of sexy adventures for you and a partner.
7. Temptation Resort Spa Cancun
If you find yourself down in Mexico, taking a trip to this 428 mega-resort will leave you breathless, for all sorts of reasons. The Temptation Resort was recently redesigned by Karim Rashid, a renowned industrial designer who transformed the Temptation into a work of art that resembles the curves of a human body.
If that doesn't communicate the intentions of this resort, nothing will. The Temptation is topless optional though guests are only allowed to go topless on the beach or pool areas. Many call this place "the playground for grown-ups". You can flirt with other guests in the pool area or chill out in one of the "quiet" Jacuzzis or go crazy during the themed events at night.
8. Fregate Island Private, Seychelles
If you've ever fantasized about renting your own island, then the Fregate Island can make your dream become a reality. Fregate Island is located in the Republic of Seychelles and is considered one of the world's most romantic getaways. Hopefully, you don't mind sharing space with the 2,000 Giant Aldabra Tortoises, as well as over 100 species of birds that freely roam the island. That's okay because you'll have seven beaches to choose from.
This location is more of a destination of relaxation and rekindling with your partner, but you can get into all types of sexy adventures practically anywhere on the island. If you rent the entire resort, the only company you have will be the birds and the giant tortoises.
9. Danai Beach Resort and Villa, Nikiti, Halkidiki, Greece
This picturesque getaway offers its guests up to four erotic packages that's specifically tailored to the current stage of your relationship. Newlyweds can enjoy the honeymoon packages that is sure to make for a memorable experience. There's also a wedding anniversary package and a "Do Not Disturb Package" (where you and your partner can get all of the privacy that you want). The most popular of all of the packages is the "Do Not Disturb" package.
It comes complete with a five-day four-night stay, complementary strawberries and champagne, access to a wellness spa, private dinner, boat cruise for two, a personal couples massage, and a personal tent on the beach. After receiving such a pampering, it's no wonder people need the "Do not disturb" sign by the end of the day!
10. Copacabana Palace, Rio de Janeiro, Brazil
Brazil has a reputation as one of the go-to tourist destinations if you're looking for a wild and crazy time in South America. This is especially true if you ever find yourself traveling to the city of Rio de Janeiro. If you ever find yourself in this sexy city, then you should book a few nights at the Copacabana Palace. This is South America's premier luxury hotel and it holds quite the reputation as a romantic getaway for couples.
The Copacabana Palace offers a "Come and Celebrate" package that lays out everything that you need for a relaxing stay. One of the amenities of the Copacabana Palace is its Penthouse Suite which includes a private terrace, swimming pool, butler service, king-sized bed, and wet bar. You can eat in your room or visit the hotel's restaurant. When all is said and done, you can retreat to your room for a bit of fun with your partner.
11. Trisara, Phuket, Thailand
If you're a fan of snorkeling, the Trisara in Phuket, Thailand is the place for you. Everything about Trisara is a grand adventure. There are multiple locations where you can go for a diving adventure or you can take a 30-minute flight tour and enjoy the beauty of Phuket from above. When you're done adventuring you can take in the amenities of the Trisara and its award-winning hospitality. You'll have access to a personal poolside barbecue that's prepared just for you.
You'll also have access to an erotic six-hand Royal Trisara massage in a private spa that can accommodate you and a guest. If you're looking for relaxation coupled with seclusion, book Trisara's most popular room, the Ocean Front Pool Villa. You'll be pampered with a 32 foot sequestered infinity pool, massive king sized bed, and private outdoor shower.
12. Jade Mountain St. Lucia
This tropical resort is the perfect sexy getaway for a married couple looking for a luxury vacation. Rated as the number one honeymoon resort in the Caribbean by Brides Magazine, you can't go wrong by taking your significant other on a trip to Jade Mountain.
Once you've reserved the suite of your choice, you'll be treated to all of the fancy dinners and cocktails that you can handle. You can engage in activities such as biking, kayaking, or windsurfing. Once you've had your day of play, you can turn things up at night in your luxury room or suite.
13. The Four Seasons Maui at Wailea, Maui, Hawaii
If you're planning on taking a romantic vacation to Hawaii, the Four Seasons at Wailea, Maui, Hawaii is an excellent choice. The Four Seasons is known for its top of the line and luxurious service that pampers its guests to no end. When you're not exploring the island, you can treat yourself to world-class spa treatments, fine dining that overlooks the beach, and a helicopter tour of Maui. If you're looking for a passion-filled vacation in Hawaii, the Four Seasons Maui is one of the top choices.
14. Huvafen Fushi, Maldives
Huvafen Fushi is an excellent luxury vacation spot to spice up your sex life. The moment you arrive, you'll be greeted with a chilled bottle of champagne as you tour your beach bungalow and private plunge pool. When you and your partner are ready to spice things up, you can partake in the underwater couples fluidity massage together at the LIME spa followed by a romantic dinner for two.
You can also enjoy a sunset cruise on the Dream Dhoni Maldivian sailboat. This is the perfect location if you're looking for romantic and sensual luxury vacation with your significant other.
Tips For Vacation Sex For Couples
No Communication To/From the Outside World
Turn off your phones and tv. The only thing you should concentrate on is each other. Don't worry about anything else.
Room Service
Indulge in room service and stay in your bathrobe (or be naked!) all day.
Groom
Make sure you are groomed before you go on vacation. Self-care and feeling good about yourself is important for accepting pleasure and good sex.
Fantasize
Now is the time to tap into your imagination, which can take you many places! And, don't forget to experiment with sex toys.
Take Your Time
When you are vacation, time doesn't matter. Turn off all the clocks and take your time!
Bring Your Sex Toys!
There's no better time when you are relaxed and can have fun with your sex toys! Learn the tips and tricks when traveling with adult sex toys!