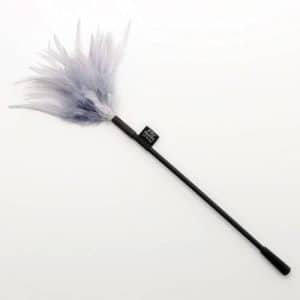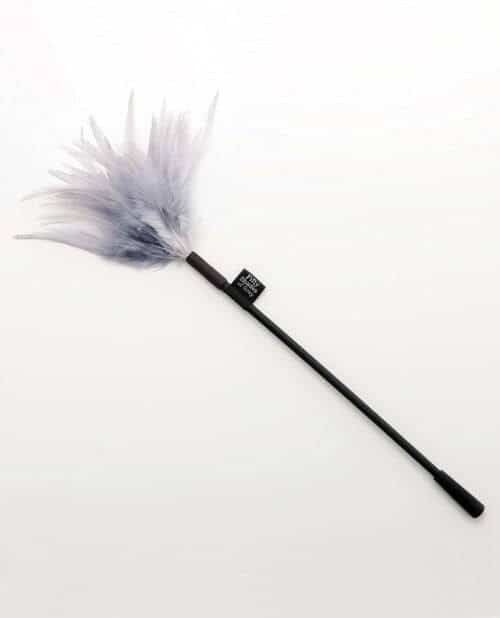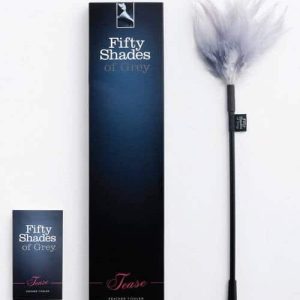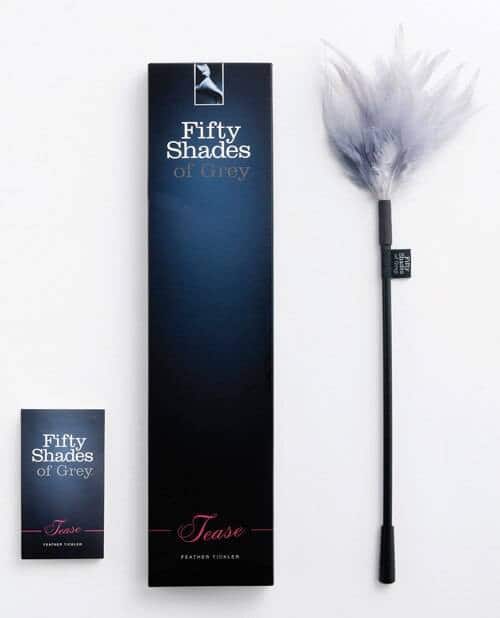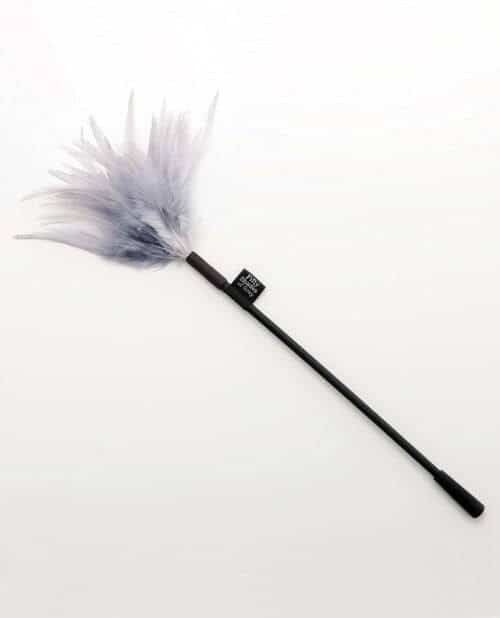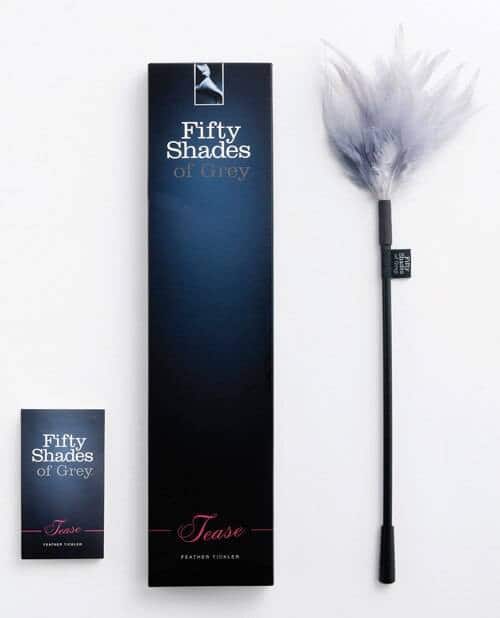 Fifty Shades of Grey Tease Feather Tickler
Description

Fifty Shades of Grey Tease Feather Tickler
Part of the Fifty Shades of Grey The Official Pleasure Collection approved by author E L James
"Christian trails the soft feathers over my stomach and breasts as I become captured by my desire, needing more and more. He continues to tease my naked skin, smirking with each titillating stroke." – Anastasia Steele.
Allow your arousal to mount slowly under the expert touch of this soft feather teaser. Tease and tickle the skin and watch how goosebumps appear due to sensitivity and excitement.
Tease Feather Tickler has a long and slender handle which adds additional reach for the feathers. Best enjoyed with a blindfold, a feather tickler can be enjoyed as part of bedroom bondage or to simply excite your lover before the real show begins.
Fifty Shades of Grey Tease Feather Tickler is the ideal erotic gift for fans of the trilogy.
Length | 14.5″
Material | Feather