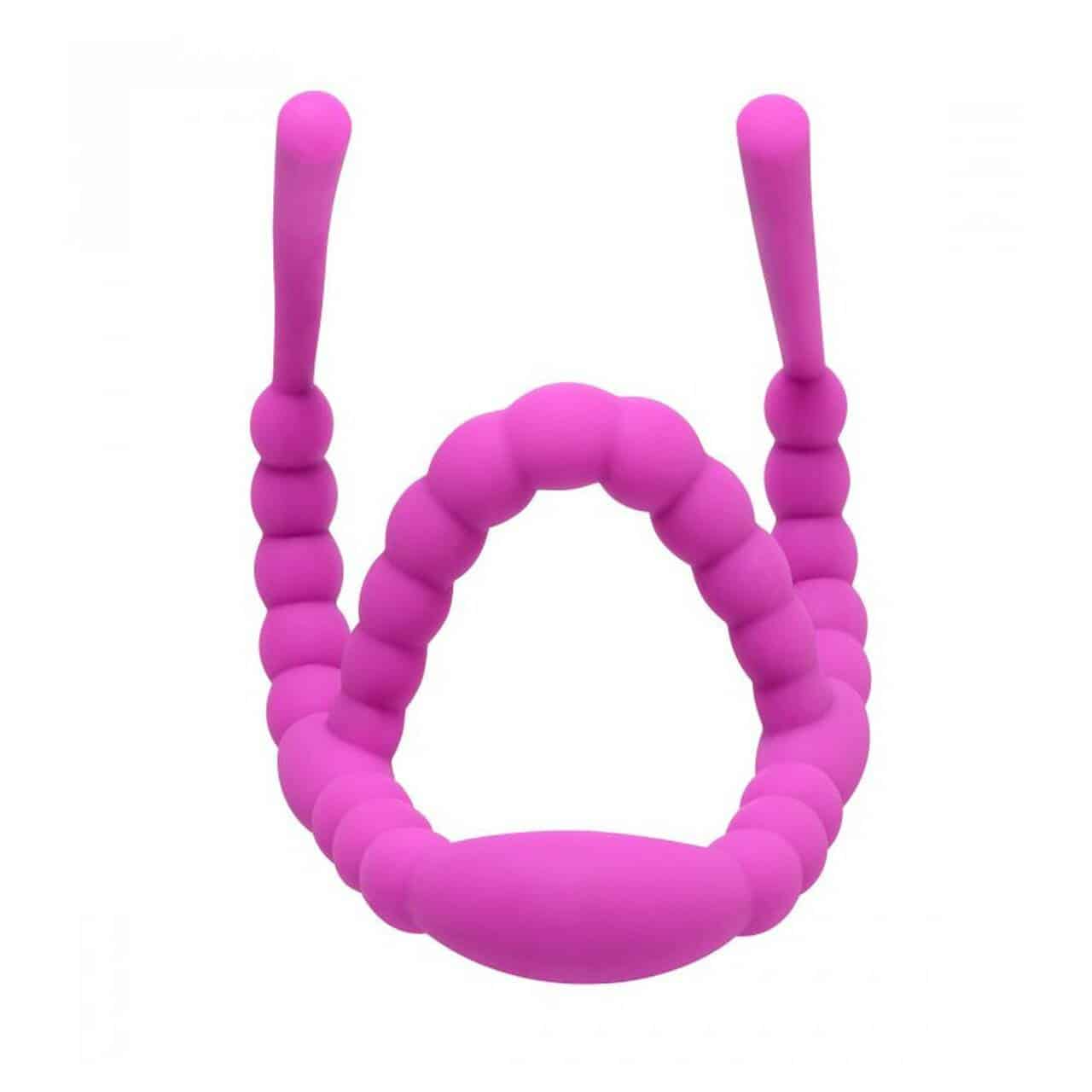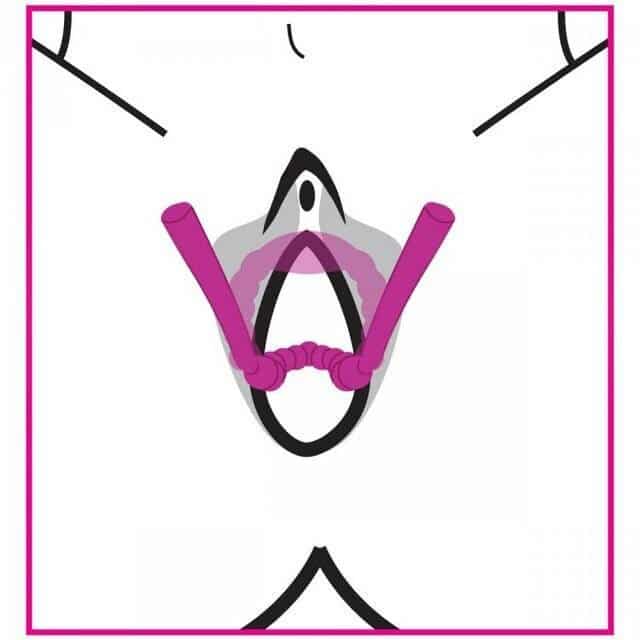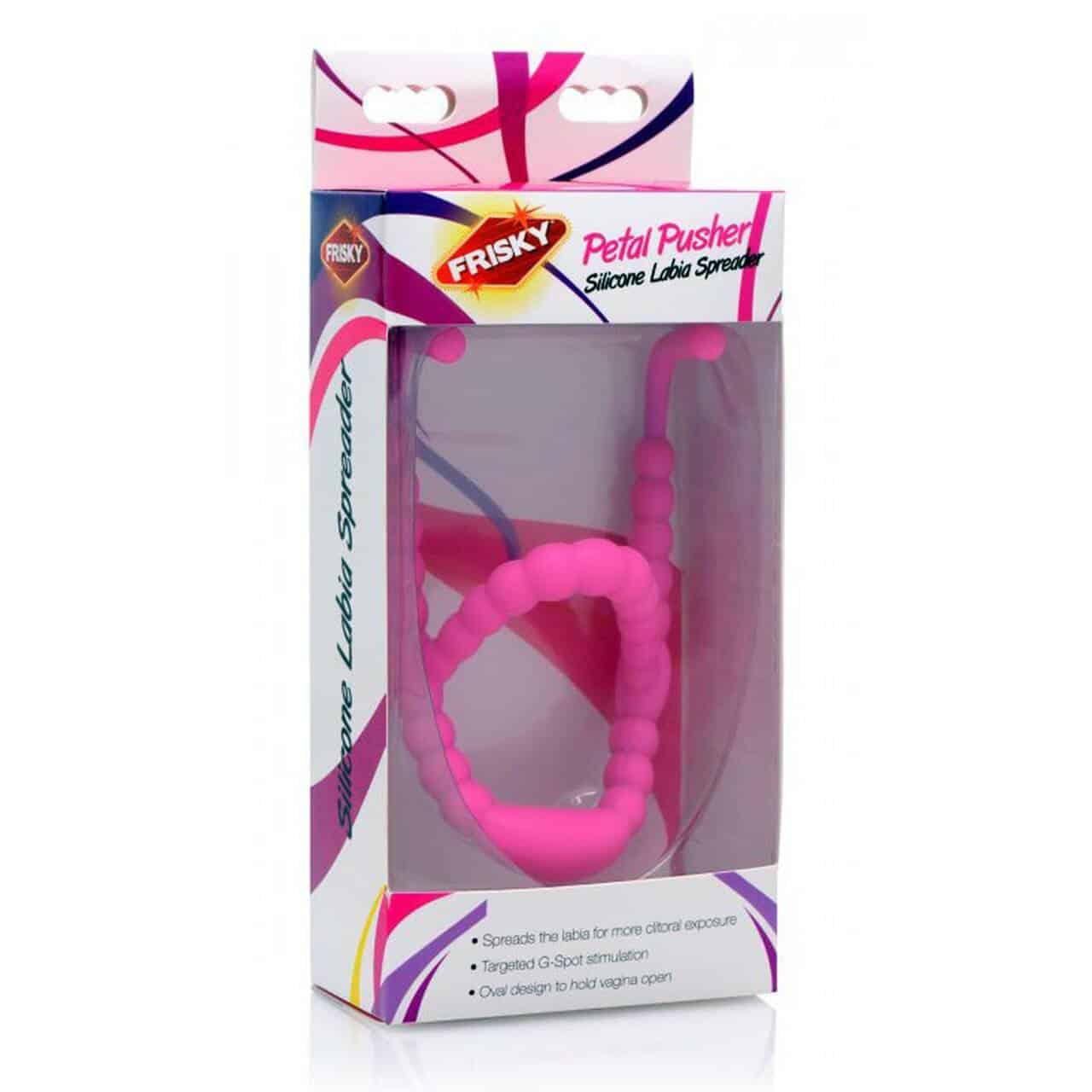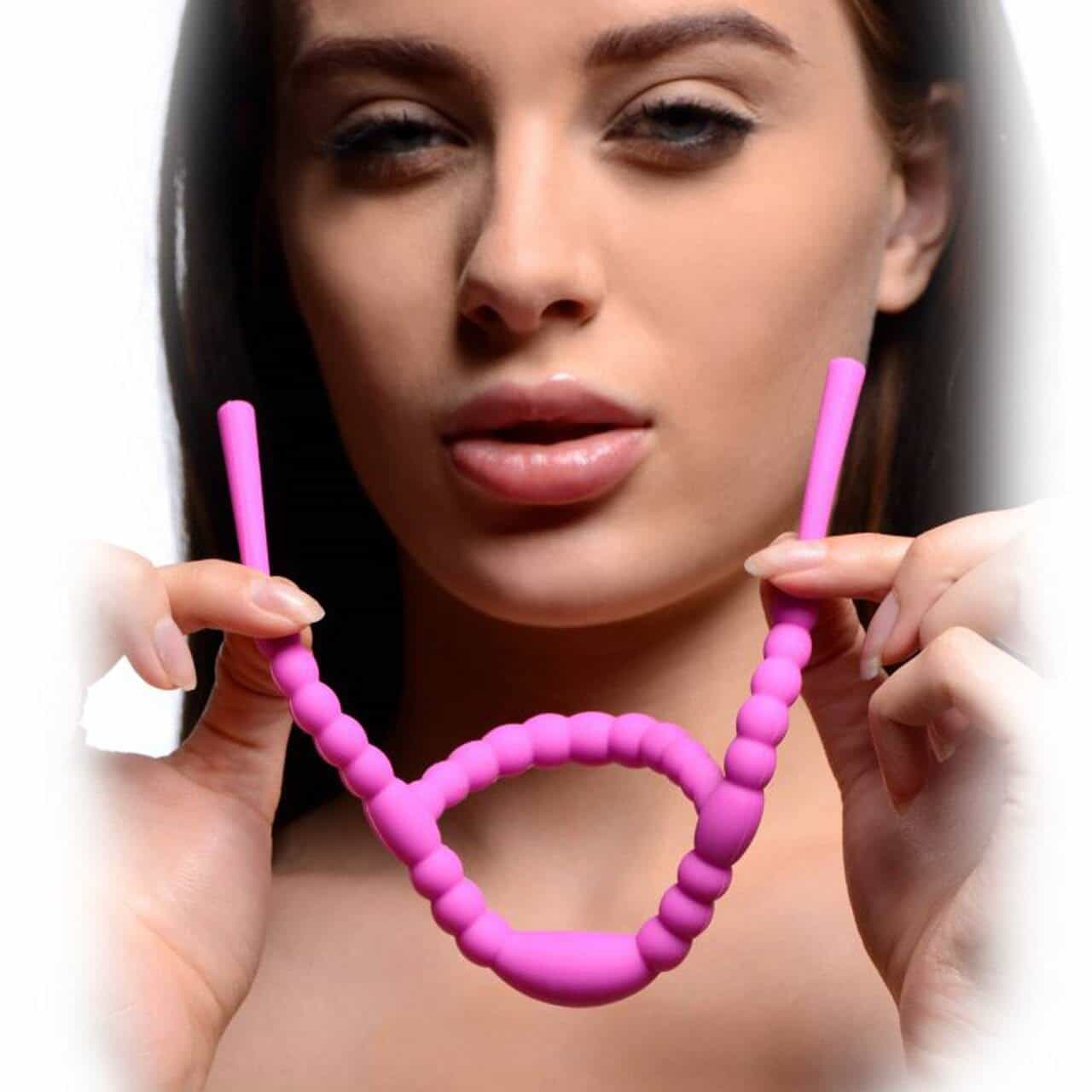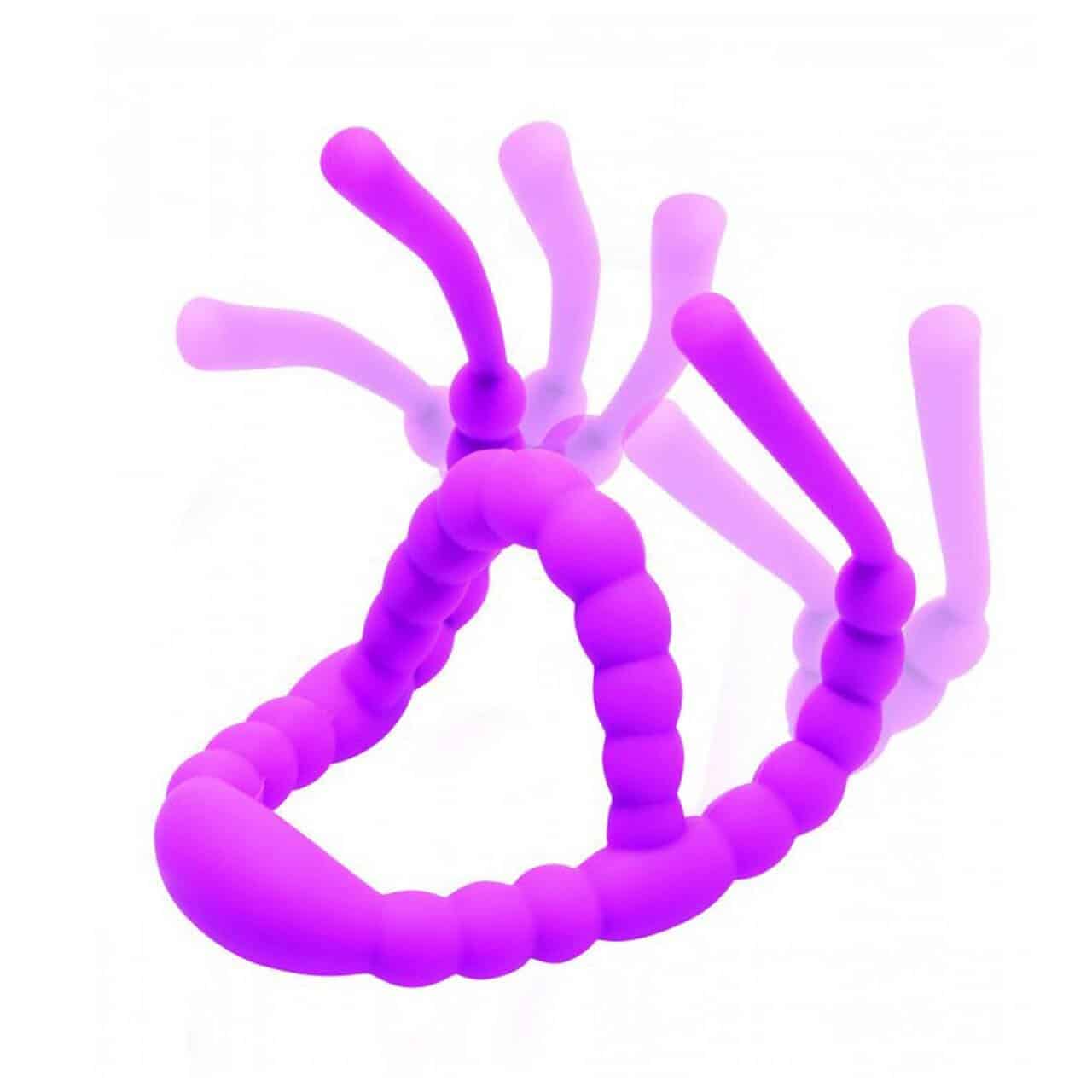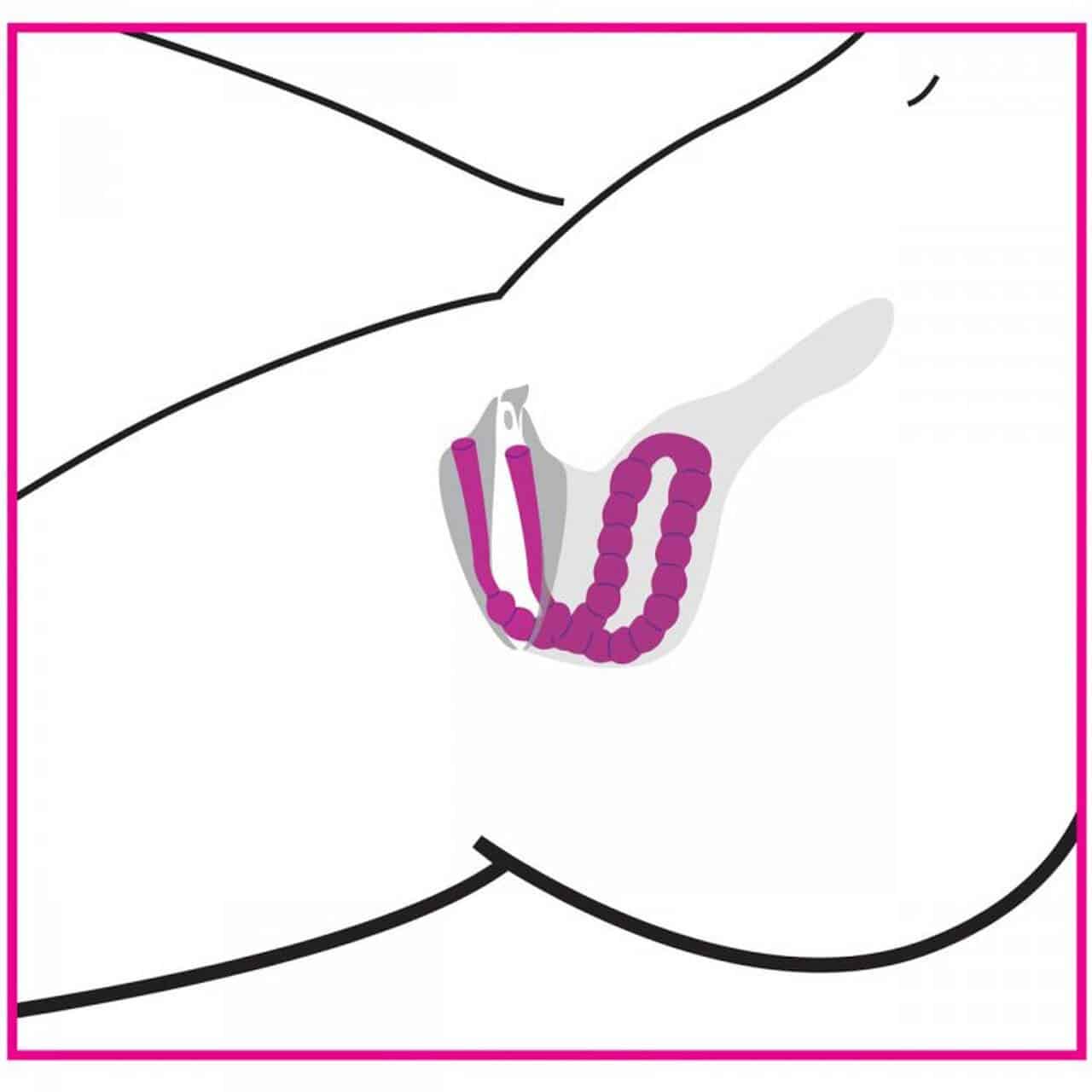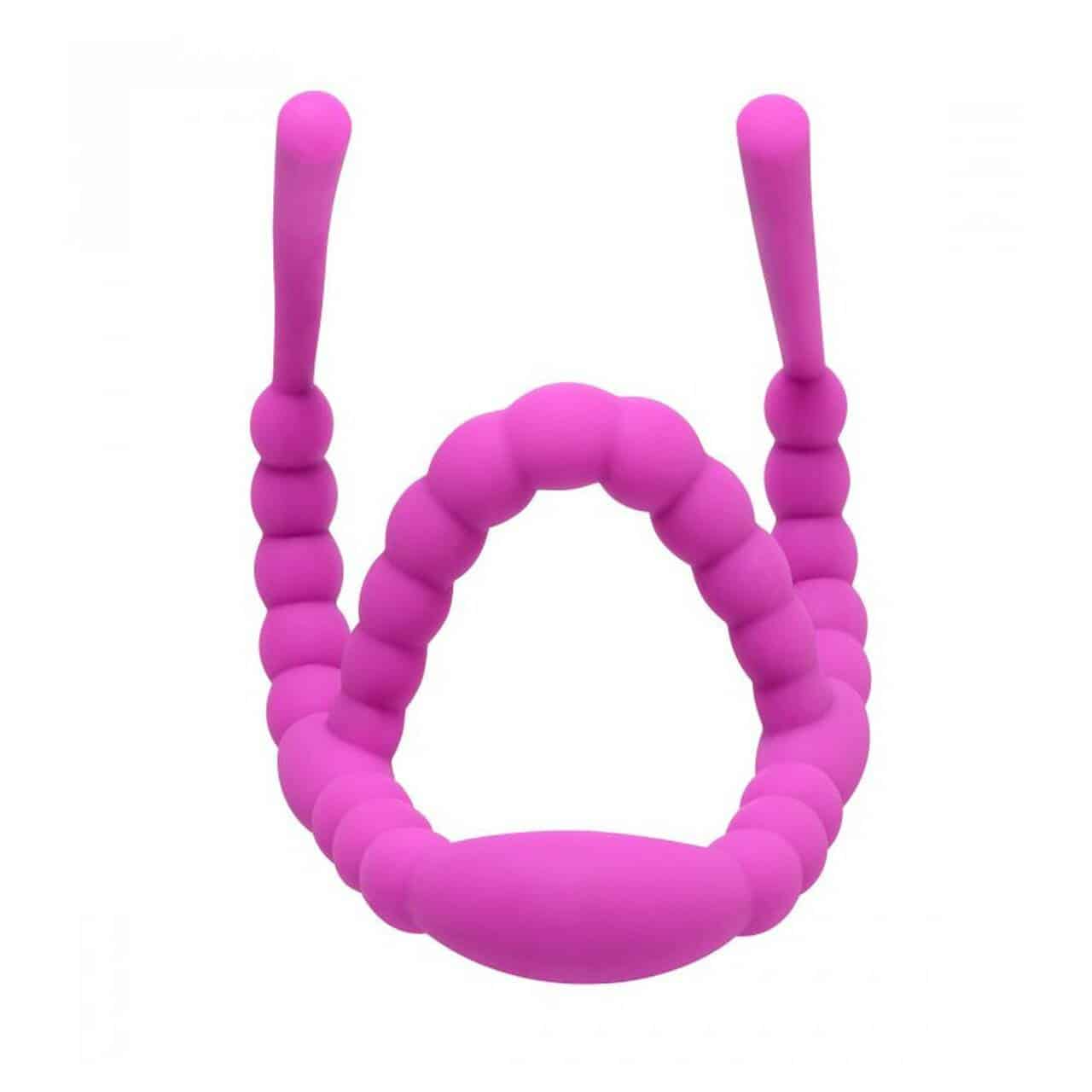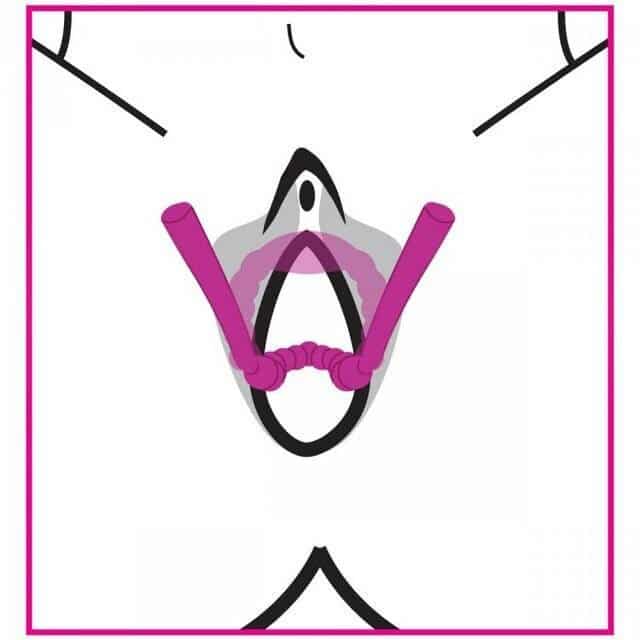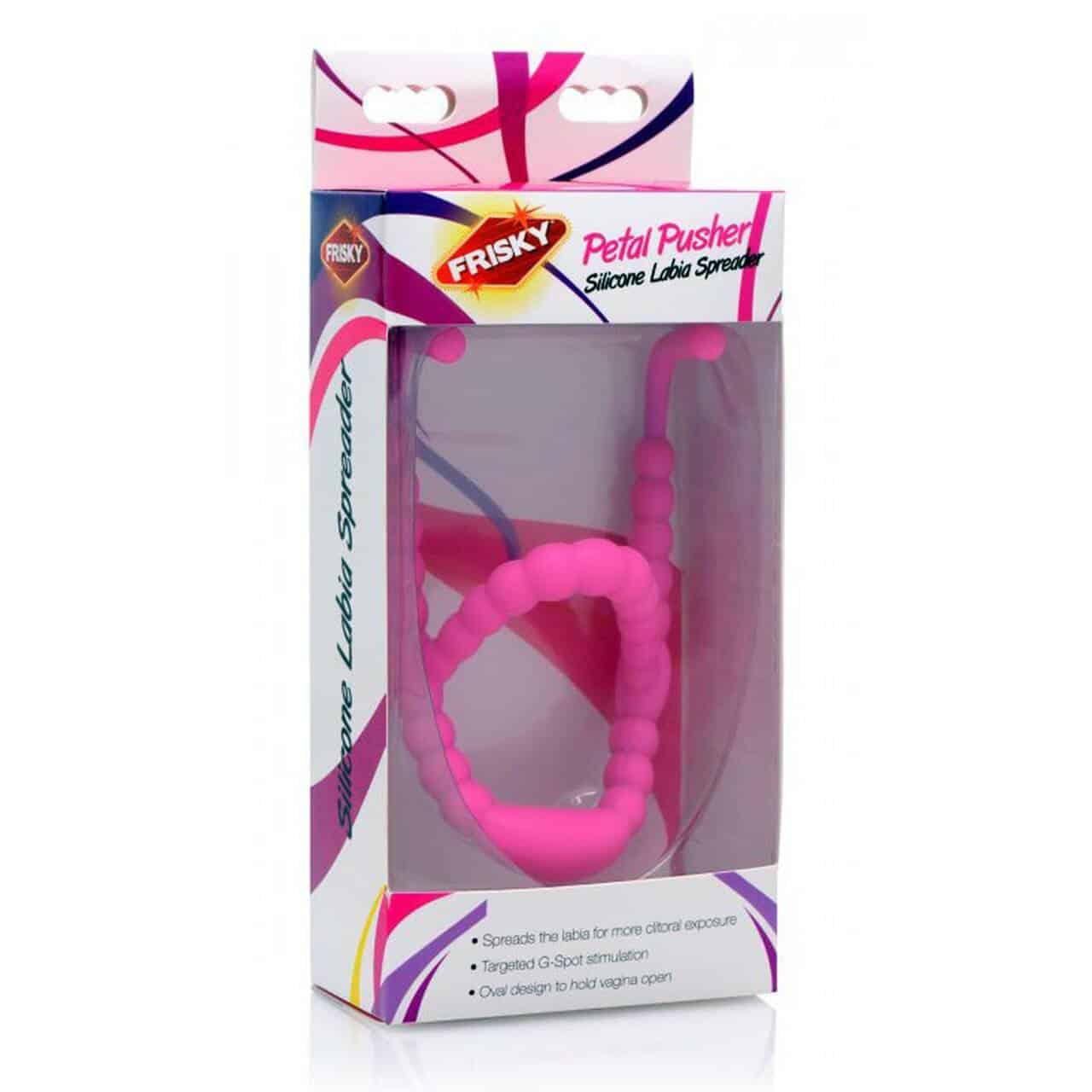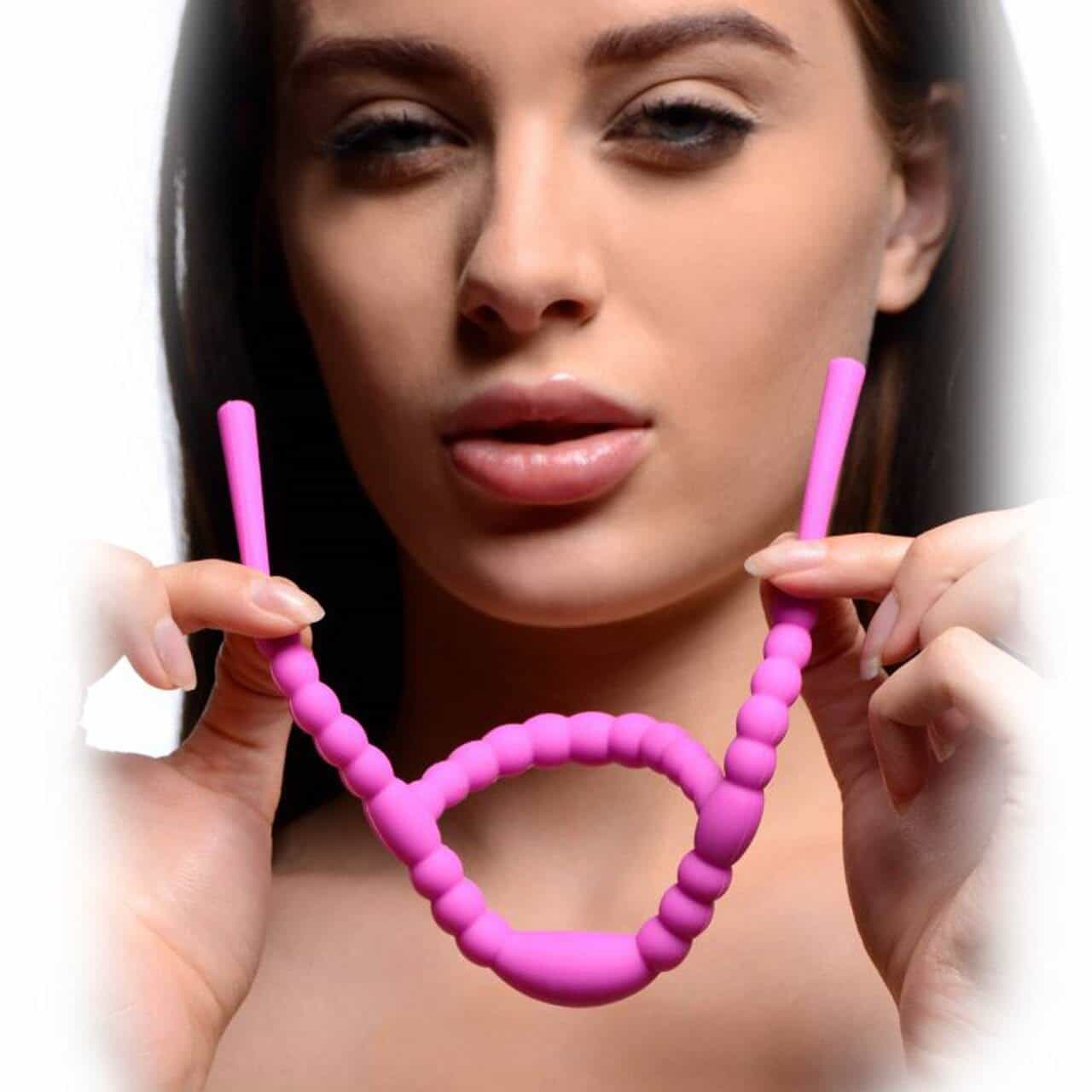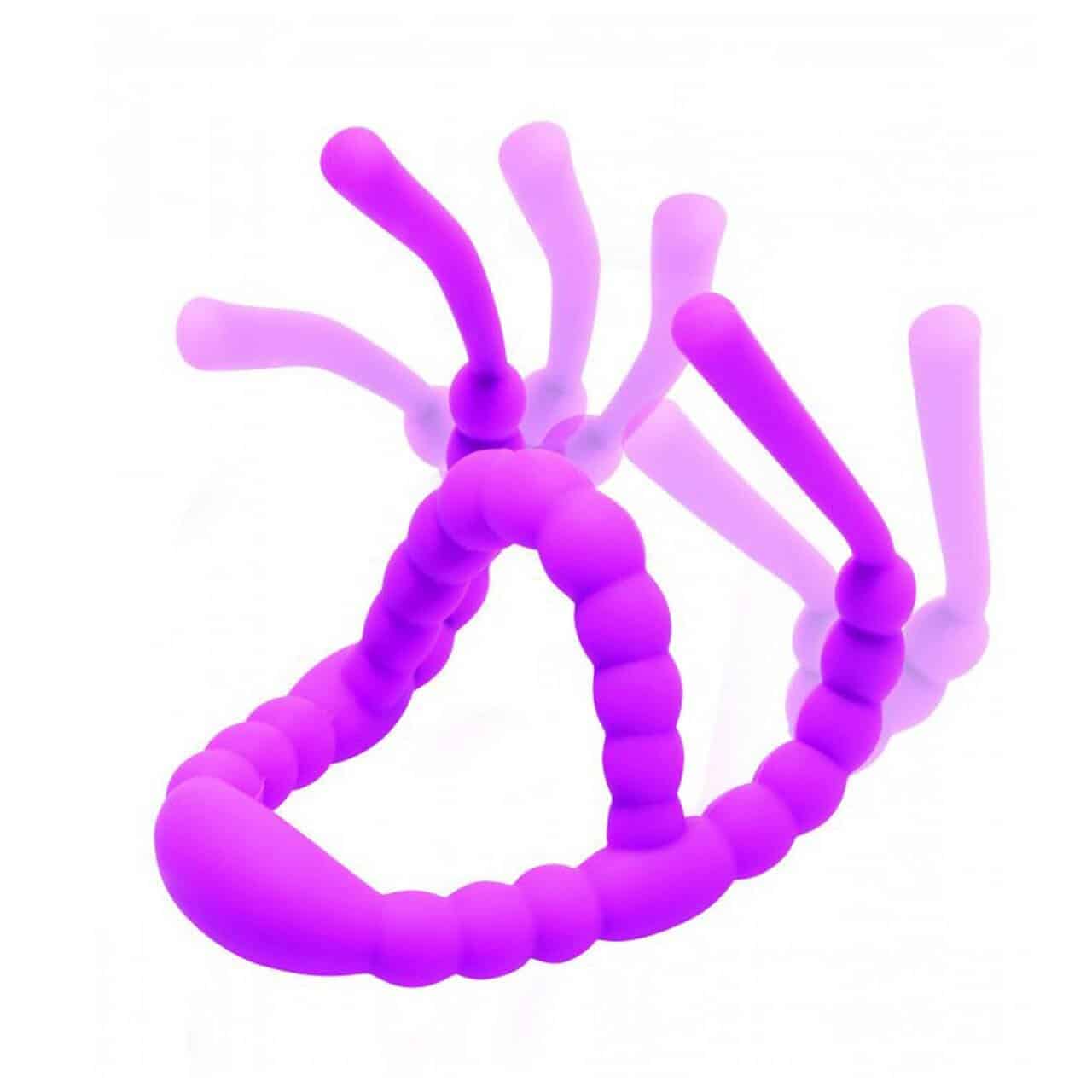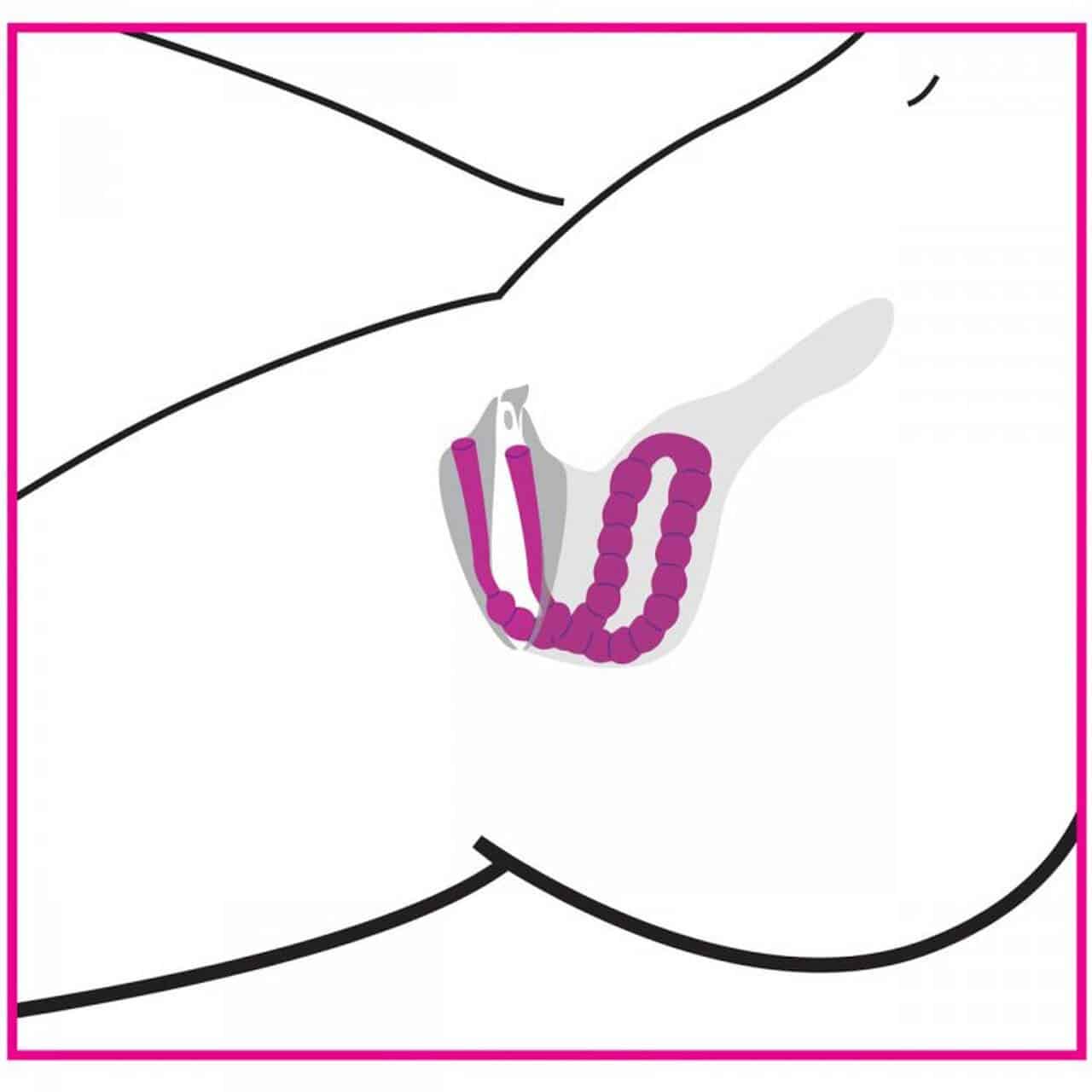 Frisky Petal Pusher Silicone Labia Spreader
Description
Frisky Petal Pusher Silicone Labia Spreader

The Frisky Petal Pusher Silicone Labia Spreader is designed to take a couple's oral play and exploration to the next level. This product opens up the labia and allows for easier access to sensitive areas like the vulva and clitoris.
MAKES SEXUAL PLAY EASIER
The Frisky Petal Pusher Silicone Labia Spreader is a flexible, uniquely shaped oral enhancer that is specially designed to expose the clitoris for easy access. A labia spreader is also excellent for plus-size bodies or those who have a large outer labia that hides their clitoris. The bump in the middle helps stimulate the G-spot, while the flexible ends spread the labia and expose it to your partner. The Petal Pusher's innovative design allows your partner to keep their hands free to explore your body while they use their mouth to stimulate your most sensitive areas.
UNIQUE DESIGN
The expert design of this labia spreader features a ring that will hold your lips open and beads that can stimulate a penis if you choose to have sexual intercourse with your partner while using the spreader. A metal core helps the spreader keep its shape, so you won't have to worry about it being displaced by penetration.
EASY TO USE
To use the Frisky Petal Pusher Labia Spreader, just bend to your desired narrowness. The tips are fully adjustable, so it has a great deal of flexibility that allows it to fit any shaped vulva. This adult toy is also amazing for bondage play and submissive BDSM, as it allows someone that may be tied up or attached to a chain to perform oral without use of their hands.
BODY-SAFE
The non-porous and phthalate-free outer material is easy to clean and body-safe. The Frisky Petal Pusher Silicone Labia Spreader is made out of silicone, so it is great for sensitive bodies. Since silicone holds temperature, you can warm the toy in your hand before use or even pop it into the refrigerator briefly beforehand.
To aid in insertion just add your favorite water-based lubricant. It is not recommended to be used with silicone lubes. After use, carefully wash the toy with mild soap and water or try the toy cleaner for even quicker cleanup.
Features:
Flexible labia spreader to easily access the clitoris for easier oral pleasure
Bump in middle of spreader stimulates G-spot
Silicone-coated bendable wires adapt to your shape
Excellent for oral play or plus size bodies with a full outer labia who need to expose the clitoris
Measures 5″ x 3″ before spreading