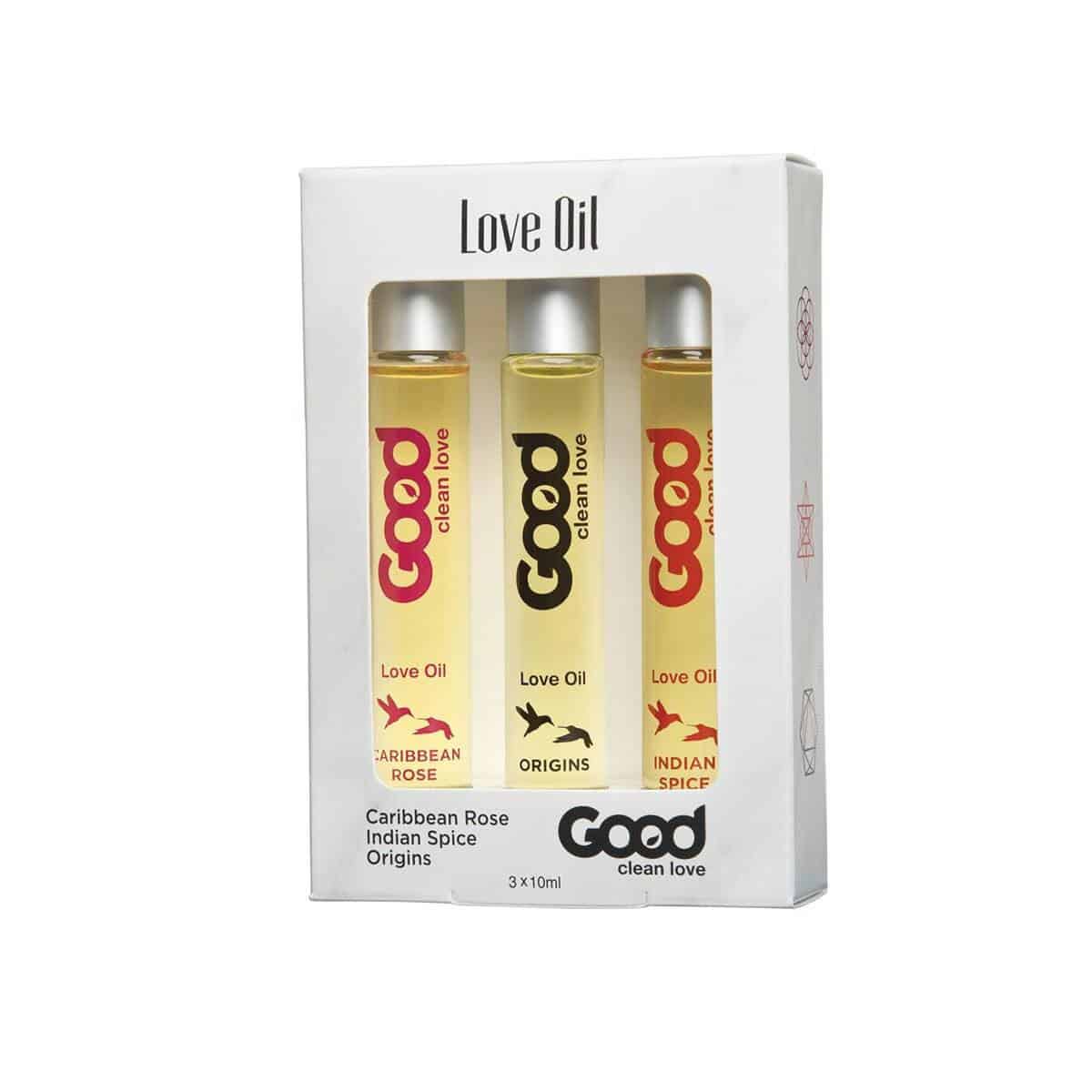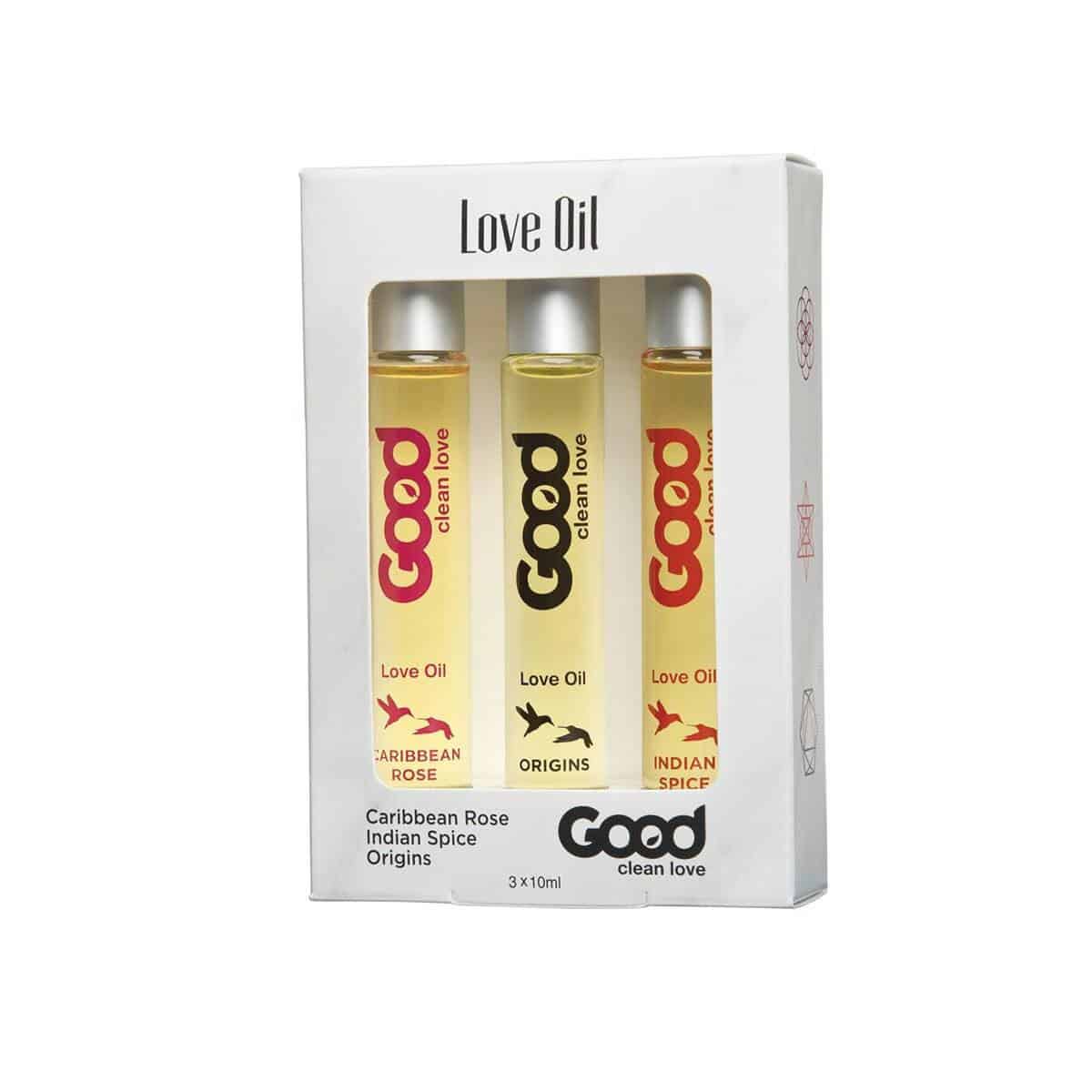 Good Clean Love Oil Sampler 3 Pack
Description
Good Clean Love Oil Sampler 3 Pack
If a romantic massage is on the agenda for your next holiday or adventure, then pack Good Clean Love's Love Oils with you in your luggage or purse!
Easy to apply with a unique rollerball top, each Good Clean Love Oil is made with pure essential organic or natural oils from all around the world. These special formulas are made to stimulate arousal through scent. Paraben-free oils respond to individual body chemistry to create a unique scent for each person who uses them. Each formula nourishes the skin, with the ability to soften, smooth and heal the skin.
This travel size (and TSA friendly 3 oz./each) sample pack provides a sample of all of the best selling Good Clean Love Love Oils: Indian Spice, Caribbean Rose and Origins.
Use Good Clean Love Oil Sampler 3 Pack to stimulate your partner through scent and touch.
Features:
Travel size, 3 oz. each
Easy to apply
Safe to use anywhere on the body
100% vegan
Edible
Made with organic and all natural essential oils
Ingredients | Prunus Armeniaca (Apricot) Kernel Oil, Organic Simmondsia Chinensis (Jojoba) Seed Oil, Tocopherol (Vitamin E), Proprietary Essential Oil blend